An organized closet feels so amazing! For years, my linen closet and my folded clothes in my master closet, have been lacking a good organized system for keeping things neat and tidy. It was driving me crazy! So I thought long and hard about the perfect solution to whip these spaces into shape. Today, I want to share some simple closet organizing ideas and a system that works! I know these same storage ideas will work in your closet too.
This post contains affiliate links for your convenience. Read my disclosure policy here.
Simple Closet Organizing Ideas
Before, our linen closet had shelves piled high with sheets and linens. It was next to impossible to grab what you needed without creating a mini avalanche!
I measured my shelves and set out to find baskets to corral the linens and organize them better. These white baskets with linen liners seemed like the perfect solution. They come in several sizes so you can maximize the storage space. Because they are plastic, they don't scratch the shelves and are easy to wipe down. Slip the liners out and toss them in the wash. The best feature is these gold labels that slip on the edge of the baskets. Not only does it help you know what is in them, they really dress up the baskets!
Tips for Organizing your Linen Closet
Go through all of your linens. Keep what you need and love.
Donate the rest.
Measure your shelves.
Search for baskets that will fit your space. I used these white wicker lined baskets and love them! I added these gold labels to mine so I would know exactly what is inside each basket.
Decide how many baskets you will need. You may need to mix sizes to maximize your storage. I used medium and large baskets in my closet.
Fold clothes and linens to fit the baskets. I used Marie Condo's folding method. Love it!
Create labels to slide into your basket labels. See how I made mine below.

What I used in my closet + How I made my labels.
In my linen closet, I used the medium sized white baskets with liners and the large white baskets with liners. I used these gold labels to label the baskets. The fonts I used were Brian Love and Copperplate Light in a light navy colored font. You can make the labels simply by using any word program on your computer and cut them to size with a paper cutter. I would use heavy card stock so your labels are nice and durable and won't fall out of the labels.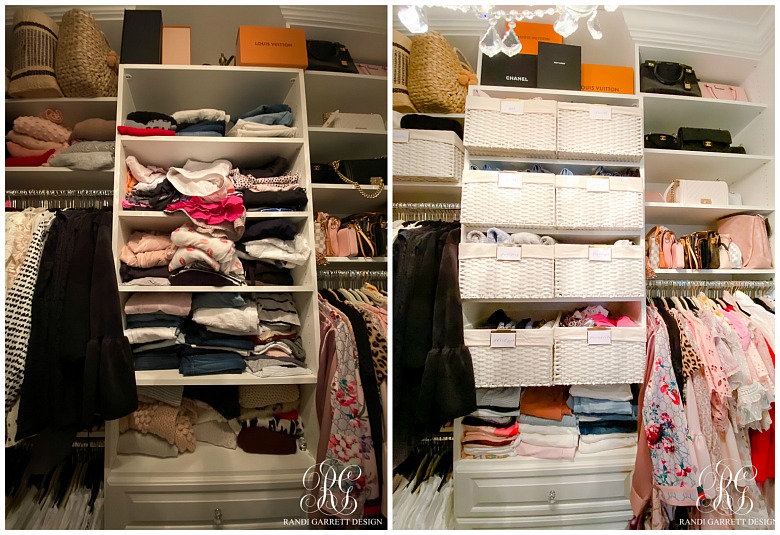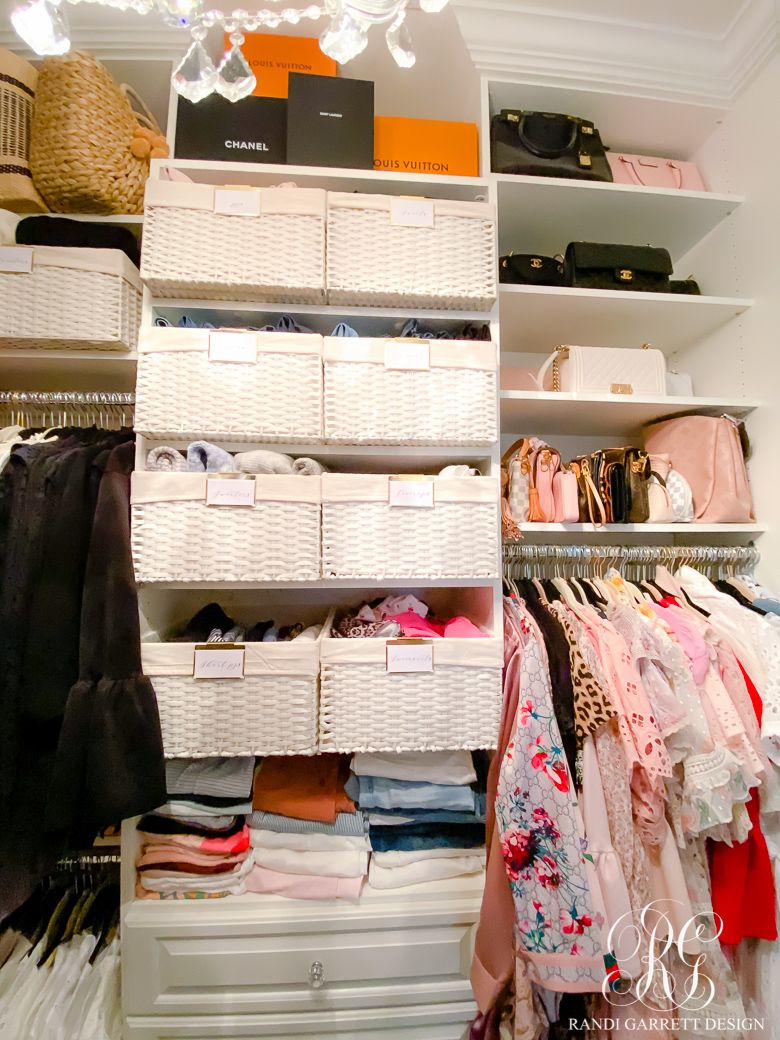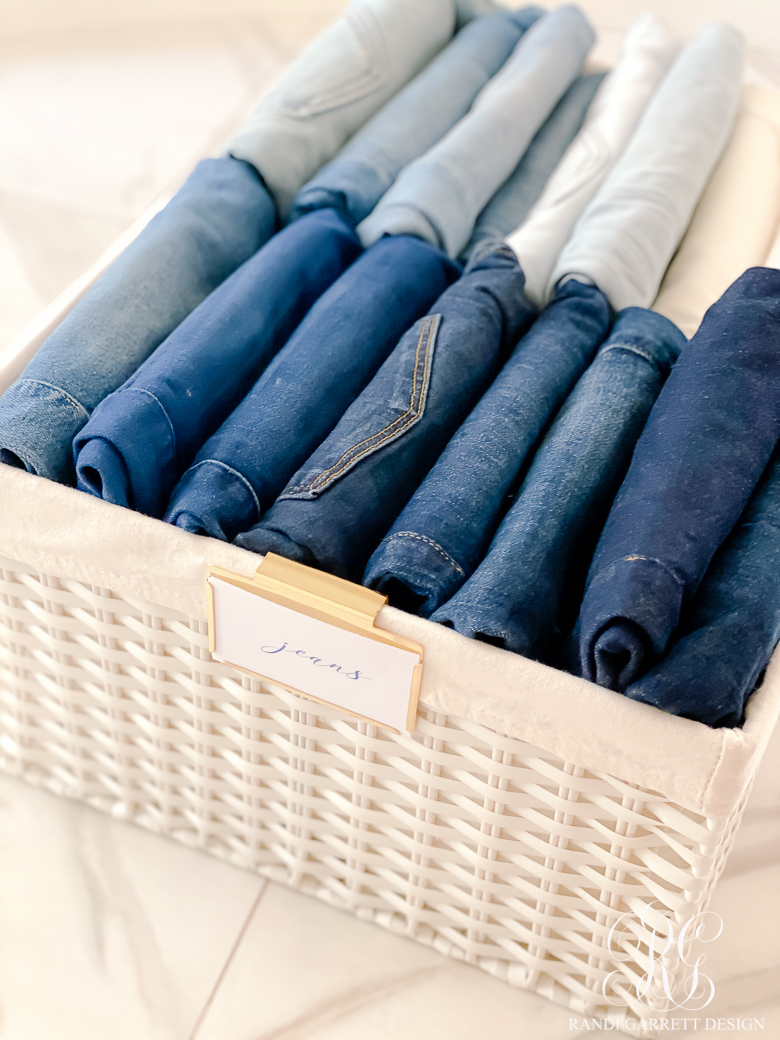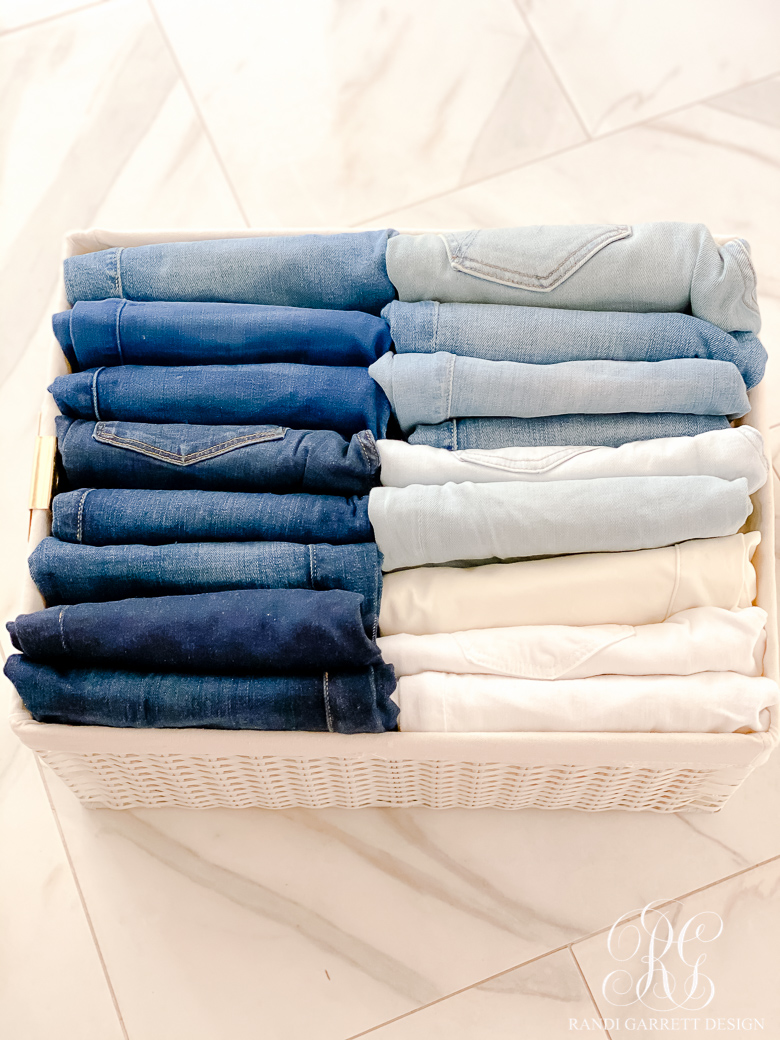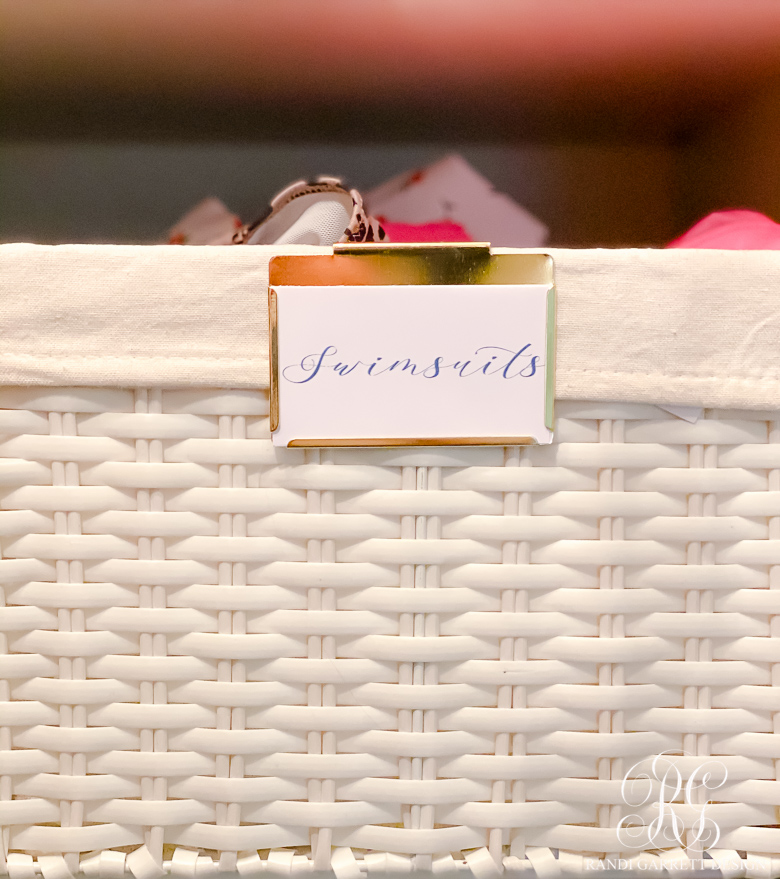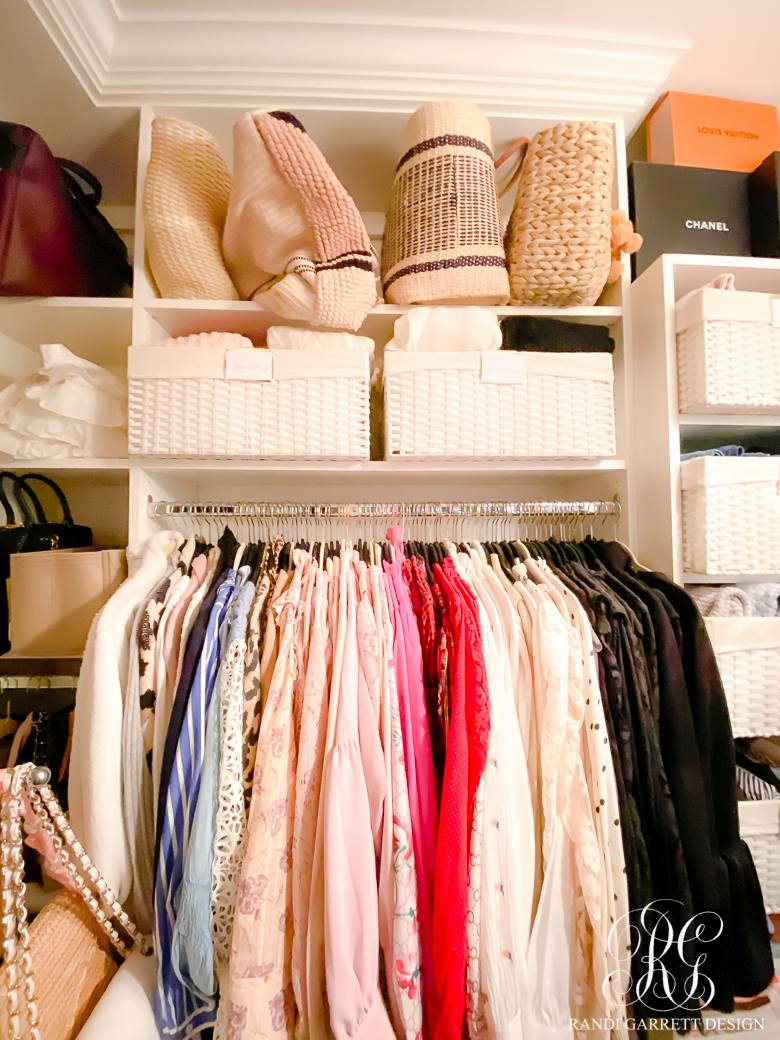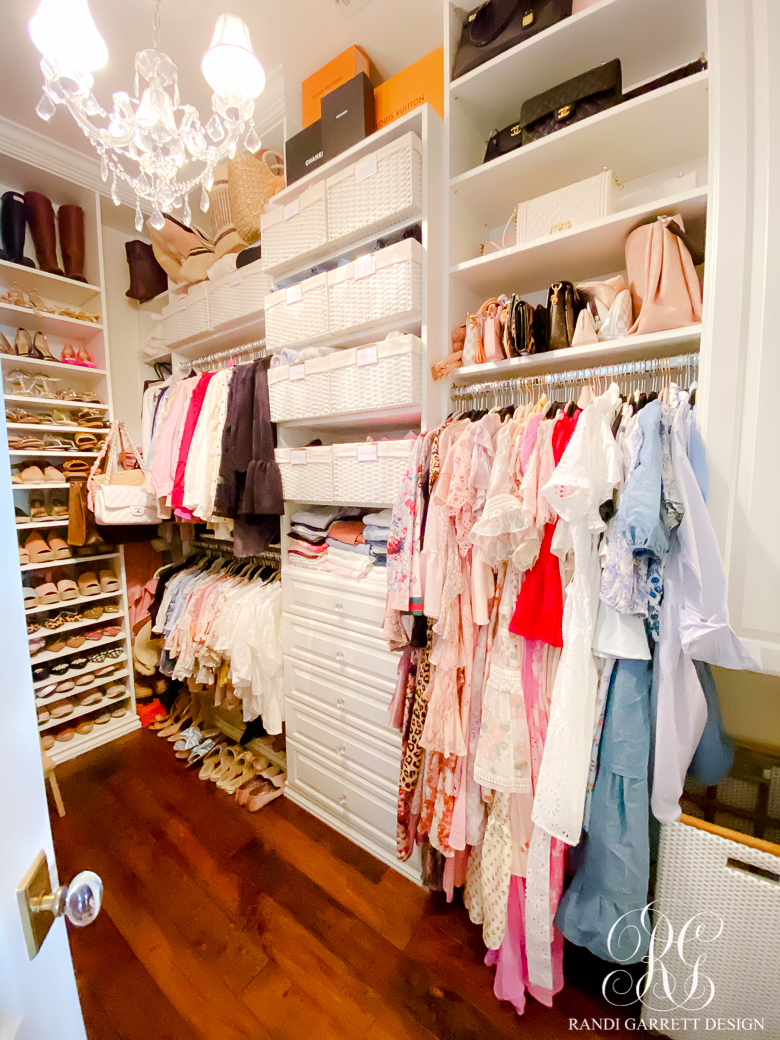 More Closet Details…