Awe Summer! This year it seems to be even sweeter than years past. Maybe because of the stressful year we are all having, the idea of vacations, relaxing and breathing deeply seem extra exciting! To welcome Summer into our home this year, I wanted to focus on a relaxing, soothing color scheme. My intent is to create a retreat for my family and friends. A place where we can gather to feel reenergized and recharged. Today, I want to share how I styled our home for Summer. Here are some Summer styling tips and a home tour of our house styled for summer. I hope this Summer home tour gives you some ideas on how to add some calm beauty to your home this summer!
This post contains affiliate links for your convenience. Read my full disclosure policy here. This post is done in partnership with a few of my favorite brands, Cailini Coastal, Arianna Belle, Dana Gibson and Afloral.
Summer Styling Tips + Home Tour
Entry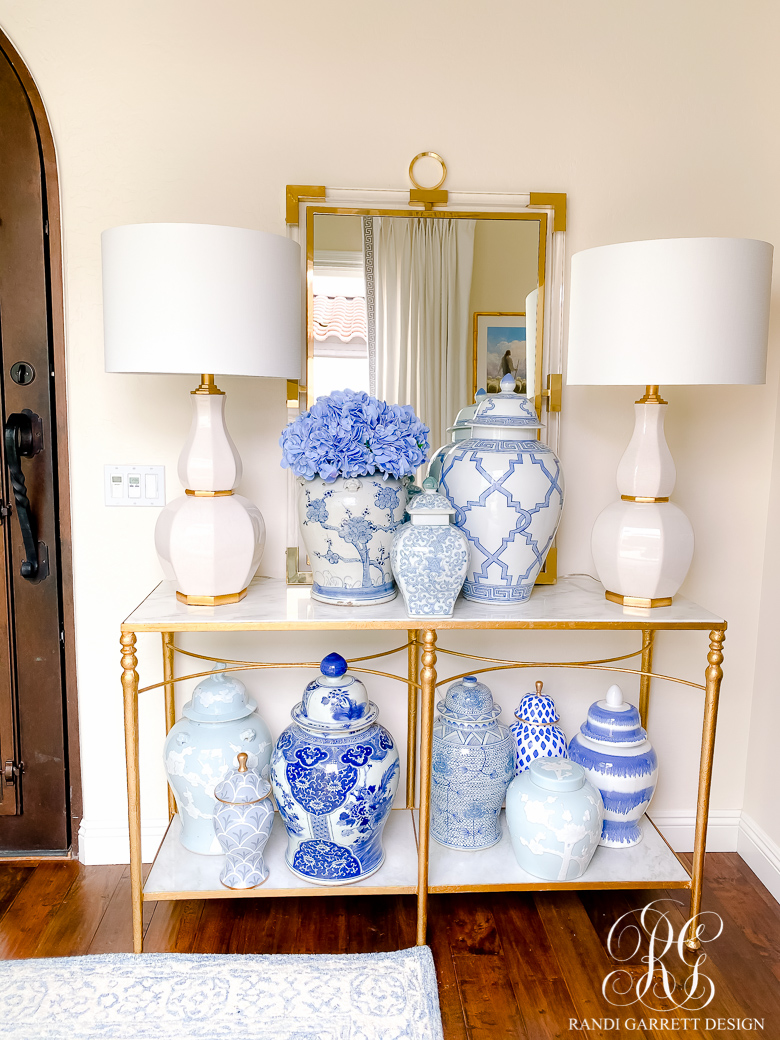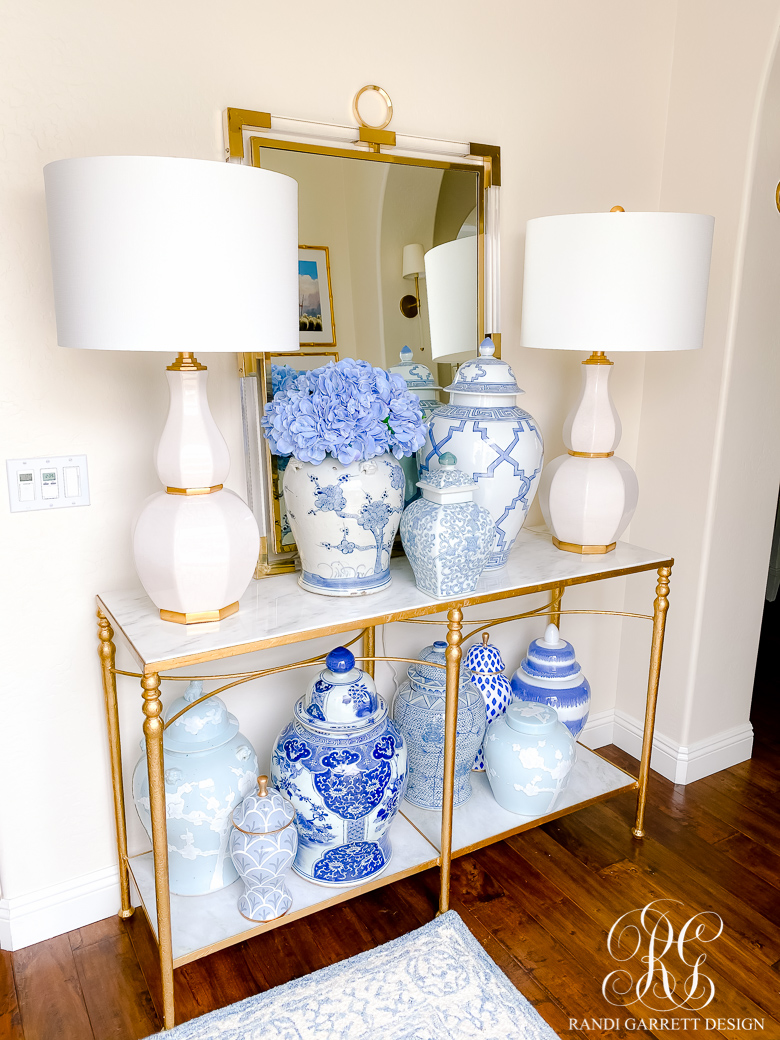 Gather all your favorite ginger jars and display them on your entry table! For Independence Day, tuck some mini and medium flags into the jars for a simple patriotic display! Here are some of my favorite ginger jars.




Kitchen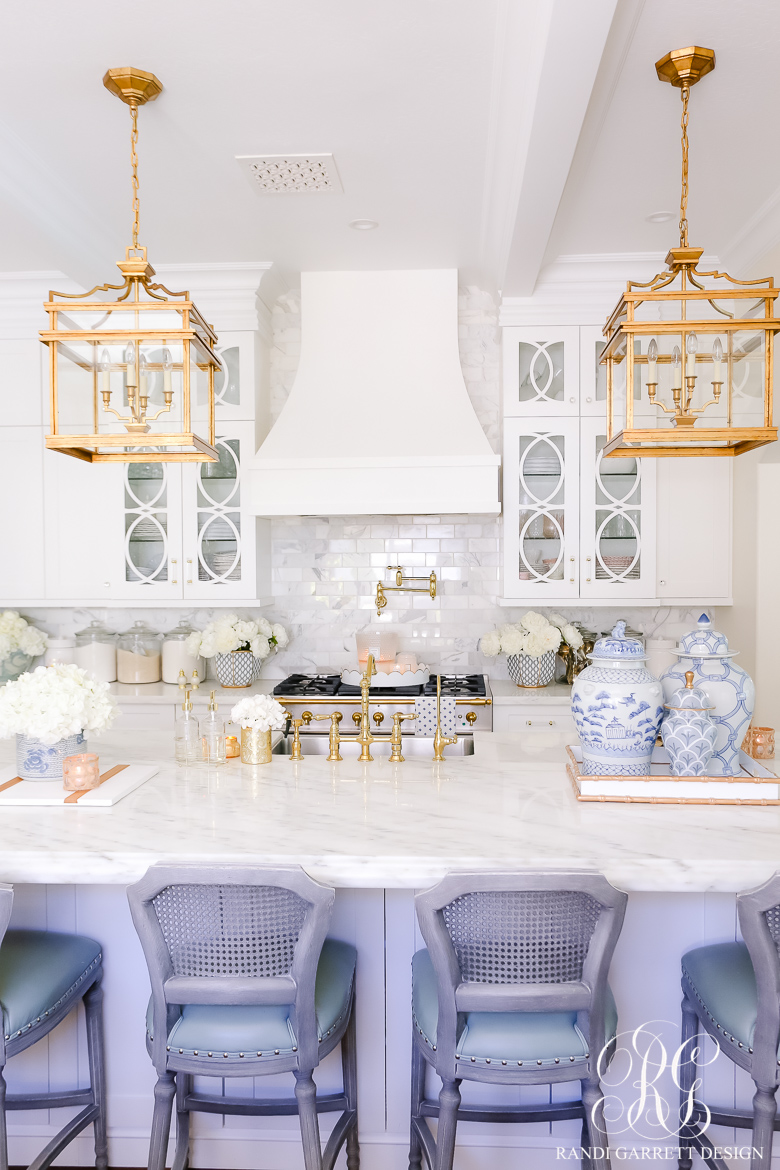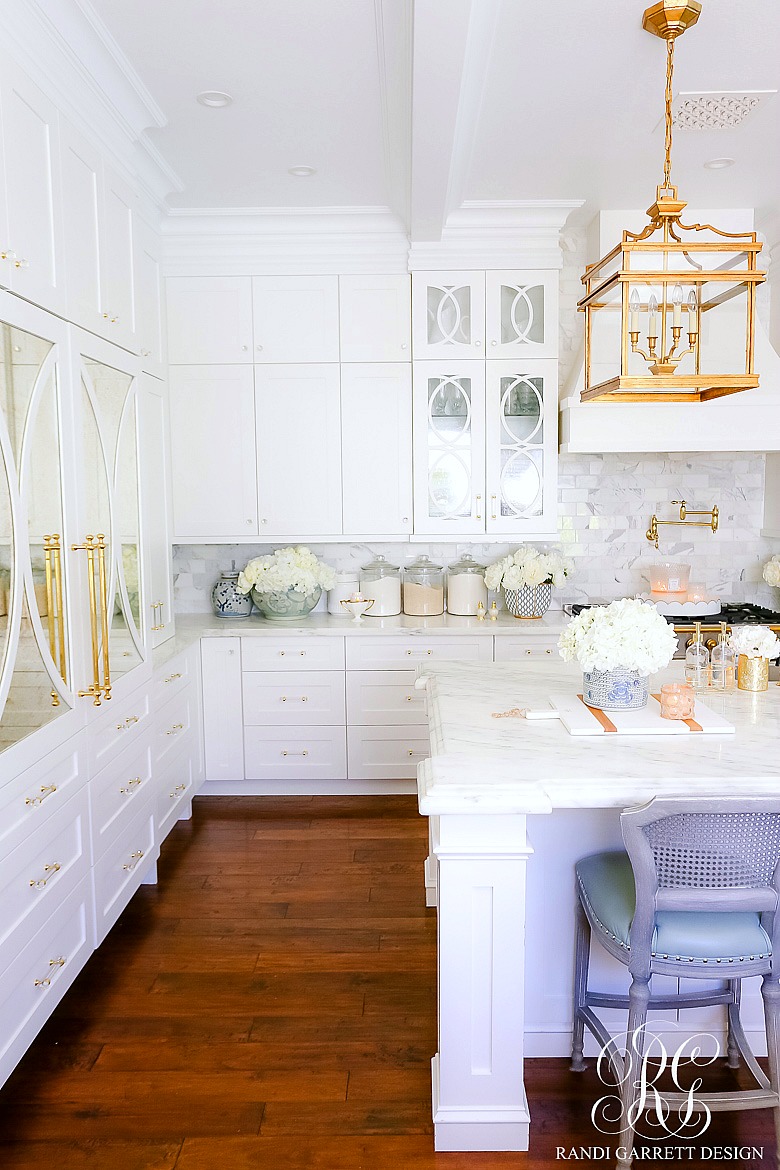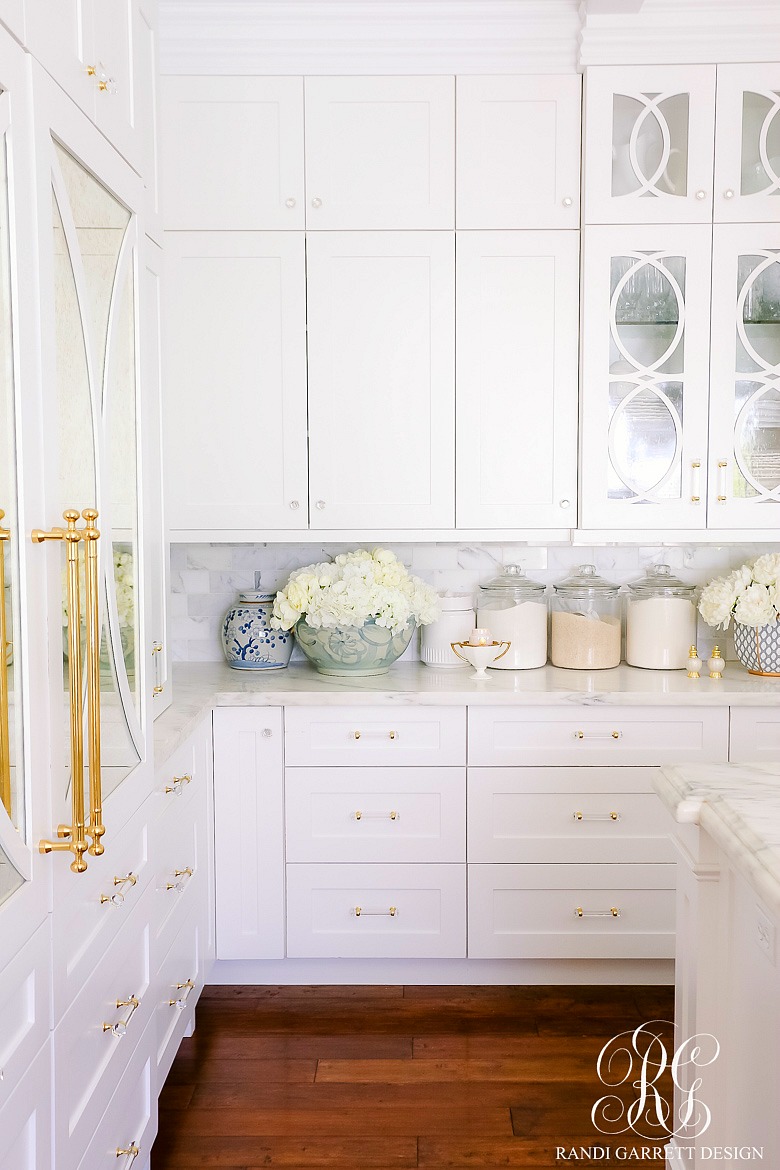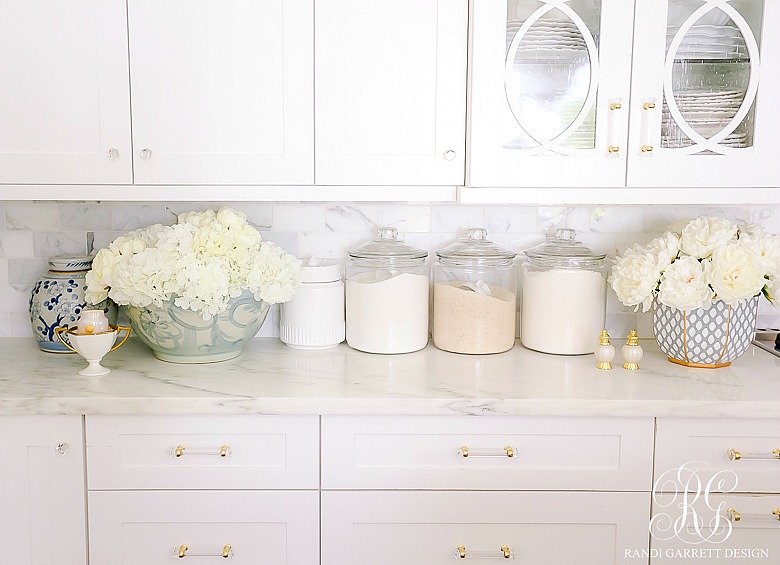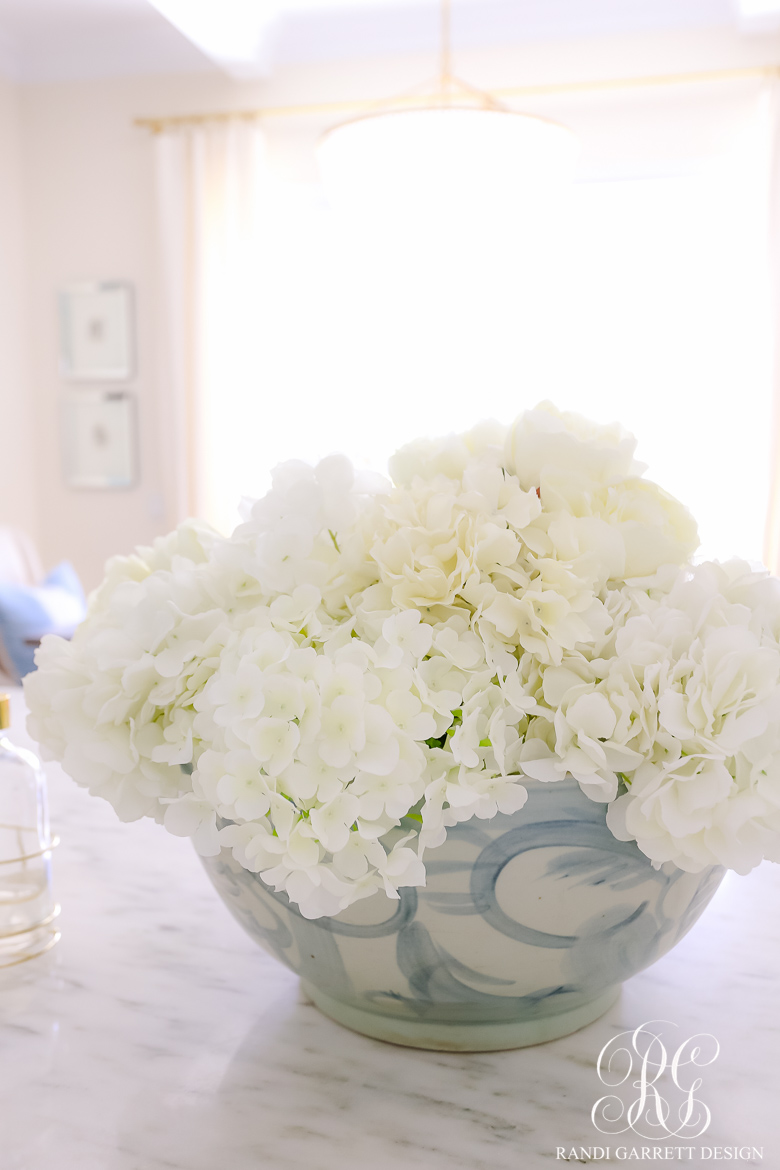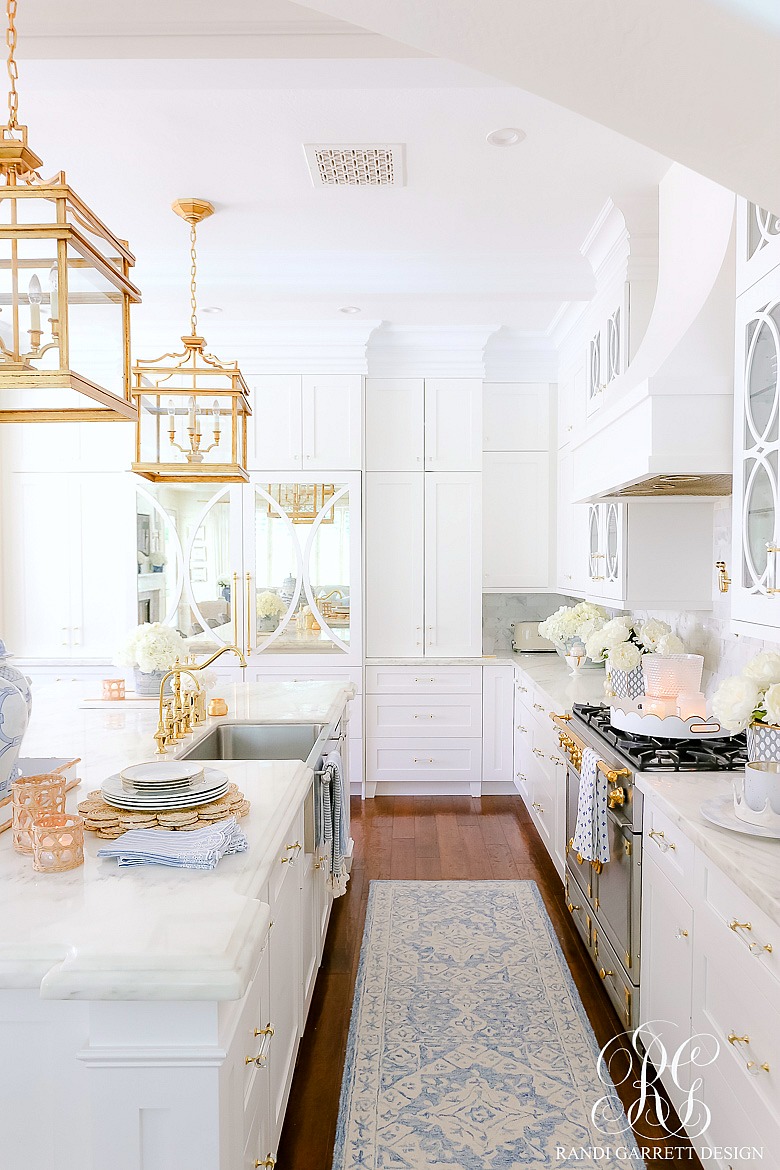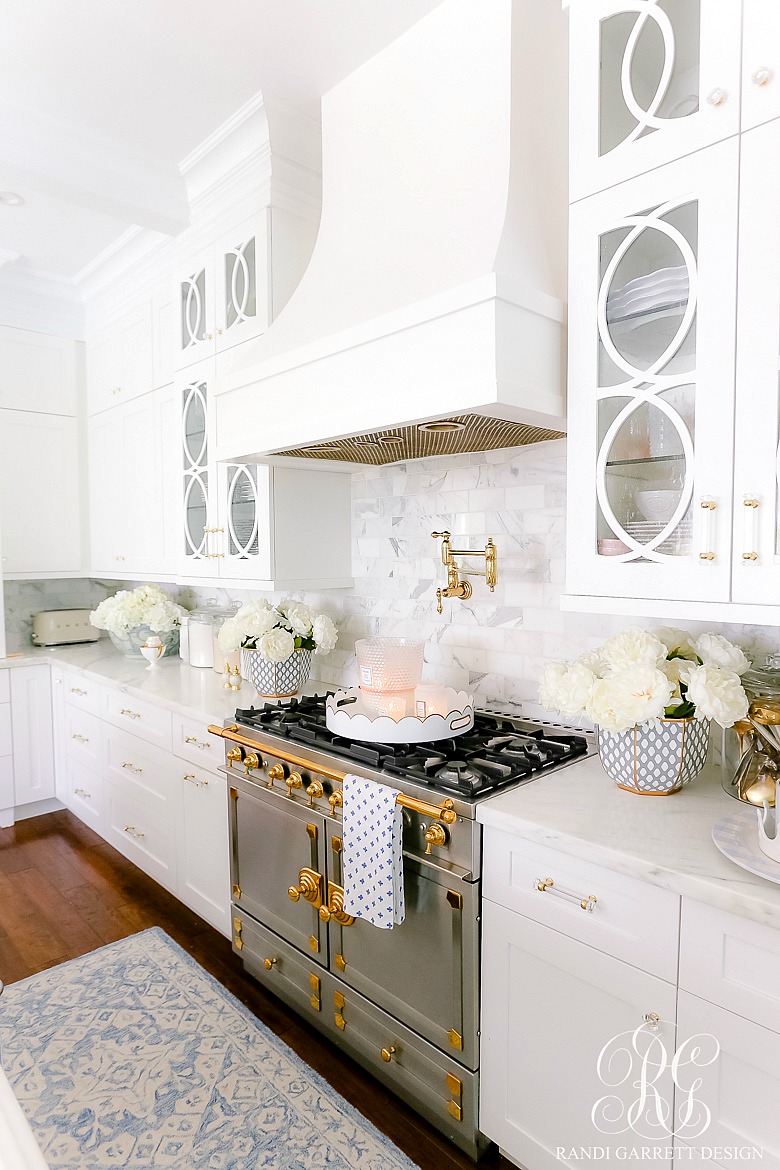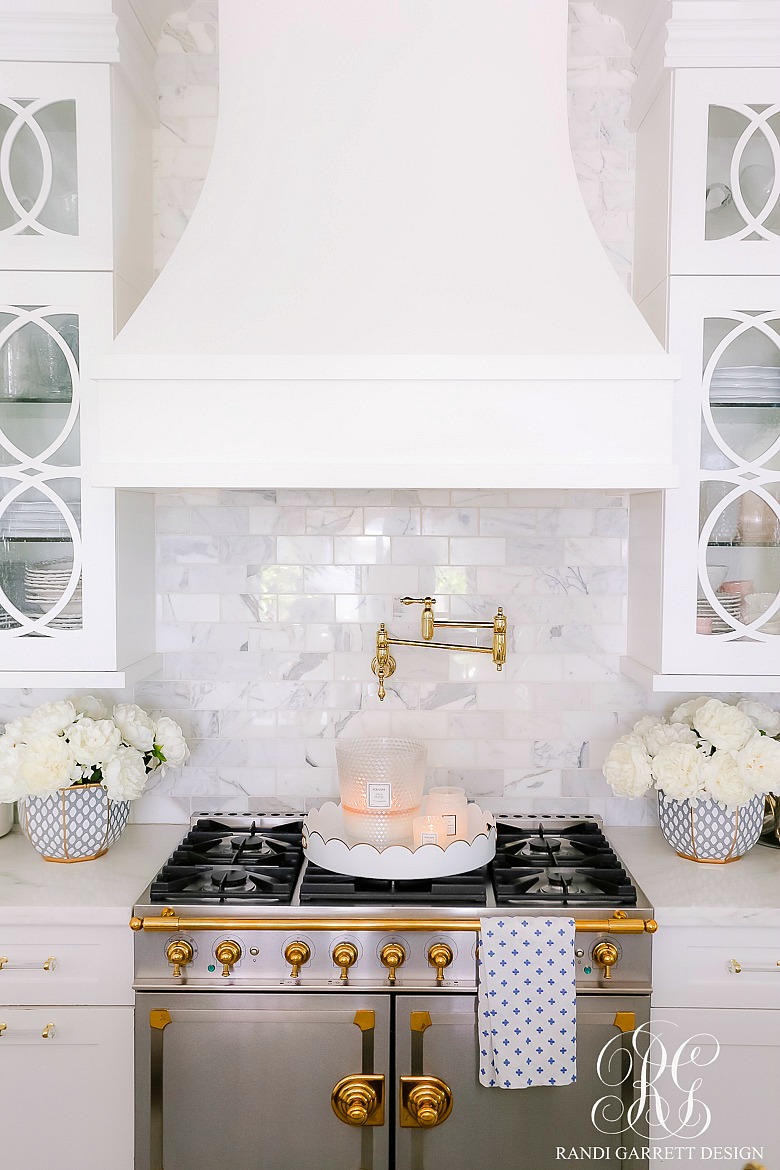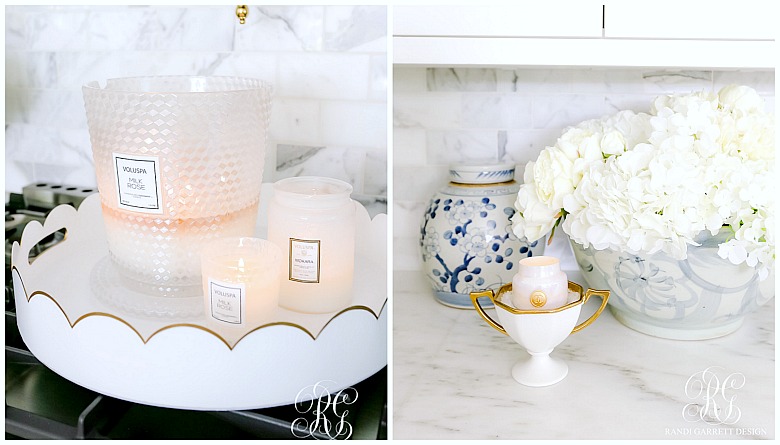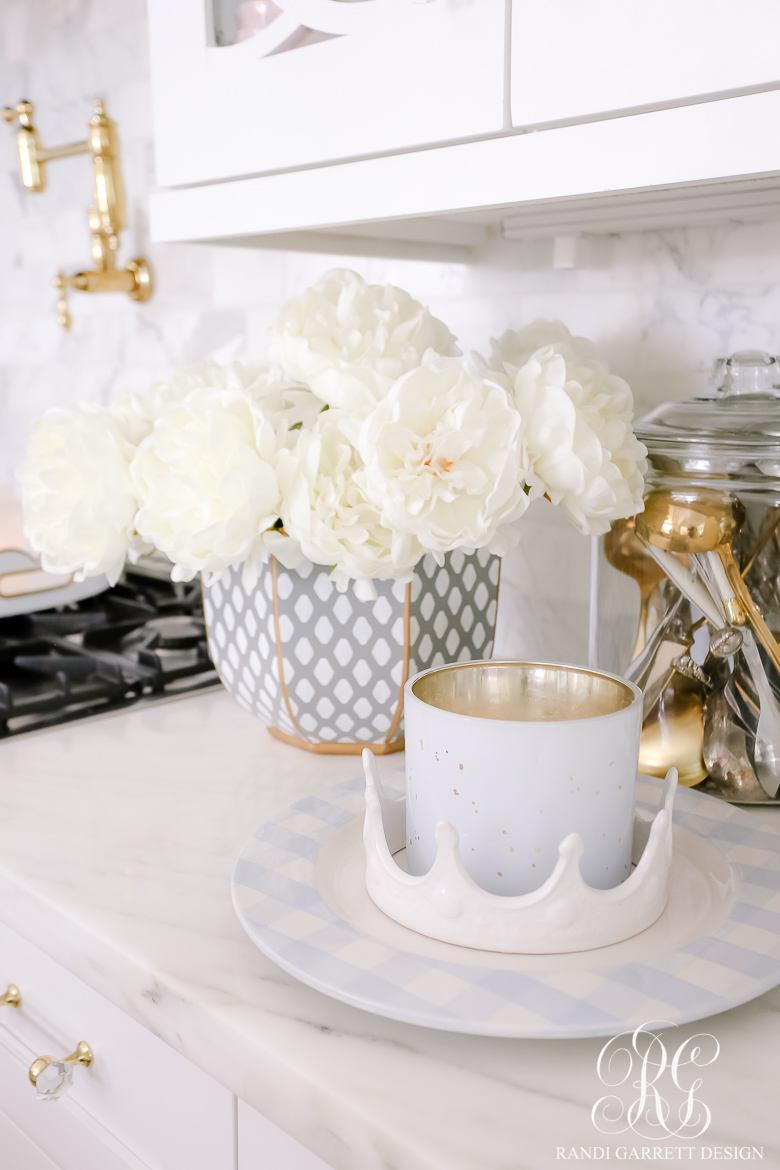 I love styling candles for any season! For Summer I chose to feature white candles with light summery scents. A simple designer tip, display candles that match your home's color scheme.
Here are the candles I used…
Large 5 wick Milk Rose | Mokara | Small Milk Rose | Scalloped Tray
Vanilla Candle | White Crown | Buffalo Checked Charger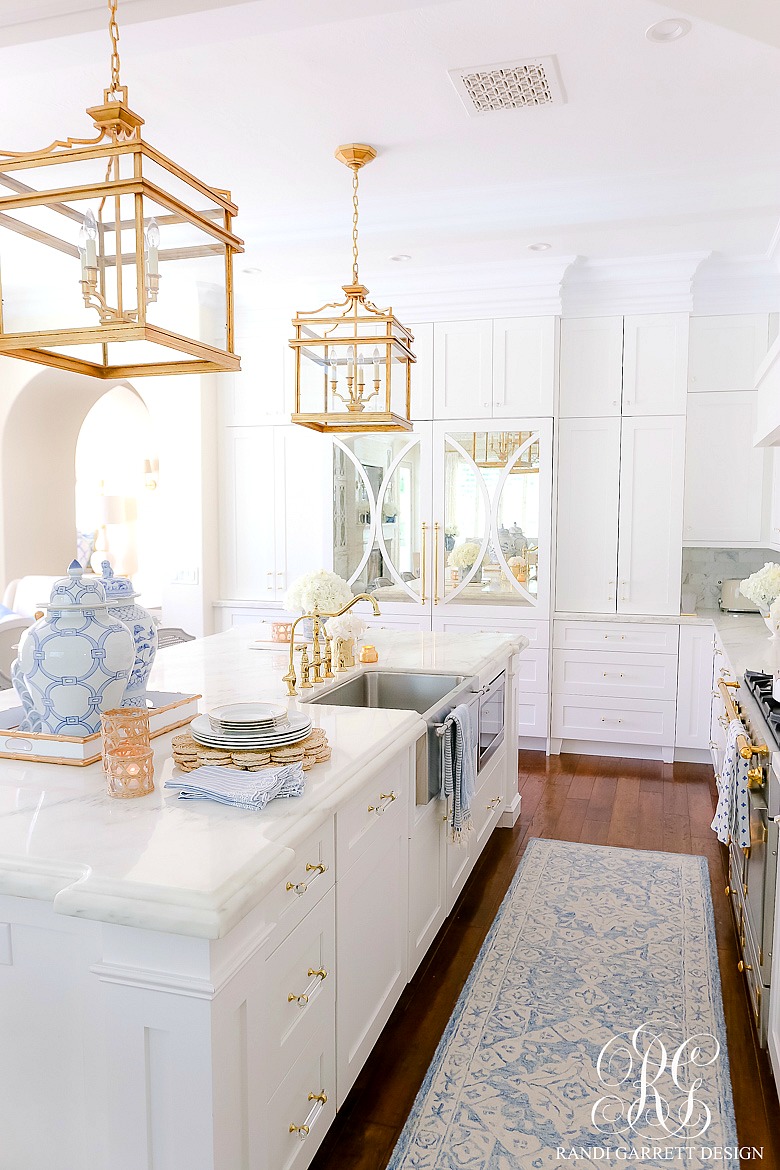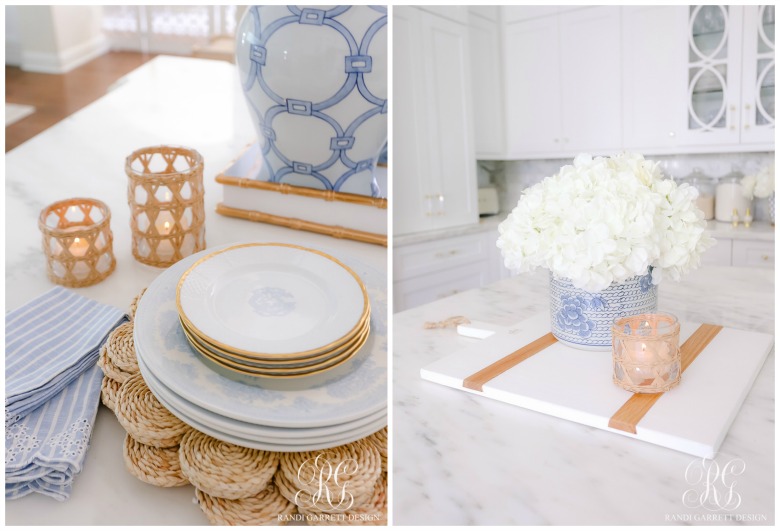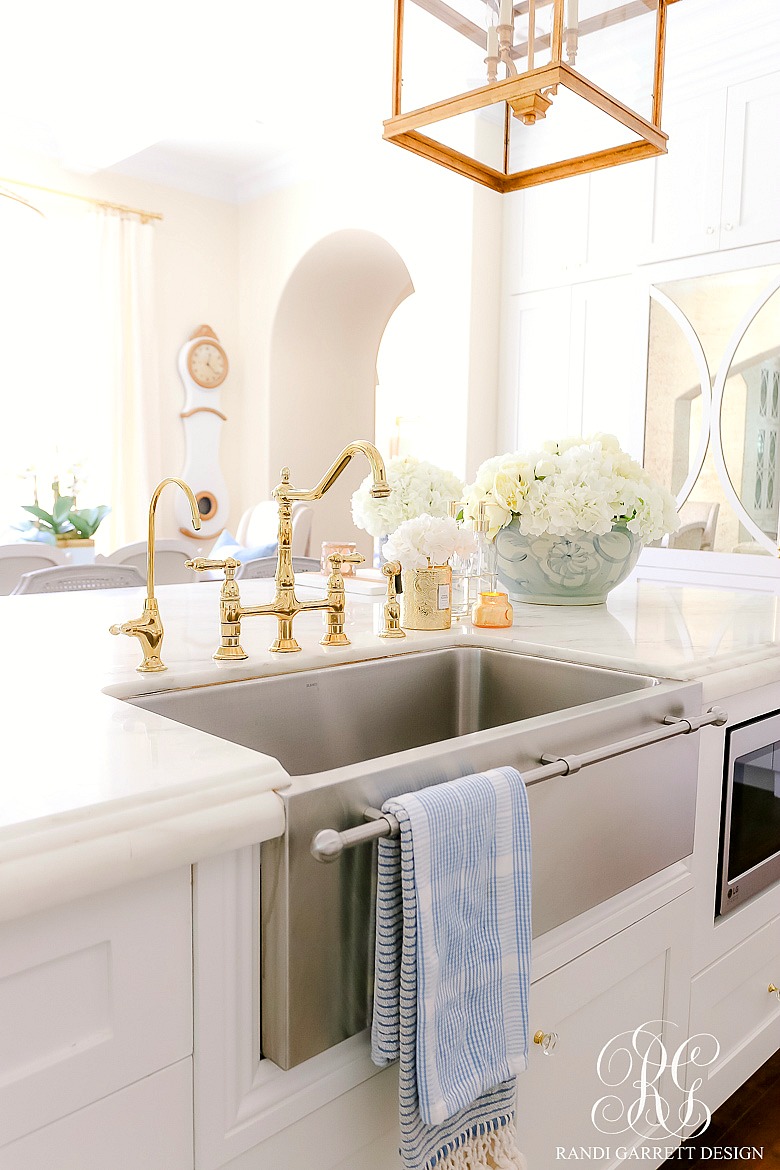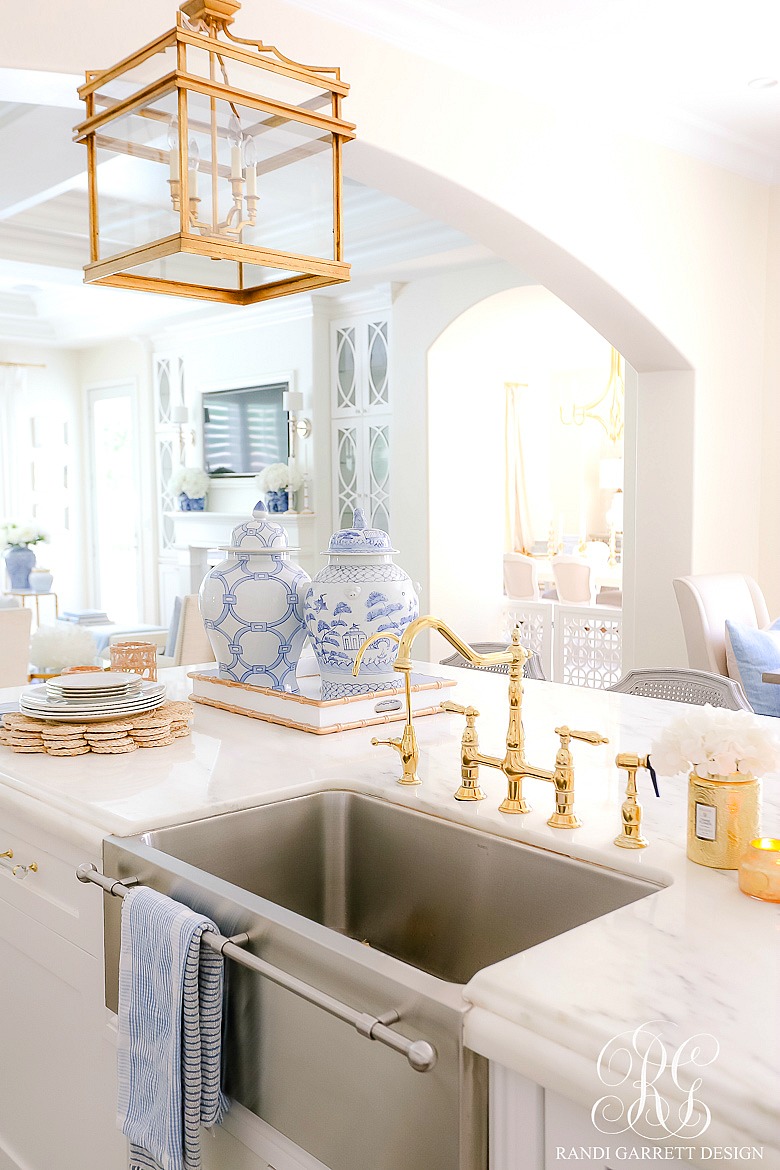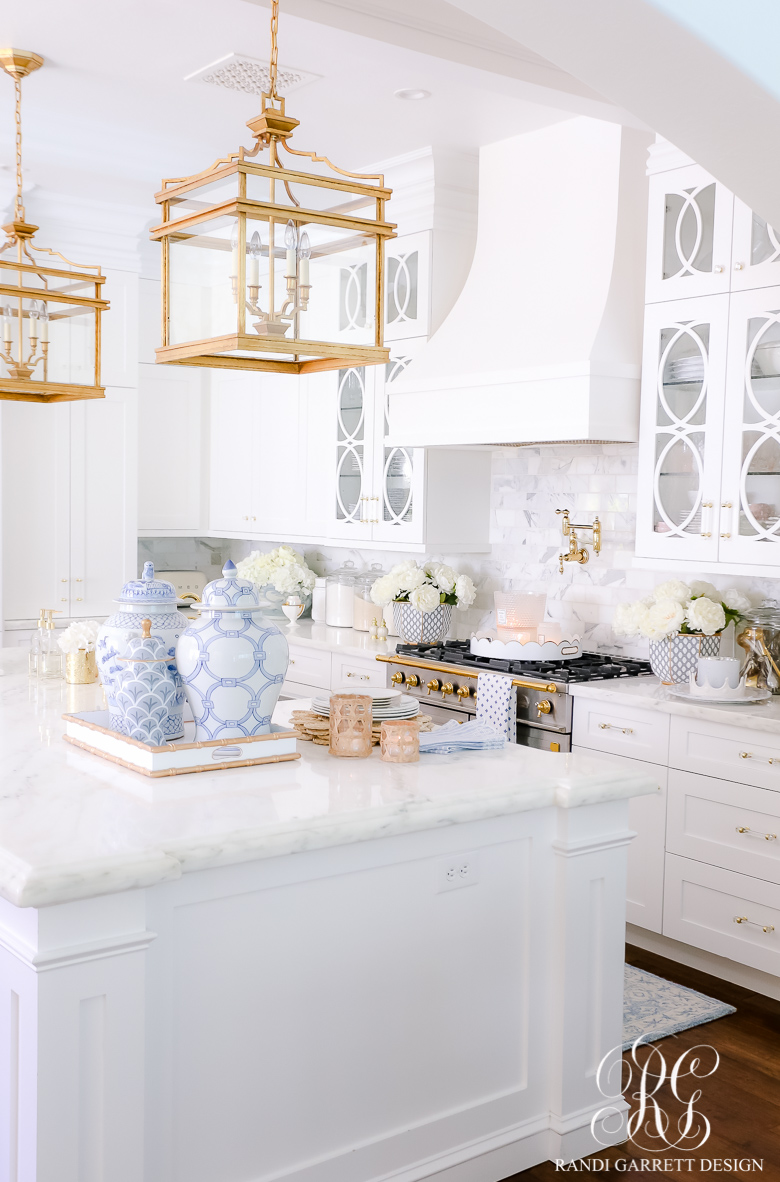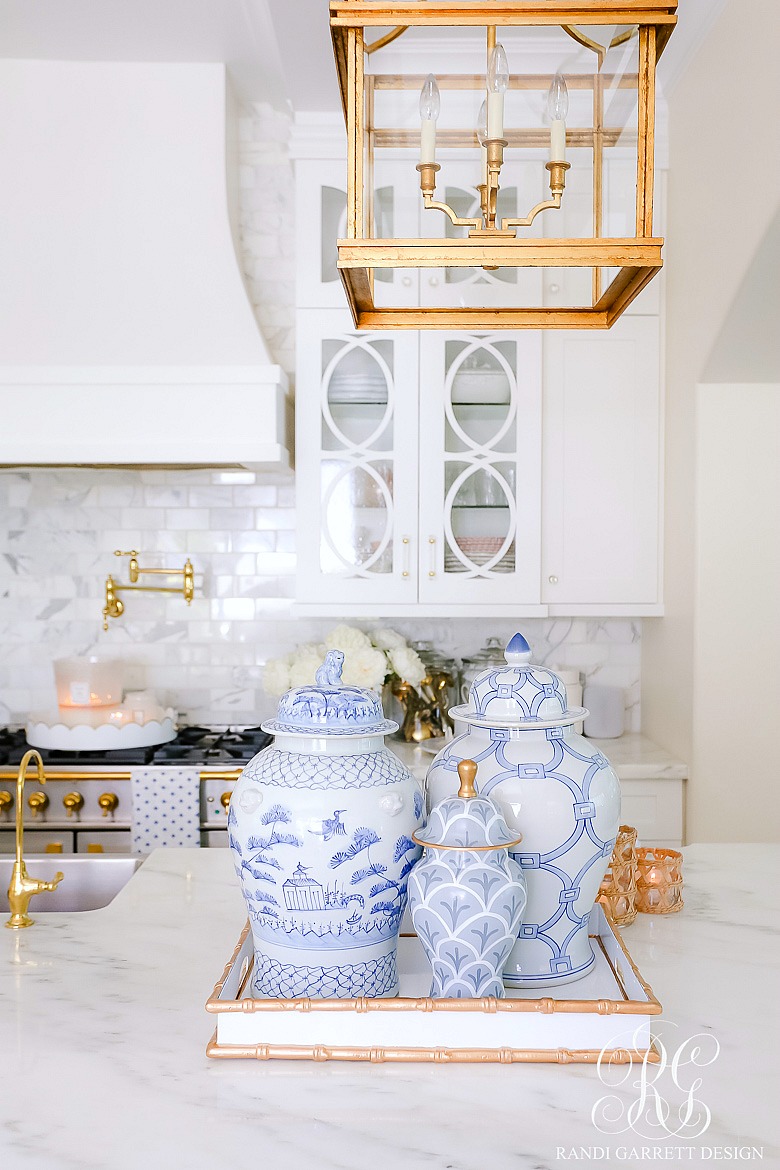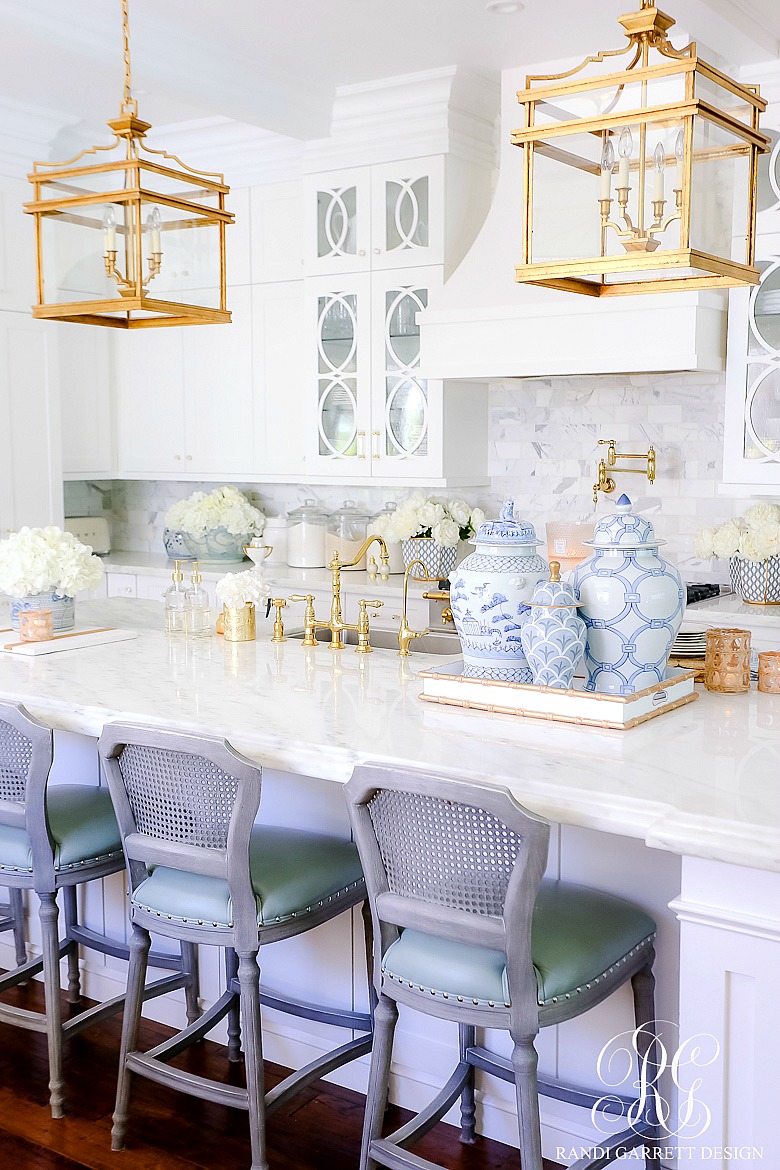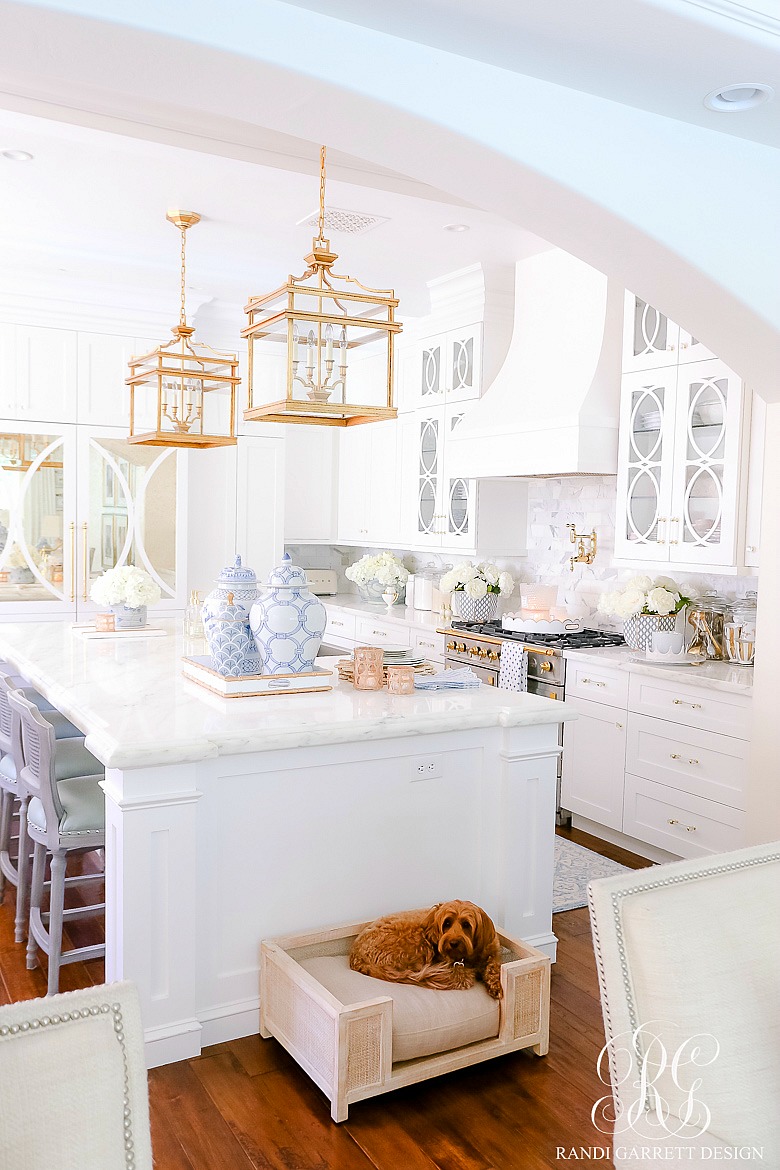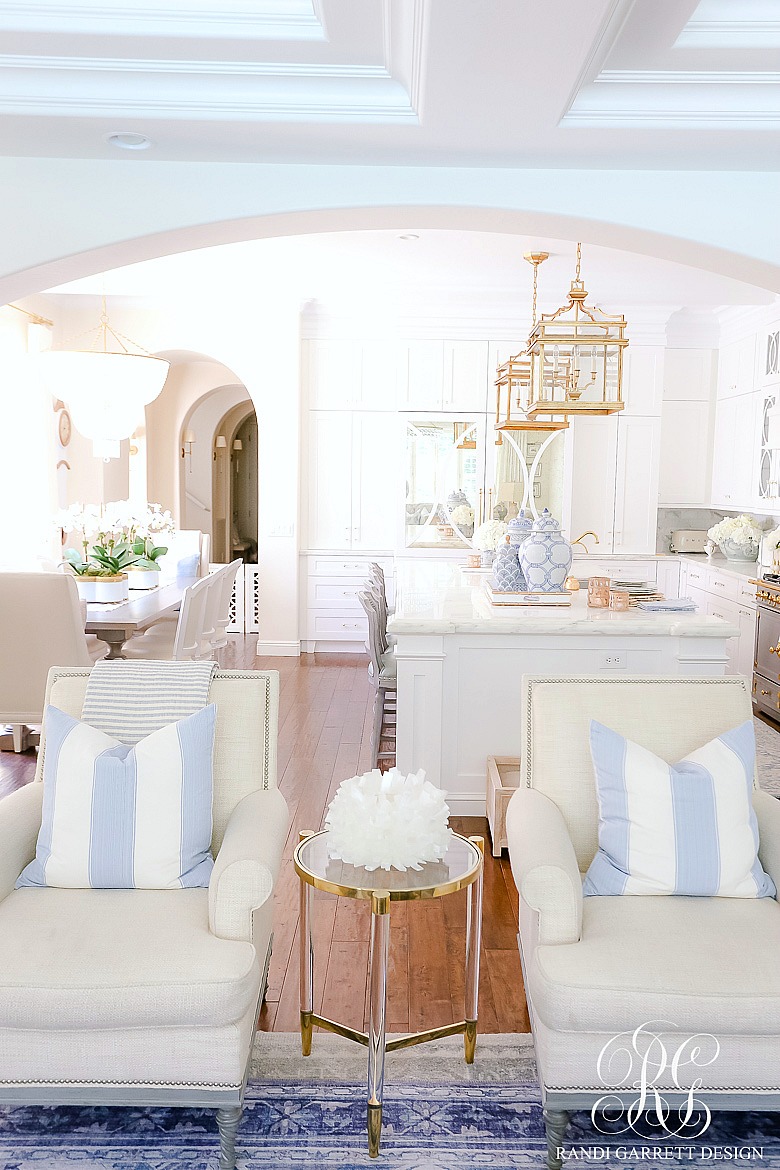 Kitchen Styling Tips
Use ginger jars to dress up your kitchen and add a fresh pop of color. Place a few in a tray. I love this white and gold bamboo tray from Dana Gibson.
Fill decorative bowls with faux florals. To keep the house feeling light and airy, I chose white peonies and white hydrangeas. The flowers are soft touch and look and feel like fresh flowers I used 10 in each of my gray and white bowls (also Dana Gibson creations). Just bend the stems to help them fill the bowl. The giant blue and white bowl is filled with faux hydrangeas and peonies.
Charcuterie boards are not just for food! I used this white charcuterie board from Cailini Coastal to create a pretty vignette of flowers and candles. Cailini Coastal is an online shop started by a wonderful women named Meg Young. She carries gorgeous coastal inspired decor for your home. I love her selection of ginger jars and have them peppered throughout my home. The thing I love the most about Cailini Coastal, Meg is donating 100% of her proceeds to a non profit that helps women and children hit hardest by the virus. You can shop knowing you are giving to an amazing cause!
Layer hand towels. I love playing with pattern this way.





Breakfast Nook
Faux Orchid arrangements from my friend Tina at The Enchanted Home grace the kitchen table. A pretty plaid throw adds a pop of interest and beautiful blue and white throw pillows from Cailini Coastal add a layer of luxury.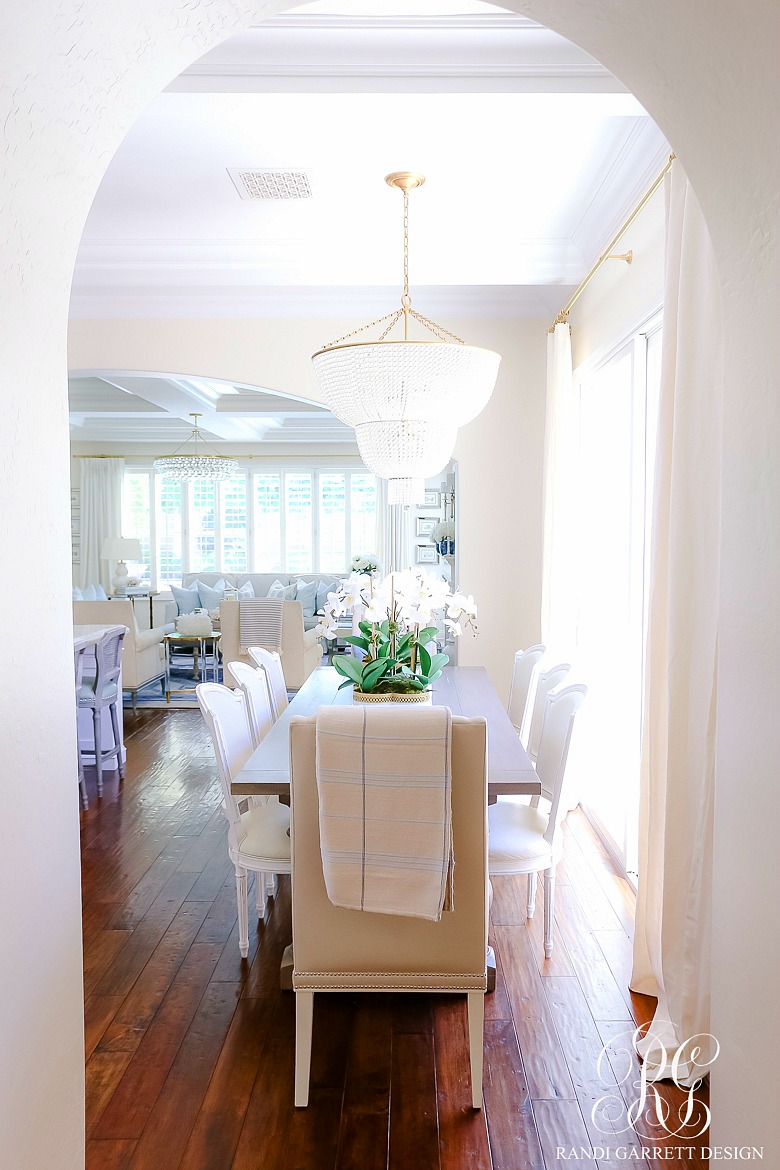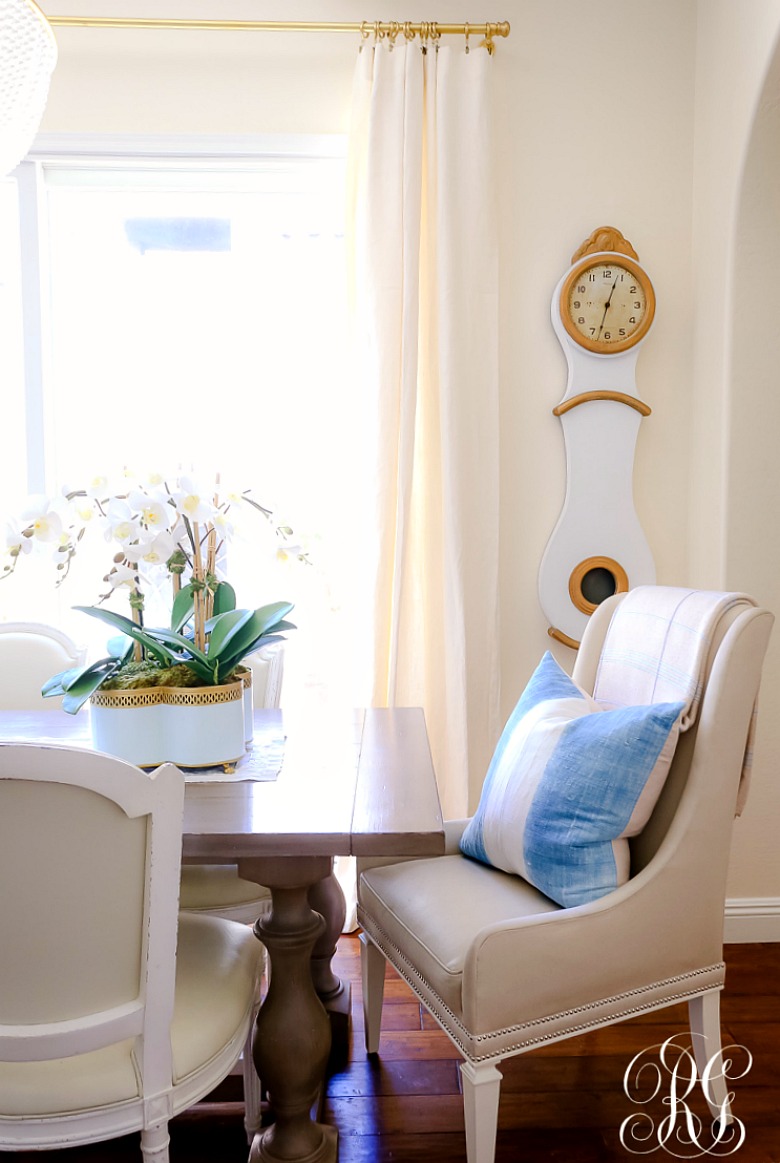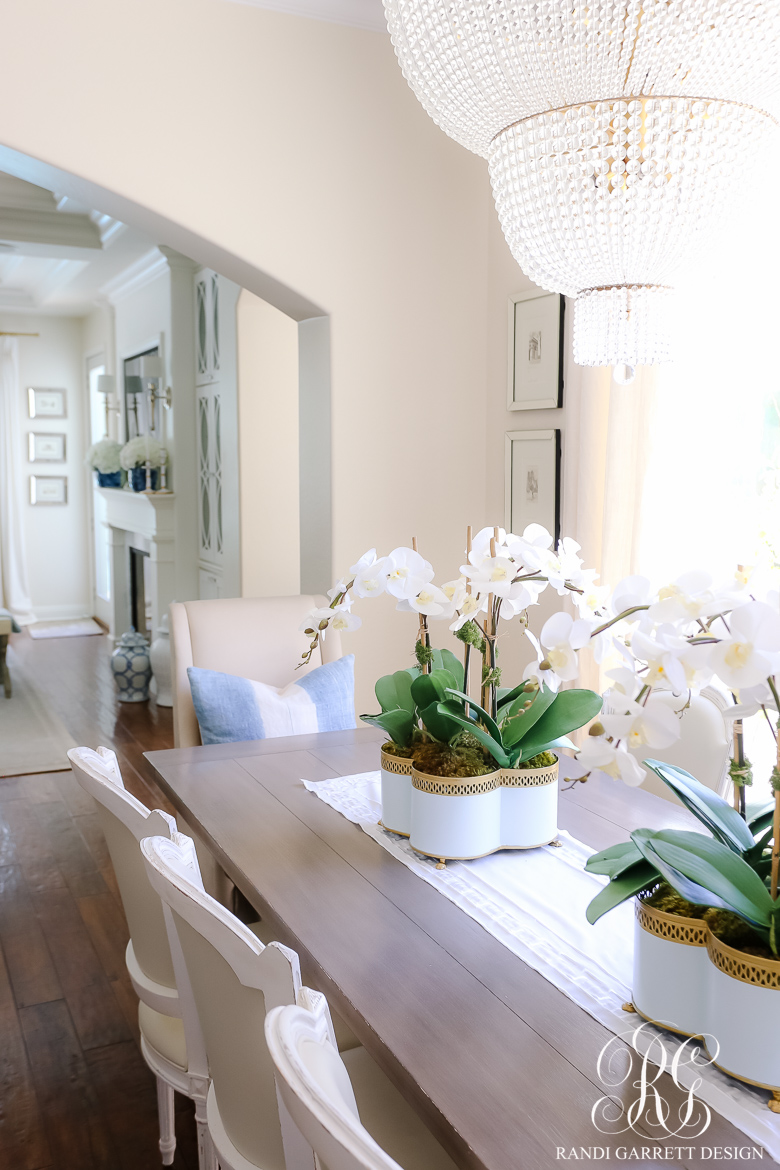 Family Room
I had so much fun in our family room! There are layers and layers of blue and white with touches of coastal decor. Enjoy the photos of the room at the end there are styling tips and sources.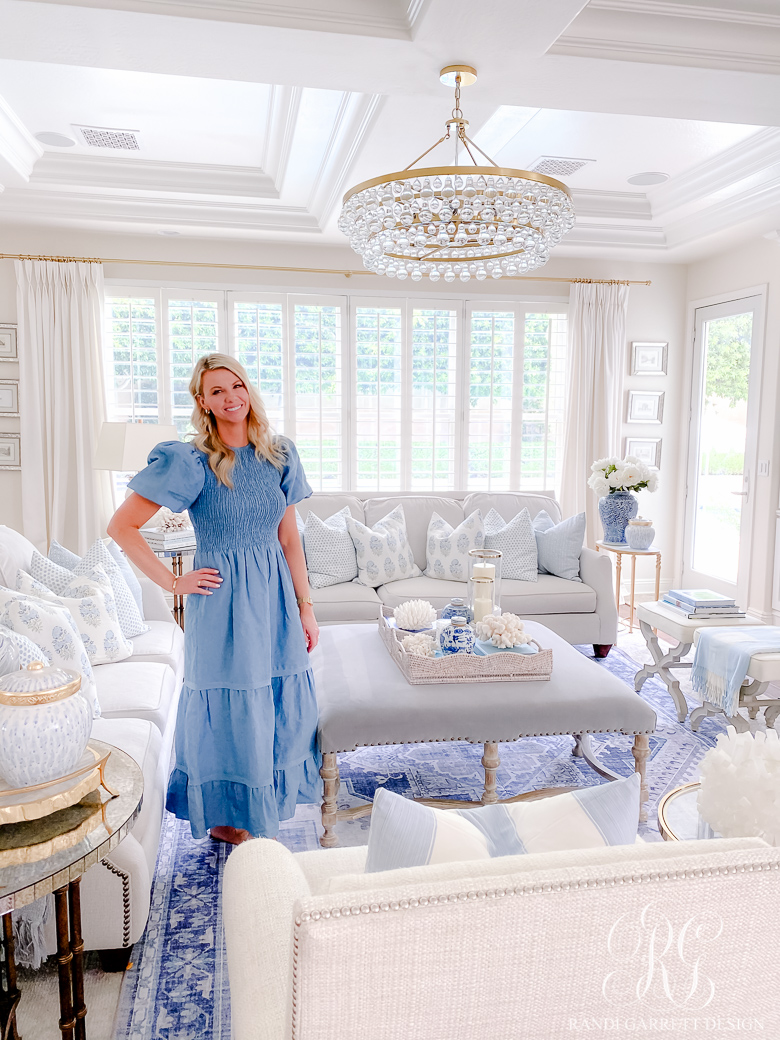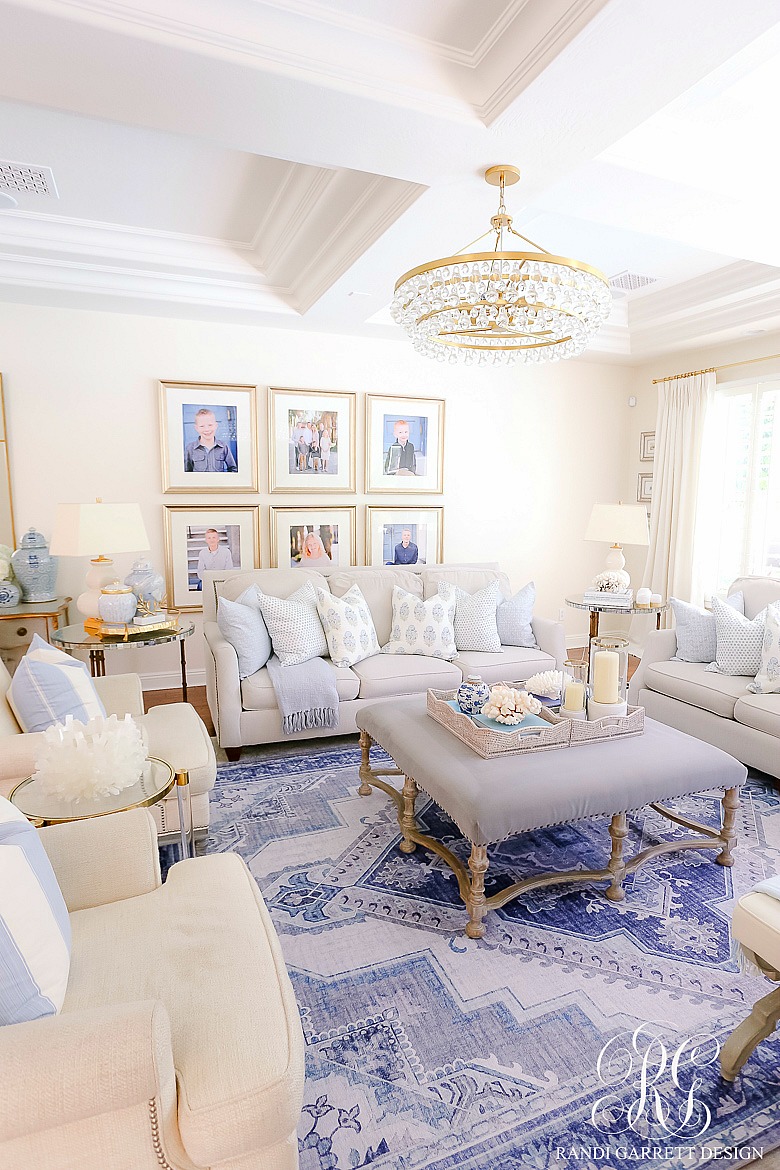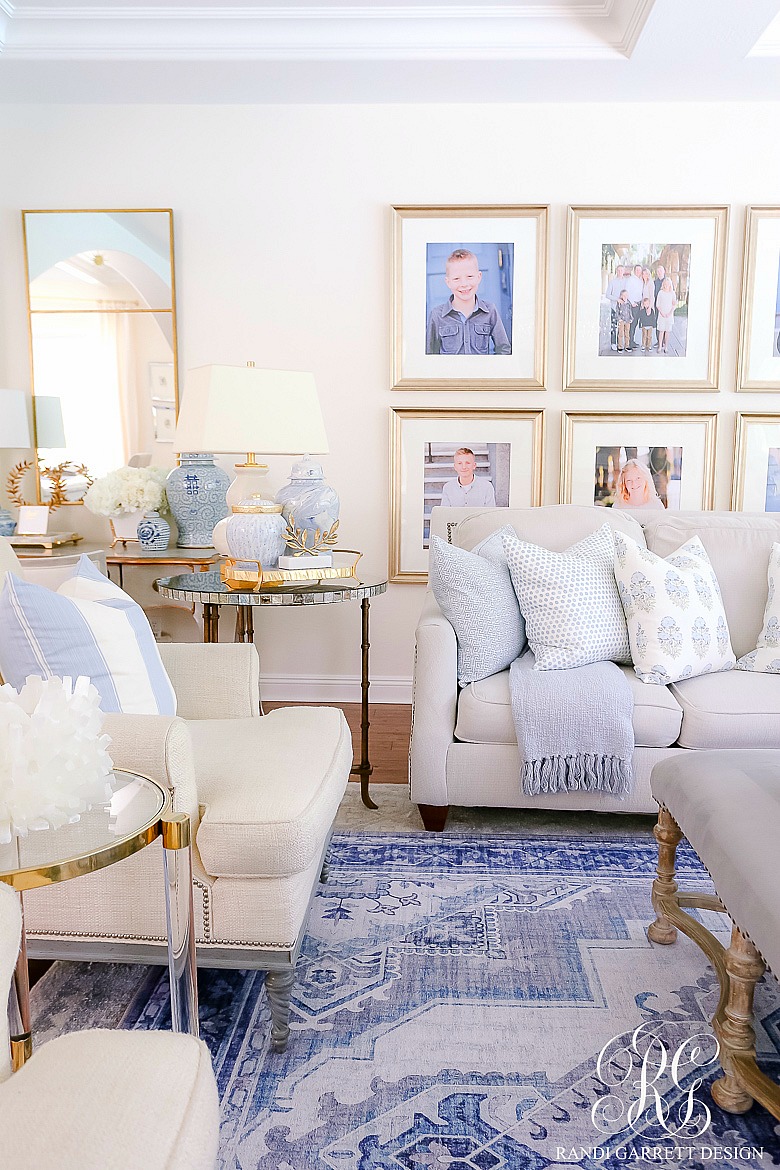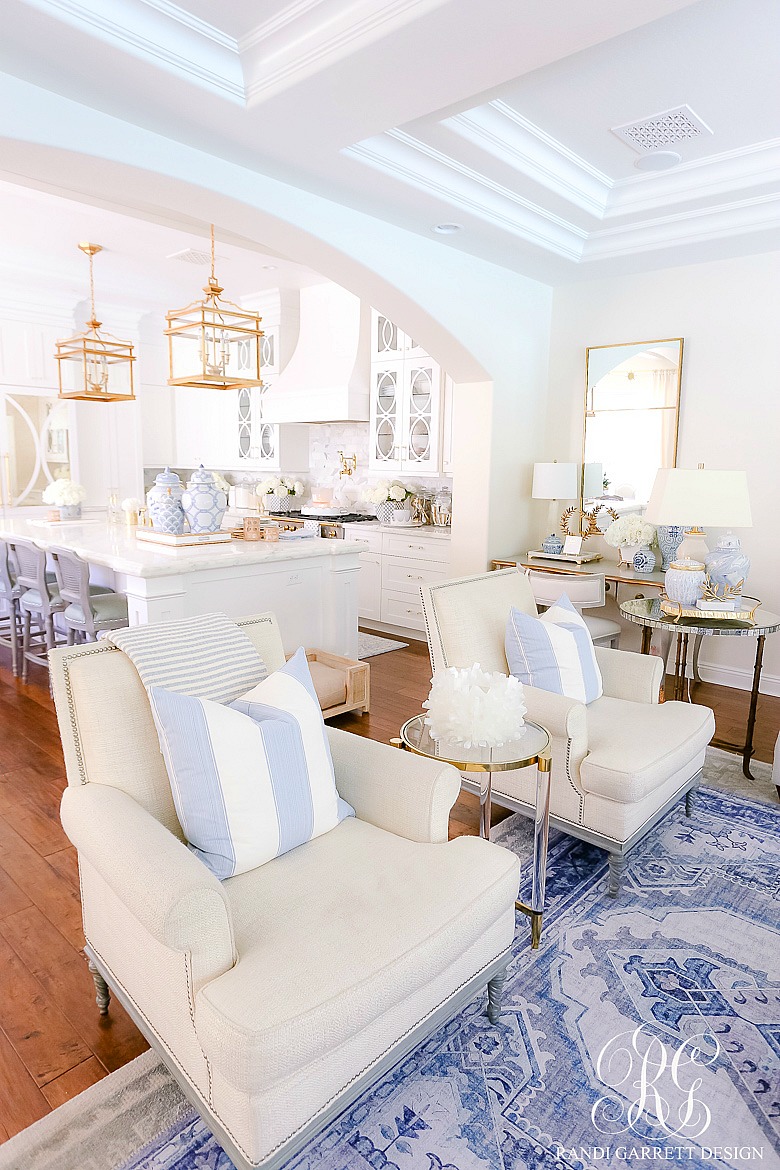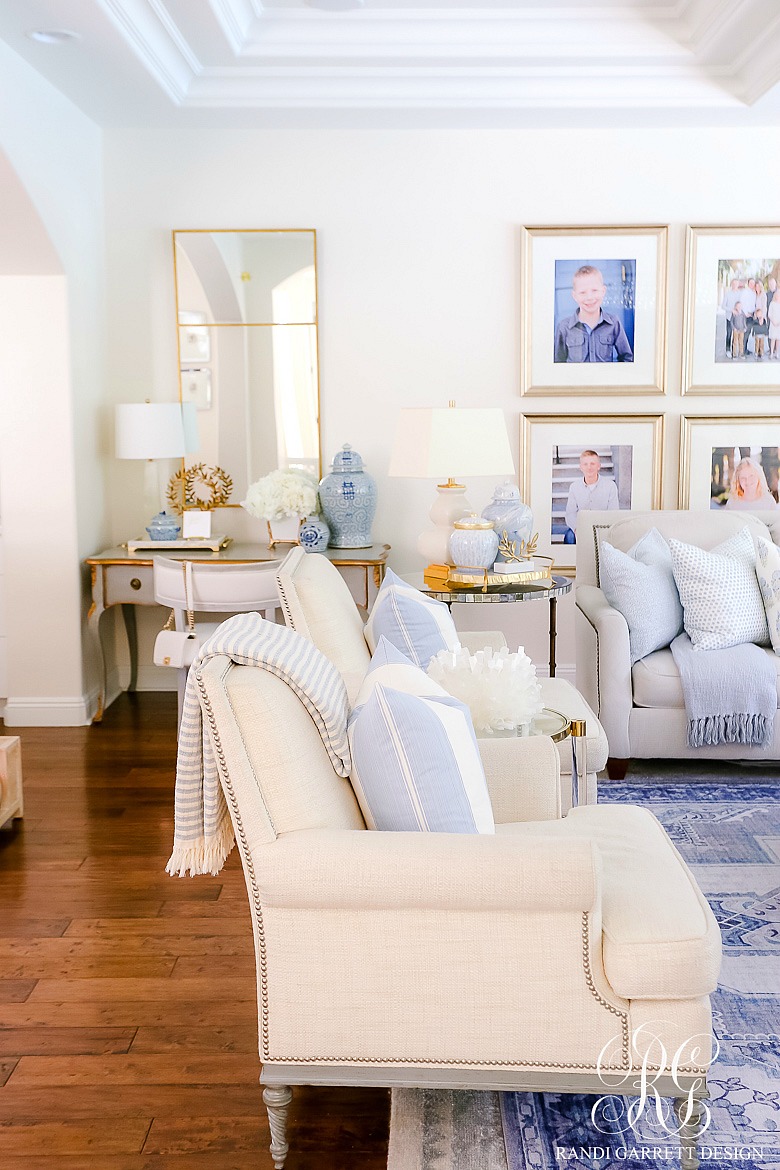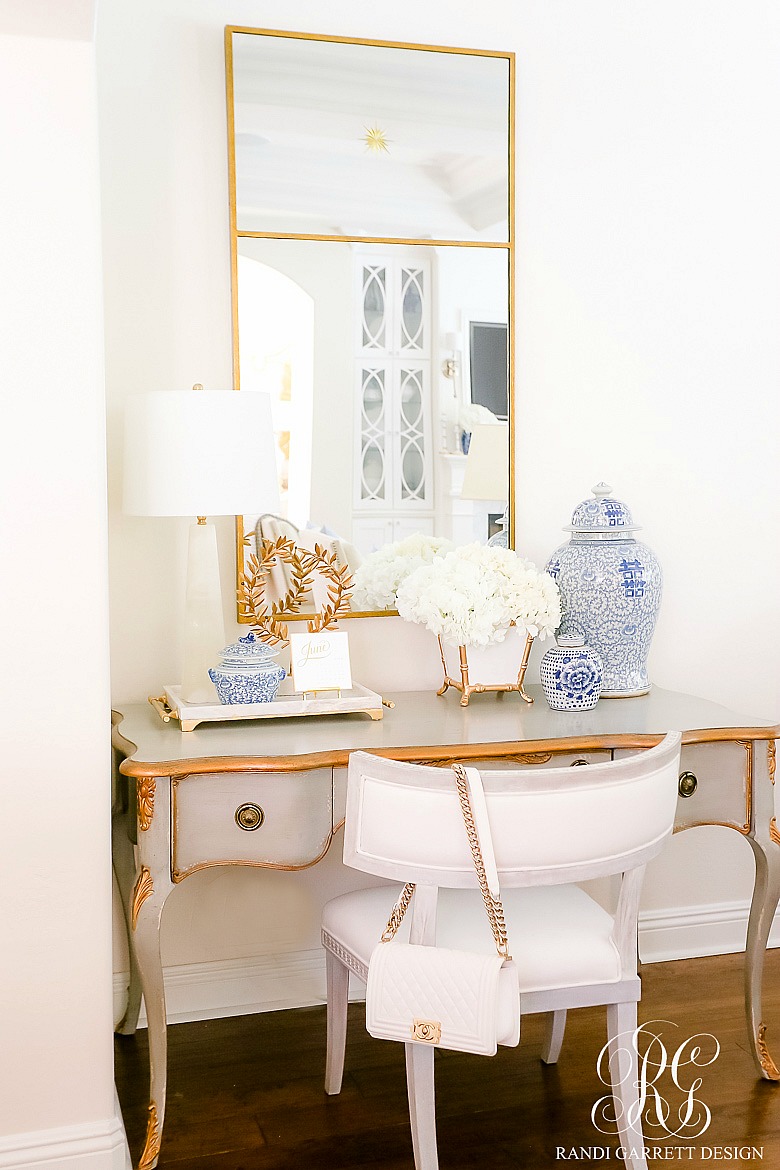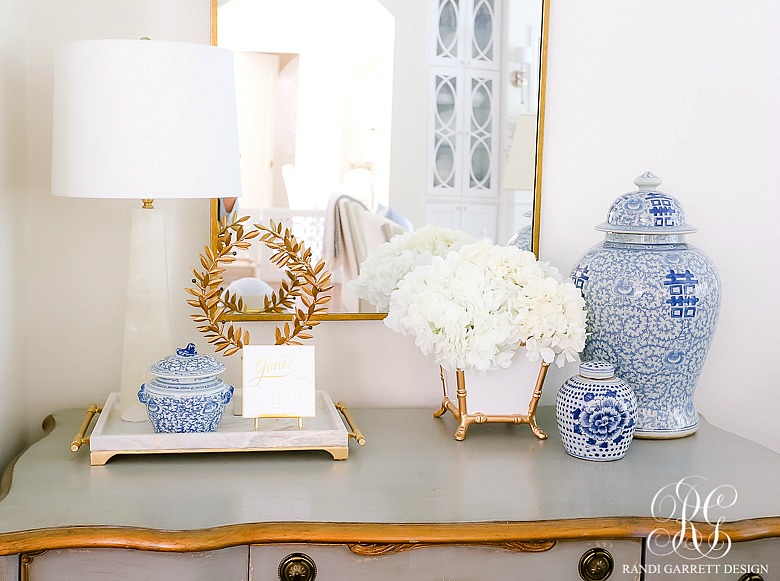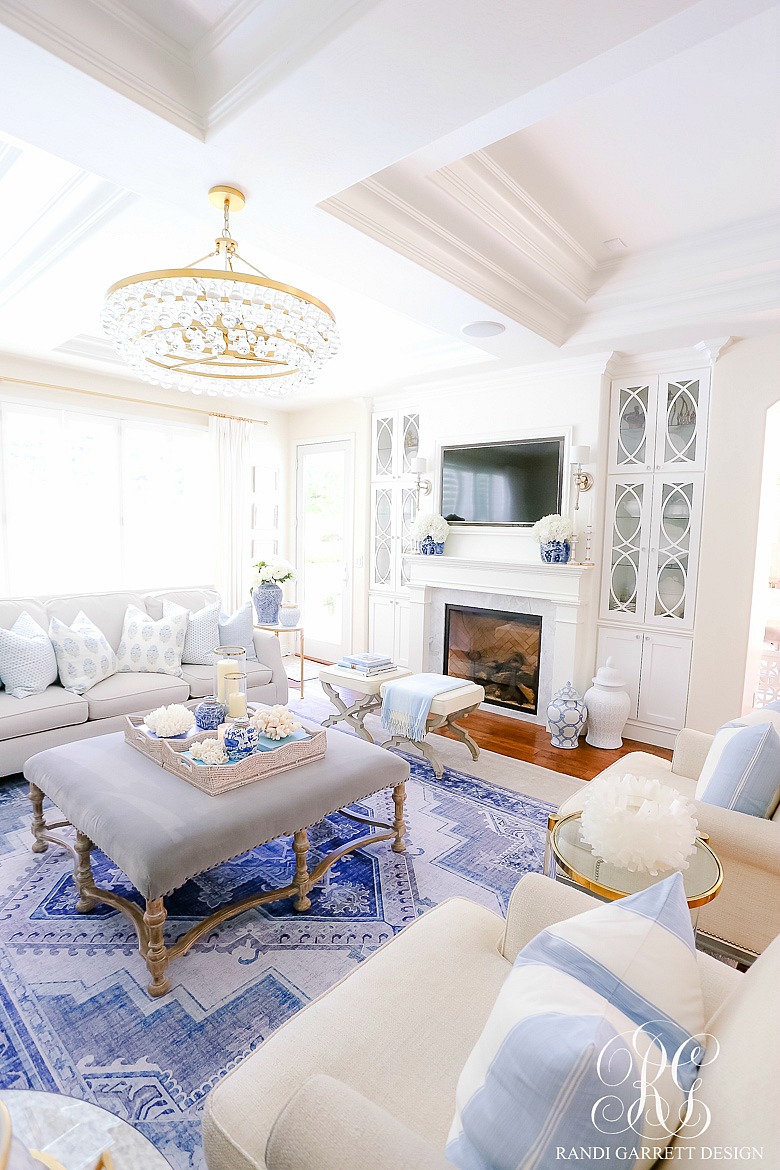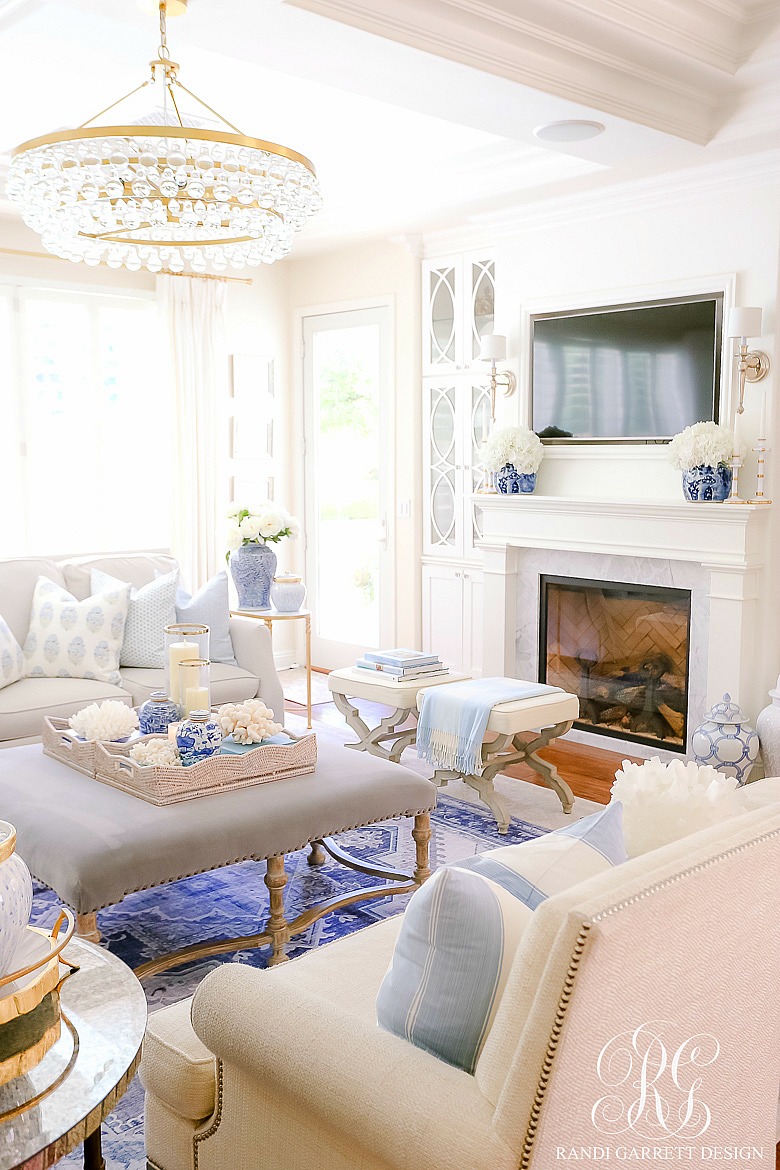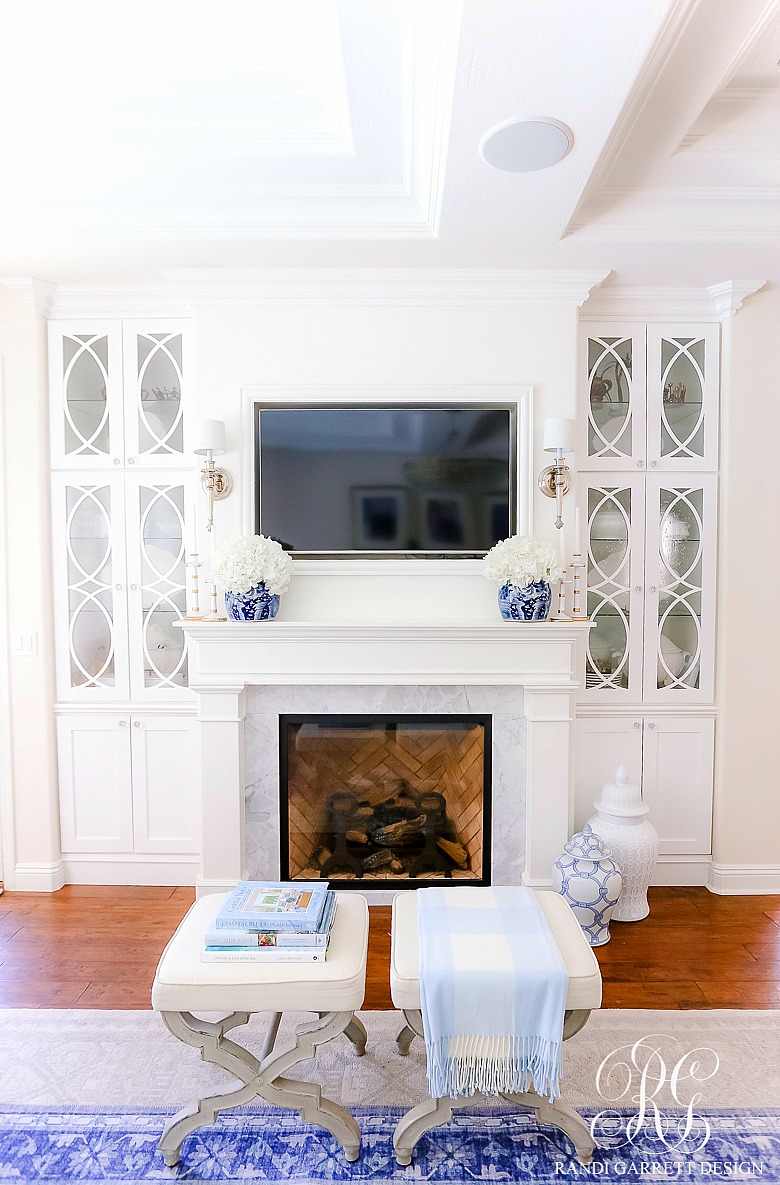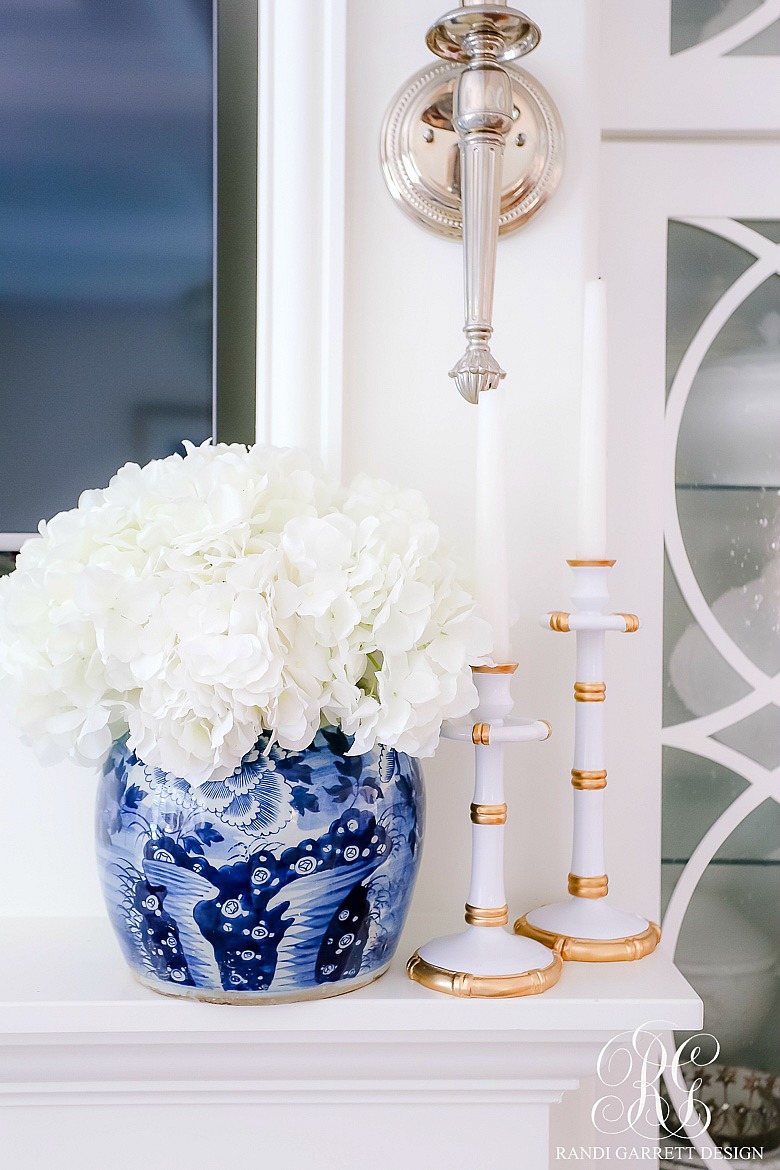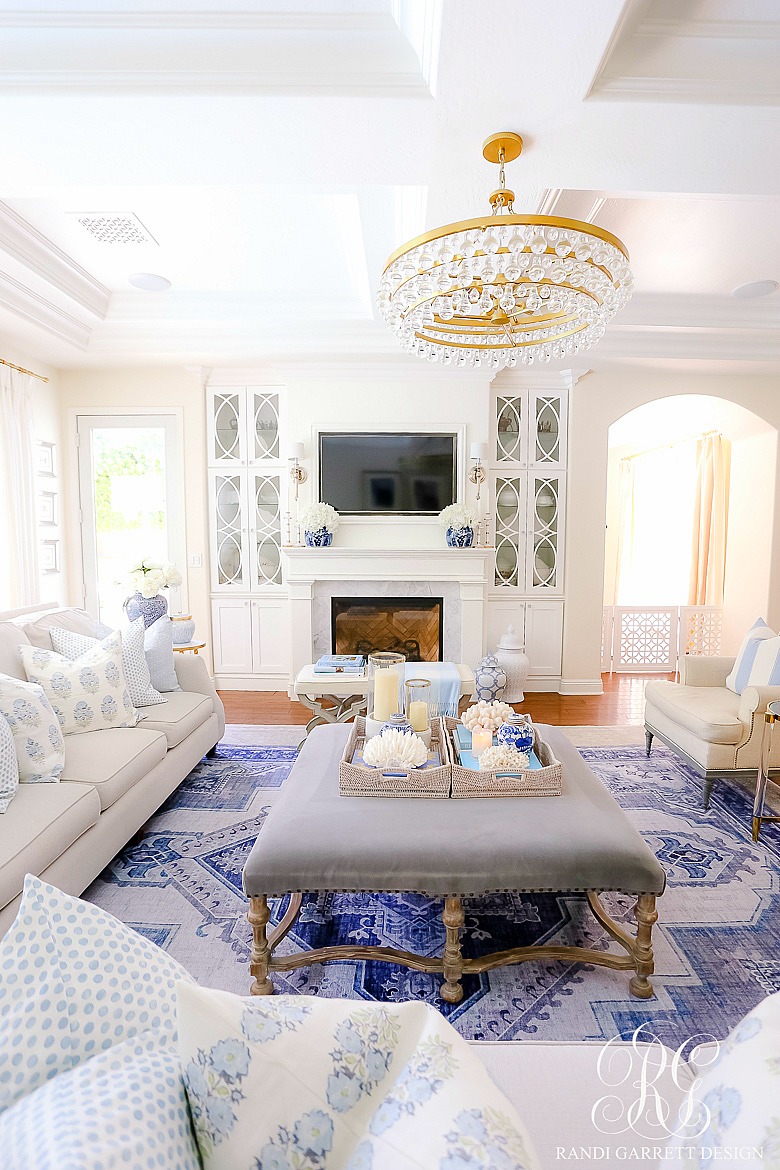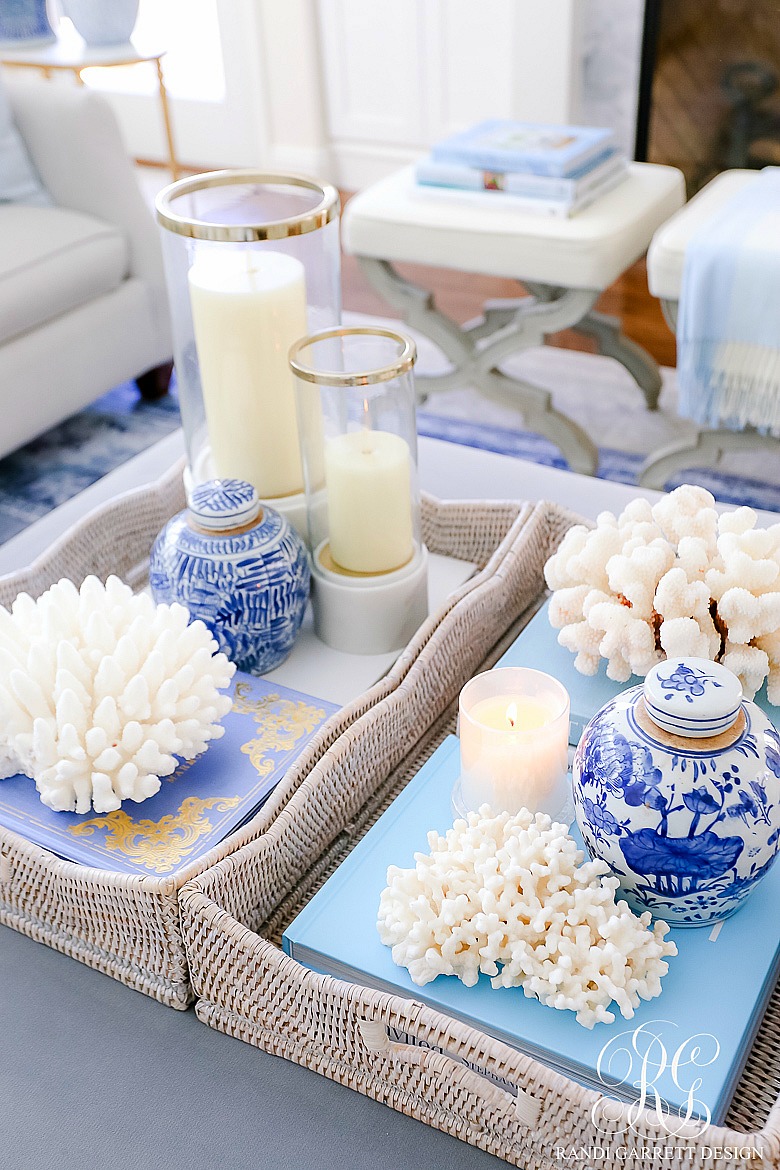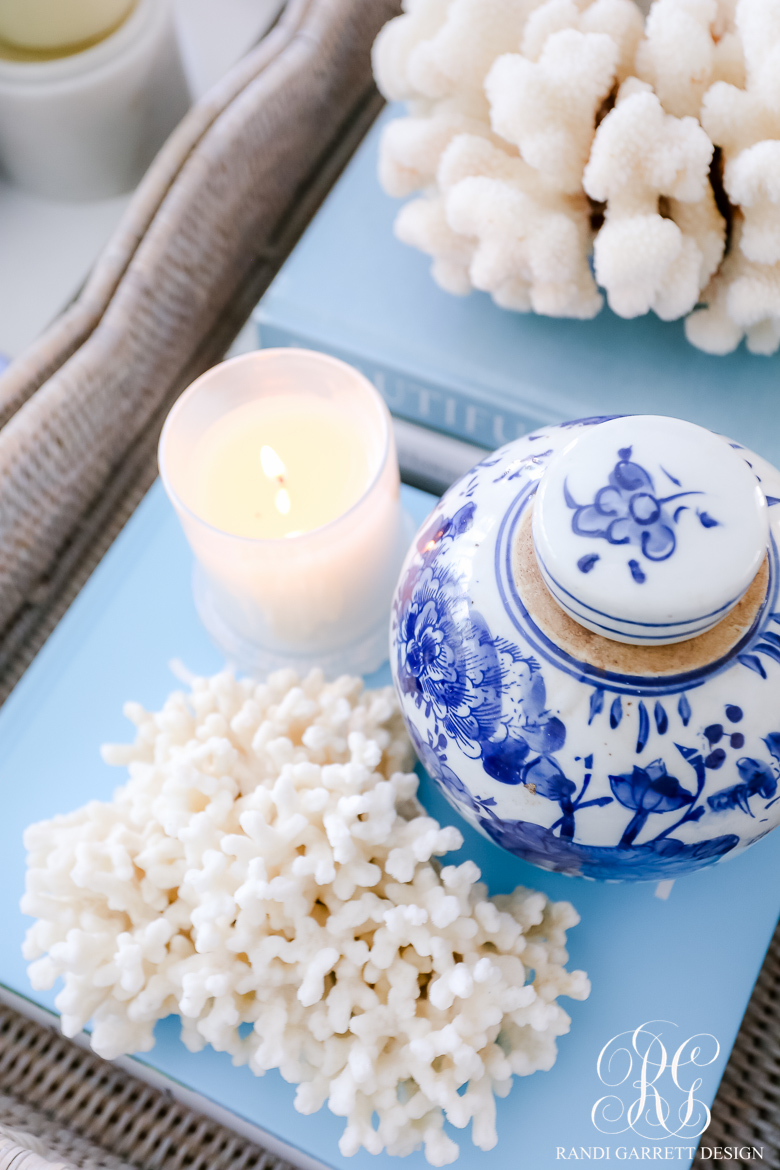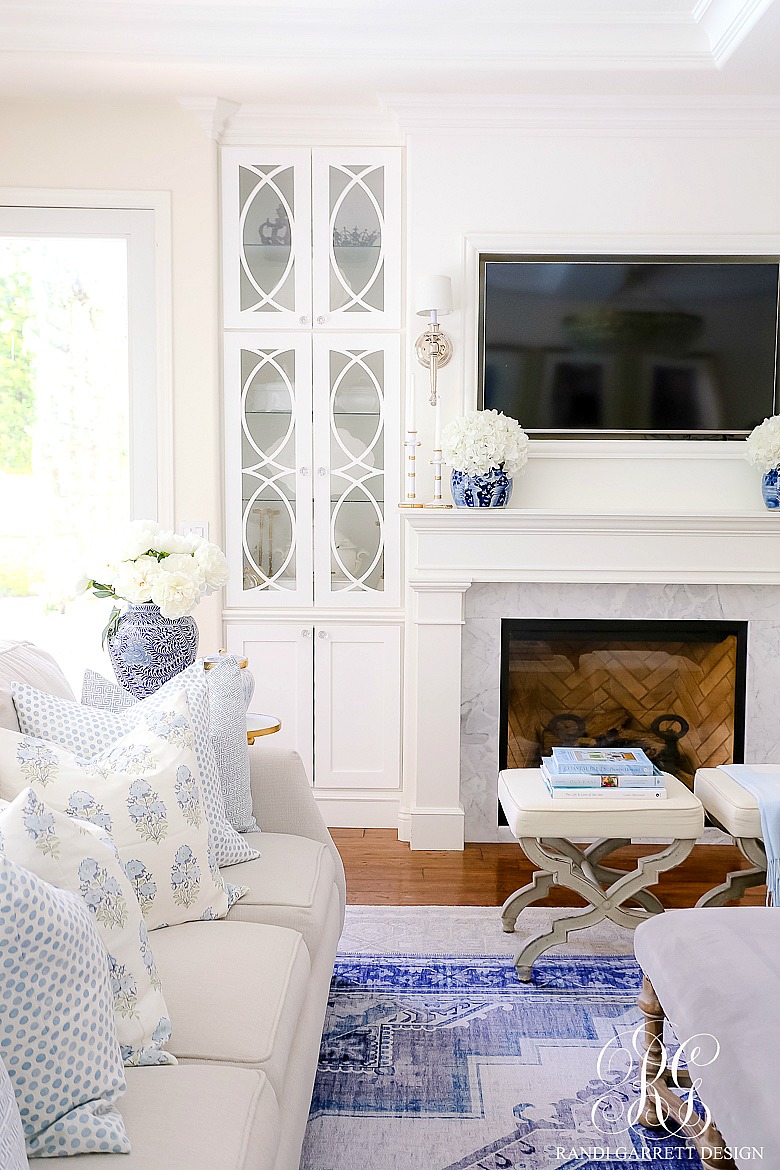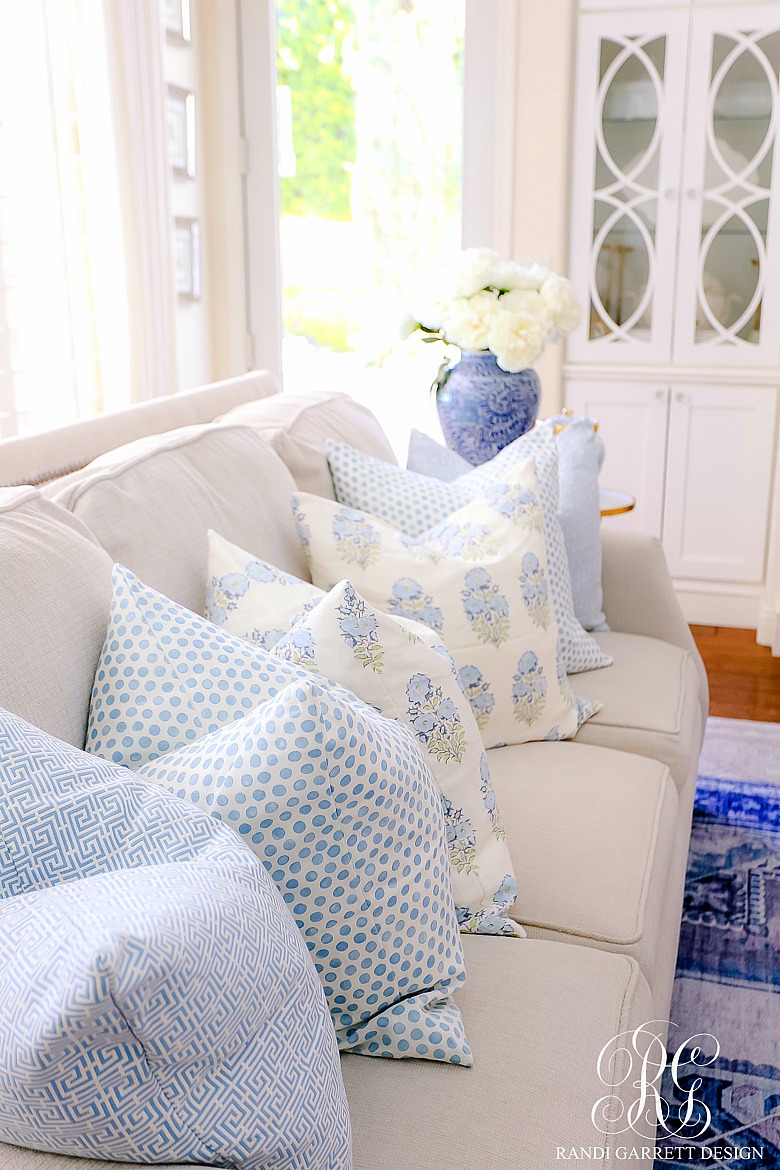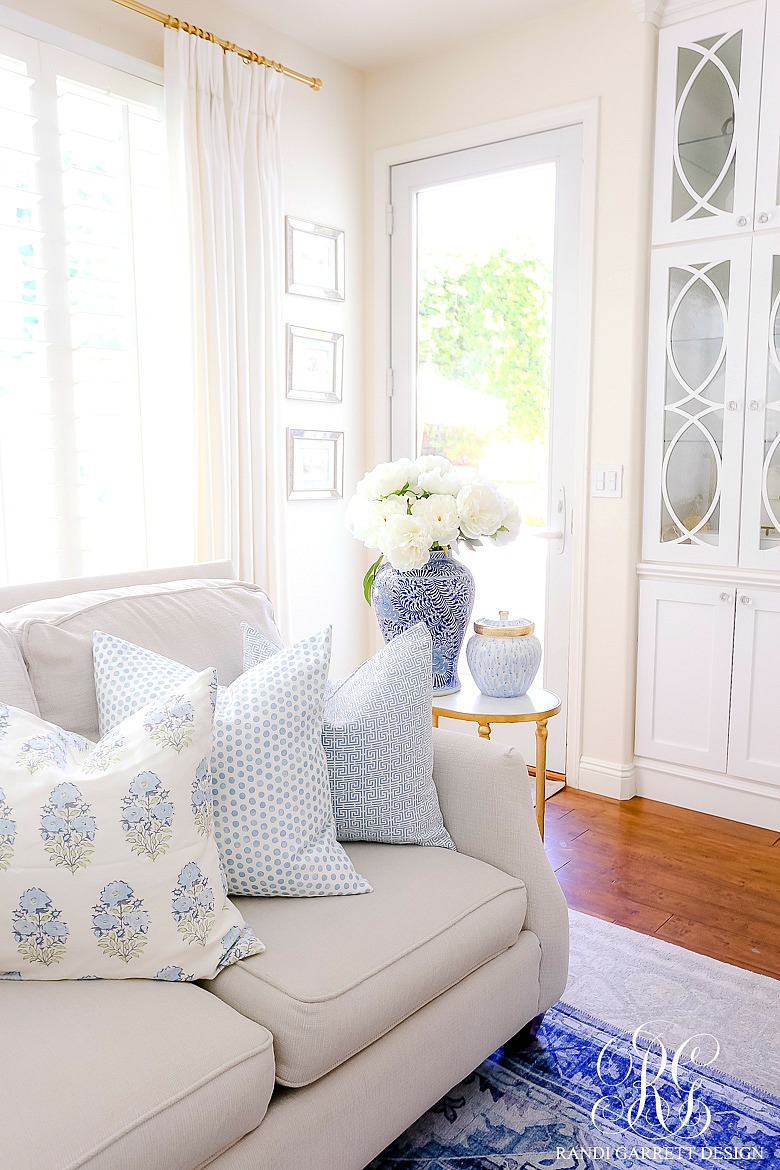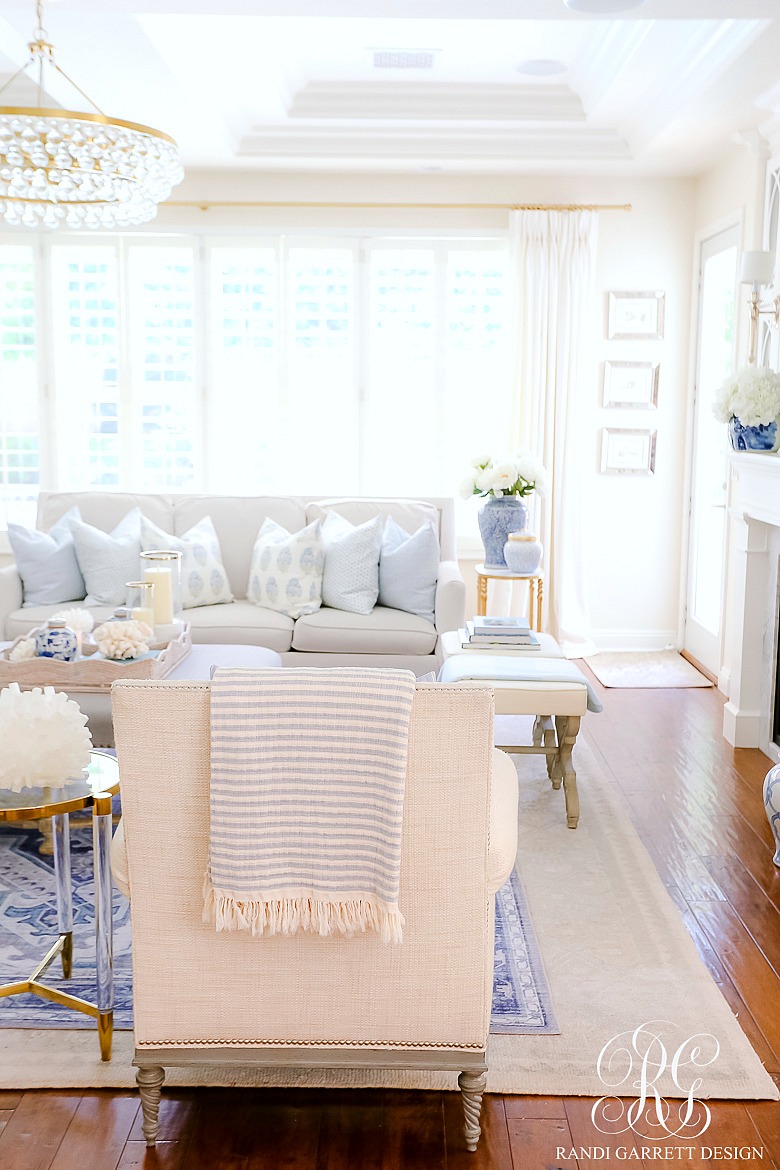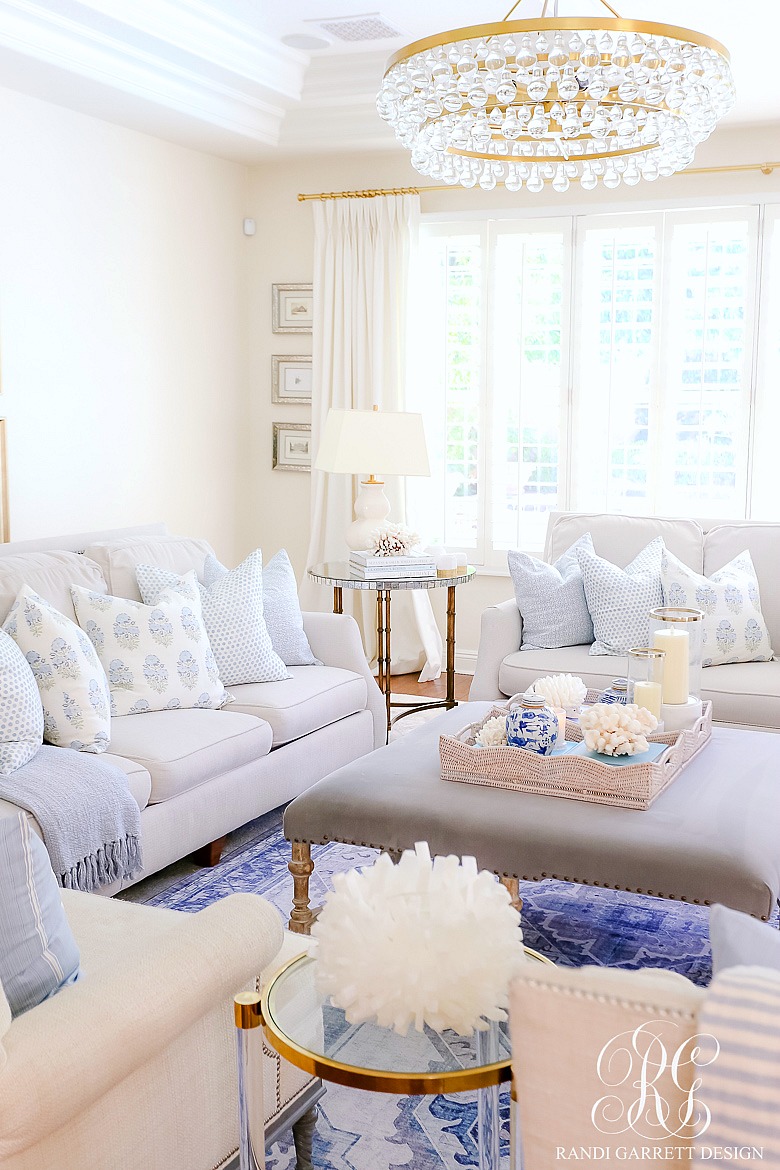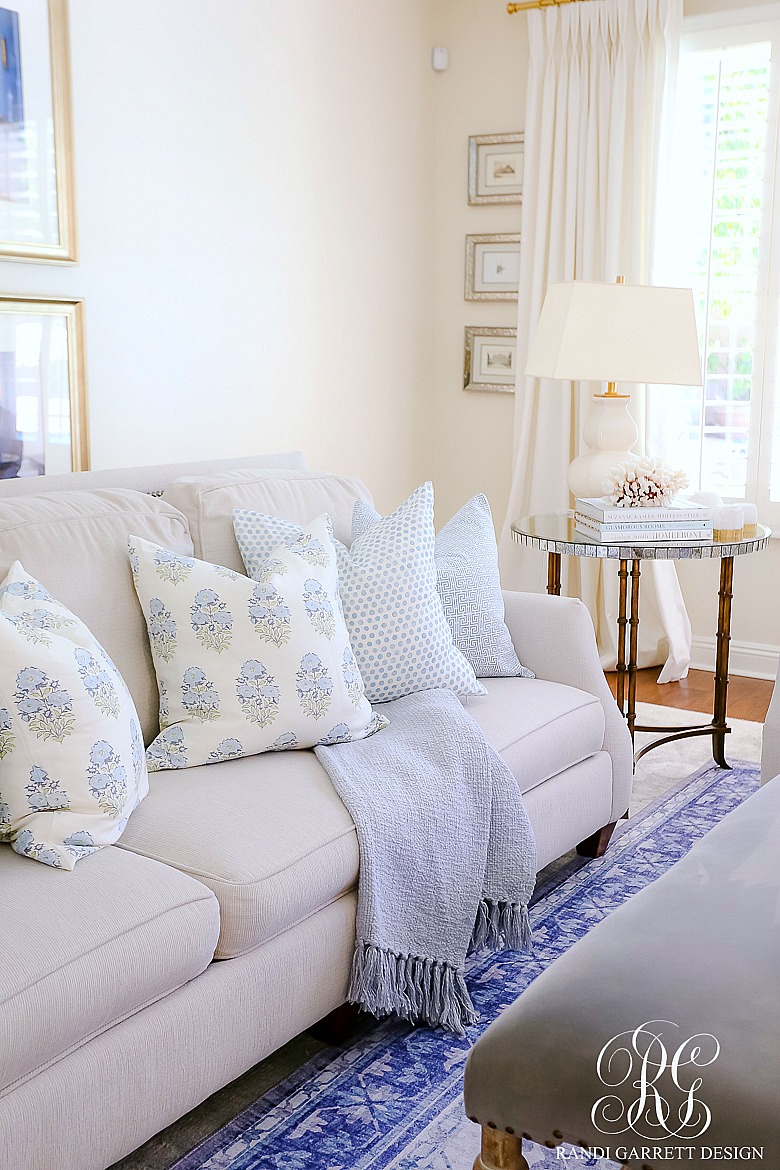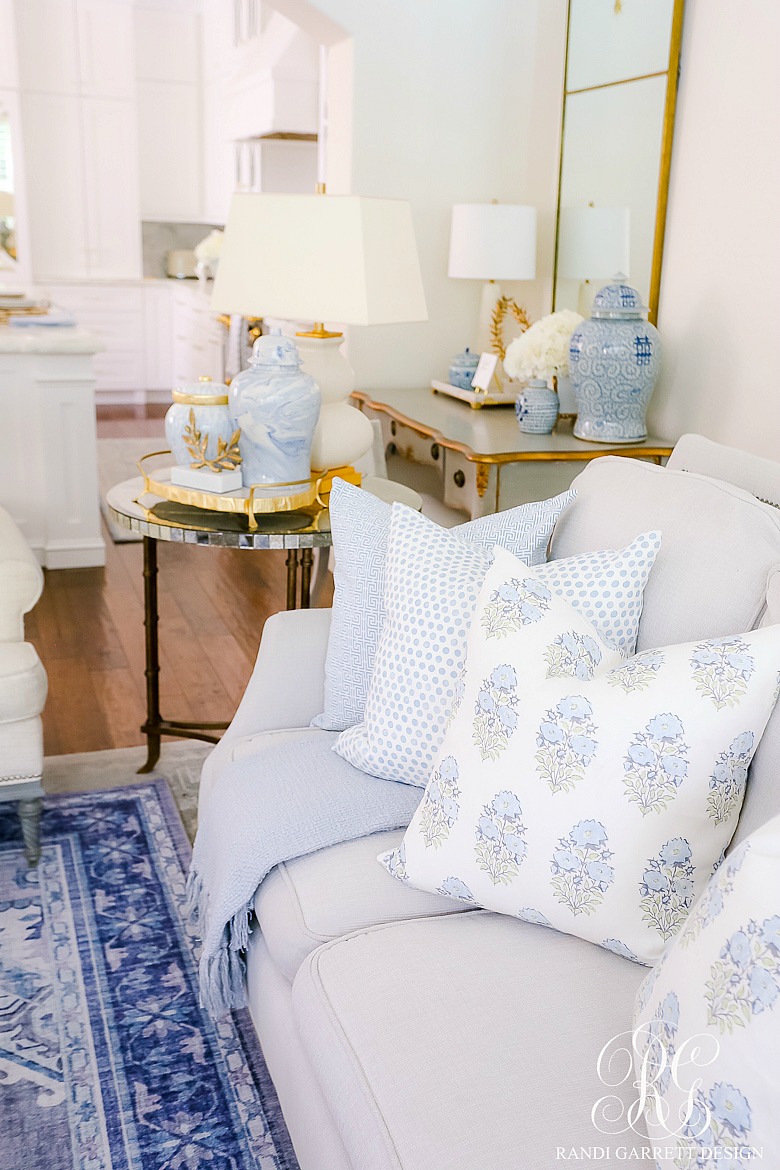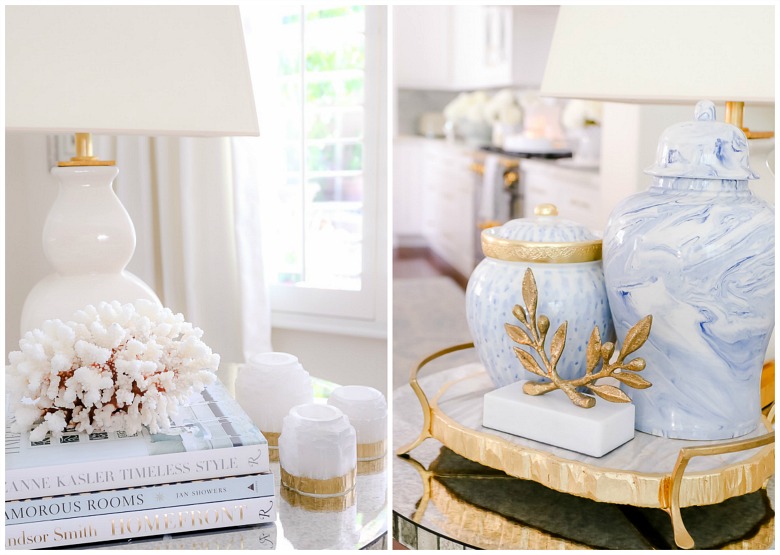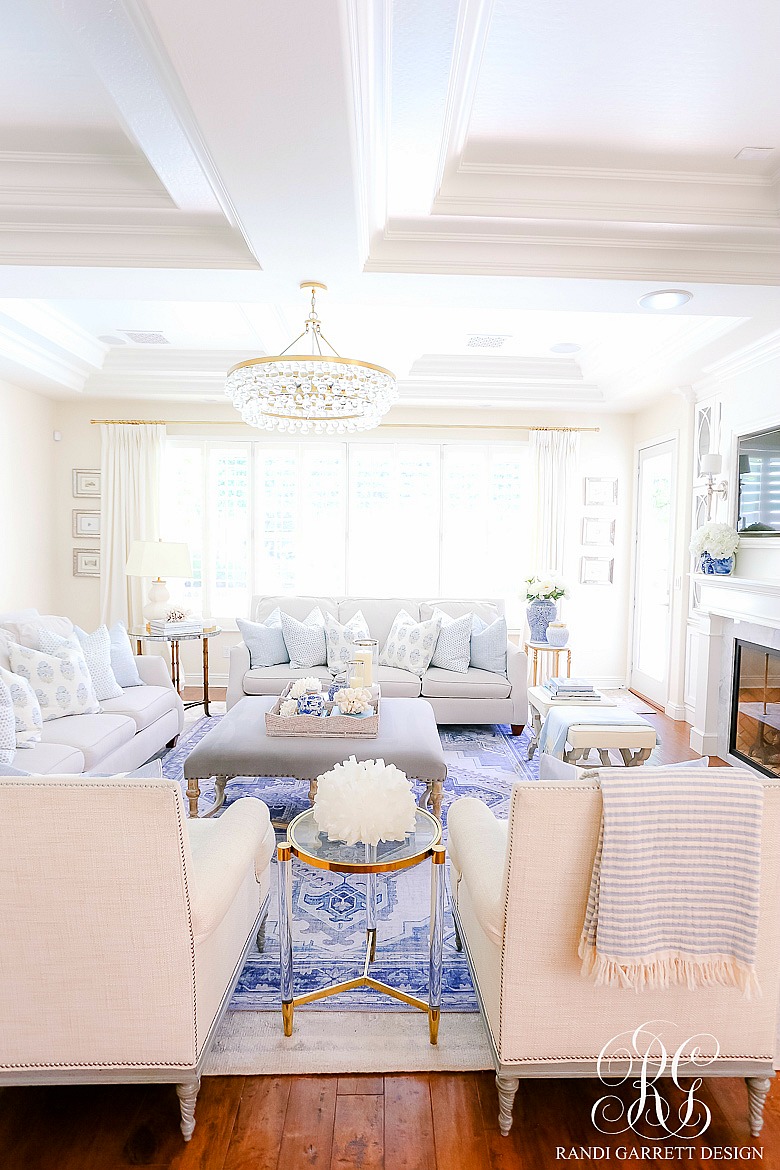 Family Room Styling Tips
Layer your rugs. Buy an affordable statement rug and layer it over an existing rug to transform your space! This blue rug is so soft and super budget friendly. Mine is a 9×12. Here are more affordable rug options.
Pillows pack a punch! Dress up your couches and armchairs with fun pillows. I worked with Arianna Belle to curate a fun Summer combination for our family room. Arianna has the most gorgeous designer fabrics. Her pillows are available in tons of sizes and designs. I love that you can slip them off and store them so easily! My collection features Arianna's Chinois Fret Sky Blue & Ivory pillow, Tika Dot Sky Blue, Mughal Flower Monsoon and her Wide Stripe in French Blue. All of my pillows are 22″ and have a 24″ down alternative insert.
Use throw blankets to add more texture and luxury. I used three throws in our family room a blue buffalo checked, blue and white striped and solid blue tassel throw. Drape them on chairs, stools and sofas. I like to keep snuggly blankets in a basket behind the couch for my kids to cozy up to as well.
Coral, candles and coastal design books refresh your family room. gray rattan trays I used two of these to style some pretty blue coastal coffee table books. Slip the covers off books to give them a more cohesive feel. Top them with coral and candles!









Dining Room
Just a few simple touches give the dining room a summery feeling like the rest of the house. Ginger jars and a blue and white throw is all this room needed to give it a summer refresh.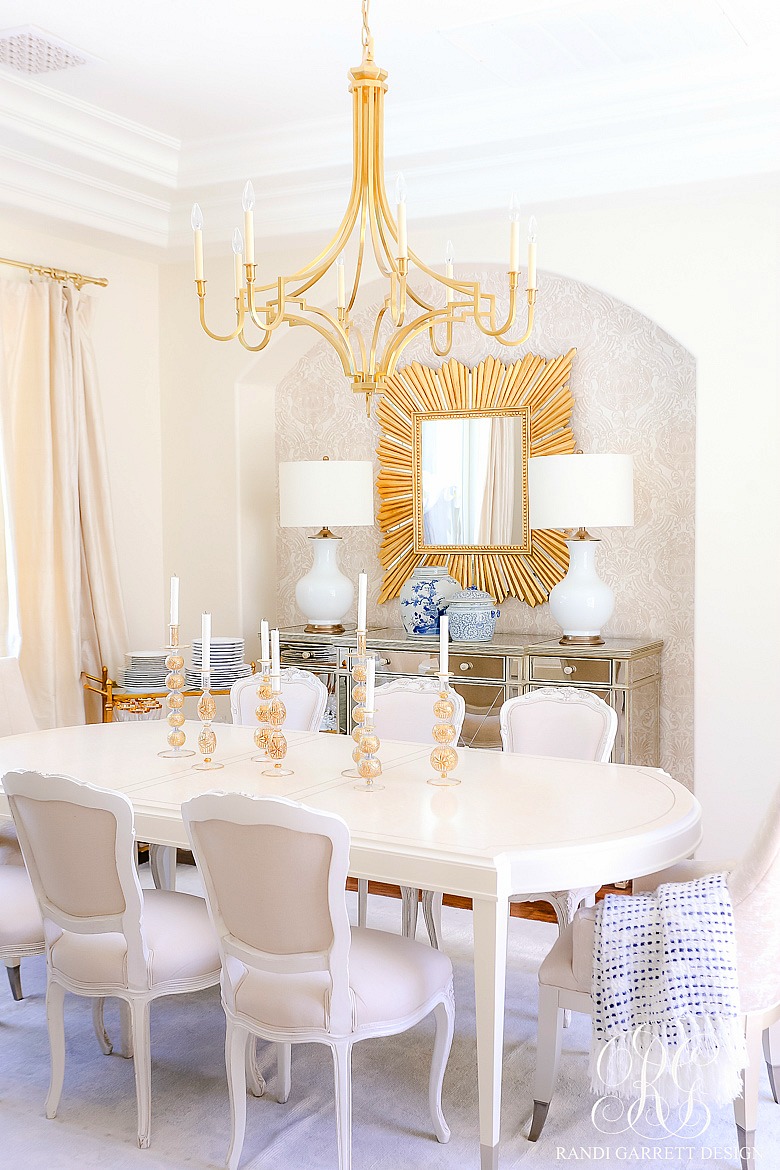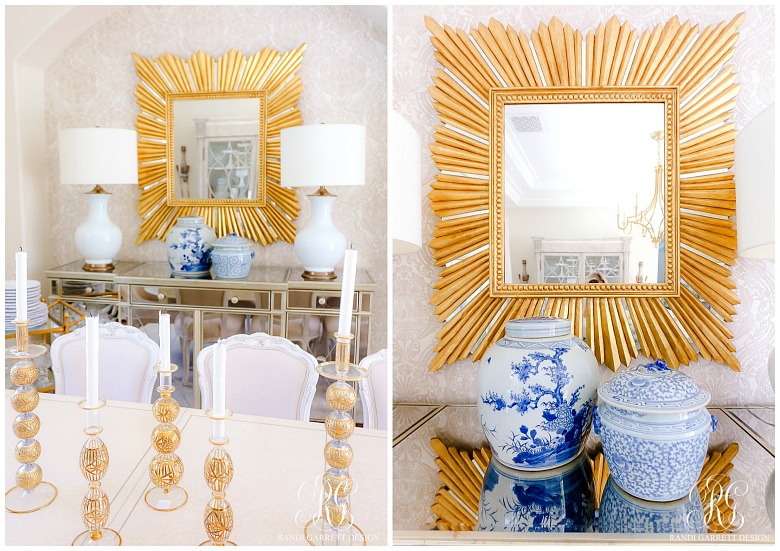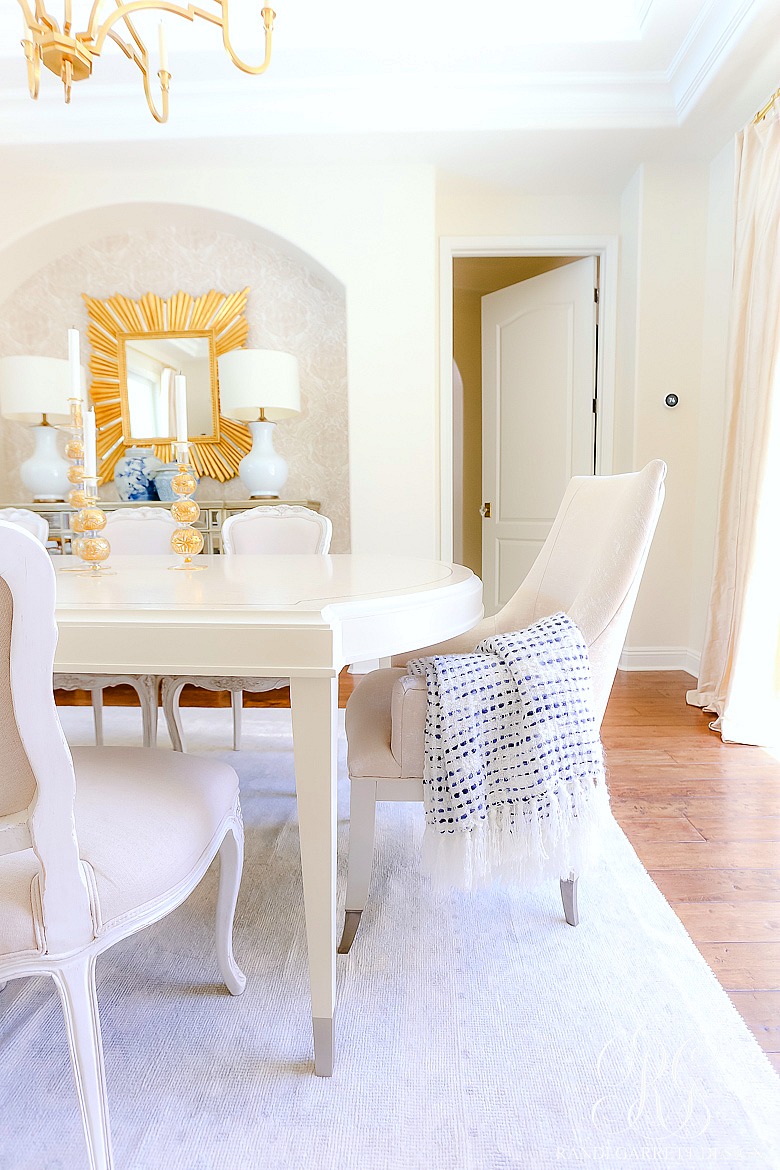 I hope you got some good summer styling ideas for your house! Remember to layer pattern and texture and have fun! Happy decorating!