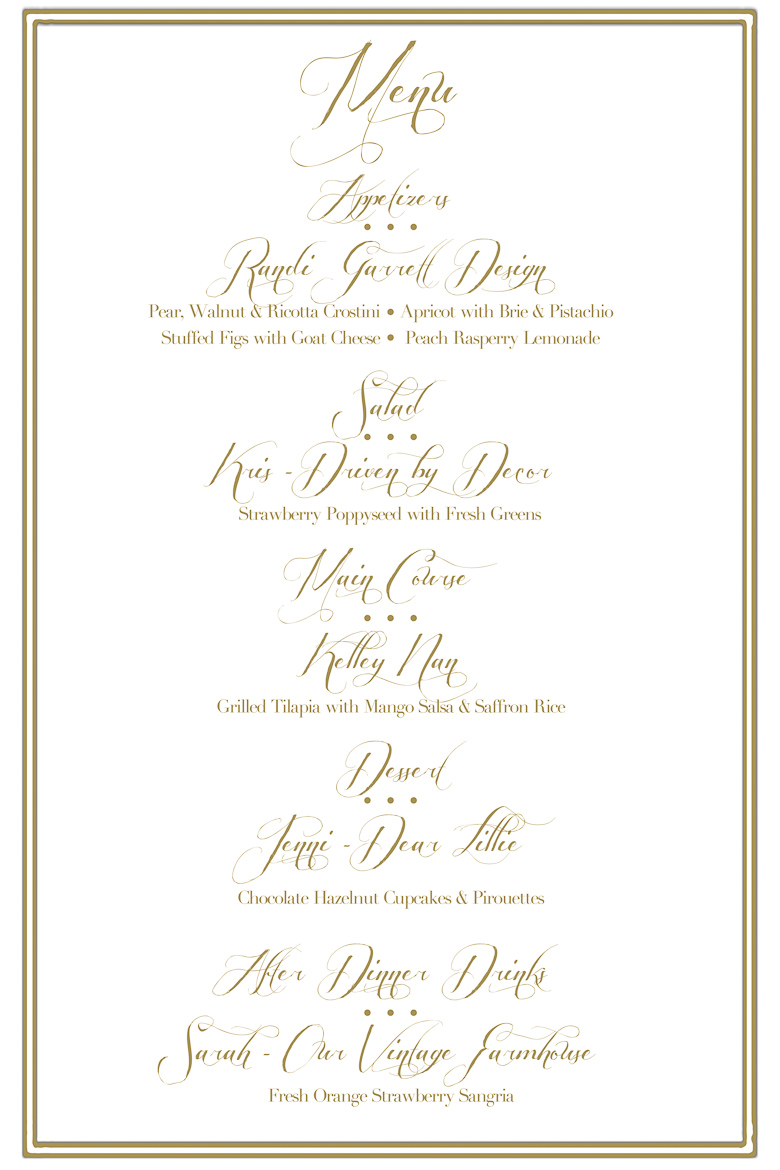 Welcome to a fresh, Summer Progressive Dinner! I've joined with 5 of my favorite bloggers to host 5 courses in 5 beautiful settings for a dinner that you and your friends can emulate this summer.
Progressive dinners are a fabulous way to entertain because you only have to prepare part of a meal, and you get to enjoy your friend's homes…  food + design = the perfect evening!
The menu above shows the courses and the hosts for the evening. The first stop of the night is appetizers in my courtyard. I chose 3 easy, elegant appetizers and a show stopper drink that will be sure to impress your dinner guests. Serving a few simple, bite sized recipes is a wonderful way to spoil your guests without a lot of fuss.
I set a simple, elegant table in my kitchen for guests to grab their appetizers and visit before heading outside to relax in our courtyard.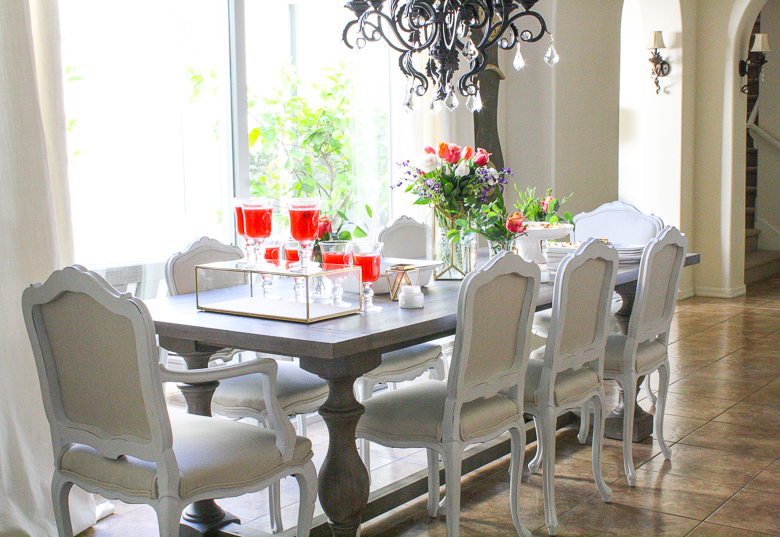 Gold lanterns from my Mother's Day Brunch, serve as vases for a simple floral display with coral and cream roses, paired with peach tulips and purple wild flowers.
Mini lanterns and candles were lit for ambiance.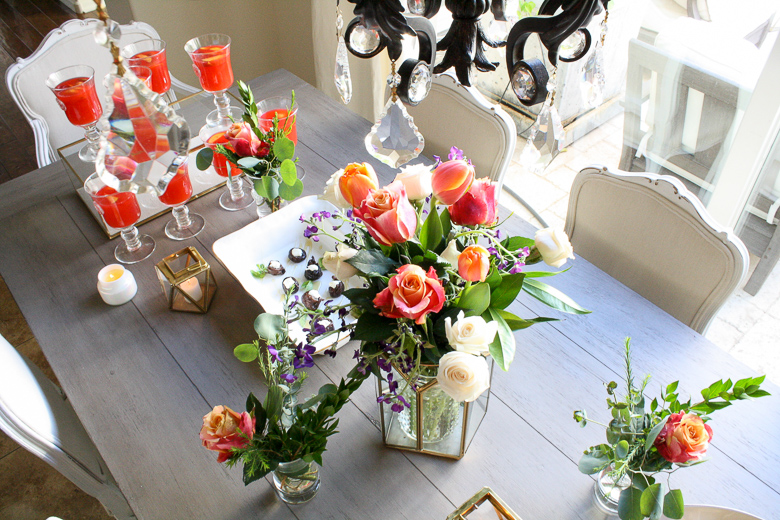 The simple, rustic lines of the Cantaria dishware by Skyros Designs, looks so elegant accompanied with the flowers.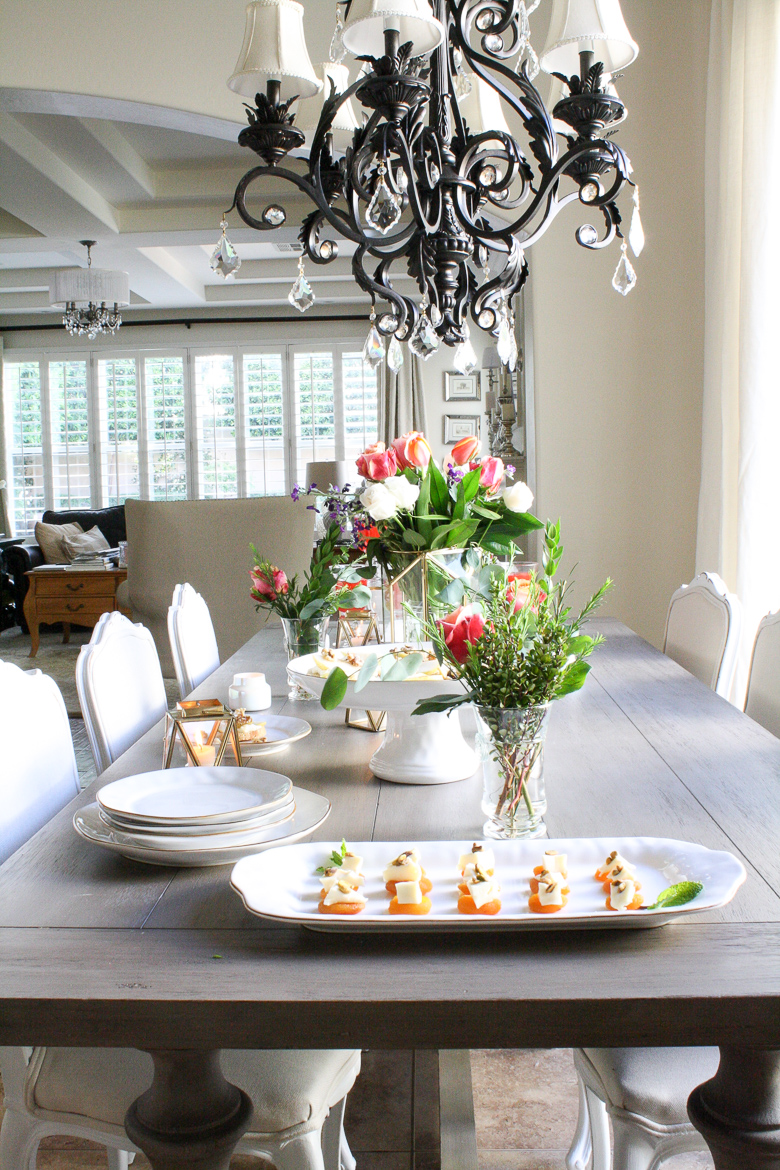 Once guests fill their plates, they can settle outside to kick back and enjoy the outdoors.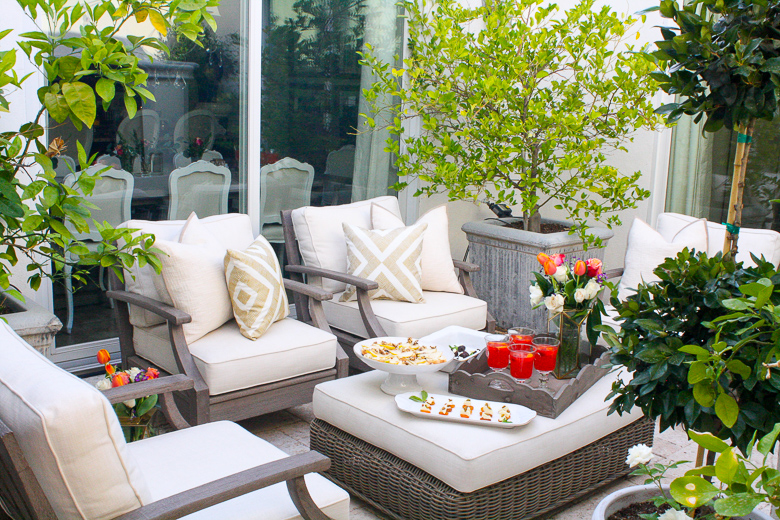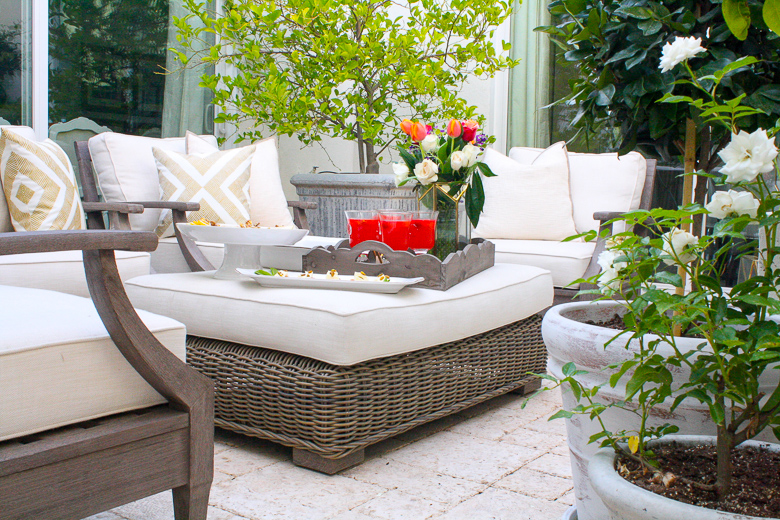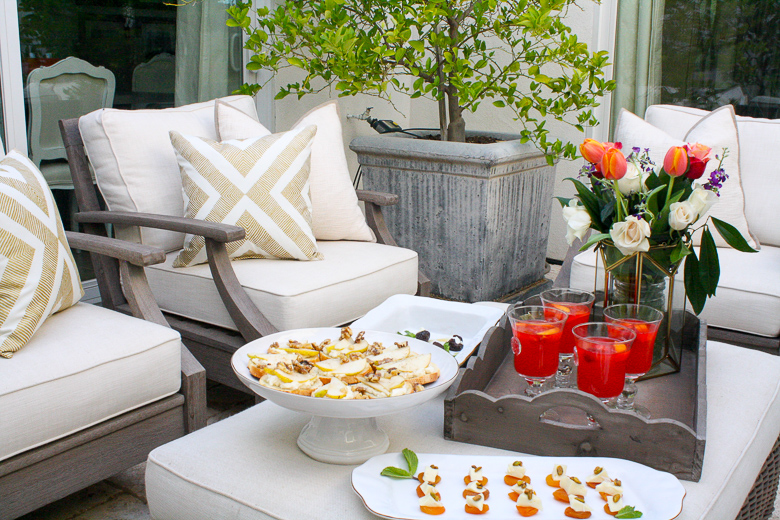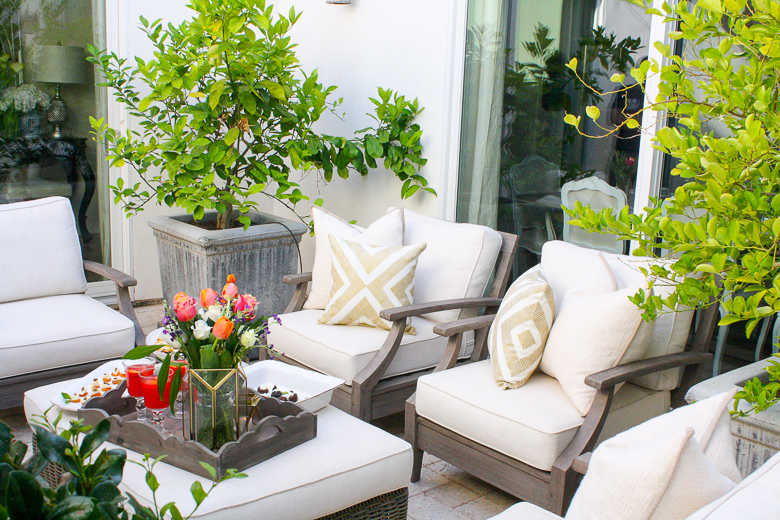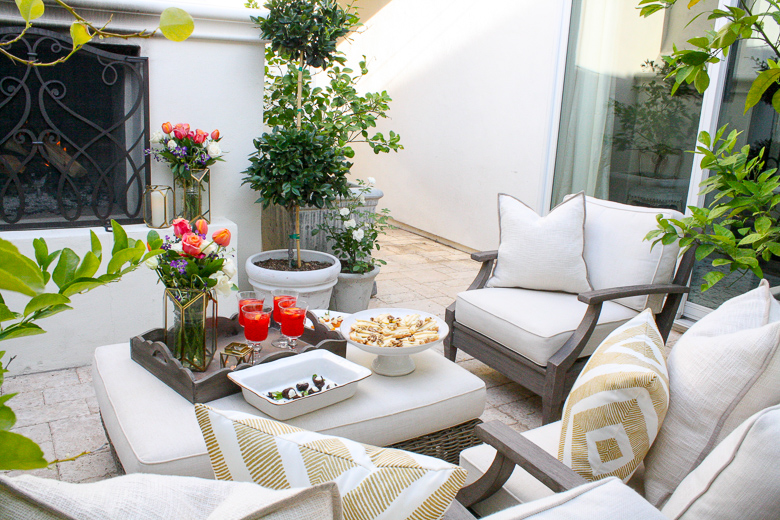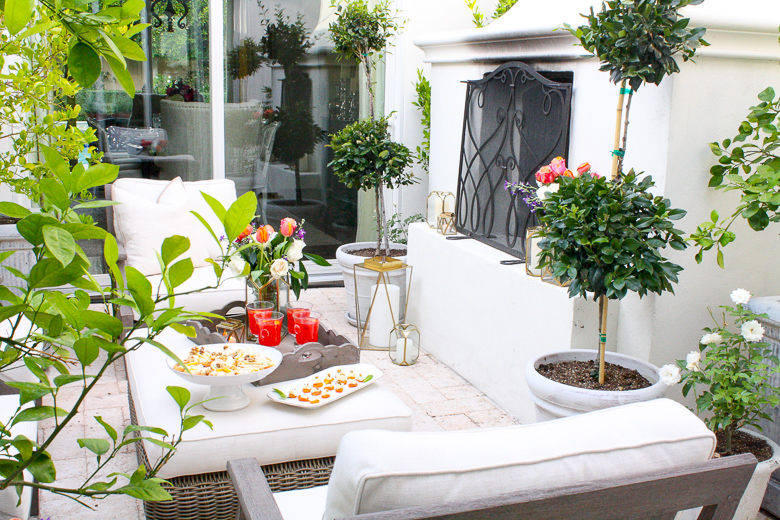 Each recipe I chose incorporates fruit which helps unify the course. Here are the easy, elegant appetizer recipes for the evening: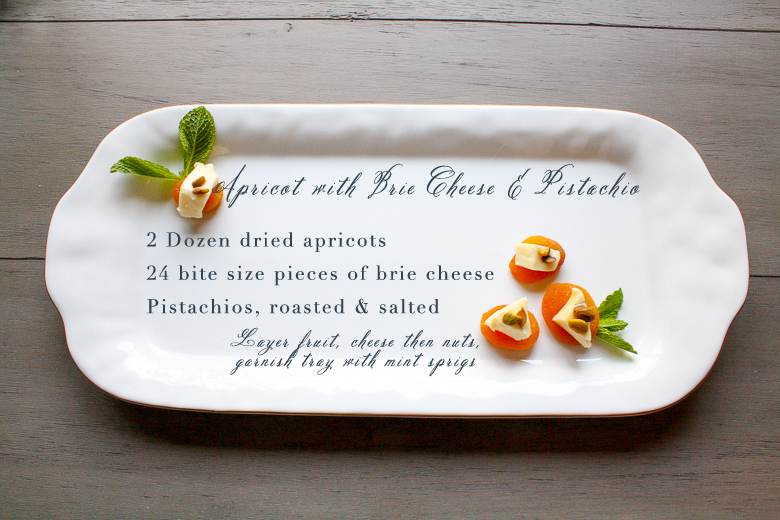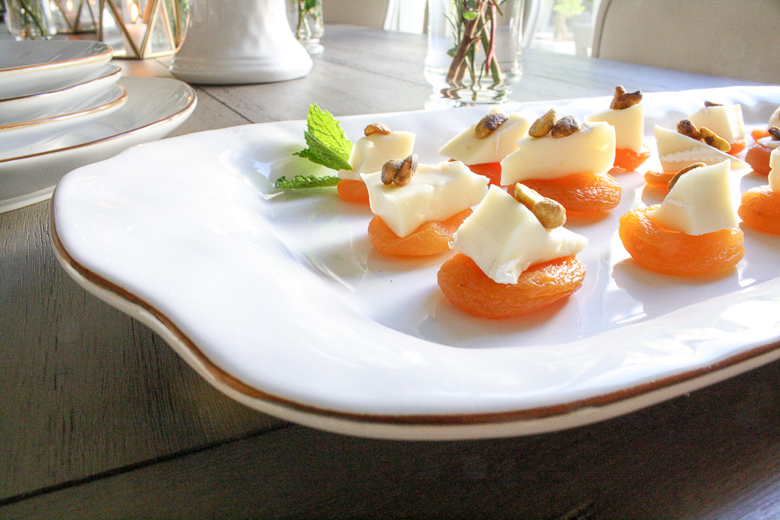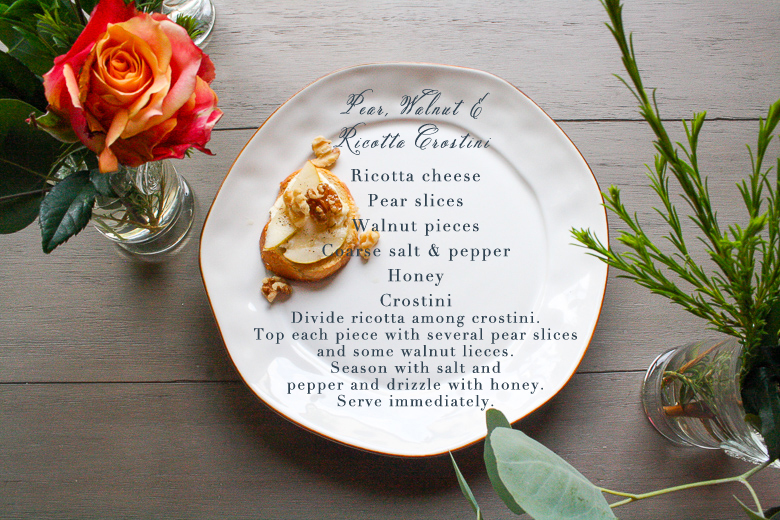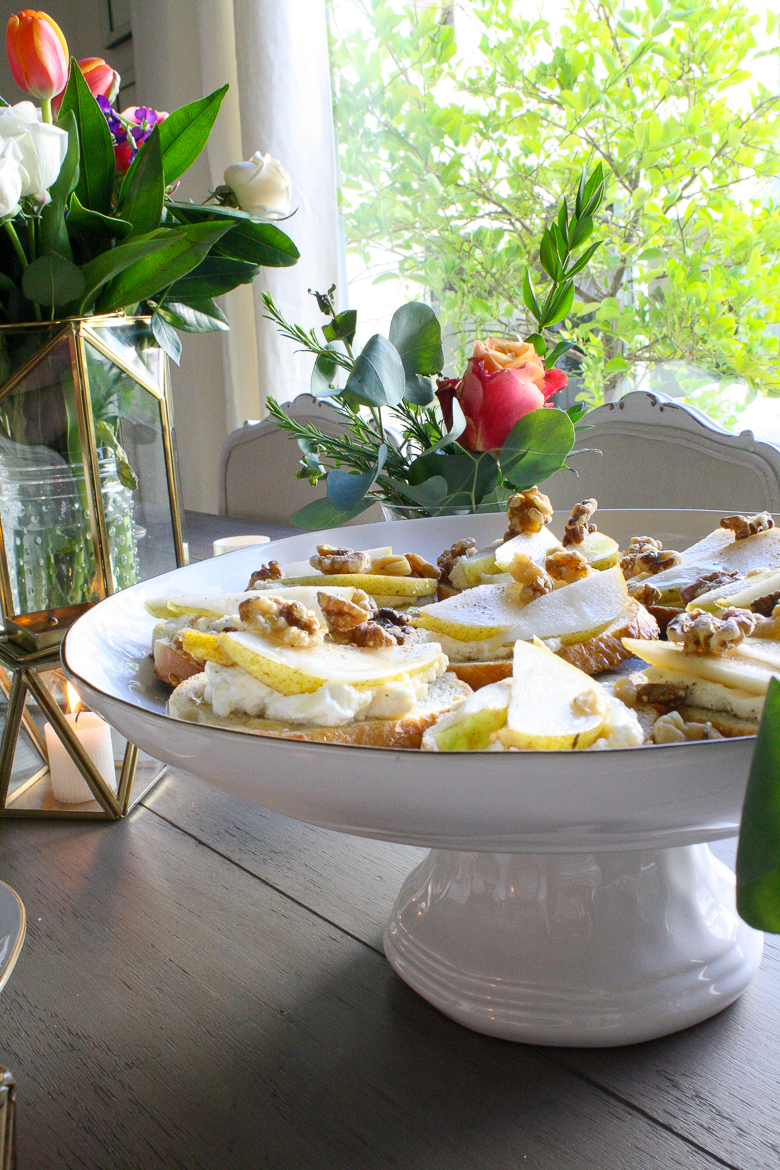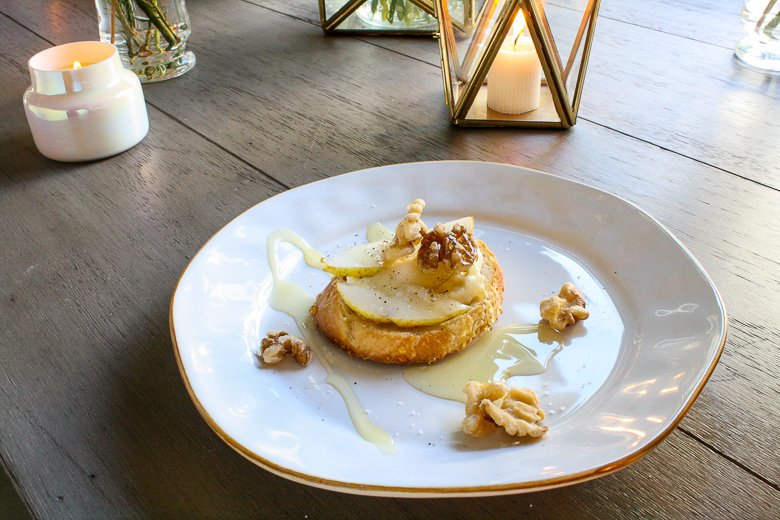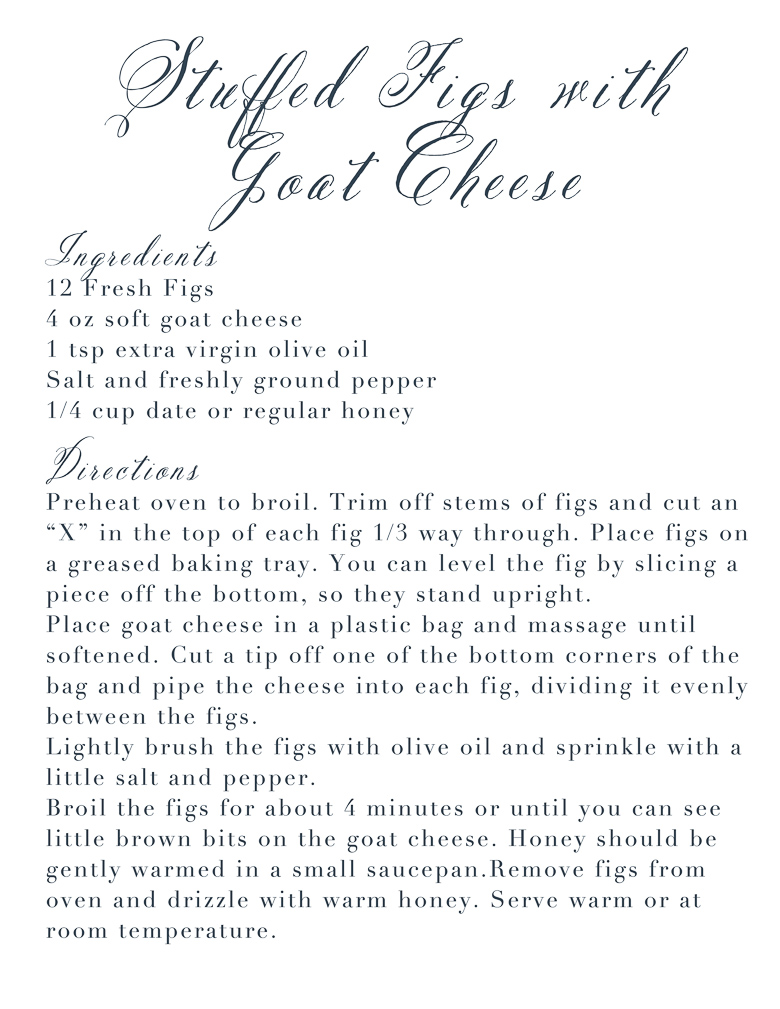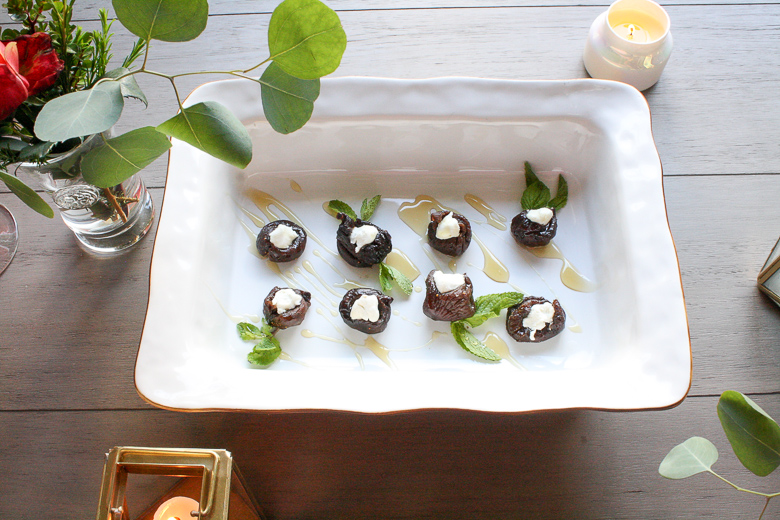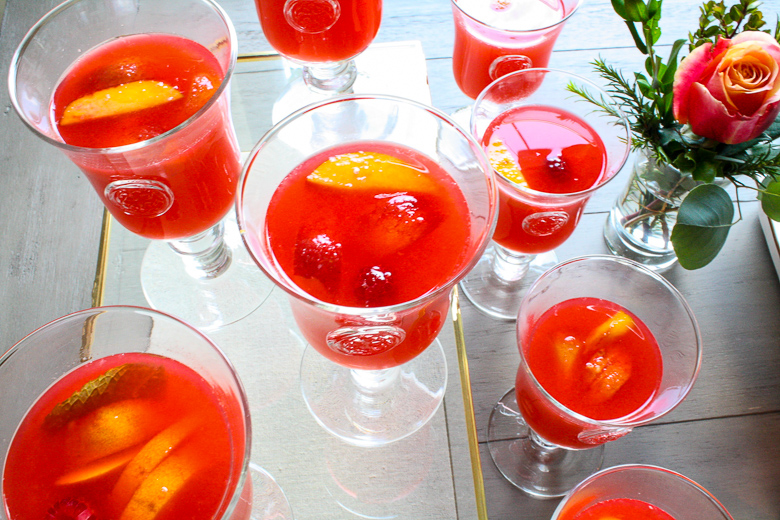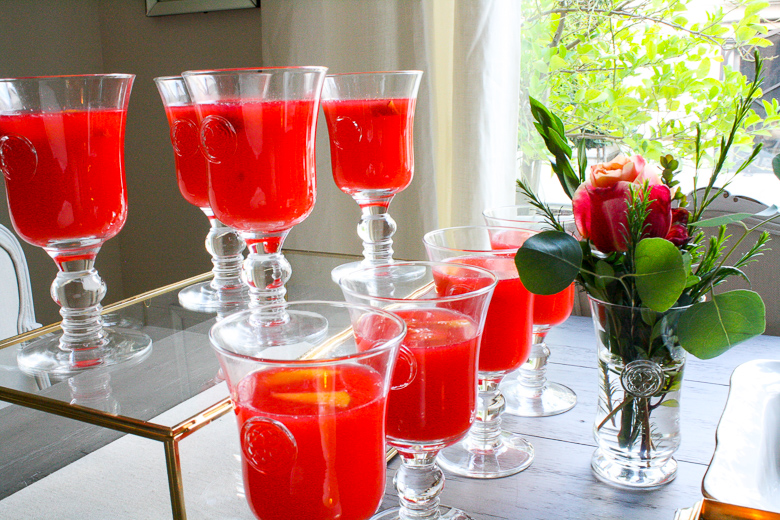 I used a gold glass display box to elevate some of the glasses to create a sense of drama and interest.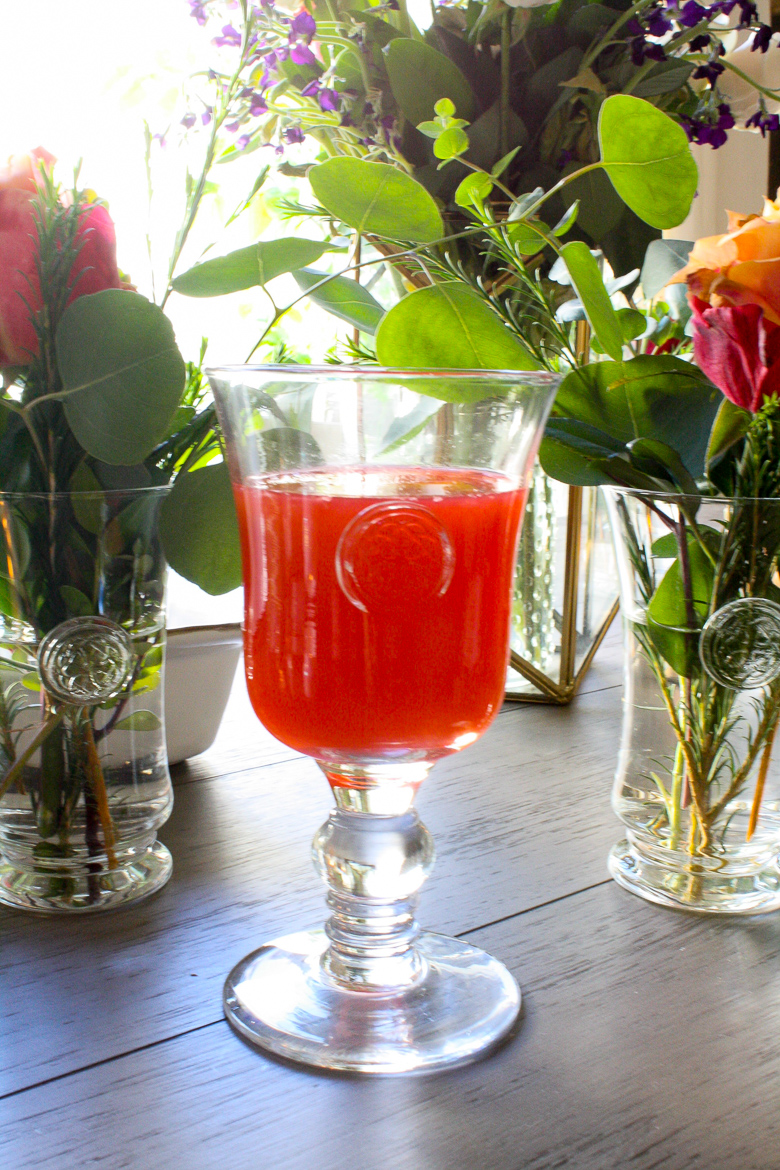 I used fresh peaches from our peach tree to make the lemonade, but you can use peaches from the market or even frozen peaches if they aren't available where you live. The raspberries give the lemonade the most magnificent color! A show stopping statement for your table. It was simple to make and can be made ahead of time so you don't have to rush around preparing before your guests arrive.
The lemonade looked spectacular poured in these Eternity Glass Goblets also by Skyros Designs.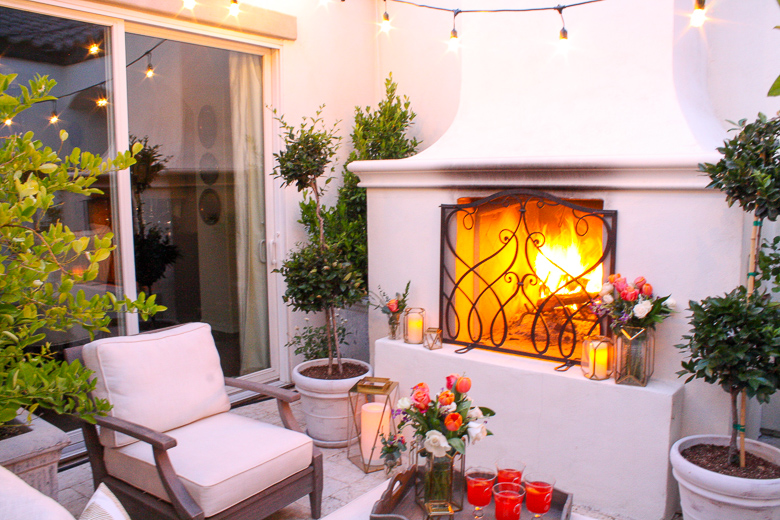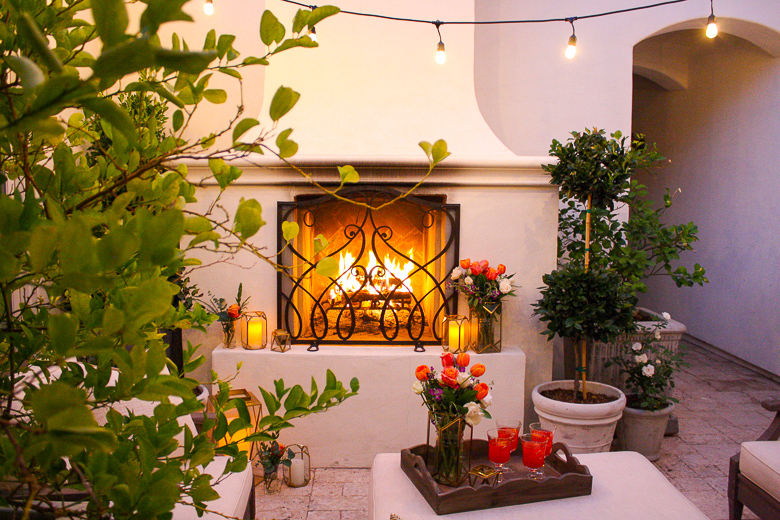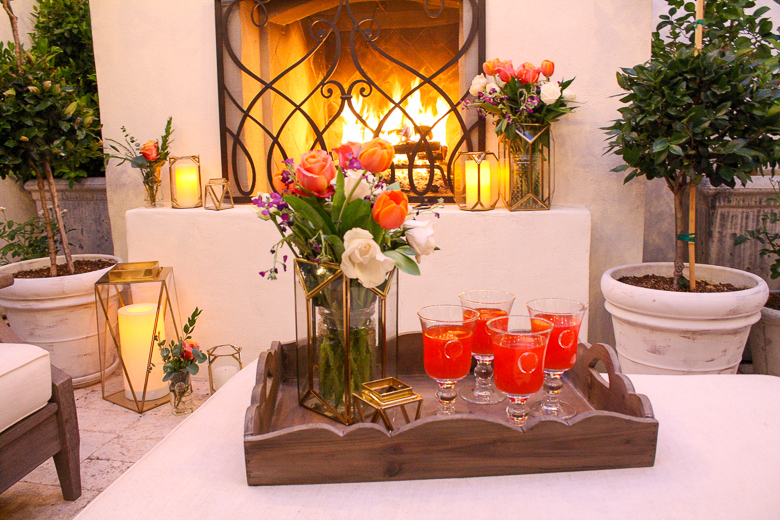 I hope you enjoyed an evening in my courtyard! You are invited to join us for the next course in our progressive dinner by heading over to Kris from Driven by Decor for a delicious Strawberry Poppyseed Salad.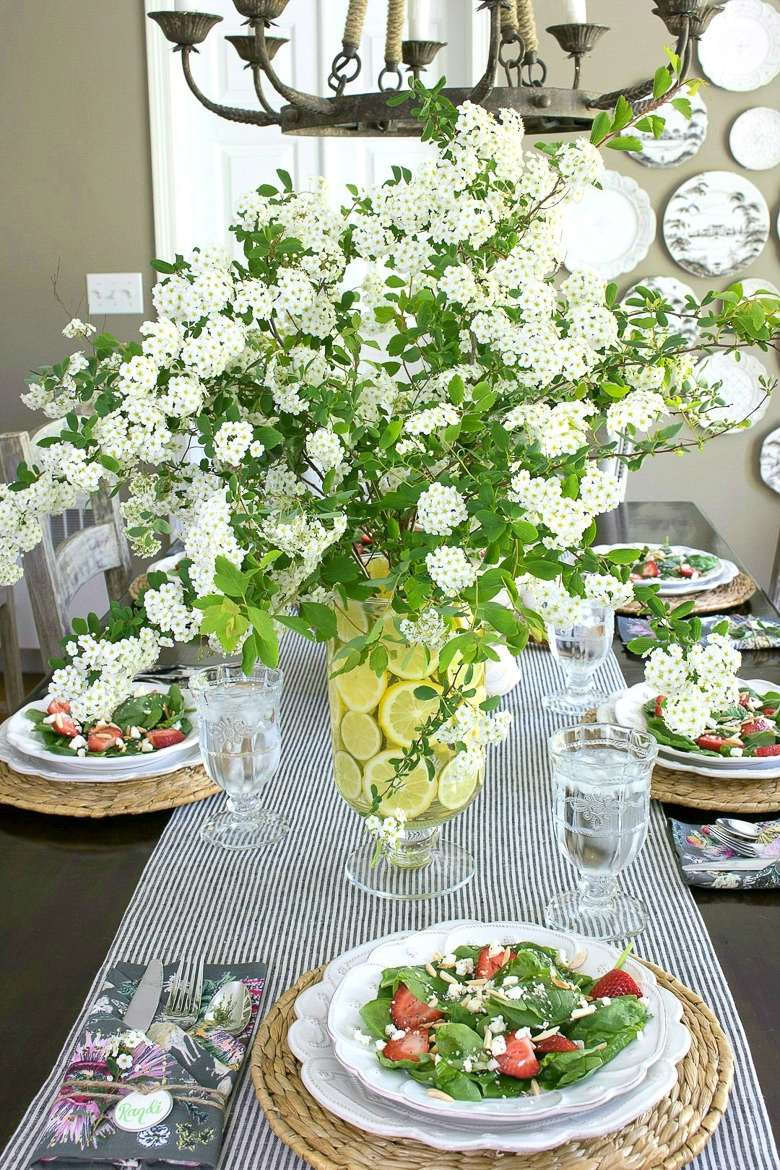 Here is a list of all of the hostesses…
Randi Garrett Design – Appetizer
Kris – Driven By Decor – Salad
Kelley Nan – Main Course
Jenni – Dear Lillie – Dessert
Sarah – Our Vintage Farmhouse – After Dinner Drinks
Sources:
***
Dishes by Skyros Designs: Cantaria Salad Plates, Medium Rectangular Baker, Rectangular Tray, Large Cake/Fruit Stand
Shop this post:
***

xo
Randi
*Don't miss a post!!! Sign up for our newsletter under subscribe.*
I teamed up with Skyros Designs for this post. All ideas, and thoughts were my own.
Thanks to these talented bloggers for their delicious recipes
Raspberry Peach Lemonade – Damn Delicious
Pear, Walnut & Ricotta Crostini – Martha Stewart
 Stuffed Figs with Goat Cheese – Tori Avey