Organizing my spice cabinet just might be my favorite organization project ever! One of my favorite things in life is to take something ordinary and make it extraordinary! My spice cabinet used to be ordinary. There were tons of different bottles in various sizes and shapes. You could find duplicates and expired spices that were decades, yes decades old!
To fix the cabinet, I searched for the perfect bottles, labels and turn tables to organize my spices, extracts and other baking ingredients. With a few simple organization ideas, my spice cabinet is now extraordinary! I smile every time I open the cabinet. Sometimes, I open the doors just to admire the way it looks now.
Today, I am giving you the full scoop! I'm sharing all of my spice cabinet organization ideas with you, so you too can turn your ordinary spice cabinet into an extraordinarily organized spice cabinet that makes you smile too!
Spice Cabinet Organization Ideas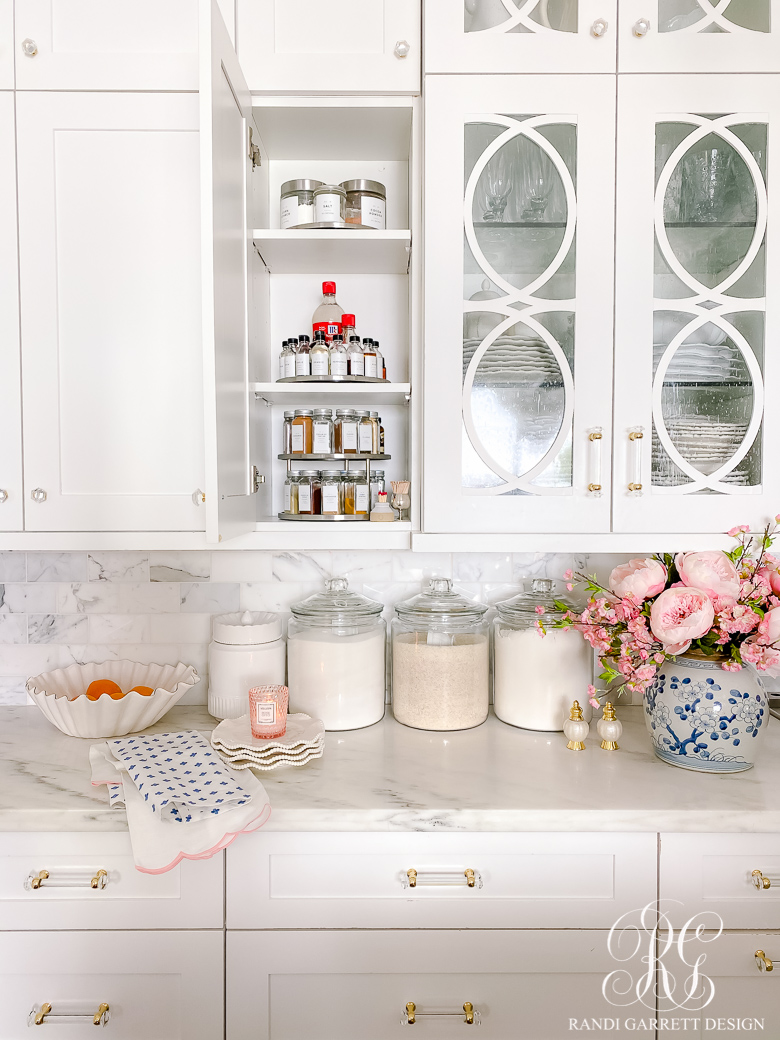 Look at all the befores and then the afters! It looks so much more cohesive and organized! Can you just see me smiling through your screen?!!!
A few tips…
Toss expired spices, and spices you never use.
Wipe down your space.
Count how many containers you will need. Order jars and labels that fit your space and your needs. I used these glass spice containers with shaker lids and these fabulous labels. My labels are 2.25t x 1.25w. I got the pack of 60 labels.
Fill new containers with spices using a small funnel (my bottles came with a funnel). Wipe out the funnel with a paper towel after each spice.
Write expiration dates on the bottom of your new containers with a dry erase marker.
Maximize the use of space by using two tier lazy susan's.
Make all of your organization containers, shelves and turntables the same finish for a cohesive look. I chose silver.
Before and After…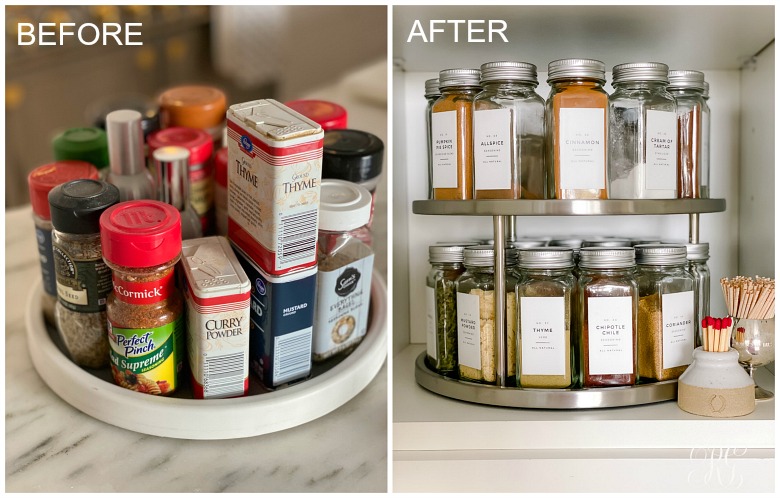 Spice Bottles | Spice Labels (mine are 2.25t x 1.25w) | Two Tier Lazy Susan | Match Holder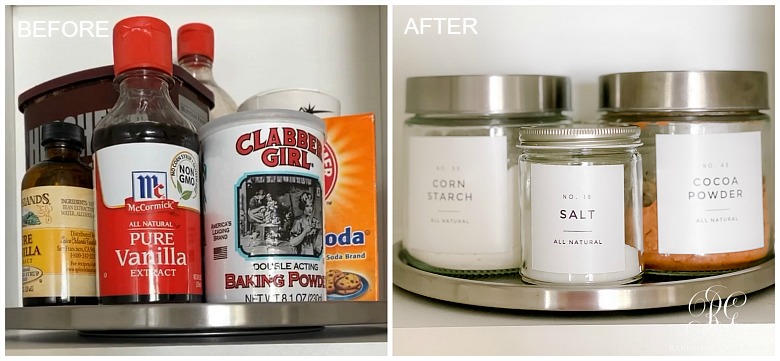 Large Silver Lidded Jars (I used 25 oz size) | Medium Silver Lidded Jars (mine are 9 oz) | Labels (mine are 2.8) | Silver Lazy Susan
Pour your extracts into 2 oz glass bottles with coordinating labels. Store larger bottles in the middle of your lazy susan.
2 oz Glass Bottles | Labels (customized to your needs) | Silver Lazy Susan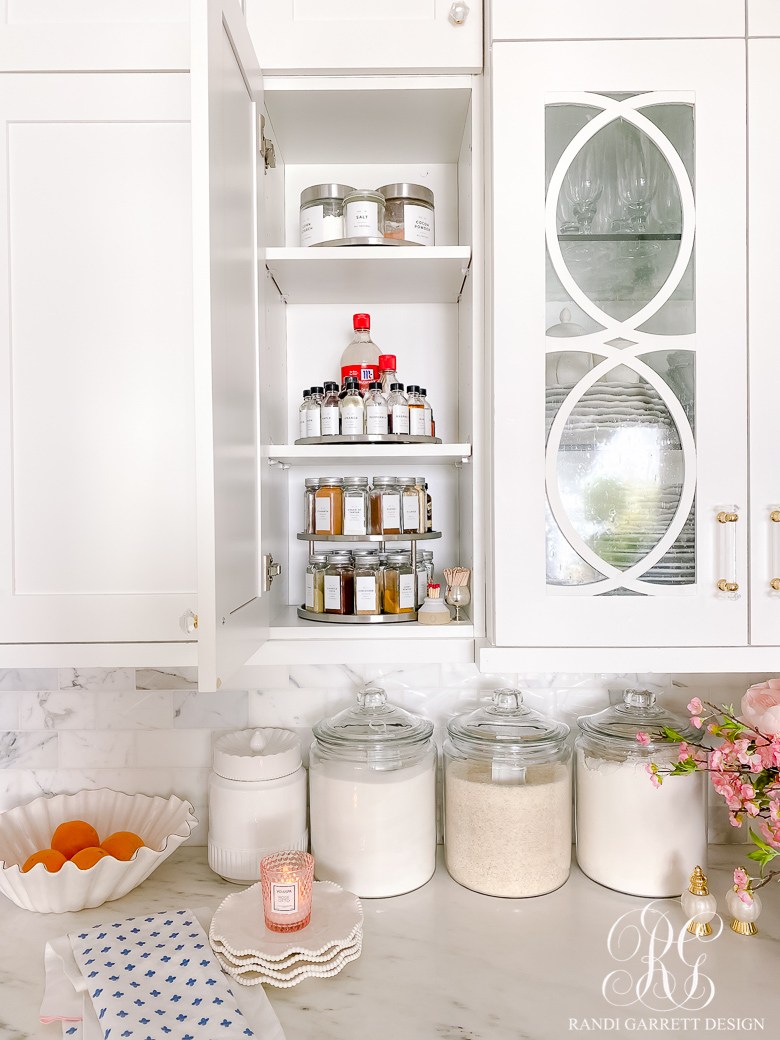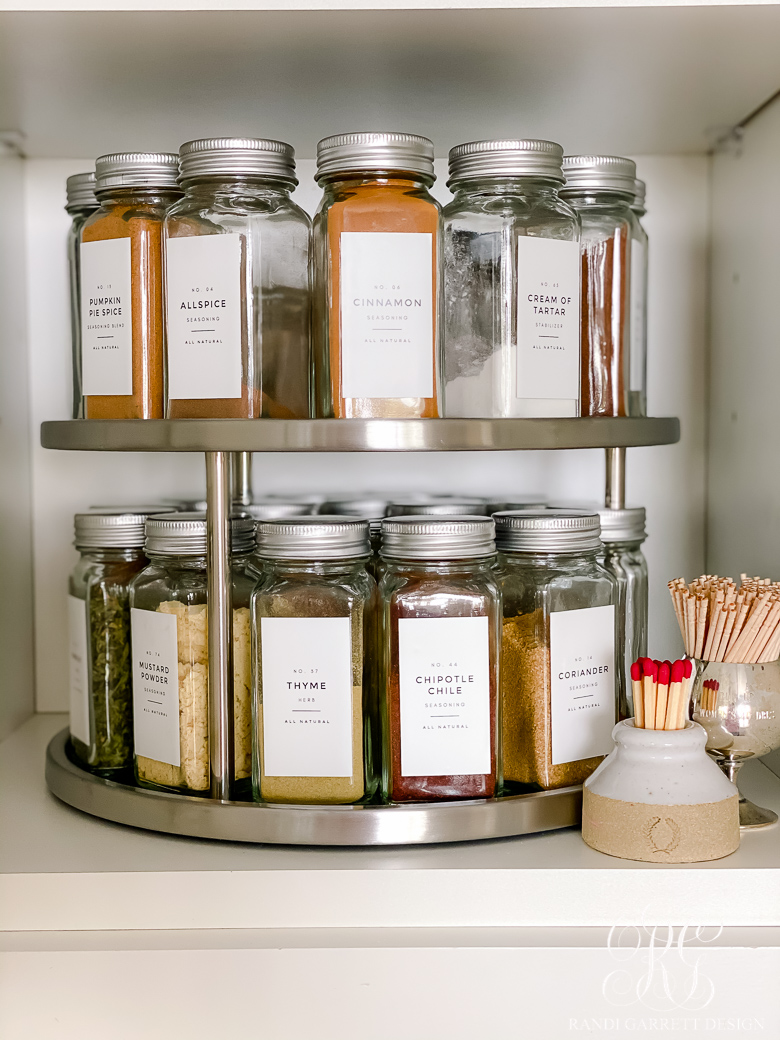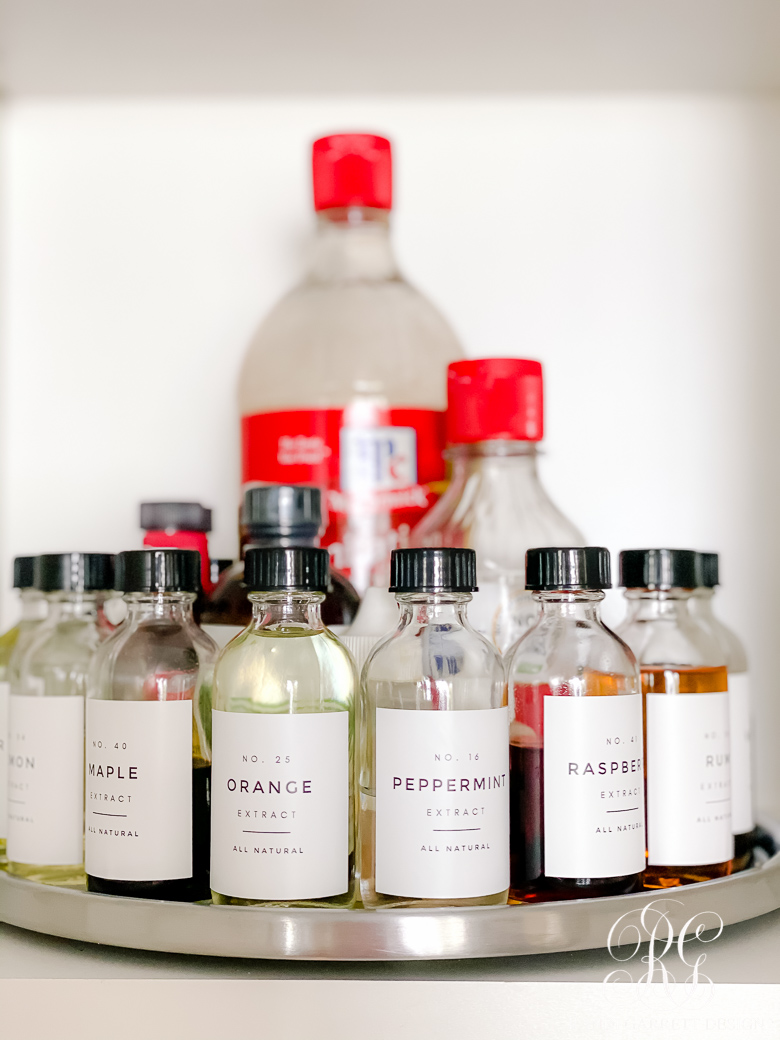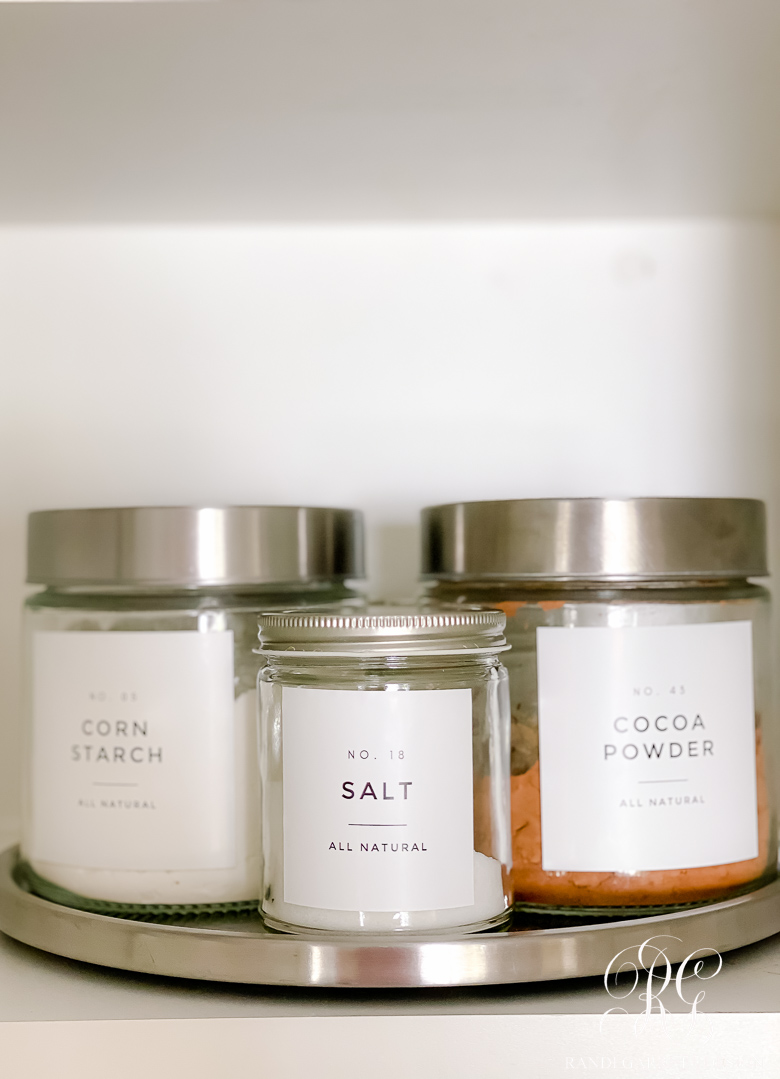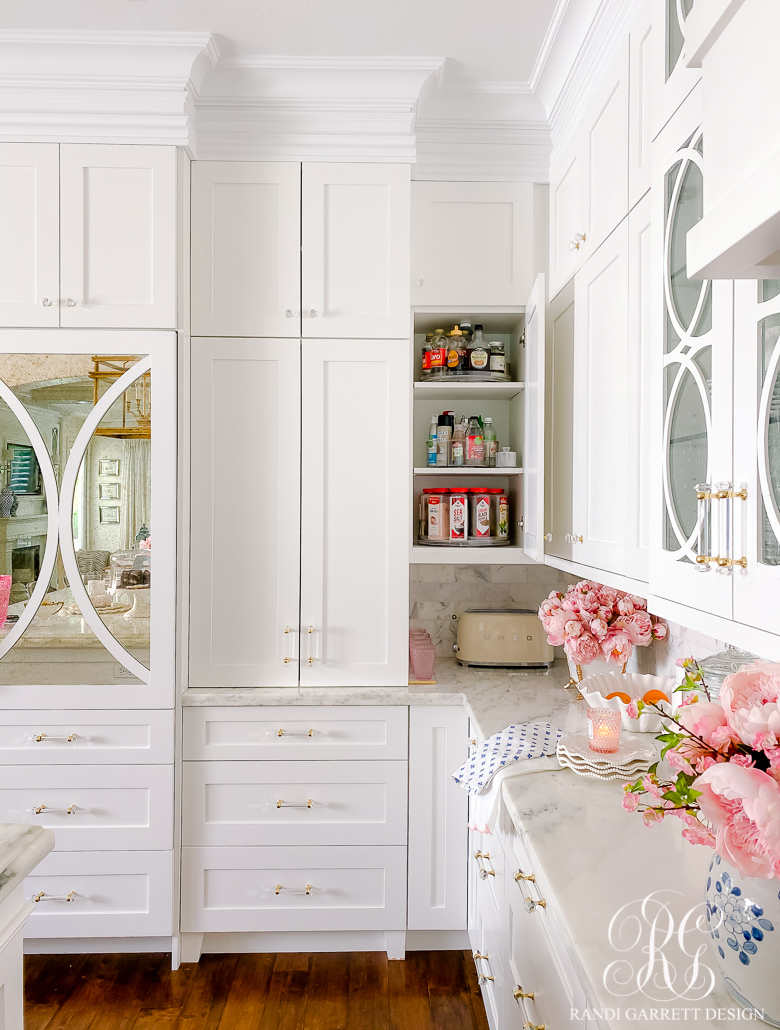 In my other baking cabinet, I used a larger lazy susan's to corral my bulk spices and various ingredients. Before, I had to move all of the spices to get to the ones in the back. Now, I can spin the turntable and grab exactly what I need without having to move anything!
For miscellaneous baking items, I used this lazy susan with a high side. Glass bottles won't tip and accidentally break. Look how neat and clean the cupboard looks now!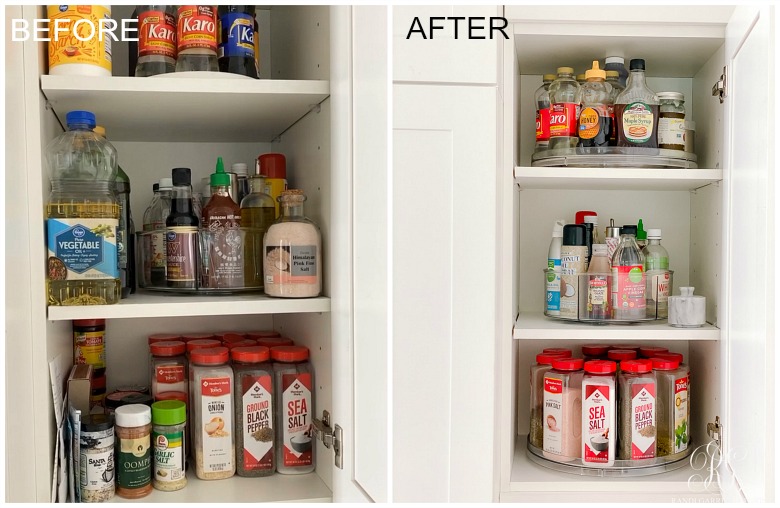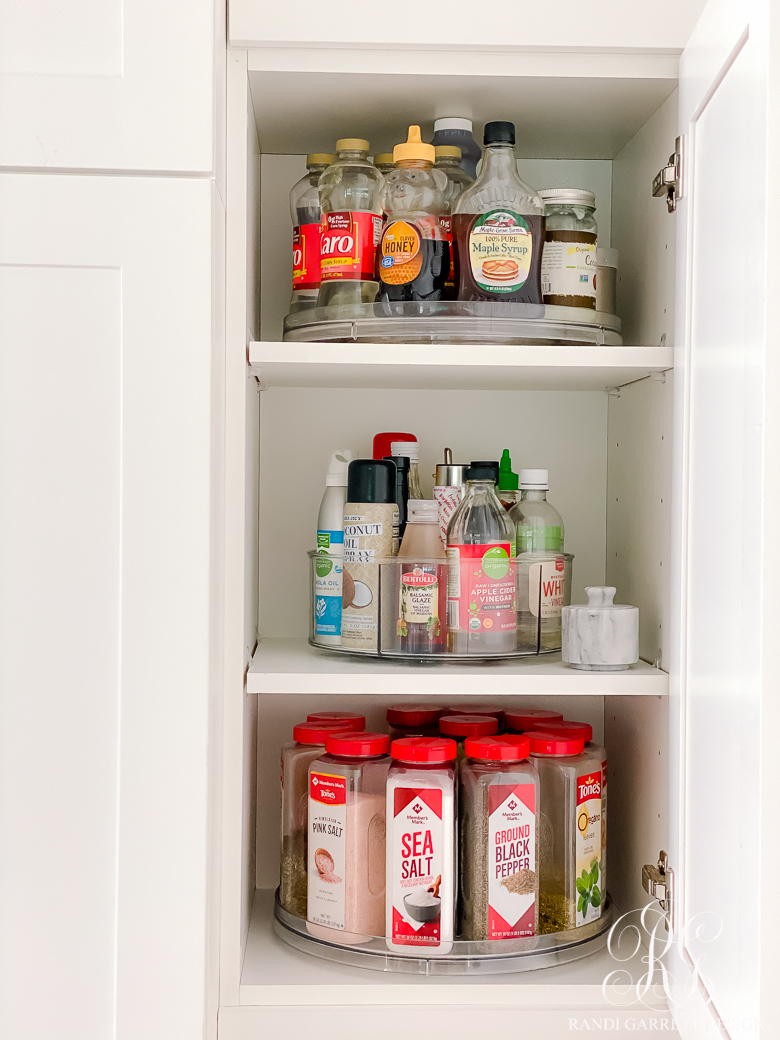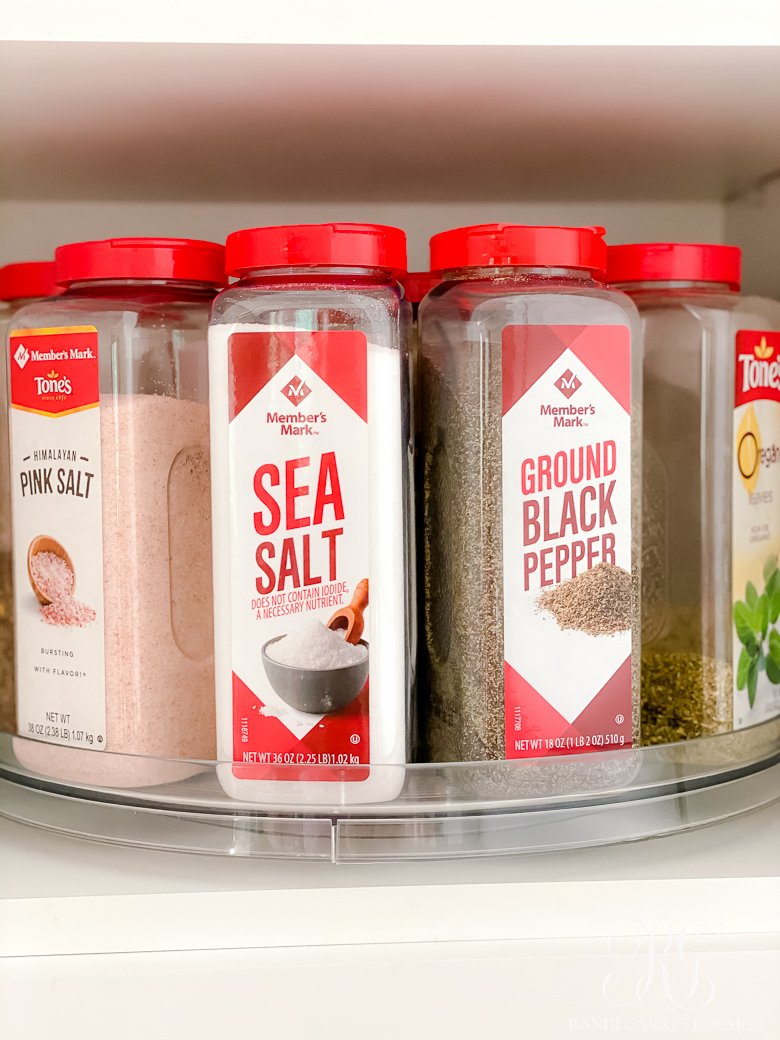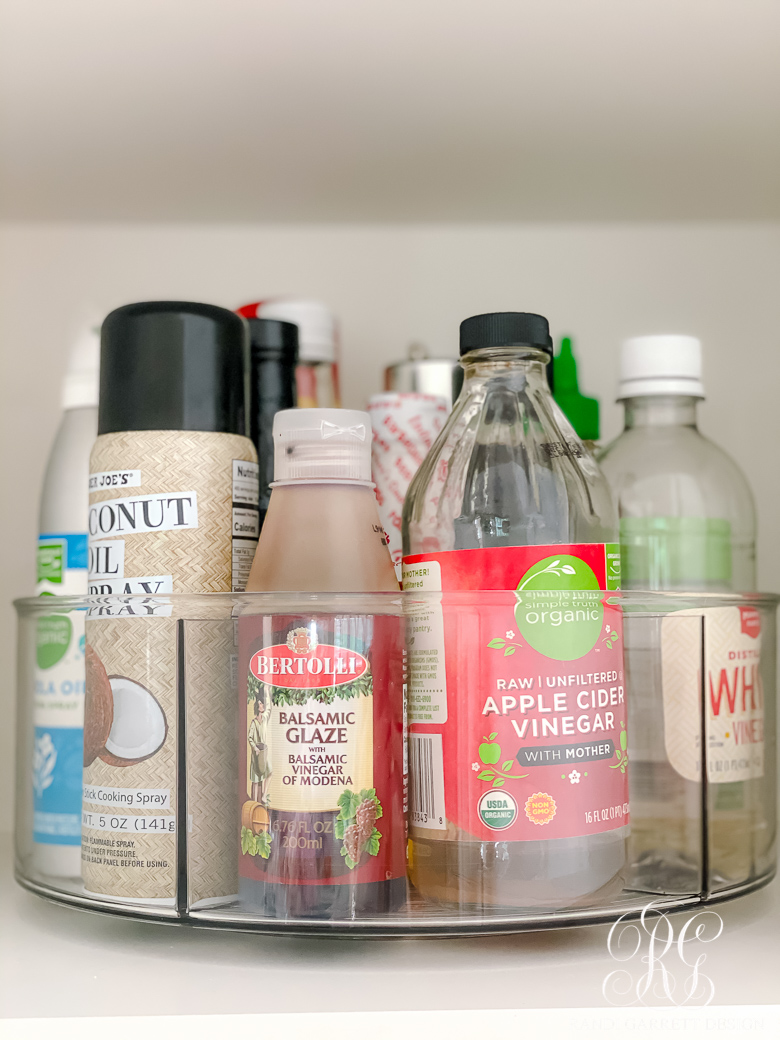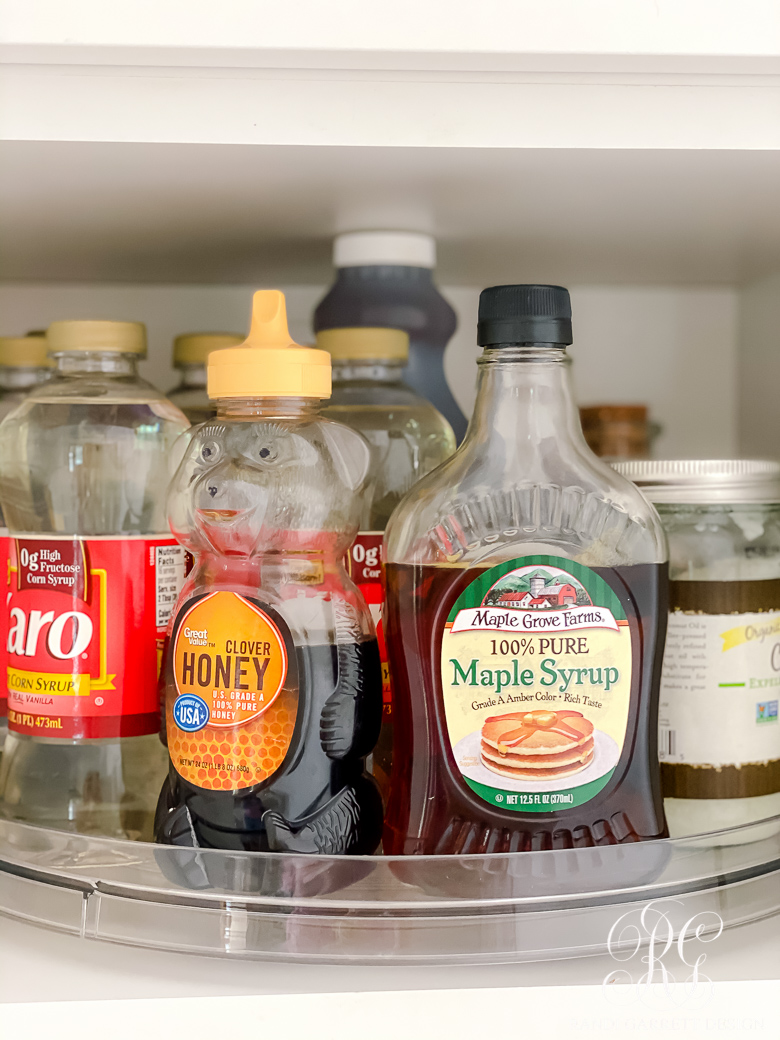 I hope these tips help get you excited to take your spice cabinet from ordinary to extraordinary! You will love the way it looks and feels when you are done! I'll be back later this week with more organizing tips and ideas!
You may also enjoy my post on how I organize my kitchen drawers. Click on the photo below to see more!