Can you believe that it has been five years since Ellie and I designed her big girl bedroom?! Five years ago she finally got her own bedroom without any little brothers sharing it with her. Together we designed a room where she could escape our boy filled house and have her own little sanctuary! Well those five years have flown by and Ellie starts high school this week! Insert tear emoji! We both were itching to change things up for her and give her fresh room to go along with her new adventure. Today, Ellie and I are so excited to share the teen girly bedroom design plan we came up with for her bedroom makeover! We are working hard at getting the pieces installed and the room styled. The full reveal will be coming sometime next week!
This post contains affiliate links. Read my full disclosure policy here.
Teen Girly Bedroom Design Plan
Here's a peek and the design boards we created for her teen girly bedroom. When you are designing a room, create a design board to help you envision the room. I like to use photoshop to create mine. You can also just screen shot pieces y0u like and save them to your computer's desktop to see them all together too!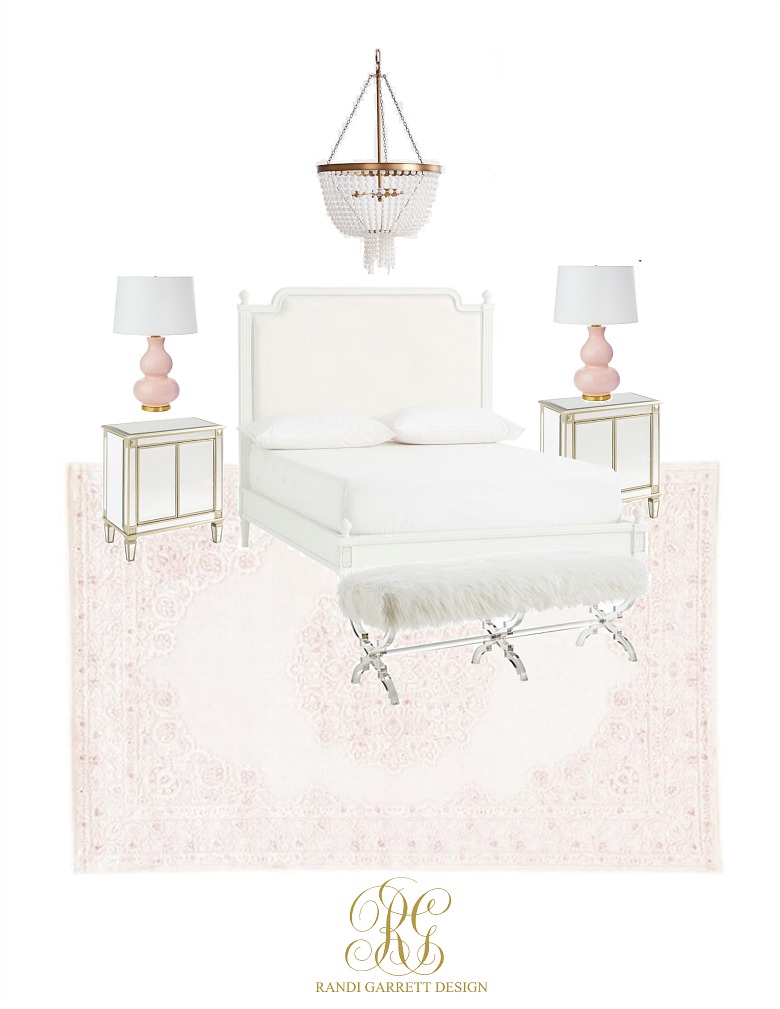 Queen Bed | Mirrored Nightstands | Pink Lamps | Pink Rug | Fur Bench | Beaded Chandelier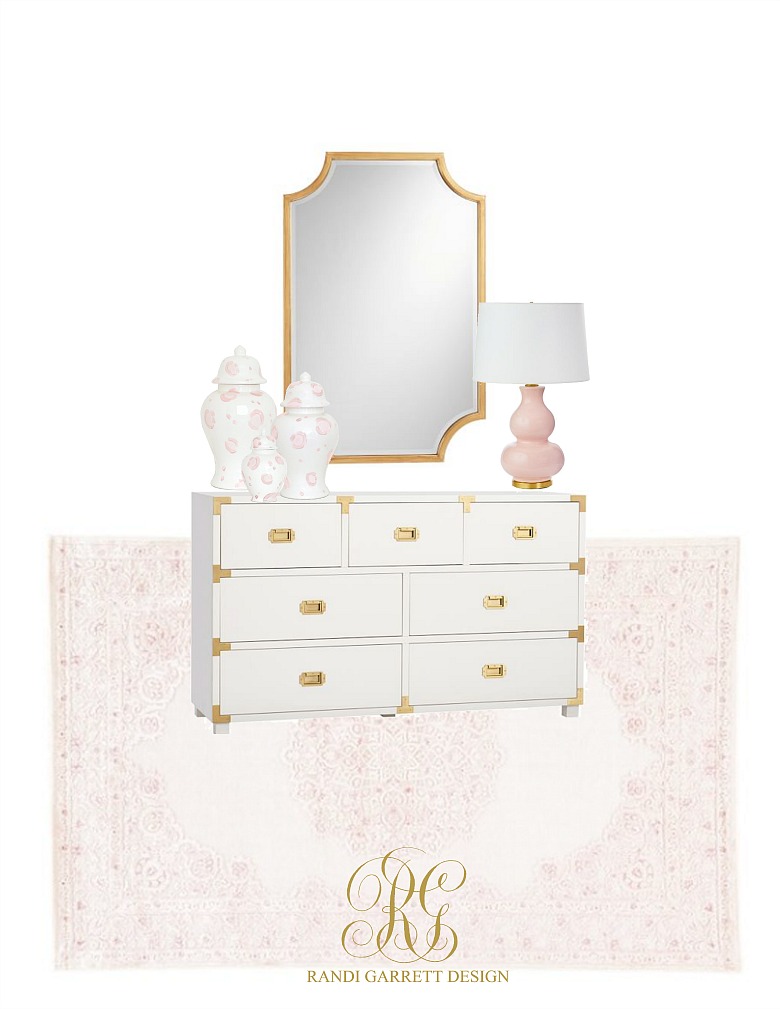 White and Gold Dresser | Gold Mirror | Pink Lamp | Pink Rug | Ginger Jars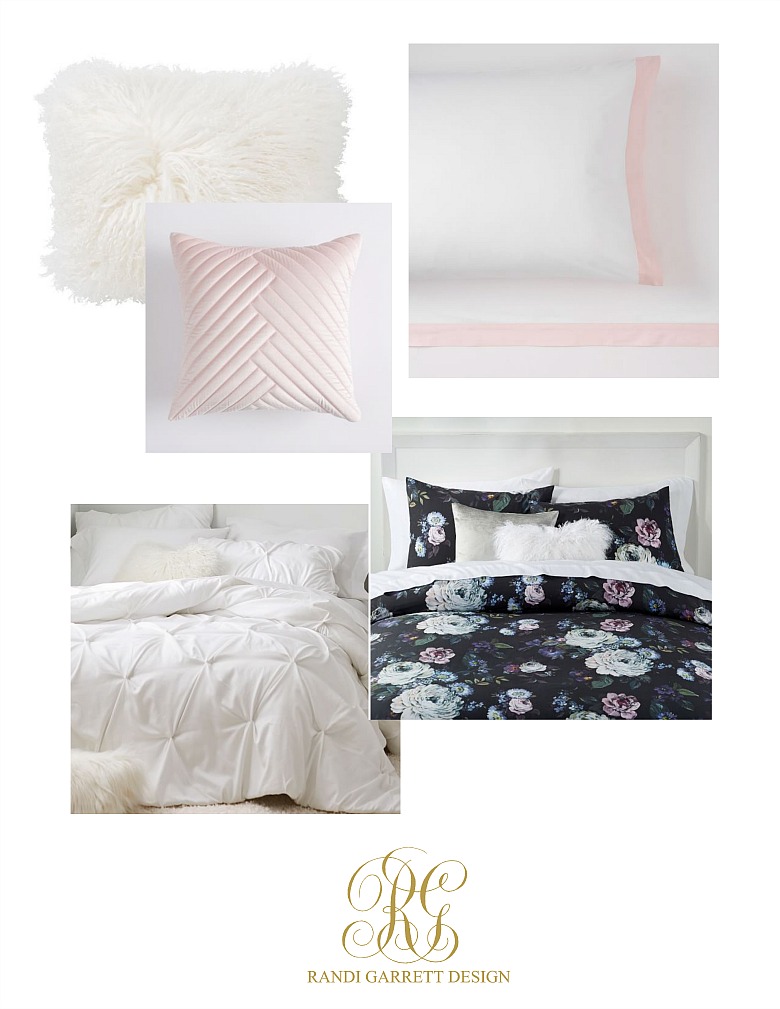 Fur Pillow | Pink Velvet Pillow | Pink Sheets | White Pintuck Bedspread | Floral Duvet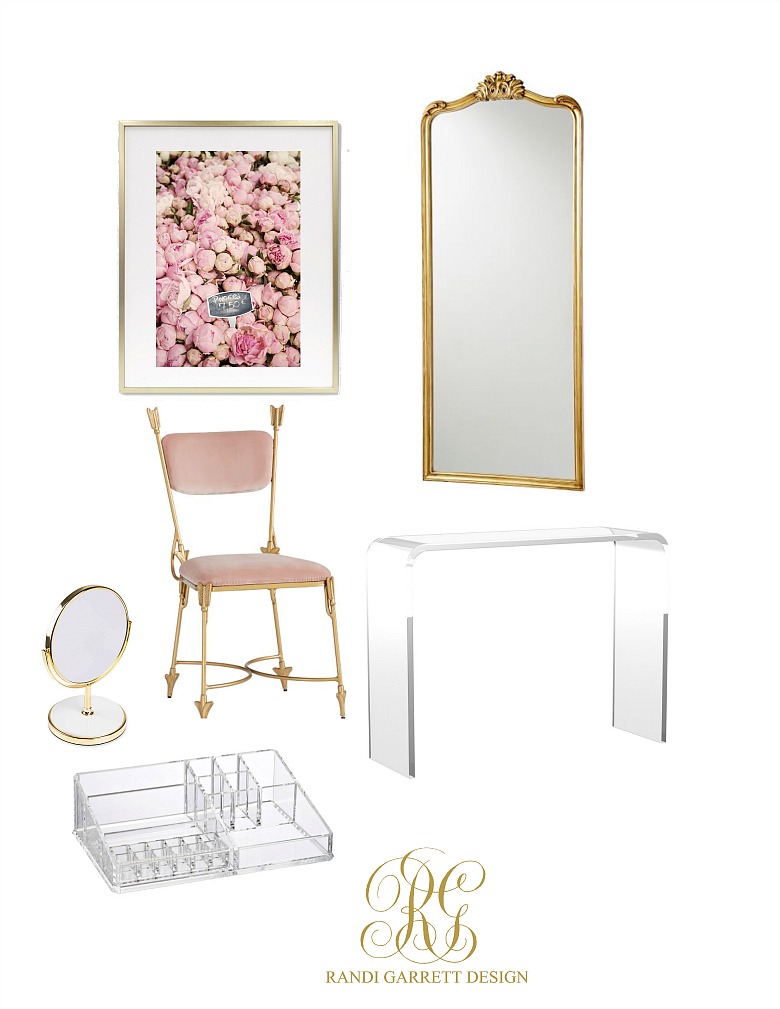 Pink Arrow Chair | Lucite Desk | Gold Mirror | Gold Frame | Peony Print | Makeup Organizer  | Gold Makeup Mirror

Sign up for our newsletter so you don't miss the reveal!