Every year I look forward to the second week of July! It's the week that marks the beginning to one of my favorite  sales of the year! It's a sale you don't want to miss –Nordstrom Anniversary Sale!!! This sale is unlike any other sale. The products marked down are new pieces, not unsold merchandise the store is trying to clear out.
I love creating this girlfriend's guide to the sale to help you shop this monster sale!
Here are a few things I have learned over the years and details on what I bought!
The sale runs for a couple of weeks and offers a ton of deals in every department. It's my favorite time to stock up on fall fashion, back to school clothes, items for my home and even Christmas gifts.
This post contains affiliate links. Click here to read my full disclosure policy.
Girlfriend's Guide to the Nordstrom Anniversary Sale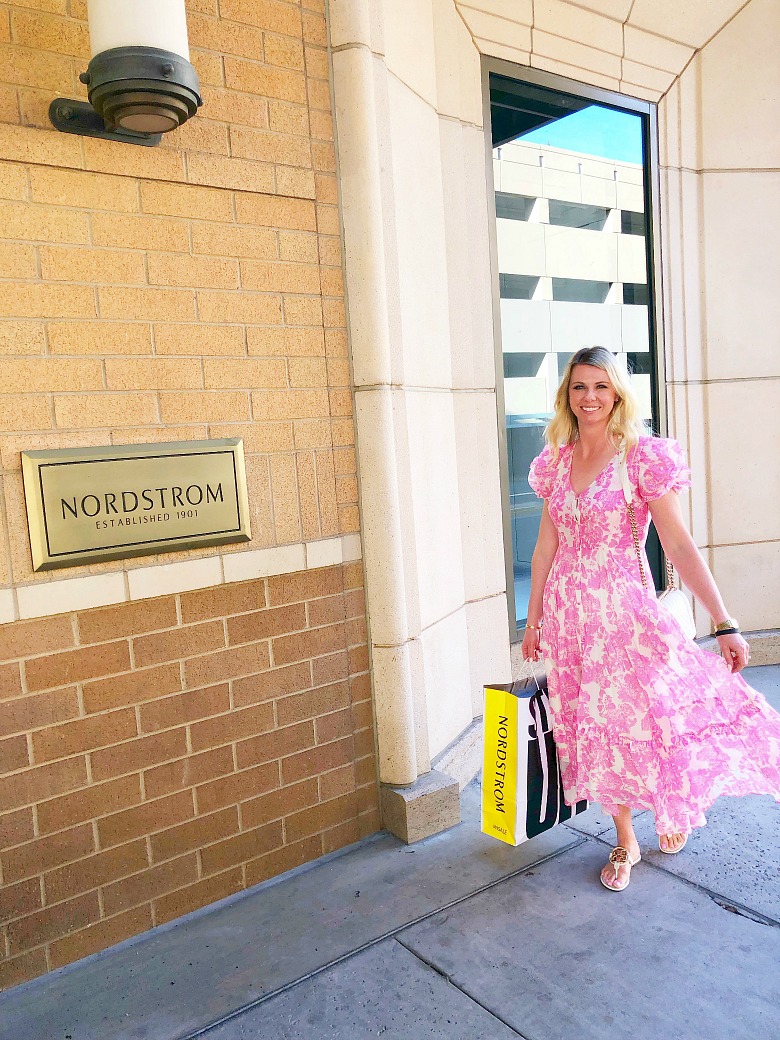 Some Tips
1. Shop early!
If you do not have early access (by having a Nordstrom Card), you will not be able to add shop any of the items I have listed until July 19th. If you follow me in the
Like to Know it App,
you can add pieces you like to your wish list and then purchase them when you can shop.
2. Be Organized!
There are SO many items on sale it can be overwhelming! I like to browse their online catalogue and make a list of the items I want. I like to save a list in my notes on my phone so I can refer to it when I shop online or in store.
3. Shop online.
If you don't have a Nordstrom close to your home, don't fret! Shopping online is actually my favorite way to shop their sale. There are no crowds, no kids to keep happy and their free shipping make it a breeze to purchase and return. Also, there are many more options online than in store.
4. Use your Double Point Day when you shop!
Using your double point day allows you to rack up your points saving you even more. I like to purchase pieces that I know never go on sale during the Nordstrom Sale and use my double point day. I'll be sharing some of my favorite pieces to purchase that aren't on sale later this week.
Simply click the "double point day" box at check out to use one of your double days.
My Purchases
I shopped the sale a few days ago in the store and found a bunch of goodies, then shopped again online and found even more! Today, I am dishing the details on my purchases. I'll be back later next week to share a more in depth look at specific categories, including home decor.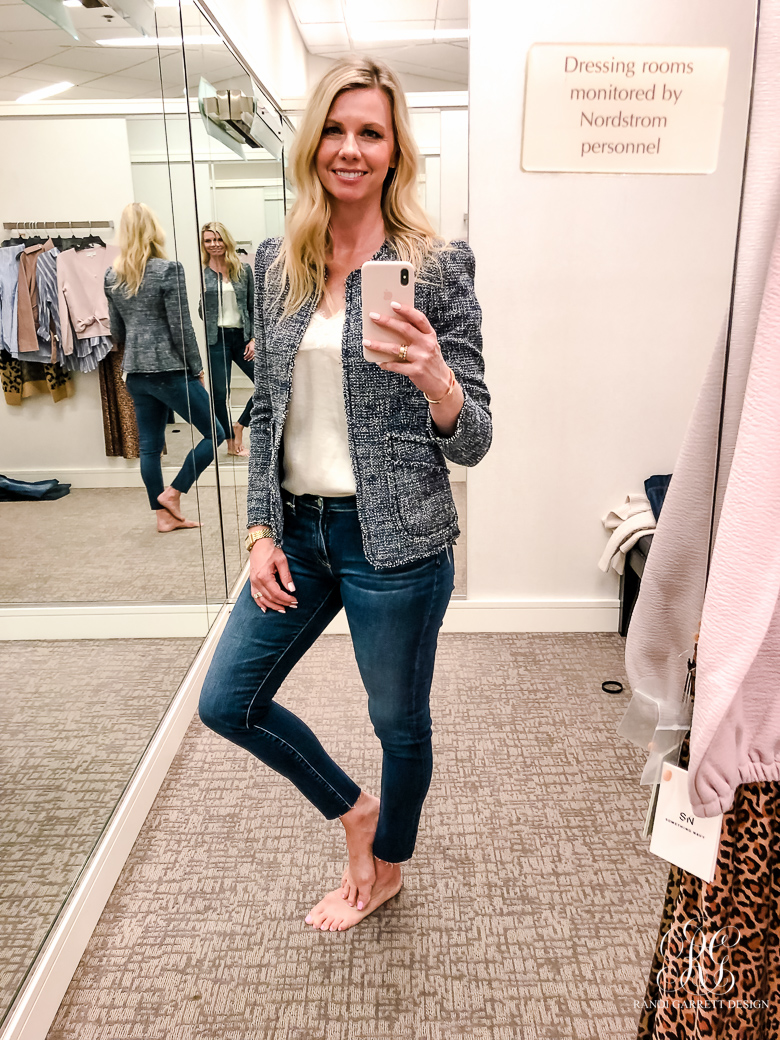 This blazer is fabulous! It looks like Chanel and is such a versatile piece to add to your closet. Here I paired it with a cream lace tank. This cami may be my favorite piece from the sale! I got a cream, black and leopard one! They will sell out fast! The jeans are some of my favorite too! They run true to size.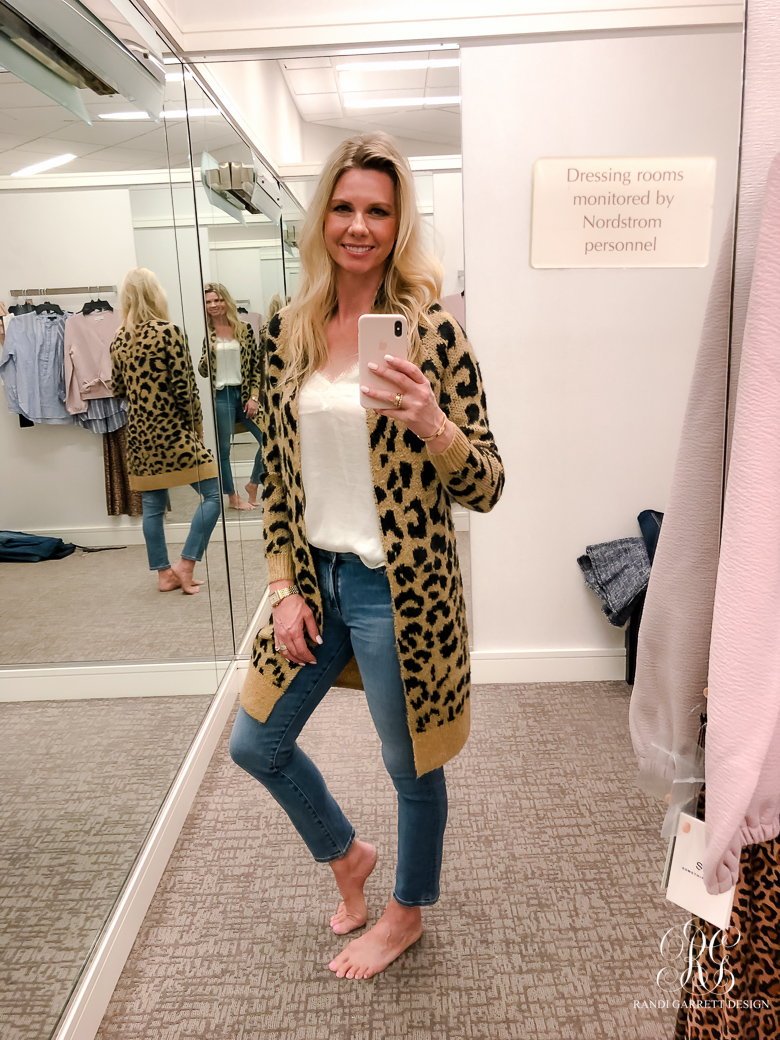 Leopard is definitely present at this year's sale and I'm not one bit sad about it! This leopard cardigan is so so so soft! It feels like you are wearing a blanket. Size down for a more fitted look. Pair it with the black or cream lace cami and a cute pair of booties. These black booties  were my favorite from the sale.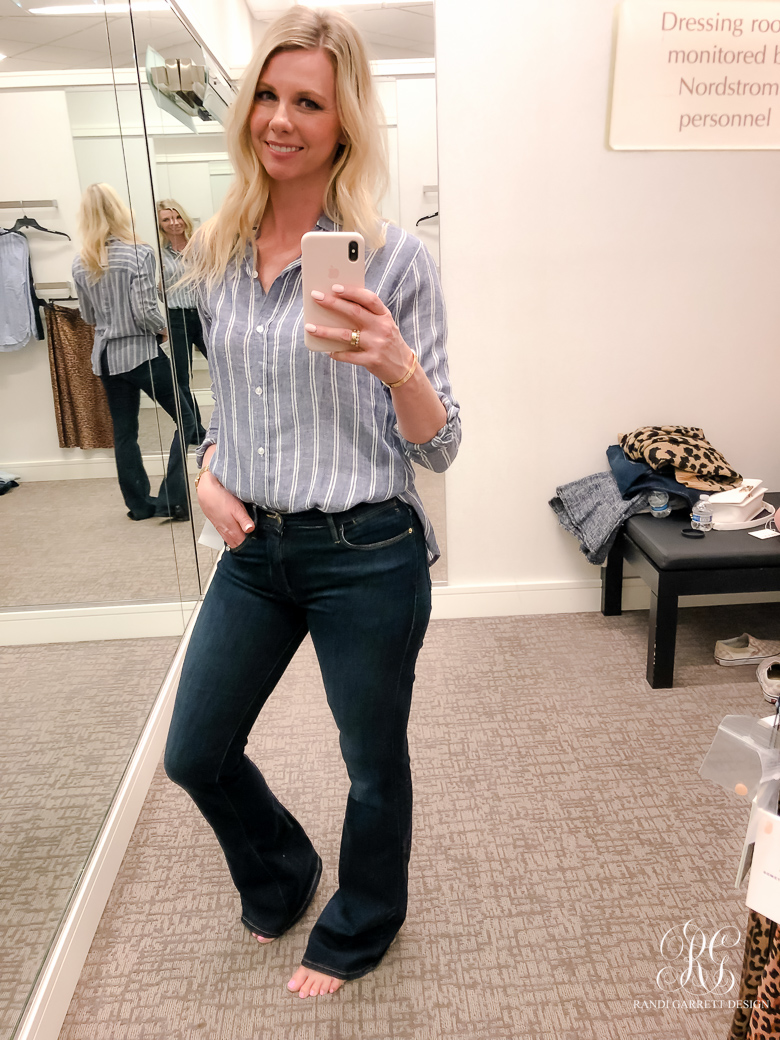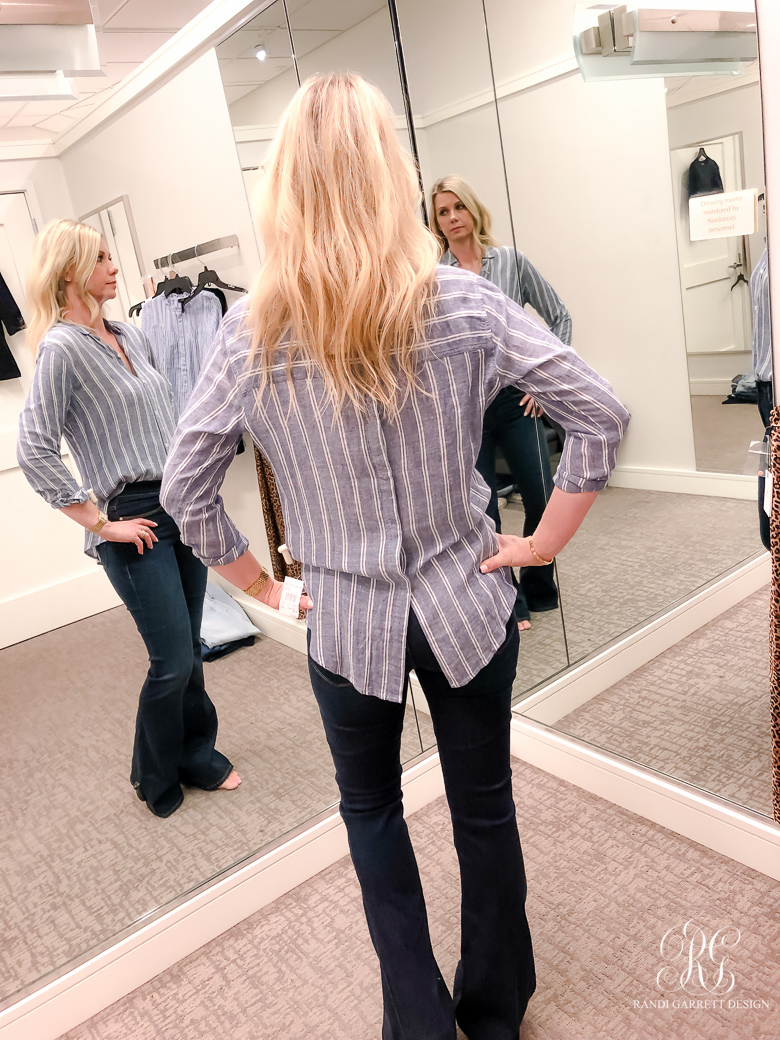 Flare jeans are making a come back! I loved how comfortable these
flare legged jeans
were especially paired with the
soft button down
. I love the back with the buttons!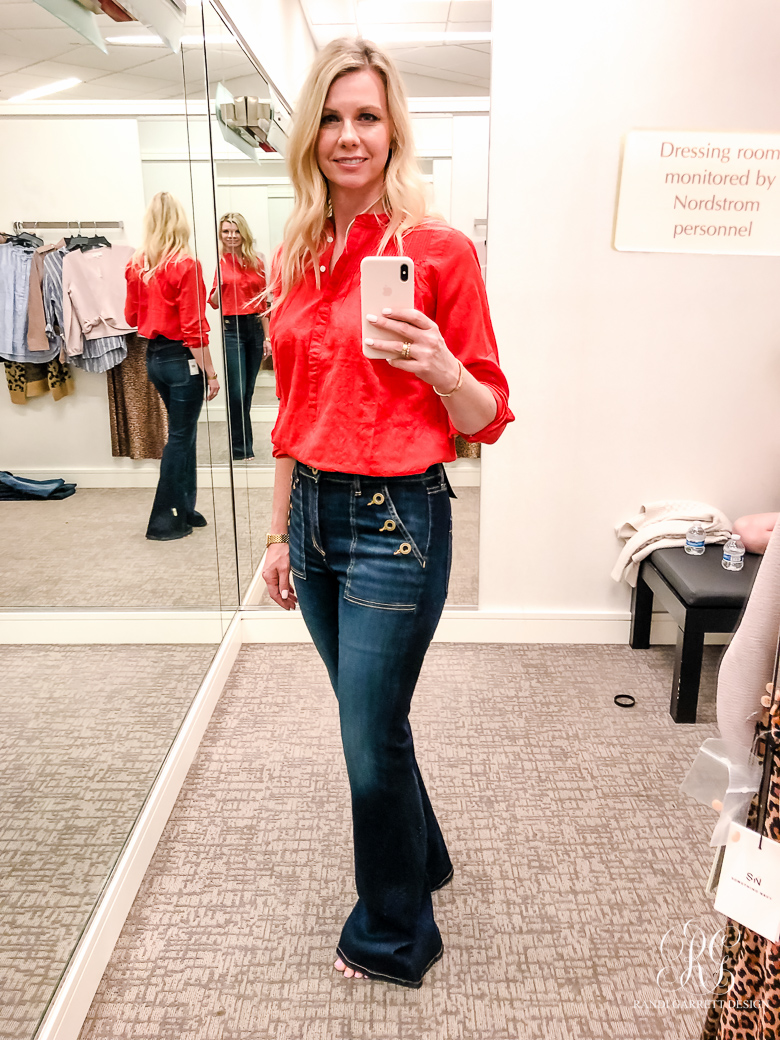 These flare jeans were my favorite! I love the button detail! I didn't have shoes on so ignore the length! Haha! The red top is a great top too! I think this outfit would look amazing with these leopard booties!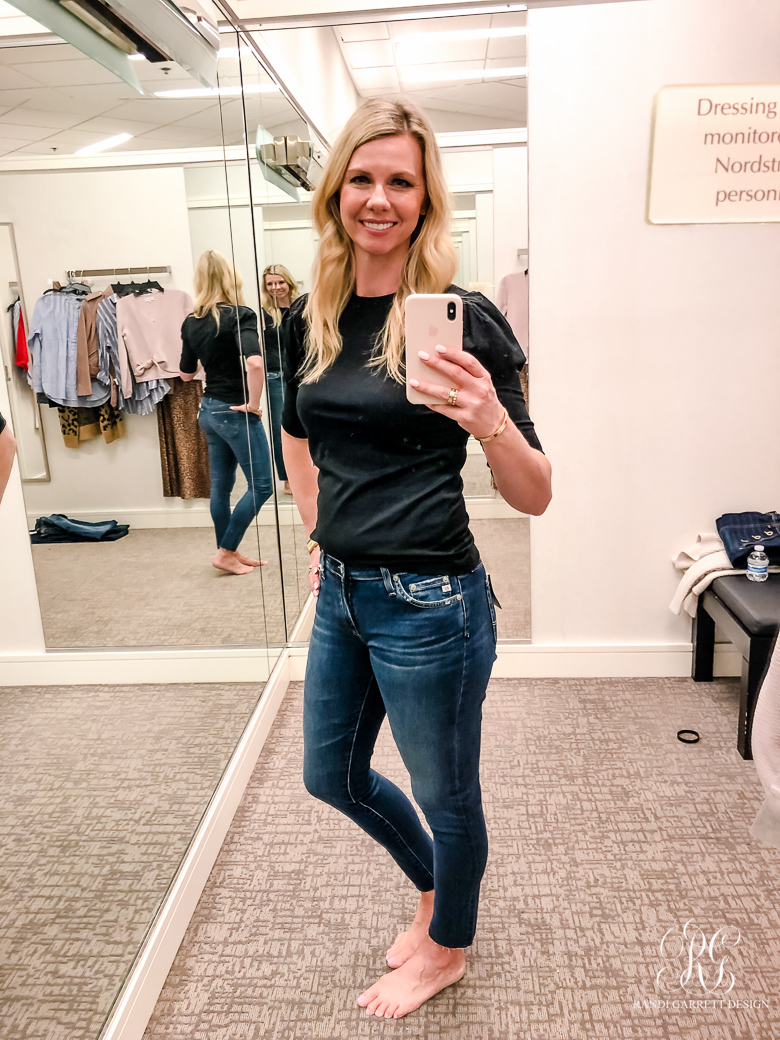 I love when I find a tee shirt that looks dressed up! This
black tee
is a great fit and comes in several colors! I got the black and white.  These are the
AG jeans
again! I love love love mine! Top this outfit off with these
calf hair mules
.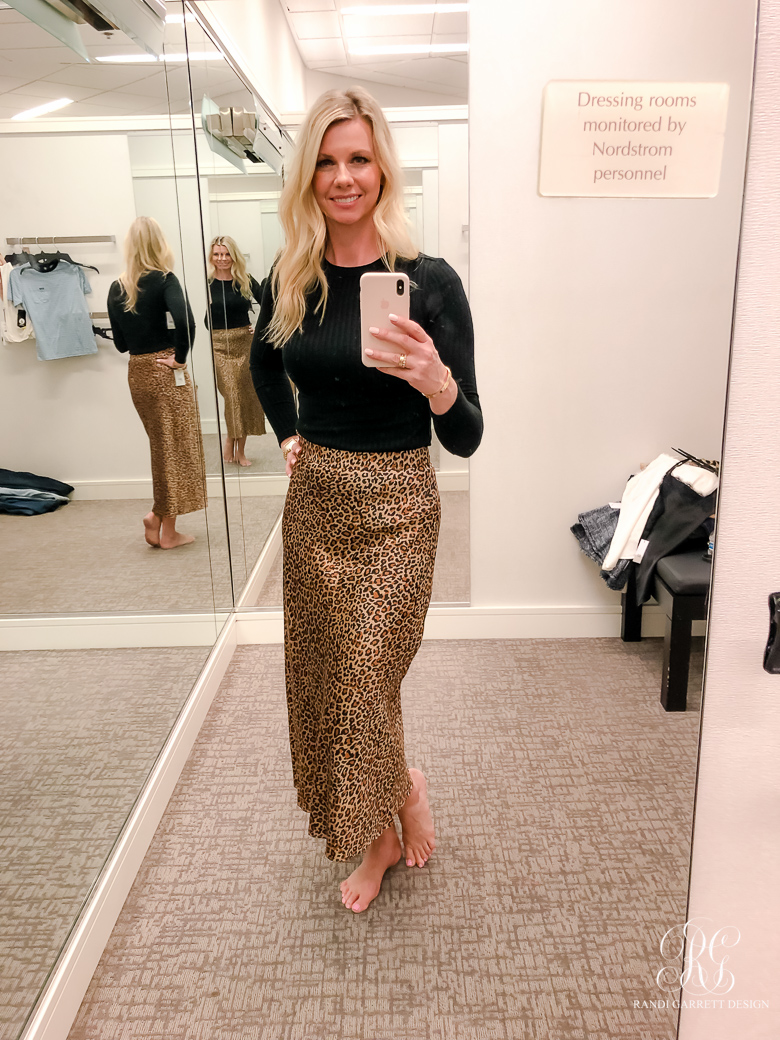 Here's a fun look for going out! This leopard skirt is soft and comfy. Size up. I love this ribbed top is like wearing a hug! I'm going to wear this with these pink ankle strap heels for a fun pop!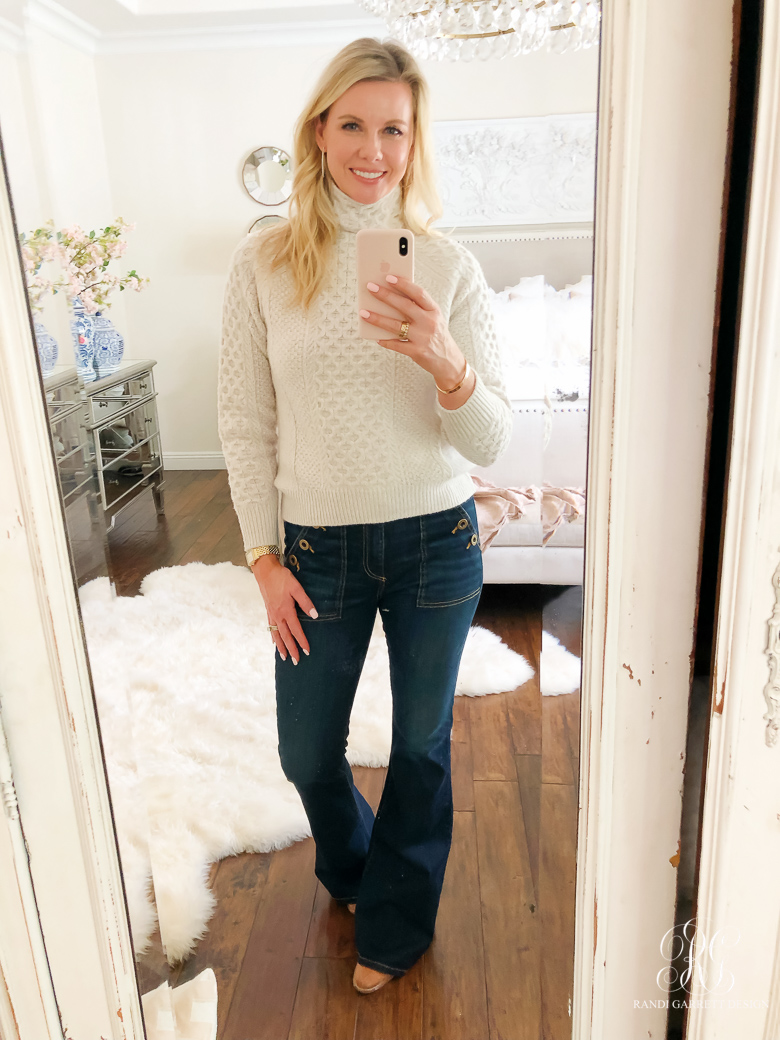 This cream sweater was one of my favorite pieces of the sale. It feels like butter and isn't itchy at all! I got the last one in my size at the store and I had ladies asking me for it if I changed my mind!
Paired with my favorite flare jeans and booties, leaves me wishing for cooler temps!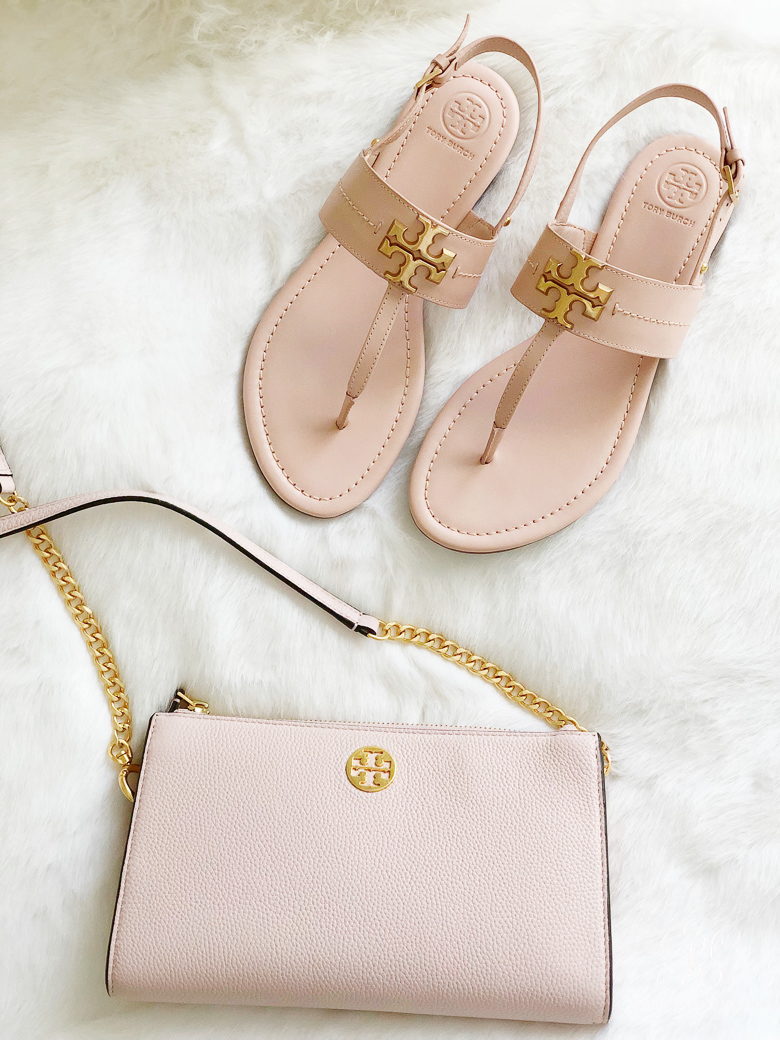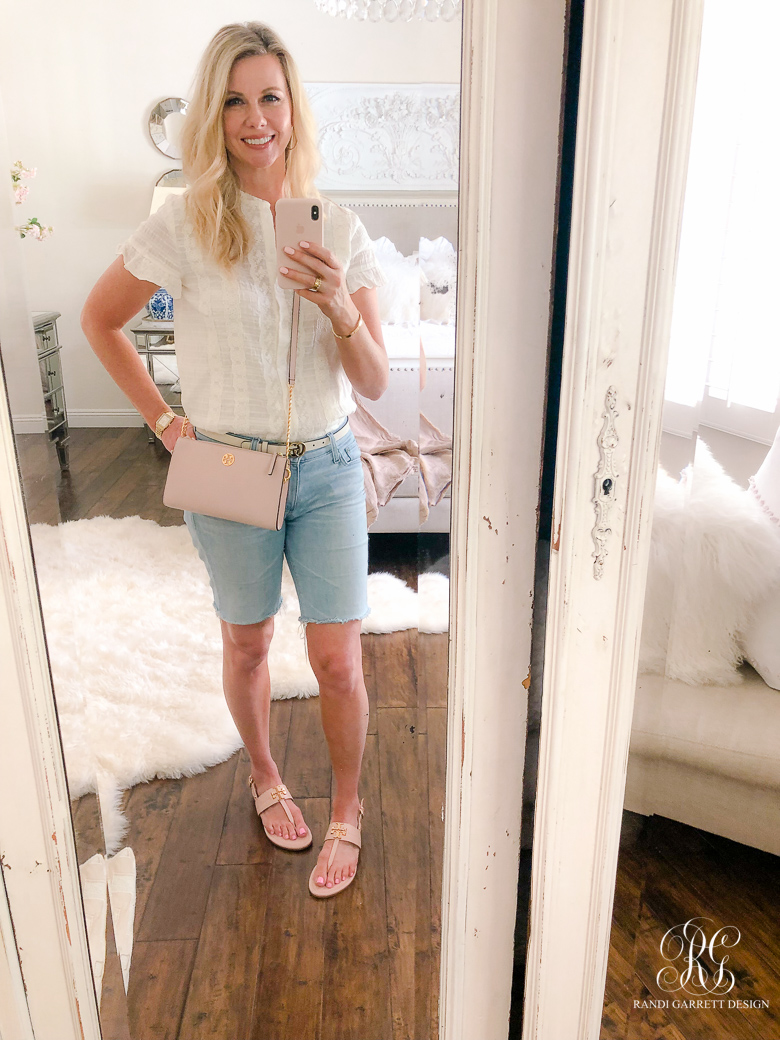 This pink crossbody bag and pink and gold sandals were love at first sight! They will be staples in my closet for the rest of summer into early fall!



This year, I found way more things I loved online than in my local store! Here are a few things I ordered.

Here are the pieces Ellie and I got or loved from the beauty section…

Some favorites for your home all on sale…

Here are my favorite pieces from our bedroom and family not on sale but I love to buy during the sale using my double point day. These pieces never go on sale so I will use my double point day to earn money back instead!

Happy shopping!