Recipes are more than just ingredients and a dish. A good, well loved recipe is truly a gift from the heart. Think about your favorite recipes and why you love them. My favorite have come from the people I love the most. There are memories attached to those special dishes. Recipes passed down from family members who have made them with love year after year are some of my greatest treasures!
It seems that the most special recipes revolve around the holidays. The time we seem to be more focused on making memories and spoiling those we love.
Today, I have a special treat for you! You have heard me talk about my mom all the many things she has taught me. Well, I have been blessed with an equally fabulous mother in law who has taught me so many things. One of which is how to make the best homemade apple crisp ever! She has made this yummy recipe ever since she and my father in law were in graduate school over 30 years ago. When I came to her home to meet her for the first time, this apple crisp was waiting for me on her cozy kitchen countertop. This was just one of the ways she made me instantly feel apart of their family.
Not only is this crisp sentimental, it seriously is the best homemade apple crisp recipe ever!
With her permission I am sharing it with you today so you can make it for someone special in your life. I hope that you make it over and over and that you create special memories attached to it as well.
(This post contains affiliate links. Read my disclosure here).
The BEST Homemade Apple Crisp EVER


The BEST Homemade Apple Crisp Recipe EVER

Ingredients

Filling :
6 - 8 Large Apples - I like to use 3 Honey Crisp and 3 Granny Smith
2 T Lemon Juice
1/4 cup Water
1/2 tsp Cinnamon
1/2 cup Sugar
Crust:
3/4 cup Flour
1/2 cup Sugar
1 Stick Unsalted Butter
1/4 tsp salt

Instructions

Preheat oven to 375 degrees.
For the Filling:
Peel and slice your apples.
Place in an 8x8 pan or pie pan.
Pour lemon juice and water over the top of the apples.
Mix cinnamon and sugar together in a small bowl.
Sprinkle over the apples.
For the Crust:
Cut together with a knife or pastry mixer.
Then mix with hands until blended.
Take a small amount and smash it into the palm of your hand.
Press over the top of the apples.
Repeat until the top is covered.
***If you like crust, consider making 1 1/2 times the crust recipe.
Bake uncovered at 375 for 45 minutes.
Fluted Pie Pan | White Dessert Plates | Gold Flatware | Scalloped Cake Stand | Ruffle Napkins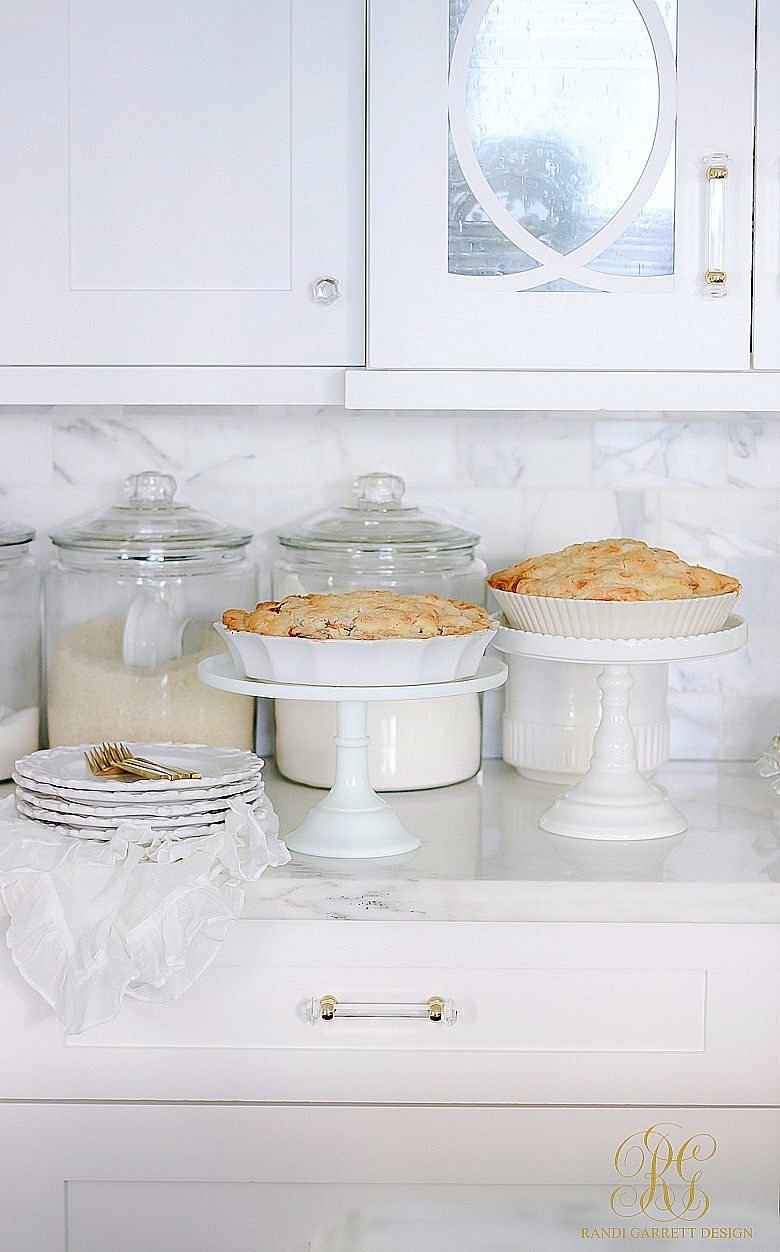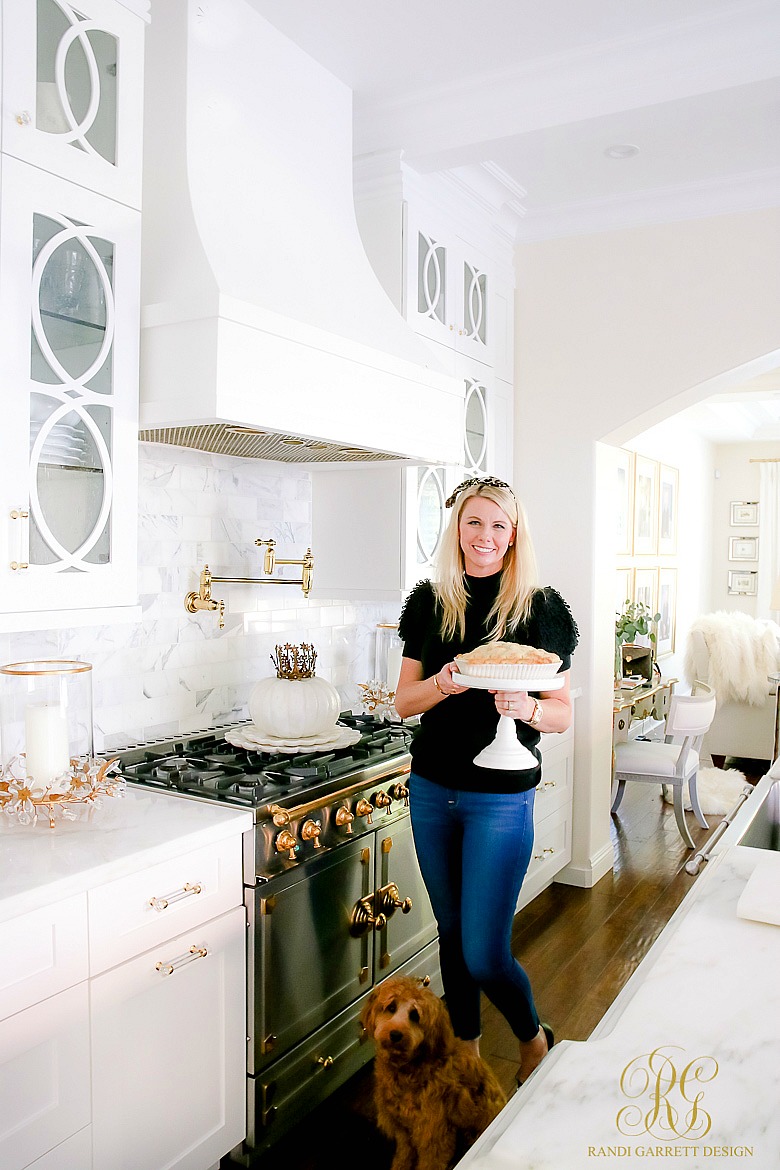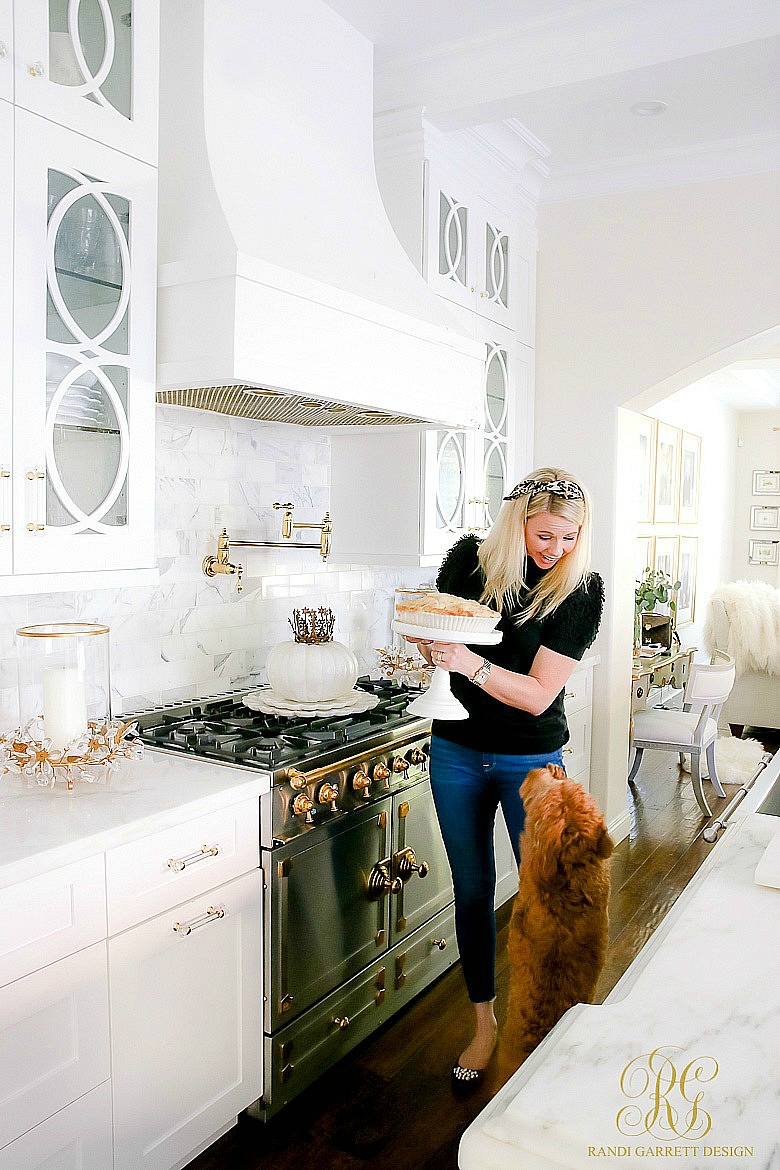 Black Poodle Sleeve Sweater (I LOVE this, got it in cream too!) | Skinny Jeans | Black Flats | Earrings | Leopard Scarf