Halloween is one of those holidays people either love or hate. We love it at our house! Maybe it's the sudden drop in temperature, or the sweet smell of homemade baked goods, or pumpkin candles filling the room with heavenly scents! It may be the anticipation of who's costume will blow everyone away, or the fun family traditions that make Halloween our favorite.
The real answer came to me this year when my children came home from school to find our home styled for Halloween. Their sweet little faces lite up with excitement! My littlest one exclaimed, "Mom decorated for Halloween!" It was that moment I realized why I love Halloween the most, it is the magical feeling it brings with it. It's the start of the holiday season and the time of year that so many fond memories are made.
The older our kids have gotten, the more I have tried to simplify our Halloween decor to help make it transition into Fall with ease. This year I focused on a glam Halloween. Last week I shared our Halloween mantel styled with the theme, Queen of Halloween. I carried that theme of dressing up my pumpkins into the kitchen and family room.
Here are a few simple ideas on how you can style your home with glam Halloween decor and use it throughout the Fall!
(This post contains affiliate links. Read my disclosure policy here.)
Use Spiders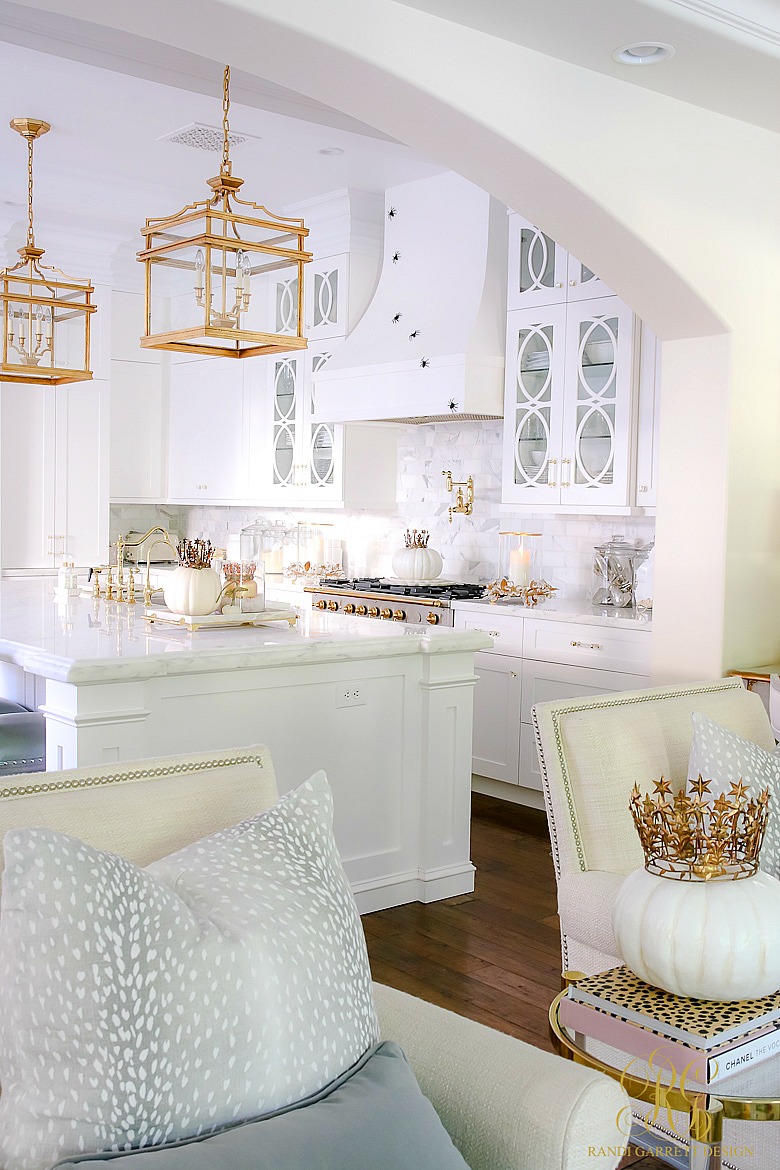 Spiders stuck to pretty much any space instantly make it feel like Halloween. Once Halloween is over, pull off the spiders! So simple! Use them on your walls, fireplace mantel, or kitchen hood! Be creative and let the kids help you decide where to put them! My kids have them crawling up their bunkbeds. Haha!
Mine are attached with craft sticky dots.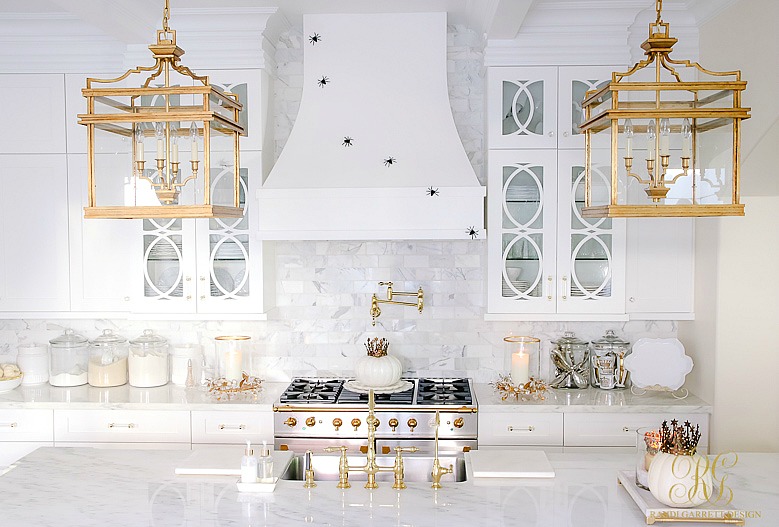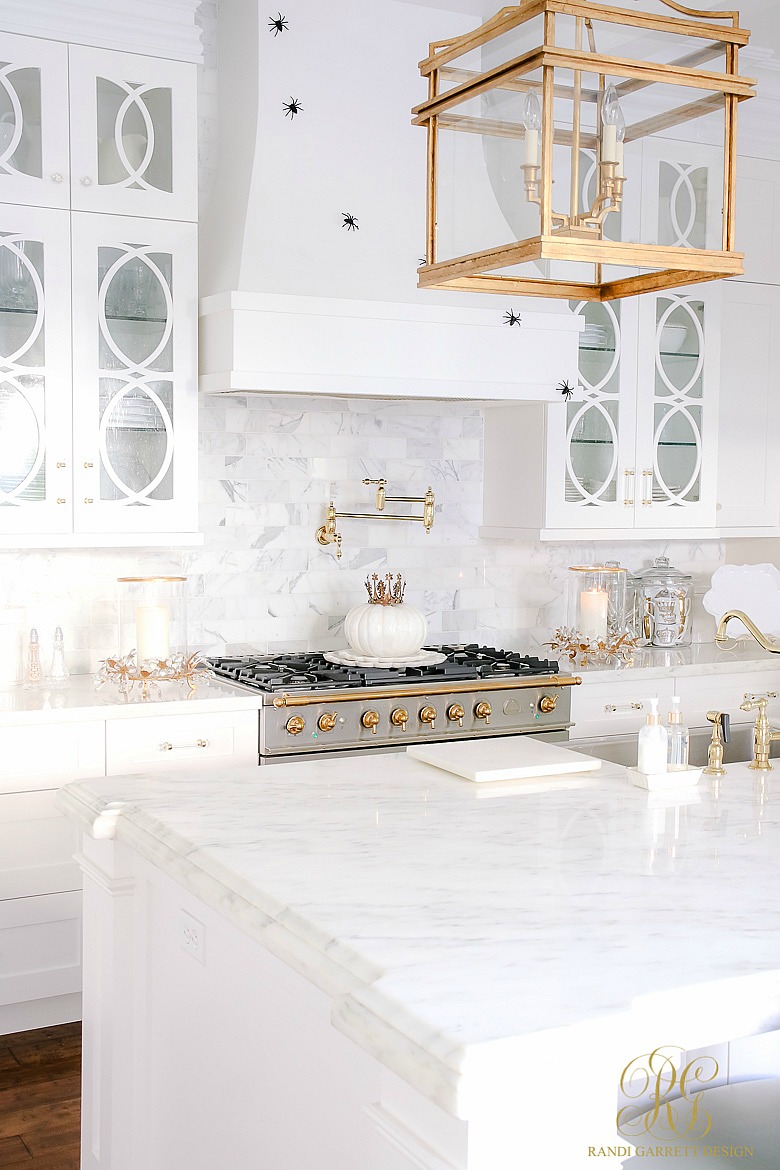 Kitchen source page – including paint, appliances, lighting, and materials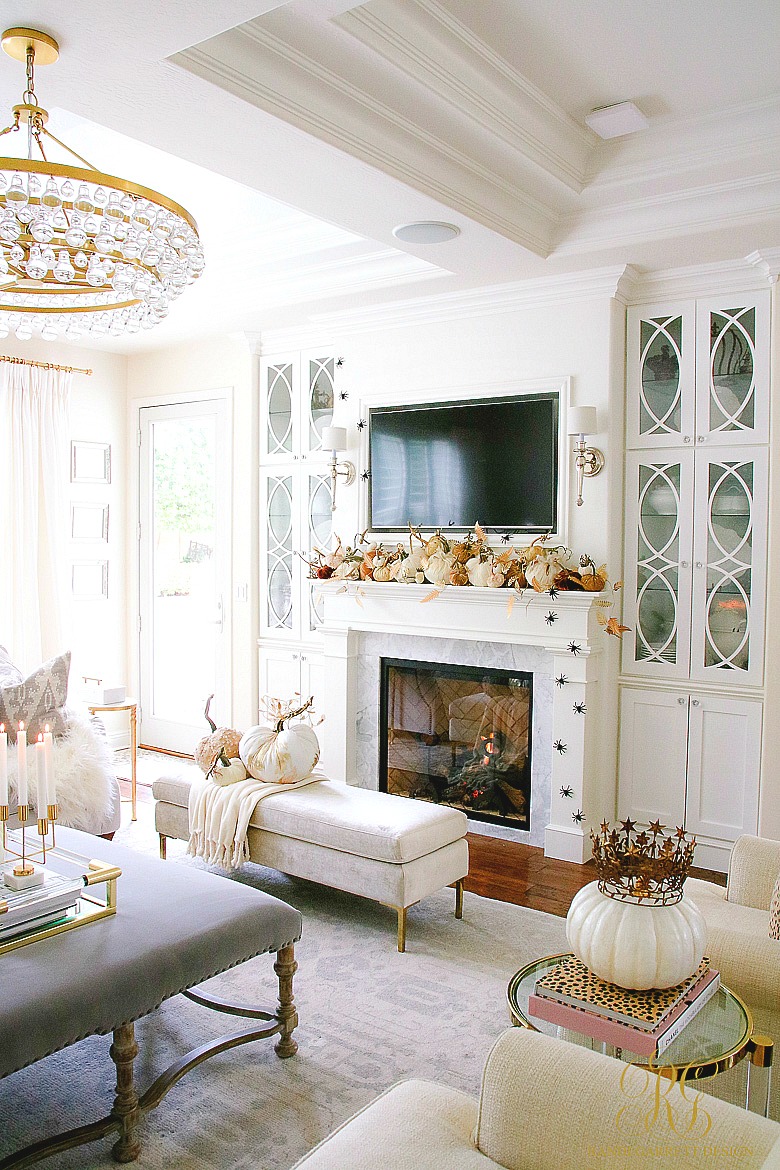 See the details of my Halloween mantel.
Dress up your Pumpkins

Add fun details to some white fresh or faux pumpkins to dress them up! It's like putting a costume on a pumpkin! Once Halloween night has come and gone, remove the props and add some fall foliage to create a simple Fall vignette.
This year, I added some crowns to my white pumpkins to dress them up.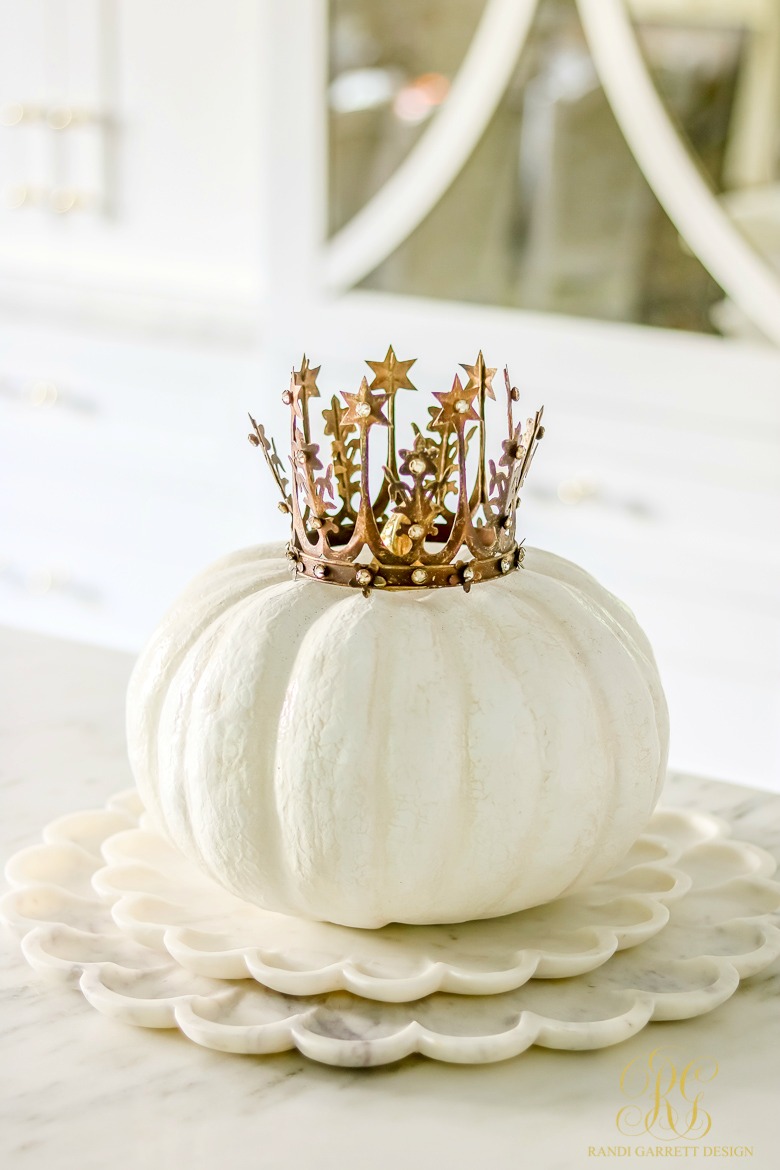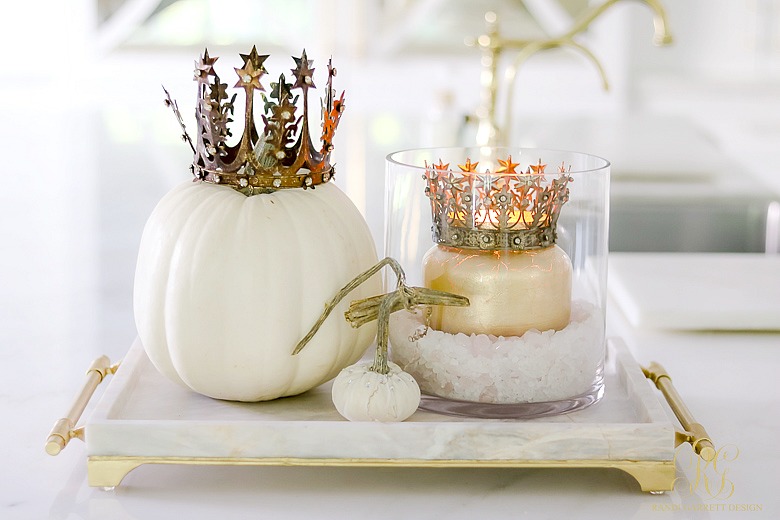 I also added a crown to the neck of my favorite pumpkin spice candle. 

White Resin Pumpkin | Crown | Marble Petal Trays 

Choose Accessories with a touch of glam
Think gold, crystal, lucite! Anything that adds a little sparkle would add a touch of glam to your Fall decor. Try using a gold candelabra, or a pretty gold lucite tray to brighten up your coffee table. These glamorous touches are reminiscent of elaborate costumes bring some magic into your decor.
I love adding whimsy and glam instead of gore and goth.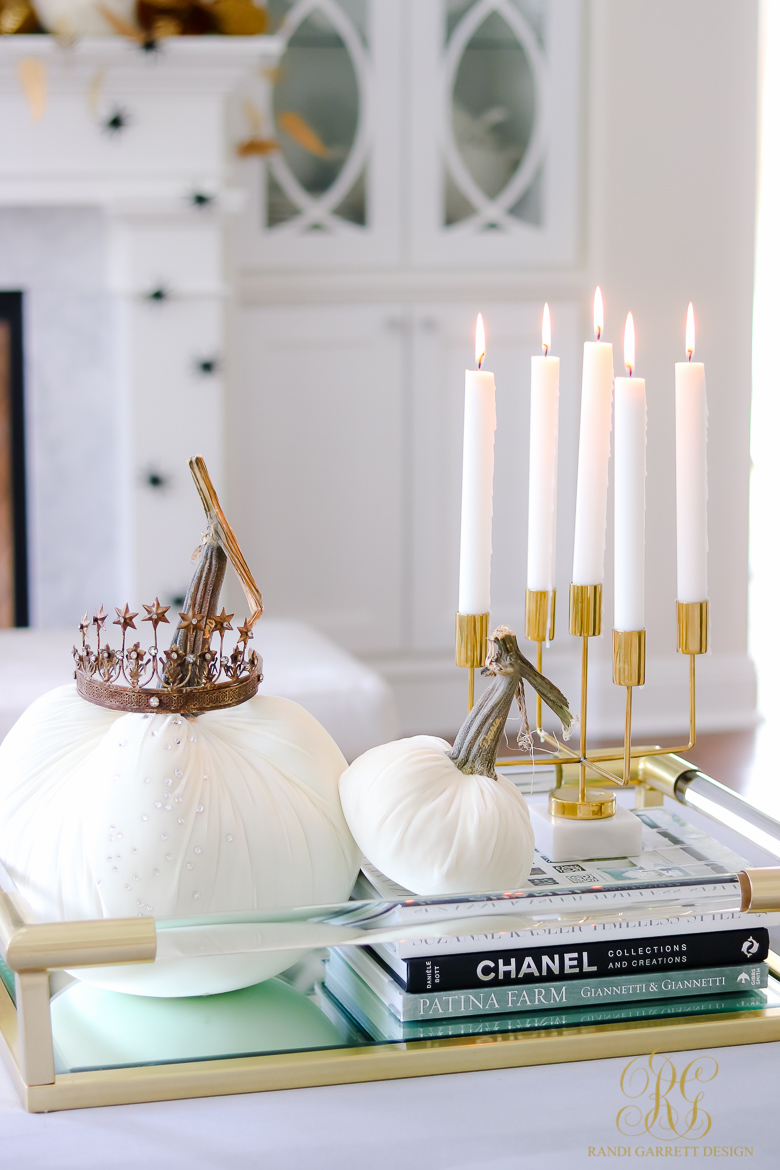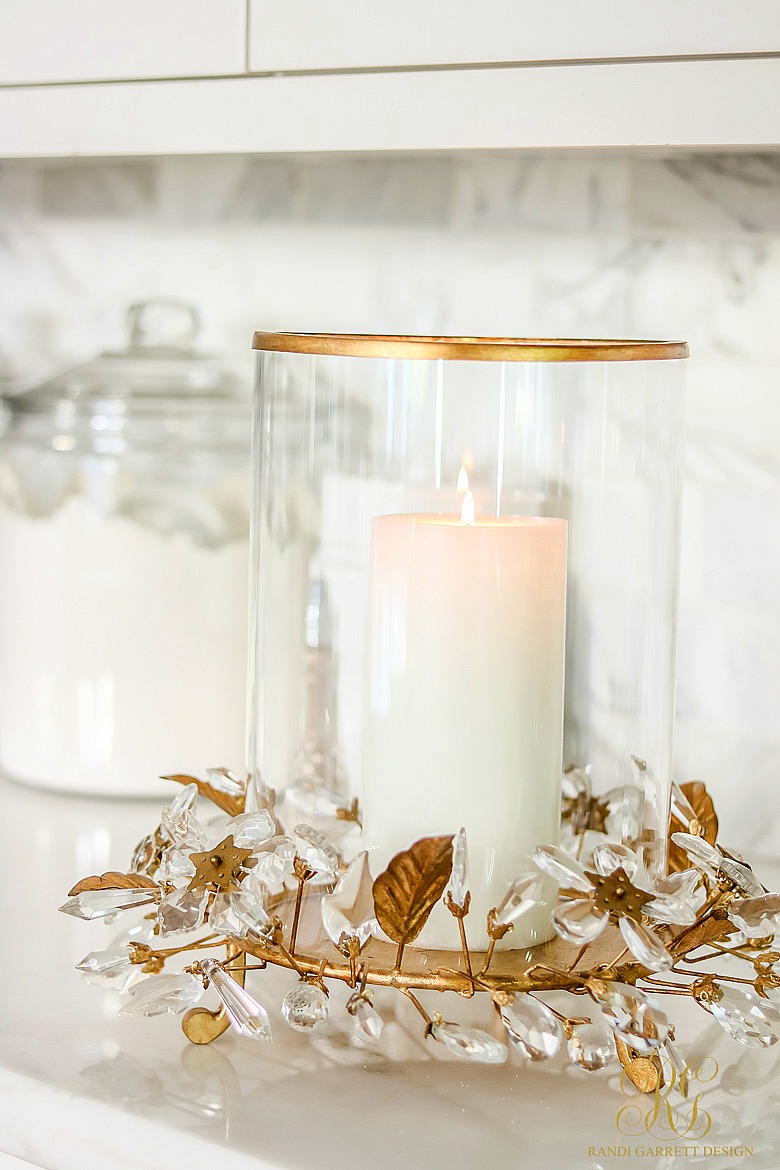 Try using gold hurricanes to add some magic to your kitchen countertops. Mine are sold out but I figured out a way to recreate this look for your home. Use these items to recreate my hurricane. To recreate the crystal wreath at the base of the hurricane, use this wire leaf garland and this crystal garland. Weave them together and form into the shape of a circle. Place at the bottom of the hurricane!

Brass Hurricane | Wire Leaf Garland | Crystal Garland | Battery Operated Candles

I hope these simple tips help you bring some magic into your home this Halloween and Fall!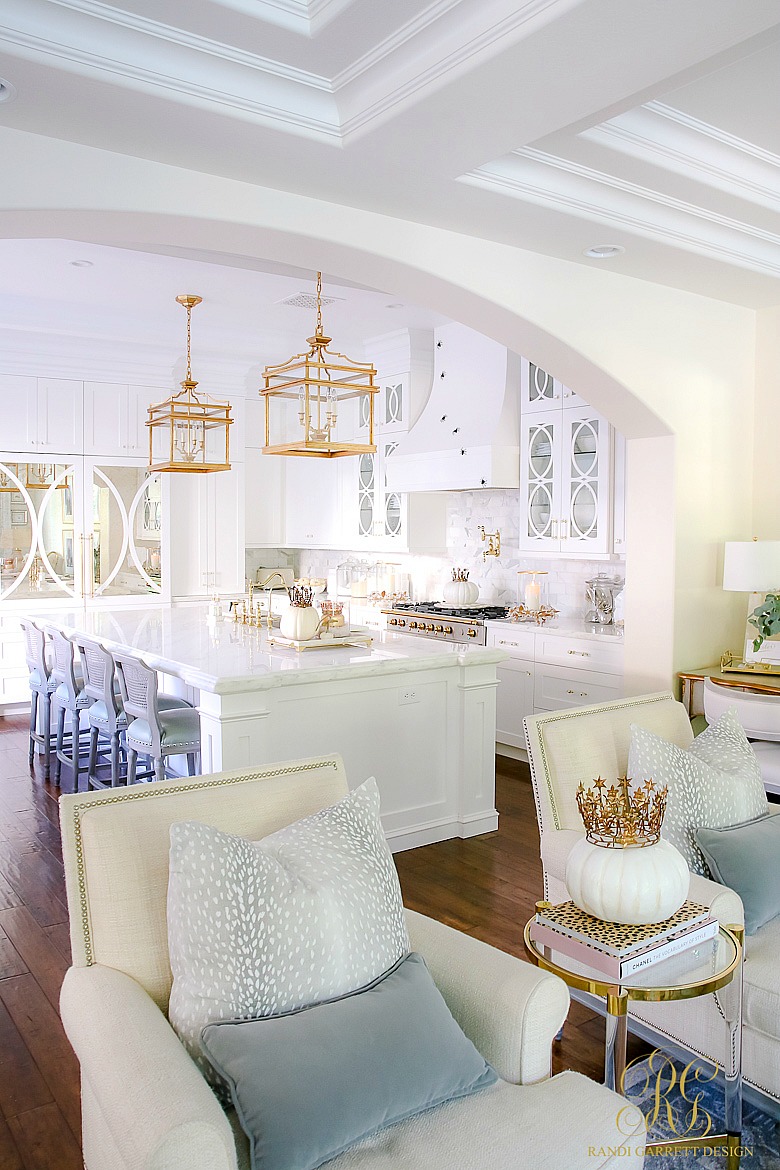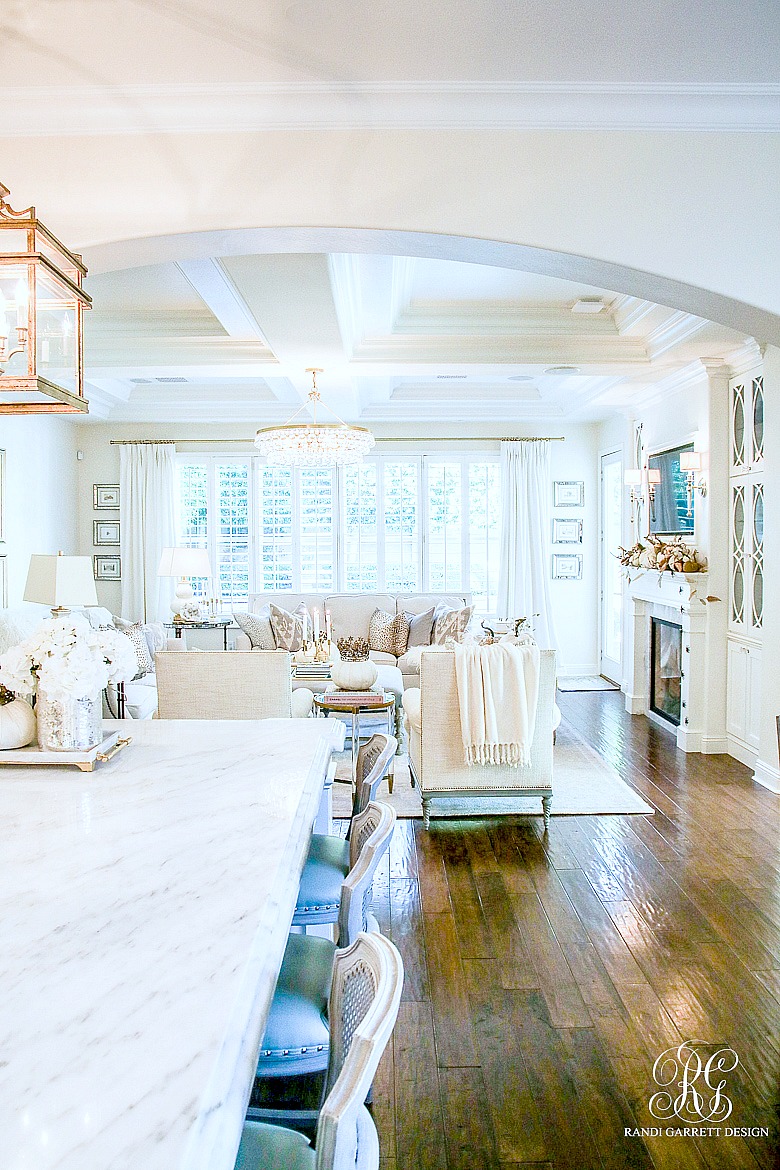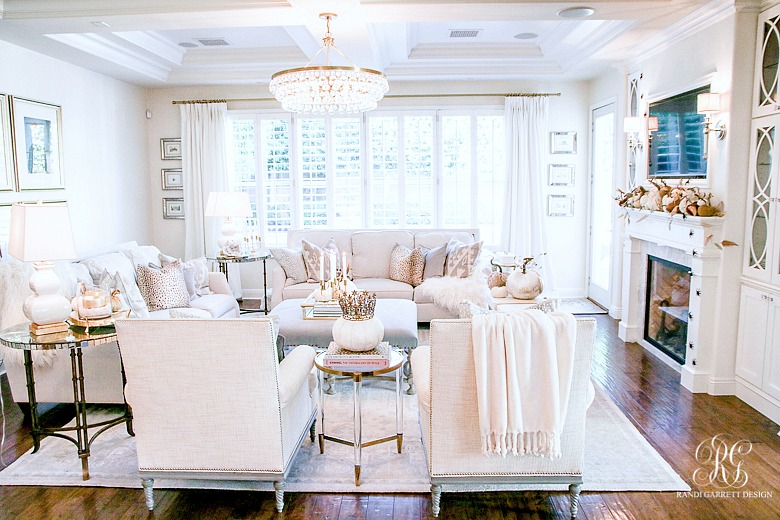 You may also like our Glam Halloween Table