Almost 2 years ago, Matt and I found a piece of land that we fell in love with. We have spent the past several months designing, planning, dreaming and scheming The New Garrett Residence!
Today, I am so excited to finally share some details with you! It has been so hard not to say anything to you all for so long! It has felt like being pregnant and waiting to share the big news until you are finally showing!!! Well, we are busting over here and are so thrilled to announce that we have broken ground and have started building our dream home!
We've lived in our current home for almost 13 years. We have loved every minute in this house and will shed tears when we leave it. The New Garrett Residence is in a better location for us with incredible views! Matt and I have always dreamt of building a custom home together for our family to gather for years to come.
I plan to share the building process with all of you here on my blog and on Instagram. You can also follow along and get sneak peeks into my design inspiration by following my Pinterest account.
This house was designed 100% from the collaborative efforts of our architect, Matt and my vision and some tweaking from our dear friends, Cara and Tom Fox, amazing owners of The Fox Group. We had so much fun meeting with them and showing them our vision and taking notes on how to perfect our plan.
I've laid in bed, with my mind racing so many nights! Simply trying to figure how to make a room or wall work. How to add more character to a certain space? What exterior paint colors to use? The list goes on! We have only just begun in the design decision process, but I am learning to enjoy the journey! It was incredible to take this project from ideas, to sketches, to plans, then 3D renderings and now our real life dream home!
We were so blessed to be led to a fabulous builder, Jada Homes, who we adore! Finding the right builder is so key when building your dream home. More on that later!
Here are a few photos of our lot, the views, our ground breaking ceremony and some fun shots of the process so far. I hope you will join me along this road as I share our journey building The New Garrett Residence!
Make sure you read the end of the post for another exciting announcement!!!
Ground Breaking Ceremony – April 21, 2020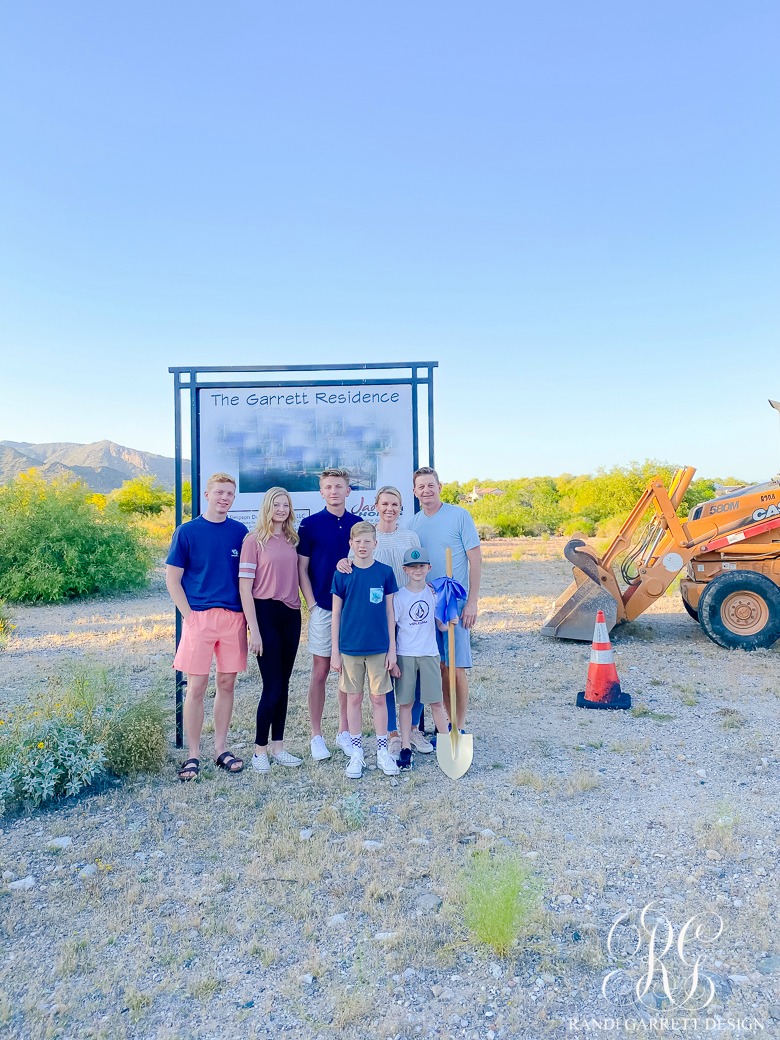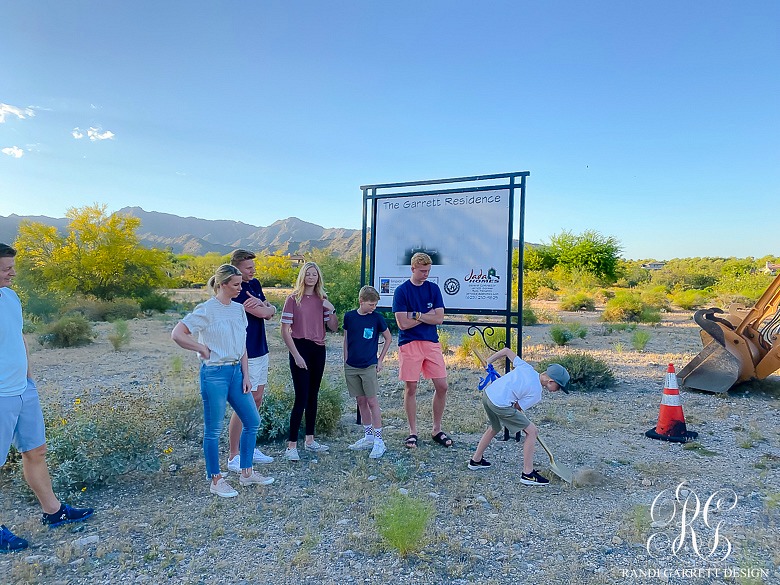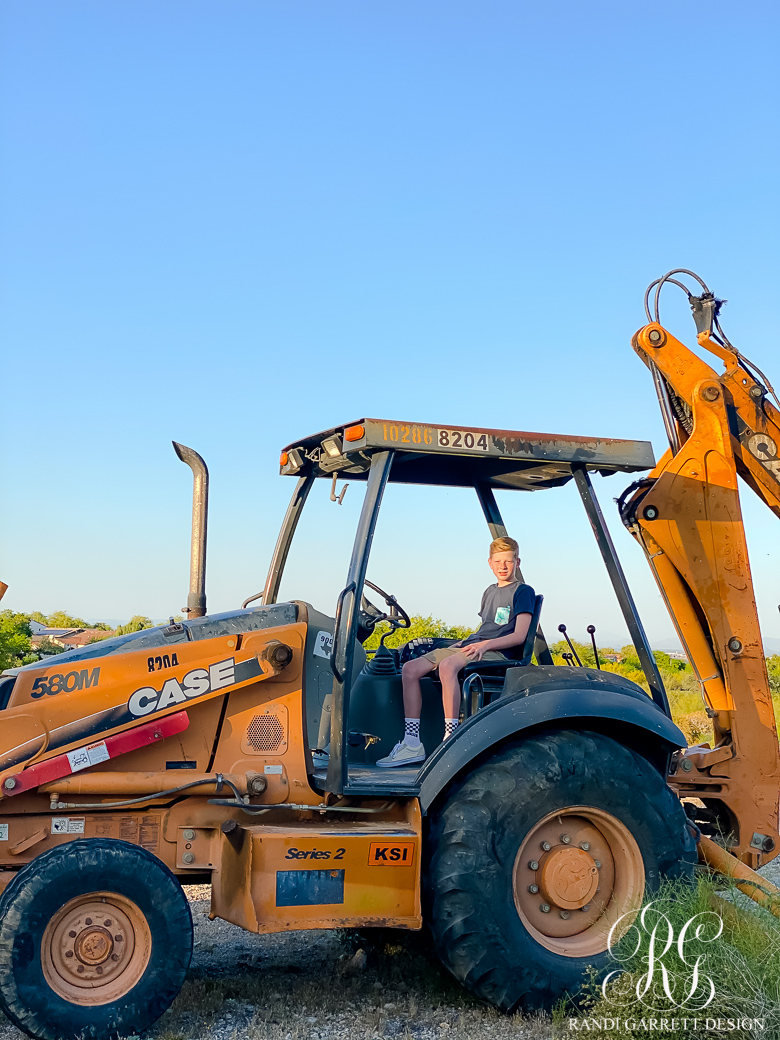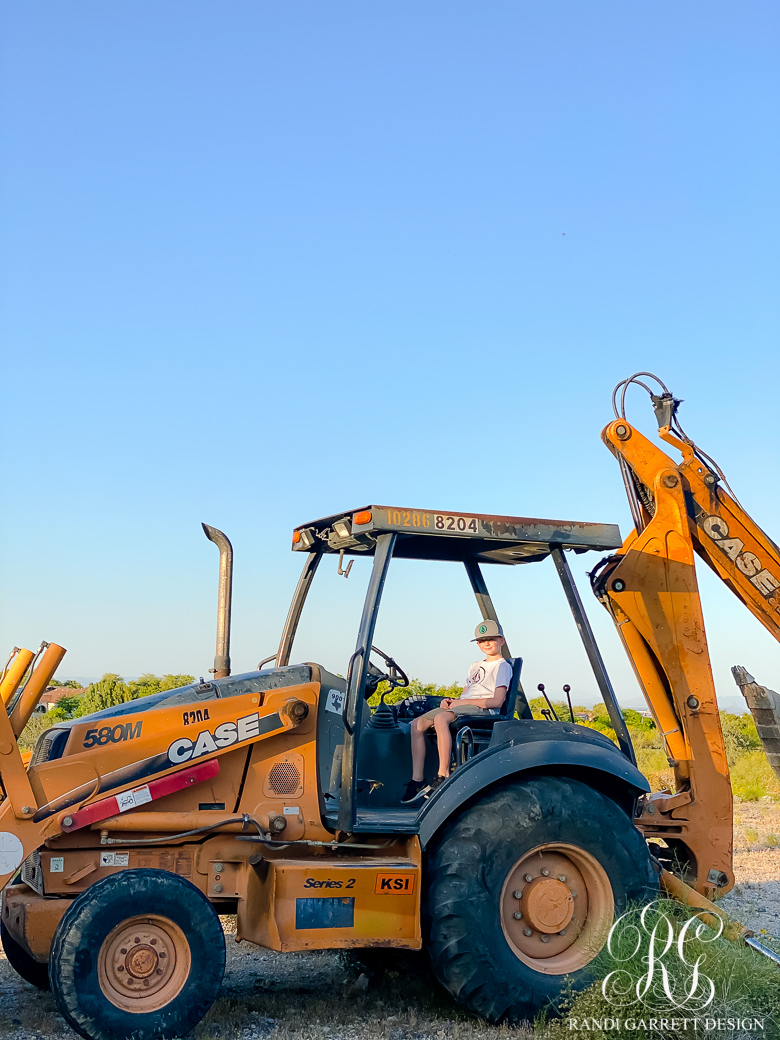 Some Shots of our lot and view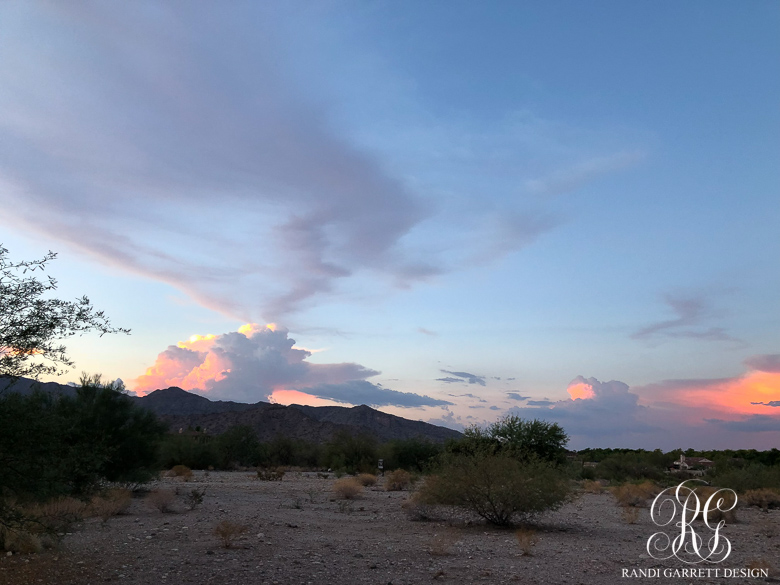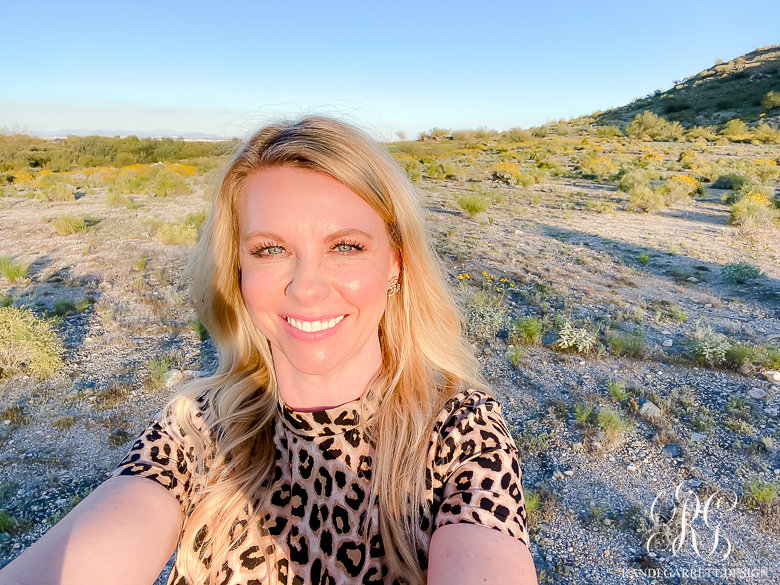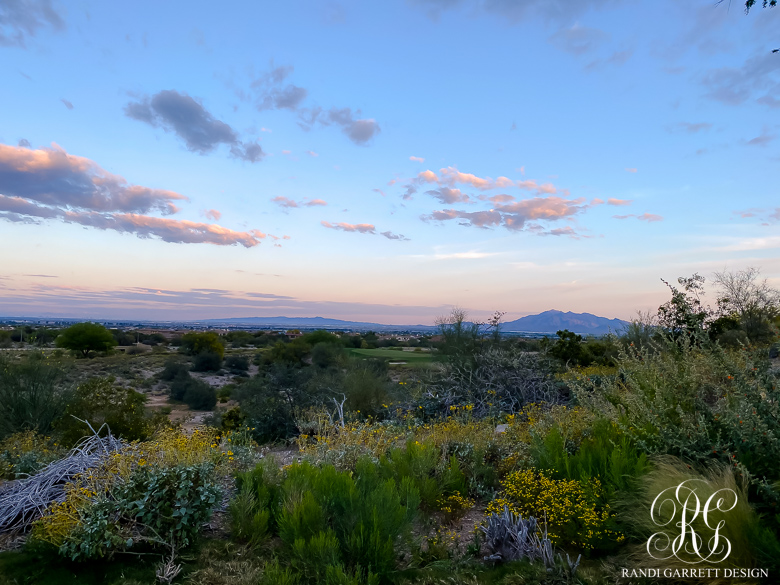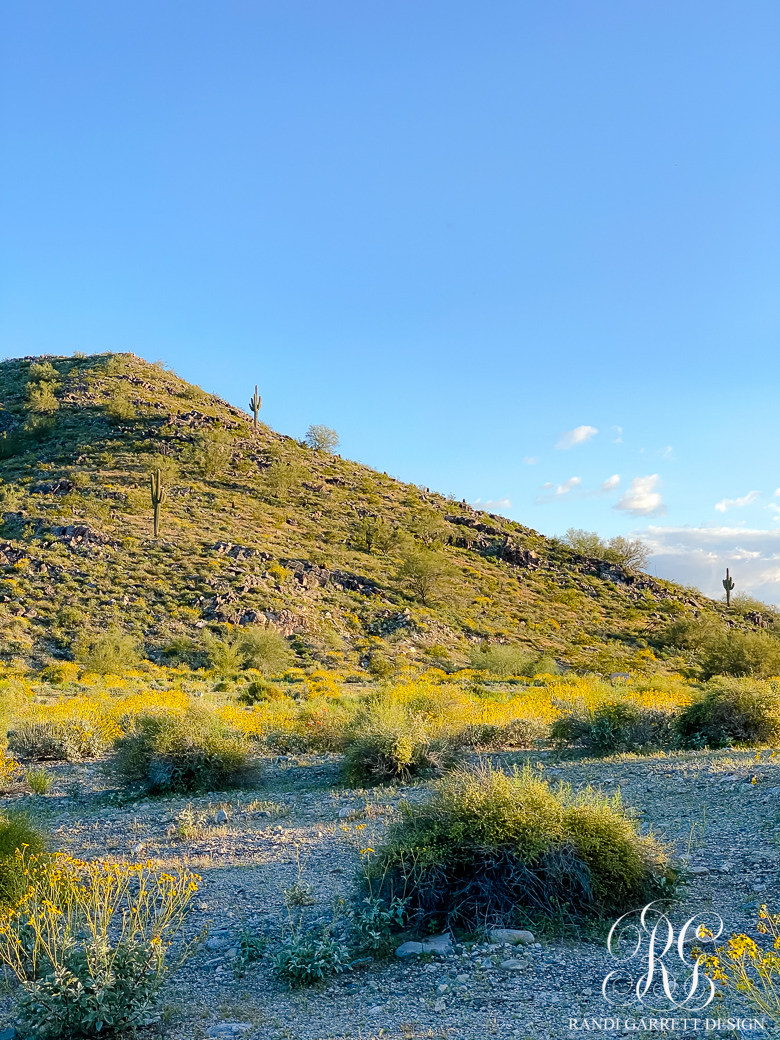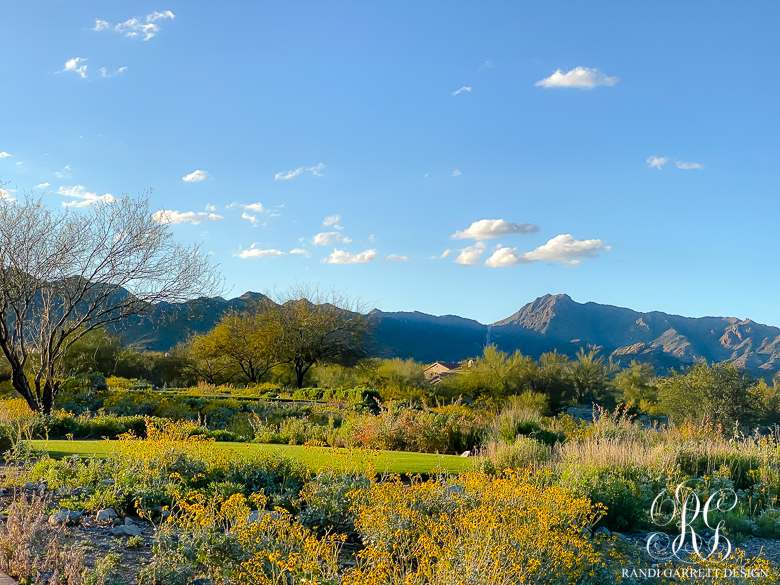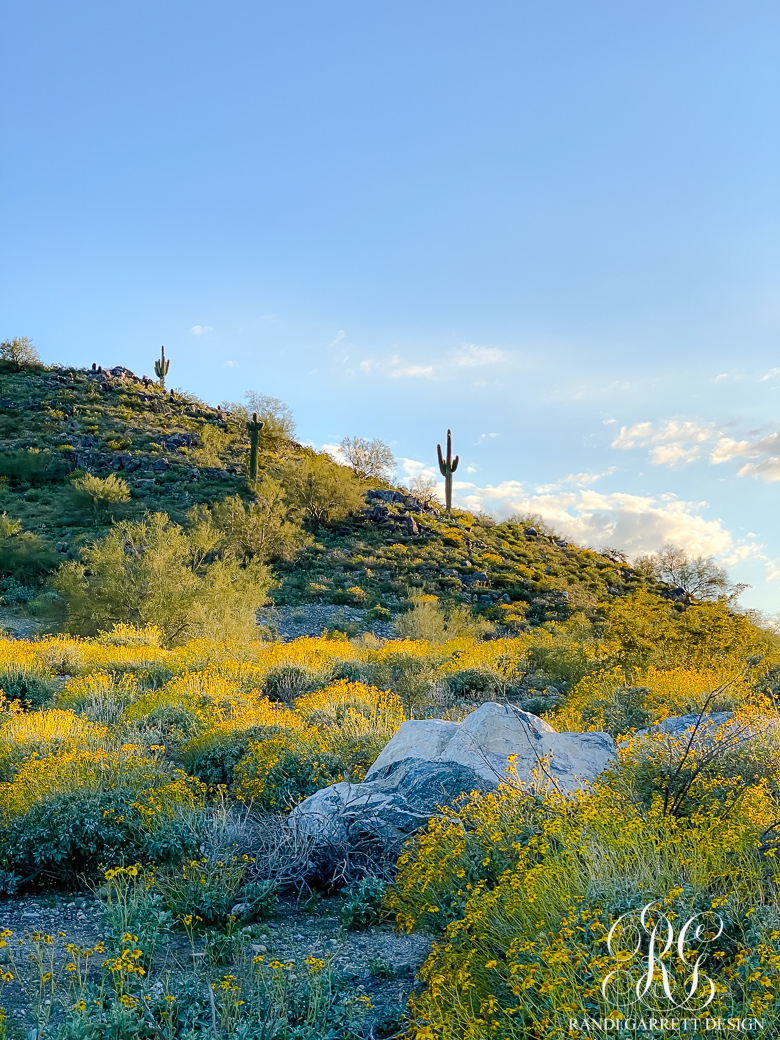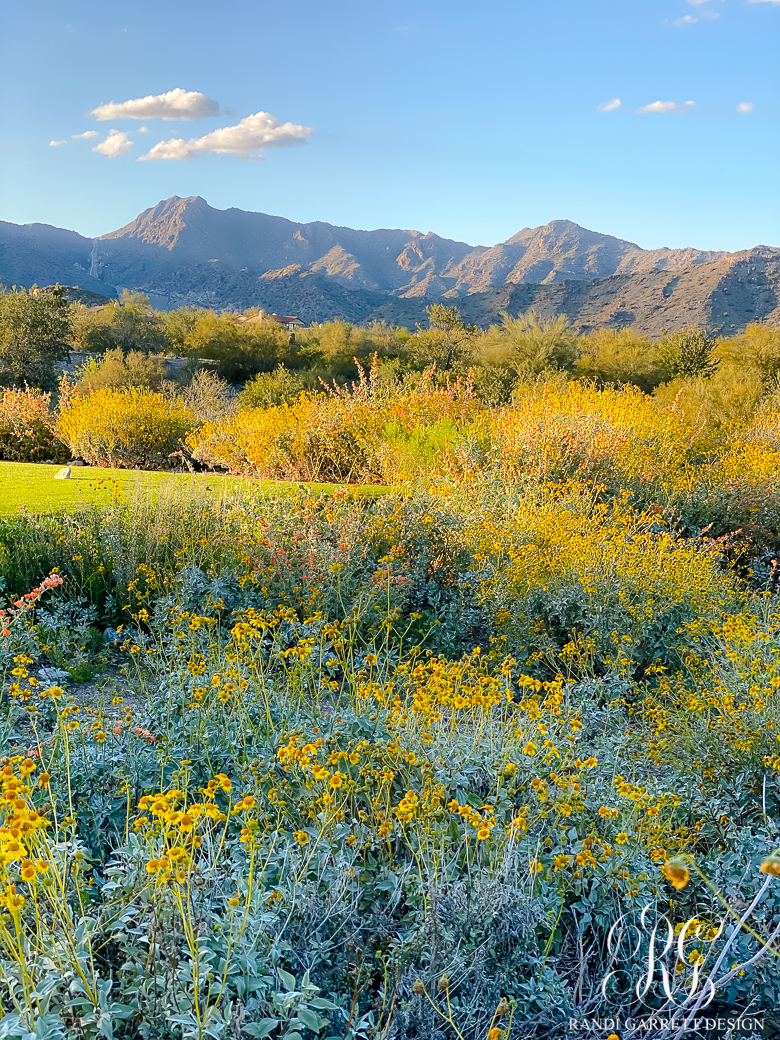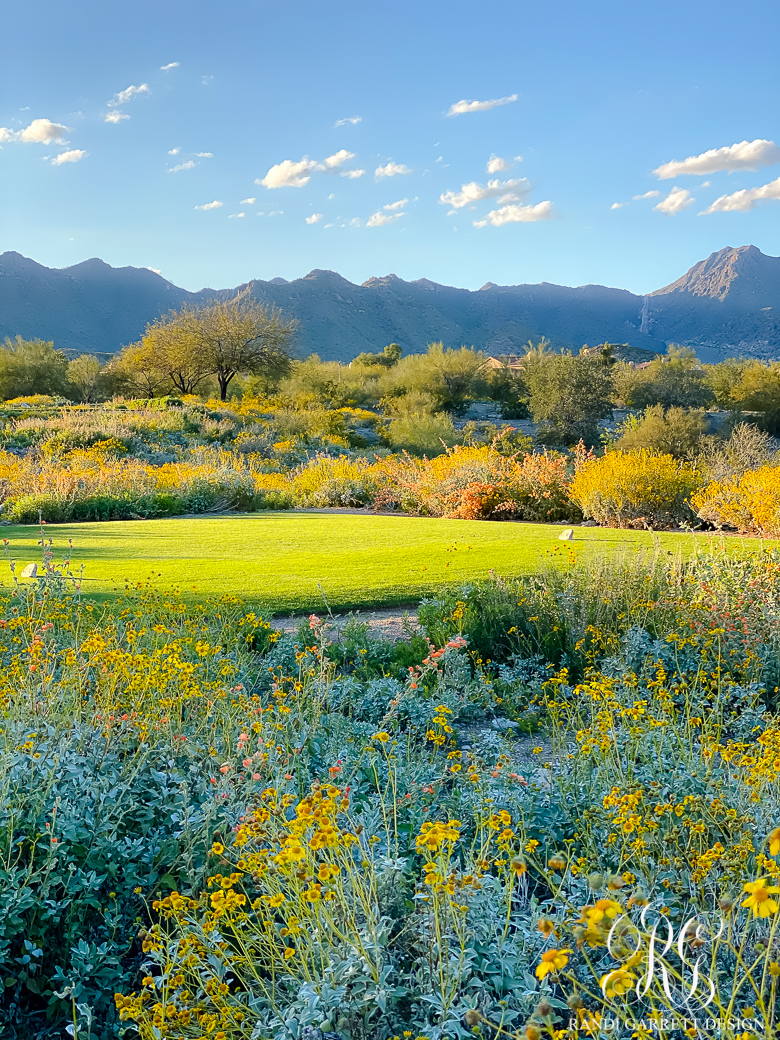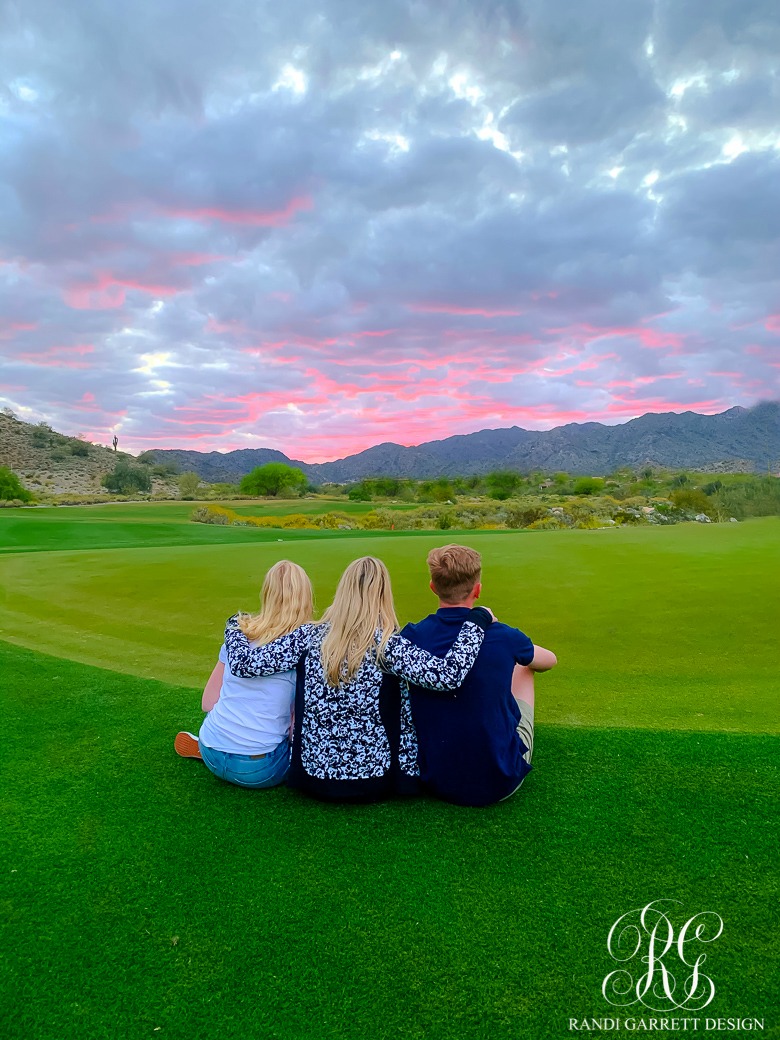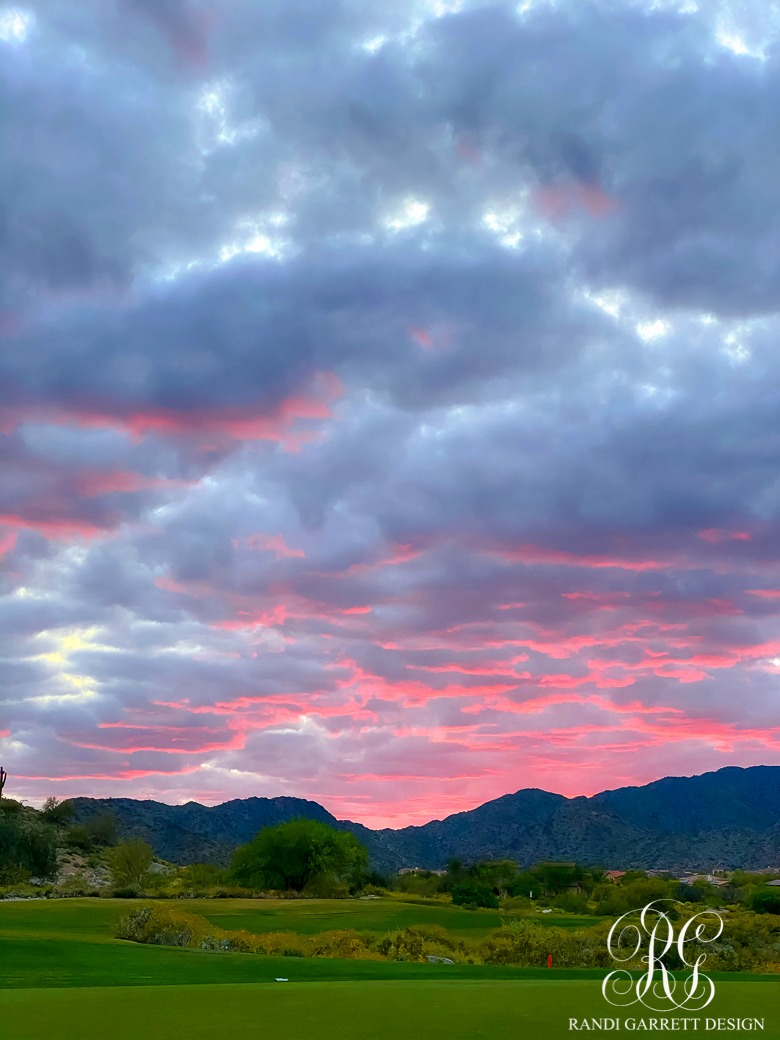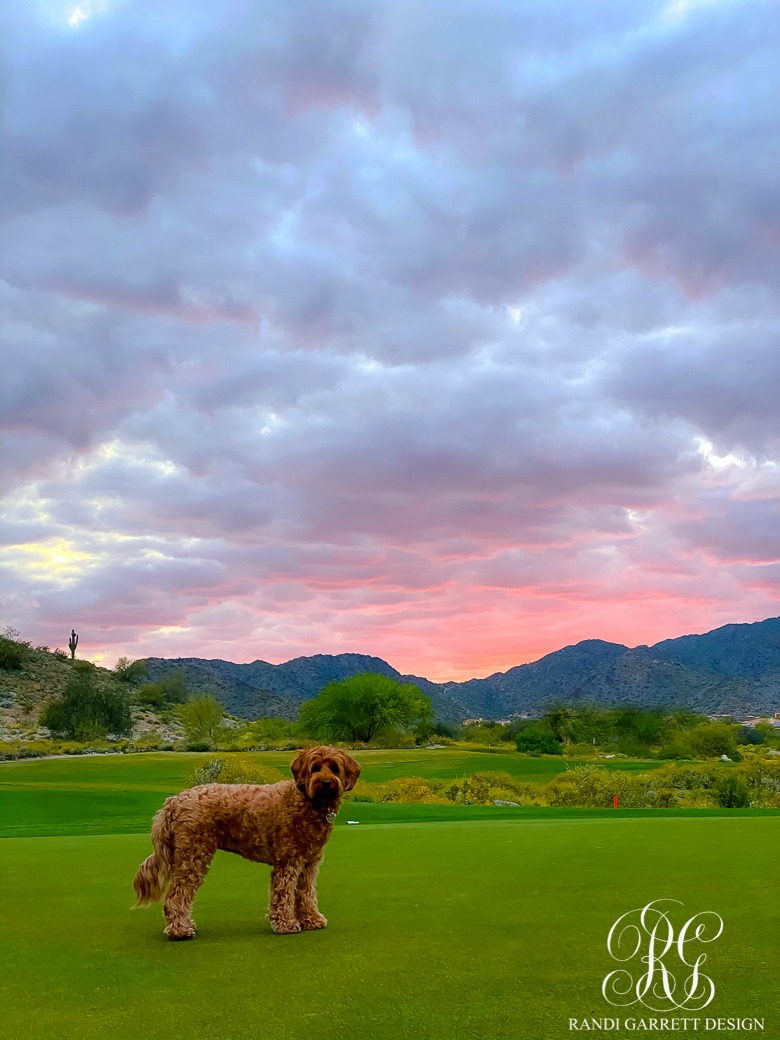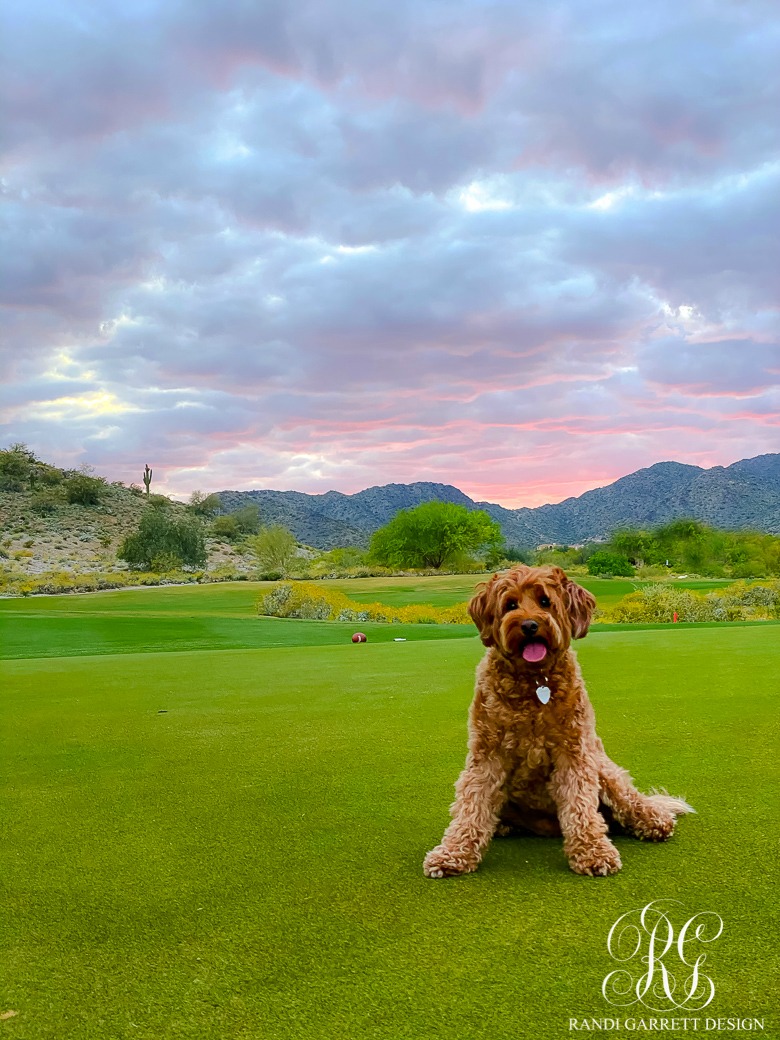 Our favorite tradition has become nightly trips to the lot to watch the sunset and let the kids and Chloe run on the golf course behind the house. We have killer sunsets here in Arizona!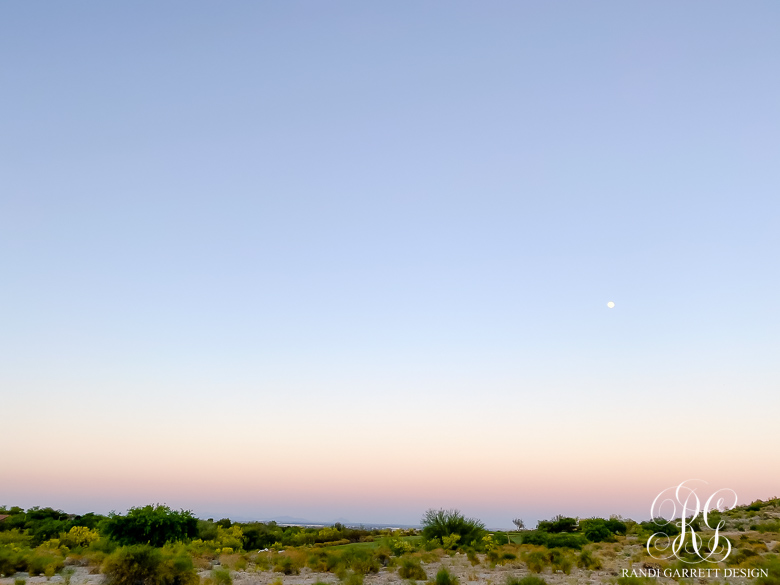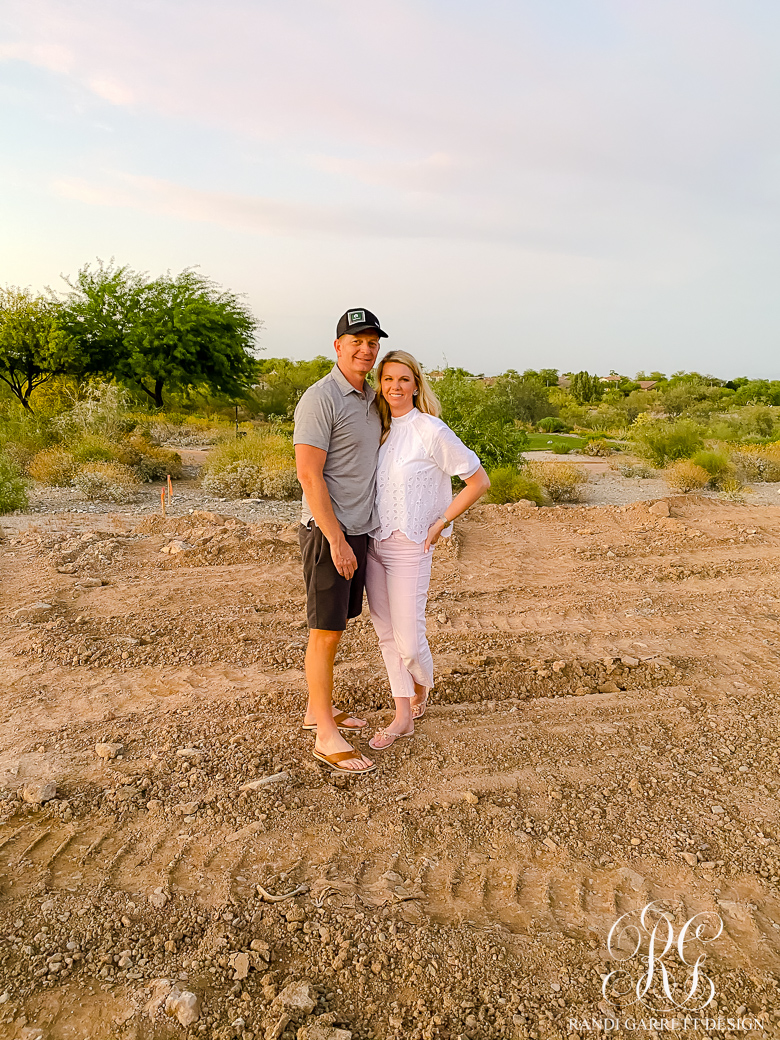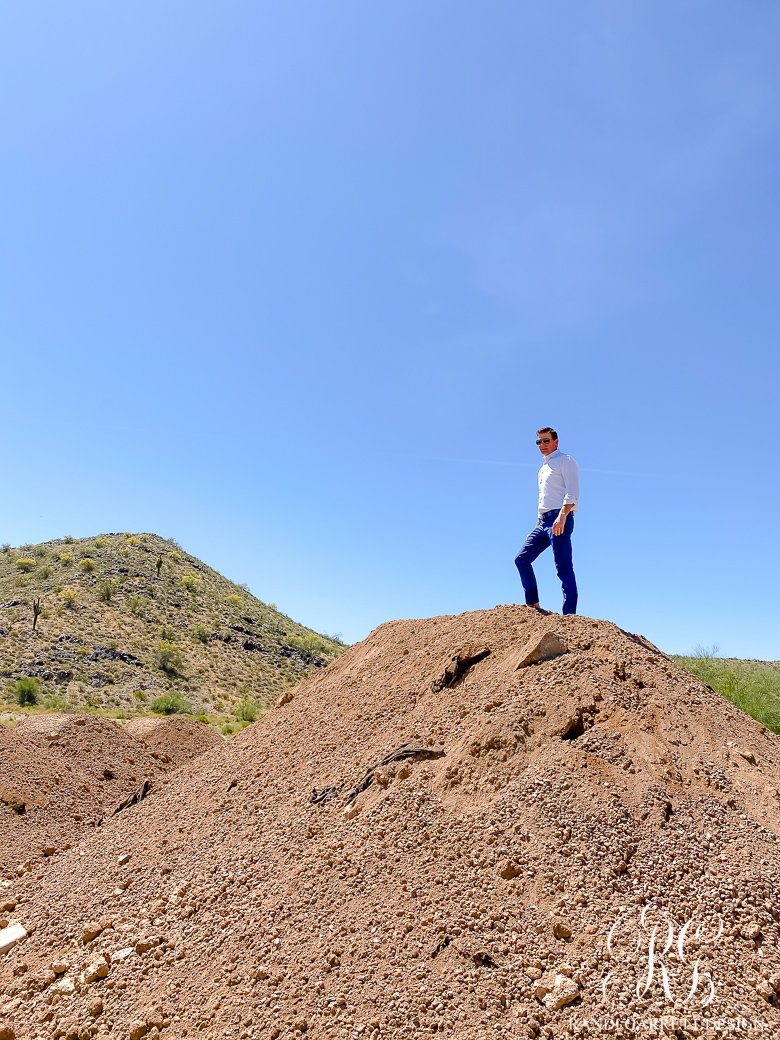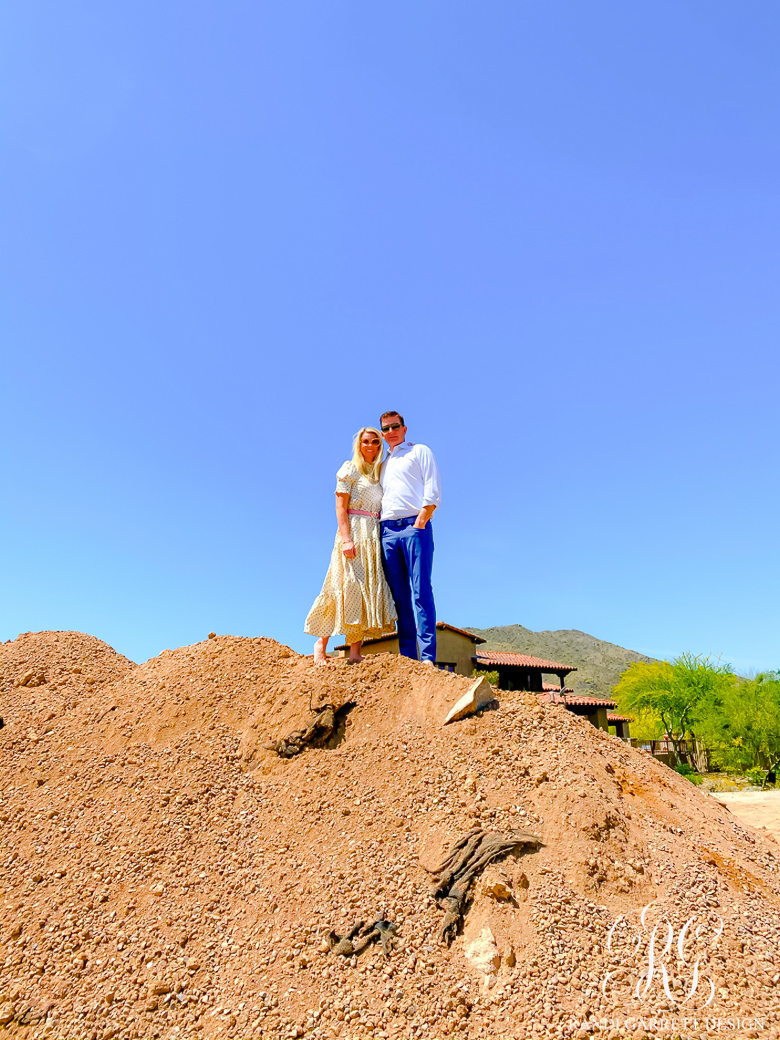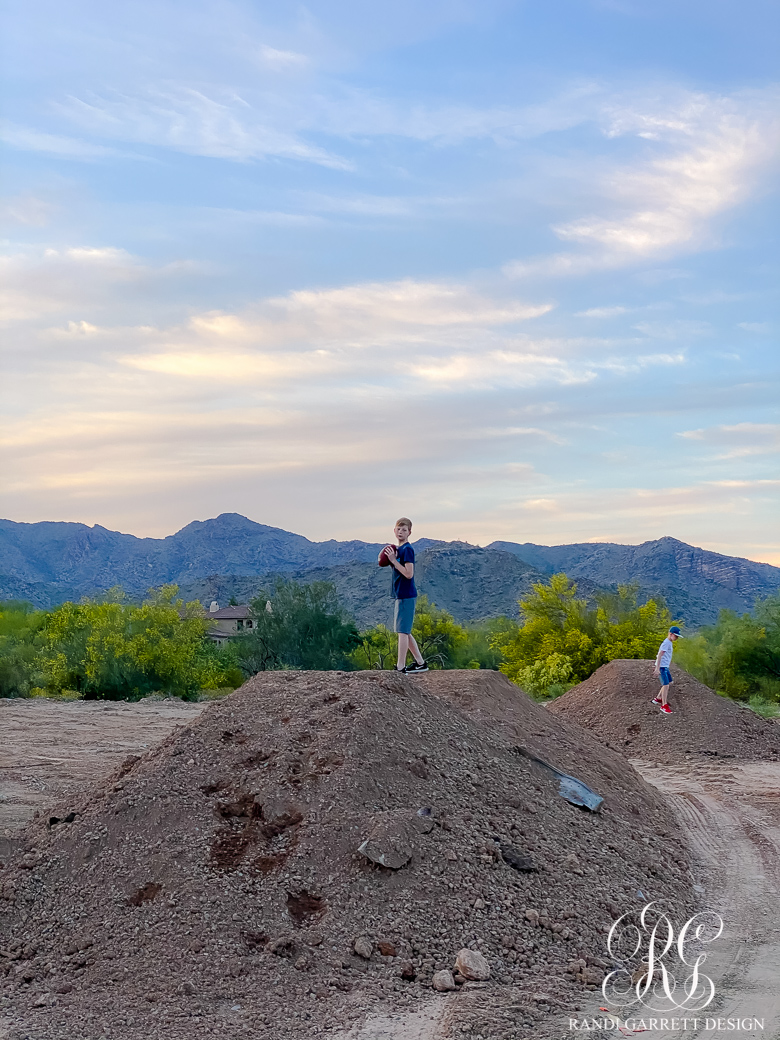 We loved climbing the fill dirt piles! The views on the roof deck are going to be so breathtaking!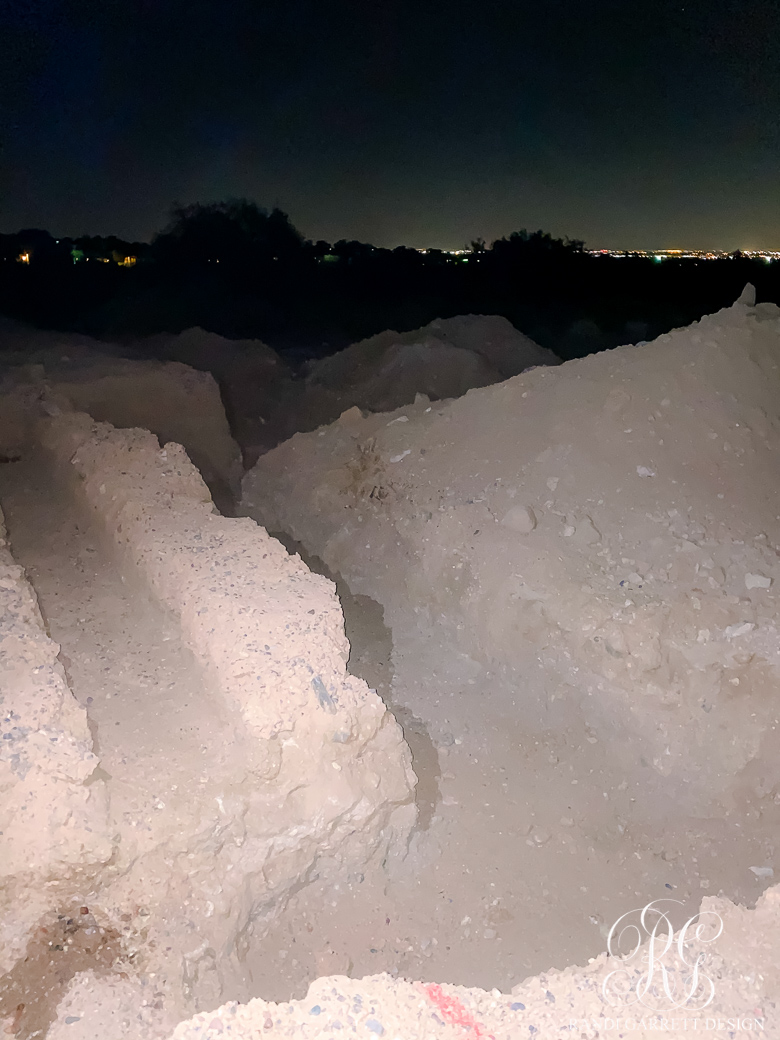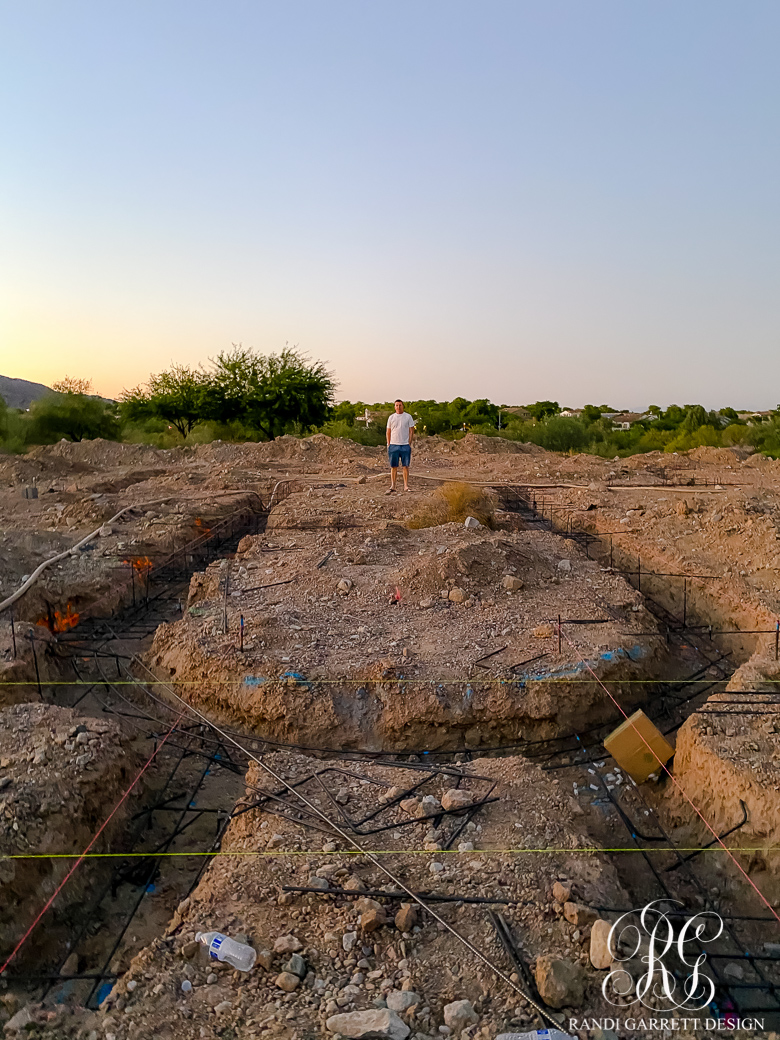 Matt standing in the front entryway. This will be the view when you open the front door, straight through to the outdoor courtyard and pool.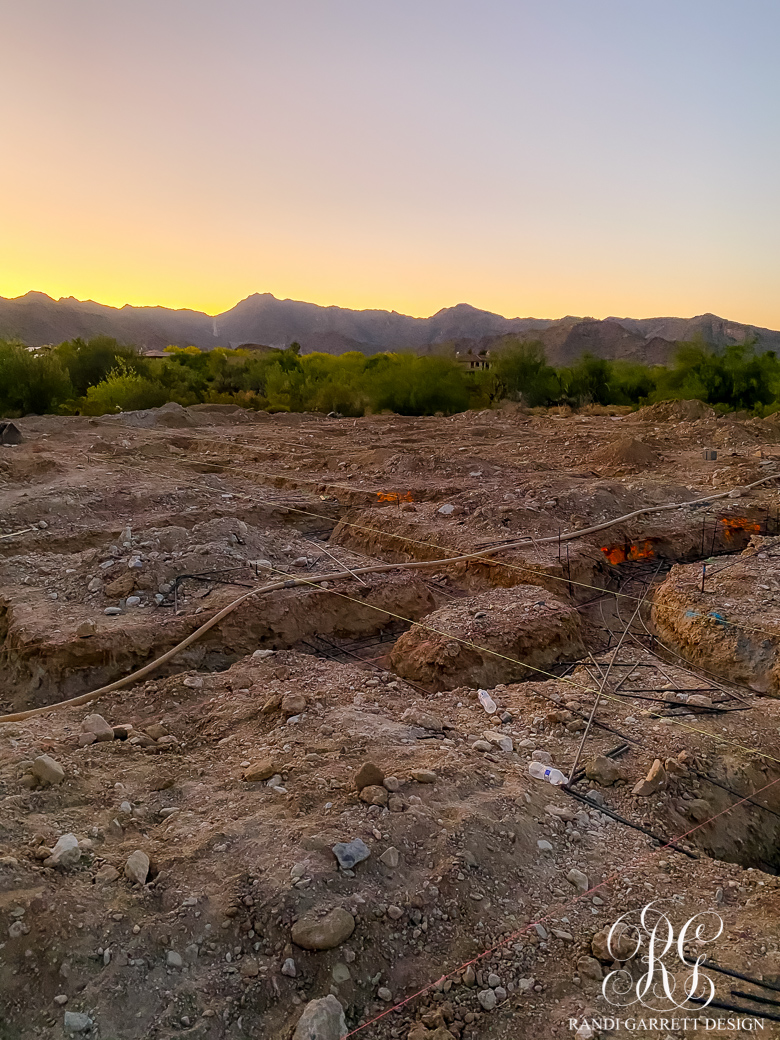 They are finishing up the rebar and footings! It is amazing to see our vision slowly coming to life!
Thank you so much for all of your love and support! We are so excited to share this journey with all of you!
Giveaways
To help celebrate, I wanted to do something extra special for you! Next week, June 16th-19th, I will be giving away a fabulous prize everyday! The prizes and chances to win are listed below…
Tuesday June 16th
Prize: $200 Gift Card to Cailini Coastal. This shop is chock full of fabulous ginger jars and accessories for your home. The shop owner, Meg, is donating 100% of the profits from her shop for 6 months to Family Promise, a national non-profit, set up to support families hit harder by the pandemic.
How to Win: Tag me in a story on Instagram. Share something you have done in your home that was Randi Garrett Design Inspired. Winner will be announced Wednesday June 17th in my stories.
Wednesday June 17th
Prize: 1 Winner will win a $150 Amazon Gift Card to spend on something from my Amazon Home Finds or Amazon Fashion Post, or anything your heart desires!
How to Win: Comment on my Amazon Home Finds and, or Amazon Fashion Post. I will choose the winner from the comments. Winner will be announced Thursday June 18th in my Instagram stories. I will also contact the winner via email.
Thursday June 18th
Prize: 2 Winners will win a White and Gold Dana Gibson bowl!!! I am obsessed with these and have styled them in our home every season for the past 2 years! They are stunning! Dana has the most gorgeous pieces. Look for more of her pieces in my summer styling posts coming soon!
How to Win: Share your favorite photo from one of my blog post's or Instagram post's in an Instagram post on your feed. Make sure to tag me (@randigarrettdesign or us my hashtag #randigarrettdesign) in the photo and text. Winners will be announced in my Instagram story Friday June 19th. I will also DM the winners.
Friday June 19th
Prize: Pom Pom at Home White Hampton Coverlet with 2 matching shams (you choose the size – king or queen up to a $1000 value)! Pom Pom at Home is one of my most loved brands! Not only do they have incredible heirloom bedding, I love the people who run it! I am so excited for one of you to build your bedding collection with some of their timeless pieces!
How to Win: Follow me on Instagram and like my posts for the month of June. The more posts you like, the more chances you have to win! I will randomly choose a post from June and select a winner from the likes on that post. Winner will be announced in my Instagram stories June 20th.
*Giveaways open to US residents only.
Good luck!