Today, I am so thrilled to be sharing out blue and white Christmas kitchen, breakfast nook and pantry all styled for Christmas! These are the spaces we spend the most time in together as a family so I wanted them to feel extra cozy and festive for Christmas. I carried the same blue and white color scheme with touches of greenery that I used in our Christmas family room. You can see our Christmas family room here.
Enjoy these spaces! I hope you get some inspiration to deck your spaces for Christmas!
This post contains affiliate links for your convenience. Read my disclosure policy here.
Blue and White Christmas Kitchen
(For a detailed kitchen source list visit our kitchen reveal post here)
Our blue and white Christmas kitchen features some stunning handmade wreaths with custom monogrammed sashes from Grace Harris Collection and breathtaking, fresh roses from Grace Rose Farm. Both of these are small businesses run by women. I love supporting small businesses, especially during the holiday season. More one both of these later in the post!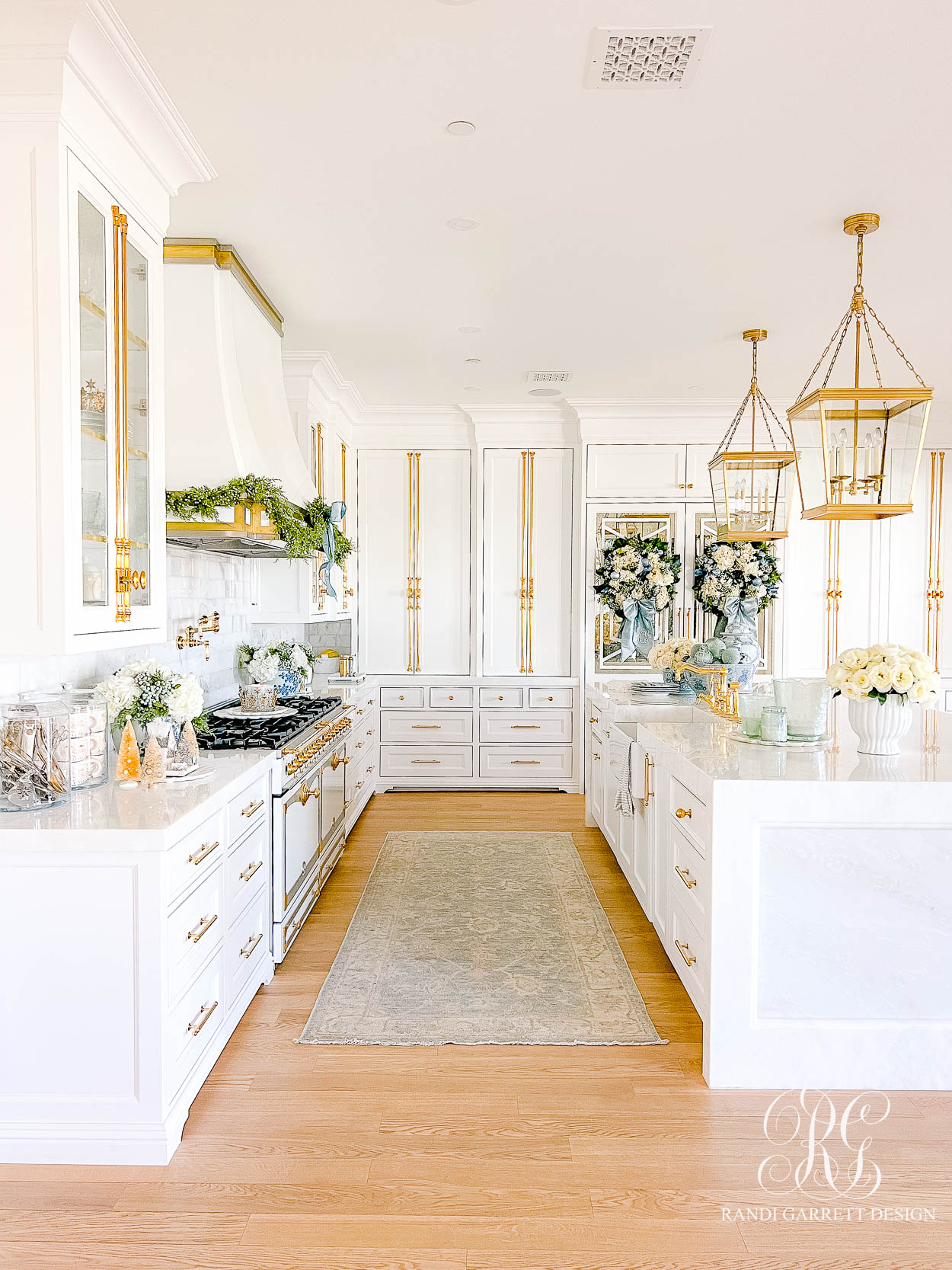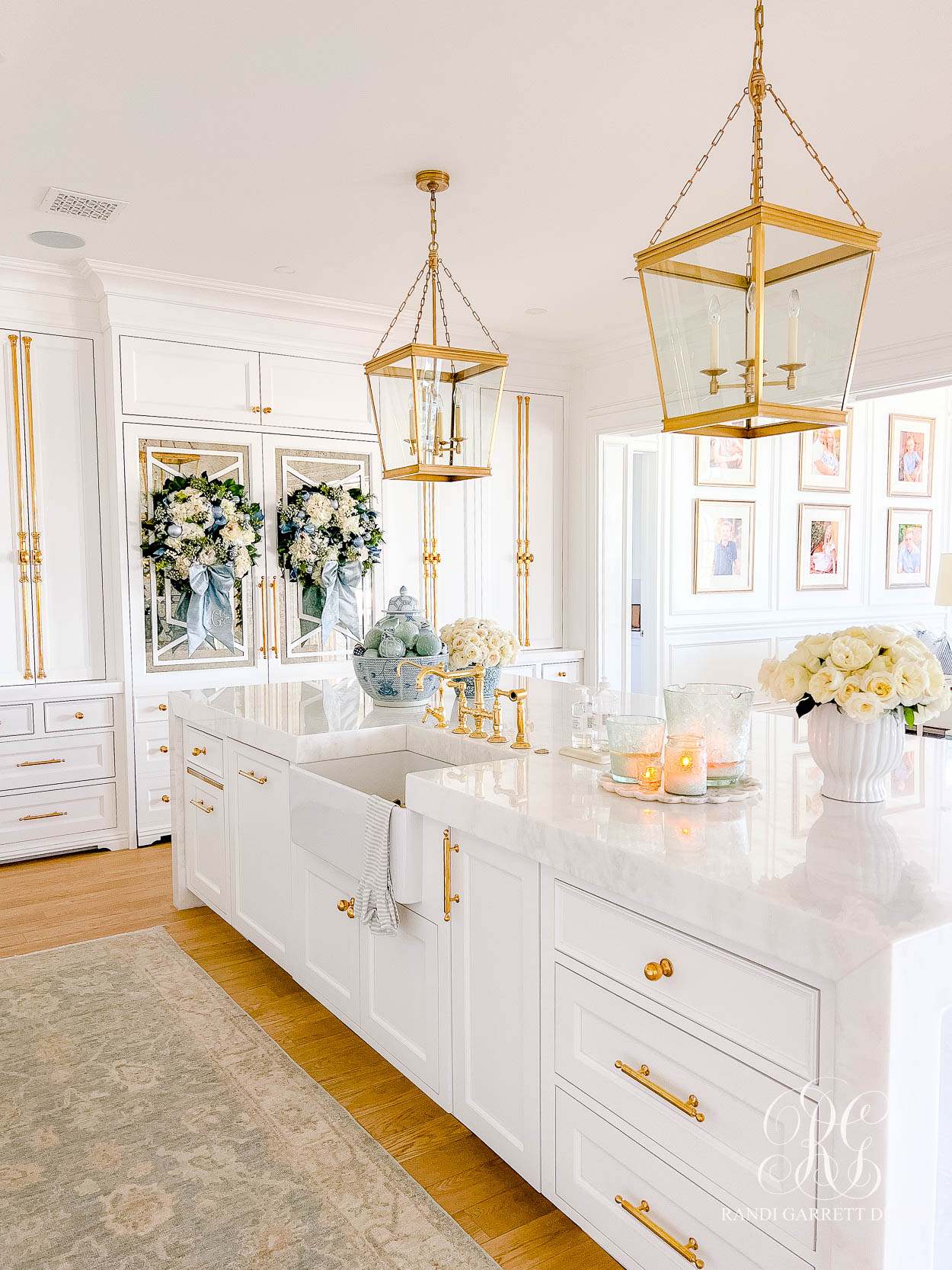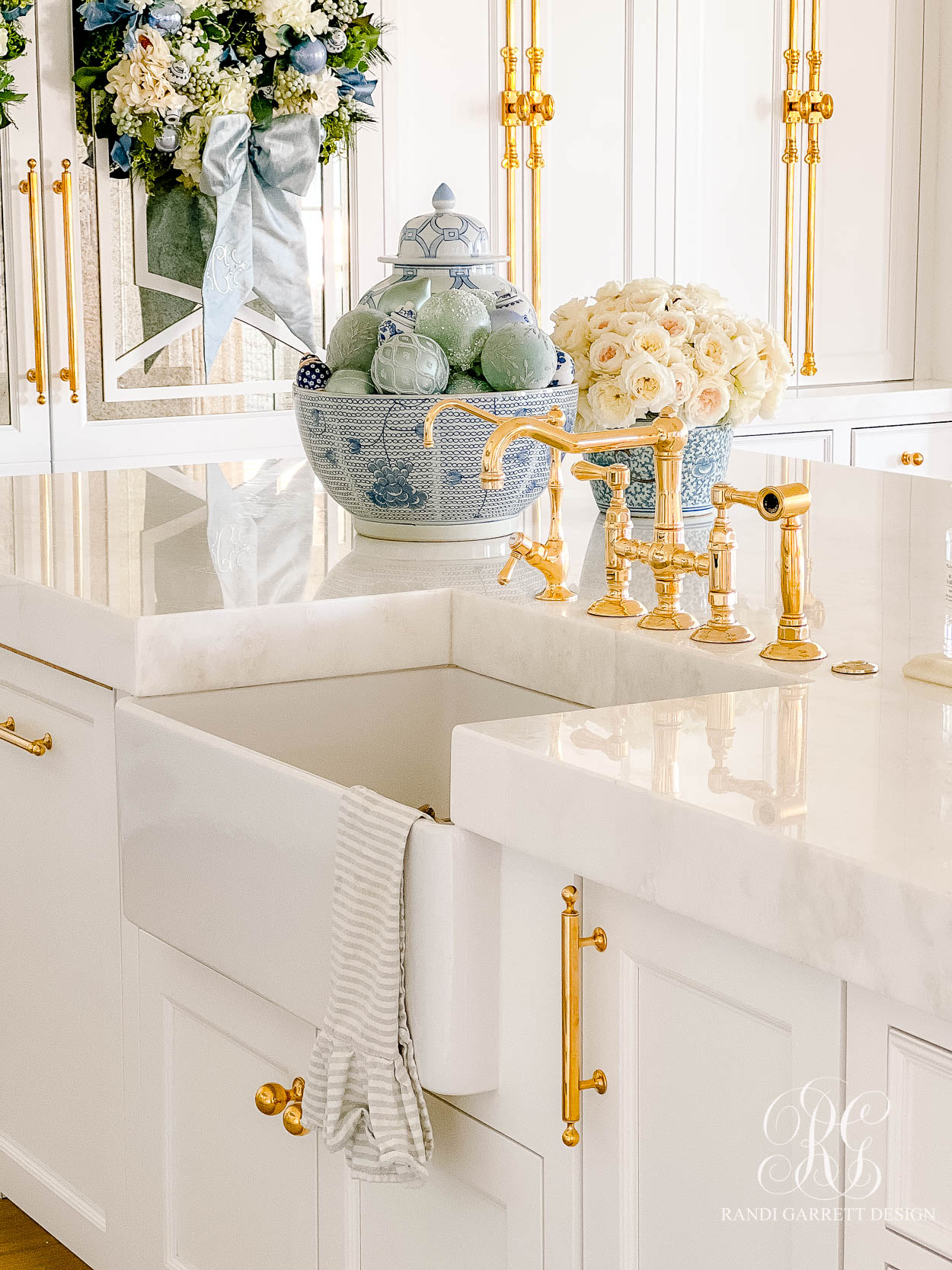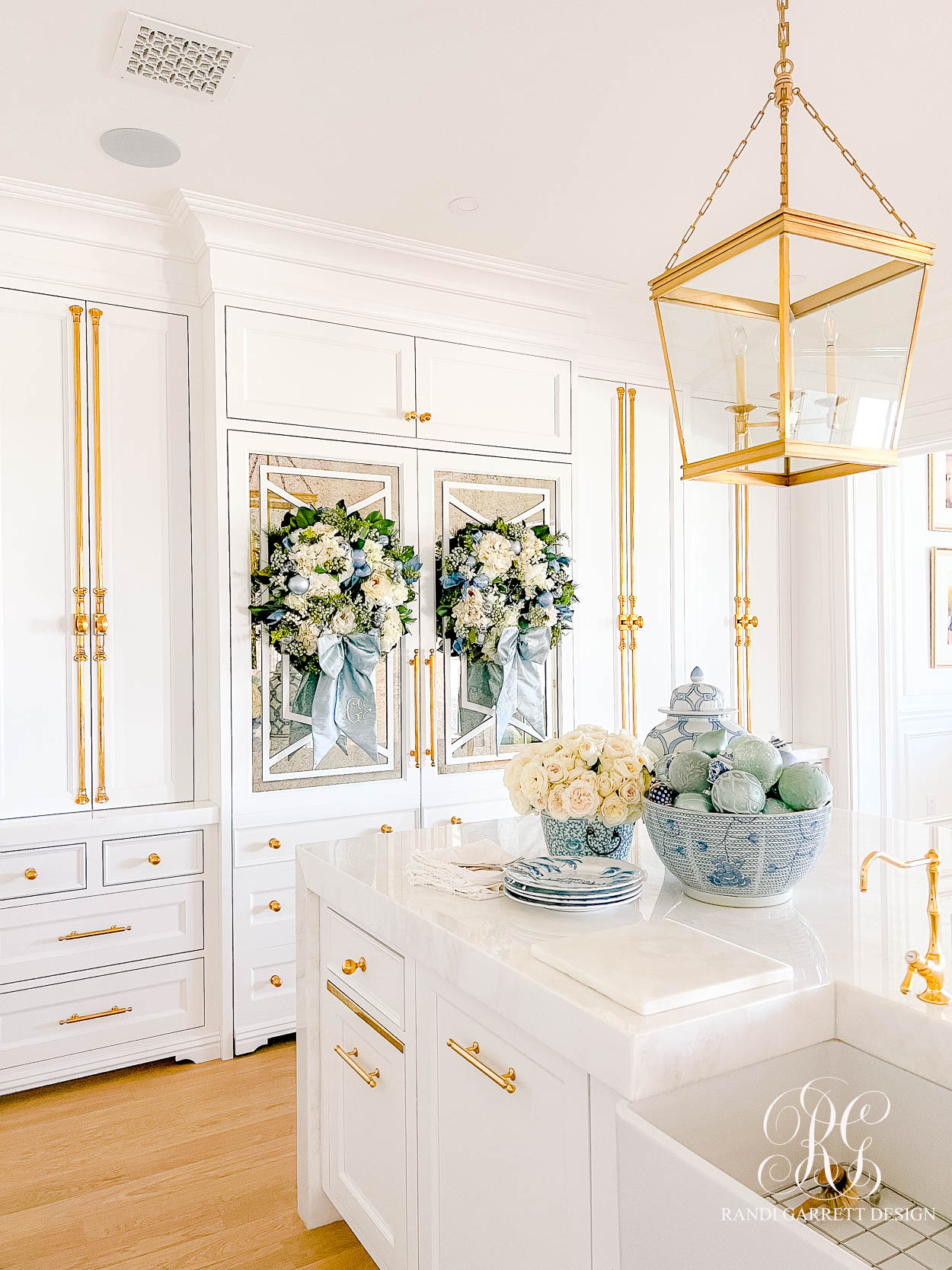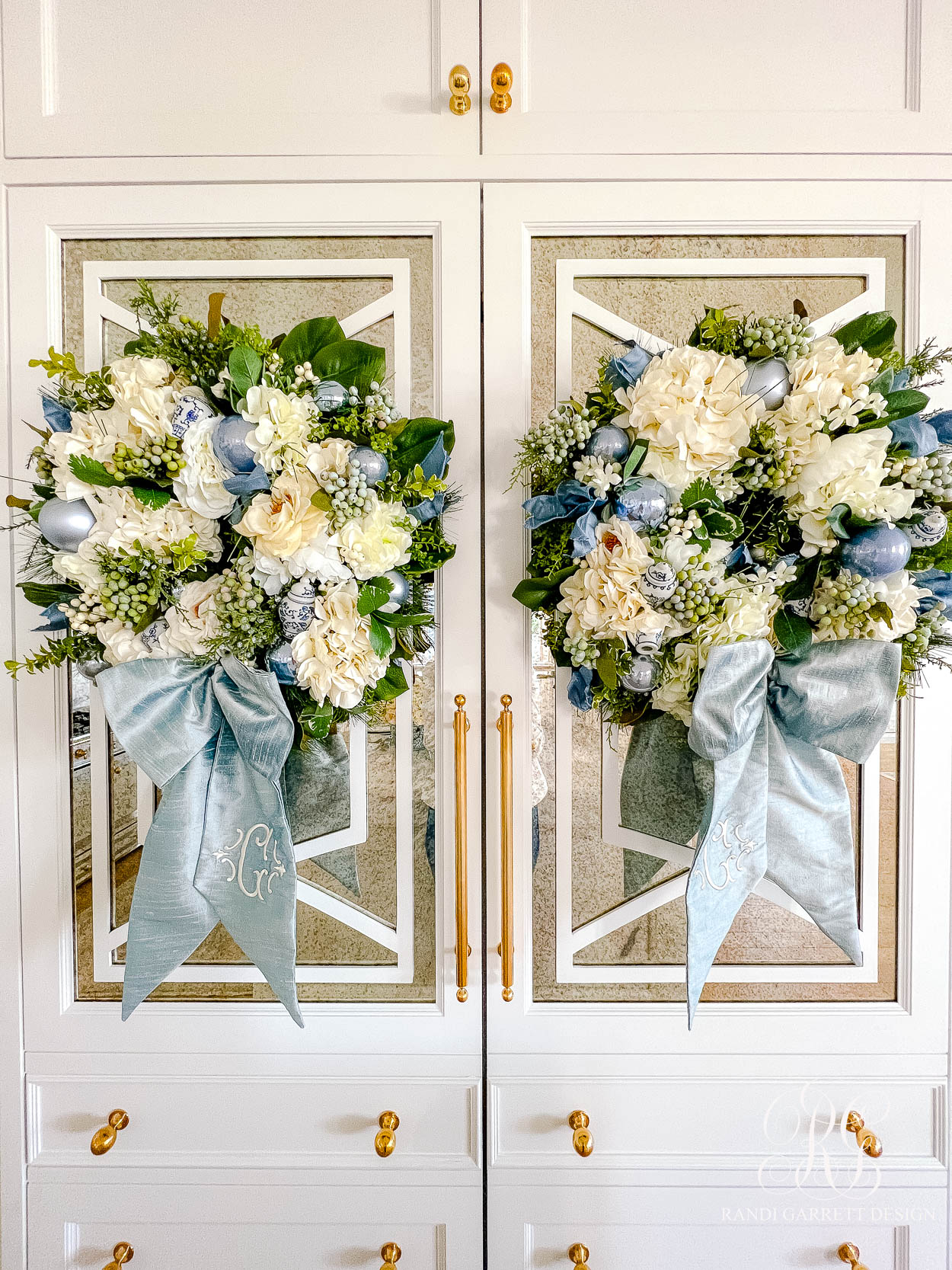 I had Terri Anne from Grace Harris Collection custom design blue and white ginger jar wreaths that would coordinate with my Christmas decor. You can also purchase these exquisite wreaths from your home here. Add the stunning monogrammed wreath sash as well! Look how realistic they look! She did a phenomenal job design these! Attach them to your fridge, cabinet or wall with command hooks.
Grace Rose Farm white roses adorn the counter in a few of my favorite ginger jars and vases. Their roses look gorgeous on their own arranged in your favorite vessel.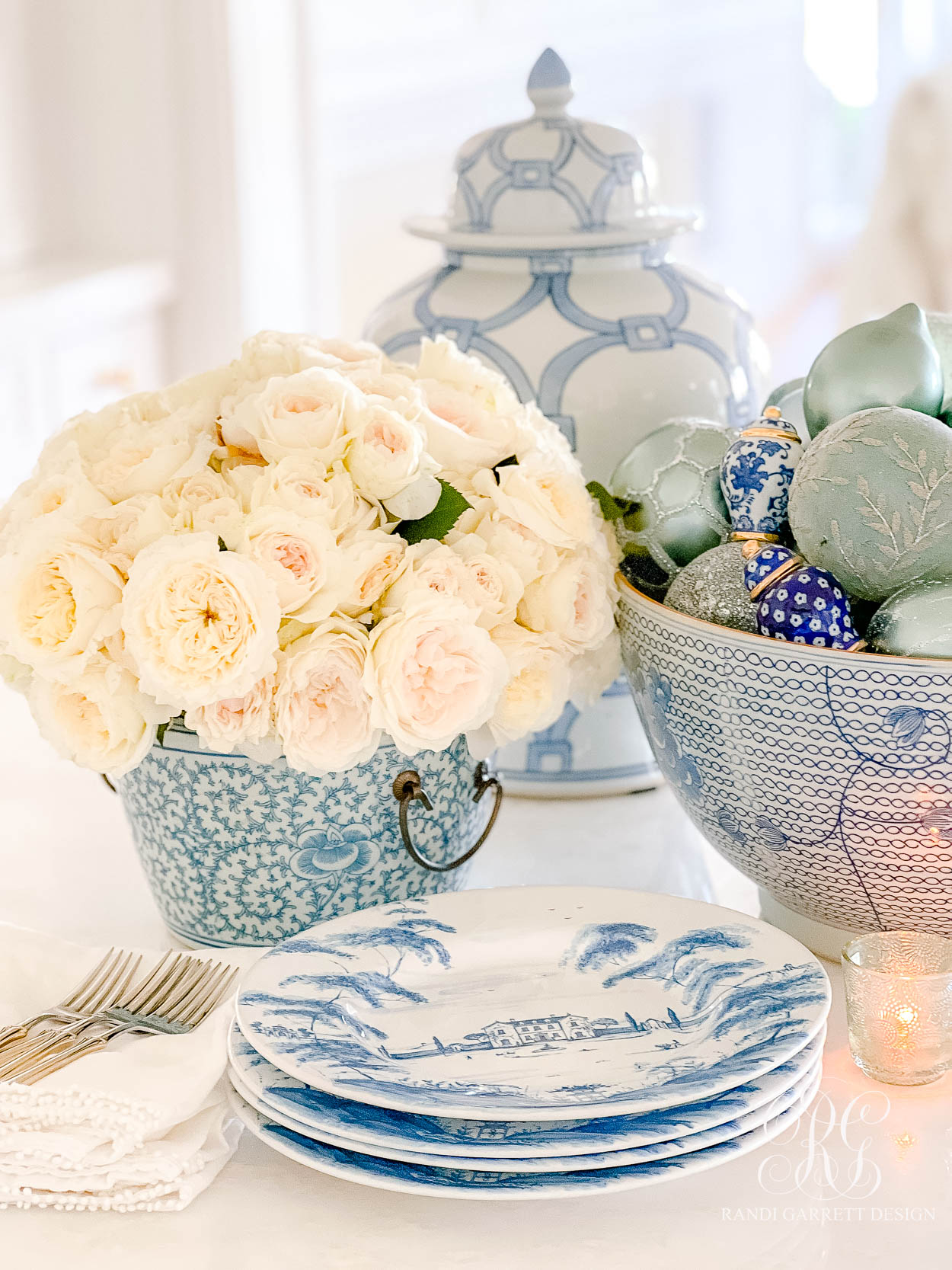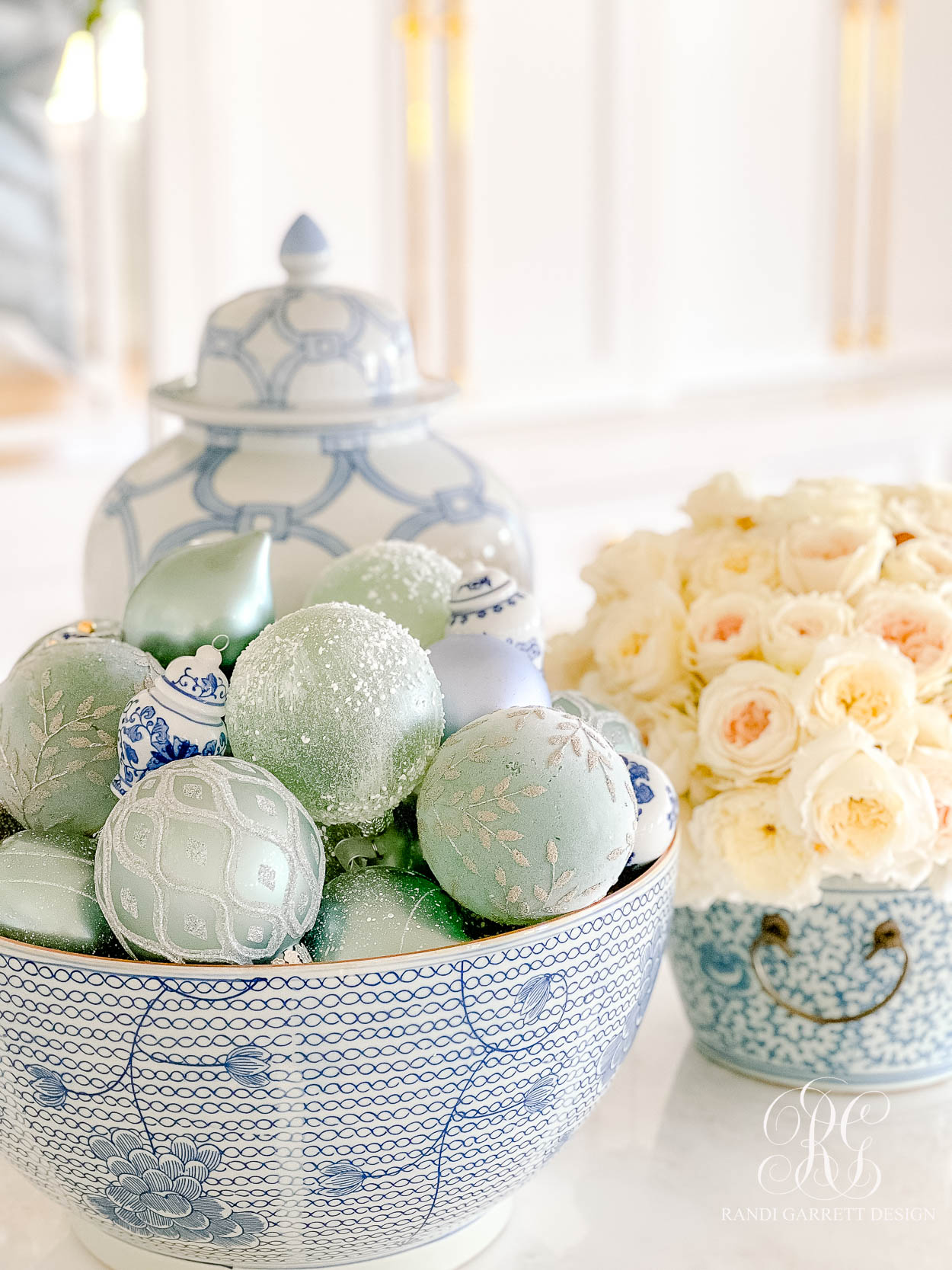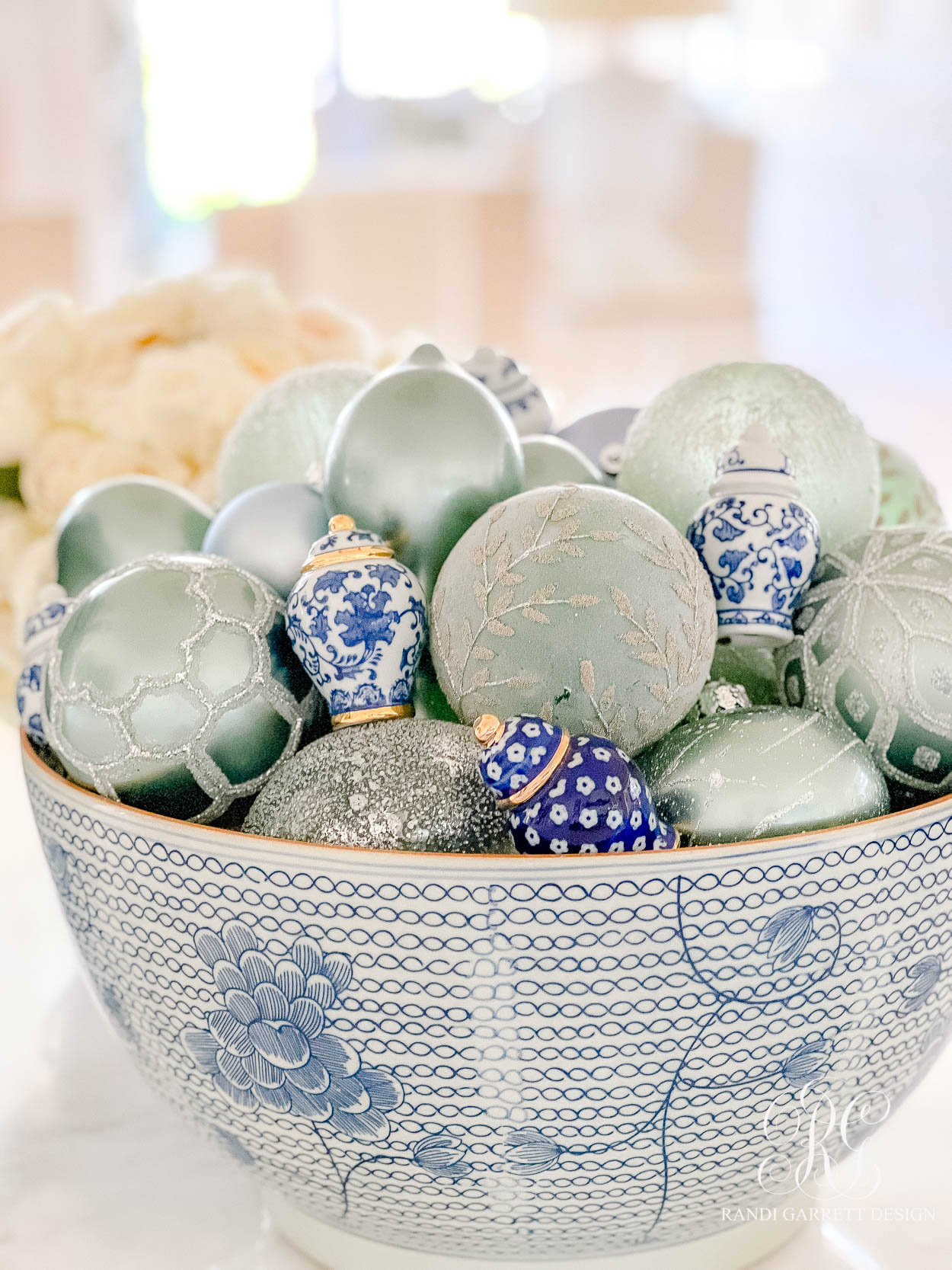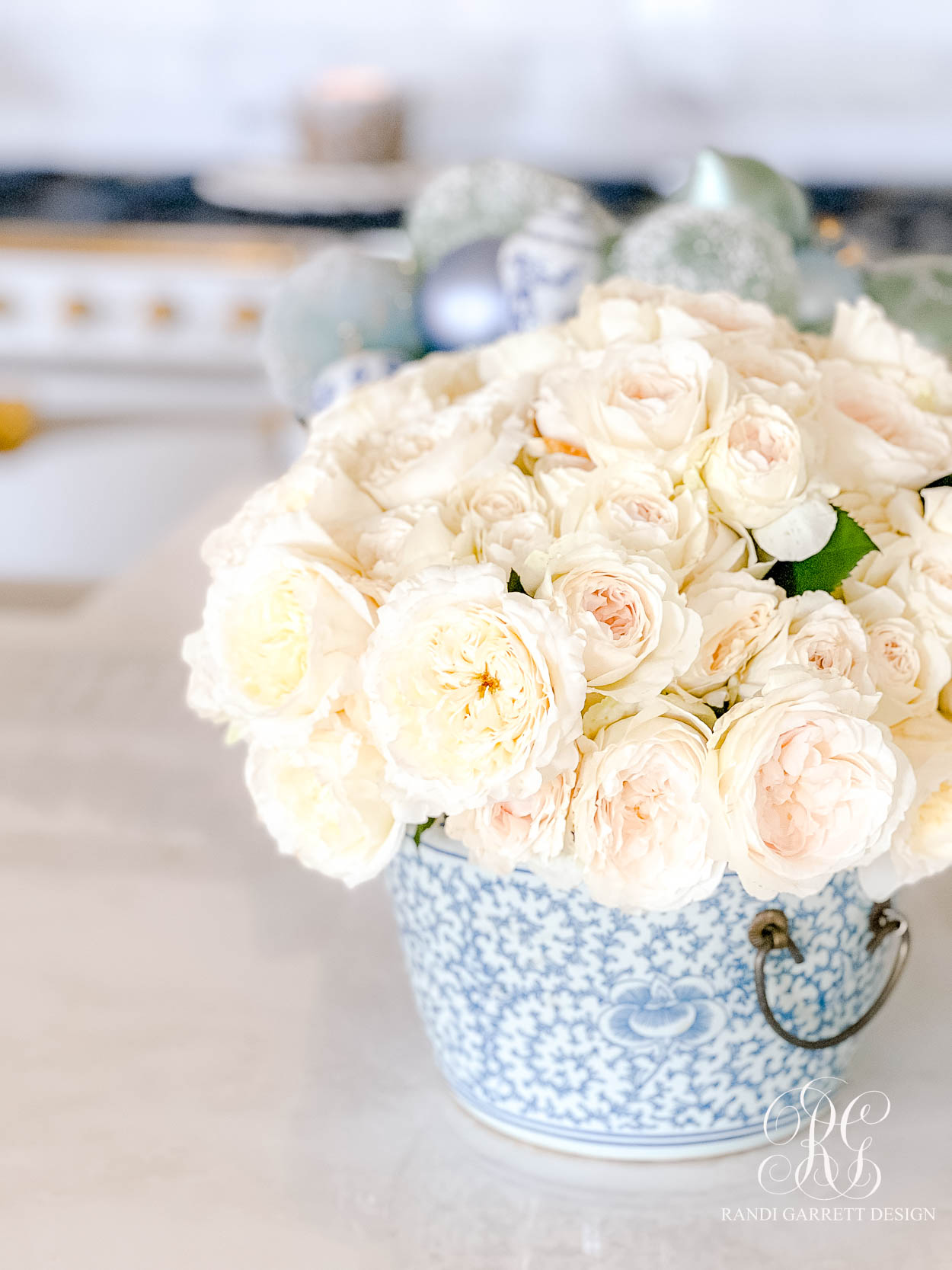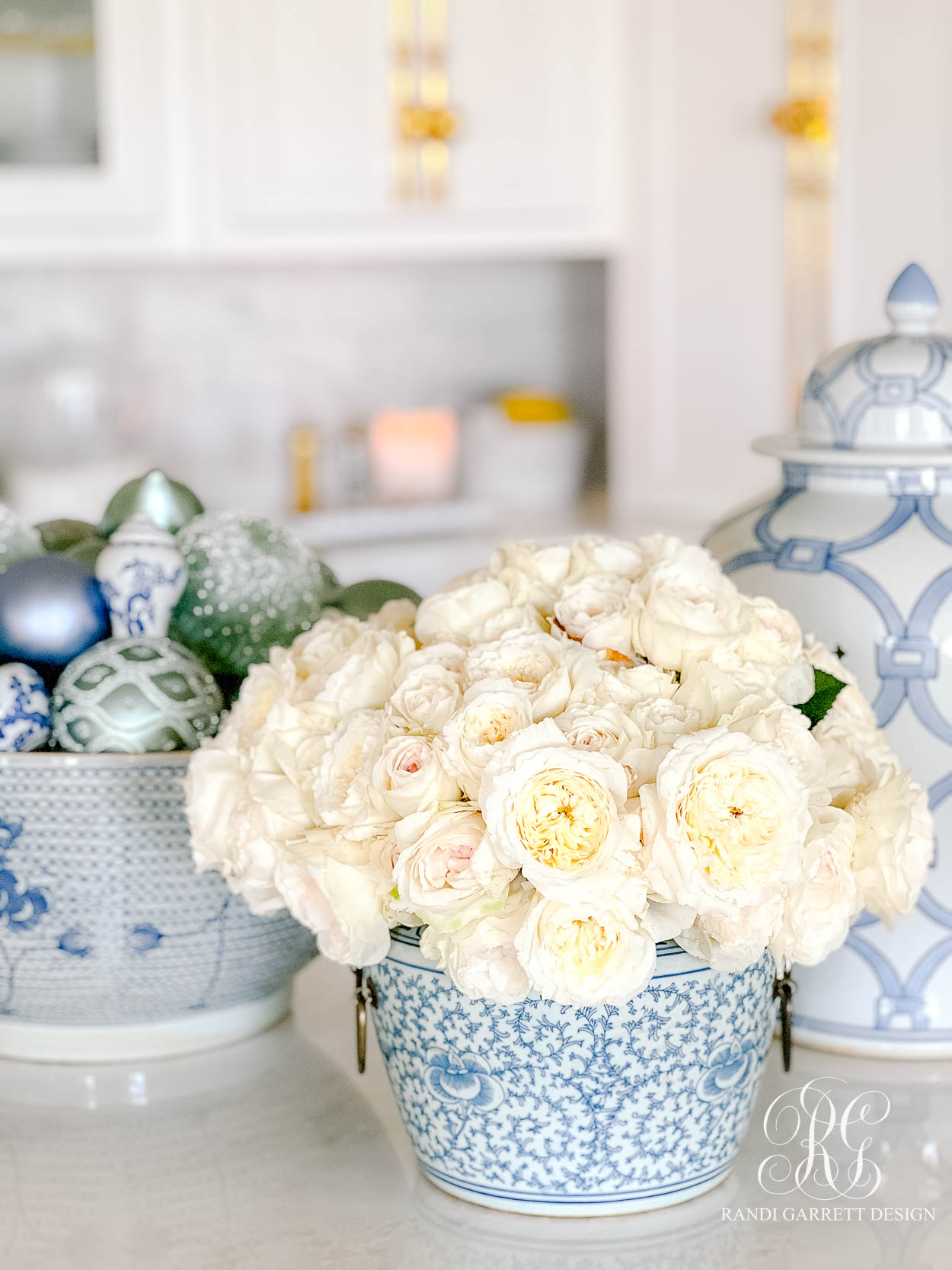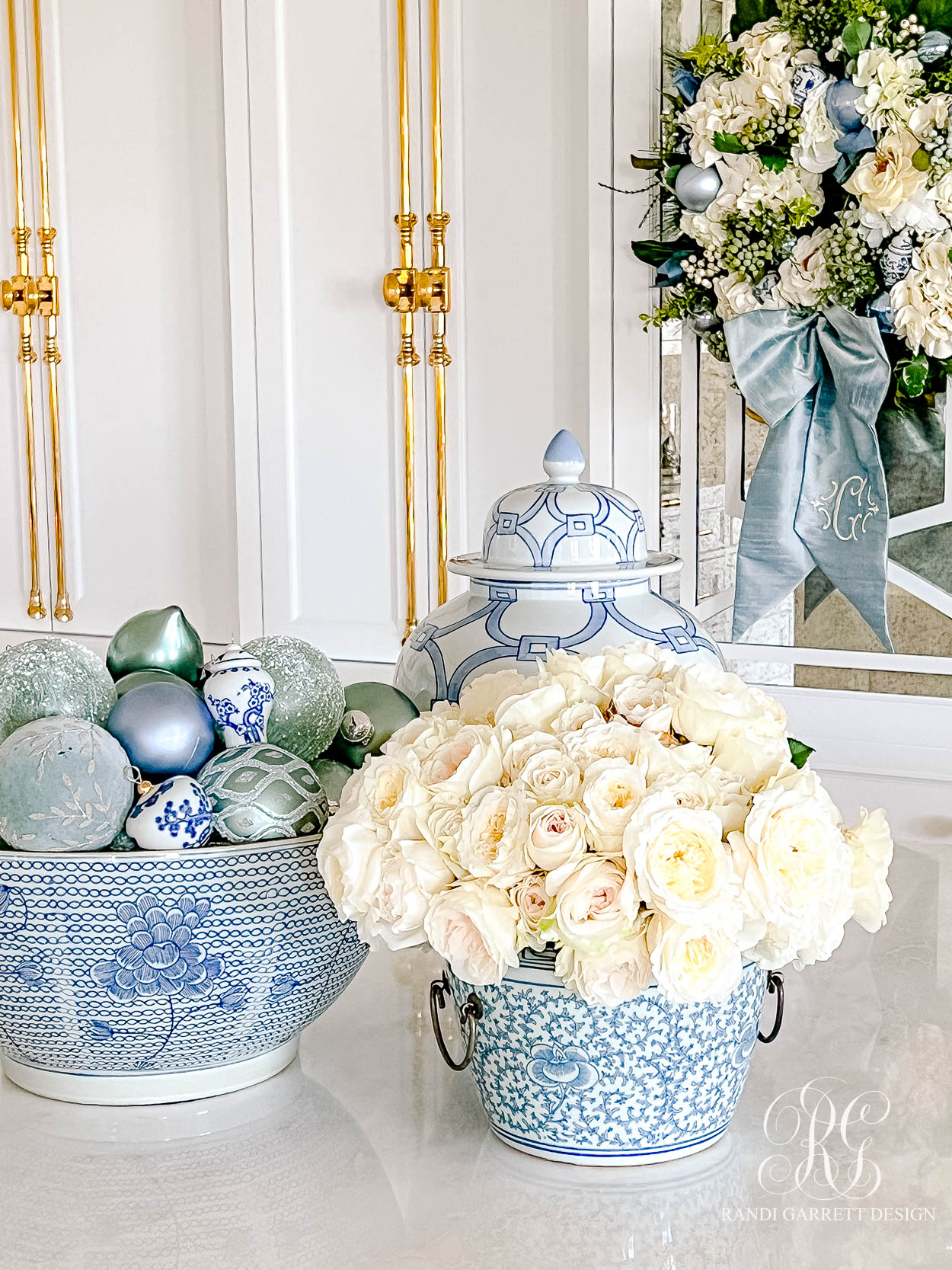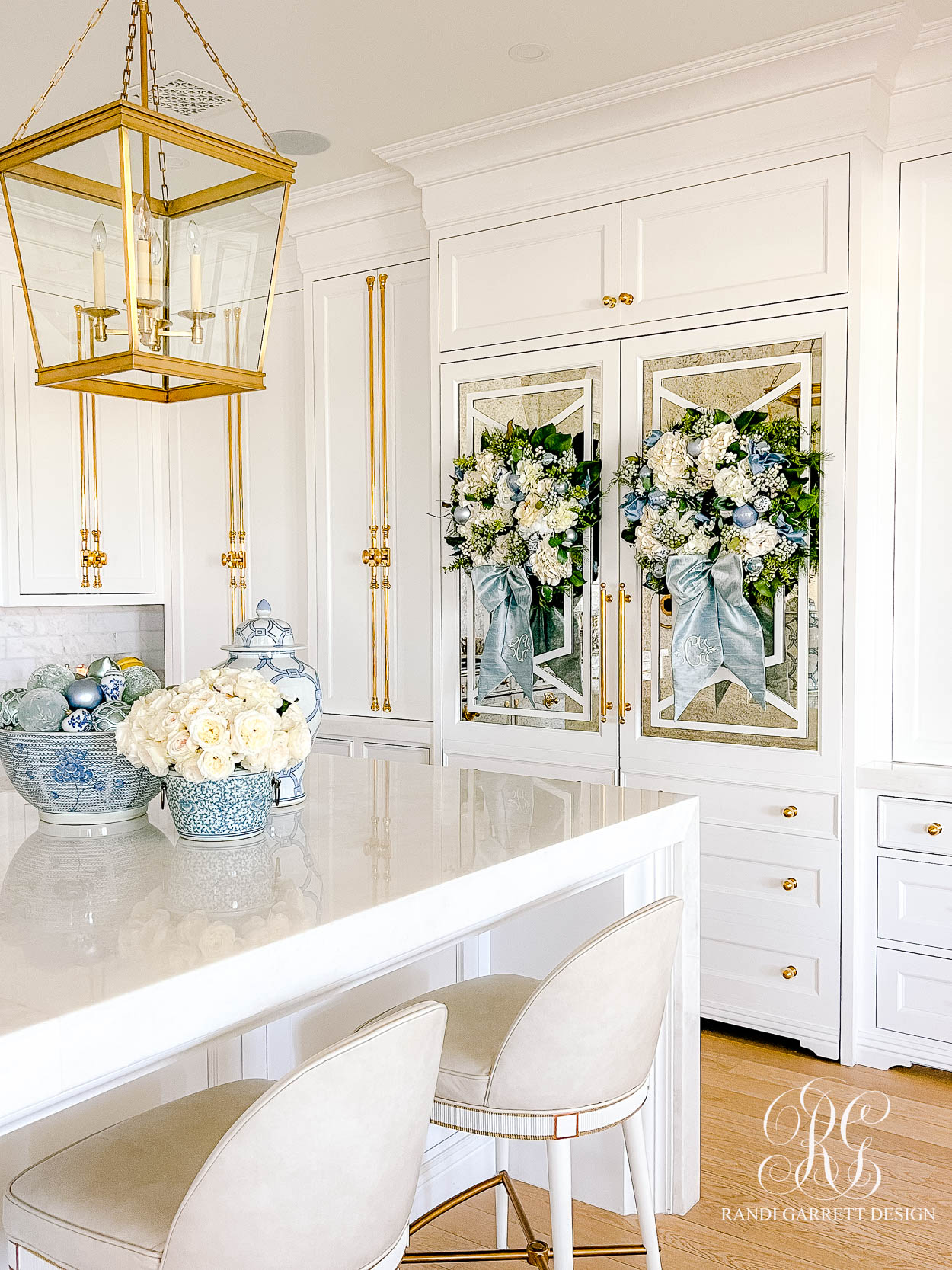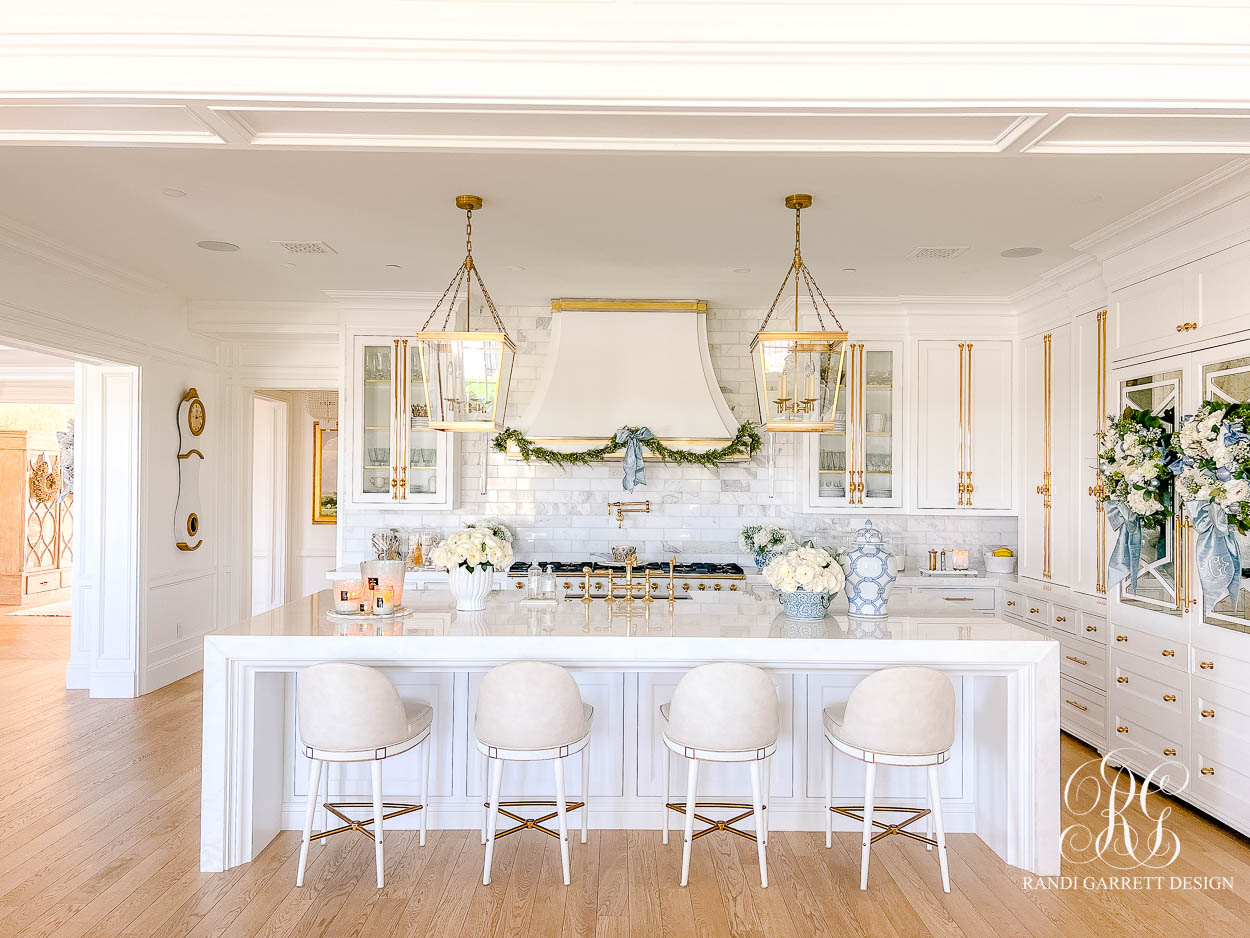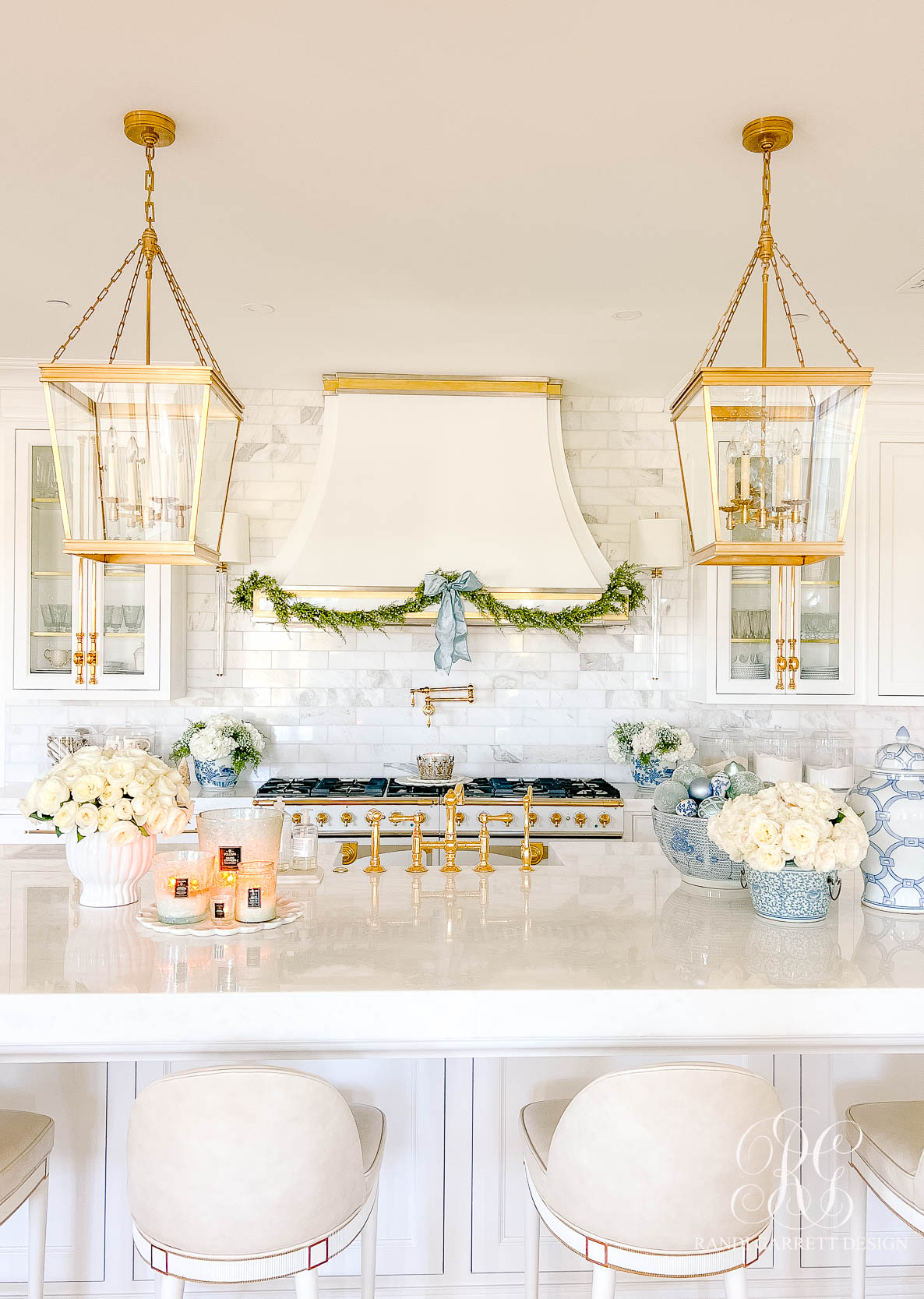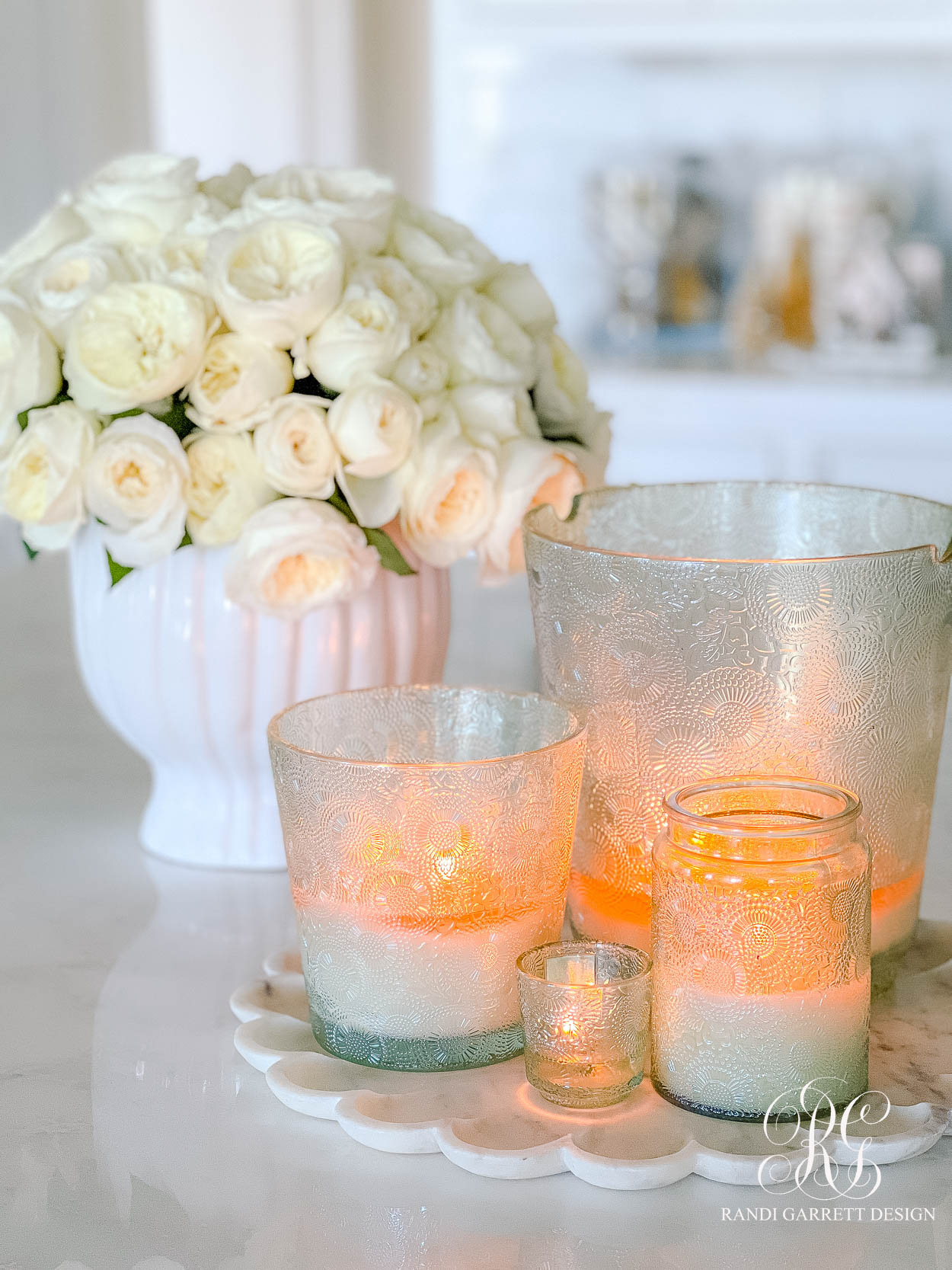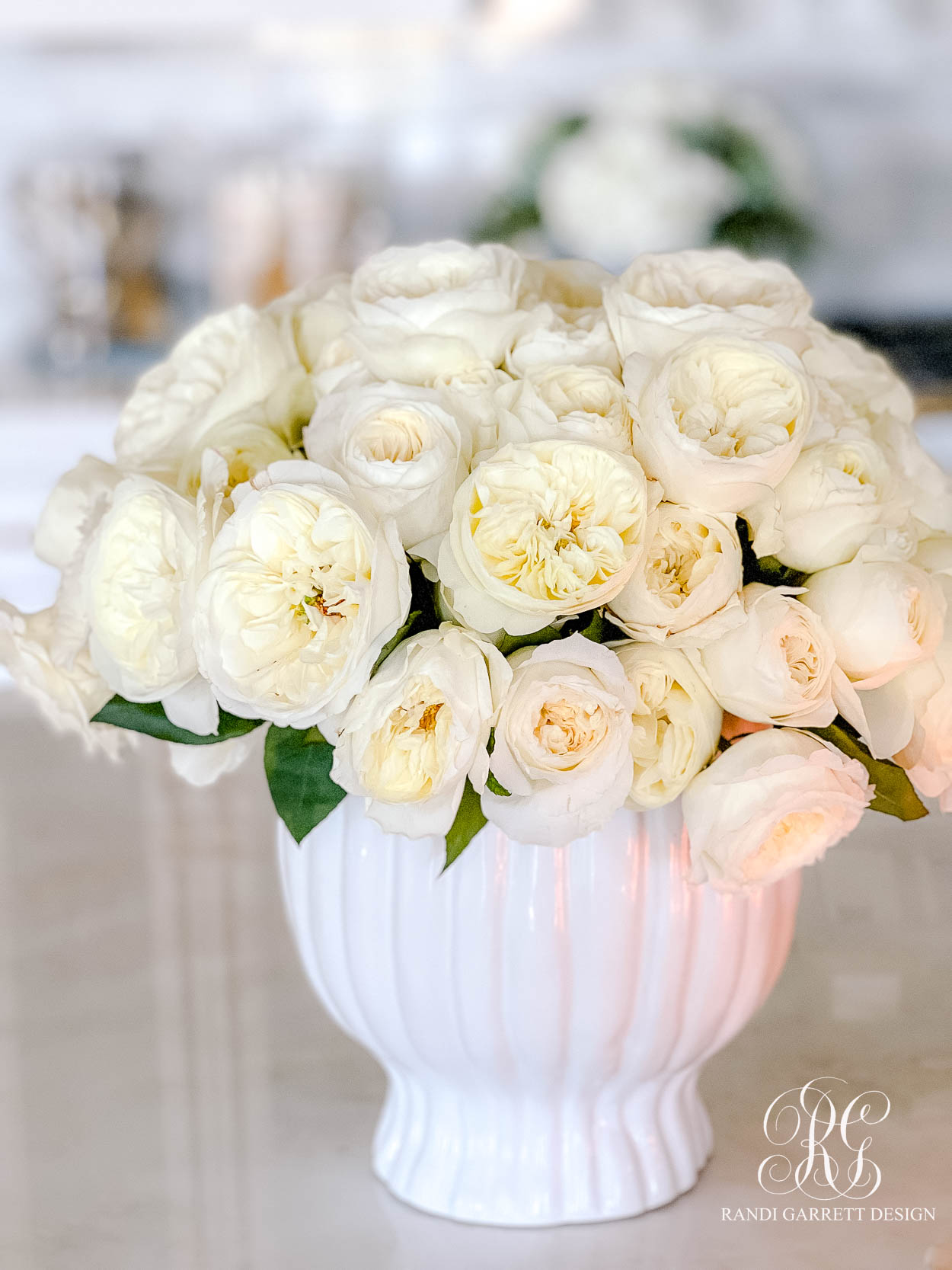 TheseWhite Cypress candles are my go to Christmas season candle! They smell like freshly cut pine and fill the entire house with the most yummy Christmas scent! Style them on this marble petal tray for a simple, festive display.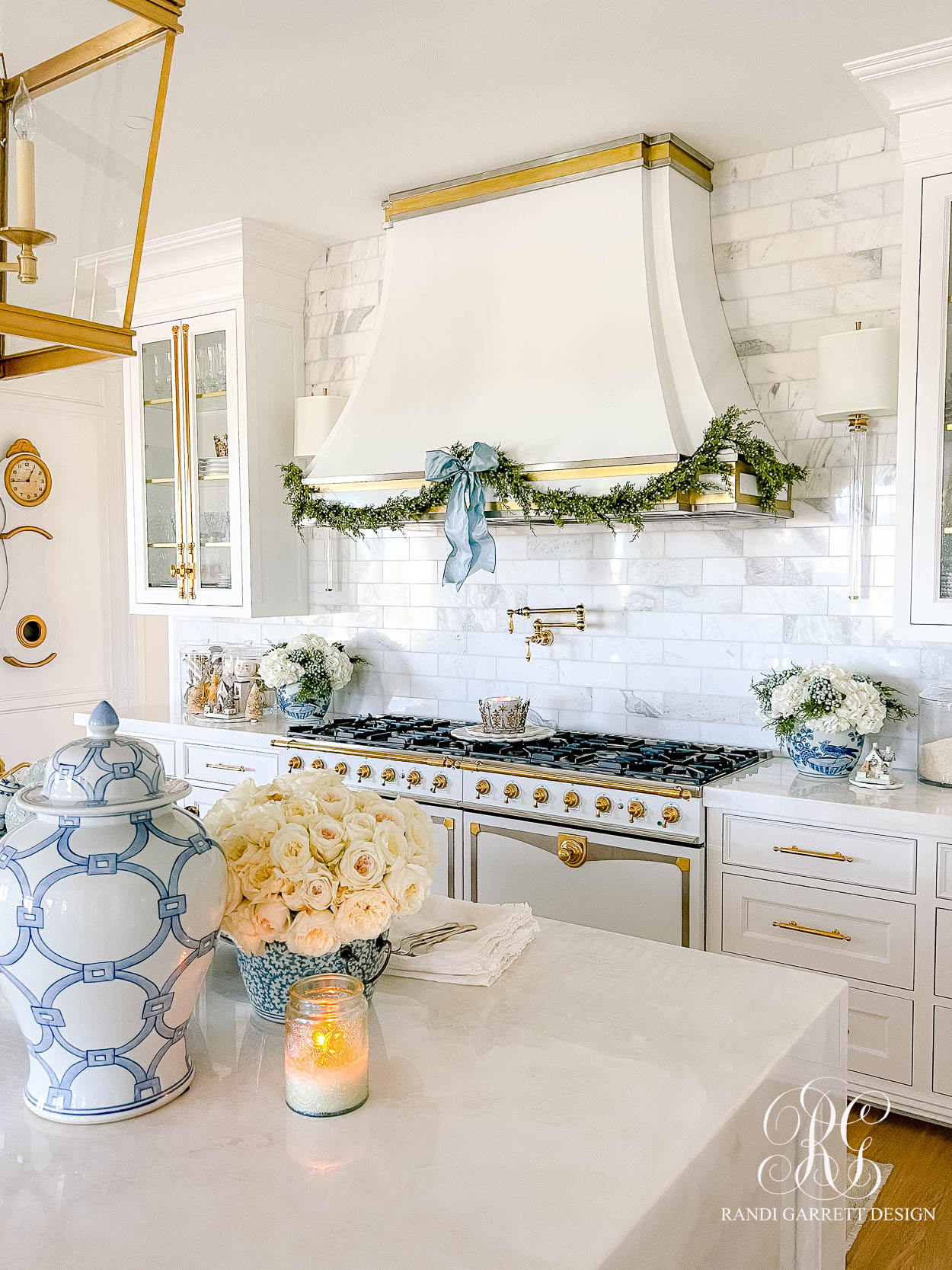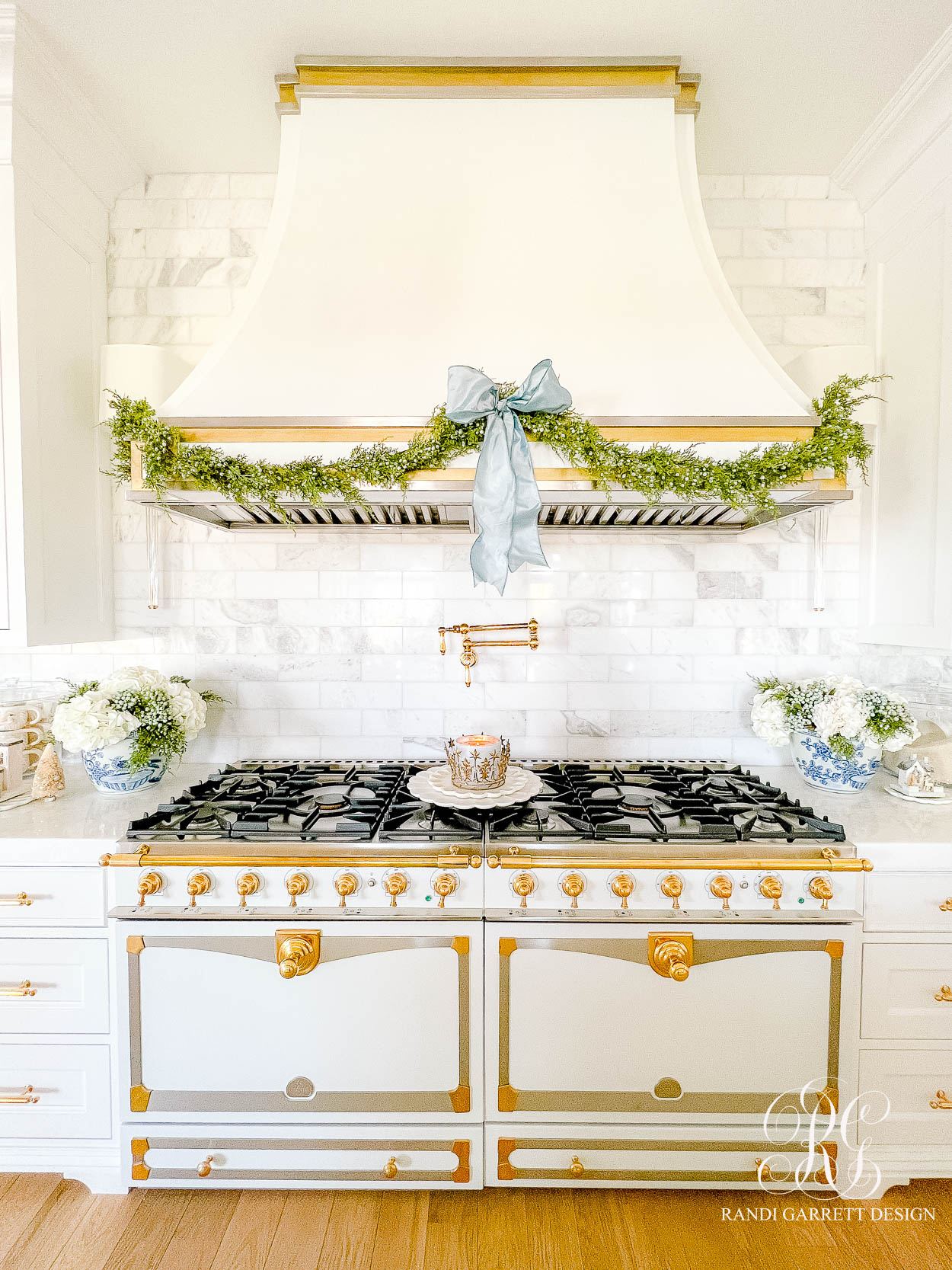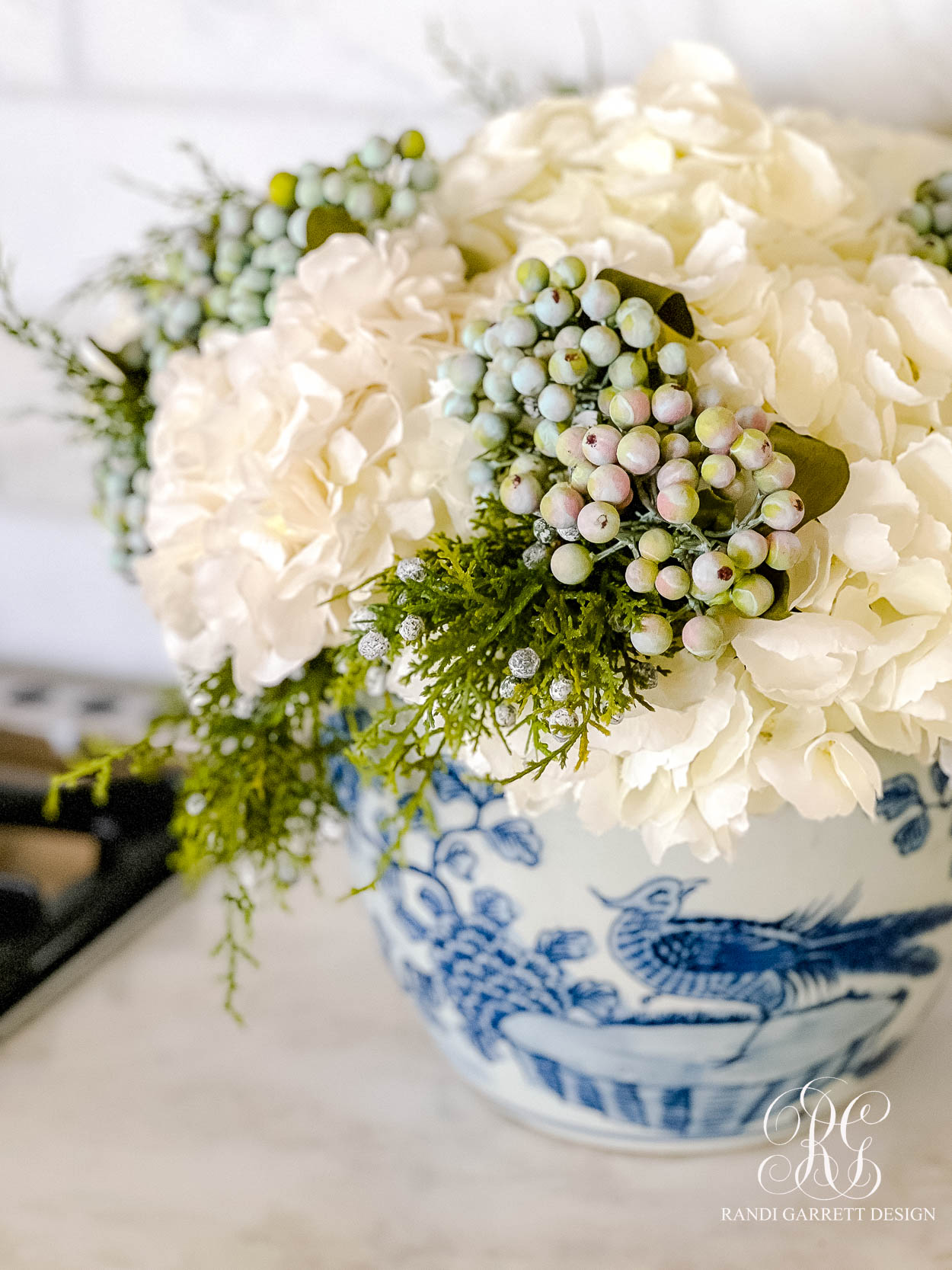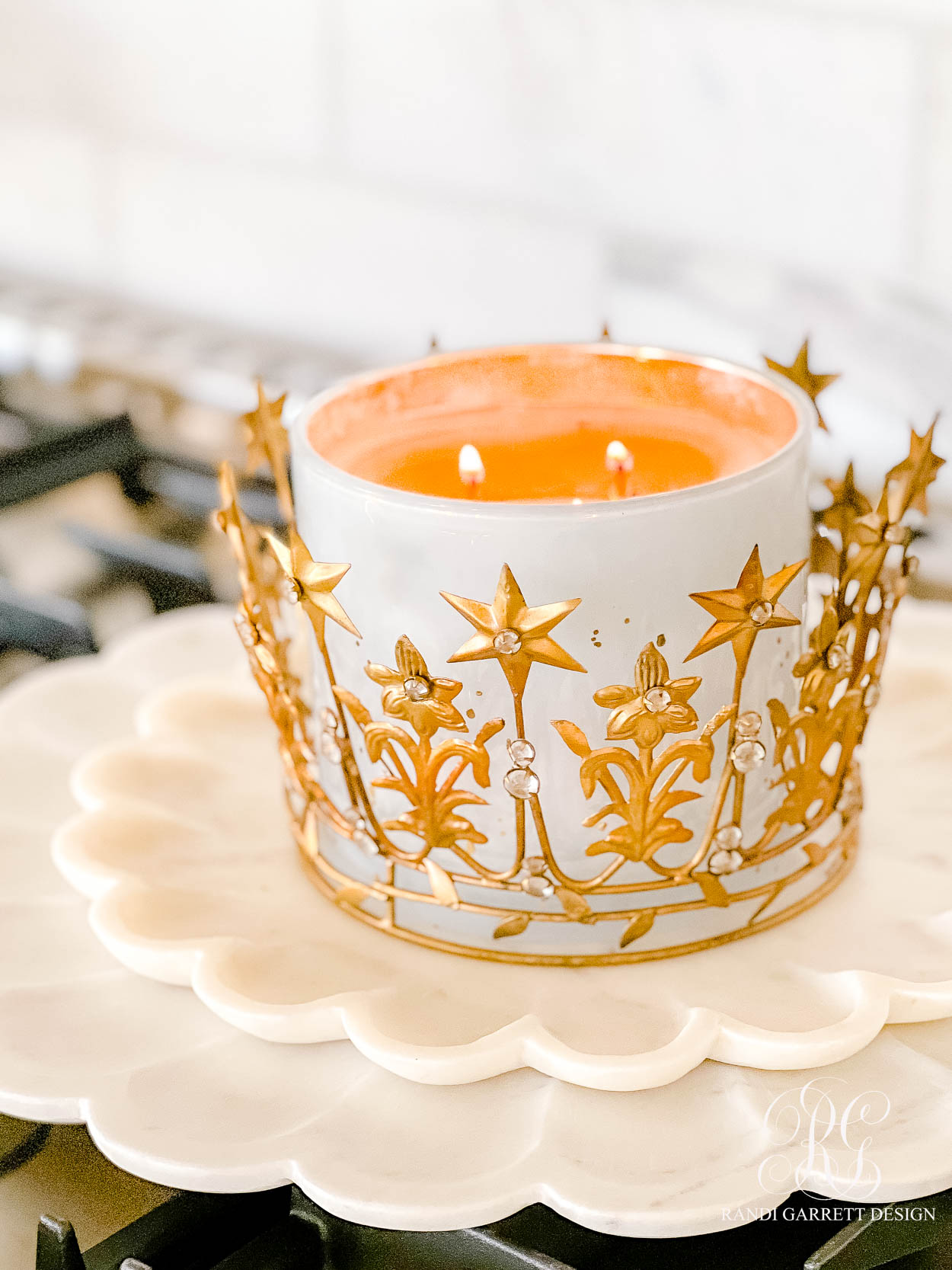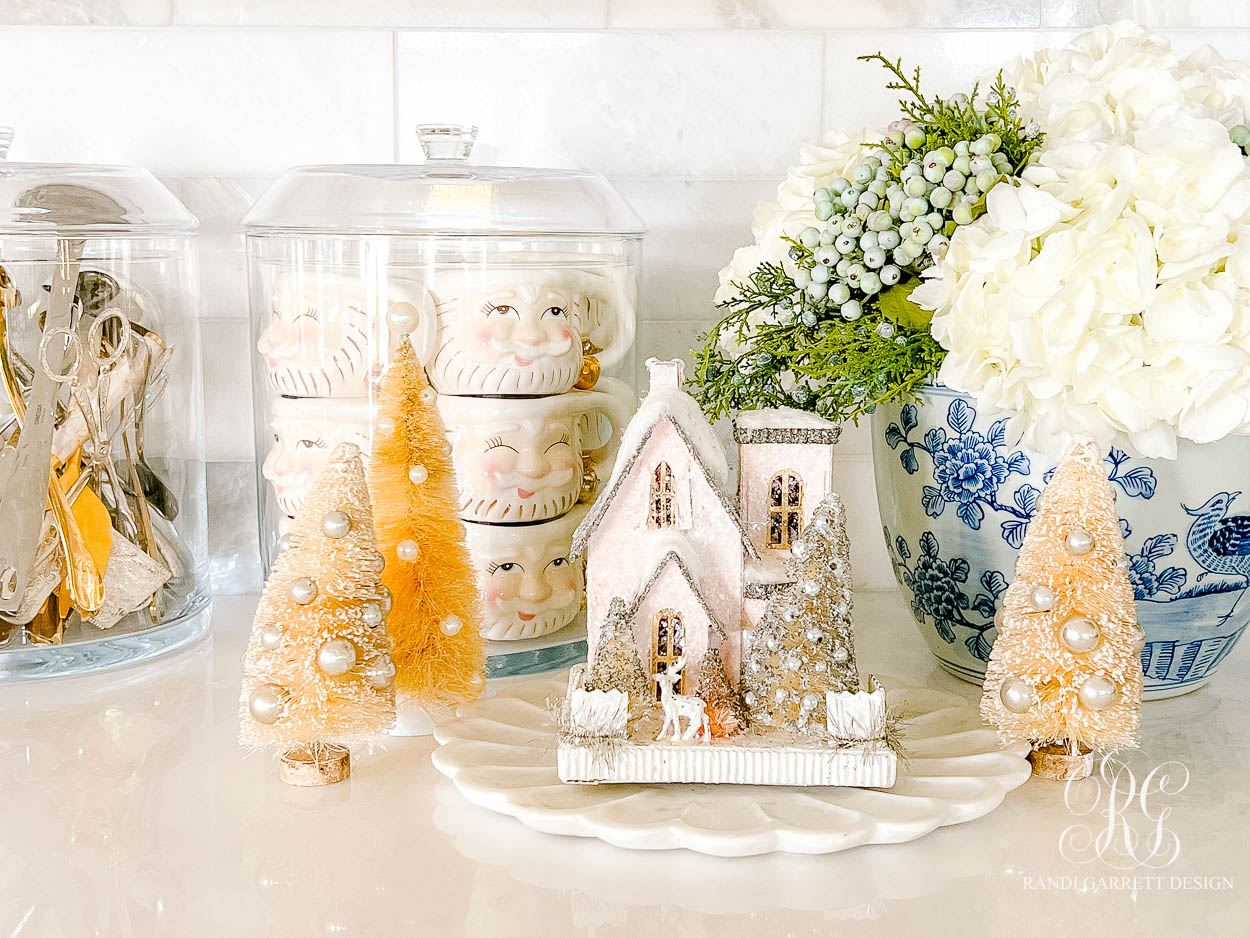 Over the stove, we hung this lacy juniper garland with these gold magnetic hooks. They work like a charm! Use them on anything metal! A simple french blue bow completes the look! I love this blue taffeta ribbon so much!
For a simple Christmas arrangement, fill a blue and white chinoiserie planter with white hydrangea, juniper picks and a few berry picks.
Blue and White Christmas Breakfast Room
For a dramatic statement we draped garland on our breakfast room french doors. We used these lightly flocked garlands mixed with these realistic eucalyptus garlands (we zip tied them together). Next we zip tied in some round leaf eucalyptus picks and a few berry picks. We used 6 of each garland for each set of windows. Once the garlands were finished, we zip tied them to the curtain rods. They are very light weight so they won't compromise the rod. It looks magical!
Simple flocked wreaths got a little glow up with the same eucalyptus and berry picks. To finish them off, add a blue taffeta bow and a few bottle brush trees. These are attached at the top of each door with a few thumb tacks and ribbon.
For the centerpieces, I used my favorite Christmas cottage, bottle brush trees and a few hurricanes with Santal Vanille Candles.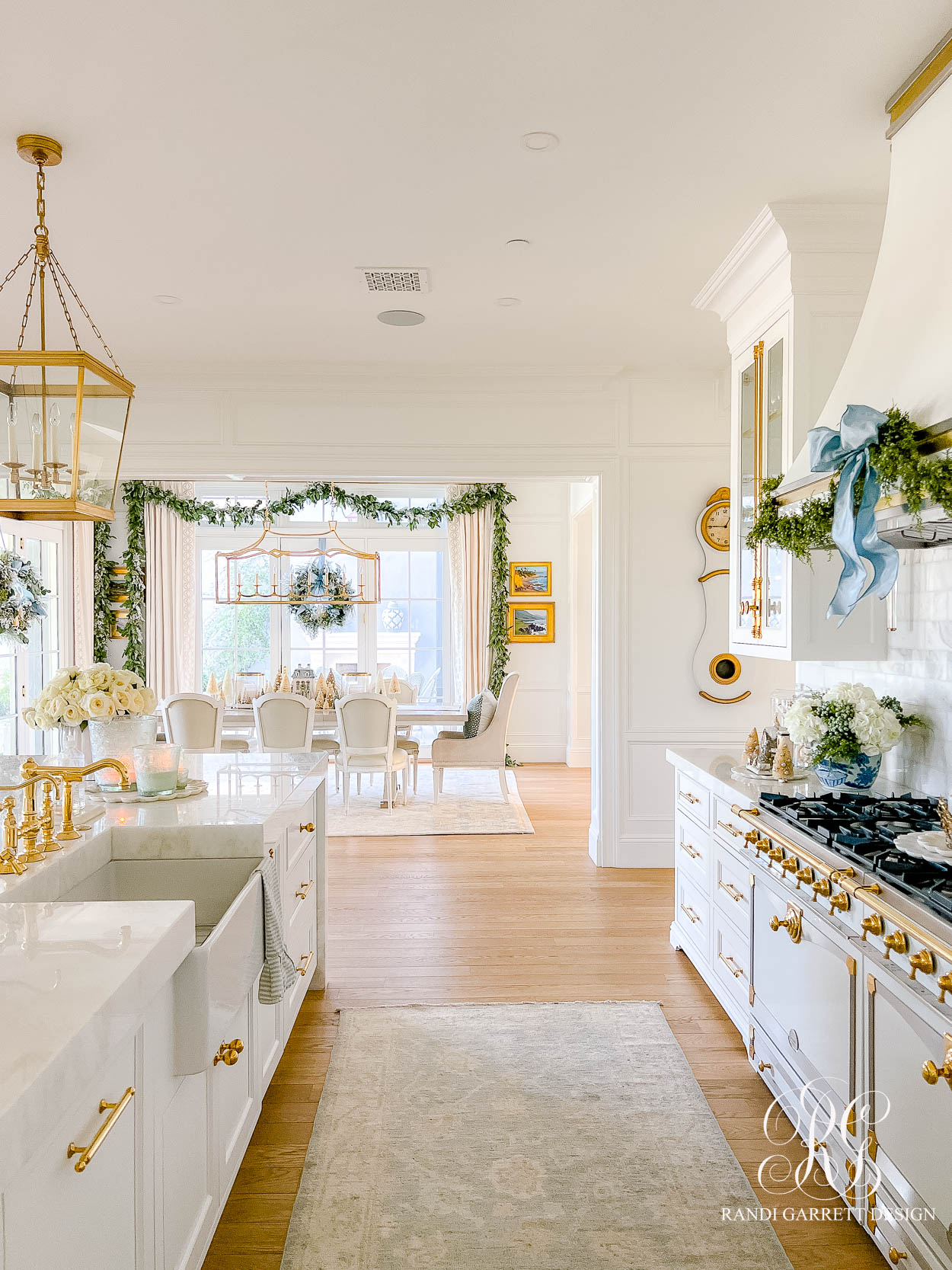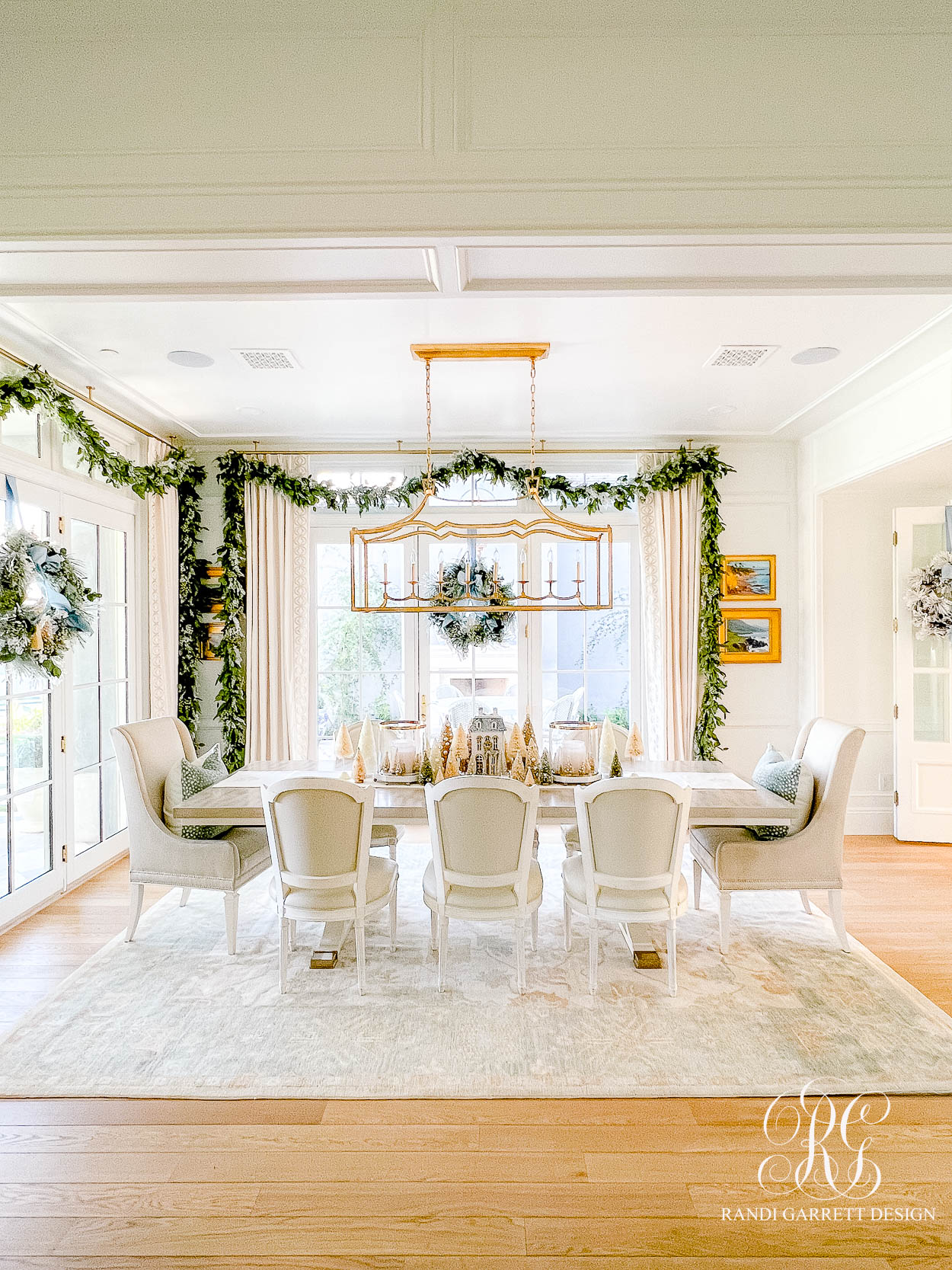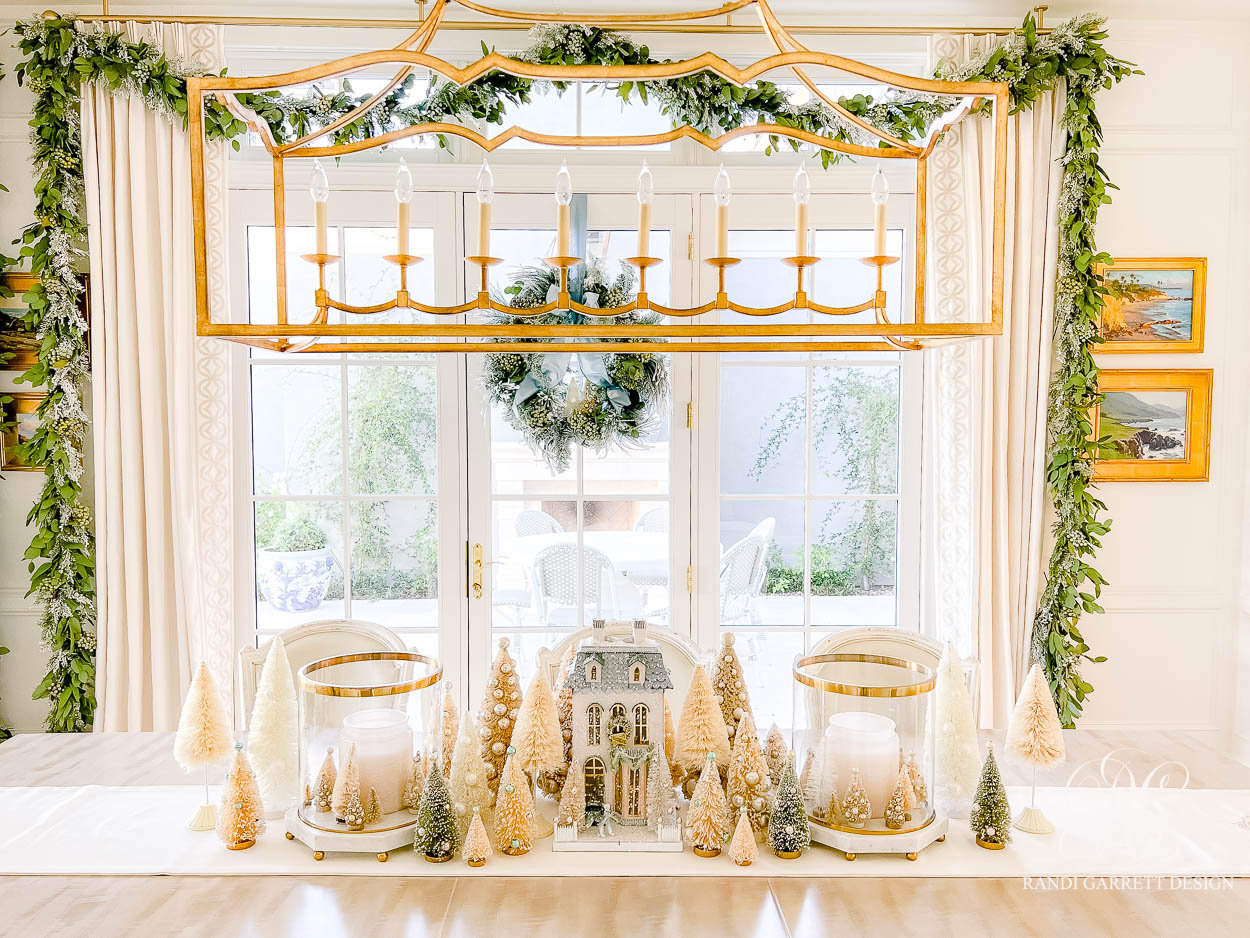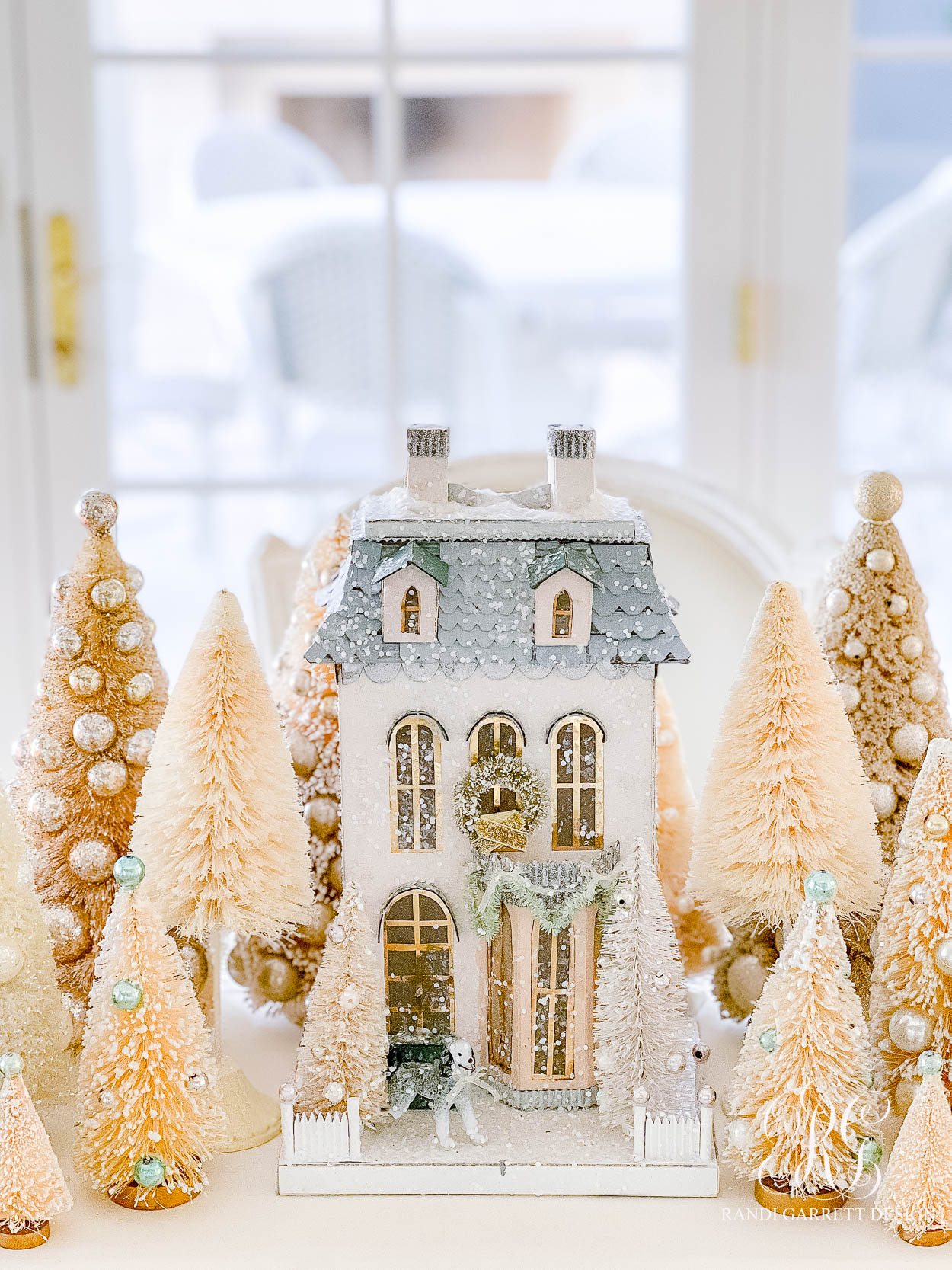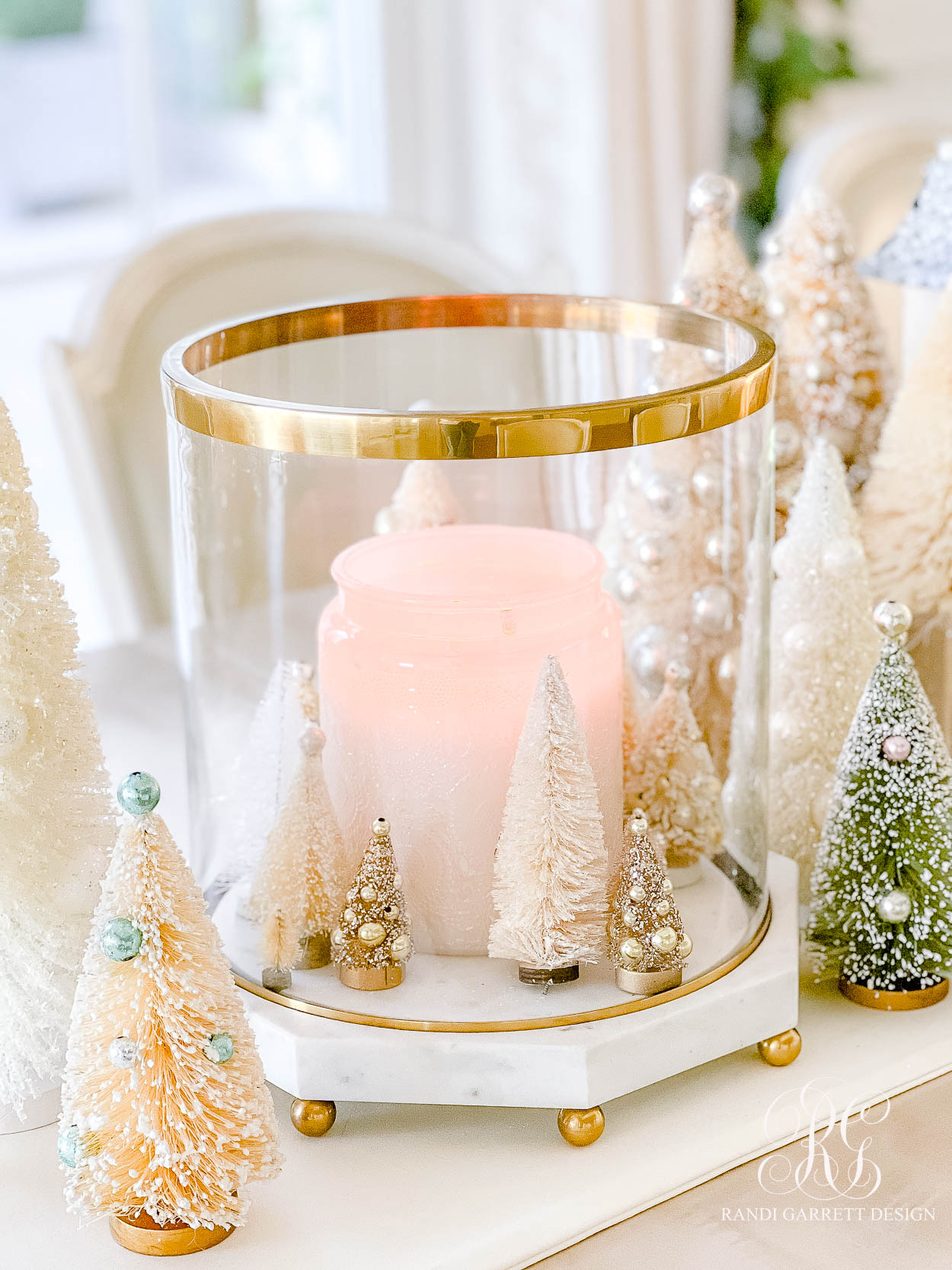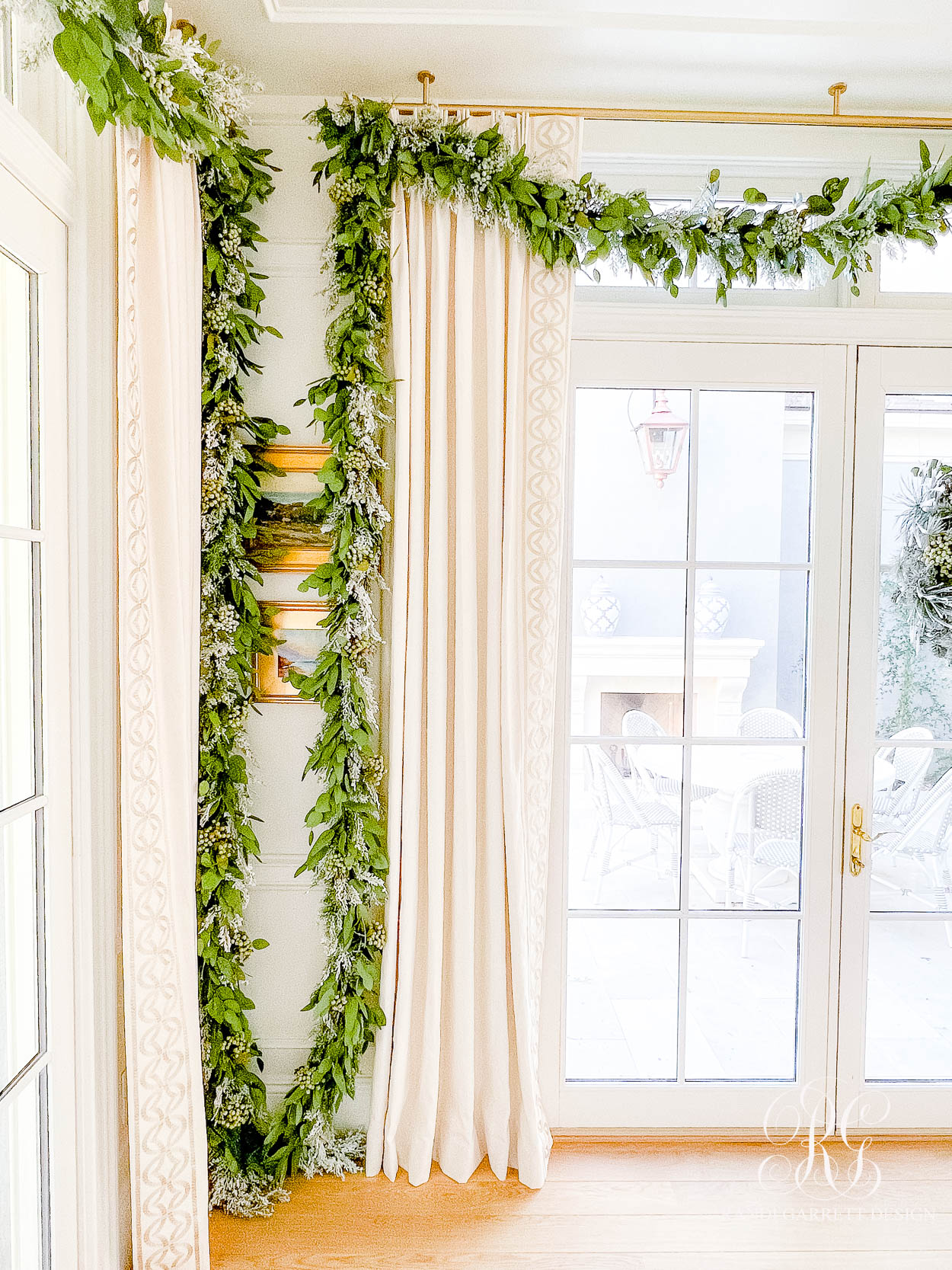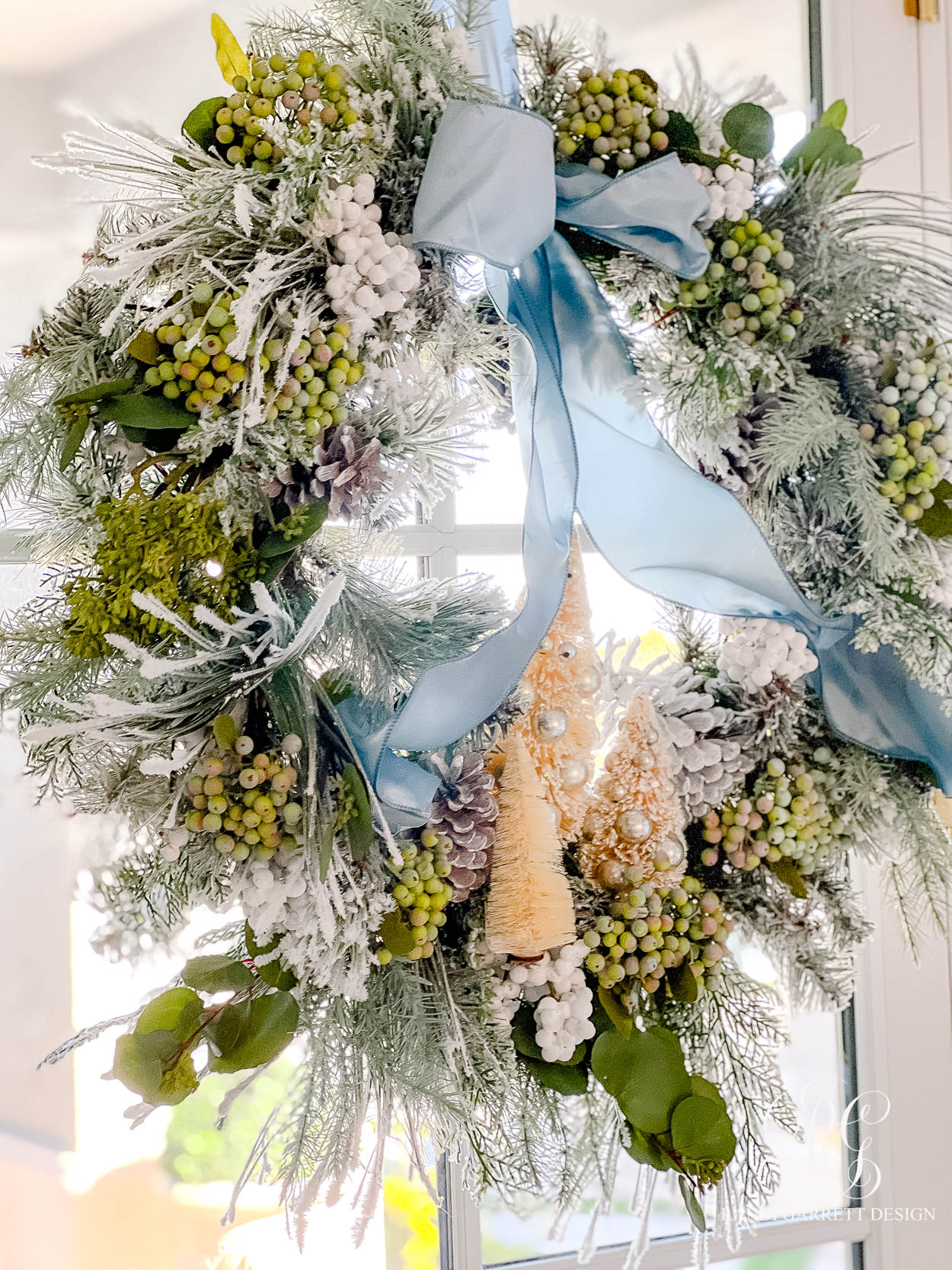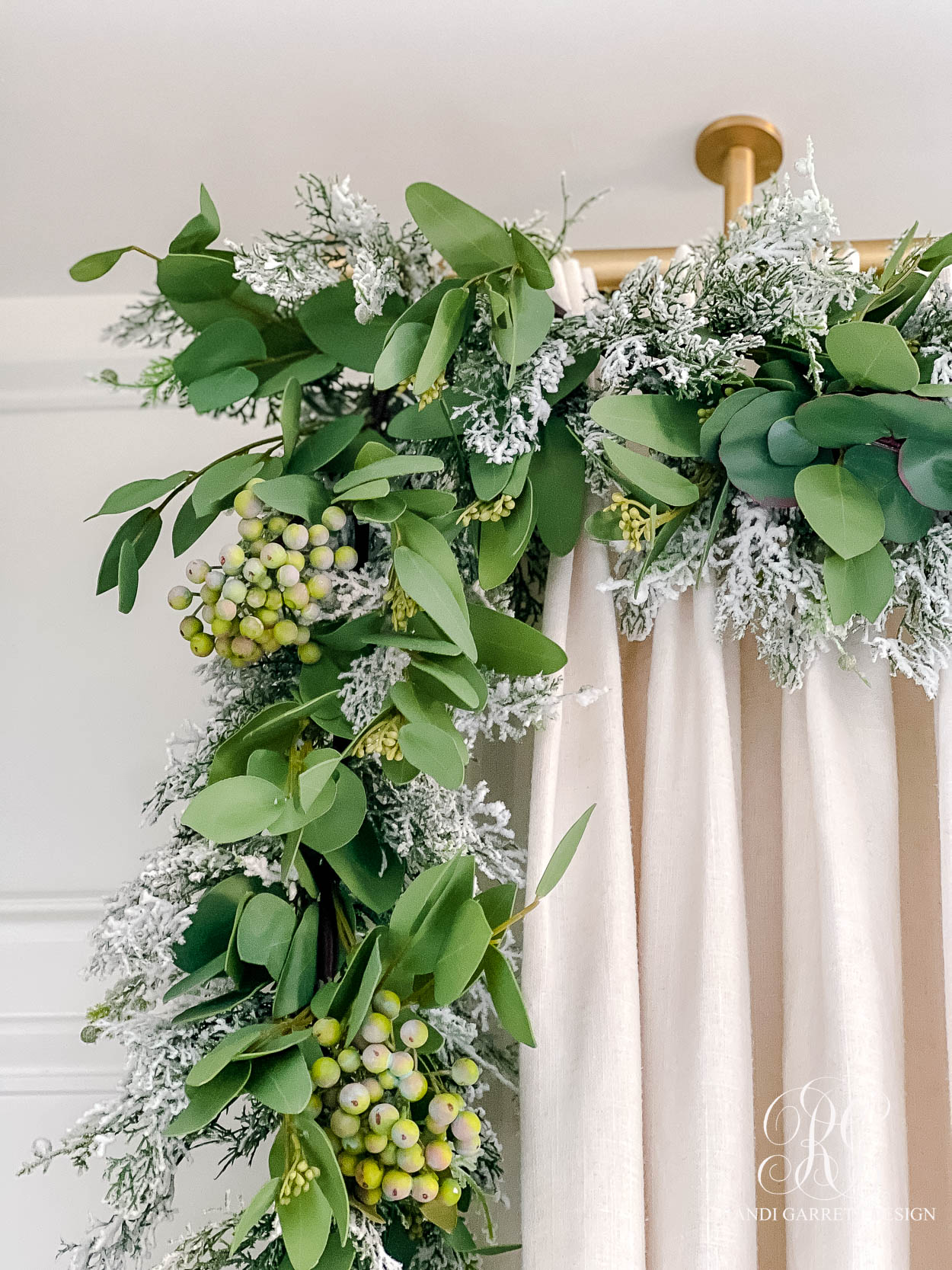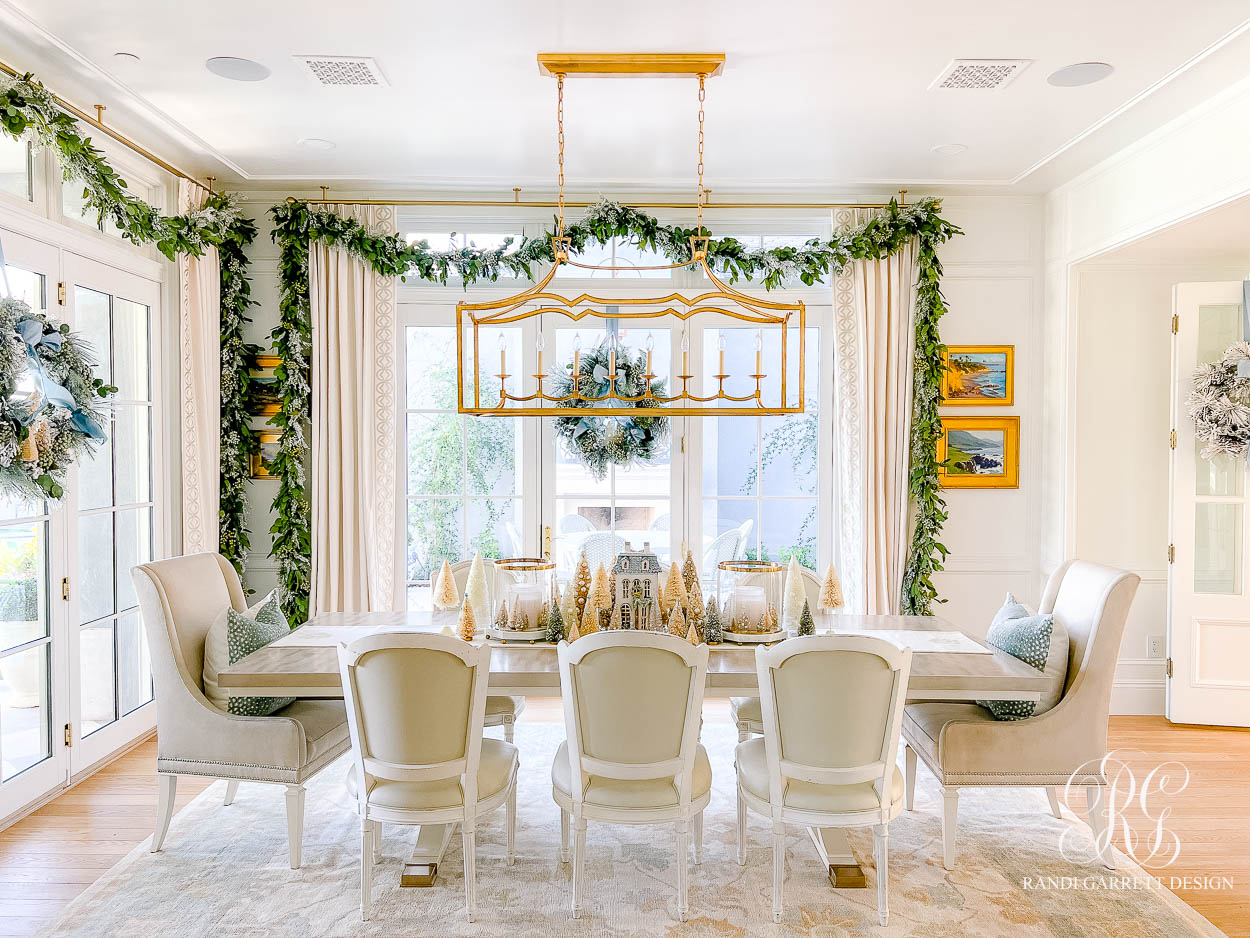 Blue and White Christmas Pantry
(Get sources for our pantry in ourButler's Pantry reveal post here)
Our pantry is right off the kitchen and family room. We hung a large oval pine wreath with a blue taffeta bow on the door to welcome Christmas. Our pantry shelves our filled with ginger jars. You could do something similar down the center of a table, on a bookshelf or side table. To dress them up for Christmas, add a few pine and berry picks. Some of my favorite new scented candles warm up the space. I love the iridescent vessel! They smell so festive too!
A darling blue and white chinoiserie wreath is hung on an adjustable gold purse stand that doubles as a wreath holder.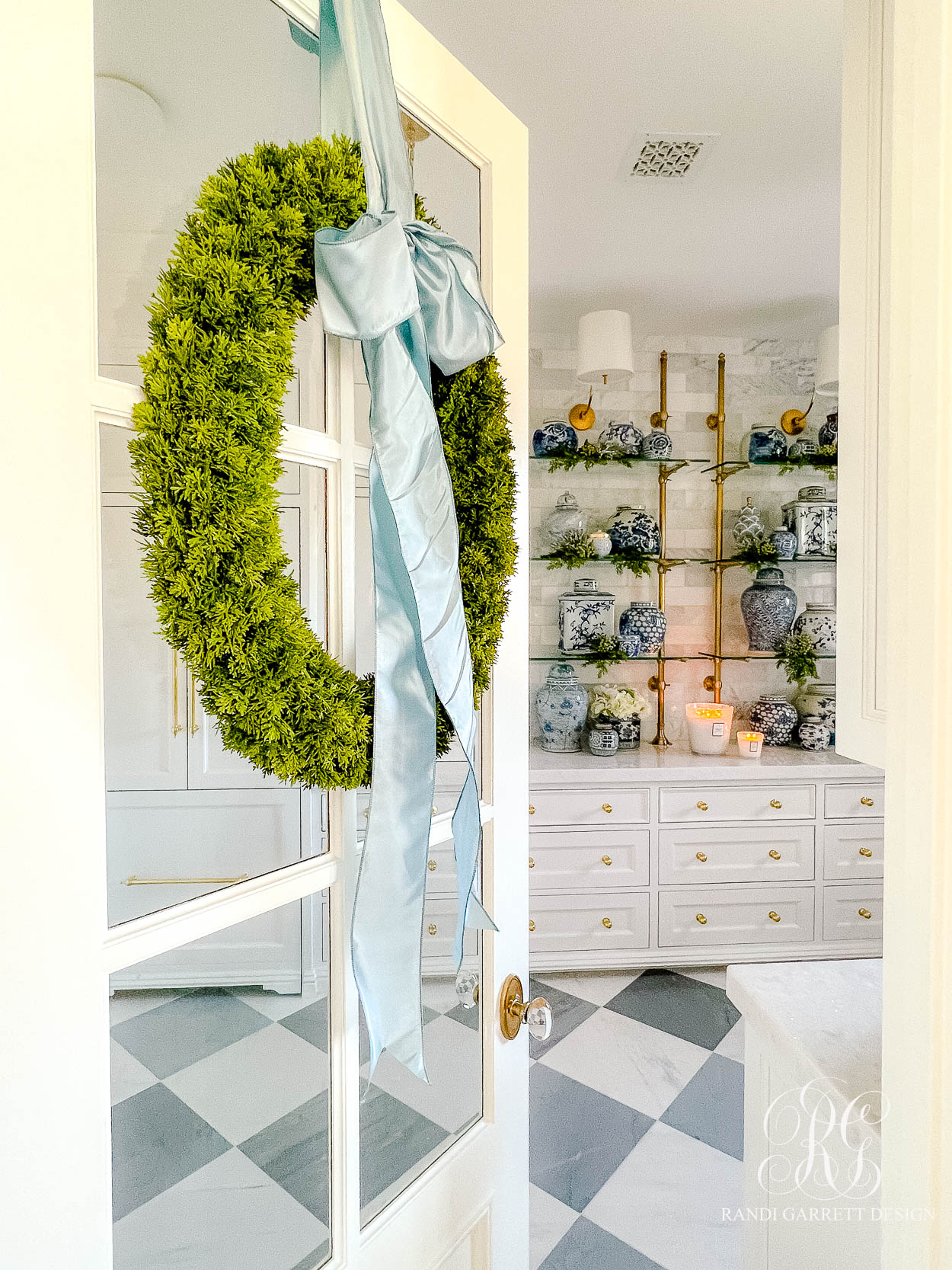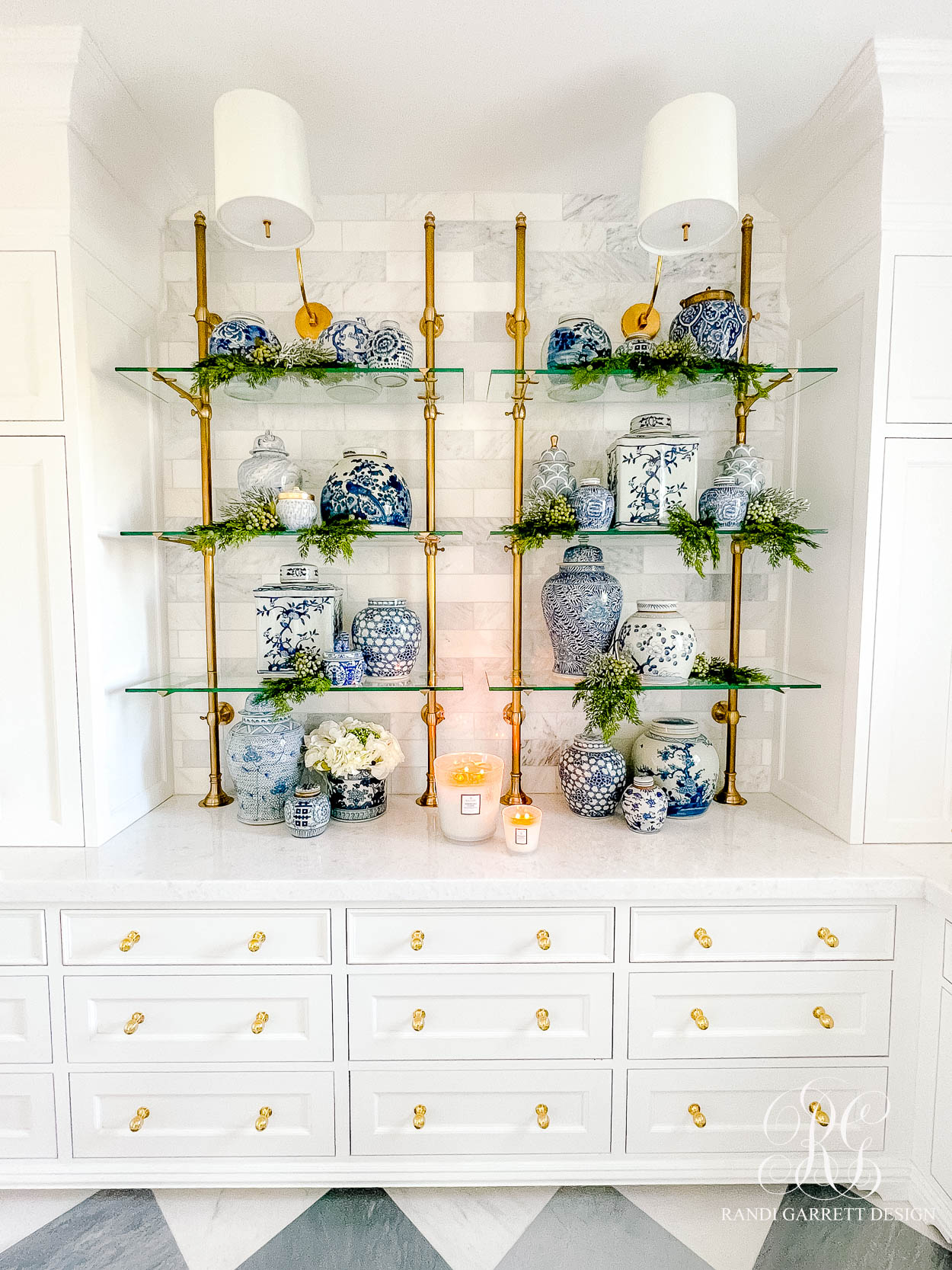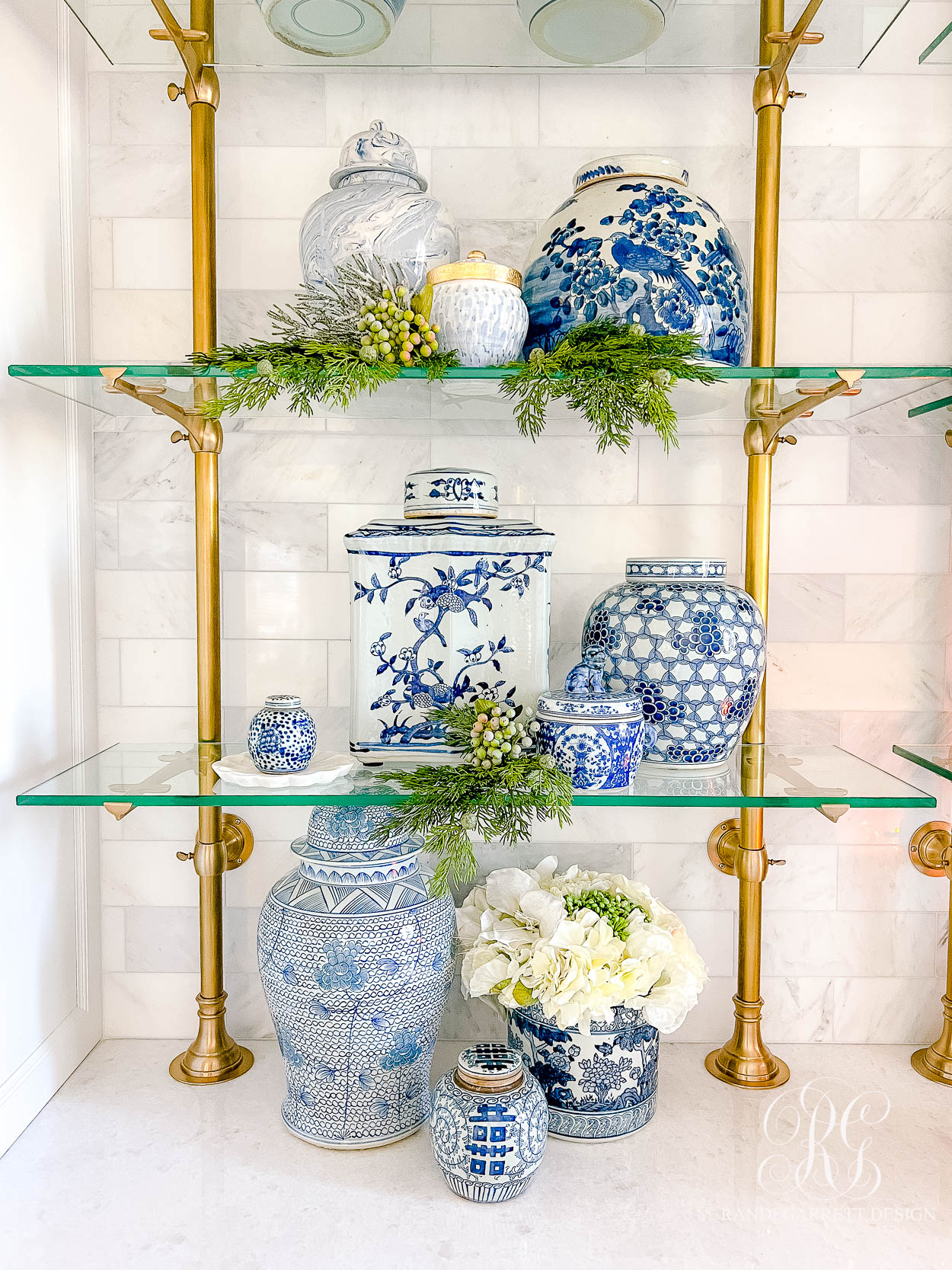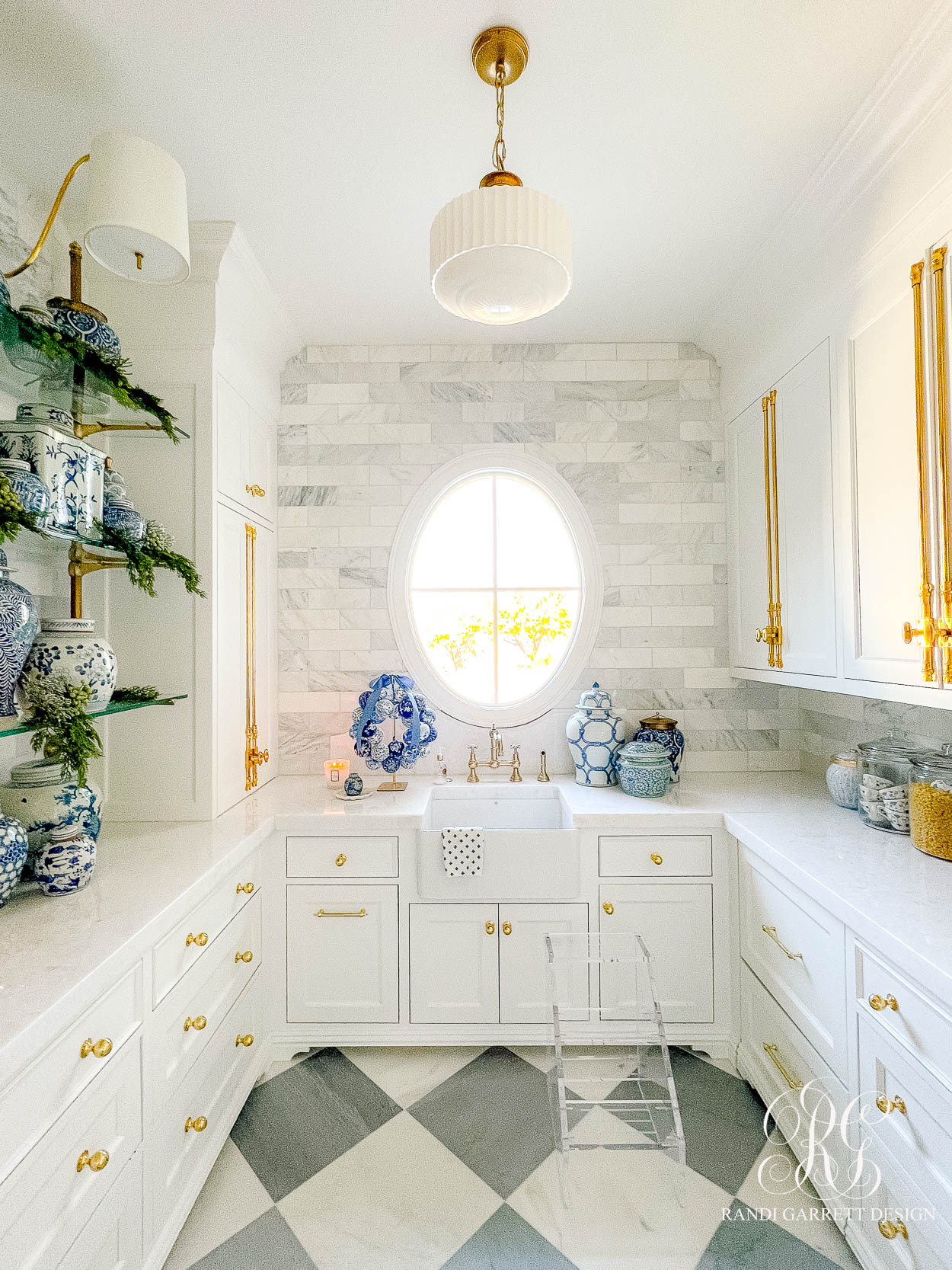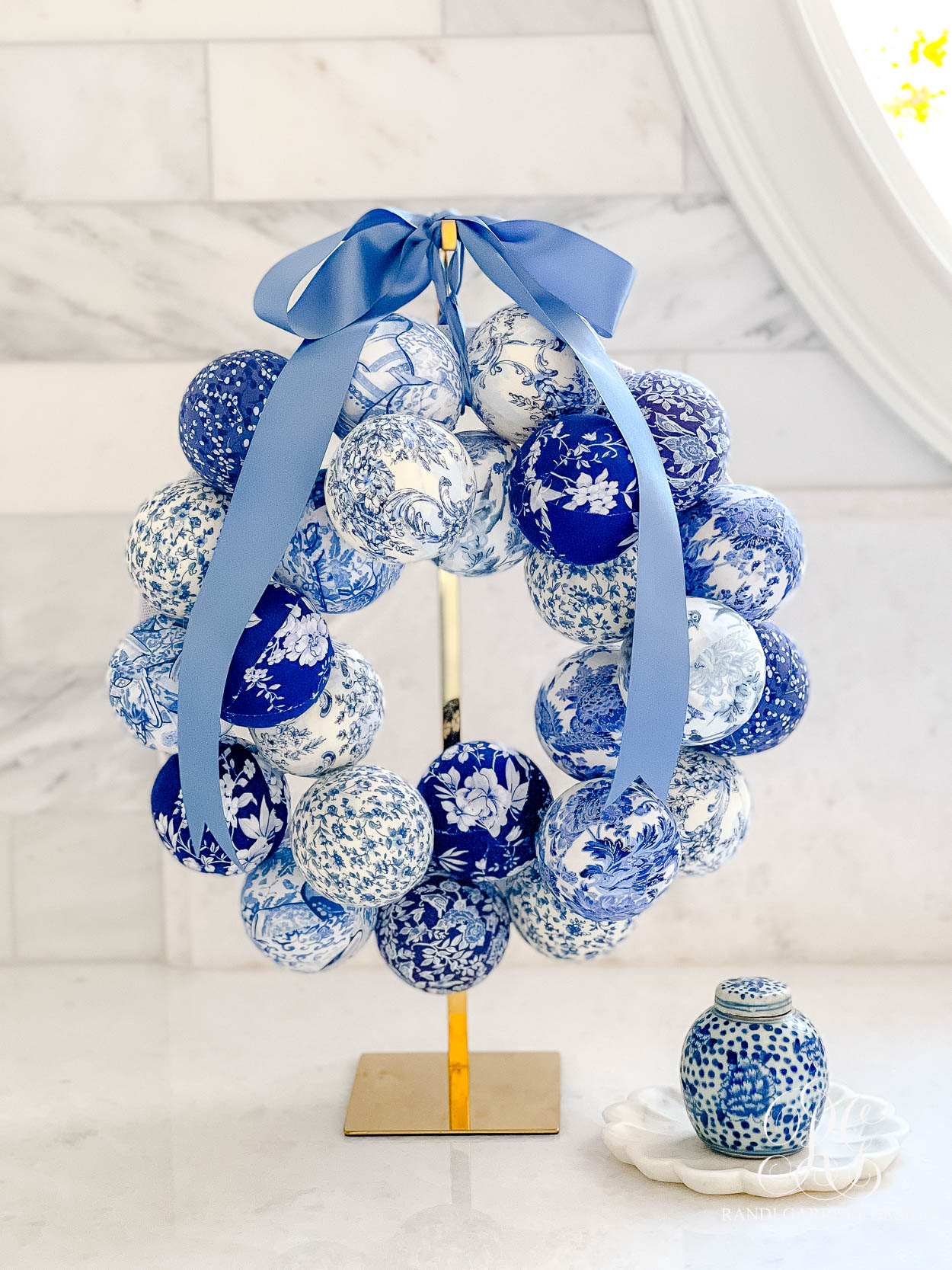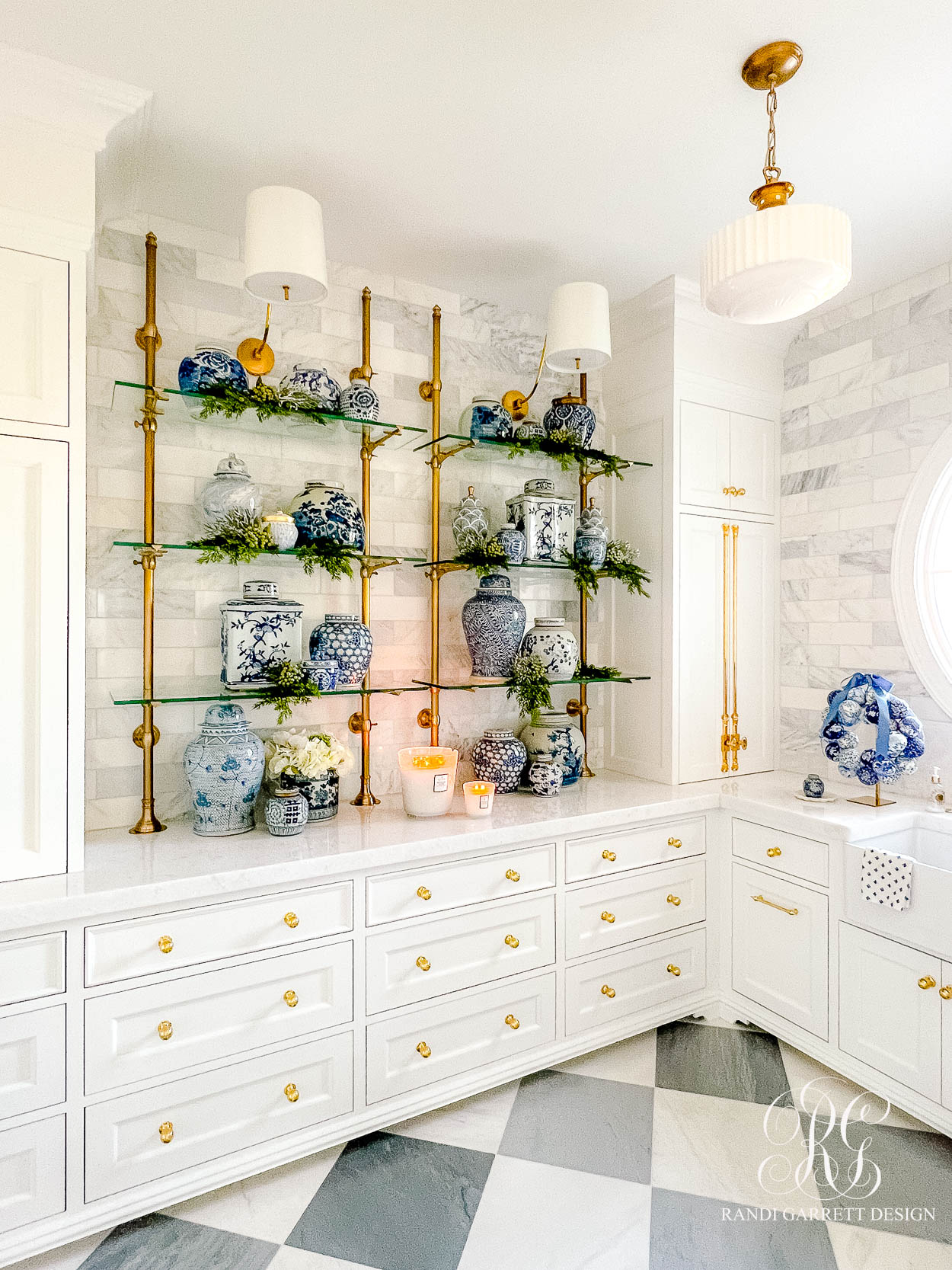 Below is a full source list from this post. Just tap on the photo for the source. For room sources (lighting, furniture and product details), visit our Kitchen Reveal Post and Butler's Pantry Post.