Rooms that feel the most inviting are rooms that have sentimental pieces that give the space heart and soul. Pieces that have special meaning, accessories picked up on travels, unique art and photography all help create a story in a room. Each room's story gives that room a personality all it's own. It breaths life into a room taking it from ordinary to extraordinary! Today I am sharing simple tips to help you add heart and should to your home!
When Ellie and I redesigned her bedroom this summer, we choose special pieces to help create a room with style and personality. These special pieces weren't quite finished in time for the reveal. So I thought I would tell their story in a separate post.
This post contains affiliate links. Read my full disclosure policy here.
Tips to Add Heart + Soul to your Home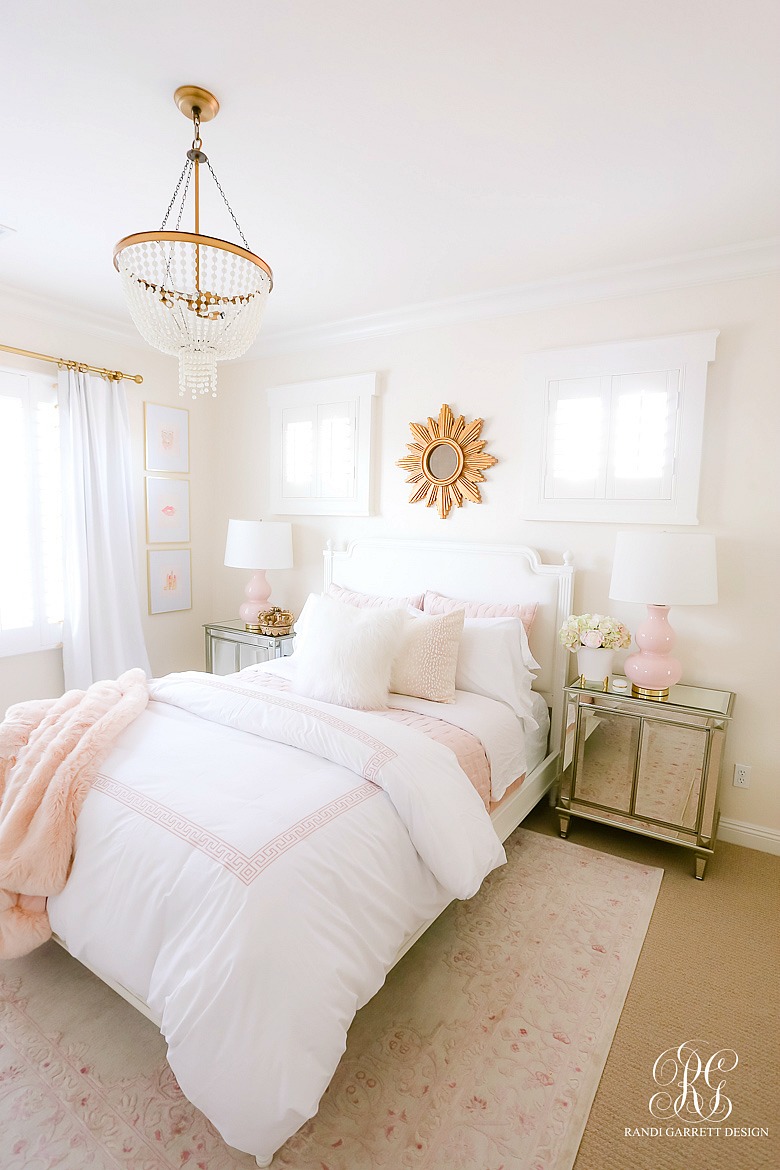 1. Hang one of a kind art to give your home a personality all it's own.
We commissioned a dear friend to paint some watercolor paintings for Ellie's bedroom. Ellie sent over some inspiration photos and Natalie from Nallie Design, worked her magic to create one of a kind art! These gorgeous pieces brought Ellie's bedroom to life! Visit her shop to purchase some for your home!
They are hung in these gorgeous simple gold frames.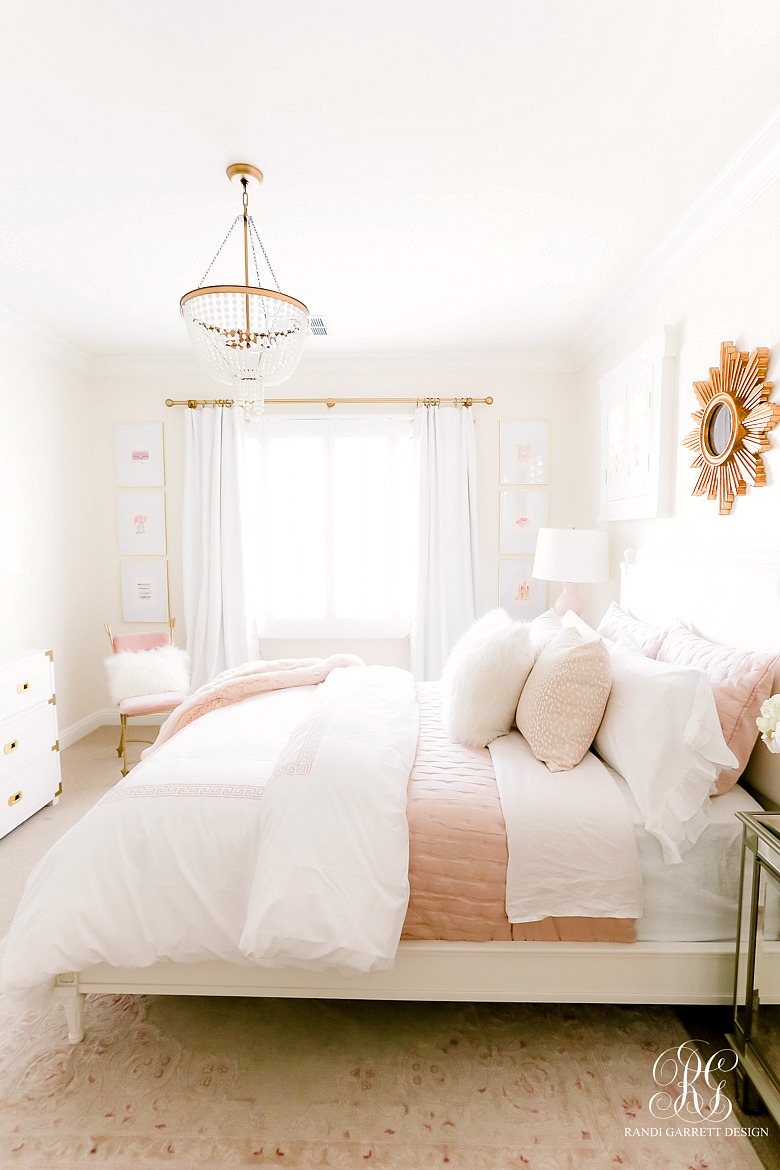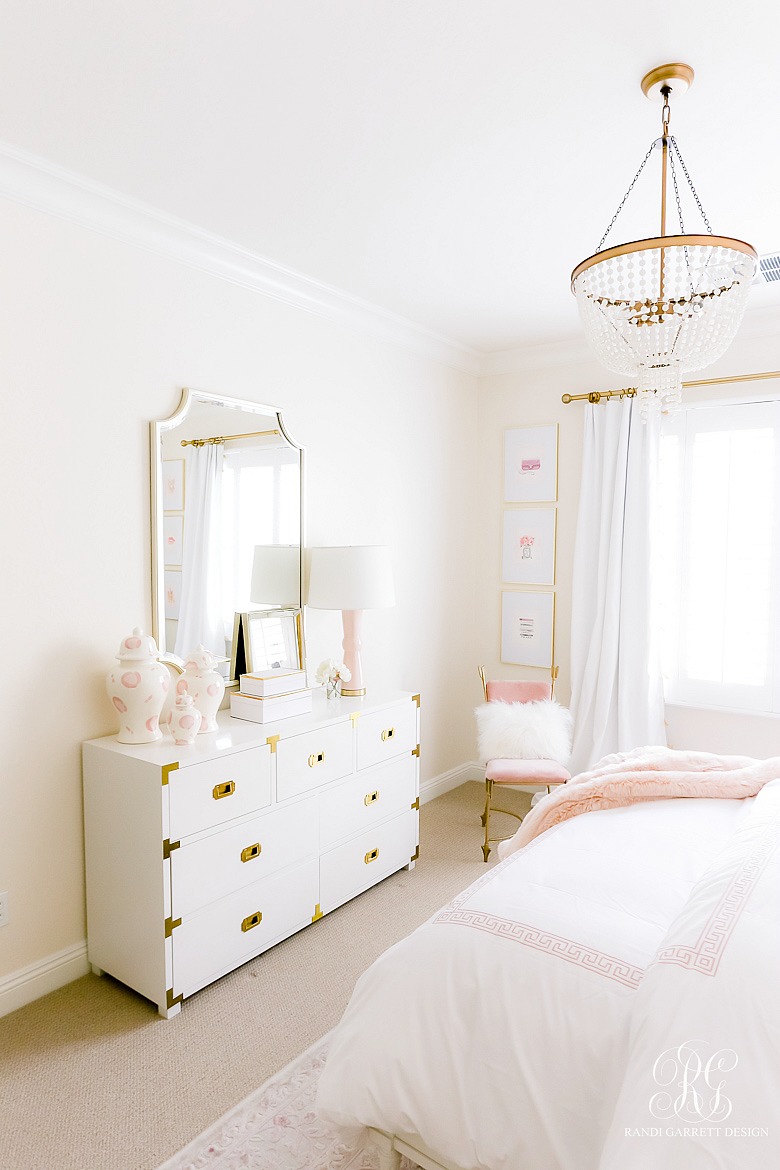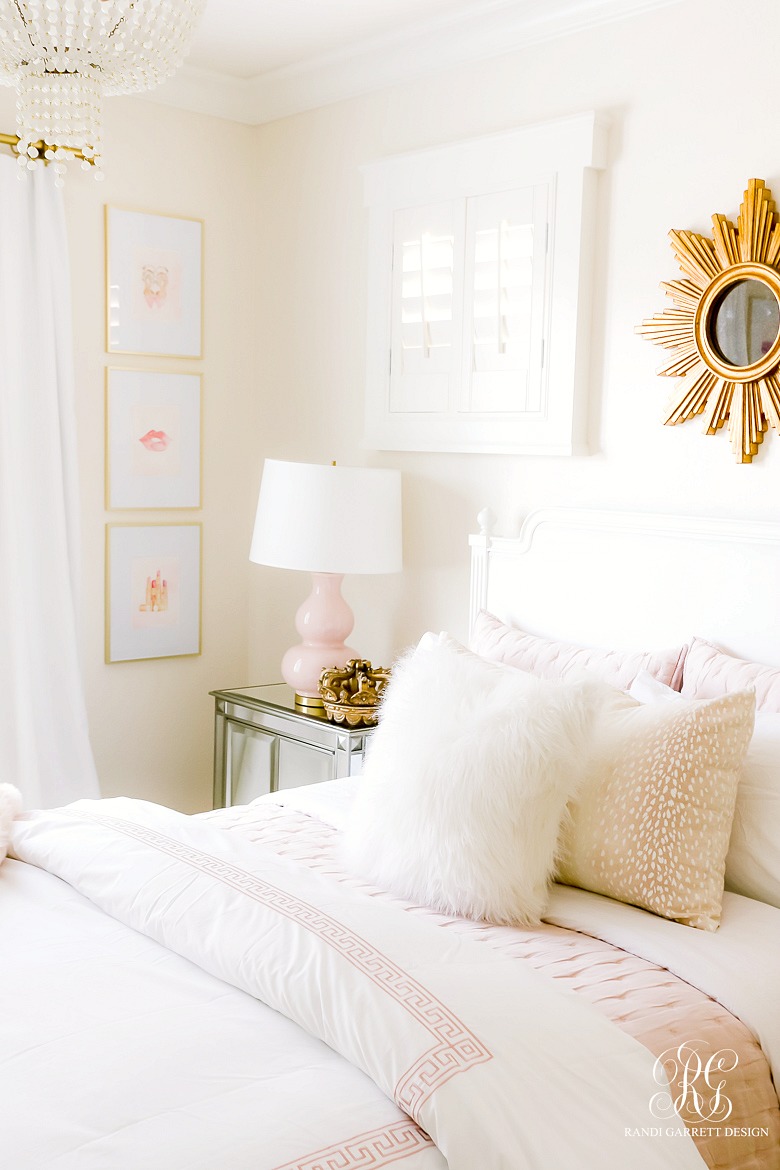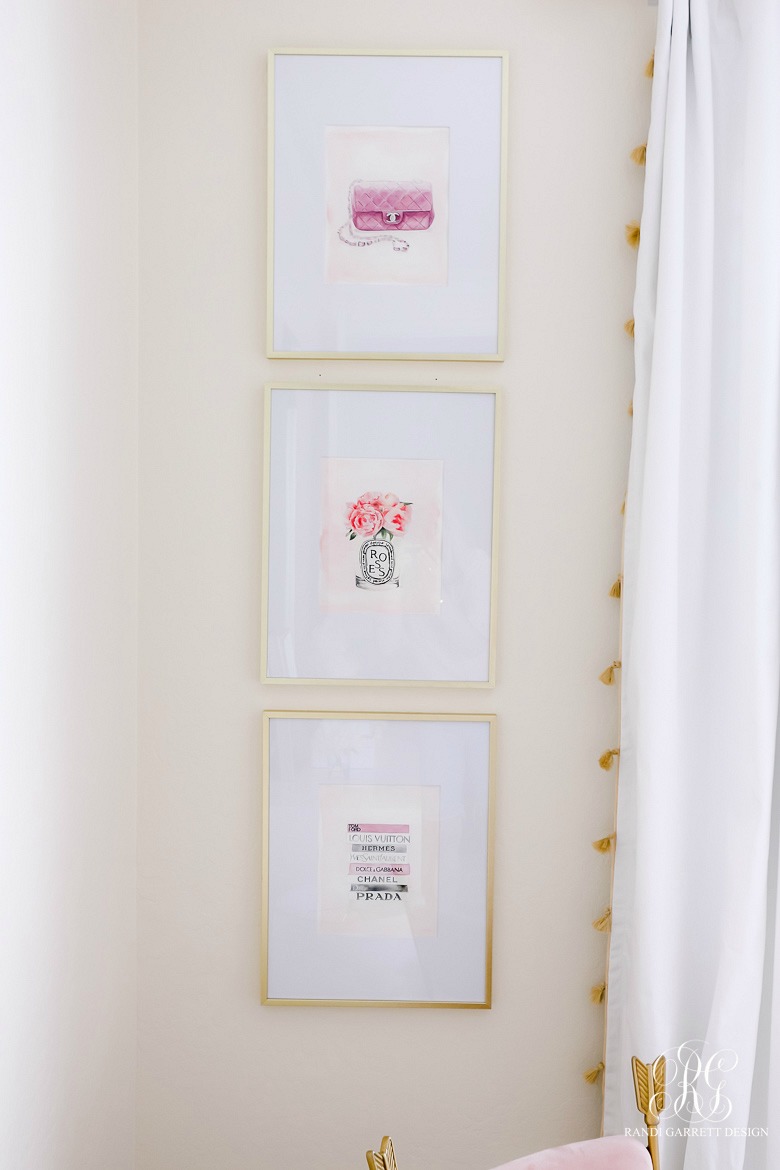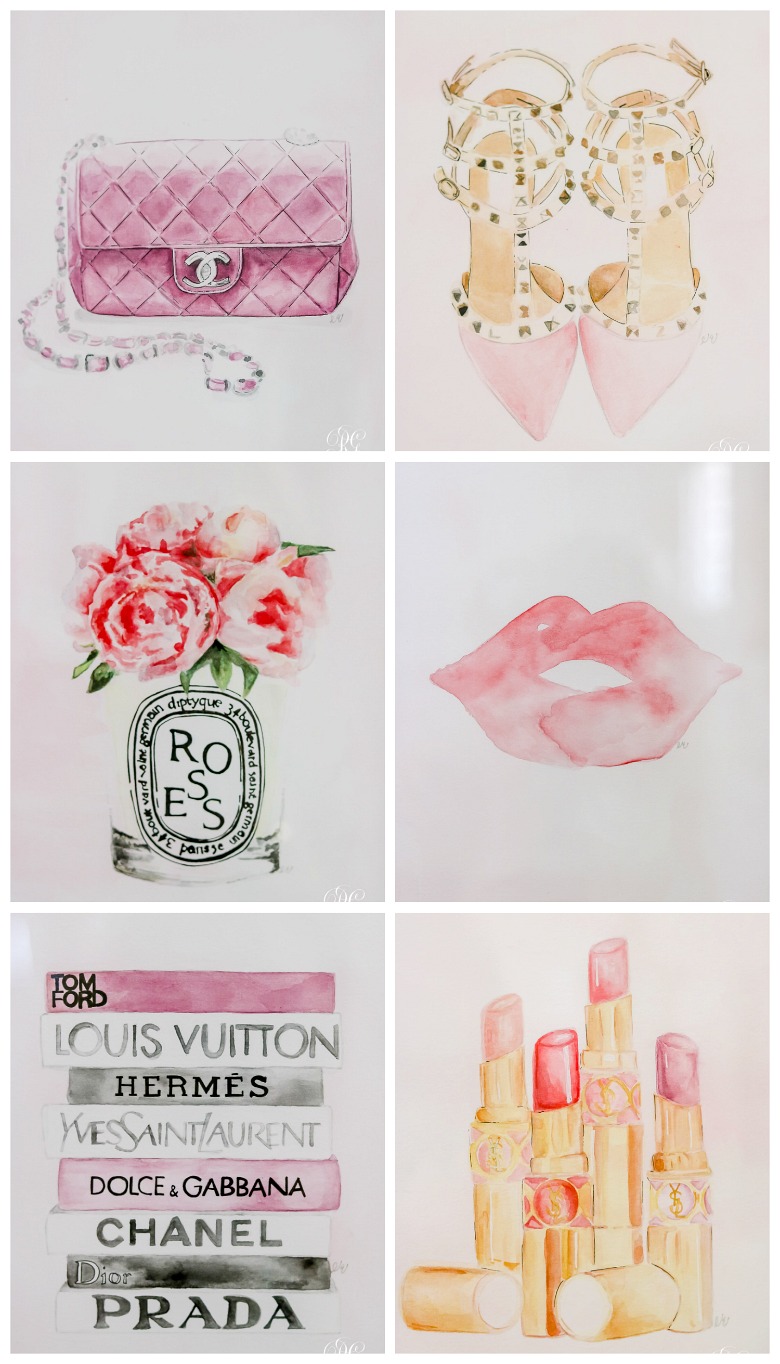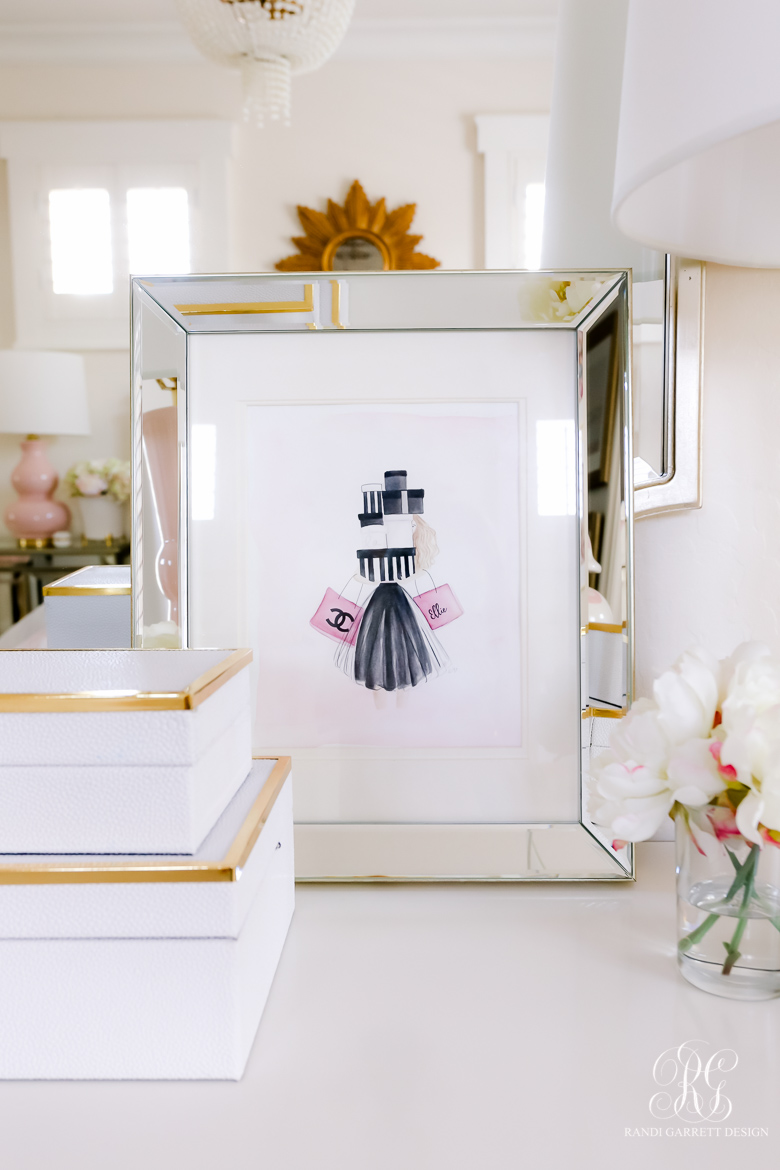 2. Mix art mediums for interest.
You don't have to stick with only one type of art medium in a room! Mix photos with painting, sculptures and more! Mixing mediums adds interest and builds texture to a room!
We mixed the watercolor paintings with a few special photographs to give this room a heartbeat! Ellie chose this peony print from my talented friend's art shop. She loves peonies like her mother! Since this print came from someone we love, it means even more to both of us.
A beautiful photo of the Salt Lake City LDS Temple is also hanging on the wall. This is where Ellie's grandparent's were married. She is gently reminded of this special day overtime she looks at it. Plus it helps her dream about her own wedding someday.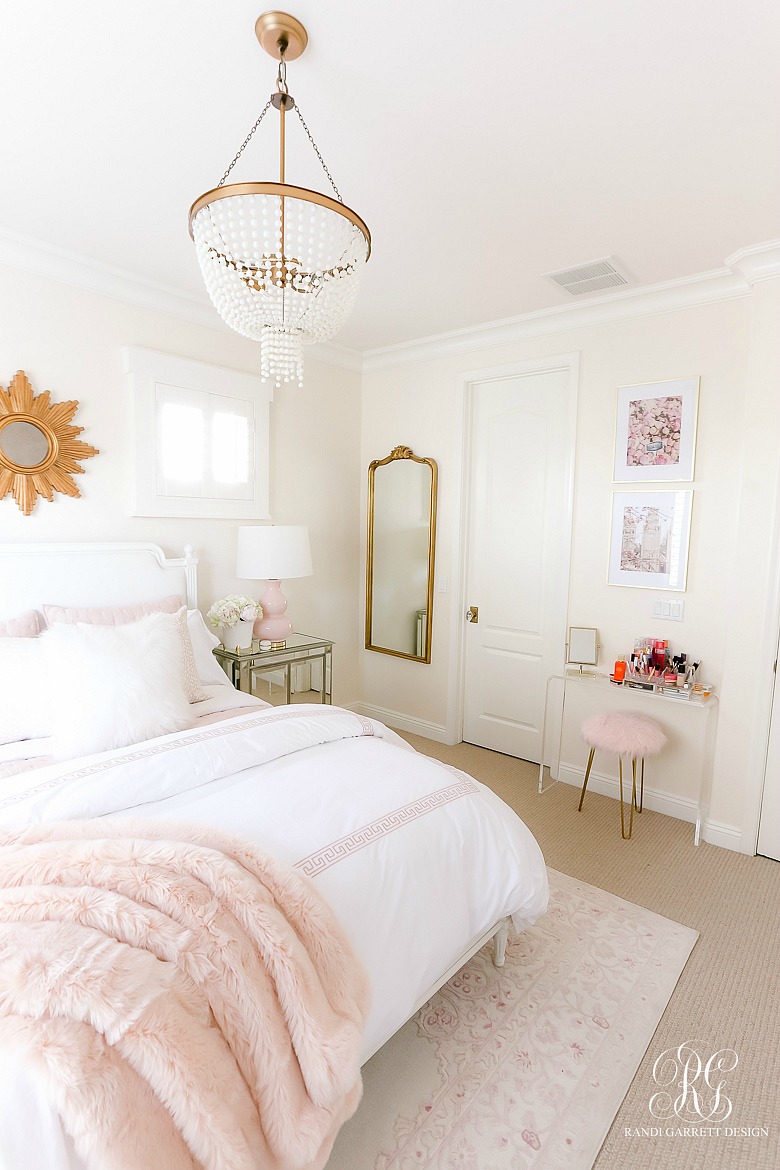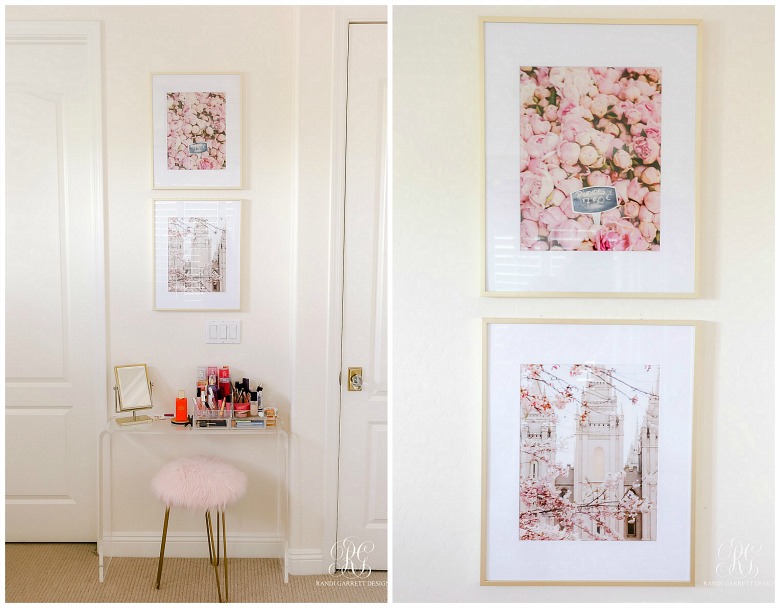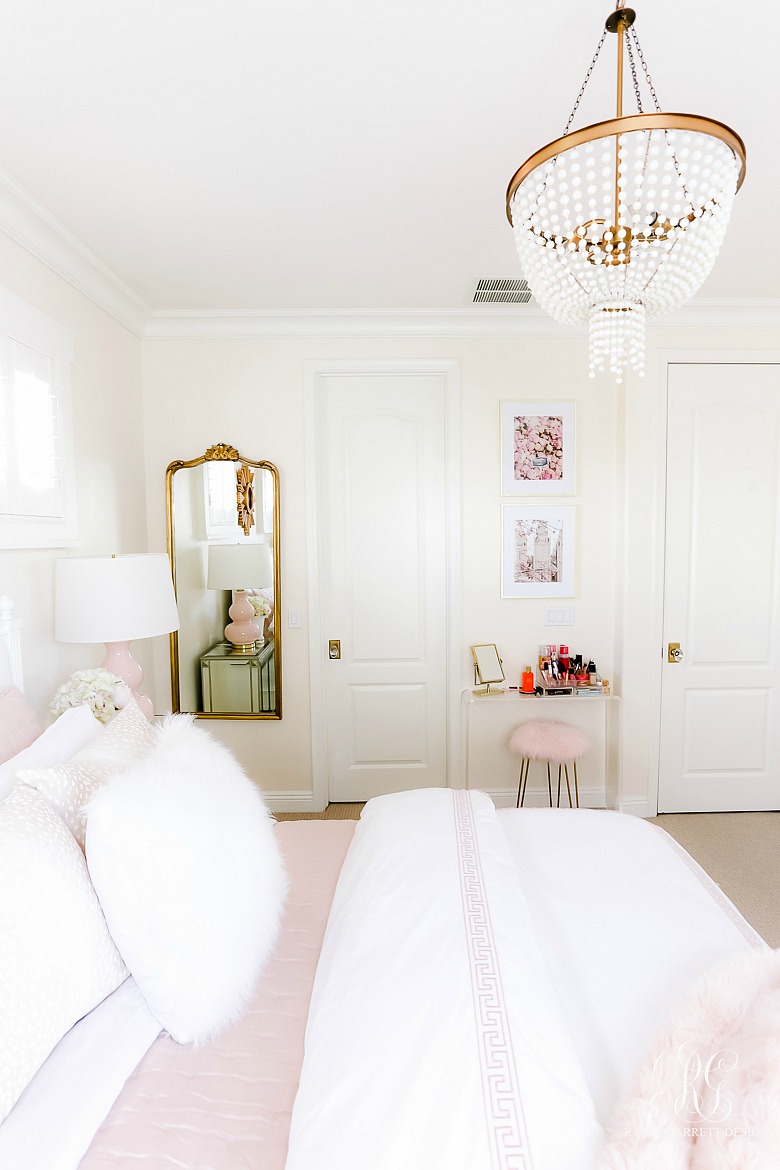 3. Choose art with symbolism or special meaning.
Find something meaningful or symbolic to add to each room in your home. Doing this will add soul to your home. I placed a gold crown on Ellie's nightstand as a symbol and reminder that she is a daughter of God. I hope this little visual reminder helps her remember who she is through these sometimes challenging years as a teenager.
Use a special piece picked up from a memorable trip or a family heirloom as your special piece.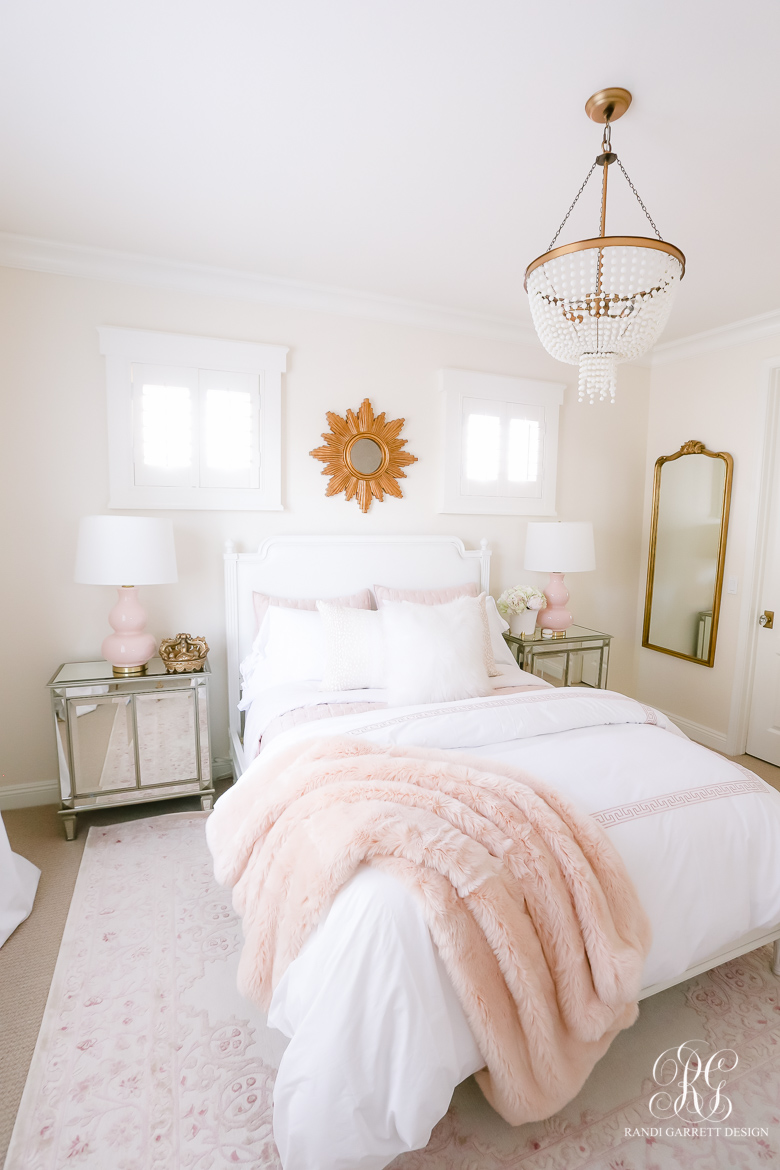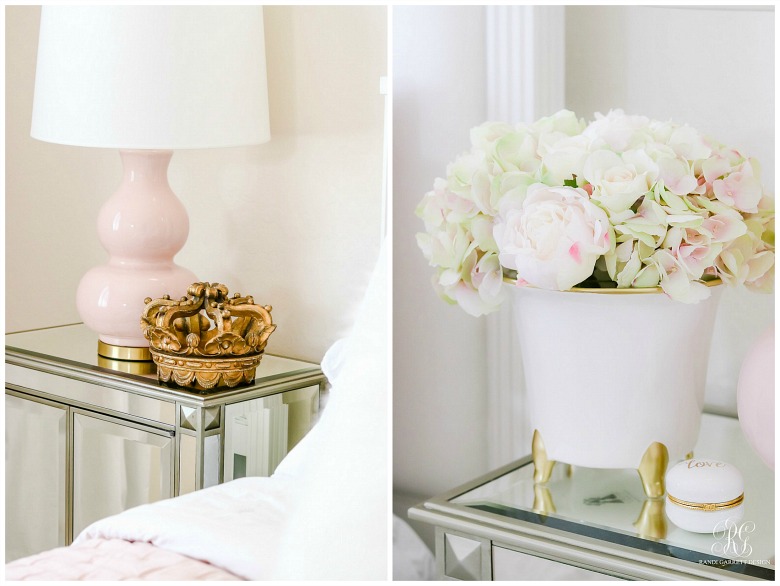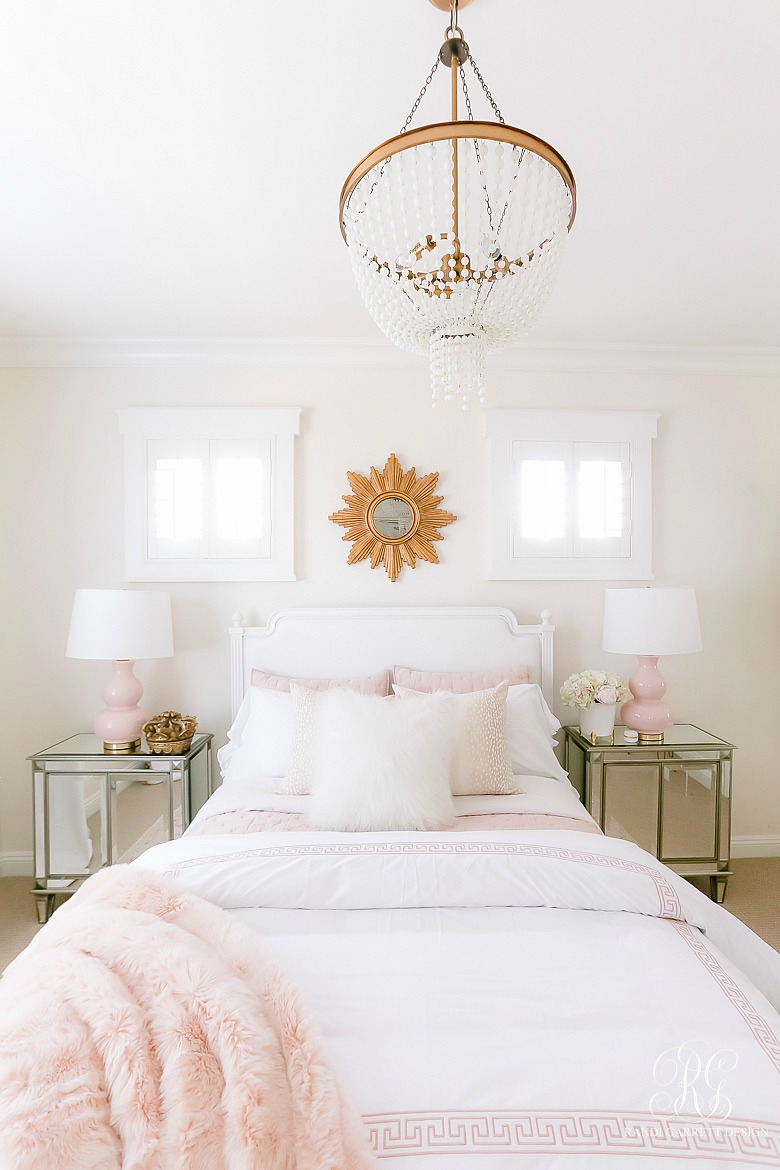 4. Use pieces with personality.
Chose pieces with lots of pattern, color or texture. Accessories with personality tell a story all their own! I love these leopard print ginger jars created by another sweet friend of mine. She has a shop where she sells tons of ginger jars with a variety of colors and patterns. The pink leopard is a special limited edition style. The jars are handmade in her studio making them even more special!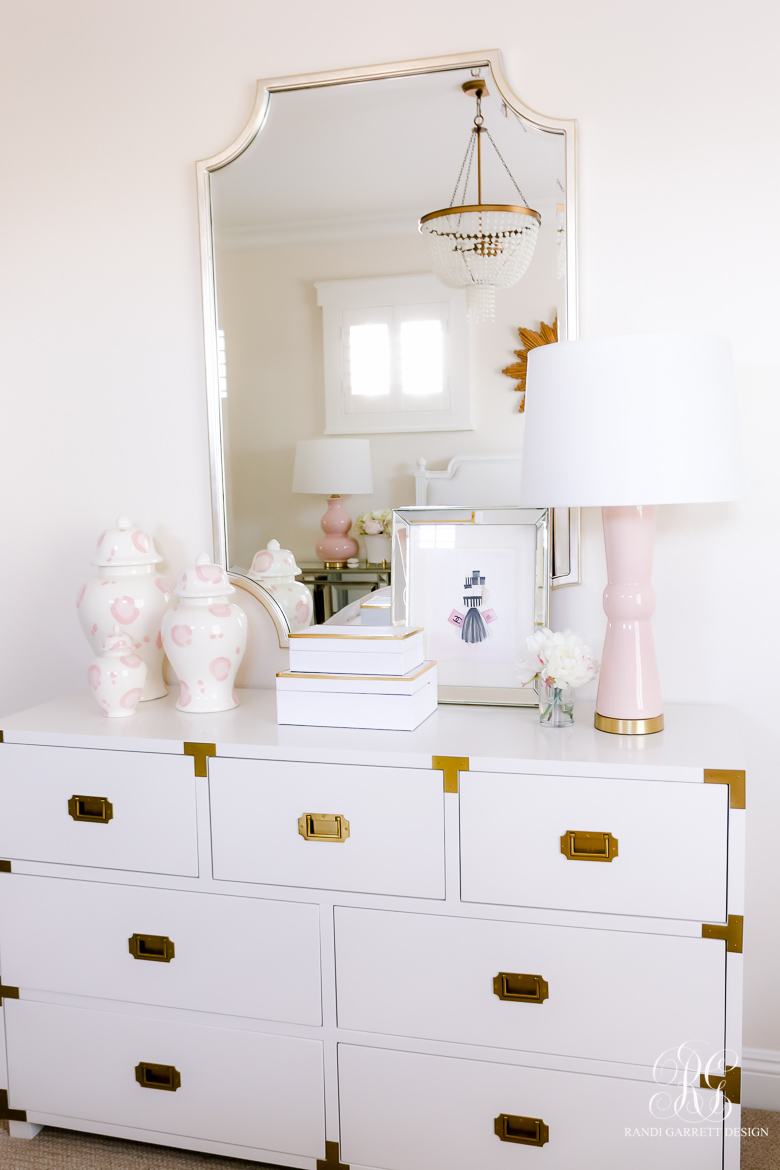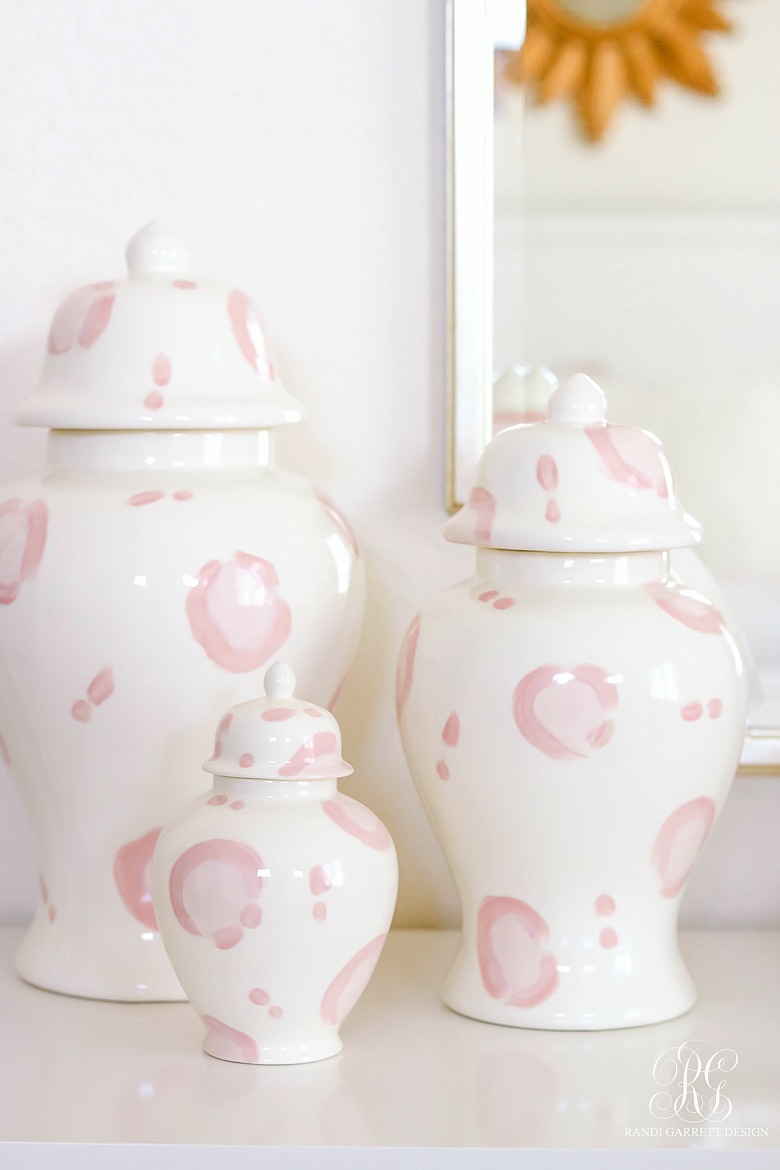 5. Mix patterns and fabrics.
Mix patters and fabrics on beds, pillows and drapery to really make your room special! Ellie's bedroom features leopard, greek key, tassels, velvet, fur, satin, linen, ruffles and chenille. All of those details work together to create a one of a kind look for my special one of a kind girl!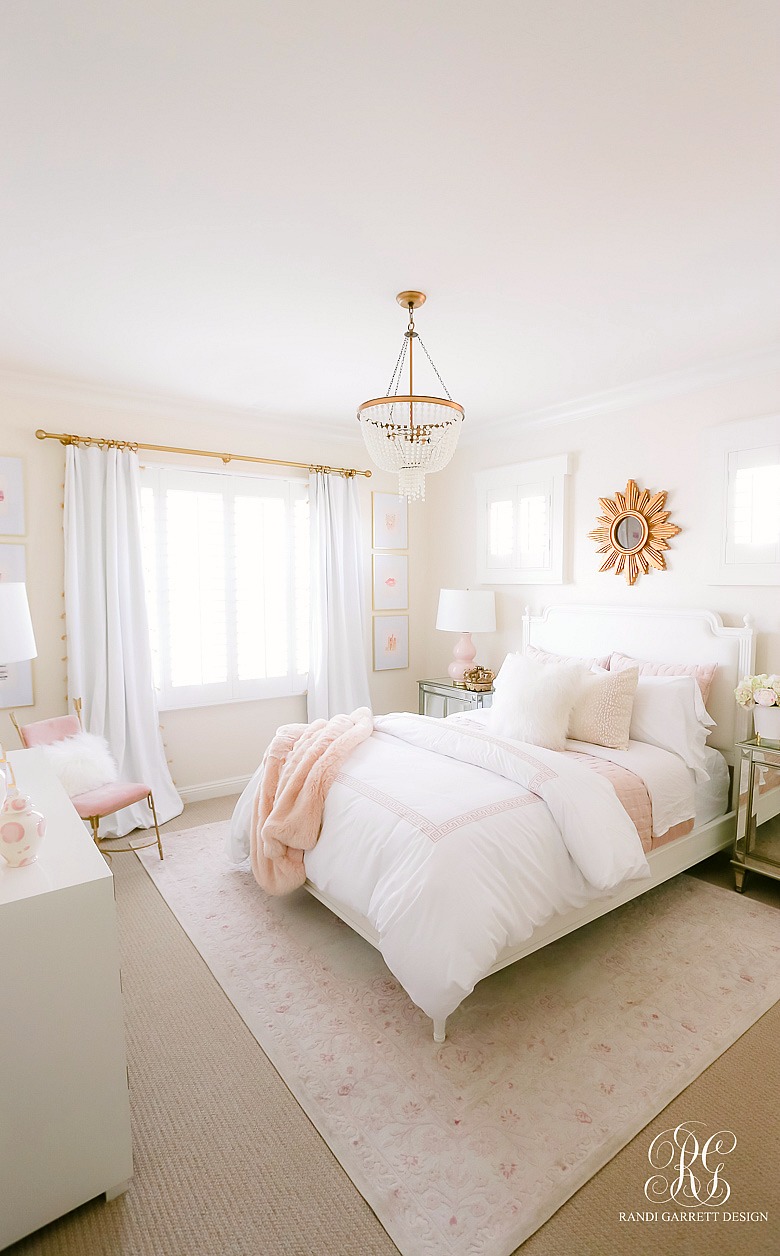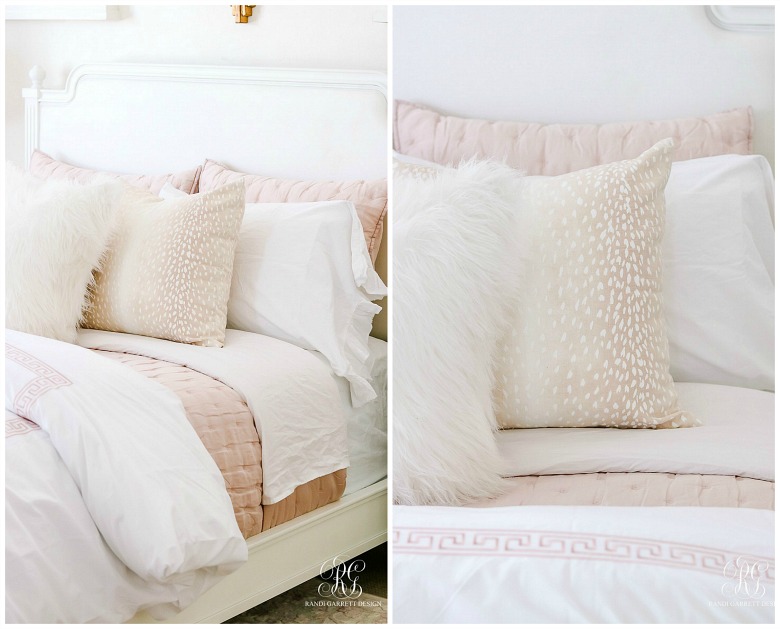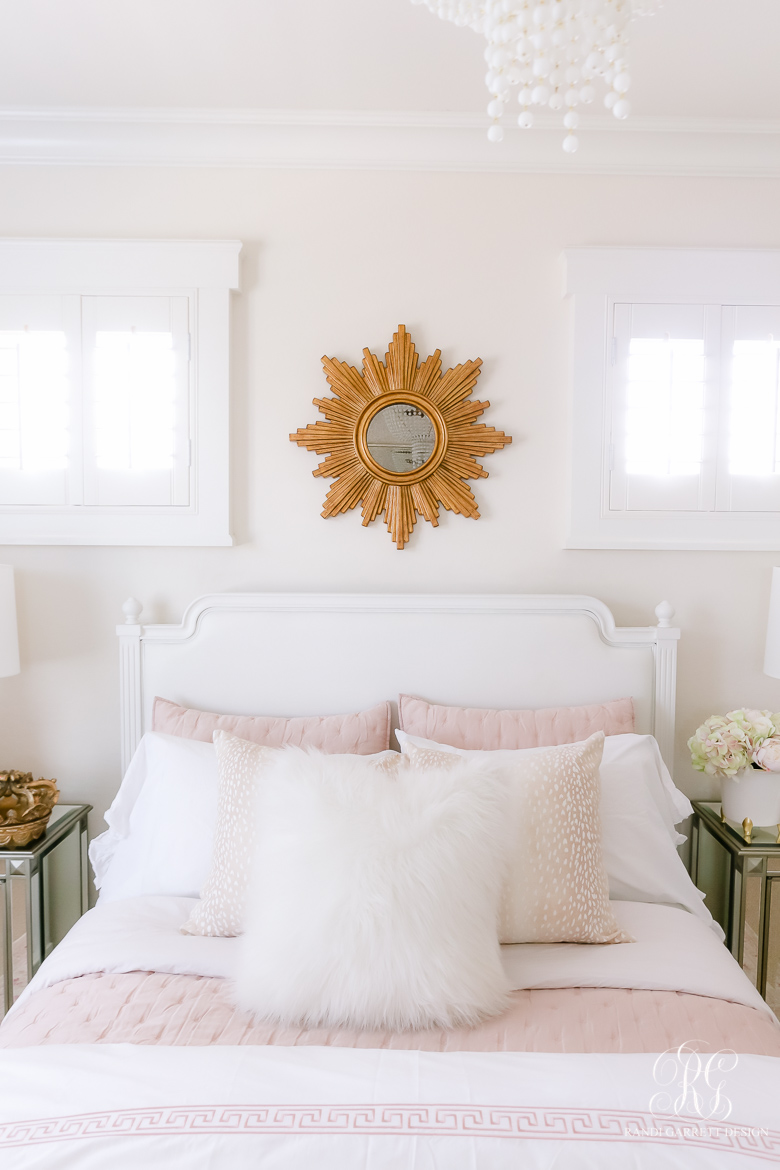 Paint Colors
Wall Color – Ralph Lauren's Edwardian Linen mixed by Dunn Edwards
Trim Color – Swiss Coffee – Behr
Use these tips to add some heart and soul in your home!