Welcome to my little Valentine's Day Kitchen Tour! I'm sharing some simple arrangements and vignettes to help you get your kitchen ready for Valentine's Day! I shared several tutorials last week on how to make some darling heart wreaths and some simple faux floral arrangements – plus our Valentine's Day table. Today, I am sharing all of those projects pulled together and styled in our kitchen for Valentine's Day!
I love dressing the house for each holiday and season. It makes the house feel special for the kids and it helps us realize how special each season really is. Each seasons brings something beautiful and there are always things to look forward to. You can make everyday more beautiful by small things you do.
The other day, I found a picture Jack drew a few years ago, while cleaning out a drawer. It was a carefully drawn picture of our home. Above it he wrote, "I love to be at my home." My heart melted and tears filled my eyes. This is our goal, to create a home where our children long to be.
I hope you enjoy the tour and get some inspiration to add some heart to your kitchen!
*This post contains affiliate links for your convenience. Read my disclosure policy here.
Valentine's Day Kitchen Tour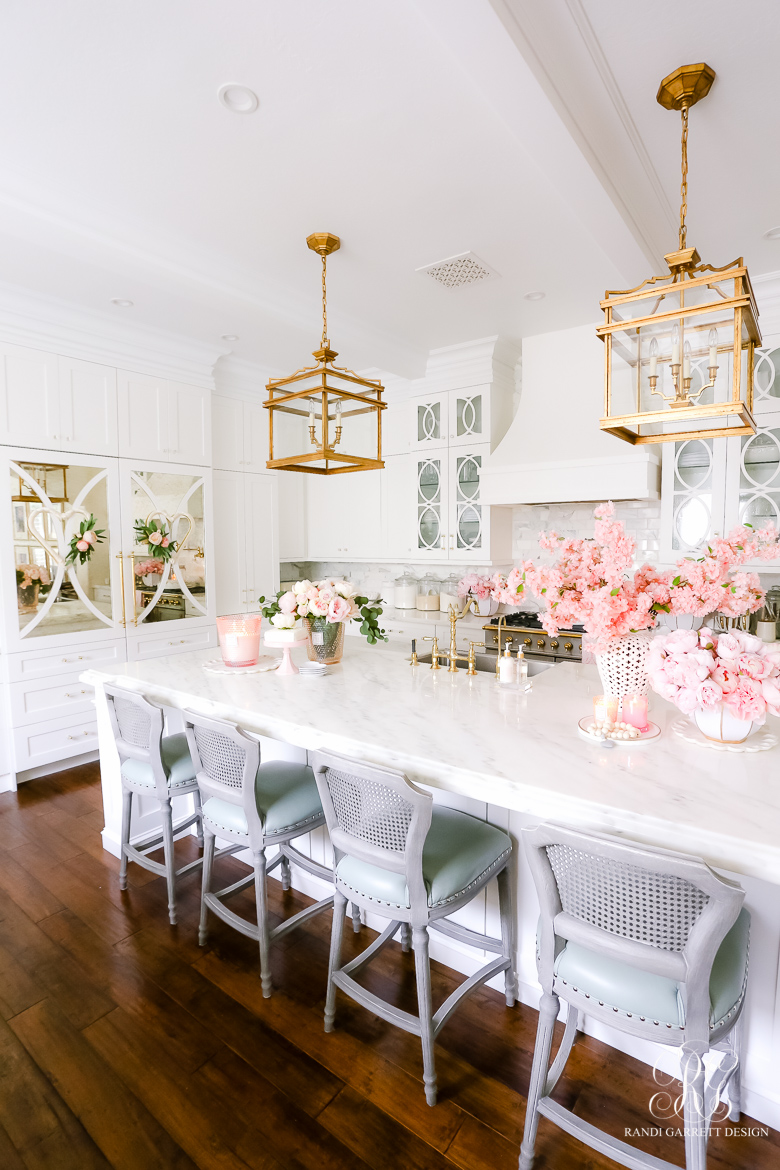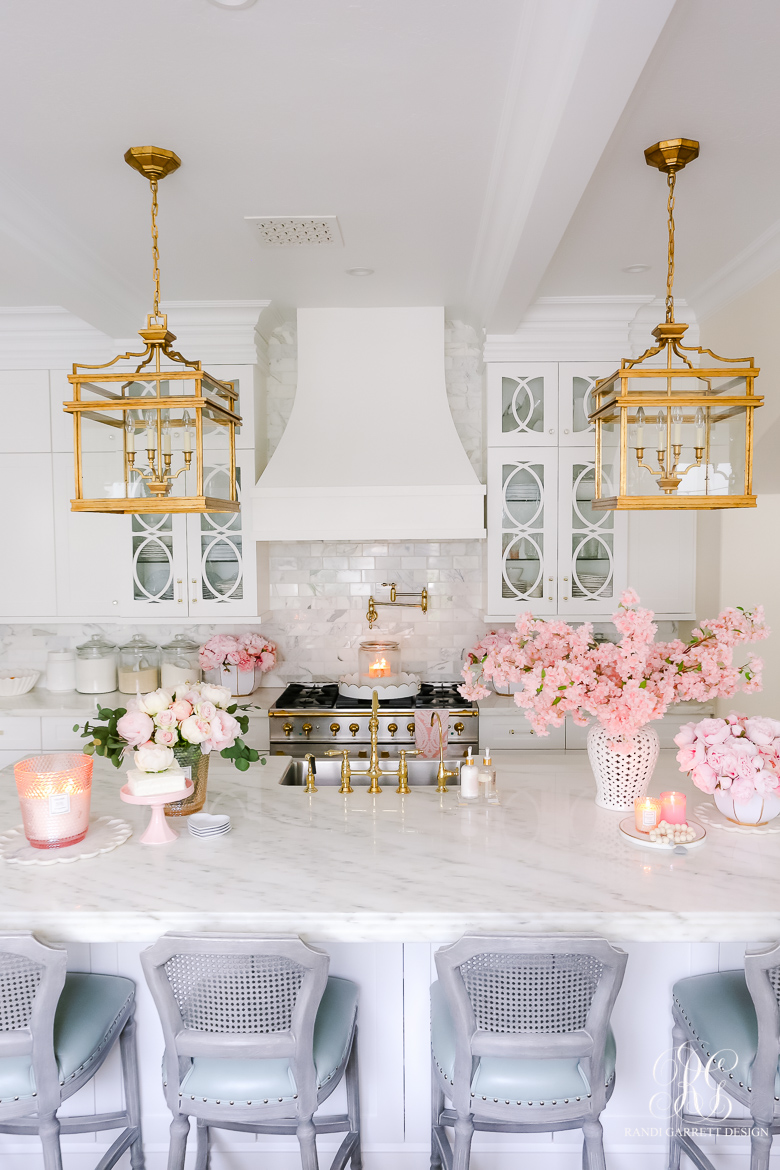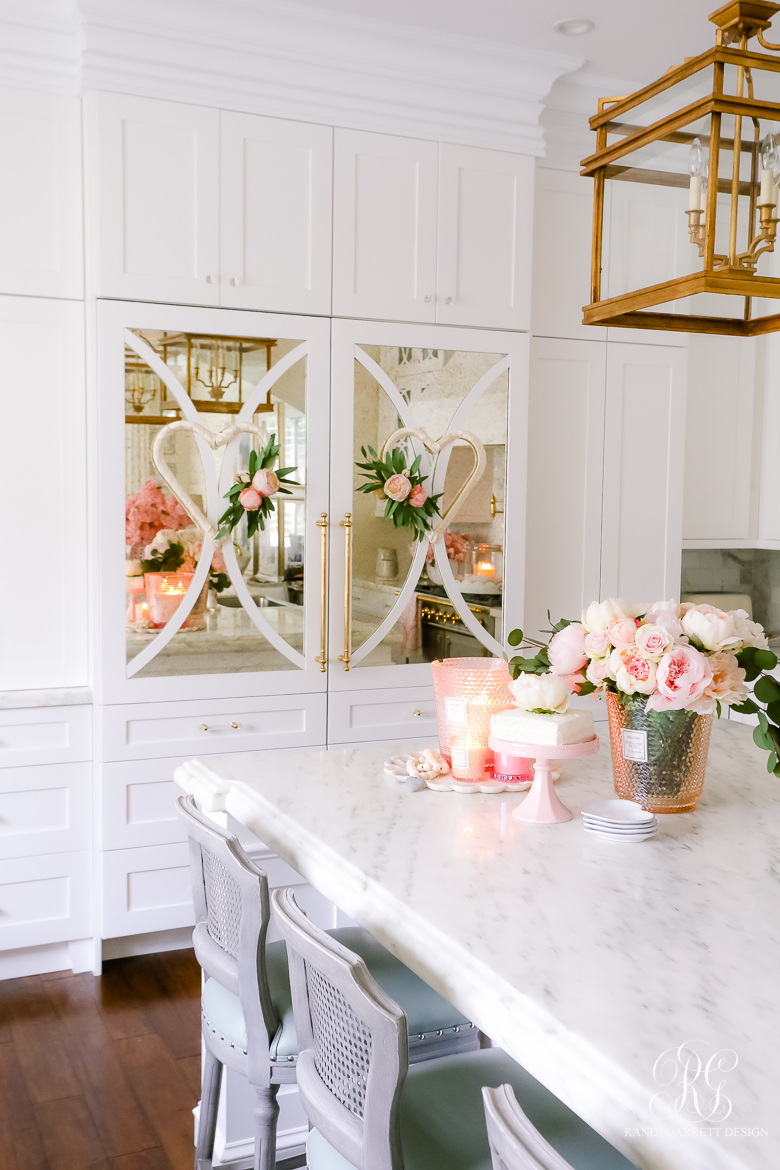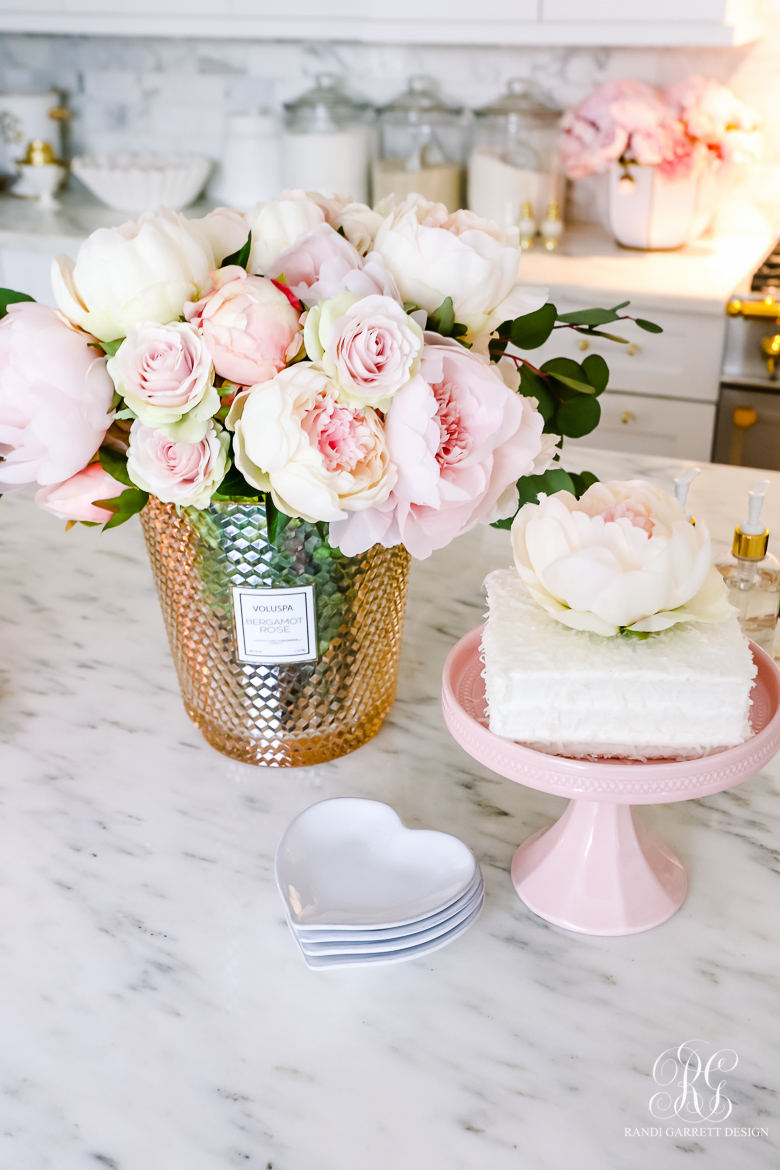 Faux Floral Arrangement Details | Pink Cake Stand | Heart Plates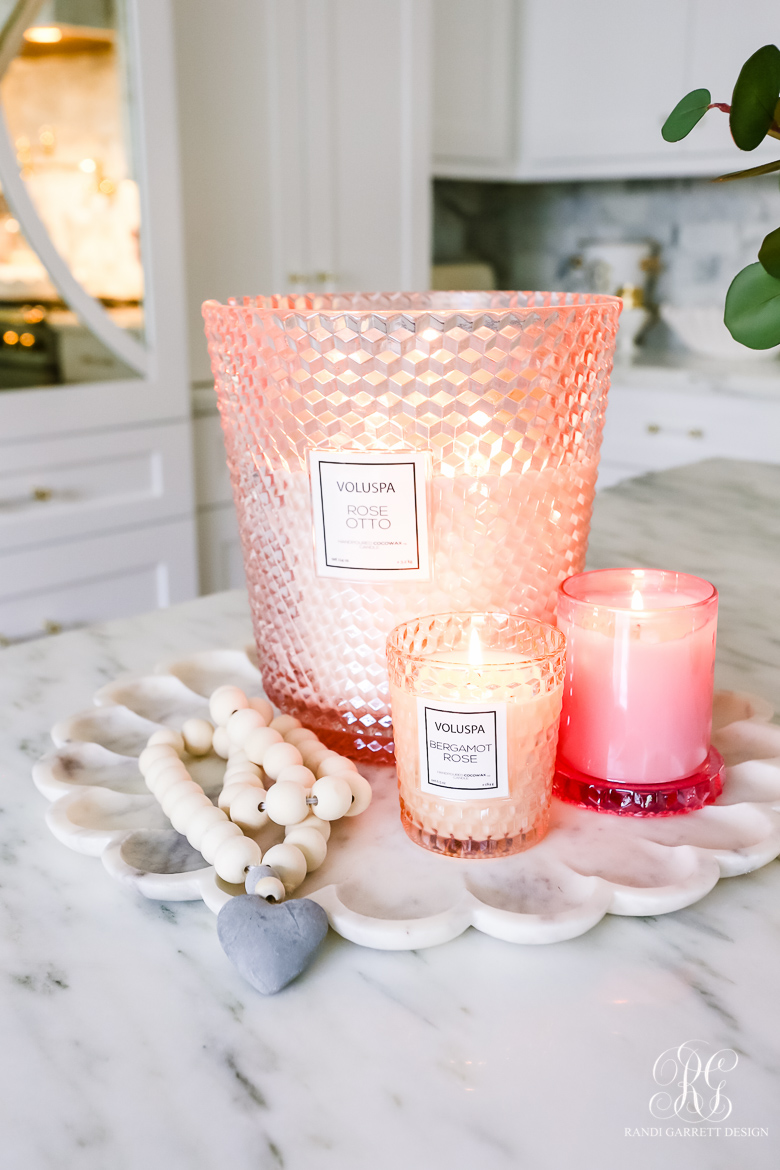 Giant Pink Candle | Bergamot Rose Candle | Hot Pink Candle | Heart Beads | Marble Petal Tray (Sold Out ) similar here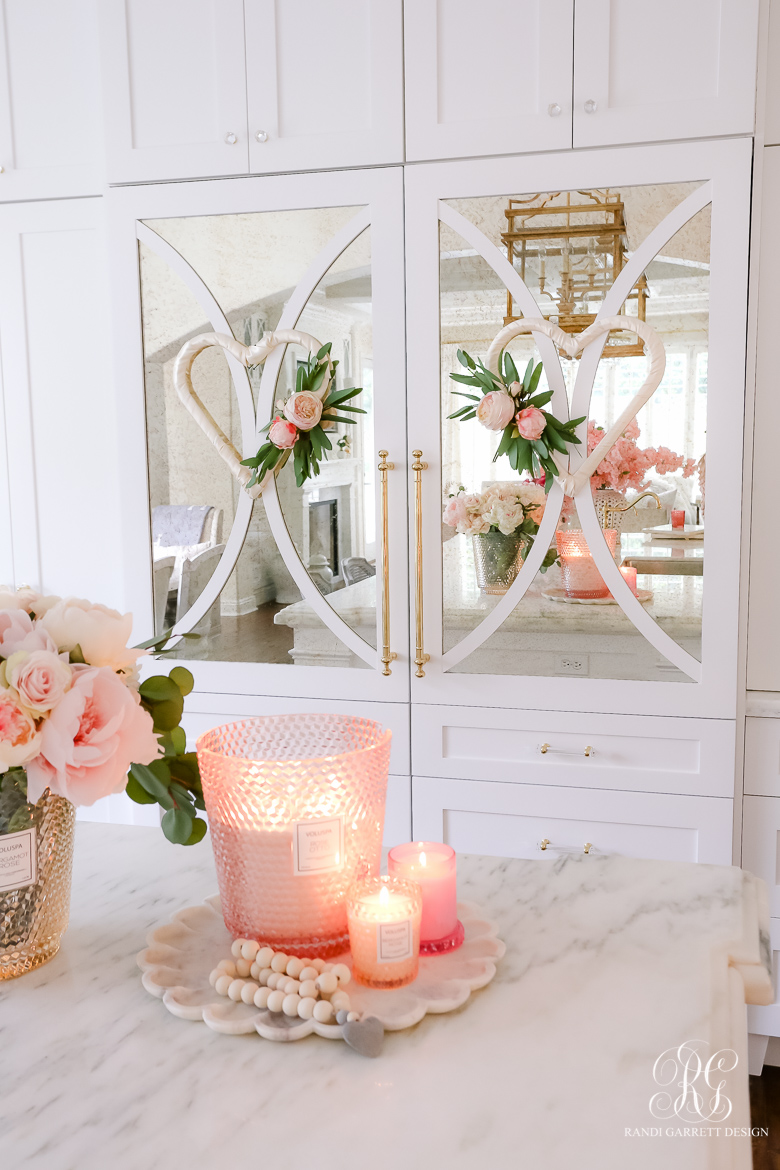 Heart Wreath Details here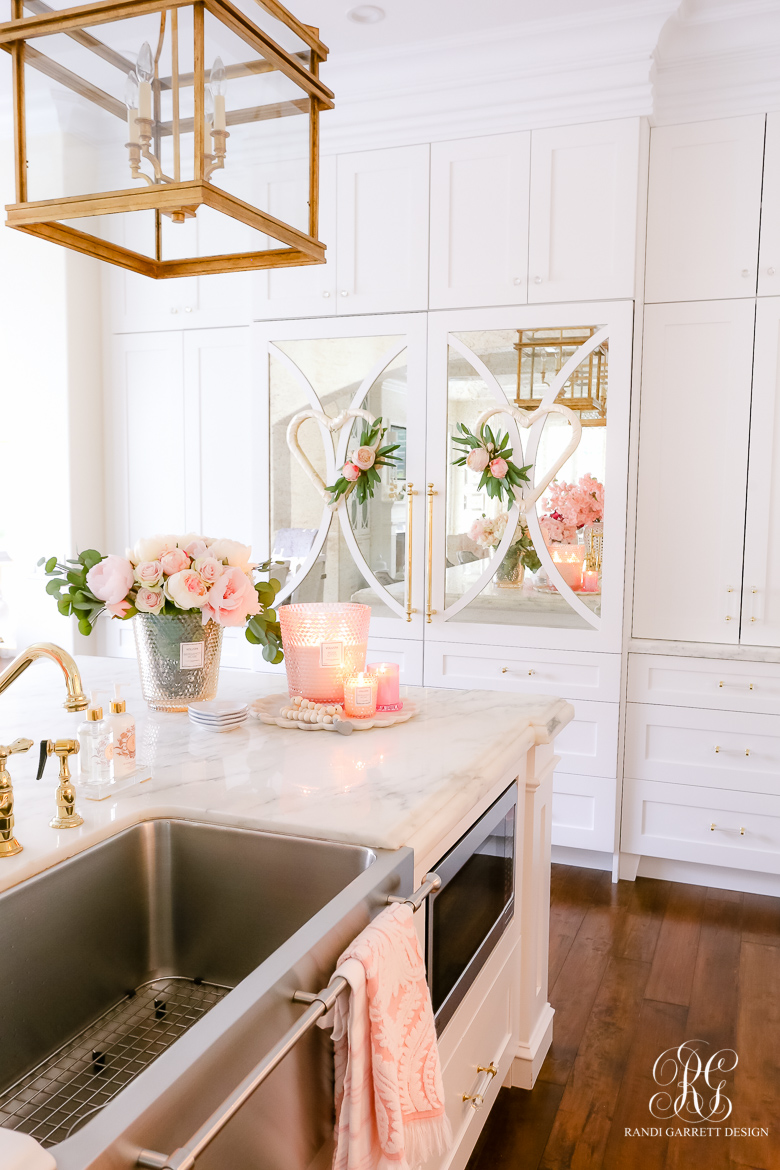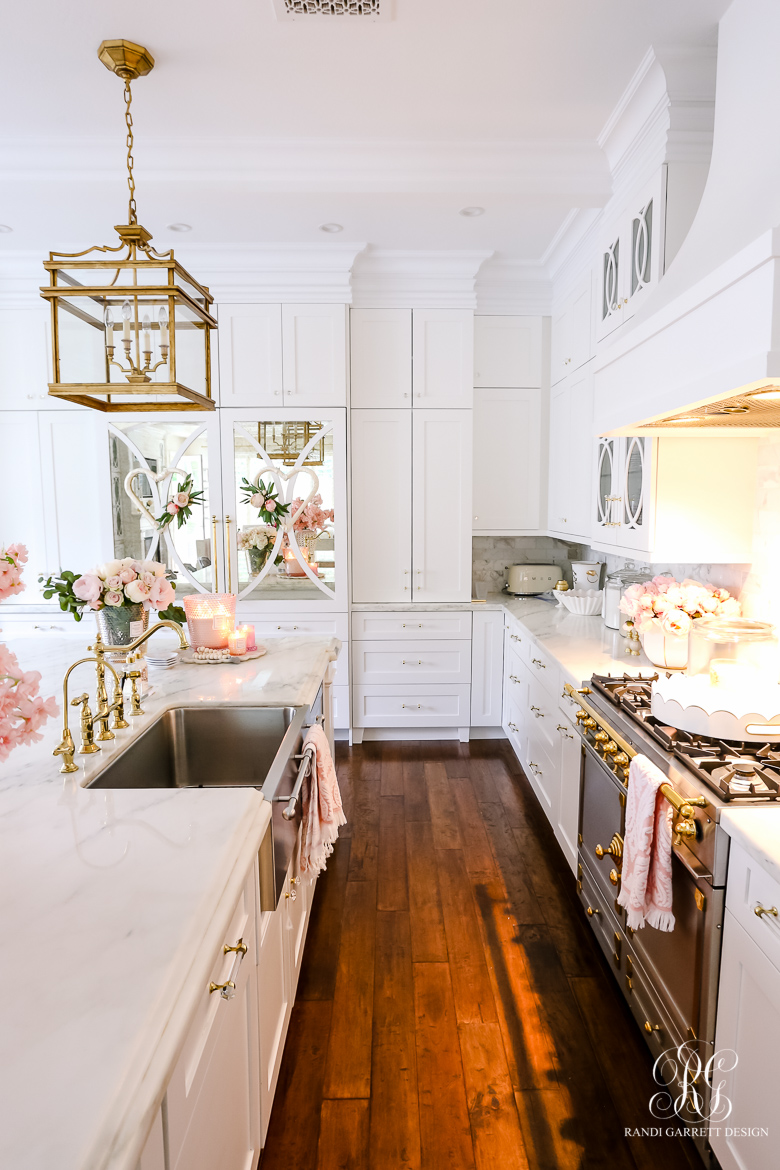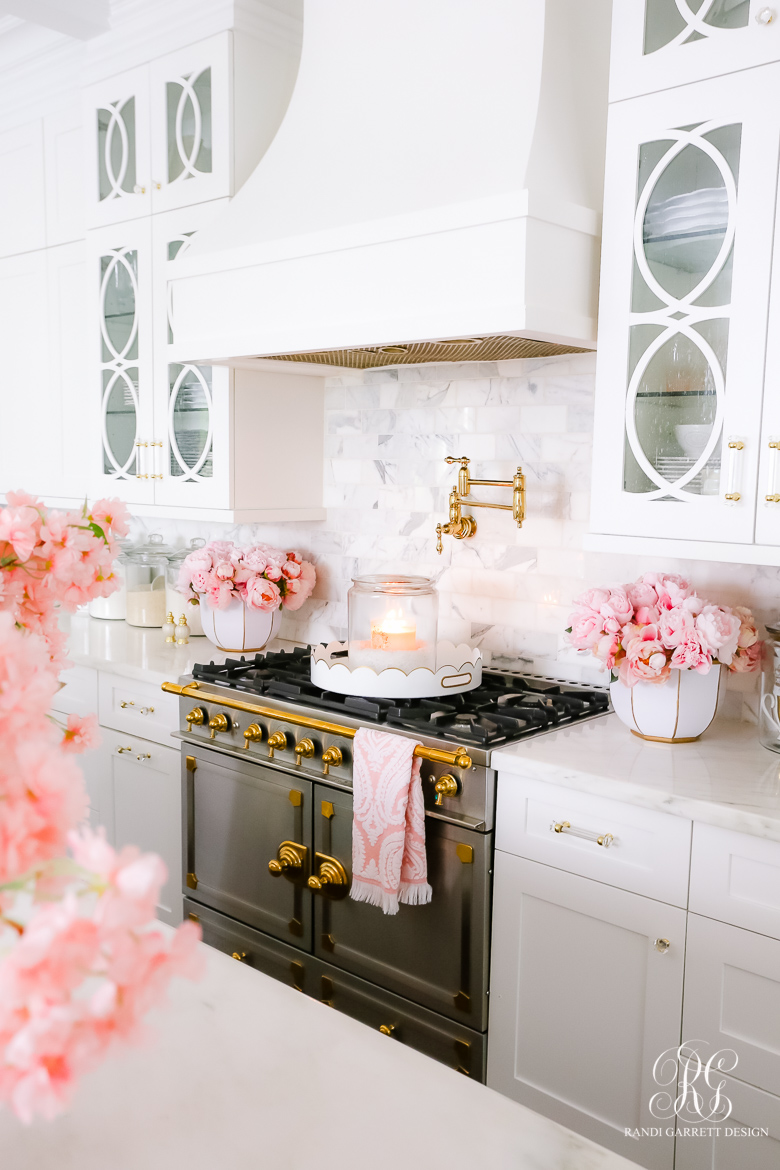 Pink Peony Arrangement (use 3 of these peony bunches and 3 of these peony bunches) | White Gold Bowl | Budget Friendly White Gold Vase | White Scalloped Tray | Glass Candle Hurricane -use without lid – fill with rock salt | Candle | Pink Hand Towel | Other Kitchen Sources Here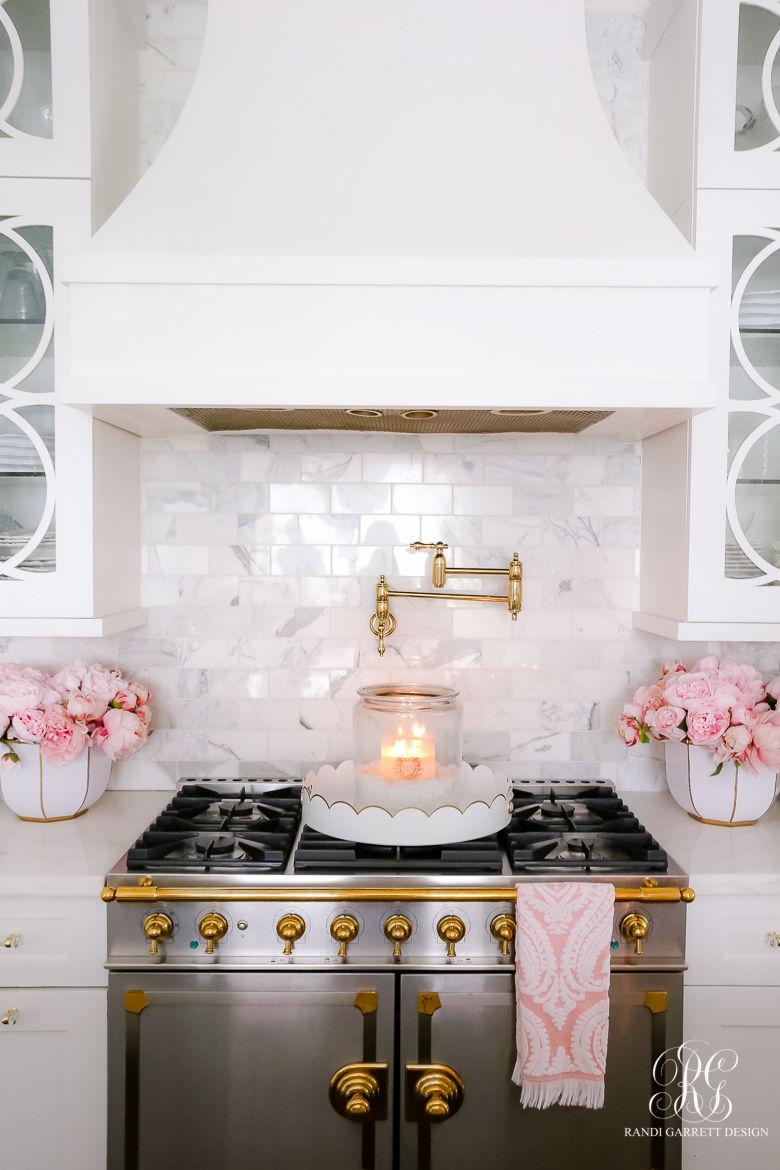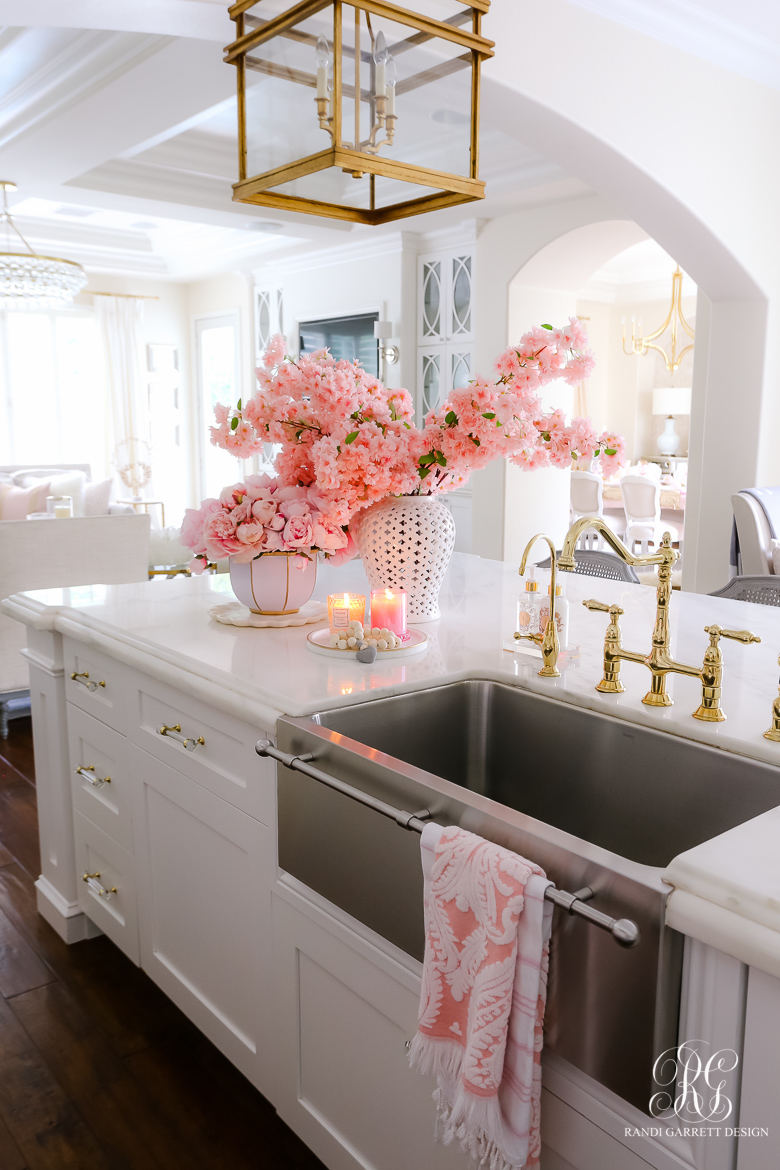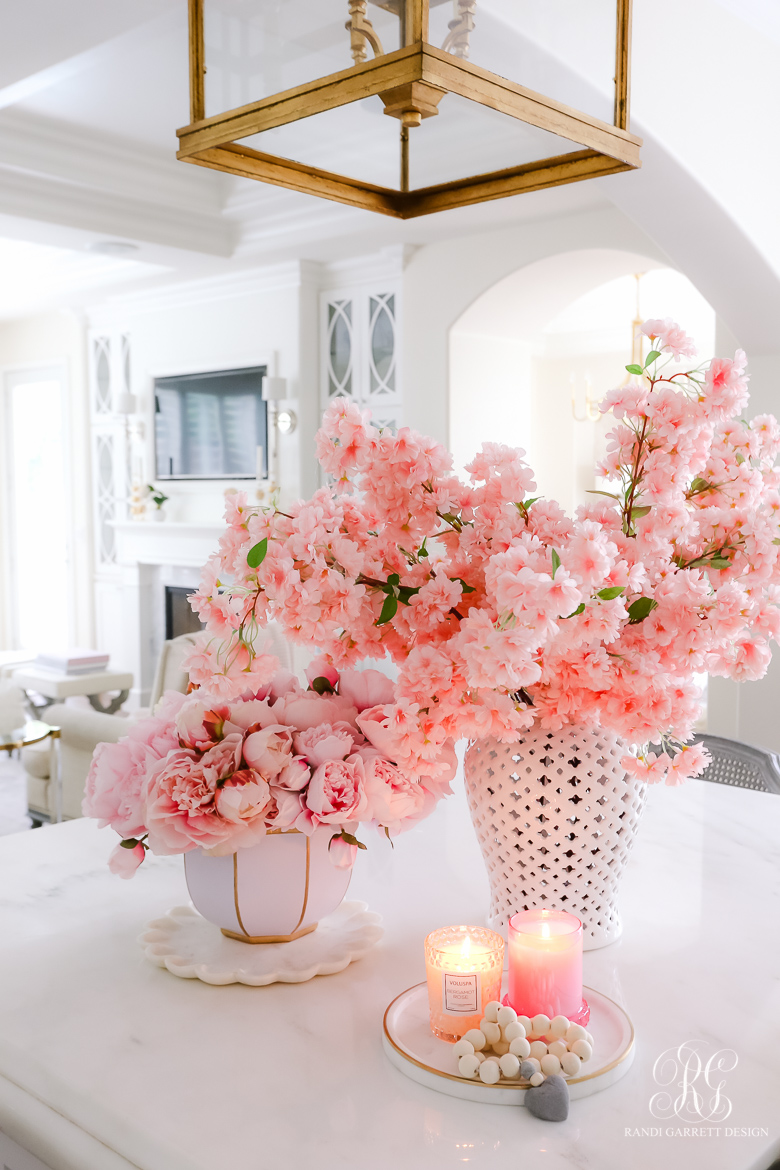 Hand Soap | Hand Lotion | Soap Tray | Marble Tray | Heart Beads | Bergamot Rose Candle | Hot Pink Candle | White Ginger Jar | Cherry Blossom Stems – (I used 8) | Pink Peonies – (I used 6 bunches) | White Gold Bowl – similar option here | Gold Lantern Lights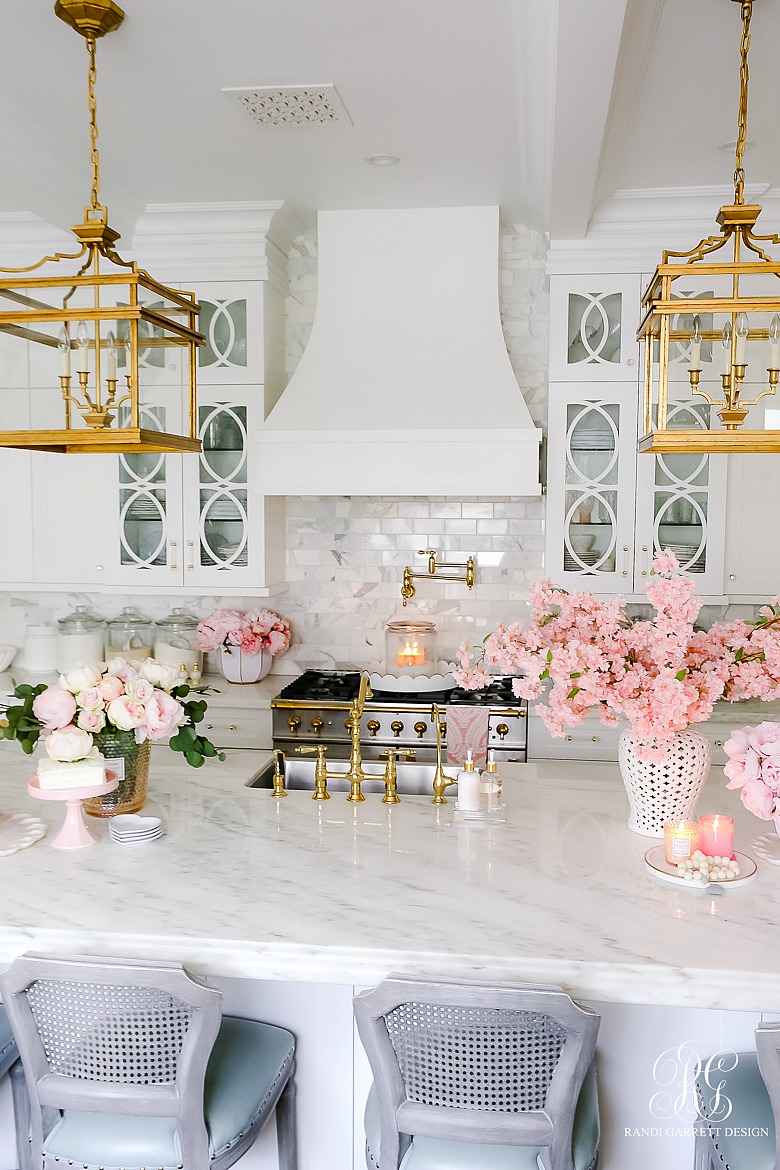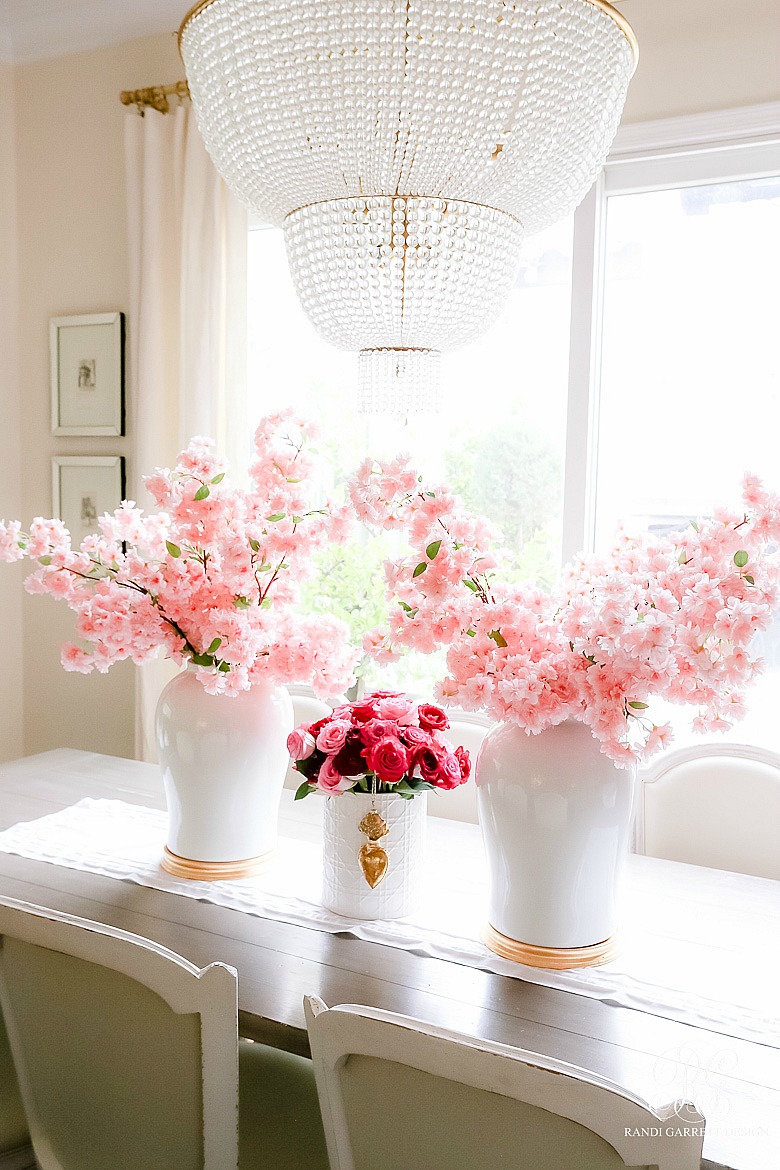 Clear Beaded Chandelier | Barstools – similar | White Ginger Jar with Gold Base | Heart Ornament | Cherry Blossoms (I used 8)