Here's a cute and simple Valentine's Day heart wreath tutorial for you! This heart wreath will add some Valentine cheer to any room of your house. Make one, two, three or however many you need! The best part, they are super quick to make and really affordable! I hung mine on my fridge with a clear command hook. A few years ago, I made another version of a heart wreath. I tweaked this one a little. You can see the other hearth wreath tutorial here.
I'll be sharing lots more Valentine's Day projects and recipes later this week!
Take a look at how easy it is to make this cute heart wreath!
*This post contains affiliate links. Read my disclosure policy here.
Valentine's Day Heart Wreath Tutorial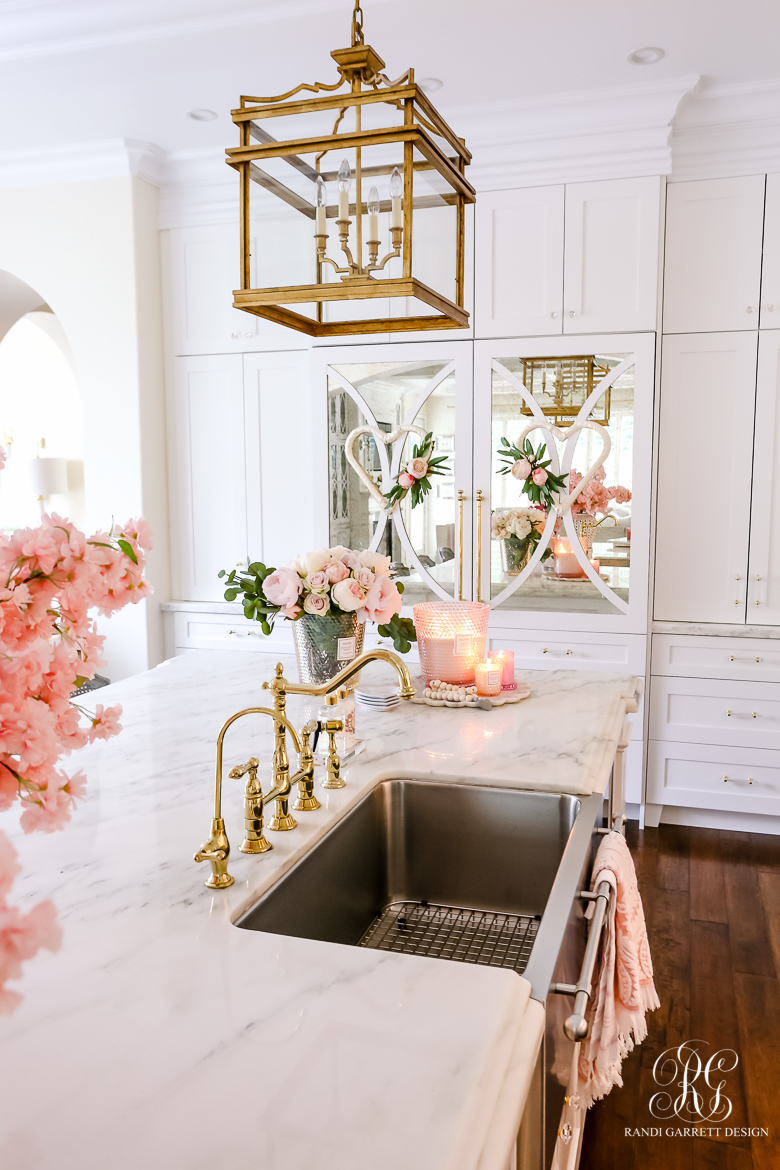 Supplies
Heart Wreath Frame (I used a 16″ frame, you can also use a 12″)
4 Yards 1 1/2″ Satin Ribbon (I used ivory)
1 Faux Eucalyptus Stem
3 Faux Flowers (I used a garden rose spray and peony)
Floral Wire (any color)
Wire Cutters
Glue Gun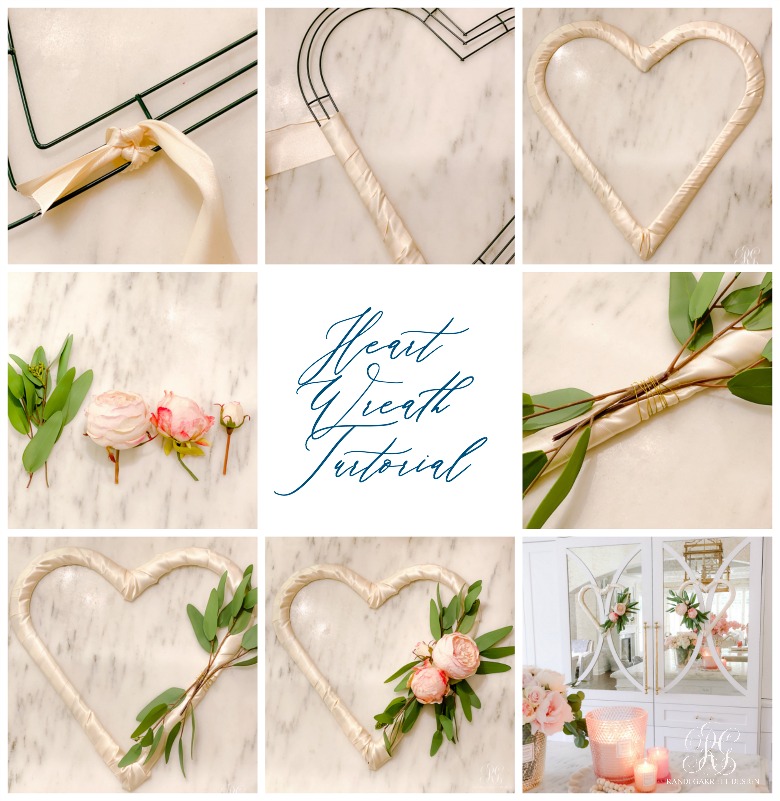 Steps
Tie a small knot with your ribbon at the bottom of your heart frame.
Start wrapping the ribbon tightly over the knot to hide it. Continue wrapping the ribbon over the frame, slightly overlapping the ribbon as you go.
After the heart is completely covered, trim off the ribbon. Fold over the raw edge and glue it down on the backside of the wreath.
Next clip your eucalyptus and flowers with the wire cutter. You will want your eucalyptus in several pieces and your florals with about a 2″ stem.
Arrange your eucalyptus onto your frame and attach to the wreath using your floral wire. Wrap it tight.
Glue your flowers into place to cover the floral wire.
Hang your wreath! So quick and easy!






I'll be sharing the rest of our Valentine's Day kitchen later tonight! I hope you make a Heart Valentine's Day wreath for your house!