This post is done in partnership with Wayfair and contains affiliate links. All content and ideas are my own. Read my disclosure policy here.
It's time for my favorite sale of the year! The Way Day Sale! Wayfair's Biggest Sale is Back! It offers their costumers free shipping on every item and awesome deals up to 80% off! It's a two day, 48 hour sale that starts today and ends tomorrow.
To help you maximize your shopping experience, I've rounded up your favorites from my home and my most asked about pieces in our home – for less! Wayfair is my go to place for special pieces in our home. I love their incredible selection of pieces and their wide variety of price points. Wayfair carries everything from fabulous items at bargain prices to unique, high-end pieces! Wayfair is my favorite place to shop for my home decor. Now, here is a round up of your favs and my look for less! These are all your most loved pieces from our home, plus my most asked about pieces – for less! Happy shopping!
Kitchen items are not only a happy gift for yourself, they also make amazing Christmas gifts! Any of these kitchen items would make fabulous Christmas gifts if you want to get your shopping done early! These are some of my absolute favorite, timeless pieces for your kitchen.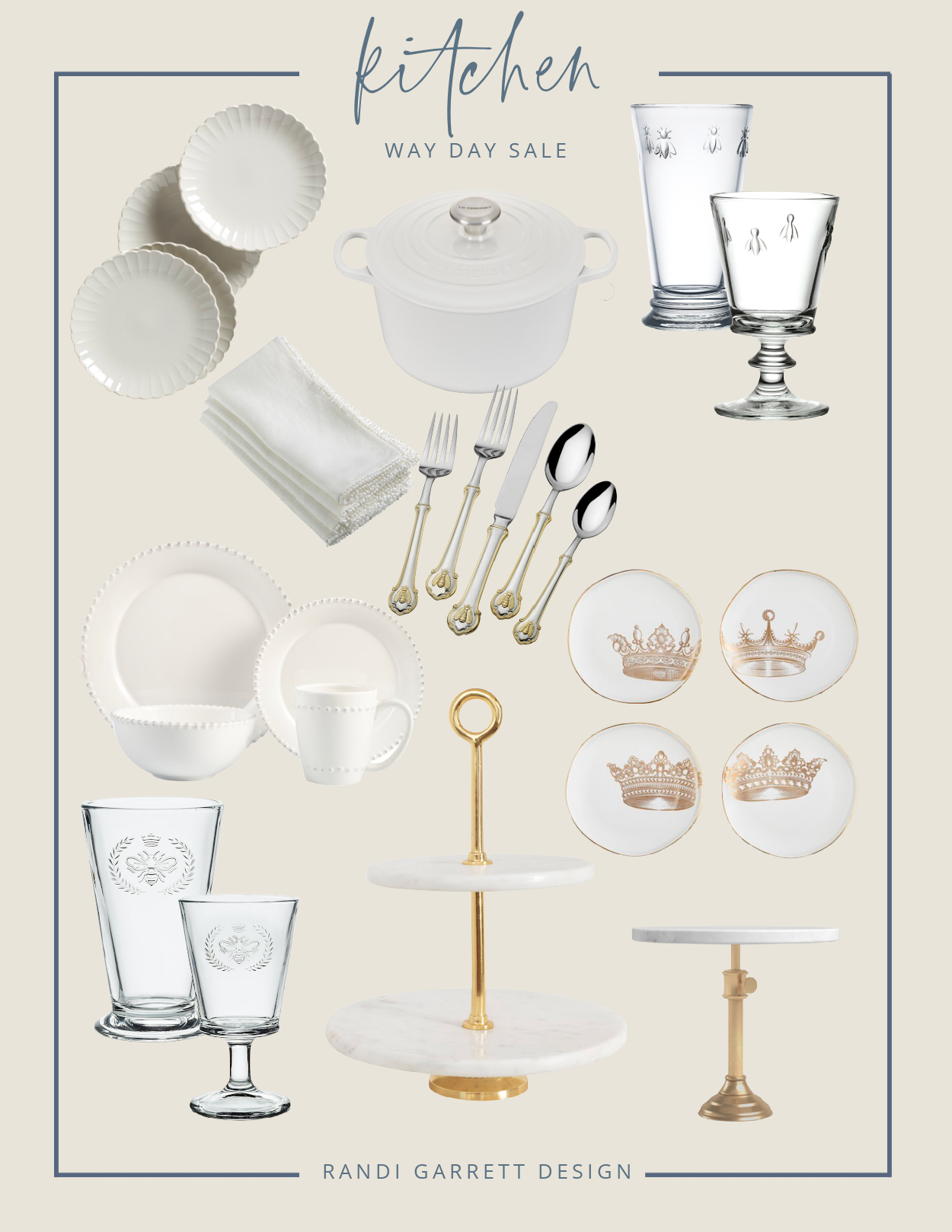 Ruffle Dinner Plates |Ruffle Dessert Plates | Le Creuset 5.25 Quart Pot | Bee Glasses | Bee Goblets | Linen Pom Pom Napkins | Silver and Gold Bee Flatware | White Beaded Dish Set | Crown Dessert Plates | Queen Bee Glasses | Queen Bee Goblets | Marble Serving Tray | Marble Cake Stand
These are some of the most asked about mirrors in our home, plus a few budget friendly options. Sunburst mirrors look amazing above a bed or over an accent table.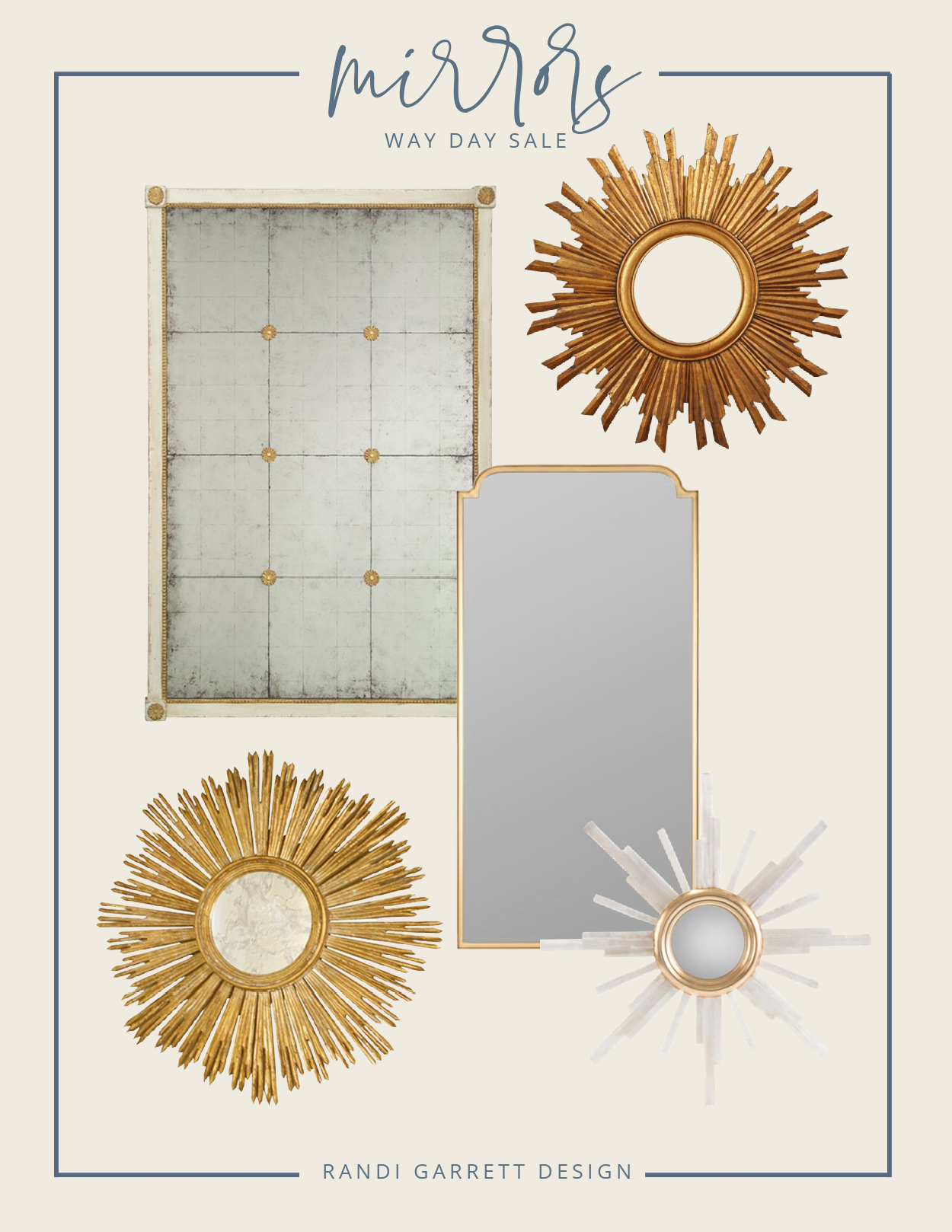 French Mirror (my entry mirror) | Budget Friendly Sunburst Mirror | Gold Accent Mirror | Sunburst Mirror (my bedroom mirror) | White Gold Sunburst Mirror (my mudroom mirror)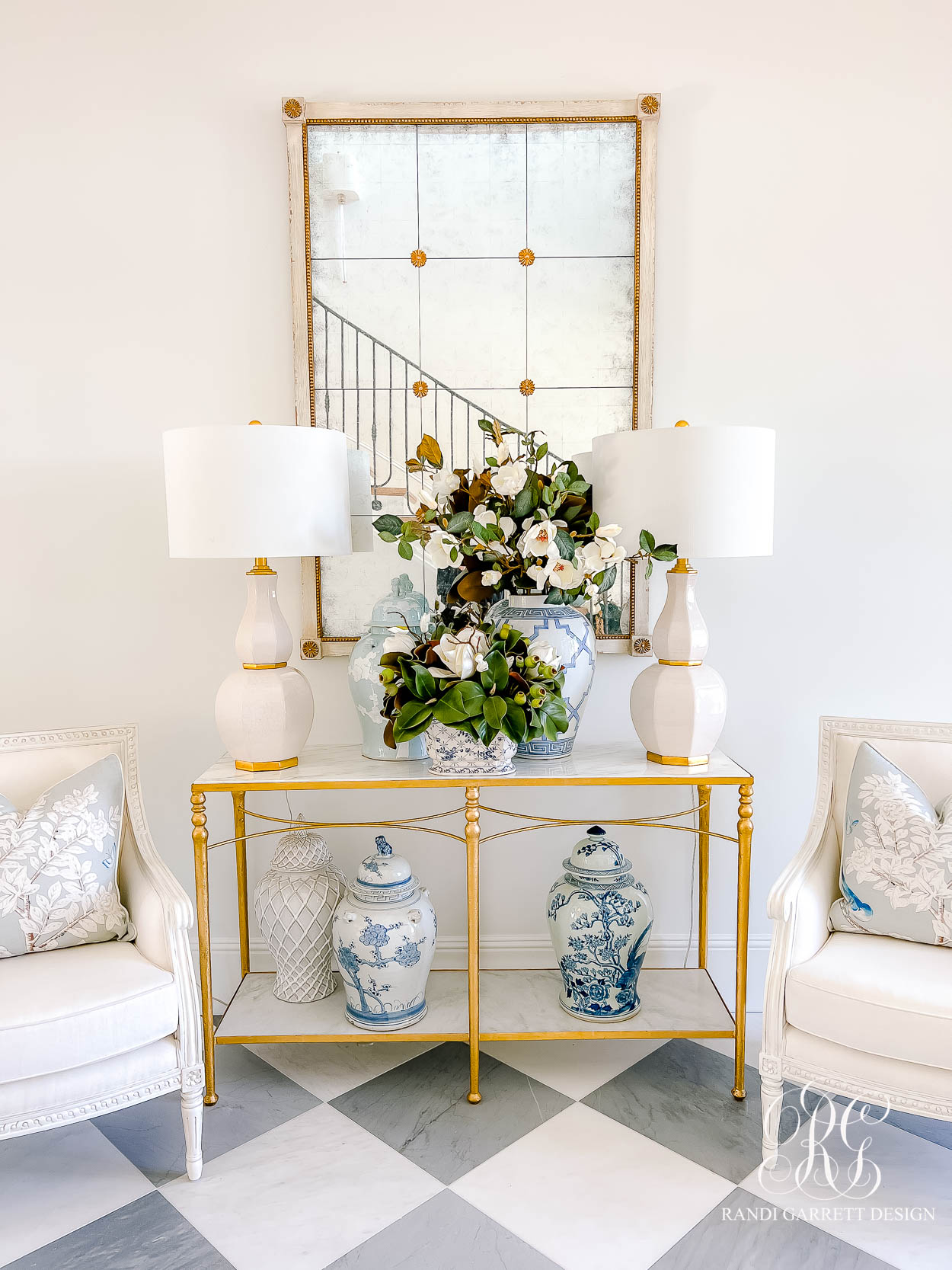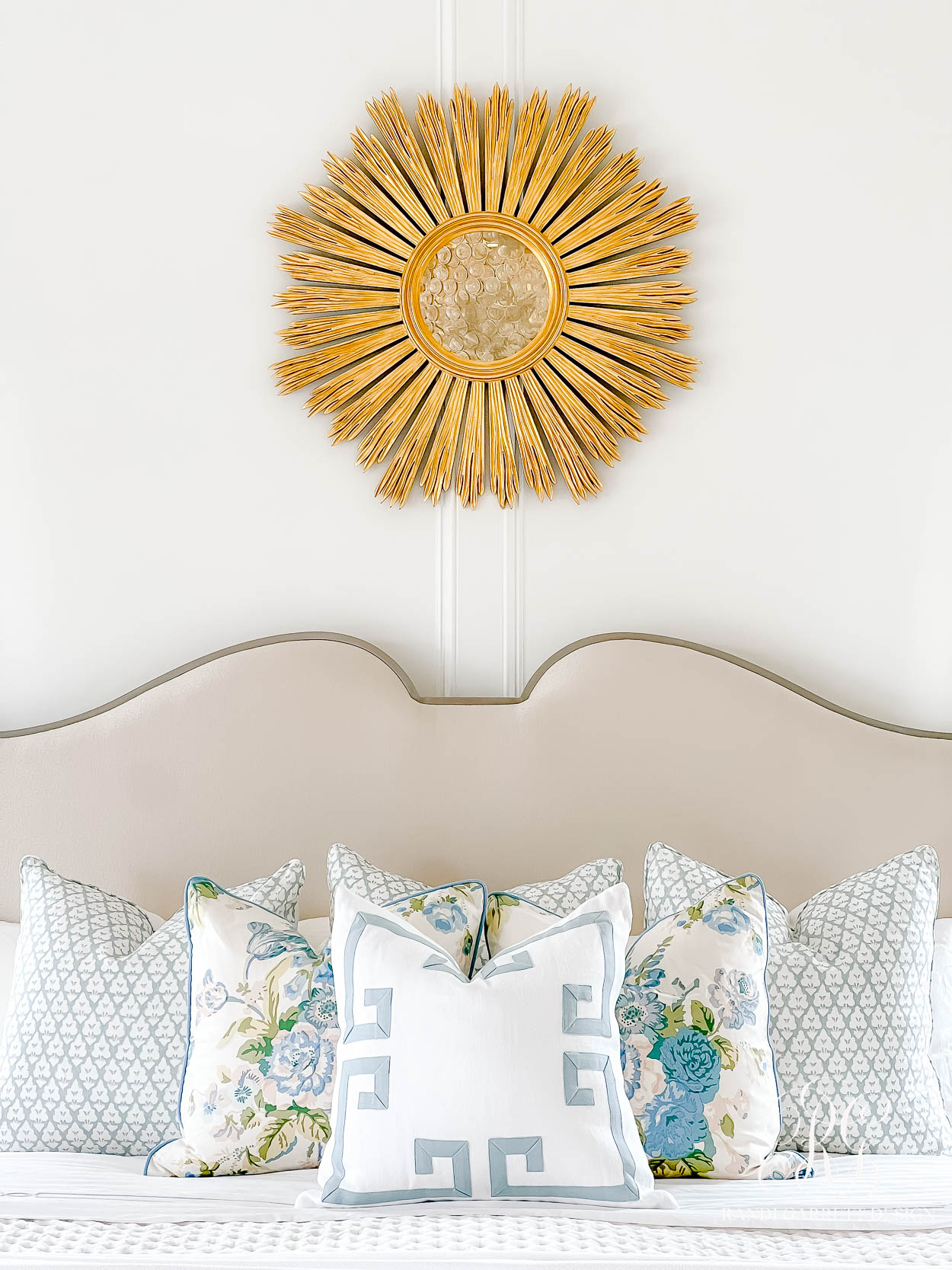 Ginger jars are such a fun pop for your home! Style them on your entry table like I did, or fill them with your favorite florals and arrange them anywhere.




These accessories are some of my very favorite! I've had most of them for several years. Use them year round!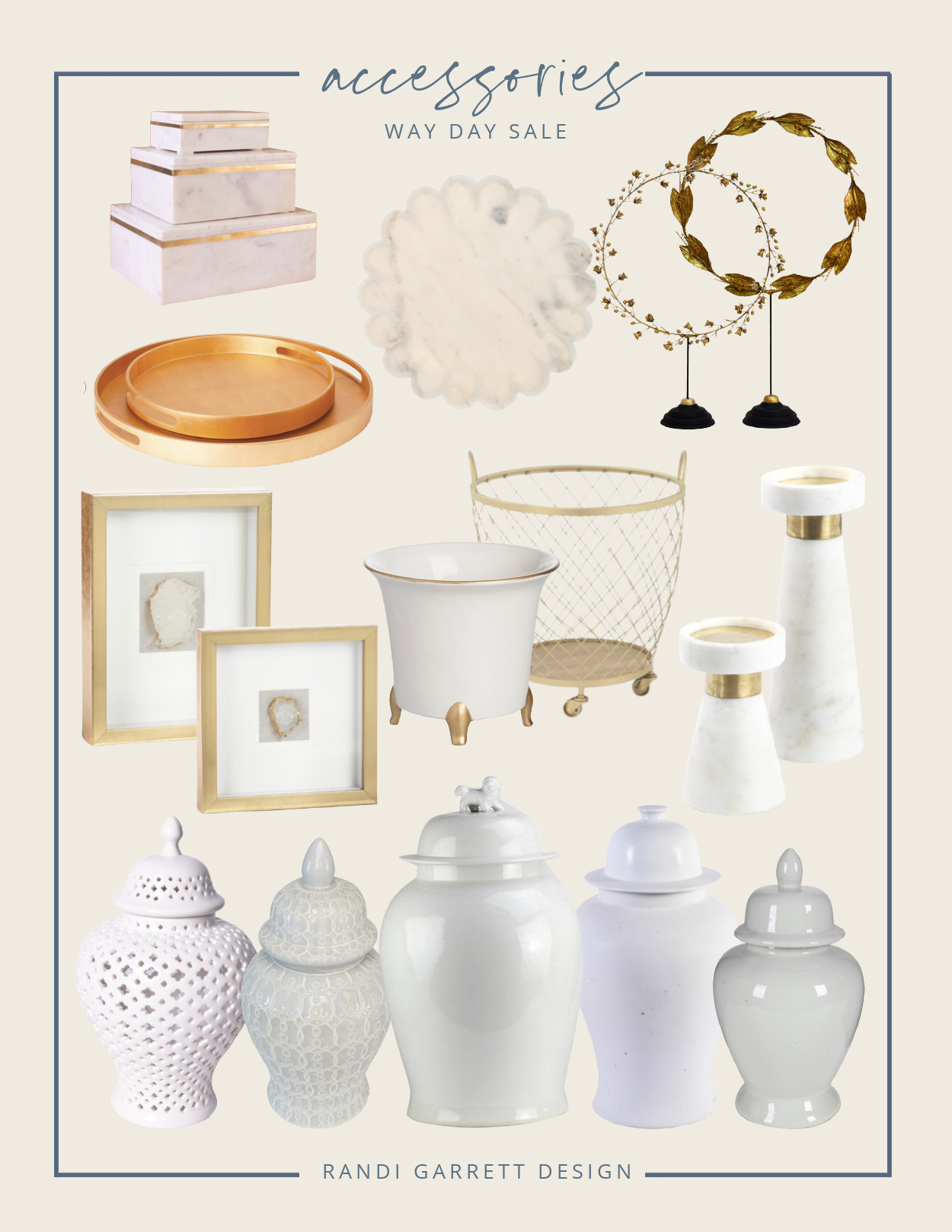 Marble Boxes |Marble Petal Tray | Gold Floral Wreath Stand | Laurel Wreath Stand | Gold Trays | Framed Quartz Large | Framed Quartz Small | White Gold Cache Pot | Gold Laundry Basket | Marble Candlestick Tall | White Lattice Ginger Jar | White Lidded Ginger Jar | Pennard White Ginger Jar | White Ginger Jar | White Ginger Jar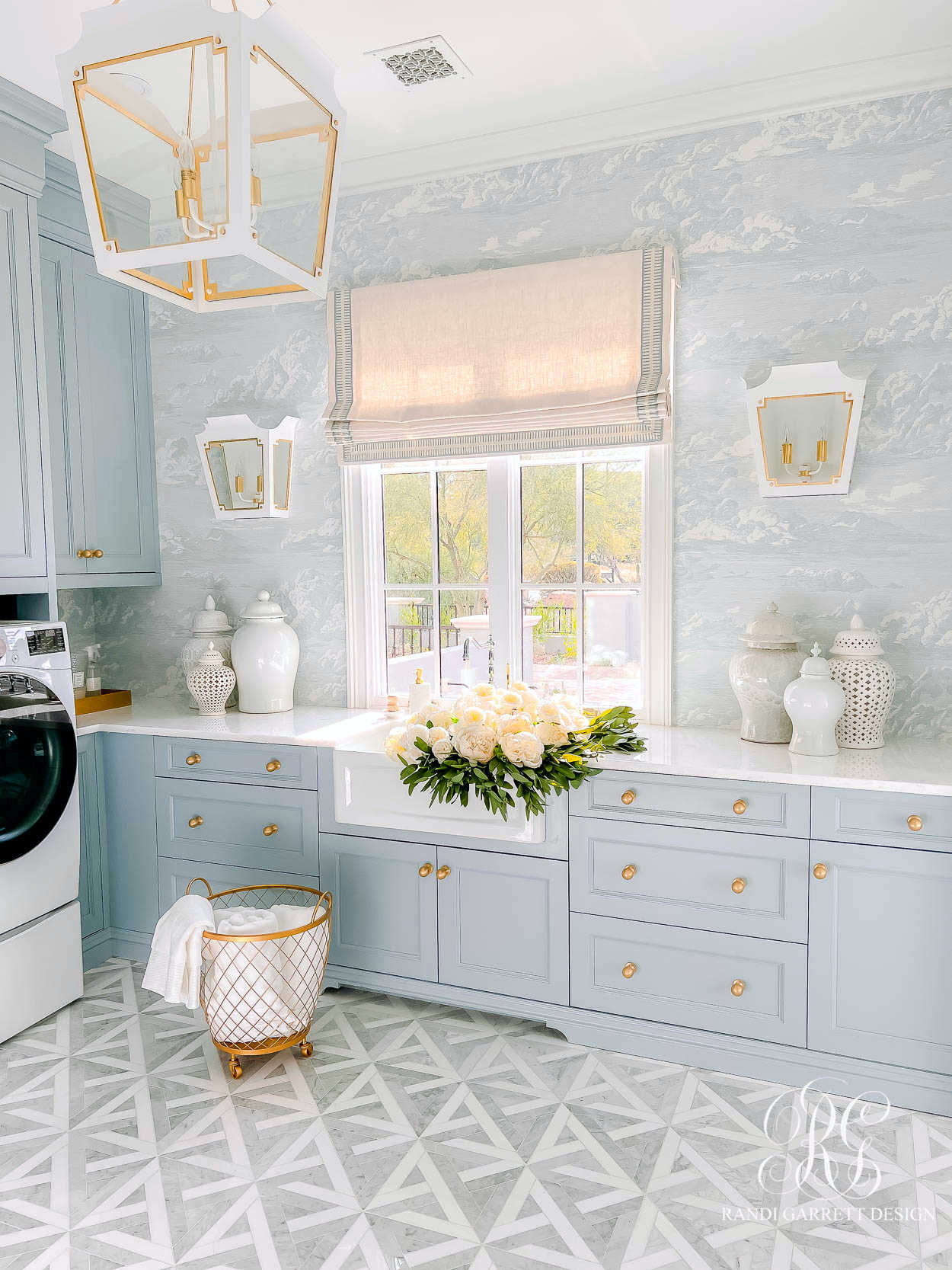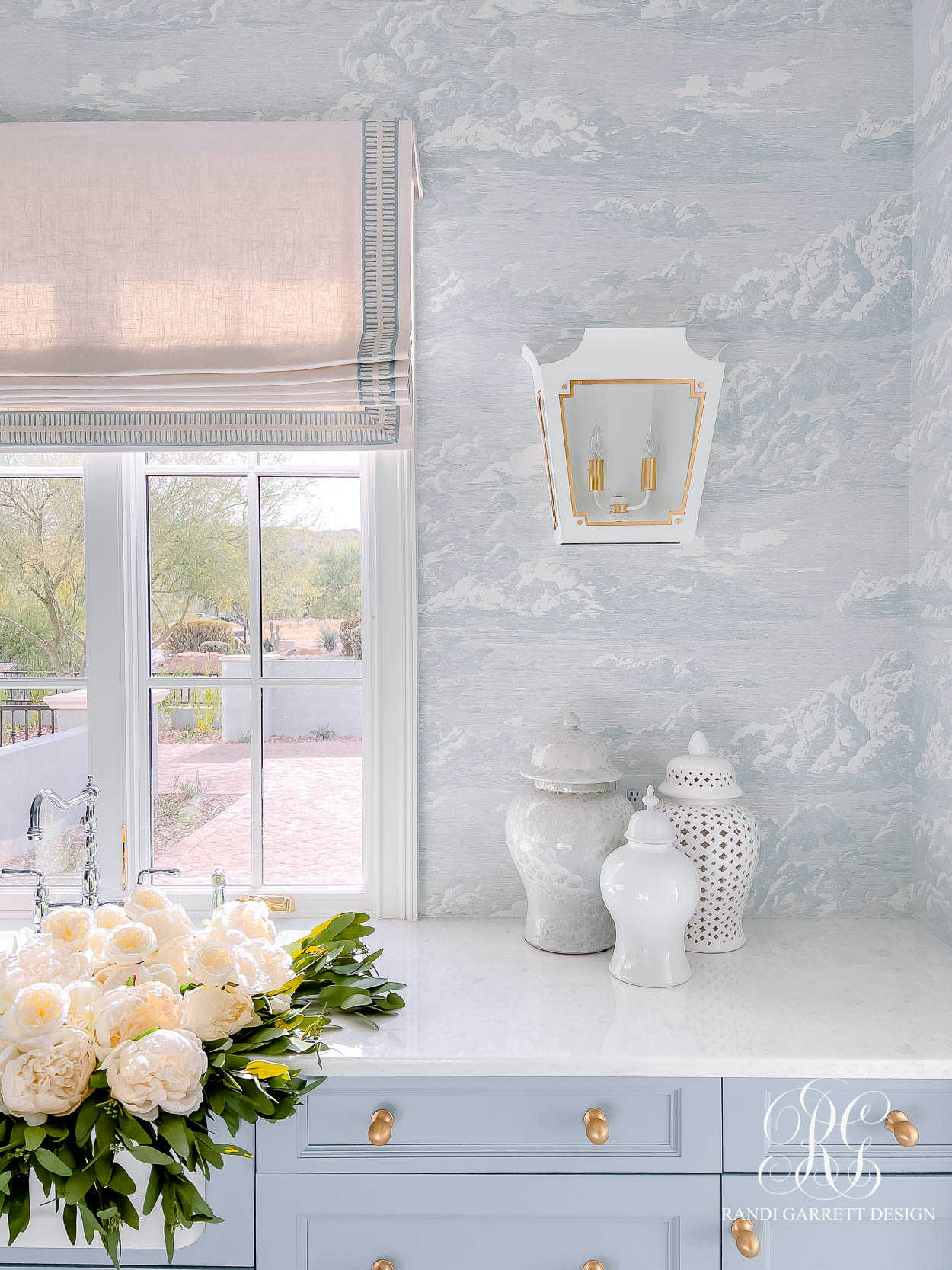 Lighting really updates and adds personality to your home. Here is a round up of lighting that creates my look for less.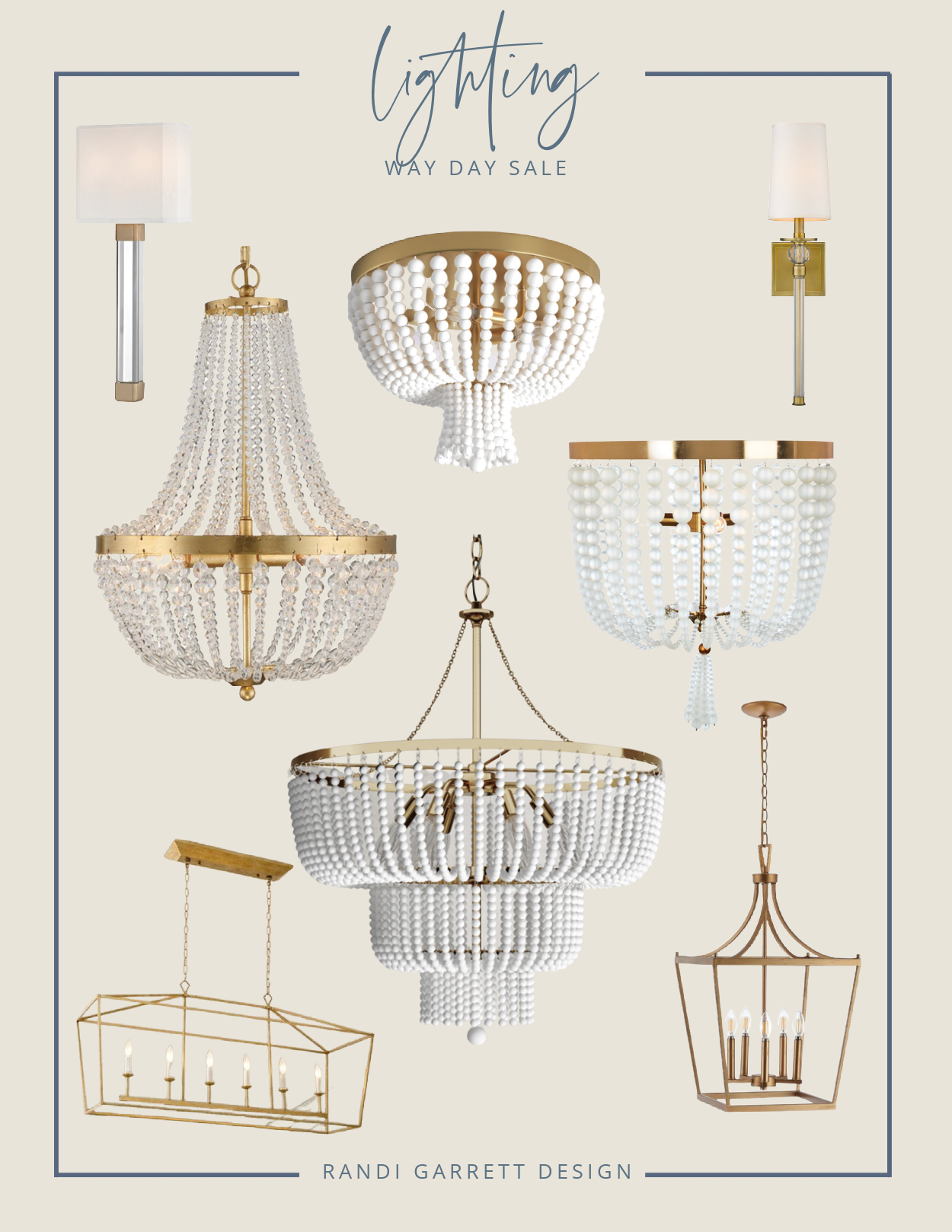 Wall Sconce | Beaded Chandelier | Beaded Flush Mount | Brass Wall Sconce | Beaded Flush Mount | 3 Tier Beaded Chandelier | Gold Linear Lantern Light | Gold Lantern Pendant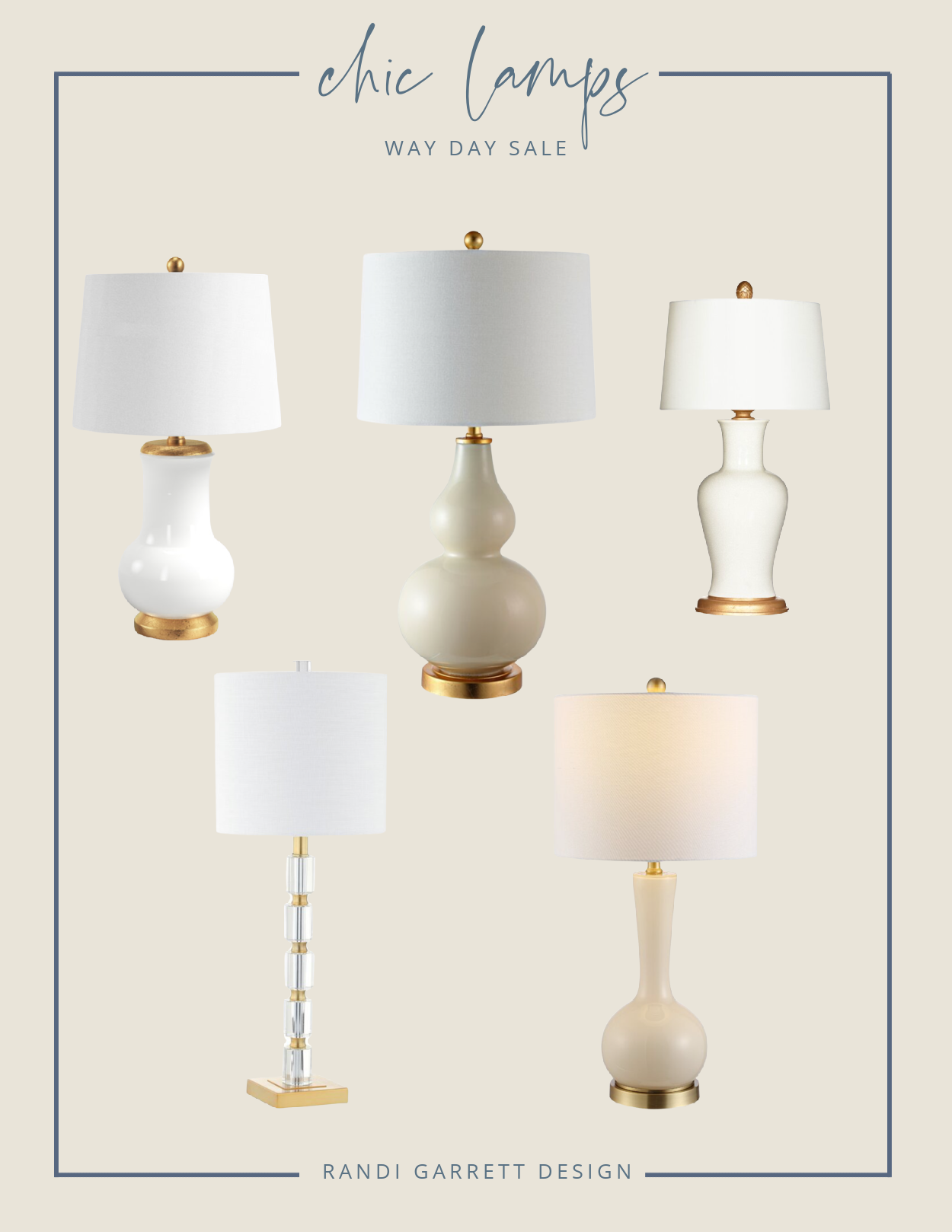 Wayfair has an amazing selection of rugs. Every single rug in our home is from Wayfair. I love that they carry durable, budget friendly options and high end one of a kind rugs. Here are a few of my favorite budget friendly options from our home.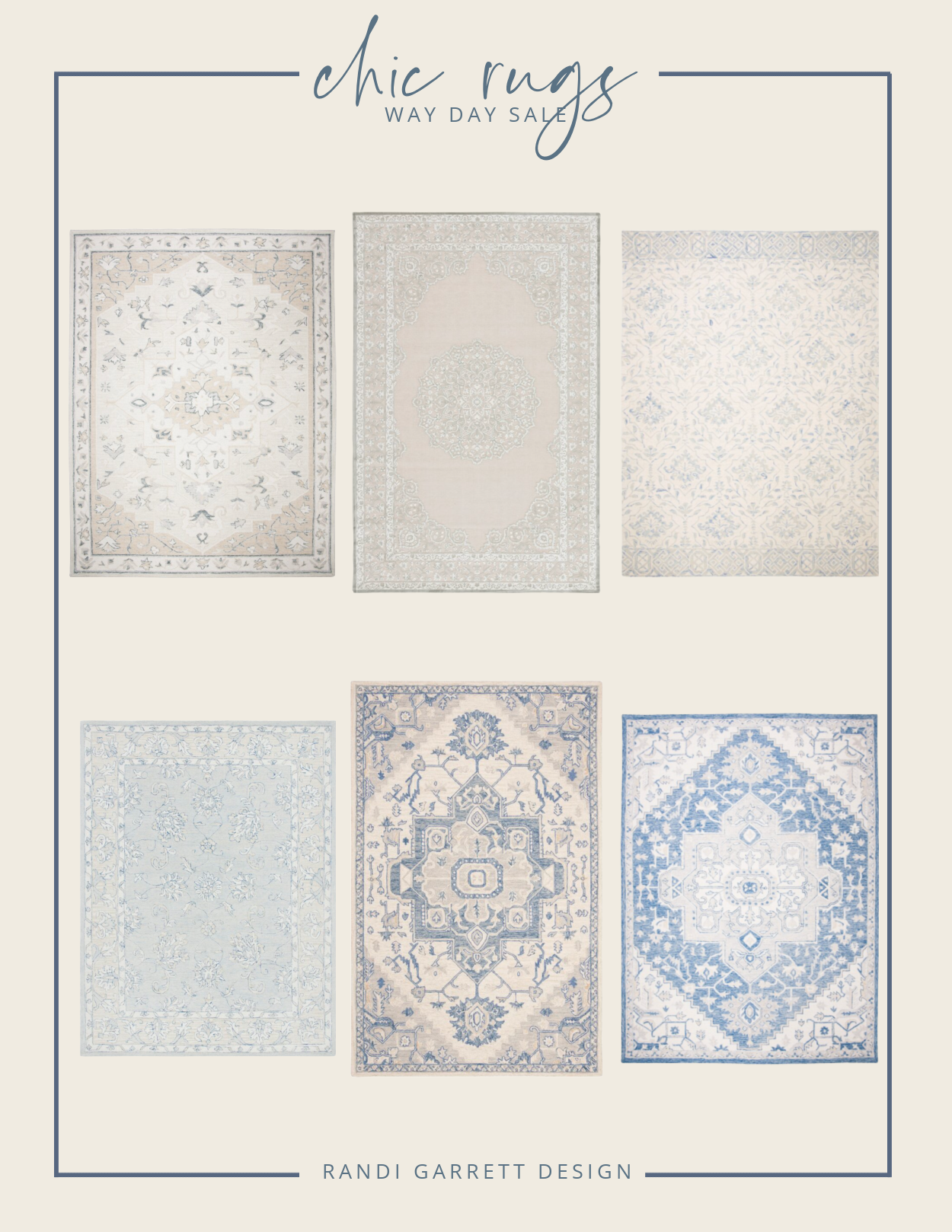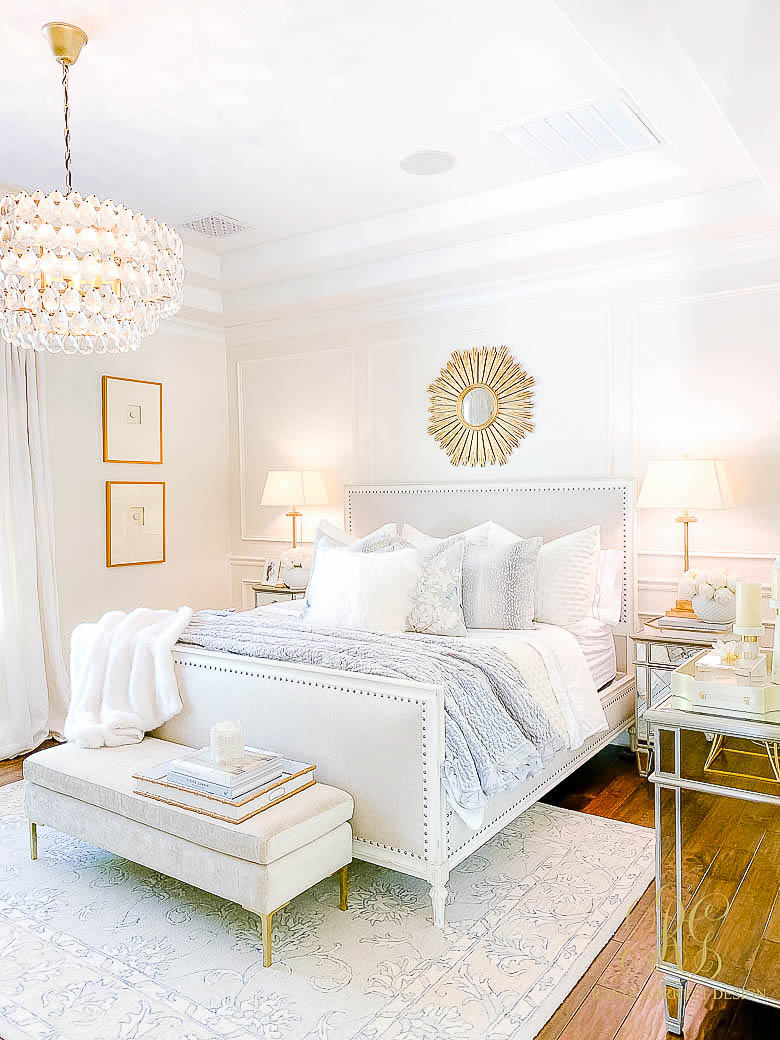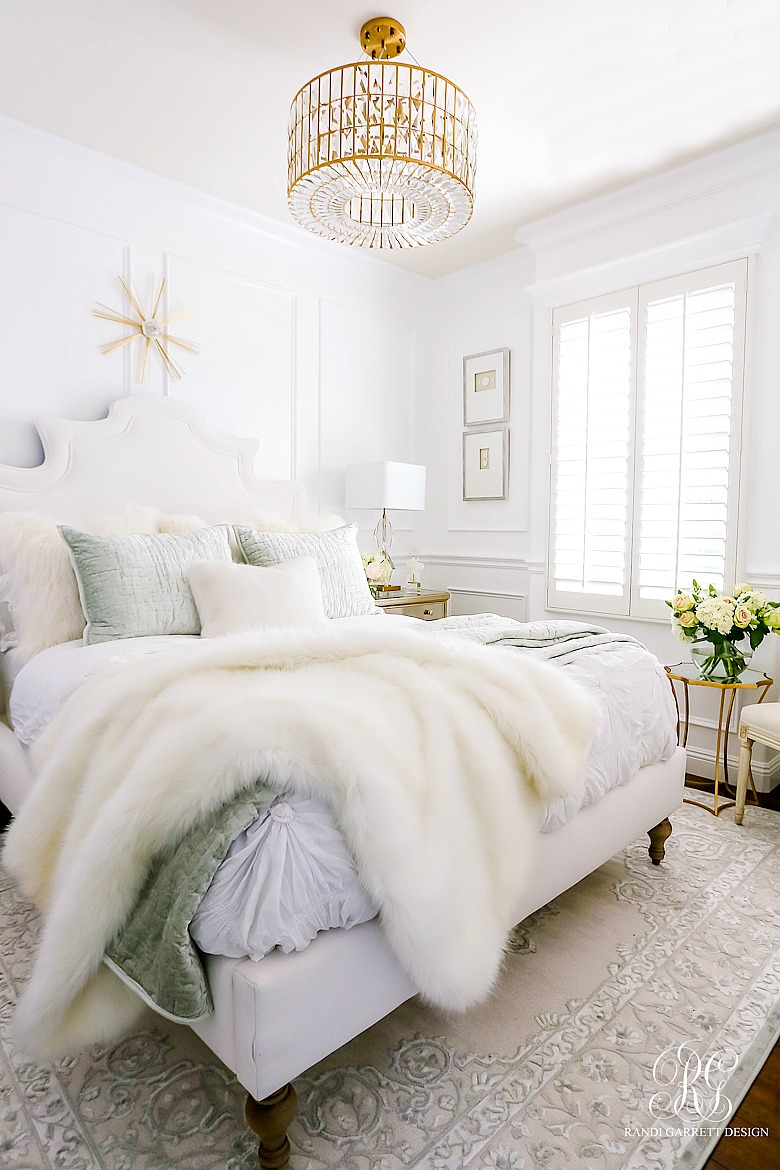 Now is a great time to get your bedrooms, guest bedrooms and living areas spruced up before the holidays. Here are some of my favorite bedroom and family room pieces and some looks for less!