There is something fun to look forward to in every season. After the magic of Christmas, our hearts are turned to Valentine's Day. The Day of love. Some think this a commercial driven holiday, I think it is if you let it be, just like any other holiday. You have the power to make this day and month so much more. Instead of just letting your loved ones know you love them on February 14th, show them you love them everyday by doing little things that let them know how special they are.
Every year I try to decorate the house to help the kids get excited about sharing their love. You don't have to spend tons of time or money to create a feeling of love in your home. Today I'm sharing a simple whimsical heart Valentine wreath tutorial that you can make for your home.
Whimsical Heart Valentine Wreath Tutorial
This whimsical wreath, takes requires just a few supplies and just a little time. You will need…
I used 3 flowers and 1 stem of greenery for my wreath. Try to use the best quality you can find. You can also use fresh flowers if you would like.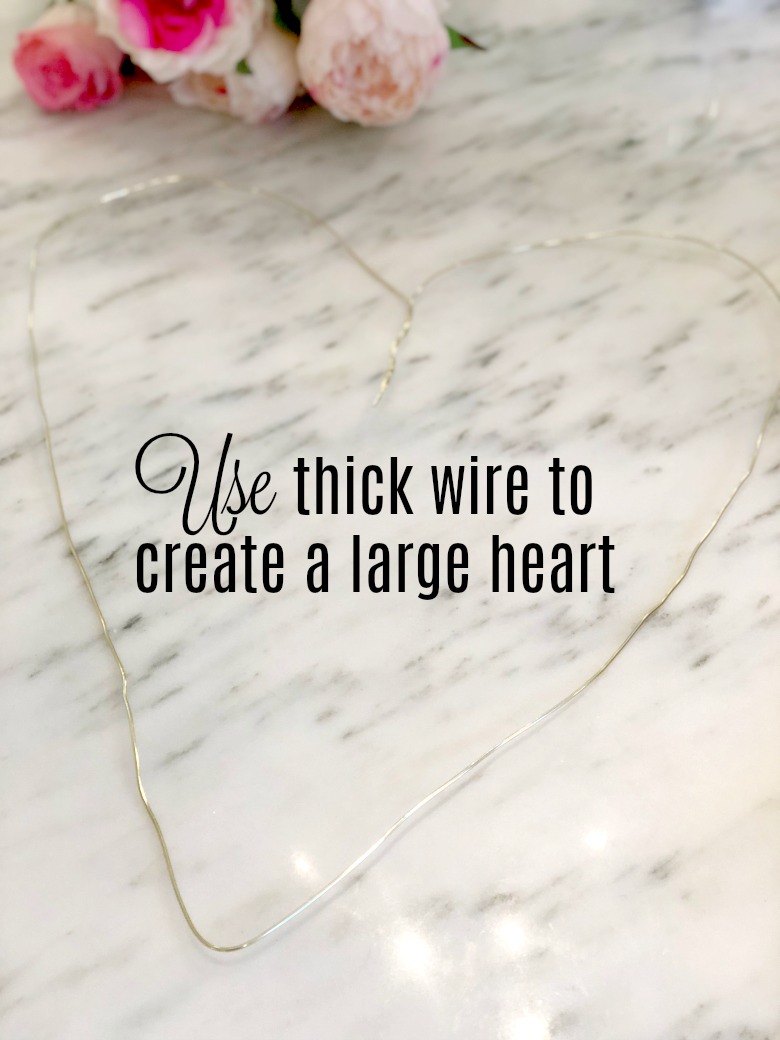 Bend the wire into a large heart shape. Twist the two ends in the center. My wire was too flimsy, so I wrapped another layer of wire all the way around the heart form. This made it more sturdy.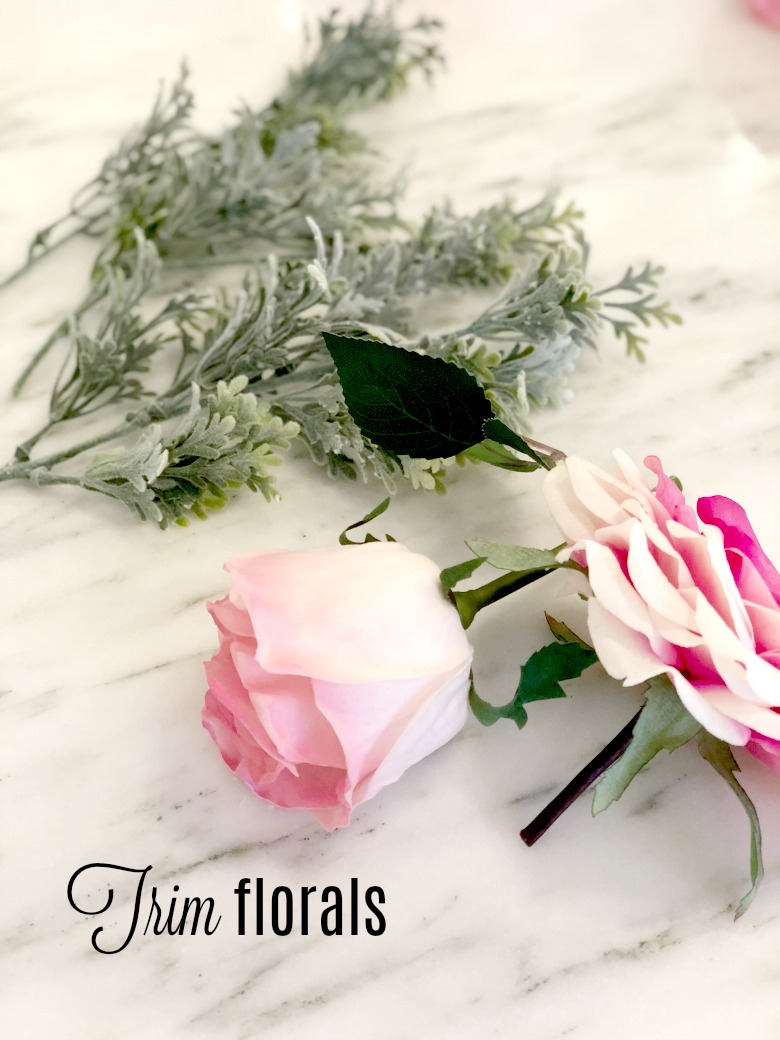 Next, trim the flowers leaving a few inches to be able to attach them to the wreath form.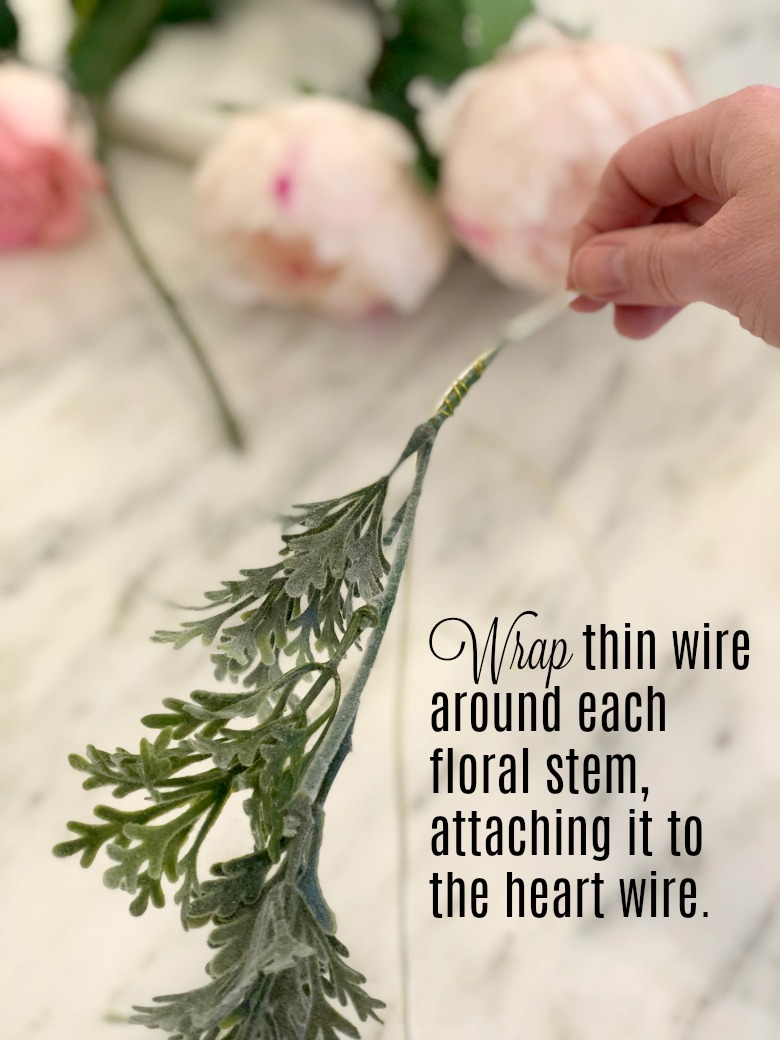 Clip a few inches of the gold floral wire. Attach the florals to the heart form by wrapping the wire tightly around the stems. Repeat until you are happy with the pattern. I kept mine simple and whimsical.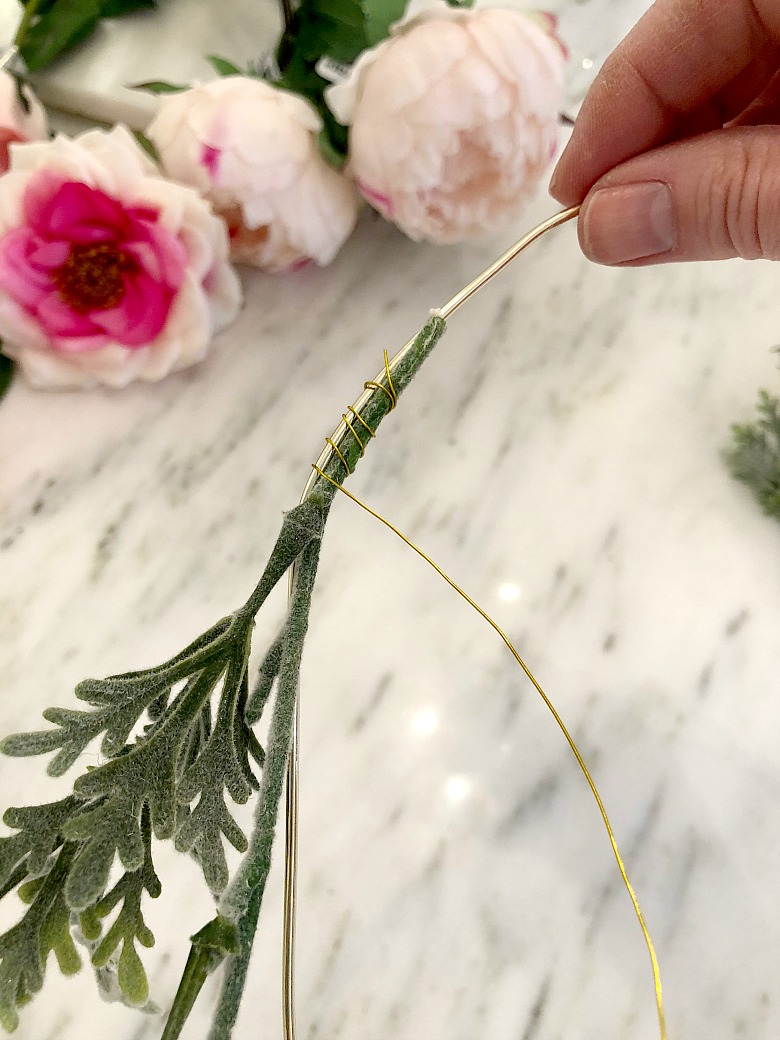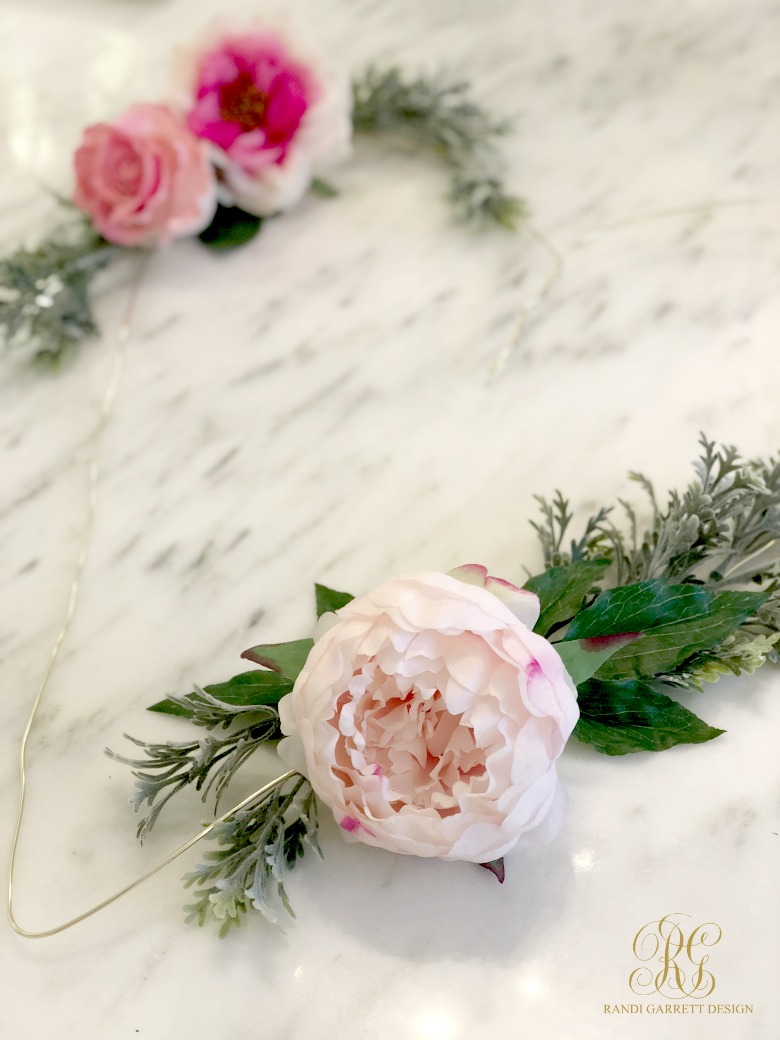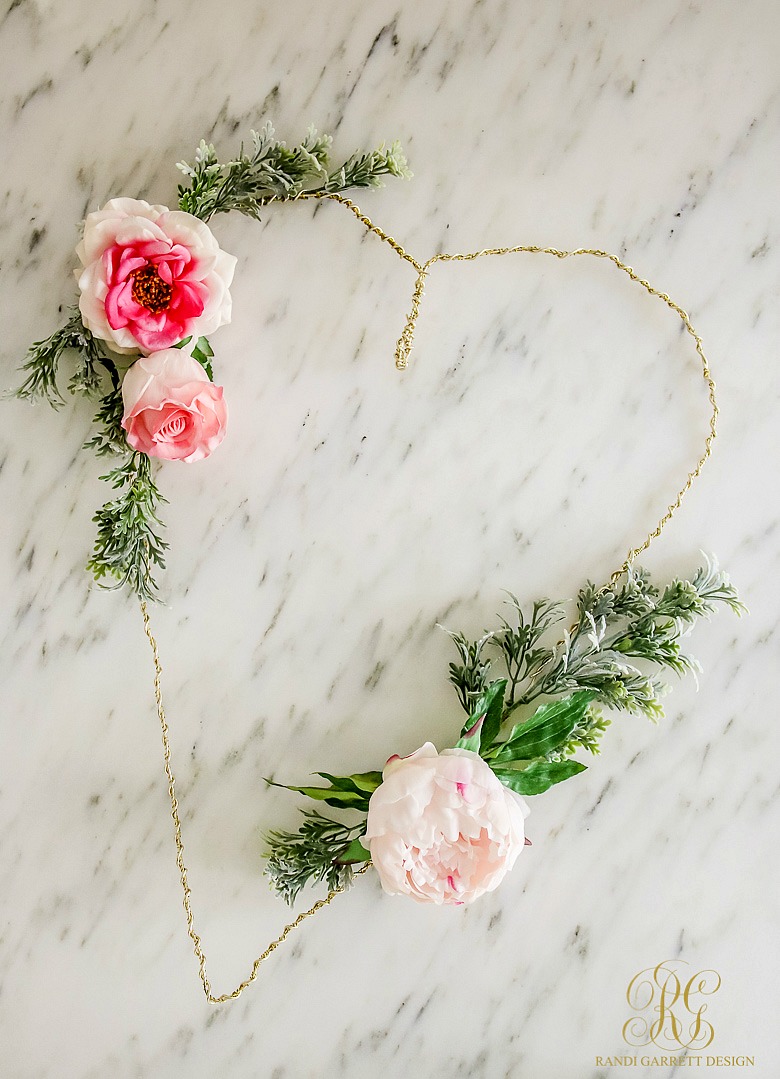 Hang yours for your family and friends to admire during this special month. I hung mine in our kitchen, where we spend most of our day as a family. Mine is hung with tiny command hooks.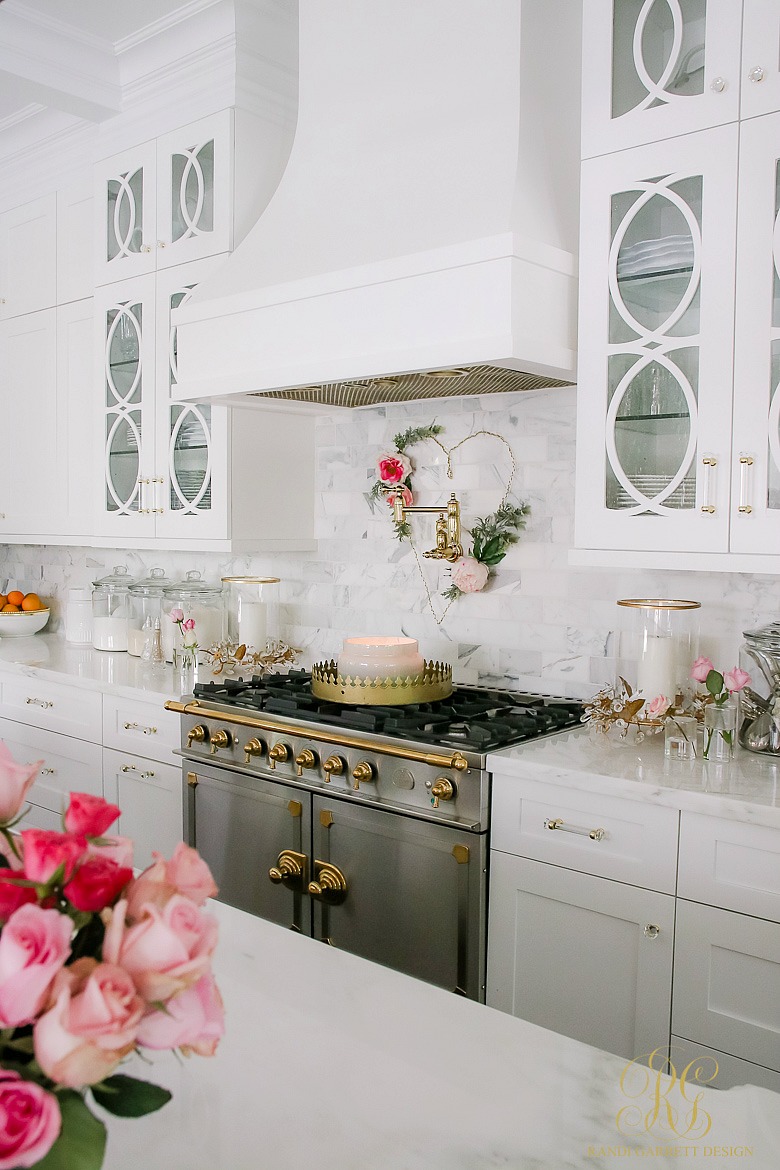 Later this week I will be sharing the rest of our house decorated for Valentine's Day!
For more Valentine's Day inspiration visit the posts below…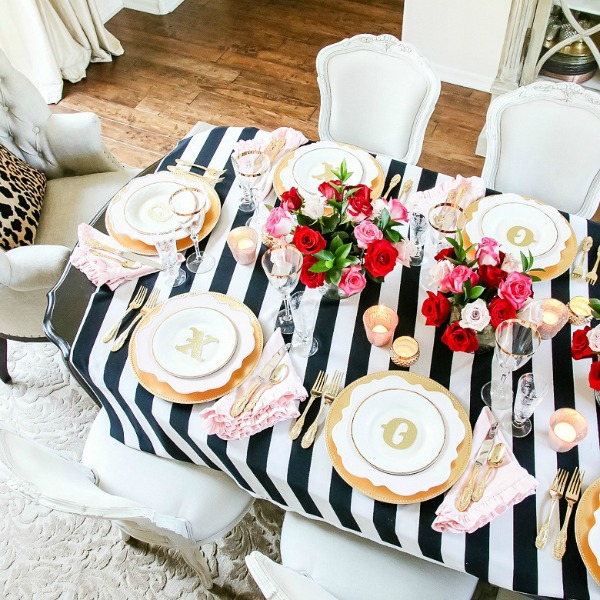 Love is in the Air Table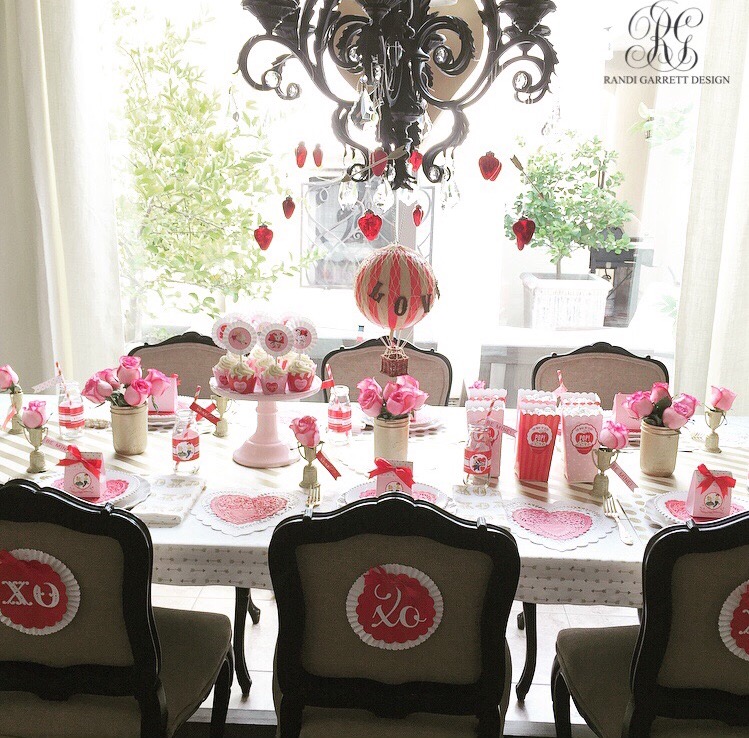 Handmade Valentine's Gifts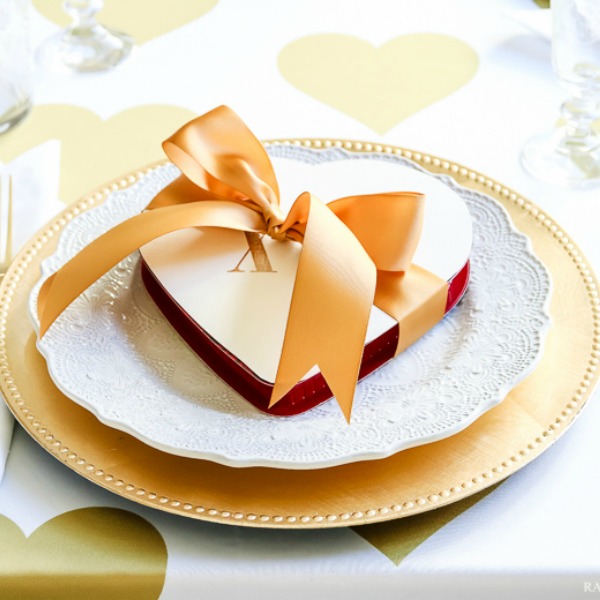 Valentine's Day Decor Ideas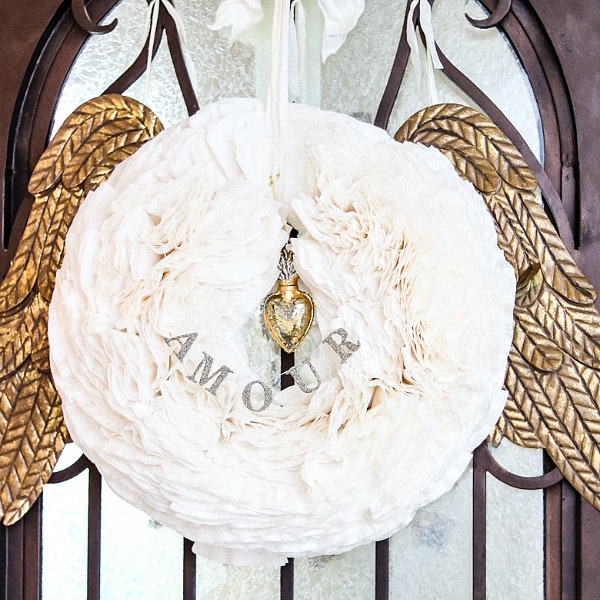 Romantic Blush and Gold Table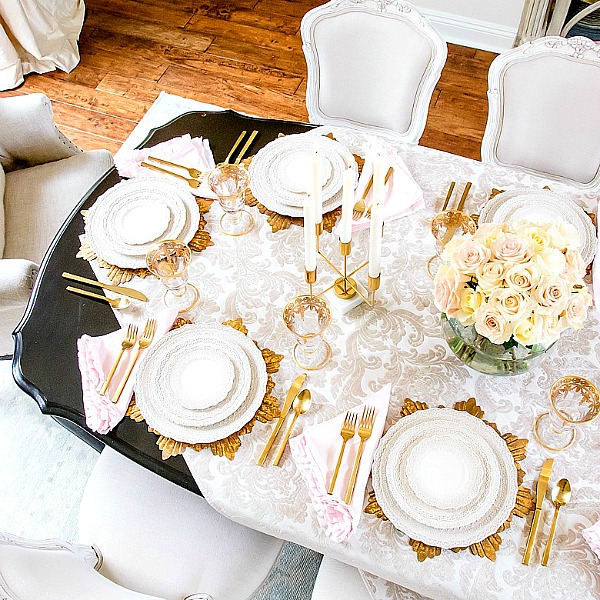 Sign up for our weekly newsletter by clicking the button below…