23 Years this August, that's how long Matt and I have been married! I'll be the first to tell you marriage is work! It is the most amazing and the hardest relationship you will ever have. You have to fight to keep it strong! Anything truly valuable, comes through hard work. Over the years I have learned a few things that have helped to strengthen our marriage. Since today is Valentine's Day, I thought it would be fun to share 14 Ways to Strengthen your Marriage. These are just some simple things I have learned as we have traveled down life's path together.
When I was a little girl, I remember an older women saying, "After 50 years of marriage, I love my husband more than the day we got married." Those words sunk deep into my heart. I wanted to feel that way after being married for 50 years! After 23 years, I can most definitely say I love Matt today more that the day we got married! These 14 tips have helped us stay strong together. I hope these tips help you in some way. Please know we are not perfect, but we are trying. That is the most important thing!
A strong marriage or relationship, is one of the best ways to fill your cup so you can help fill others!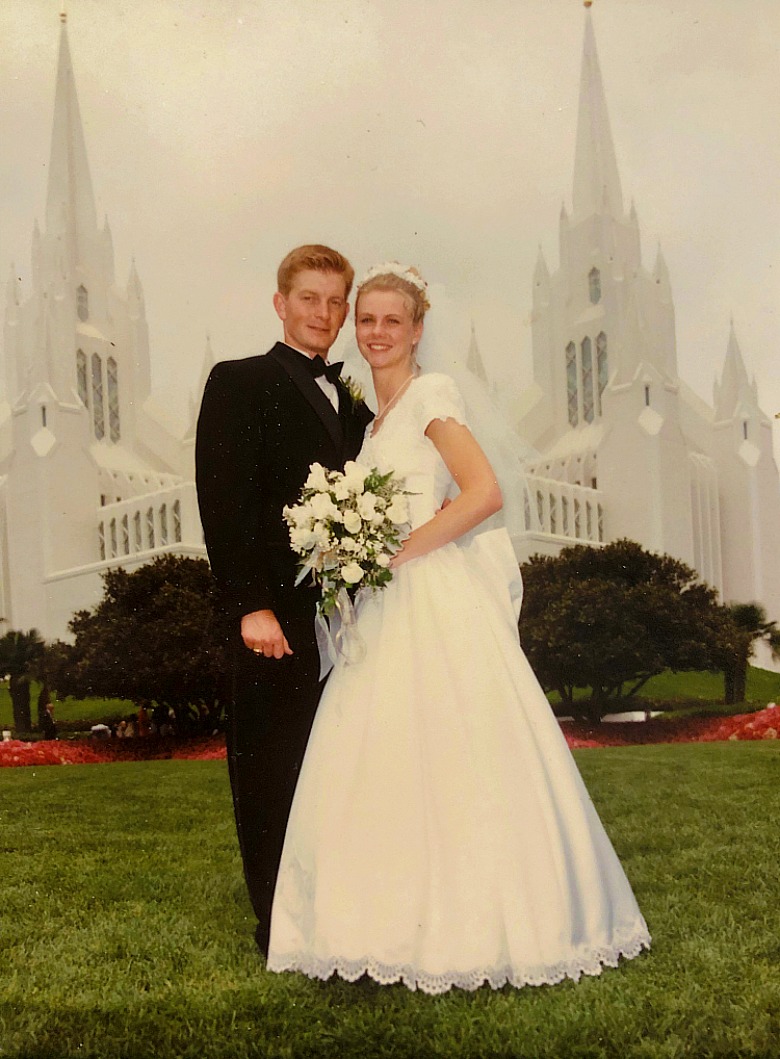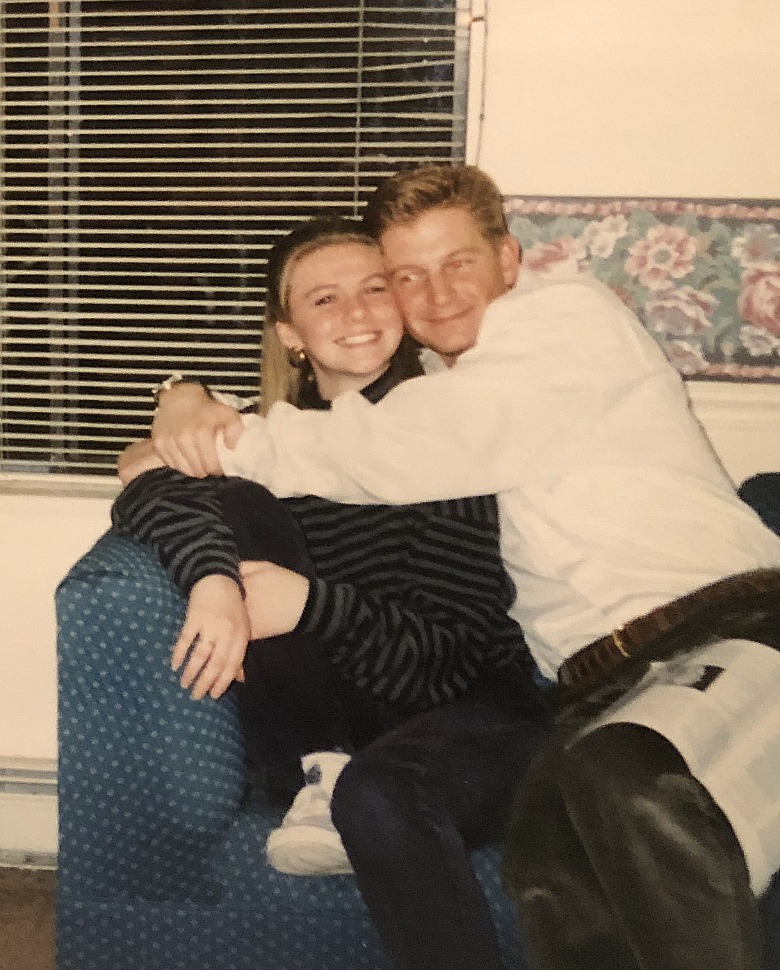 14 Ways to Strengthen your Marriage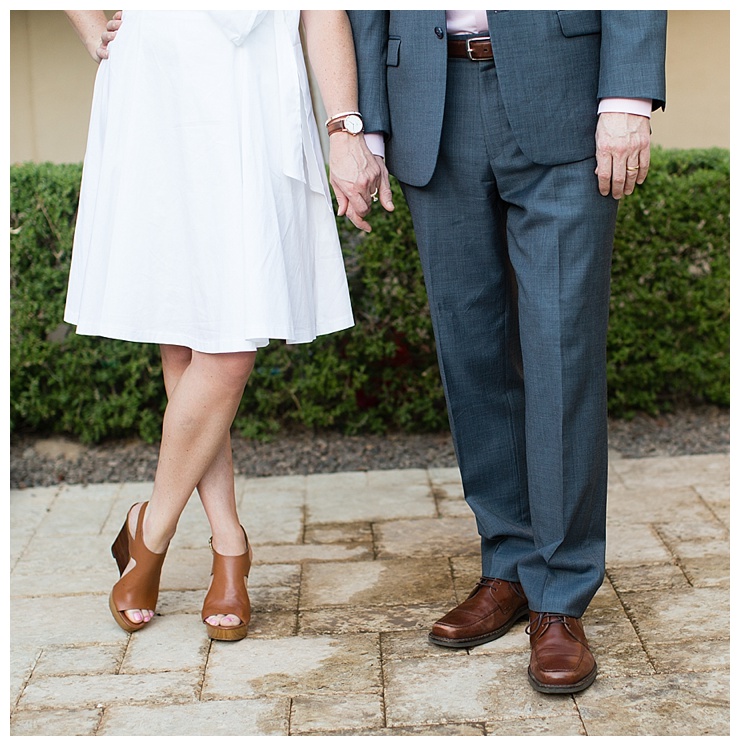 Go on a weekly date.
Dating is how it all began, to keep the flame burning, you have to continue dating and courting! When your children are little, it is harder to make this a priority. Do whatever you can to make this happen. Maybe you trade babysitting with a friend. Have a date night at home and make him a special dinner after the kids are in bed. Play games, watch a movie, get creative!
As your children grow, your life gets busier and busier. Don't sacrifice your date night! I promise you, this weekly date is vital in staying connected and in love! Some of my favorite dates with Matt have been running to the grocery store at 9:00 at night in our comfy clothes. It doesn't matter what you do, just being alone together matters the most! One day the children will all be gone. You don't want to be left with a stranger!
Do little things to show him you love him.
Matt is really good at this. He will leave me notes in the morning before he goes to work. I have a drawer filled with sweet little notes he has written me over the years. It's a tiny little thing that means so much to me.
I am not as good at expressing my love and appreciation for Matt vocally. Instead, I show him I love him through little things I do for him. Everyone expresses their love differently. Learn to recognize how your spouse tells you they love you. Learn how they feel loved, and fill each others cup.
Find something you both enjoy doing together.
Matt and I love to play tennis together. I'm not as good as he is, but we laugh and have fun! We also LOVE to travel. We've been to some fun places together. It's always an adventure creating memories to treasure!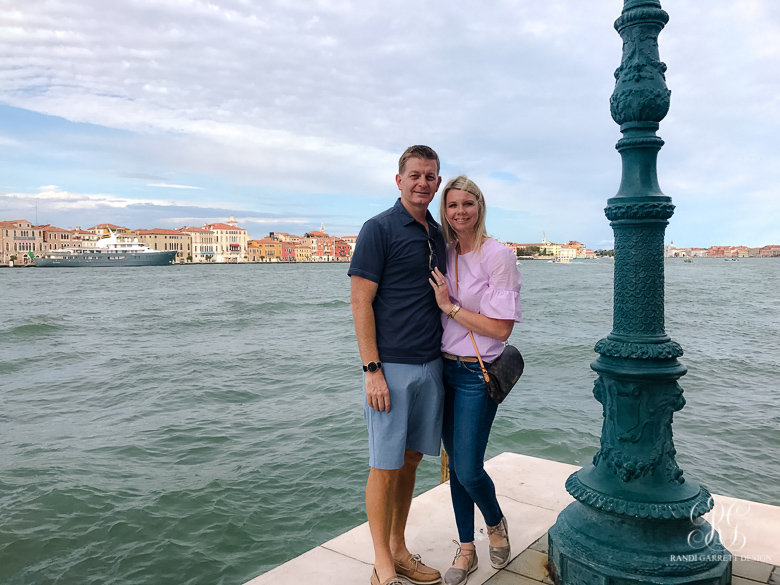 Venice, Italy
Coronado Island, California
Niagara Falls, New York
Find something you both enjoy and do it! If you don't have something you both like, start with eating out at a favorite restaurant. Just sharing that common interest keeps you close.
Take interest in something he likes to do.
As a newly married couple, we had very few things we both liked to do. Matt loved playing and watching every single sport known to man! I on the other hand, didn't grow up watching many sports or playing them either! Shopping, crafting and interior decorating were my main interests. I learned quickly to love watching sports with Matt. He taught me to love many sports. Matt pushed me to learn to snow skiing and wakeboarding. He's also teaching me to golf. Things I thought I would NEVER do!
He, in return learned to dance, something he swore he would NEVER do! Matt has suffered through countless shopping trips with me. It's actually growing on him! He hasn't picked up crafting and interior decorating, but he supports me in my interests and is my biggest cheerleader in my business endeavors.
Whatever you decide to try, do it together, and you will form a stronger bond.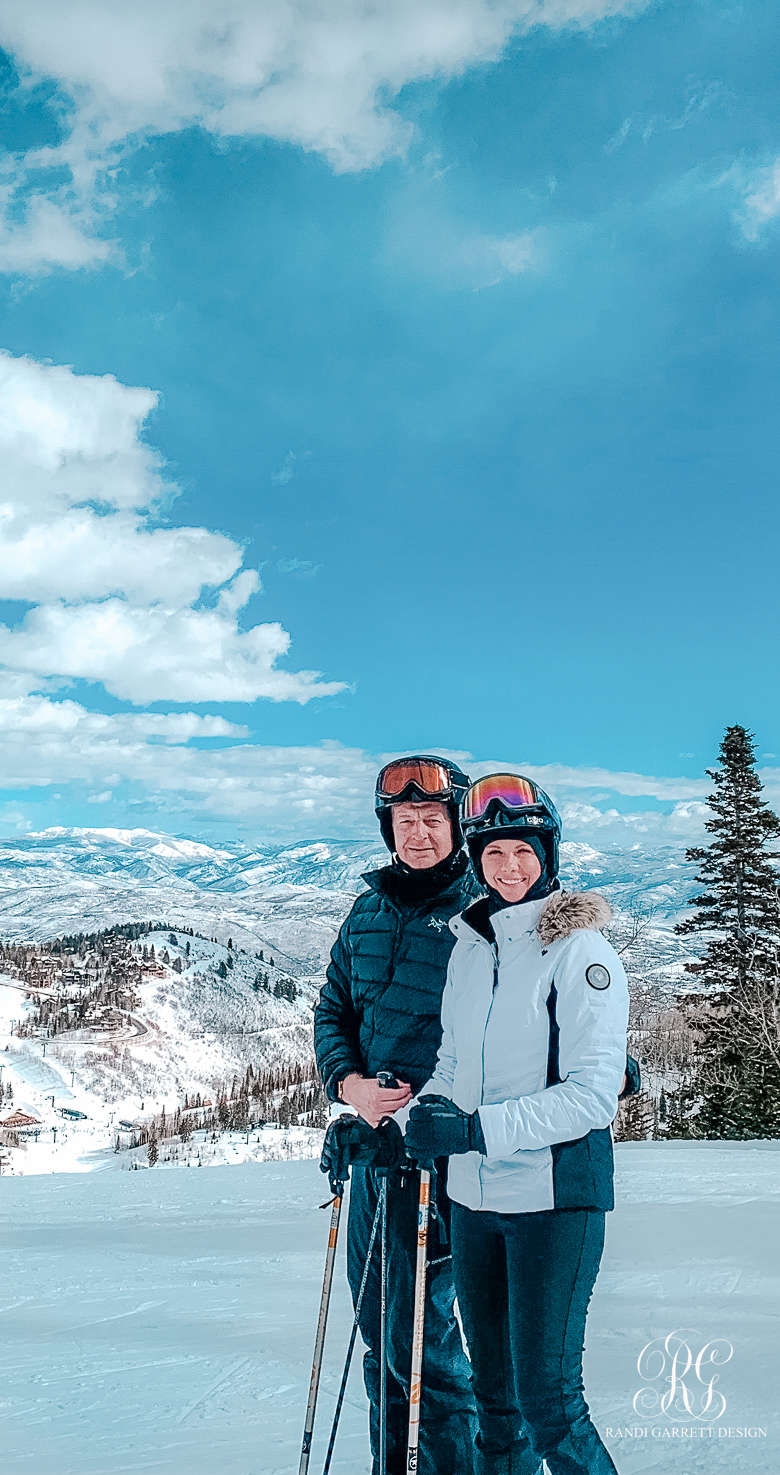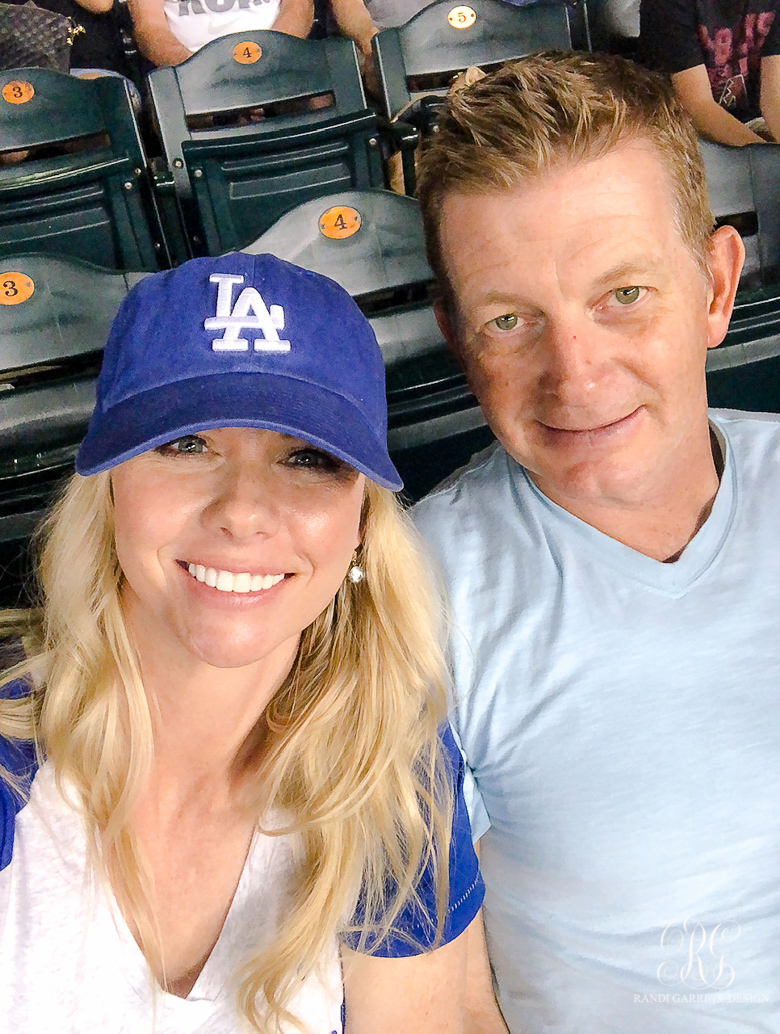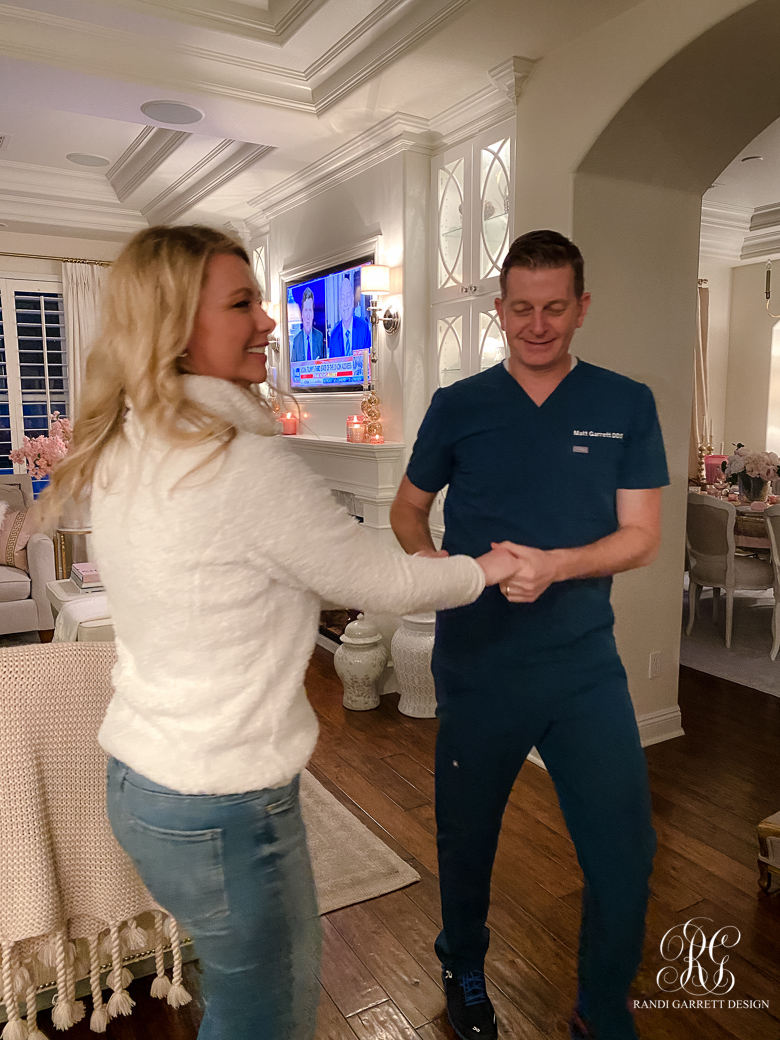 Go to bed angry.
This goes against everything I was ever taught! But for me, holding my tongue, giving myself some time to cool down and think more rationally is way better that speaking in anger and in haste. Sleep on it. It won't seem as bad in the morning. As women, we tend to let our emotions get the better of us. When we give ourselves some time to calm those emotions, you are less likely to say or do something you will regret.
Remember, they can't read our minds. Give it a little time and then, tell him what is on your mind! If he hurt your feelings, tell him and tell him why! When I explain my feelings, so many times Matt had no idea I felt that way. Communication is key!!!
Don't talk unkindly about your spouse to others.
If you don't like something he is doing, tell him, not someone else.
Pray together and for each other.
This has been huge in our marriage. When I hear Matt pray for me, it does something for me that I can't even express in words. It's just powerful. Do this daily for each other. We take turns praying each night. Matt ends up saying it way more than I do somehow. Haha! He's the best.
Say I love you often.
We all need to hear it. We all need to say it. It can never be too much.
Show affection in front of your children.
The greatest gift a dad can give his children is to love their mother. I can't remember who said this, but it is truth! And the same can be true about a mother. Hold his hand, give him hugs and a gentle kiss – let your children see! Our kids may say gross and roll their eyes, but deep down it brings them comfort and is teaching them how to love and care for their spouse someday.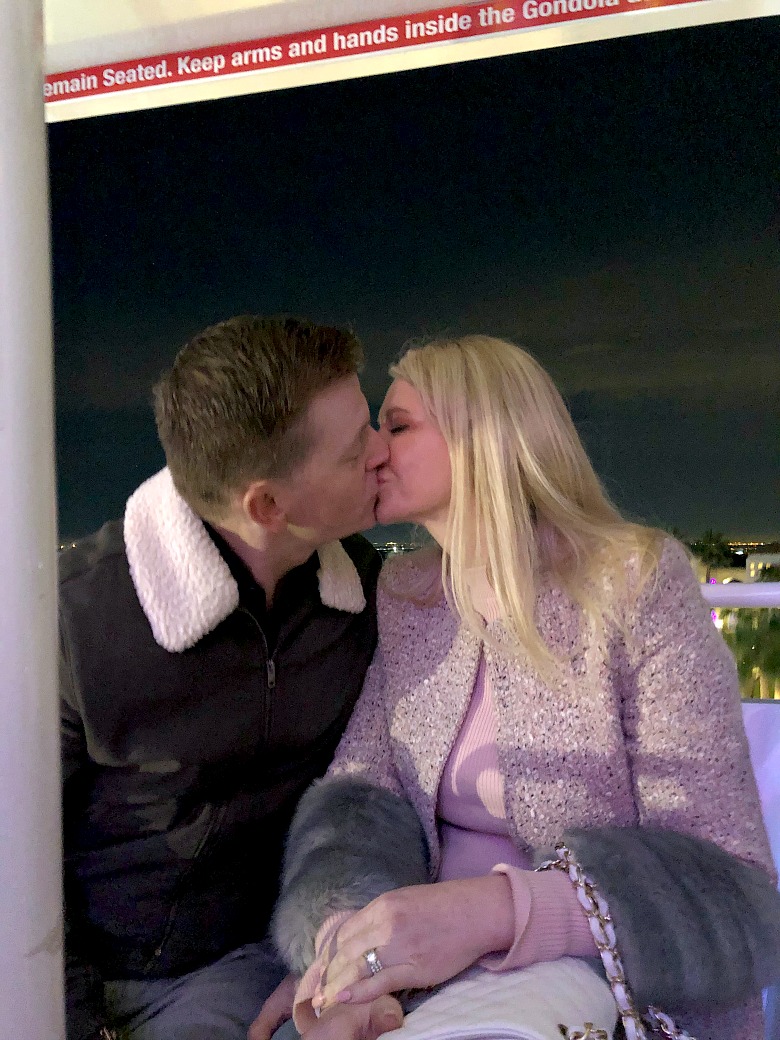 This photo was taken at the top of the ferris wheel by our daughter Ellie. Her and the boys thought it was gross! Haha!
Let him open the door for you.
I may be old fashioned, but little things like this make me feel taken care of and important. Sure, I am completely capable of opening the door for myself, but I see it as a symbol of respect. Let them do it for you.
Dress up for him.
You don't have to do this everyday, but wow him with a pretty girl to come home to after a long day at work every once in a while.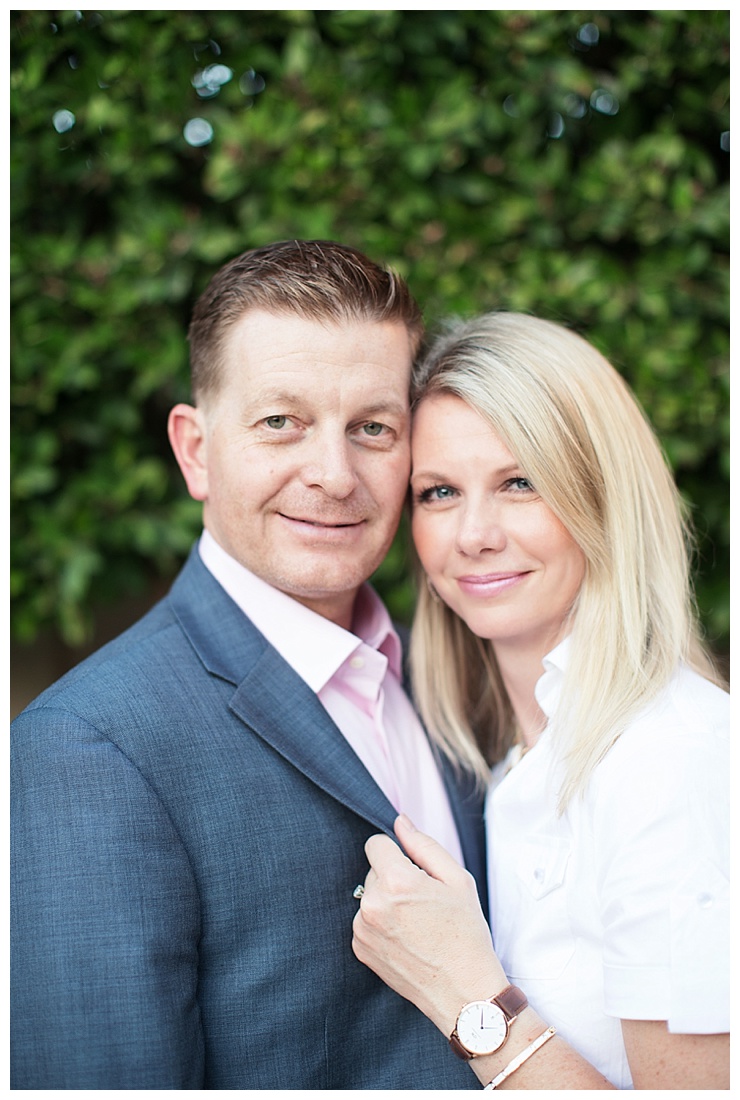 Learn to make his favorite food.
A way to a man's heart is most definitely through his stomach! Whether you are a baker, chef or not, learn how to make something he loves and make it for him when he needs a pick me up or on a special occasion. Matt loves his mom's cheesecake. I learned to make it when we were first married. I try to make it every year on his birthday. It's a little way you can show him you really care about him.
Praise him.
This is huge! Try, try, try to find something everyday you can tell him you are thankful for or compliment him on. Doing this will deepen the love you have for him and the love he has for you.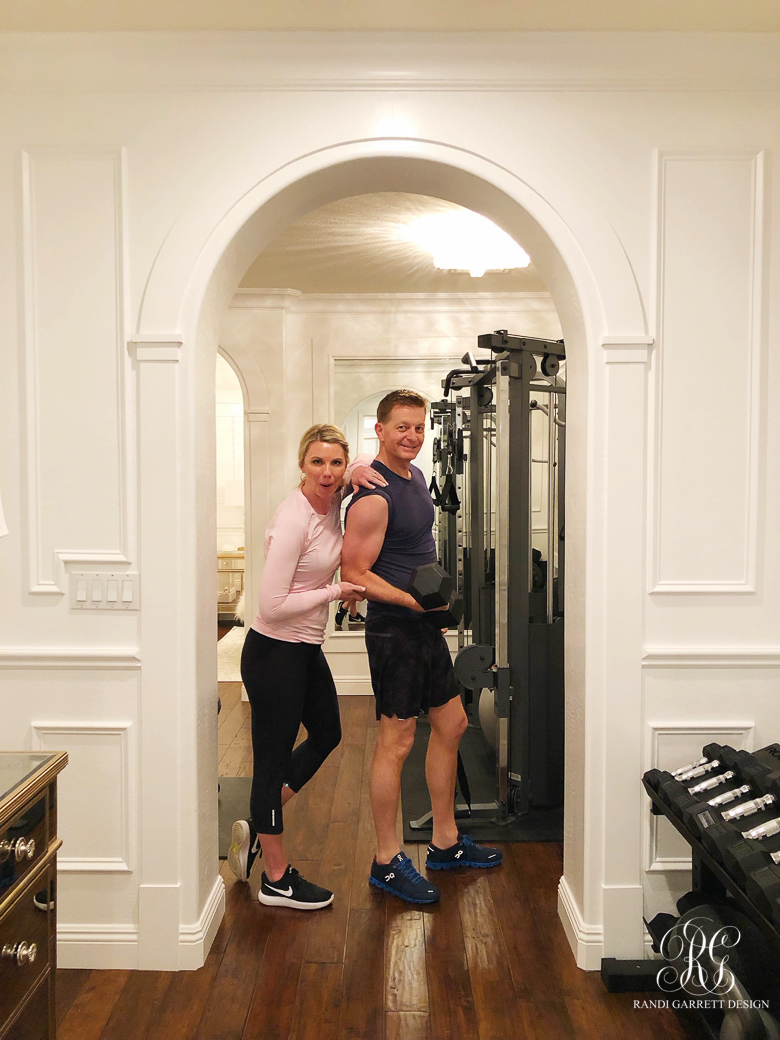 Remember you're a team!
There is a reason as women you leave behind your families name and take on his. I believe it is a beautiful symbol of becoming the same team. Teammates help carry the load of the game, they all work hard for the same goal. There is no I in team!
If your teammate is not a team player you carry your team and hopefully they will rise to the occasion.
Sometimes players leave the team. This does not make you as a player any less valuable! Keep your eye on the ball and playing your best. A new teammate will come along! You just work on being the best player you can be so you can keep helping your team.
These 14 tips are just things that have helped me strengthen my marriage. I hope you remember life is a roller coaster. Sometimes you are up, sometimes you are down. Buckle up and enjoy the ride! No one's ride is smooth sailing 100% of the journey. I love this saying, "be kind to everyone you meet, for everyone is fighting a hard battle."
I hope you have a nice Valentine's Day and know you are loved!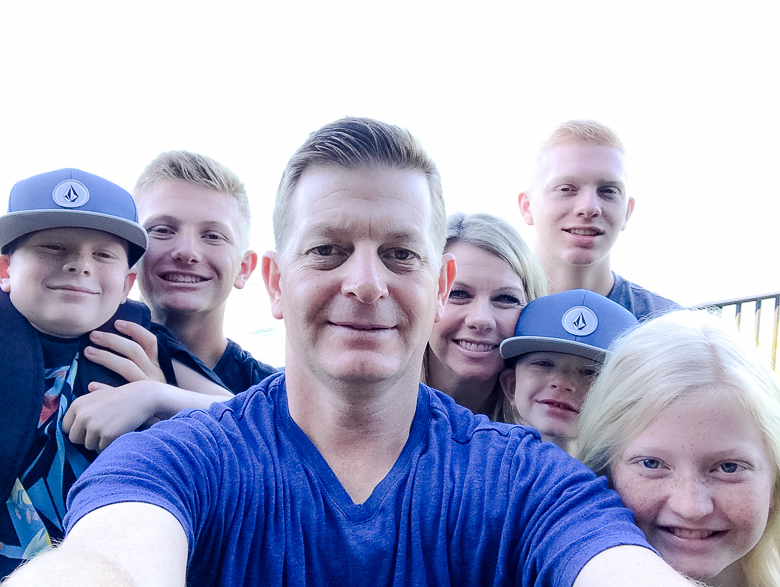 Matt thank you for being the leader of our team! I love you with all of my heart!