Charcuterie Boards are all the rage right now. I had a lot of fun putting together a Christmas Cookie Charcuterie Board for my kids this past Christmas. They loved it! So, I thought I'd put together some Valentine's Day Charcuterie Boards for them! I actually made these past weekend so we could enjoy them during the Super Bowl with some friends. They are so fun to have around when you have guests over. People can graze on them whenever they want.
I think they are also such a pretty way to serve food at any gathering. Charcuterie Boards can be used with any type of finger foods. The possibilities are endless! Make a healthy fruit and veggie one, meat and cheese, candy or cookie – just have fun!
Today, I'm going to show you how to make 3 different charcuterie boards. One Large, and two smaller ones. Use these to feed a small party or large crowd. You choose!
This post contains affiliate links for your convenience. Click here to read my disclosure policy.
Valentine's Day Charcuterie Boards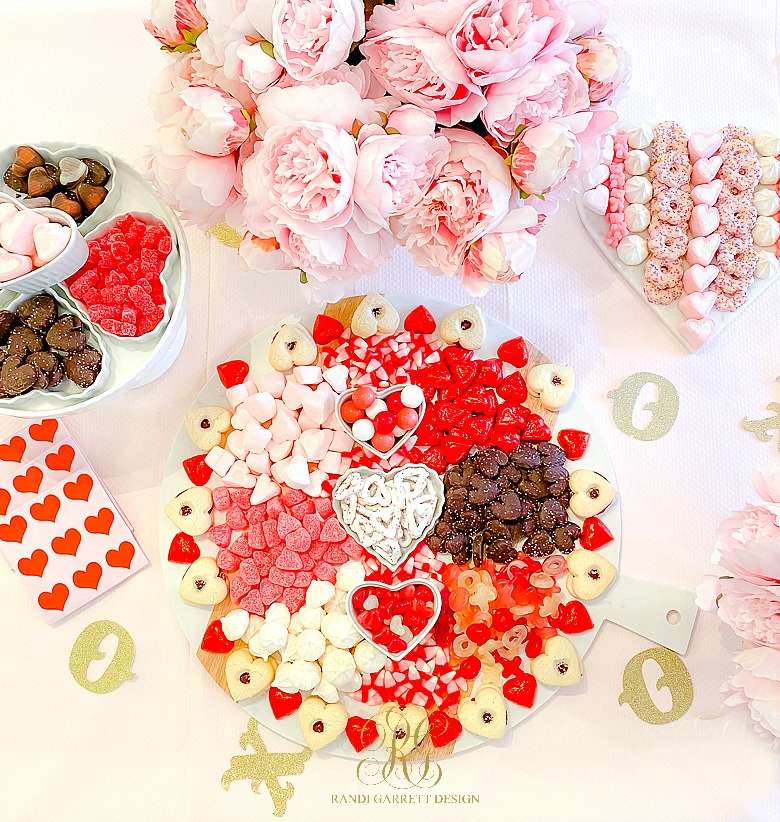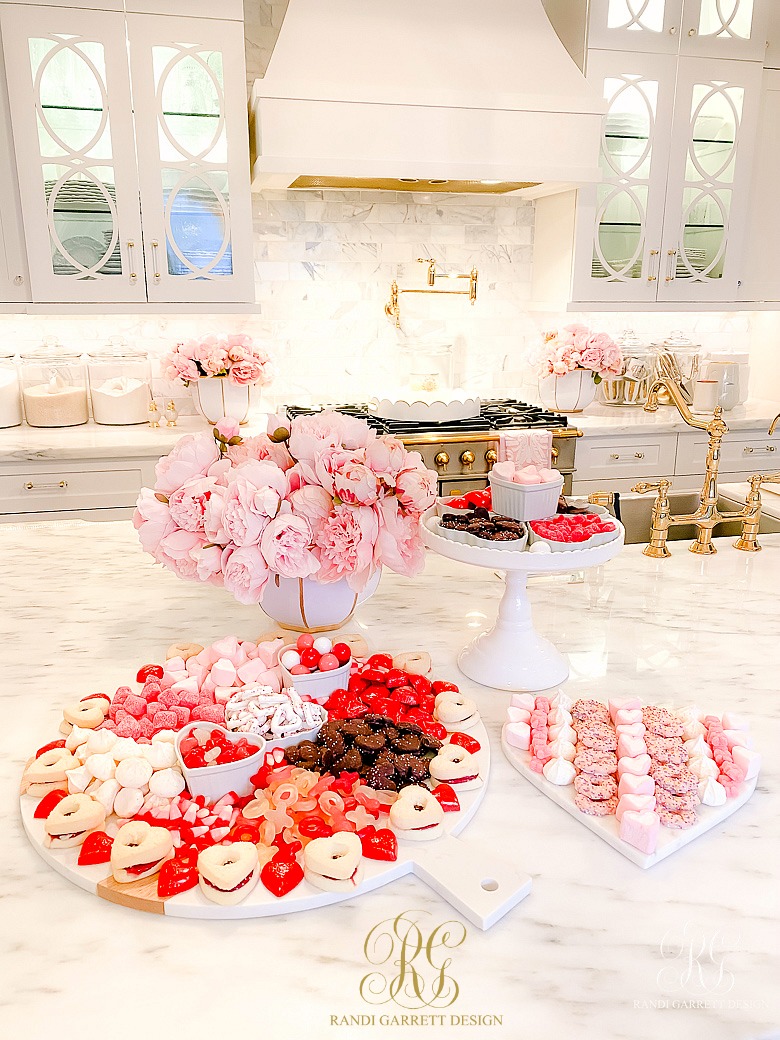 First, gather your supplies. You will need several heart candies and cookies. I found most of mine at Trader Joe's and Home Goods. Here are several ones I found that you can have shipped to your home.
Heart Candies and Cookies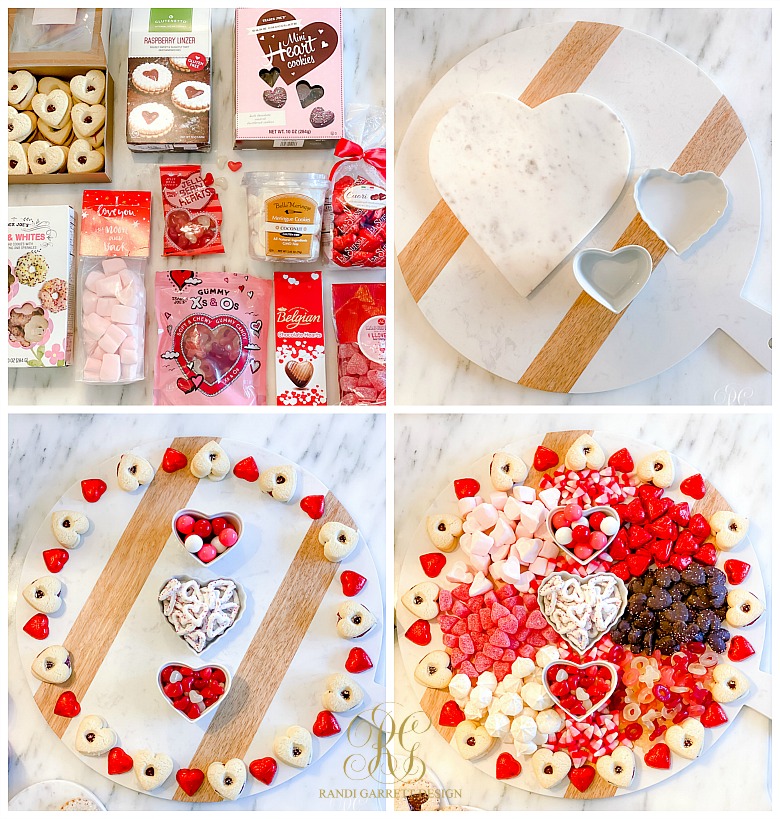 Assembly Directions
Use a large cutting board for your large charcuterie board, a heart marble tray and a cake stand for the smaller ones. Grab some heart ramekins and heart ruffle dishes to make this charcuterie board extra special.
Next add a border of heart cookies and candies to the edge of the board. Place 3 heart dishes down the center of the board. Fill them with candies. Fill the empty area on the board with various candies and cookies. I sprinkled candies down the center of the board to fill in gaps between the heart dishes.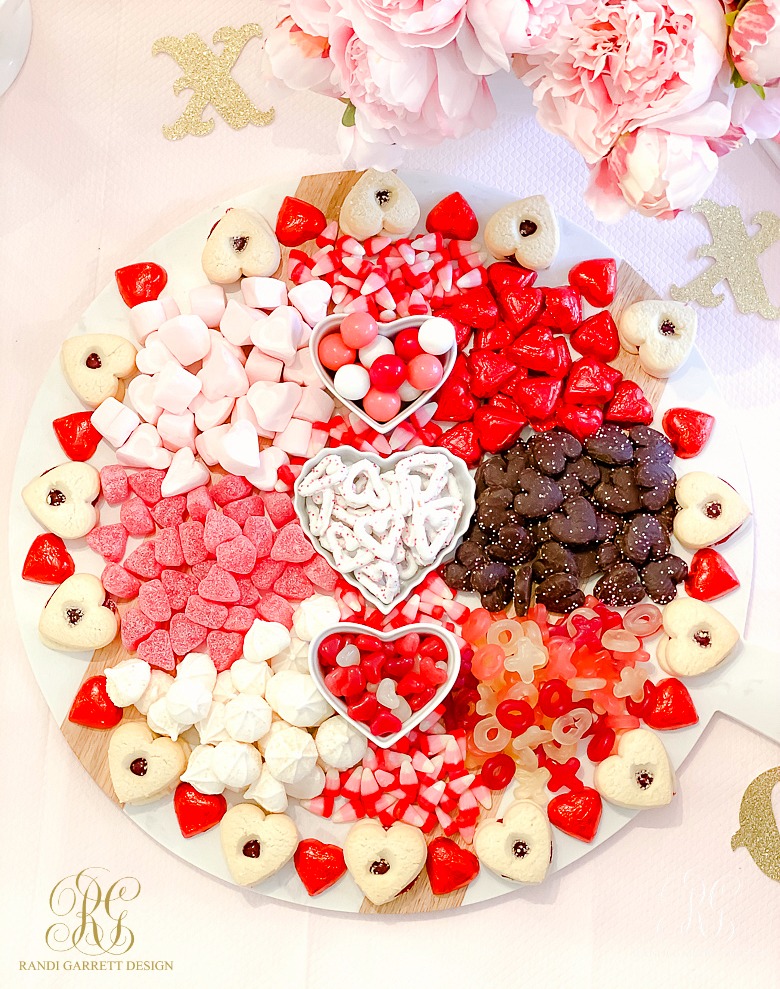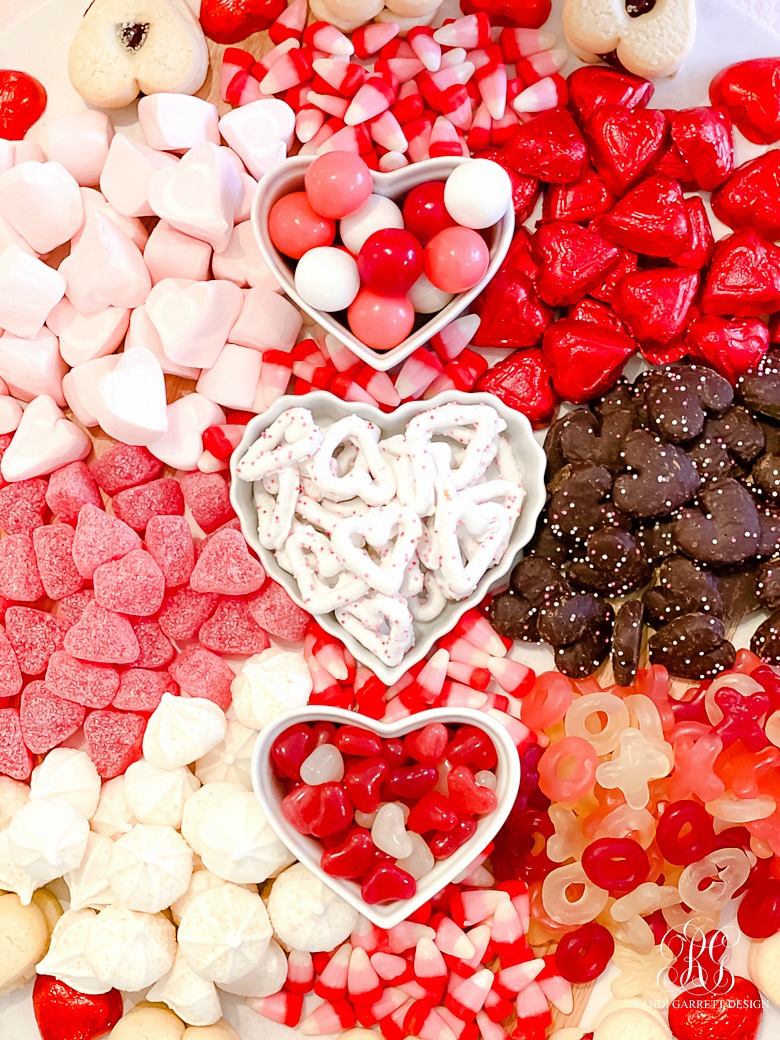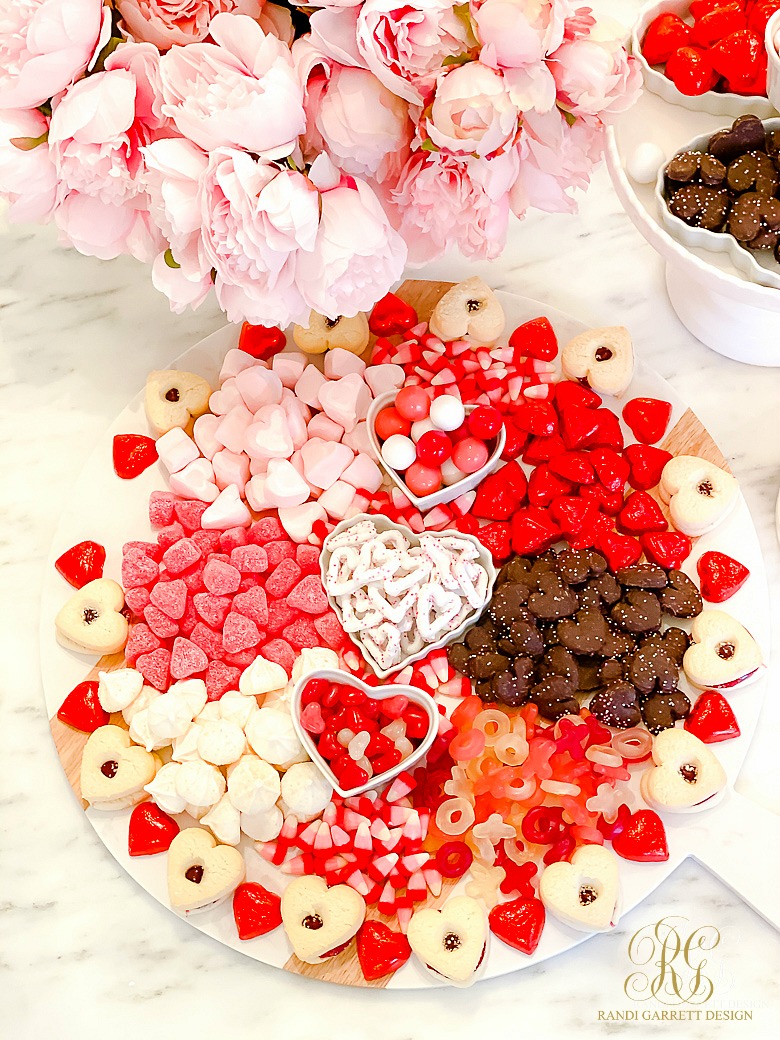 Heart Board
I wanted this smaller board to be mostly pink and white. Add the candy and cookies in stripes for a fun look! So simple!
Cake Stand Board
Add four of the heart dishes to the top of the cake stand. Fill them with candies. Top with one more heart dish!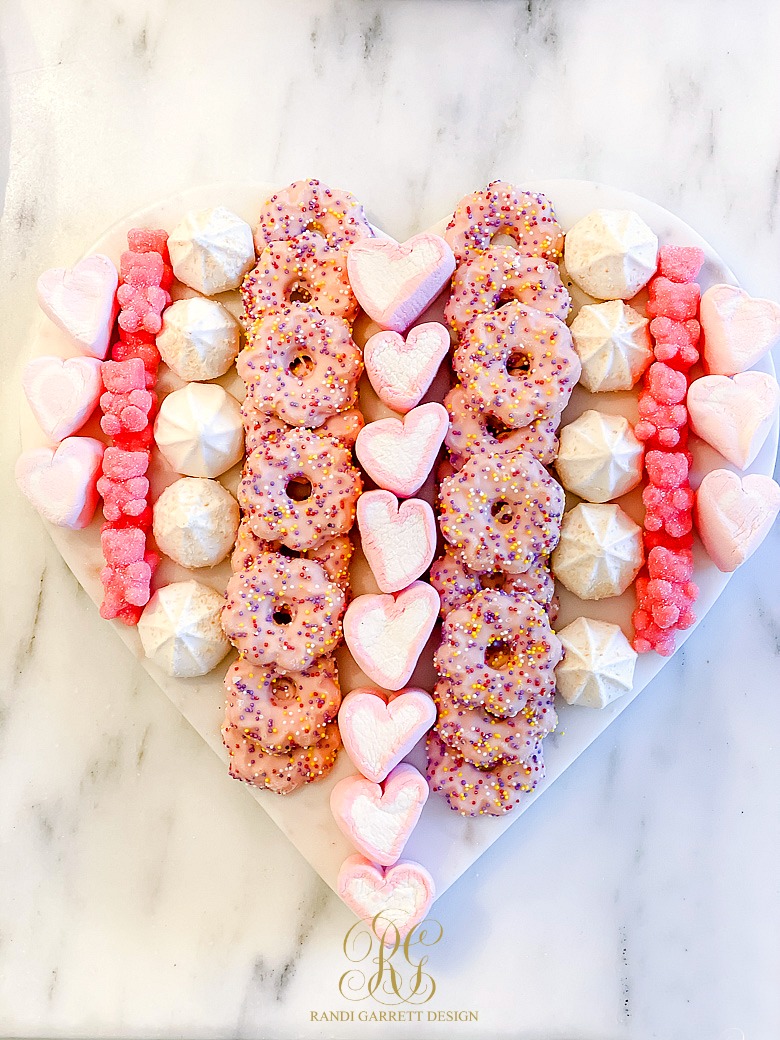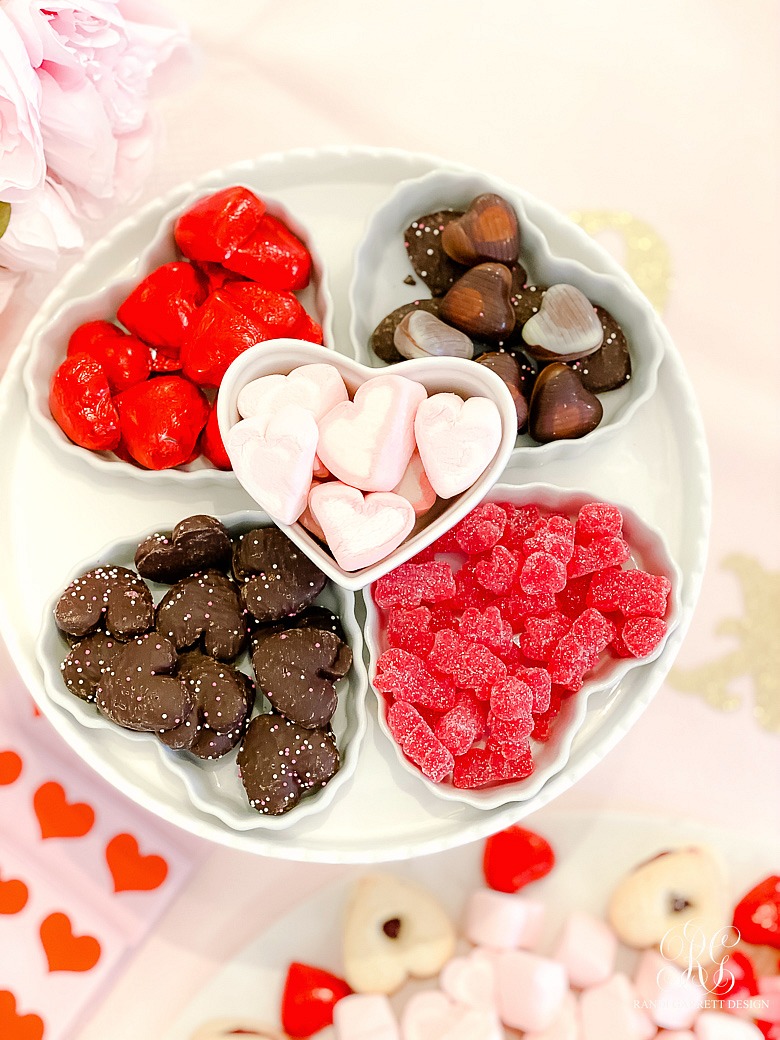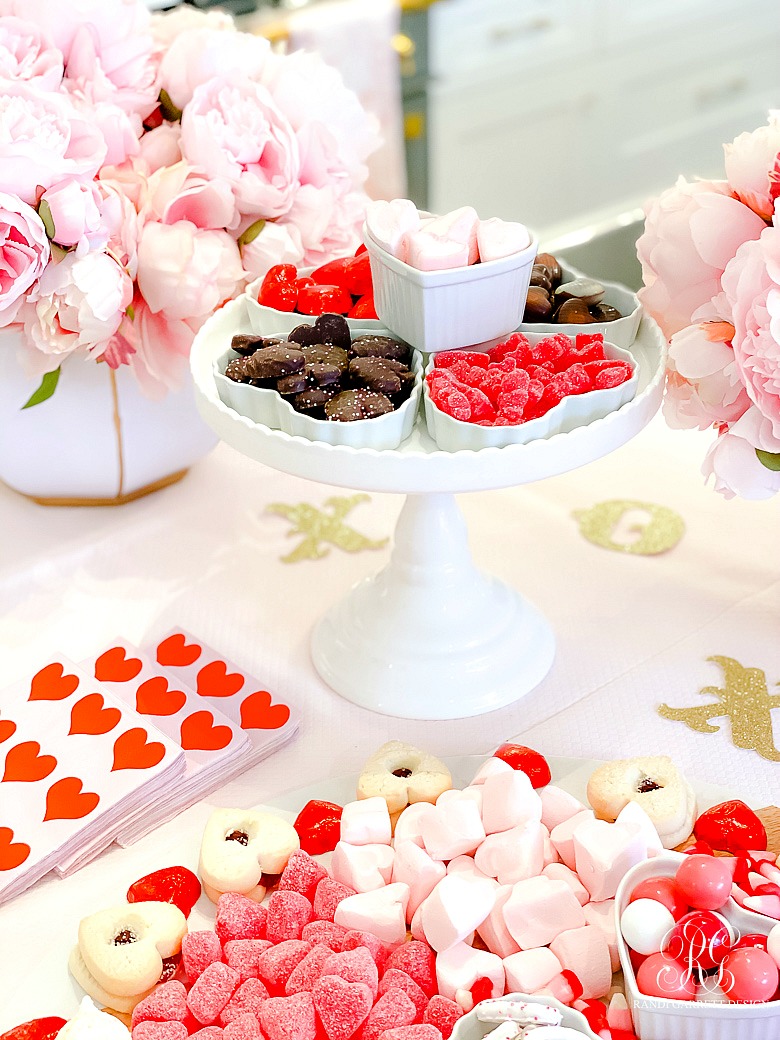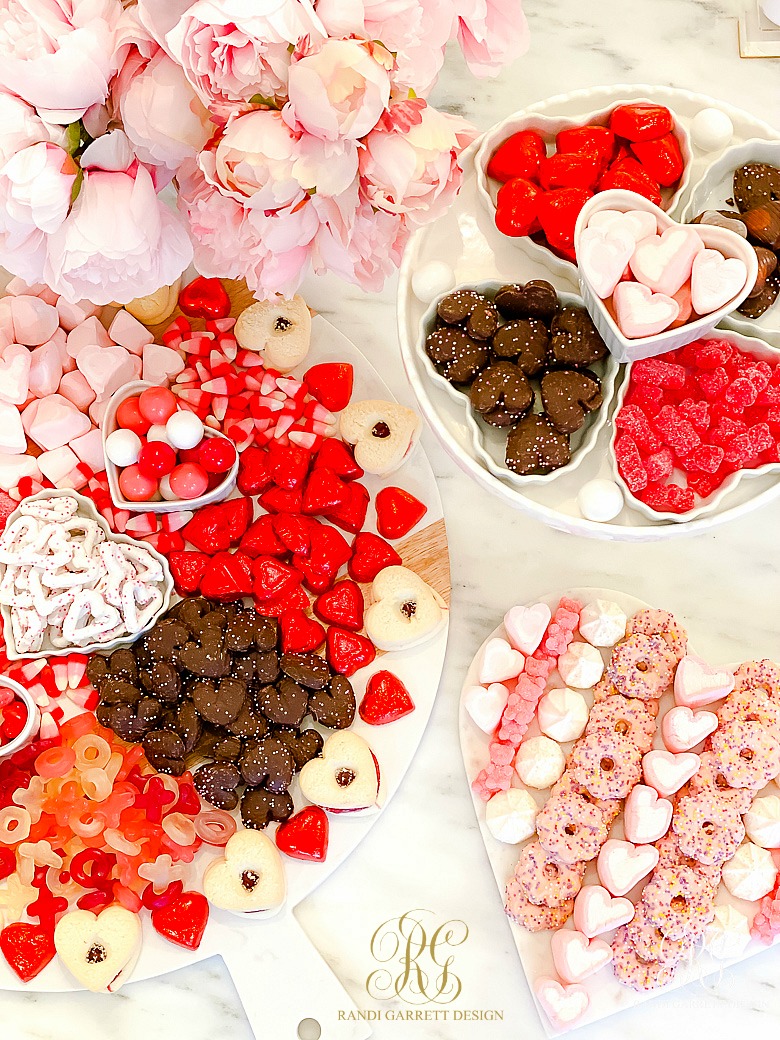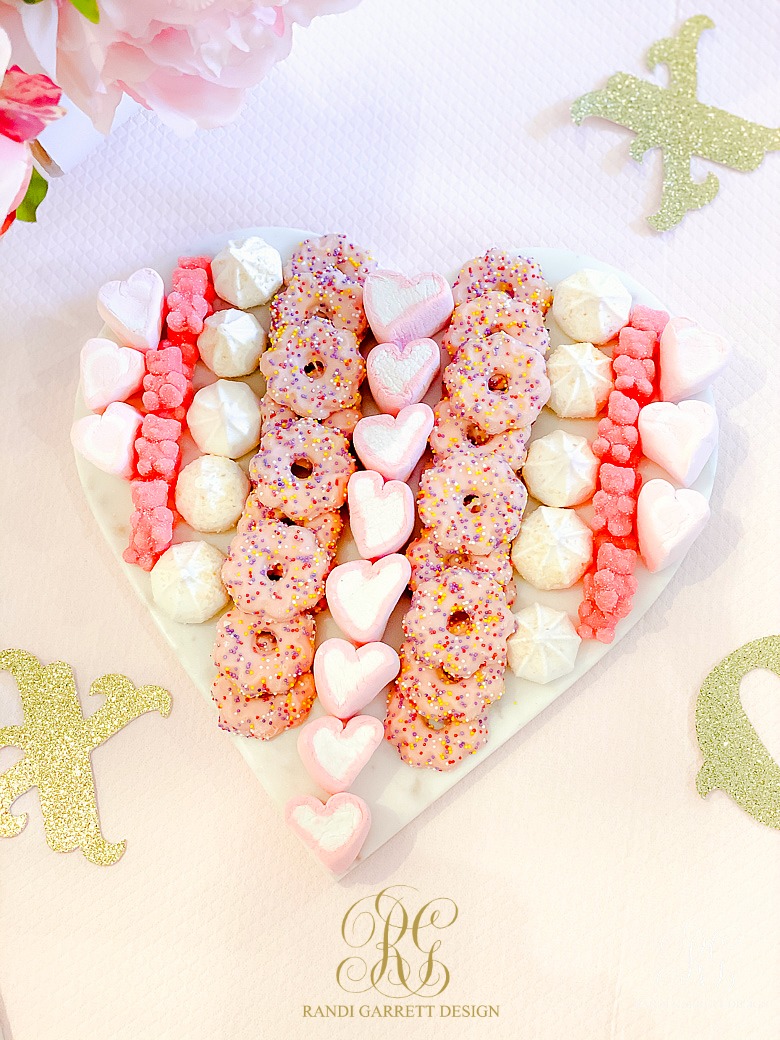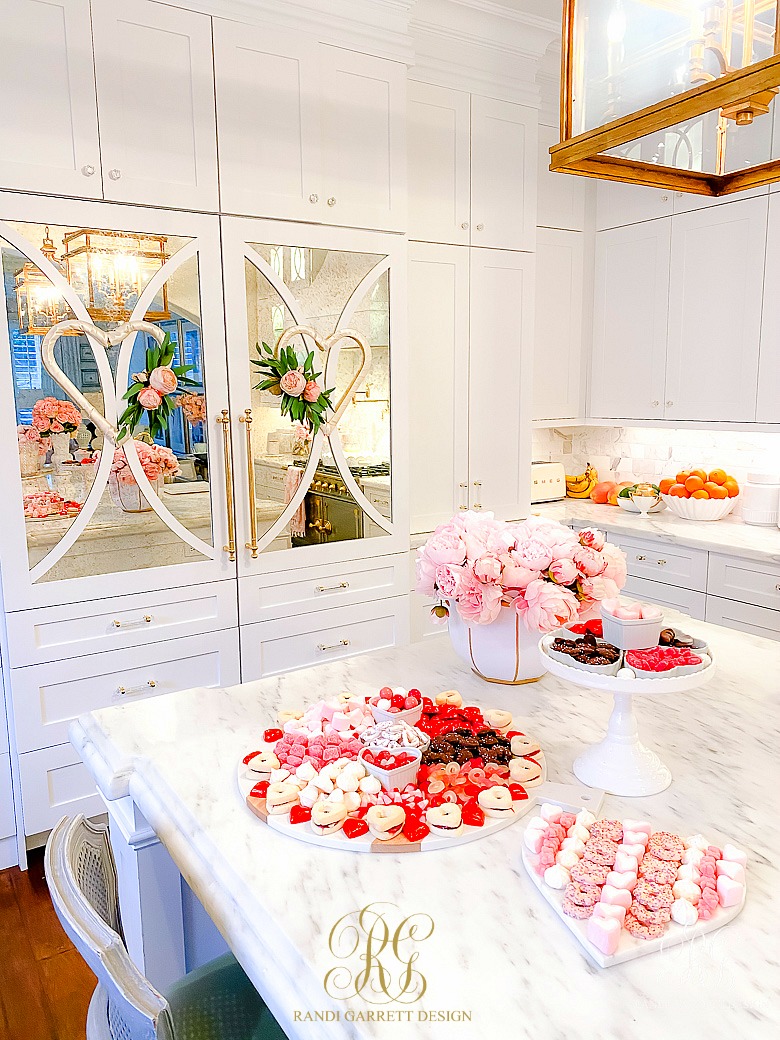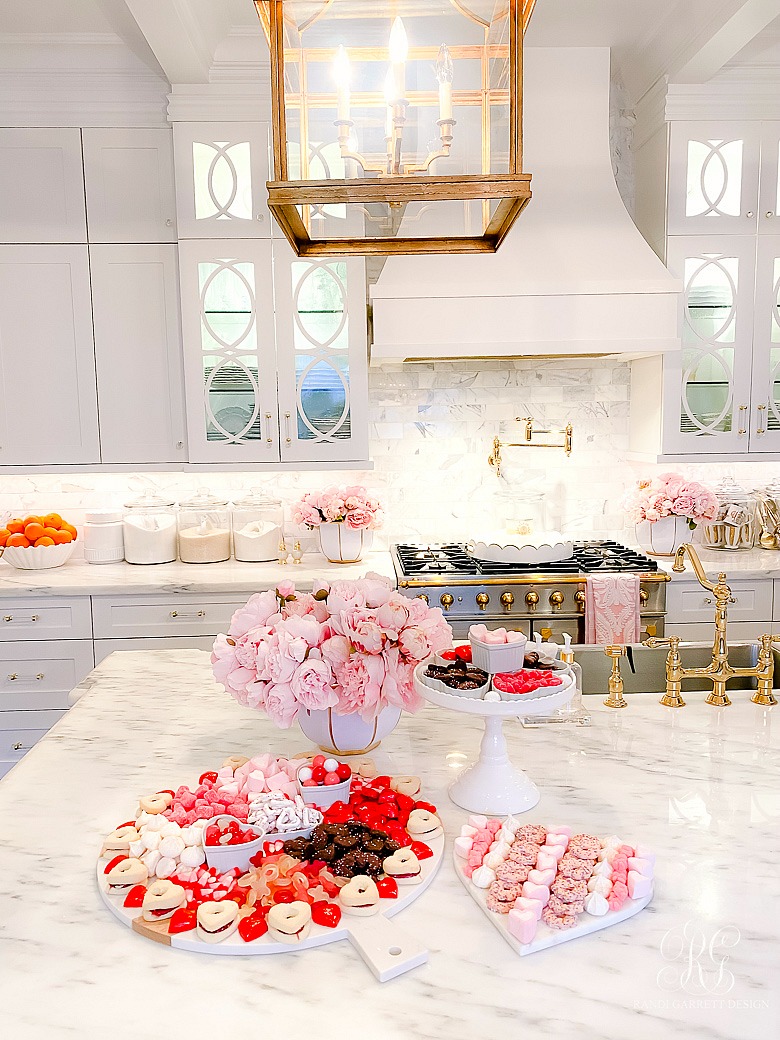 These charcuterie boards were so quick and fun to put together! My kids loved them! Give them a try for Valentine's Day!
Get the tutorial for my heart wreaths here.