There's just something about berries and lemon that scream summertime! Our kids love waffles, so when I found this Blackberry -Lemon waffle mix, we had to try it! You guys, it is fabulous! Not only is it delicious, it is so simple to throw together. We love to top our waffles with lemon curd, fresh berries (blueberry or blackberry) and homemade buttermilk syrup (recipe below). They taste even better on these darling blue and white gingham plates with my favorite silver and gold bee flatware! I've linked everything you need to make these at your house below, including my favorite waffle iron.
I hope you love them as much as we do! My mother in law stocks up on the mixes and stores them in her freezer to keep them fresh longer.
This post contains affiliate links for your convenience. Read my disclosure policy here.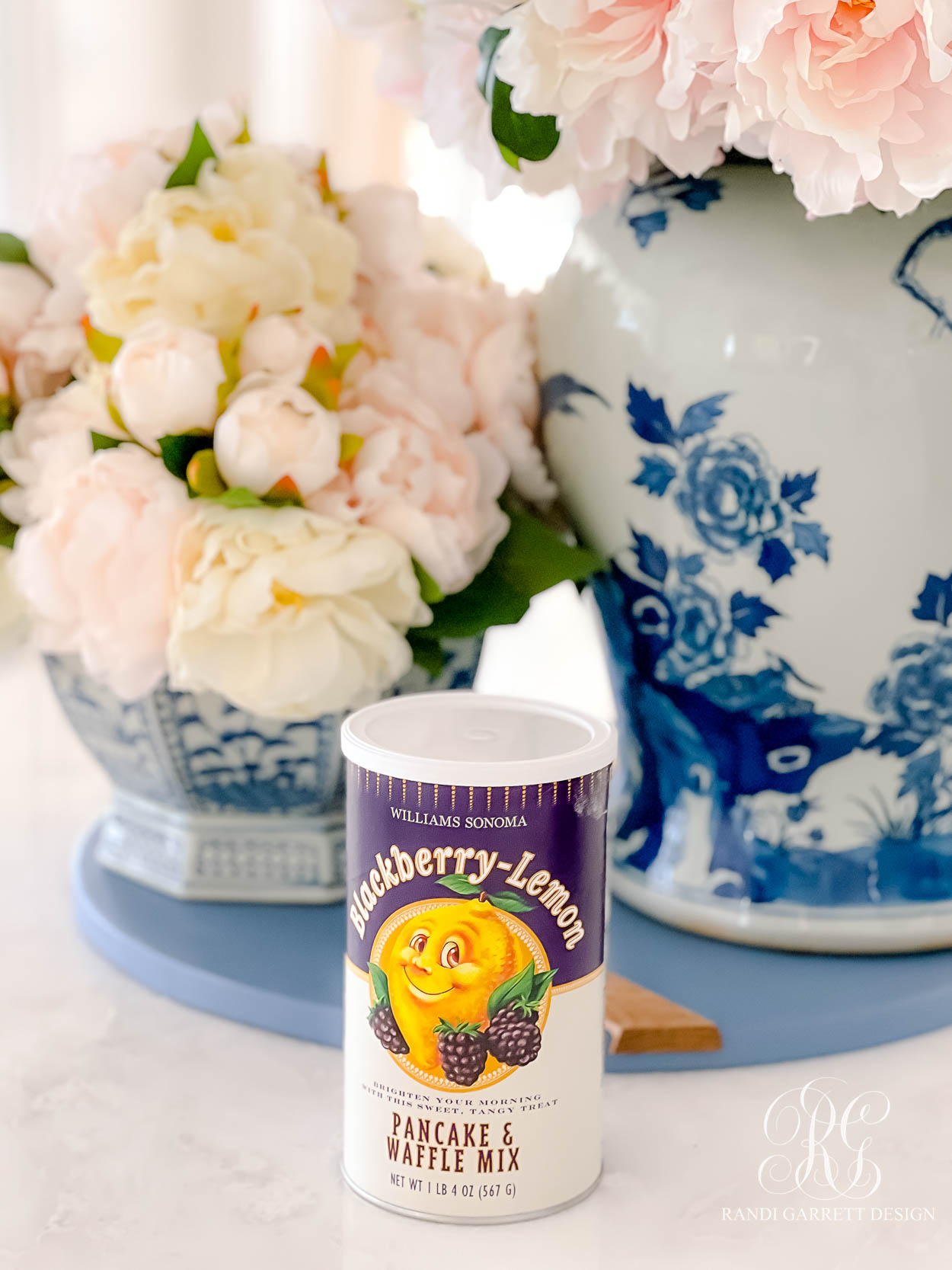 Homemade Buttermilk Syrup

Ingredients
1 stick salted butter
3/4 cup sugar
1/2 cup buttermilk
1 tsp baking soda
1 tsp vanilla
Instructions
Melt butter, sugar and buttermilk in a medium sized saucepan.
Stir constantly until it starts to boil.
Remove from heat.
Add baking soda and vanilla.
Whisk together.
Syrup will bubble and expand.
Let rest for about 10 minutes, then serve!
This syrup will last up to 3 weeks in the refrigerator.
1
Blackberry - Lemon Waffle Mix
Our family loves this delicious mix to create the best waffles and pancakes for summer. Top them with lemon curd, fresh blueberries or blackberries and my homemade buttermilk syrup!