Every room needs a focal point. It's what draws your eyes into the room and gives it that magnificent feeling of home. Well, I am BEYOND excited to be sharing the focal point of our dream kitchen with you today!!! Your excitement for this kitchen sneak peek, makes me even more thrilled to share it! So today, let me tell you the story behind our kitchen's focal point and I'll give you a peek at our dream kitchen mood board!
It all began over 3 years ago when I found a gorgeous white and gold custom kitchen hood while perusing Pinterest. It was immediately added to my Dream Kitchen board. I began to mentally plan our dream kitchen around this stunning focal point. As the days passed and our building process progressed, I knew I was going to have to find someone who could create this masterpiece for our dream kitchen. How the heck do you go about finding a custom hood company?!!!
Do you believe in fate? I 100% do! One day, about a year ago, I was answering DM's on Instagram. A kind follower mentioned she was excited for our new home and thought I would love to use the custom hood company she used for her dream hood – Classic Custom Metal Works and Design. She gave me their info and told me to reach out to them. After checking out their gorgeous custom hoods on Instagram, I felt as if the design stars had aligned – I had found my hood company!
Classic Custom Metal Works and Design, design completely custom hoods for your dream kitchen – in any part of the country! They take you through the entire process, ship it and will even help with the install if you chose! Cindy and her amazing team are located in Florida, I on the other hand live way across the country in Arizona! That didn't stop us from creating the hood of my dreams! In fact the process was so much fun! The end results (yes plural, we have more than one dream hood to show you) brought tears of joy to my eyes!
One of the many things I loved about working with Cindy and the Classic Custom Metal Works and Design team, is that you are getting a piece that is 100% custom and tailored to you and your dream kitchen. Your hood will never be made for someone else. It is uniquely your's. I LOVE that!
Let me walk you through the process really quickly, then I'll show you what we came up with and our dream kitchen mood board!
Dream Kitchen Mood Board
Create a mood or inspiration board. This gives Cindy and her team a feel for the project. See my mood boards below.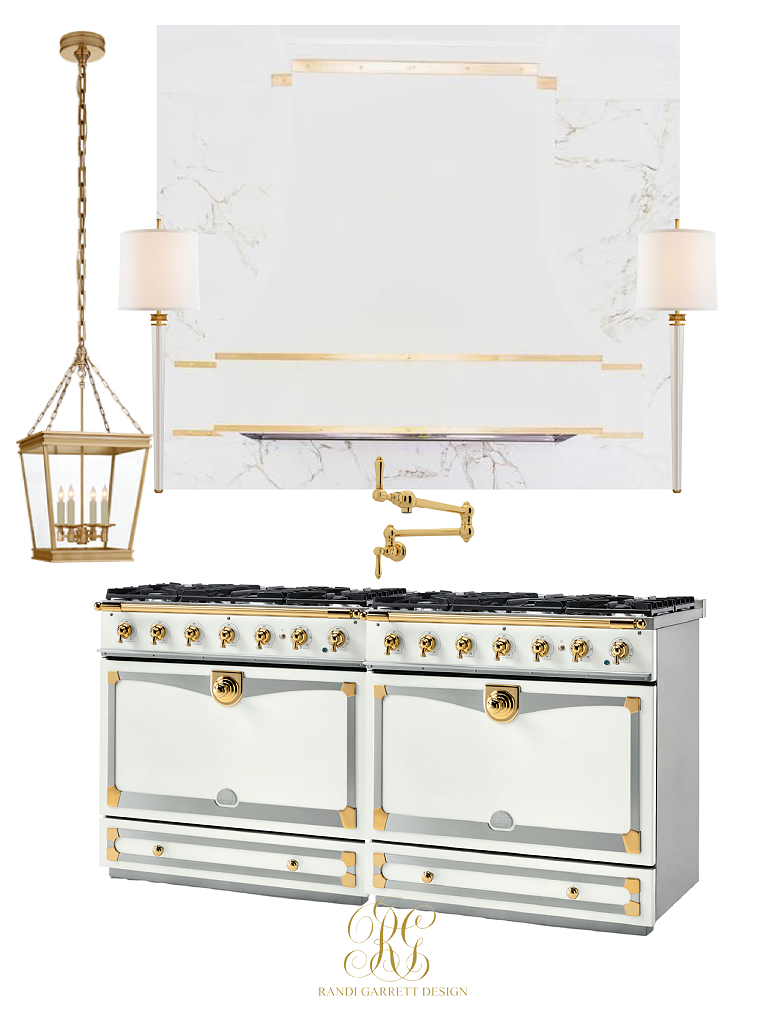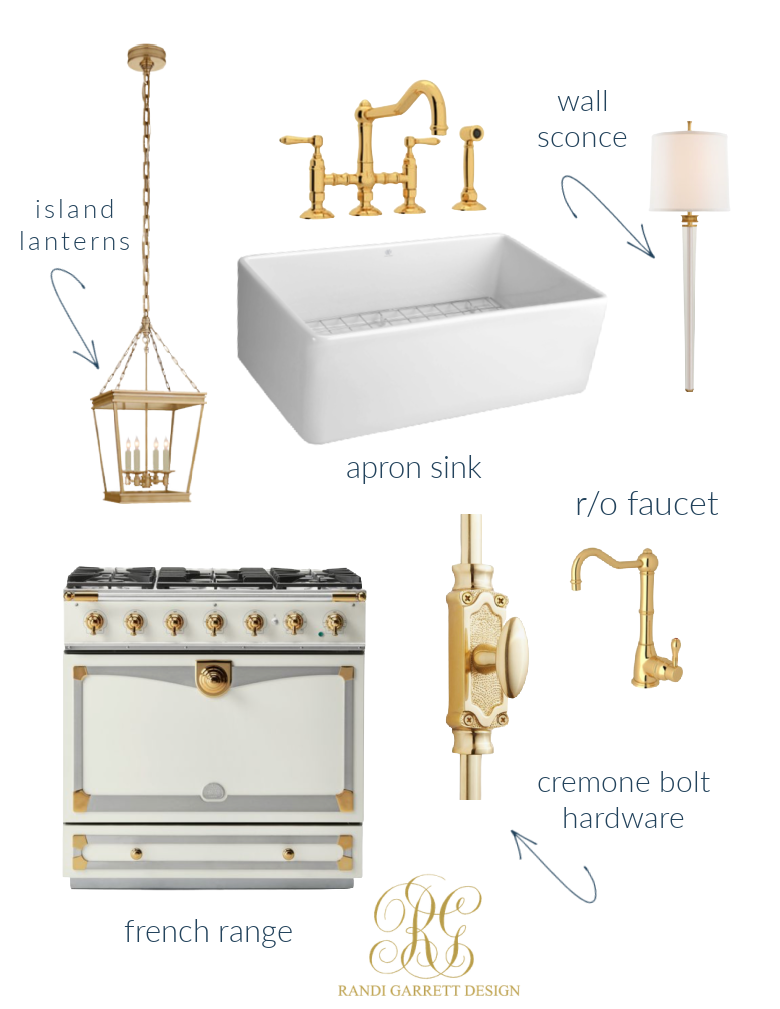 Choose a profile. Based off your kitchen's dimensions, budget and inspiration, Cindy and her team create several options for you to choose from.
Select finish and trim details. There are several stunning finish options (like stainless steel, brass, etc) for you to choose from. Details make all the difference! This is where the team really shined for me! They gave me several options I would never have dreamed up, based on my personal style. It was so much fun to create together!
CAD drawing. Once you select a profile and nail the details, the team puts together a CAD drawing that is scaled properly for your kitchen. This helps you visualize exactly how your hood will look. Cindy had an artist render our final favorite in these beautiful watercolor drawings. We wanted to give you all a better picture of just how amazing this hood is going to be!
Hood Production. Once you sign off on the details, production takes around 4-6 weeks.
Shipping and Installation. When your hood is complete, it will be carefully packed in a custom crate and then shipped to your home. You can pay to have the team help install the hood or have your contractor take care of that.
Enjoy your gorgeous custom hood for years to come!
Here are the two hoods that made the final cut! Can you believe how gorgeous they are?!!! Which one would you choose 1 or 2 (vote in the comments below)?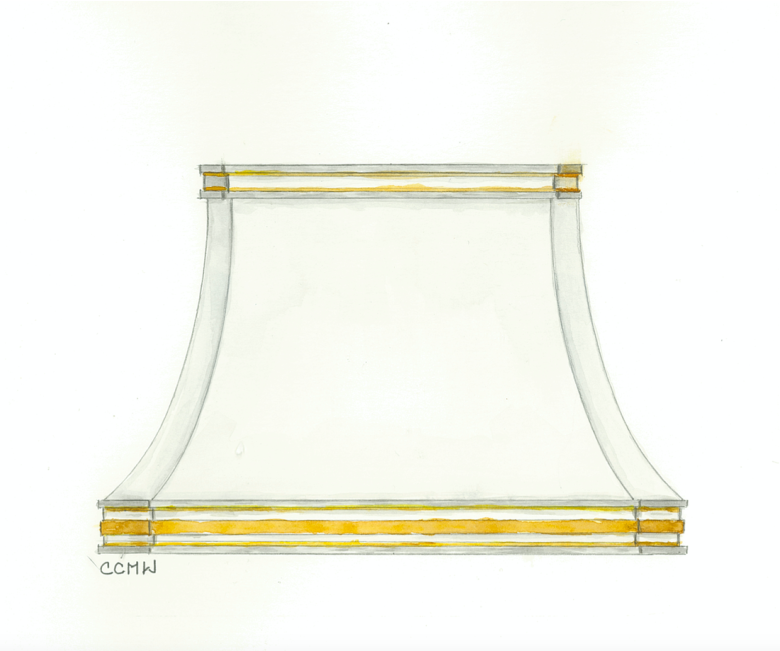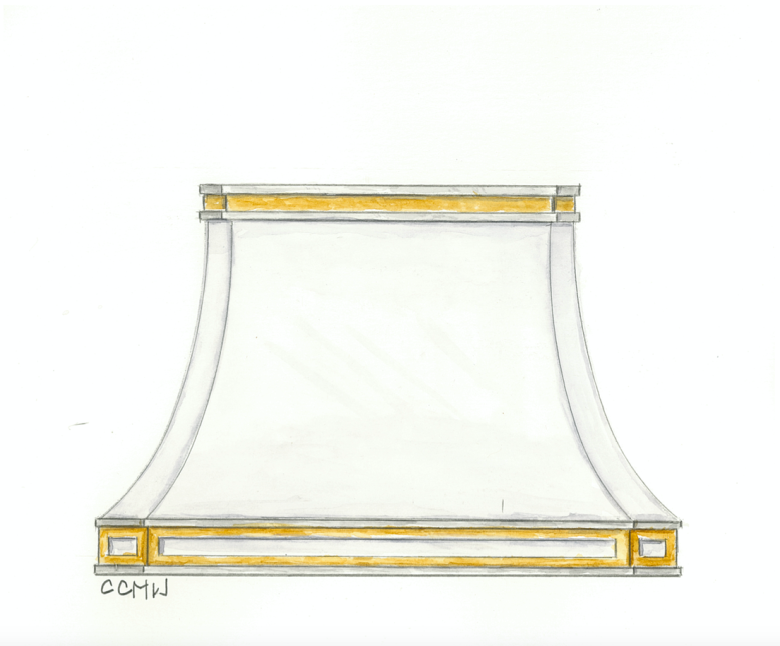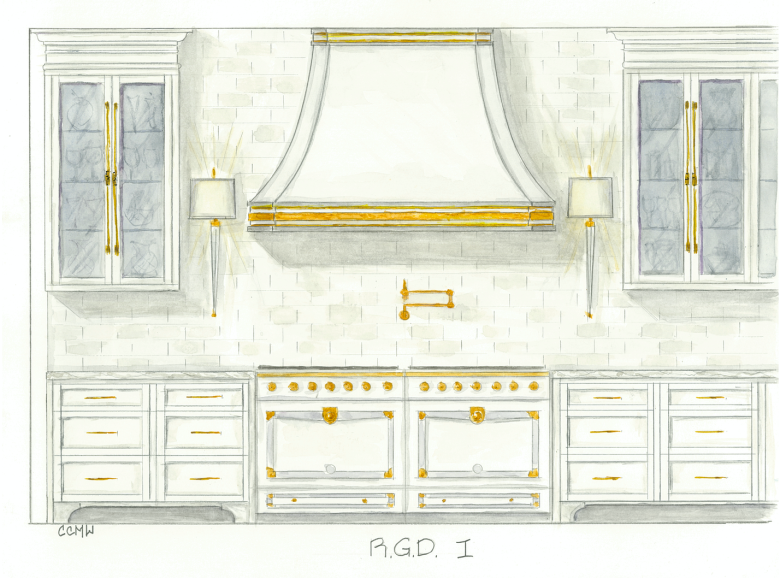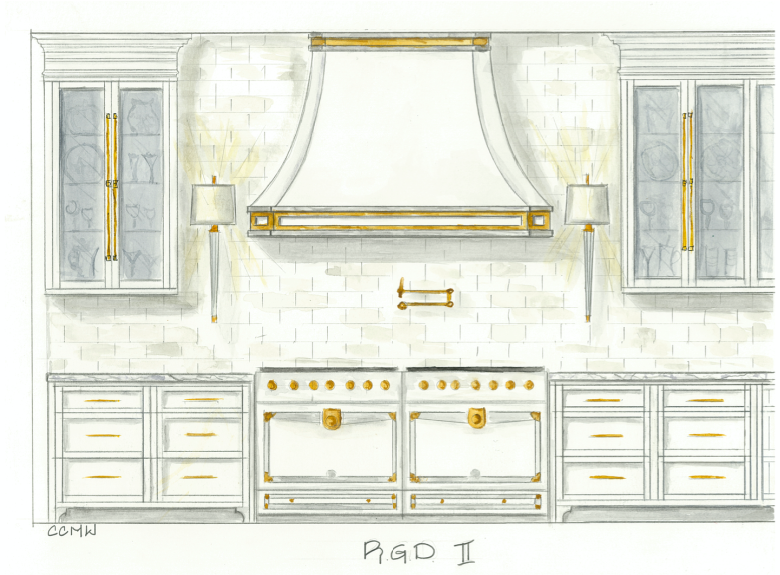 Can you believe how stunning these are?!!!! I want you to vote on which one is your favorite! Leave a comment below to let me know which one is your favorite! I'll share which one I chose later. I hope you enjoy this sneak peek! I cannot wait to see this dream kitchen come to life!
I just want to thank Cindy and the team at Classic Custom Metal Works and Design for making this process so fun and easy! To learn more about how it works, check out the Process Page on their website. This custom hood will be the beautiful focal point that makes our dream kitchen feel like home. To contact Cindy and her team, email them at info@classiccustommetalworks.com. You can see more of their work and learn more about this amazing team over on their website, classiccustommetalworks.com. You will absolutely love them!
*UPDATE*
Thank you so much for voting and for your sweet input on which hood I should choose! We chose hood #2! Both would be beautiful, but #2 just feels more like "me". I am SO excited to see it installed!!!!!
The Winner!