This post contains affiliate links (full disclosure here) and is done in partnership with Delta Faucet.
Remember when I got to tour the HGTV 2021 Dream House with designer Brain Patrick Flynn?!!! Well, today I want to share an exciting recap of the Dream House, a bathroom renovation project at my own home and a Delta Faucet giveaway for you! So many good things!!!
Who doesn't love touring a dream home?!! It is so fun to get ideas and inspiration from a home that is finished from the top to the bottom! Touring the gorgeous HGTV Dream Home in Newport, Rhode Island, inspired me to renovate the last untouched room in our home to complete our home's renovation process. Seeing every room finished with up to date finishings and faucets really inspired me to do the same in my own home. You can see the full tour of the HGTV Dream Home here.
Our family actually visited Newport a few summers ago. We fell in love with the charming town filled with history and gorgeous homes. Finding out that the HGTV Dream Home was nestled in that quaint town made it even more of a dream home! Here are a few photos of the home that inspired me to do my own little renovation.
HGTV Dream Home 2021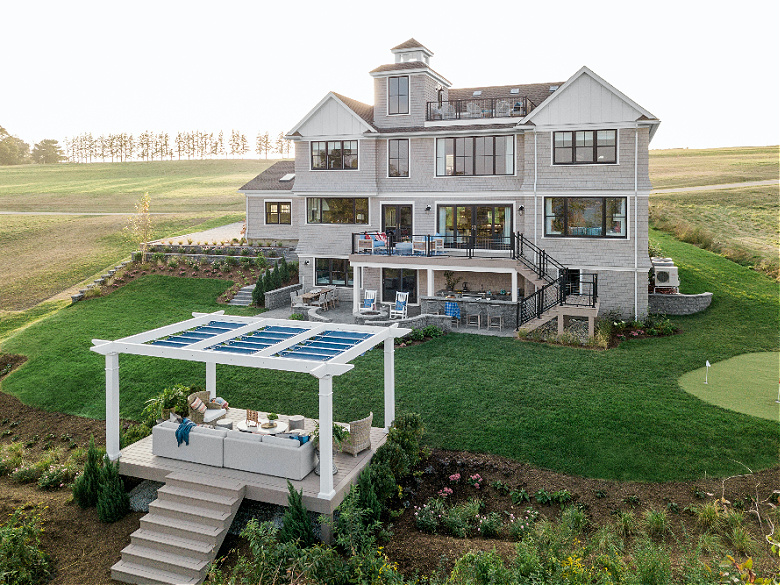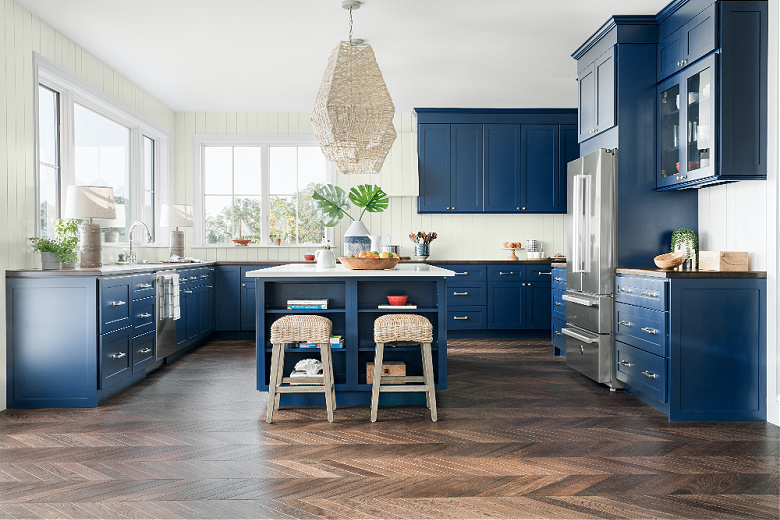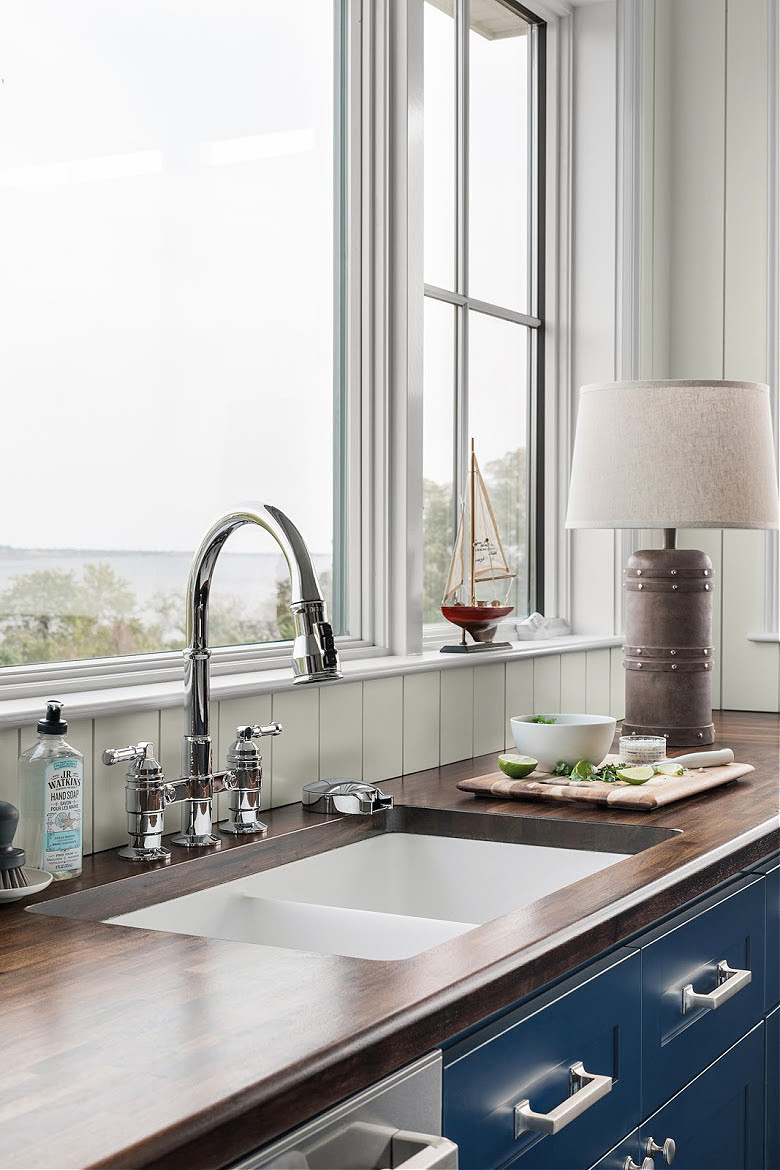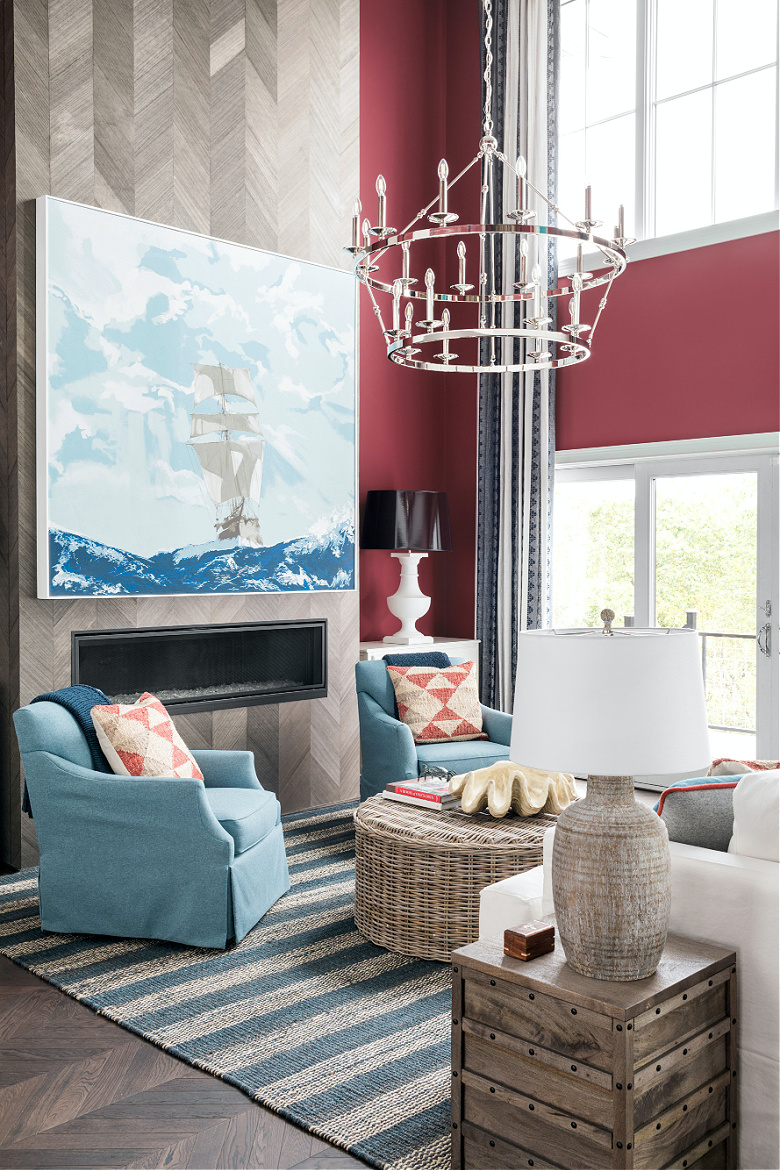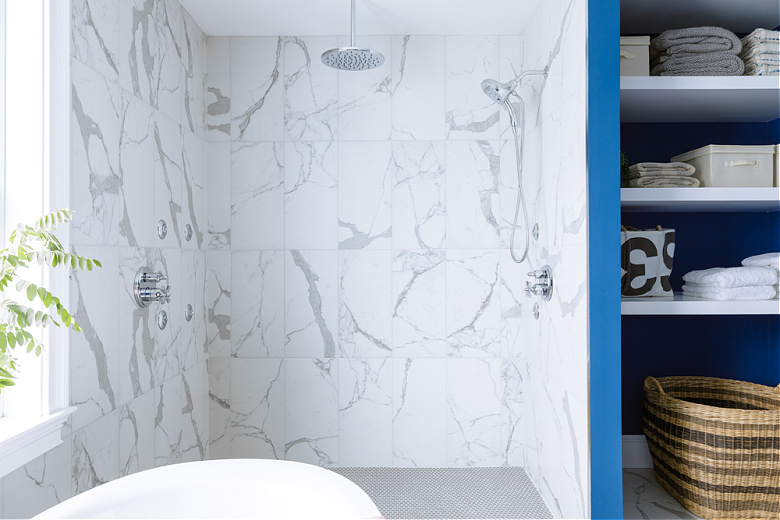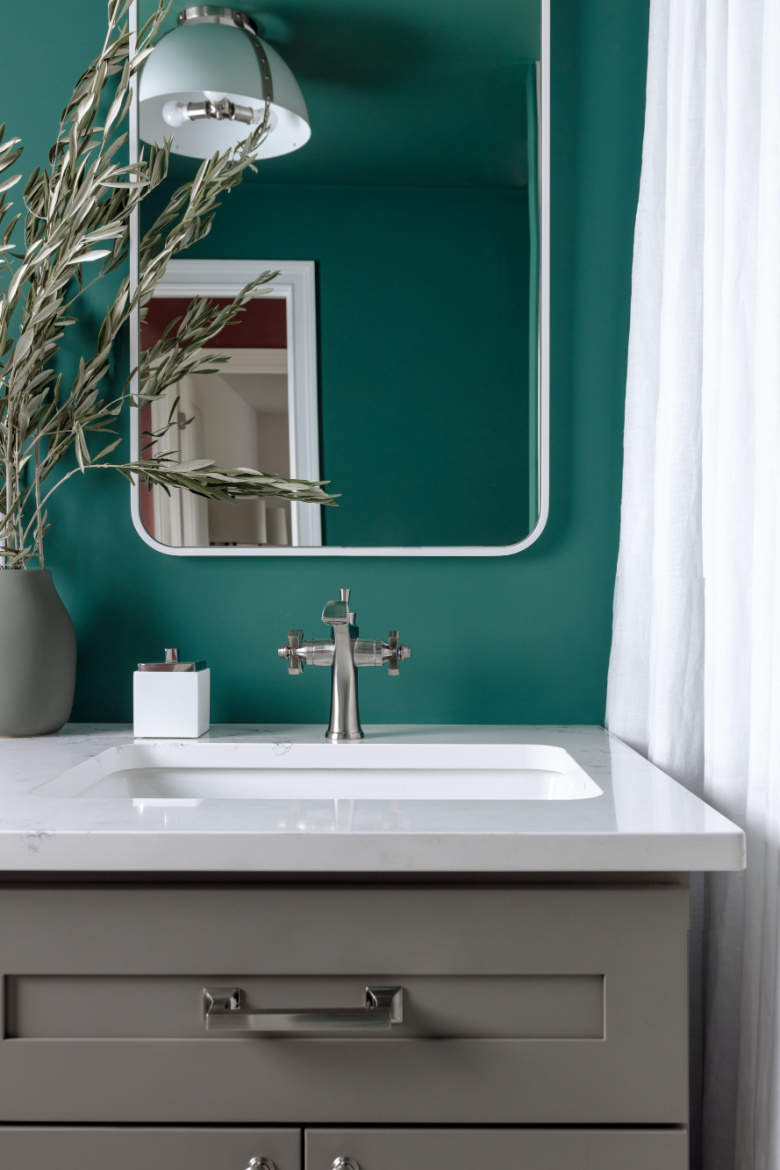 What inspired me most, was all the warm layers and stunning plumbing fixtures. Brian Patrick Flynn used some traditional elements mixed with some current trends to give the home a current, yet timeless feeling. I loved the chevron wood floors in the family room and the warm wood countertops in the kitchen. The dream home features gorgeous faucets from Delta Faucet.
We have Delta Faucet products throughout our home now and love them! They have so many beautiful, on trend products to choose from in every finish imaginable! We used the Cassidy TM Collection in our master bathroom and guest bedroom makeovers. Our kid's upstairs bathroom is the last remaining room in our home that hasn't been remodeled. Since we are building a new home, we wanted to update this last space so it flows with the rest of the house for the new home owner's to love.
Here's a look at our guest bathroom featuring the Cassidy TM Collection widespread faucet in Polished Nickel.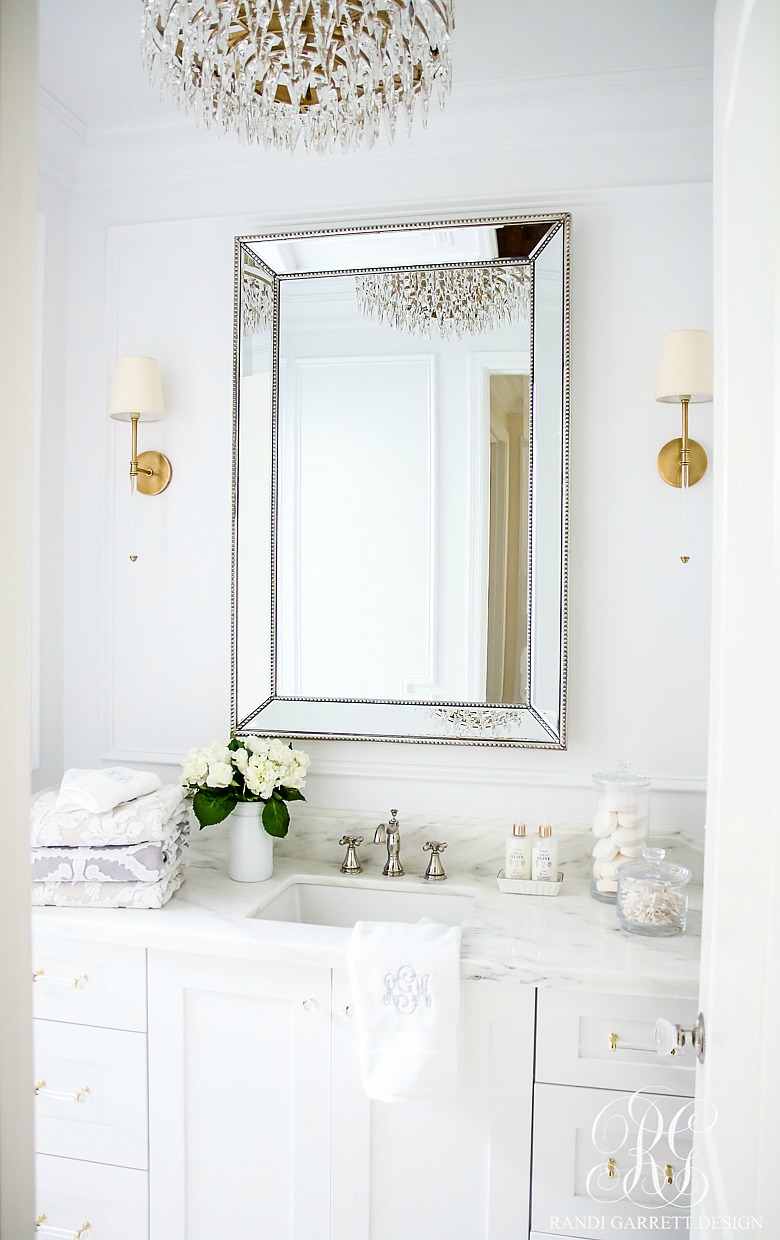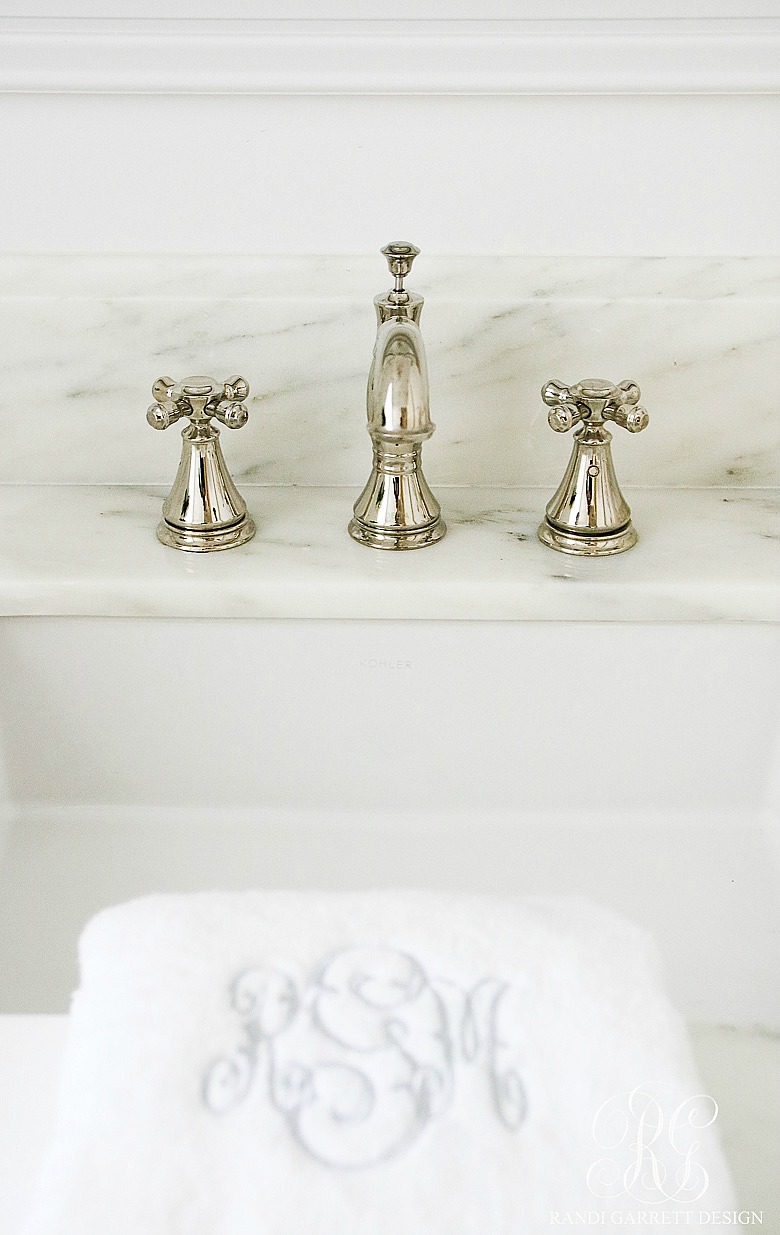 When designing and redesigning spaces, I like to use a few similar elements to keep the rooms connected and create a nice flow from room to room. Using a traditional element, like a classic tile pattern mixed with some fresh layers, will give the room a layered feel, like the HGTV Dream Home. I decided to use a Cassidy TM Collection to connect the other bathrooms. Only this time, instead of the Polished Nickel finish, I decided to use Delta Faucet's stunning Champagne Bronze TM finish for a fresh, trendy look. Simply changing out the flooring, plumbing fixtures, lighting and accessories will give this dated space a fresh new look without a ton of work!
Here's a look at the room before…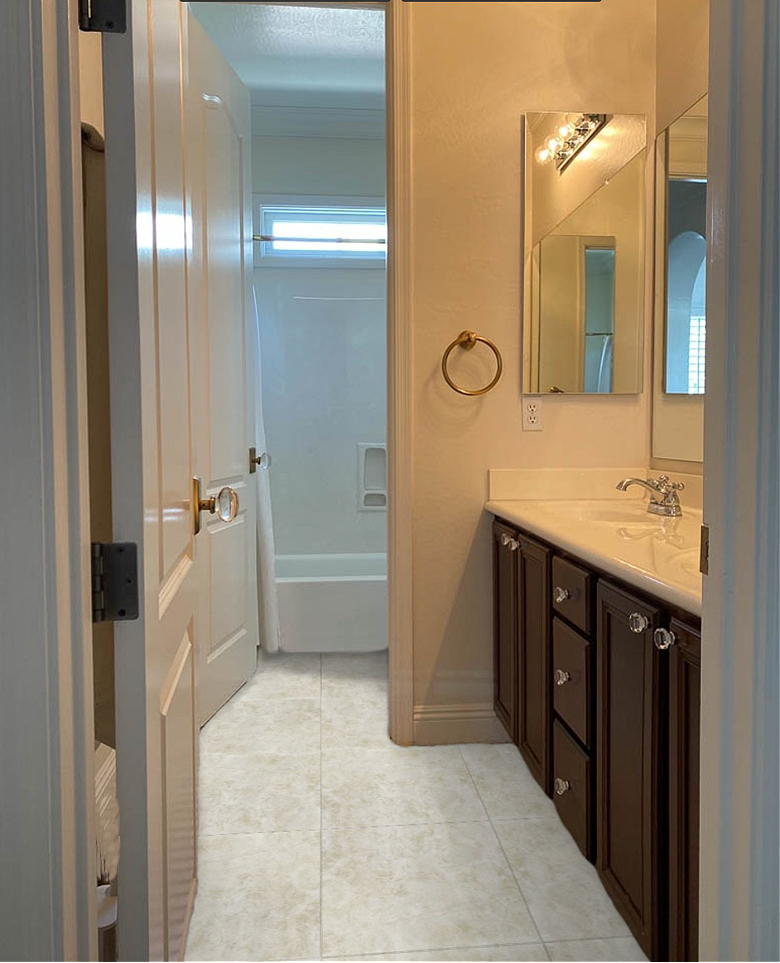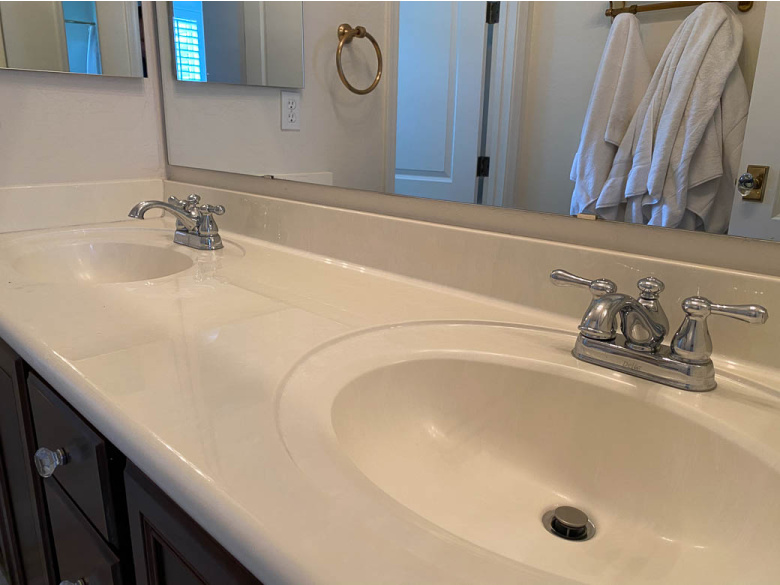 I created a few mood boards to help me with the renovation.
Bathroom Renovation
The Plan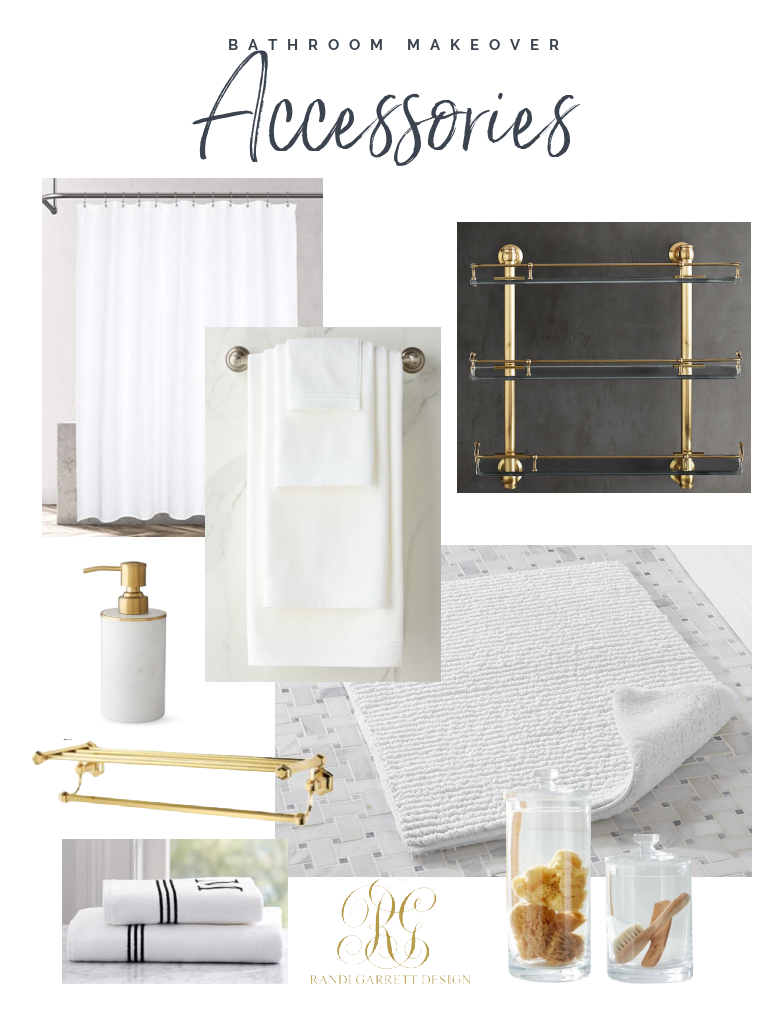 UPDATE
We finished the bathroom makeover just in time for her to get ready for prom tonight! I wanted to share the results with you! Ellie mostly uses this bathroom, so we added some girly touches just for her. Maybe Chloe and Lucy will finally like taking baths too!