Whether you're making your bed for yourself, your children, family or friends, the key to a luxurious bed is in the details! Summertime is a great time to refresh your beds and add some luxury to them for yourself or for your guests.
Today, I want to show you how you can create the bed of your dreams with some fabulous bedding basics. I'm taking you inside our guest bedroom and sharing each piece I used to create the most luxurious bed for our guests! Now that it's all made, I am thinking I want to sleep in here!
This post is done in partnership with The Company Store, their products are not only beautiful and durable, they are so affordable!
All products were gifted. This post also contains affiliate links. Read my full disclosure here.
How to Create a Luxurious Summer Bed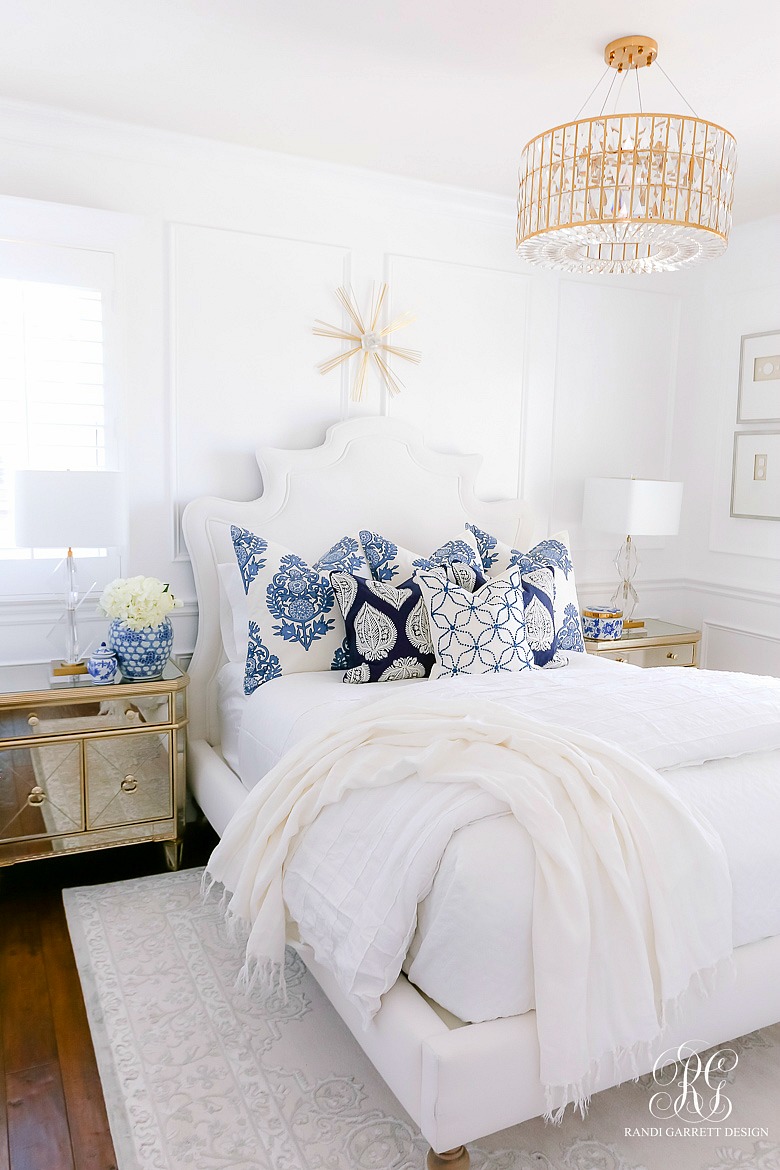 I like to look at styling a bed in three steps…
Bedding Basics
Bedding Essentials
Accent Bedding Pieces
Bedding Basics
First, your bedding basics are the foundation of a luxurious bed. These are the pieces you can't see on your bed but are vital to comfort. Buy quality pieces and you will feel like you are diving into a cloud every night! Here is a list of the basics you need to create a luxurious bed…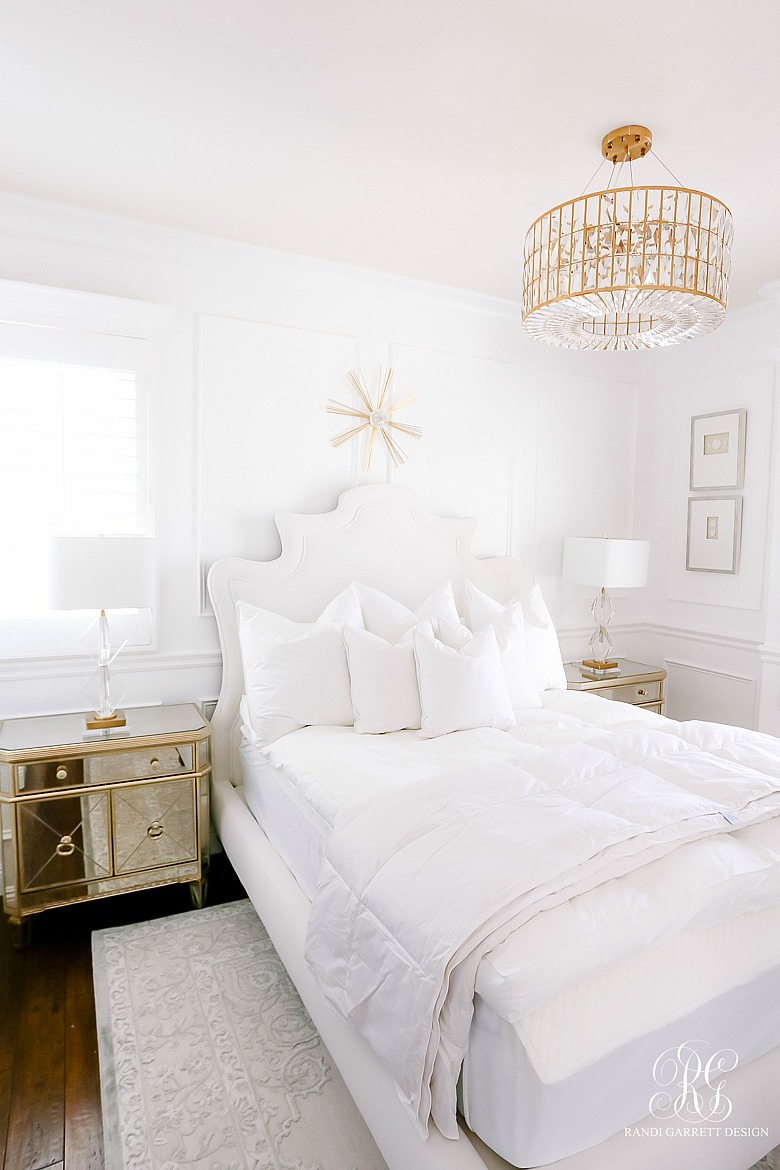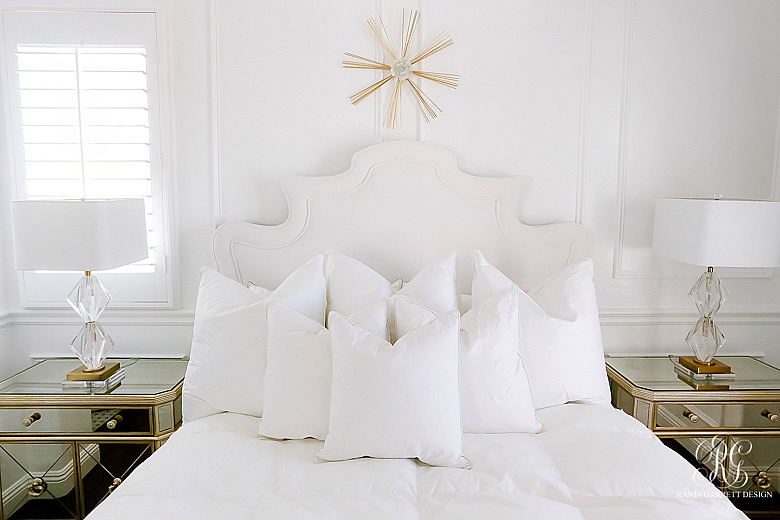 Bedding Essentials
Bedding essentials are the pieces that you will use over and over to style your bed. These pieces should be neutral so you can style them in countless ways. Below you will find the essentials I used on our Summer guest bed…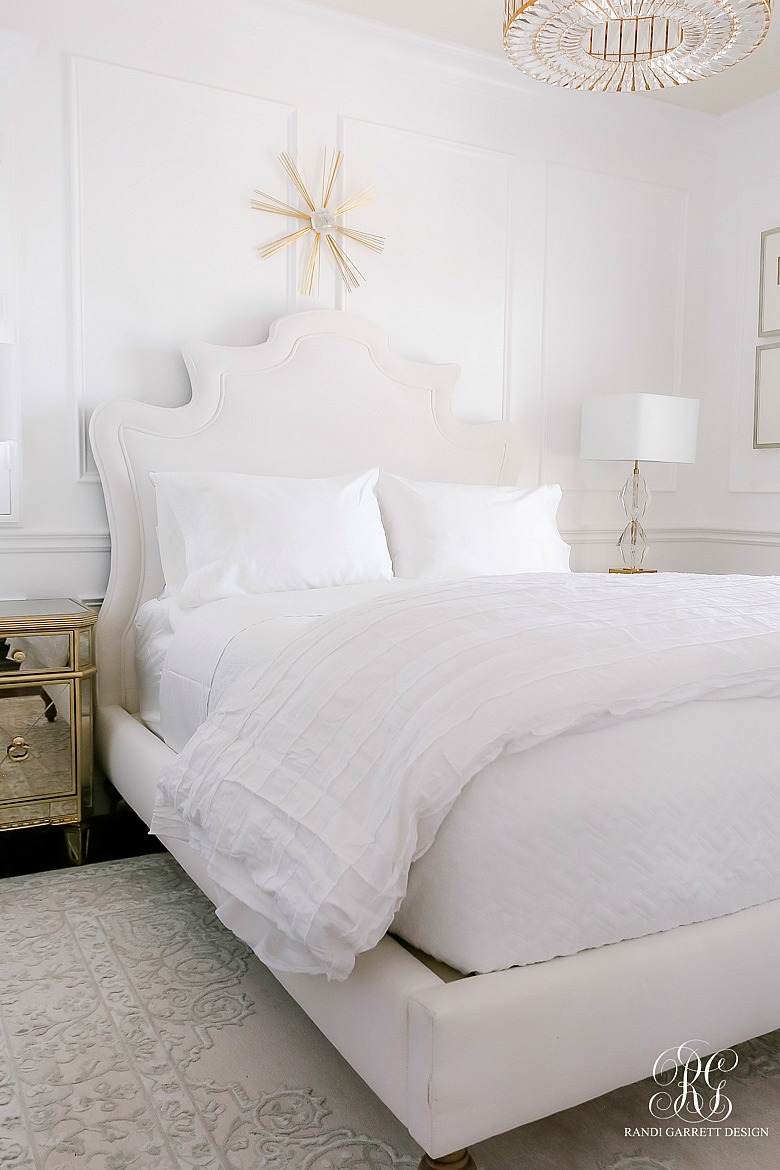 White Embroidered Sheets – The white embroidered detail one these white sheet set is stunning. They come in lots of colors. I love the white because they are so versatile.
White Quilt – I love using a white quilt! There is something fresh and crisp about them! This one is super soft. The basketweave detail reminds me of Summer!
Duvet Cover – For Summertime, I like using a more relaxed fabric as a duvet cover. This linen, ruffled cover is the perfect Summer linen.
Accent Bedding Pieces
After you've added all the luxurious basics and crisp bedding essentials, have some fun by adding some gorgeous accent pieces. These should have pattern, texture and color! They are the wow of the bed!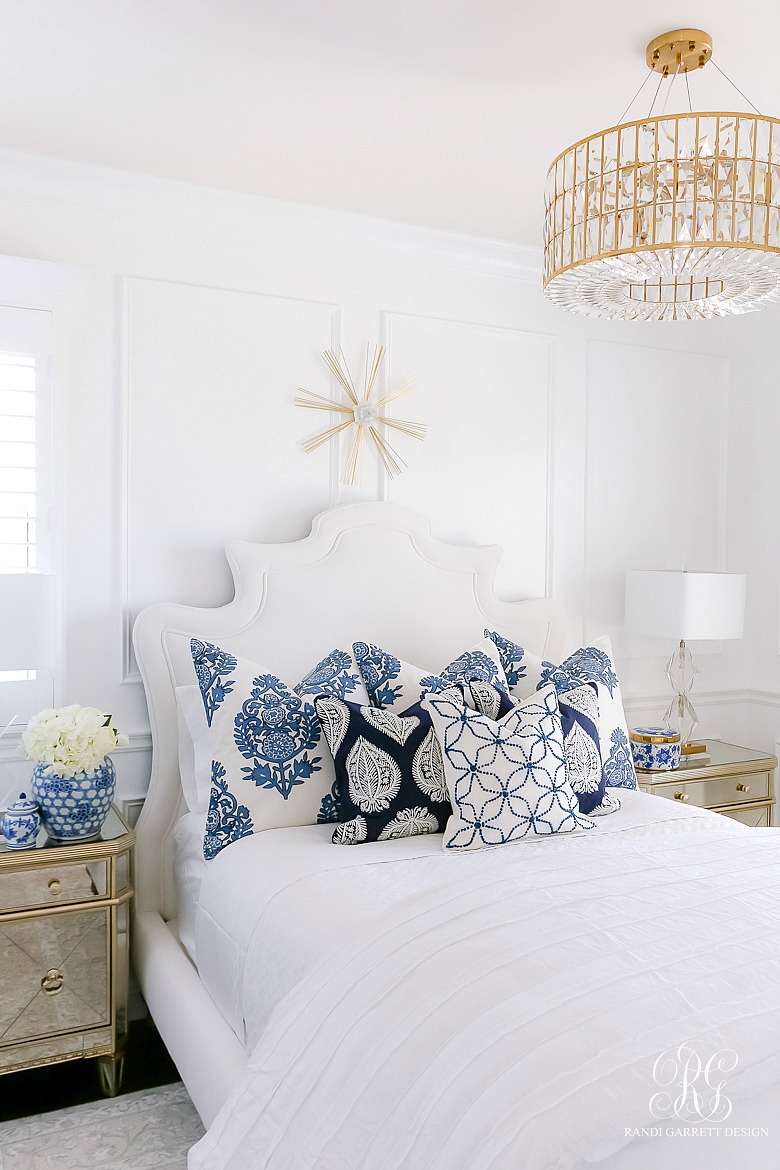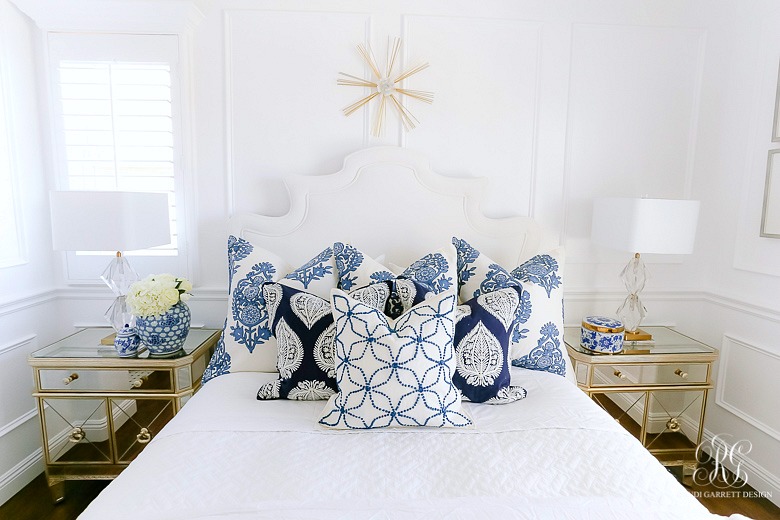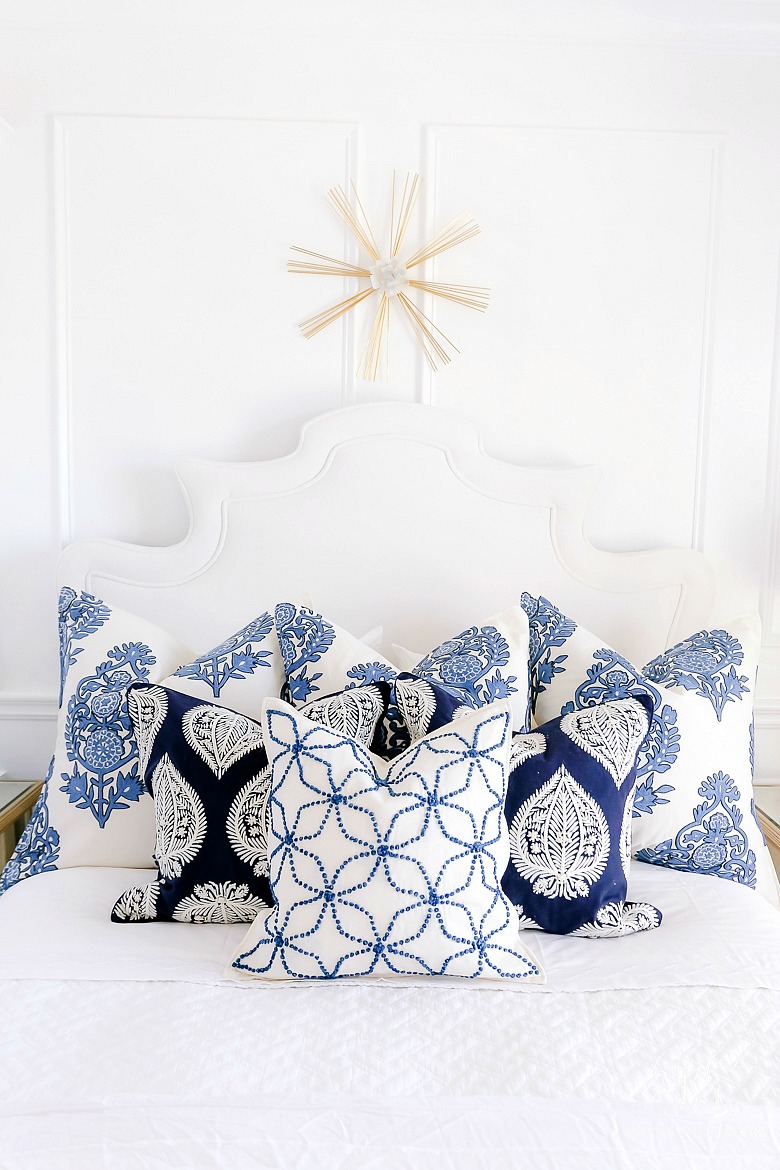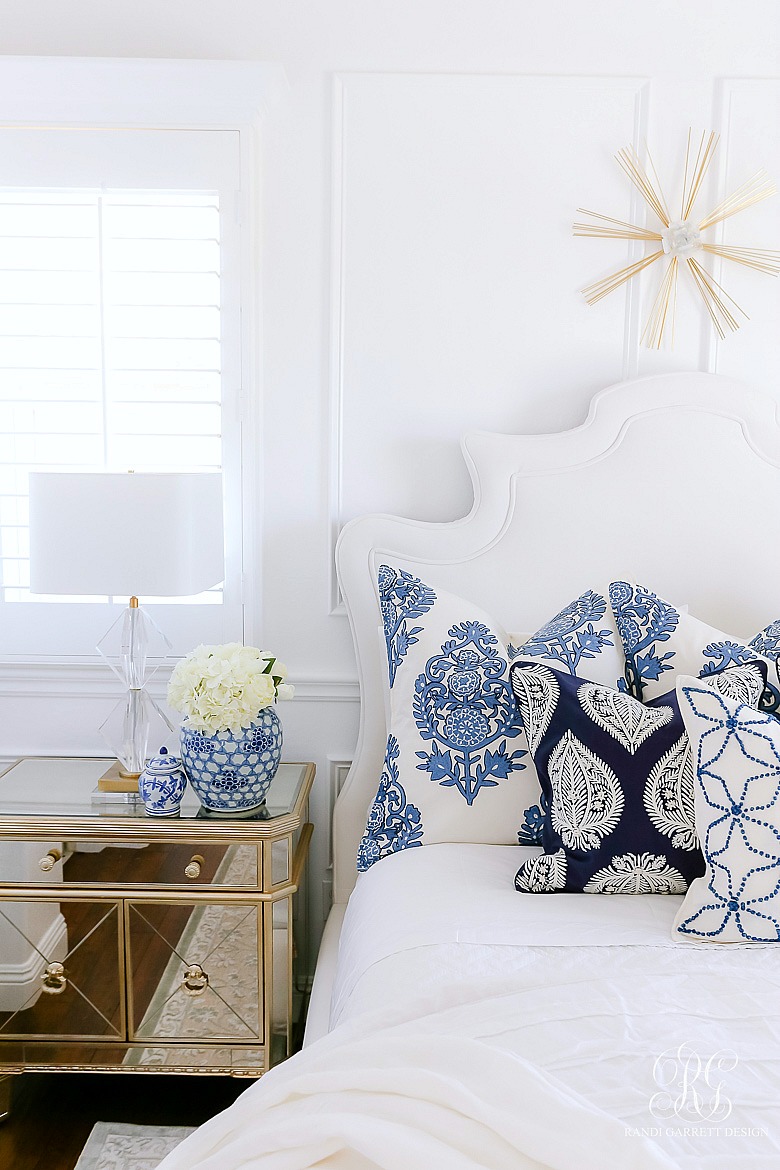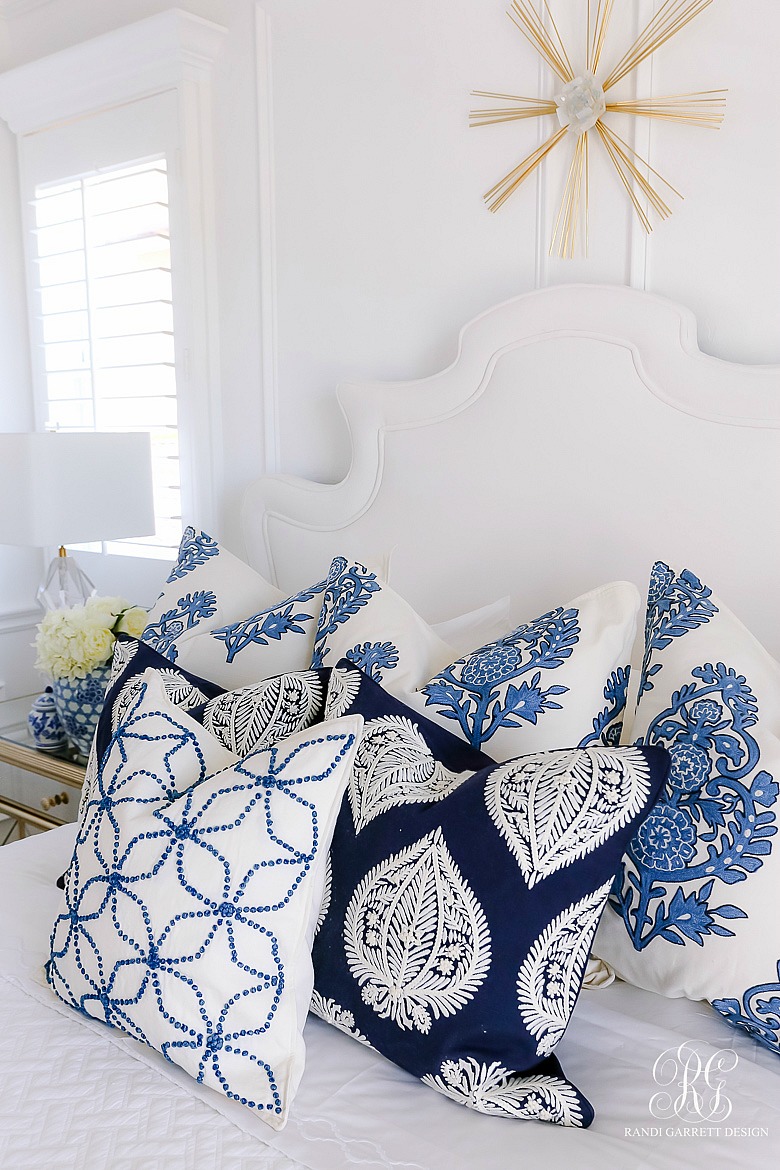 Pillow Covers – Pillows really add personality to any bed. I chose blue and white pillow covers for our guest bed. Blue and white is the quintessential Summer combination. It is timeless! Blue and white is fabulous for lots of reasons. One, you can mix almost any pattern and shade of blue and it will look amazing! I used these absolutely gorgeous embroidered pillow covers to make this guest bed pop! Each of these pillows is embroidered, not printed. The detail on them is exquisite! Here is what I used
2. Throws – Throws give your bed one more layer of texture and add even more coziness! Here I used this light weight linen tassel throw. The soft gauzy fabric screams Summer!
Grab some of these bedding basics, essentials and accents to create the most luxurious Summer bed at your house! For all the other sources in our bedroom click here.