*This post contains affiliate links. Click here to read my disclosure policy.
Design is a process. A beautiful, long process! Remember that and some of the stress to get your home decorated should melt away! For 5 years we have been working on updating our home. Room by room, piece by piece it is coming together! The process sort of parallels our journey through life. I will never be done tweaking and perfecting.  There will always be something I am working on and wanting to change. It's the little changes and improvements that bring excitement to each passing year. Embrace the journey that decorating takes you on.
Lightening my dining room is just part of the journey to brighten our home. Last January, I revealed Phase 1 of our dining room remodel. You can see it here. My goal was to give our dining room a glam, updated feel. I wanted it to feel light, airy and inviting.
Here's the way our dining room looked before any updates…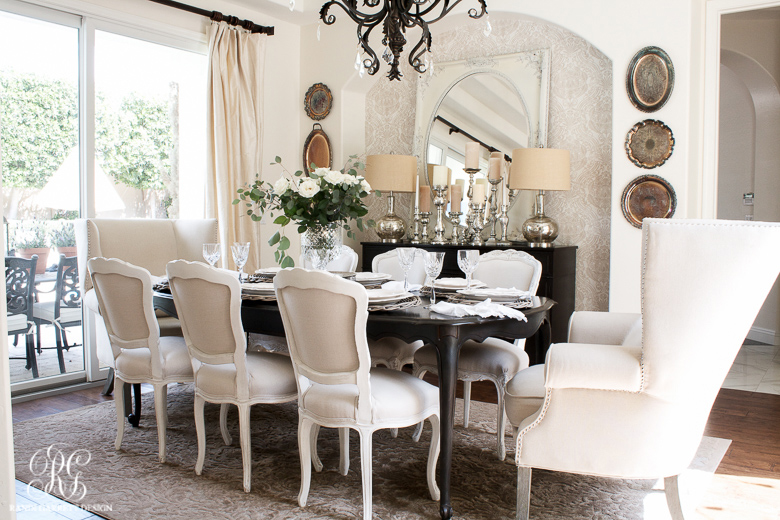 Below is a photo of the updates after Phase 1.
For this phase, I purchased a new mirrored buffet, sunburst mirror (similar), white and gold lamps (similar), new rug and chandelier (similar). I kept the same drapes, but switched out the rods. I couldn't find a table I loved, so I decided to make the one we had work until I found the perfect one.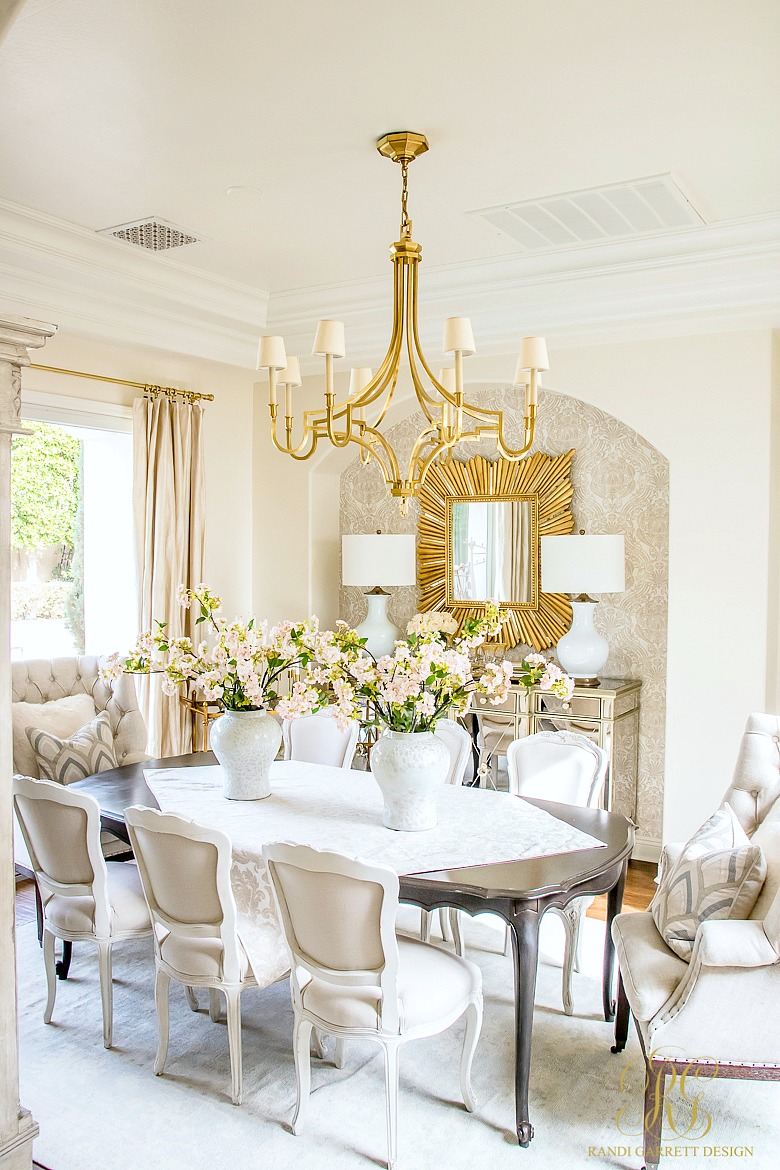 Glam Dining Room Reveal – Part 2
After over a year of searching for the perfect dining table to lighten up the room, I found a table that makes my heart sing!!! It was SO worth the wait! It took patience and hours of searching, but holding out for exactly what I was looking for paid off. Here is a peek at our glam dining room reveal Part 2!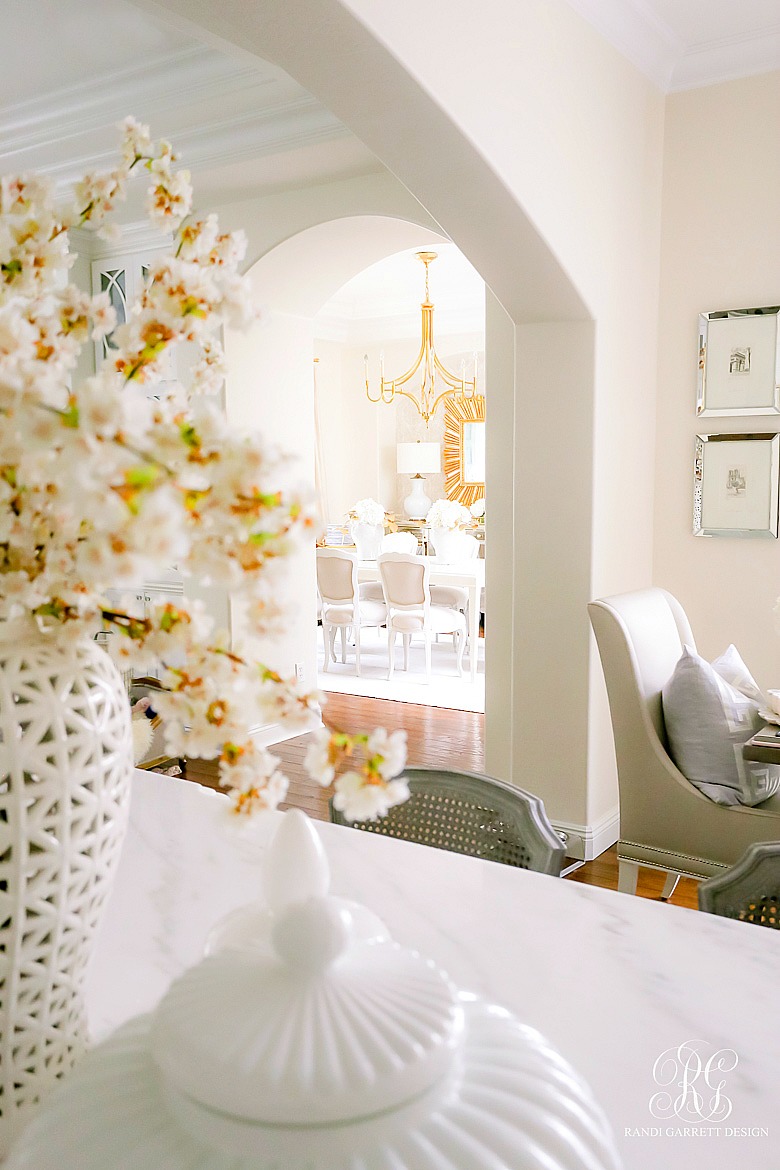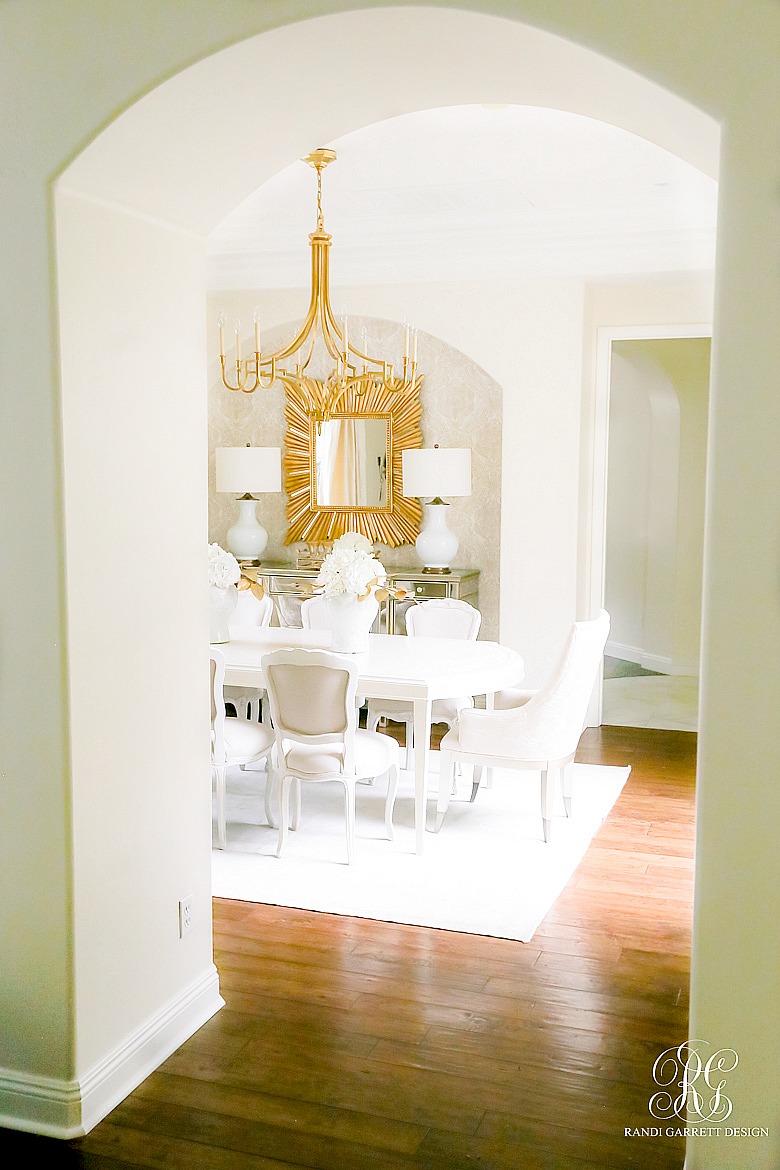 Design Tip
I like to create mood boards before I purchase pieces. This helps me envision the pieces together, make sure I like the way they look good together and saves me time and money having to return pieces that don't work.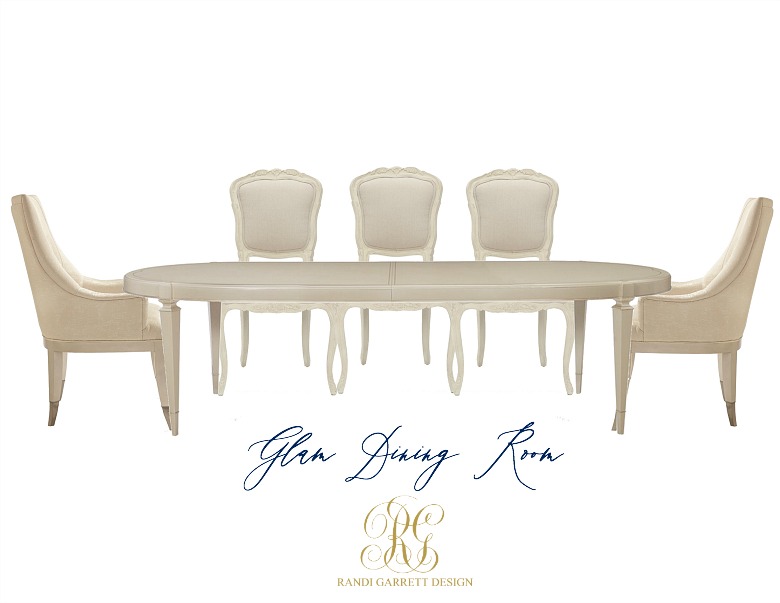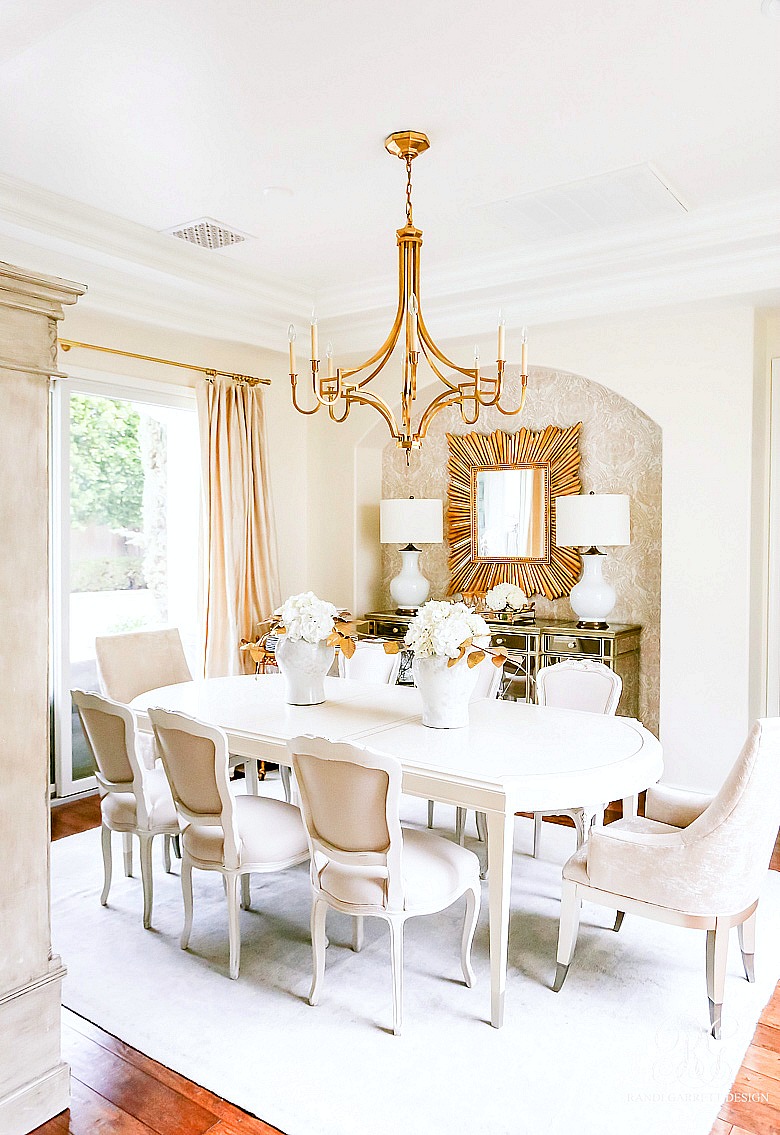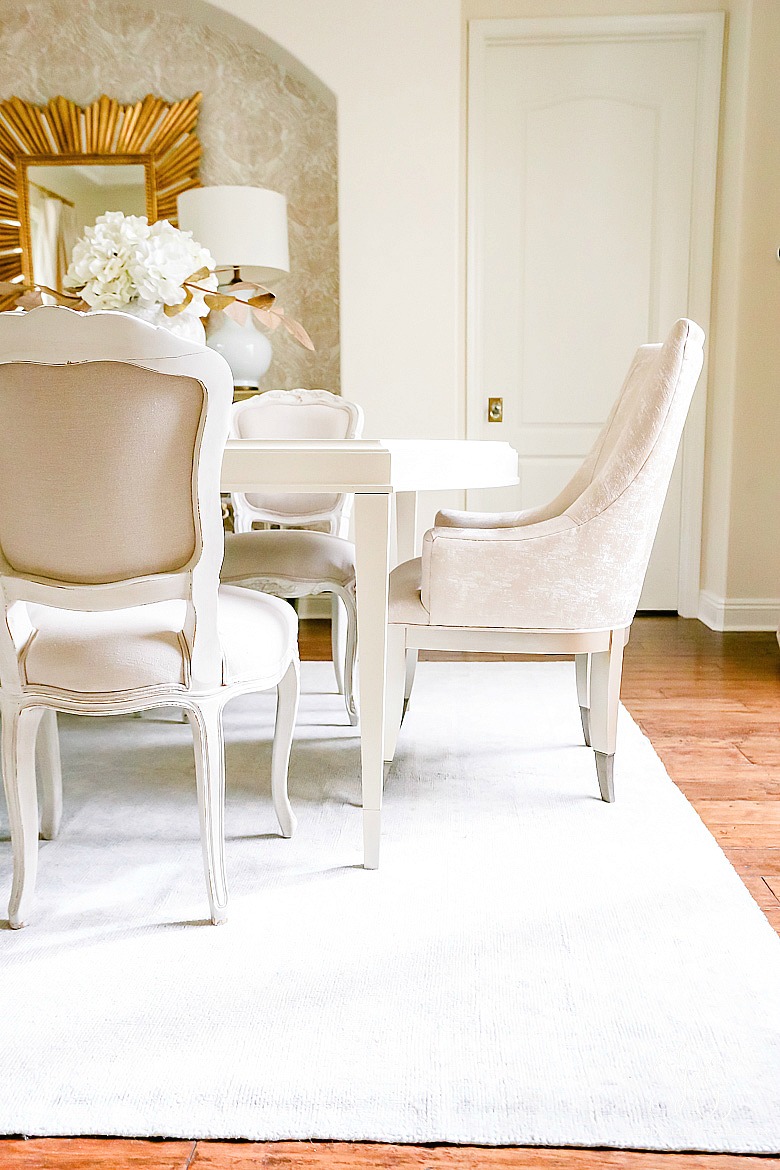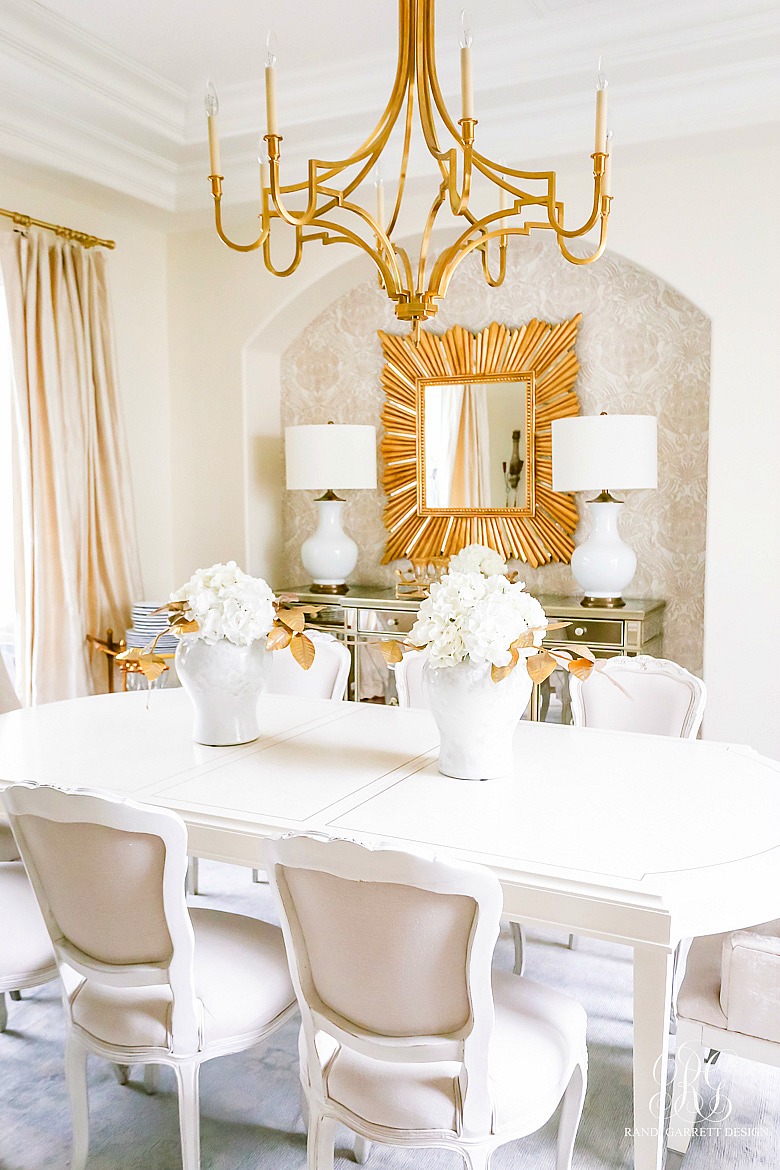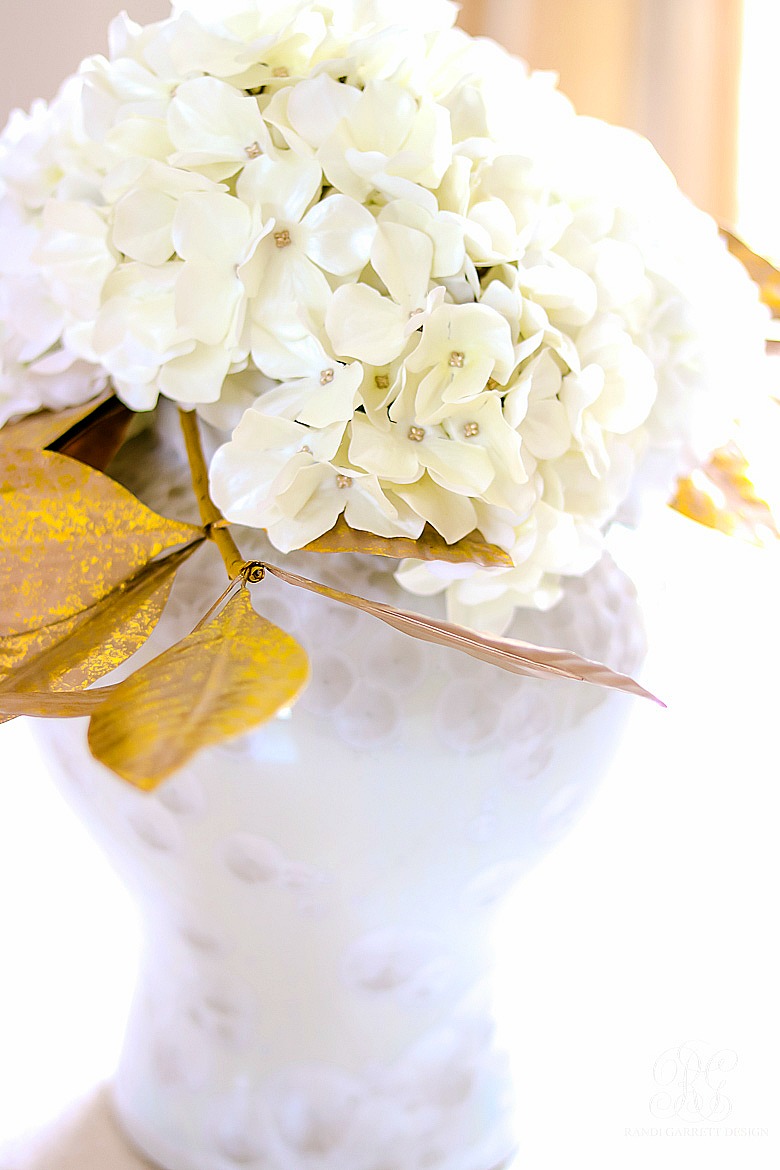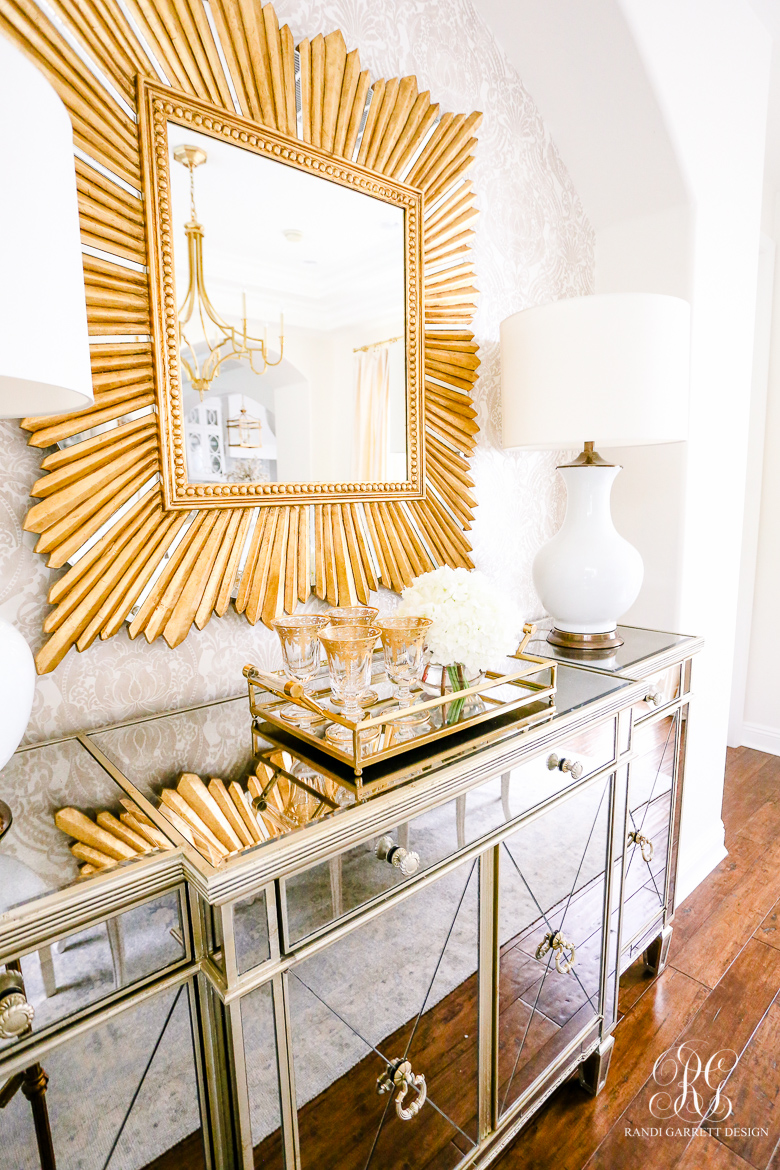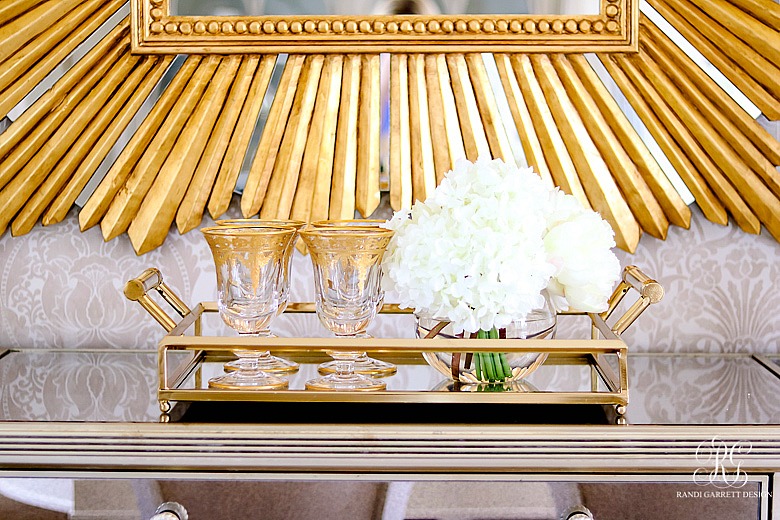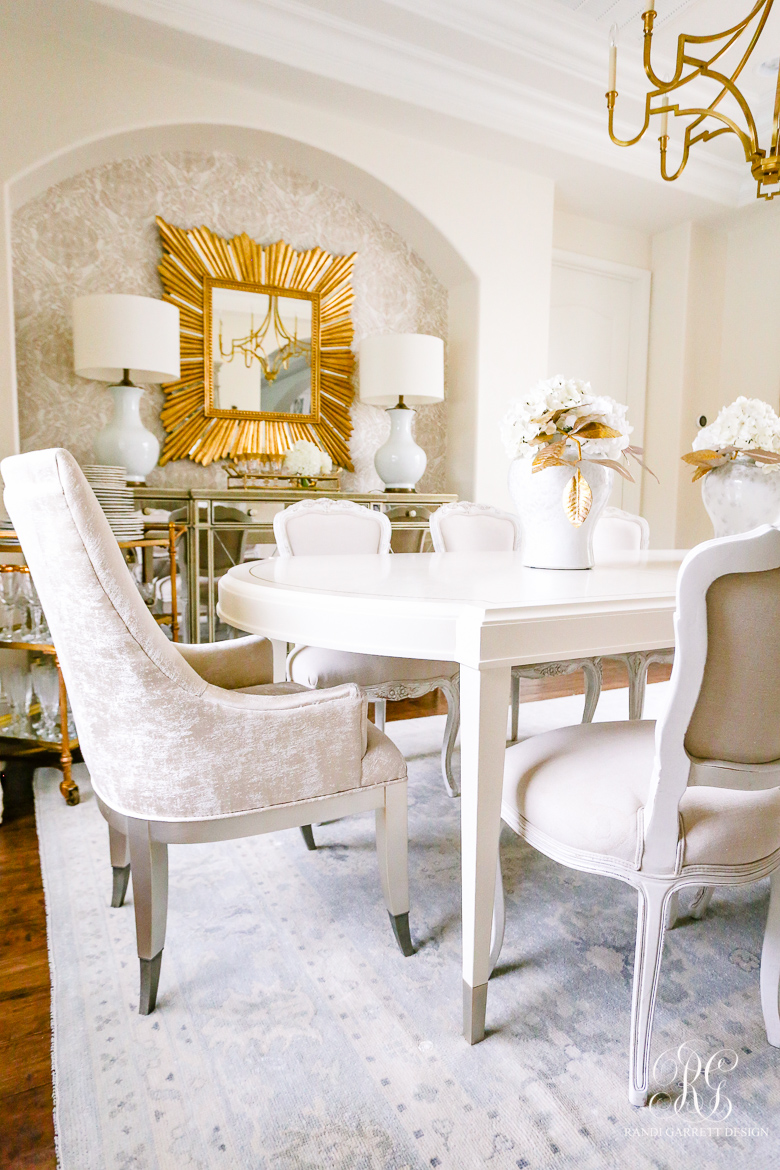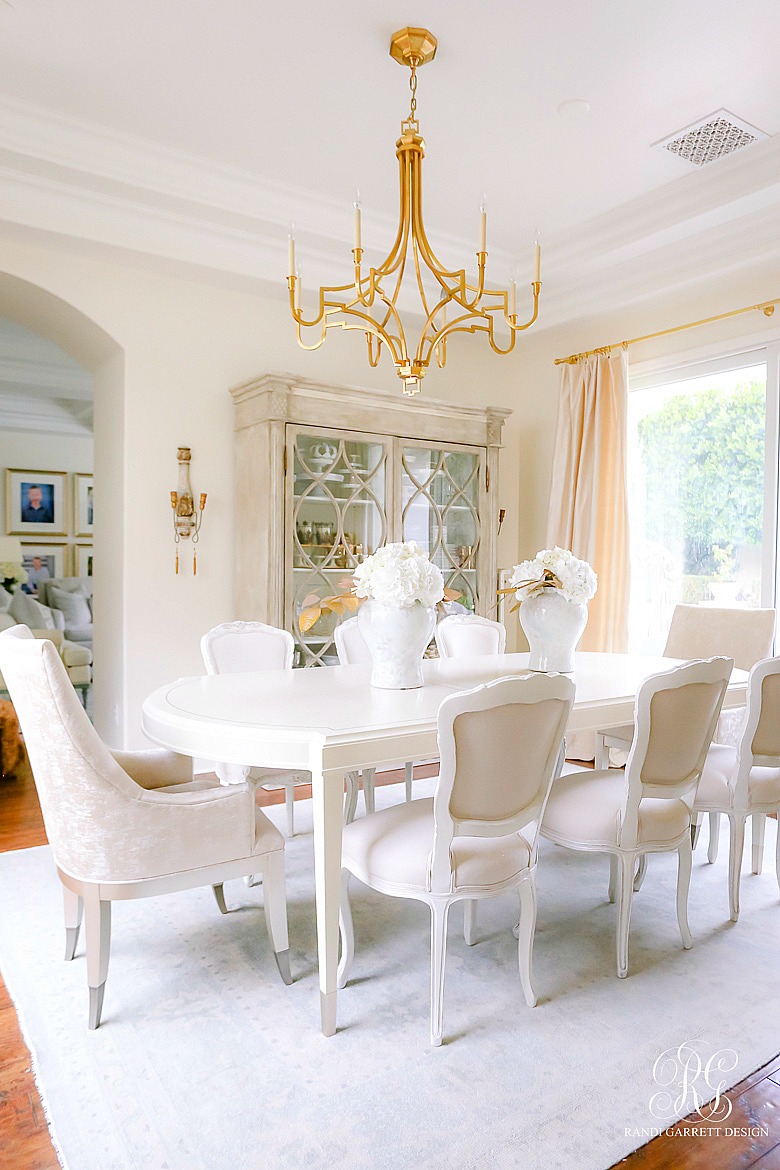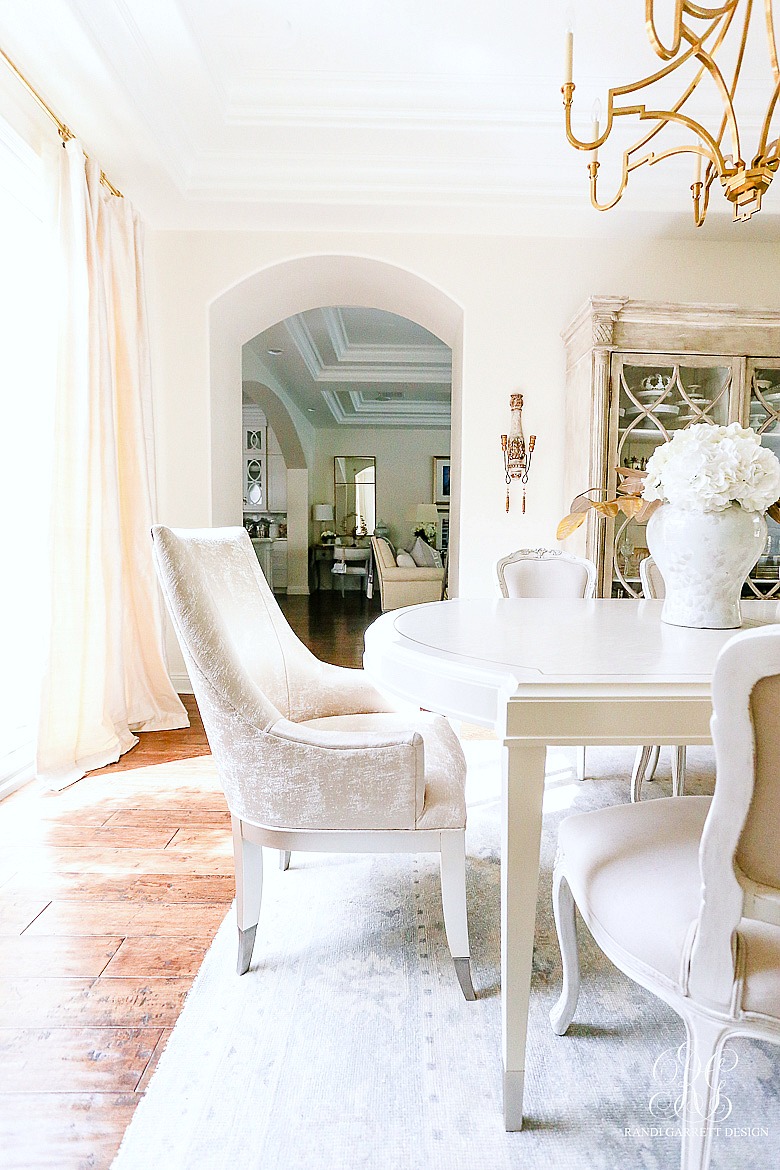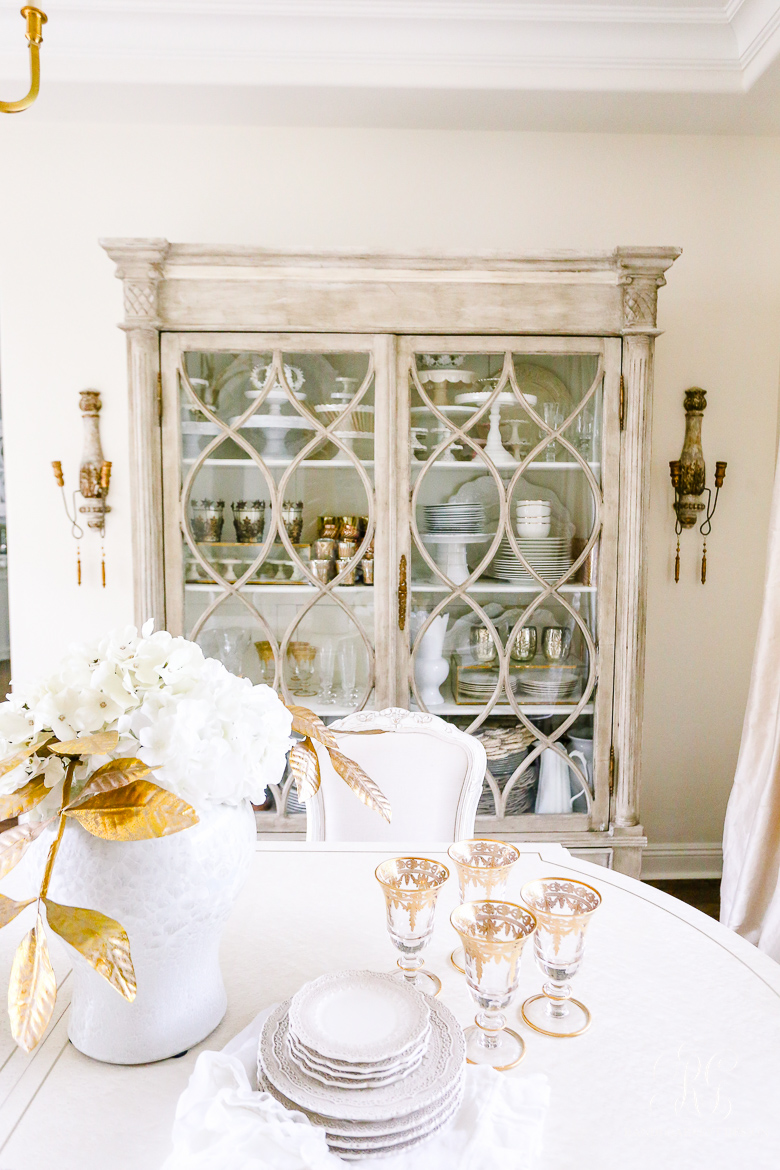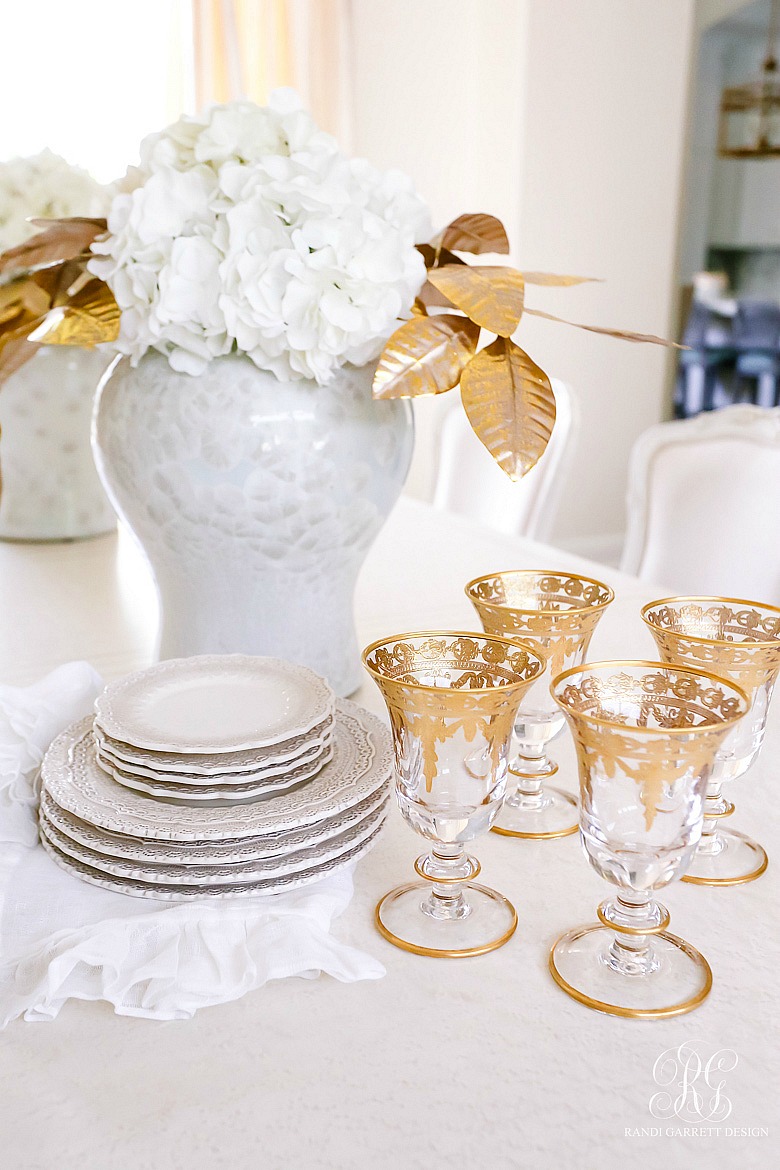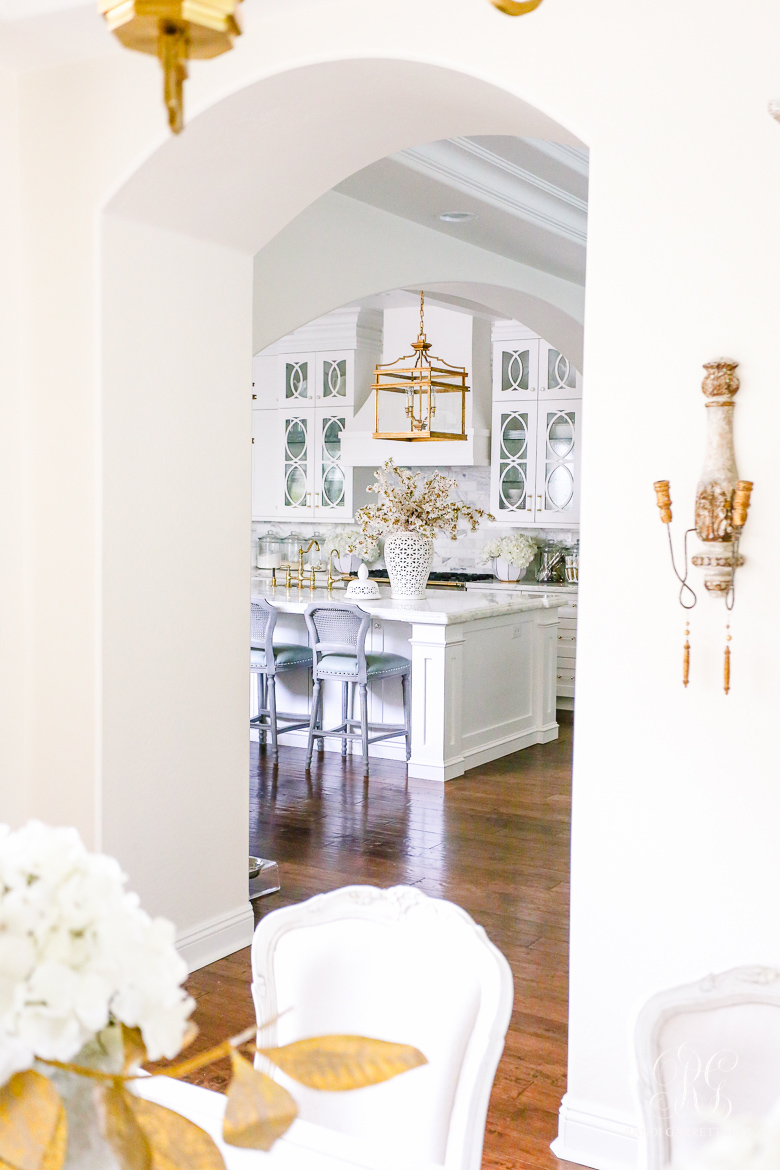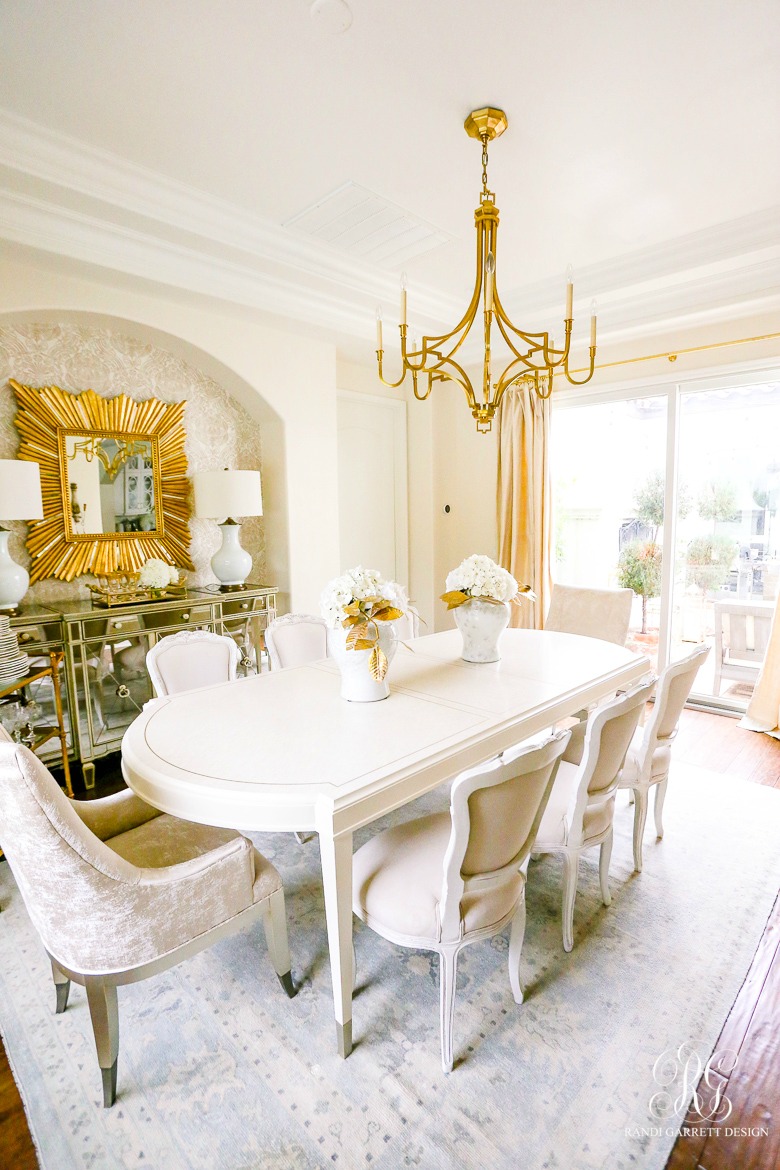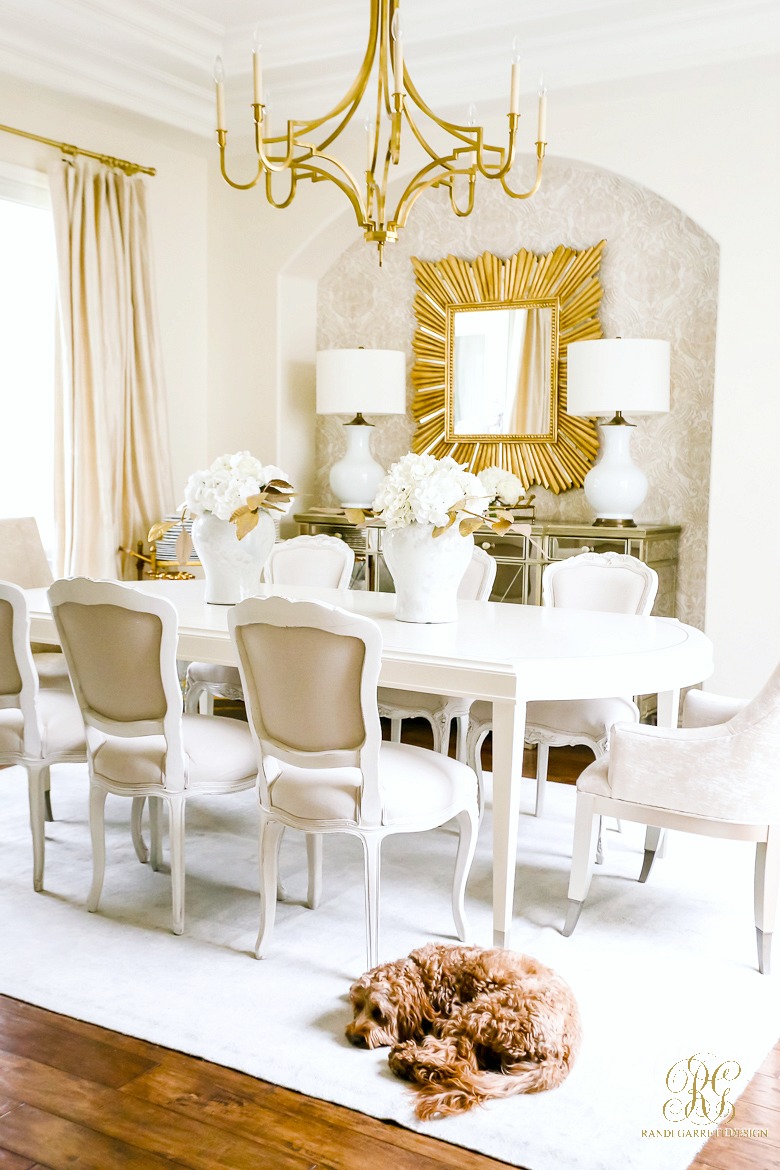 I love this table so much! At first glance it appears like a pretty cream table. Then you look a little closer and notice the details. This dining table has a stunning Birdseye Maple inset on its top that has been wafted with a Sheer Ecru finish and trimmed in Soft Radiance – a shimmery paint. Its a gorgeous oval shape, with contemporary scalloped corners. I love the thin square tapered legs and metal ferrules!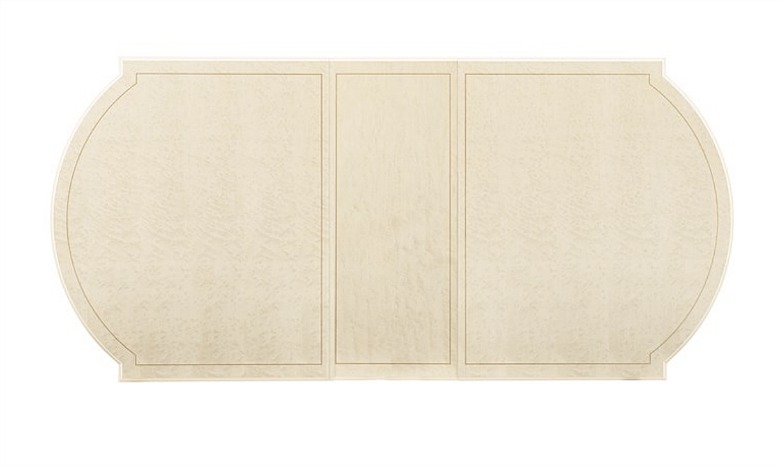 Remember when you are decorating your home to enjoy the process. Have patience find that perfect piece!!!





Similar Chairs

Paint Colors
Trim – Swiss Coffee – Behr
Walls – Ralph Lauren's Edwardian Linen mixed by Dunn Edwards (not made anymore)
Similar Wall Color – Dunn Edward's Milk Mustache
***Other Room Sources can be found on my Dining Room Resource Page