Handmade. It's a word you don't hear as often as you used to. Handmade means time, talent and love- 3 priceless gifts that seem harder and harder to come by these days. I love to use handmade pieces in my home because they give it heart and soul and a one of a kind feeling. Whether it's a piece of art or decor, handmade pieces make your home more special. Today, I am sharing some of my favorite handmade pieces for Christmas entertaining. These pieces will help you warm up your house for Christmas and help you entertain in style this Christmas season.
When I was a little girl, my mom, her sisters and a few friends would host a holiday craft boutique during the holiday season. Our house was transformed into a boutique for the weekend. The talented ladies would fill our home with handmade crafts they had spend countless hours crafting. The smell of my Dad's wood shop lingers fresh in my mind still! He would cut pieces out for my mom, then she would paint them. My favorite thing they every made were these white and gold set of angels. Customers would line up outside our house in hopes to get the best selection of these precious treasures to add to their home.
Watching my parents create beautiful handmade pieces, gave me a love for creating and a deeper appreciation for handmade verses store bought. I'm always on the hunt for a source for special handmade treasures to add our home. Amazon Handmade asked if I would share some of my favorite pieces from their storefront. I had no idea they had a handmade section! I spent hours looking through their beautiful, handmade pieces for every part of the house! To say I was blown away with what I found, would be an understatement! You will find thousands of handmade home décor pieces and unique gifts made by small business makers and artisans!
Take a look at my favorite handmade pieces for Christmas entertaining!
This post is done in partnership with Amazon Handmade and contains affiliate links. Read my disclosure policy here.
My Favorite Handmade Pieces for Christmas Entertaining
Most of the favorite handmade pieces I chose are very versatile and can be used throughout the year, not just at Christmastime. Enjoy the photos, then at the end you will find all the sources and details about each handmade piece.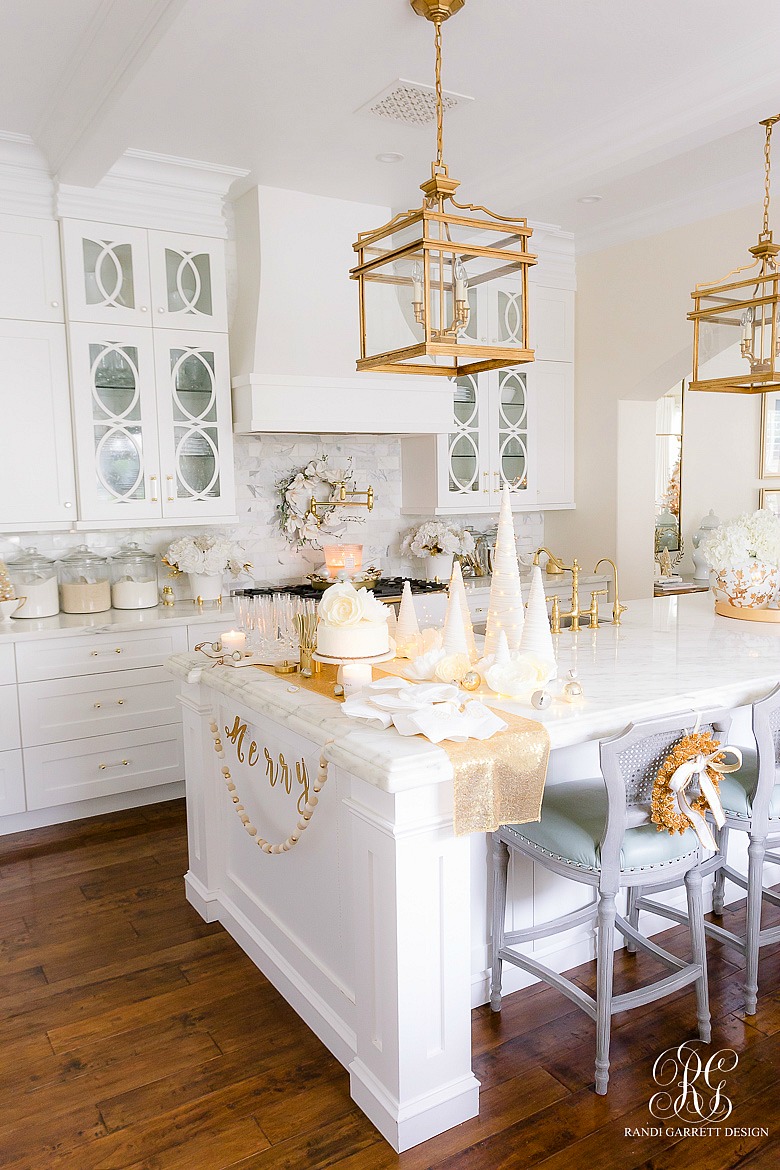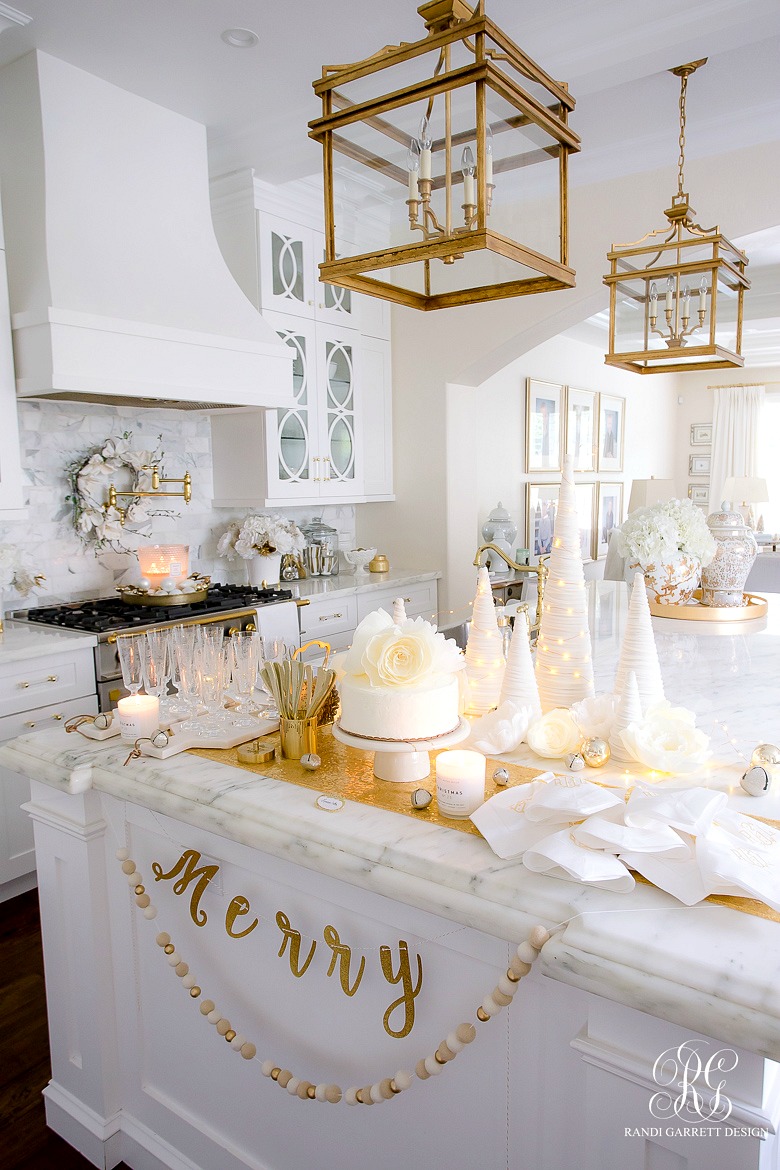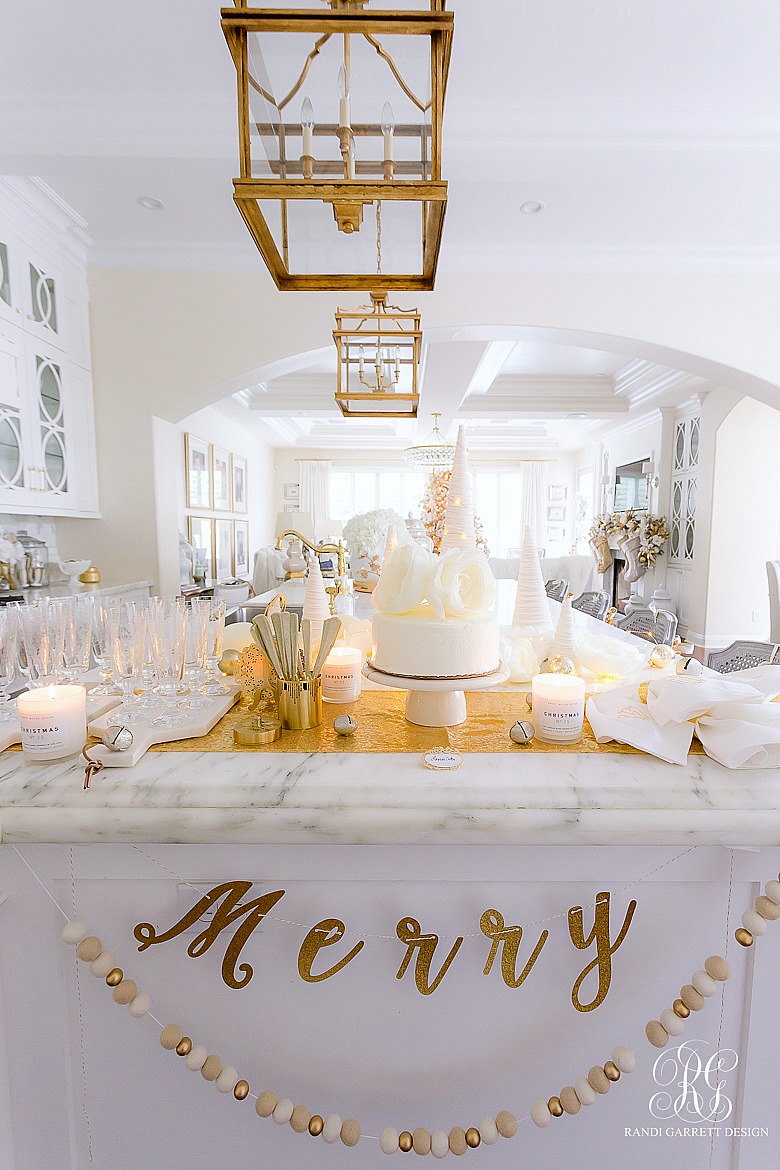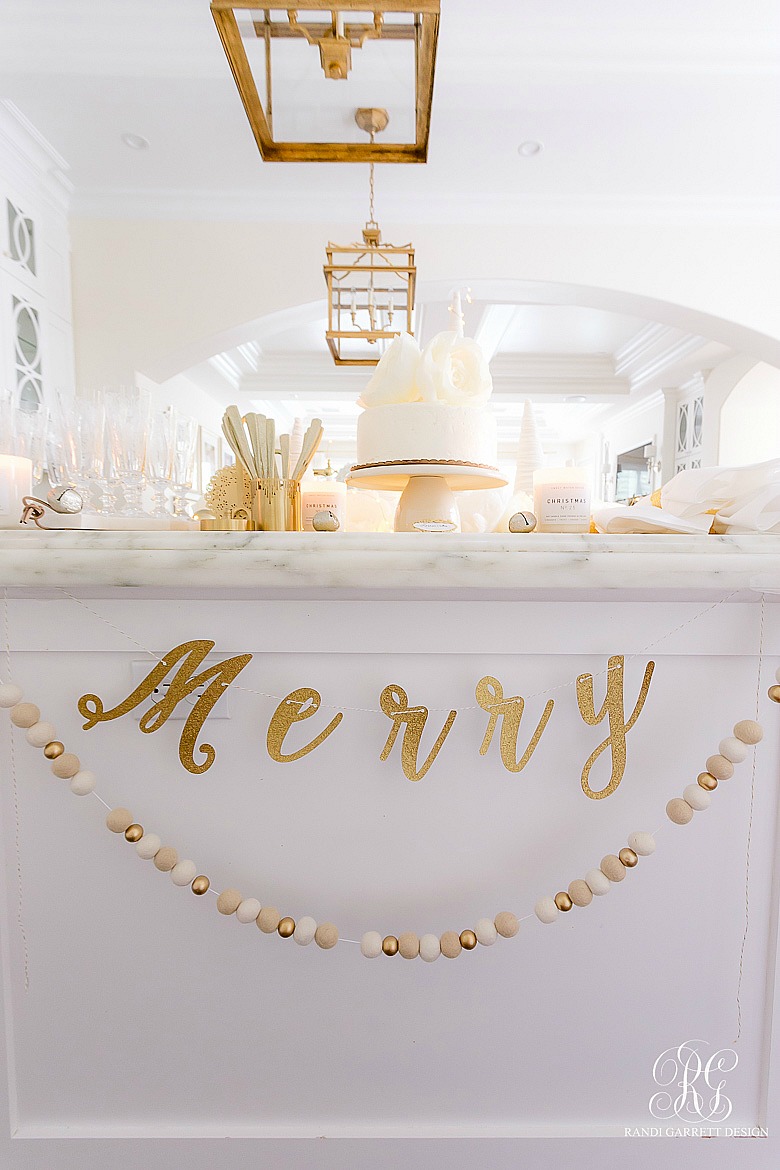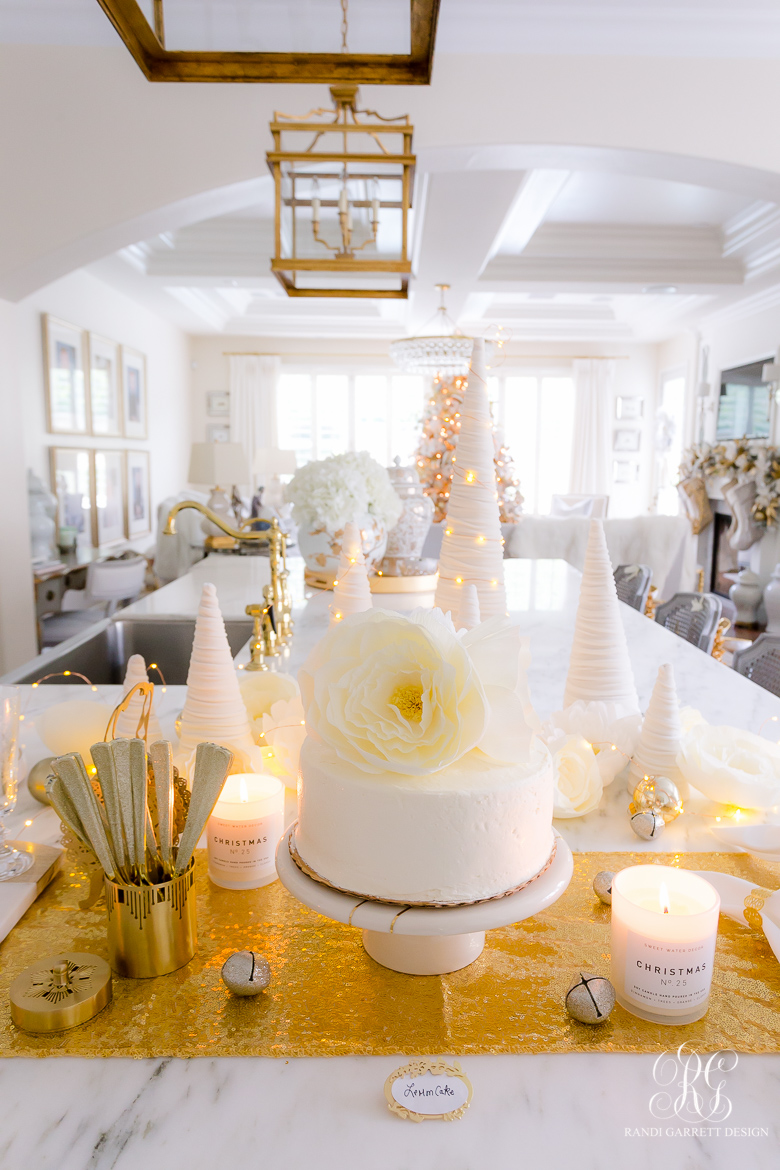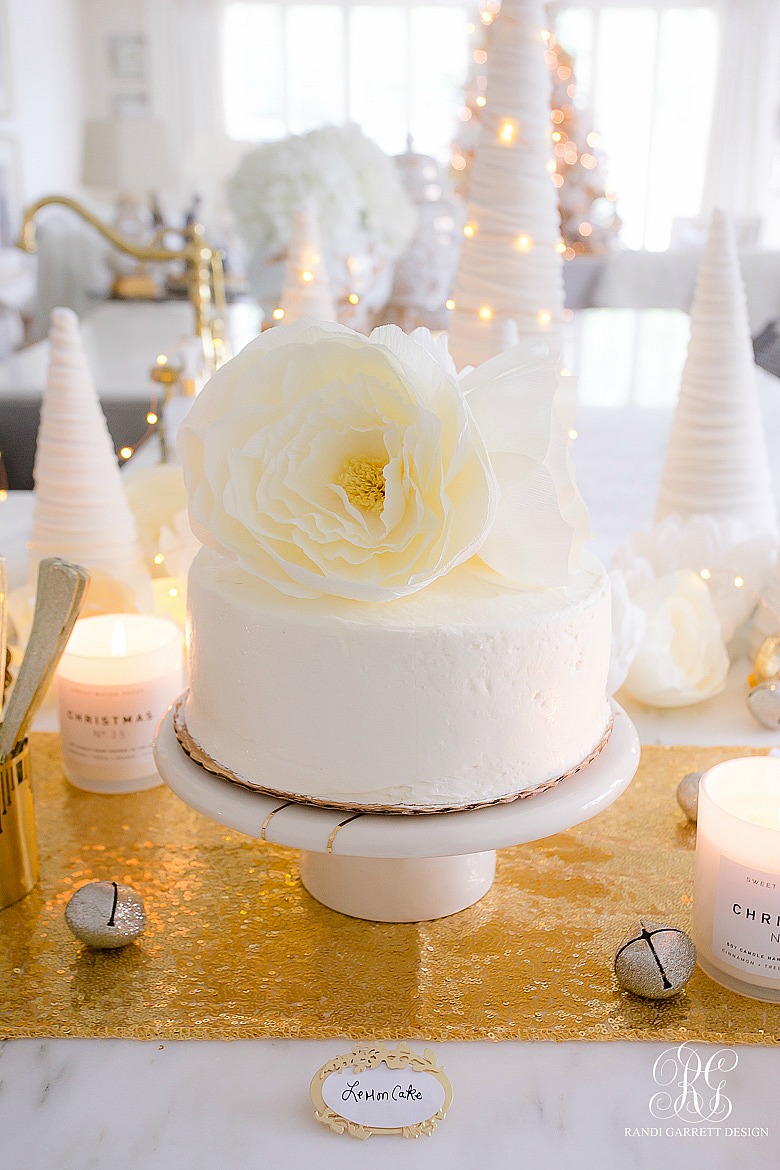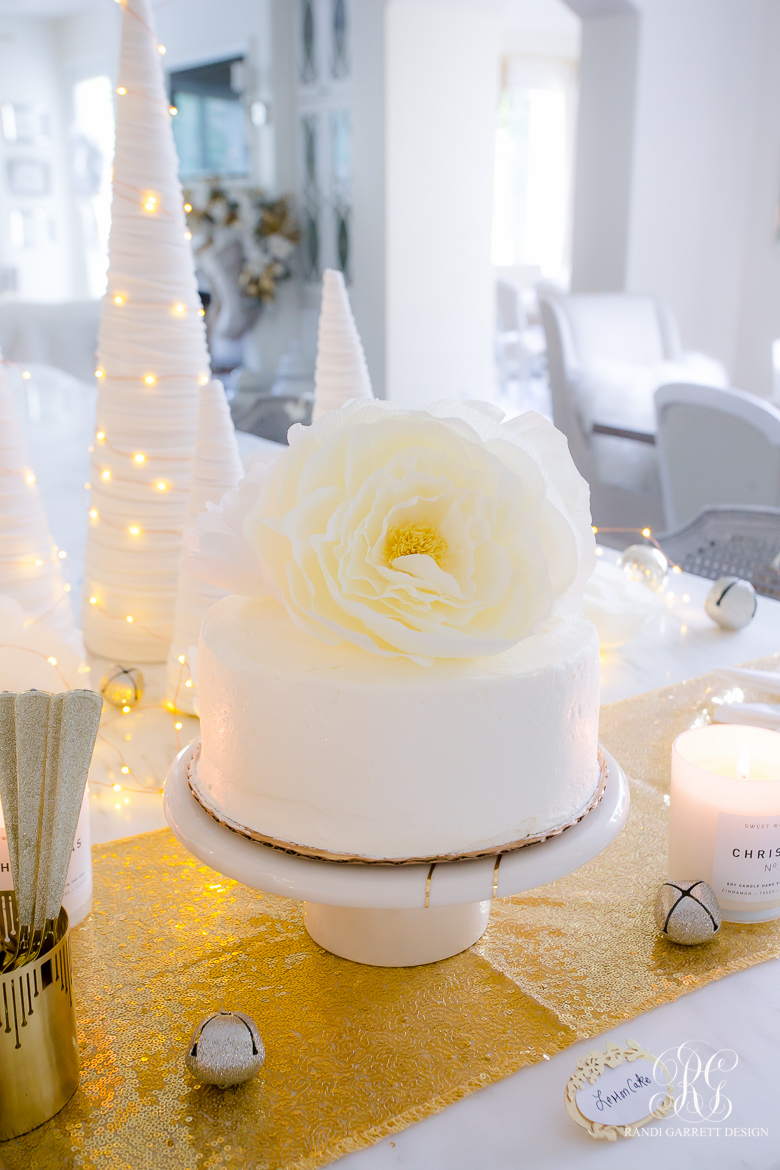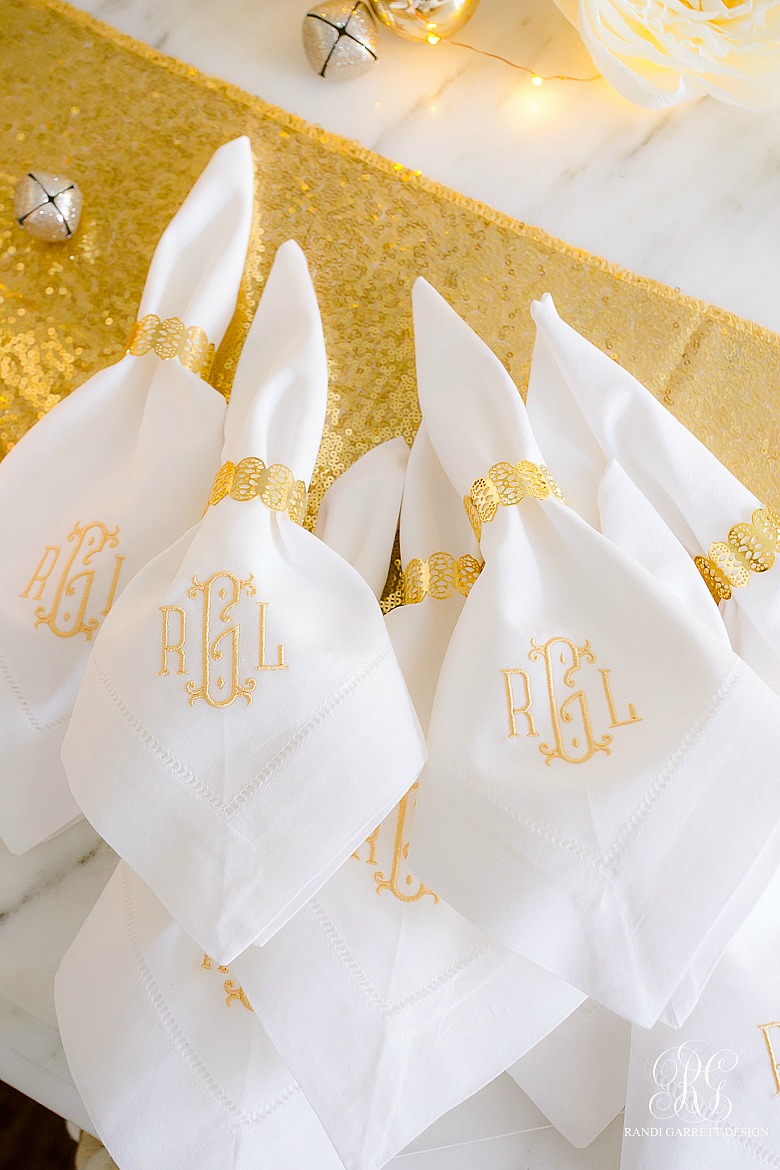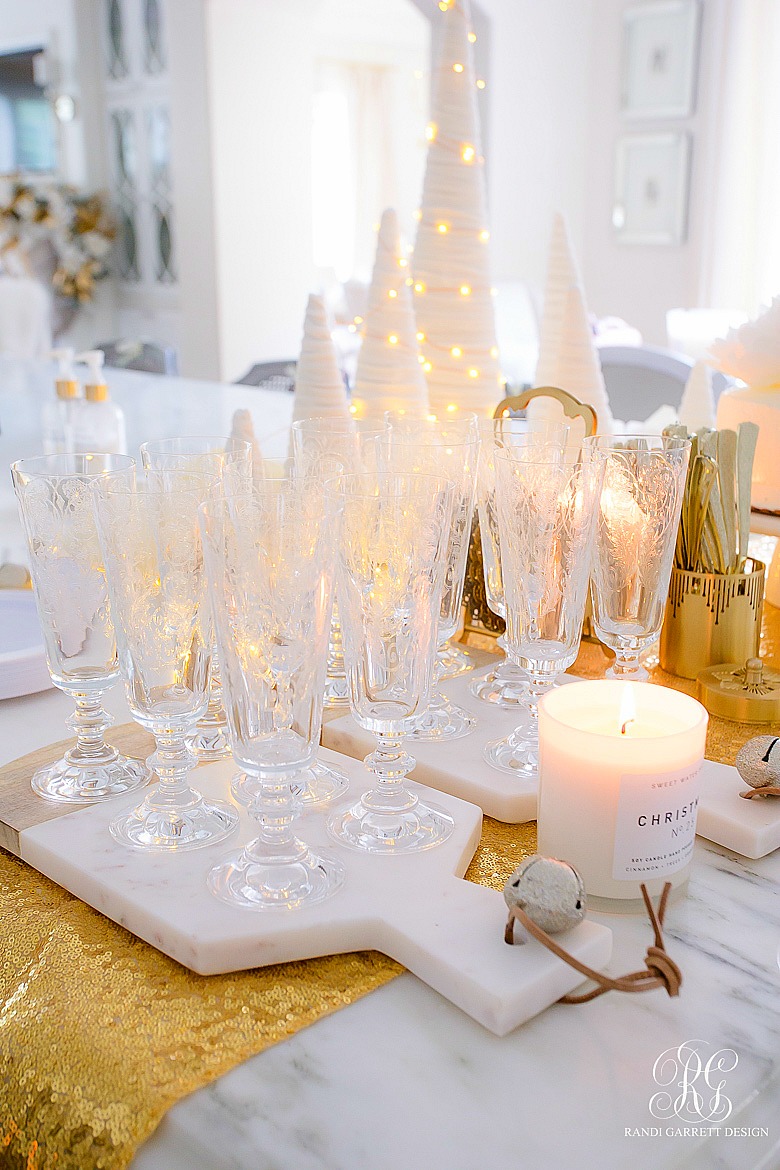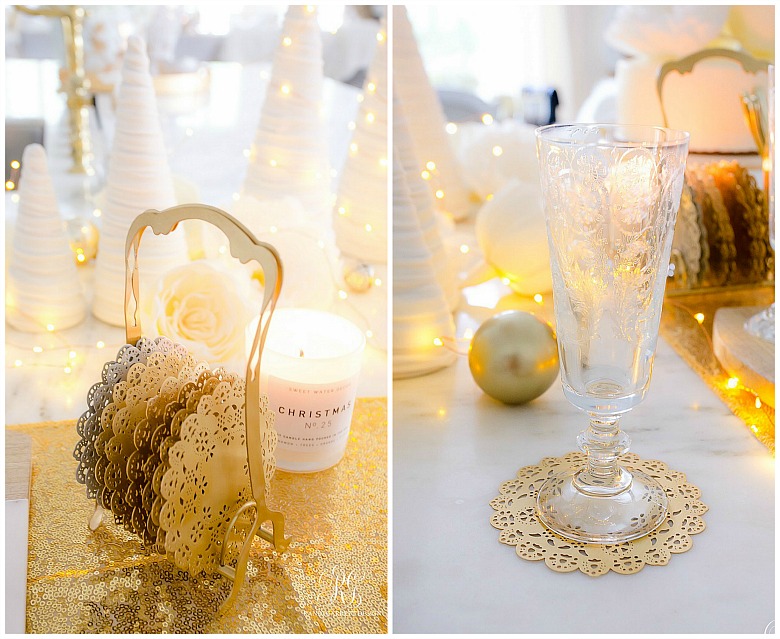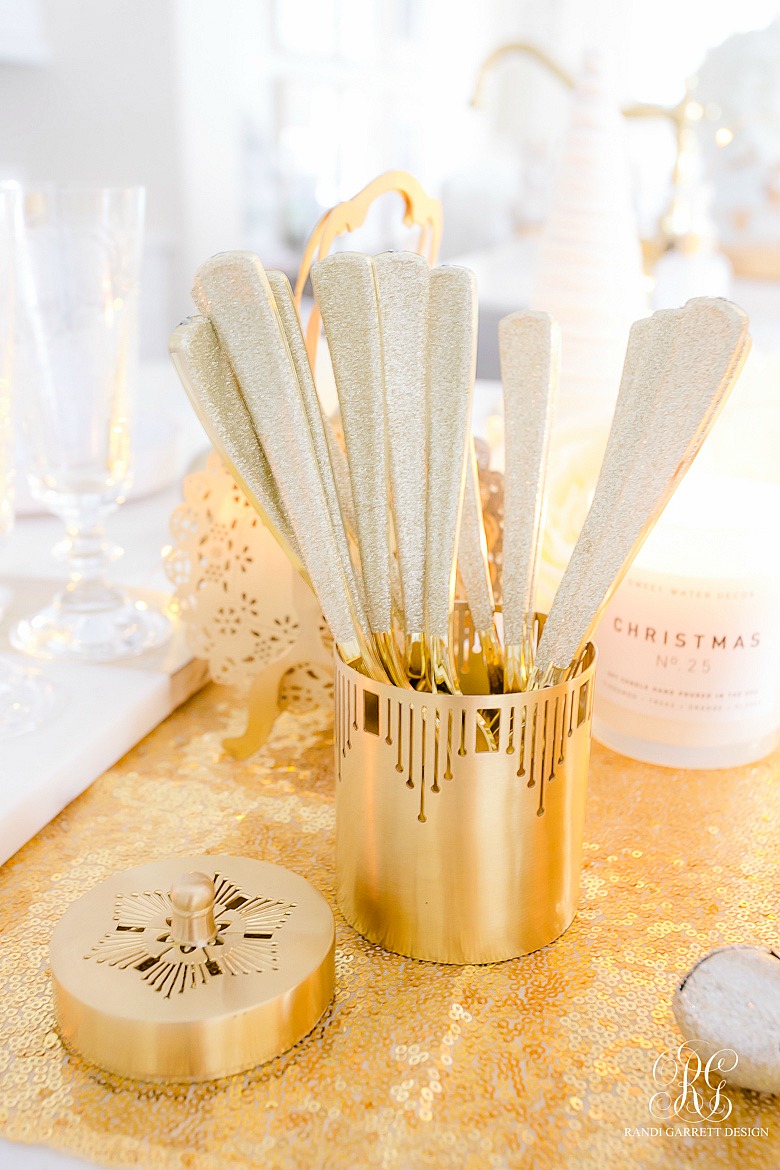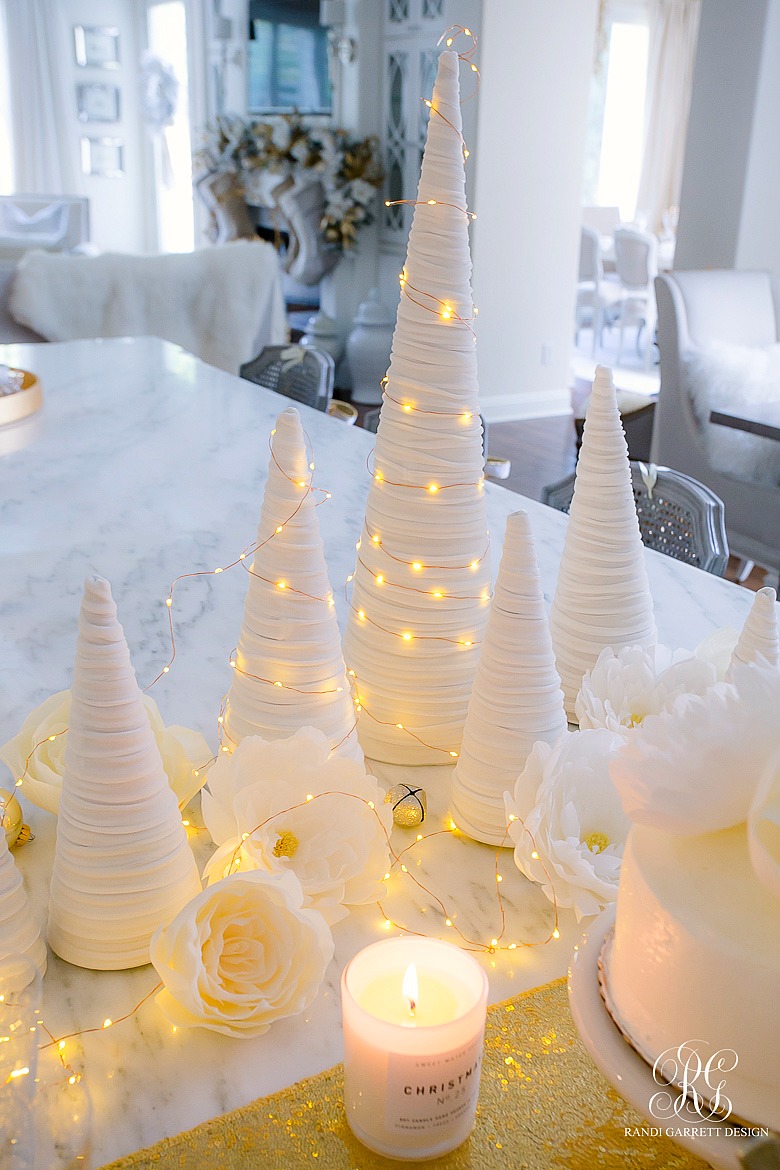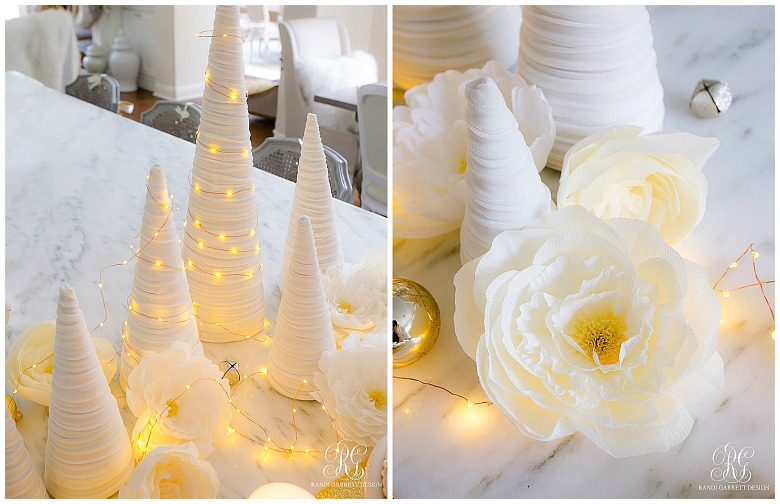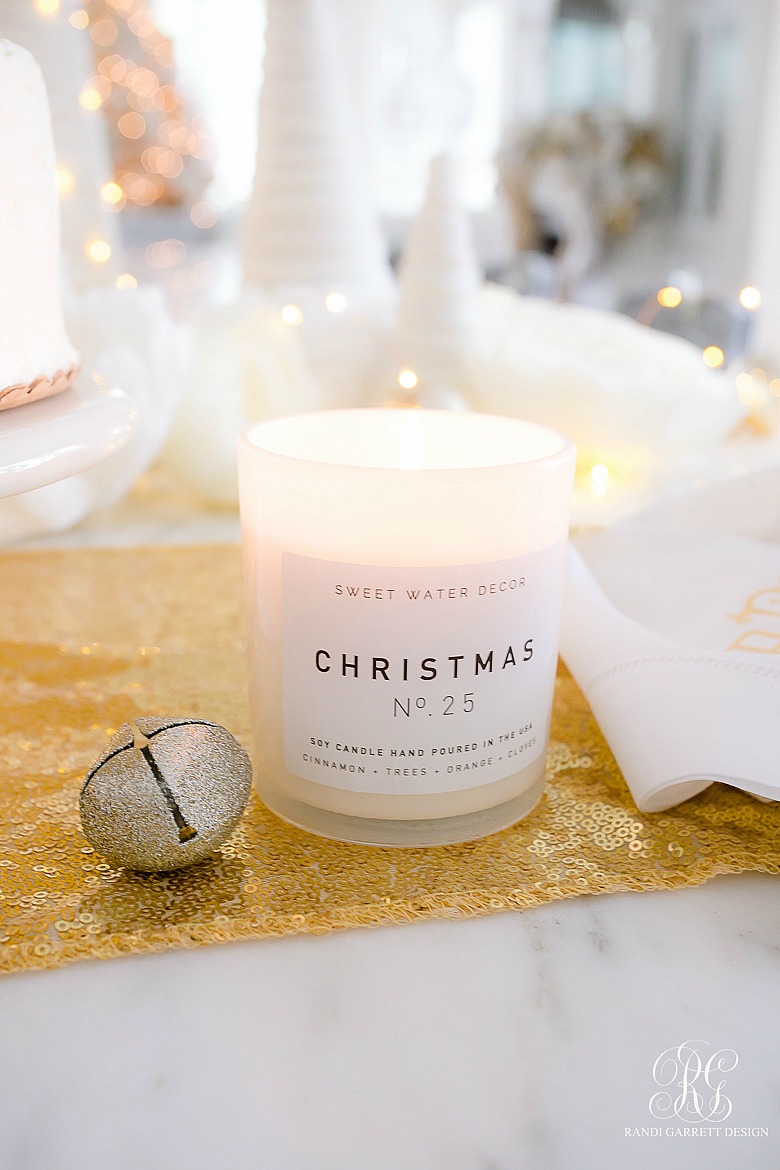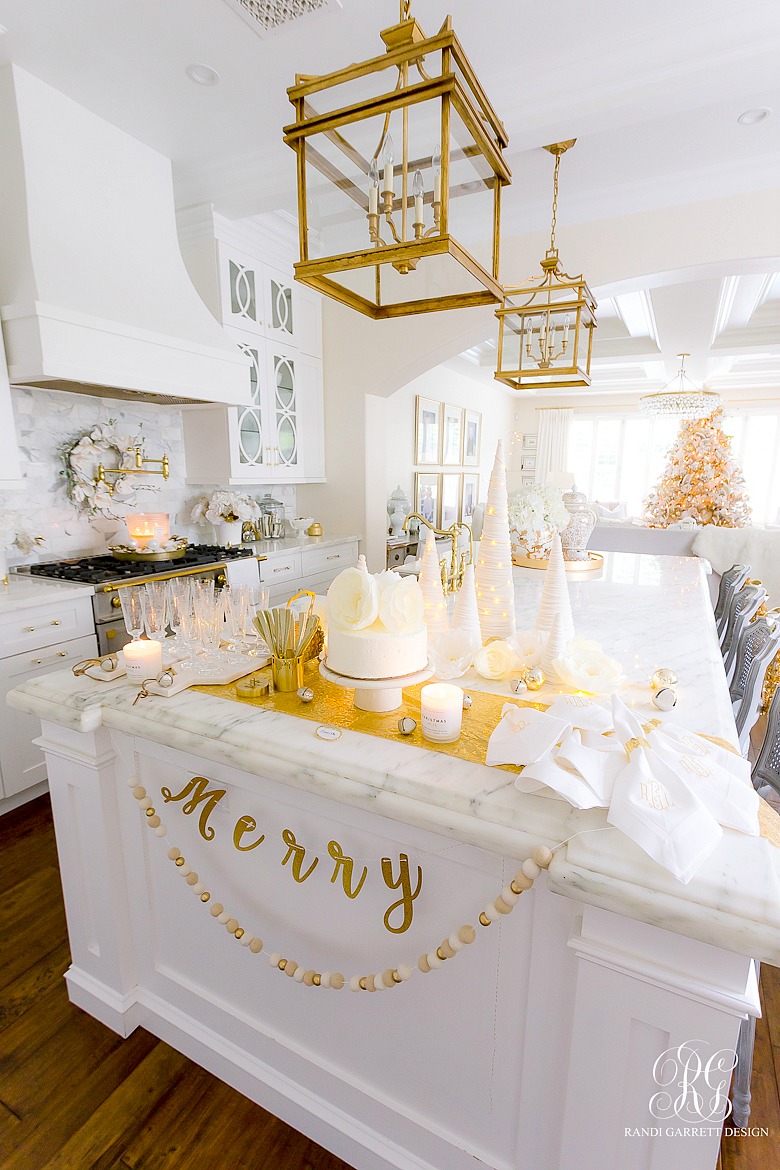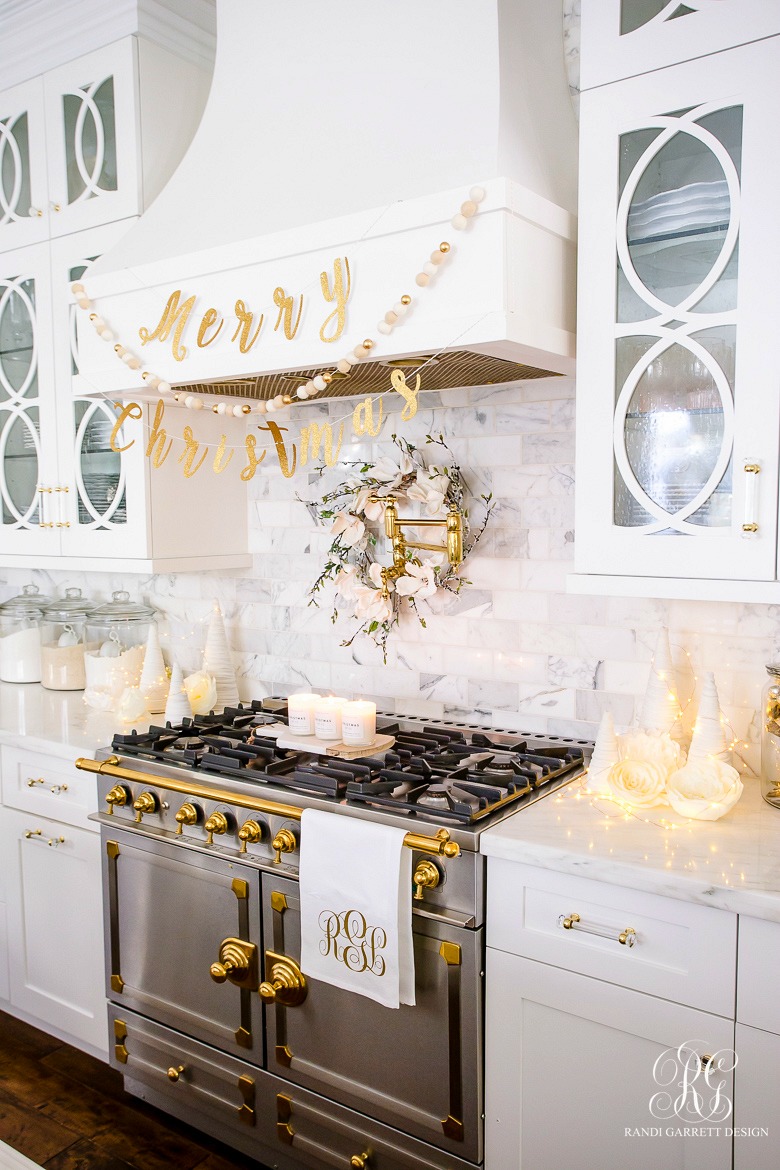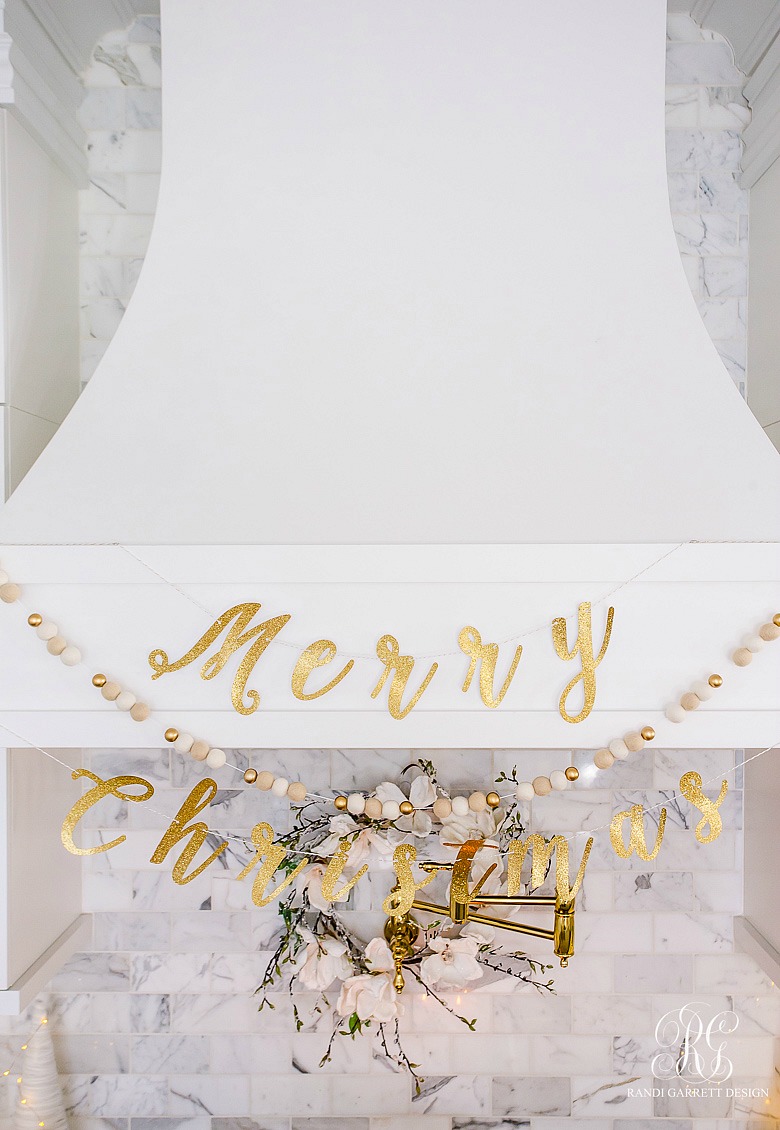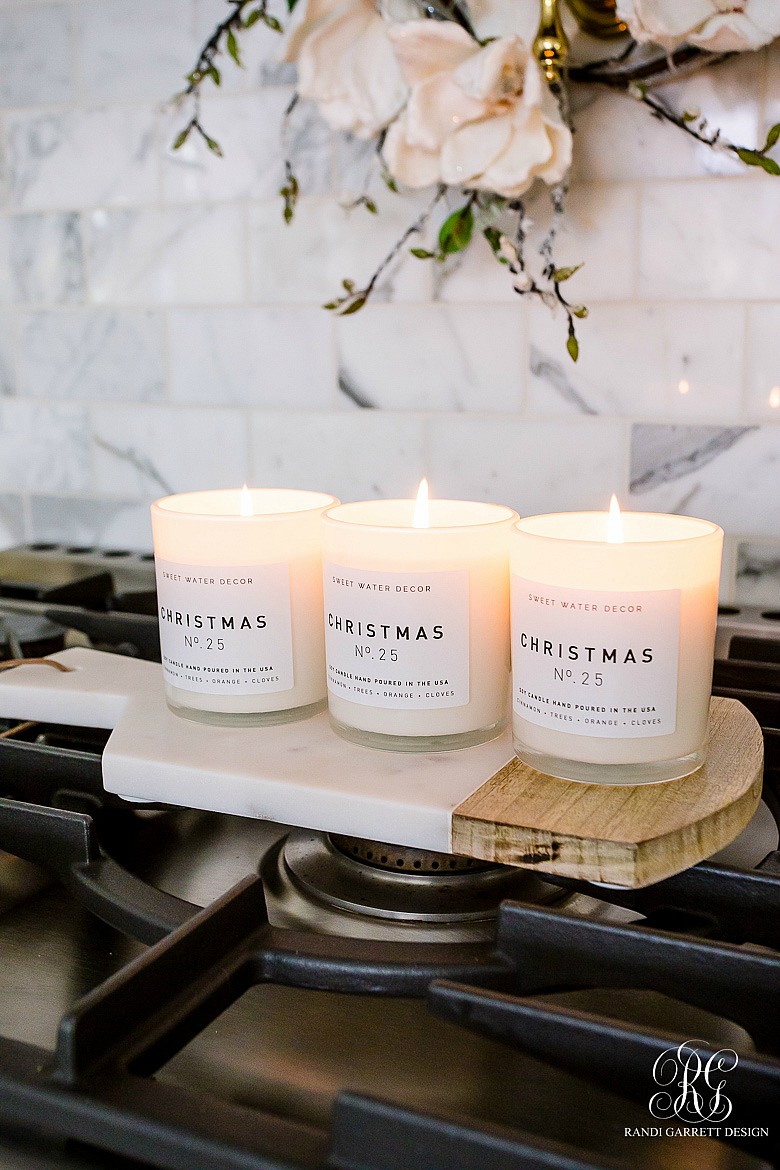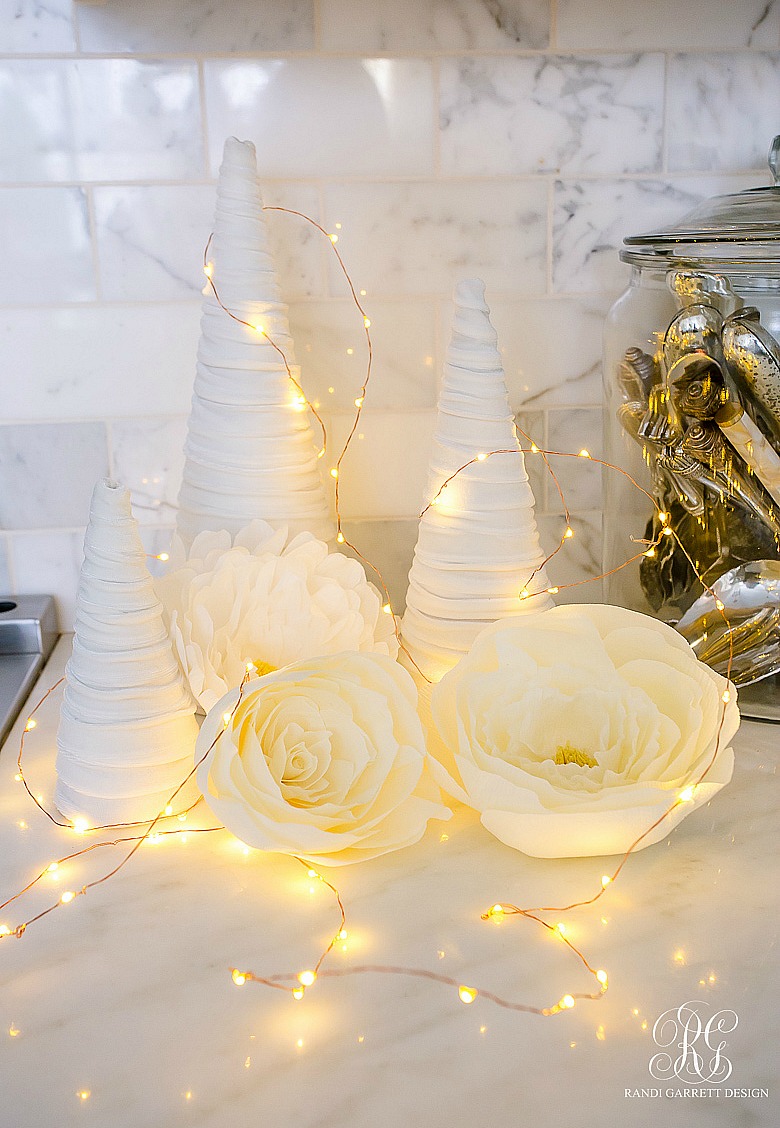 Garlands – Merry Christmas Glitter  Garland + Felt Ball Garland
Use these garlands to dress up any room of your house! You can customize your glitter garland to say whatever you would like! I love this felt ball garland. They come is different lengths so you can tailor your's for your needs.
Dress up any handmade goodies with this gorgeous white and gold cake stand! There are 2 gold stripes across the top! It is so fabulous!
These beautiful name holders can be used as name place markers for your tablescapes or to let your guests know what you are serving. I used mine to let my guests know we are having a delicious lemon cake. They come with the oval papers to slide in to the frame too.
Gold Monogrammed Napkins
Monogrammed anything has my heart! I love these gold monogrammed napkins for any party! You can choose your thread color too!
Fancy up your napkins with these stunning gold napkins rings.
Cutting boards don't have to just be used for cutting! Use them to serve food or drinks! I used mine to hold my stemware. You can also get your's personalized. They would be an amazing gift!
Coasters save countertops and furniture! Use these beautiful gold coasters (that match the napkin rings and place holders) to give your guests a pretty place to set their drink. This coaster caddy is off the chart charming – also the perfect gift idea for the girl who has everything!
Glitter Utensils + Gold Lidded Jar holding Utensils
Glitter utensils, yes please! I usually always use metal flatware for parties, but these fancy girls make any party extraordinary! Get them in gold or silver. Place them inside this pretty gold canister. The lidded jar can also be used as a cute bathroom countertop accessory.
You've seen velvet pumpkins, but have you ever seen velvet Christmas trees?! I chose white since they go with anything, but you can choose from a ton of others colors and sizes! Wrap them with some battery operated string lights to add some magic to your set up.
I am in love with these gorgeous handmade crepe paper flowers! They are so versatile too! Place them on cakes to fancy them up or sprinkle them around to soften your decor. Get them with or without stems in almost any color imaginable.
Who doesn't love a good candle? These handmade Christmas candles not only make your home smell amazing, they add warmth to any gathering. I chose the Christmas scent, but there are many, many other scents to choose from. Place 3 in a row on the marble cutting board, nestle them into your party buffet, or use them as a decorative accent to any room!
A monogrammed hand towel! Another beautiful gift for someone or accent for your kitchen. Select any color you would like!
While this item is not handmade, I love the idea of draping this glam sequin runner on your counter or table for any gathering! They come in tons of sizes and colors to fit your decor.
I hope you add some of these special handmade pieces to your home this Christmas!