This year I'm sharing gift guides filled with suggestions my reader's on Instagram shared. They make up the Ultimate Reader's Choice Gift Guides 2019. There were hundreds of fabulous gift ideas. I wish I could have included them all! This gift guides includes the gift ideas most suggested and some of my favorite suggestions.
Thank you so much for all of the wonderful suggestions! I hope you have fun shopping for your loved ones this year! You will find gift guides for everyone on your list. I will also be sharing what is on my wish list as soon as I finish it! Next week I'll be sharing my favorite things gift guide. I am SO excited about these ones!!!
The Ultimate Reader's Choice Gift Guides 2019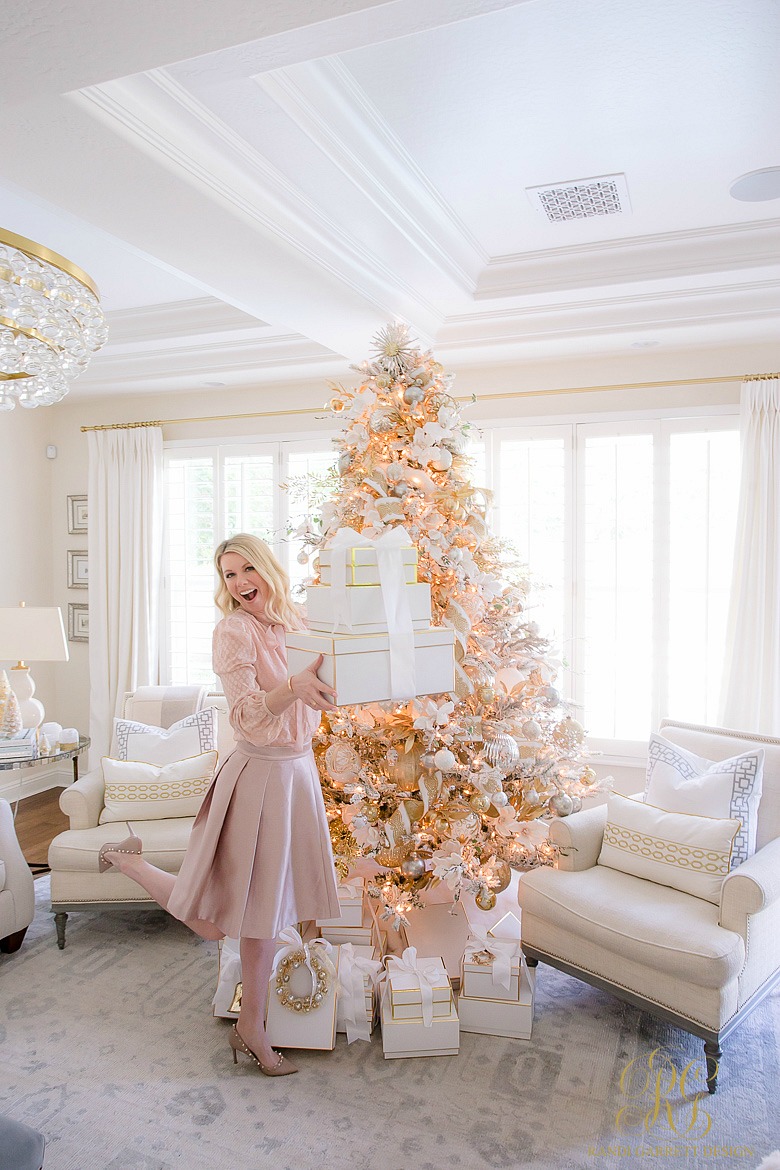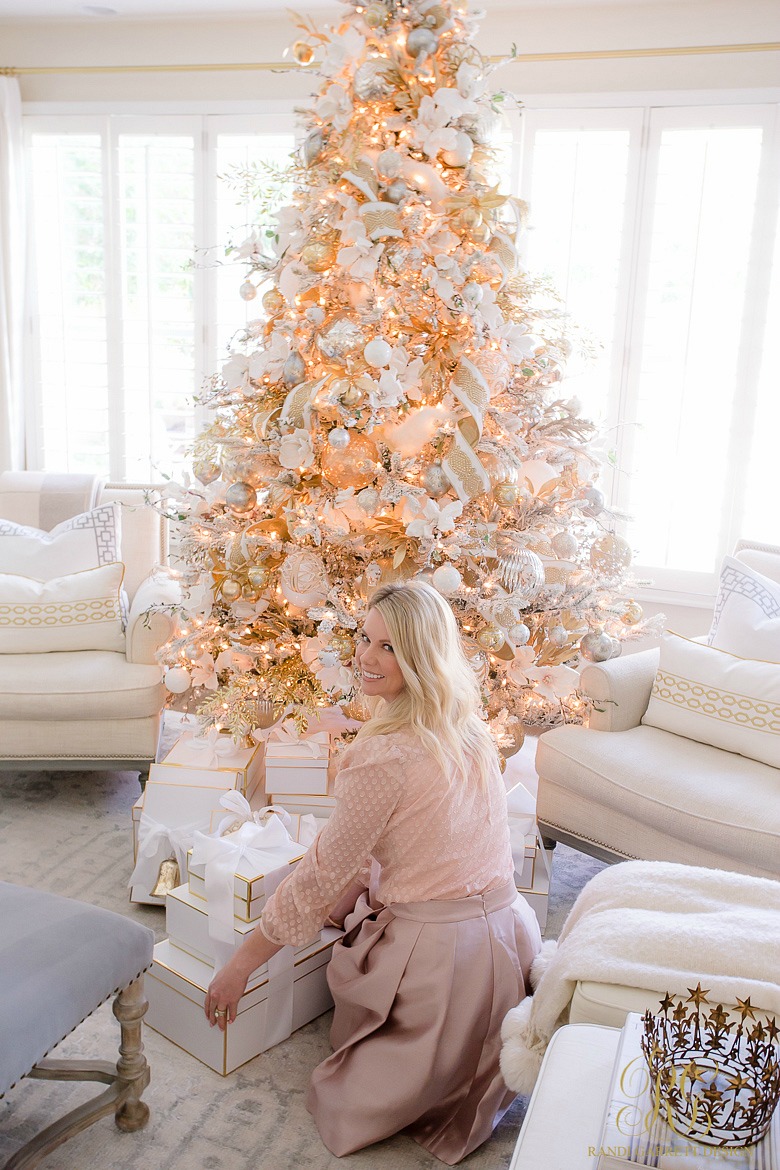 Shop my Christmas Tree and Trimmings here (plus a full tutorial on how I decorate it) | Gift Boxes (White, Gold and White, Gold and White Stacking) | My Shirt | My Skirt | My Shoes  (similar)
These gifts for the home are all pieces my readers suggested. If a specific piece wasn't mention (for example – pretty serving tray, I featured one that I have and love)! Giving a gift to beautify someone's home is a wonderful way to show someone you love them! You will find beautiful gifts for the home at every price point.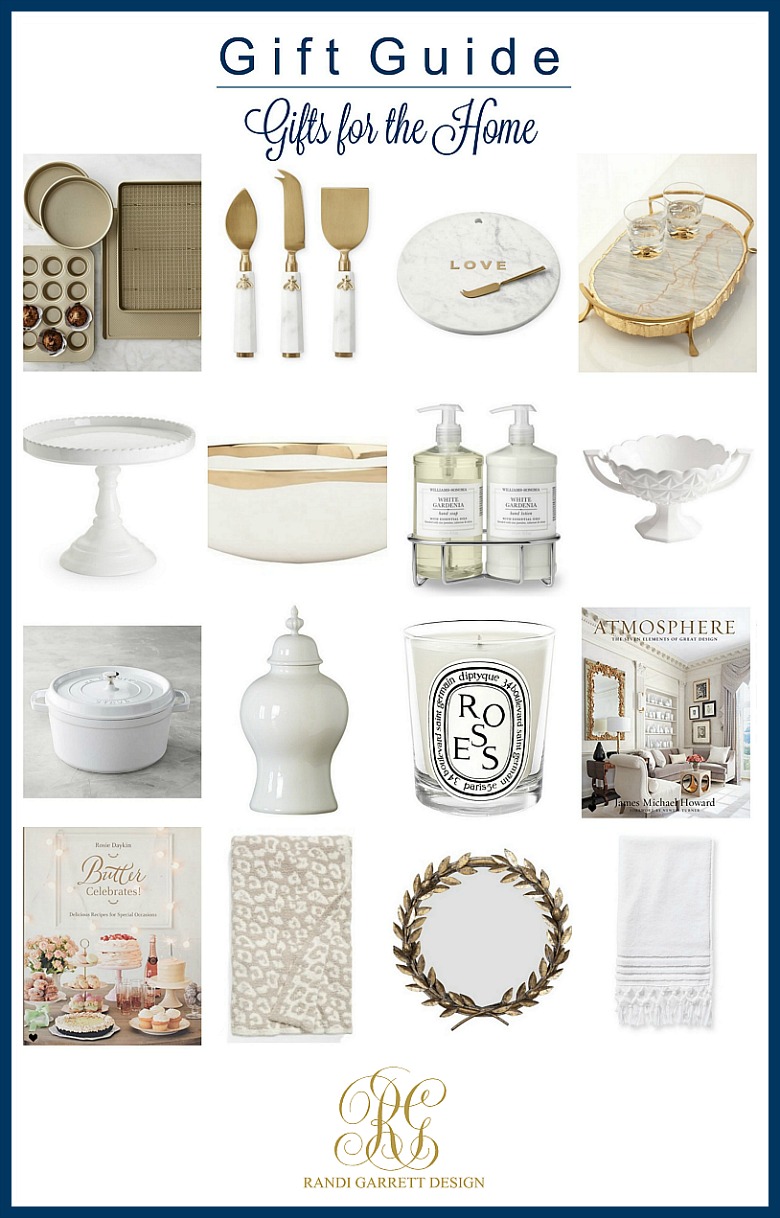 Gold Bakeware | Bee Cheese Knives | Love Marble Cheese Tray | Gold Marble Tray | White Cake Stand | Gold Rimmed Serving Bowl | Soap and Lotion Caddy | White Serving Compote | Staubb Dutch Oven | White Ginger Jar (more here) | Rose Candle | Atmosphere Coffee Table Book | Butter Celebrates Cookbook | Leopard Throw | Laurel Wreath Mirror | White Hand Towel
This gift guide has so many fun ideas all curtsey of my Instagram readers! I have many of these items already and can attest that they would make wonderful gifts for any girl in your life. There are a few things that I am adding to my own wish list, like the Glamorous laundry detergent that smells like a Volcano candle, the Chanel makeup brushes and crown monogrammed towels!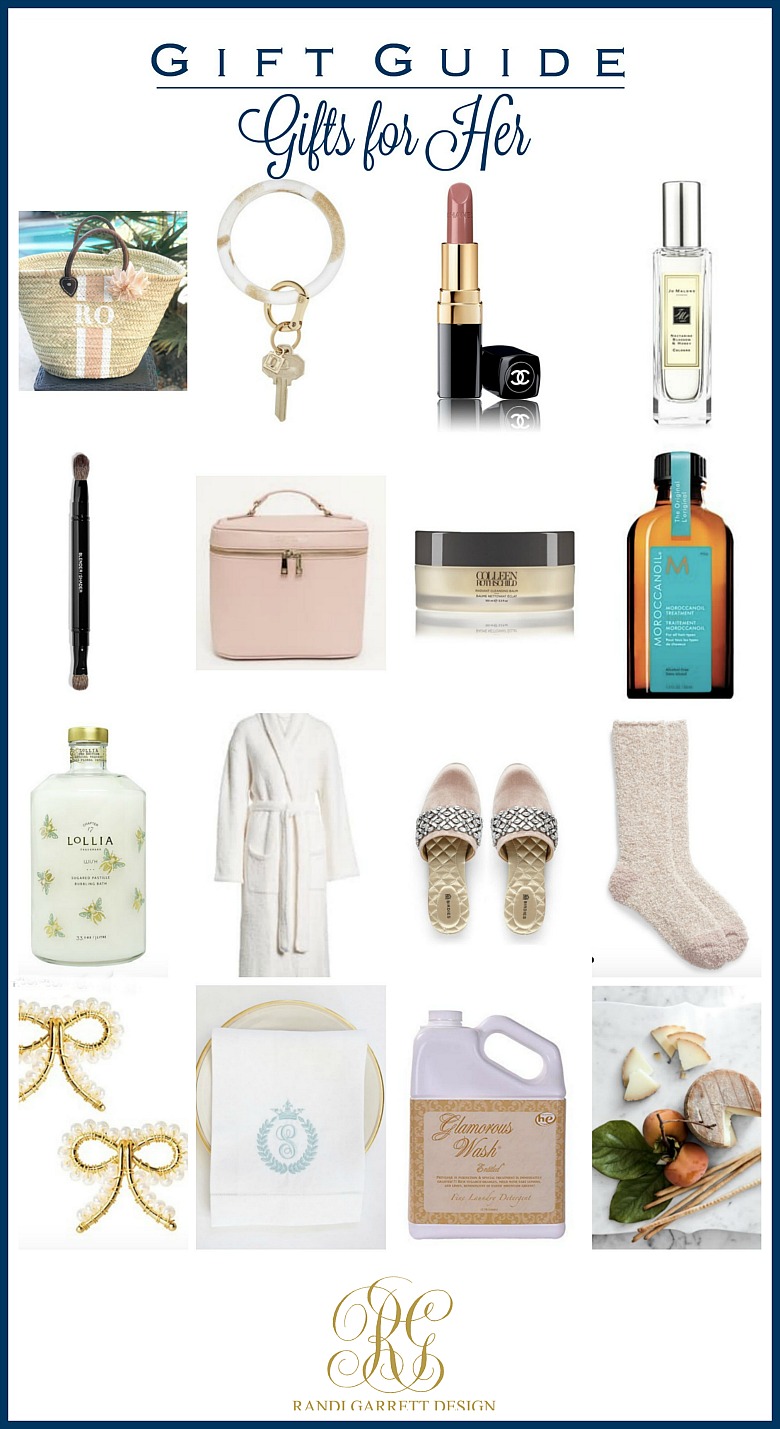 French Market Bag | Key Ring | Chanel Lipstick | Jo Malone Perfume | Chanel Makeup Brush | Sly Beauty Makeup Bag | Makeup Remover Balm | Moroccan Oil | Bubble Bath | Bathrobe | Jewel Slippers | Fuzzy Socks | Lisi Lerch Bow Earrings | Monogrammed Hand Towels | Glamorous Laundry Soap (smells like Volcano Candles)| Scalloped Marble Cheese Board
Buying for little girls is so much fun!!! Putting this guide together made me wish my Ellie was little again! Check out this play tea cart, unicorn horse and wicker baby buggy! Ok, I wish I was little again!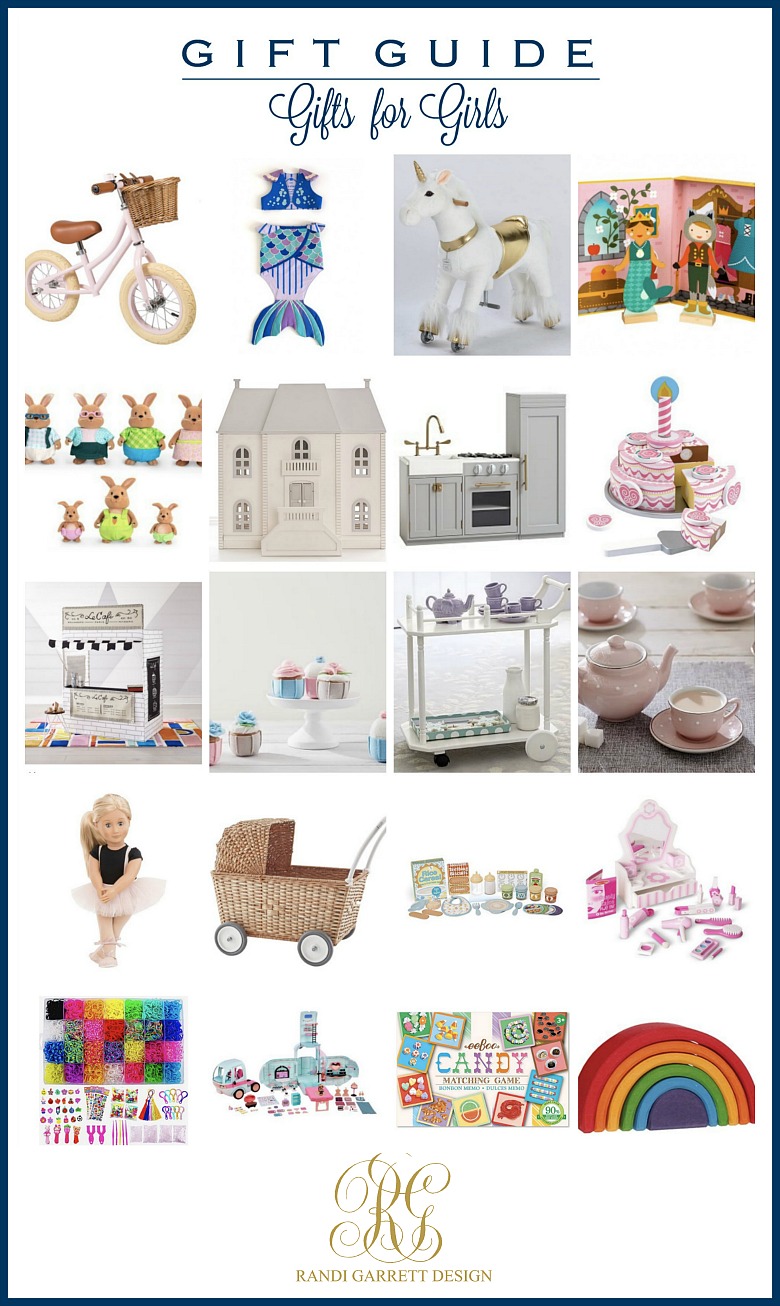 Balance Bike with Basket | Mermaid Dress Up Outfit | Unicorn Horse | Fairytale Magnetic Dress Up | Lil'l Woodzeez Family | Doll House | Gray Gold Play Kitchen | Wooden Play Cake | Snack Shack Playhouse | Play Cupcake Set | Play Tea Cart | Tea Set | 24″ Doll | Wicker Baby Buggy | Mealtime Play Set | Beauty Salon Play Set | Rainbow Loom | L.O.L Glamper | Candy Memory Game | Rainbow Nesting Block Stacker
I love giving my boy's gifts that get them using their imagination and moving! This gift guide for boys is chalk full of fun gifts to help little boys use their imagination and wiggle, wiggle, wiggle! The Fishing Game is a huge hit at our house. My boys all had a Rody bounce horse. They would bounce those things all around the house chasing balls and squeezing with laughter! The fort kit is also a huge favorite at our home and the glow in the dark race track! Boys are so fun!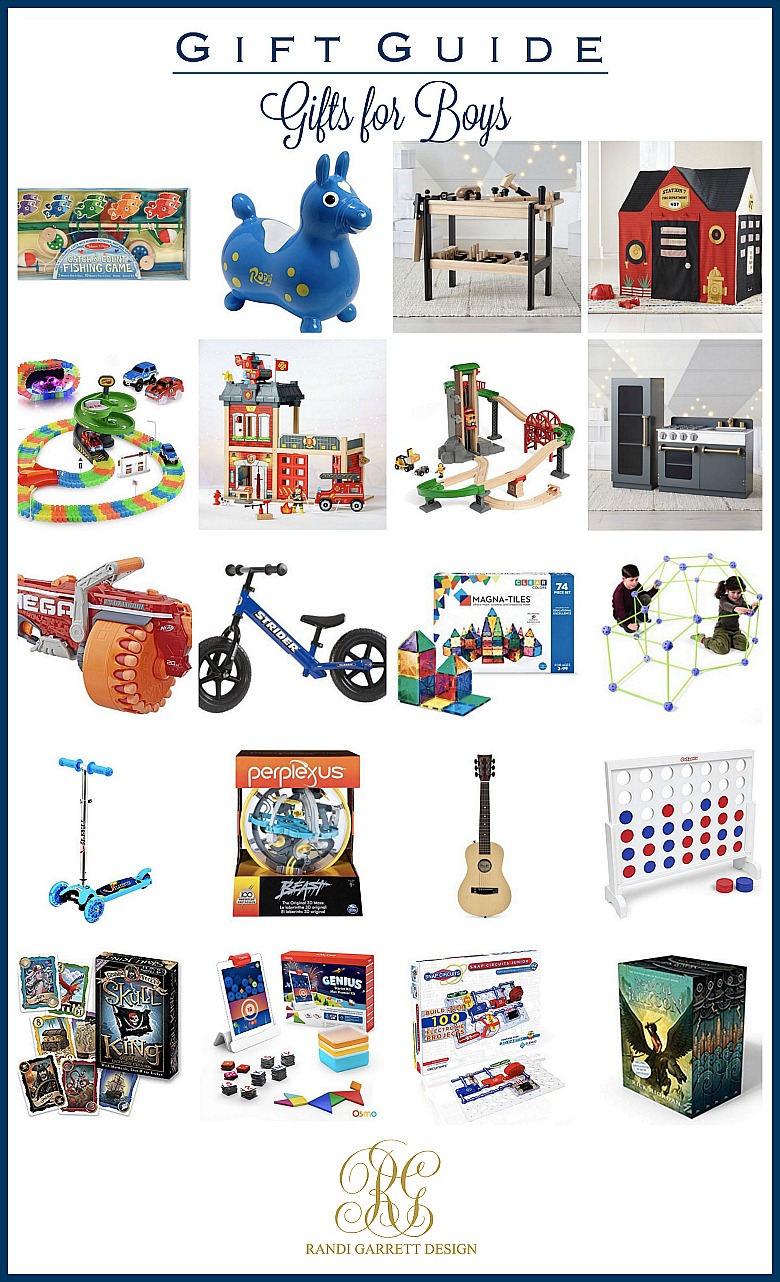 Wooden Fish Set | Rody Horse | Wooden Workbench | Fire Station Play House | Glow Racetrack Set | Wooden Fire Station | Brio Train Set | Gray Play Kitchen | Mega Nerf Gun | Balance Bike | Magna Tile Set | Buildable Fort Set | Micro Kick 3 Wheeled Scooter | Perplexus Maze Game | Guitar | Giant Connect Four | Skull King Card Game | Osmo Genius Starter Kit | Snap Circuits | Percy Jackson Book Set
Teens can be tricky to shop for! You will love these ideas my reader's came up with! Check out the lip gift set that has everything from lip masks, lip gloss and lip stick! This perfume sampler is a fun gift to give! The set comes with samples of tons of different perfume. You can try them all out and then select a full sized bottle of your favorite scent!
For the boy teenagers, check 0ut this shock game! It's a race to see who can hit the button fastest. The loser gets shocked! I can just see the hours of fun my teenagers will have with this gift! Also, this sunrise alarm clock wakes you up with a light that simulates the rising sun. How cool is that? My teenagers love this wireless speaker and their Apple watches.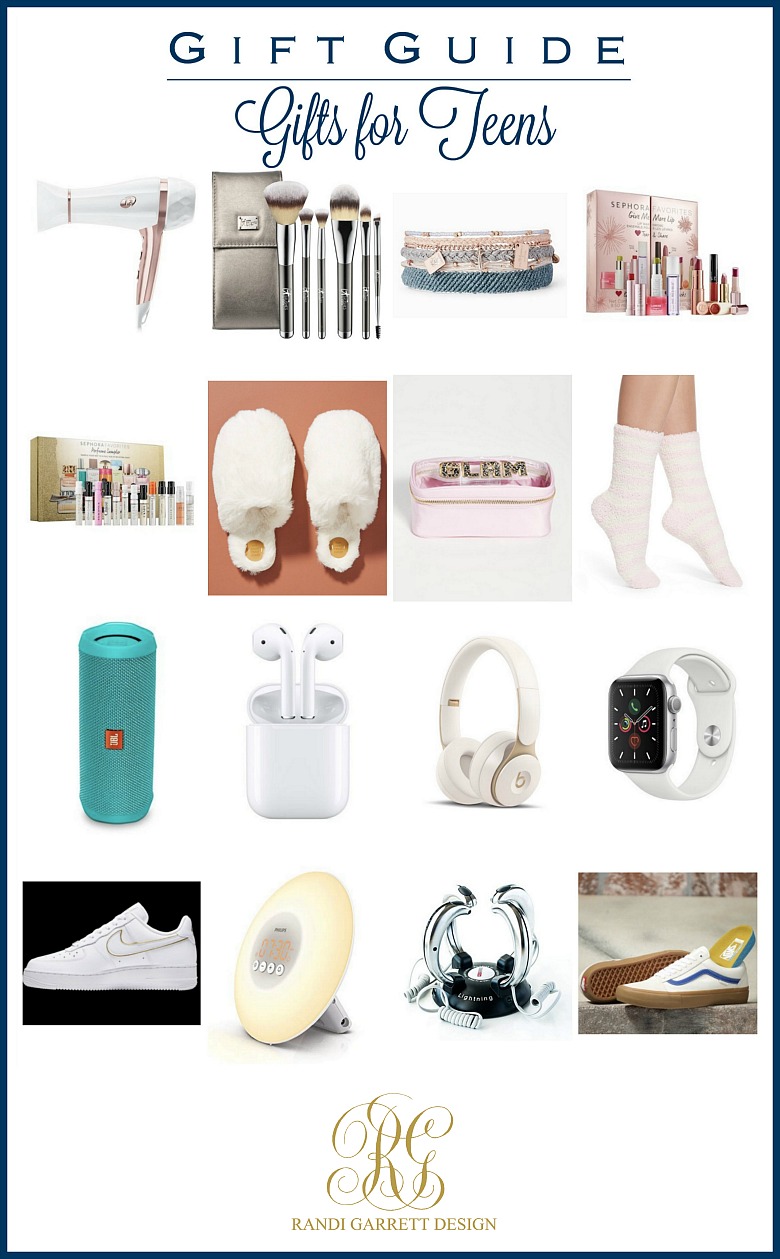 T3 Blow Dryer | Makeup Brush Set | Pura Veda Bracelets | Lip Set | Holiday Perfume Sampler | Fur Slippers | Stoney Clover Lane Makeup Pouch | Fuzzy Socks | JBL Flip Speaker | AirPods | Wireless Beats | Apple Watch Series 5 | Nike Air Force 1 Sneakers | Philips Wake-Up Light Alarm Clock | Shocking Game | Old Skool Pro Vans
I forgot to ask my readers about their favorite gifts for him, so these are all of Matt's favorite things! He loves this shaving kit and these On Cloud running shoes. He says they are the best shoes he's ever had! The YSL cologne is also the best!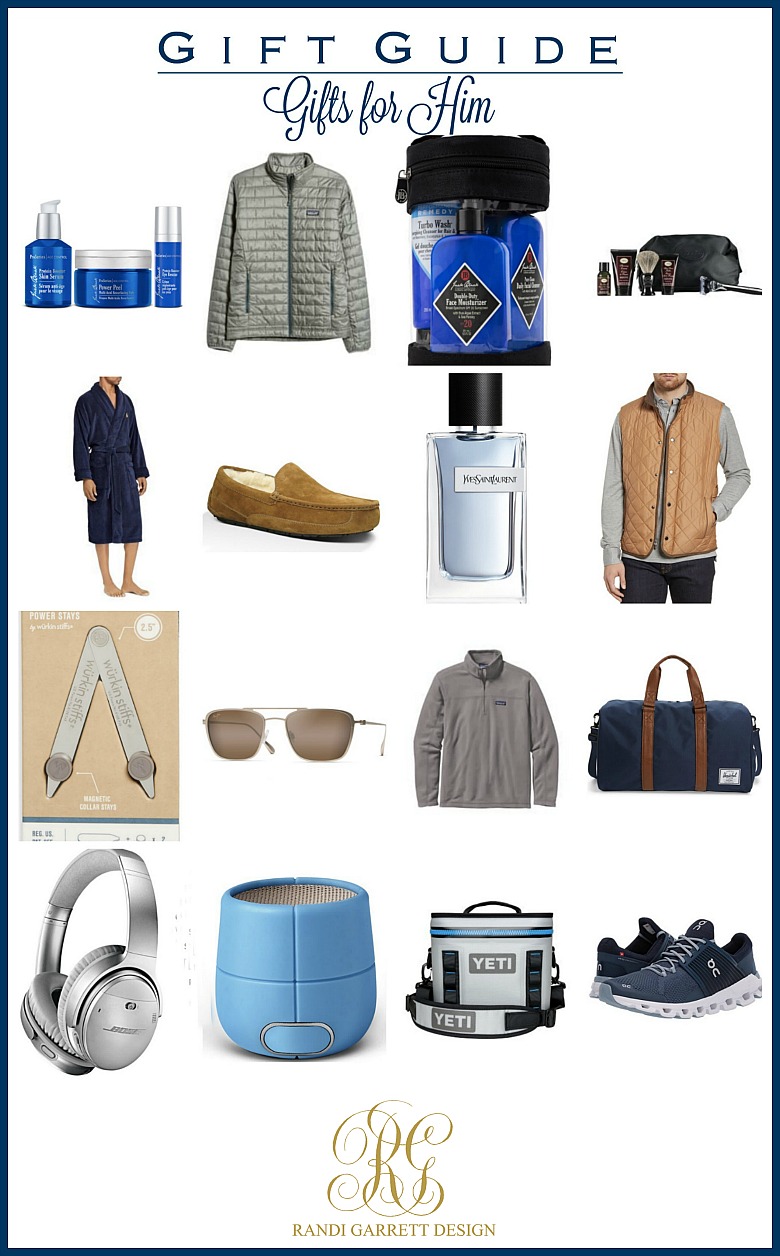 Defensive Line RxSeries Anti-Aging Set |Nano Puff Water Resistant Jacket | Jack Black Full Size Set | The Art of Shaving Travel Kit | Ralph Lauren Bathrobe | Ugg Slippers | YSL Cologne | Peter Millar Vest | Magnetic Collar Stays | Maui Jim Sunglasses | Patagonia Fleece Pullover | Duffle Bag | Noise Cancelling Headphones | Water Proof Speaker | Yeti Cooler | On Cloudswift Running Shoes
Below are a few gift guides for her, featuring luxurious gift ideas for every age and budget!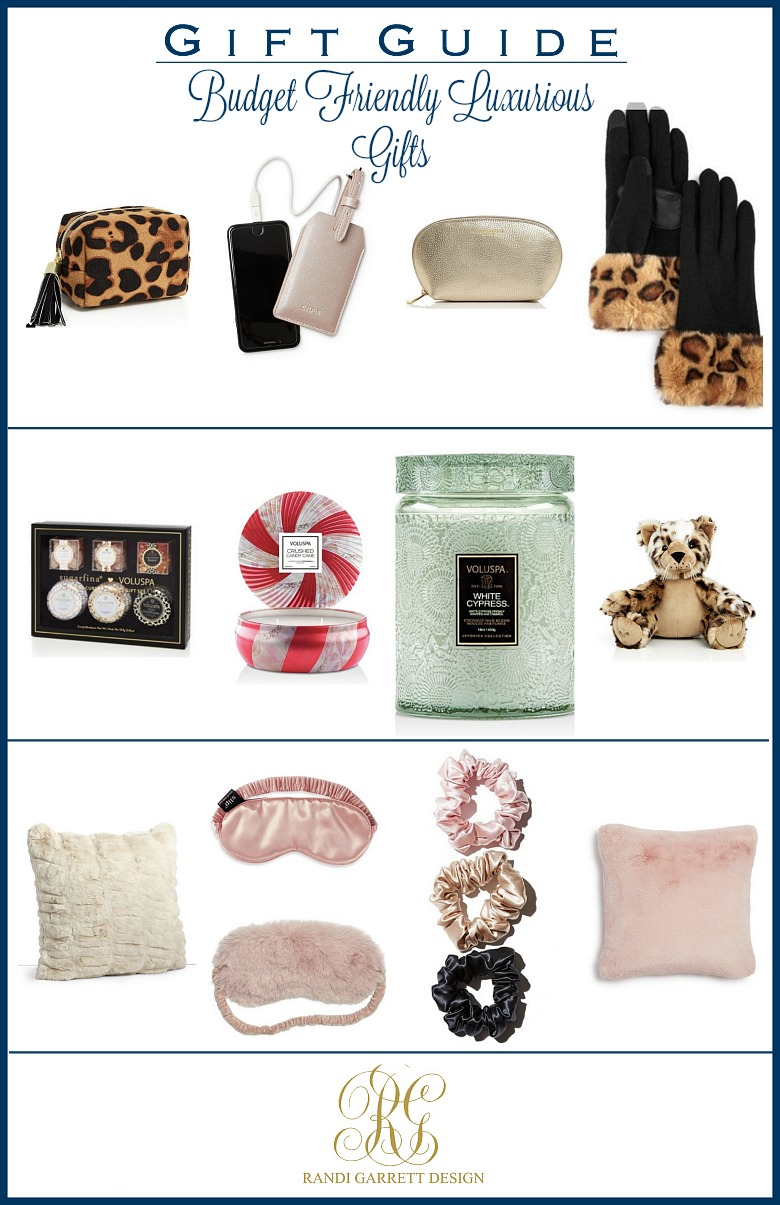 Pinch Leopard Kit | Battery Charging Luggage Tag | Gold Makeup Pouch | Leopard Tech Gloves | Candy + Candle Gift Set | Candy Cane Candle | White Cypress Candle | Leopard Fur Teddy Bear | Cream Fur Pillow | Silk Sleep Mask | Fur Sleep Mask | Silk Scrunchies | Blush Fur Pillow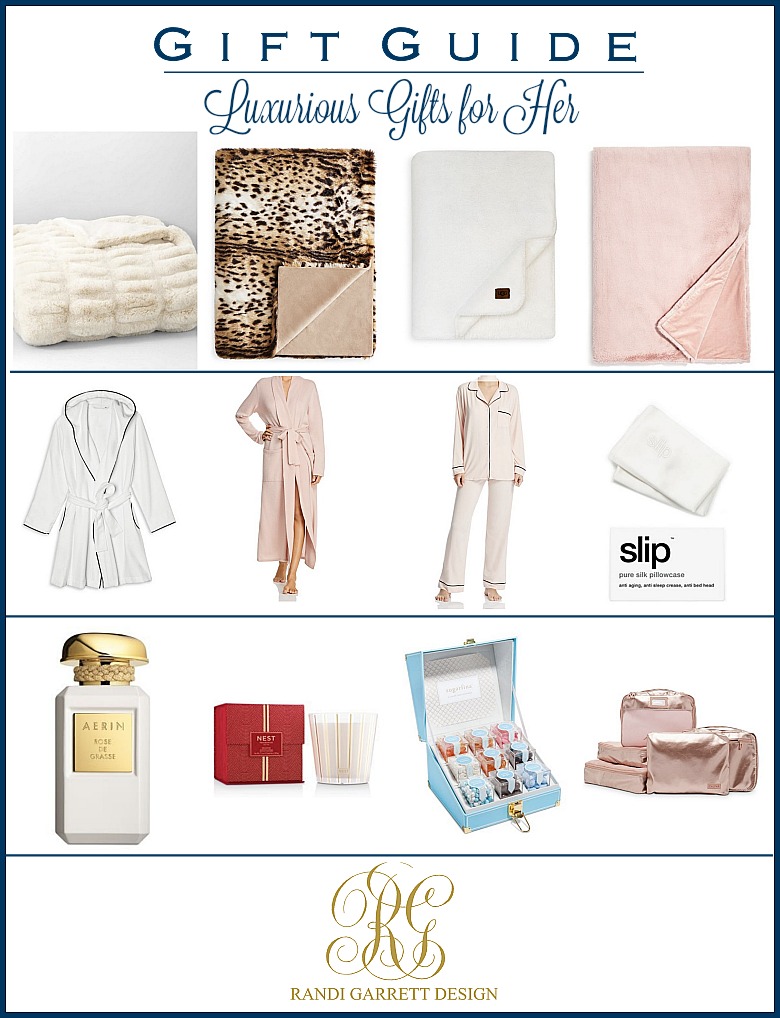 Cream Fur Throw | Leopard Fur Throw | White Ugg Throw | Blush Fur Throw | Hooded Bathrobe | Blush Cashmere Bathrobe | Blush Pajamas | Silk Pillowcase | Rose Perfume | Giant Nest Candle | Gourmet Candy Suitcase | Rose Gold Travel Cubes 
Shop my Christmas Tree and Trimmings | Gold and White Gift Box | Set of 3 Gold and White Gift Boxes | White Nesting Gift Boxes | White Ribbon
Happy shopping! I hope these gift guides help you find the perfect gifts for your loved ones!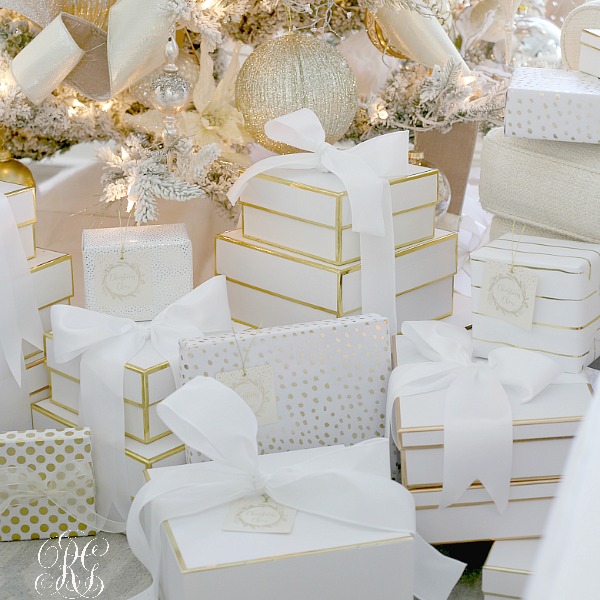 Get my Christmas wrapping tips here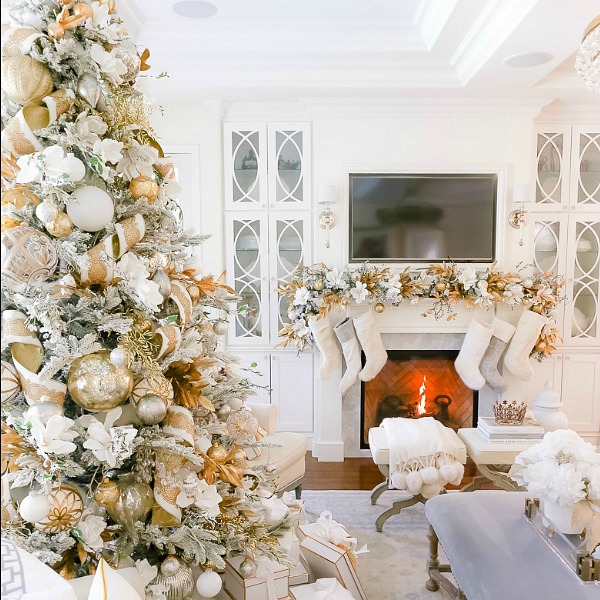 See my Christmas Home Tour here