*This post is done in partnership with Bloomingdale's and contains affiliate links. Read my disclosure policy here.
Over the past few months, we've been talking about how to build a bedding collection for your home. An essential collection of bedding pieces that help you create bedding ensembles for the whole year. These pieces are the building pieces you use to give your bedroom a fresh look for each season, or whenever you want a new look. Once you have your bedding essentials, you can start adding some specialty pieces into the mix. This will add luxury and personality to your bedroom. Today I'm sharing one of my favorite luxury bedding companies and how you can use their pieces to add luxury to you bedroom!
Our bedrooms should be a place where we feel refreshed and rejuvenated! We spend almost half of our lifetime in there! Make your bedroom a true retreat by adding some luxury to it! Here's how…
How to Add Luxury to your Bedroom
There are many ways to add luxury to your bedroom. Today I want to focus on the most important one, linens!
Linens
When you visit a 5 Star Resort, the thing that is most luxurious to the senses are the linens! Crisp, yet soft, luxurious linens. They make your stay truly memorable. Bring that same luxury to your bedroom by adding some pieces to your bedding collection that make you feel like you are in a resort!
One of my absolute favorite luxury bedding companies is a company who has been around for almost a hundred years –  Matouk. You can purchase their beautiful pieces at Bloomingdale's. They carry many luxury bedding lines, I talked about another one here. Matouk has the most gorgeous linens that I have loved for years! Their pieces are timeless, high quality and add the perfect amount of punch to your bedding collection. Not only are they stunning and luxurious, they are what I like to call -"heirloom pieces,"pieces you will have for years.
Two Luxurious Looks
Let me show you how I incorporated a few Matouk pieces into my bedding collection to add luxury to my bedroom. First, take a look back at my bedroom, dressed all in white with all of my bedding essentials. Then see how adding a few luxury pieces totally transformed the look and feel of the room.
My bedroom featuring my white bedding essentials…
Look No. 1 with Luxury Linens
This look features Matouk's signature azure blue Meridian duvet and king shams.  The cheerful blue trim is perfect to welcome Spring, but is beautiful on your bed for any season! Their linens feel like butter, they are so soft and luxurious.
Notice how I used the duvet as a bedspread without an insert. I love duvets, because they are so versatile! Use them as a bedspread like I did here or at the end of the bed with an insert inside to add volume and warmth.
The king shams against the crisp white diamond euros (one of my bedding essentials),  give the bed a pop of color. The white diamond shams are my favorite bedding essential! The fabric has weight to it, so the flange stands upright instead of flopping over.
Some other pieces I used from my bedding essentials are my hotel sheets, diamond quilt and fur pillows.  A fun blue checked throw on the bench ties in the blue from the bed.


Look No. 2 with Luxury Linens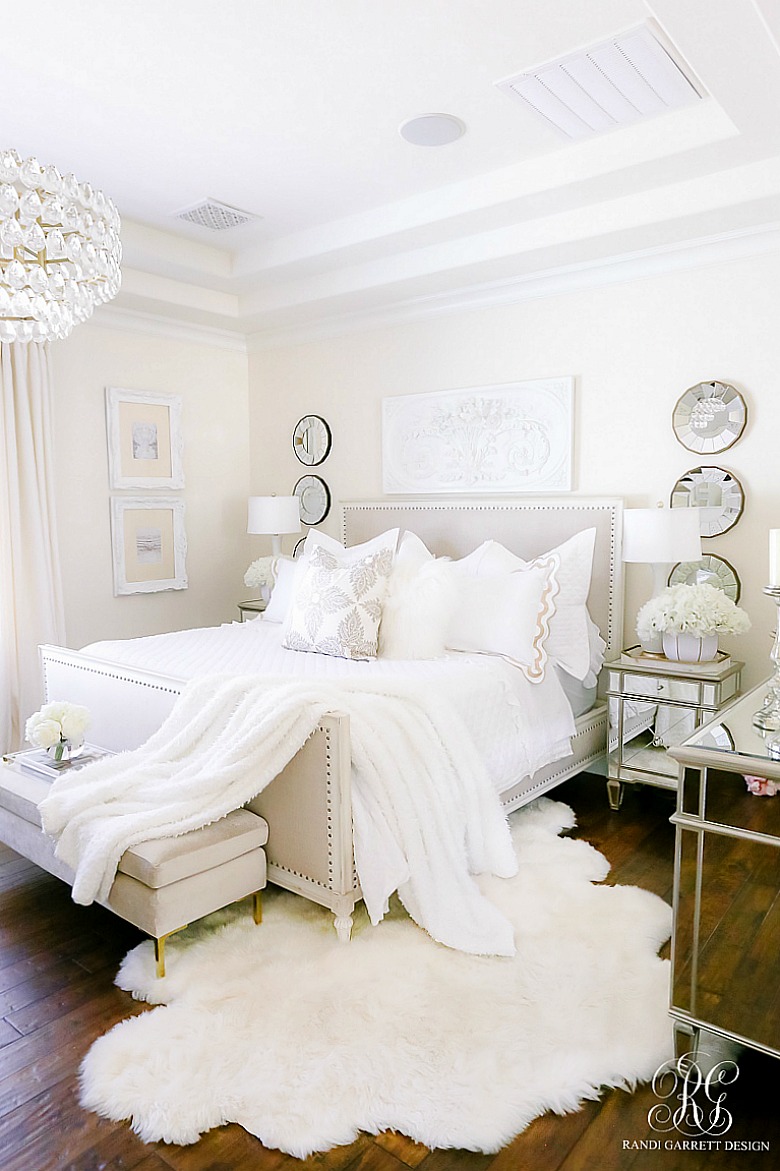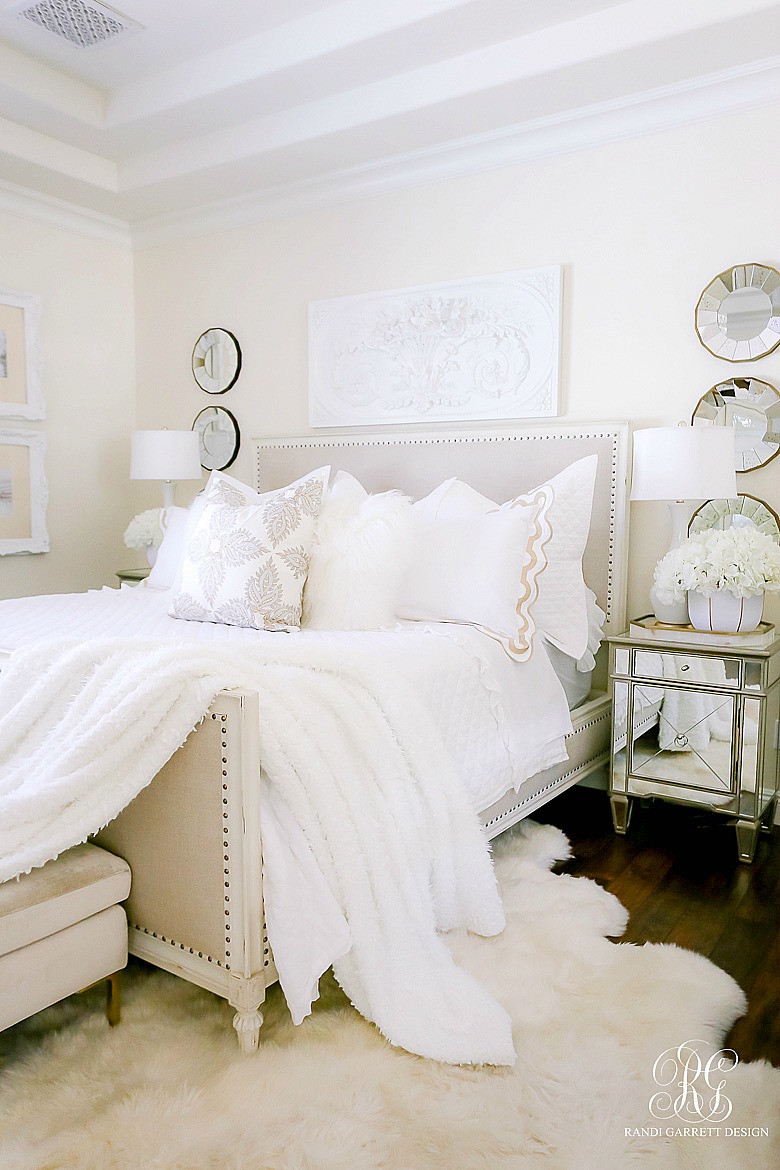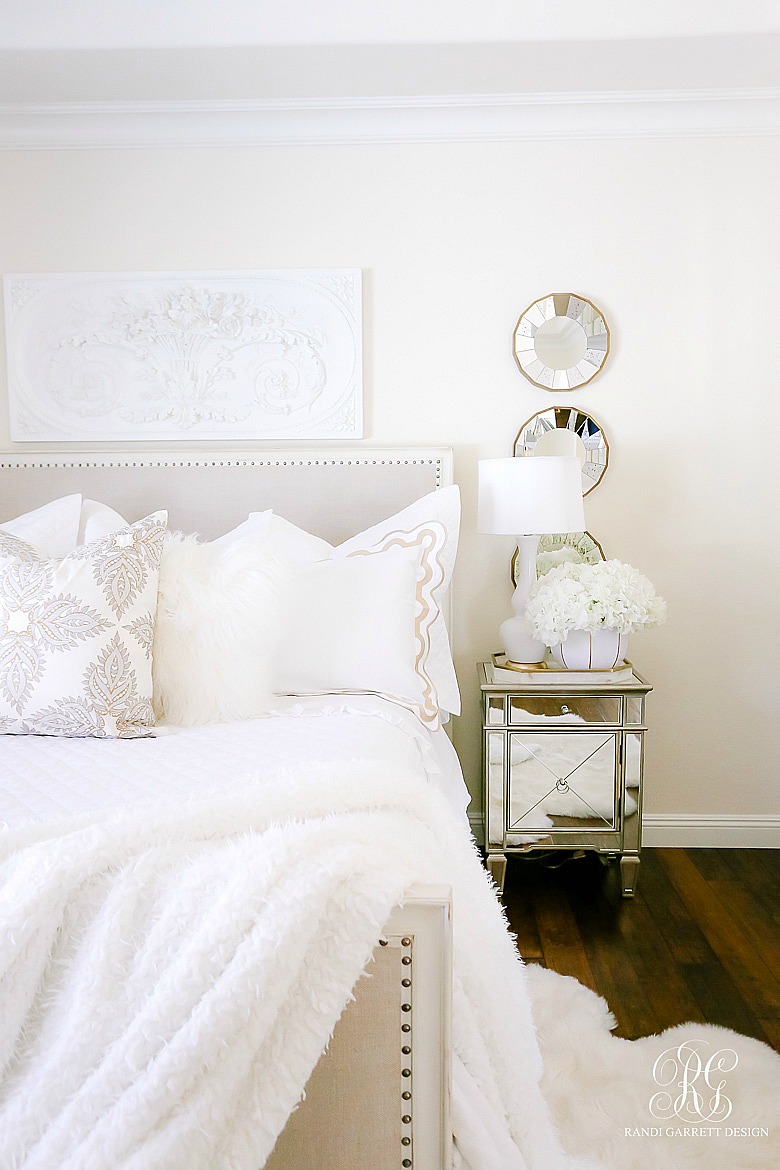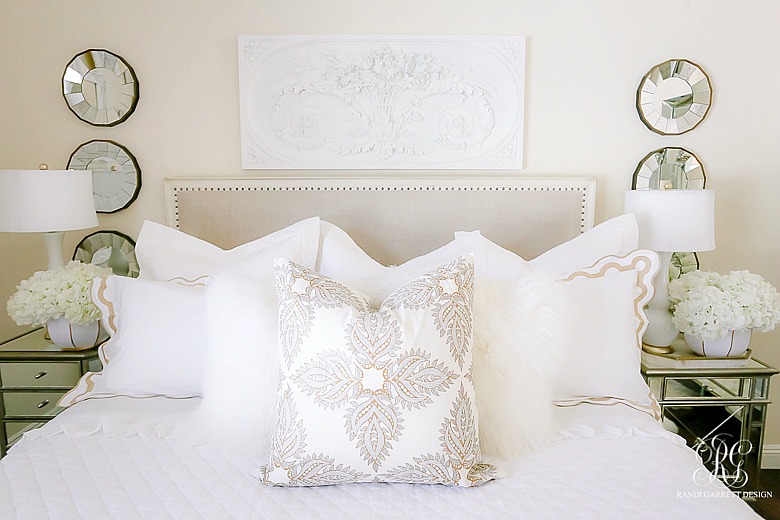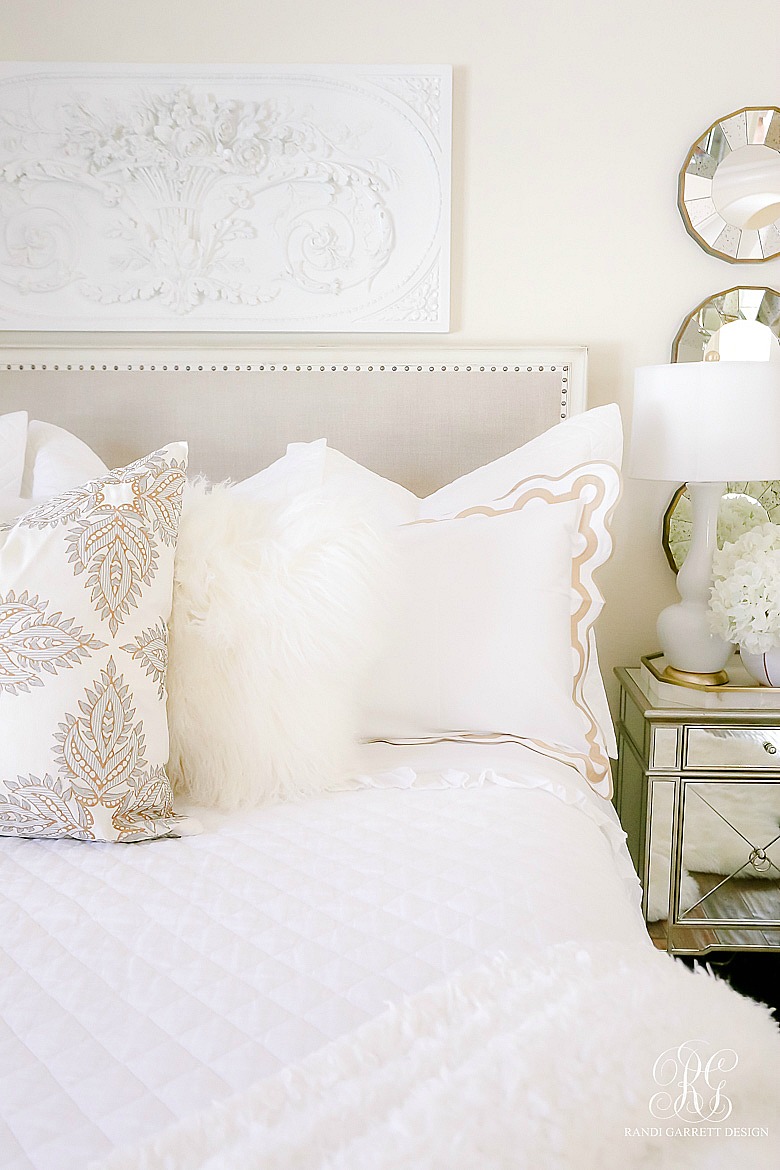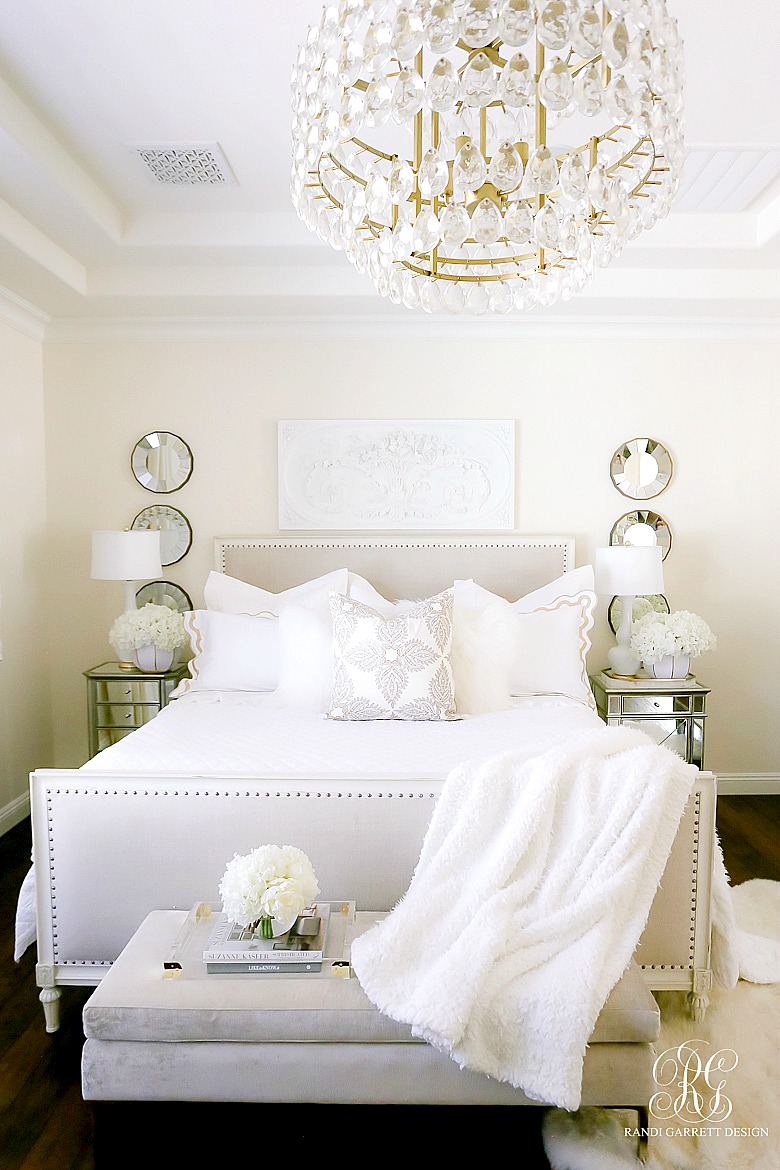 For this look, I wanted to keep the room neutral and serene. So I used Matouk's Marisol king shams and a fun euro sham woven into the pieces from my bedding essentials. Those king shams with their beautiful champagne colored trim also come in silver and opal. I have had my eyes on them for about 5 years. Once I finished gathering all of my essentials for my bed, I picked them up to add that layer of luxury to our bedroom.
For a fun statement, I added a silver and gold euro pillow front and center.
Also on the bed… white diamond quilt, white diamond euro shams, hotel sheets, fur throw pillows, and a fur throw. 


Keep working on gathering and curating your own bedding collection! Then weave in special, luxurious pieces that will really make your bedroom feel like a 5 star resort!