*This post contains affiliate links. Read my full disclosure here.
Decorating for the change of seasons is one of my favorite ways to refresh our home. Changing seasonal decor shouldn't be stressful or time consuming! With all you have going on in your life, your seasonal decor should be simple and bring a smile to your face. Today, I'm sharing simple Spring decor ideas for your family room that will help you decorate with ease!
Growing up my mom was so good at decorating our home for the new season. She would add a few simple touches here and there to help the inside of our home match what was going on in the world around it. My favorite memory of Spring decor were her vibrant faux yellow forsythias she would arrange in a blue and white ginger jar on our kitchen table. Such a simple, no fuss change, that made a huge impact.
Giving your home a new feel each season doesn't have to take up a lot of time, work, energy or money! You can refresh your home with ease when you follow a few tips. I've partnered with The Home Depot to share some beautiful pieces that will help you welcome Spring into your home. They have a huge selection of home decor pieces that are not only beautiful, they are affordable!!!
Simple Spring Decor Ideas for your Family Room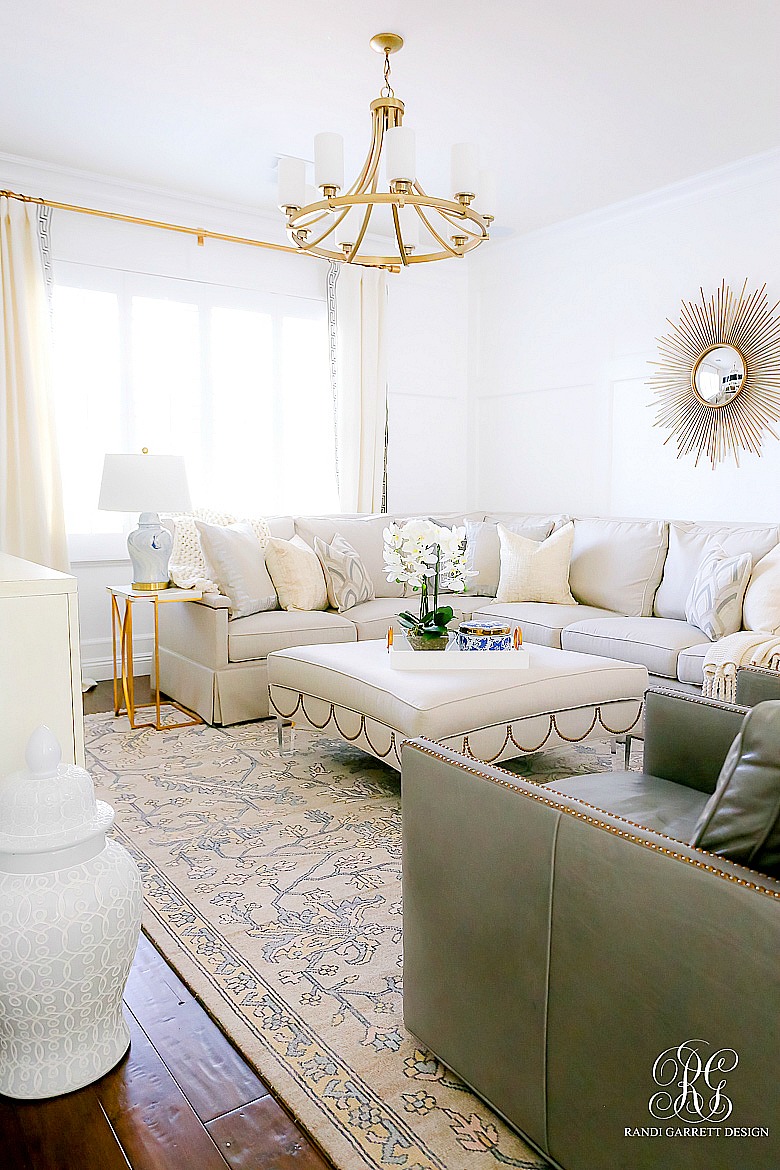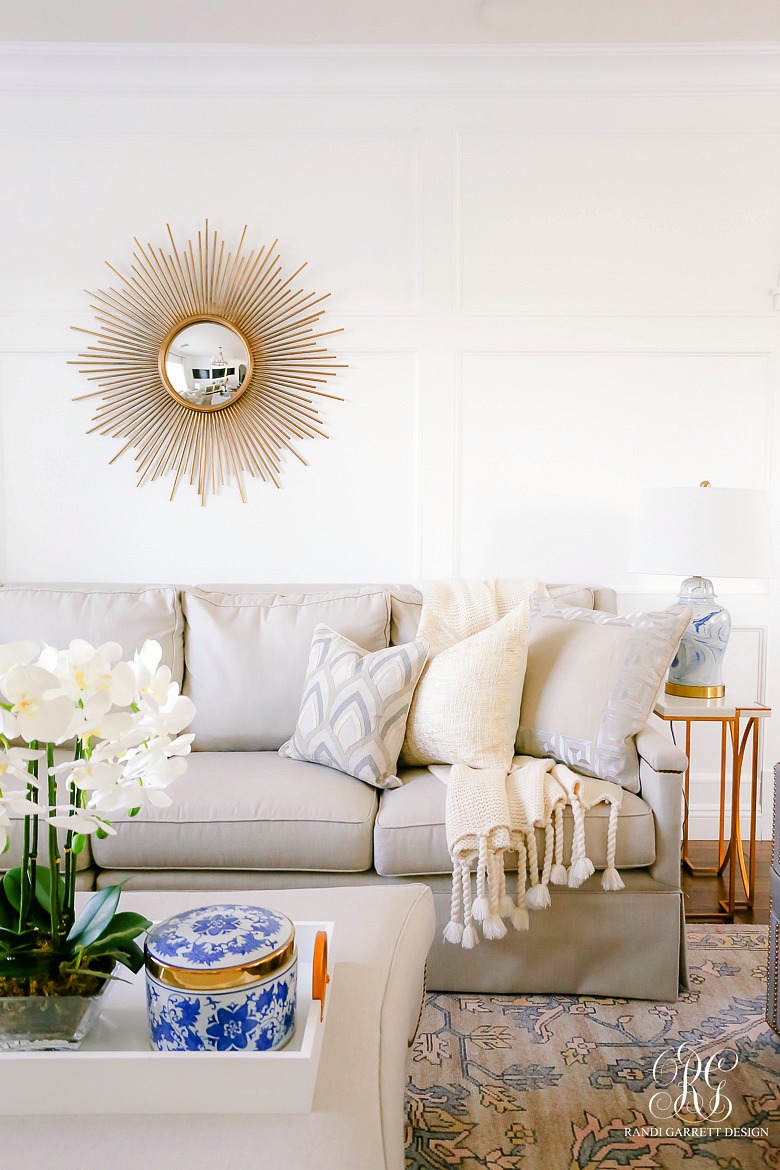 Keep it simple – Less is more!
Think about sprinkling decor around your home rather than drowning it! The old saying less is more is definitely true when it comes to seasonal decor. Like my mom taught me, the power one floral arrangement can make in a room is huge!
I love this simple orchid arrangement! Look how real the leaves and petals look – but it is faux! It's set on a gold and white tray with a bright and cheery blue and gold box. This happy little grouping only took a few seconds to style.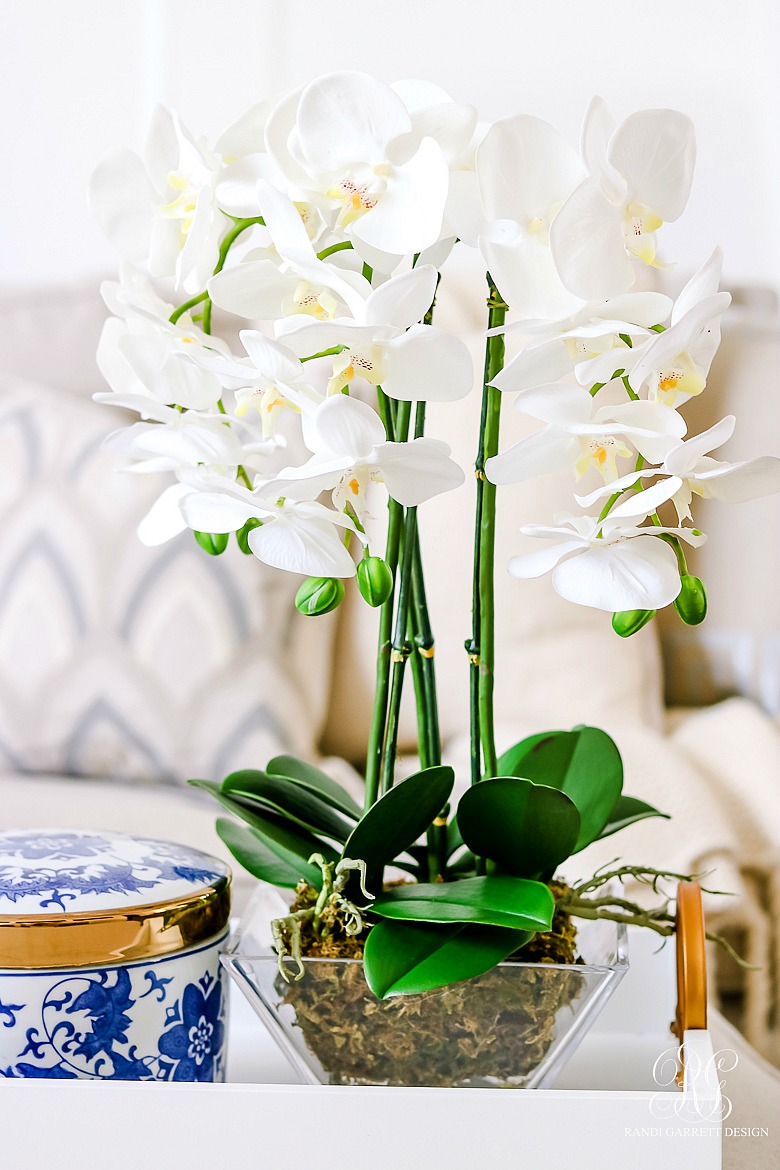 White and Gold Tray | Orchid | Blue and Gold Jar

Pillow Power
Never underestimate the power of a good pillow! Invest in some good inserts, then switch out the covers with each season for a fresh look!
For Spring I choose pillows with soft shades of blue, gold and gray with lots of texture!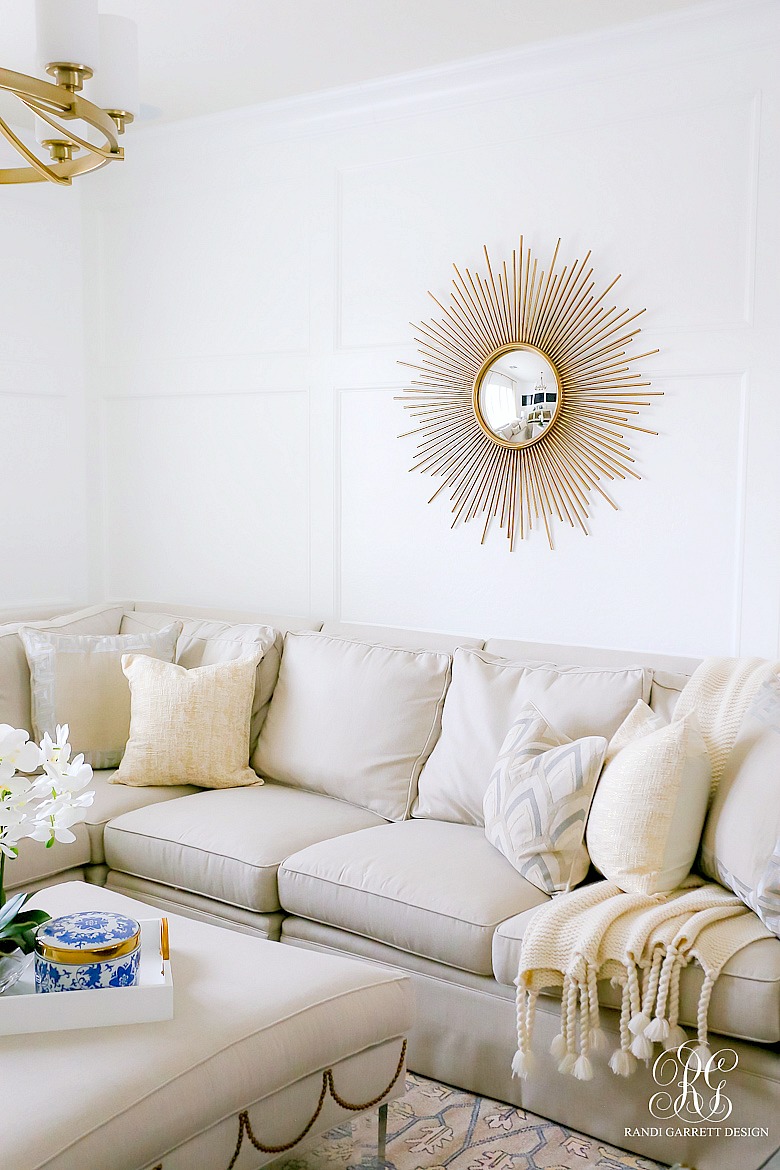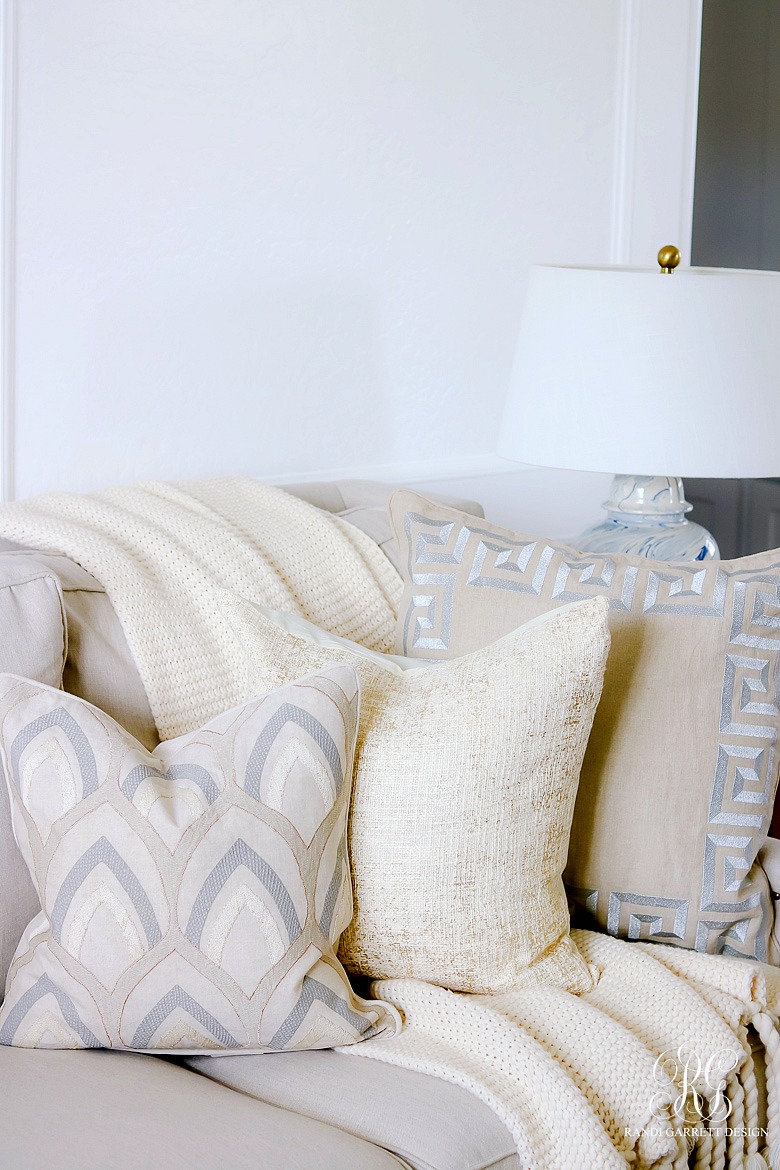 Greek Key Pillow | Gold Linen Pillow | Embroidery Pillow | Throw (Similar) | Sunburst Mirror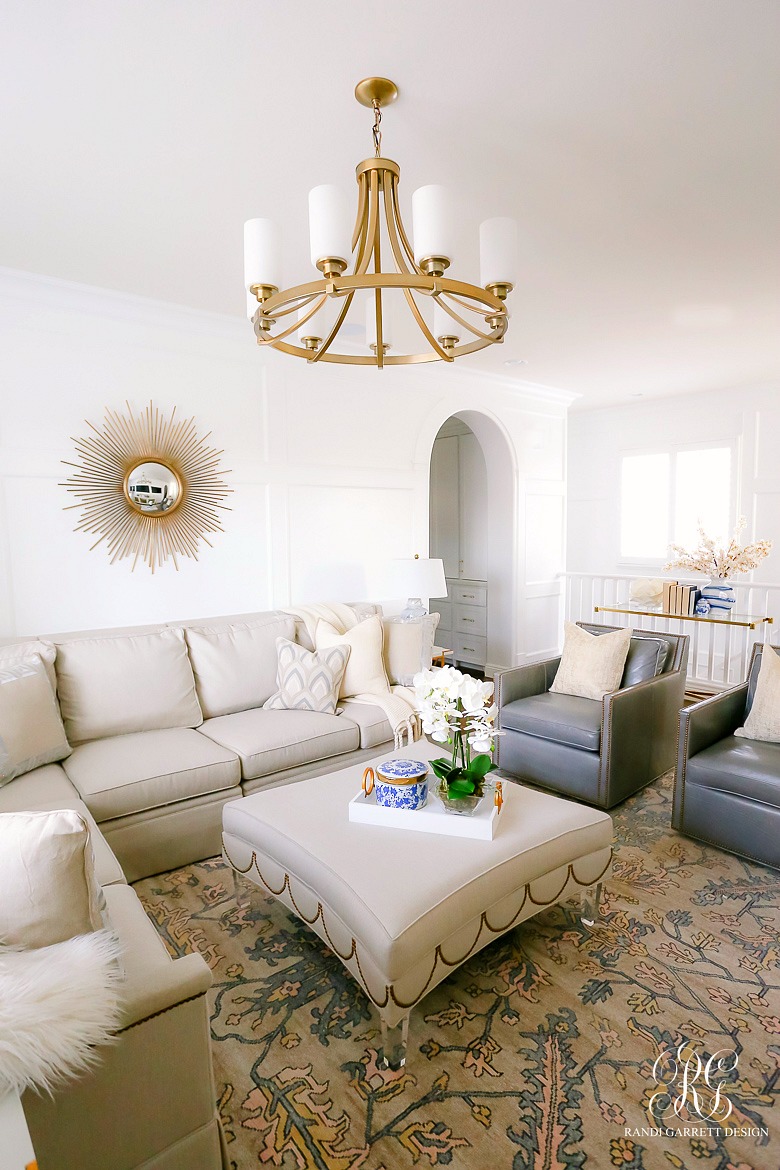 Create a Vignette
Creating a simple, bold vignette will transform any room! Use one large item, like this gorgeous blue and white vase filled with cherry blossoms. Select one medium sized piece – I used a natural piece of coral. Then finish the look off with a small item. For the small item in my vignette I used this beautiful blue and white gold rimmed box. It's all displayed on my favorite gold lucite console. I love how it fills the space but leaves it feeling airy and light!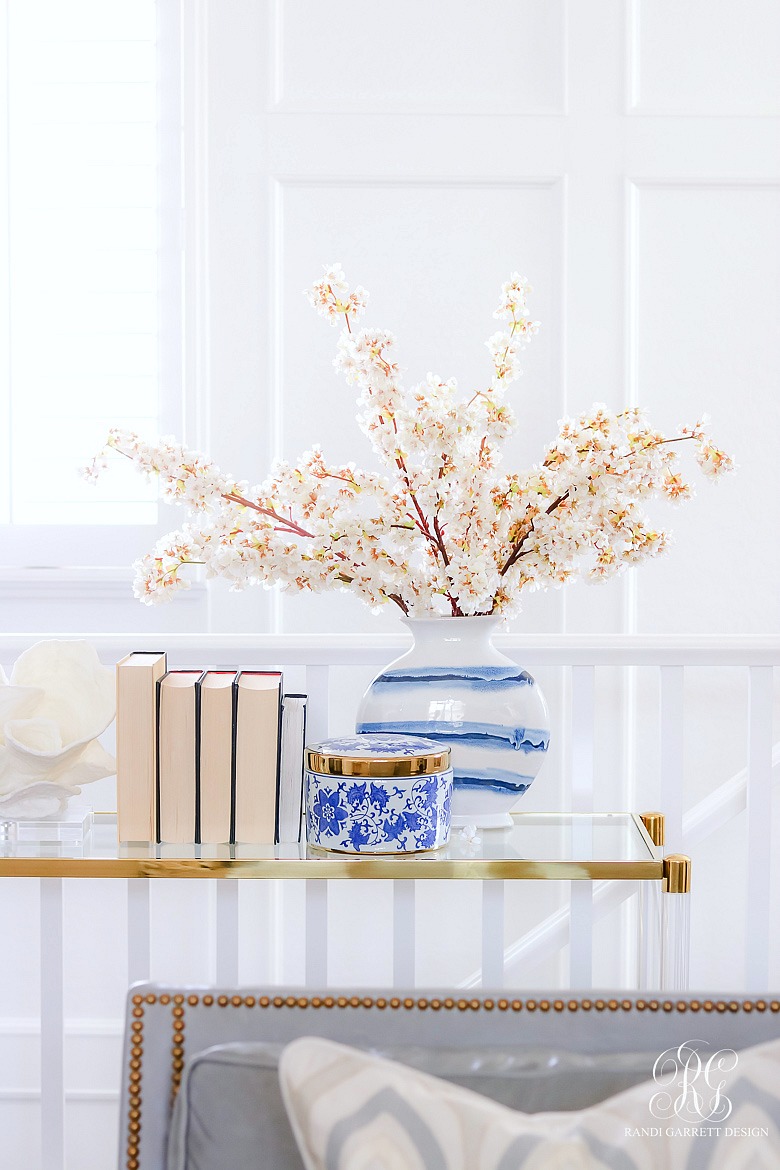 Gold Lucite Console | Blue and White Vase | Blue and Gold Jar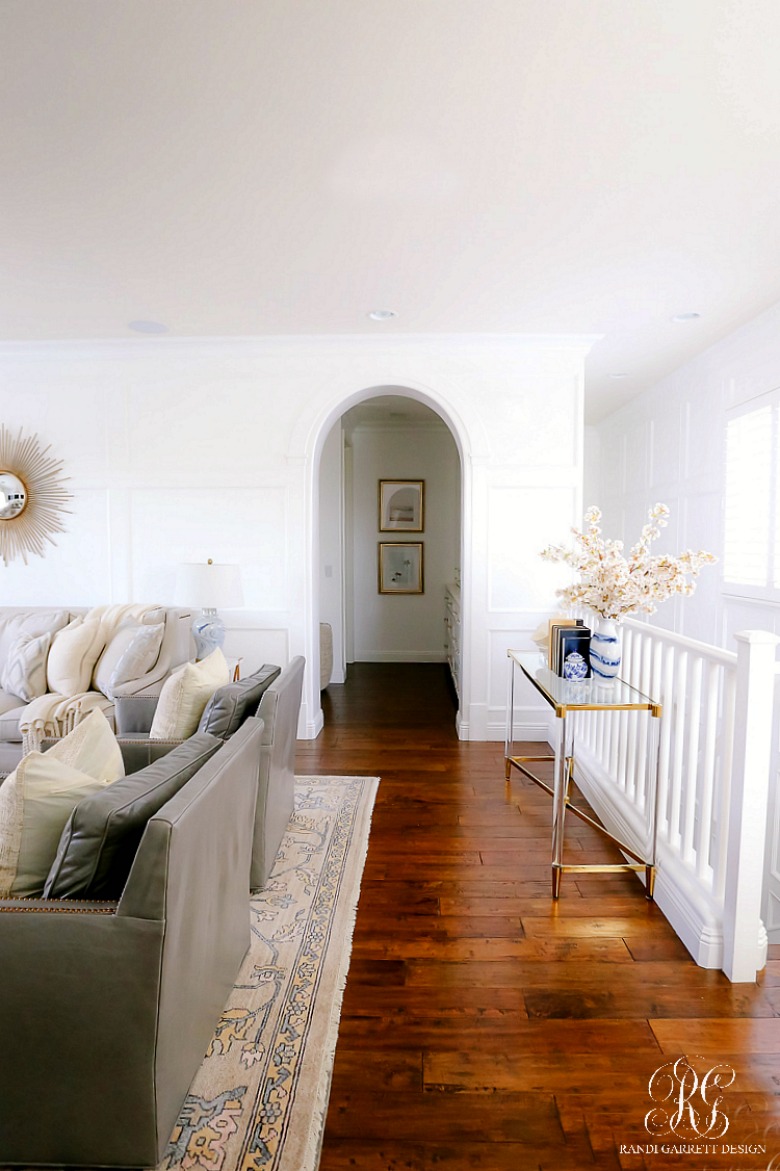 Use large accessories for wow factor
Select a few large  accessories to create a wow factor in your room! In our Spring family room, I used a large white temple jar and large sunburst mirror as my wow pieces. The mirror will stay there year round, but the jar will get moved around the house from season to season!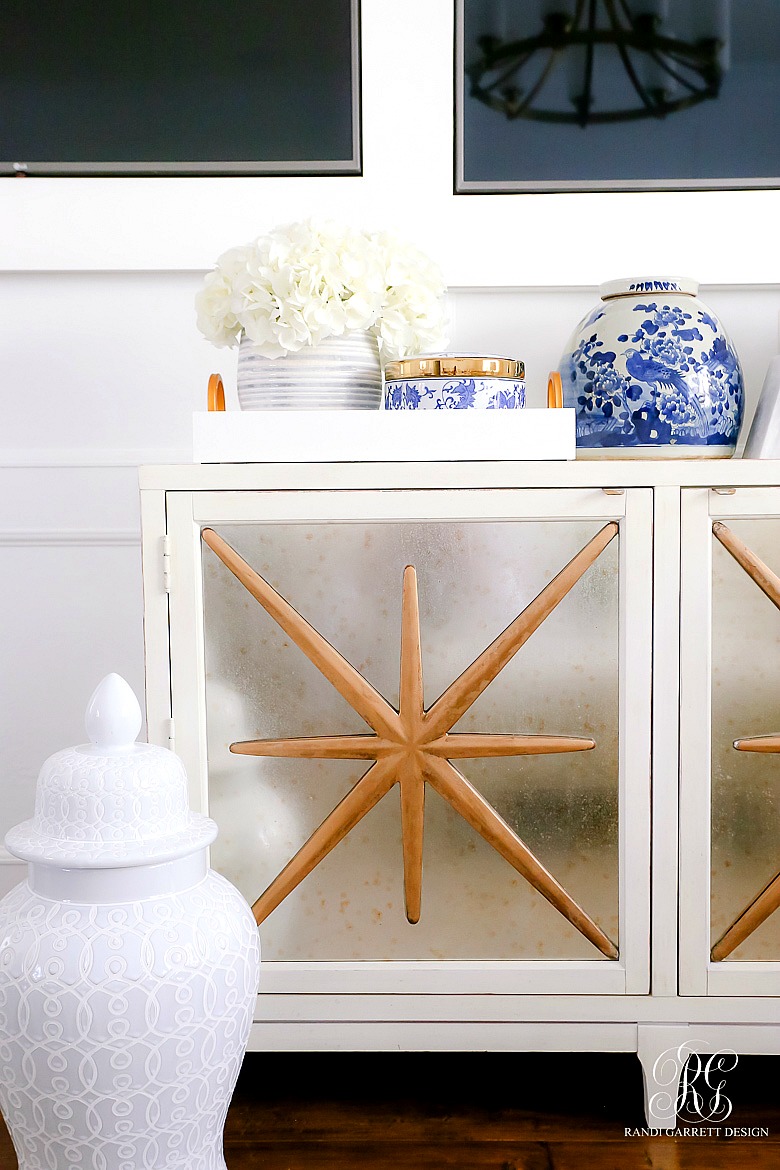 White Gold Tray | White Blue Gold Jar | Temple Jar










As you style your home for Spring, think of these simple tips to help you decorate with ease and style!