My sweet Grandma Gigi has always taught me to sprinkle a little seasonal magic in every room of your home. I love this advise and think of her often when styling every room of our home. Your seasonal decor doesn't have to be extravagant. Make it simple! Today, I want to share some simple, luxe fall decor ideas for your home that will help you sprinkle fall throughout your home.
These ideas can be used with any color scheme. I used lots of blue and white. Switch the color of your pumpkins to match your home's color scheme. You can use any fall foliage that works for your taste as well. These ideas are meant to be versatile so they can be used in any home, with any color scheme.
You may also want to check out my tips to style your family room and kitchen for fall.
This post contains affiliate links for your convenience. Click here to read my disclosure policy.
Fall Decor Ideas for your entry
I used Hot Skwash Blue Ice Velvet Pumpkins throughout our home to make it feel cohesive. Again, switch your pumpkin color to whatever works in your home. The Blue Ice is absolutely stunning and looks amazing with so many color schemes. They look gorgeous in styled in your entry on a table with a few fall foliage stems tucked under.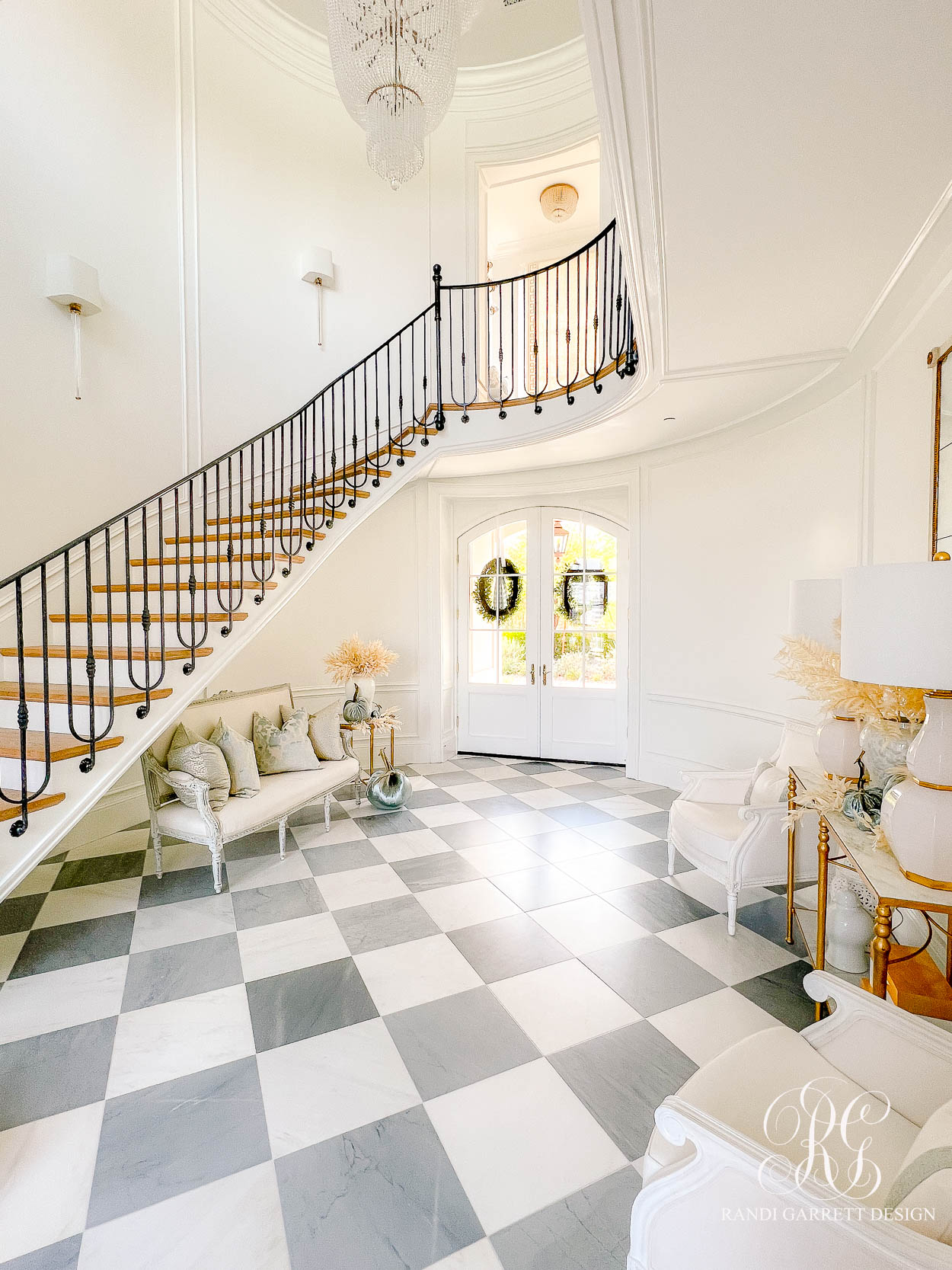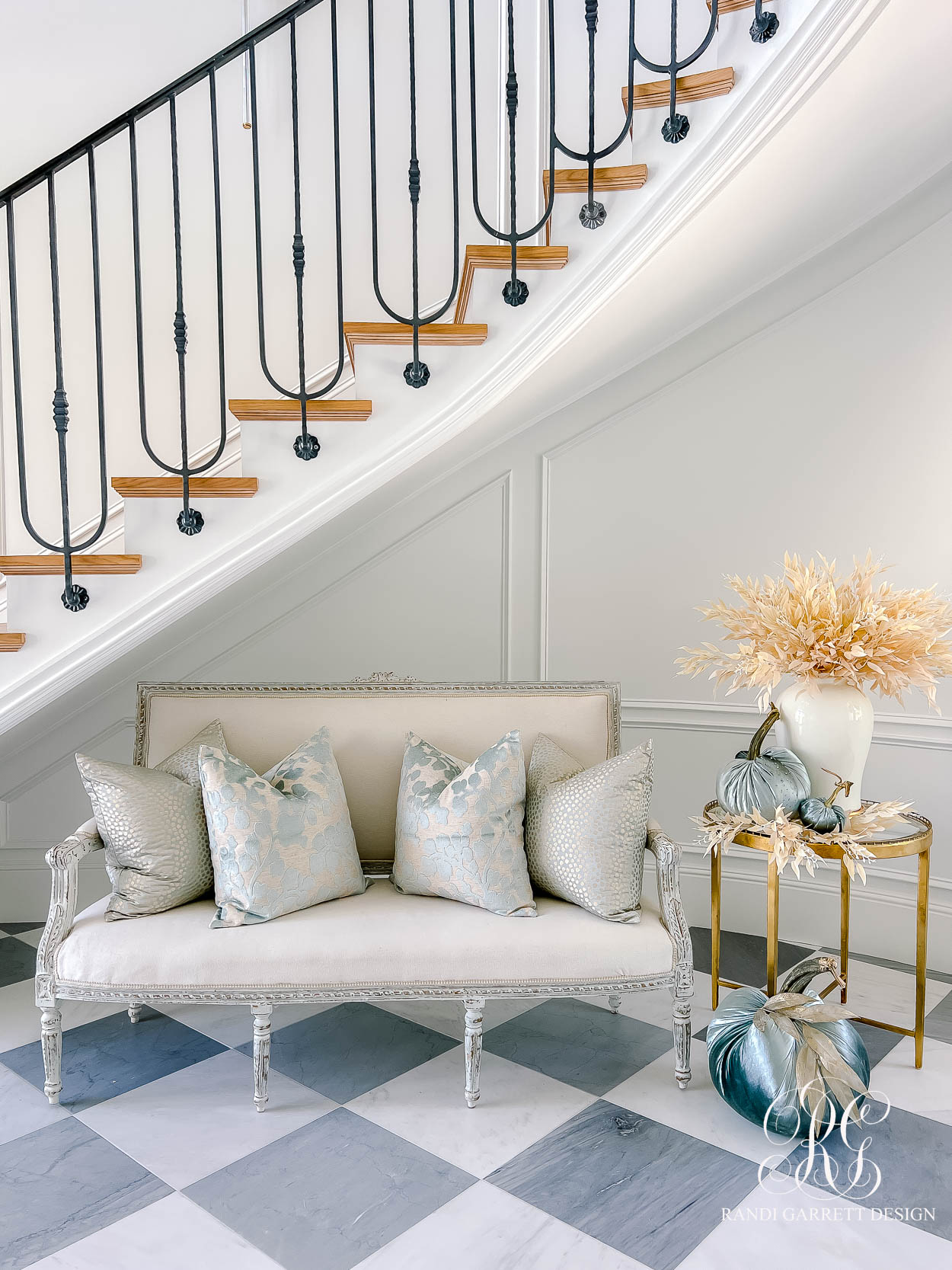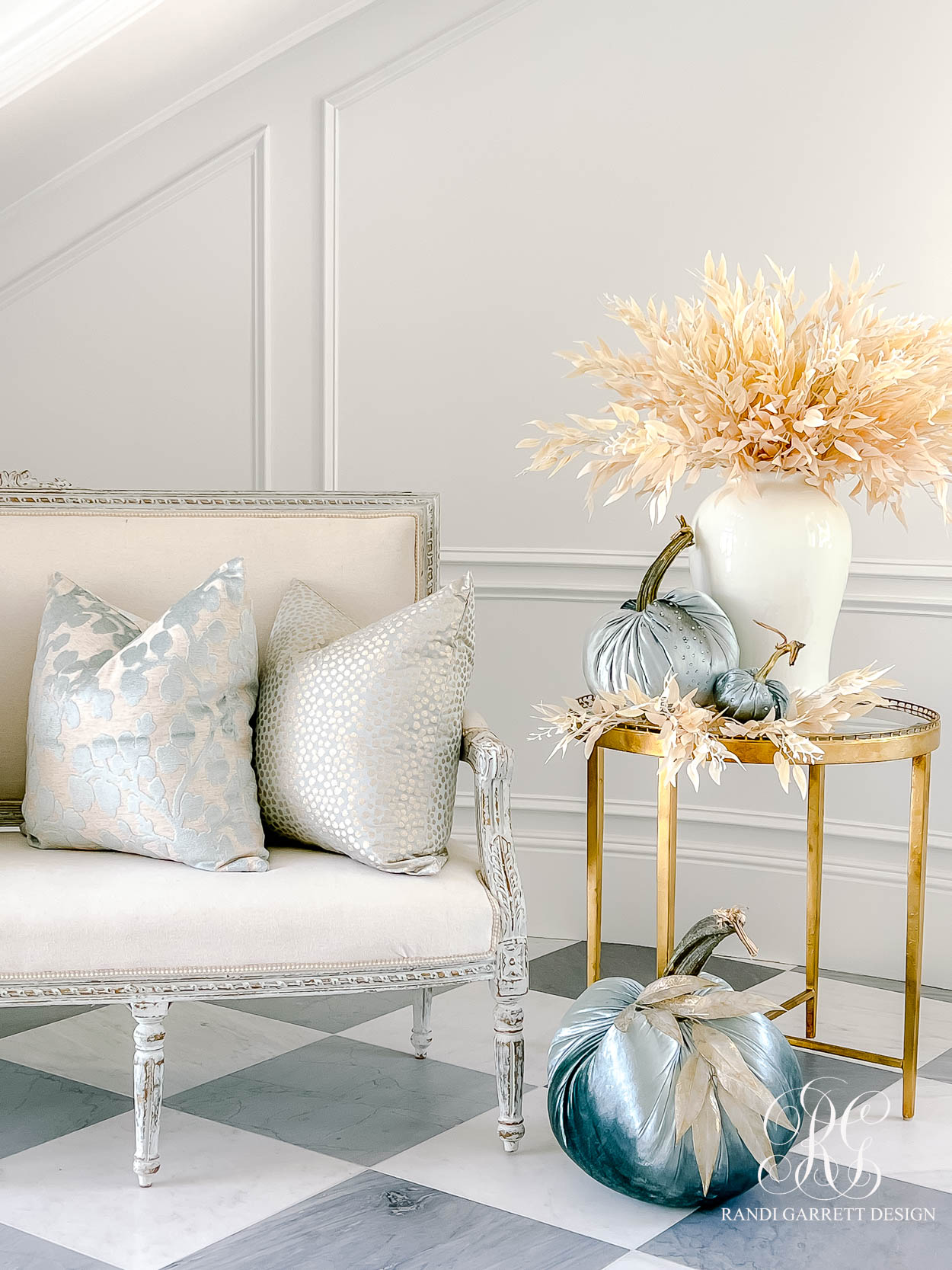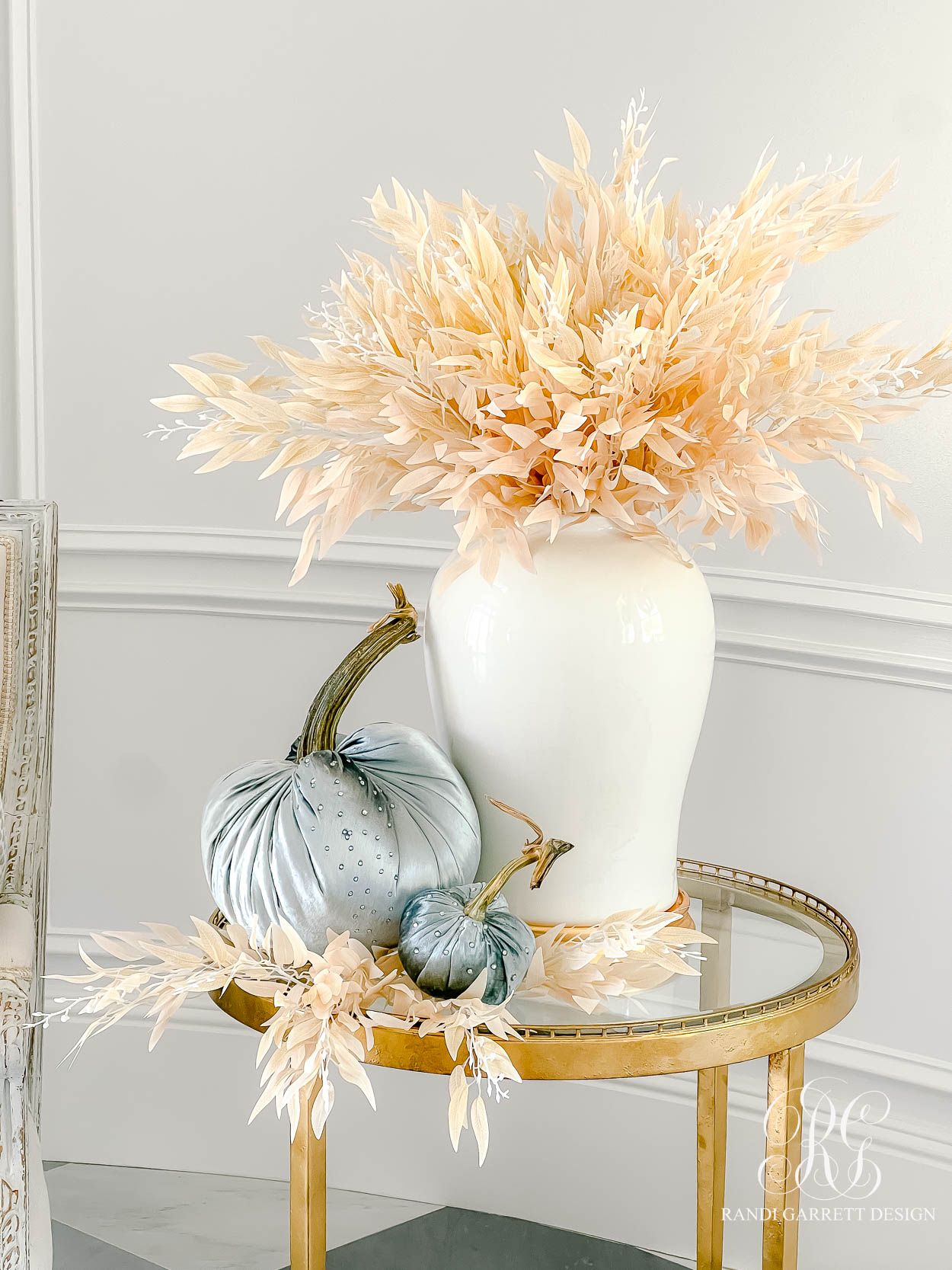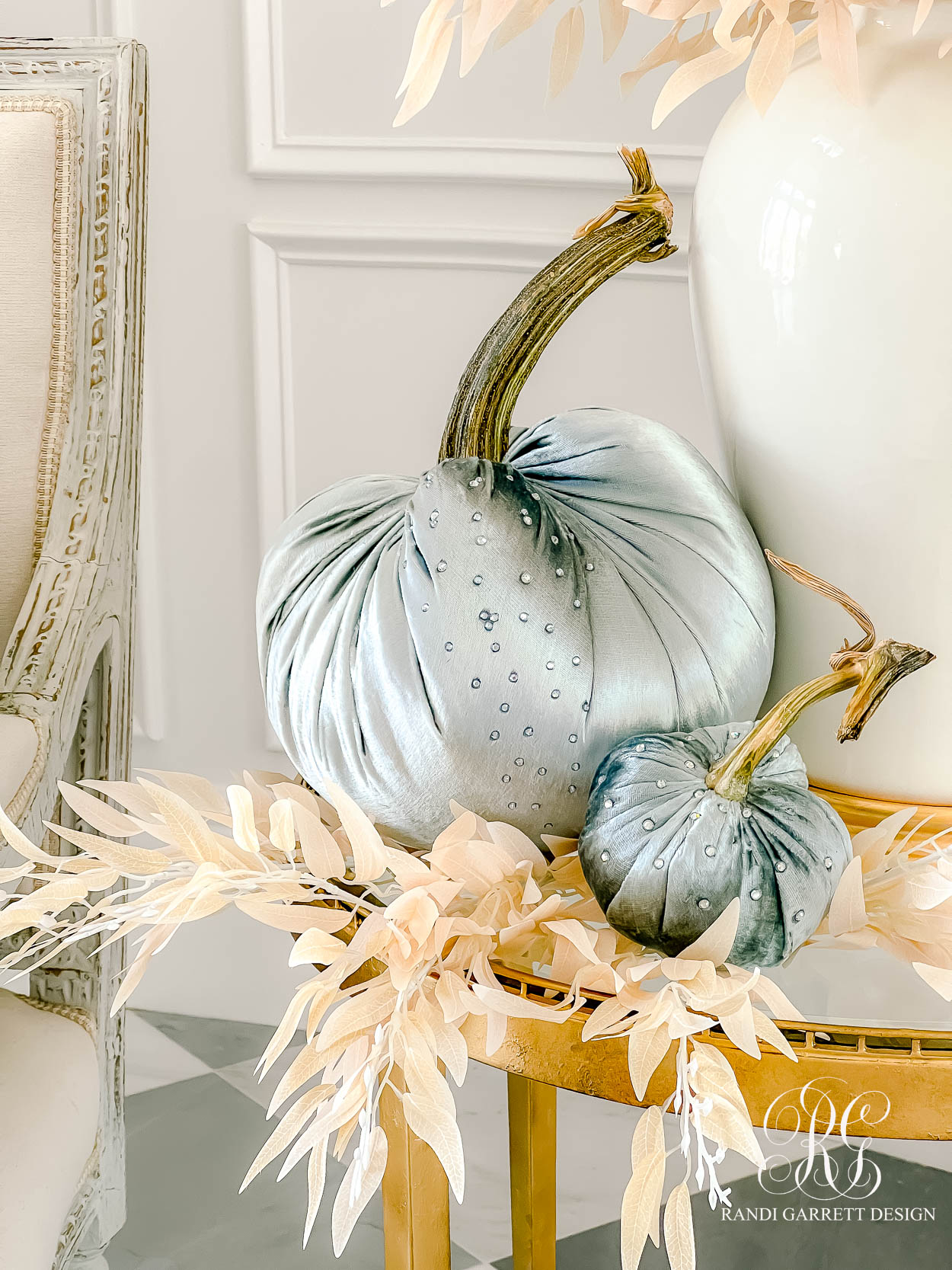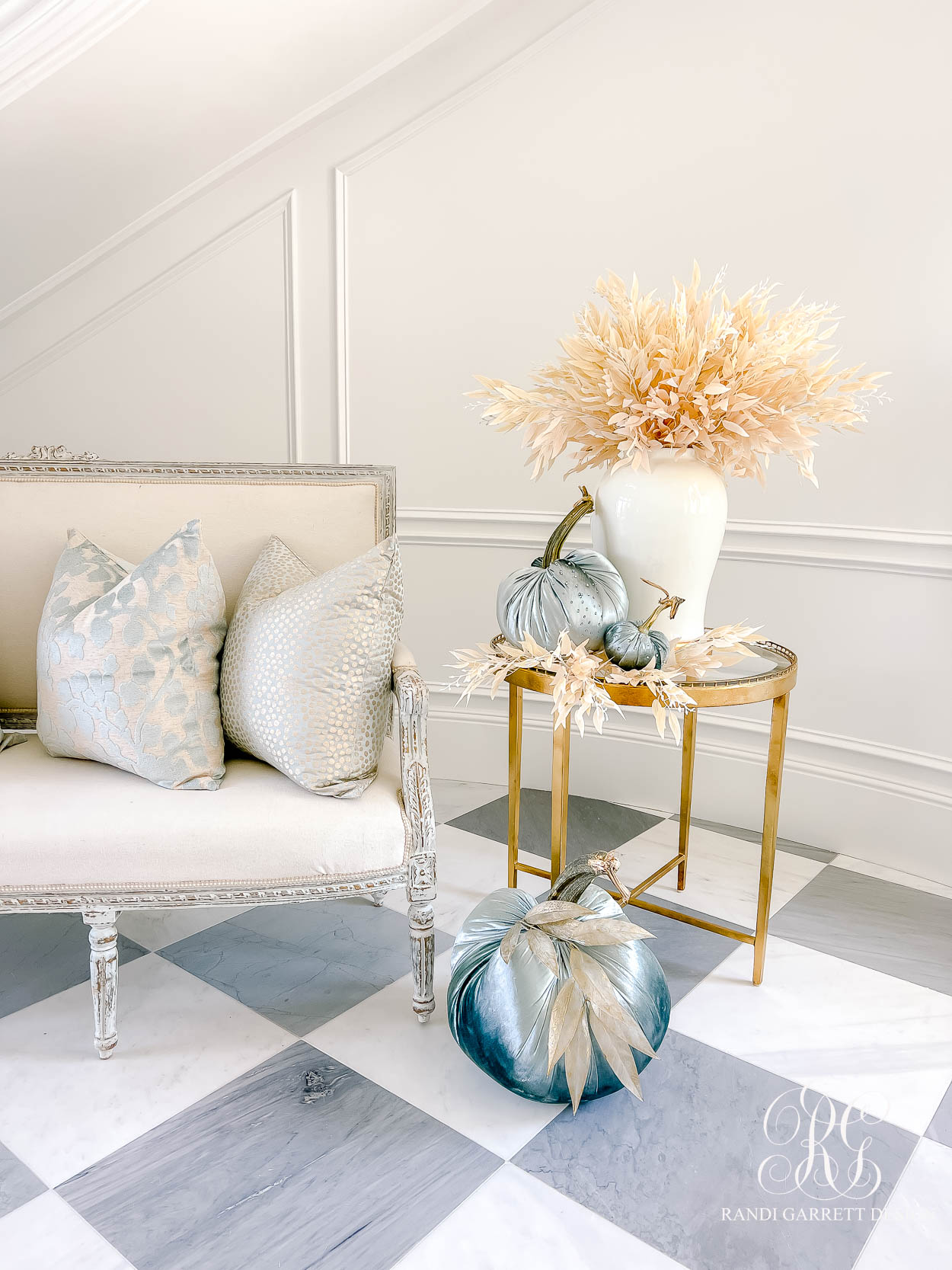 I used 12 white eucalyptus stems in my white ginger jar. Clip a few stems into smaller pieces and tuck them under your pumpkins for a simple fall vignette. My pumpkins on the table are 10″ Blue Ice with Crystals and 5″ Blue Ice with Crystals. The one one the floor is a Blue Ice Luca. I added some icy gold leaves to dress her up a little.
Throw pillows are also a simple way to set the mood for fall. I used these stunning metallic and icy blue throw pillows throughout our home this fall to create a luxe, soothing feeling. My pillows are all 22″ with a 24″ down insert.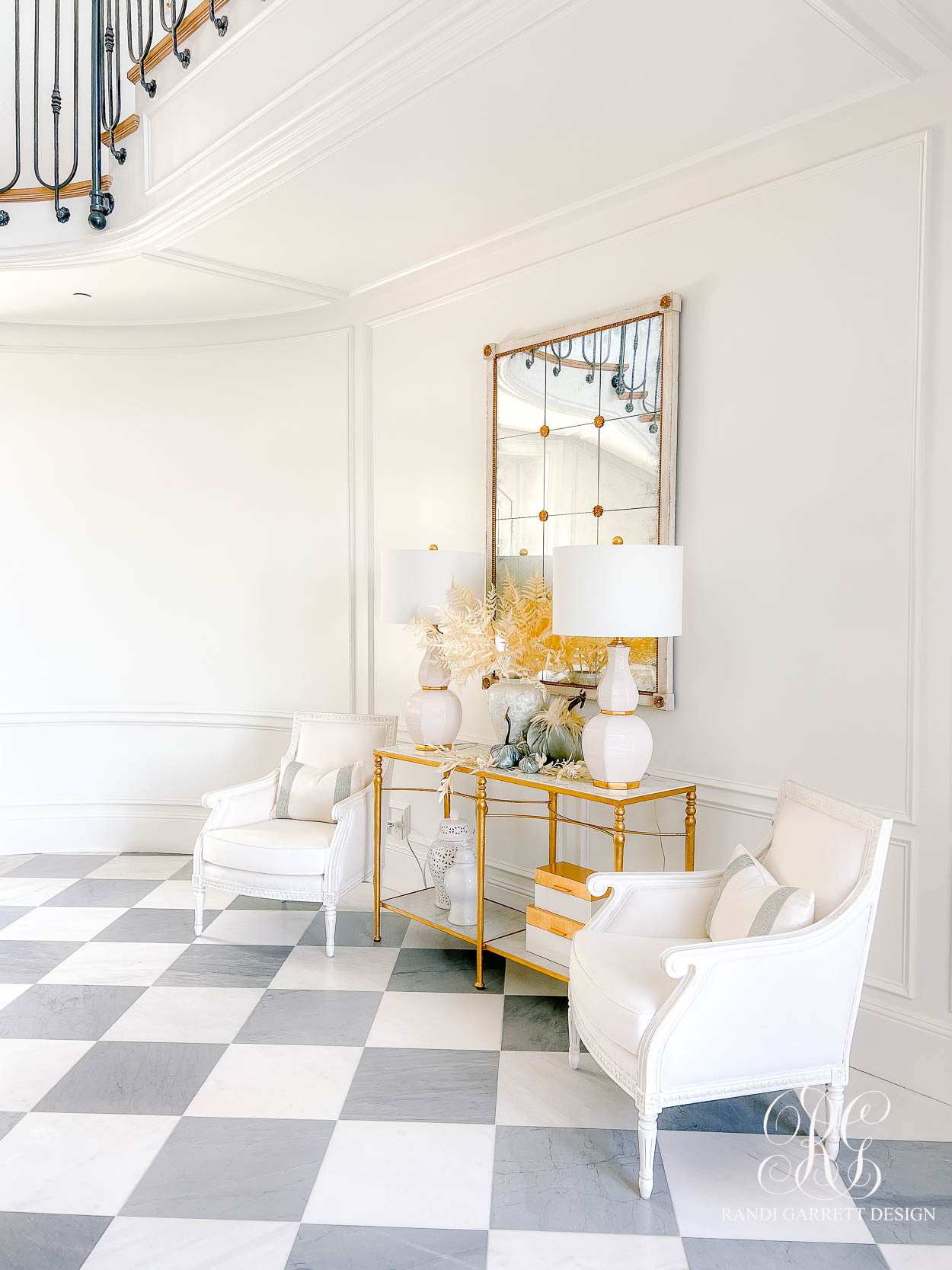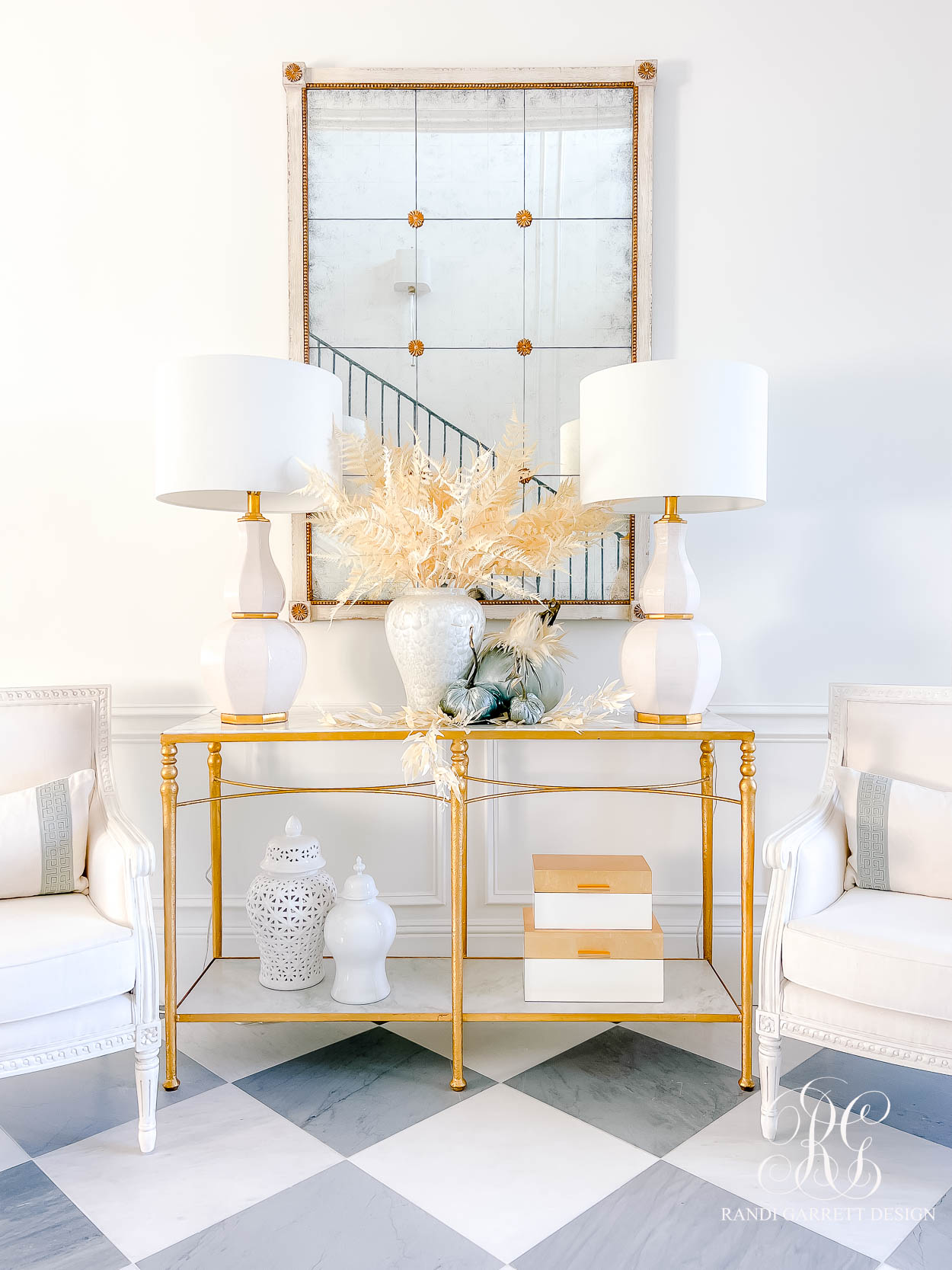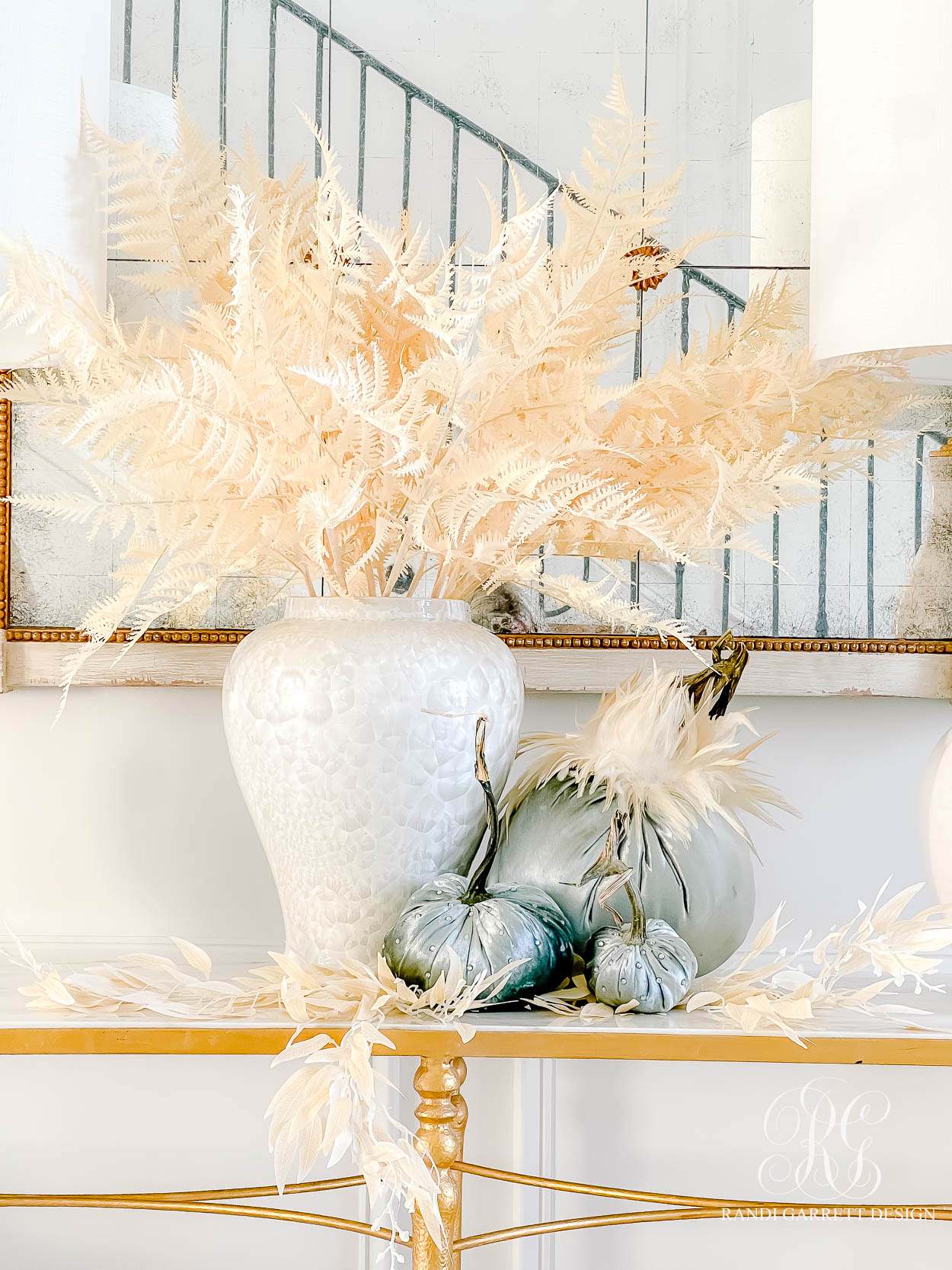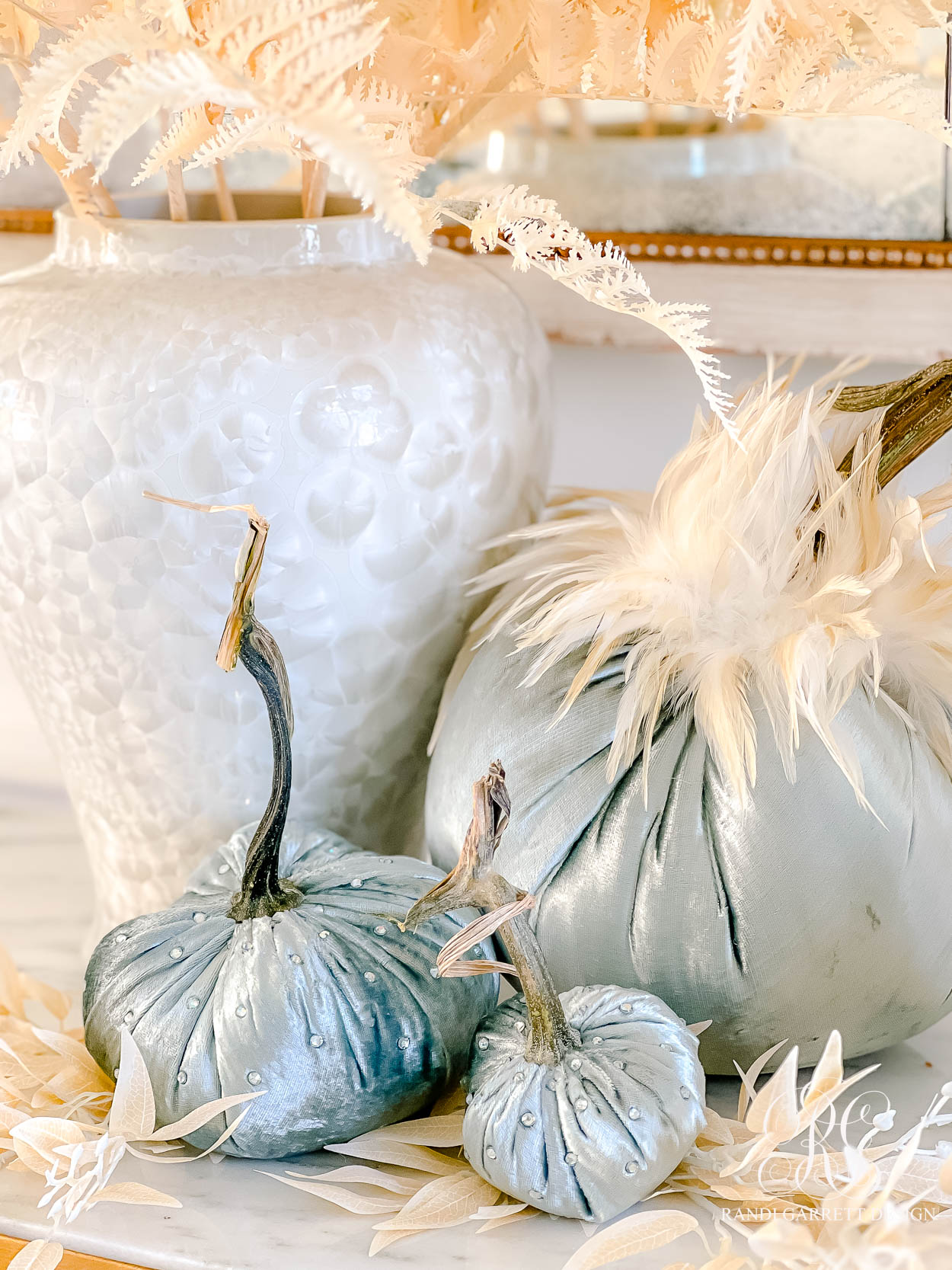 Fill a white ginger jar with 8-10 of these white fern stems for a whimsical fall arrangement for your entryway. Add a few velvet pumpkins (mine are 10″, 5″ and 3″ Blue Ice) and a few white eucalyptus stems for a stunning fall vignette.





Simple Laundry Room Fall Vignette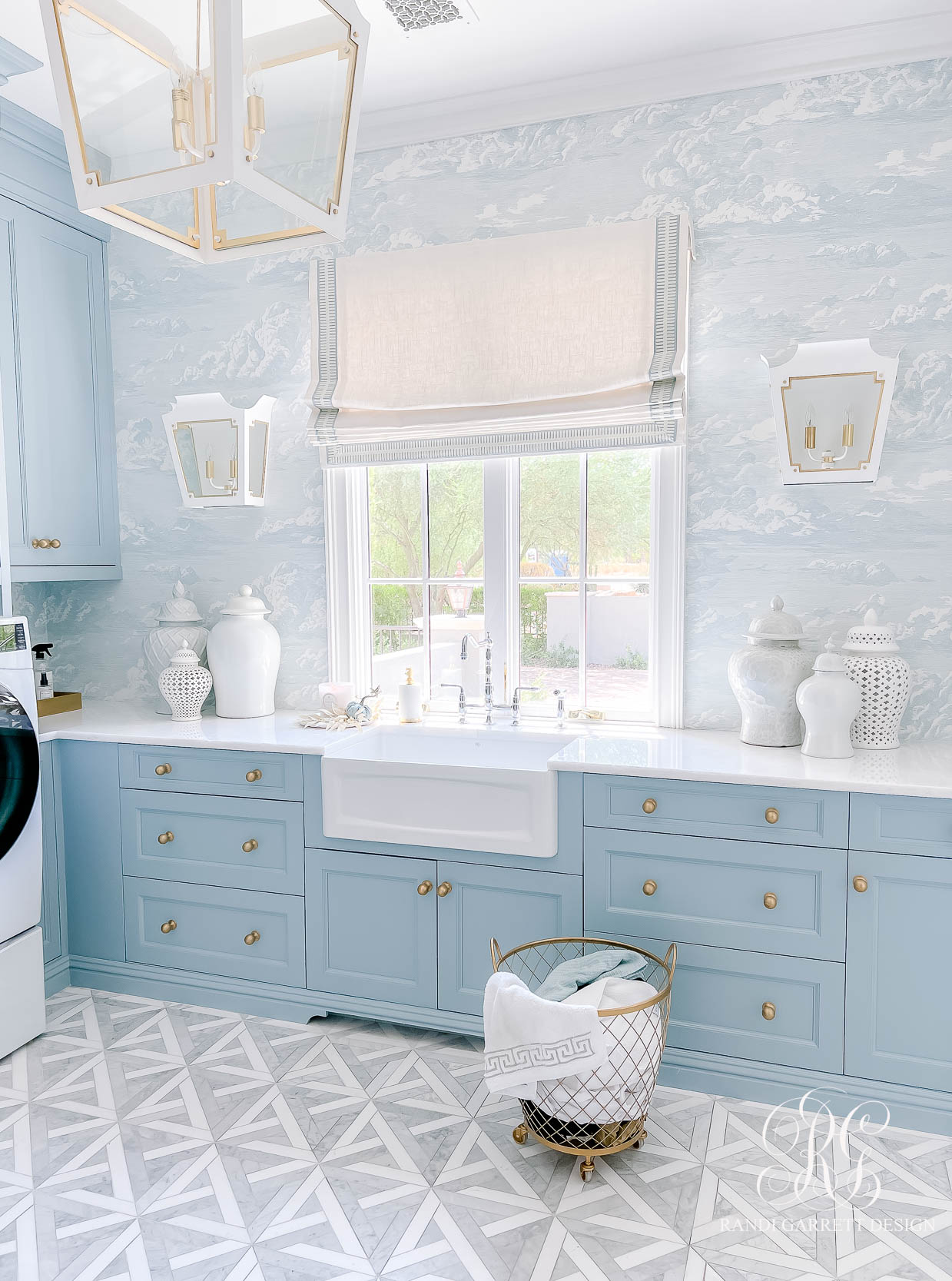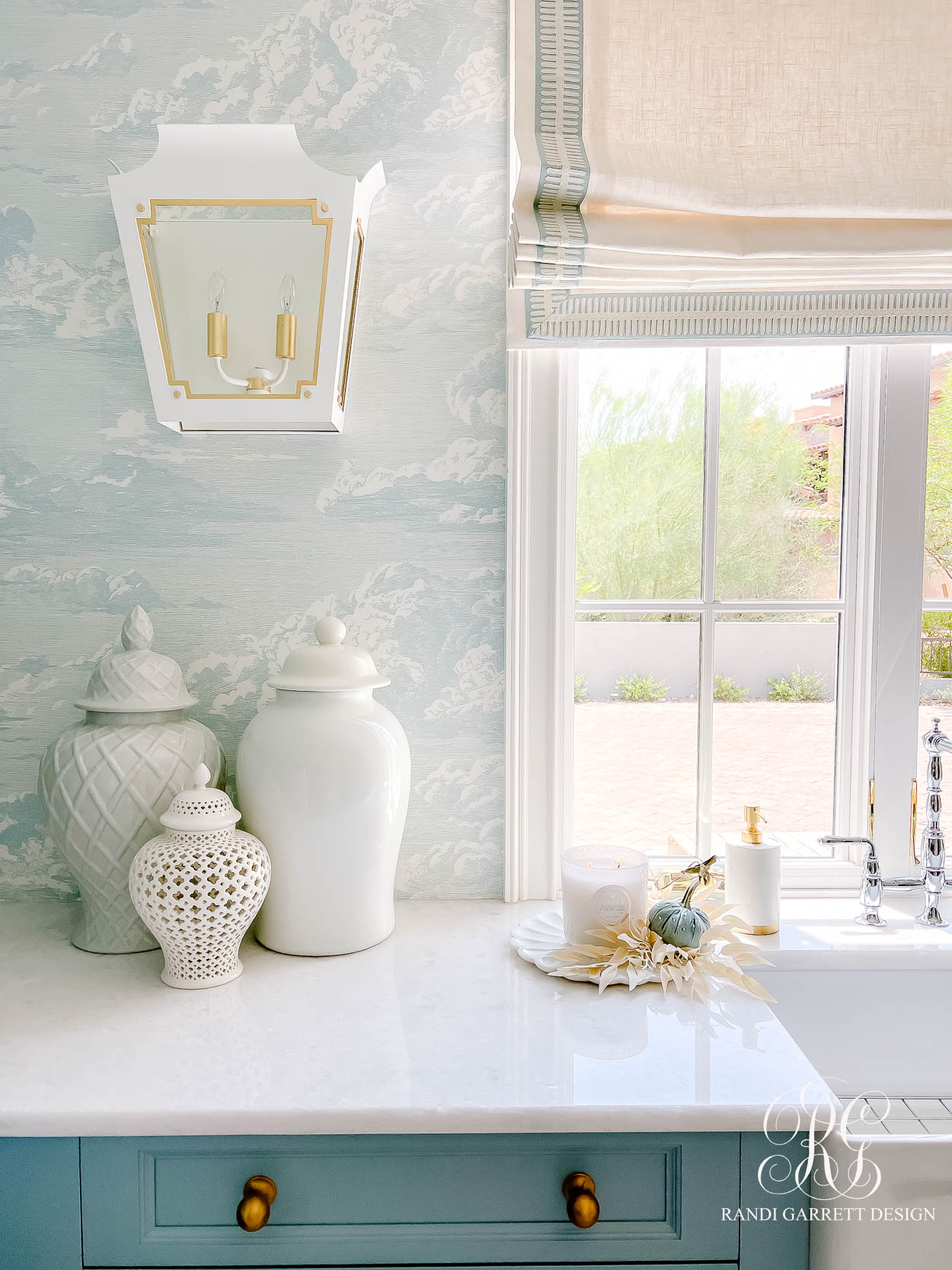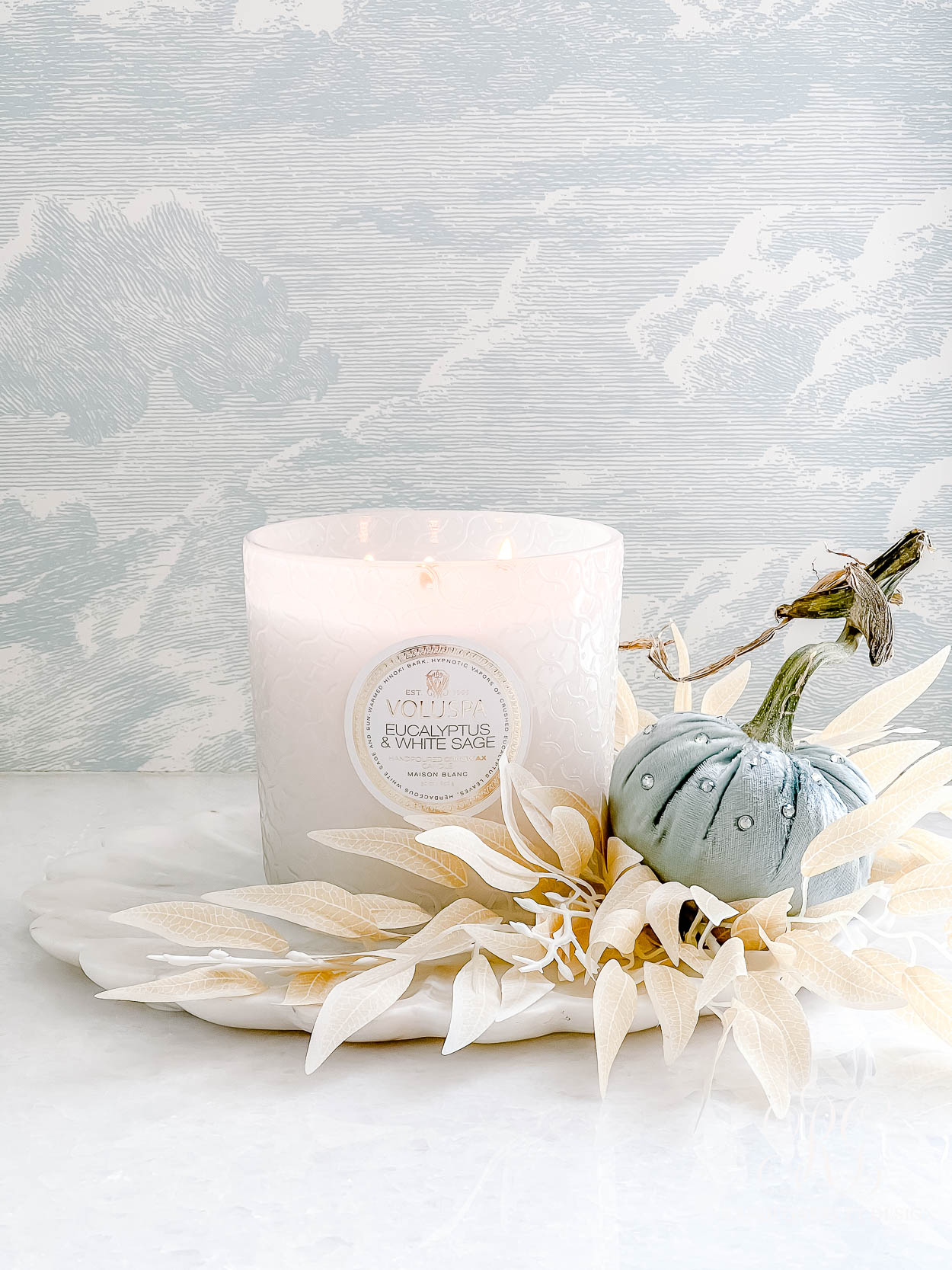 See, it doesn't need to be extravagant to decor to make a room feel festive for fall! Try creating this easy vignette by using a marble tray, candle, small pumpkin and a few fall stems. Easy peasy!




Pumpkin Arrangements for any Table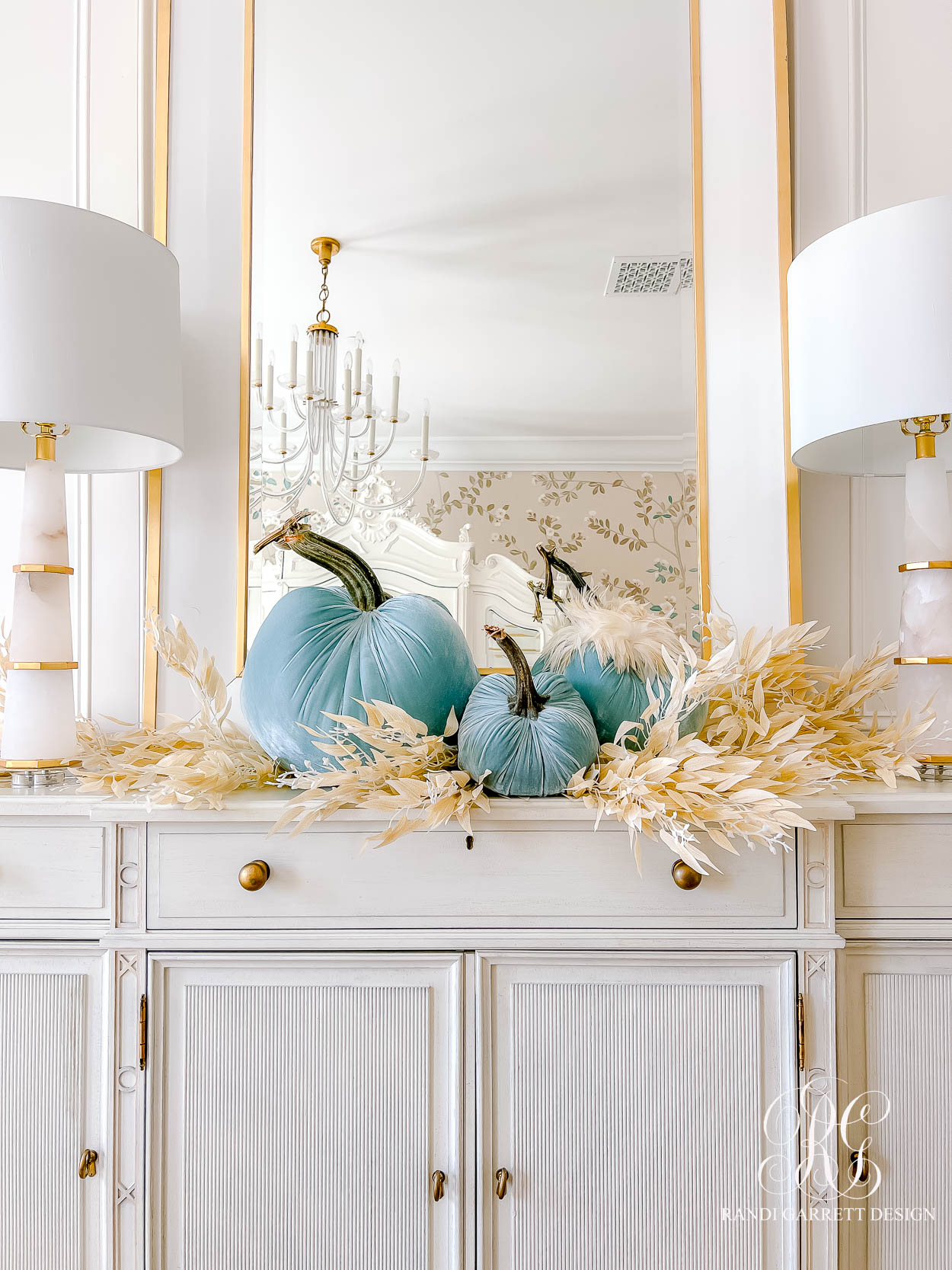 These Sea foam velvet pumpkins are the perfect addition for any table! Use them down the center of your kitchen or dining table. Place them on top of a buffet, like I did here. The possibilities are endless! My trio sized are a LE in Sea Foam, JJ in Sea Foam with a feather collar and a 10″ Sea Foam. Nestle a few of these gorgeous white faux eucalyptus branches under them for a stunning contrast.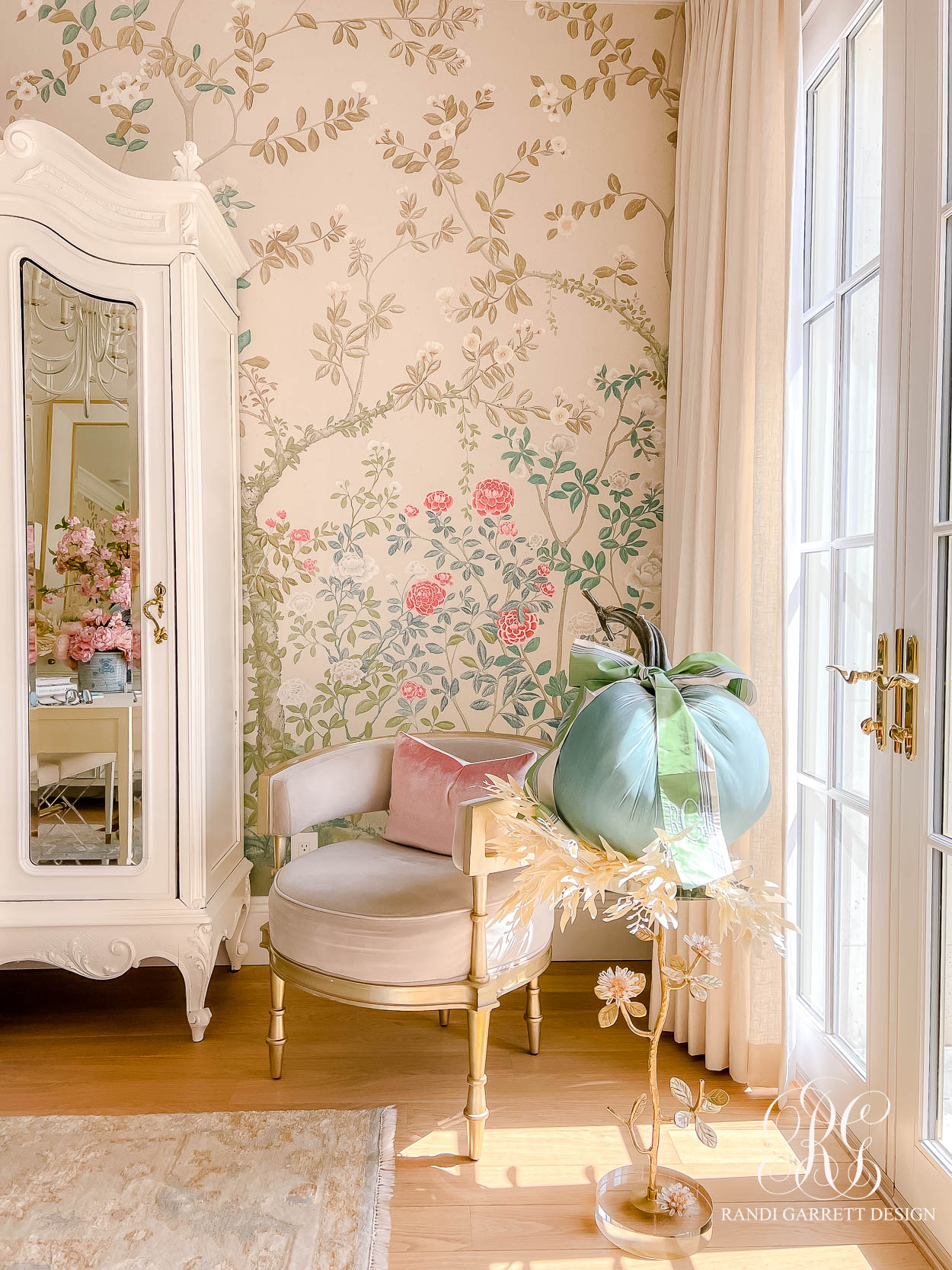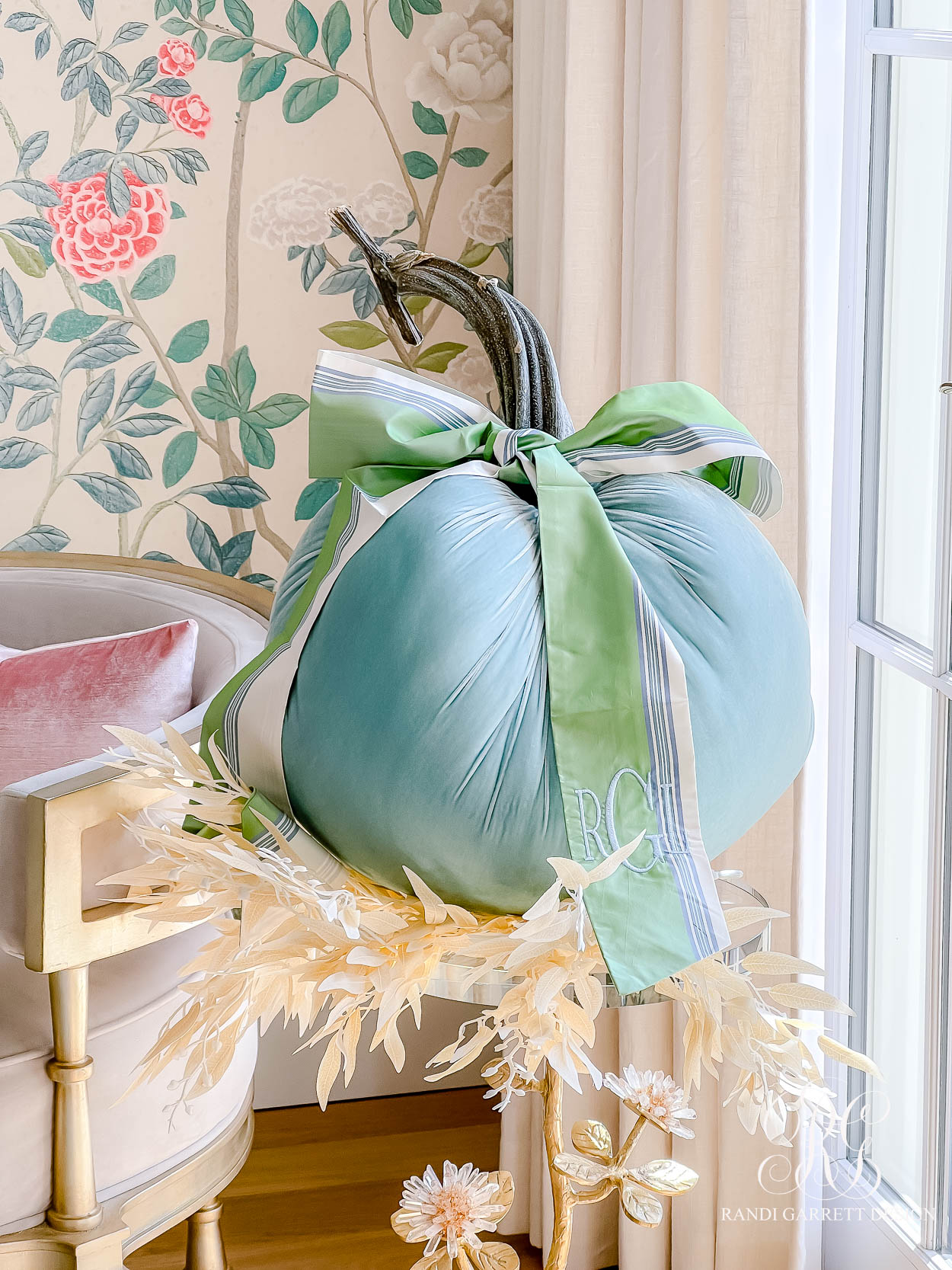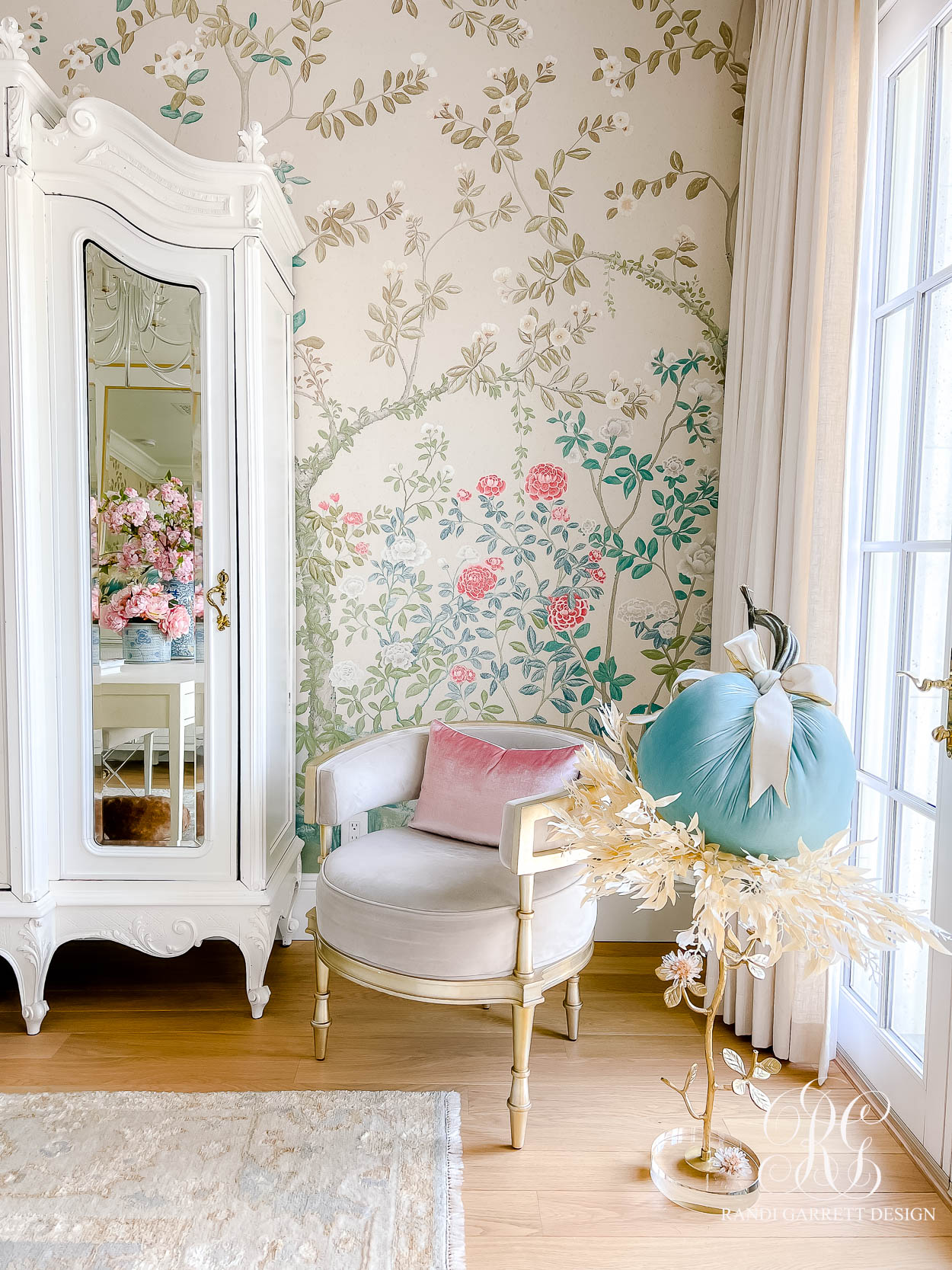 Try adding a beautiful ribbon to your pumpkins. I used a Luca Velvet Pumpkin in Sea Foam and tied this custom, monogrammed bow from my friends at Luciana Emilia around the stem! You can use any fancy ribbon. The monogram added a special, whimsical touch I thought. More white eucalyptus completes the look. This exquisite cocktail table is the perfect pedestal.




Simple fall styling for your kitchen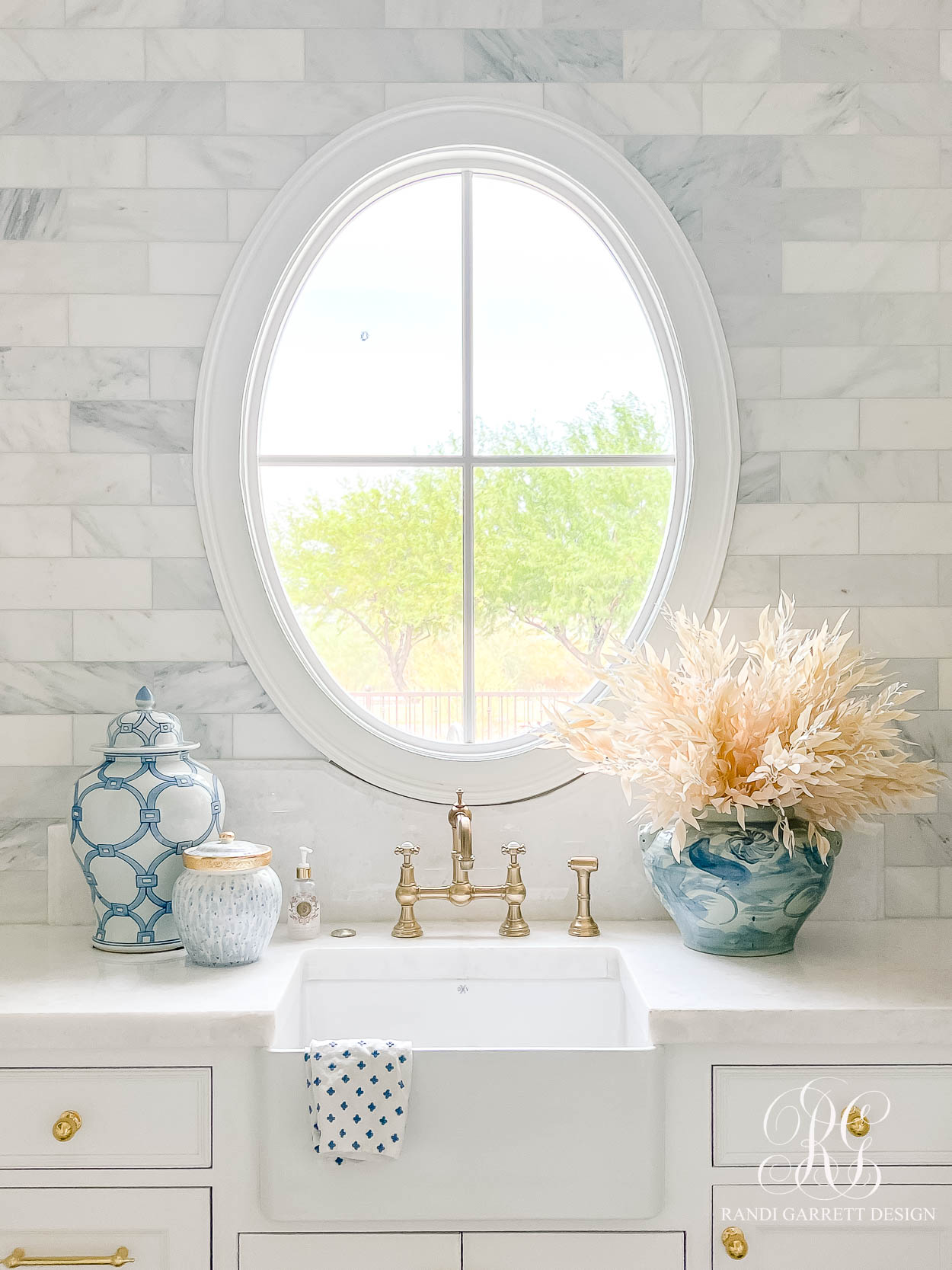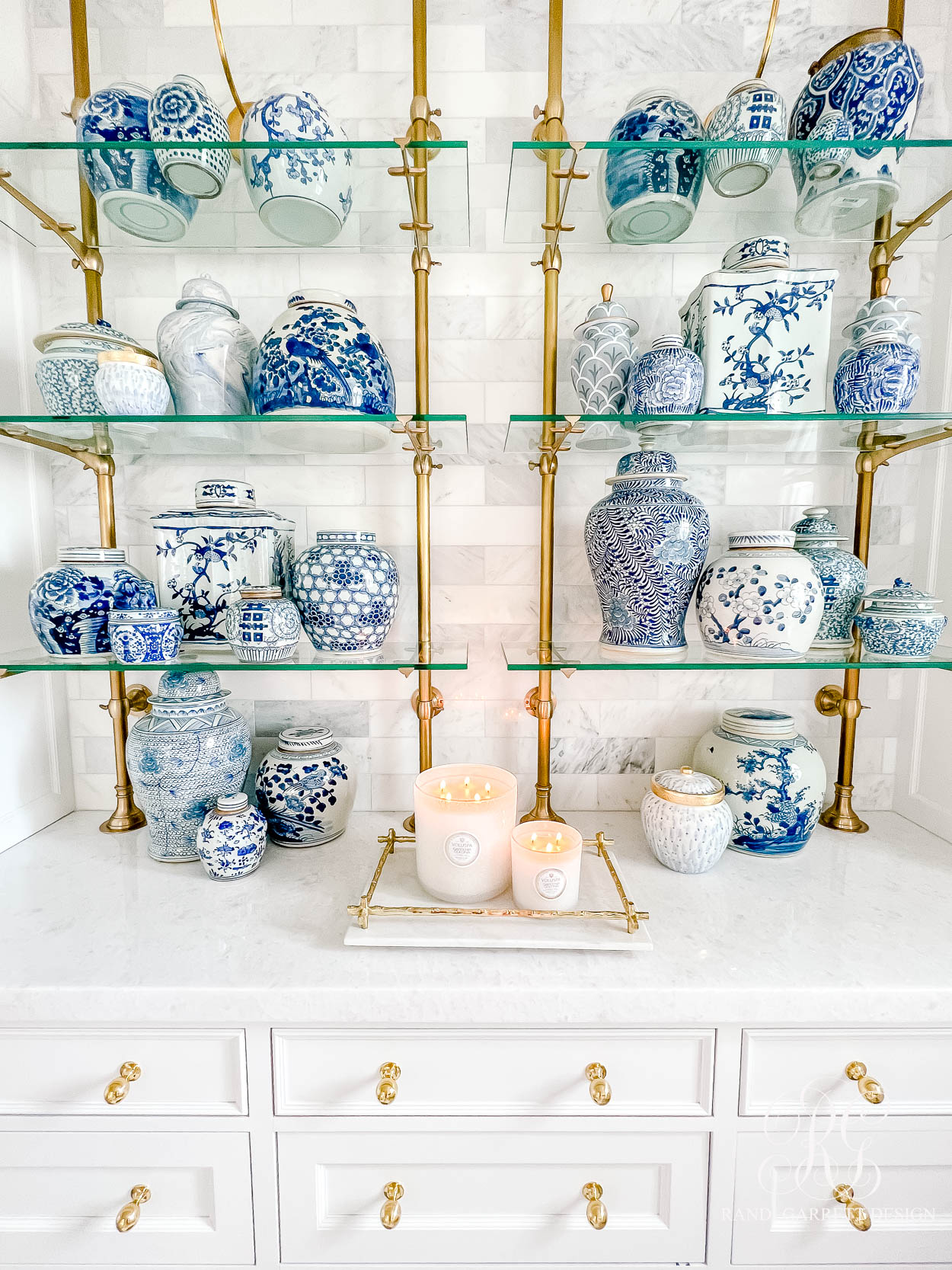 Candles add so much magic for the scenes, especially for fall! I love this Gardenia scent. It is rich and homey. An unexpected fall touch. Place them on apretty tray and you have a beautiful vignette for your kitchen.
Use your favorite ginger jar or vase and will it to the brim with your favorite fall foliage for an impactful pop! I used the same white eucalyptus, that I used thought out our home, to add a fall touch to our butler's pantry.




Powder Room fall decor ideas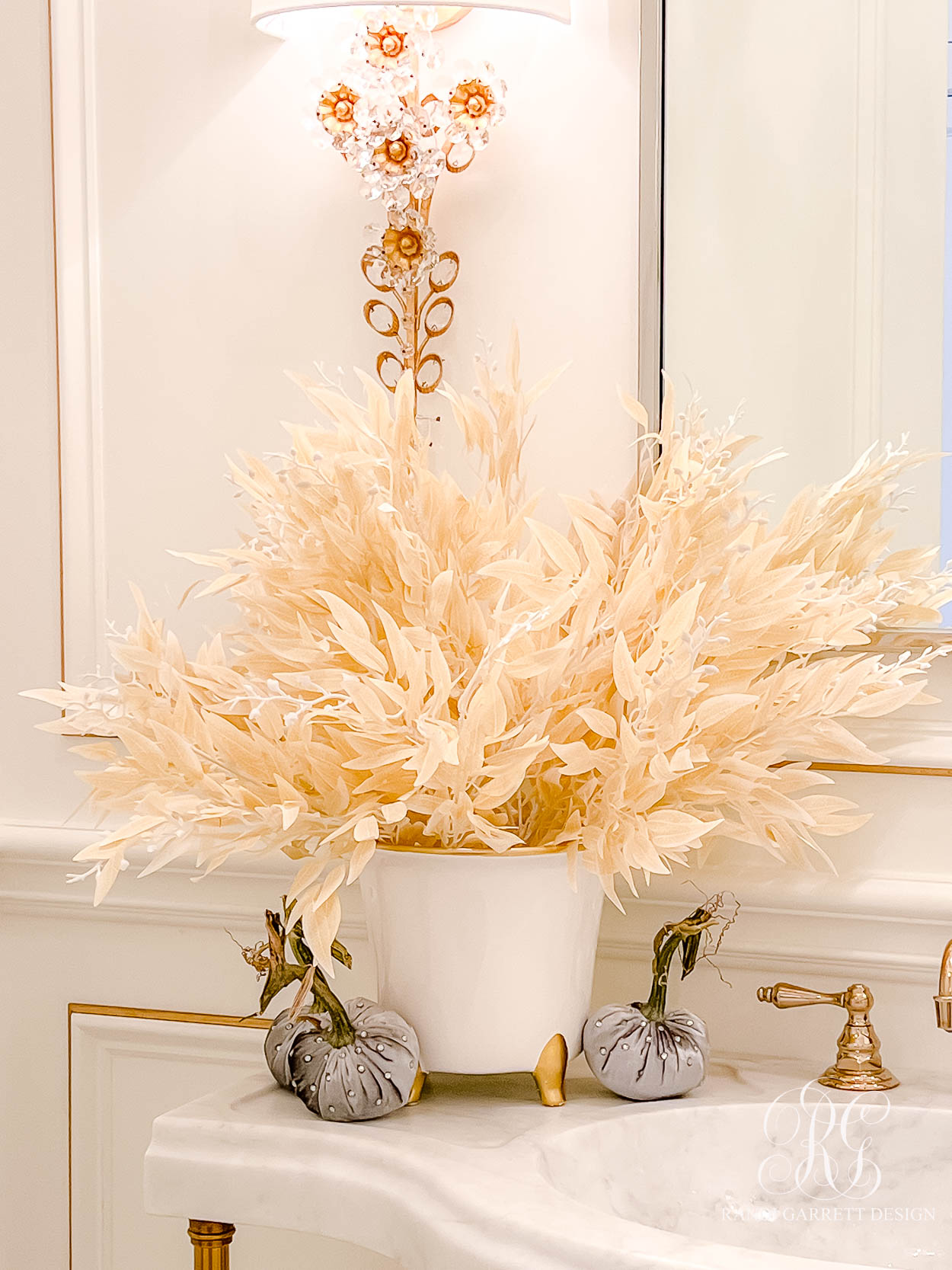 My favorite cache pot makes a lovely vase for these white eucalyptus stems. A few 3″ crystal velvet pumpkins adds some fall magic to our powder bath.