Welcome to The Wren's Luxe Fall Kitchen! It's packed with decor ideas to help you style your kitchen for fall! Whether you like all neutrals or a pop of color, I have ideas for each of you. I tried to put shop links under each vignette so you can easily find what you need to recreate anything in your home. Happy decorating! I hope these ideas help you bring the magic of this season into your kitchen!
Don't miss my Luxe Fall Family Room ideas here.
This post contains affiliate links for your convenience. Read my disclosure policy here.
Neutral Fall Foliage
Use neutral Fall foliage with beautiful texture to add a luxe fall look in your kitchen! Add lunaria wreaths to your fridge or cabinets. Attach them with command hooks that don't damage your surface. Tie on some gorgeous wreath sashes to complete the look. I love these sashes! Use them year round to dress up any wreath.
Fill a large footed bowl with these gorgeous, wispy fall leaves for a wow factor on your island!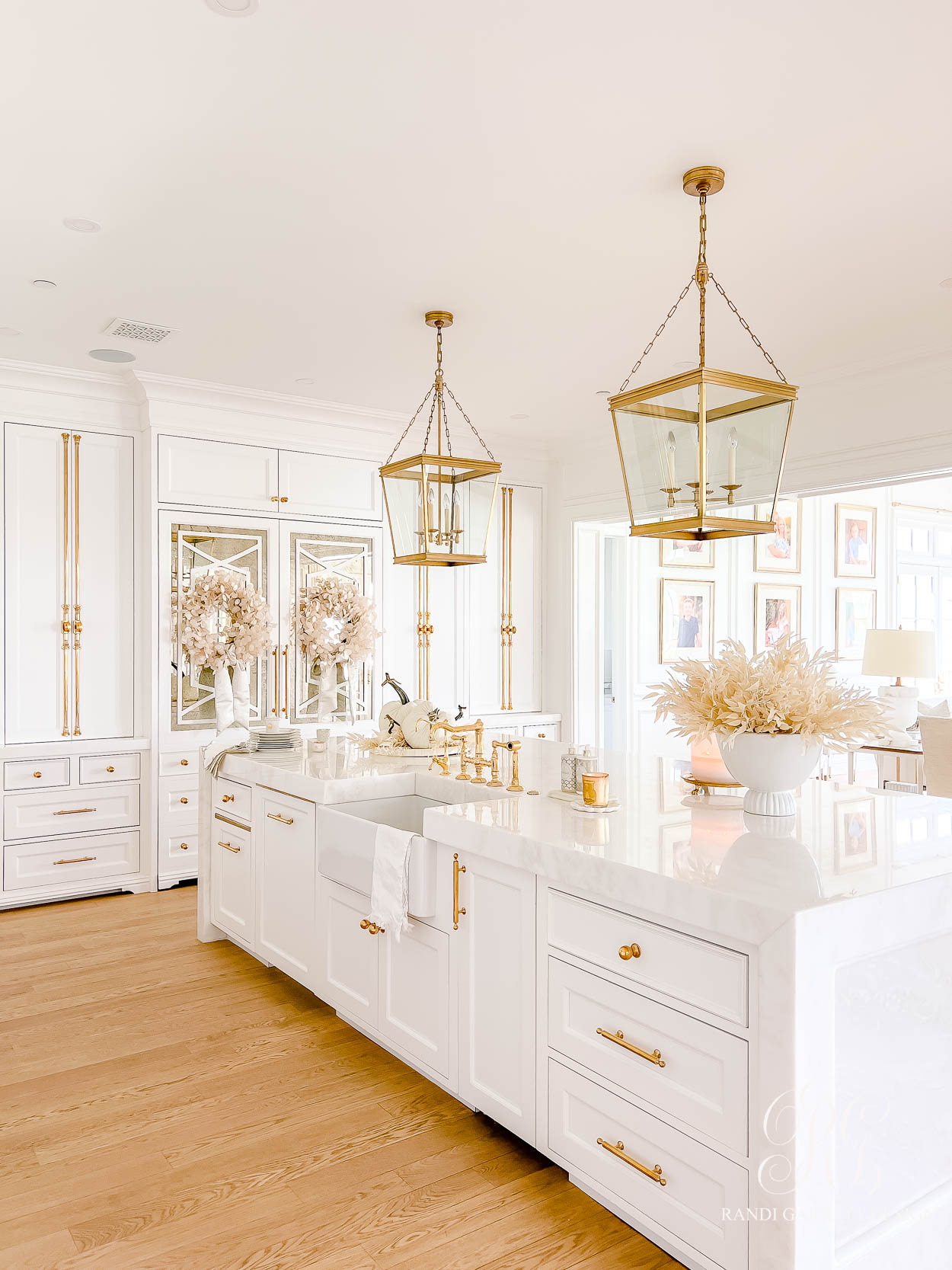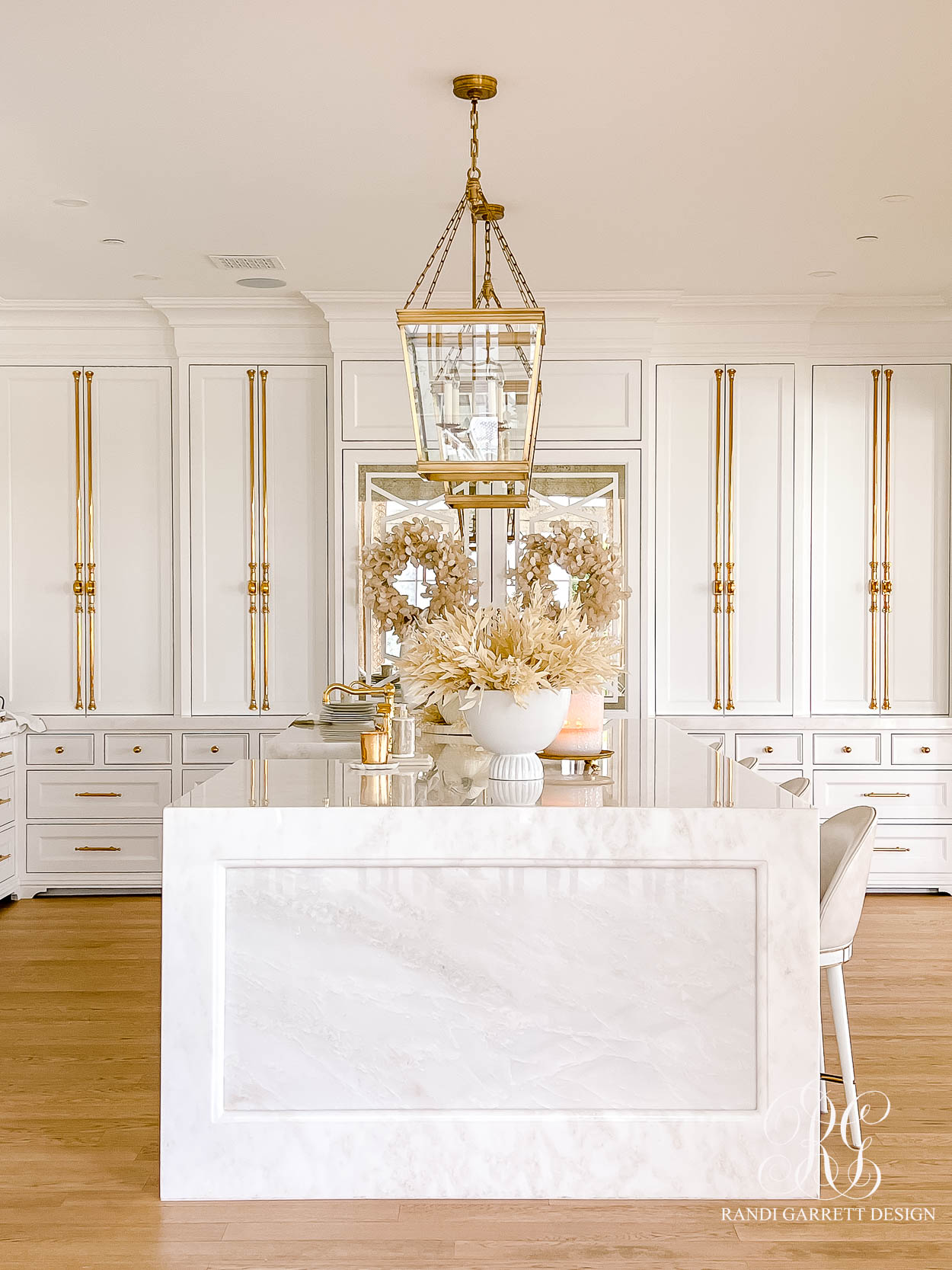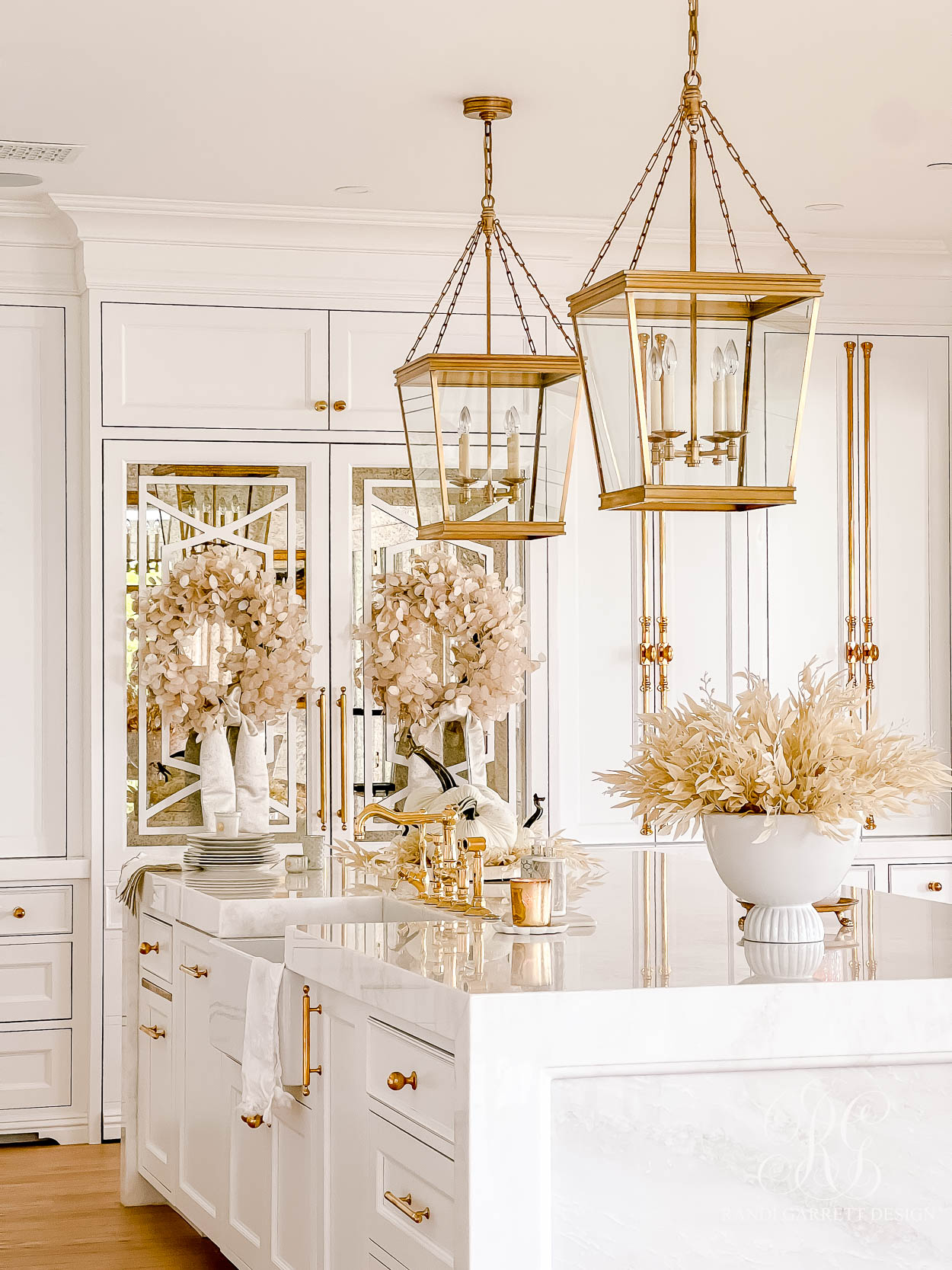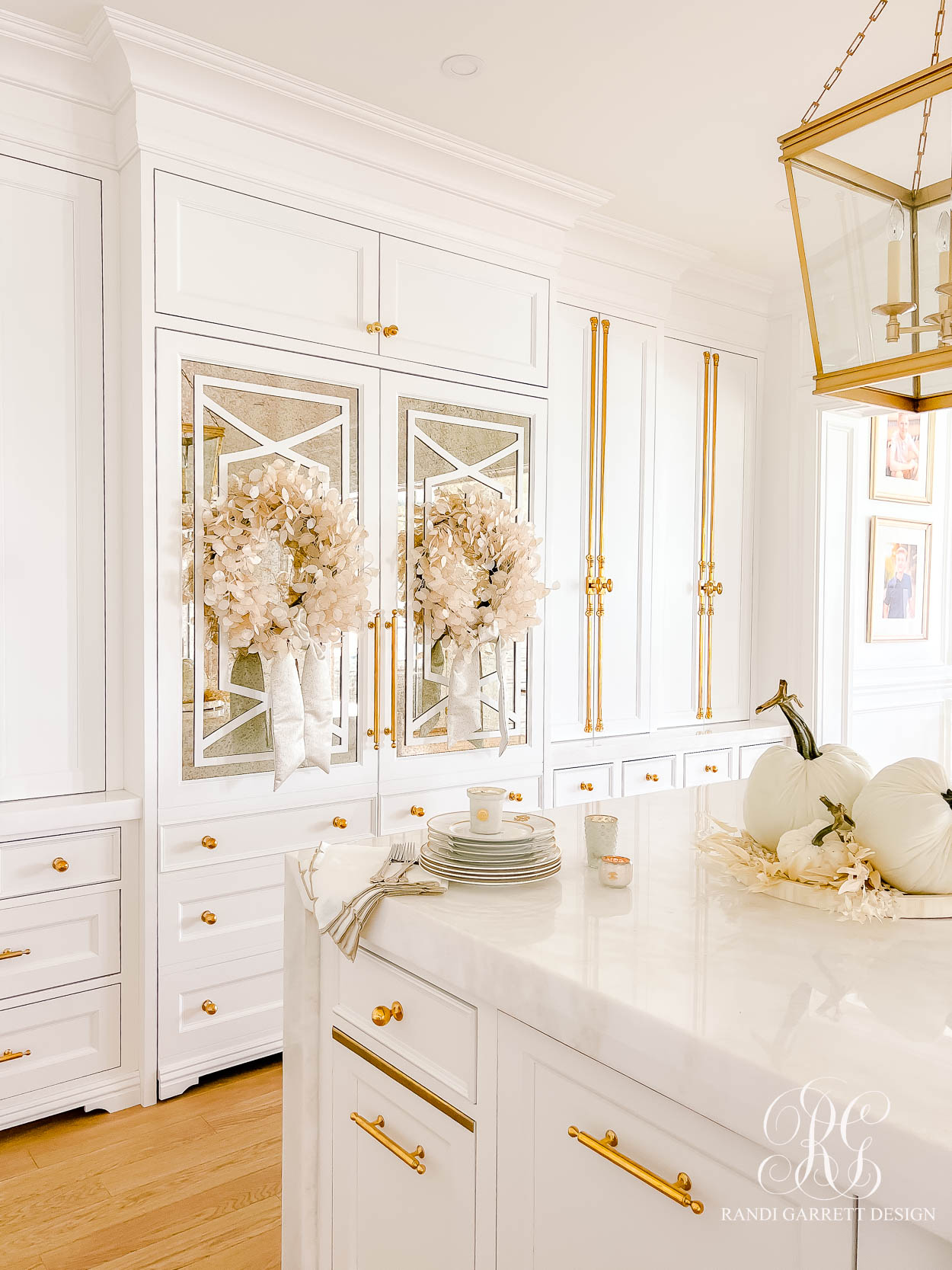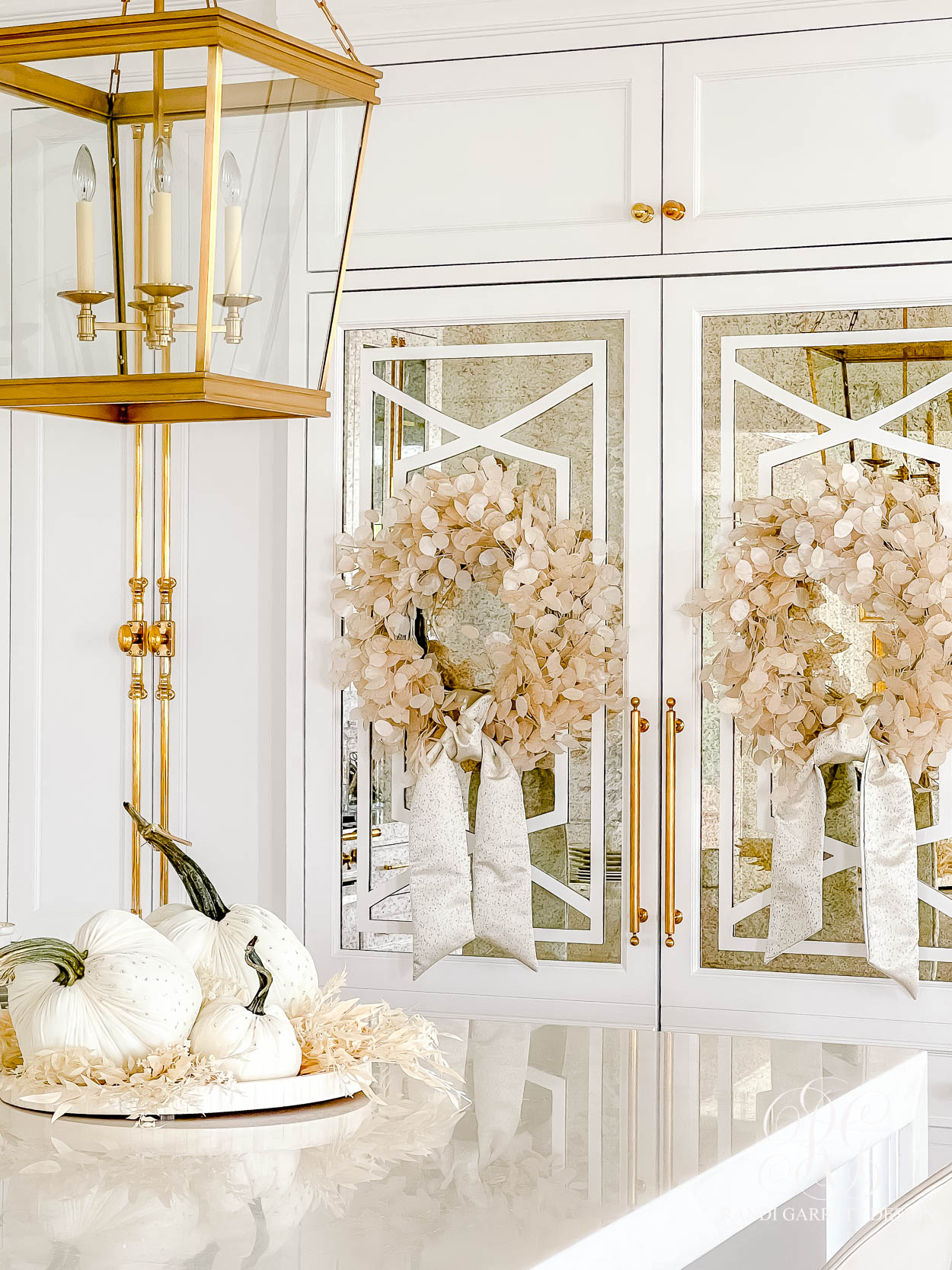 Luxe Velvet Pumpkins
Elevate your kitchen countertop with these stunning, luxe velvet Hot Skwash pumpkins ( I used a JJ Ivory with crystals, 10″ Ivory with crystals and 26″ with crystals). Place a few on a beautiful tray (I used this mother of pearl tray). Next, nestle a few neutral colors fall foliage stems under the pumpkins to create a beautiful fall arrangement. This can be used on your island, countertop or table. You can use any color combo you wish!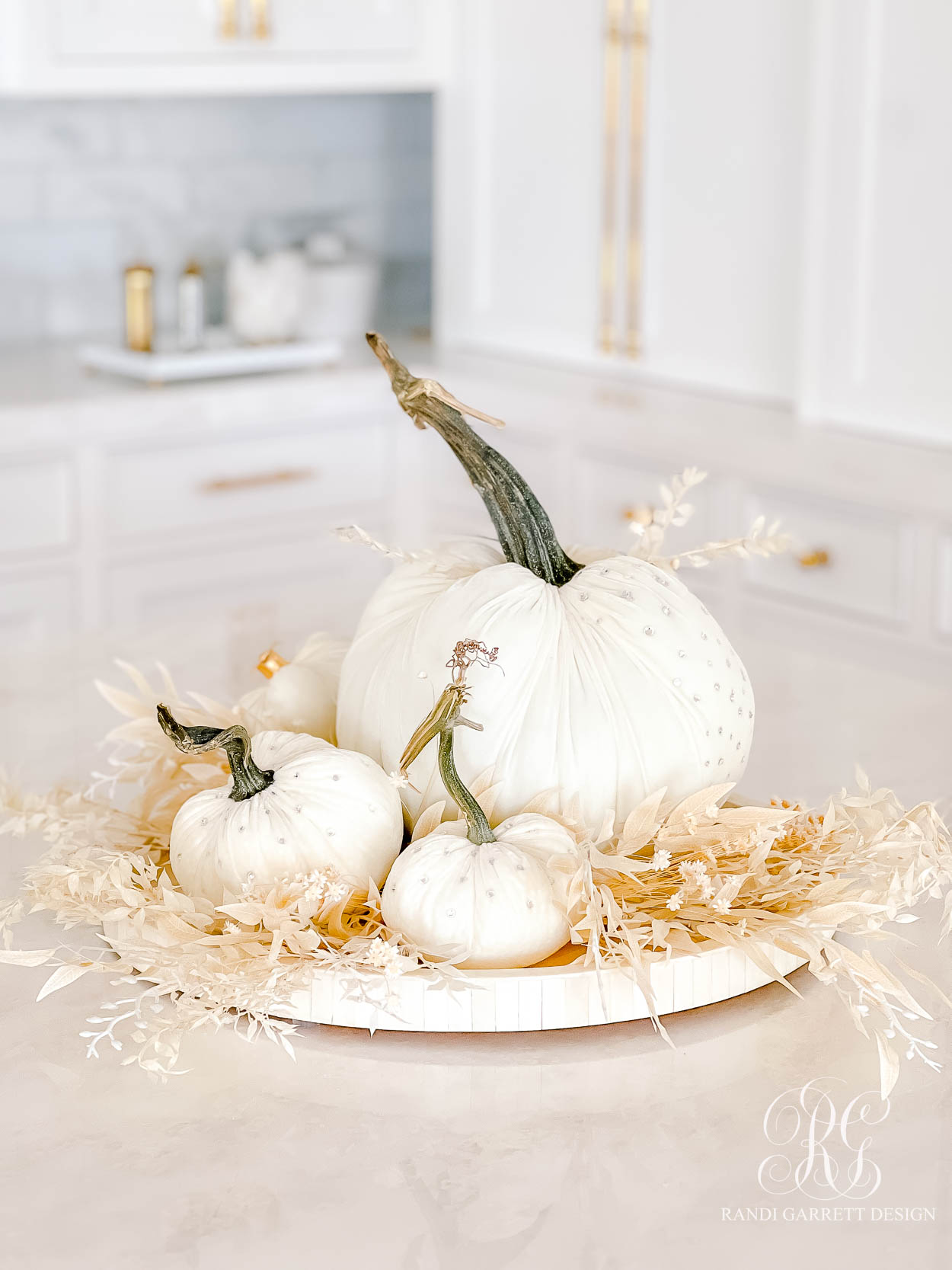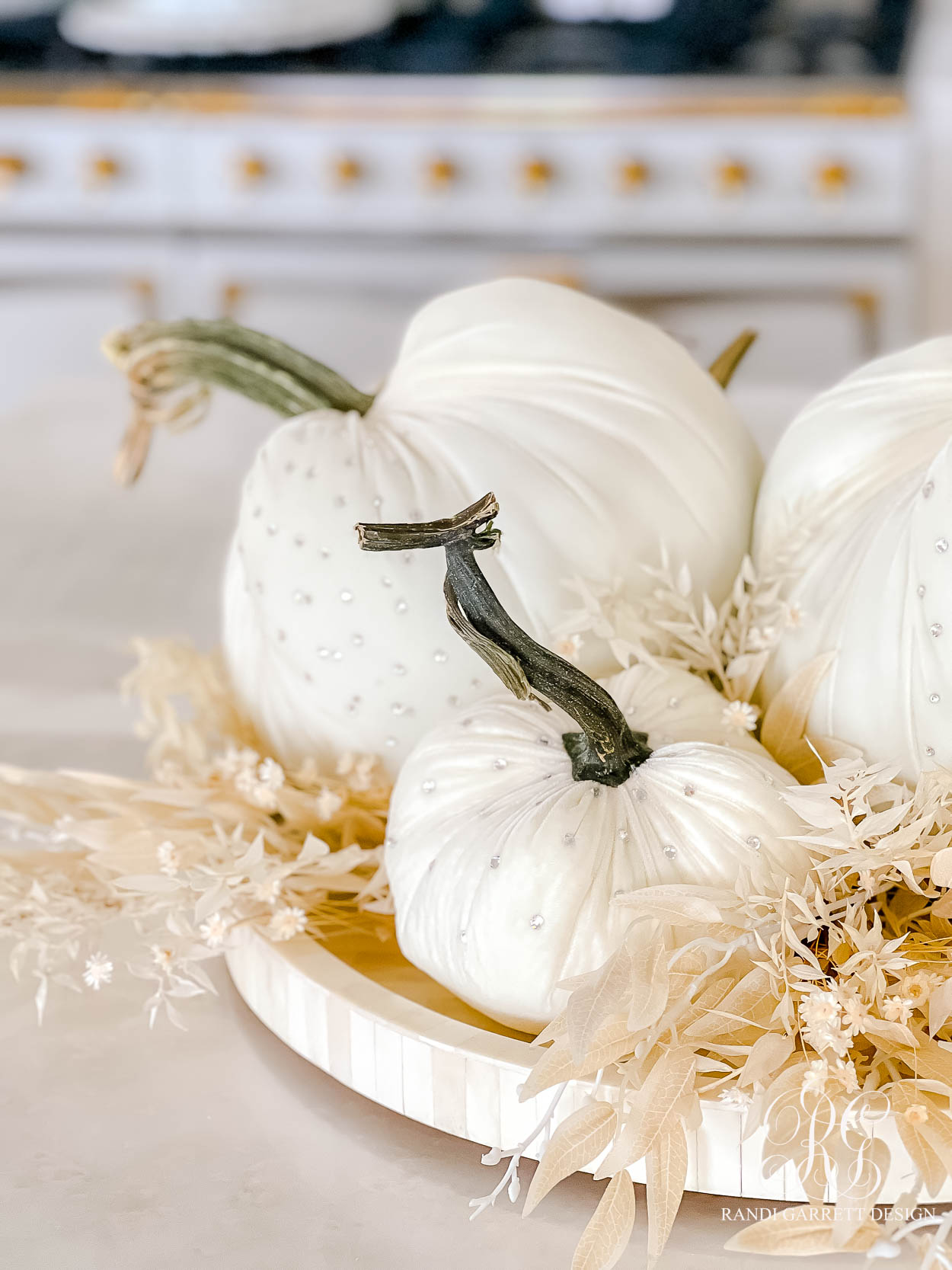 Dazzling Dishes
Pull out your prettiest dishes and use them to create a gorgeous fall vignette in your kitchen. I love using these white and gold monogrammed dishes around the holidays. My silver and gold bee flatware is also a special touch to add to the vignette. These gold embroidered napkins will take your breath away. Sprinkle a few votives around for a little magical glow. I added vintage Chanel buttons to mine. Just clip the button hook off the back and hot glue them to your candle votive.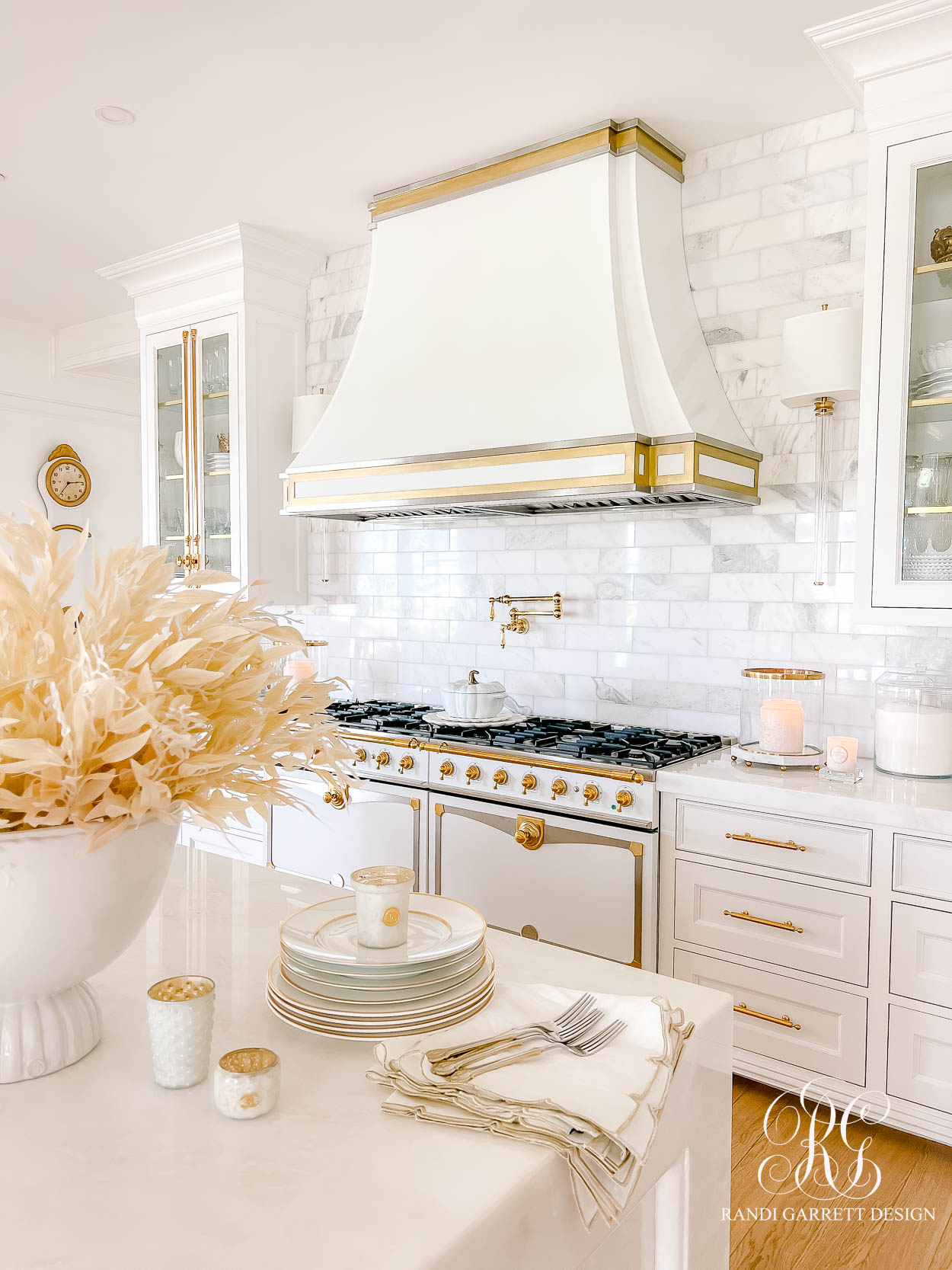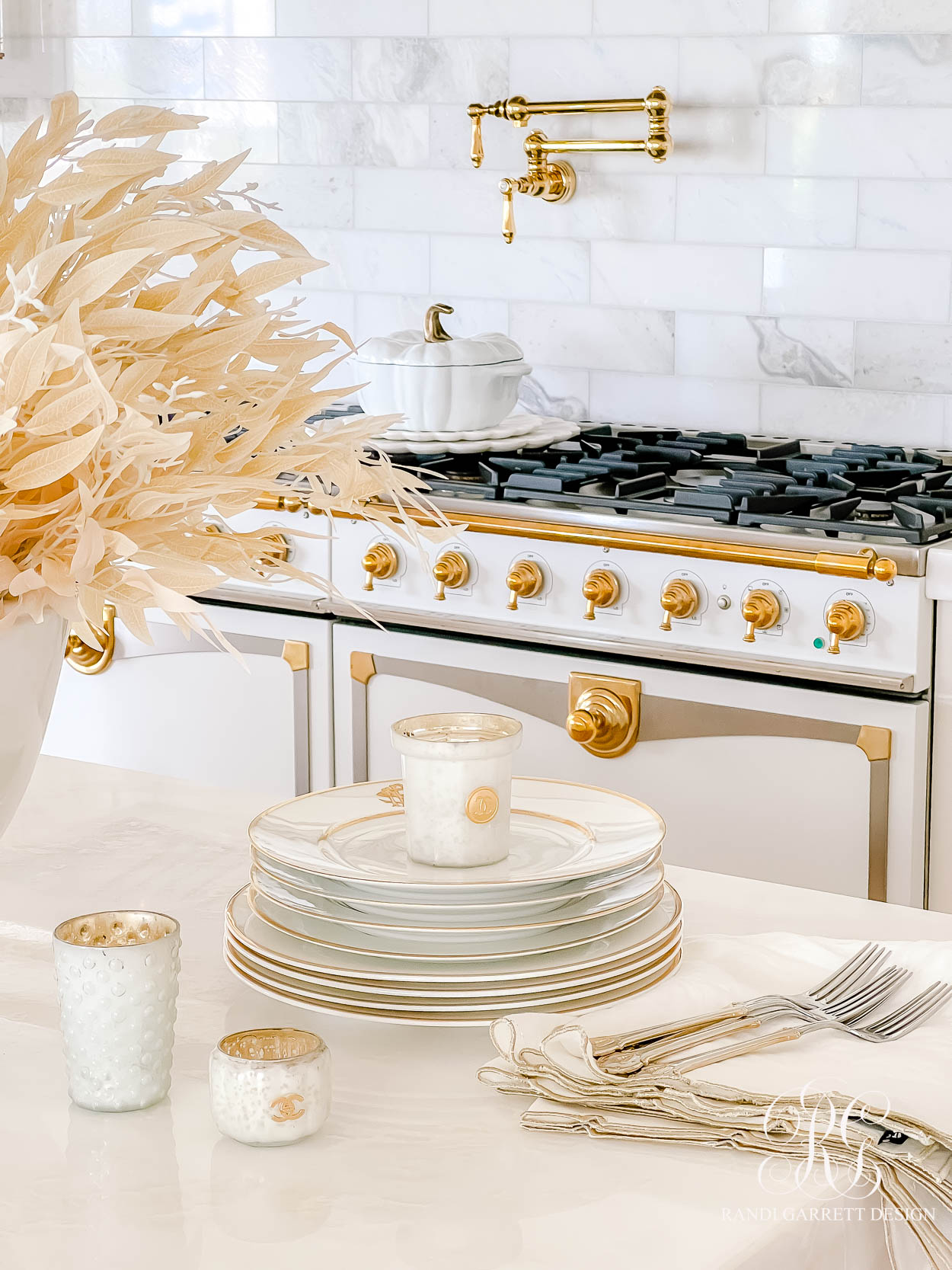 Sparkling Accents
Without going overboard, add a sparkling of accents to your kitchen countertops and cupboards. A little dusting of fall goes a long way. You don't have to use traditional fall decorations to dress your home in the magic of fall. Instead incorporate gold, crystal, marble and accessories with pretty lines. Your splashes of fall foliage will sing the praises of fall while your sparkling accents will be the backup singers.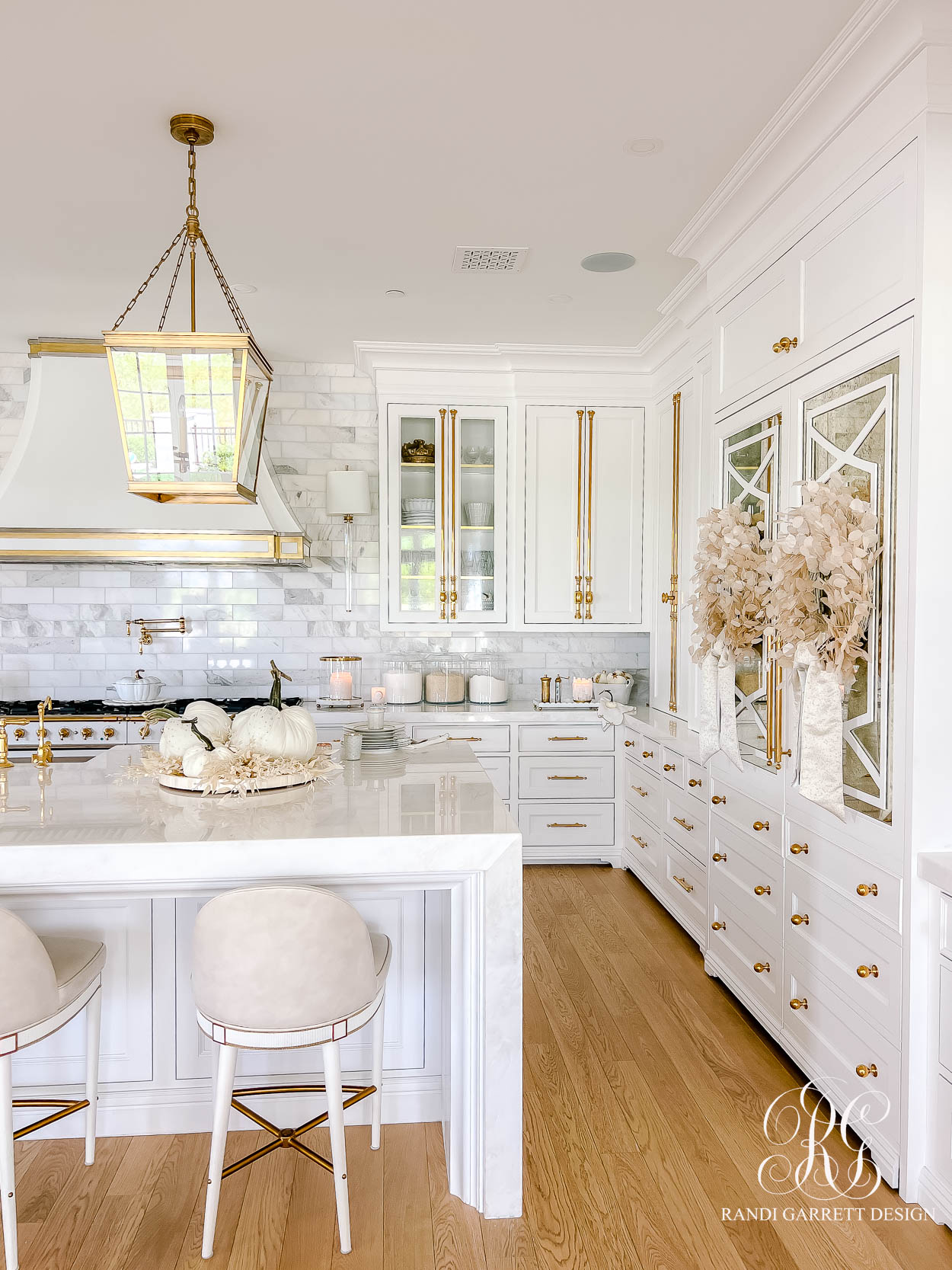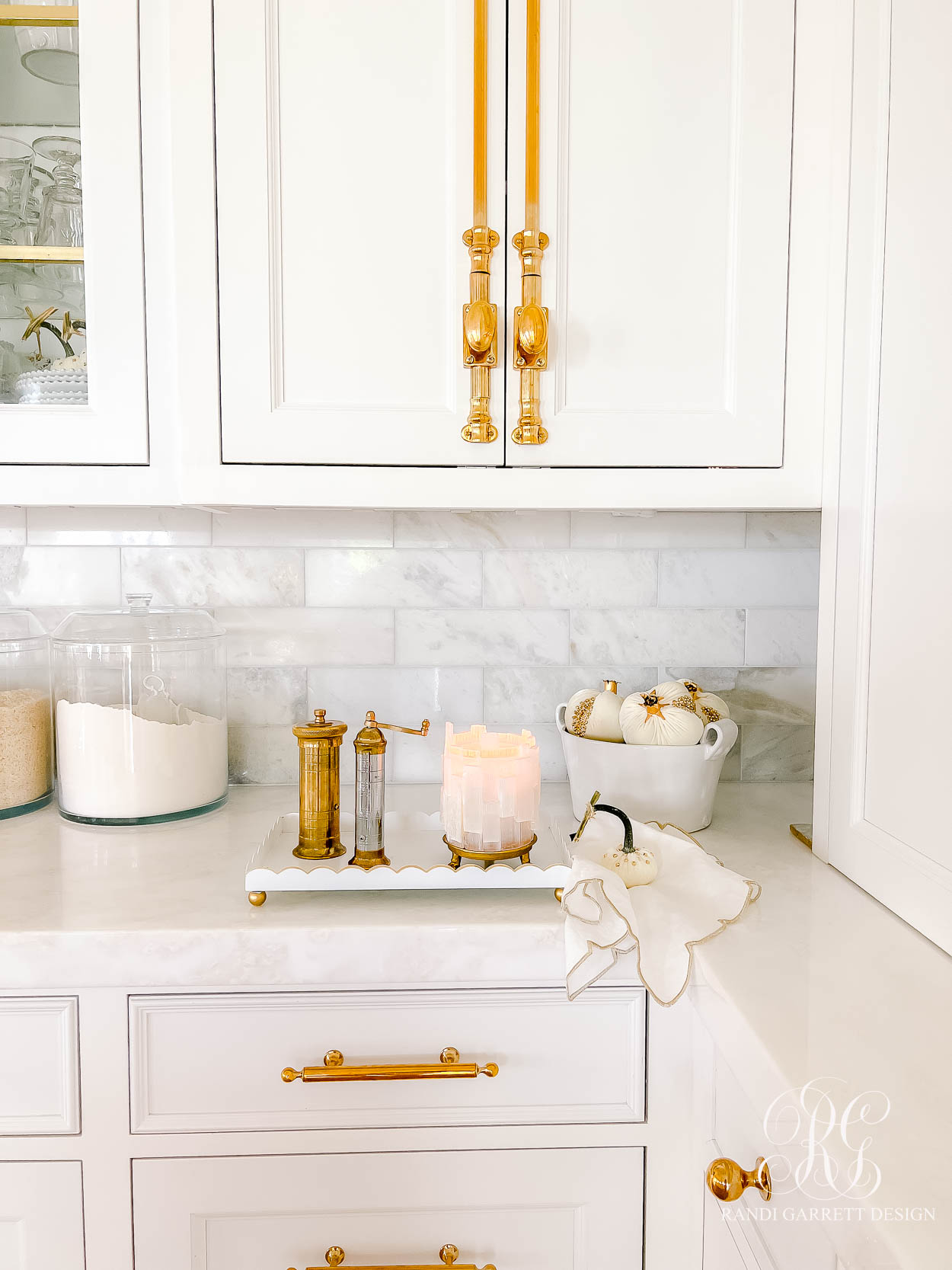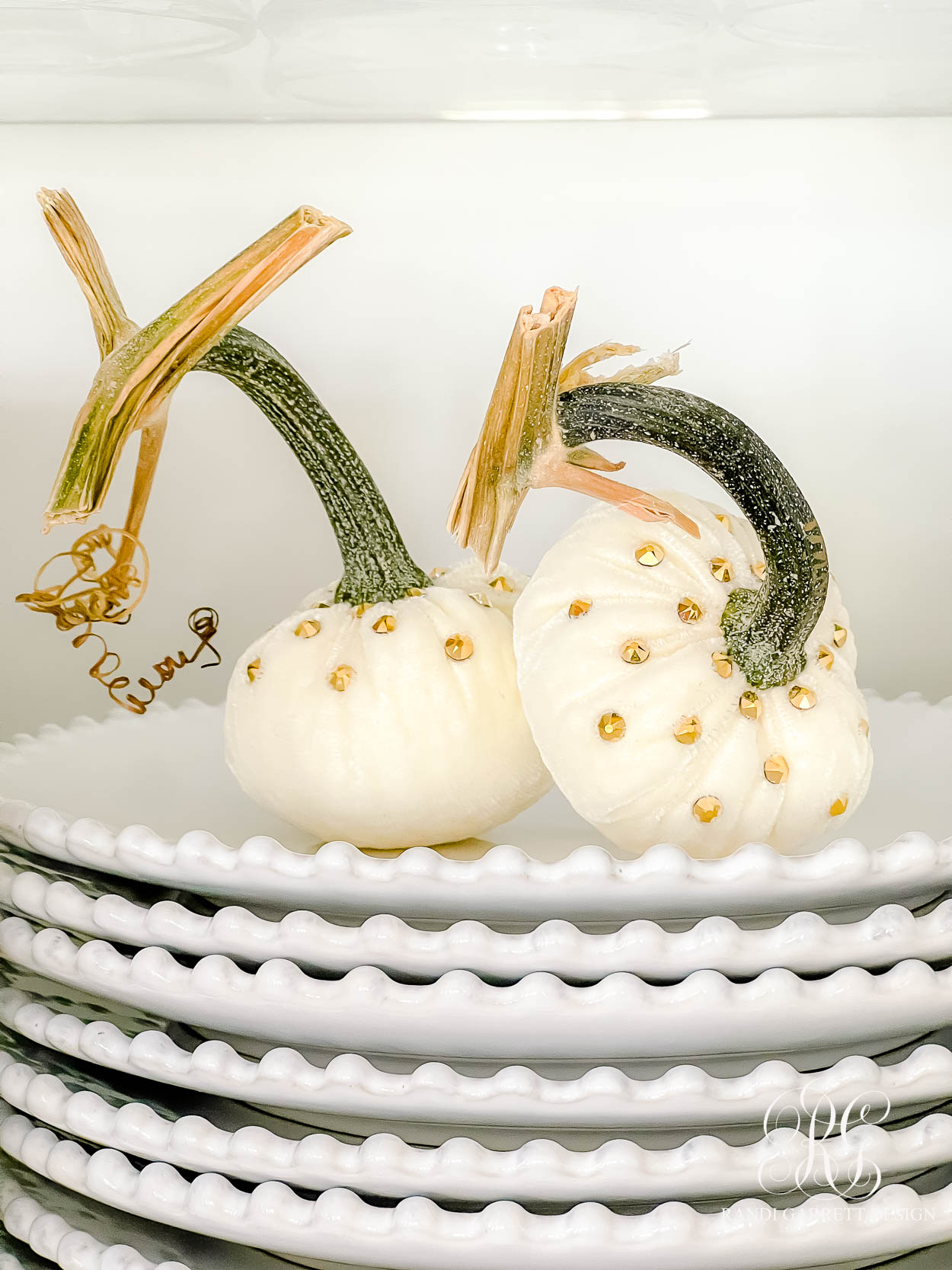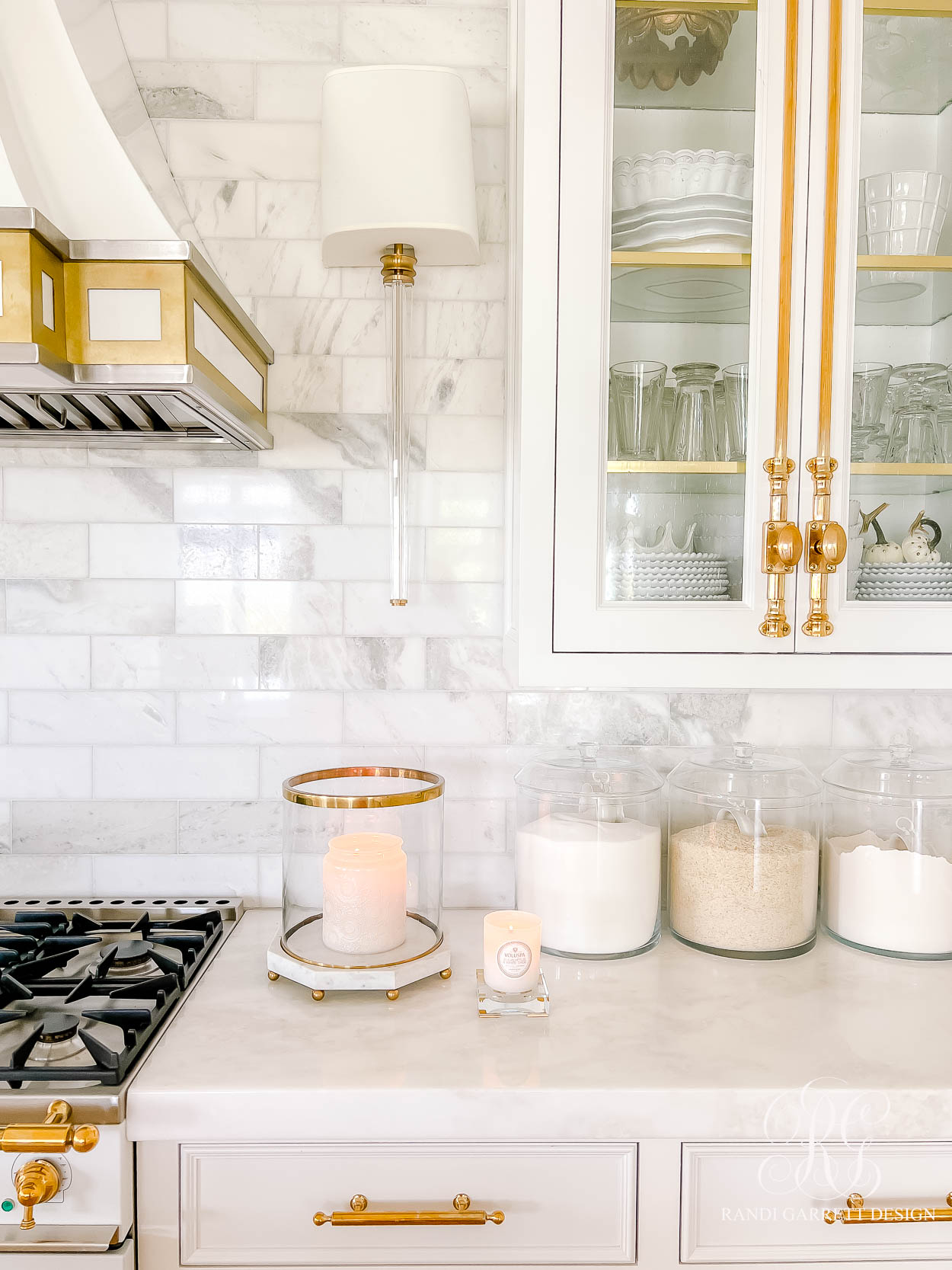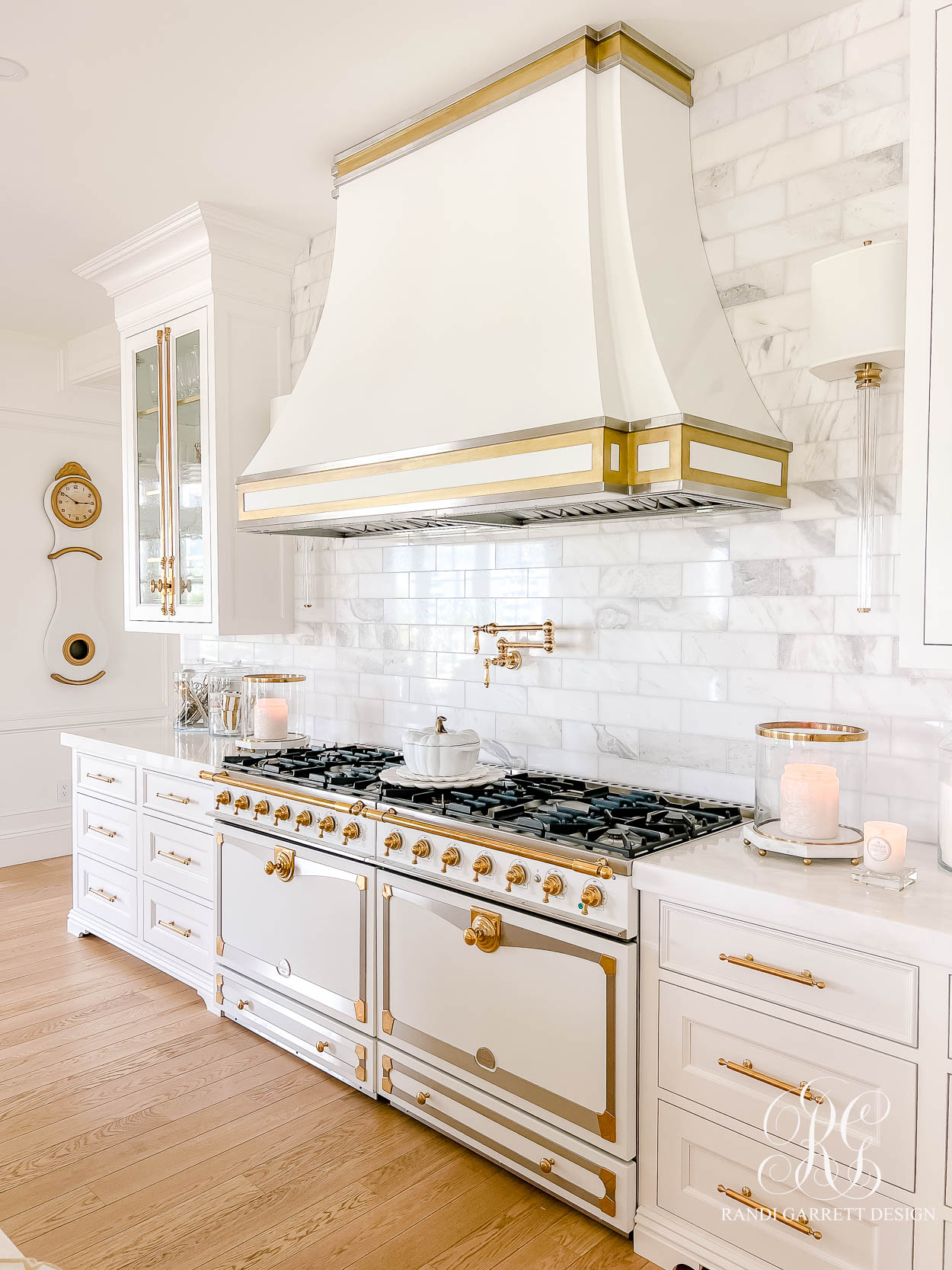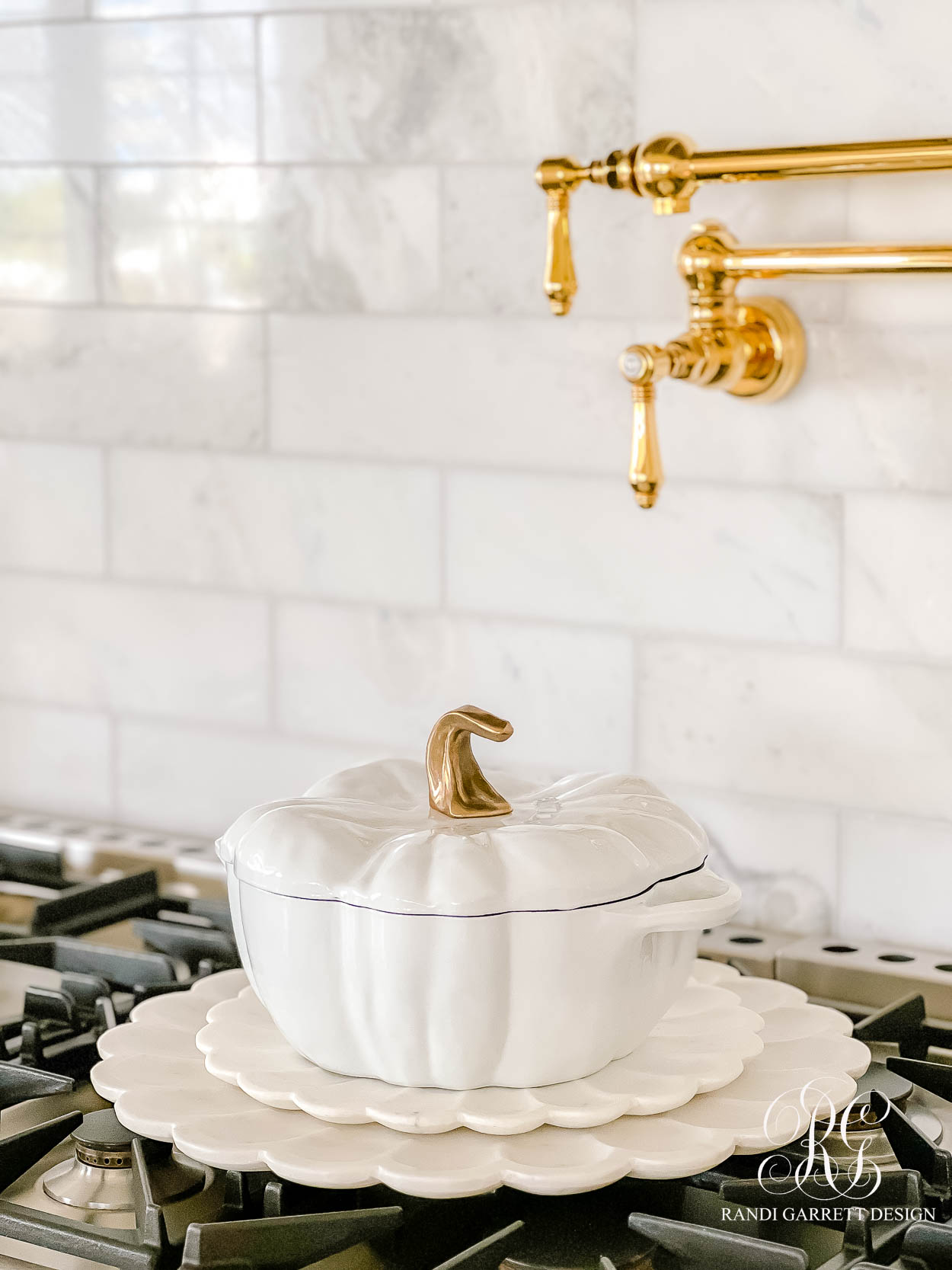 A Magical Glow
Candles set the magical glow for the fall season. Style them in your kitchen to bring that magic into your space.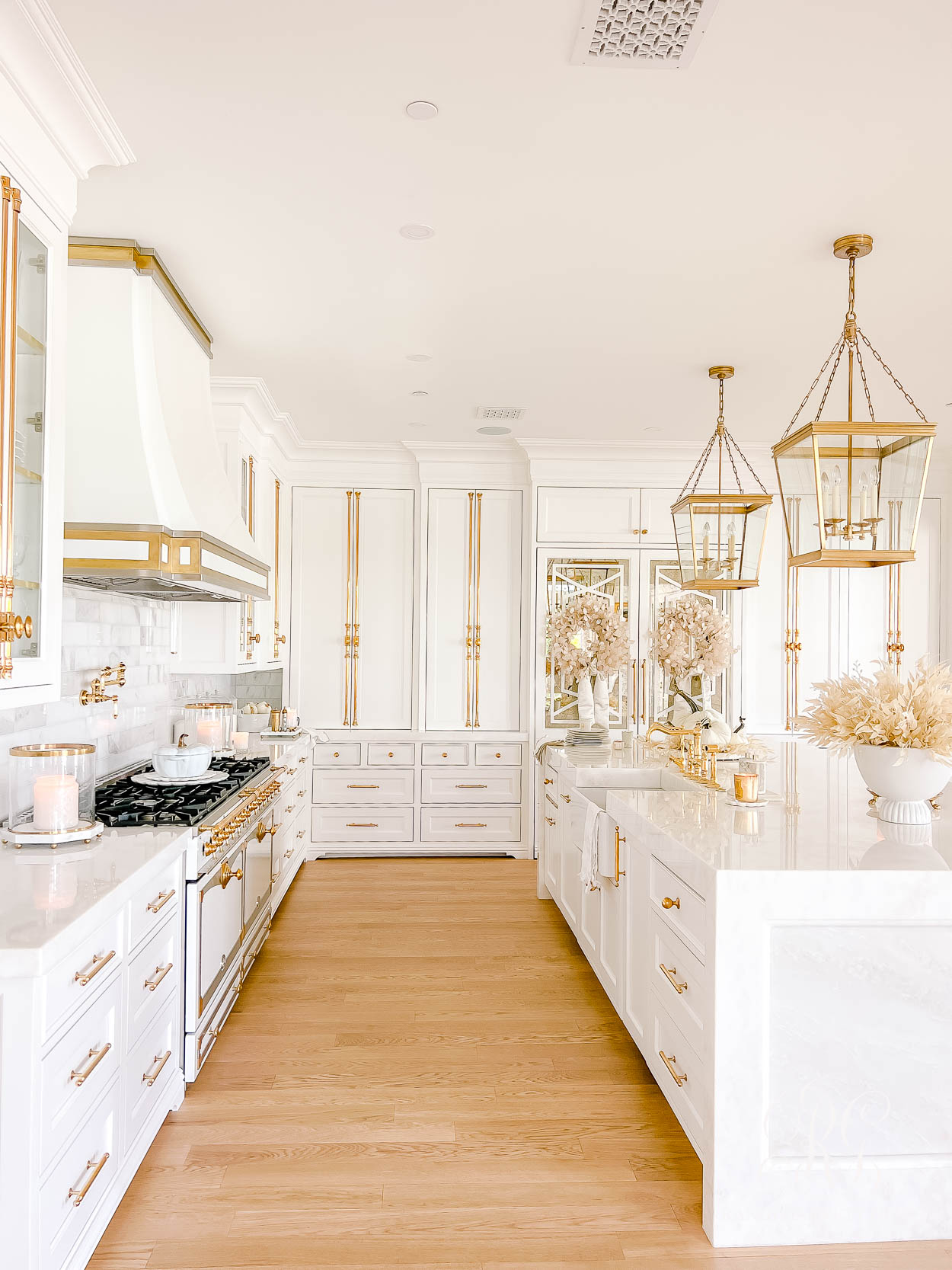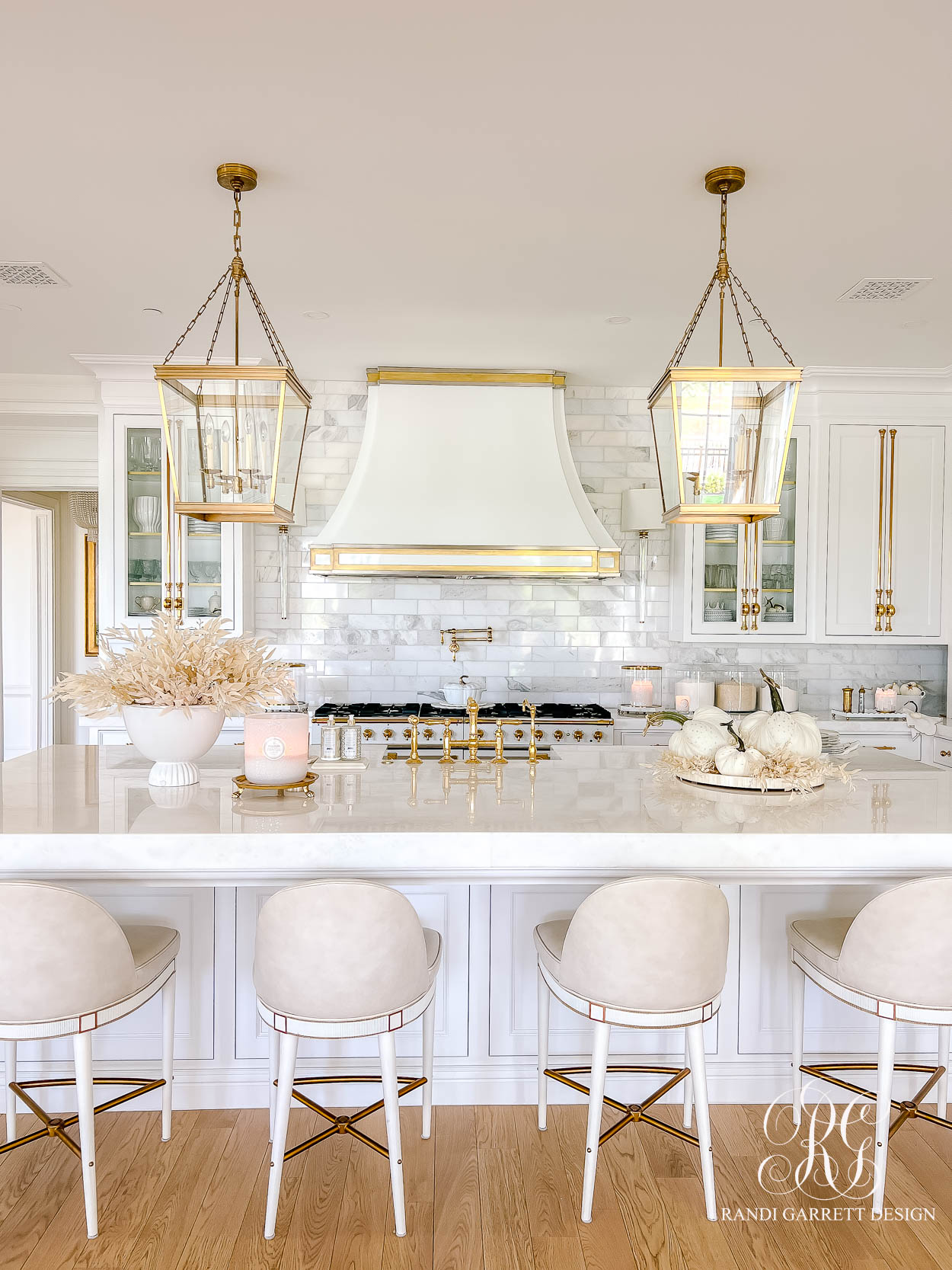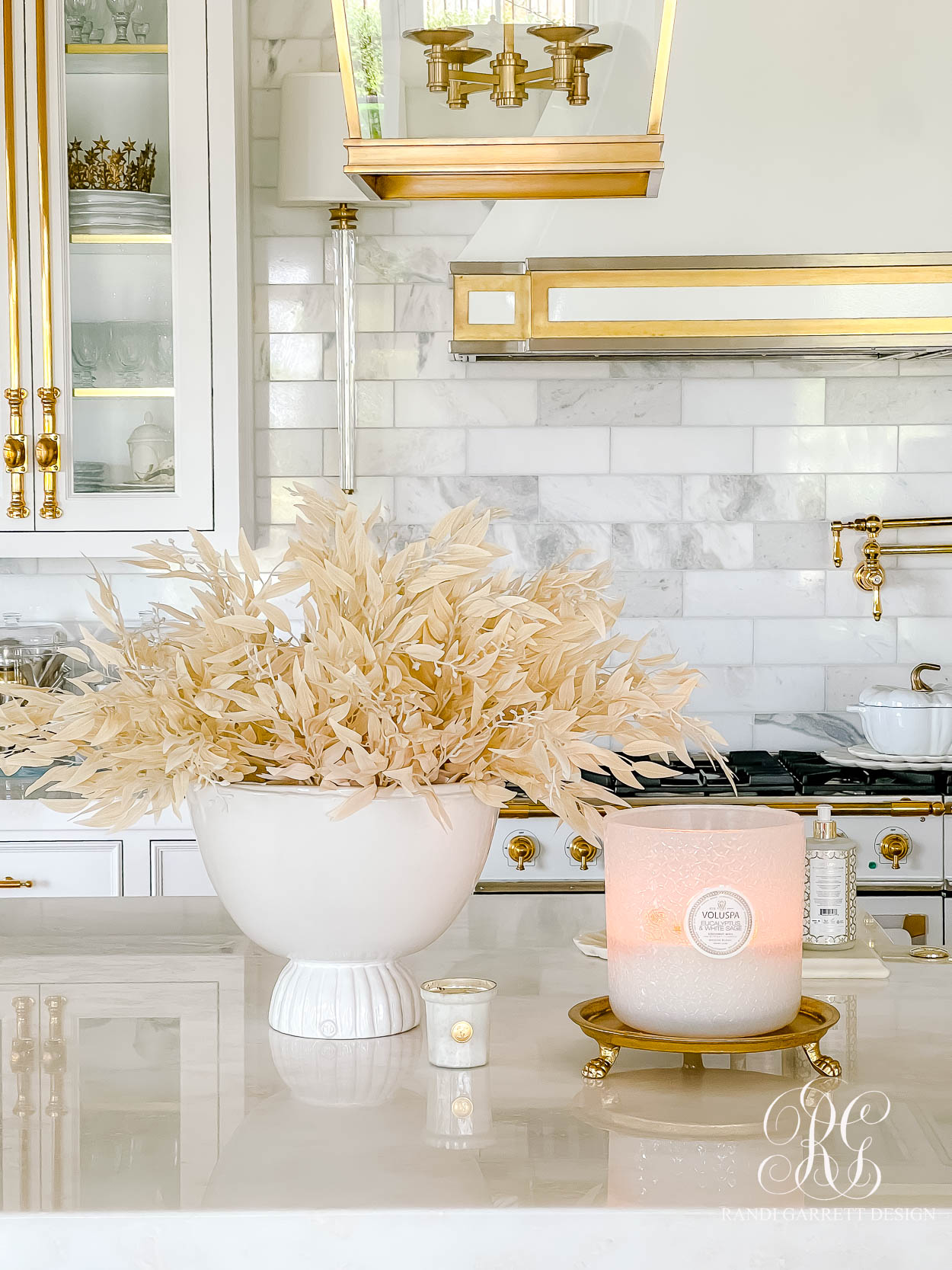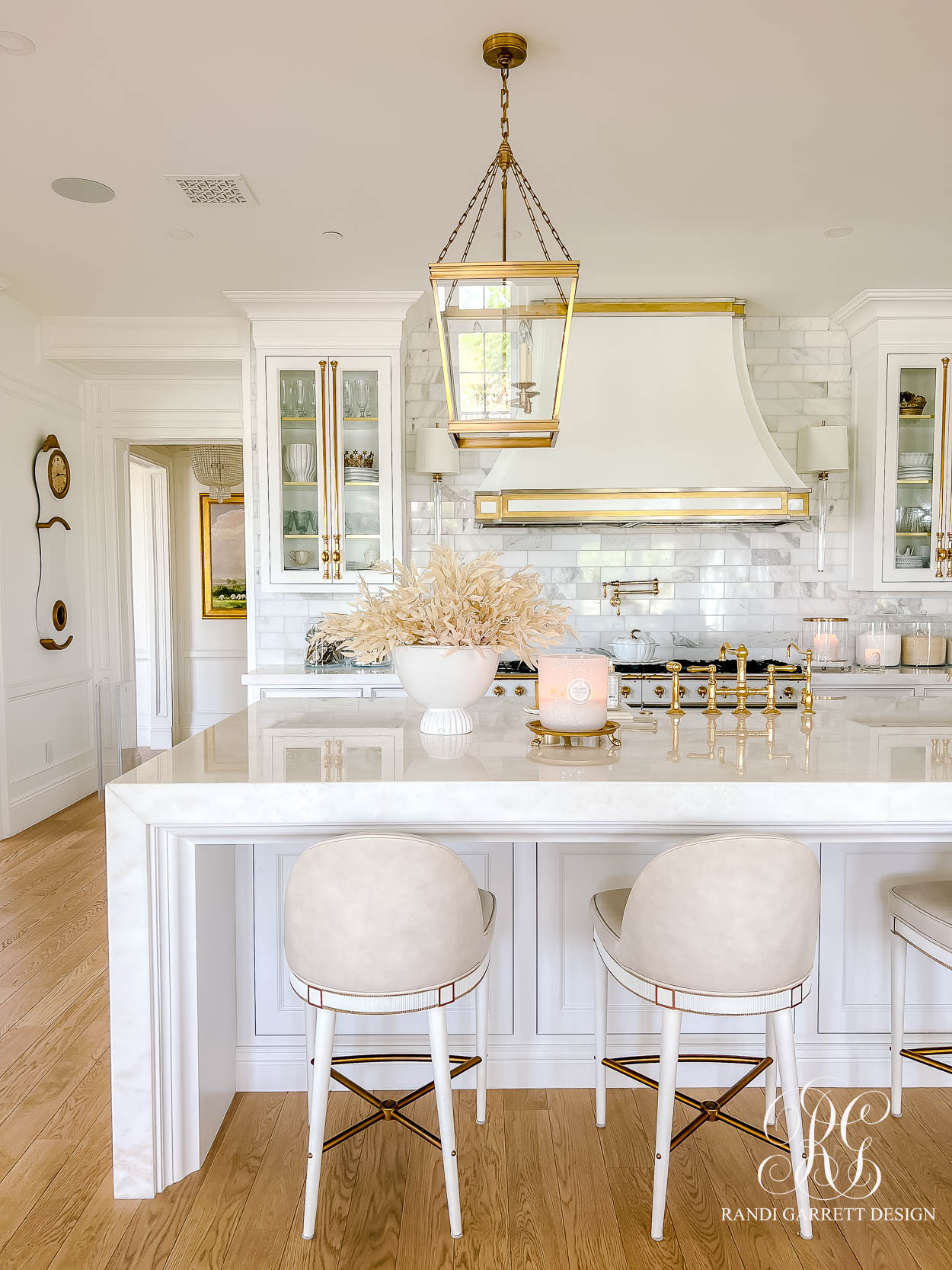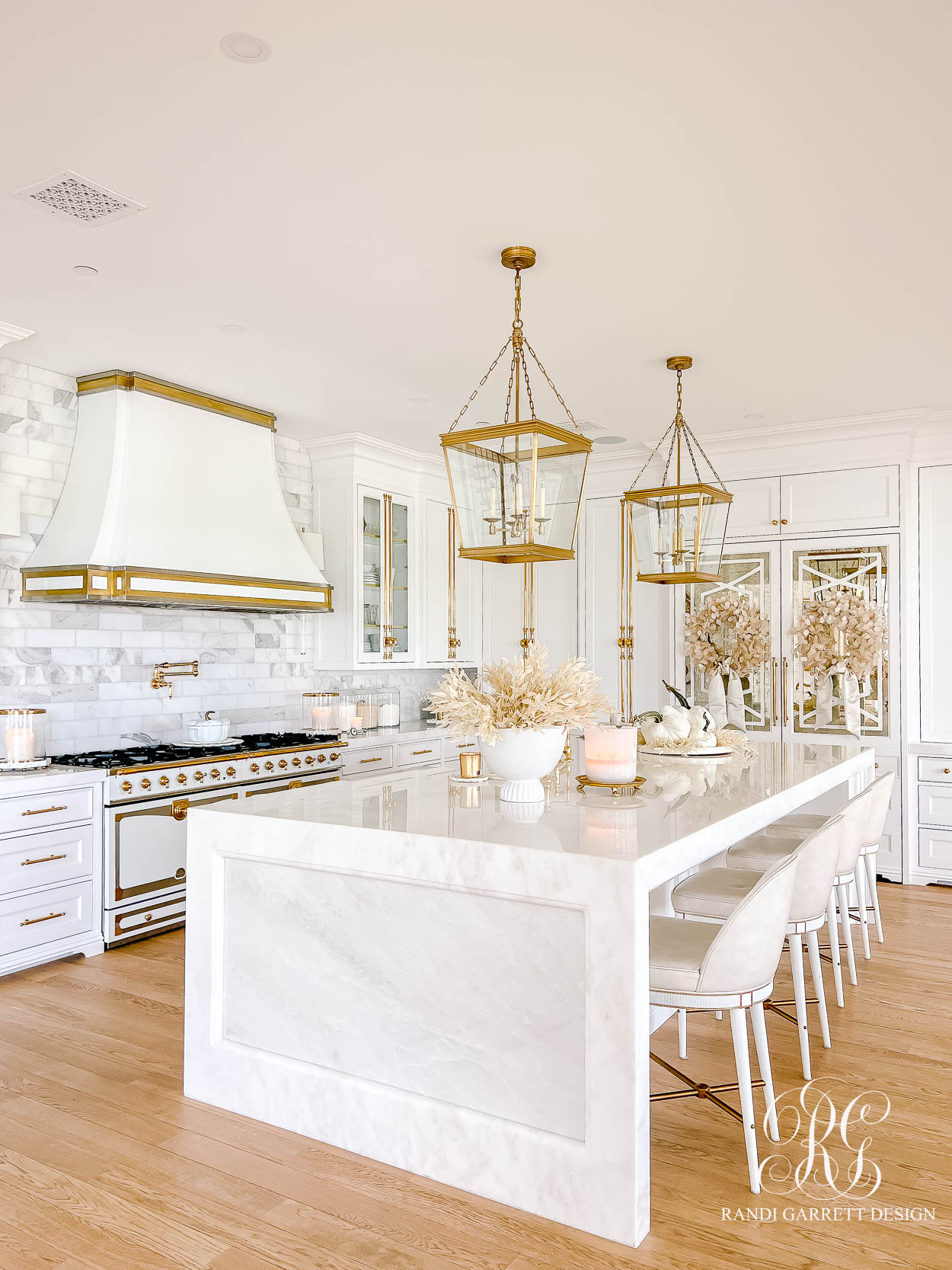 A Splash of Color
If neutrals aren't your jam, you can add a simple splash of color to your kitchen to create some fall magic! Instead of using all white velvet pumpkins, add a few colored ones. I added a fewBlue Ice Hot Skwash crystal pumpkins and Sea Foam feather pumpkins, to my countertop arrangement. Either way, it is a stunning fall focal point.
Add arunner in your favorite fall accent color to your floor to add some warmth.