I've never been a big fan of orange Halloween / Fall decor, that is until this year! Too much color usually stressed me out. This year, I have fallen in love with pops of orange around our home. Maybe it's the warmth the soft shades of orange bring into a room that make me love it so much. Or, maybe it's the energy orange brings into a room! 2020 hasn't been a typical year, so I figured, why not embrace it and do something fun and unexpected for a change! Tablescapes are the perfect place to be brave and experiment with color!
It is with great excitement I present you with a very untypical (for me) Fall Table featuring orange pumpkins and butterflies! I had so much fun putting this table together! Various shades of luxurious velvet pumpkins (from my friends at Hot Skwash– their pumpkins are exquisite and so perfect for any Fall decor project you are working on), mixed with orange butterflies for whimsy, all nestled on top of a bed of soft orange Fall leaves and elegant magnolia blossoms. This whimsical table is anchored with a beautiful velvet leopard table runner.
I hope you enjoy this playful orange butterfly Fall table! It can be used to help you celebrate Halloween or any special Fall gathering.
This post contains affiliate links (full disclosure here).
Orange Butterfly Fall Table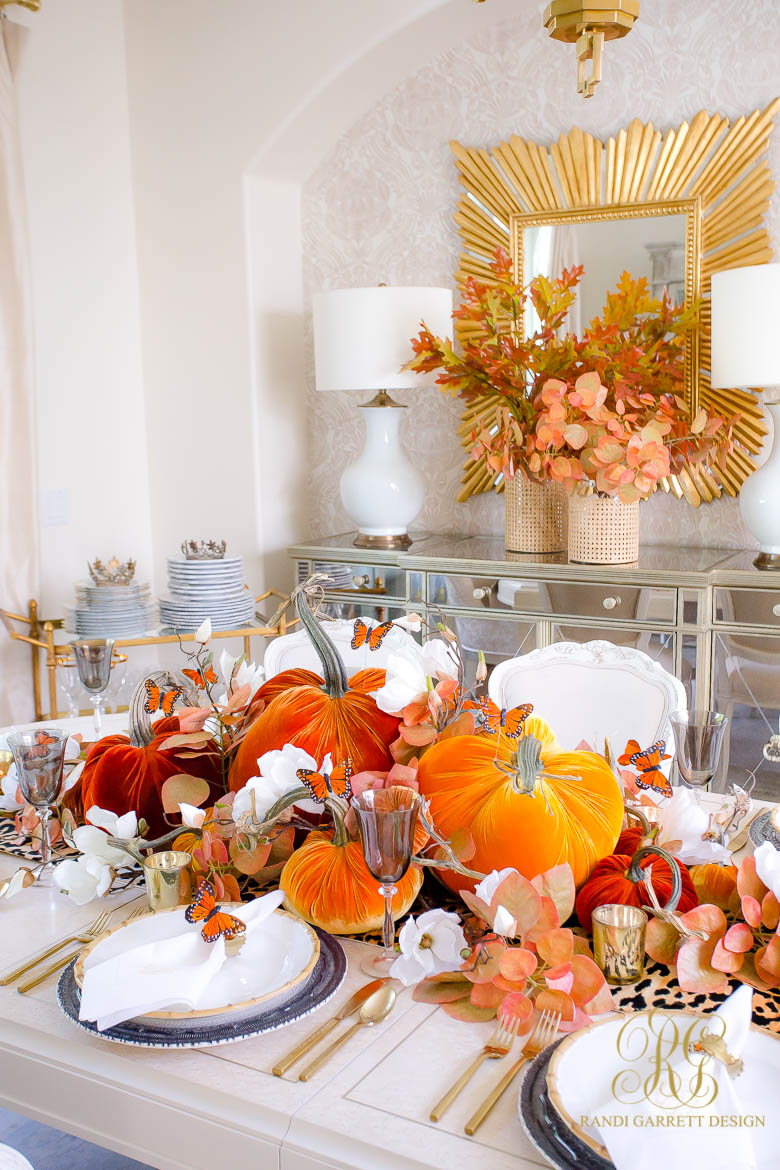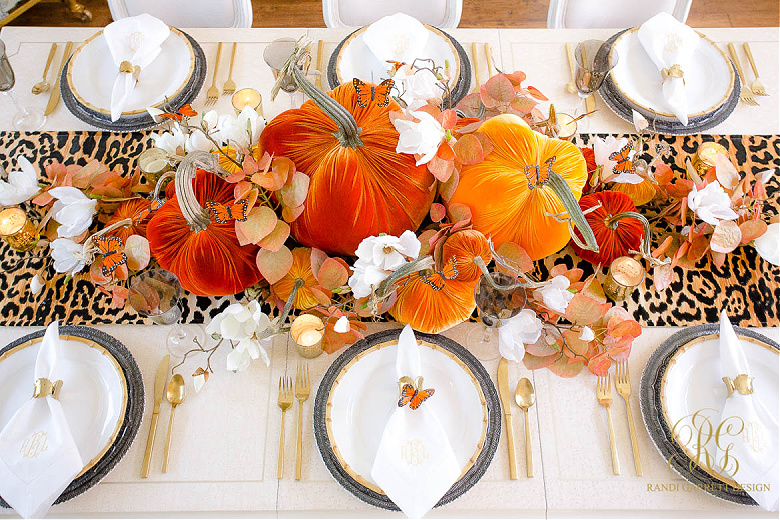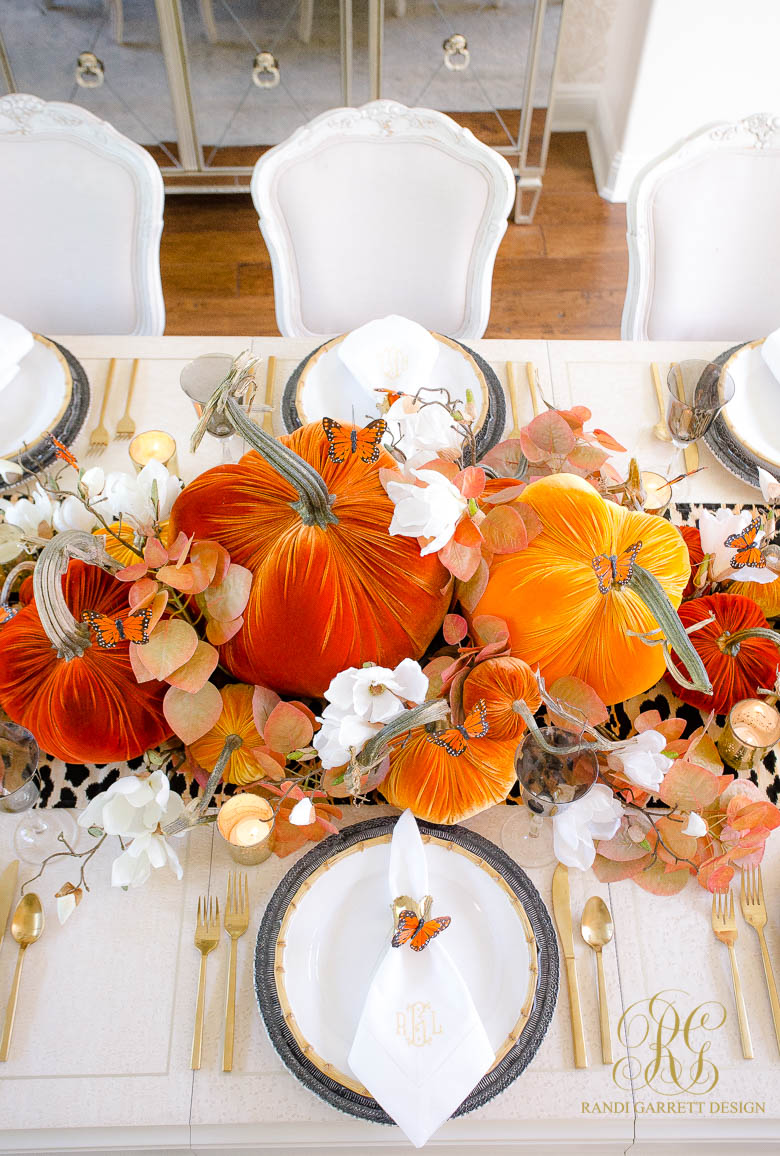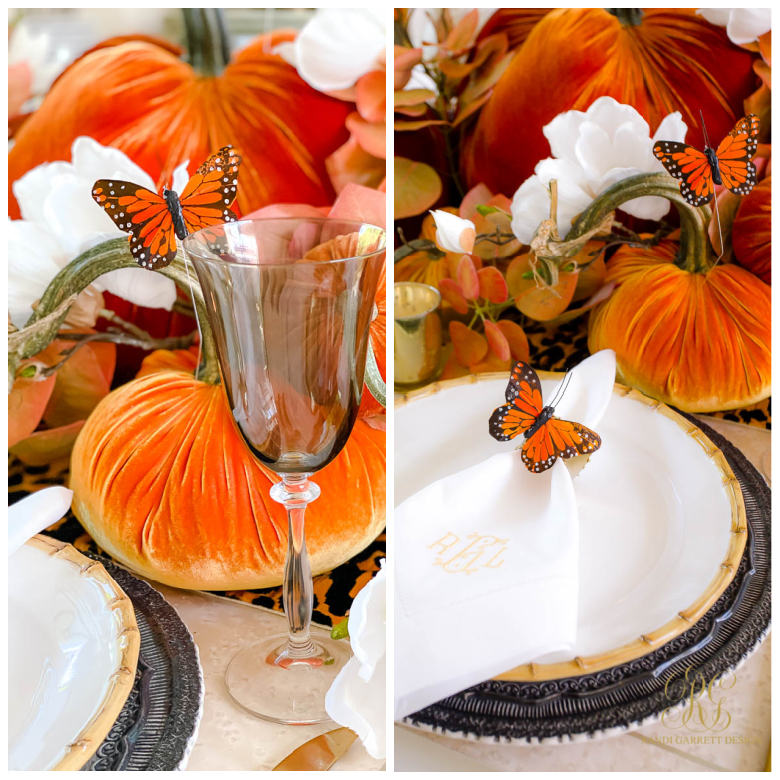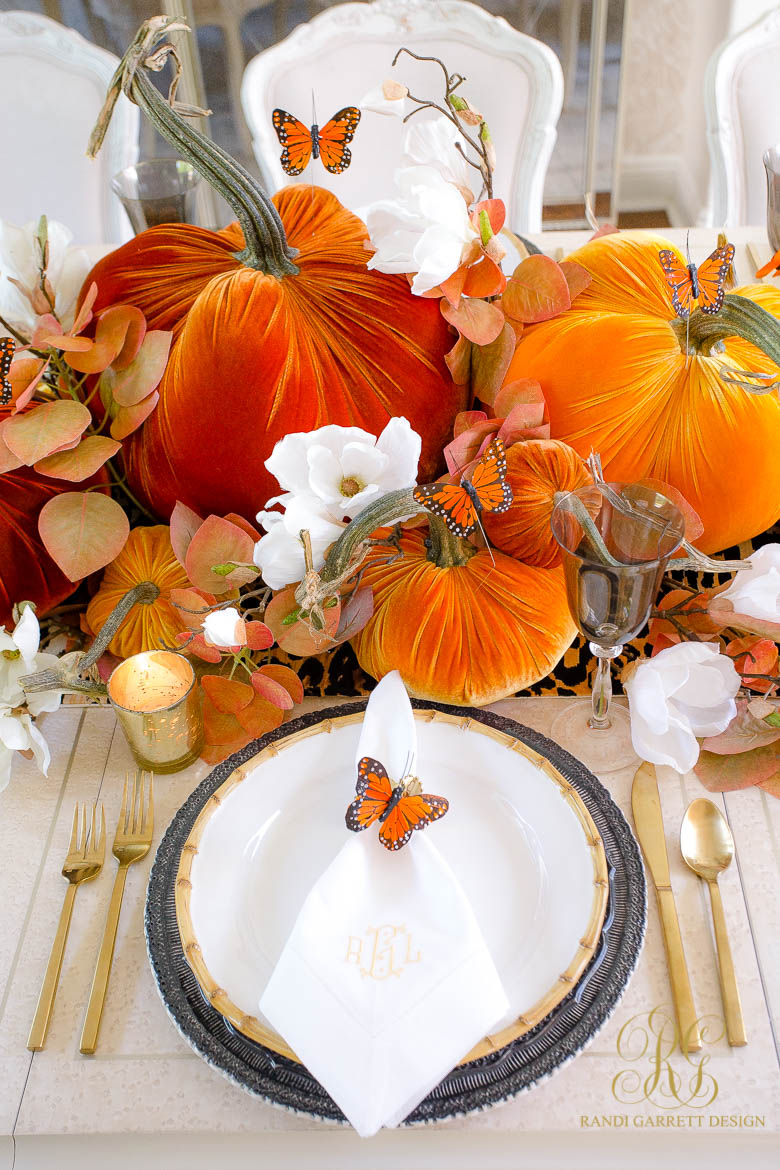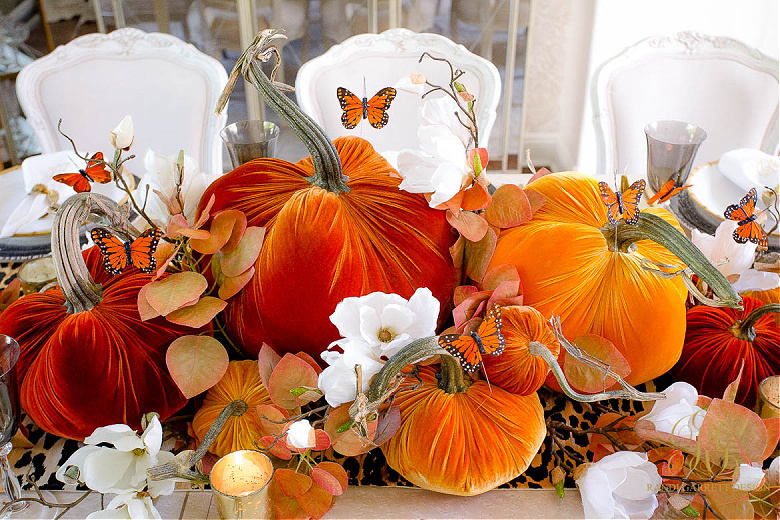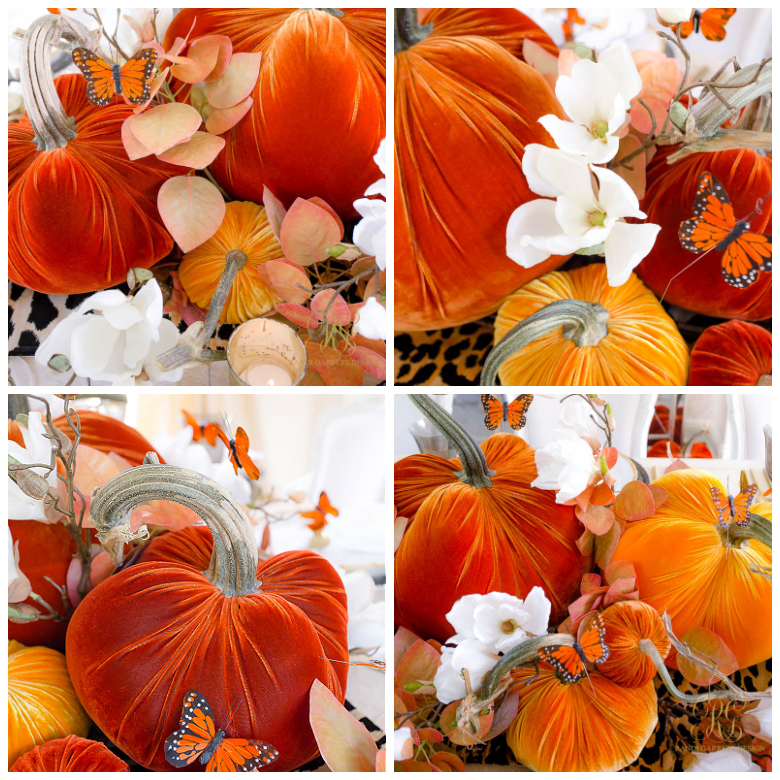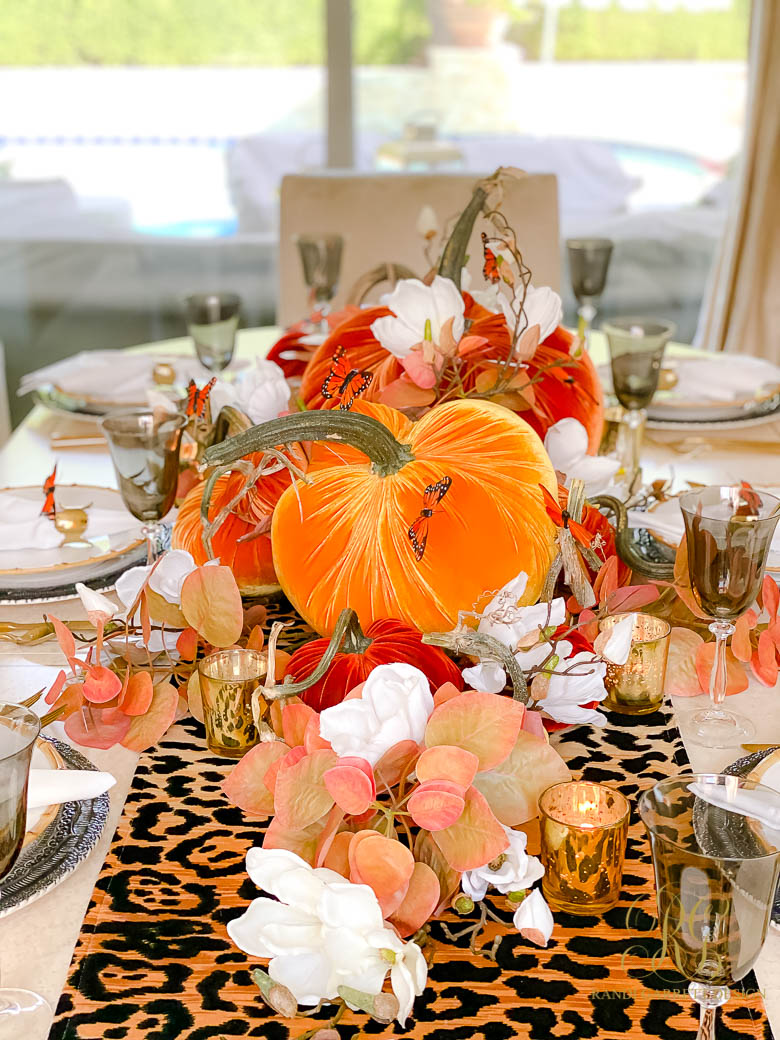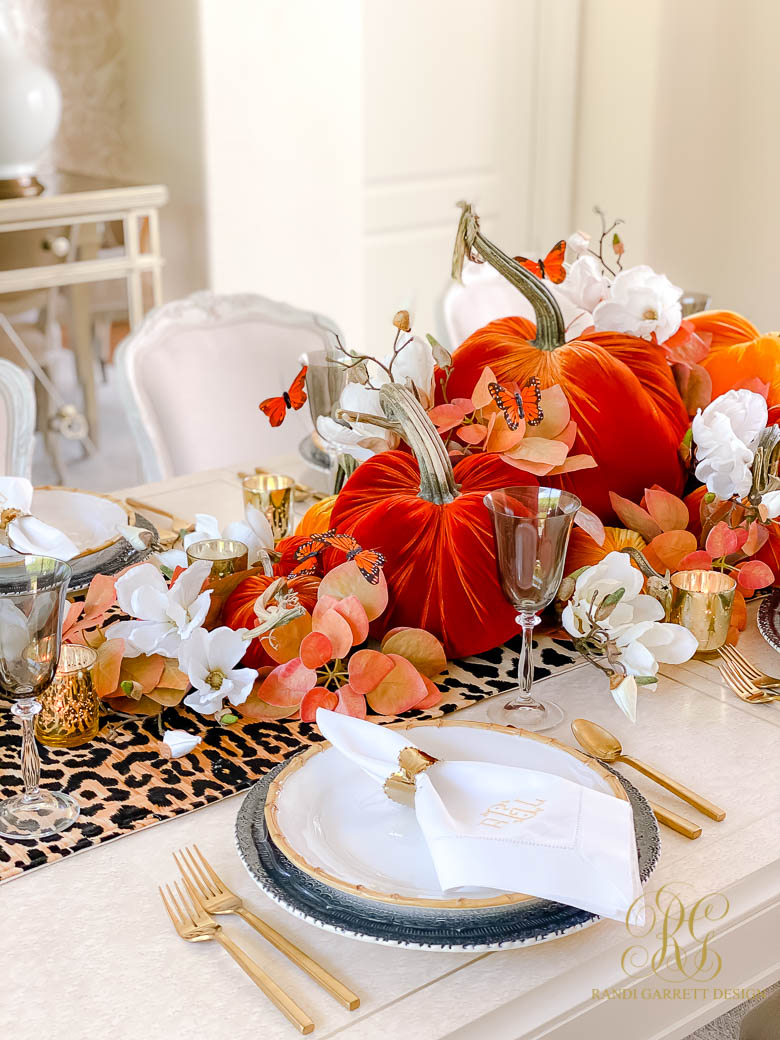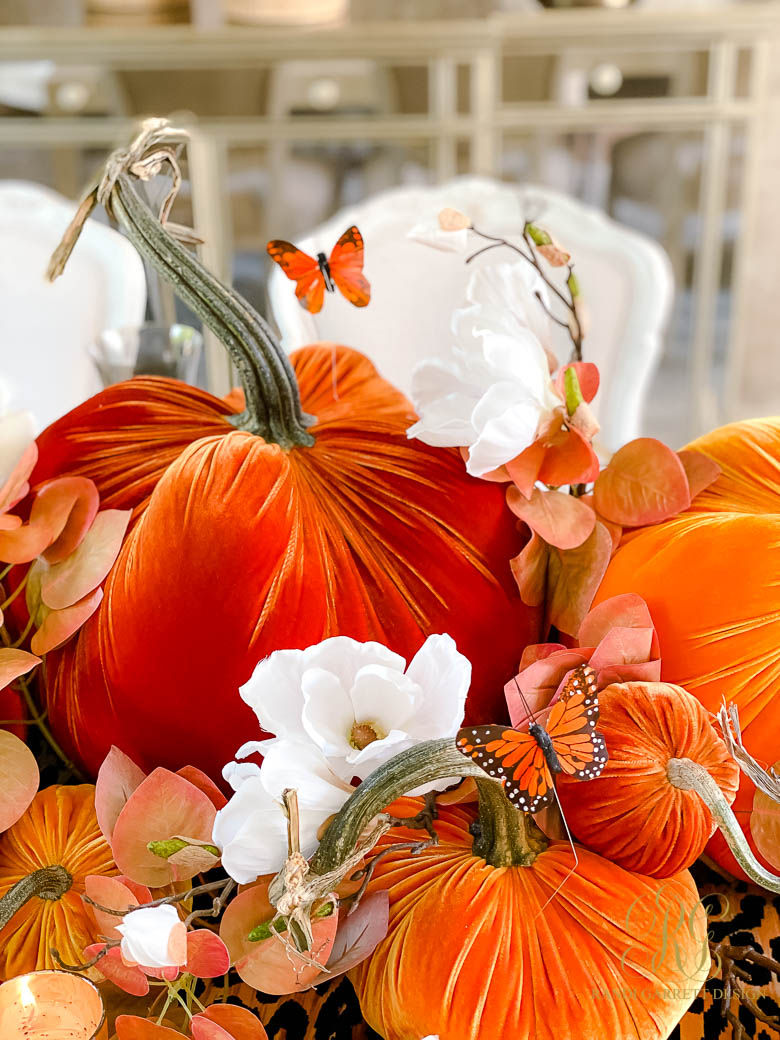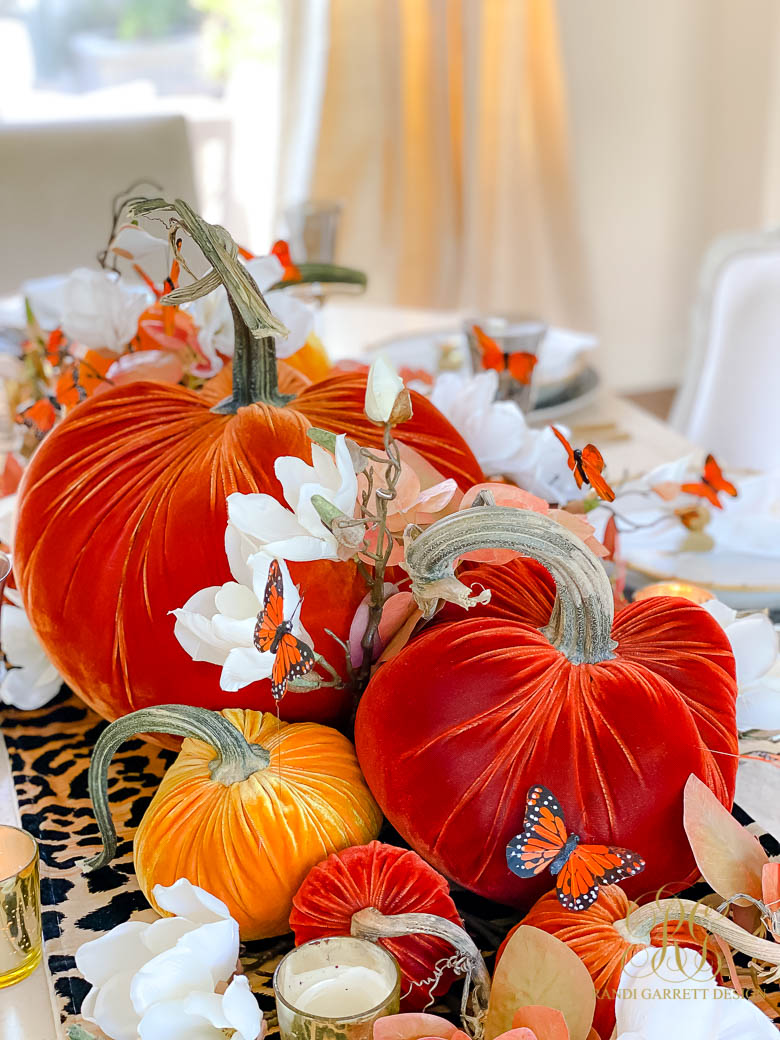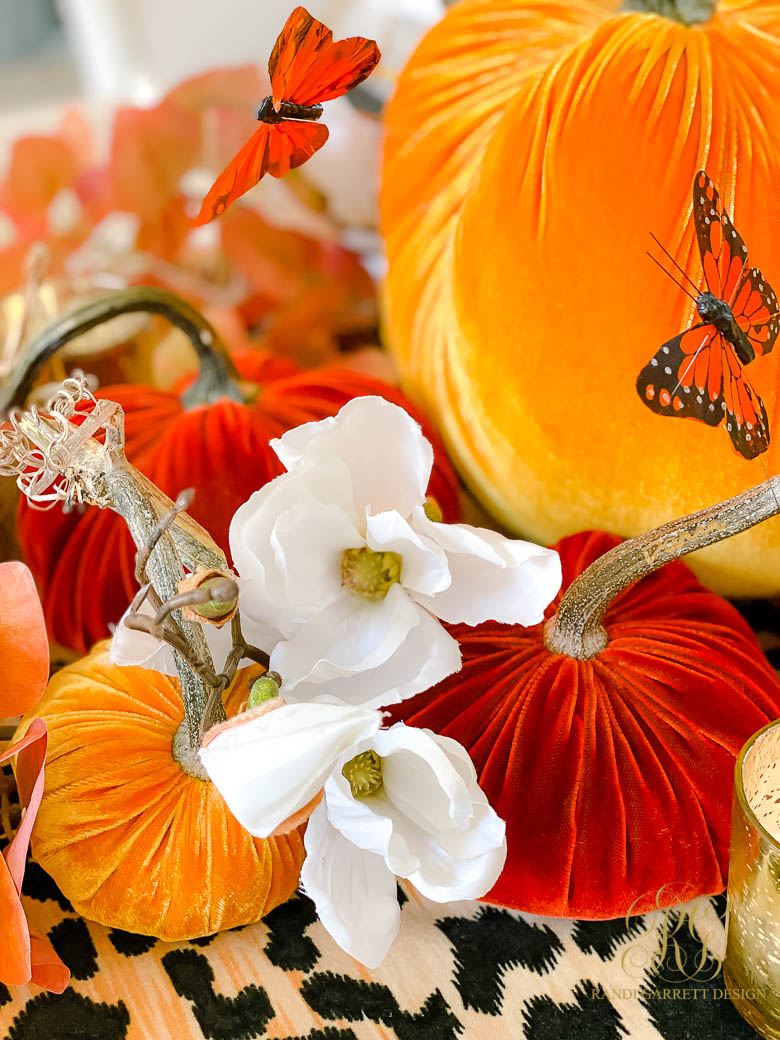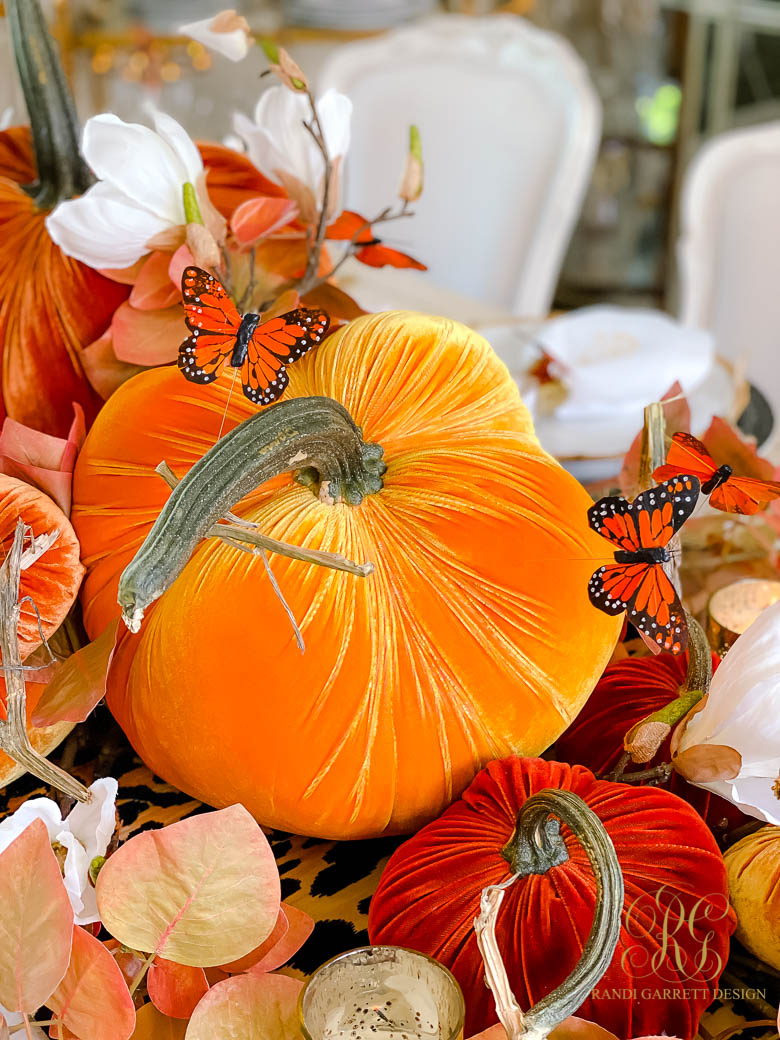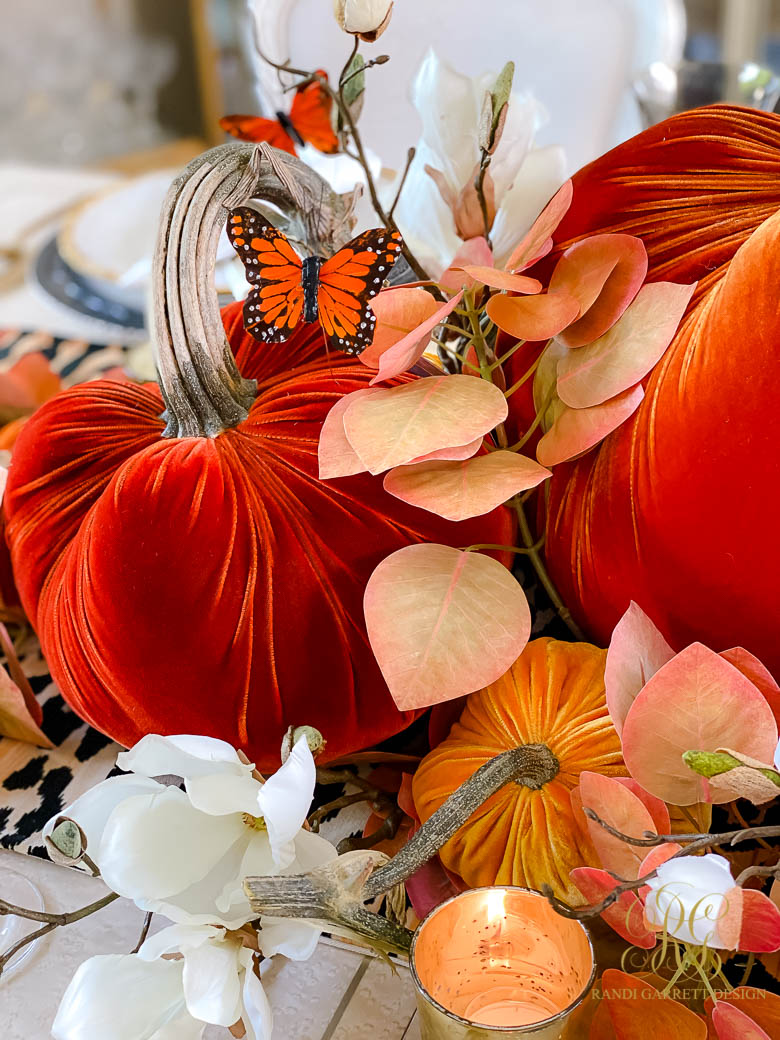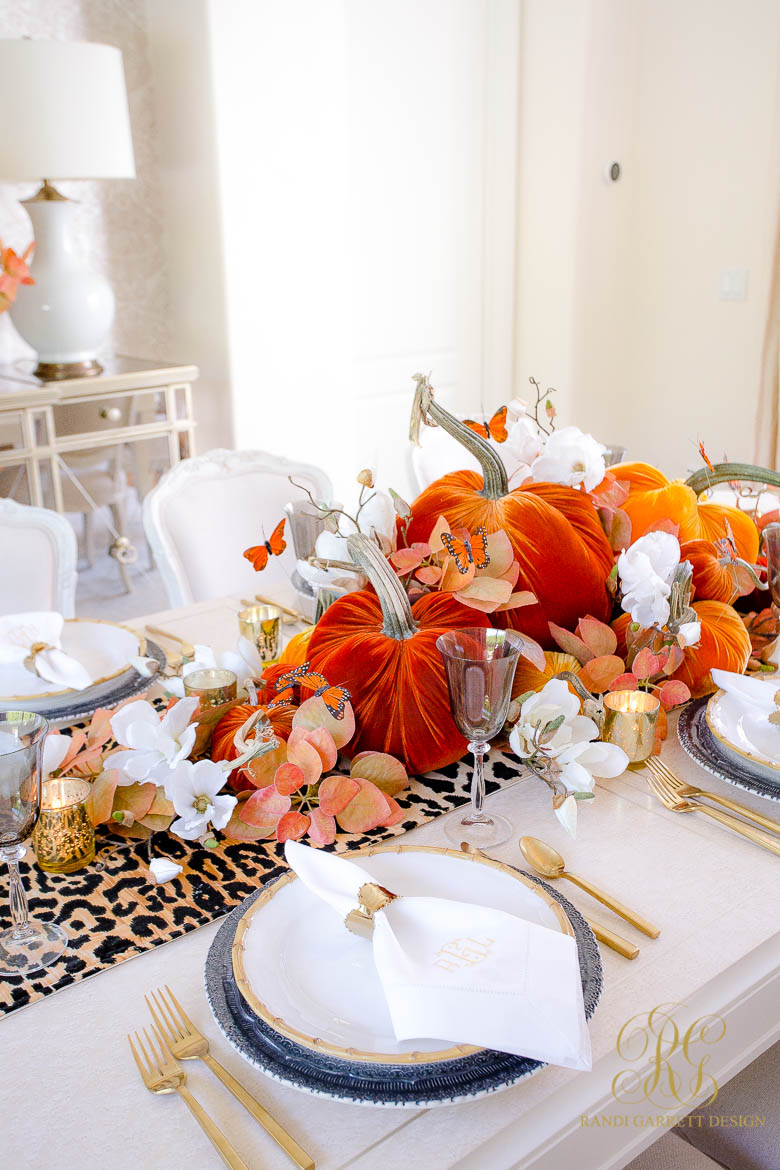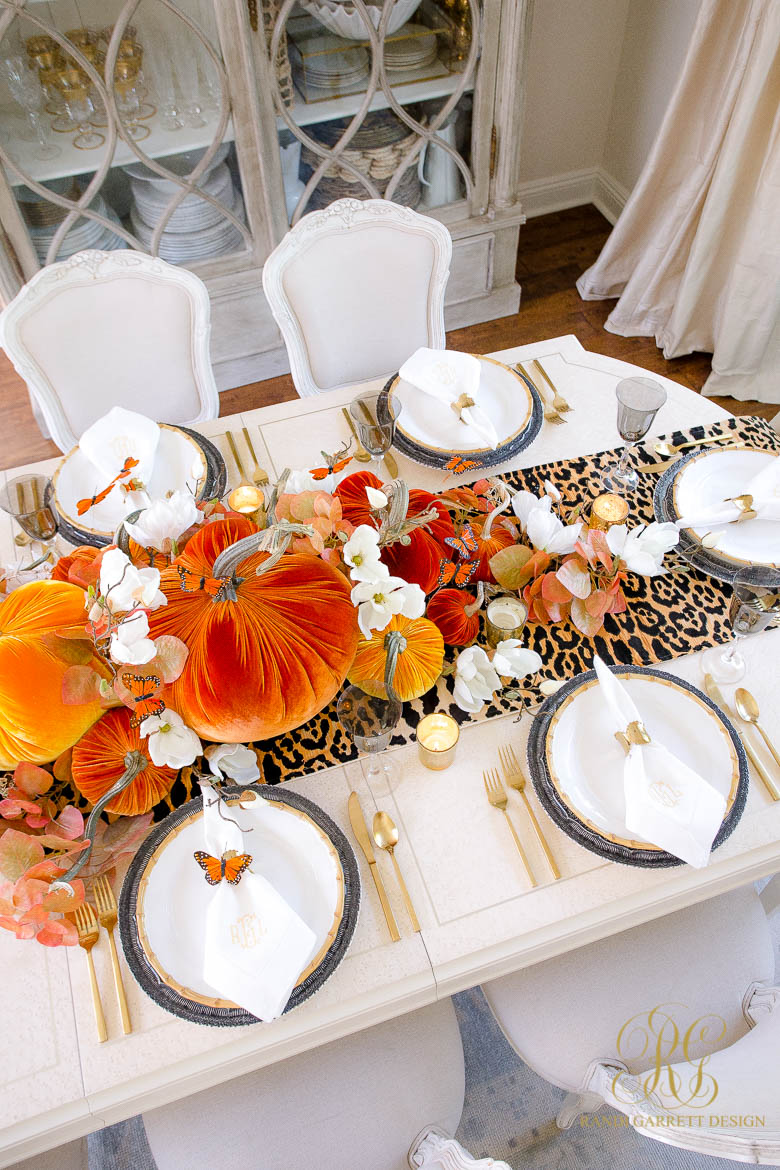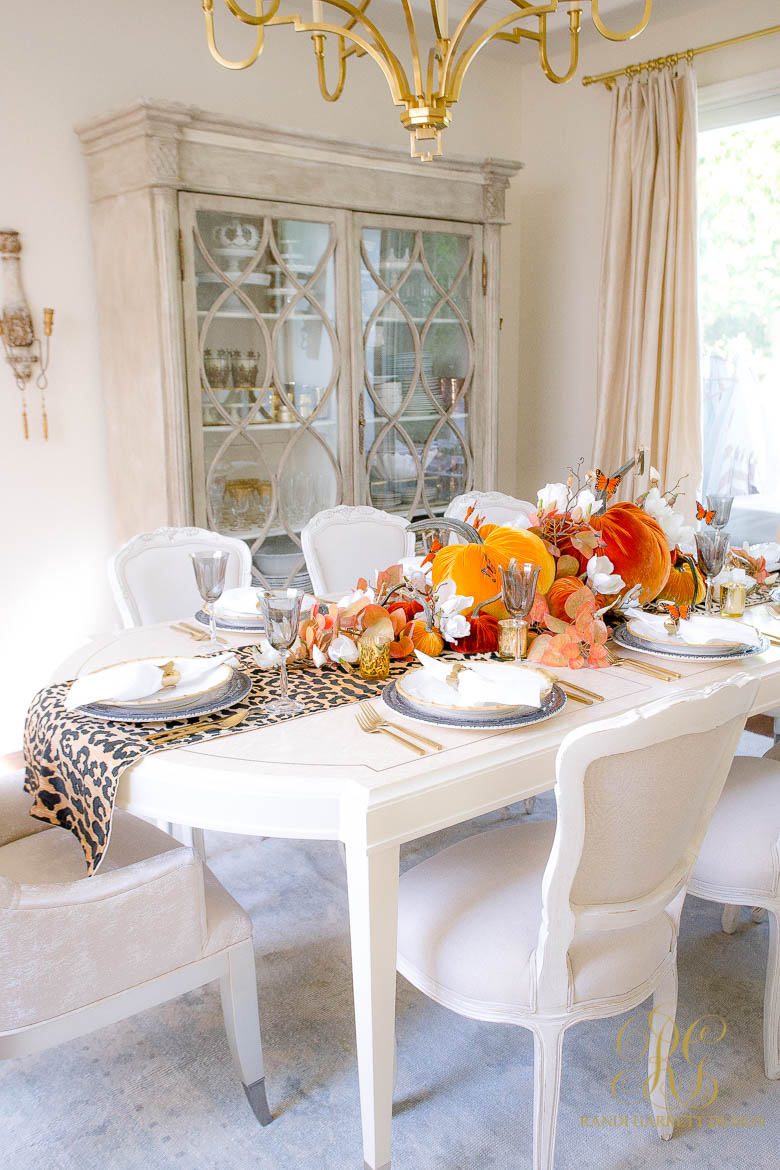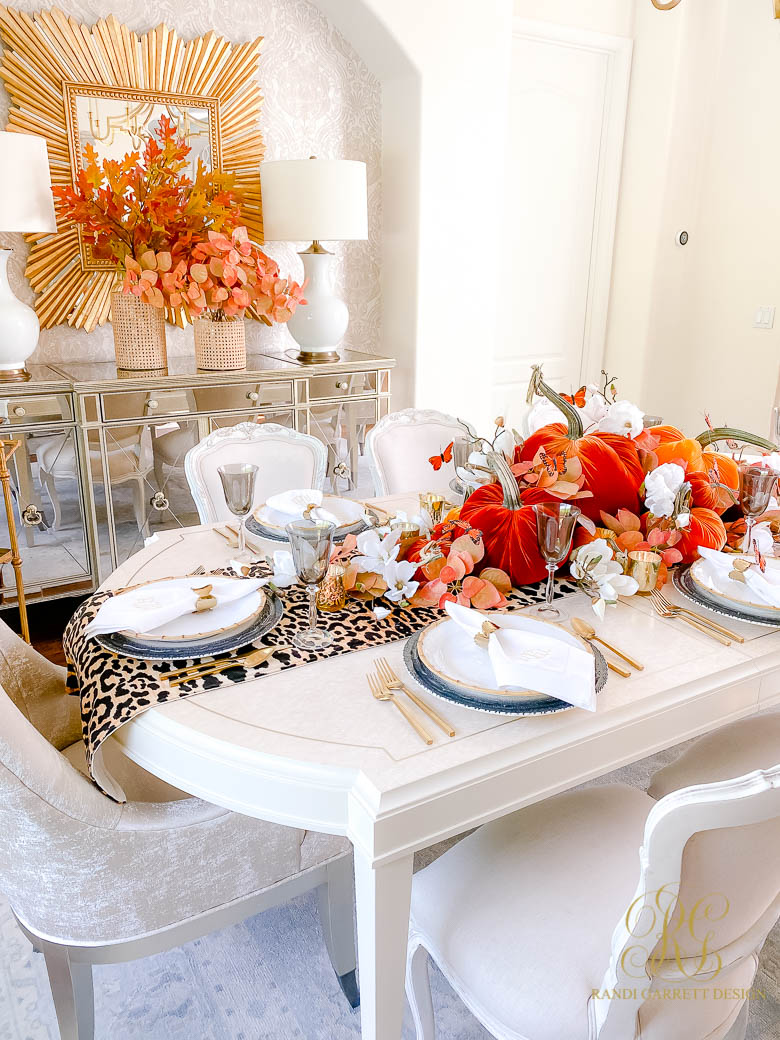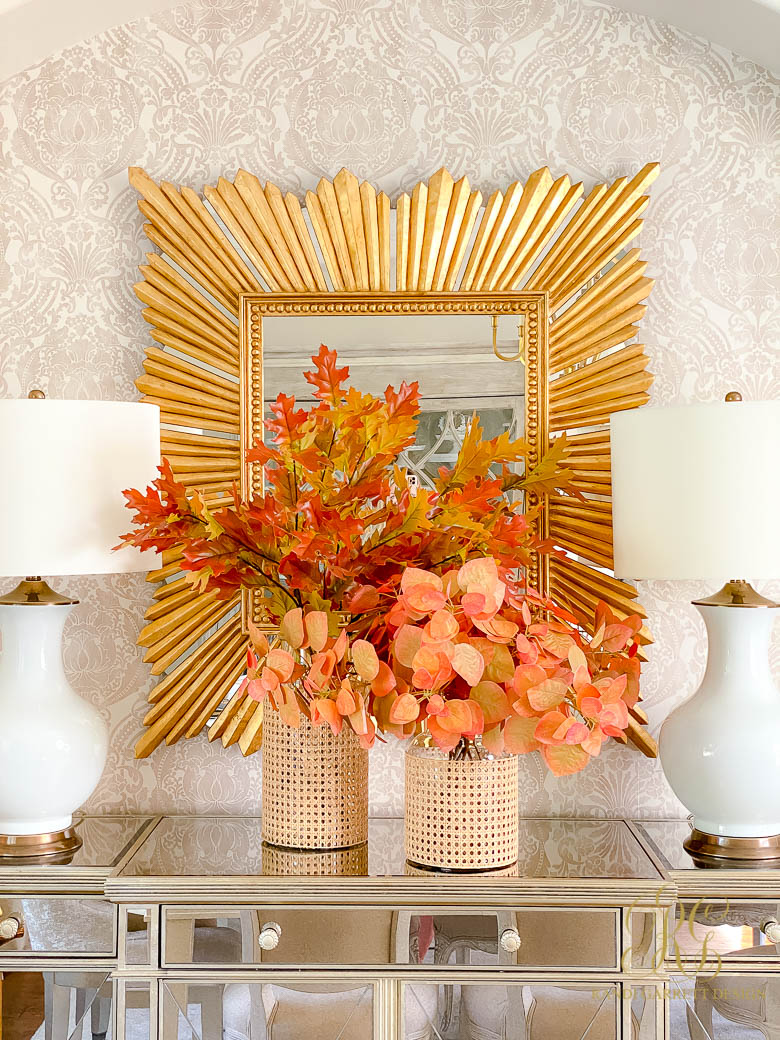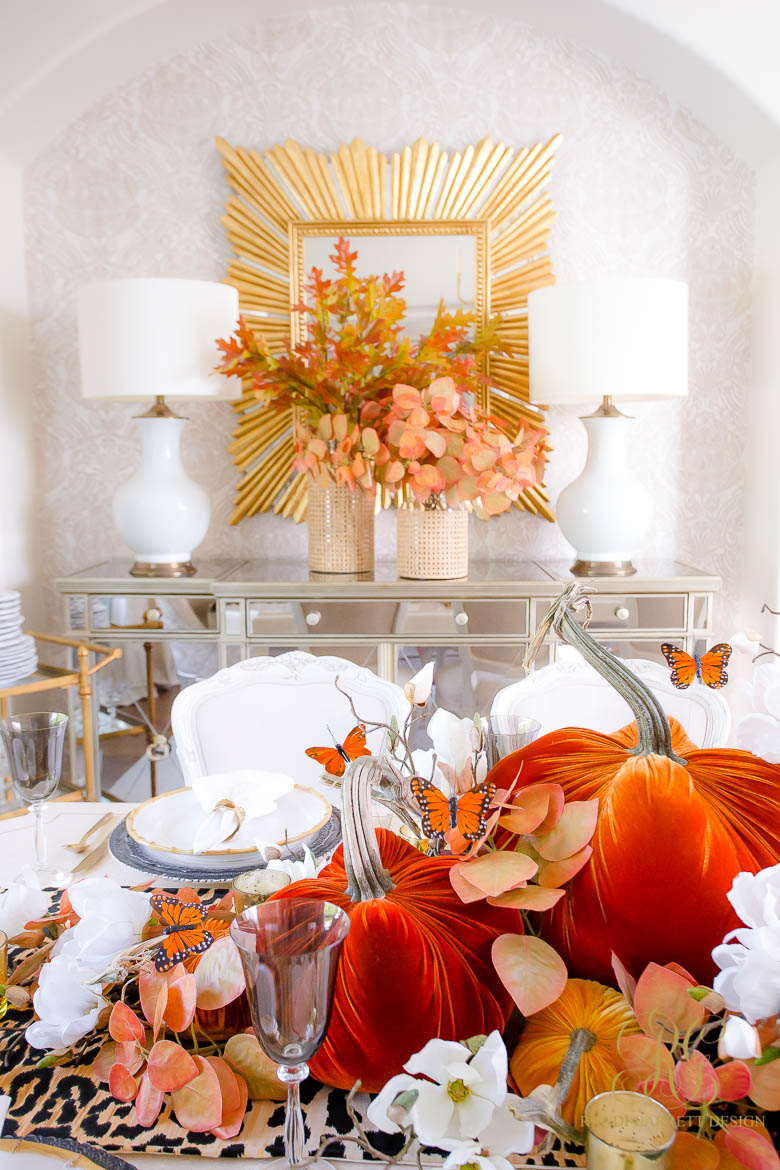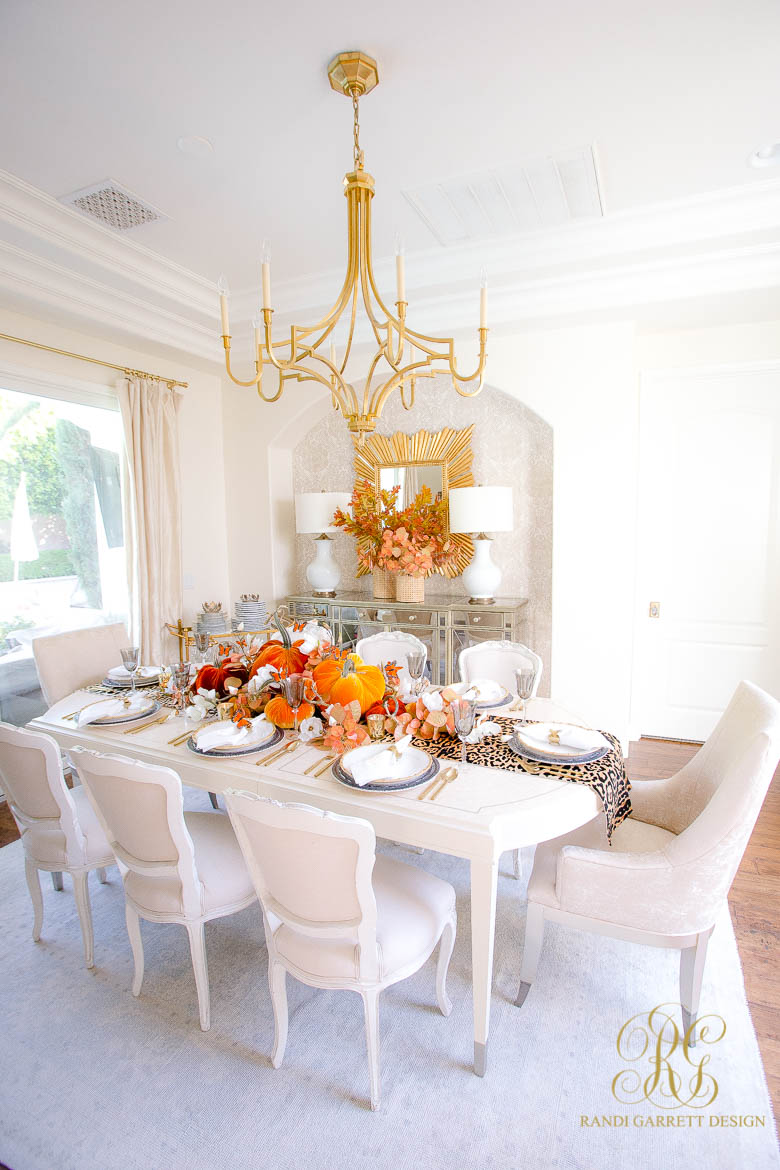 To create this orange butterfly table you will need…
1 Leopard Table Runner (here is a tutorial on how I made mine)
9 Orange Velvet Pumpkins in various sizes and shades. You could absolutely set your table with 3 or 6 pumpkins to scale back.
9-12 Magnolia Stems
1 Package of Orange Monarch Butterflies (I just stuck mine right into the velvet pumpkins)
6 Gold Candle Votives (you could also use my Chanel candle votives on this table)
6 Votive Candles (these smell amazing)
I have all the dishes (or similar, more affordable options, linked for you below. Plus all of the room sources.