Candles make everyday warm and cozy. During the holiday season, they also make your home more magical. Today, I want to share some simple tips to glam up your candles for the holidays, making them and your home even more magical! Not only will your home home look and feel more cozy and magical, it will smell amazing!!!
Tips to Glam up your Candles for the Holidays
To glam up your candles, you will need some basic supplies…
Candles (my favorites – below)

Votives and Hurricanes (my favorites – below)



Trays

Wire Clippers
Glue Gun
Epson Salt
Chanel Candles
You can glam up some plain votive candles by adding some Chanel buttons to them! This is my favorite way to add a designer look to your home for less!
Take some plain votives, a few Chanel buttons and a marble tray or gold bamboo tray. Clip the back of the buttons off with the wire cutters. Then glue them onto the votives with your glue gun.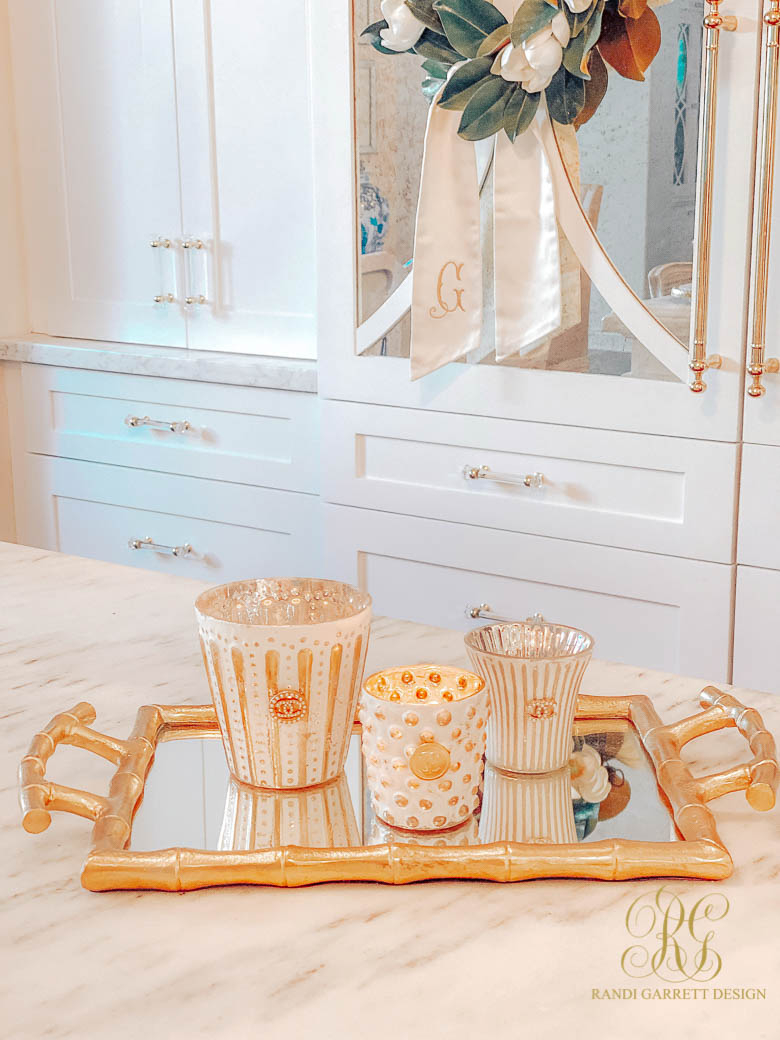 Giant Designer Hurricane
I love my 2 gallon lidded kitchen jars! They can be used for storage, punch bowls and even as a hurricane! Here I filled mine with a bunch of epsom salt. Topped it with my favorite white candle. Just add a Chanel button, like we did above, to glam up this candle! Next use a few gold leaf stems to create a wreath at the base of the hurricane and set it in a scalloped tray! So glam and so easy!!!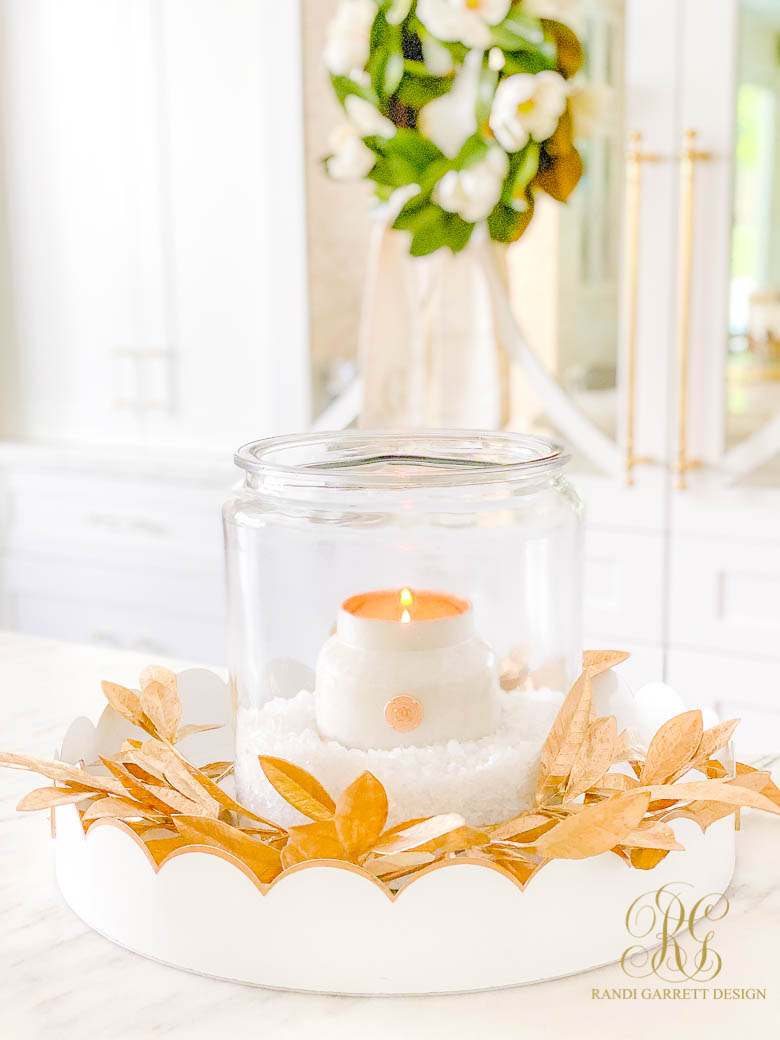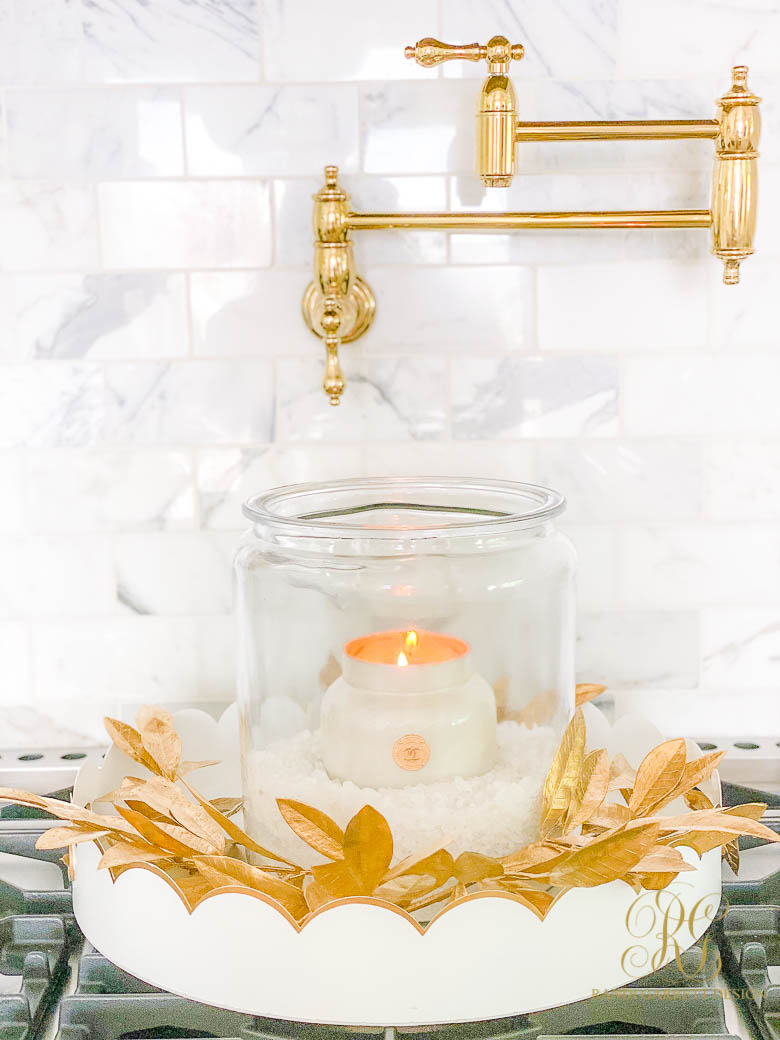 Marble Tray Glitter Candle
Use this giant glitter candle on my favorite marble petal tray to create a magical candle display! I also added a few more Chanel buttons around the base of the candle. To glam it up even more, add this starry crown to the top!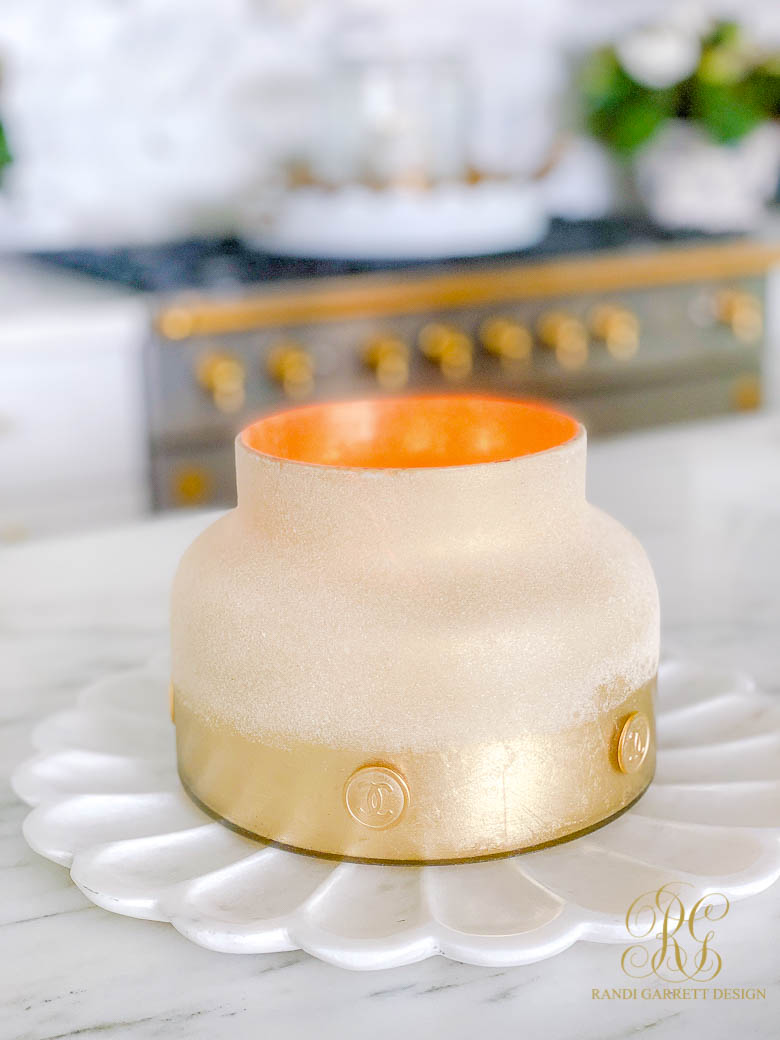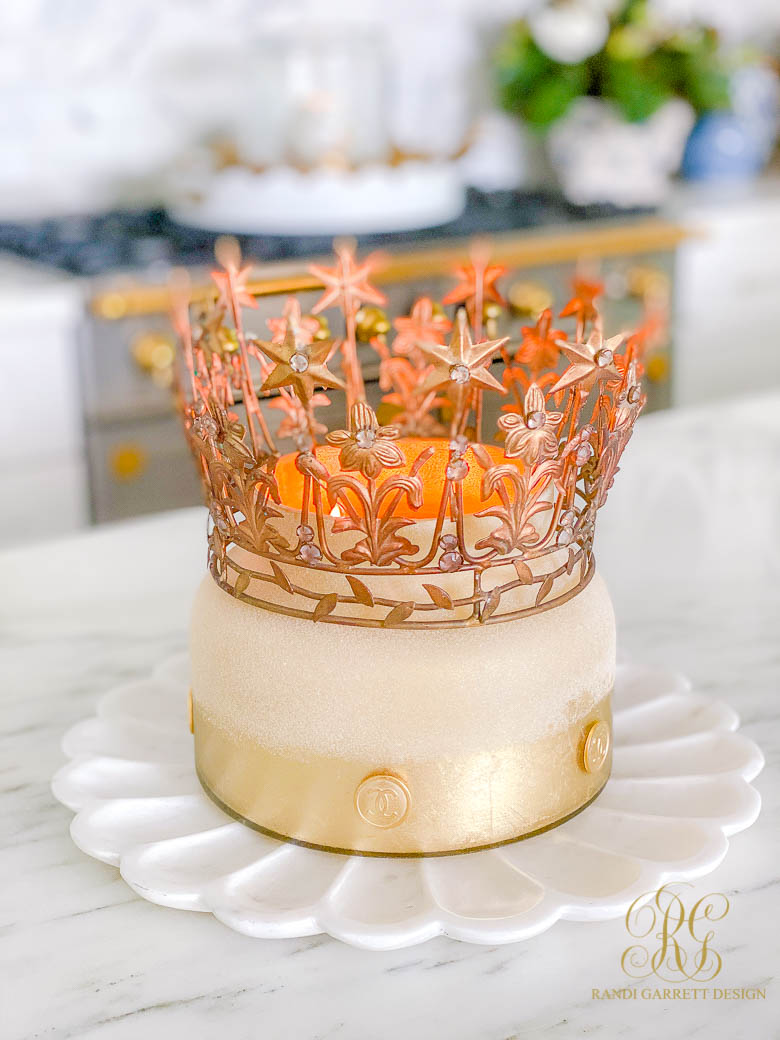 Gold Crown Candles
Create a gold crown candle trio by adding crowns to the top of these gorgeous candles. You can also add some Chanel buttons to these if you want them to be more chic. This marble tray is fabulous too!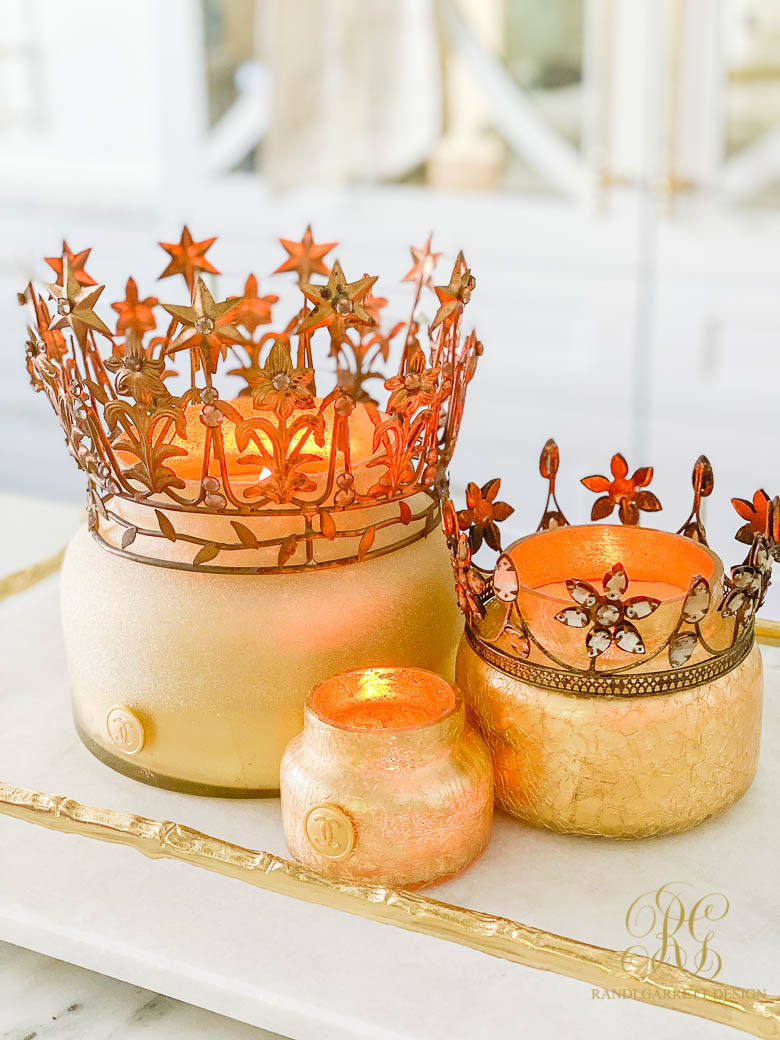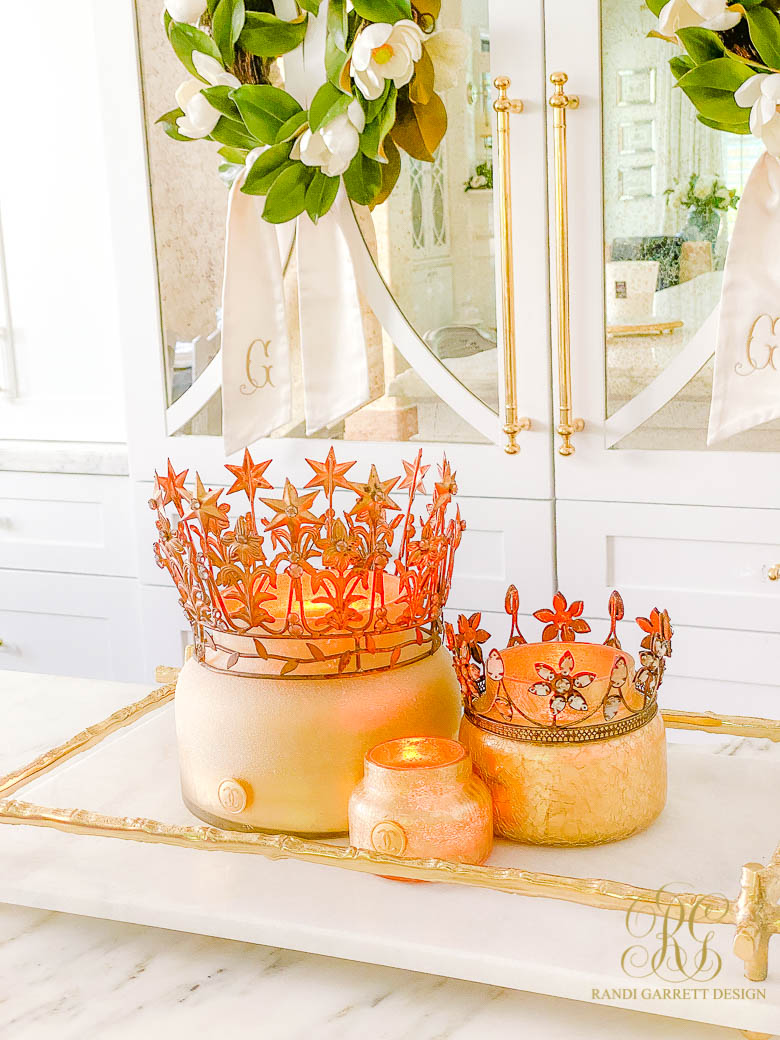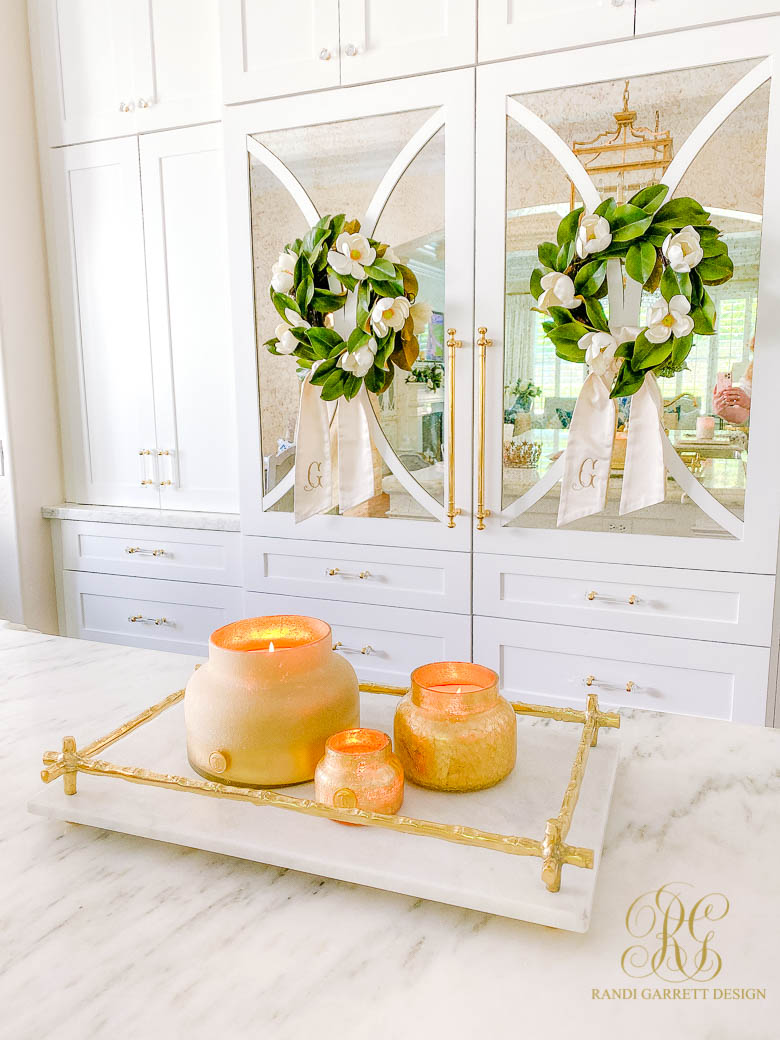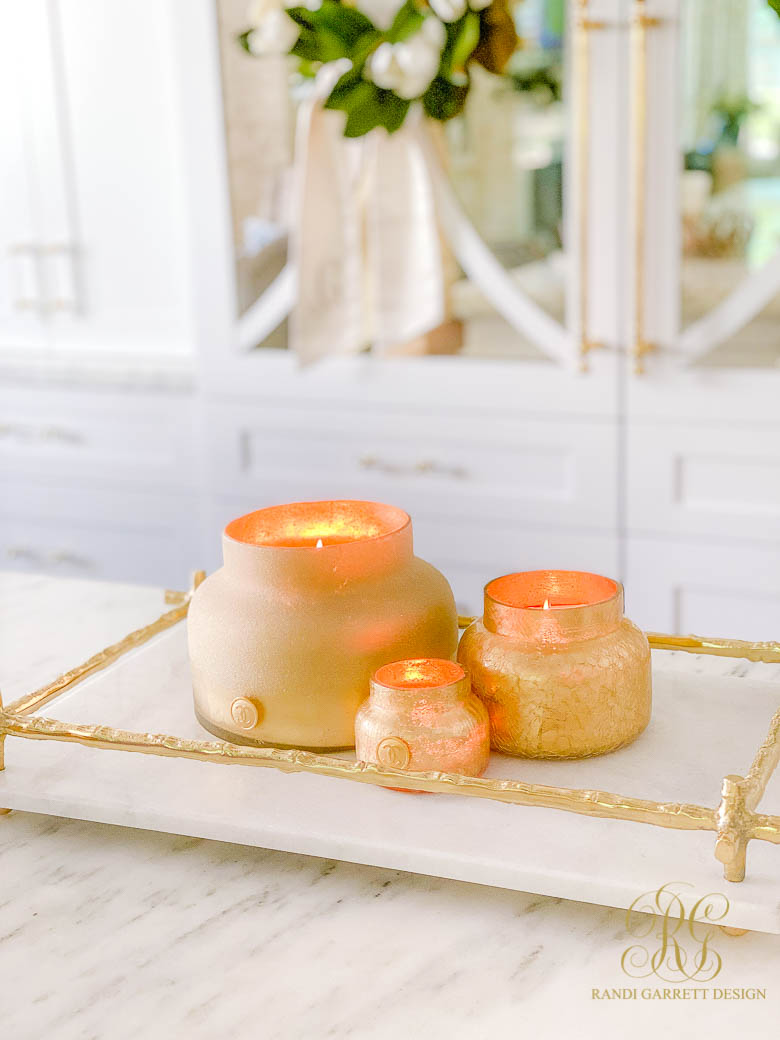 Glitter Candle | Gold Candle | Gold Votive | Chanel Buttons | Large Crown | Small Crown | Marble Tray