Decorating for Fall and Halloween has always been a favorite of mine! There is no pressure to buy gifts, just decorate, bake and enjoy the magic of the season! This year, I tried to make decorating a little easier on myself. Our blue and white Fall porch can be easily switched to Halloween, Christmas, Spring and Summer. This blue and white look can basically carry you through the entire year with just a few simple tweaks!
Work smarter, not harder! That is my motto after this crazy year! Finding little ways to save time so I have more time and energy to focus on my family and be kinder to myself!
I hope you enjoy this unconventional spin on blue and white Fall. It blends with my Fall family room and Fall kitchen, creating a beautiful flow from the outside in.
This post contains affiliate links (full disclosure here) and is done in partnership with Frontgate.
Blue and White Fall Porch
To create my blue and white fall porch, I first created a mood board to help me visualize the look and how I could transform it for each season. This really helps me "see" the look and helps my mind brainstorm ideas. Everything I used to style my porch is from my friends at Frontgate. Their pieces are fabulous! The quality and selection is second to none. I used the same planters I used for my Spring porch. Swapped out some plants, wreath (with a monogrammed wreath sash), doormat and a few accessories for a fresh blue and white Fall look!.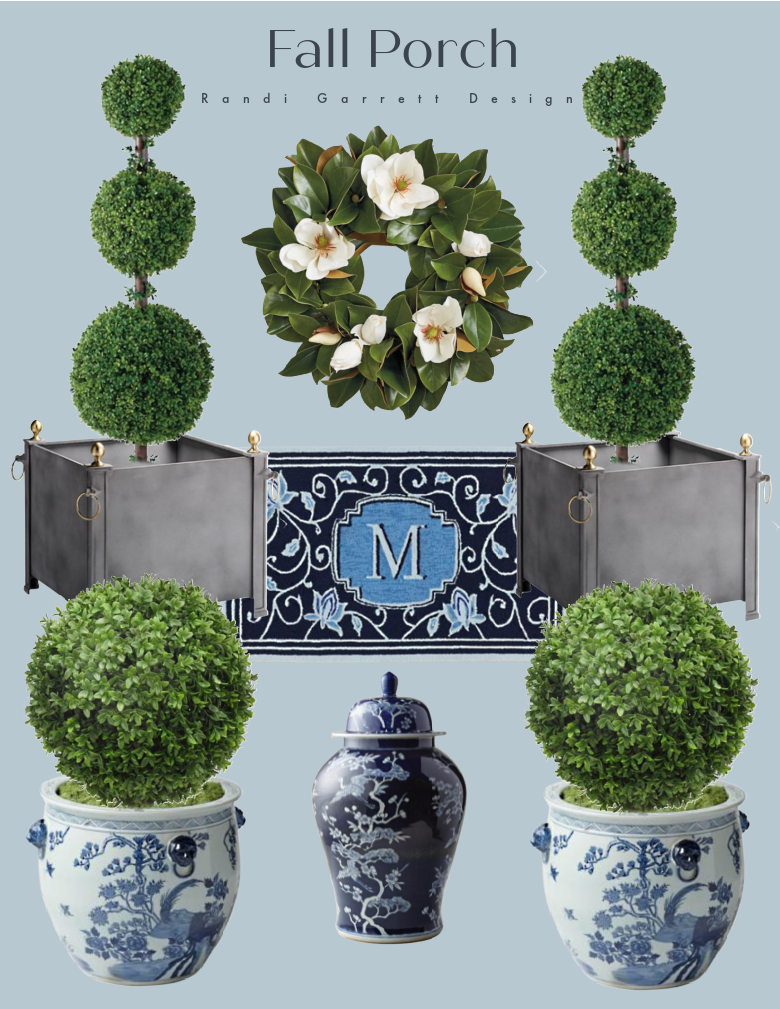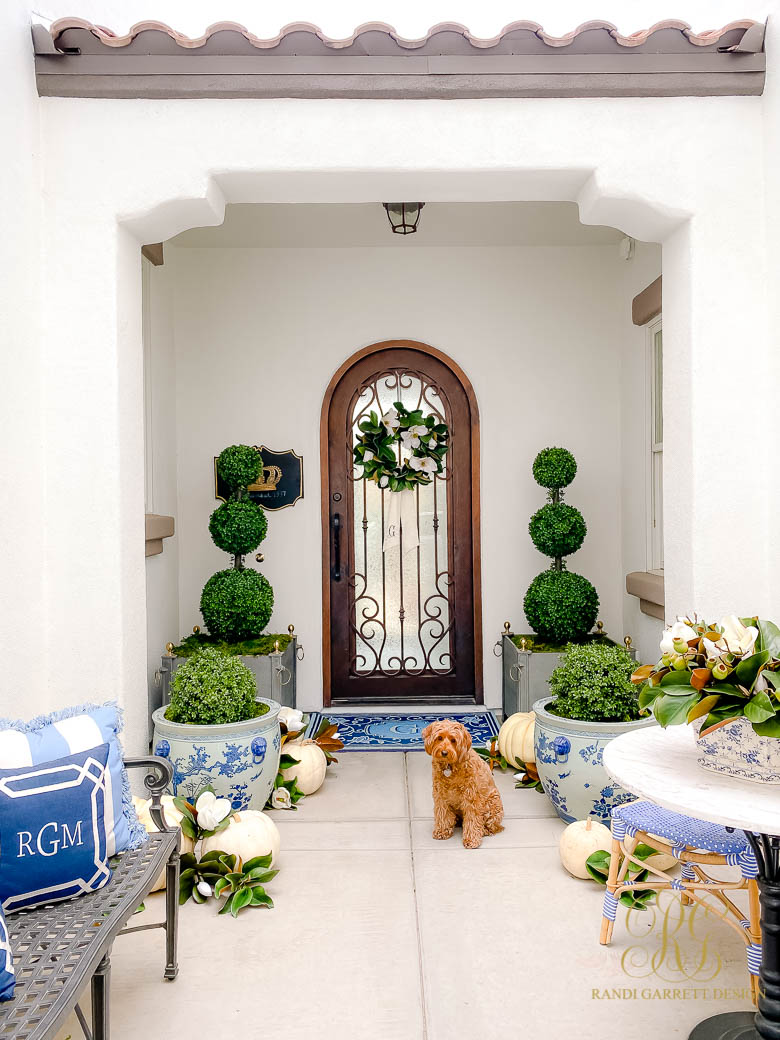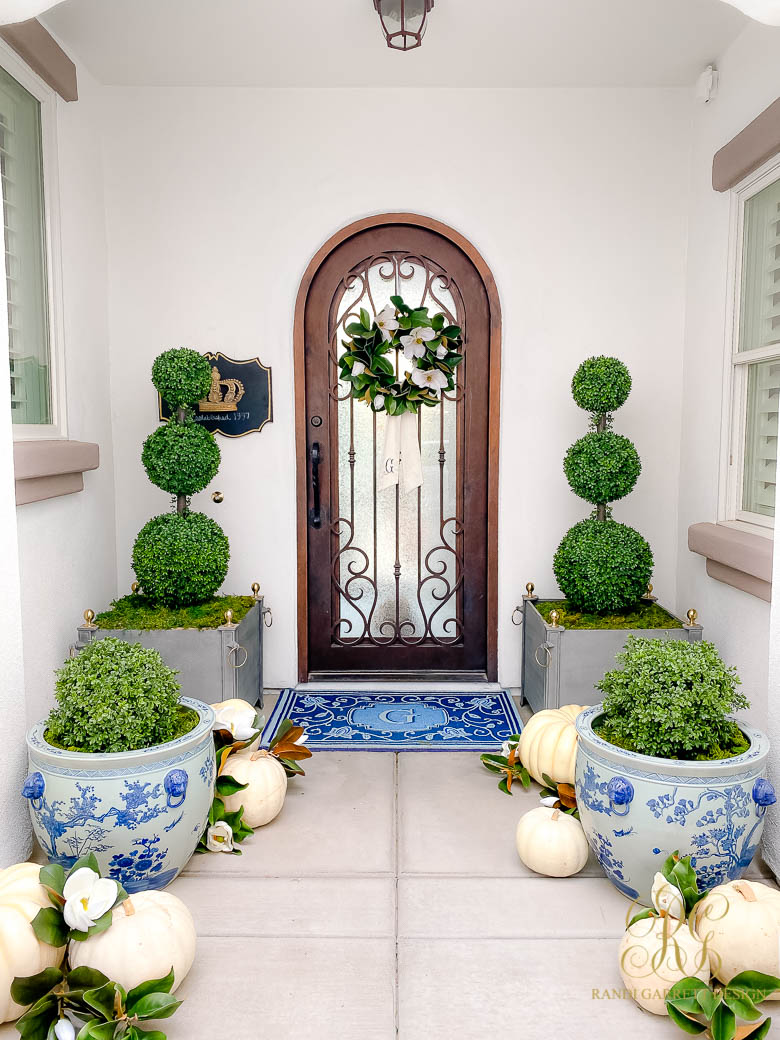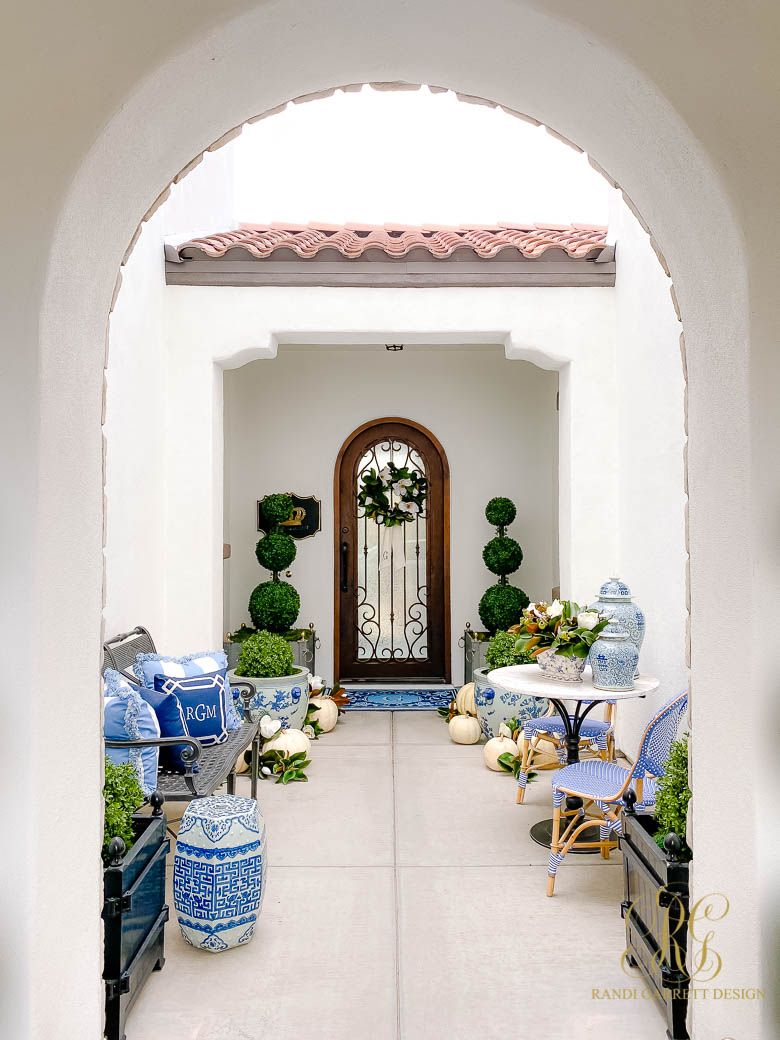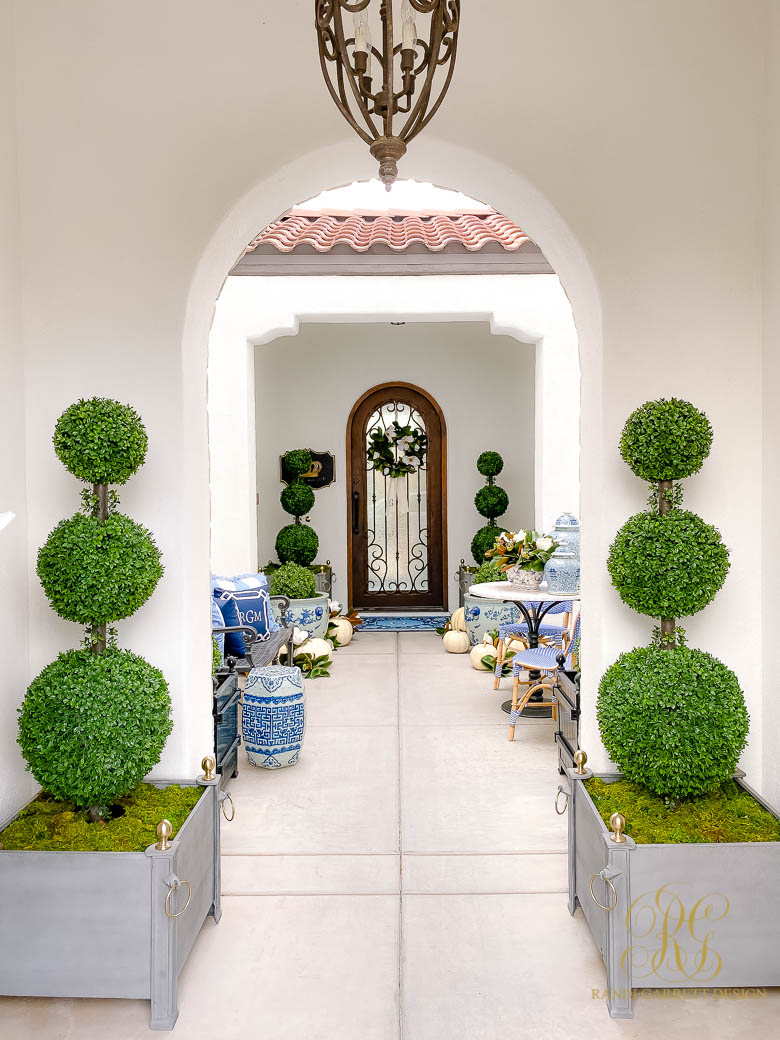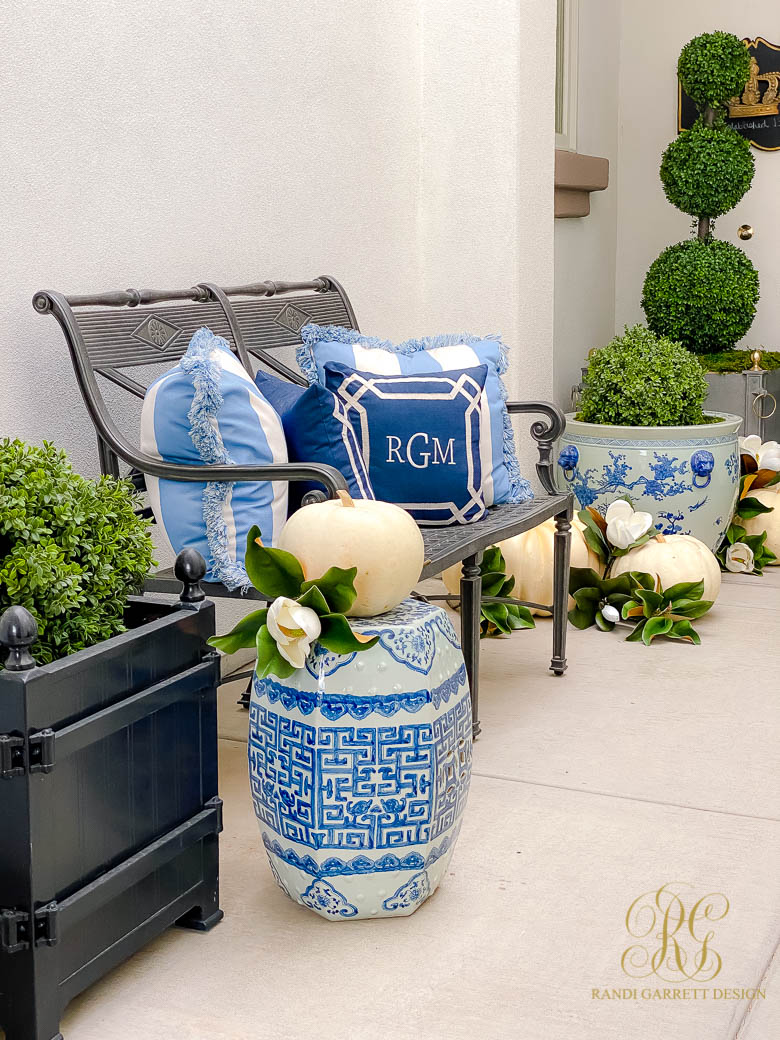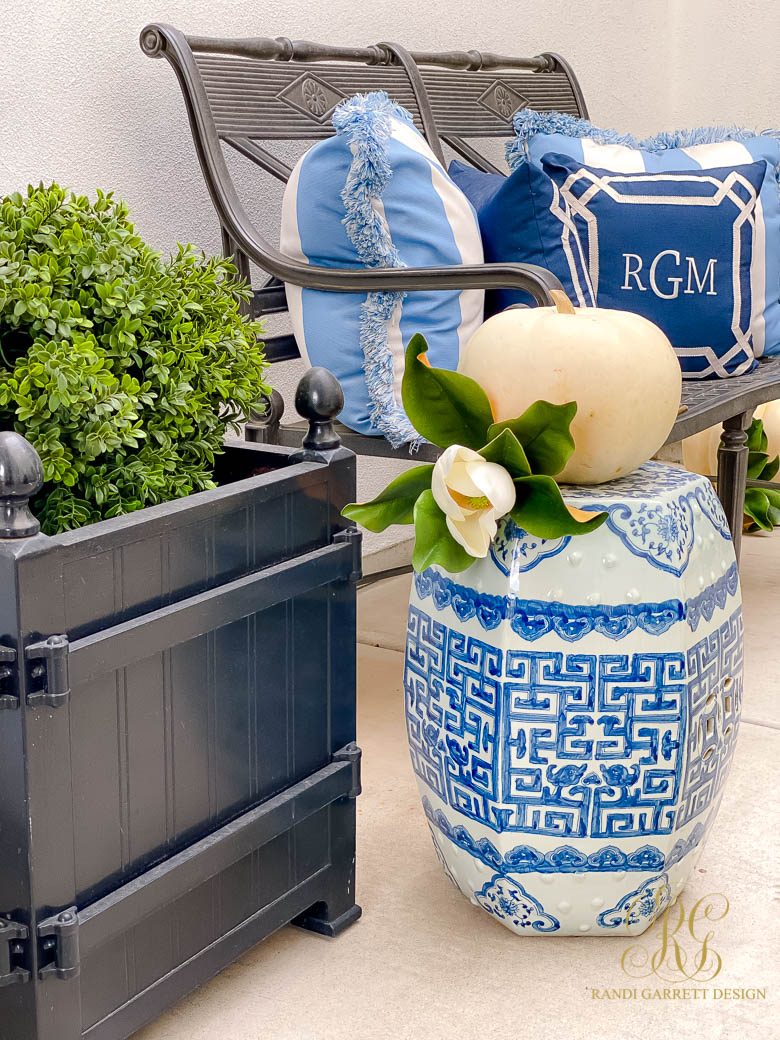 Use fresh and faux white pumpkins styled with faux magnolias to dress this blue and white look for Fall! I used these jumbo pumpkins mixed with fresh white pumpkins. I switched all the topiaries to these gorgeous, realistic boxwood topiaries. They are incredible! You will not believe they are faux! These will last for years and require no maintenance. Simply spray them off with water to keep them looking fresh and new! Plant them like you would a regular tree, or fill your planter with cardboard topped with a thin layer of potting soil. Top it off with this moss for a beautiful finished look.
I used the single ball boxwood topiaries in my smaller planters.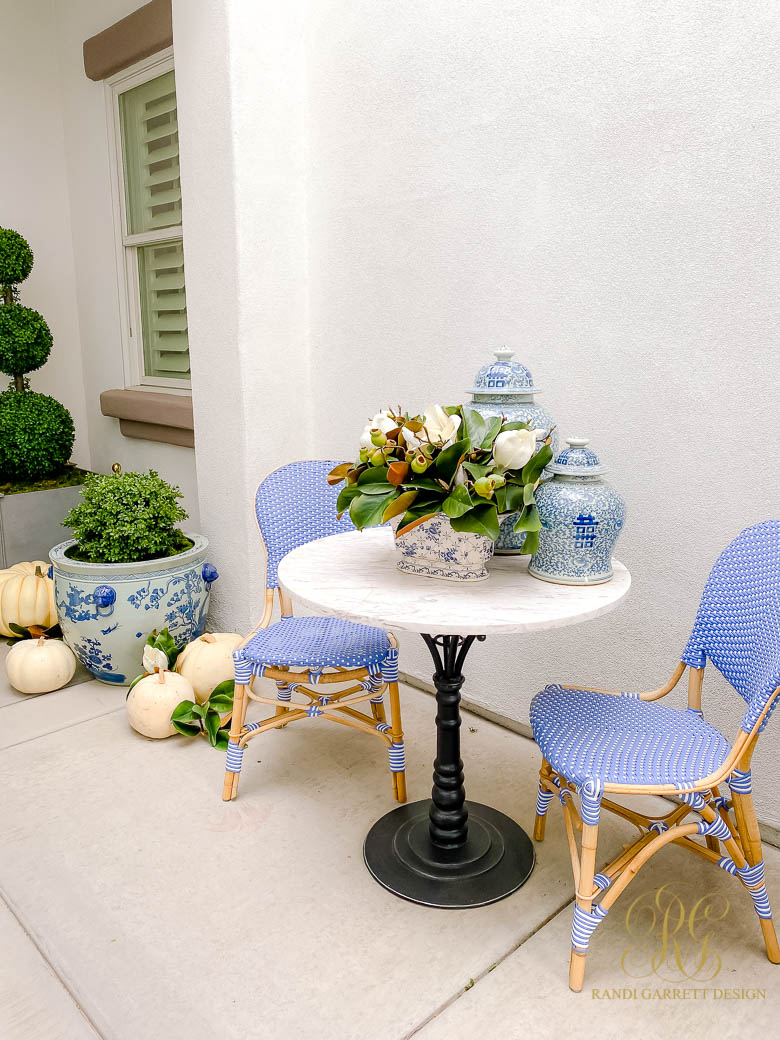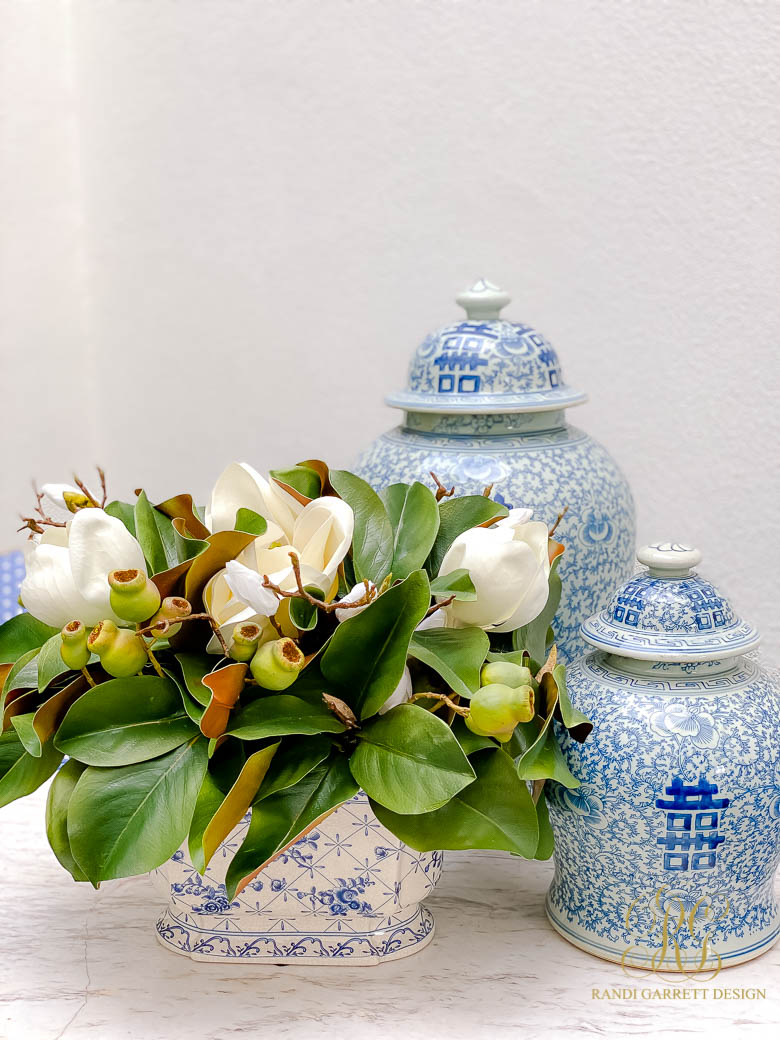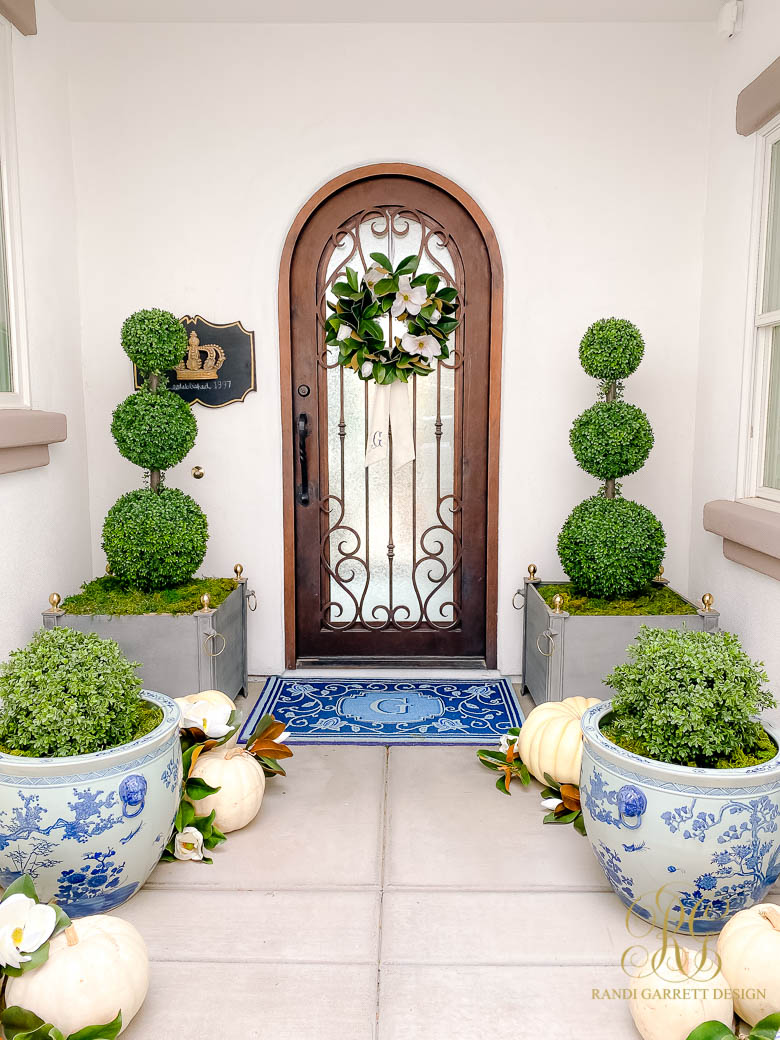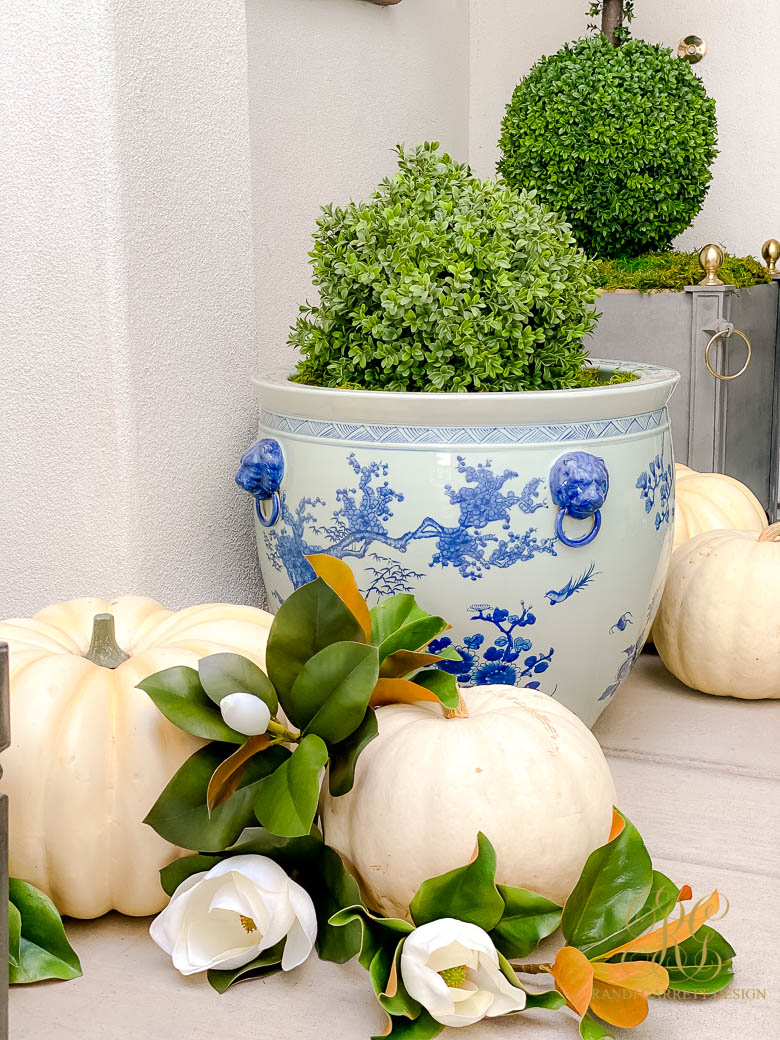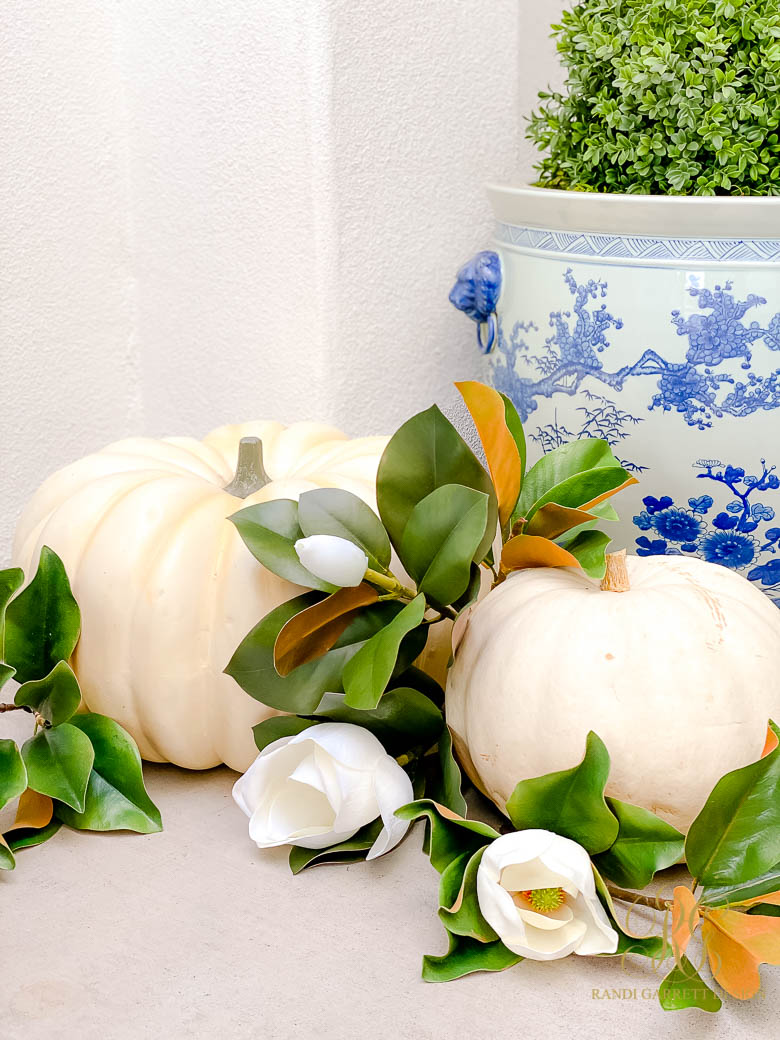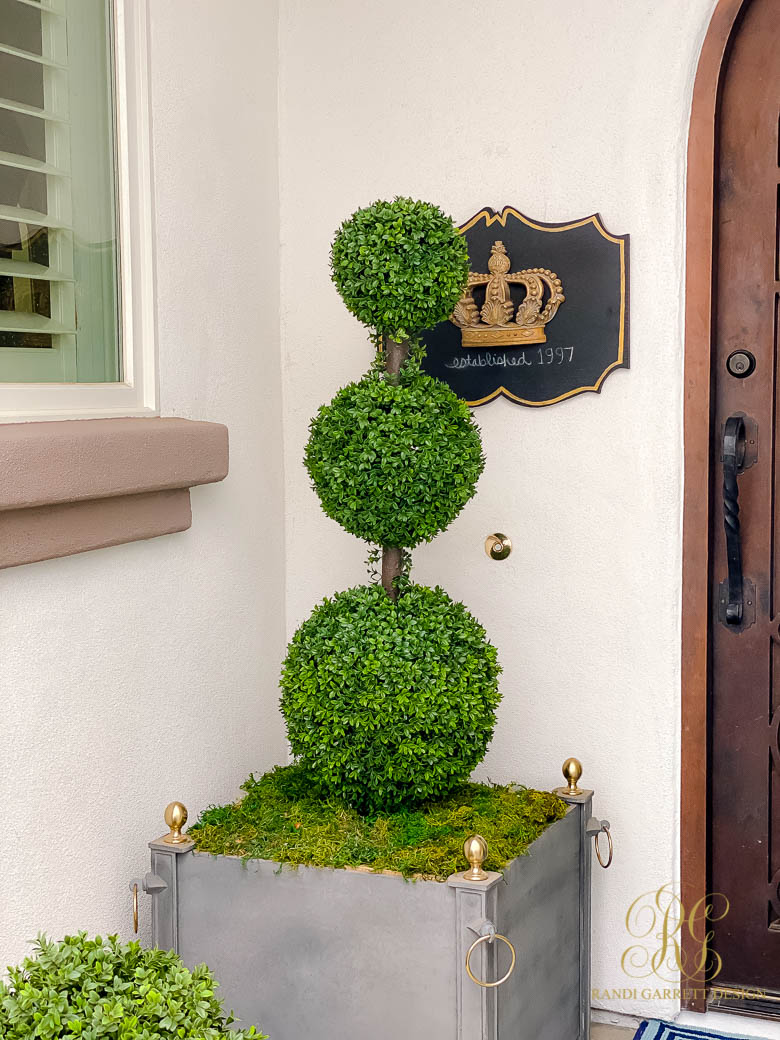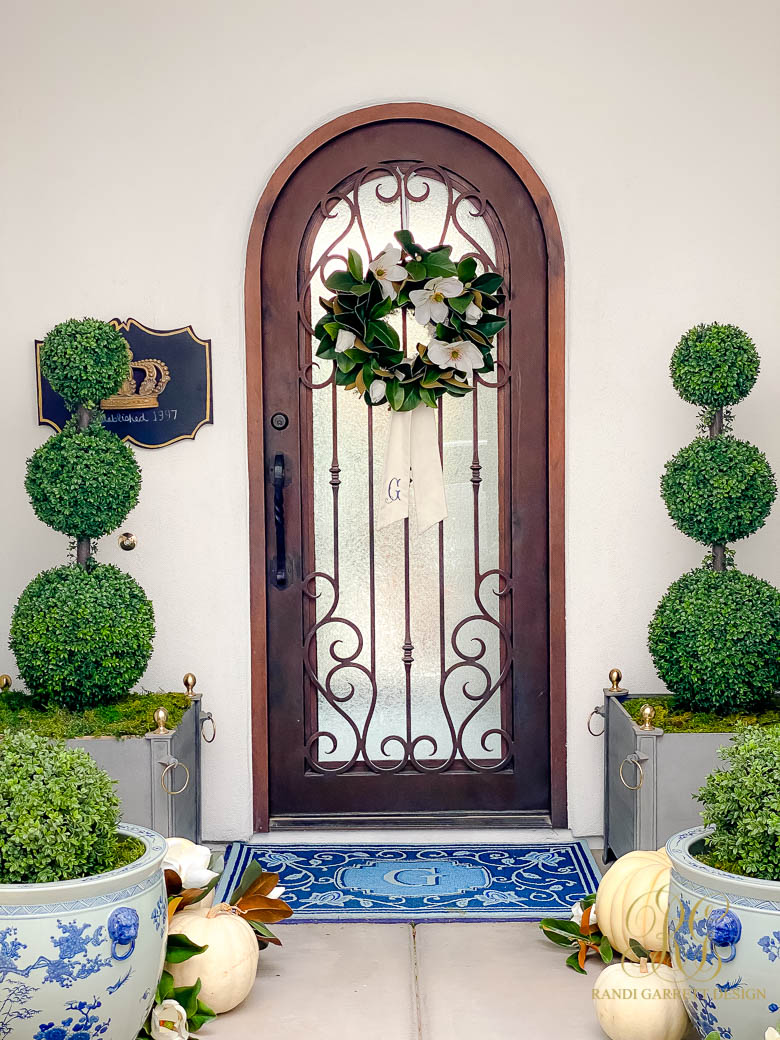 Halloween Look
Now, to give this blue and white Fall porch a Halloween feel! I simply added some giant gold spiders to the topiaries! I have looked high and low for a source for you. I can't find them anywhere! You could always spray paint some black ones to get the same look.
A few large hurricanes with outdoor candles makes the porch feel magical. Of course our porch wouldn't be complete without a life sized skeleton. That is the kid's favorite touch!
See how simple that was to change the look?!