This post contains affiliate links for your convenience. Read my disclosure policy here.
Love is in the air this time of year and I love it! Setting a special table to gather around with a yummy meal is one of my favorite Valentine's Day tradition. This year I am so excited to share our Valentine's Day table at The Wren in our new dining room. This Pink Peony Valentine's Day table features realistic faux peonies so you can leave it set up for any length of time to savor it for as long as you would like.
Our dining room will be dressed in the most magical Gracie Studio wallpaper next month! I will do a full reveal of it once it's hung.
Enjoy this Valentine's Day table and maybe start a new tradition at your house!
Pink Peony Valentine's Day Table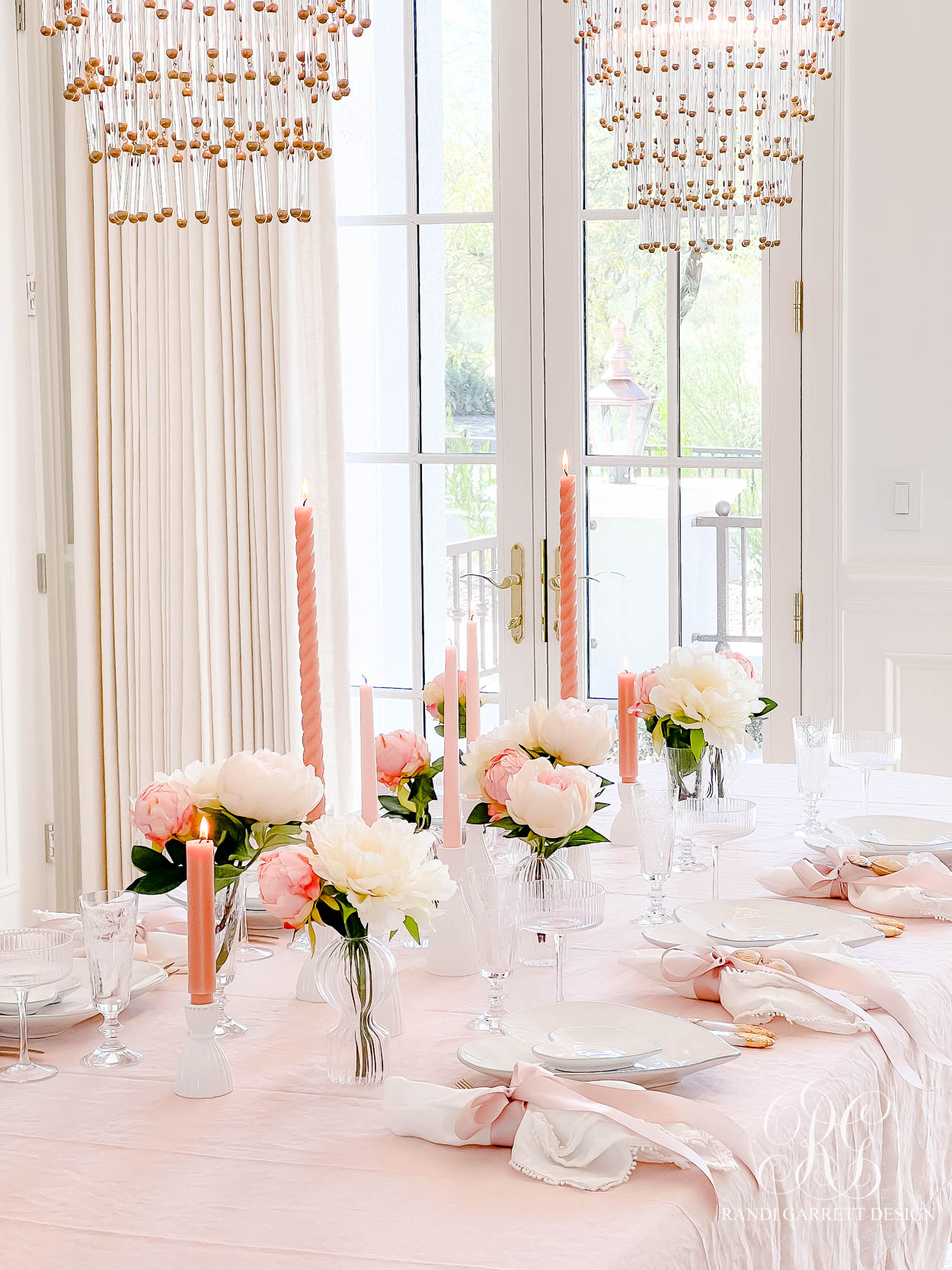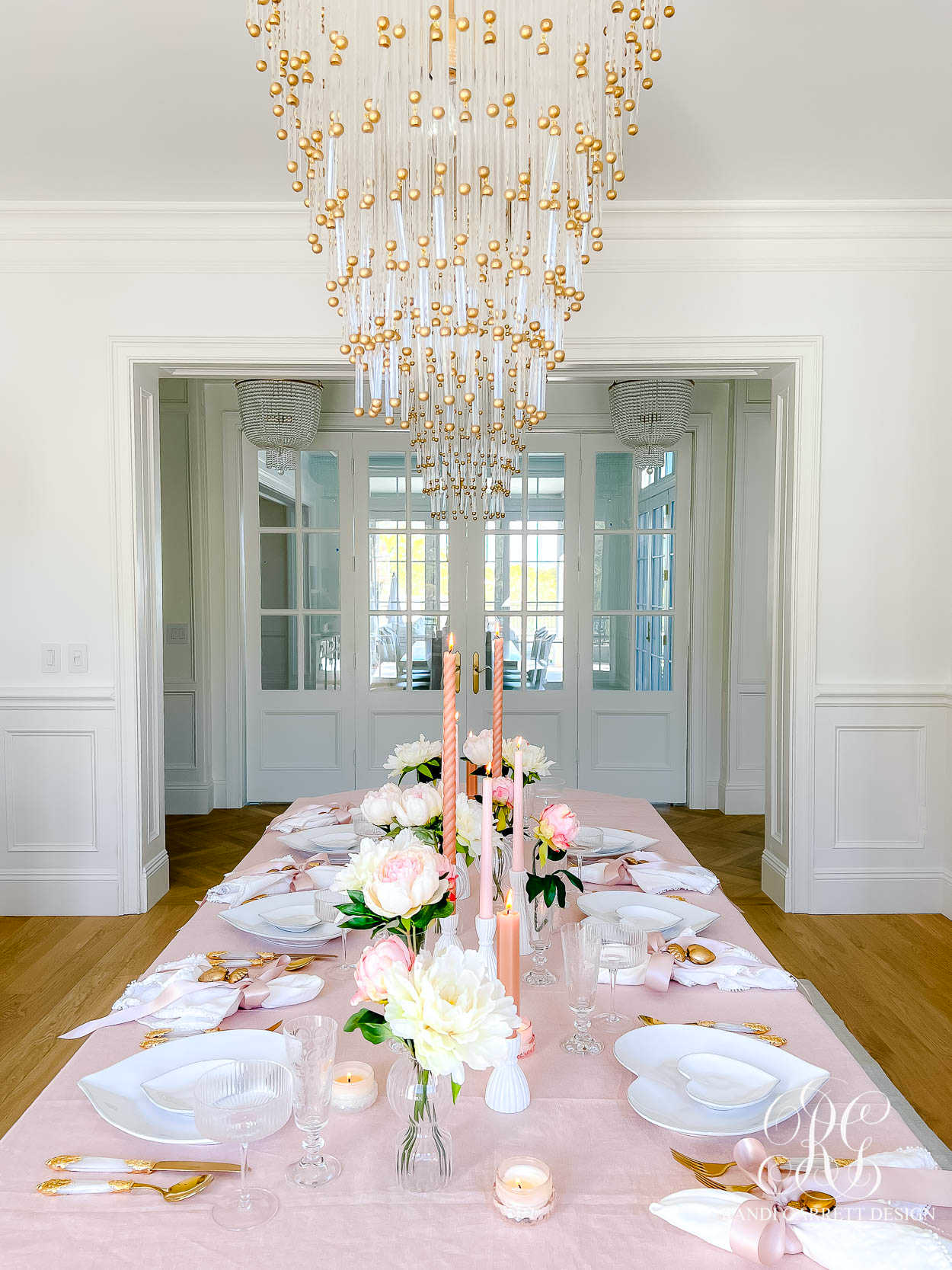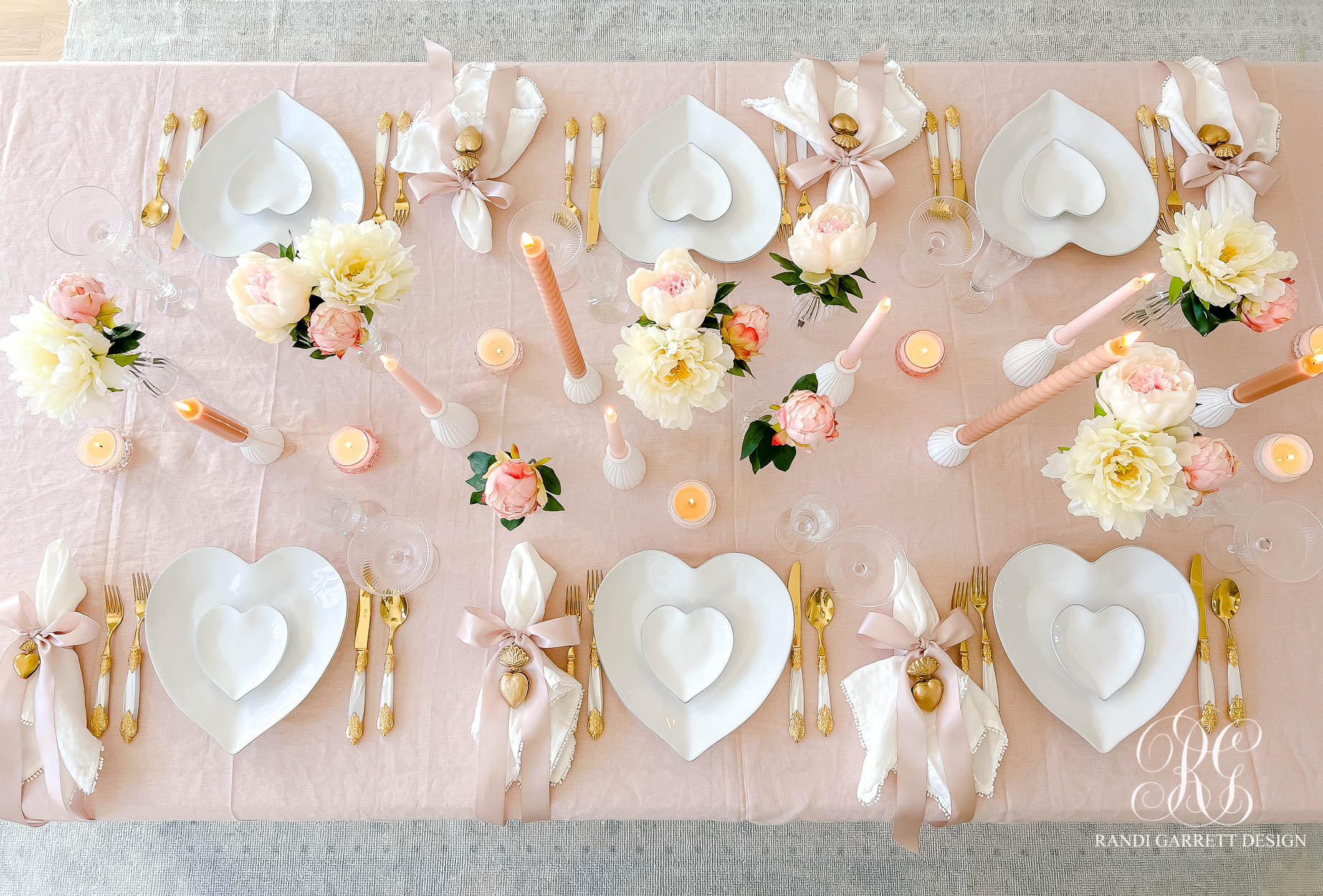 The Details
Tablecloth – This gorgeous pink linen tablecloth has a subtle sparkle to it giving it the most magical feeling! It is breathtakingly beautiful.
Heart Plates – We have had these white heart dinner and dessert plates for several years. They are such nice quality and make me smile every time Valentine's Day rolls around.
Silverware – Quite possible my favorite fancy flatware. This stunningwhite and gold flatware is lightweight and luxurious. I like to hand wash mine to keep them looking their best.
Stemware – I don't drink alcohol, but I sure do lovechampagne flutes and coupe stemware! I'll be sharing some fun non- alcoholic Valentine's Day drinks soon! My champagne flutes are old, but I found a similar option for you here. The coupes can be found here. I love them!
Napkins – These white linen napkins feature a dainty pom pom trim. To dress them up a bit for Valentine's Day, add a prettyblush satin ribbon and a tiny sacred heart.
Candle Sticks – To keep the centerpiece simple, yet elegant, I used these inexpensive, white candle holders with beautiful pink candles in a various shades of pink (light pink rose scented candlesticks | blush pink spiral candlesticks | blush candlesticks) .
Flowers – Faux pink and white peonies make the most gorgeous, long lasting centerpiece for your Valentine's Day table. I used pink peony buds, pale pink peonies, a peachy pink peony and a white peony for my table.
Vases – I love these simple clear vases! The curvy lines and stunning shape is just the right amount of detail to make them special without being too busy.
Votives – Setting a table without votives just isn't in my nature! I love the magical feeling they bring to any table. So, you will find several pink rose votives scattered down my table to give it a magical touch.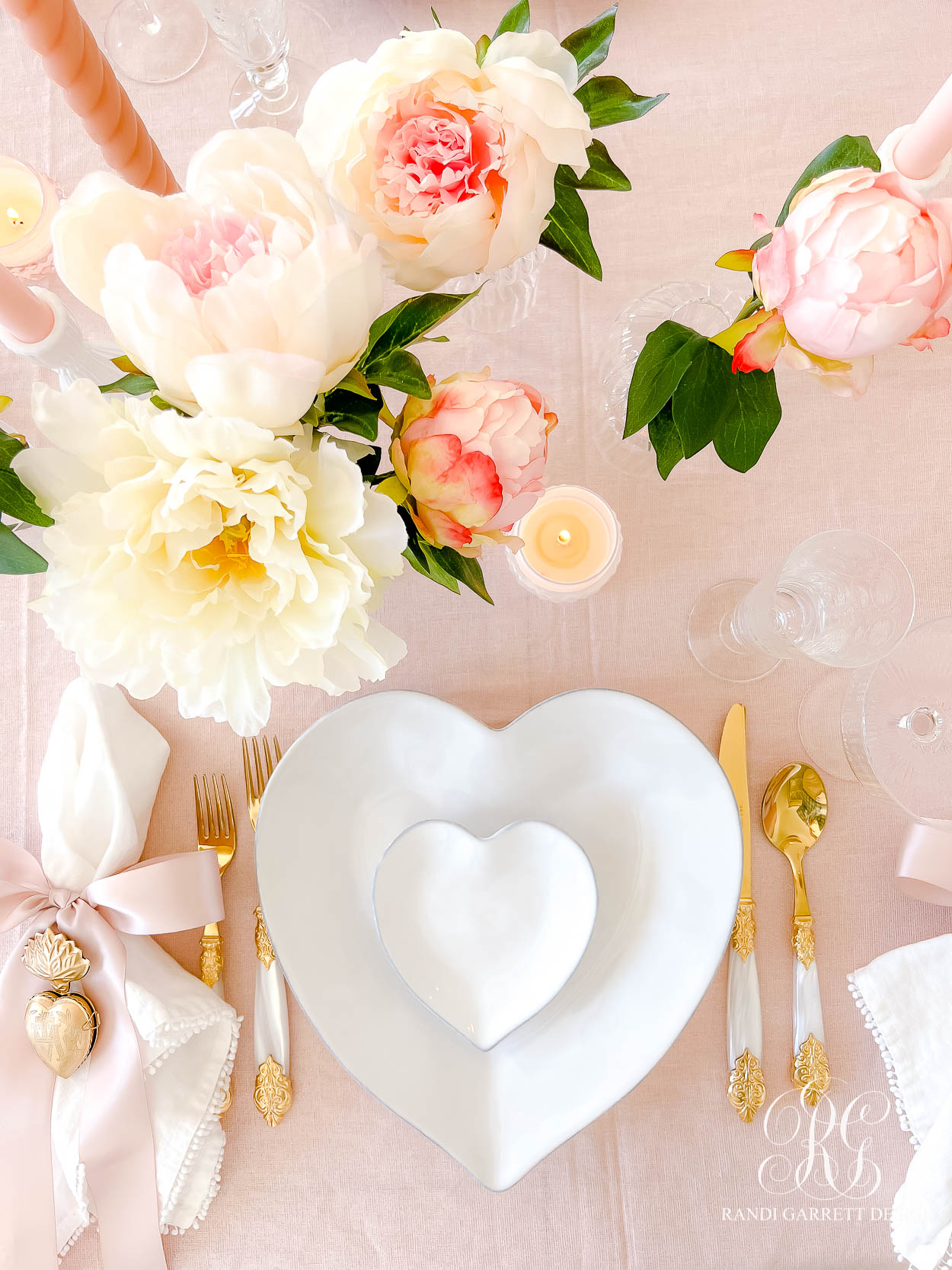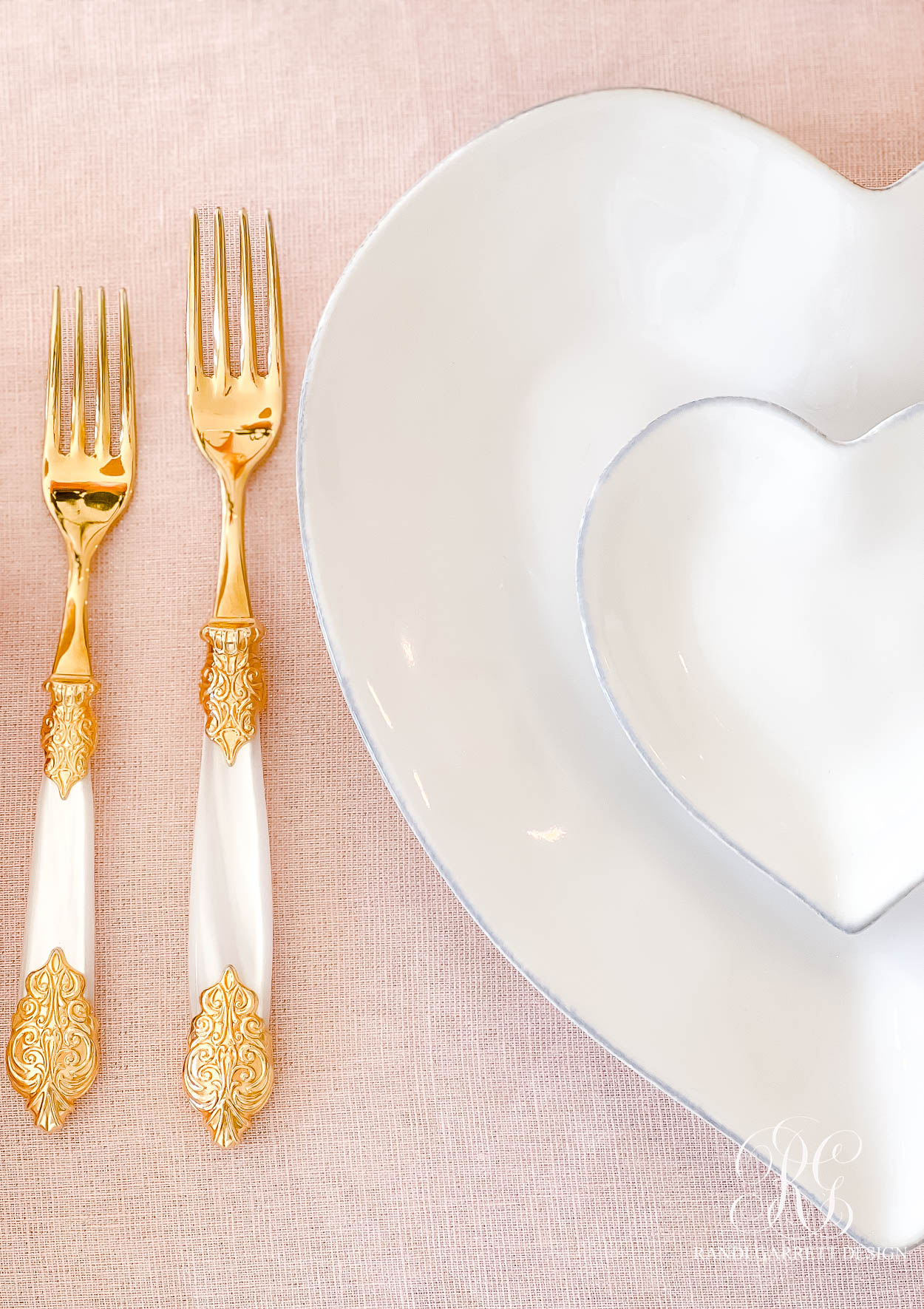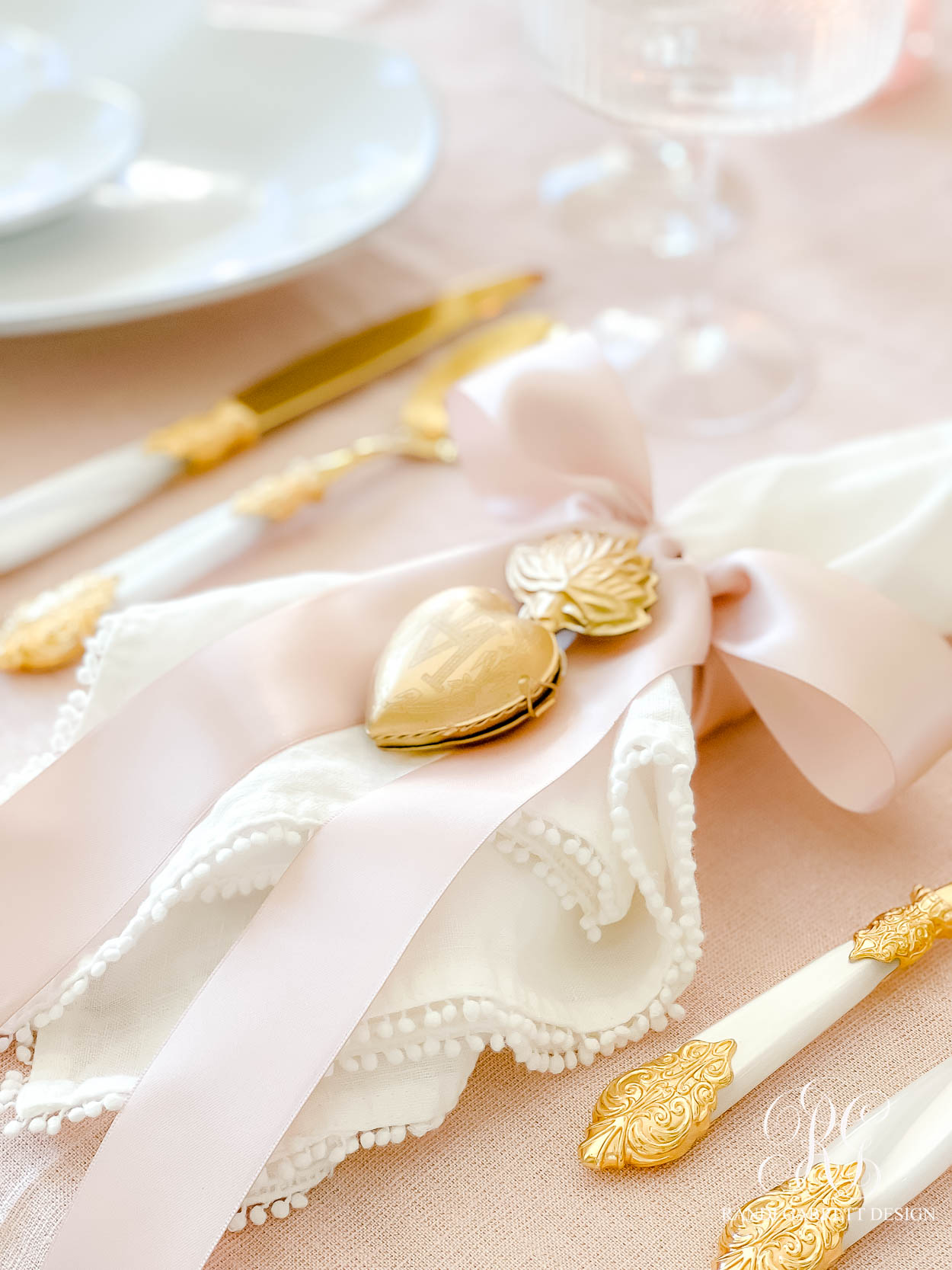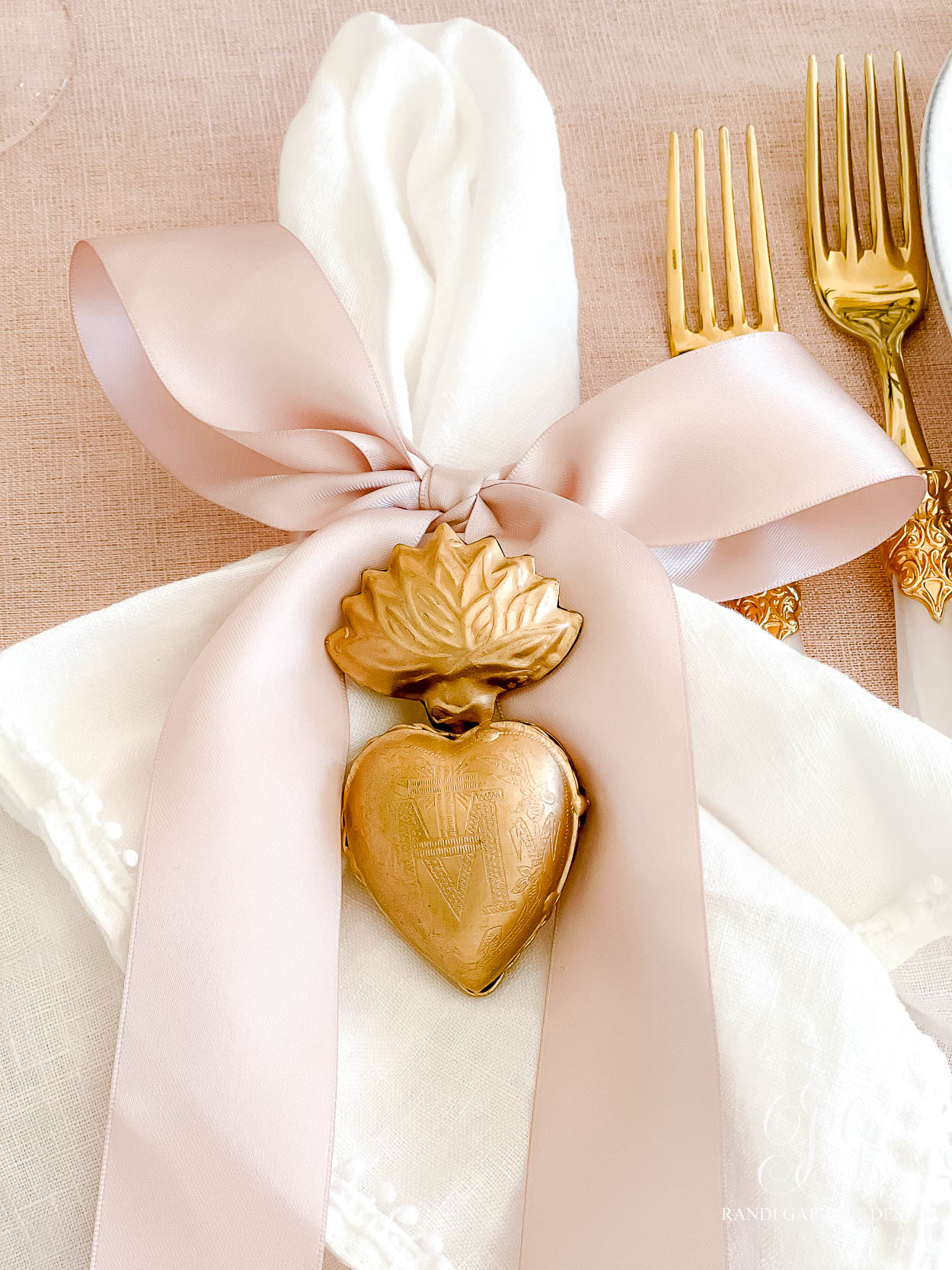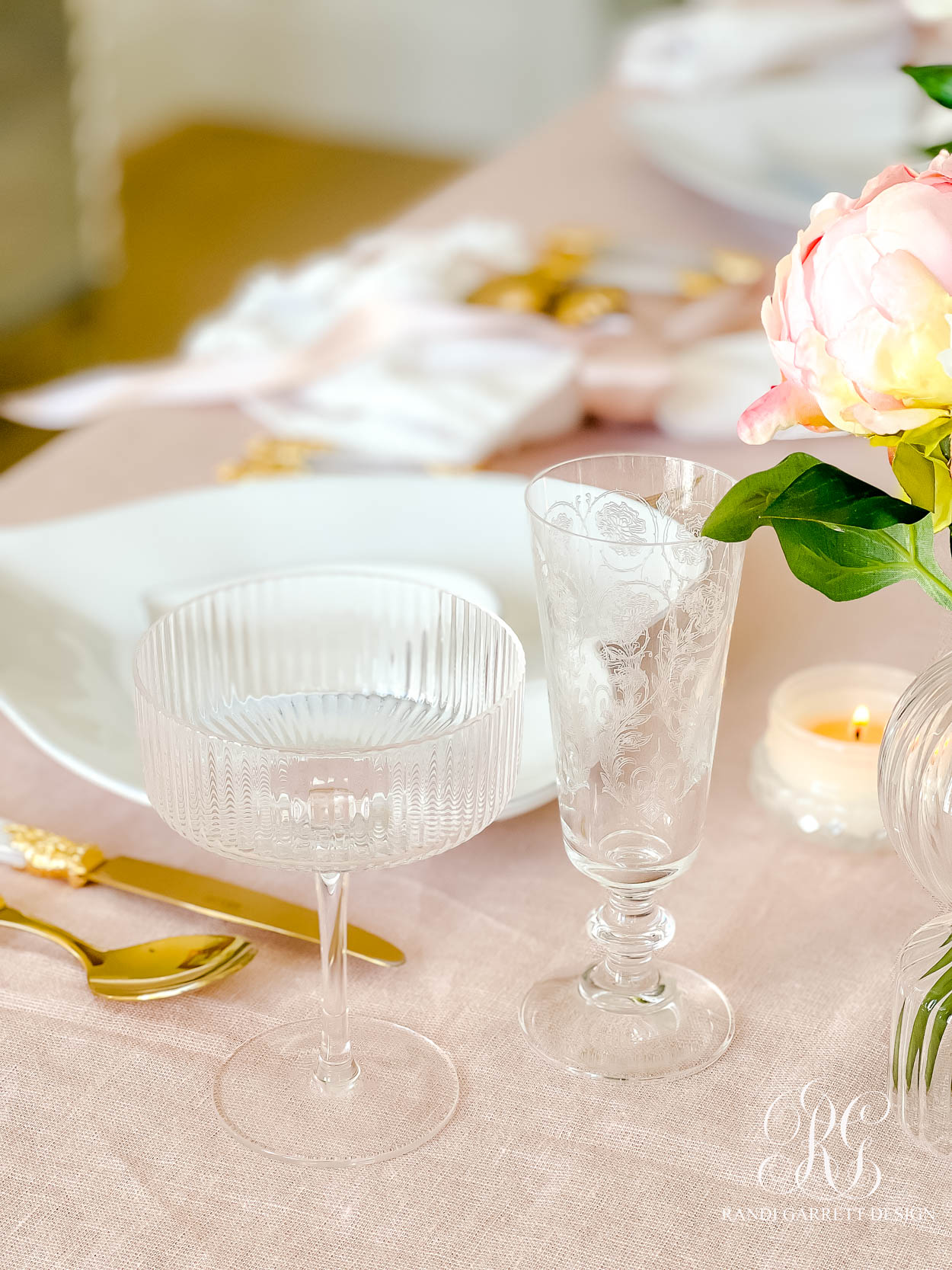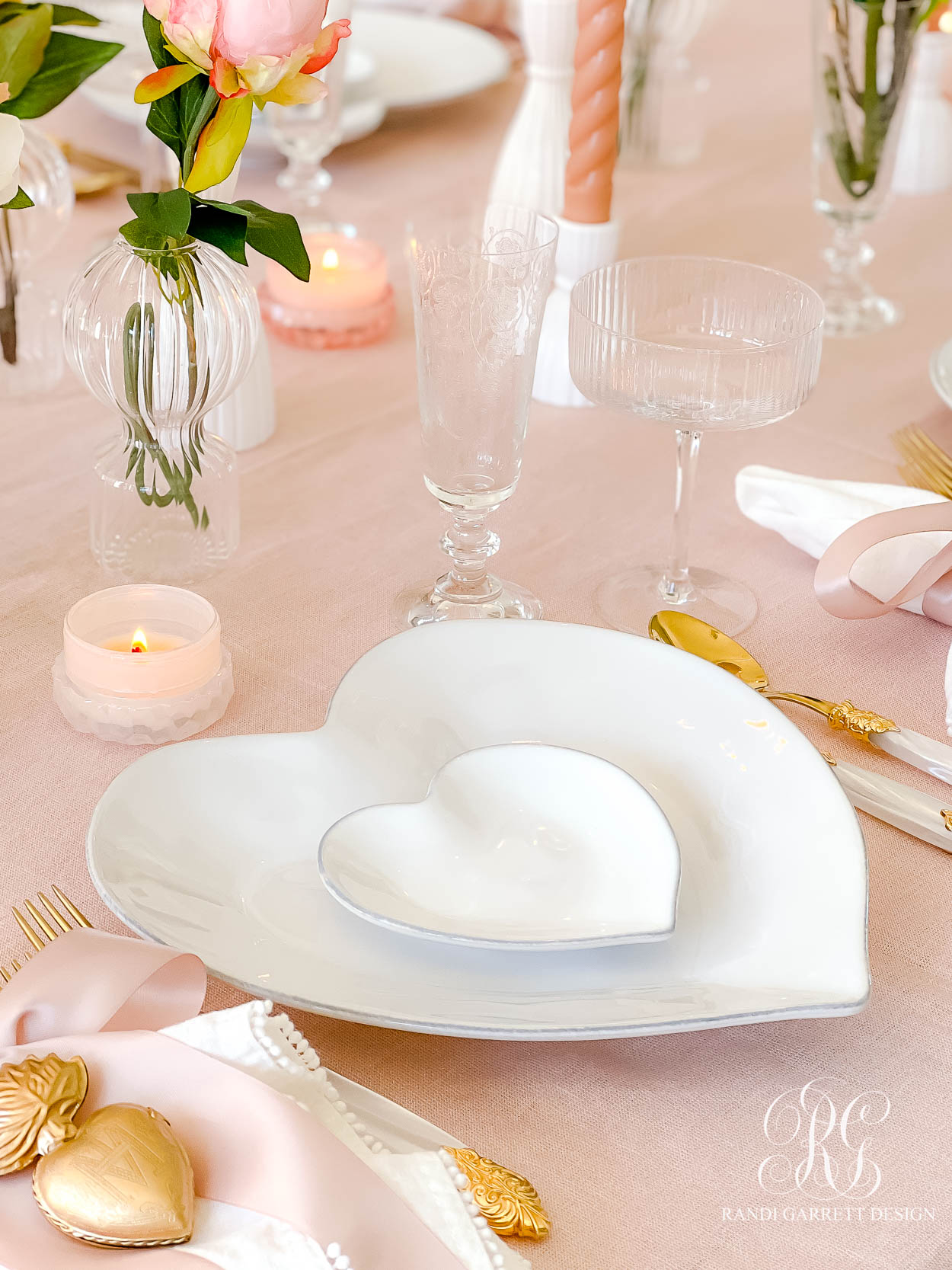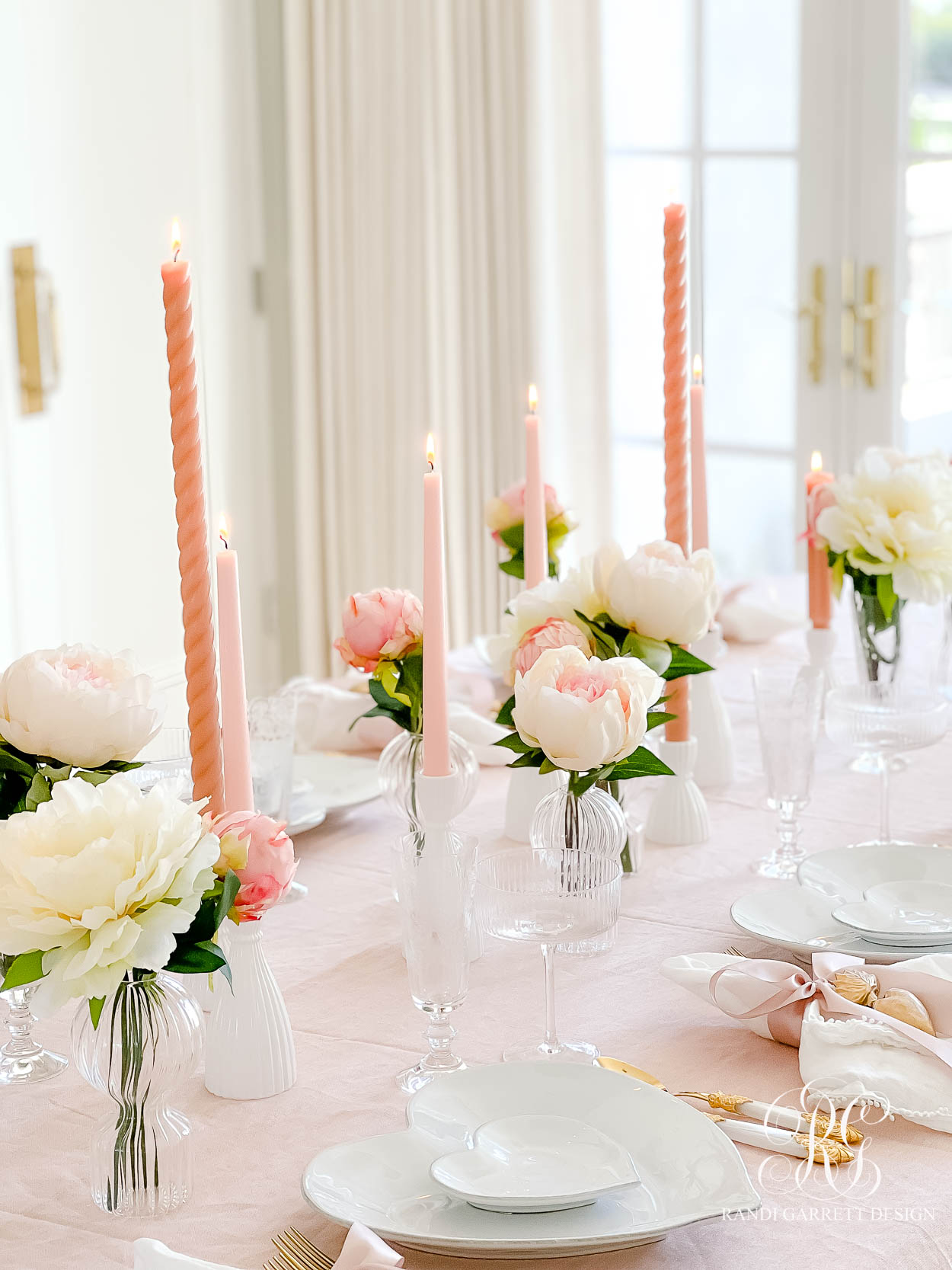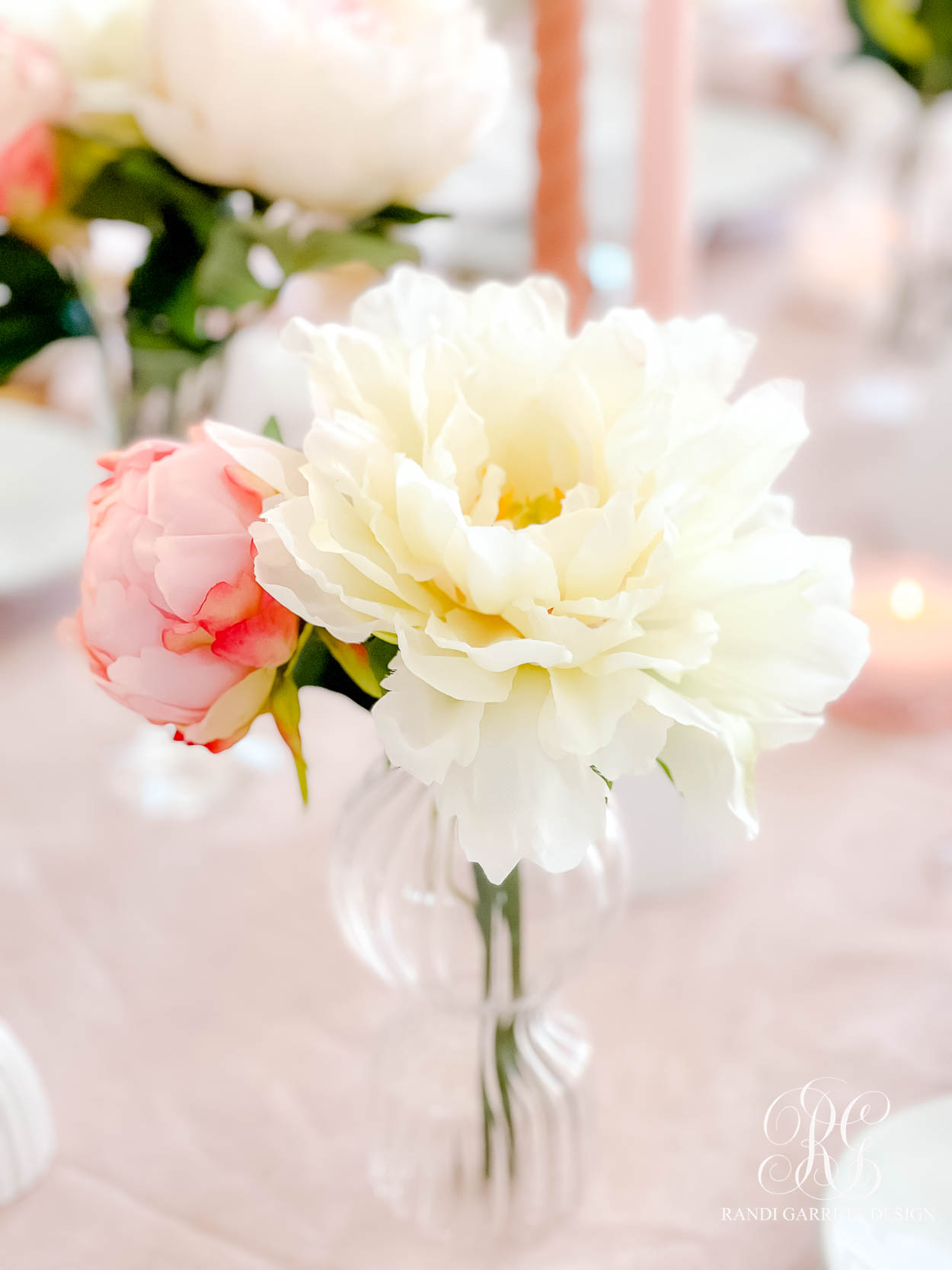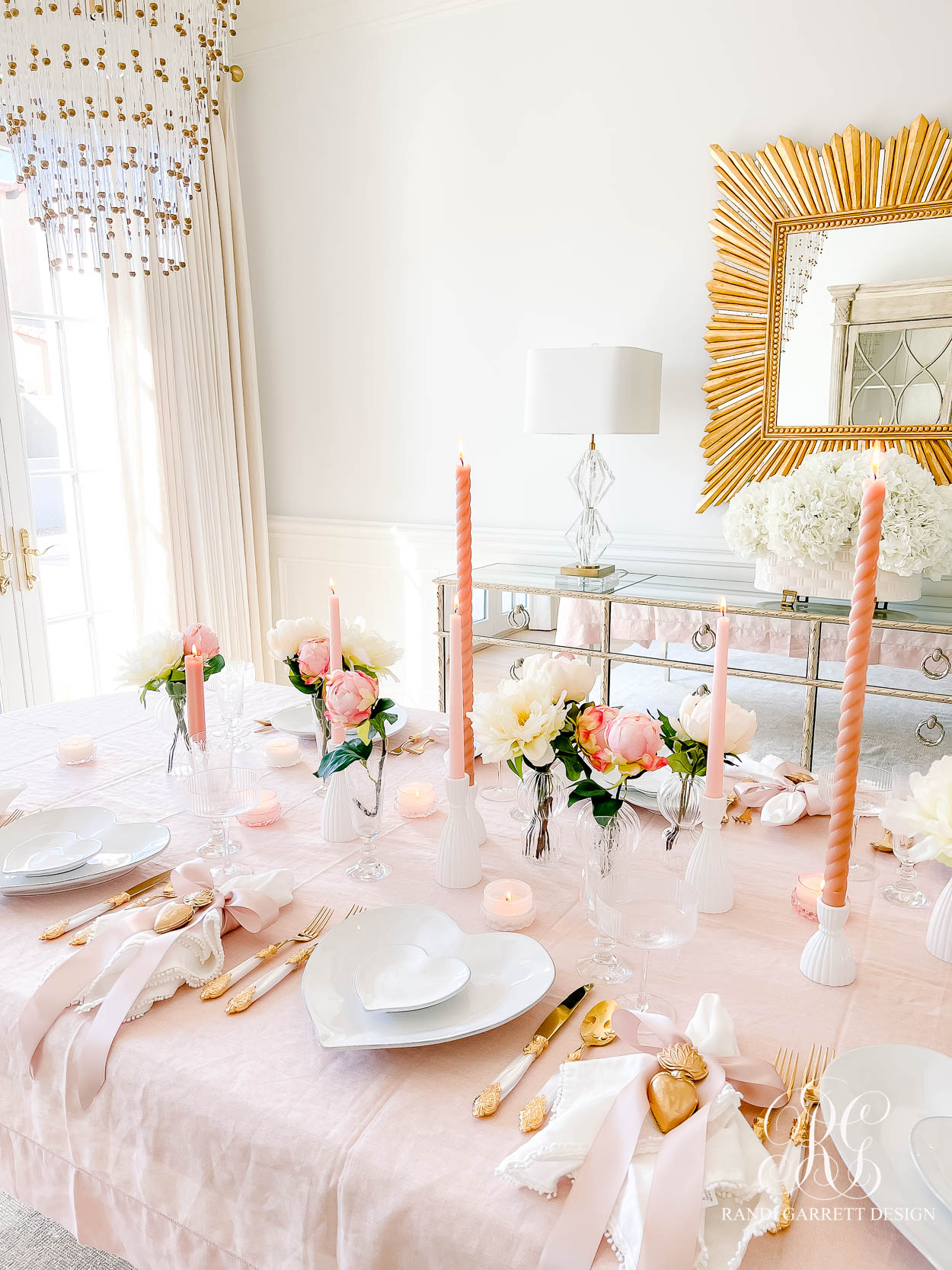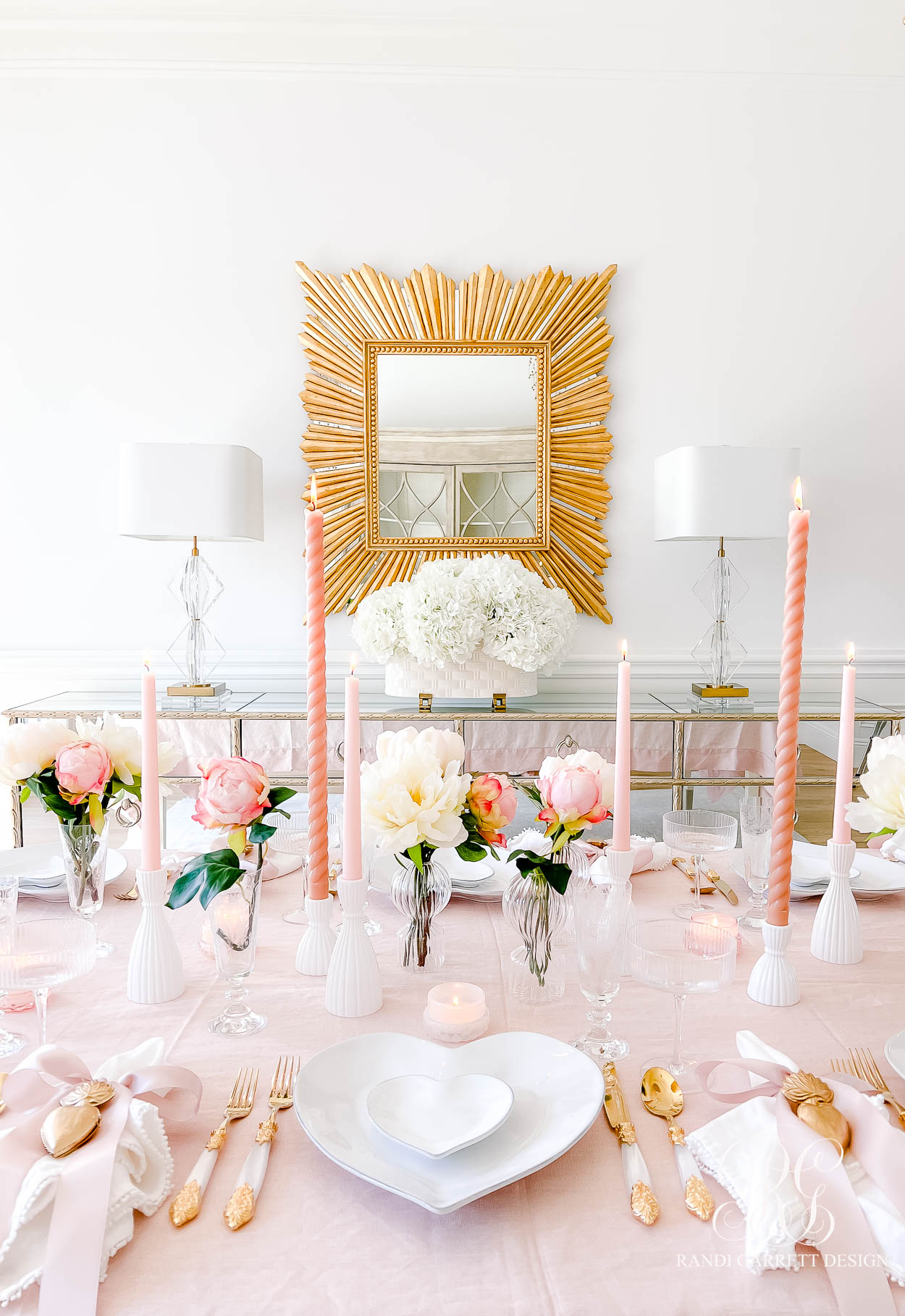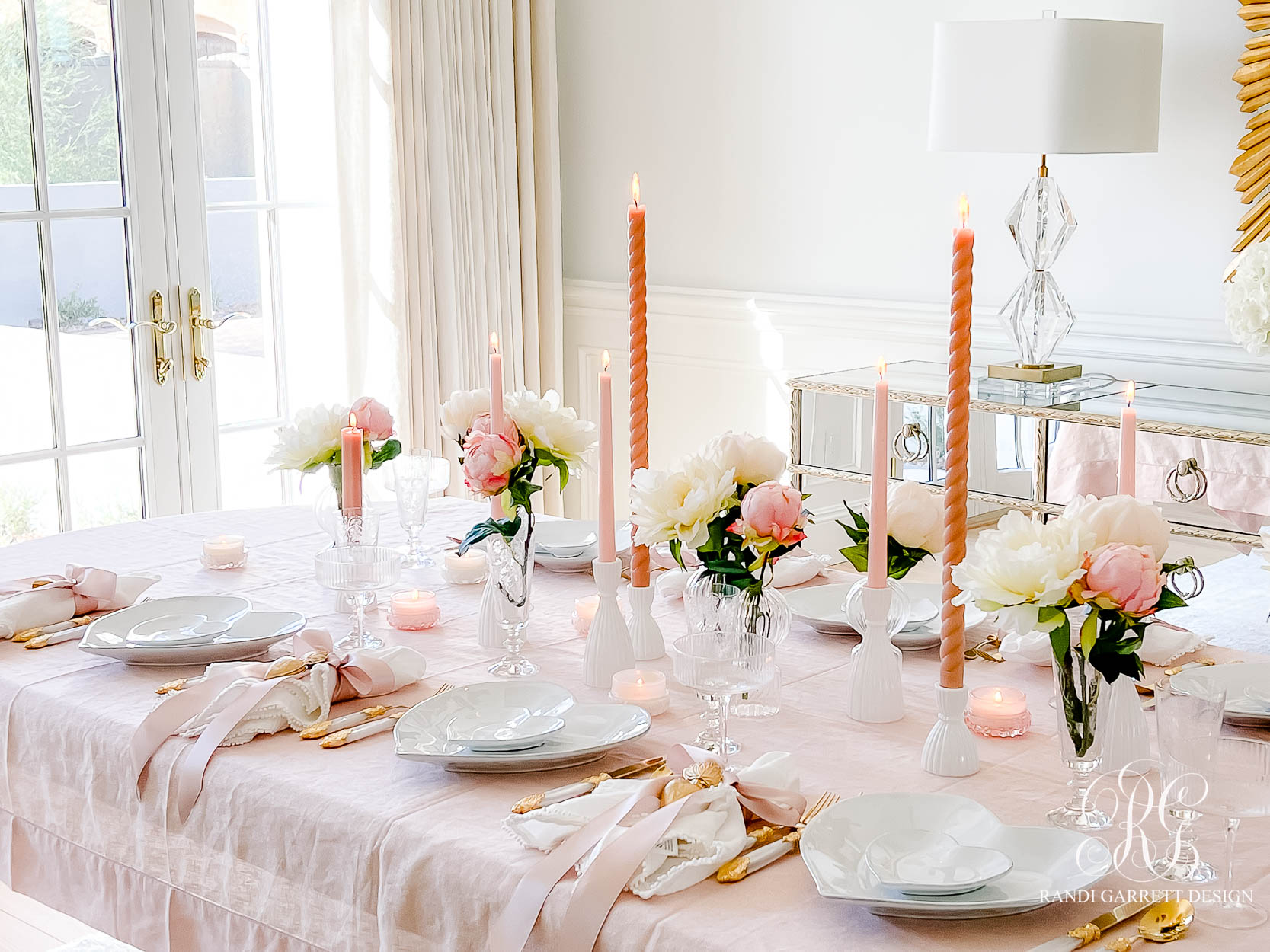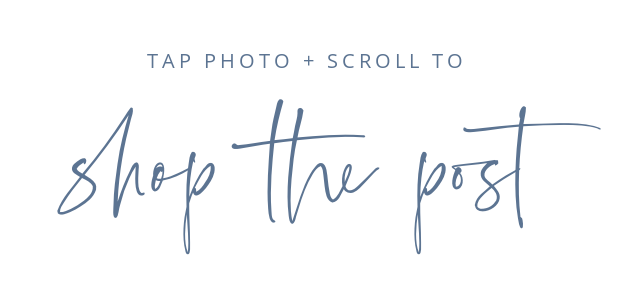 Paint colors here