This post contains affiliate links (disclosure here) and is done in partnership with Cost Plus World Market.
I was about 12 years old, our family began a Sunday night tradition of having a family movie night. This was one of the only times, other than dinner, we would ALL gather together to sit and be together. I honestly don't remember the movies we watched, but I can remember clear as day the feeling of comfort I had just being together. As a busy mom of 5 children, I long to recreate that peaceful feeling in our home, especially during the hectic holiday season. I am so grateful to the Hallmark Channel for sharing family friendly movies that my whole family loves. Even my teenage boys will nonchalantly stroll into the room when I turn one on. One by one, we gather to watch a wholesome, story about love and tradition. This has become a tradition in our home without even trying!
To kick off this holiday season, I planned a special countdown to Christmas party for my family. It features a hot chocolate bar, homemade popcorn (our family's special tradition), and a delicious cookie charcuterie board. You can set one for your family or friends too! We are really looking forward to watching Hallmark Channel original movie, "Cherished Memories: A Gift to Remember 2,"  while enjoying this spread!
To create this fun and festive spread, I turned to Cost Plus World Market for beautiful decor and scrumptious cookies and snacks! Their entertaining pieces I'm featuring can be used year round but look especially fabulous dripping with Christmas magic! My local Cost Plus World Market in Goodyear, AZ  had everything I needed to set up this simple countdown to Christmas Party. You can also shop online!This post contains affiliate links (disclosure here) and is done in partnership with Cost Plus World Market.
The Movie Feature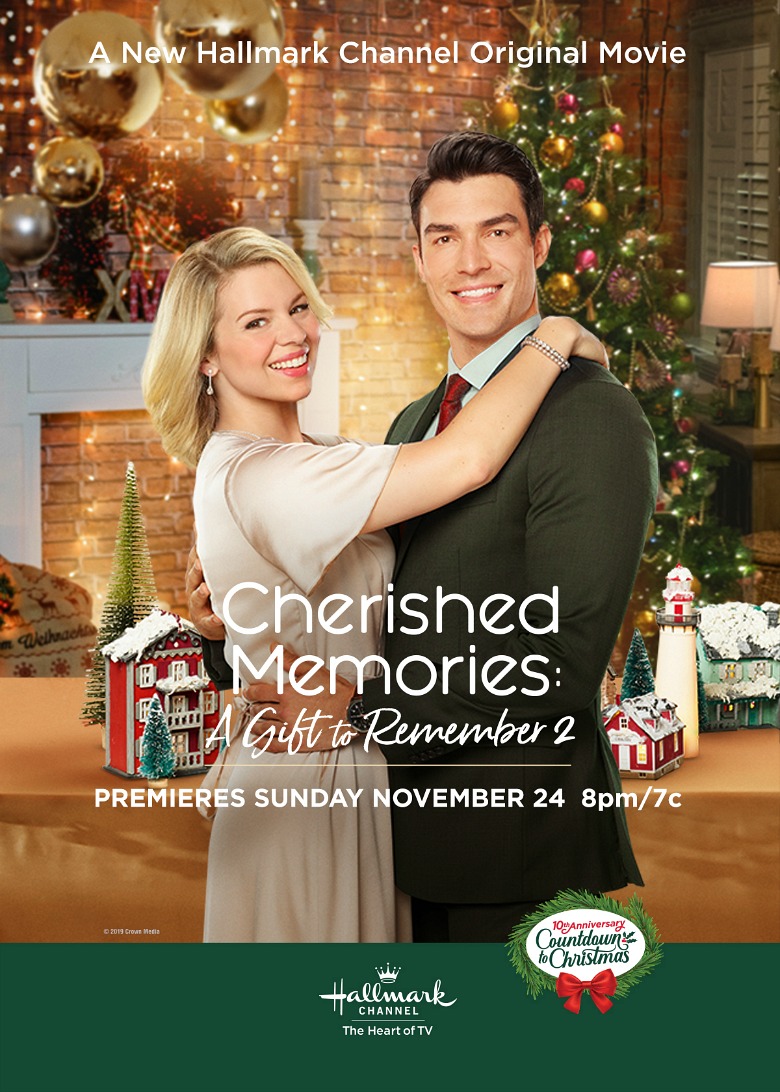 To start the countdown to Christmas, Hallmark Channel is launching a brand new movie, "Cherished Memories: A Gift to Remember 2," Sunday November 24th @ 8:00pm / 7:00 Central.
Movie Details – Starring: Ali Liebert, Peter Porte and Tina Lifford.
A year after Darcy ran over Aiden, his amnesia is gone but not their love. Now she's gotten him a first edition signed copy of his favorite book, Patricia Highsmith's Found in the Street, for Christmas, perfect since that's where she found him – under her bicycle! Aiden's also creating a wonderful gift for Darcy, a carved replica of her hometown, just like the one her dad carved for her mother. But Aiden's gift, which includes a carving of Darcy's beloved rec center, which is in jeopardy of closing, holds another big surprise, which might just sweep her off her feet.
I can't wait to watch it with our whole family! See if you can spot products from Cost Plus World Market on the Small Screen. They've partnered with Hallmark Channel to deck the halls of their original movie Cherished Memories: A Gift to Remember 2.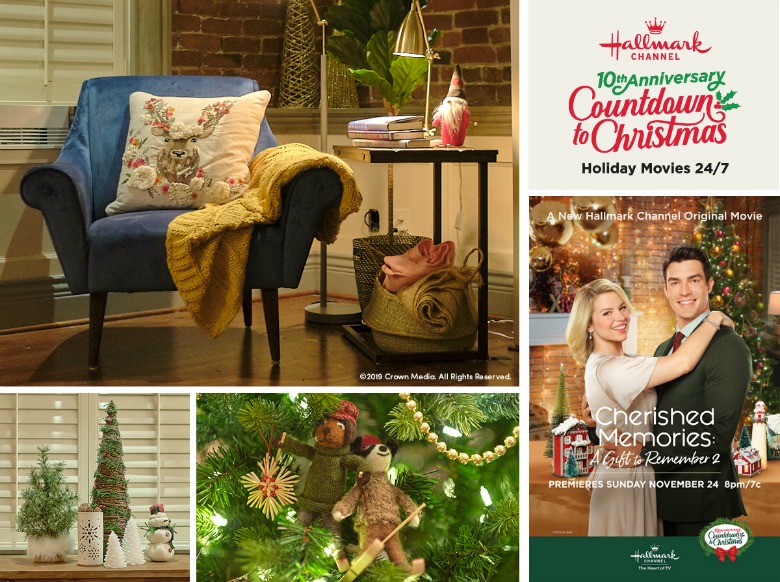 Simple Countdown to Christmas Party Ideas
To set up our viewing party,  I first set up a hot chocolate bar featuring Hammond's hot chocolate and Santa Claus mugs. When my mom was a little girl, she and her siblings each had a Santa mug. When I was little, me and my siblings each had one. So, naturally, my children each have a special Santa mug to drink their hot chocolate! This marble serving stand is the perfect way to serve your coco. I grabbed some white chocolate peppermint straws and some snowflake marshmallows for some extra fun!
You can get everything you need for your Christmas entertaining and all of your yummy Christmas party food at Cost Plus World Market!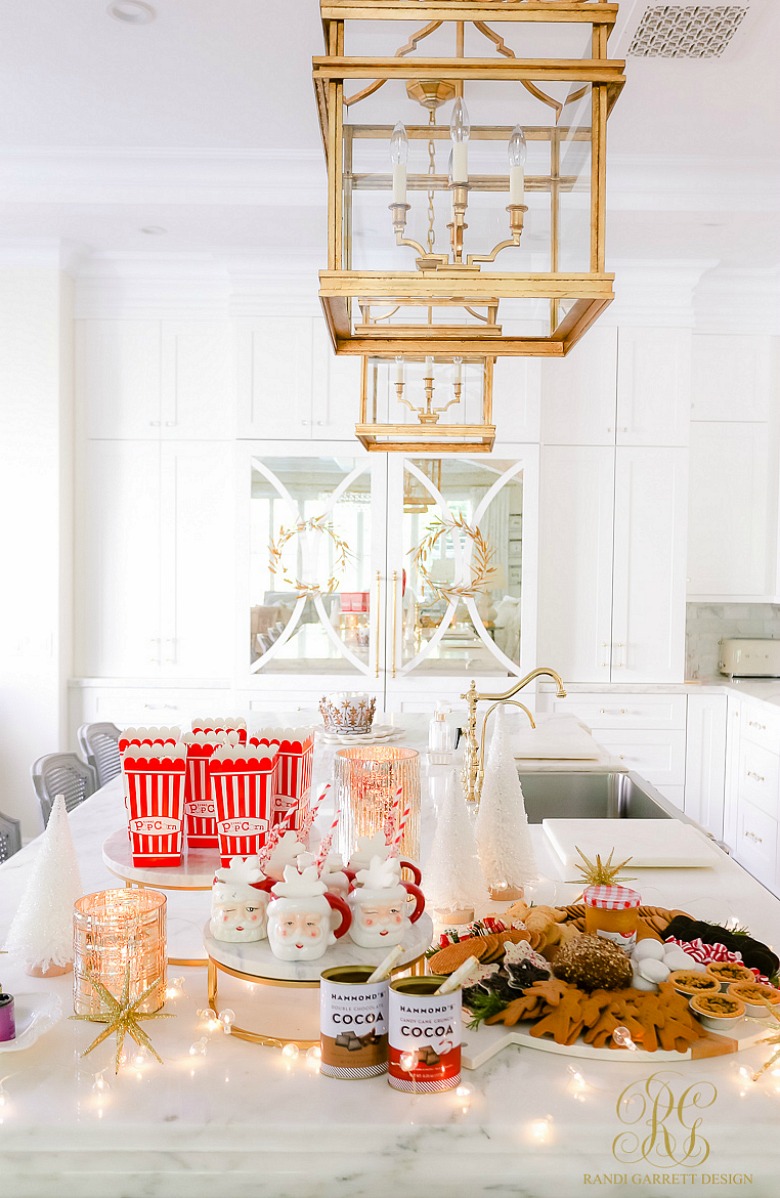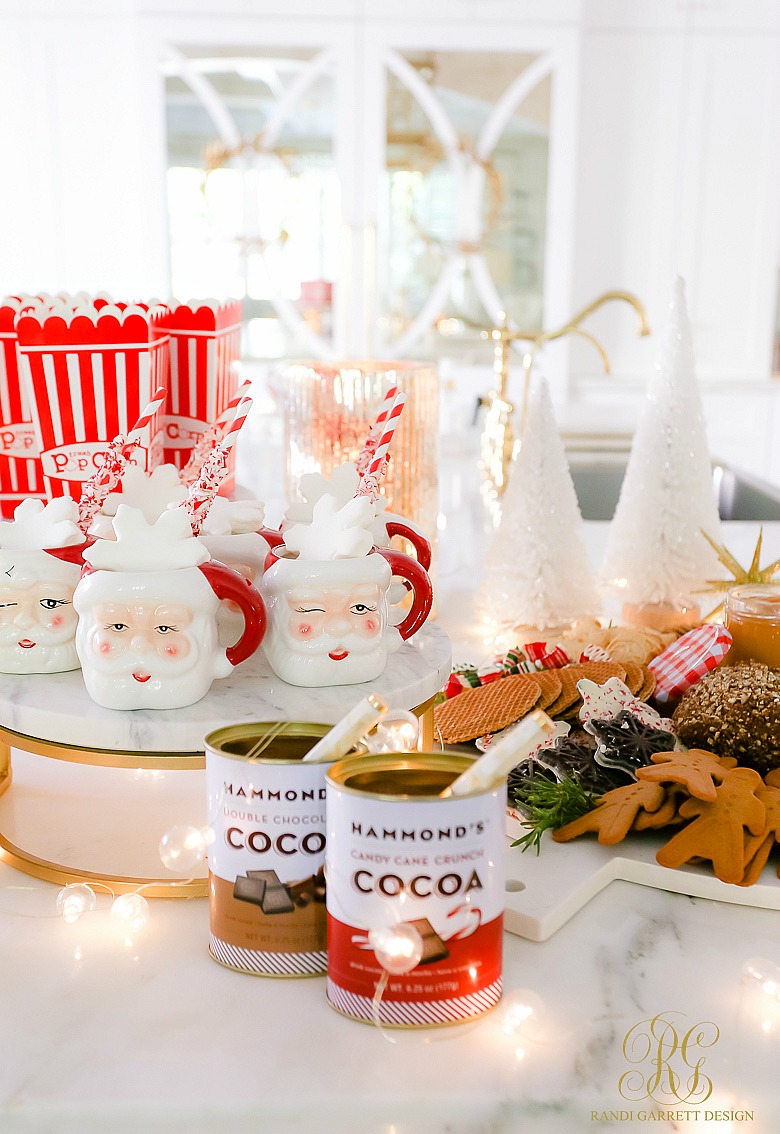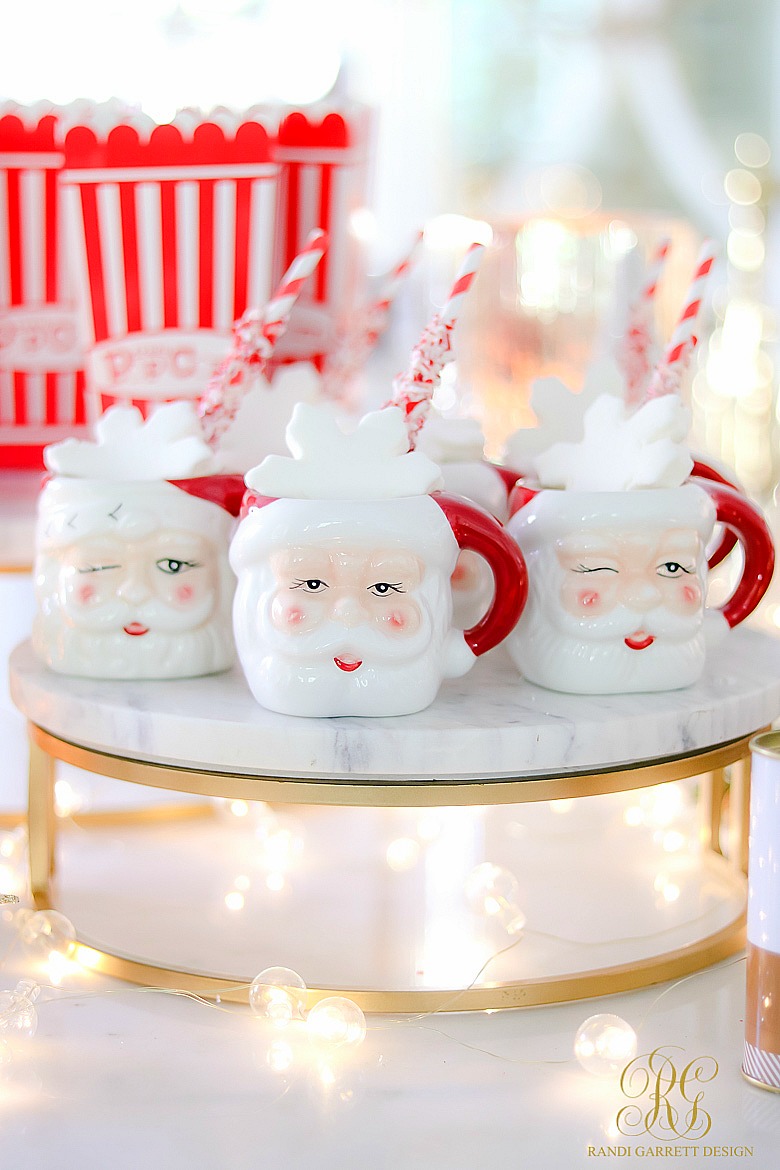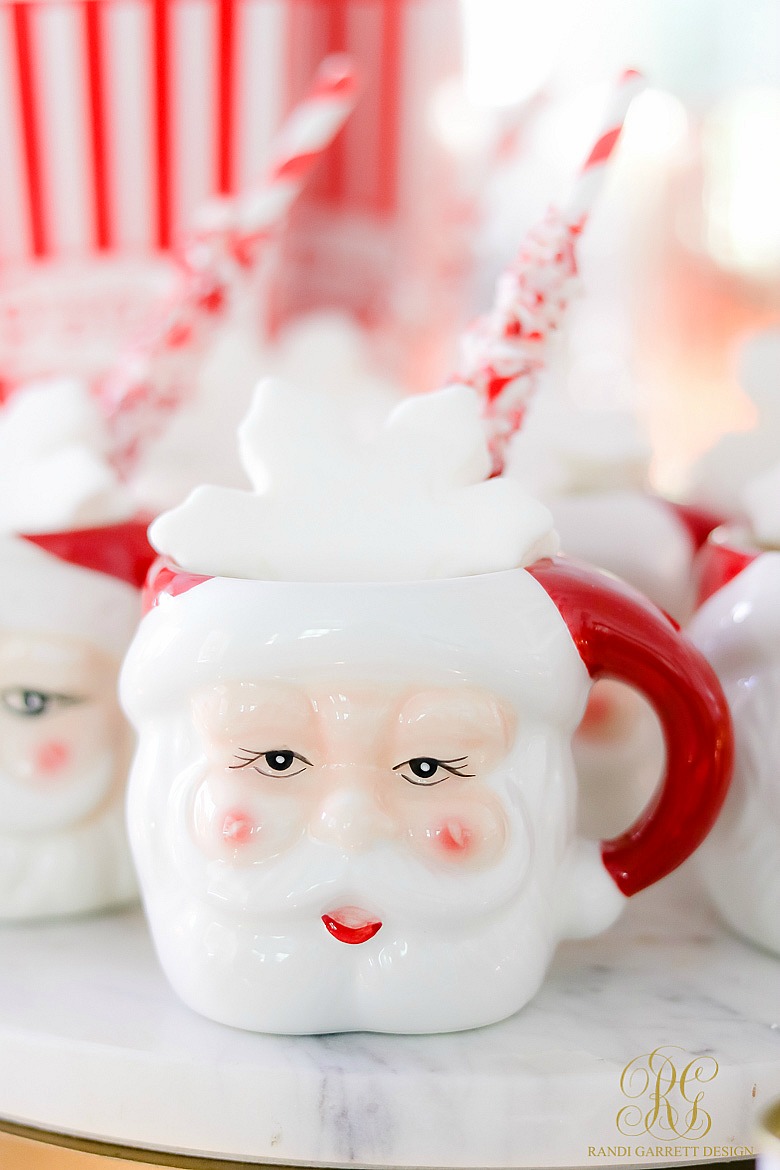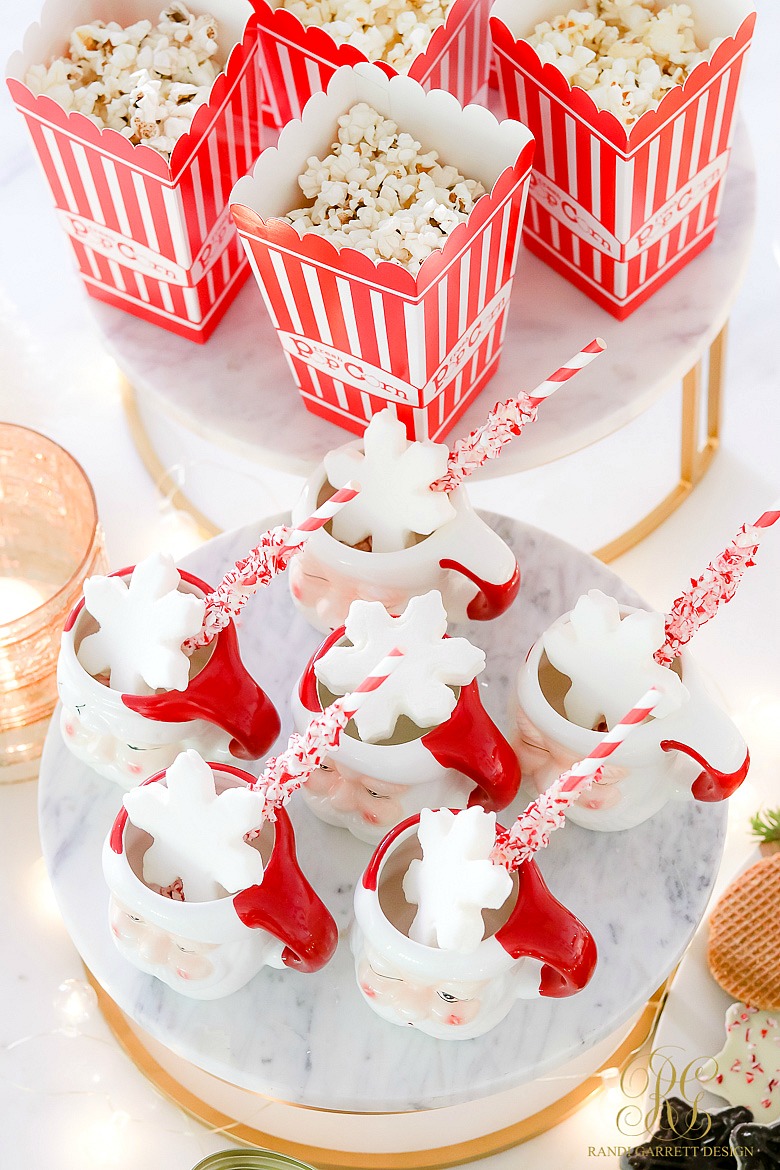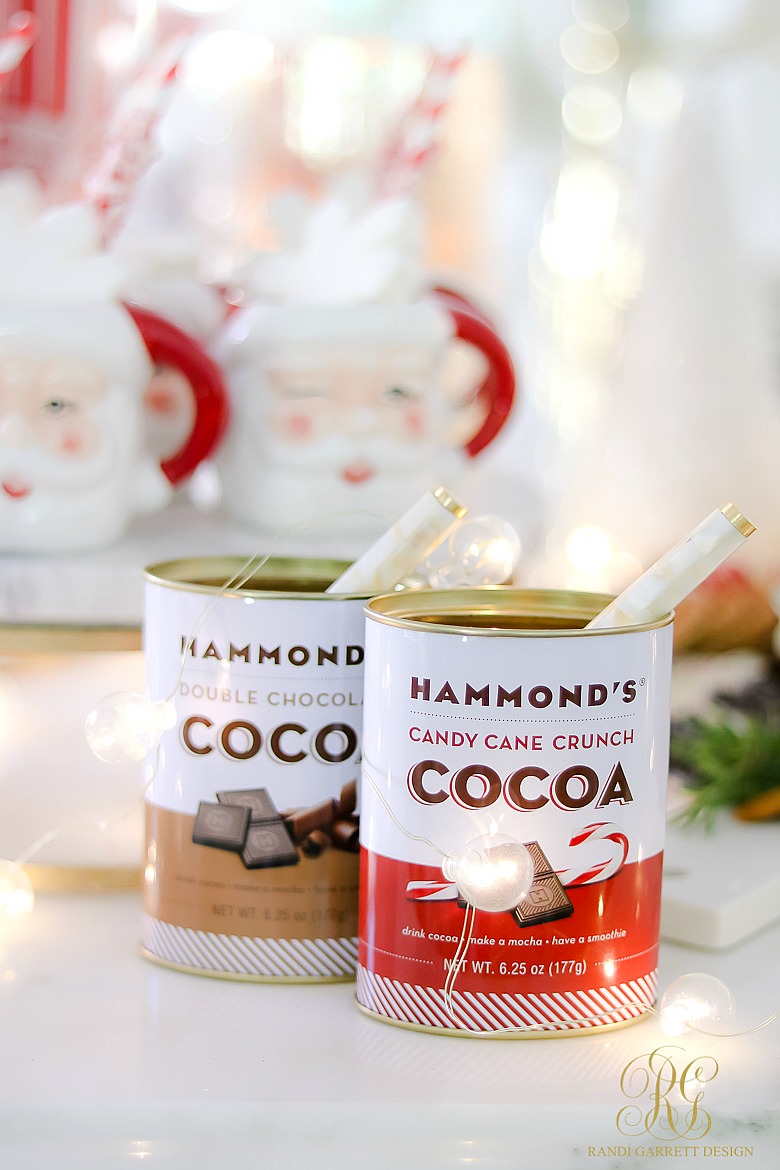 Next, I set up a little popcorn bar. Use this larger, marble stand to hold these cute red and white scalloped popcorn boxes. This popcorn kit is so handy. It comes with different types of popcorn and yummy seasoning to let your kids create their own flavors! My husband's grandma always made homemade popcorn for him when he was a little boy. She taught him to eat it with his tongue so his fingers wouldn't get greasy! His mom makes it for my kids every time she comes to town. We all think of our grandma when we eat our popcorn and it just isn't movie night without it!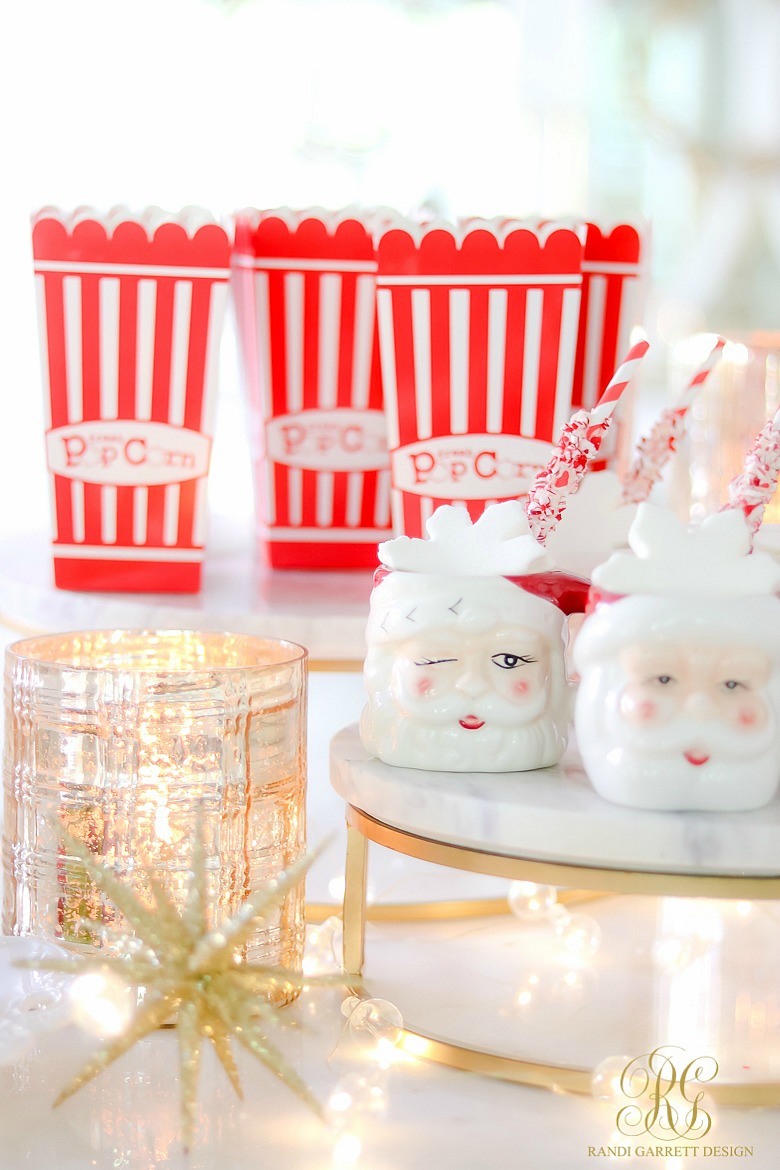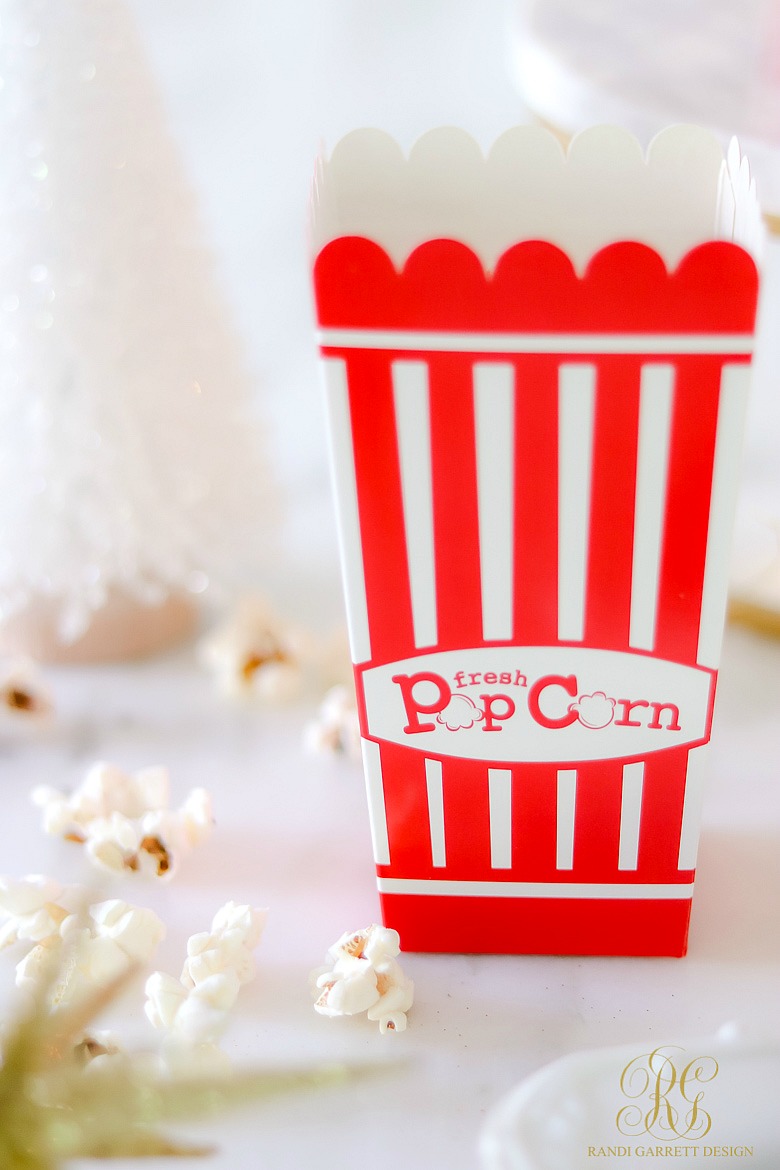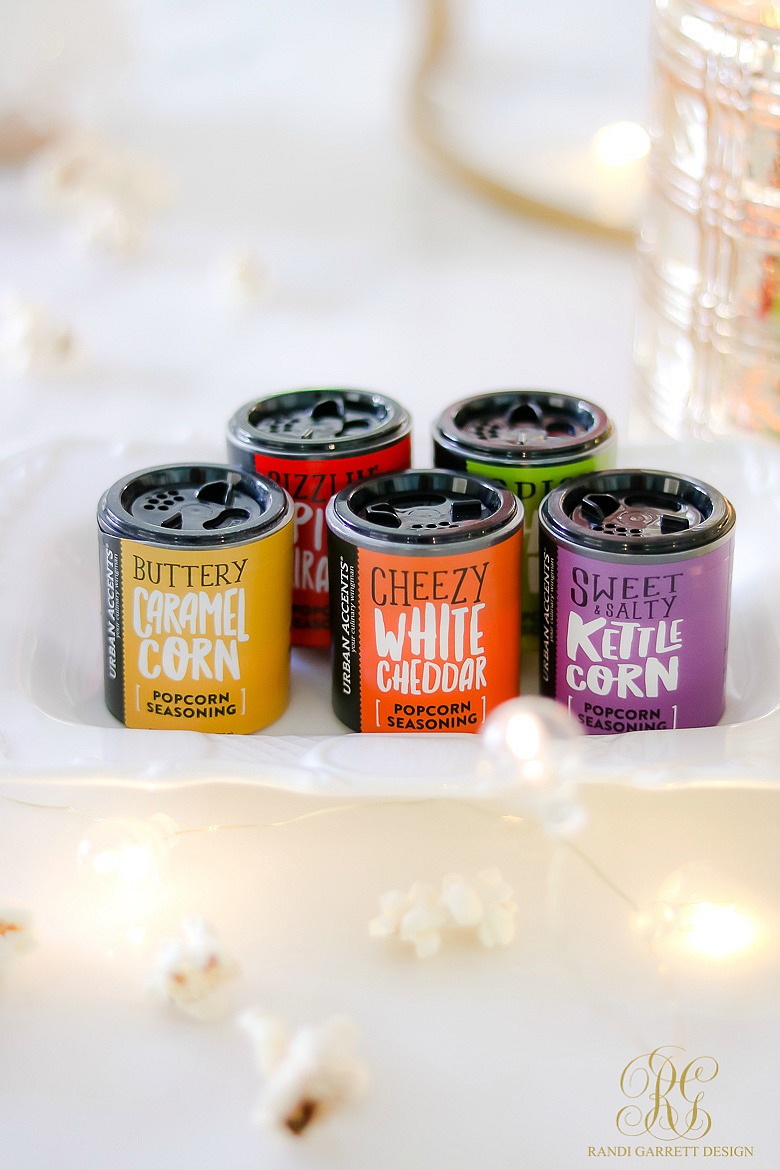 To really make the night memorable, I created a cookie charcuterie board! I gathered festive cookies along with some yummy Christmas candies and sprinkled them on top of this giant marble cutting board (you could also make one on this smaller marble cutting board as well). Lemon curd and a homemade chocolate cheese ball make the perfect spread for gingersnaps. I'll be sharing the chocolate cheeseball recipe tomorrow. Sprigs of rosemary from our yard finish the look.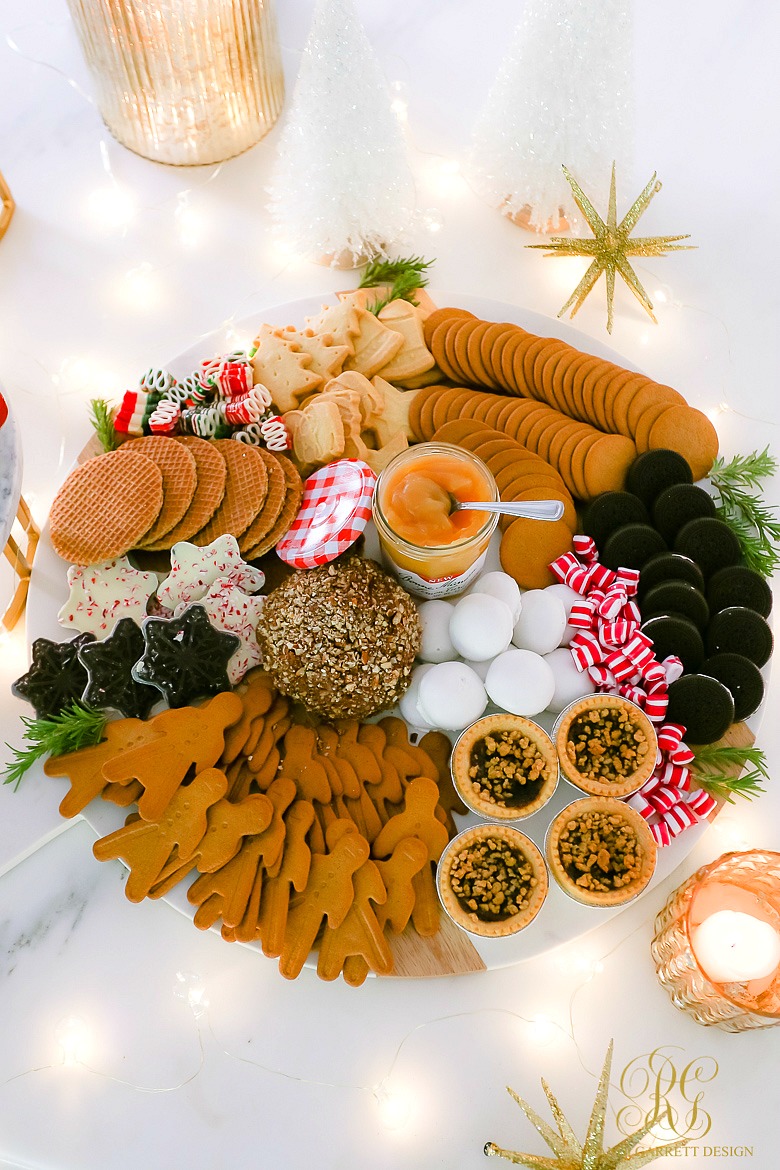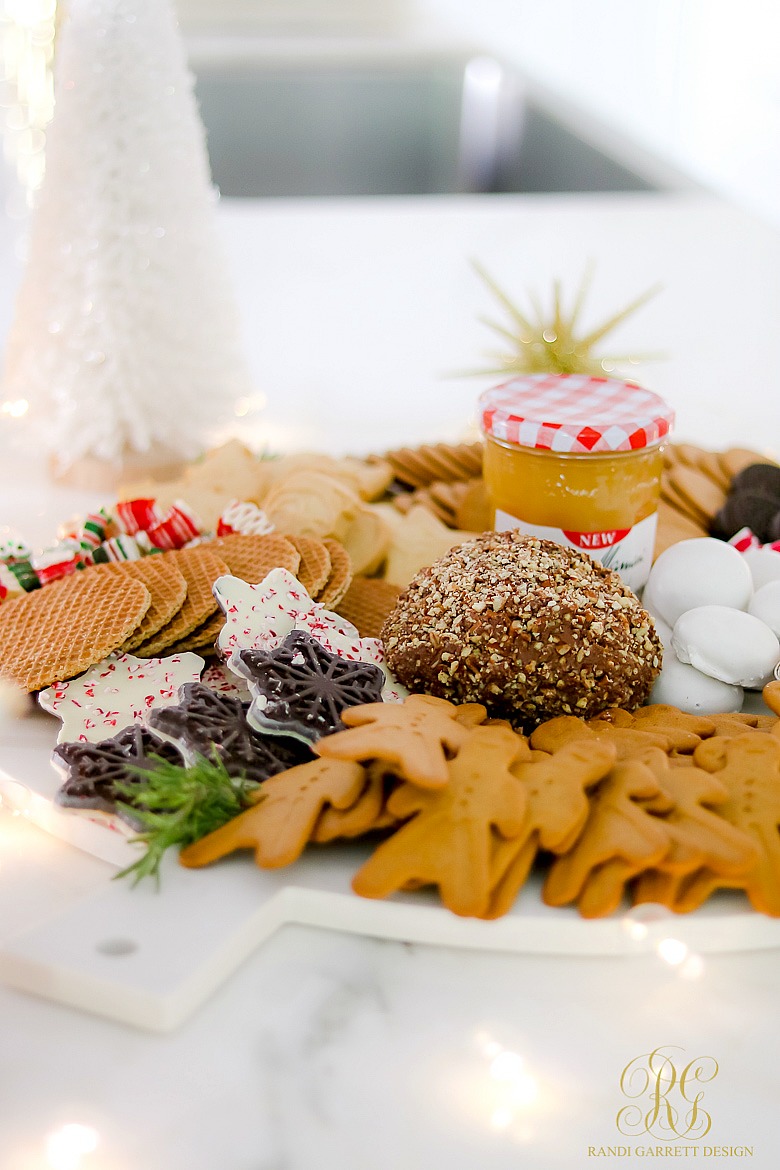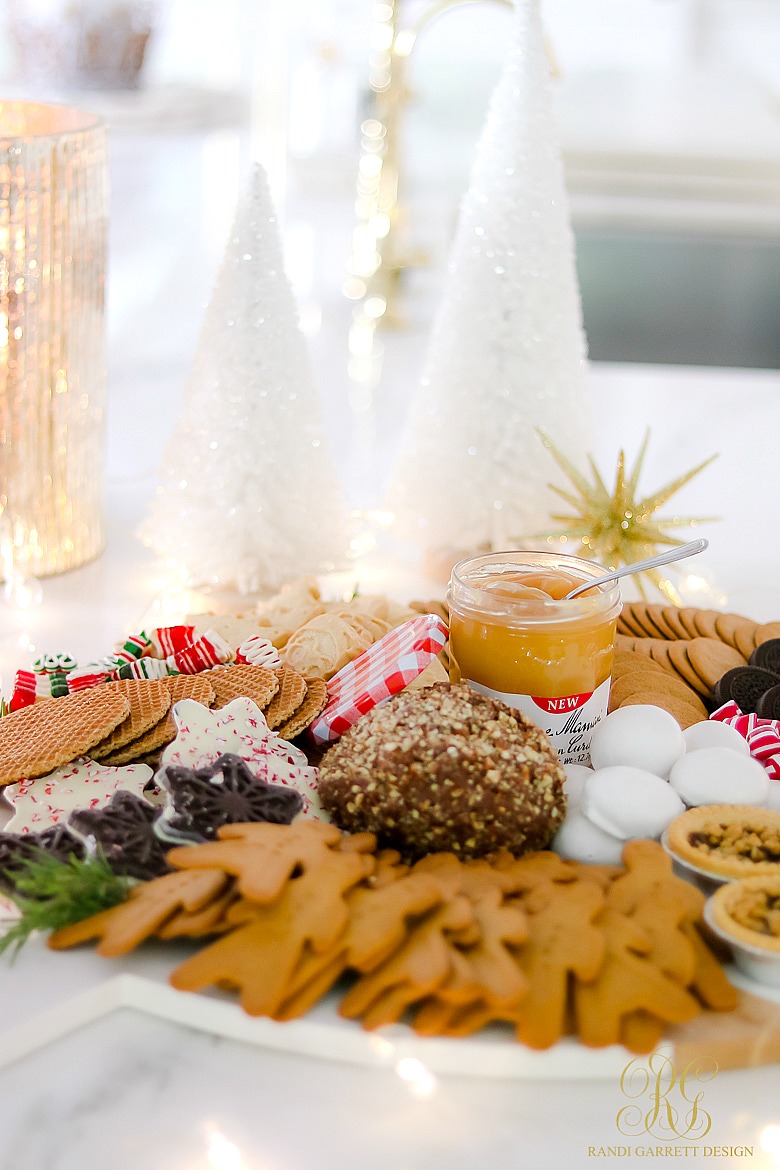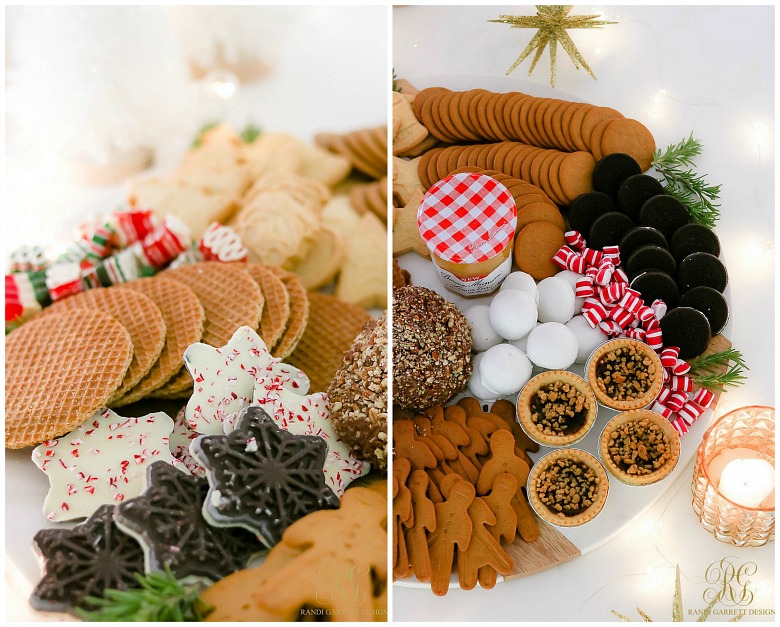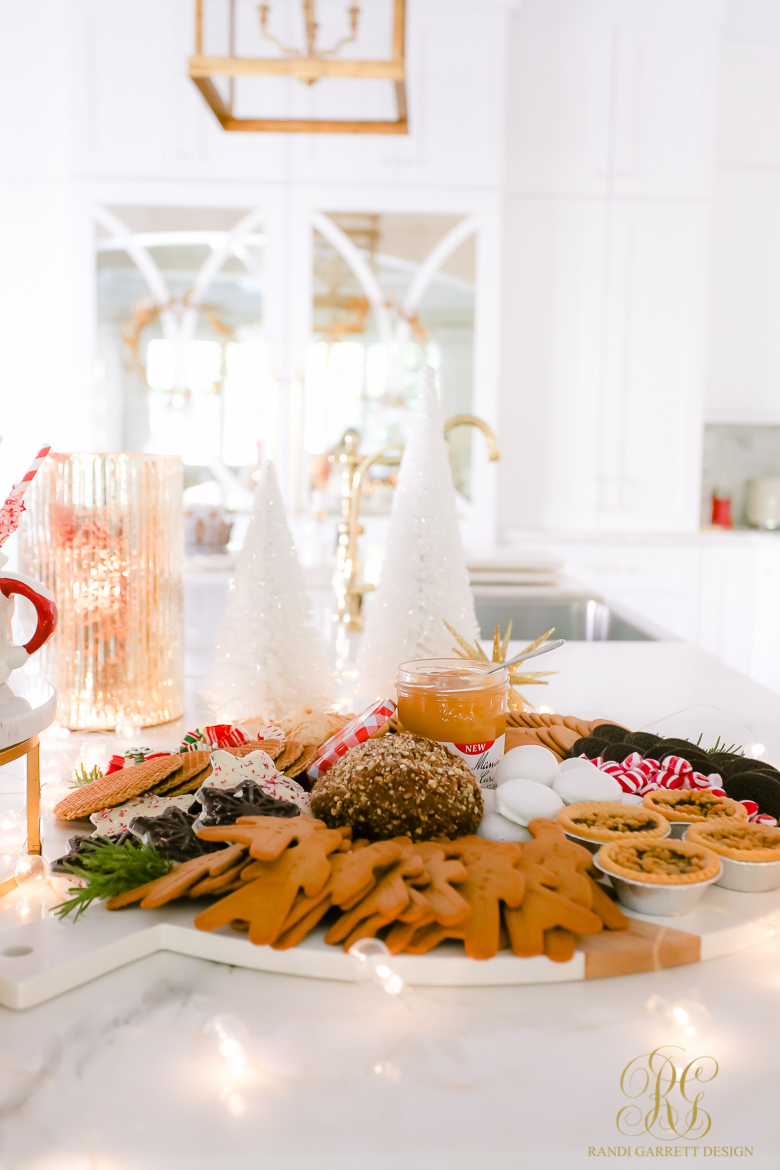 A few simple touches really light up this party! A few hurricanes, a few strands of Christmas lights, some glitter Christmas trees and some gold star ornaments give this spread some Christmas magic!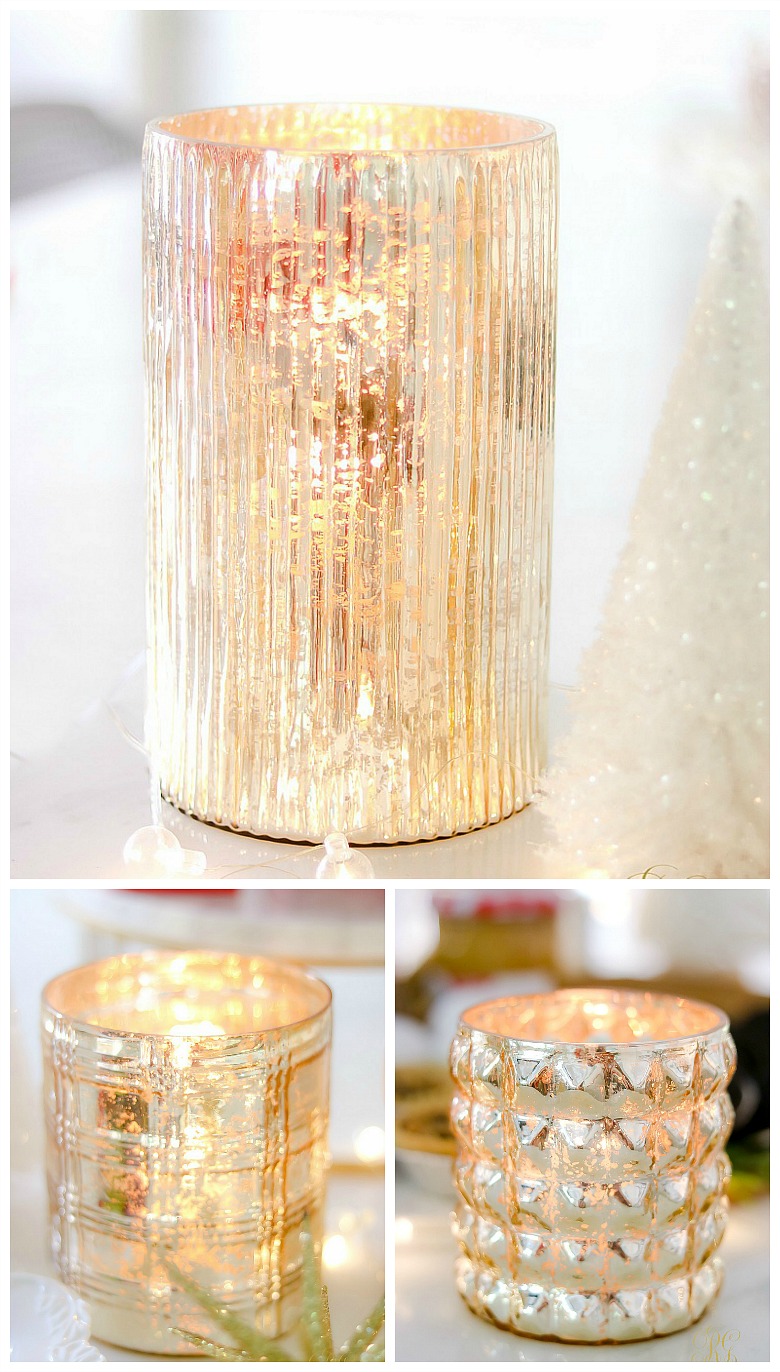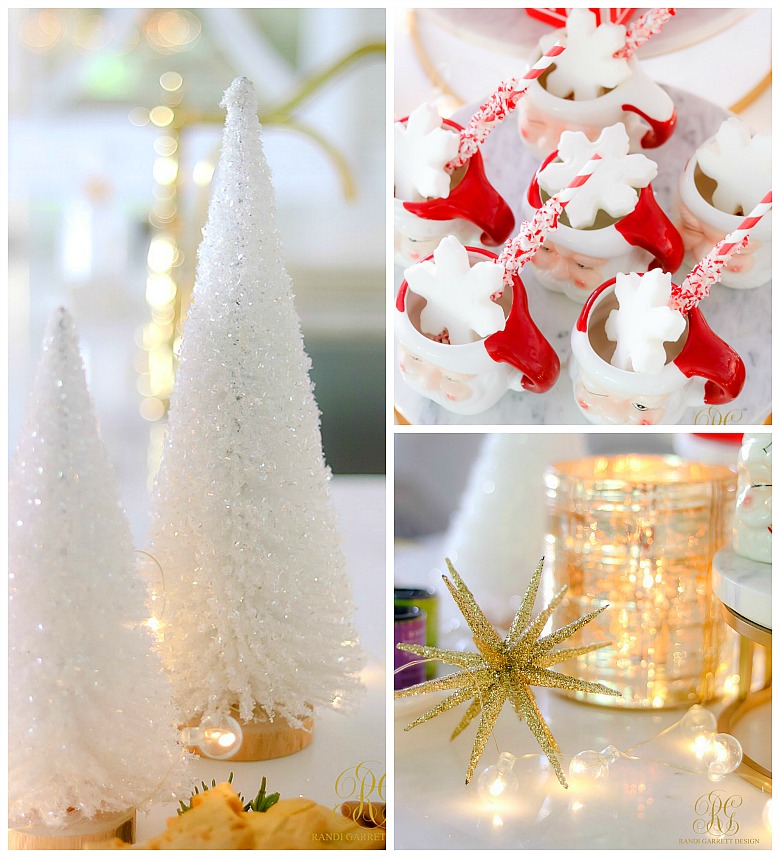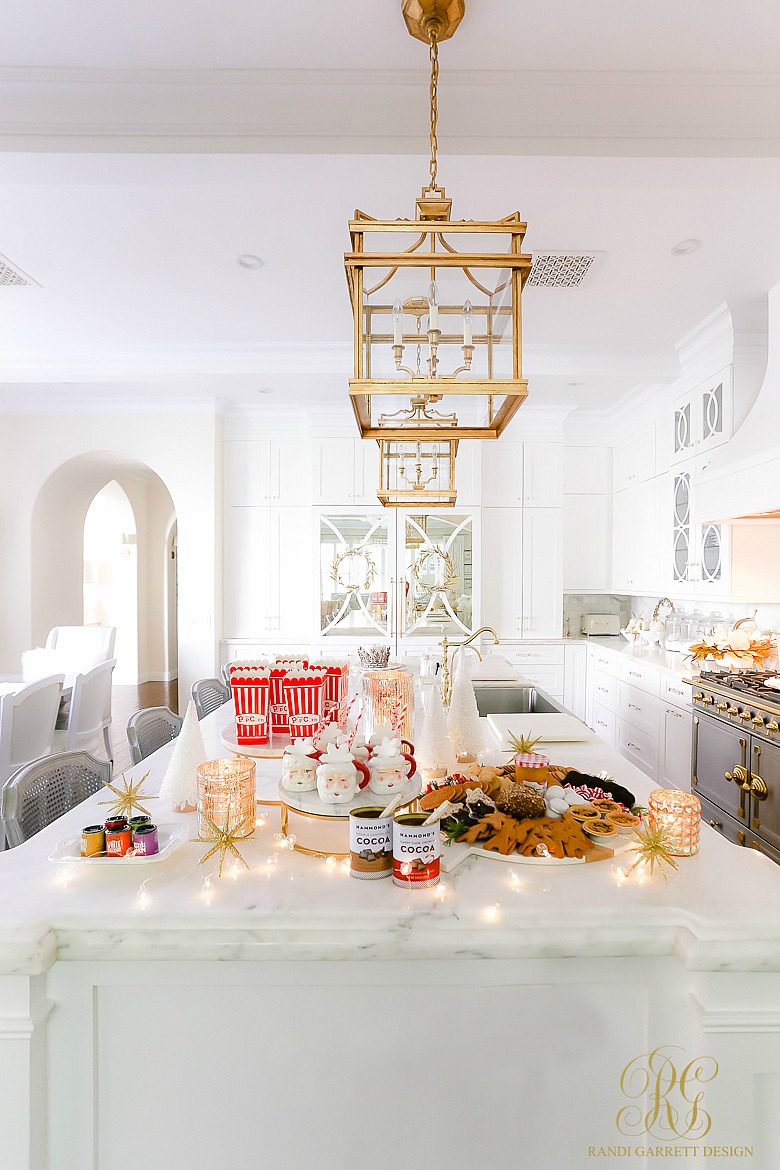 Gather some of these yummy treats and have a countdown to Christmas party at your house this year!