As the temperatures drop, the desire to make our homes more inviting places increases! There is nothing better than crawling into a nice warm, cozy bed at the end of a long, cool day. It's like jumping into a hug! I often share how I switch up my bedroom with the changing seasons, but I rarely share my kid's bedrooms. So today I thought I would take you inside each of their rooms and show you some simple tips on how I prep their bedrooms for Fall and Winter. These tips will help you make every room in your home a more cozy place to dive into at the end of the day!
I've partnered with Pottery Barn Teen on this because their bedding is my favorite! Their prices are great and their products are fun and fresh. I can always find something to add to my home to make it feel fabulous. They are my go to place for bedding essentials!
Most of the pieces I selected for this post come from a special line at PB Teen called the Fair Trade Program. You can read more about this program here. I love that these pieces come from a program that puts our planet and people first!
(Affiliate links are used in this post. Click here to read my full disclosure policy.).
Tips for Cozy Kid's Bedrooms
Choose the right sheets.
We each sleep at different temperatures. My little boys seem to run hot when they sleep. While my daughter can't seem to have enough covers! When selecting sheets for your child's bedroom, consider their body temperature. For my hot sleepers, I chose cooler cotton sheets. For my cooler sleepers, flannels or jersey fabric sheets.
Here are some of my favorite sheets…
Cotton (Good for any temperature and any season.)

Jersey (Tee shirt like fabric – perfect for cooler night.)

Flannel (The warmest, coziest sheets. Must have for colder locations.)

Add Layers to your bed.
Layering throws and blankets give a bed that irresistible feeling. If you live in a cooler climate, add a soft warm blanket to the bed on top of your sheets. I live in a warmer climate, so I like to add a blanket to the foot of the bed. This allows you to pull it up only if needed. Having a blanket at the end of a bed also gives it the "look" of being more cozy and inviting.
Use throw pillows with good forms.
Throw pillows are not only the personality of a bed, but the ultimate essential in creating a cozy bed! Always try to use pillows with down or down alternative forms. They are more comfortable to lay on AND fluff so much better, creating that cloud like feel you are going for!
I used these 3 tips when styling my kid's bedroom for Fall and Winter.
Take a peek at their rooms all cozied up for the cooler temperatures! Up first, my oldest boys' bedroom.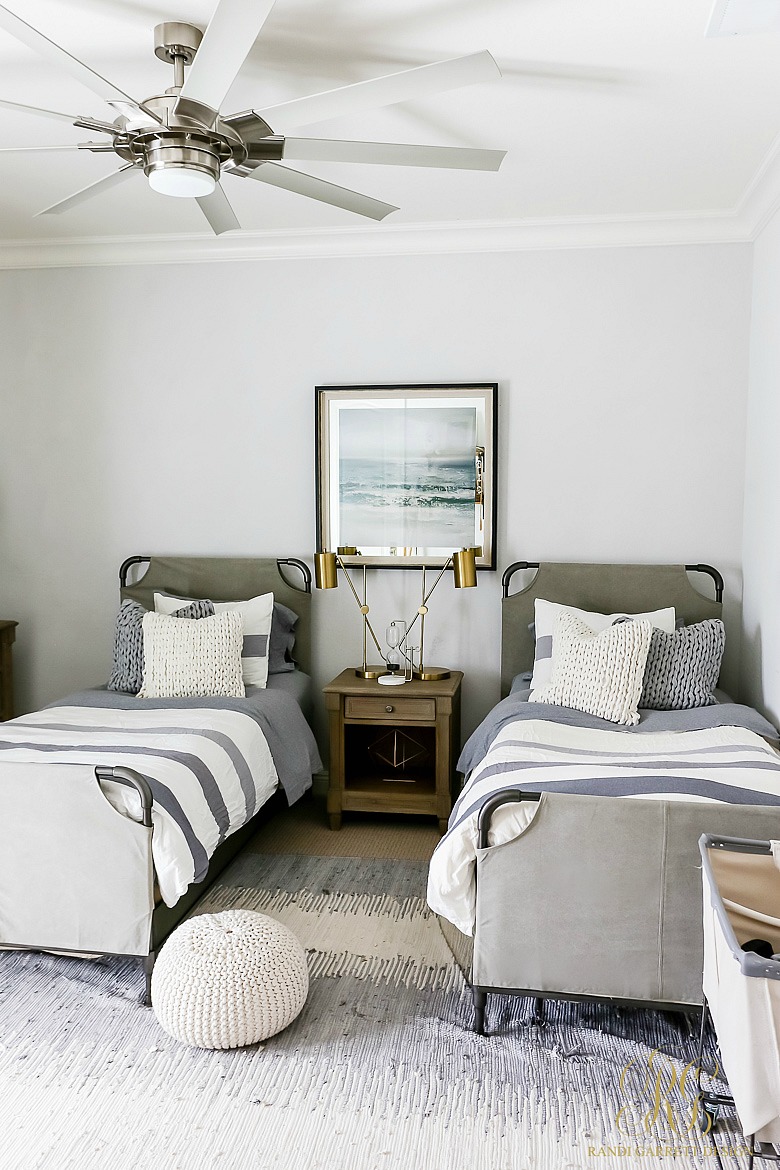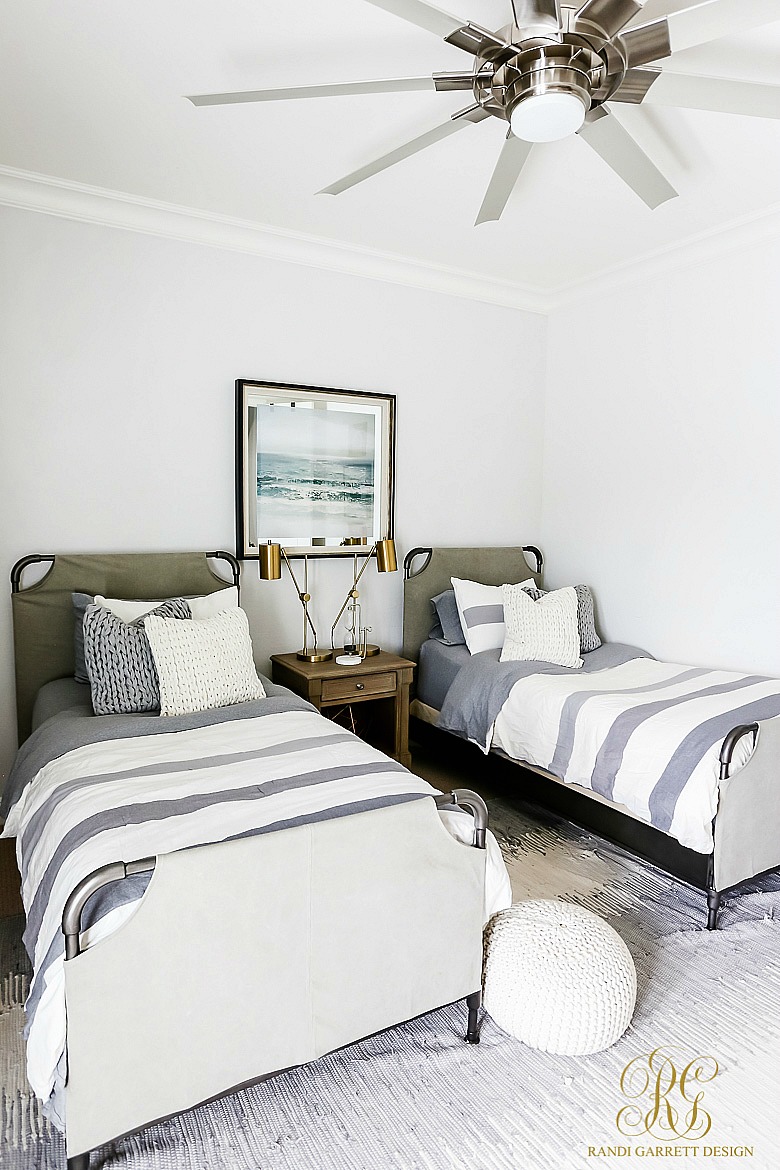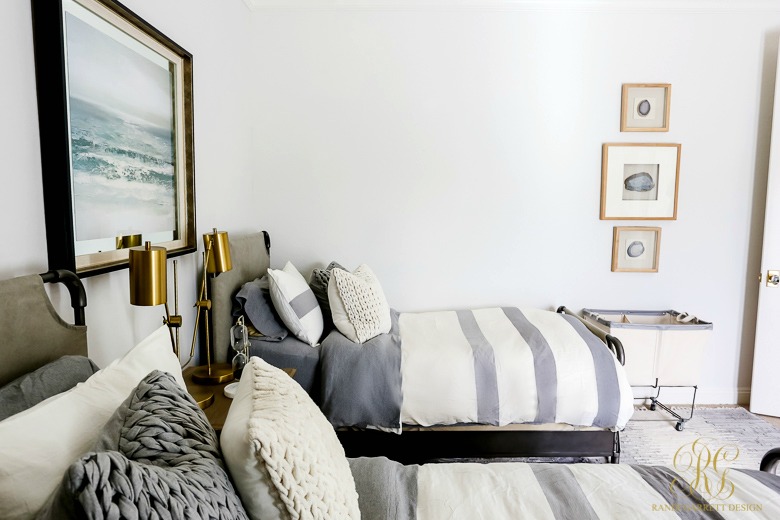 They like to sleep with their fan on, so I chose a gray jersey knit sheet for their beds. Jersey knit is soft and warm, but not as warm as flannel. The gray coordinates perfectly with this ombre gray striped duvet and matching pillow shams. Both are so soft and cozy, making you want to jump right into bed! They are even softer once you wash them.
The pillows on their bed are filled with my favorite down alternative forms that make the pillows nice and fluffy!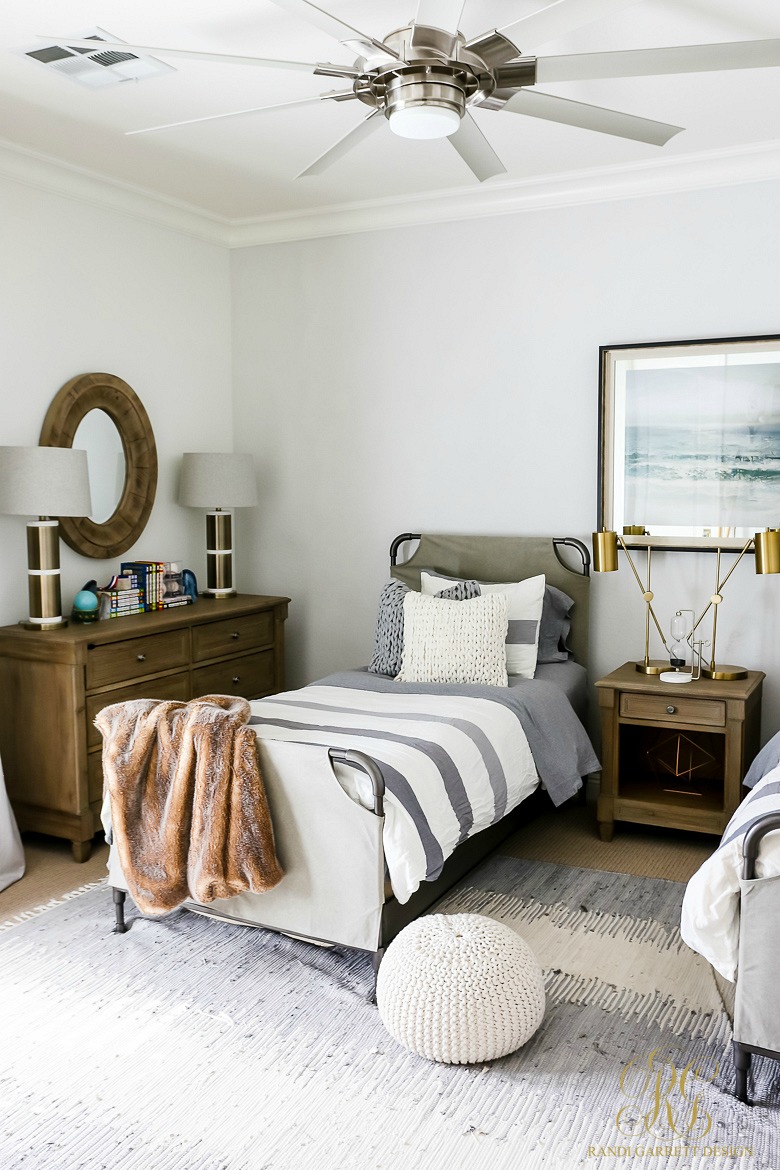 Fur throws also add a layer of comfort to a bed. Drape one at the foot of a bed for snuggling!

Ombre Striped Duvet and Shams | Gray Jersey Knit Sheets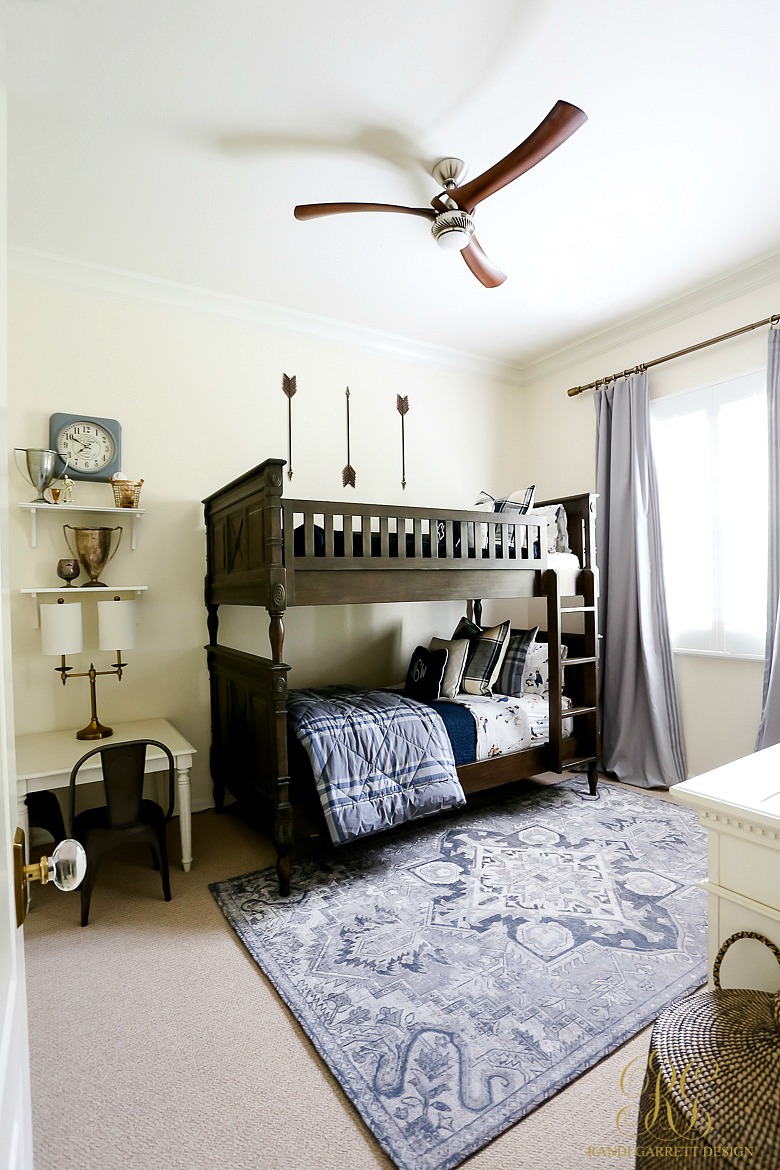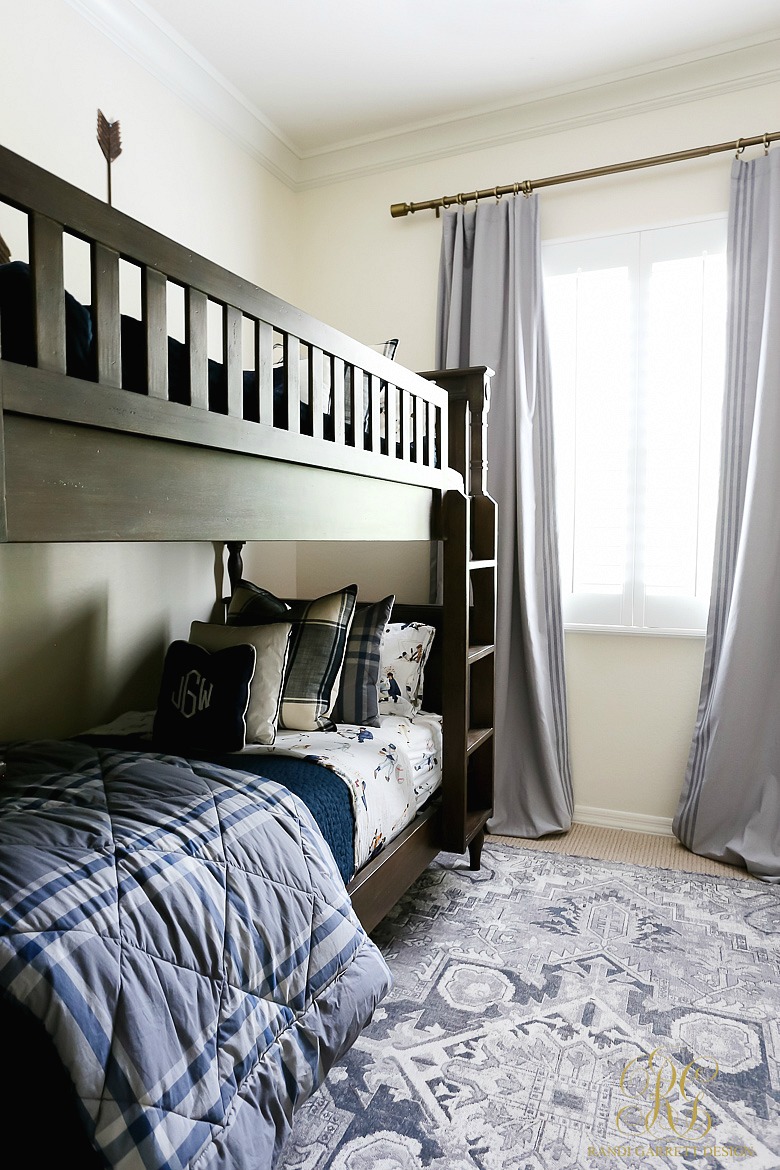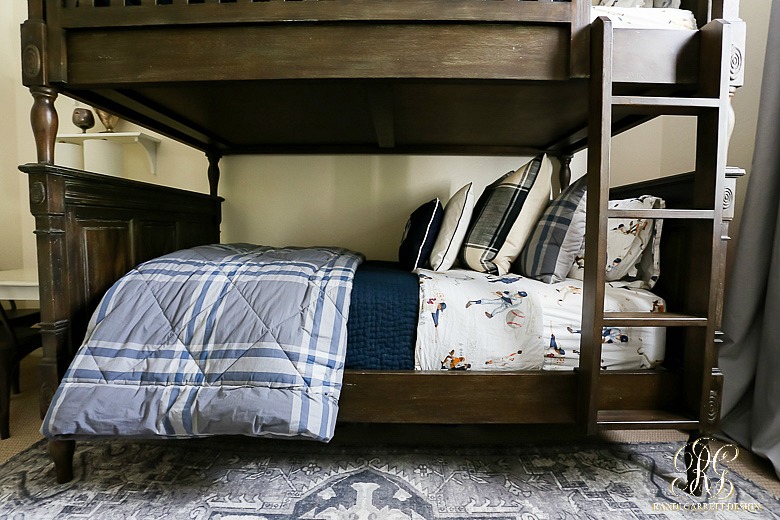 I like to use cotton sheets on my youngest boys' beds. Cotton is more breathable and cool for their warm little bodies. You can still make a bed with cotton sheets feel cozy by adding layers of blankets and pillows.
Here I added a soft navy quilt to the bed. Then folded this gray and navy plaid quilt at the foot to make it more plush. When the nights are cooler, the boys can grab that quilt and snuggle up!
Notice all the throw pillows? Don't be afraid to mix pattern and texture to create a brilliant pillow display!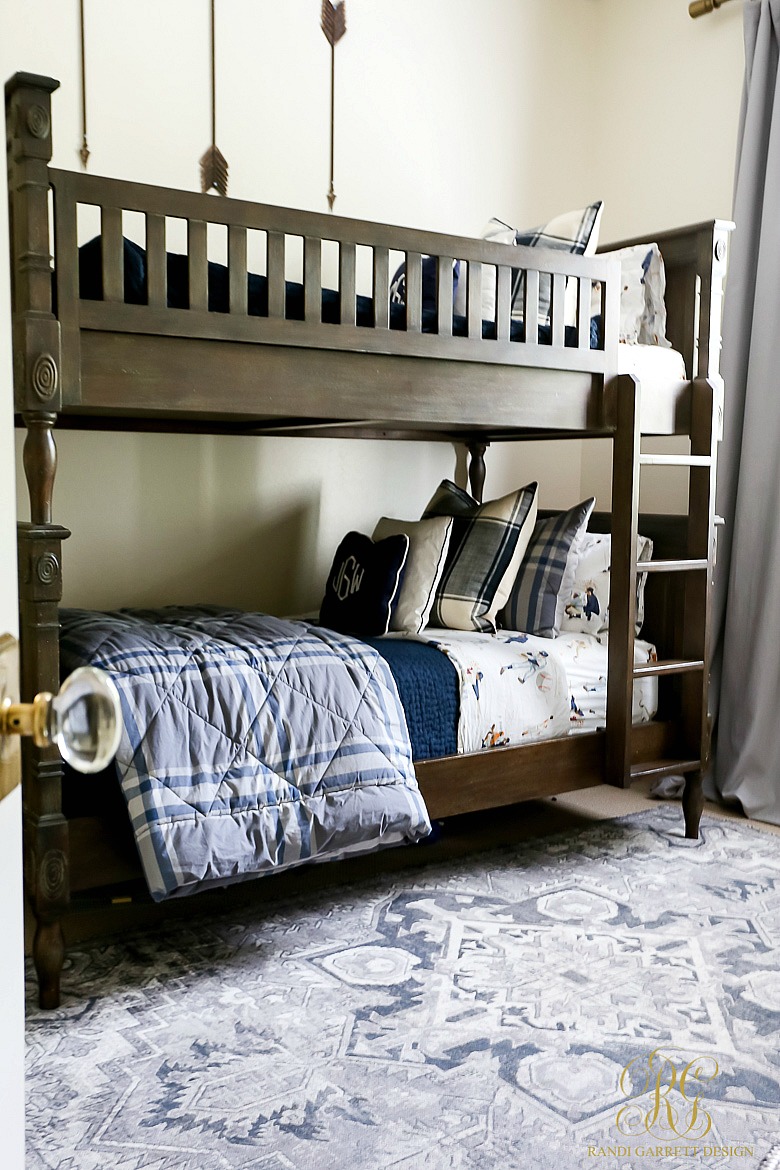 Plaid Quilt | Navy Quilt | Gray Rug | Gray Stripe Drapes | Baseball Cotton Sheets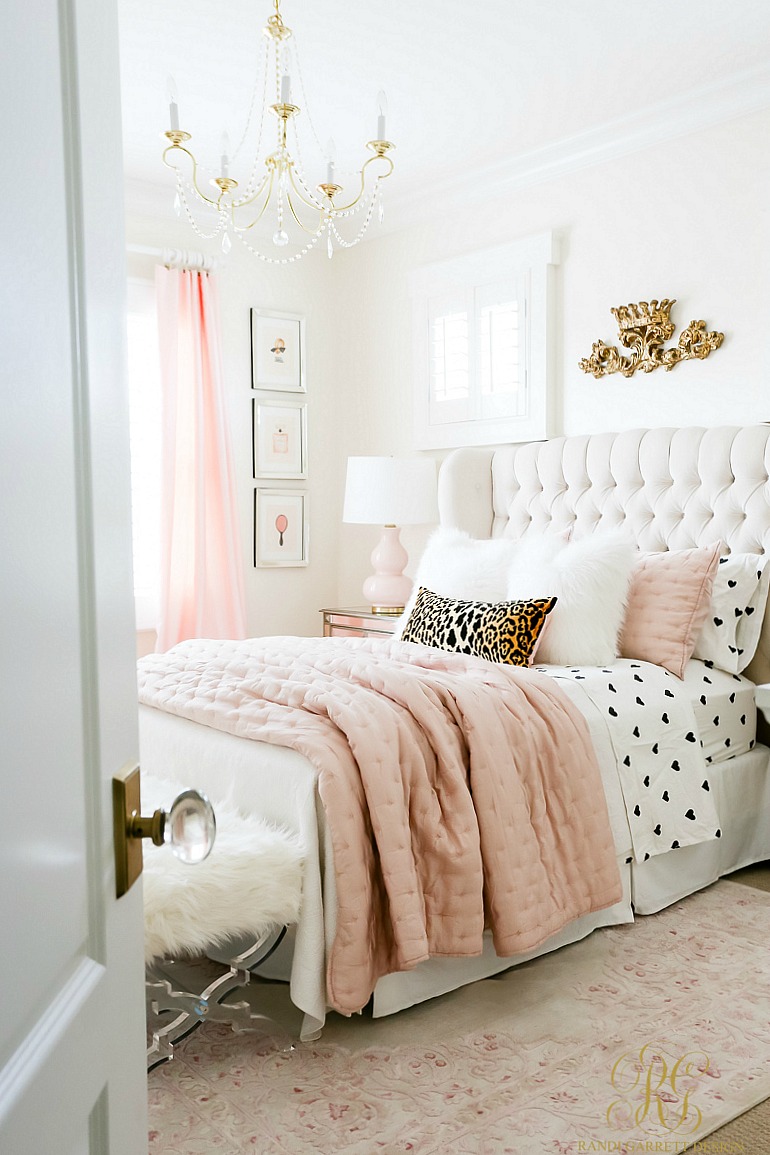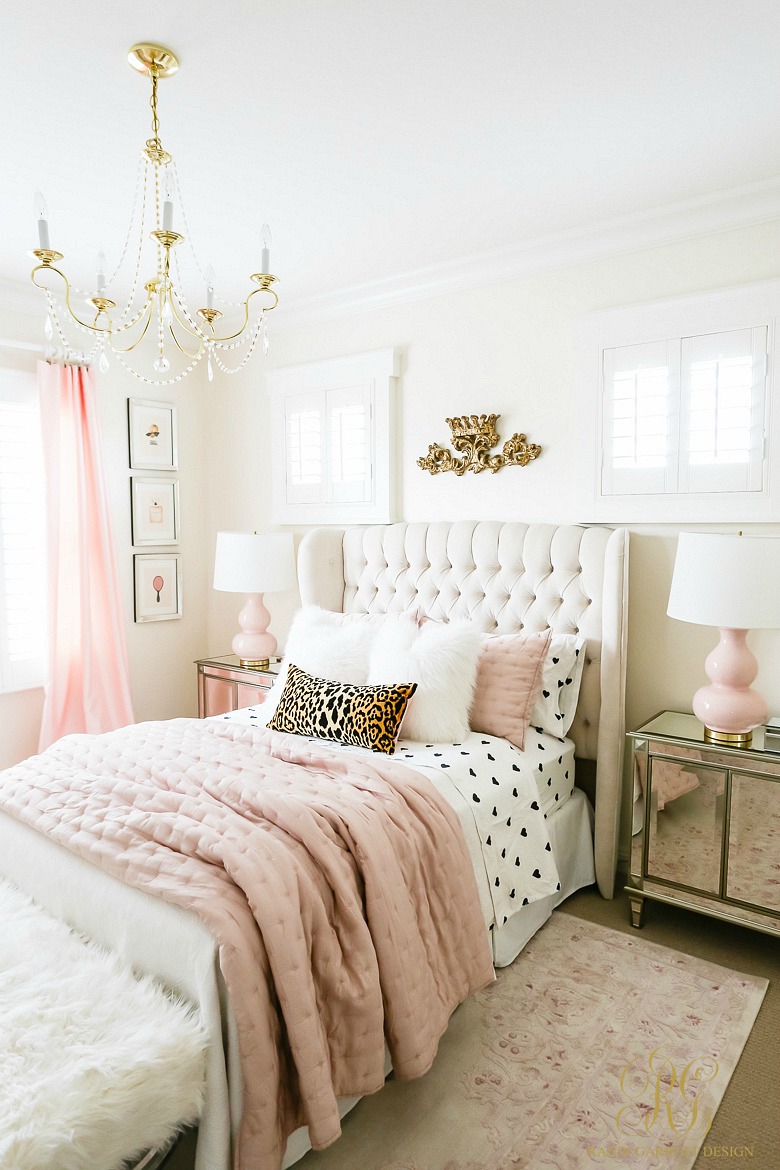 My daughter sleeps with her blankets wrapped around her like a little nest! For her bedroom, I wanted her to feel warm and snuggled. Flannel sheets were the perfect option to keep her toasty warm! Check out these darling black and white heart flannel sheets! I paired them with this pink satin quilt I used on her bed this summer. They would also look so cute with this pink quilt or this floral quilt!
Lots of fluffy throw pillows make her bed feel snug!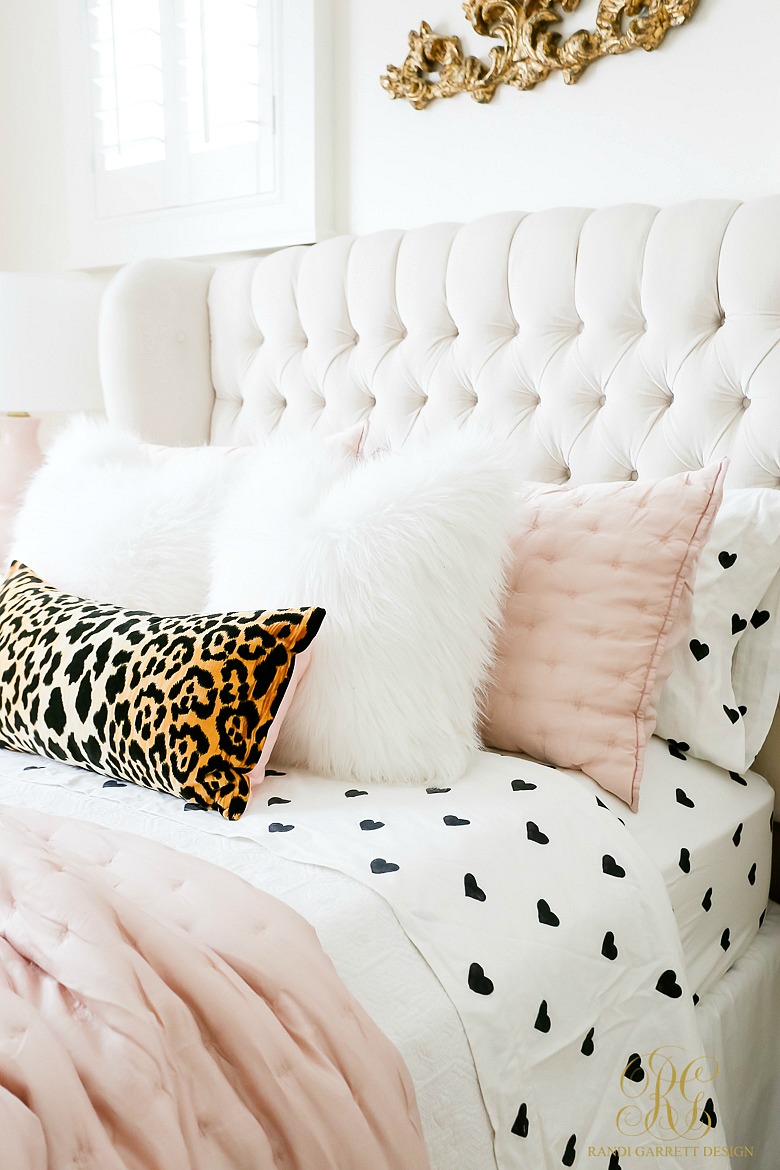 Black and White Heart Flannel Sheets | Pink Satin Quilt & Shams | Similar Pink Quilt | Fur Pillows



Now go cozy up your kid's bedrooms with some of these tips! Wishing you a wonderful day!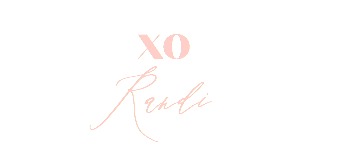 Never miss a post! Sign up for my weekly newsletter by clicking the button below!