We Three Kings, a quintessential Christmas carol, is the theme of my Christmas dining room and table this year. Every year, I like to decorate to a special Christmas theme to help celebrate the birth of the Savior. Since my Christmas decor features shades of blue and vibrant pops of gold, a royal king's table felt like the perfect way to honor this special day.
Making our Christmas table special and symbolic helps me teach my children about the importance of Christmas. This year, I wanted them to remember they are children of a Heavenly King. Remembering who they are and the price that was paid for them, will help them love Christmas even more.
I wanted this table to feel like a real royal celebration, fit for our King. Having my Mom here to help me set it, made it even more meaningful. I will treasure the memory of decorating together, forever.
Enjoy this We Three Kings Christmas Table +Dining Room Tour. I hope you feel the love coming from this Christmas table and you feel just how special you are, Jesus Christ was born to save you. This year has been a challenging one to say the least, but I have felt closer to my Savior than any other year. He is there for us when we need Him the most. I know this – He is my King, my Prince of Peace, my Savior and Redeemer. He is the greatest gift the world has ever known.
We Three Kings Christmas Table + Dining Room Tour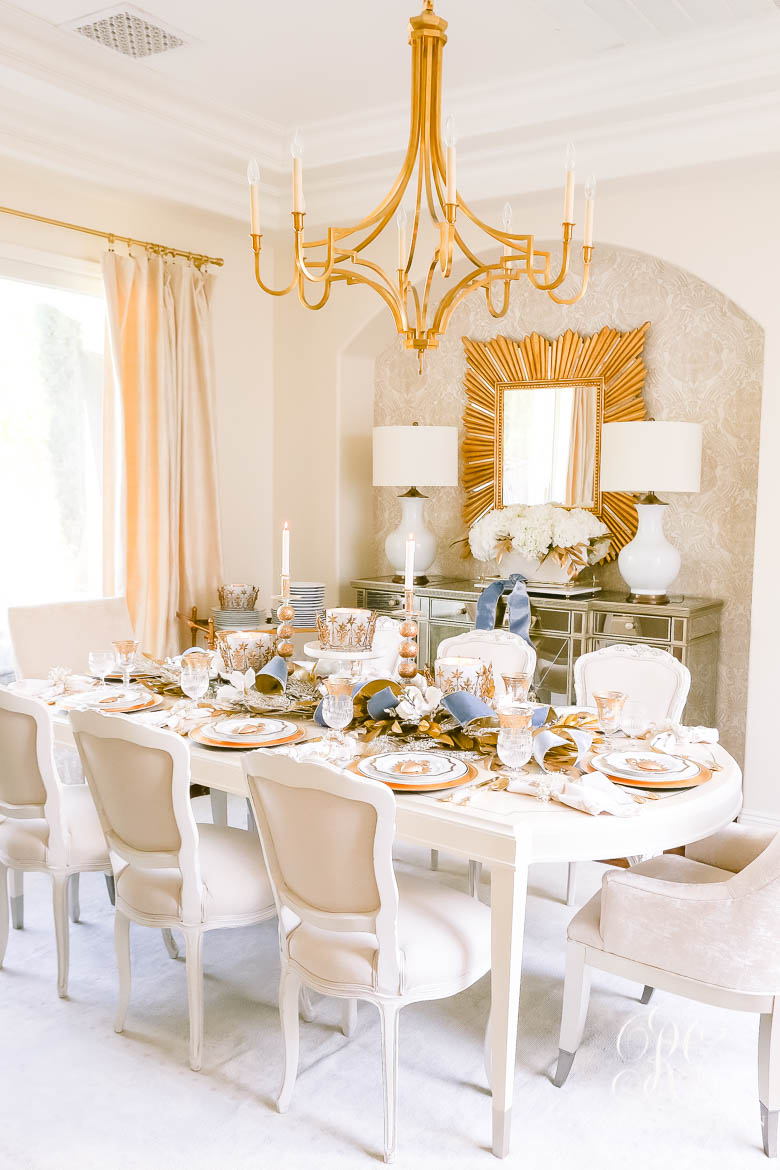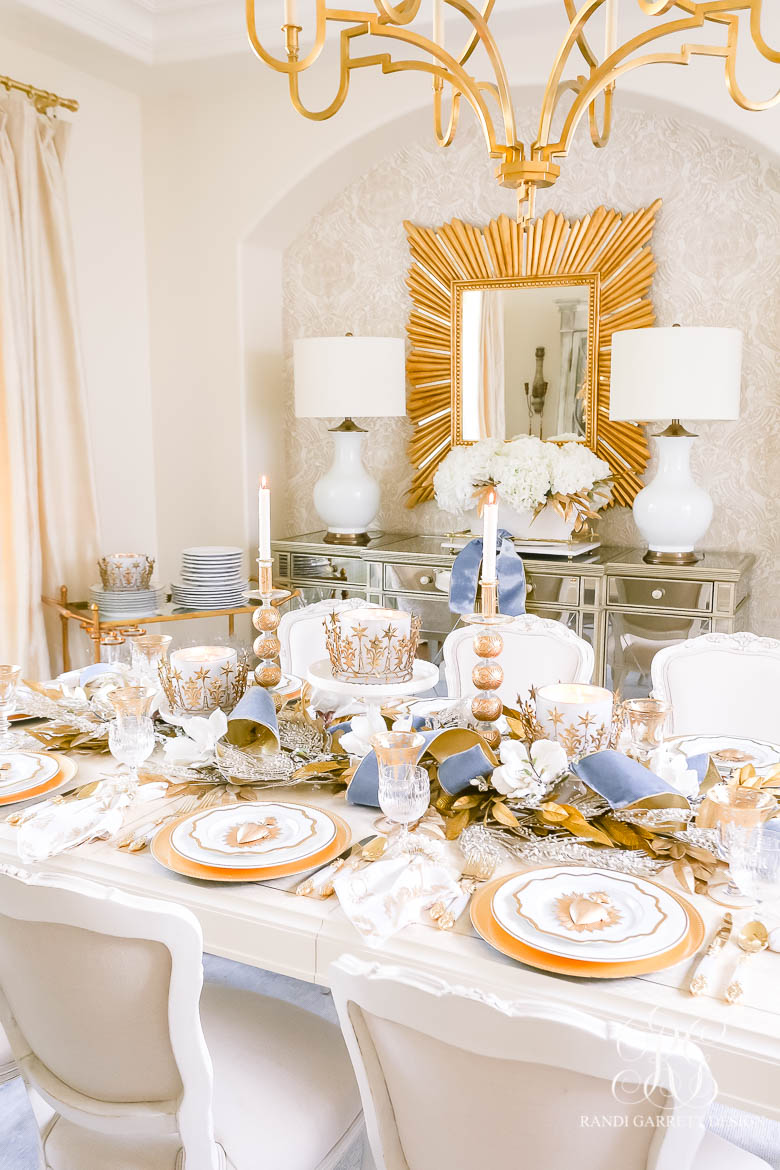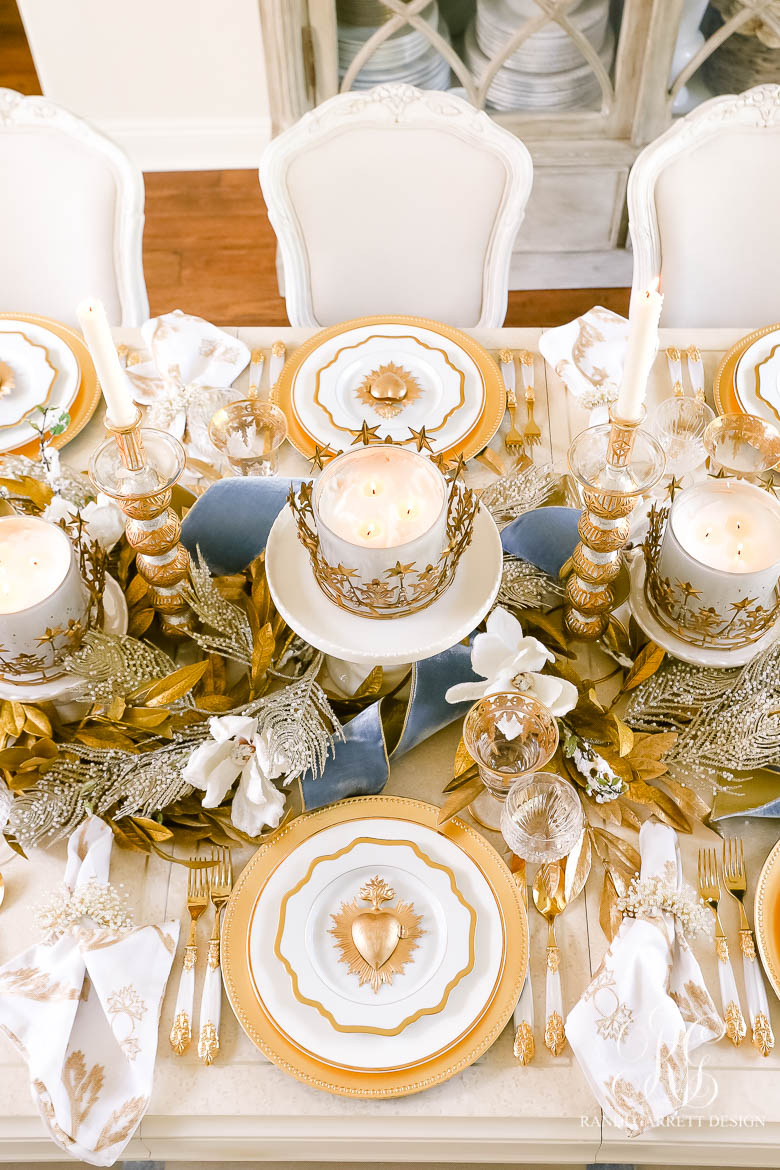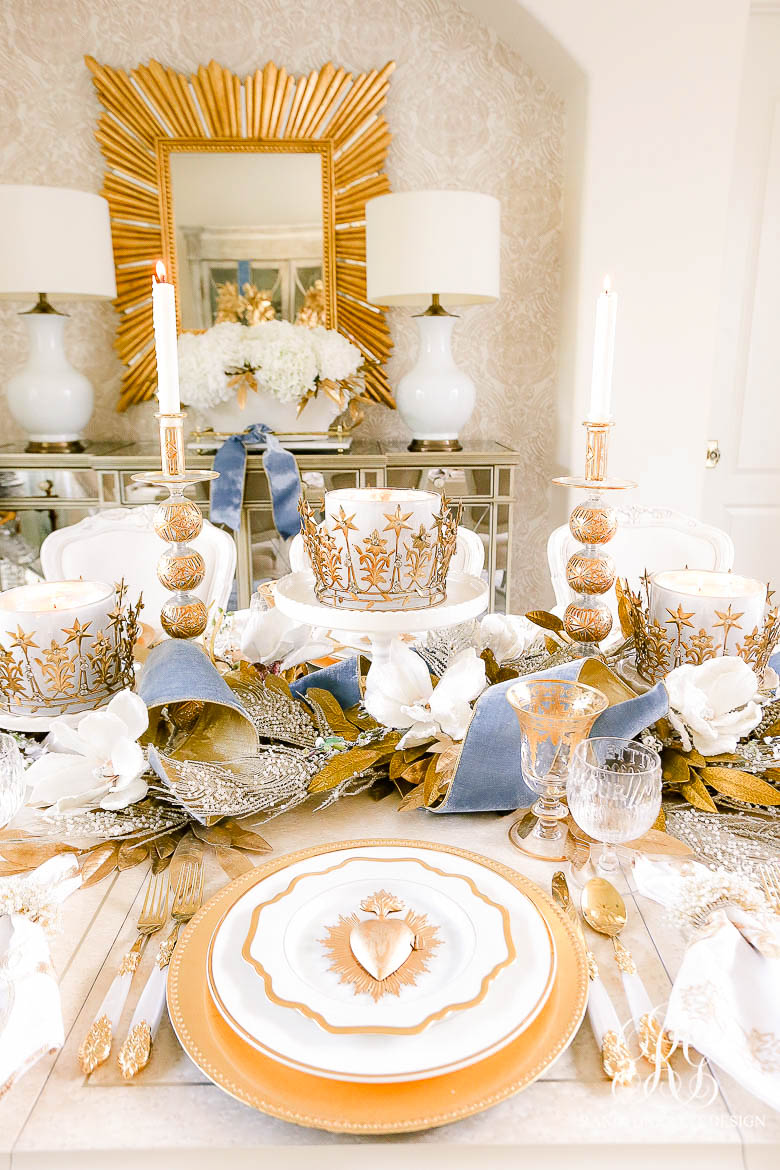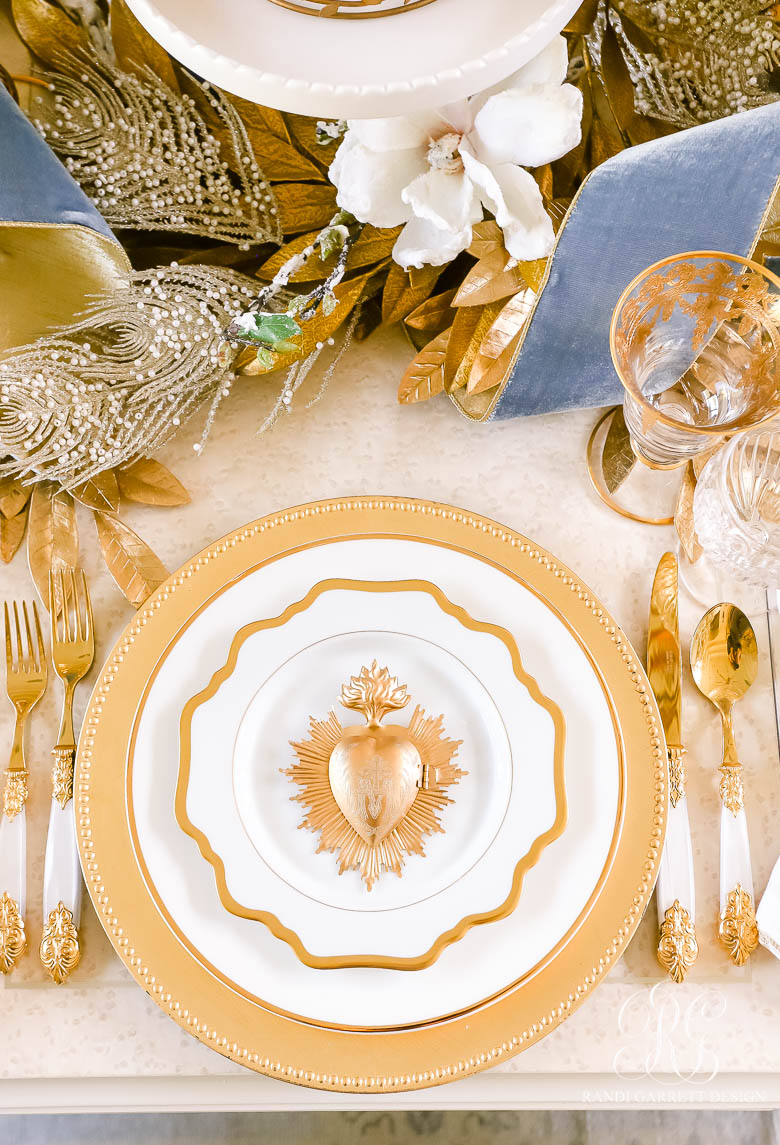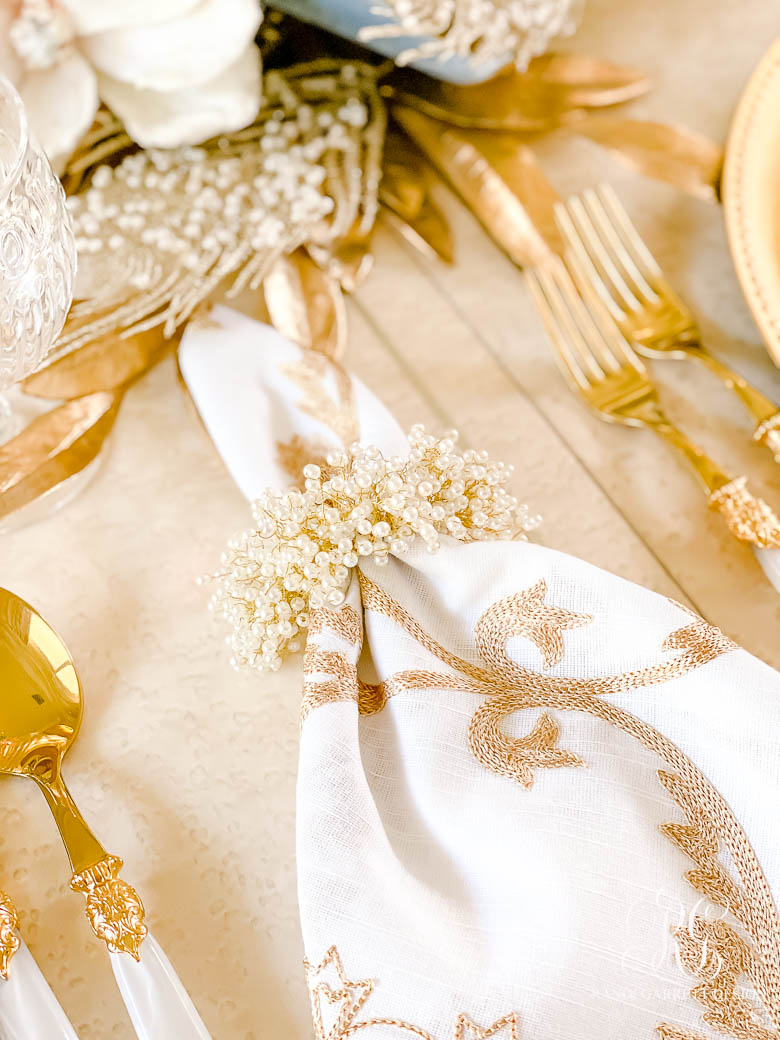 The place setting features my favorite white and gold rimmed dinner plates and gold rimmed dessert plates on top of a simple gold beaded charger. Sacred hearts are placed at each place setting for family members to write what their gift to the Savior will be this year. My gold flatware is stunning paired with these gold embroidered napkins with pearl napkin rings.
The gold goblets are so regal. I like having a second glass for guests to have some water if they would like. These amore glasses are so fun for anytime of year.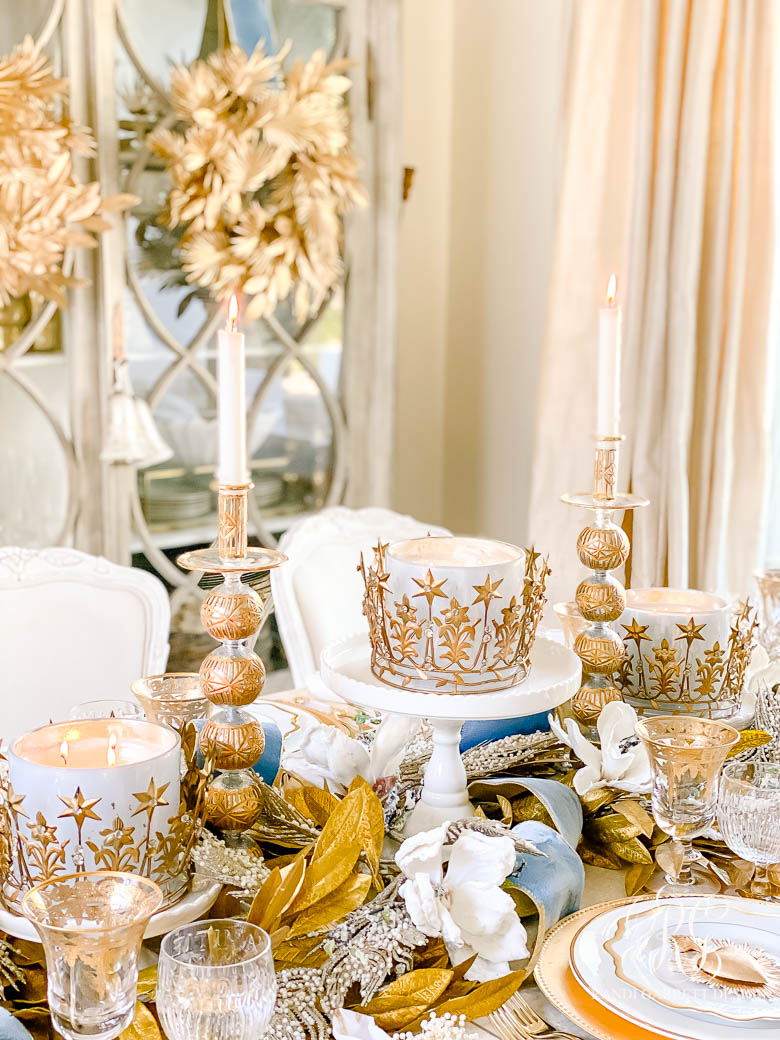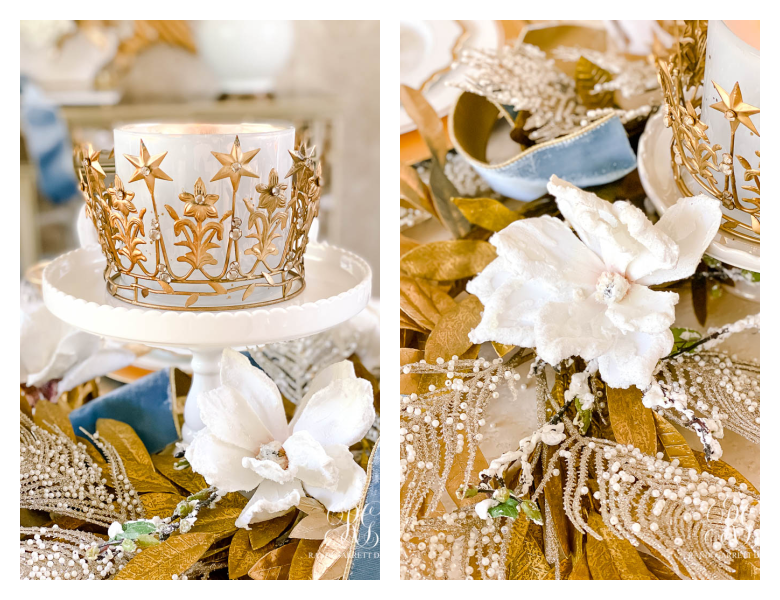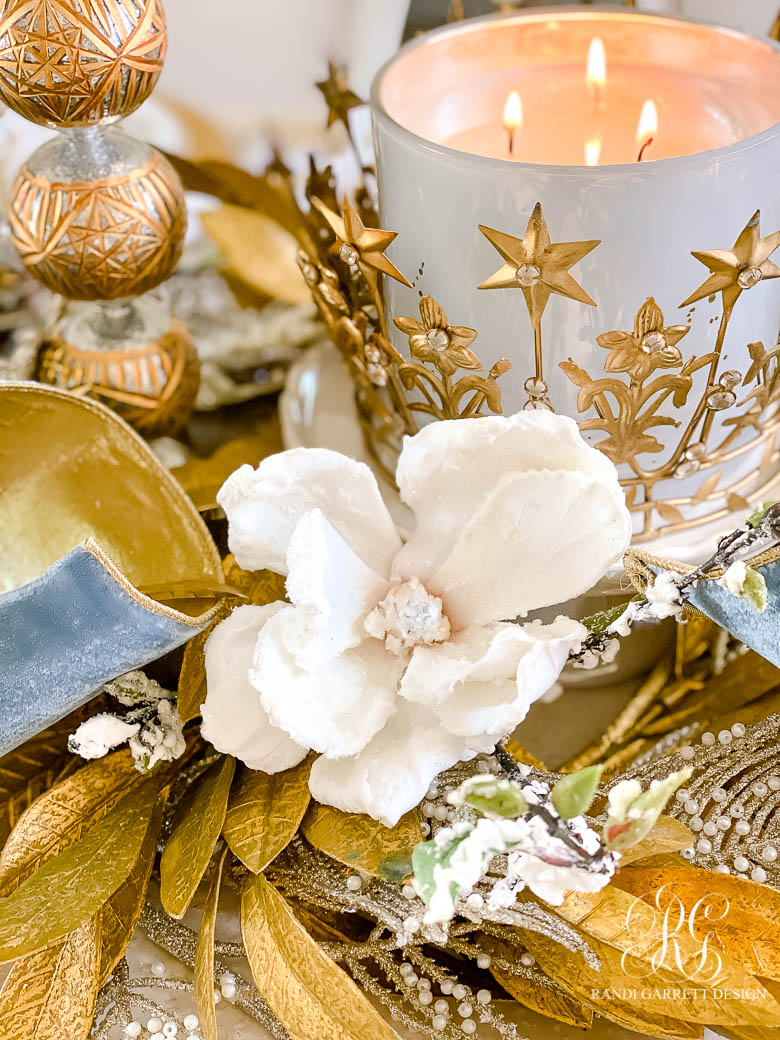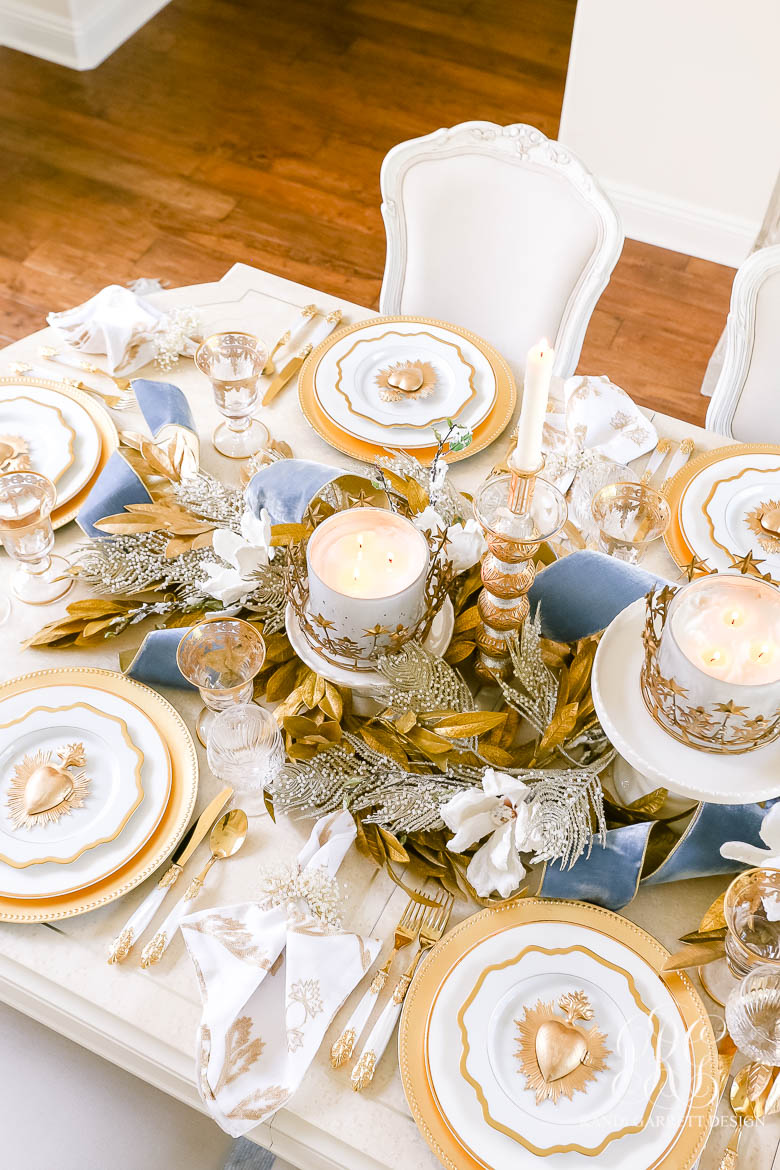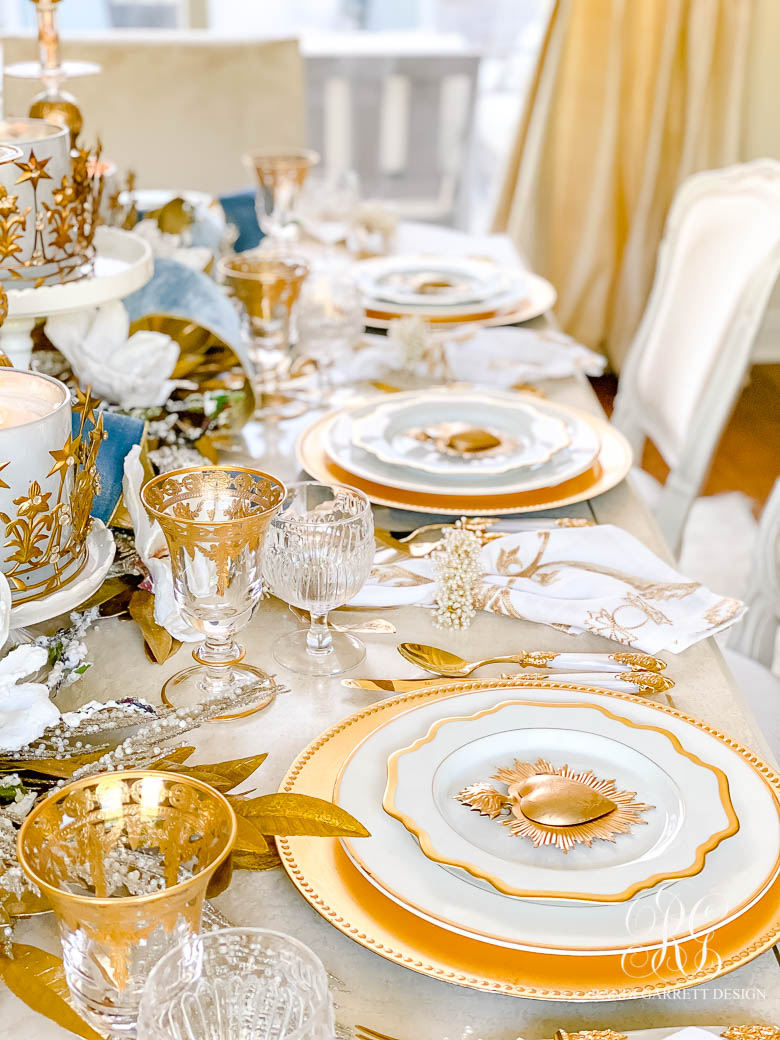 The centerpiece look complicated, but really it was so simple to do. I used two gold leaf garlands as a base. Then tucked some snowy magnolias and peacock pearl picks (from Z Gallerie) in here and there. A few blue velvet ribbon curls soften the look and tie in the blue from the rest of the house. Next, I added three white cake stands (one large cake stand, two medium cake stands). I topped them with my favorite vanilla candle and starry night crown.