My love language is most definitely gift giving! I love to find that perfect gift for that special person in my life. I've put together several Christmas Gift Guides to help you find that perfect gift for all of your special someone's. These gifts are all pieces I either have or love and know they will make amazing gifts! Happy shopping and gifting! I hope you these Gift Guides make your holiday shopping a breeze!
This post contains affiliate links. Click here to read my disclosure policy.
Christmas Gift Guides 2020

Designer Plaid Scarf | Heart Pajamas | Bow Loafers | Rose Candle | Pink Fluffy Slippers – More affordable option here| Cozy White Robe | Heart Necklace | Designer Sunglasses ( I have these and love them) | Pink and Blue Tote | White Gold Purse | Gucci Earrings (similar option) | Pearl Earrings | Gucci Belt | Monogrammed Travel Jewelry Case | Monogrammed Luggage | Make Up Brush Set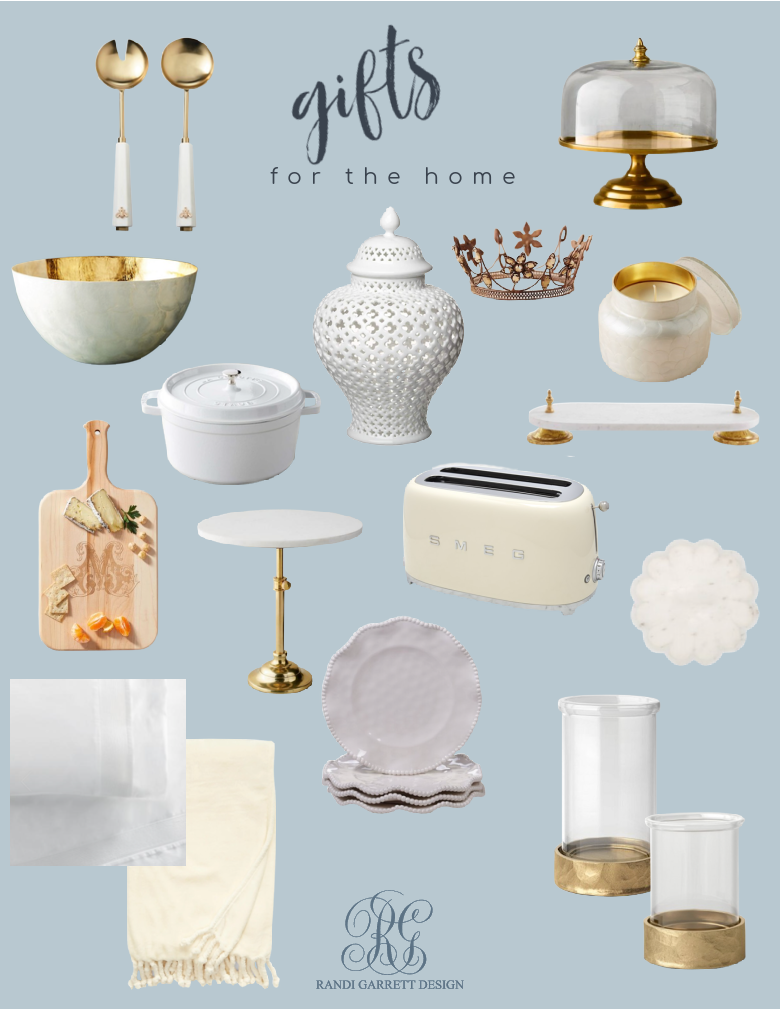 Bee Handled Salad Servers | Gold Cake Stand and Dome | White and Gold Salad Bowl | Ginger Jar | Crown | White Candle | Staub Dutch Oven Pot | Gold Marble Tray | Monogrammed Cutting Board | Adjustable Marble Cake Stand | Smeg Toaster | Marble Petal Tray | My Favorite White Sheets | Our Family's Favorite Throw | Ruffle Melamine Plates | Gold Hurricanes (Large Hurricane + Small Hurricane)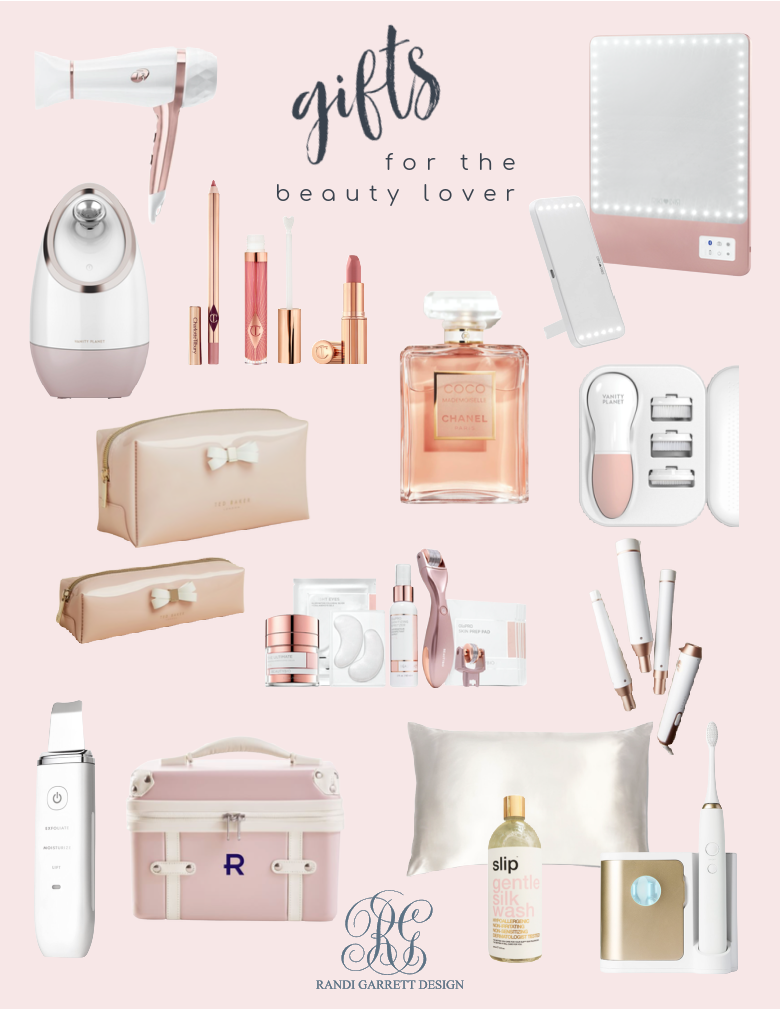 T3 Blowdryer | Riki Loves Riki Makeup Mirror | Facial Steamer | Favorite Lip Combo | Travel Makeup Mirror | Pink Bow Makeup Bag | Chanel Perfume | Facial Scrubber | Pink Bow Makeup Bag Small | GlowPro Gift Set | T3 Curling Wands | Exfoliating Facial Wand | Monogrammed Train Makeup Bag | Slip Silk Pillowcase | Slip Gentle Cleaner | Gold Self Cleaning Electric Toothbrush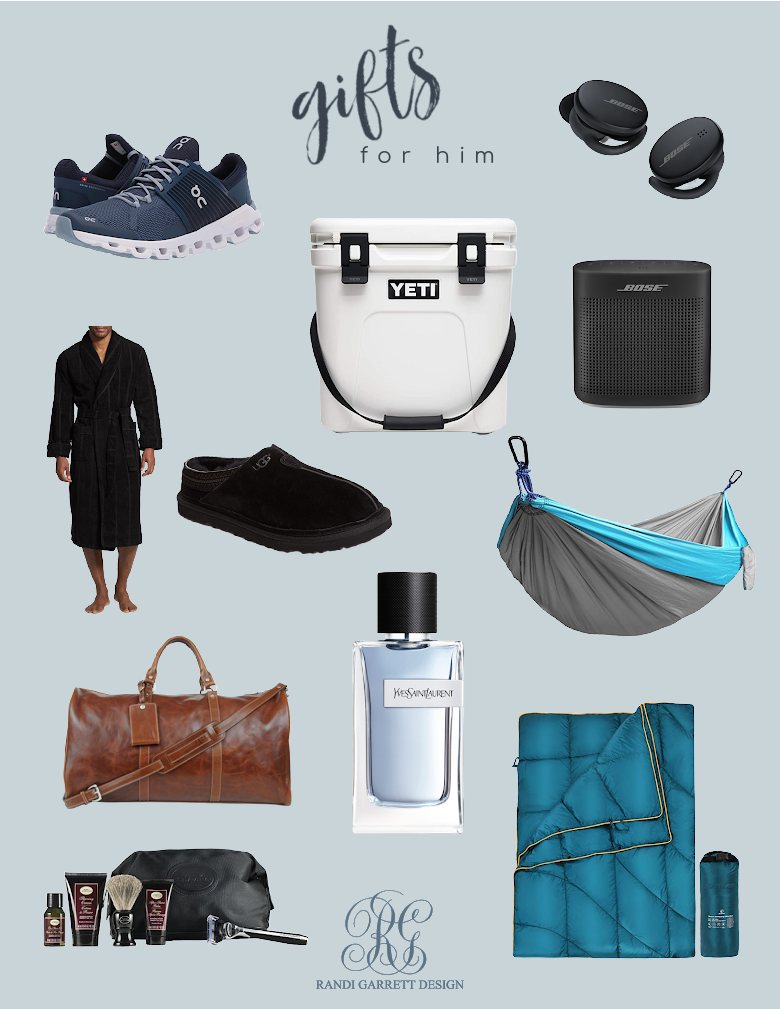 On Cloud Running / Walking Shoes (Matt's Fav) | Yeti Cooler | Sport Earbuds | Ultra Lux Robe | Slippers | Portable Speaker | Hammock | Leather Duffle Bag | Cologne | Shaving Kit (Matt loves this set) | Camping Blanket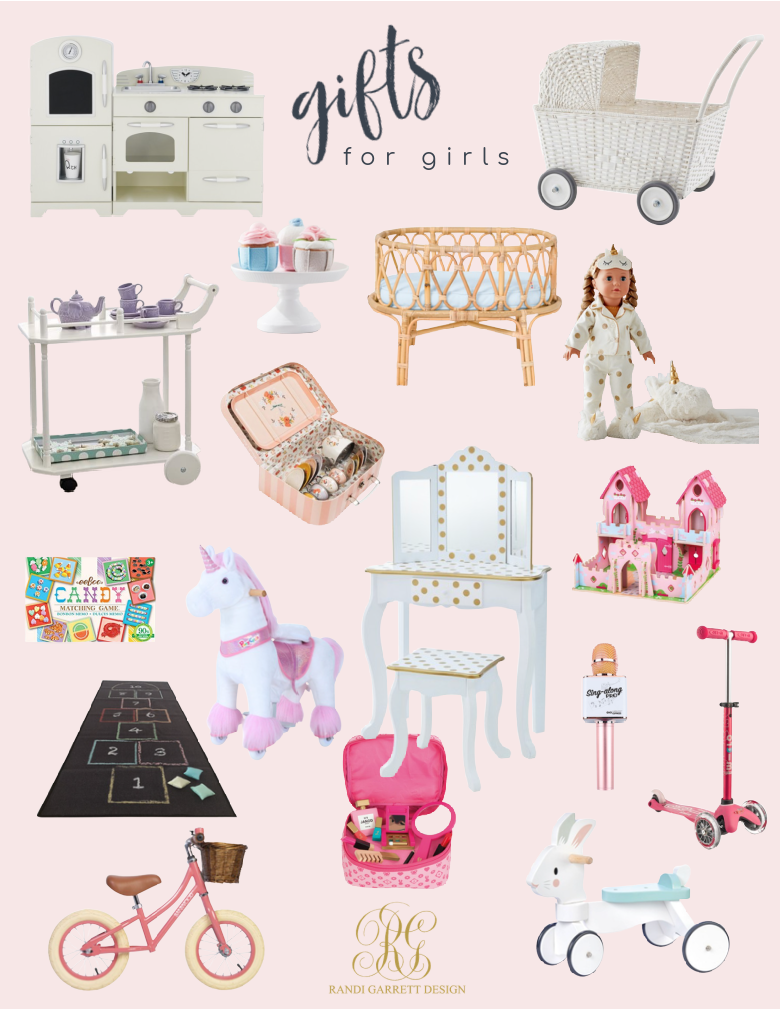 White Play Kitchen | Doll Buggy | Felt Cupcake Set | Wicker Cradle | Unicorn Doll Set | Tea Cart | Tea Set | Candy Memory Game | Riding Unicorn | Play Vanity | Fairytale Playhouse | Hopscotch Mat | Play Makeup Kit | Sing Along Microphone with Blue Tooth | Scooter | Starter Beach Cruiser Bike | Bunny Riding Toy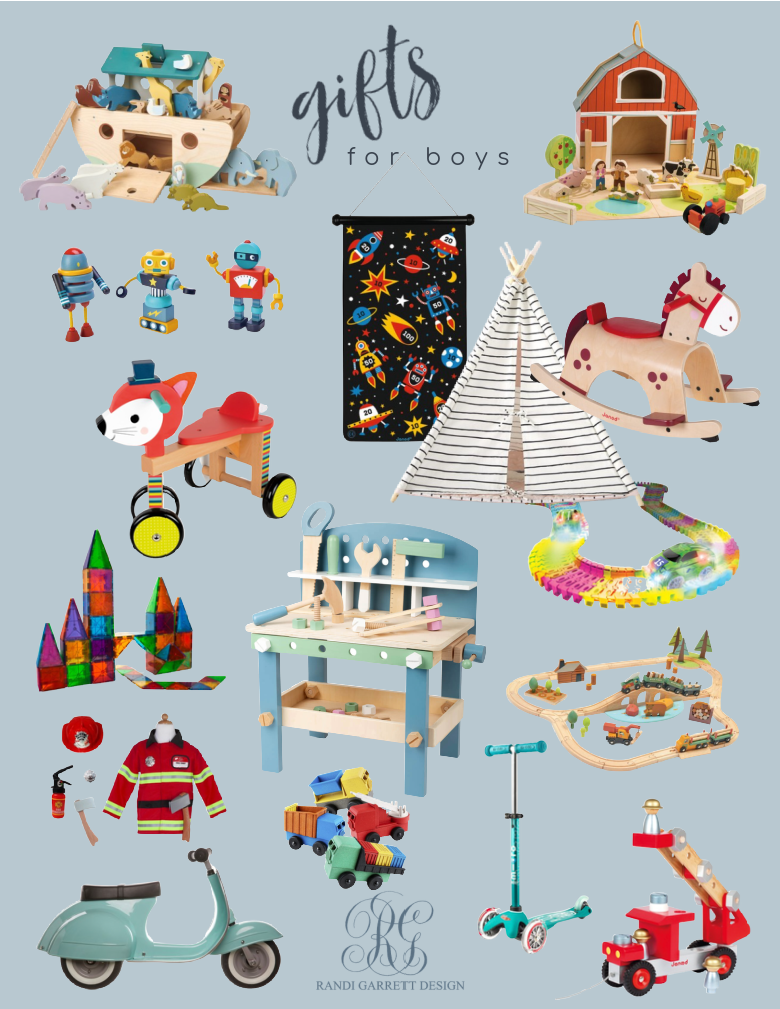 Wooden Noah's Ark Play Set | Play Farm Set | Wooden Robot Set | Robot Magnetic Dart Mat | Play Tee Pee | Rocking Pony | Fox Riding Toy | Magnetic Building Cubes | Play Workbench | Neon Race Tracks | Wooden Train Set | Fireman Play Outfit | Play Truck Set | Kick Scooter | Primo Ride On Scooter | Wooden Firetruck
And to help your gifts look amazing, here are some of my best tips for gift wrapping!