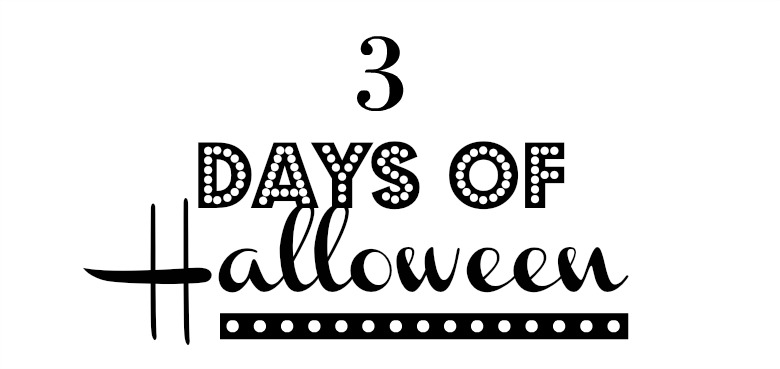 Welcome to 3 Days of Halloween! Over the next few days I will be sharing our home styled for one of our family's favorite Holidays of the year – Halloween! Plus tips to help you decorate your home for Halloween. If you've been reading my blog for awhile, you know that the holidays are a big deal at our house! Decorating the house is fun for the kids and creates a magical place for memories to be made. Today I'm sharing tips on how to style your Halloween Porch and Entry. See last year's porch and entry here.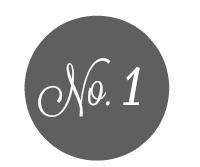 Find a wreath that you like and dress it up. I found mine here and added some extra berries and a black and white buffalo checked ribbon. This will give your wreath a custom look without the hassle of making your own.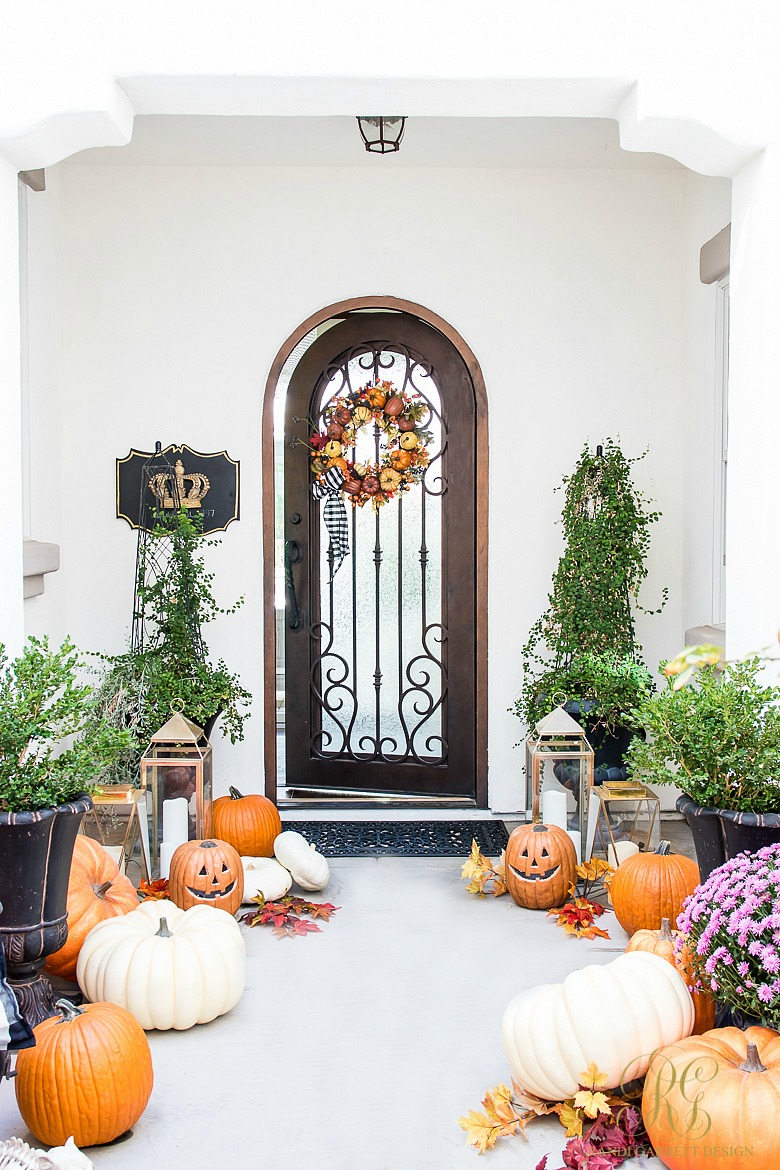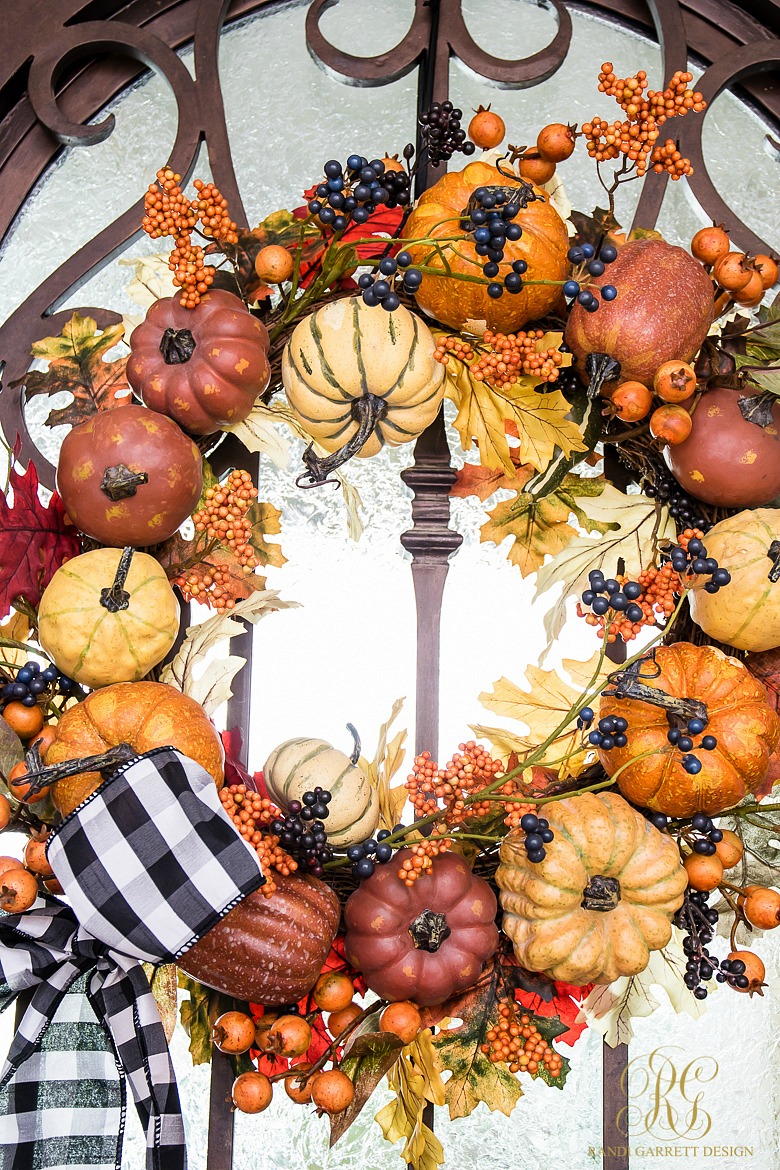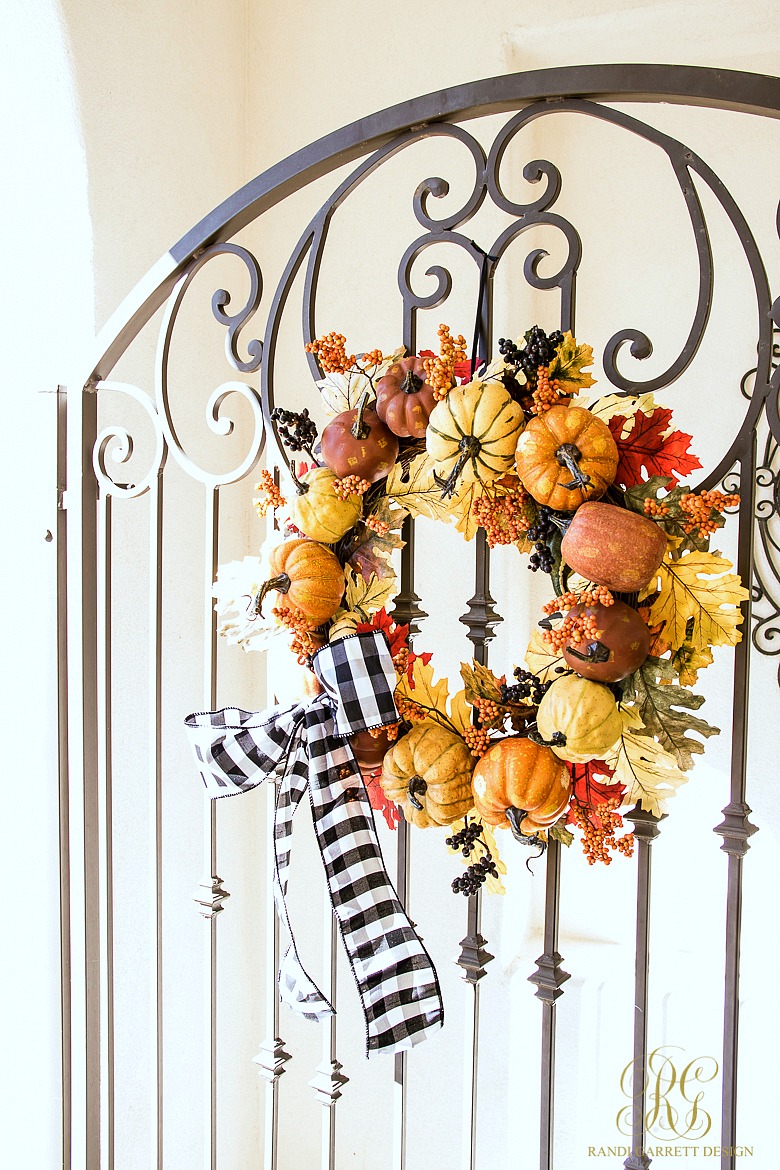 Here are a few of my favorites for Halloween that can also be used for the entire Fall season.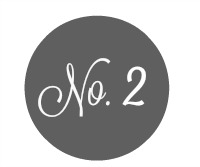 Yes, fake it! Use faux pumpkins and leaves to add some character to your porch. Mix fresh pumpkins in there to make the faux look more real. Tuck some colorful leaves under those pumpkins for color. Gold lanterns with faux outdoor candles are the finishing touch.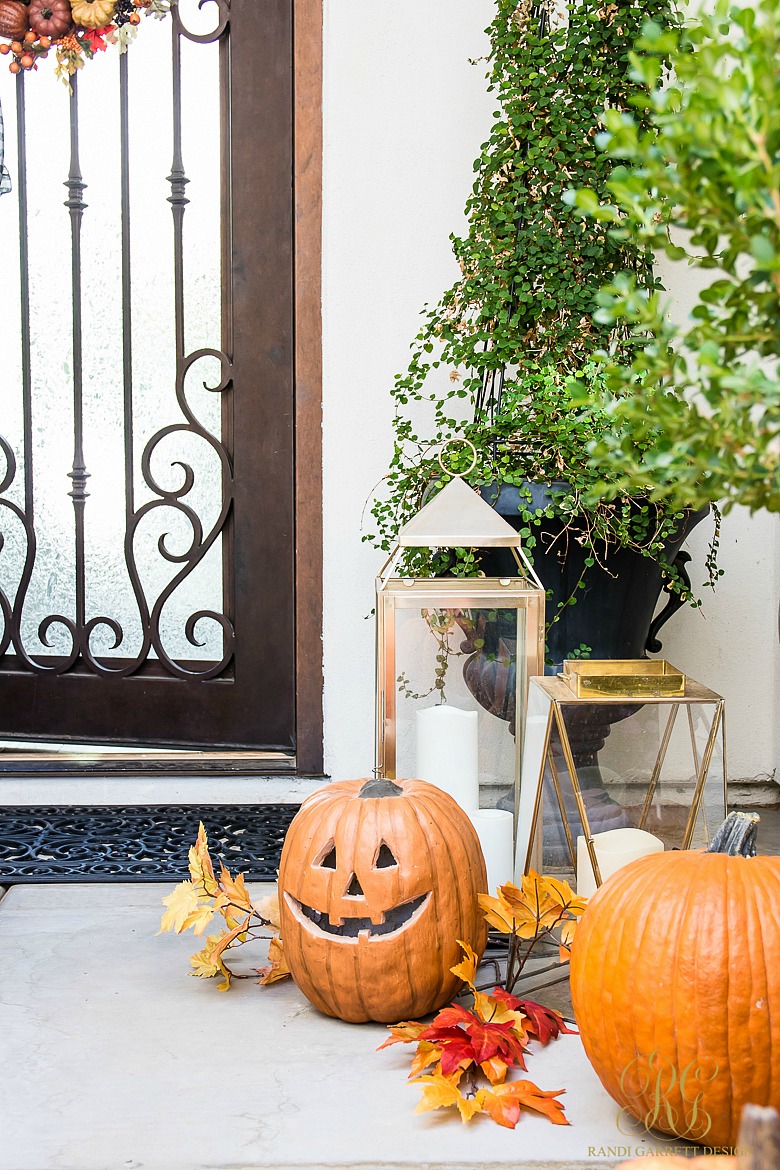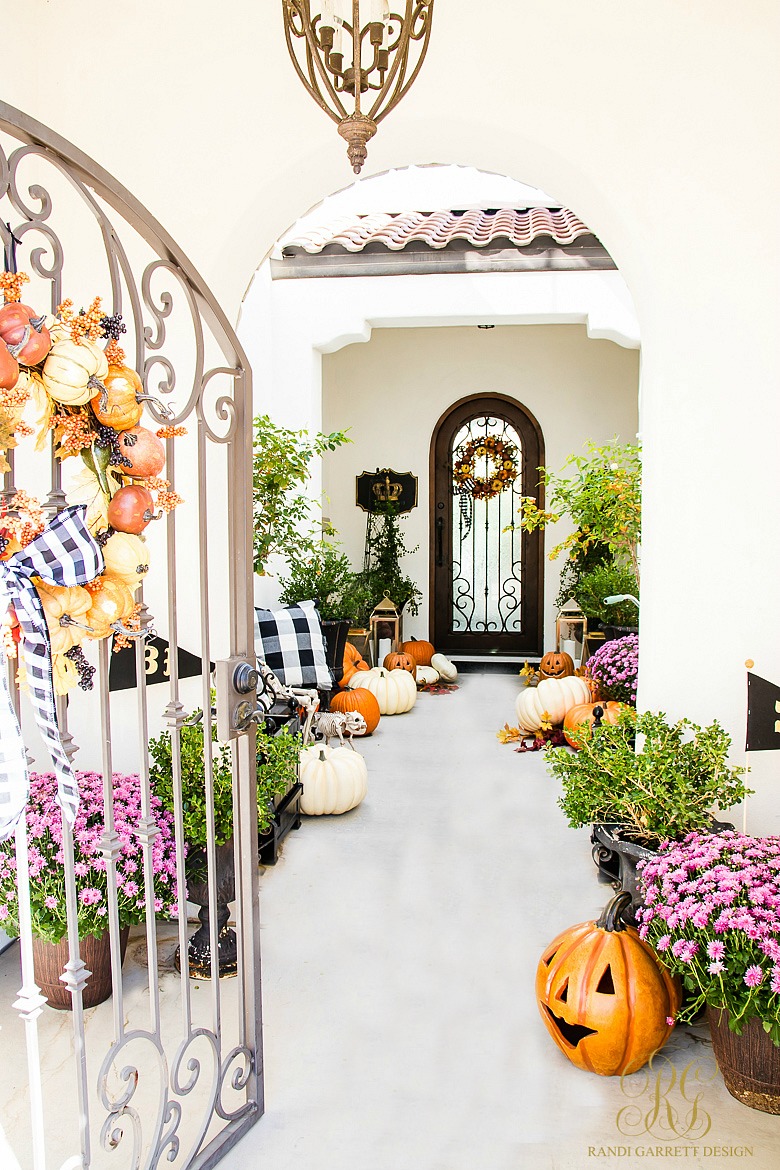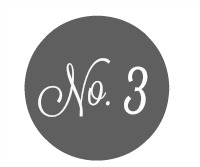 When we moved into our home 10 years ago, we started collecting Trick or Treaters. The kids love this tradition. Each year we hunt for a special figure to add to the collection. Some are inexpensive ones from Home Goods, others are collectables that were picked up from special boutiques. Each has a special memory. When the kids help me pull out the decor boxes, there are always squeals of delight. This is their favorite part of halloween decor for sure! The kids arrange them. It is so cute finding my two youngest staring at them with a twinkle in their little eyes.
Try starting a collection for your house!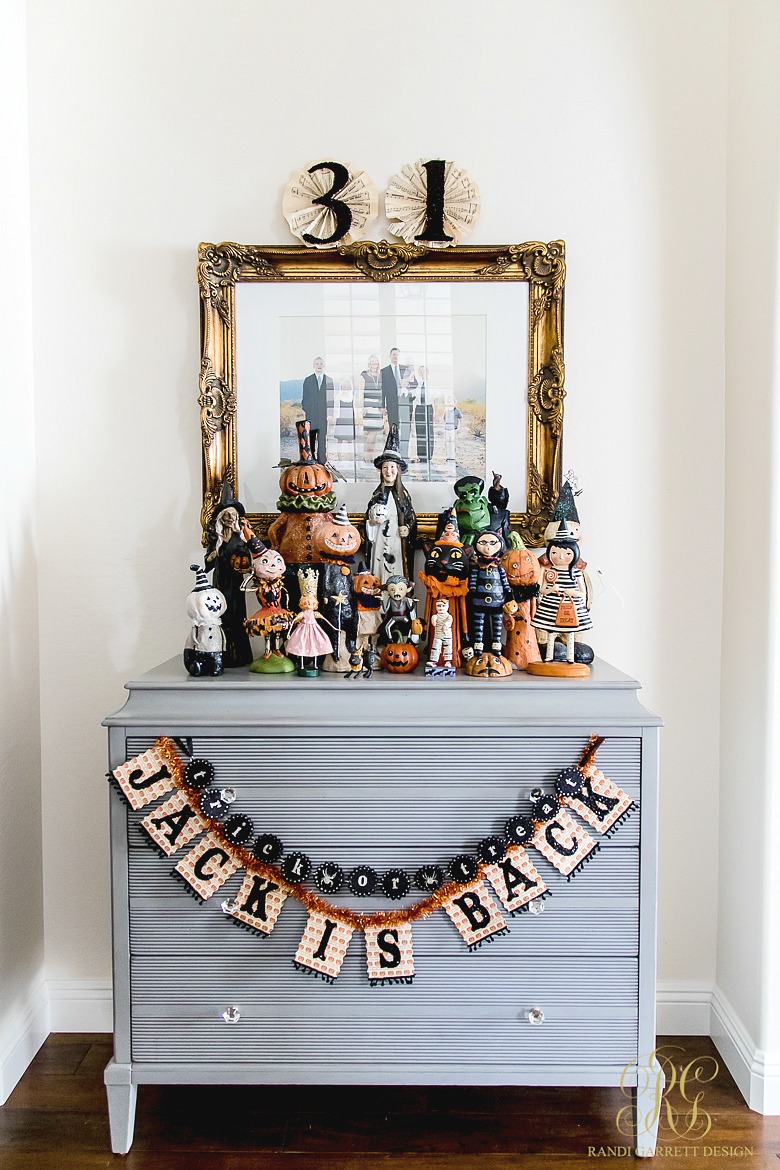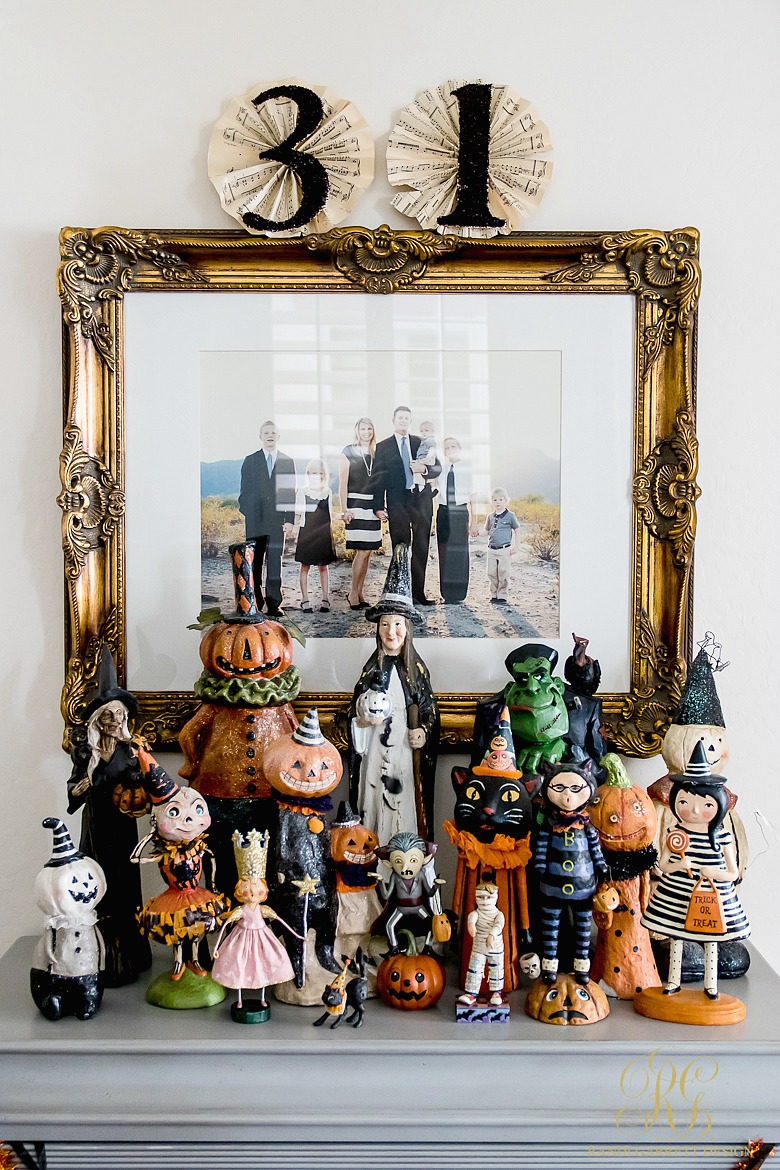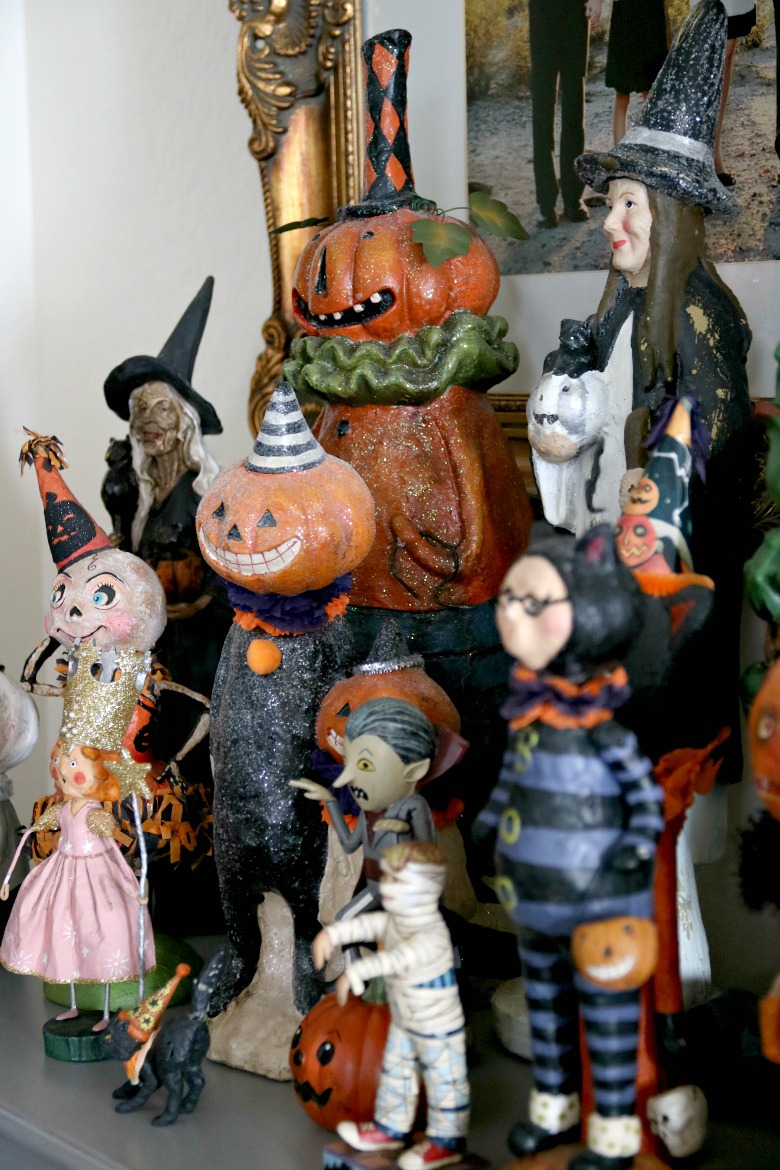 Check back tomorrow for our glam Halloween decor in our kitchen and family room! You don't want to miss this one!
Never miss a post! Sign up for our weekly emails by clicking the button below…