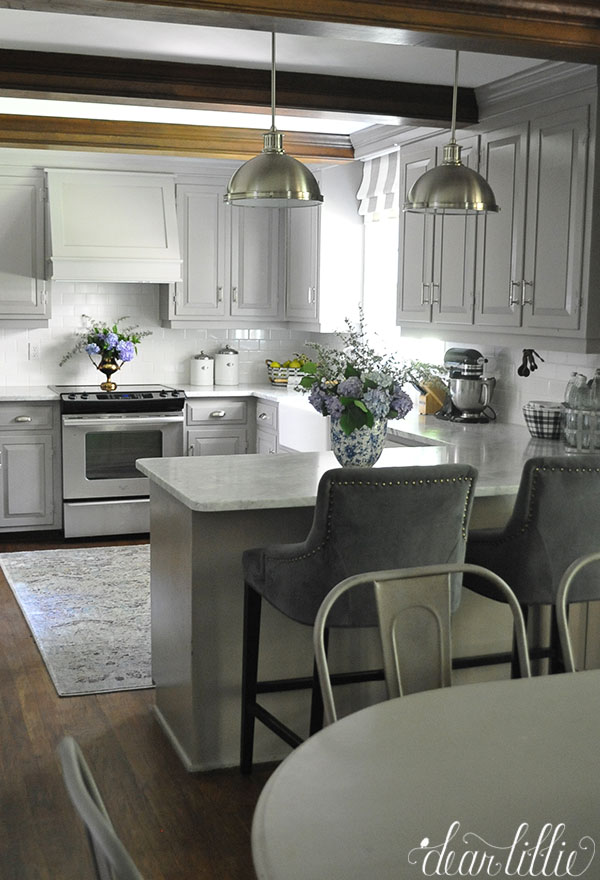 Welcome to the charming home of Jenni from Dear Lillie. Jenni has a well known blog and business selling inspiring signs and art prints. Jenni's blog was one of the first blogs I started following. Years ago, when I started following her, she inspired me with the creativity she used in her quaint town home. She made every ounce of her home so cozy for her growing family.
Just a few years ago, Jenni and her husband bought a home that she fully transformed. Jenni has an incredible vision for design. She inspires viewers with her attainable ideas and impressive diy projects.
Take a look at her gorgeous kitchen.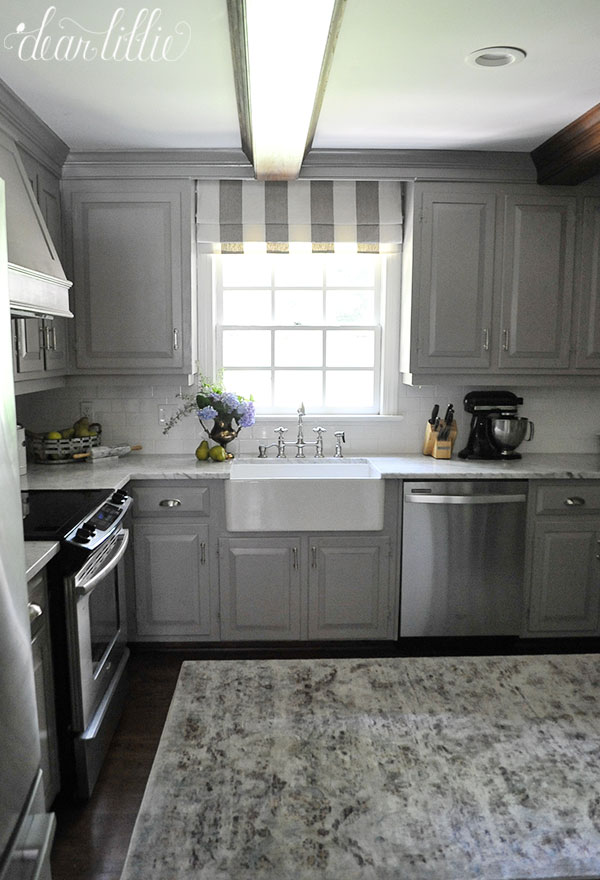 The cabinets were a dark wood, which she painted this perfect shade of gray.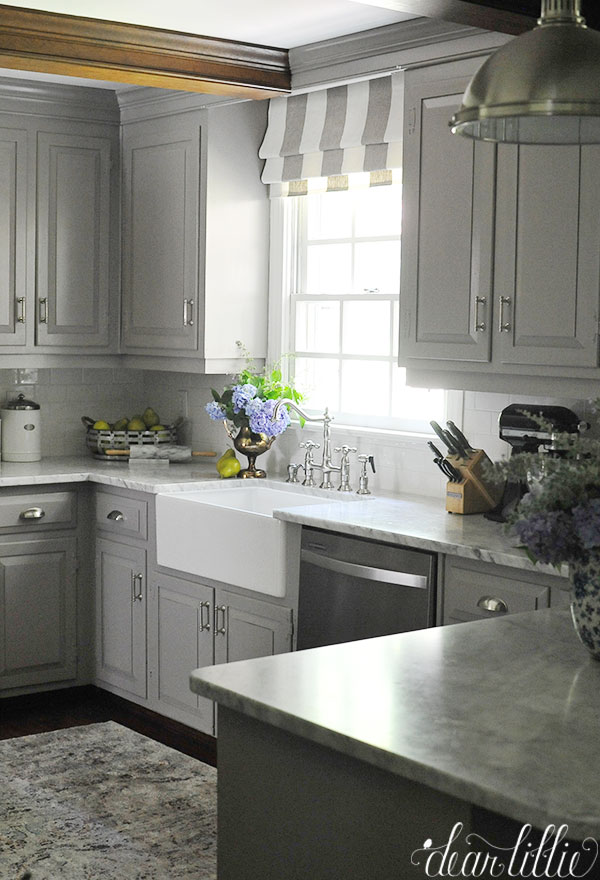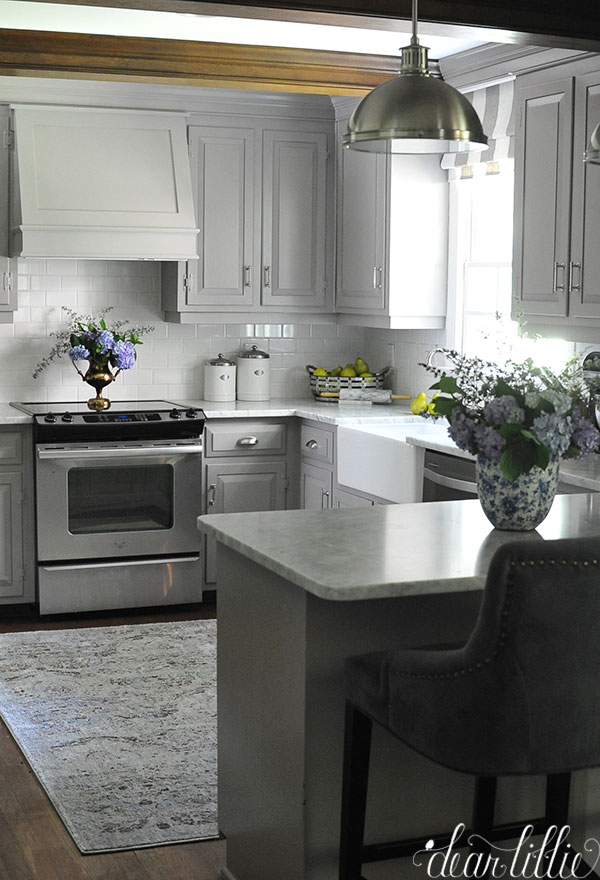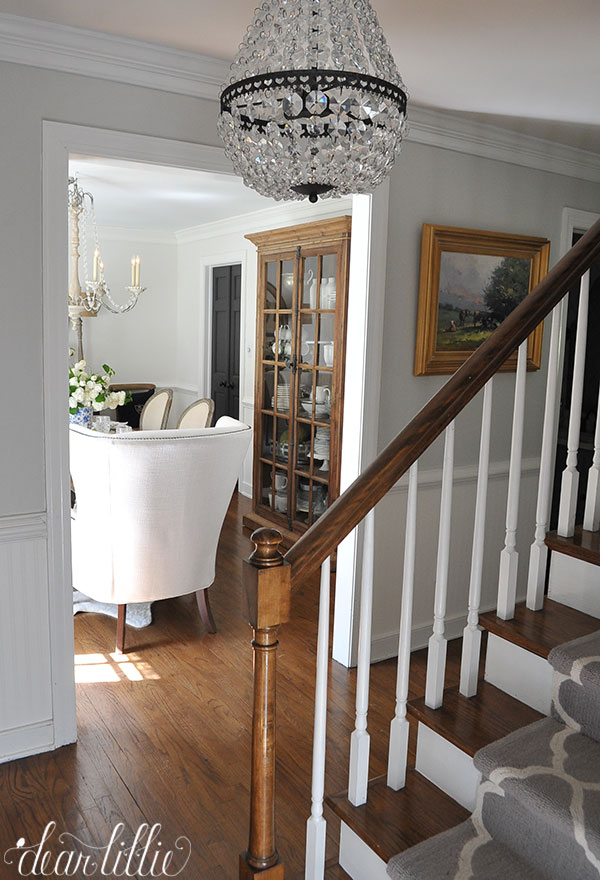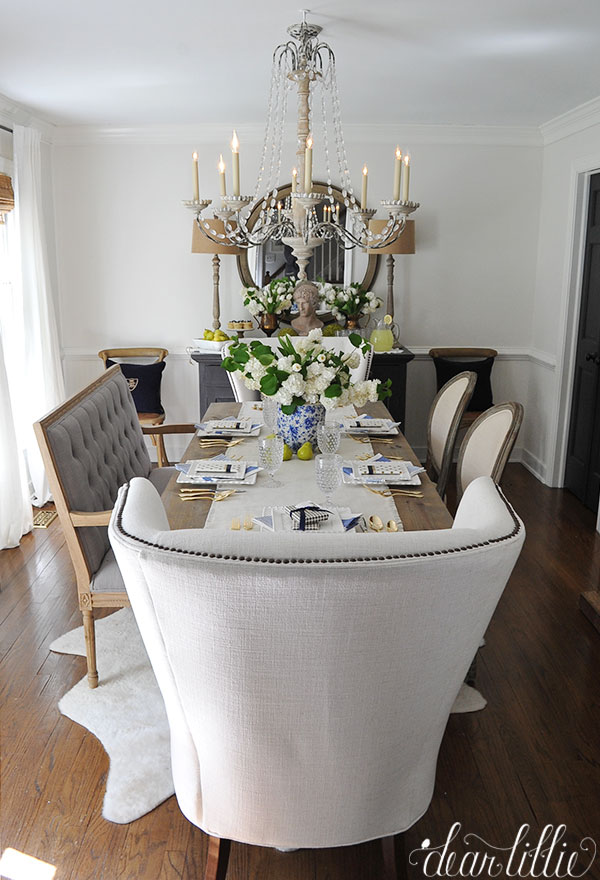 Jenni's mix of seating at the dining room table, gives the room an eclectic, curated feel.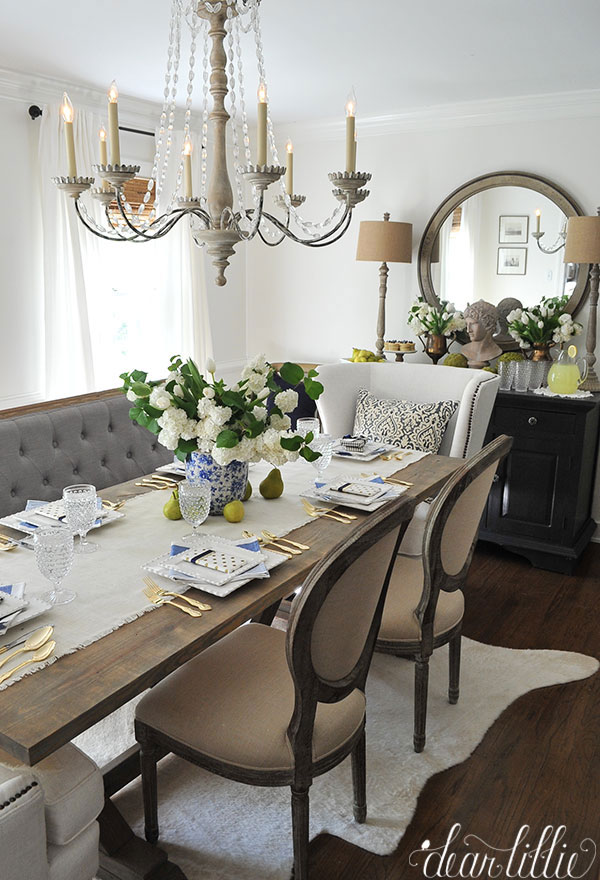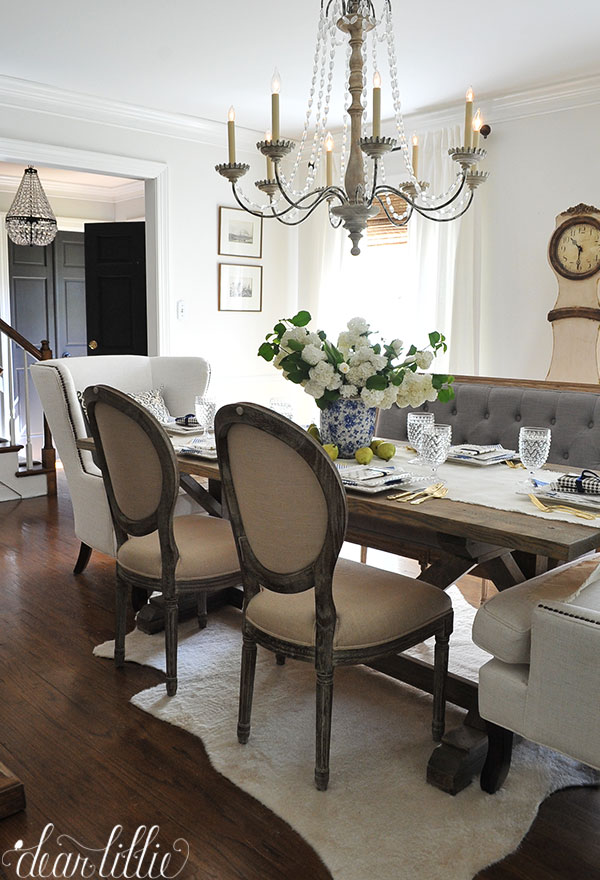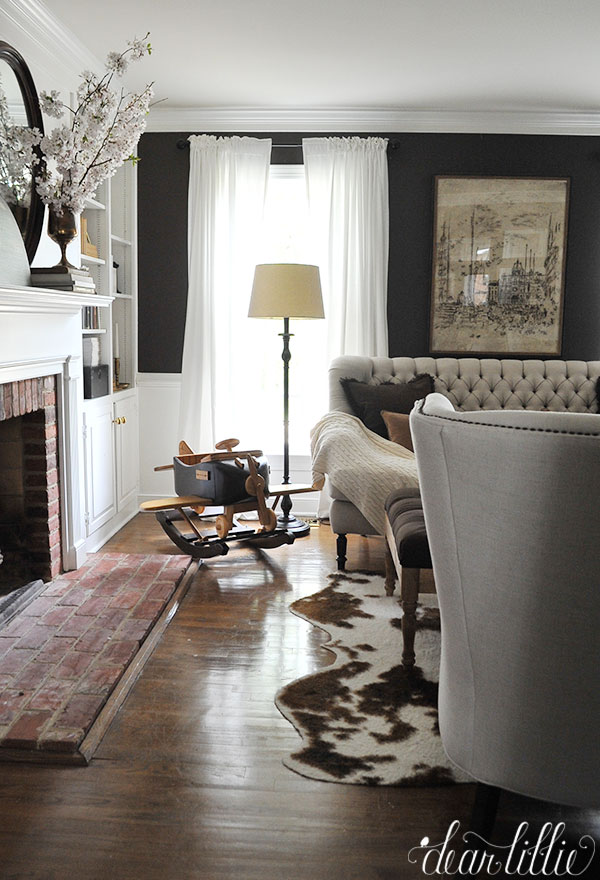 The den walls are painted a dark charcoal which makes the trim and the builtins pop brilliantly.  I love the tufted linen sofa and cow hide rug.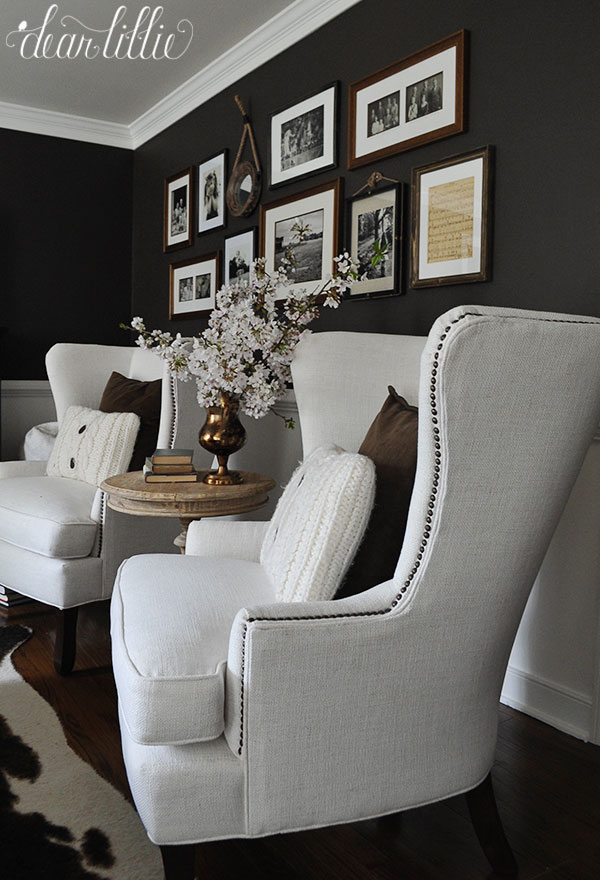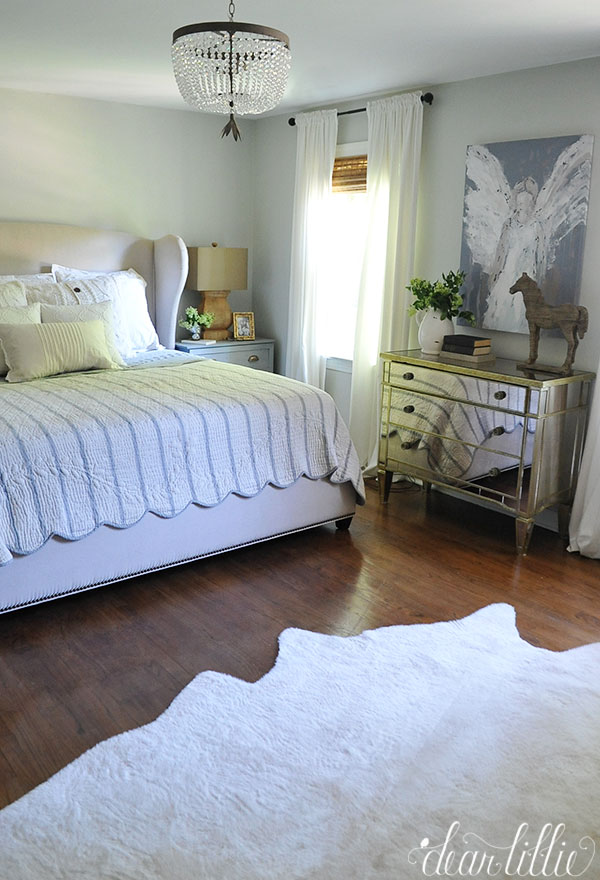 The master features two of my favorite design elements, a wingback bed and mirrored dresser!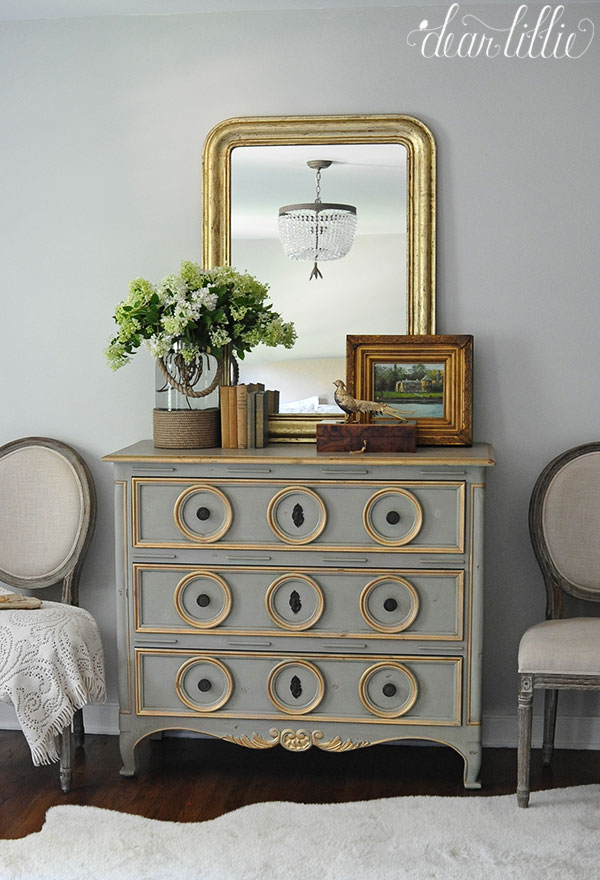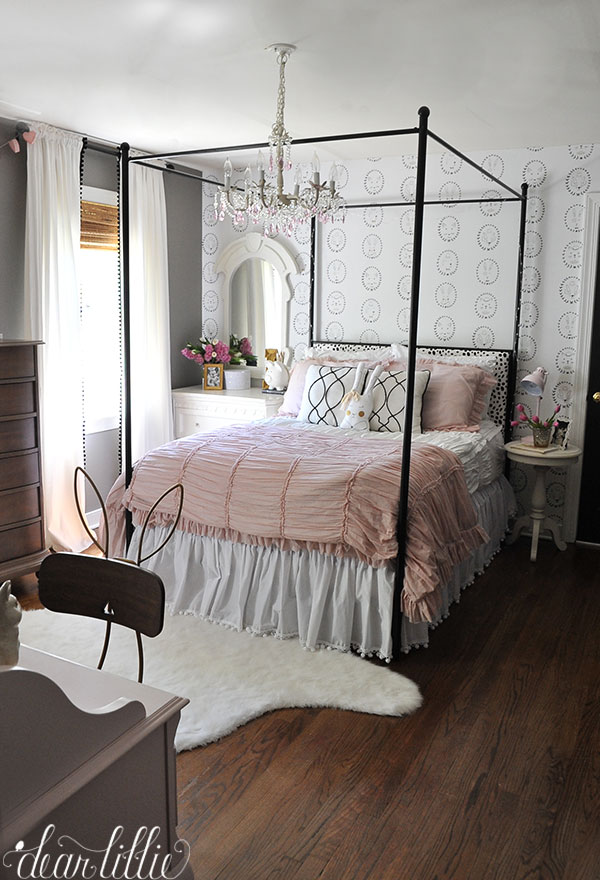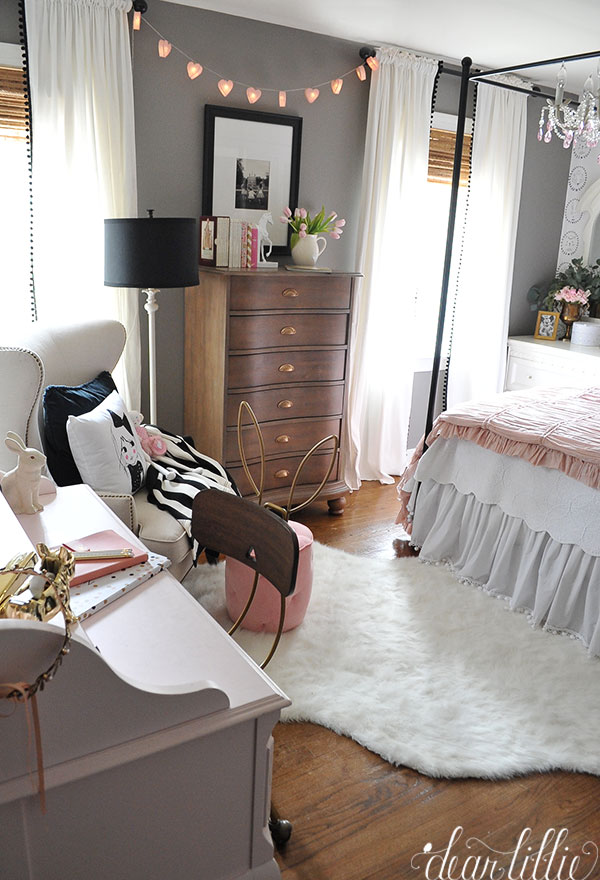 Jenni has 2 darling daughters who's bedrooms she has designed to perfection!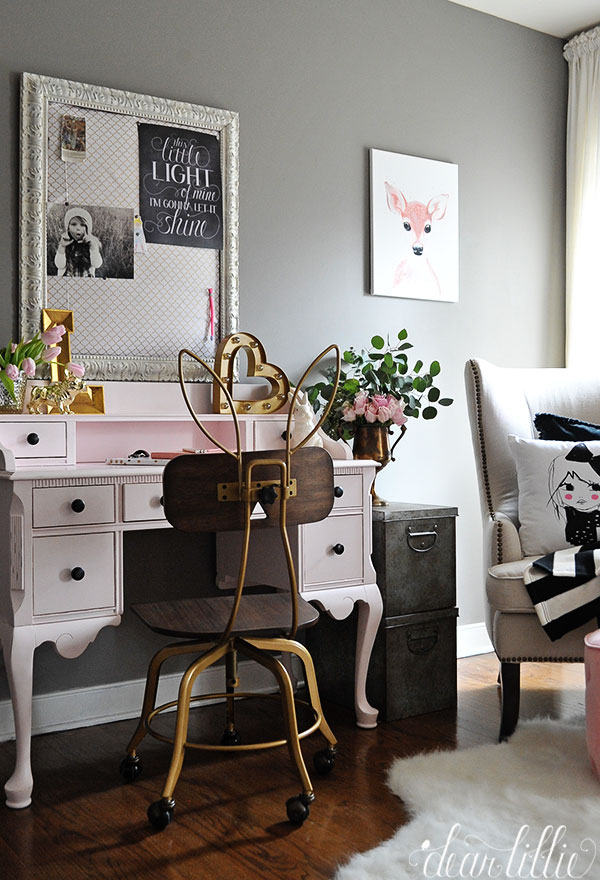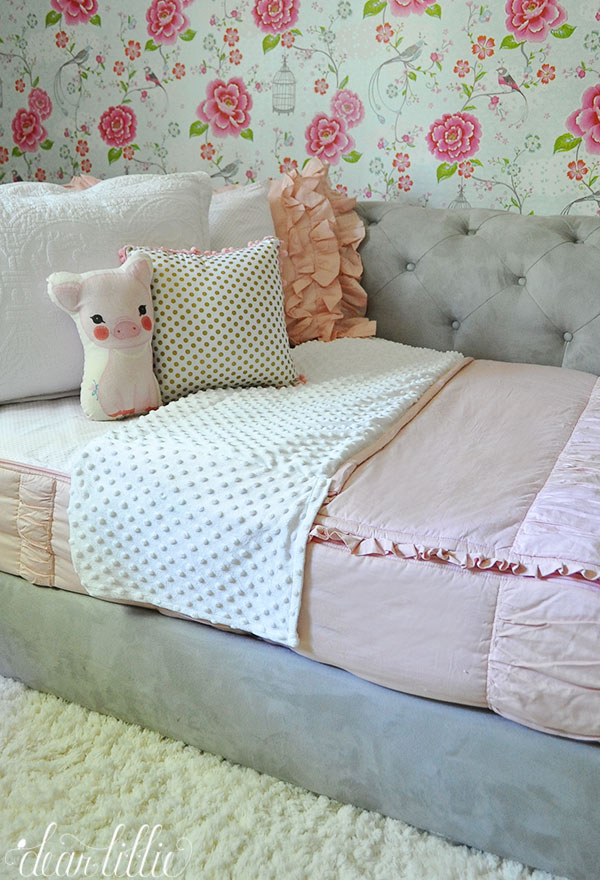 Even the guests who visit get the royal treatment in this dramatic guest room.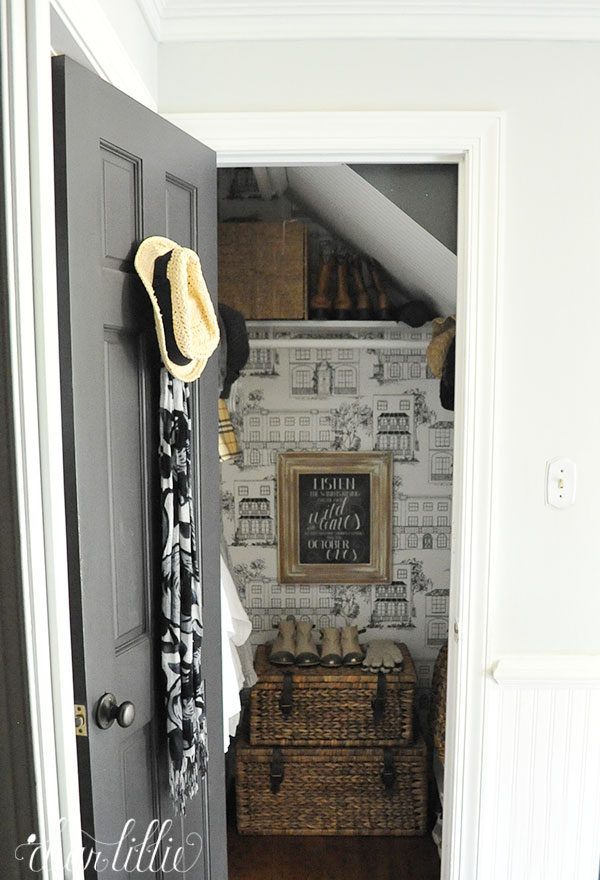 One of the things I love most about Jenni, is her way of maximizing all the space in her home.  Her closets are organized and decorated.
Can't you just see yourself smiling every time you open the closet doors to see the wallpapered walls and beautifully styled shelves. She has inspired me to rethink spaces that could be ordinary, and make them extraordinary!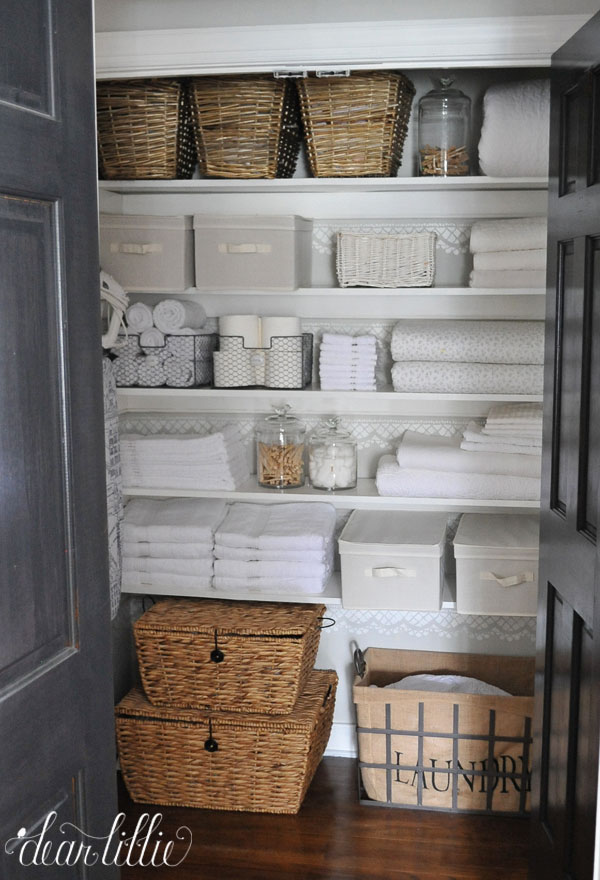 If the inside wasn't beautiful enough, take a peek at the stunning yard that Jenni's home is surrounded by.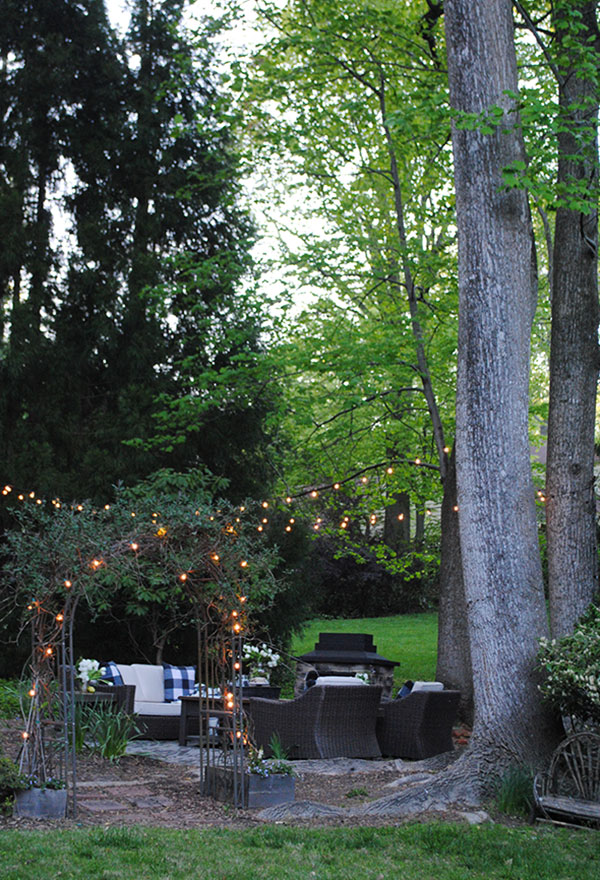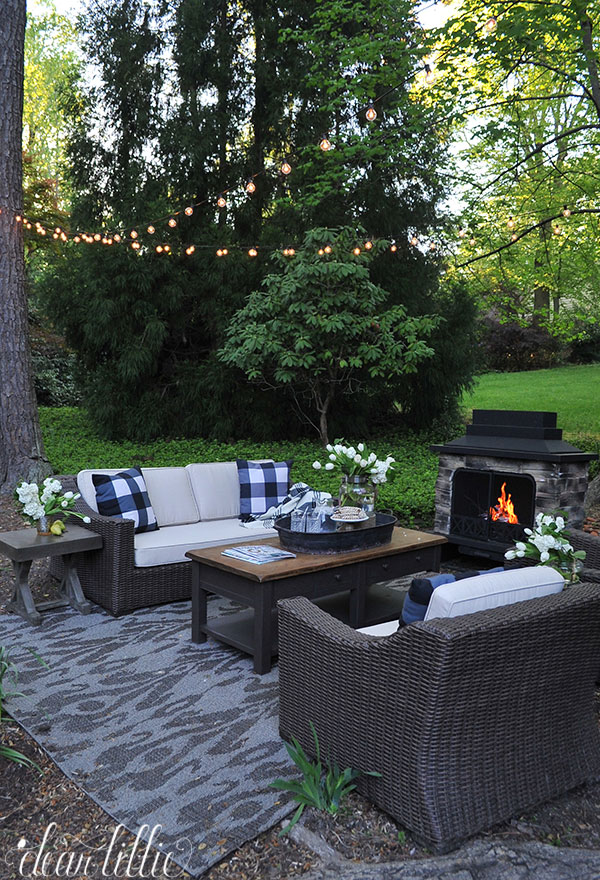 Jenni has made her home magical in every way!
You can read more about her home and all of the projects she has tackled by visiting her blog here.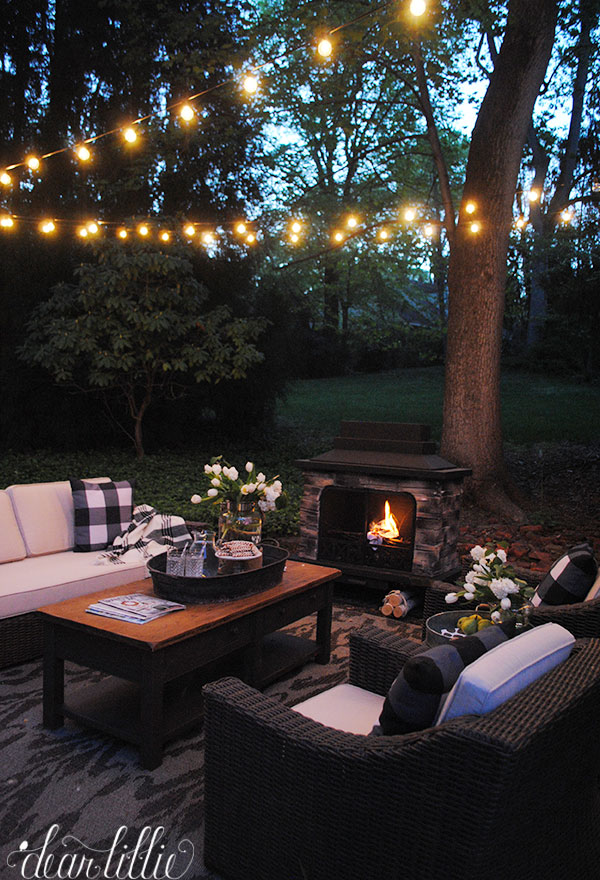 Thank you for sharing your home with us Jenni!
You can see the other homes in my summer At Home series below…
xo
Randi