Welcome to another feature in my summer series, "At Home with…".  Today you get to peek into the home of one of my favorite designers, Becki Owens!
Becki is a mother of 4 and a designer. She inspires thousands daily with her incredible eye for design on Instagram and her blog. Her fresh and trendy designs caught my eye about a year ago and I have been hooked every since.
When I found out she is a mother to 4 children, it drew me to her even more. I love finding women who can fulfill their creative dreams, while raising their children. The most important work we do takes place within the walls of our homes, and women who help make those homes more beautiful and livable spaces are inspiring.
Take a look at how Becki mixes clean lines with lots of texture to create interest and character in her home…
 The Dining Room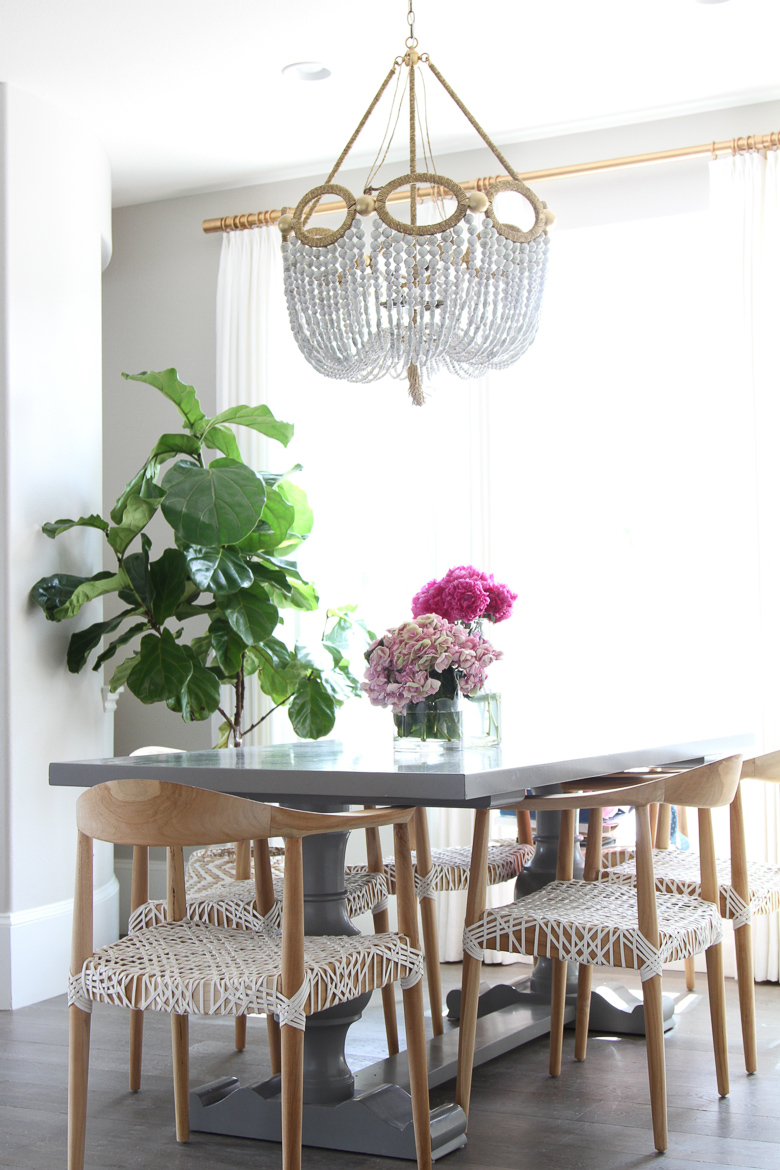 The Kitchen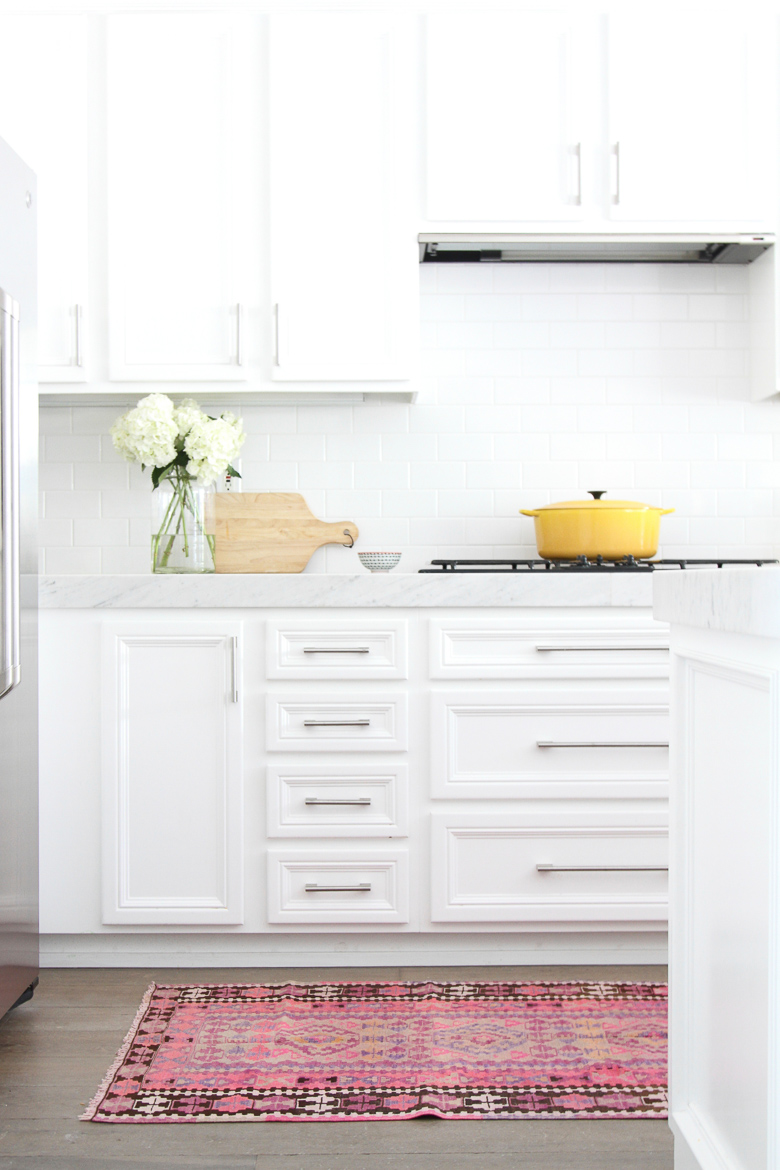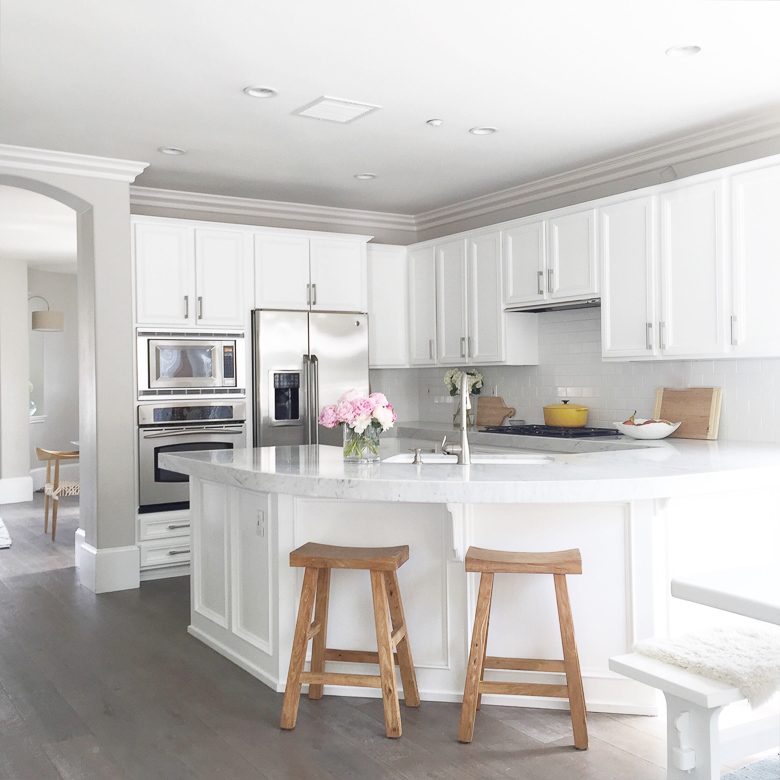 Becki's home is a track home that she and her family have transformed over time, adding their own charm and character. Her cabinets were maple, they painted them white and added new marble counter tops with a subway tile backsplash.
Breakfast Nook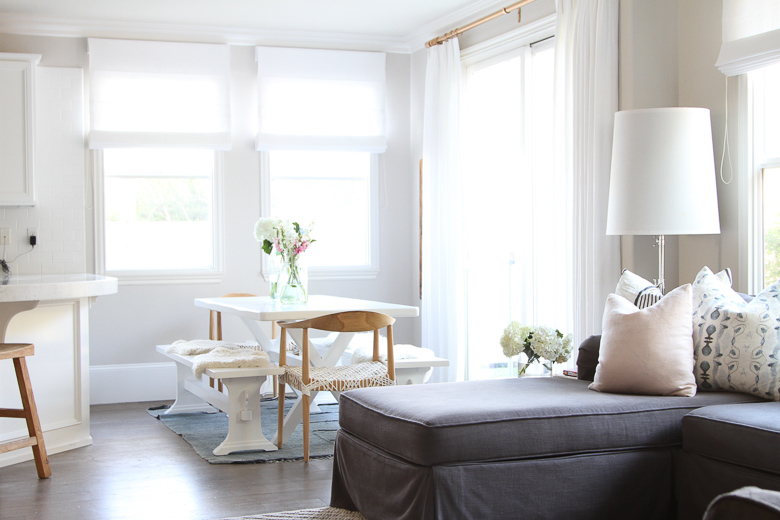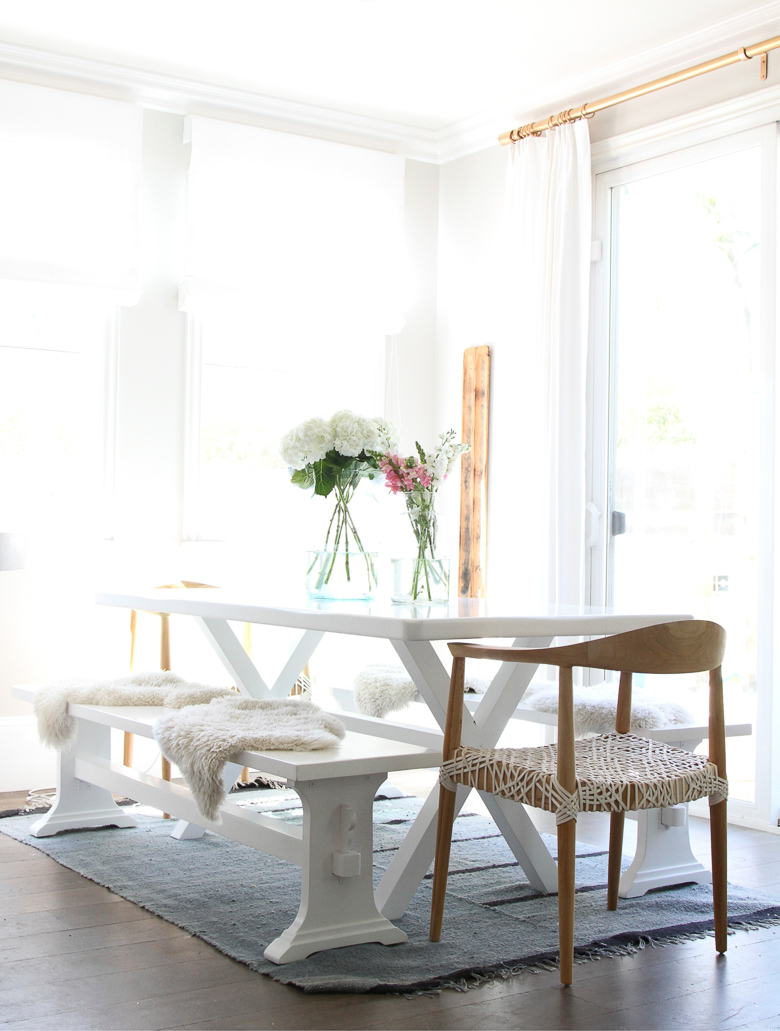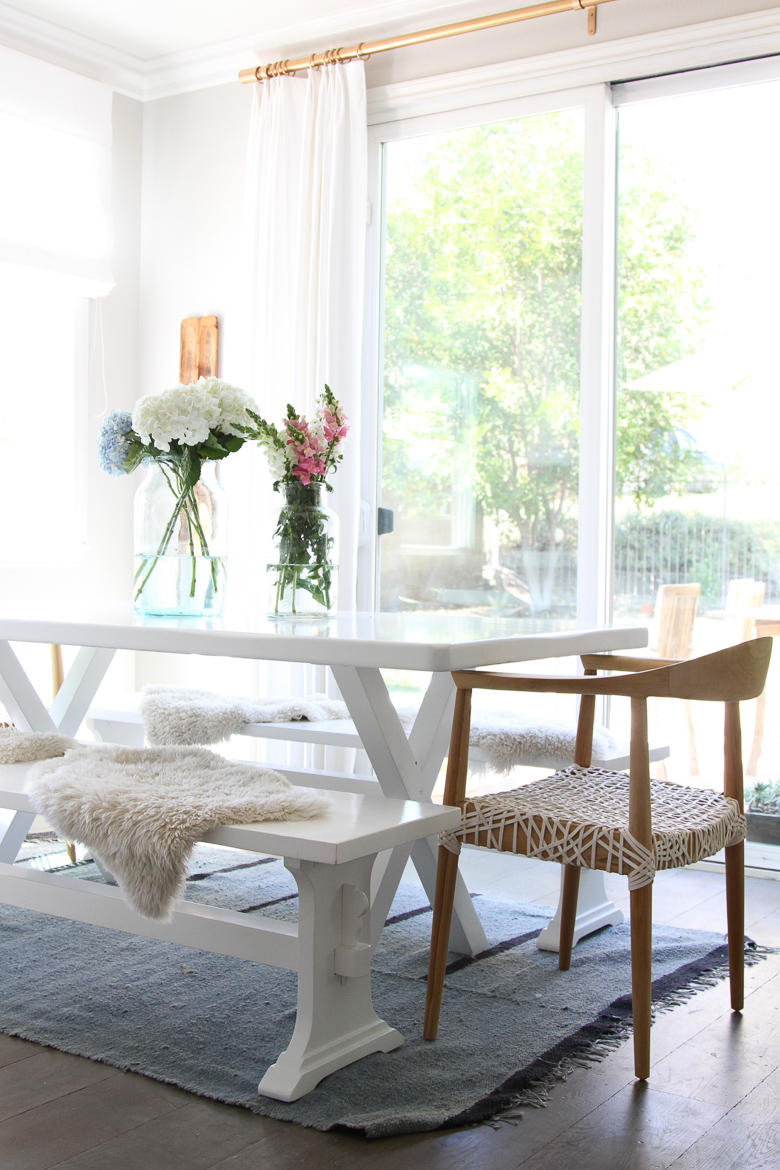 Becki added the light oak wood floors after living in the home for years. I love how their home was a process over time. It's a wonderful reminder that designing a home is a journey that resembles a marathon not a sprint!
Family Room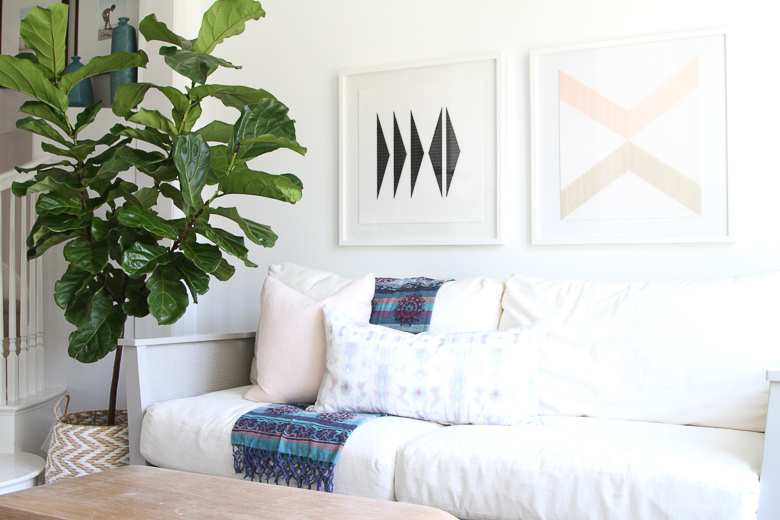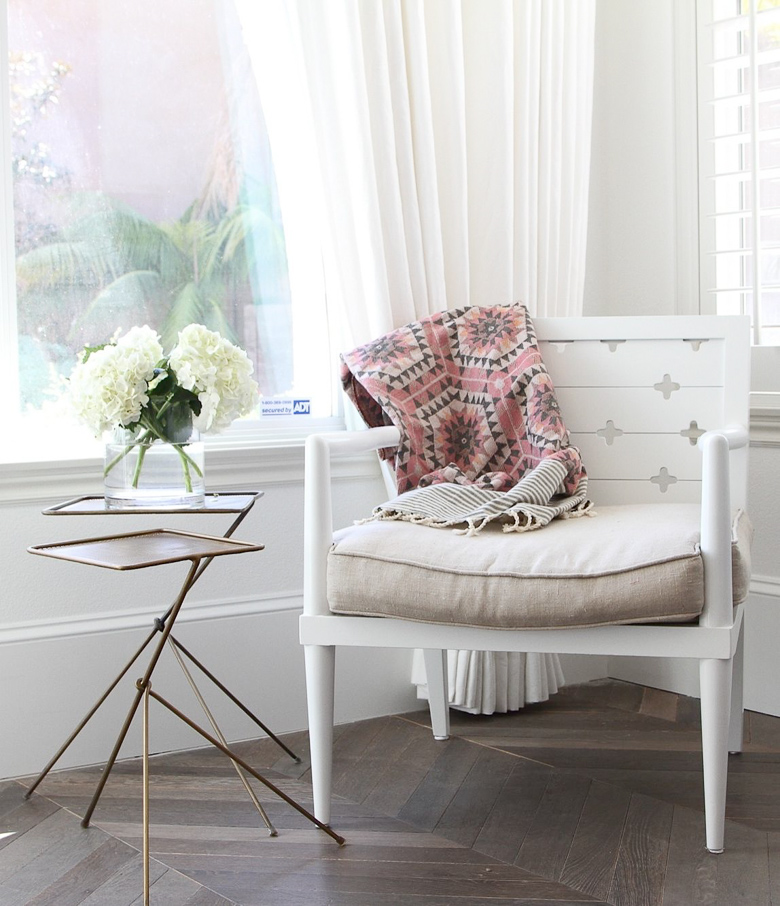 Notice how the oak floors are laid in a herringbone pattern, different from the plank pattern in the kitchen. A perfect example of how you can add diversity to spaces simply through pattern while maintaining continuity through color.
Master Bedroom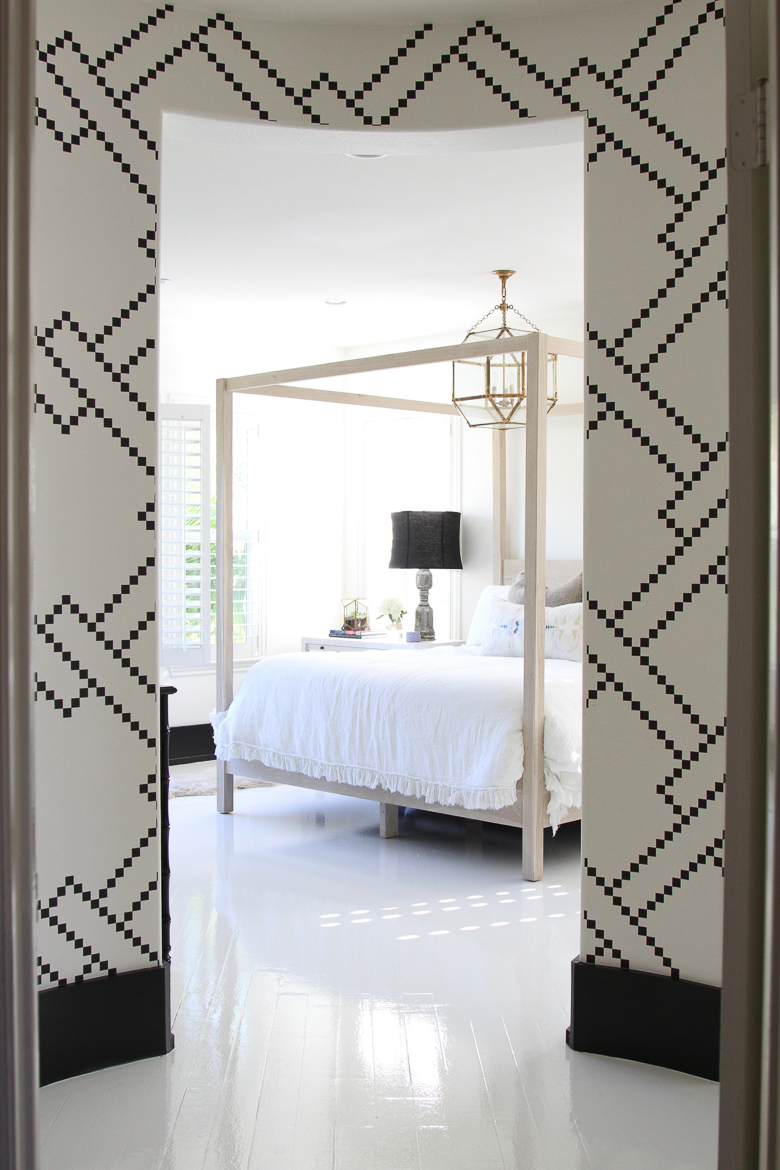 The white floors are bamboo wood, coated with a white epoxy. How dreamy!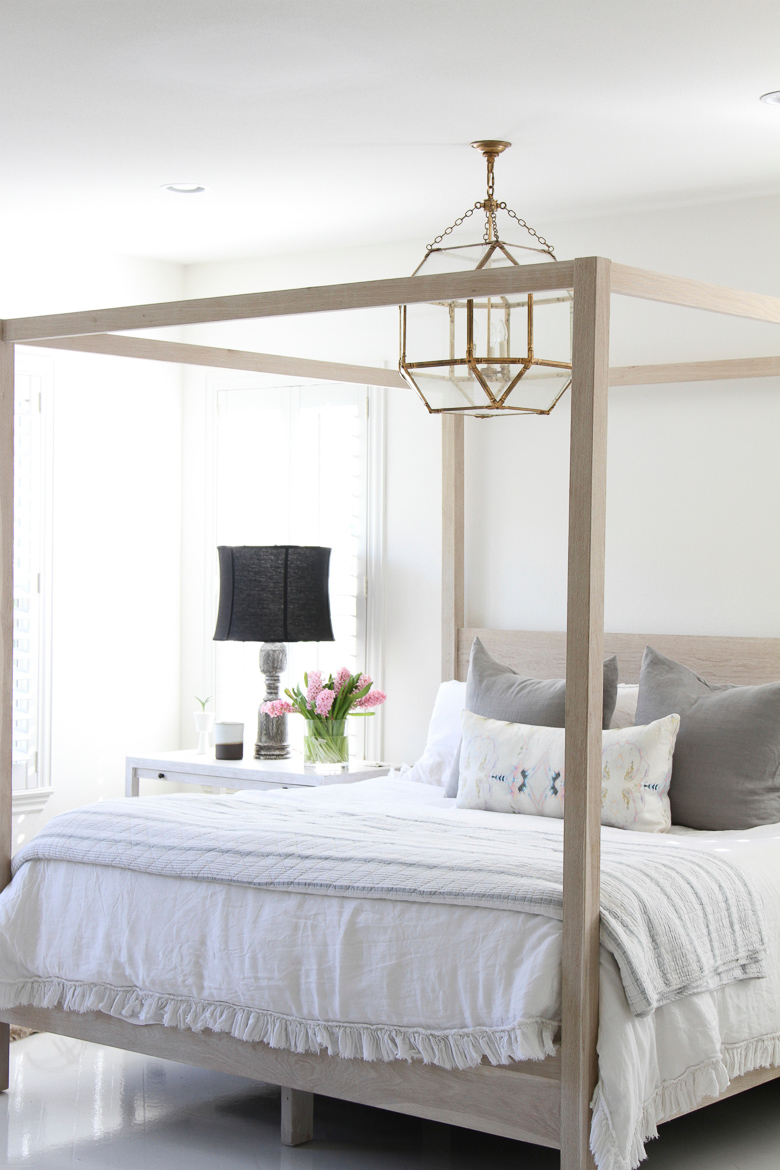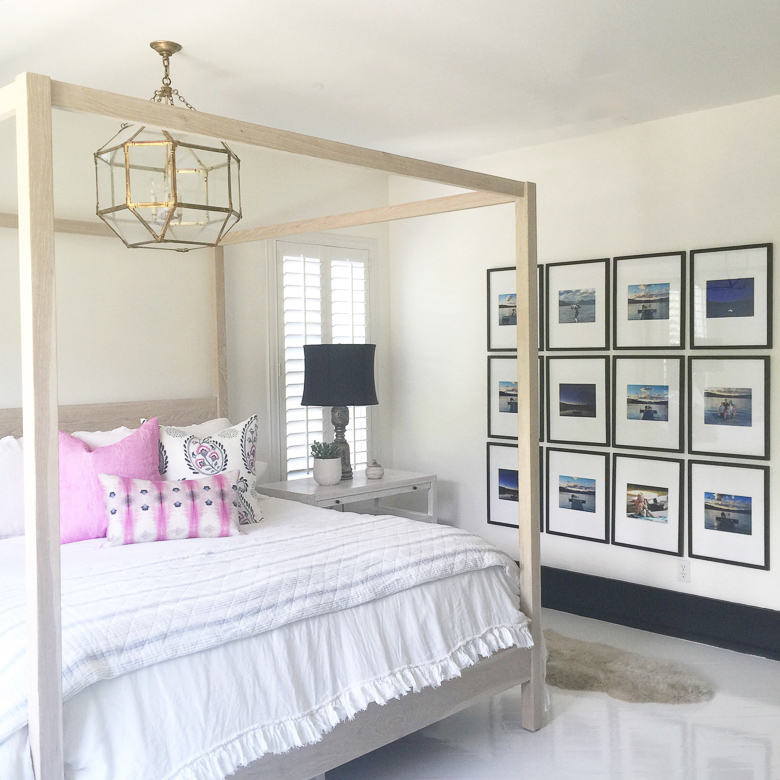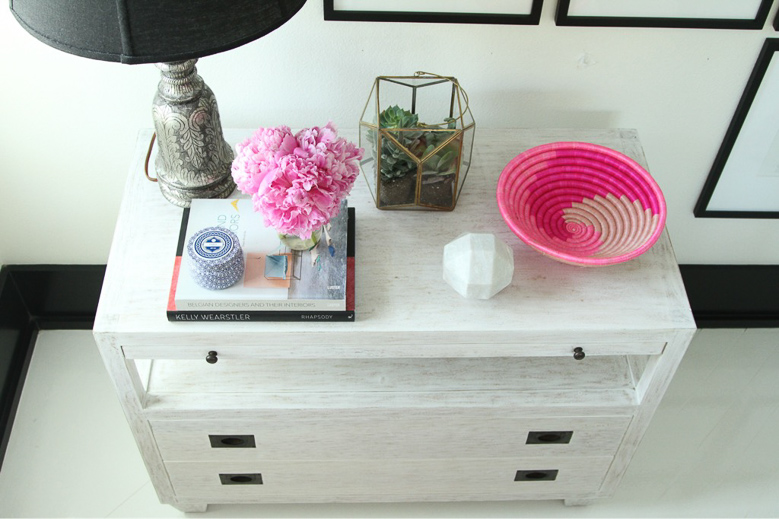 Master Bath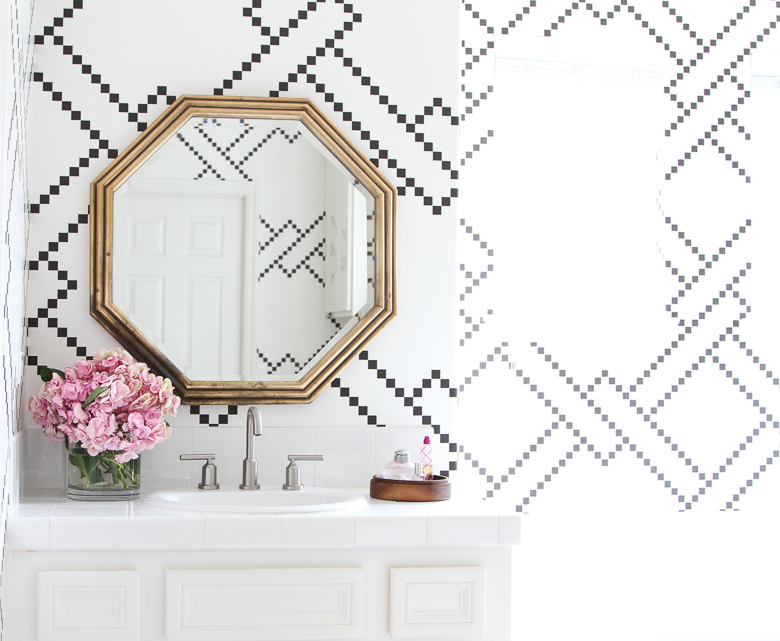 Girl's Bedroom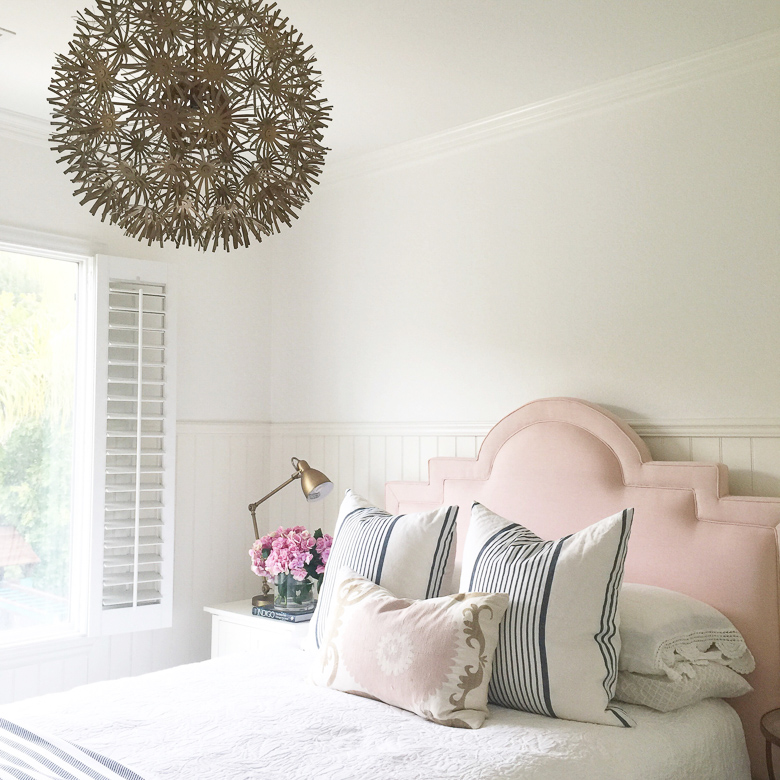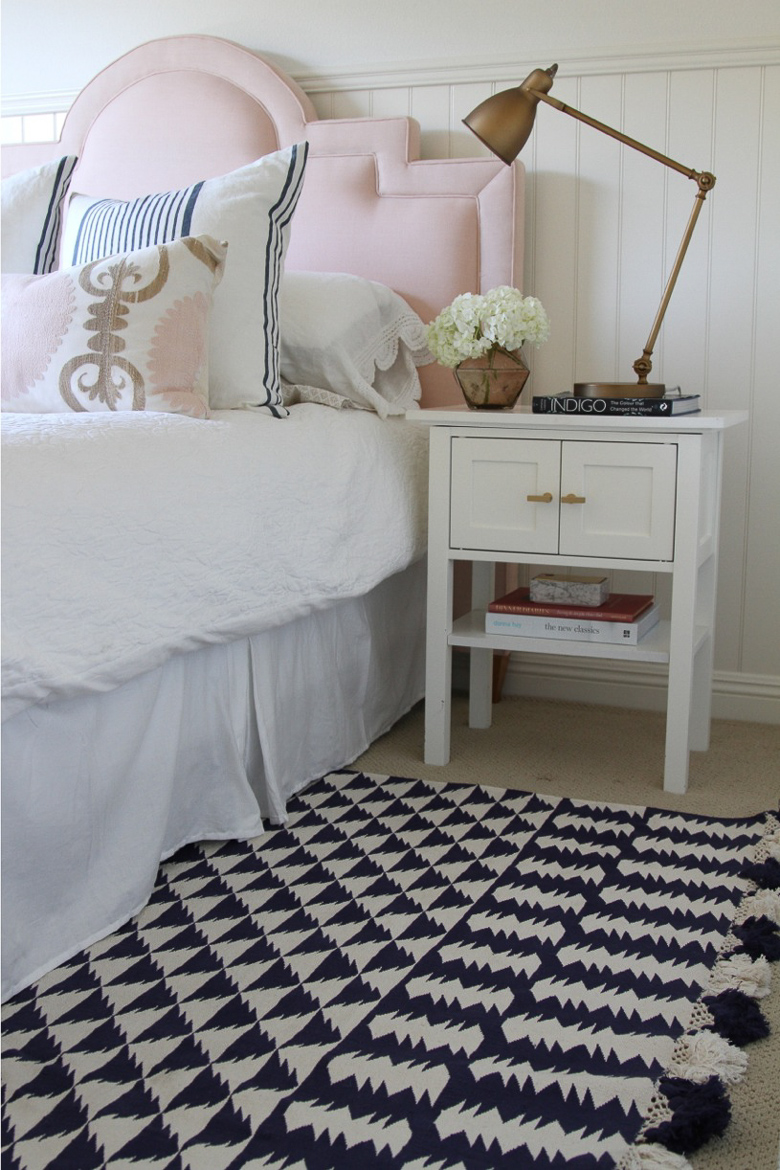 The blush headboard is balanced so perfectly with the bold striped pillows and graphic rug.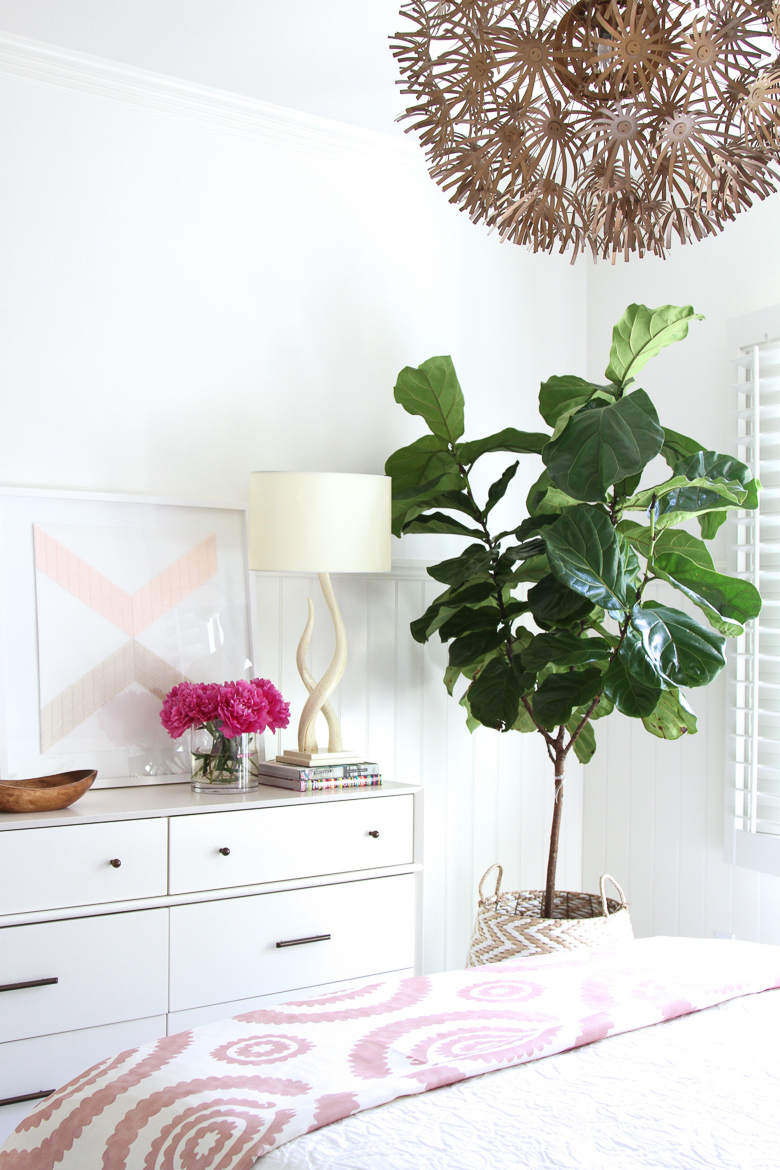 I hope you are as inspired by Becki's creativity as I am. You can see more of her designs by visiting her blog or Instagram.
Visit the other gorgeous home tours from my "At Home with…"  series Fashionable Hostess and Studio McGee.
xo
Randi
*Don't miss a post! Subscribe to our emails.
Thank you to all of you who signed up to receive my emails! The 4 winners of the purse poofs were chosen and contacted via email. Look for another giveaway coming soon!