Oh Christmas Tree! Today, I am SO excited to share our Elegant Blue, White and Gold Christmas Tree with you! This is a color combination I have never done before. I am usually a neutral, soft color scheme Christmas decorator. This year will be our last in this home and I wanted to do something different! So I used a powerful pop of BLUE!
I styled our home for Spring, Summer and Fall with blue, white and gold. So, it felt natural to keep with the theme and continue it on through the Christmas season.
A few things about how I like to decorate my Christmas tree…. I go all out! This is where I spend most of my time, money and energy. I want my tree to be the focal point of the house. My Christmas mantel is usually just as ornate to help balance the room. The rest of my decor will be a soft Christmas dusting of holiday magic.
I shared a video tutorial on exactly how I decorate my tree on You Tube and on Instagram (it is saved under my highlights "Tree Tutorial"). If you need help figuring out how many ornaments to buy for your tree, how much ribbon you need and how many picks and flowers you should use, visit my Christmas Tree Capsule post. It will help you figure out what you need to make your tree look like a designer Christmas Tree.
Here's a look a our Elegant Blue, White and Gold Christmas Tree. I have everything I used sourced for you at the end.
This post contains affiliate links (full disclosure here).
Elegant Blue, White and Gold Christmas Tree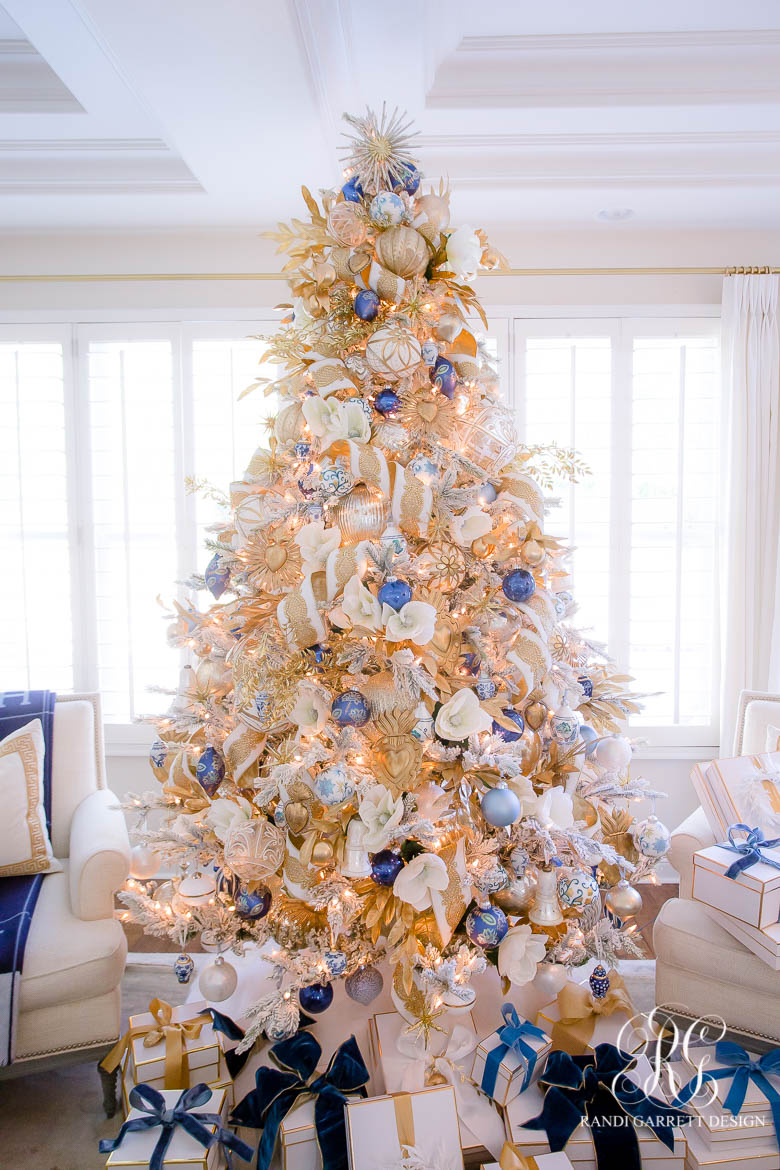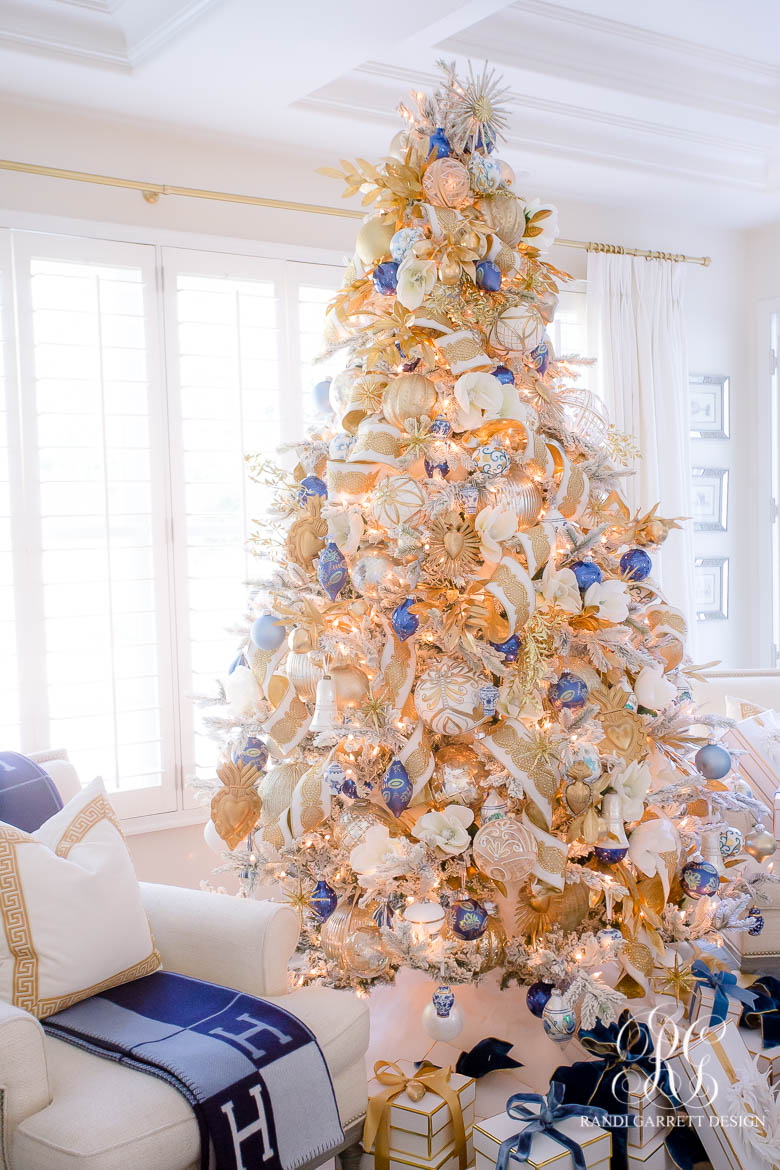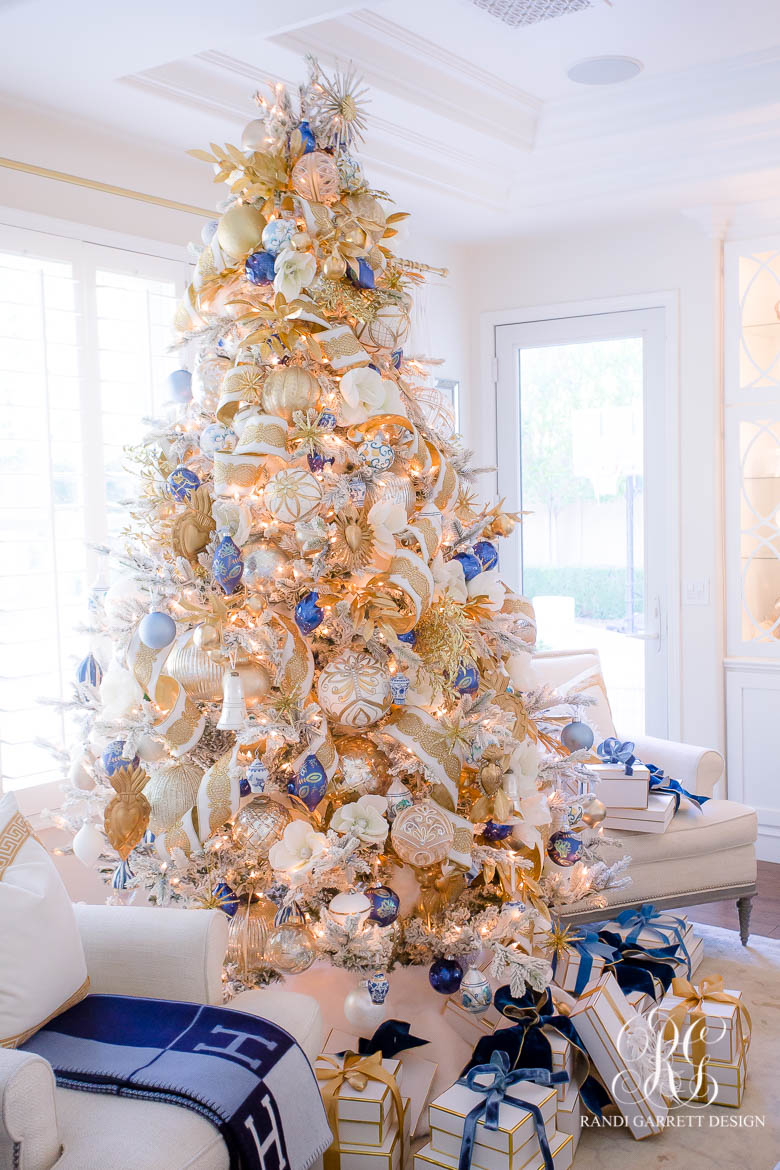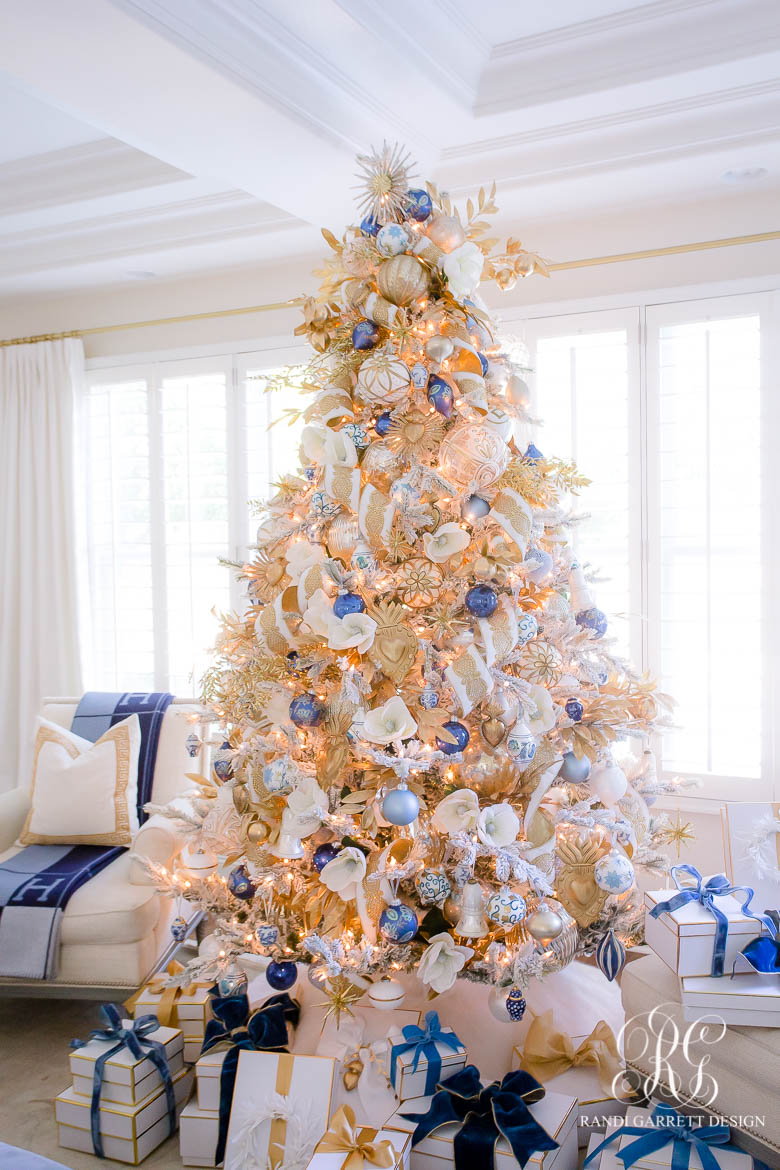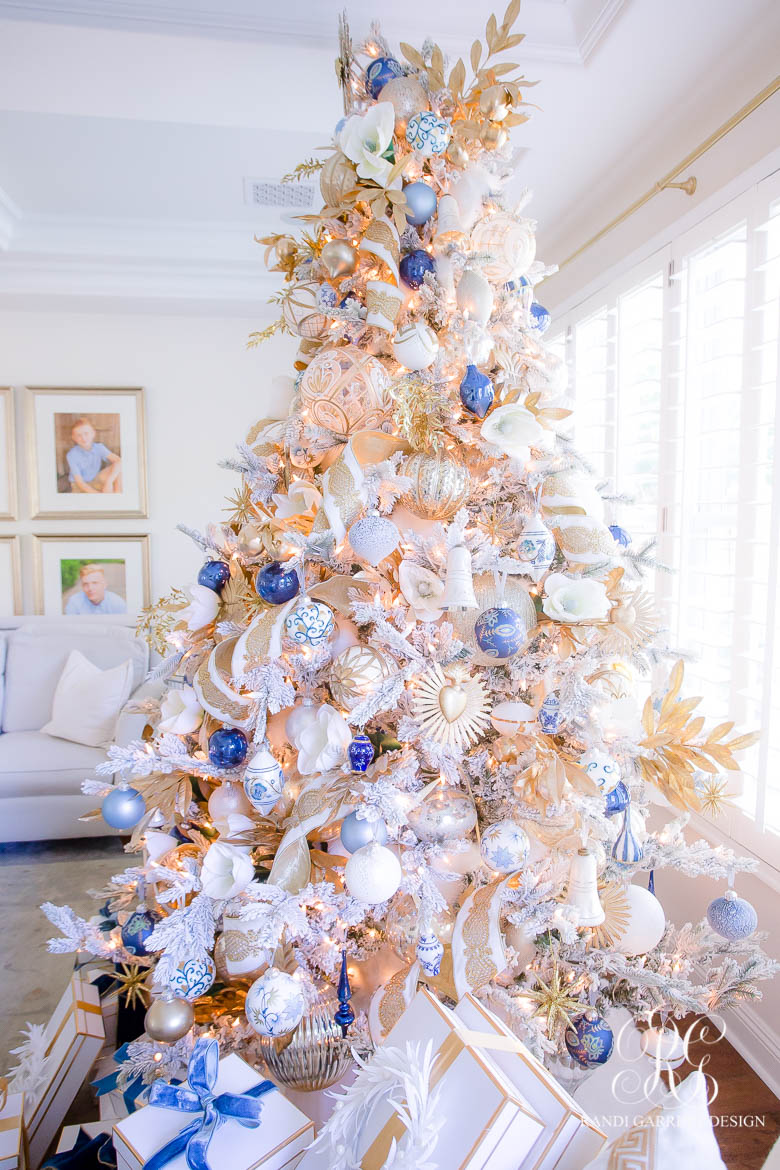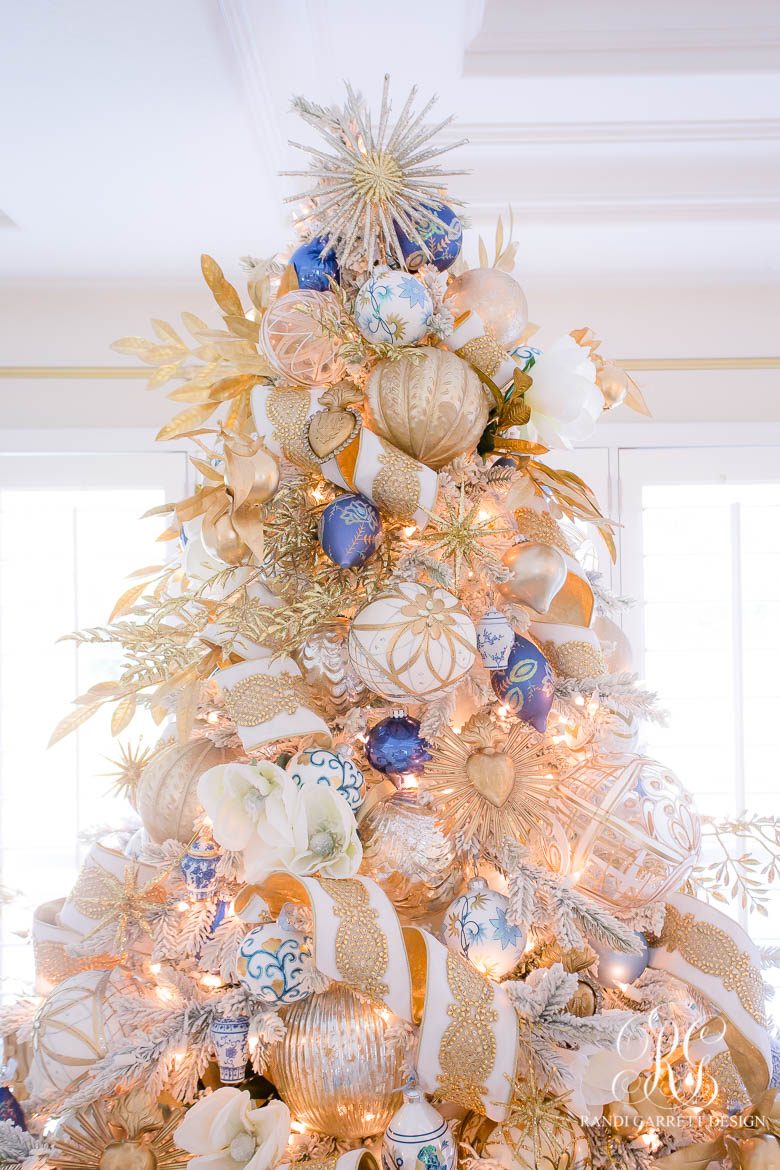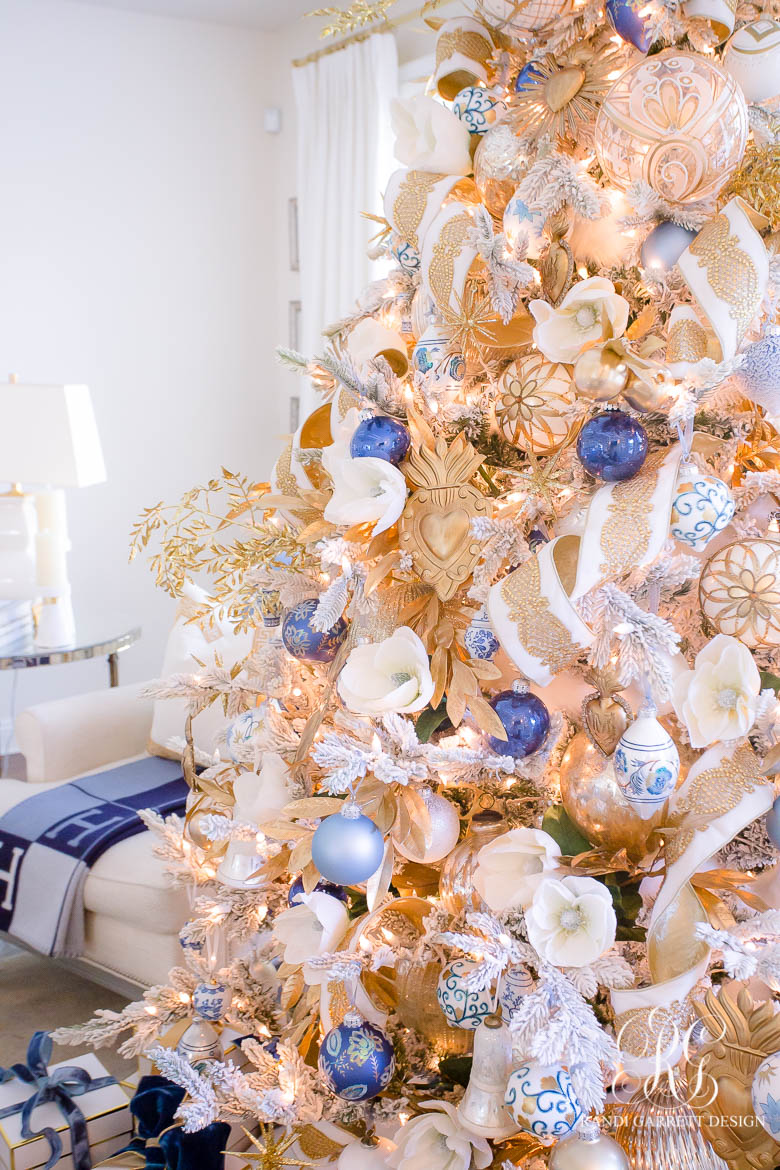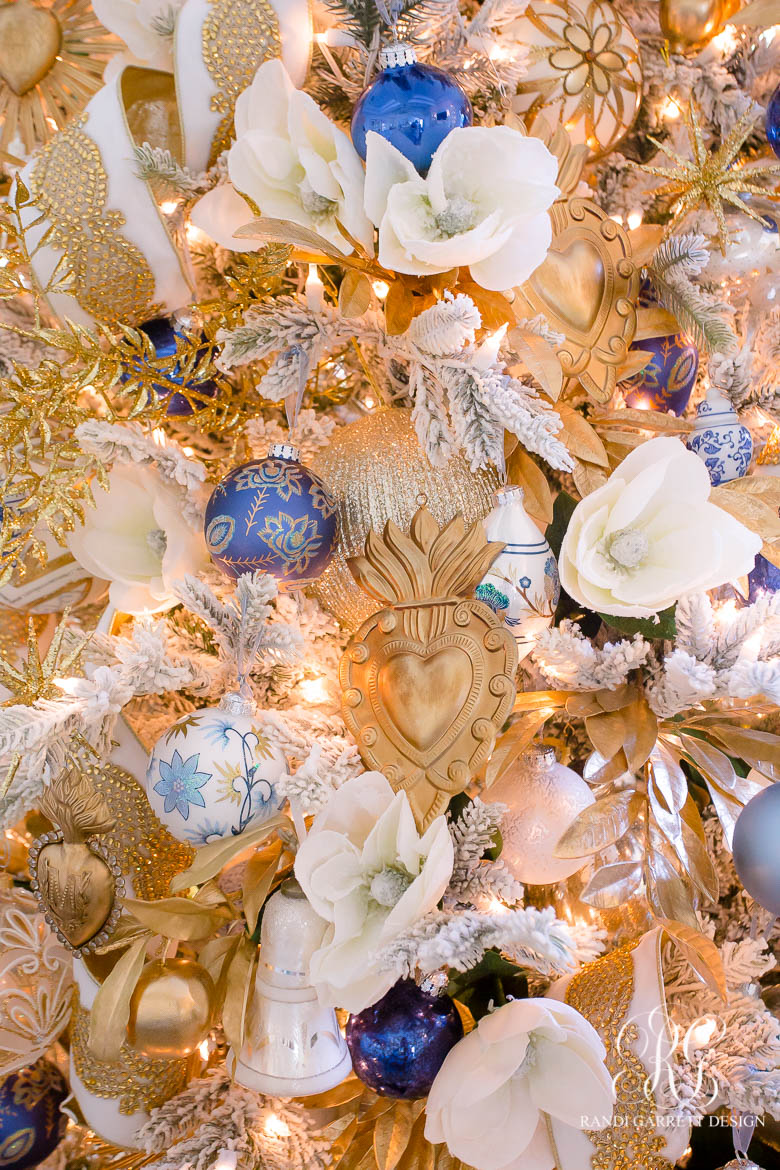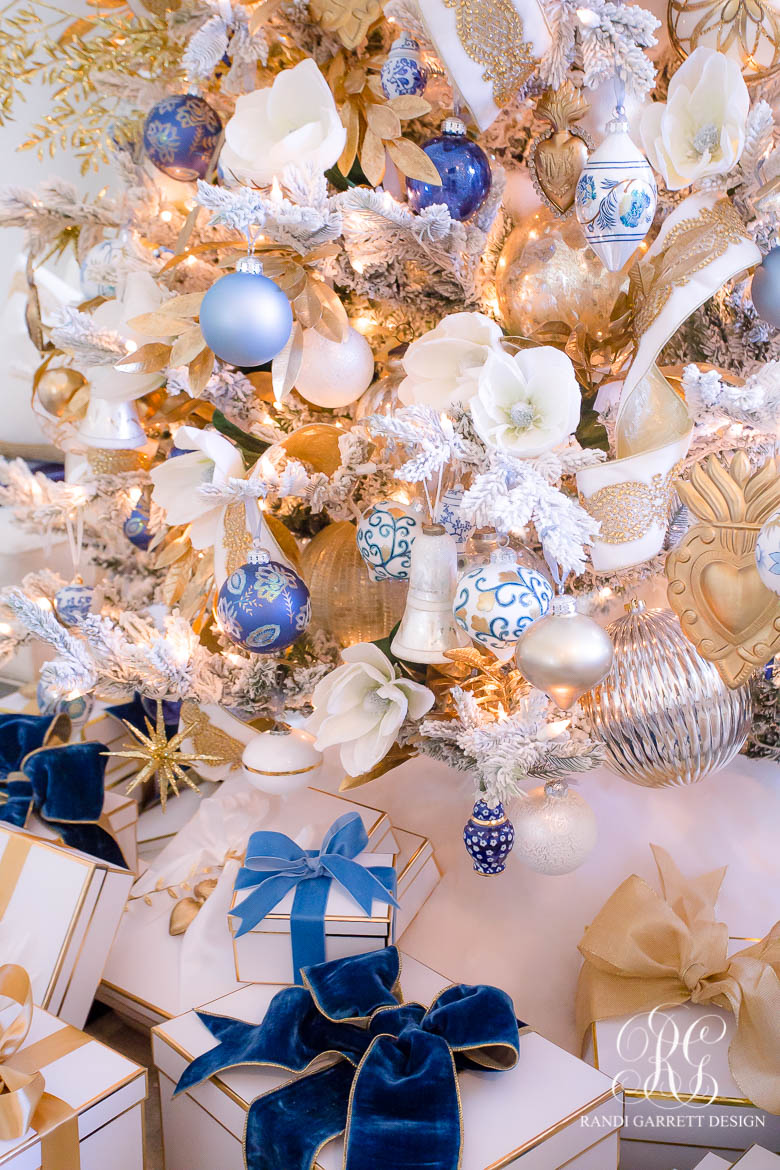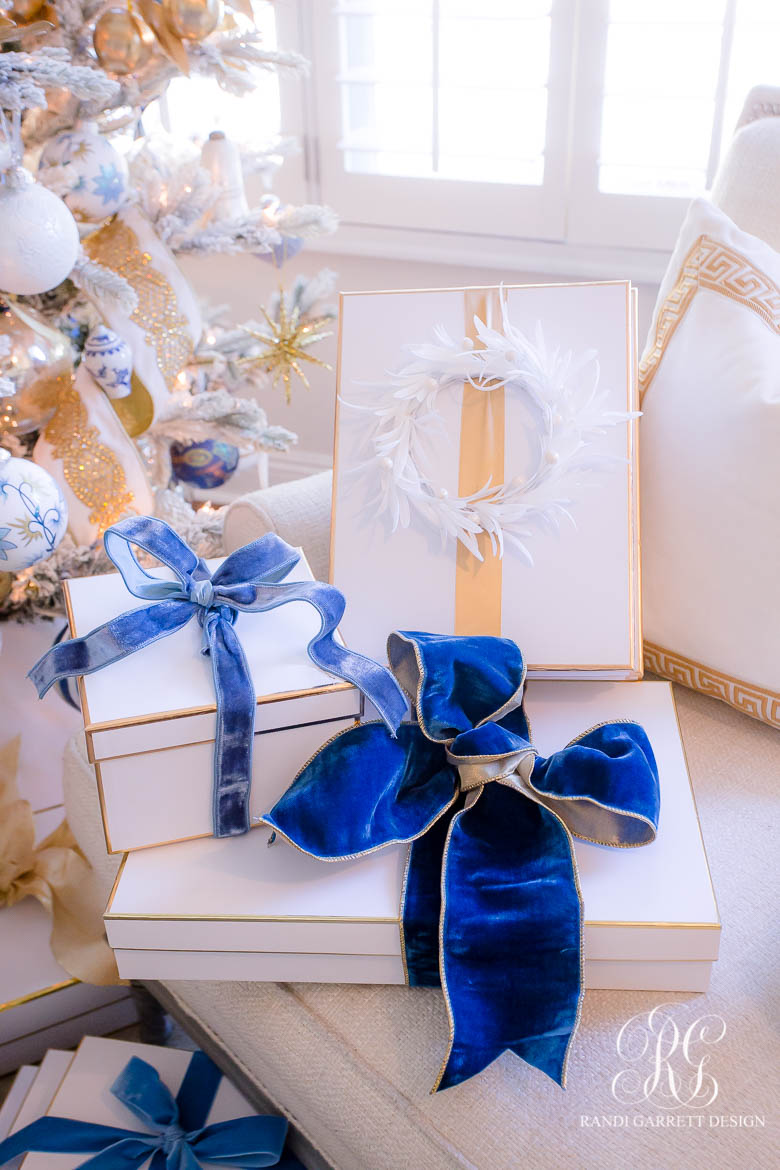 The Tree – My flocked Christmas tree is amazing! I have had it for 5 years. The flock isn't messy, the lights are stunning and don't burn out quickly. I store mine in this rolling cover for easy assembly. I linked a similar affordable option as well.

Tree Skirt

Fur Ribbon- (I used 6 rolls on my tree) This ribbon gives your tree a soft, fuller look! I use it every year! You can use it on green trees as well.

Ornaments– The blue, white and gold ornaments I used on my tree this year from Frontgate are stunning! I used 2 sets on my tree. Did you spot the tiny blue and white ginger jar ornaments sprinkled throughout the tree as well? I am in love with them!

Sacred Hearts -Every year I like to add some special ornaments that add some charm and character. This year I chose to use sacred heart ornaments. I found this fabulous shop with the most gorgeous selection of hearts and crowns. I will be using these in lots of places this Christmas and coming year!

Picks and Flowers

Tree Toppers

Ribbon

Boxes – For tips on how to style your boxes and why I love to use them, read my gift wrapping post!