The word make over makes you think of a full overhaul of a space. Sometimes a makeover can be very simple to create a dramatic transformation! Simply swapping out a few things can give a space a totally different look and feel. It doesn't have to be complicated at all!
Here is how our room looked before we styled it…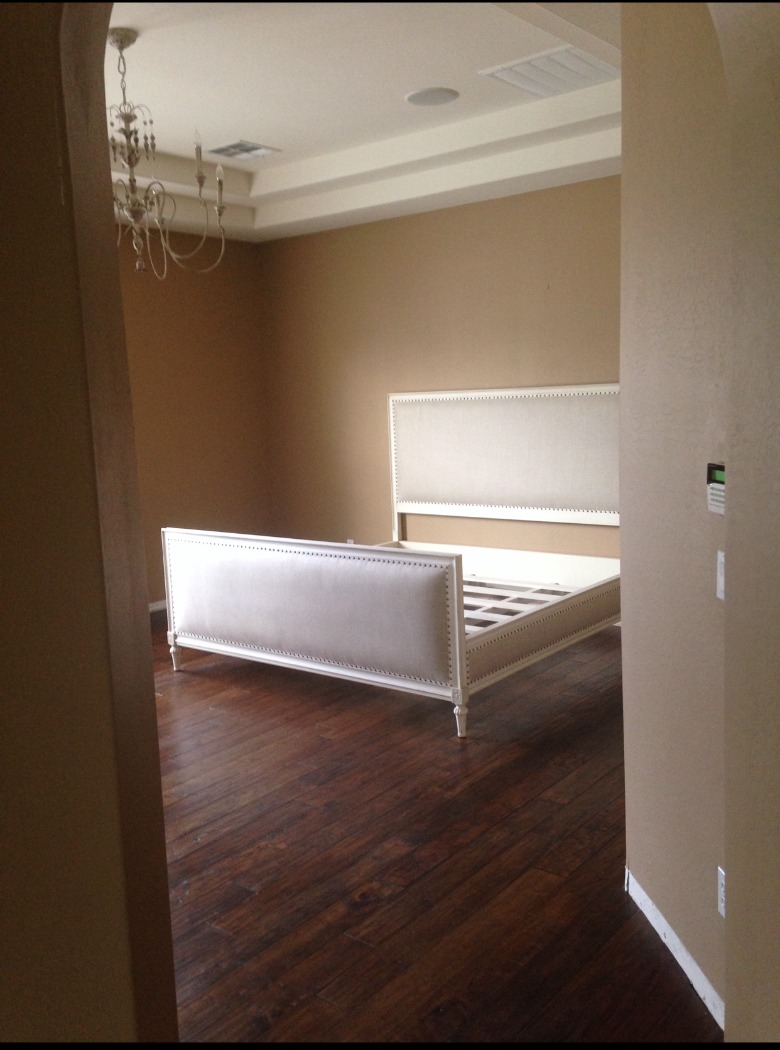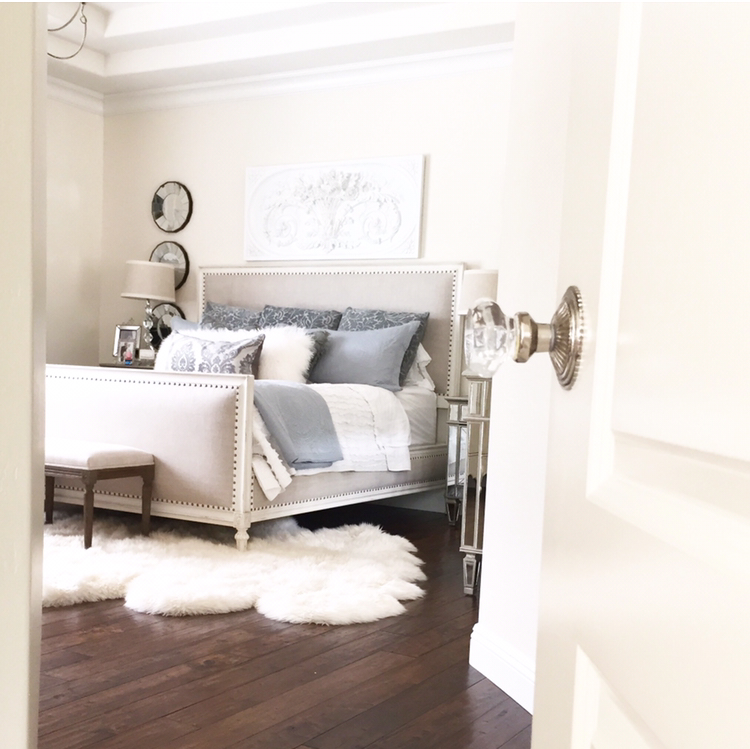 Today I'm going to show you how to give your bedroom an easy make over.  We have lived in our home for over 8 years and have had the same drapes and bedding for those 8 years, I was itching for a master bedroom makeover!  My mom used to change her bedding with each season,  that memory got me thinking I could give my bedroom a new look with just a few changes.  Here's what we started with…

Here is our master bedroom after an easy little make over…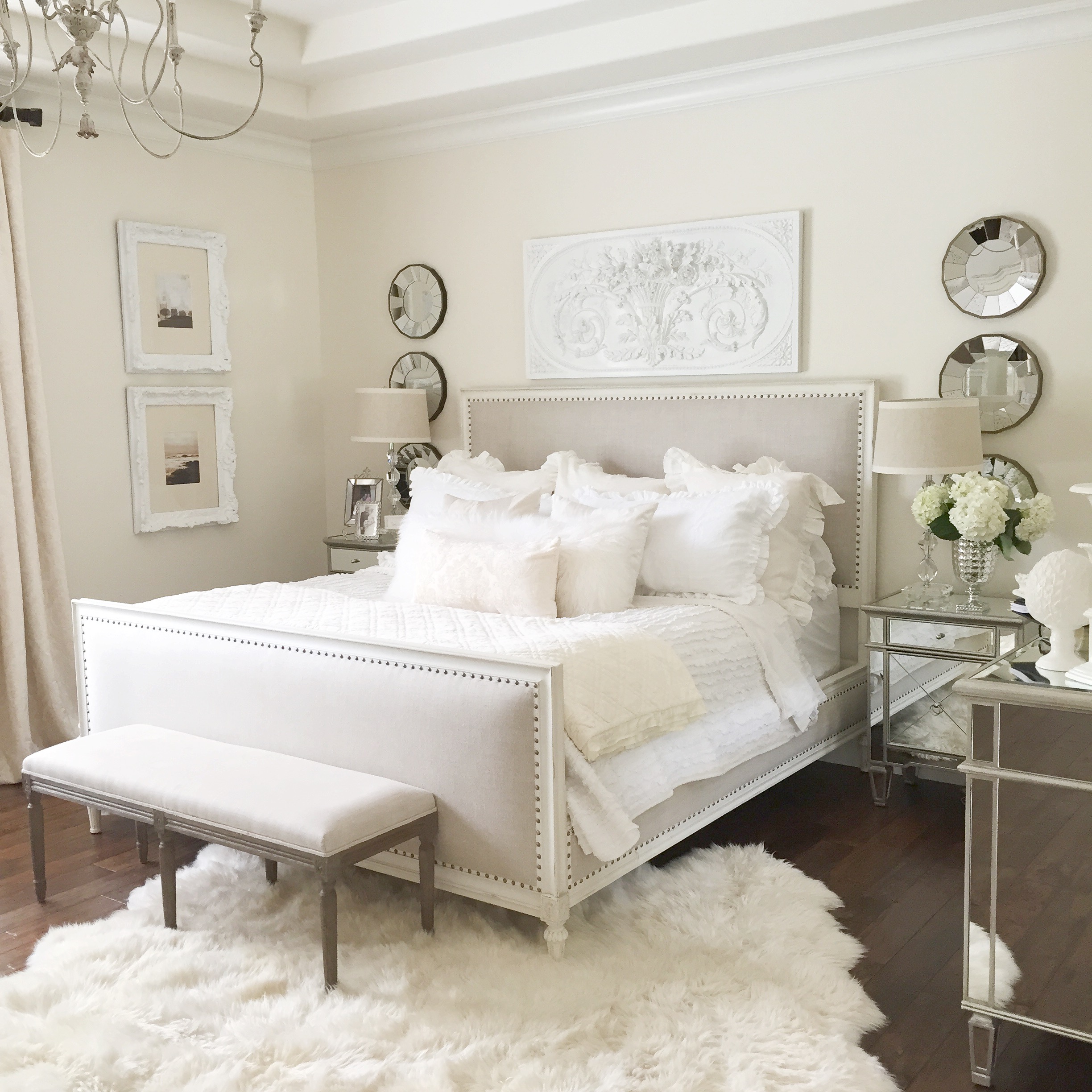 Nothing changed but the drapes, pillows and throw.  The paint, furniture and white bedspread all stayed the same.  The transformation was huge with just those few simple changes. I fell in love with my room all over again!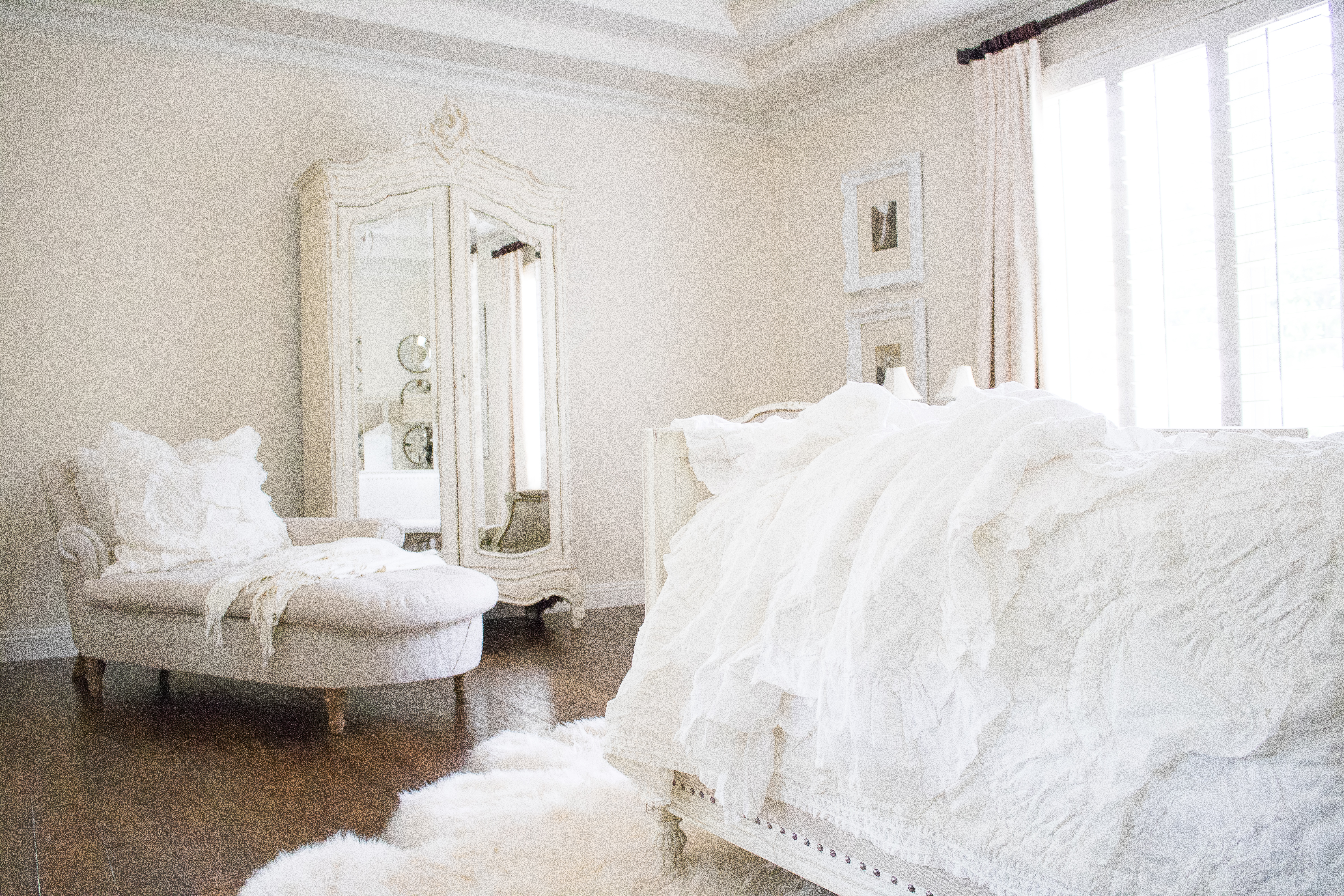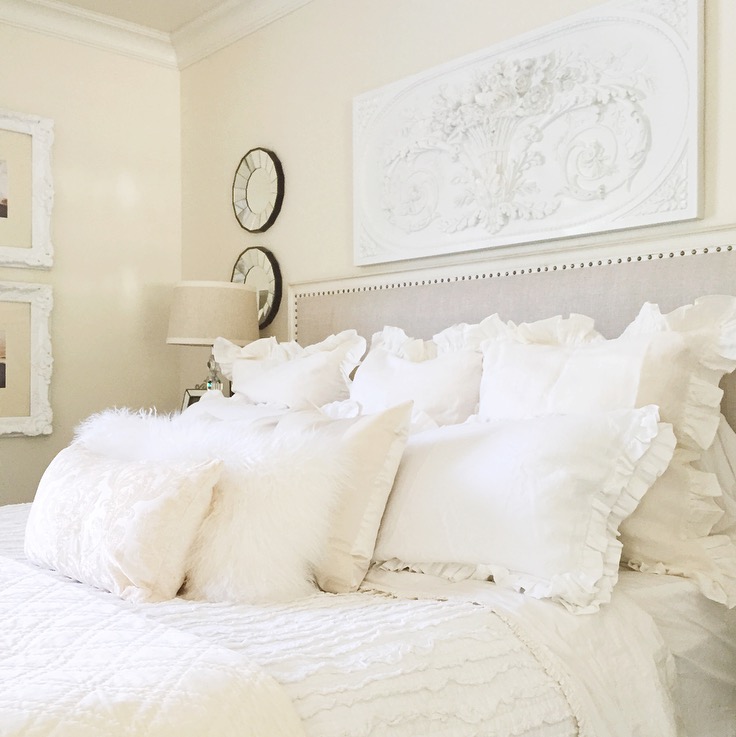 The throw at the foot of the bed was switched to this ivory, velvet spread.  The pillows were all swapped out for white and cream colored ones with different texture and pattern to add visual interest to this now neutral bed.
Keeping the white bedspread also gives me the freedom to change the pillows out when I get tired of them, without having to change the entire room.
The slate blue drapes were traded out for these luxurious, creamy, velvet damask drapes. I made mine but you can find similar ones here.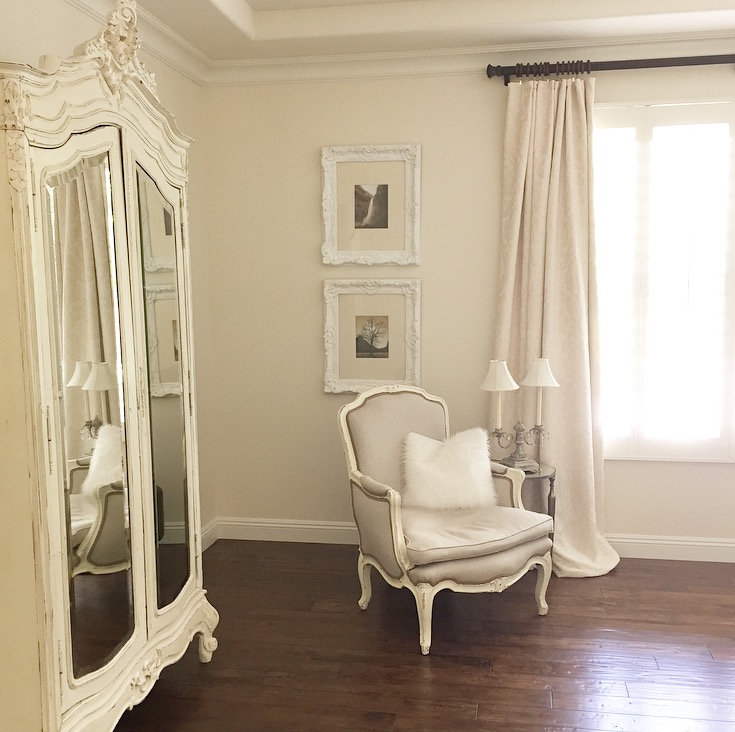 3 Easy Tips to Makeover Your Bedroom
Paint your room a neutral color, one that can go with changing color schemes and styles.
Choose a white or neutral colored bedspread, this way you can switch colors with ease.
Switch out your tired old pillows for some new fabulous ones!  Pillows can pack a lot of punch, go bold here, not on your drapes. If you get tired of a pillow you can swap it out a lot easier than you can curtains.
A good rule when picking out expensive pieces for your room, make those pieces neutral so they can match different color schemes and styles so you can change things around.  For example, if you choose a hot pink chevron print chair, you are very limited as to what you can put with it.  If on the other hand, you choose a solid color chair and a hot pink chevron print pillow, you can change that pillow out 10 times and still save money!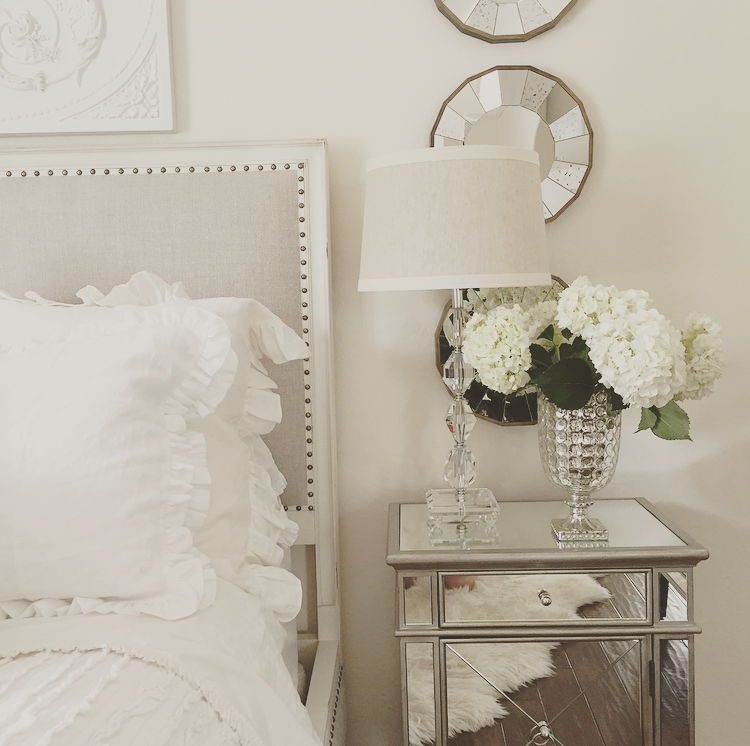 Our bedrooms are supposed to be our happy place.  If yours isn't making you smile, try making a few of these changes to yours to give it an easy make over!



For a more detailed source list for this room, you can visit my room sources page here.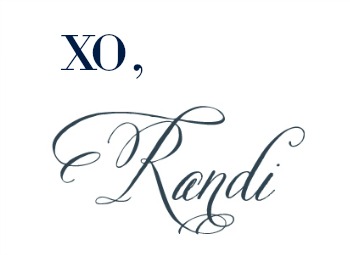 Never miss a post! Subscribe to our weekly emails by clicking the button below…