A Fall wreath is the quintessential decor to welcome Fall into your home! This year to tie in the gold and white theme of our home, I made a gold fall wreath. Today, I'm sharing a simple tutorial with you so you can make one for your home! You will be blown away at how easy this wreath is to make! I created mine in less than 10 minutes. Watch how simple it is to make, then go make one for your house!
Gold Fall Wreath Tutorial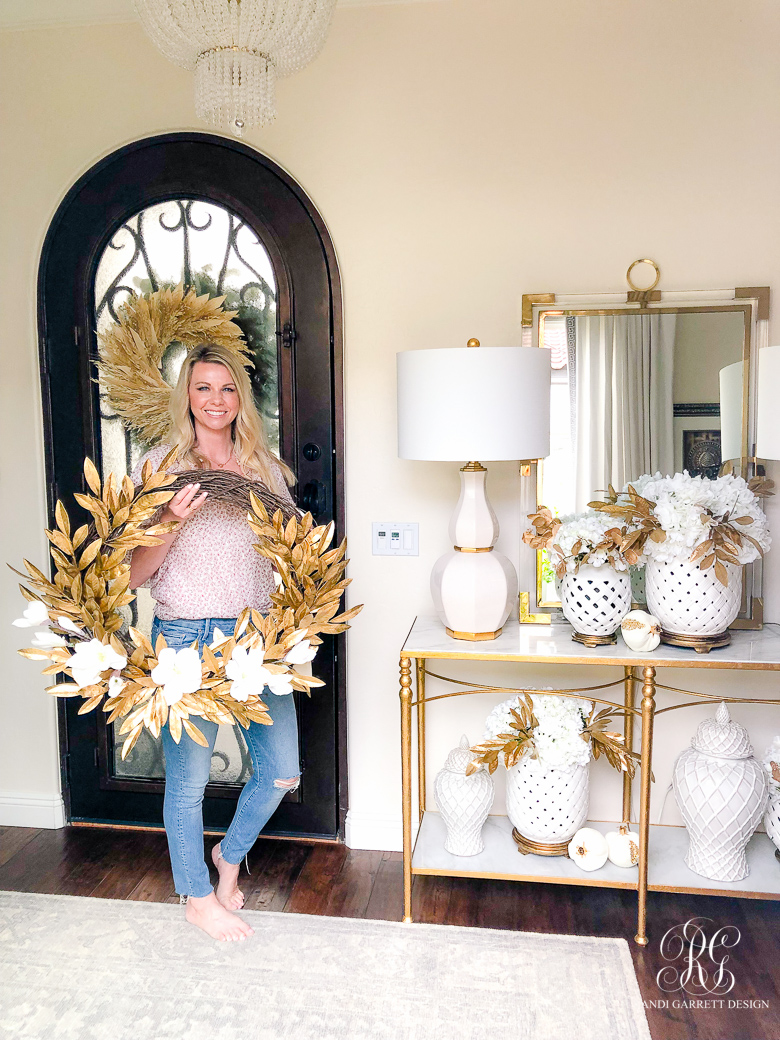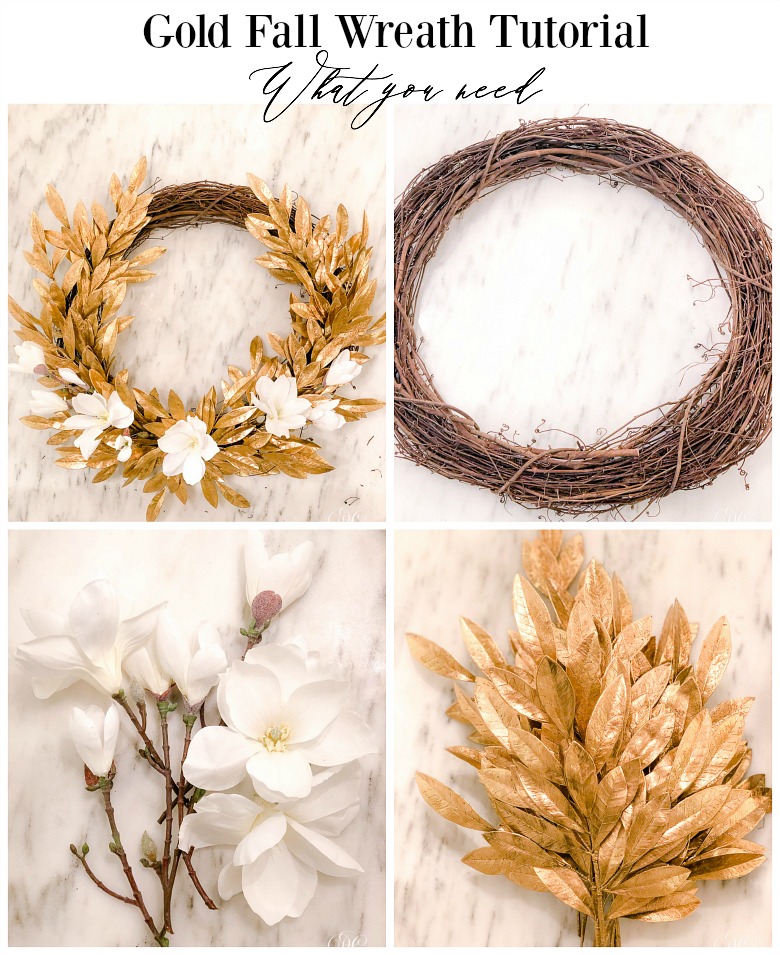 Grapevine Wreath (mine is 22″) | Magnolia Stems ( I used one stem | Gold Leaf Stems (I used 10) or Gold Leaf Garland


Steps
Cut your magnolia stem into small pieces so each flower is it's own stem
Start pushing one gold pick into the grapevine wreath at a time starting about 1/4 of the way down from the top of the wreath.
Move down about 3-4″ and push another gold stem into the wreath.
Continue pushing stems into the wreath until you get to the bottom of the wreath.
Then start on the other side of the wreath.
Start pushing the stems into the wreath 1/4 of the way down from the top and repeat until you get to the bottom and meet the other gold leaves.
I don't glue mine down. You absolutely could though.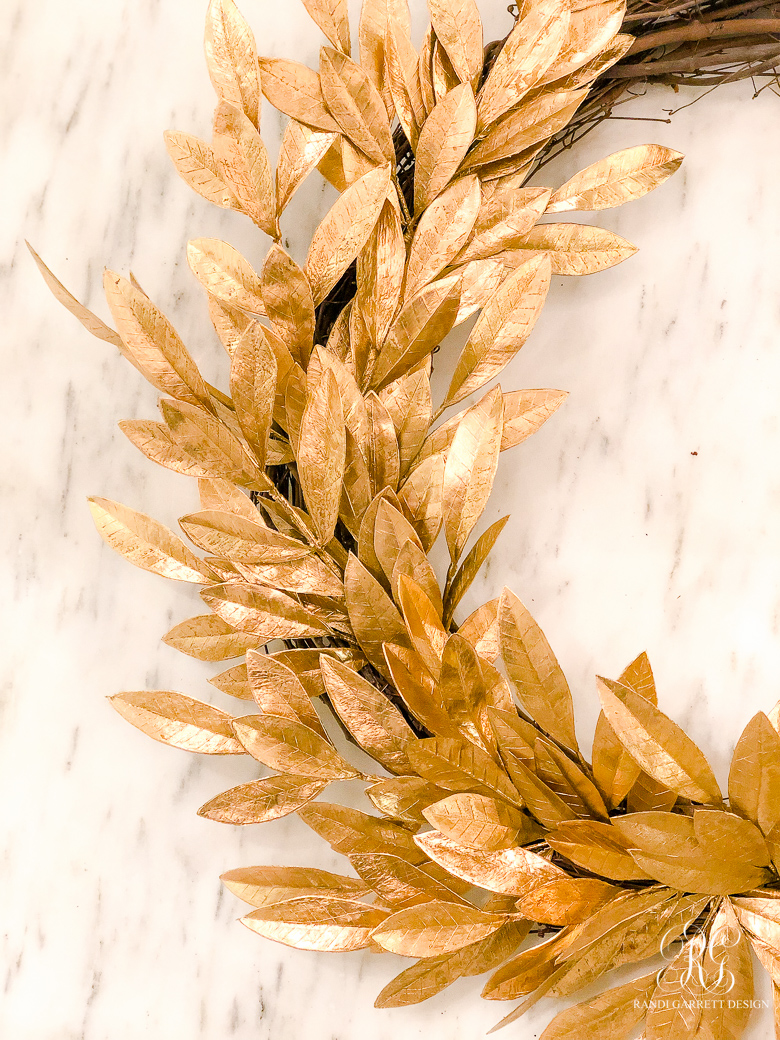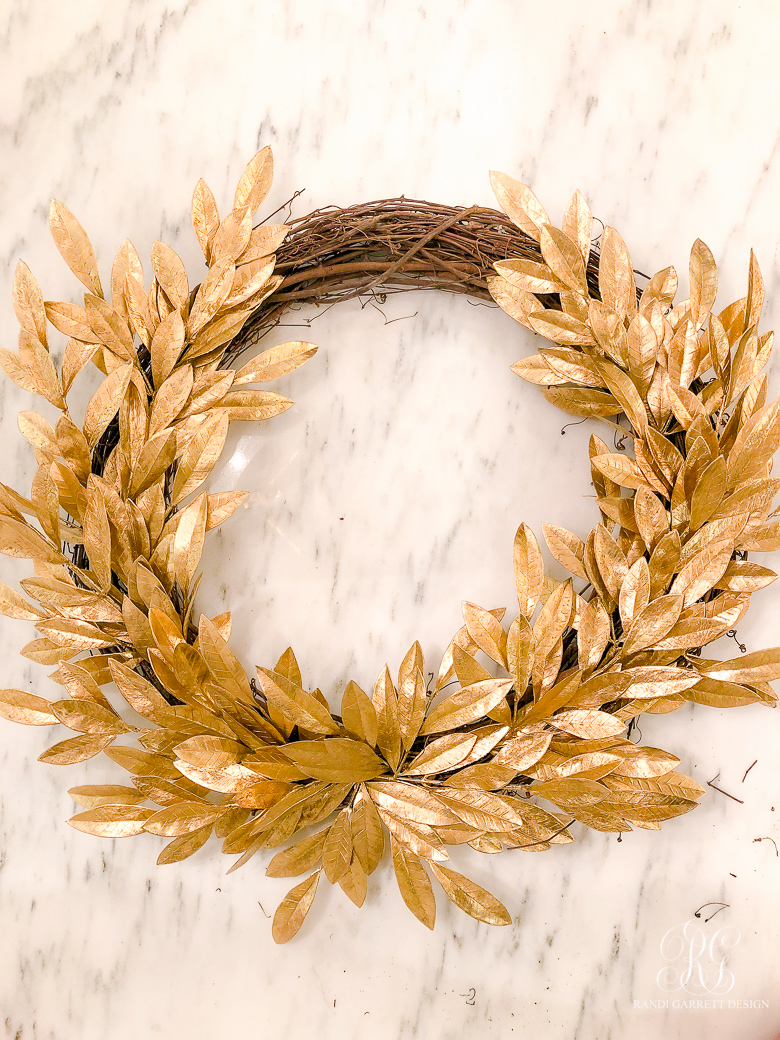 Next, take the magnolia stems and push a few into the gold leaves at the bottom of the wreath.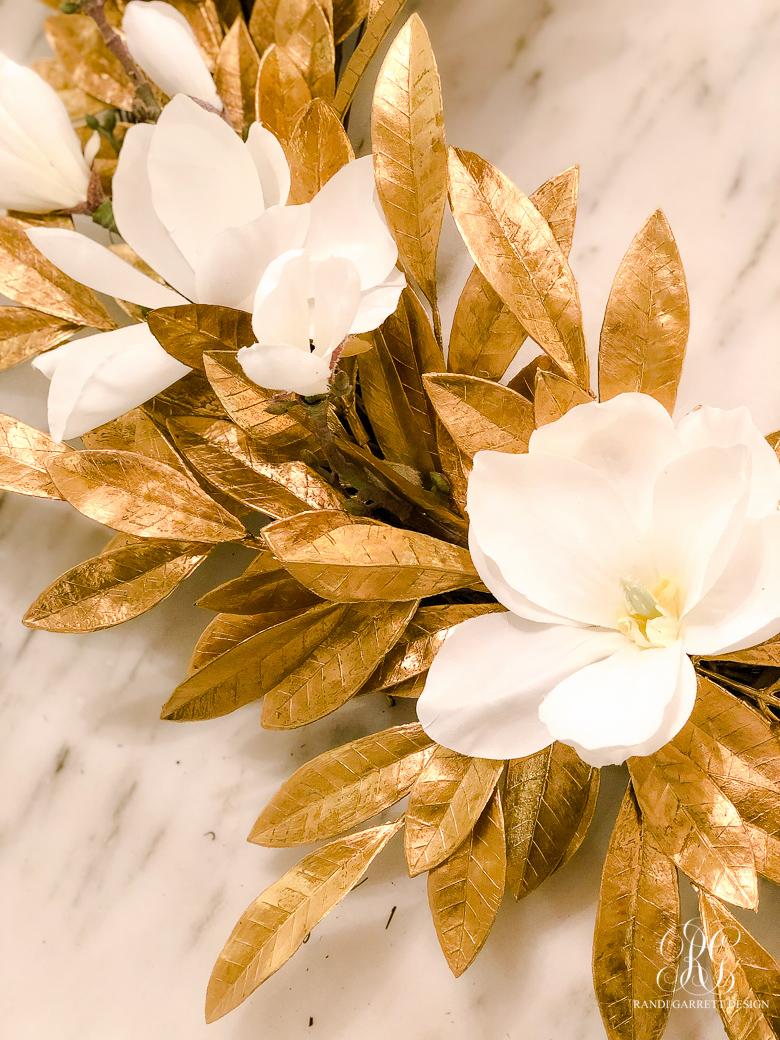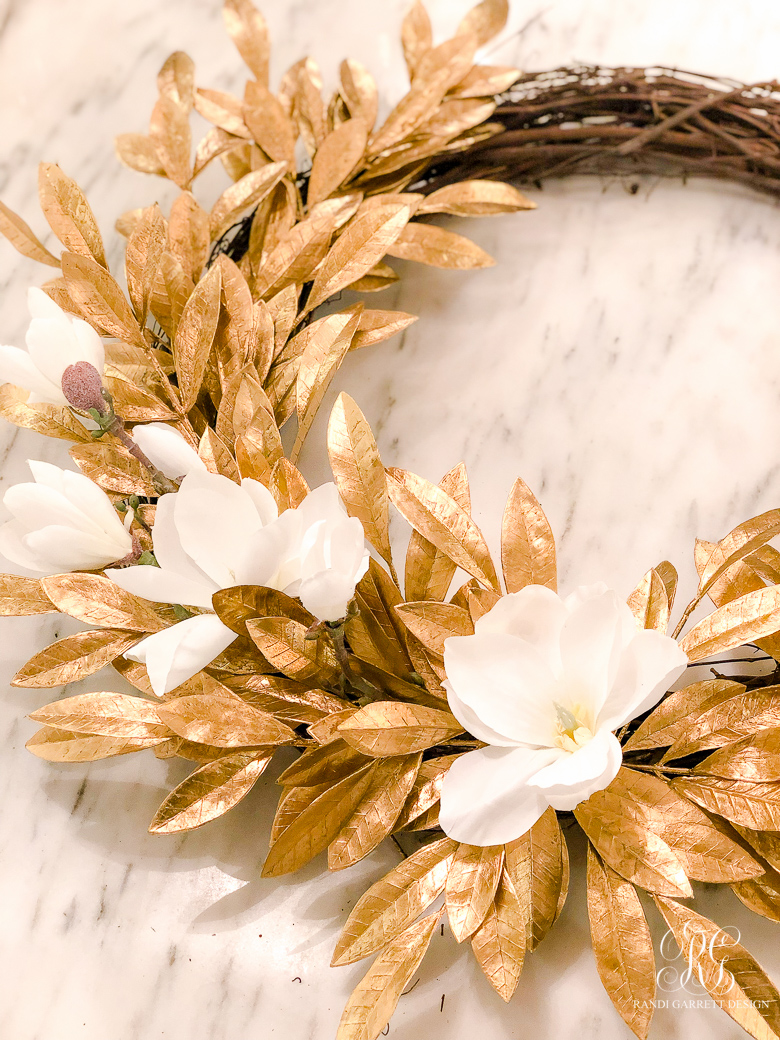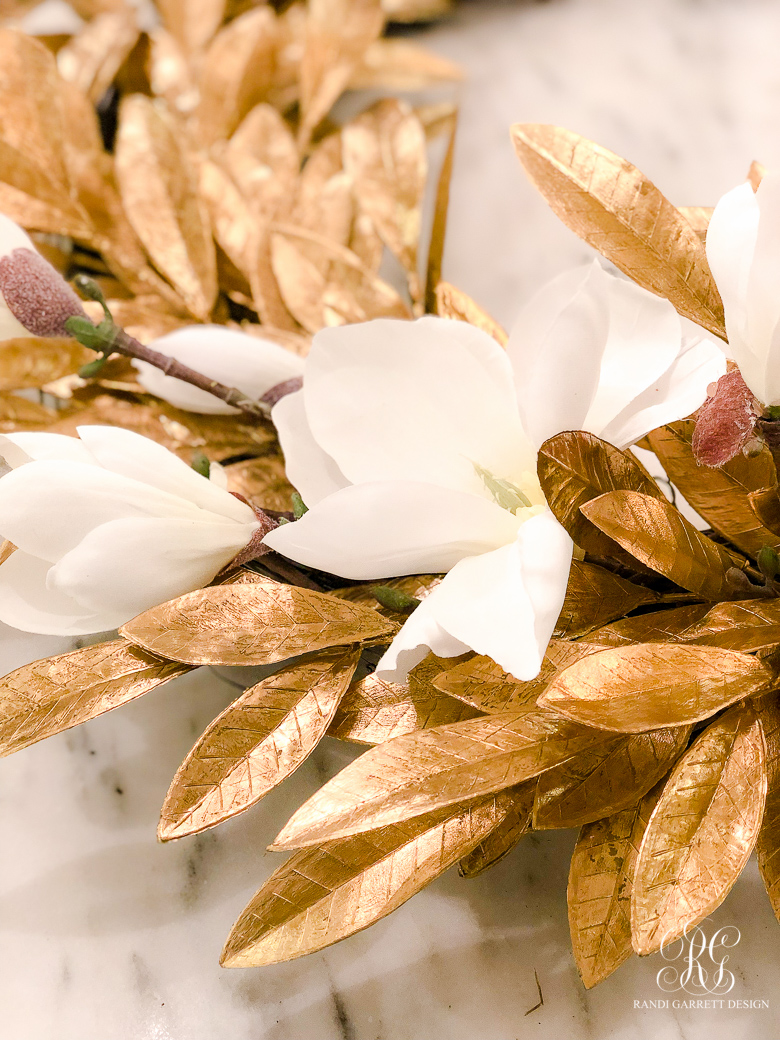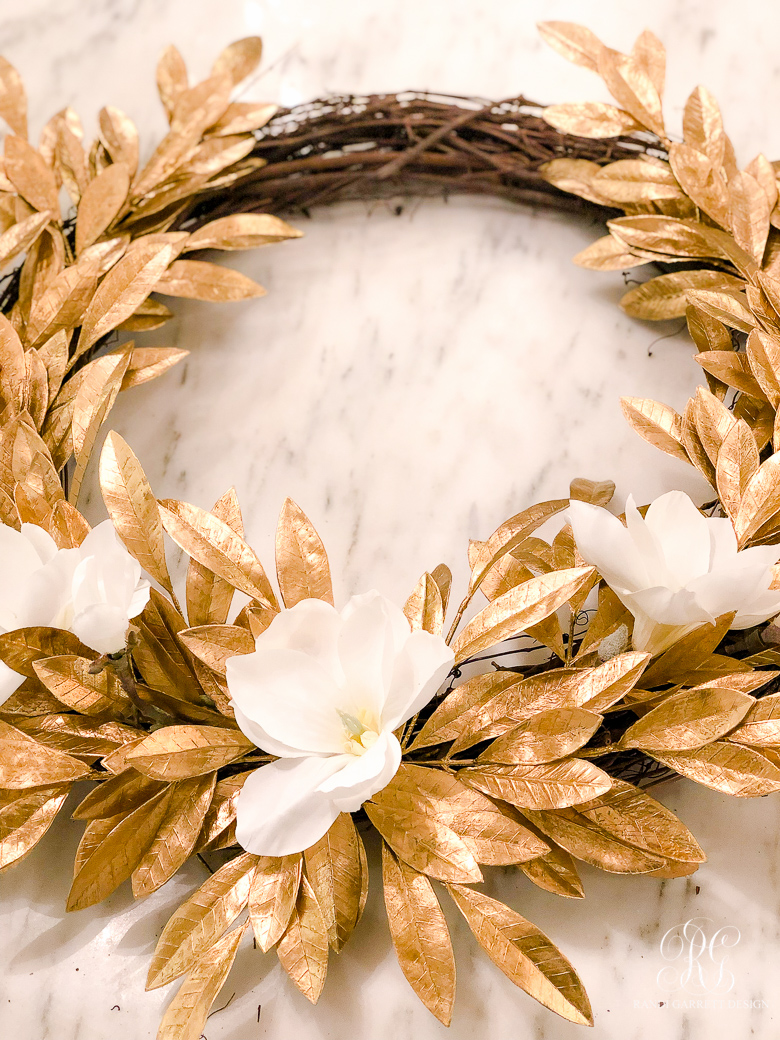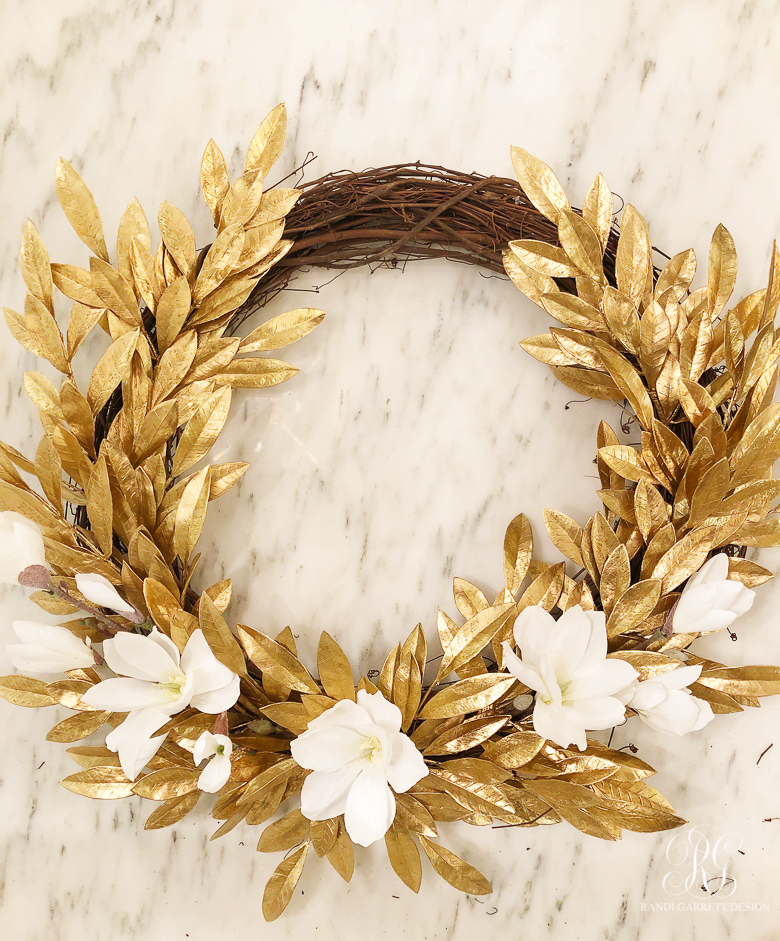 Tie a ribbon around one of the twigs on the back side of the wreath and hang!
It is the most simple wreath! Look how much it looks like my favorite laurel wreath stands…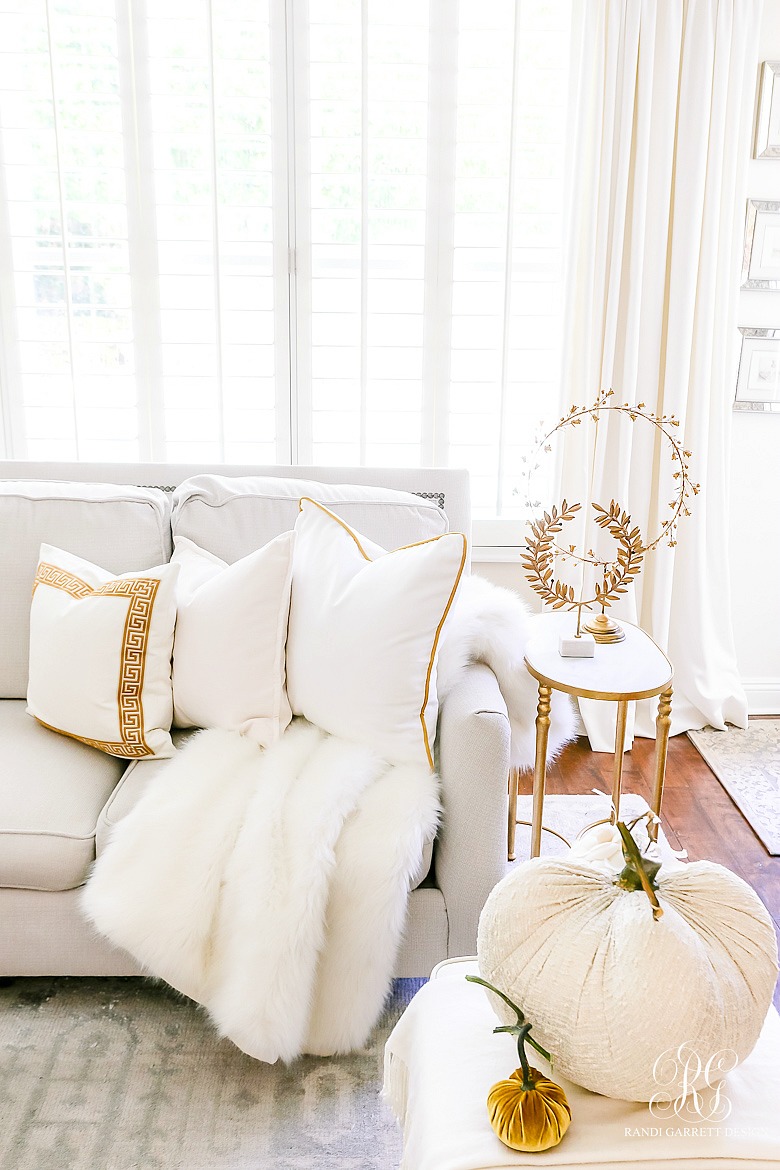 Stay tuned to see this wreath styled on our front porch! I just have to find some fresh white pumpkins! If you miss our Fall Home Tour, you can see it here.