Last week I shared most of our home styled for Fall, but there were SO many photos! So, I thought I would wait to share our Golden Harvest Fall table, master bedroom and porch until later! Today, I am sharing our dining table all decked out in gold for Fall! Next week I'll share the bedroom and porch.
In keeping with the fields of gold or golden harvest theme, our Fall table features lots of gold reminiscent of lush wheat fields. I wanted those who gather around our table to feel like they were sitting in a golden field of wheat! I think wheat fields look magical! The golden grains glisten as the sun's rays hit them, almost sparkling. They call to you as they sway back and forth in the breeze.
Along with the wheat sprinkled on the table you can't miss the gorgeous, velvet, golden pumpkins. They are laid on top of beautiful, gold metal leaves and peppered with faux magnolia blossoms. I hope you feel transported to a magical wheat field and get some inspiration for your Fall table!
This post contains affiliate links. Read my disclosure policy here.
Golden Harvest Fall Table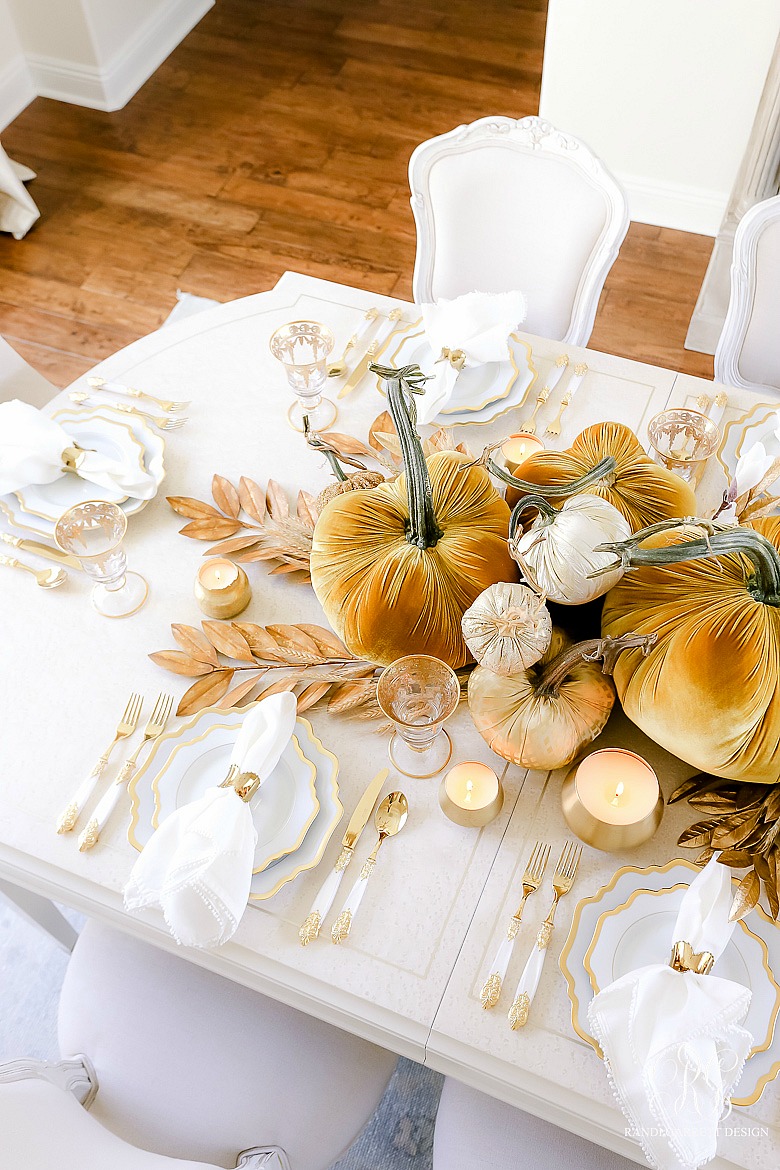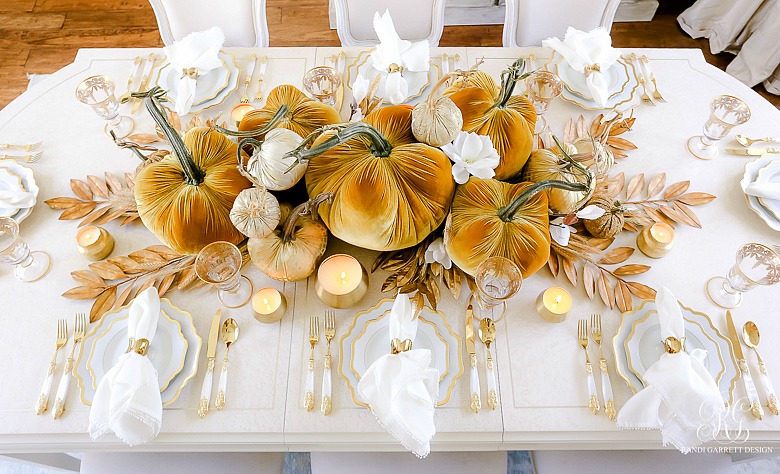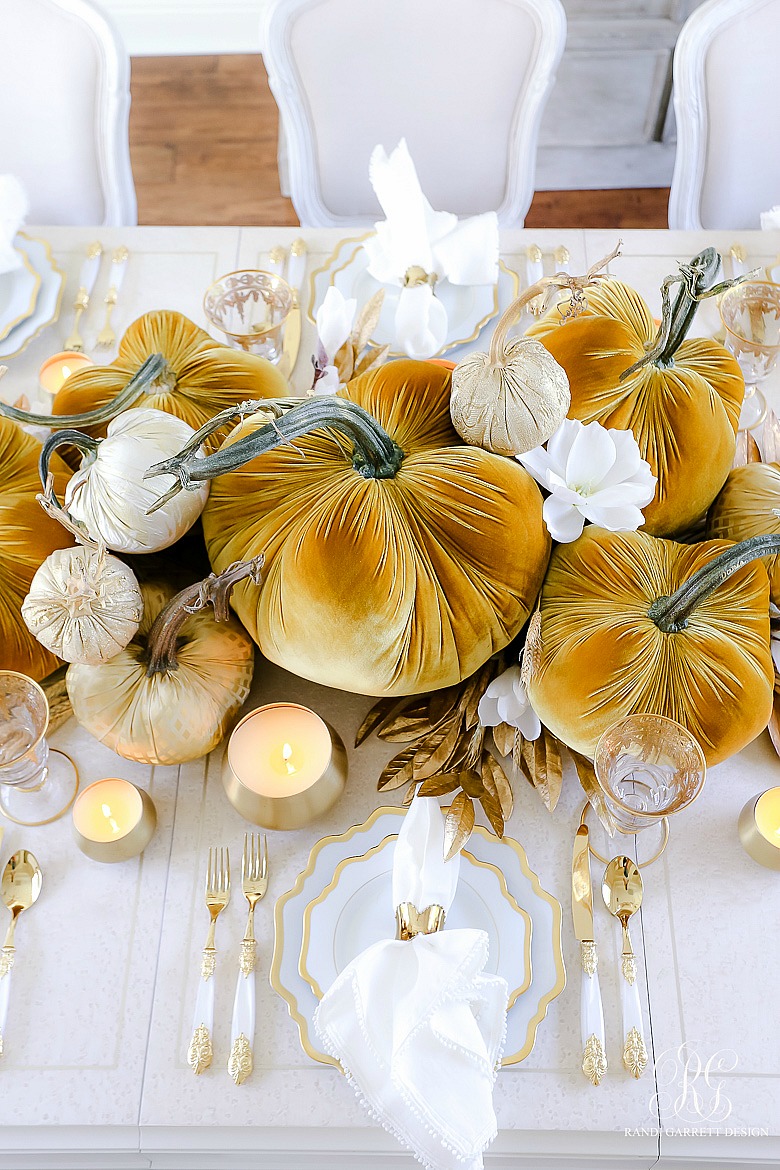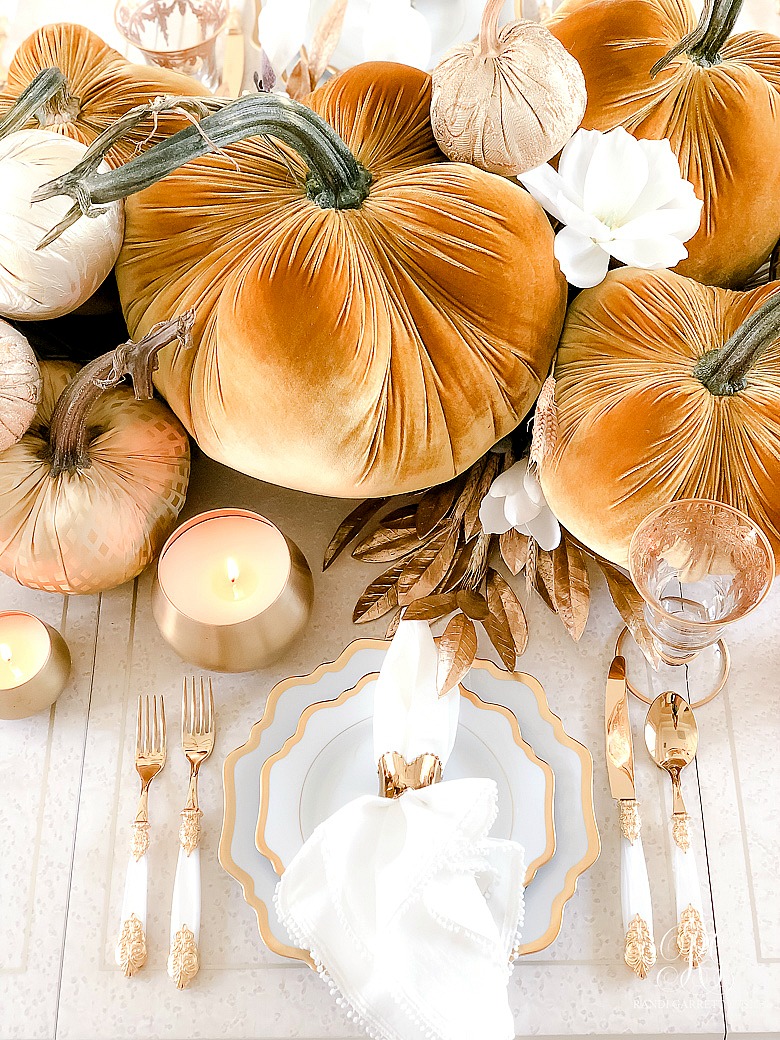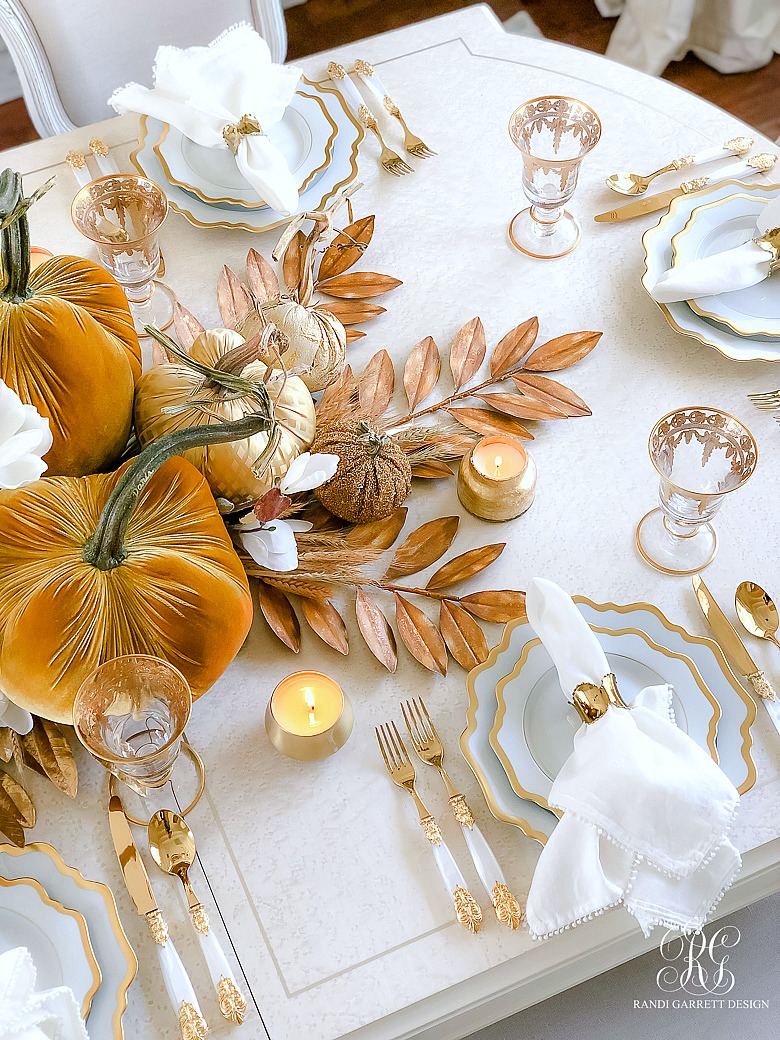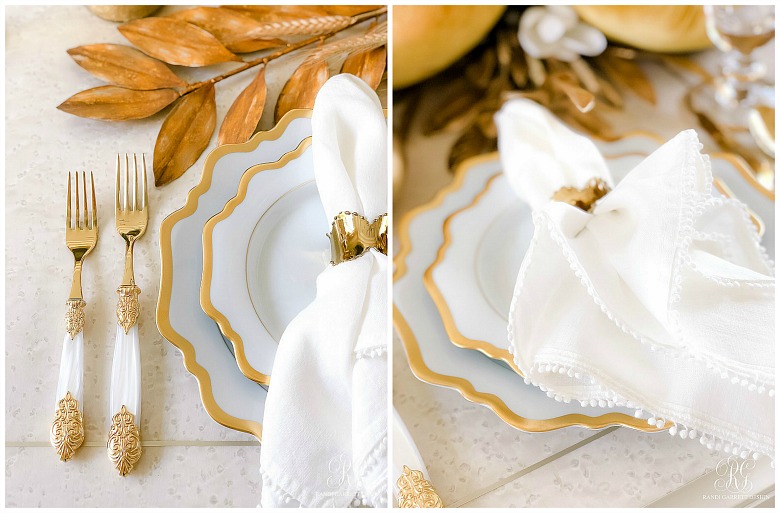 Click on the word below for sources. Click on the word SIMILAR for a more affordable option
Gold White Flatware (similar) | Gold Rimmed Dinner Plates (similar)| Gold Rimmed Salad Plates (similar) | White Pom Pom Napkins |
Gold Napkin Rings | Gold Goblets (similar)
These white and gold plates are spectacular! You can use them year round, but look especially fabulous on any holiday table. The white and gold flatware is equally stunning. I love the nod to traditional and the hint of transitional with the white pearlized center. These are lightweight and feel amazing in your hand. Use white napkins when you want your plates and centerpiece to be the focal point of the table. The white linen napkins are subtle, but their pom pom trim makes you look twice. Details like this take your table from ordinary to extraordinary!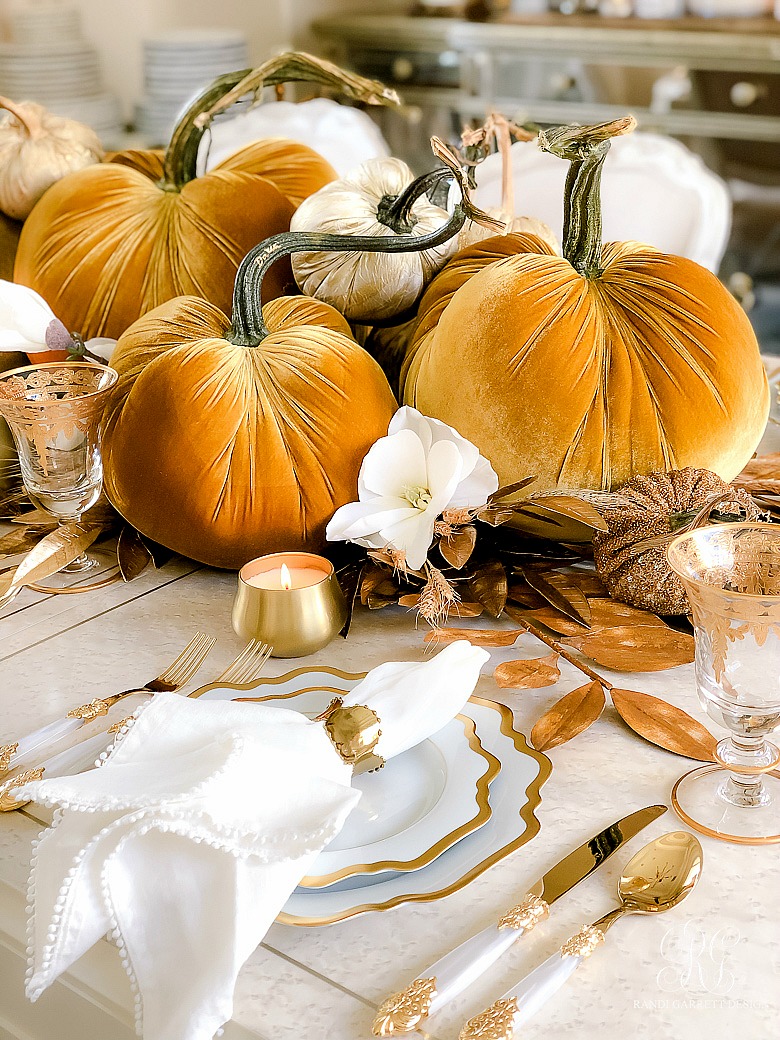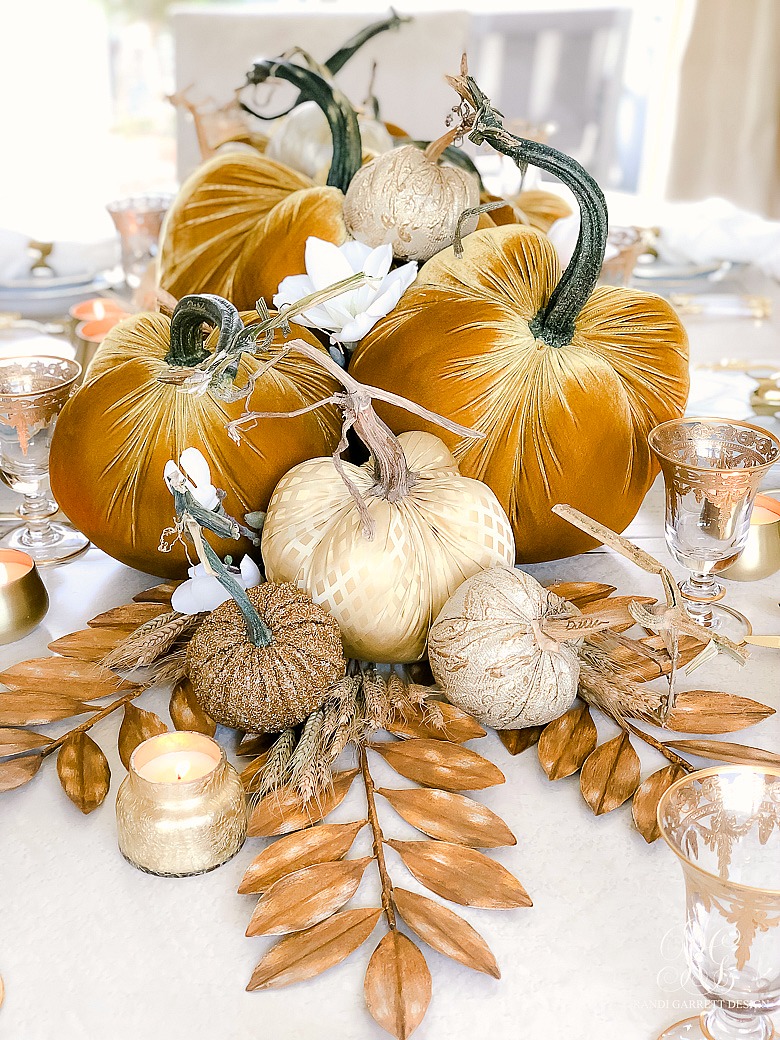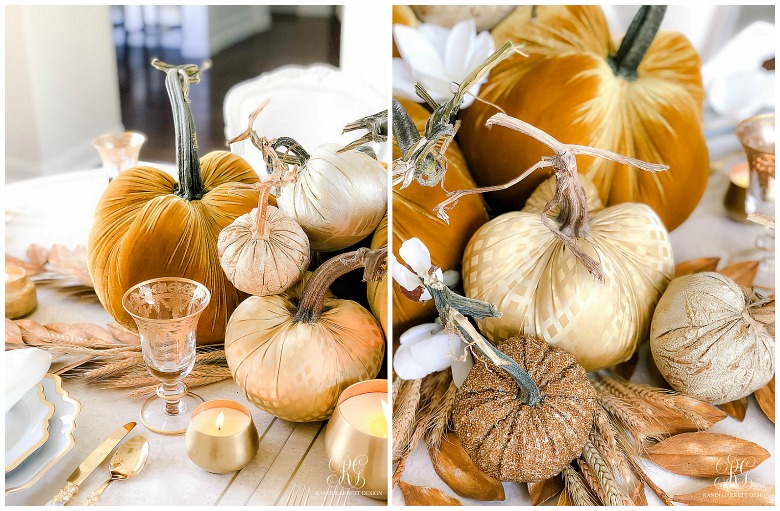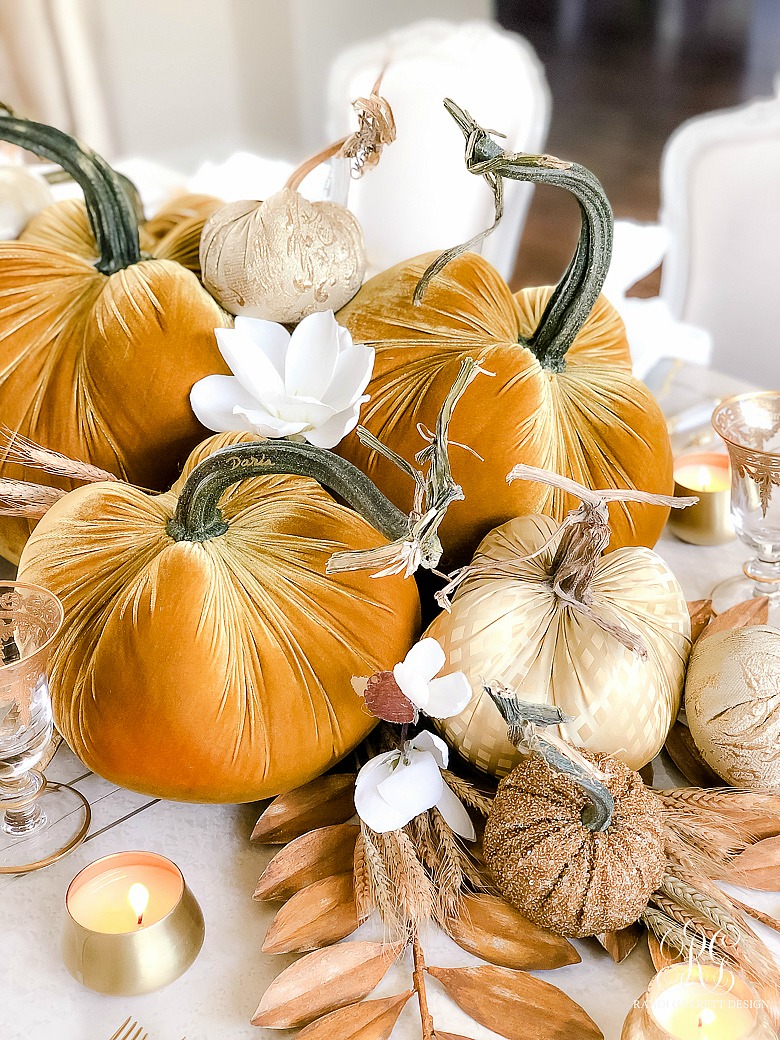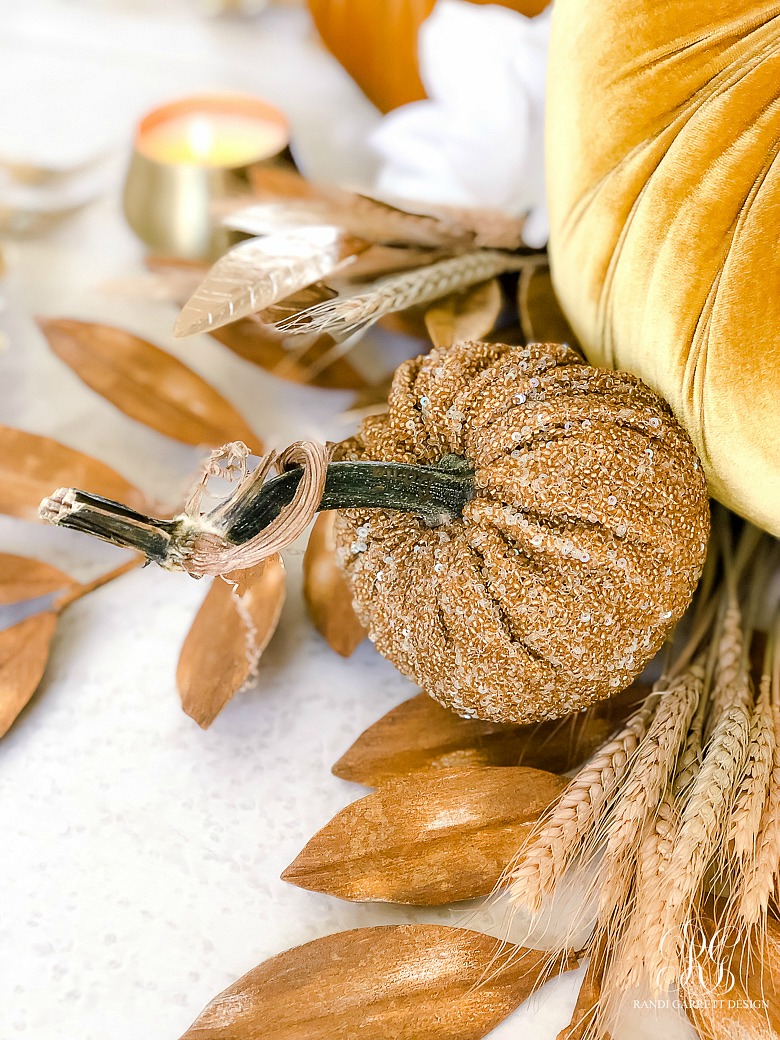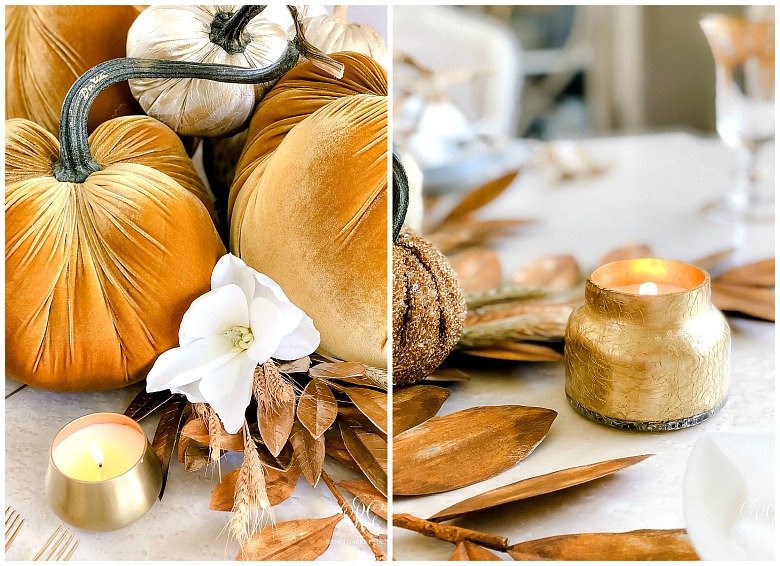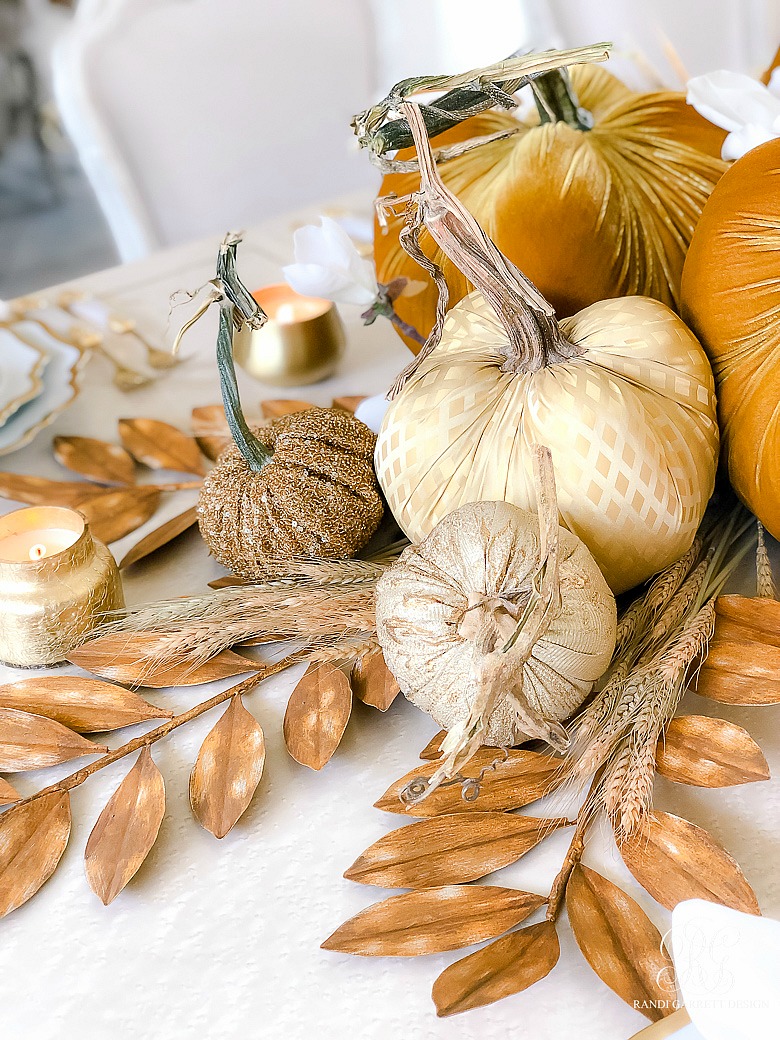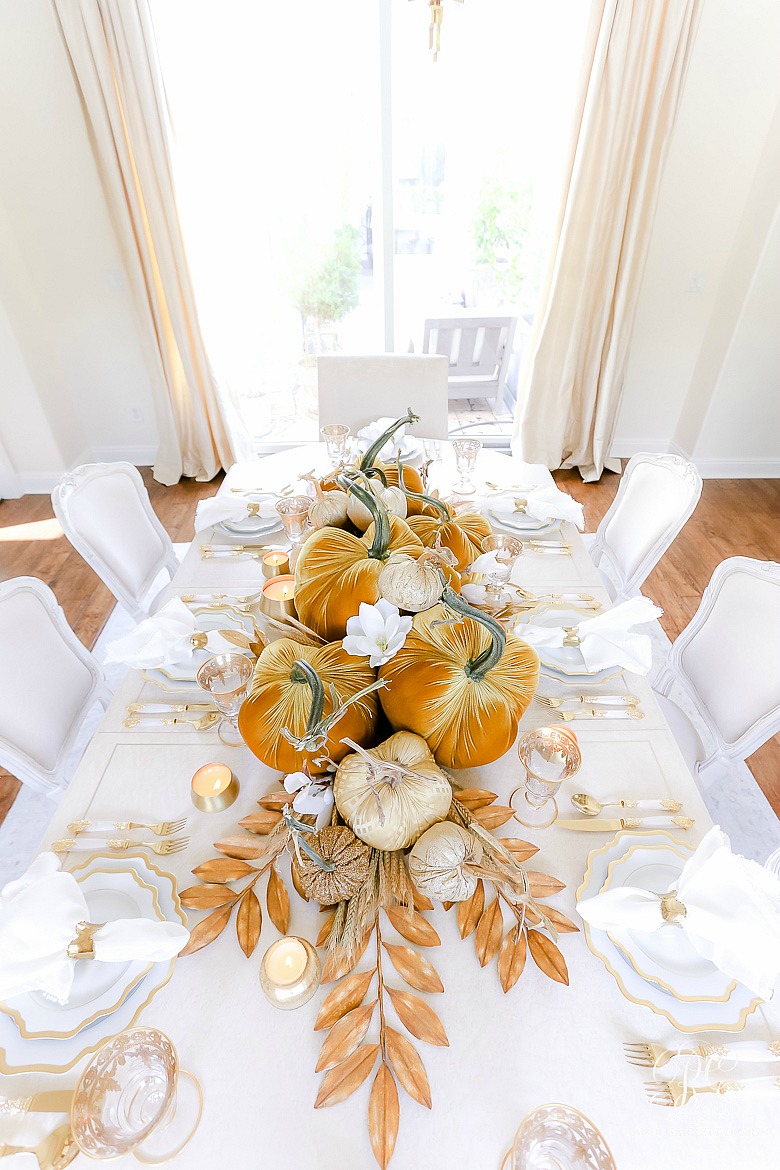 Gold Metal Leaves | Dried Wheat | Faux Magnolia Blossoms | Pumpkins| Gold Candles Metal | Gold Candles Glass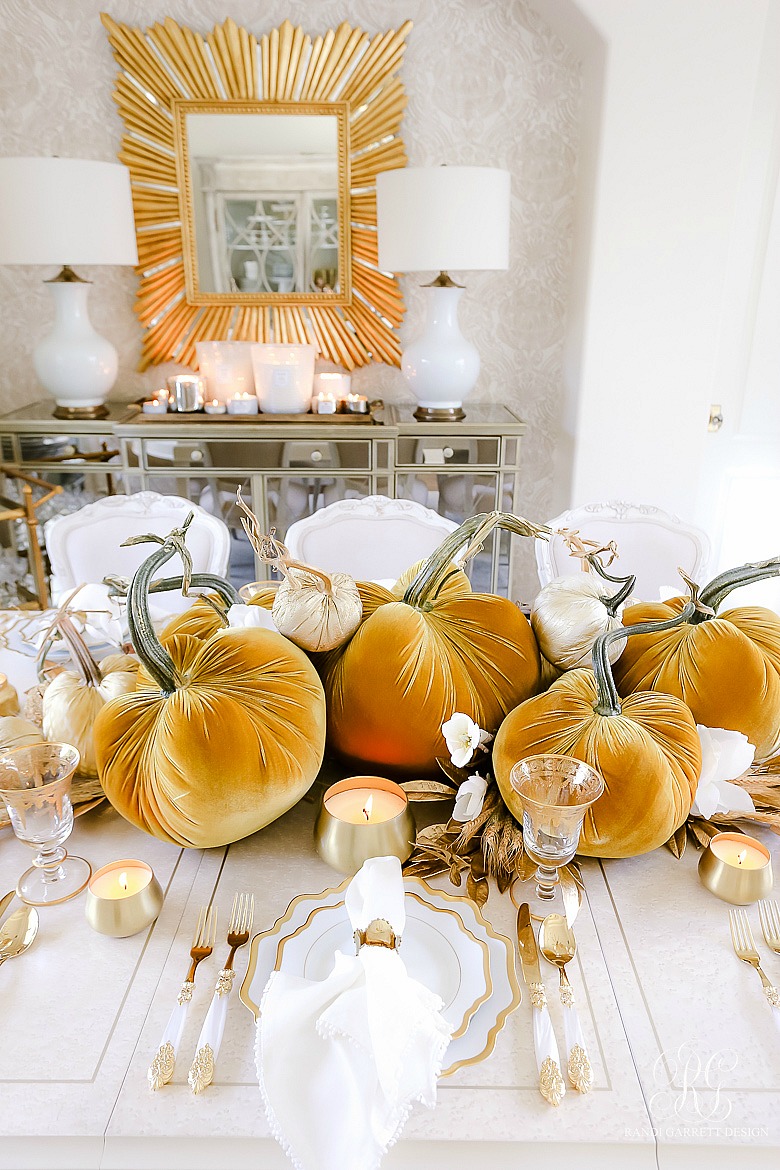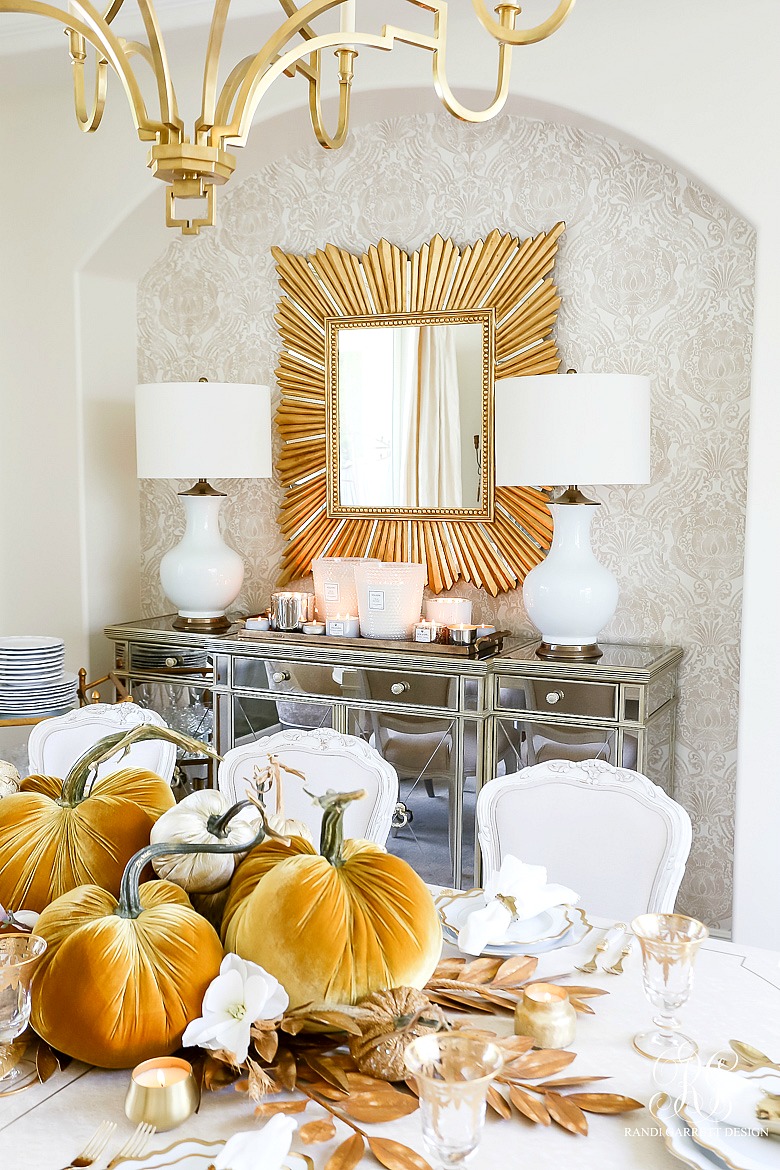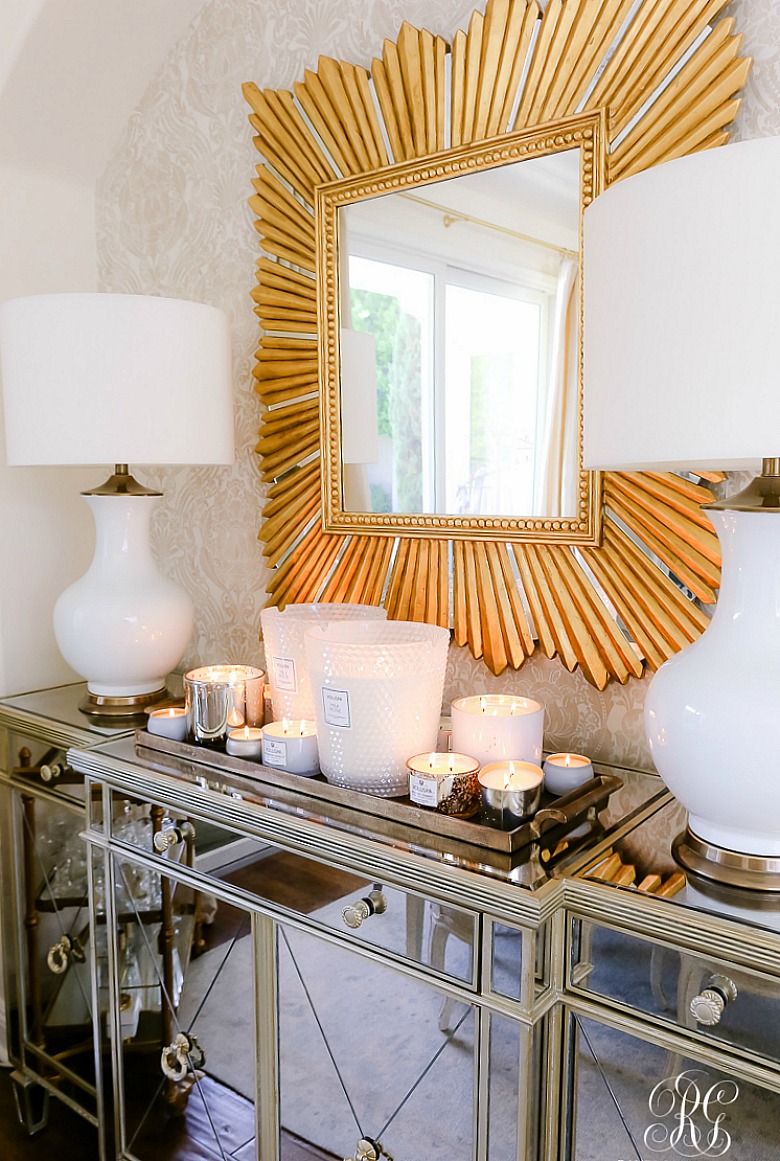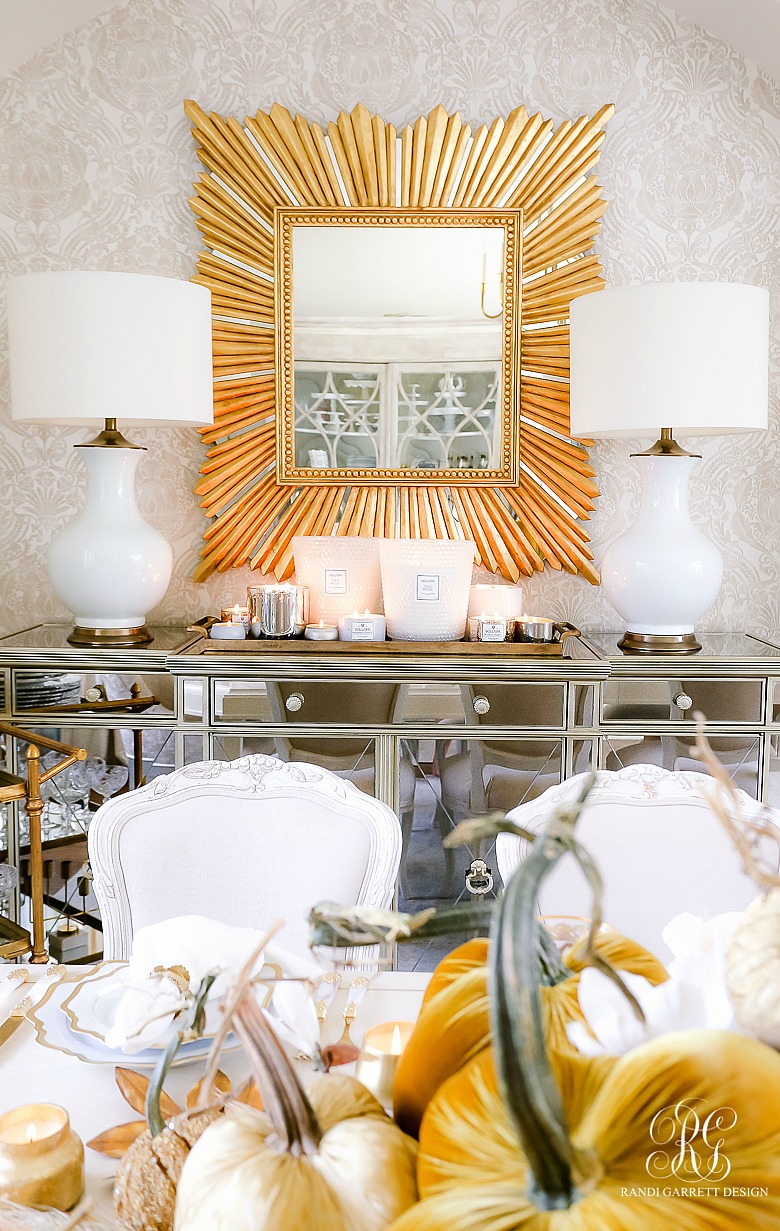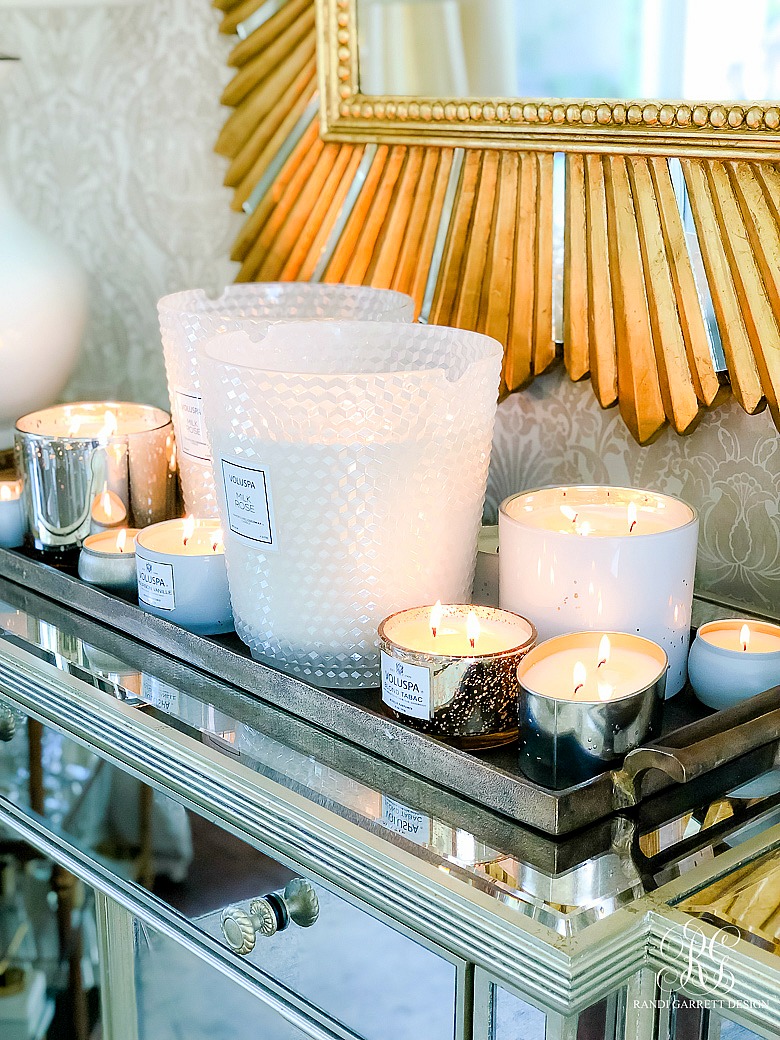 Large Gold Tray | Large Candles | White Gold Vanilla Bourbon Candle | Blonde Tabac Candles | White Votives | Gold Votives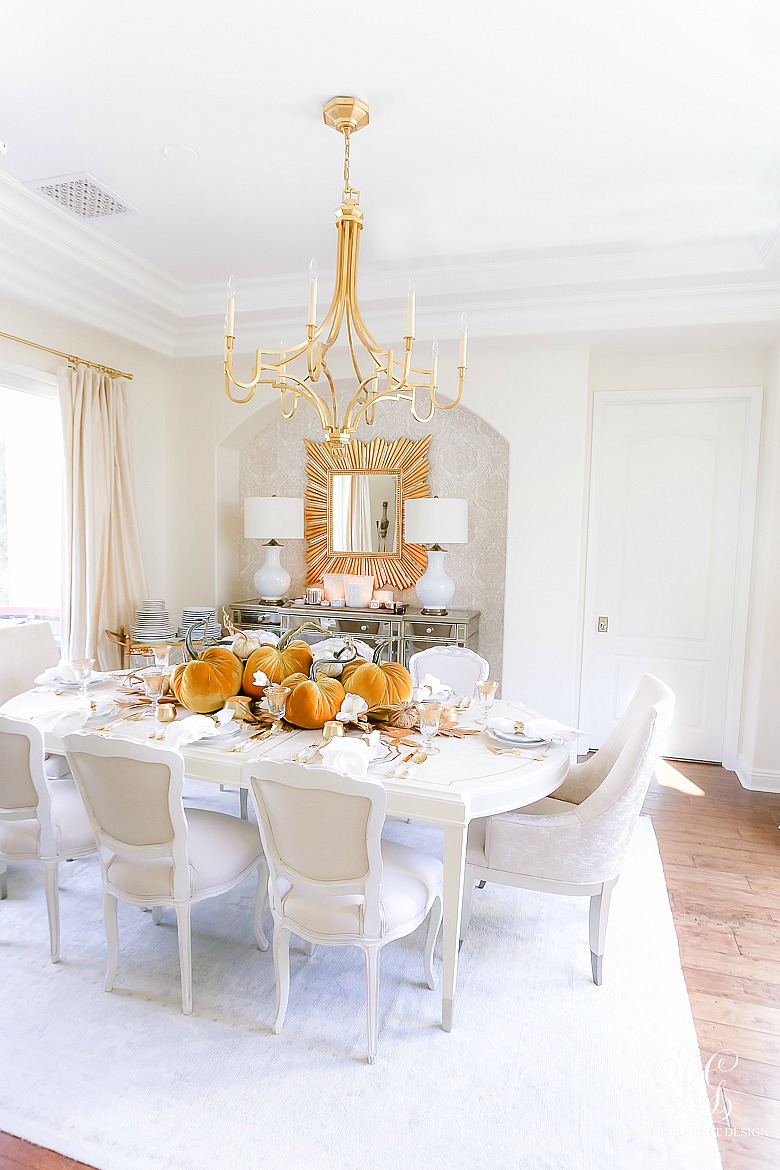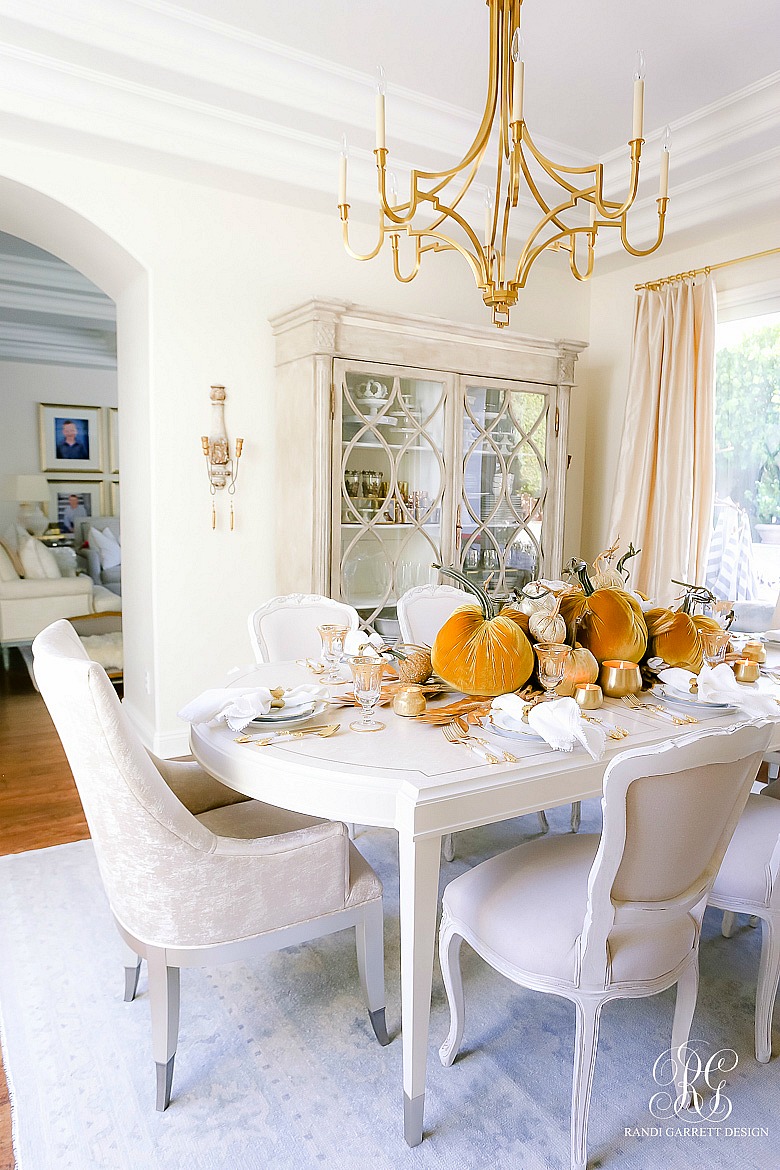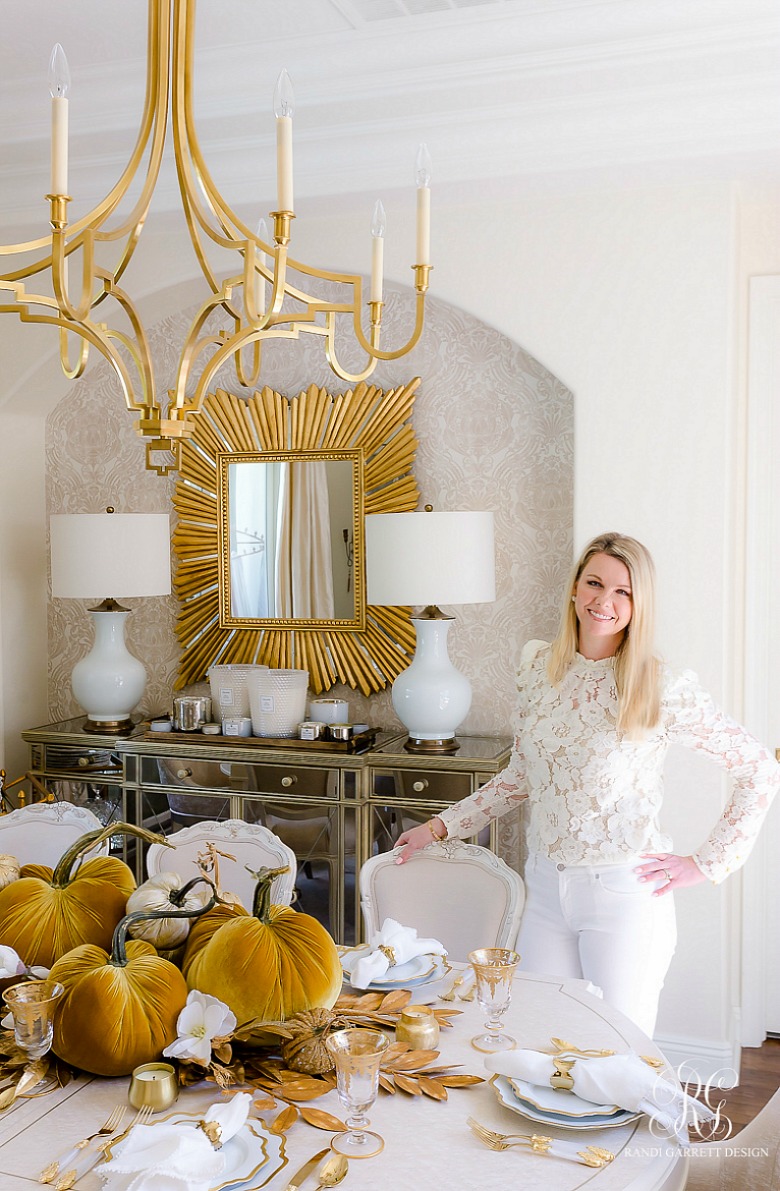 Lace Top | White Pants








You may also like these posts…
(click on the photos to see more)