A collector, a person who collects things of a specified type, professionally or as a hobby. That is me. I collect pretty things professionally and as a hobby. Haha! It all began when I was a little girl. I had various collections growing up. Some of my favorites were my collection of teddy bears, Hello Kitty Erasers and scratch and sniff stickers. Oh the Hello Kitty store, I can still smell it in my mind! The yummy fresh eraser smell and the pastel colors that called to my soul! The sticker collection was lovingly displayed in a sticker book that I would thumb through over and over staring at the beautiful artwork and fragrant scents. Teddy Bears, the ones with moveable arms and legs, dressed in bows and dresses (oh my!), sat perfectly arranged on a bookcase in my bedroom.
Each collection included pieces with sentimental value and pieces that I loved because they were pretty. My collections were carefully gathered over time. Each piece became even more special when it joined the others. The pieces connected and created a marvelous collection. To me collections are a beautiful reminder that alone we are uniquely special and beautiful but when blended together, we create a magical masterpiece.
Well, the years have passed and I no longer collect teddy bears, Hello Kitty pieces or stickers, but I haven't given up on collections! Instead I have embraced them and used them to bless our home. The collection I want to share today is my bedding collection. Have you ever thought of your bedding as something to add to and admire? Something that you can cherish and grow? I didn't, until I started purchasing pieces that meant something to me. A few years ago I started looking at my bedding with different eyes. We spend about half our life in our beds. This should be a huge factor when we make purchases. I started to ask myself a few questions when hunting for linens…
How does this linen make me feel?
Is the fabric comfortable?
Is it durable?
Is is versatile?
Do I love it?
I found, I began to purchase pieces that were a little more expensive and had fewer pieces. There was a purging that took place! I got rid of pieces I no longer felt "fit" the criteria. I held onto pieces that I loved and could use over and over, for years to come. A collection began to emerge without even planning it. The pieces in my linen closet now mean something to me. Each piece is there because I love it. I no longer purchase sheets that are a good deal, or are all the rage in trends. The linens I own are durable, versatile and make me want to jump into bed every night!
So today, I want to share my luxurious silver and gold fall bedroom, featuring some of my favorite pieces in my bedding collection. Each pieces alone is beautiful, but together is extraordinary! Watch for these pieces in the months and years to come! They will be used and styled over and over! I hope this post inspires you to either start your own collection of bedding or add to your existing one. Take a hard look at your linen closet and toss the ordinary and make room for the extraordinary! Even if it means you only have a few pieces left. Start there and begin gathering pieces that make your heart sing!
This post contains affiliate links (full disclosure here).
Luxurious Silver and Gold Fall Bedroom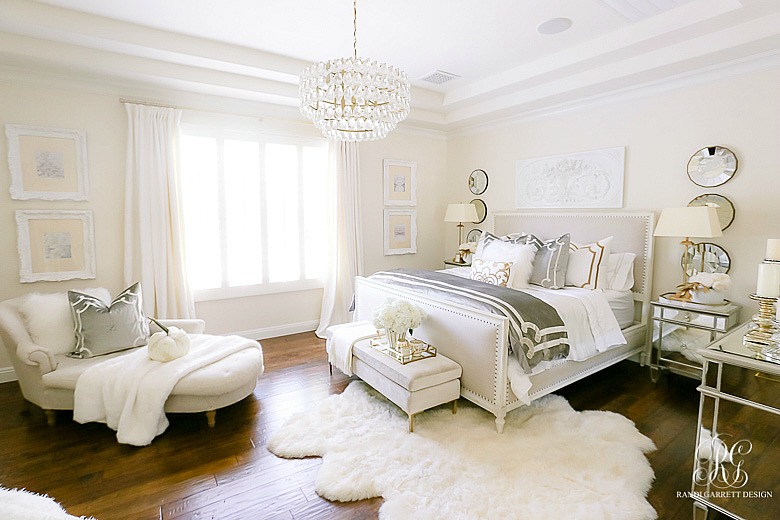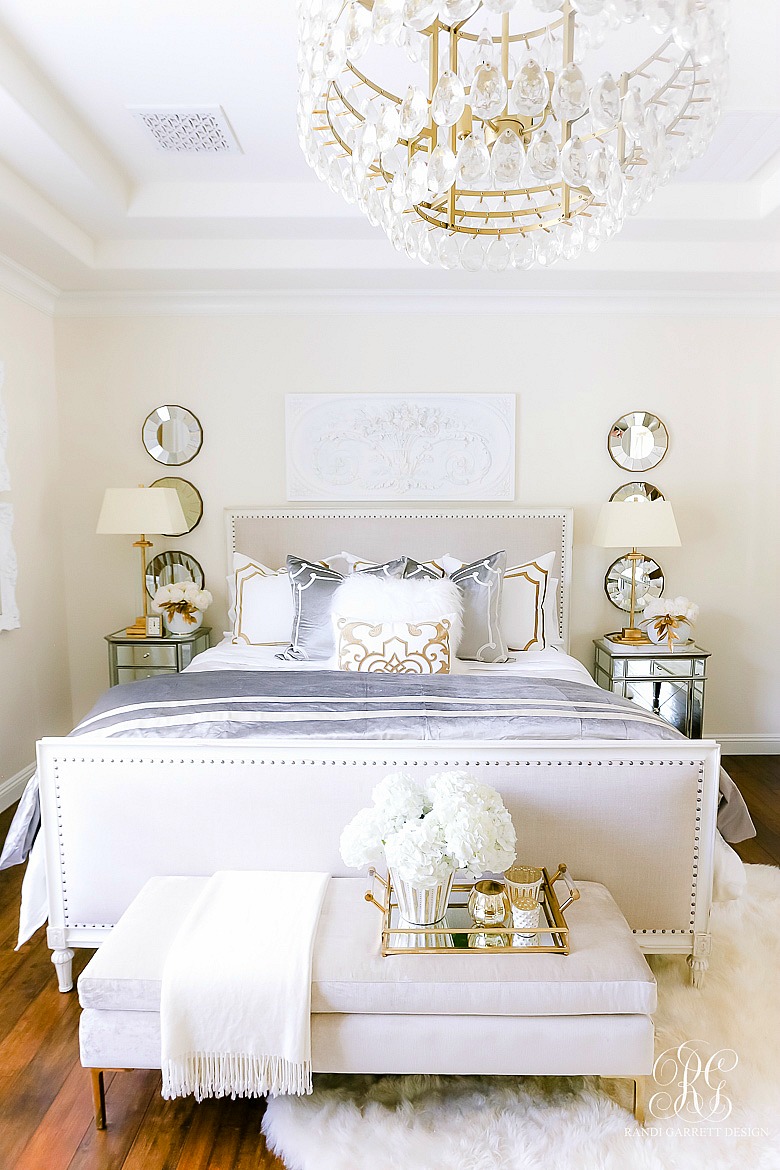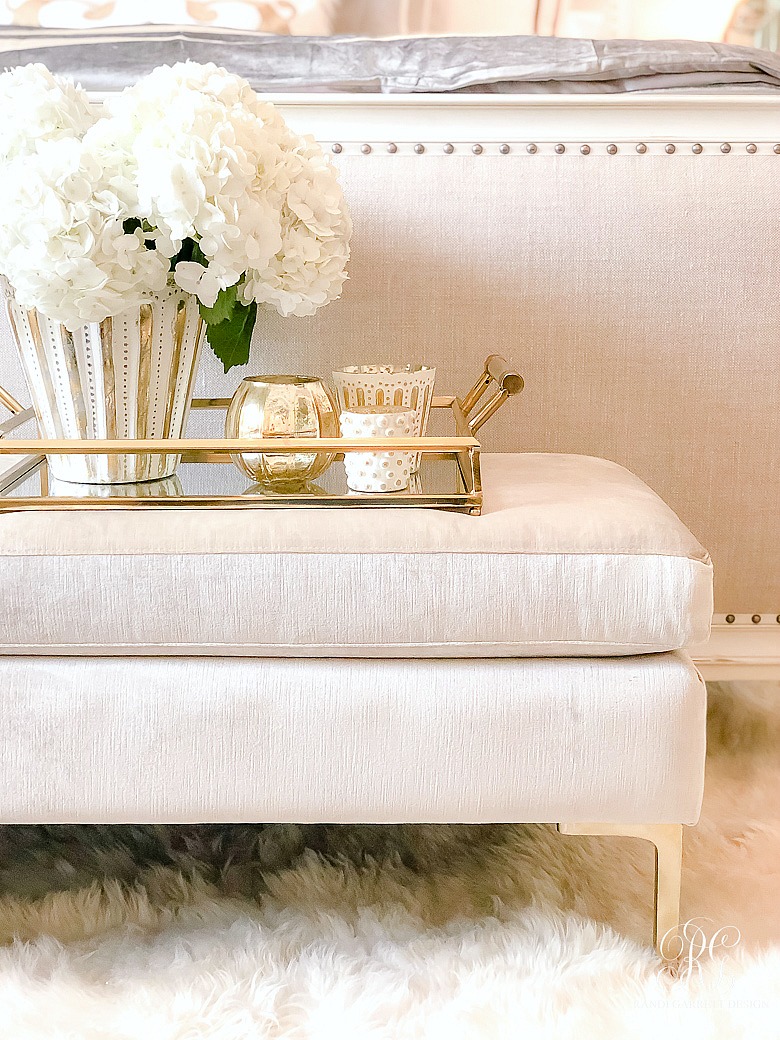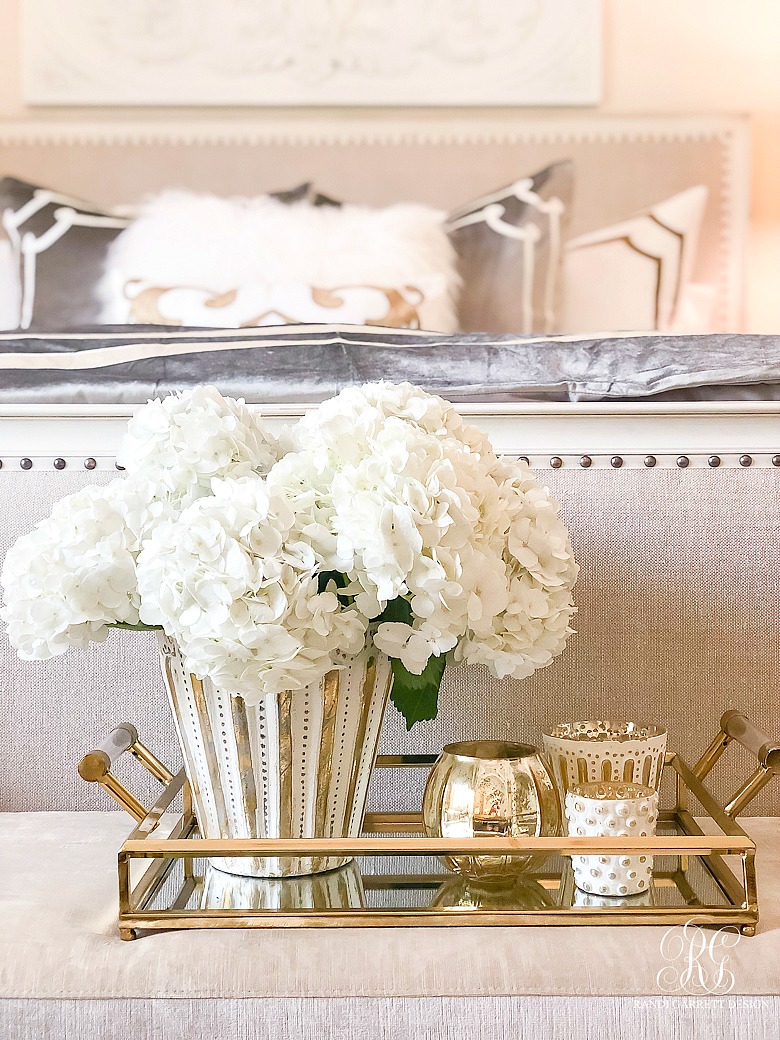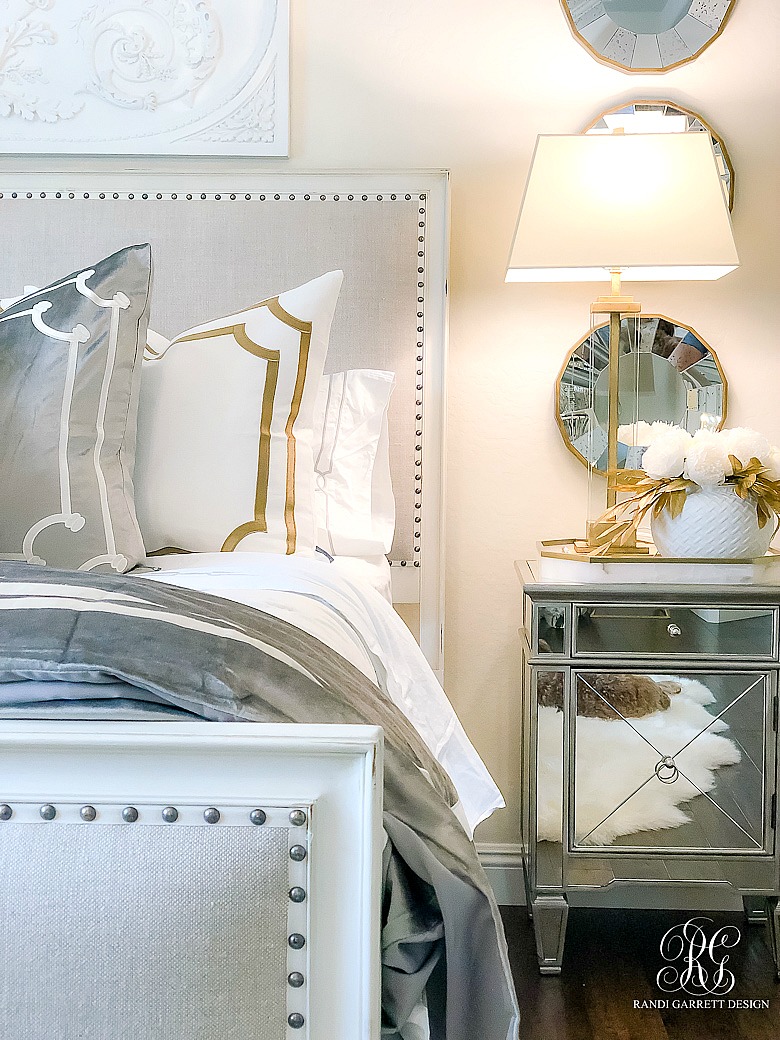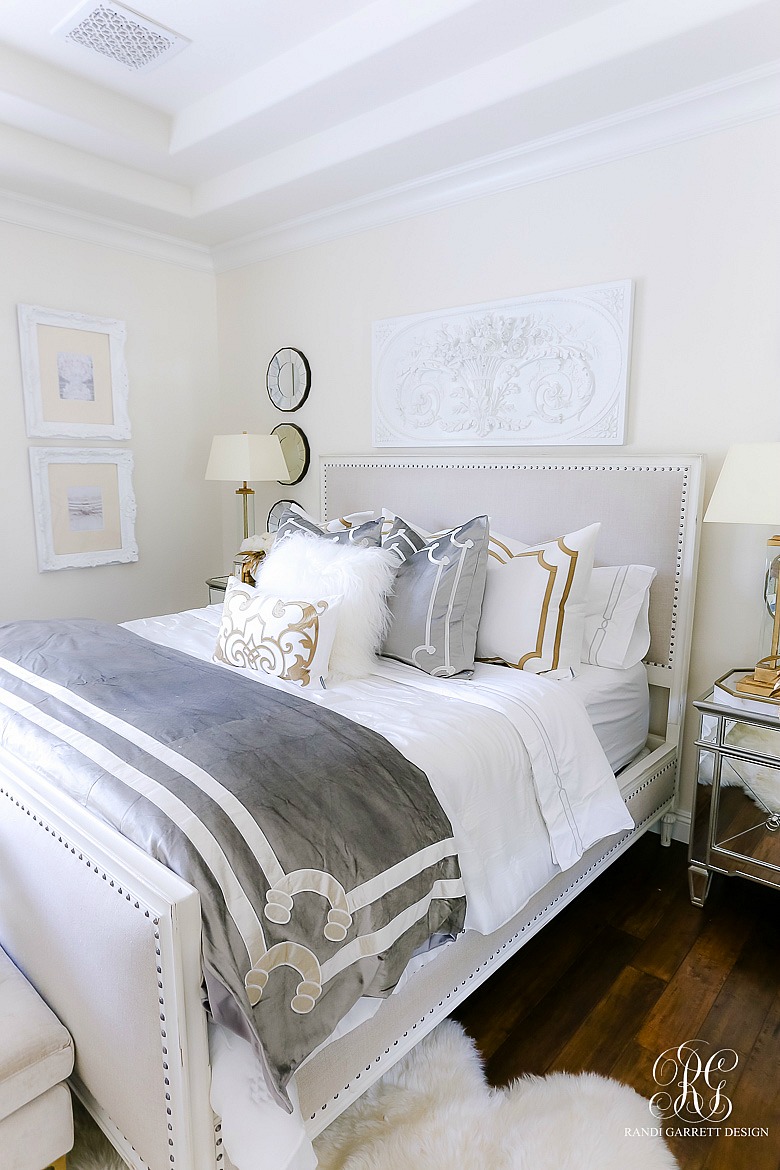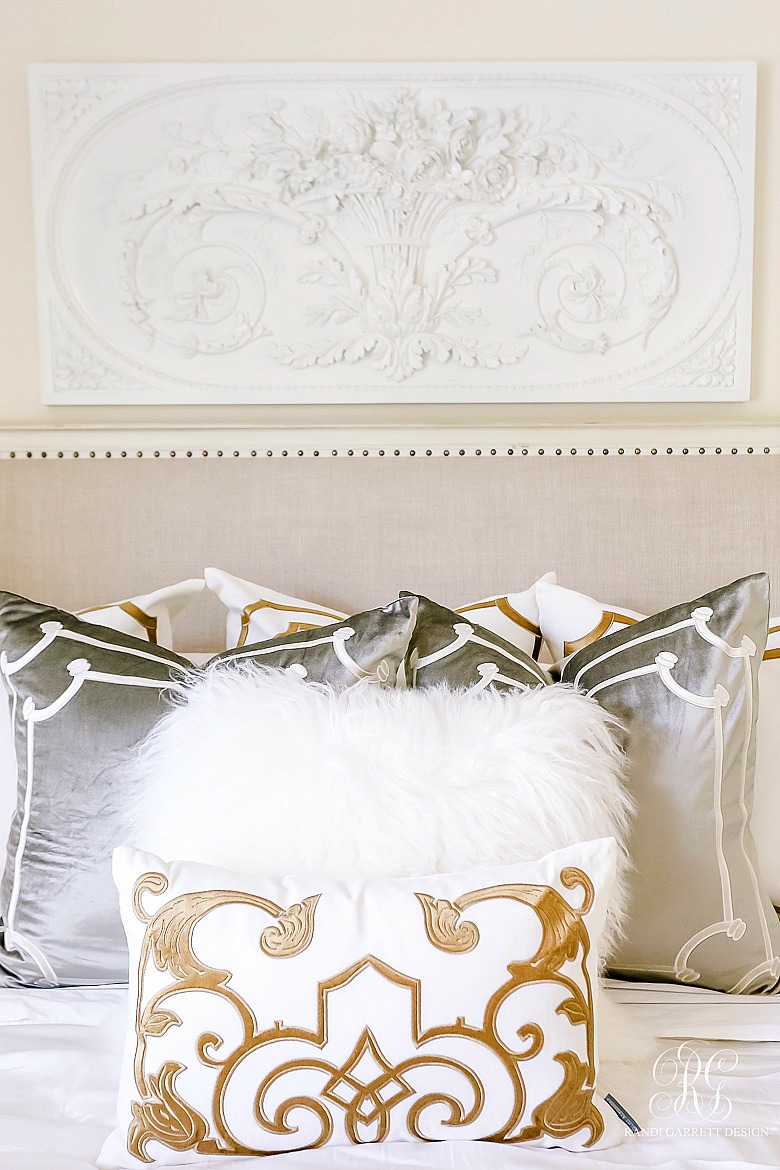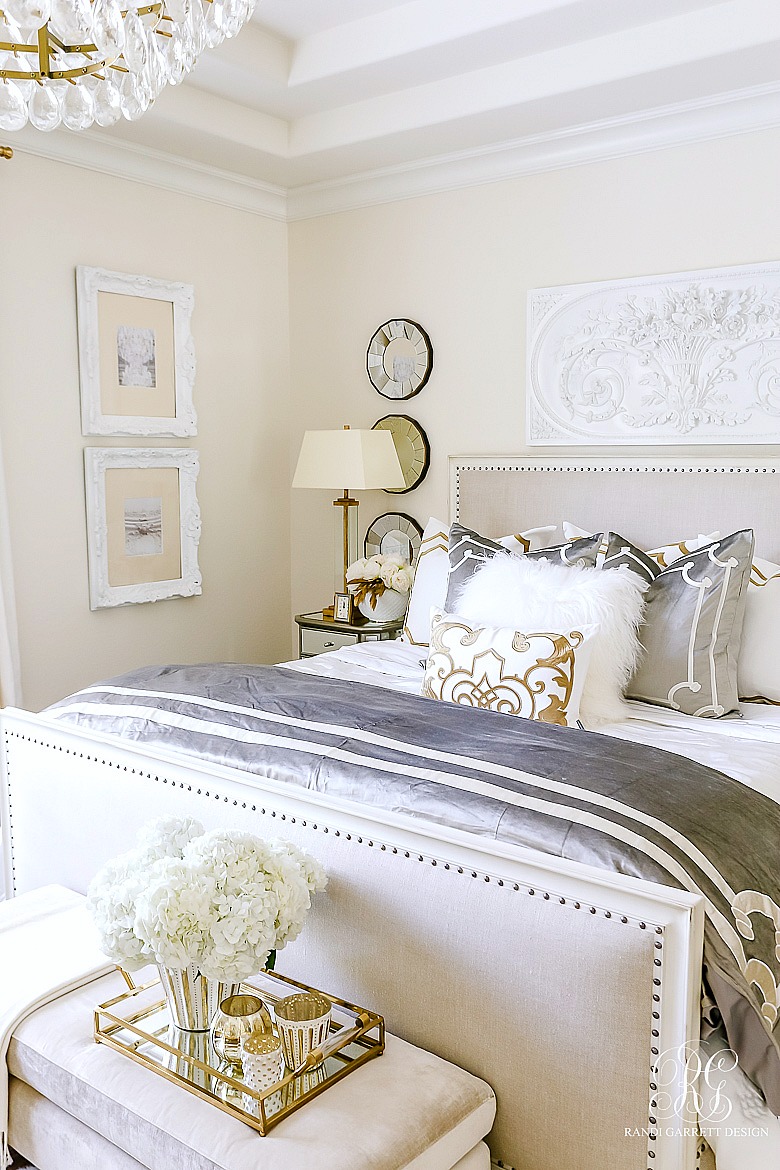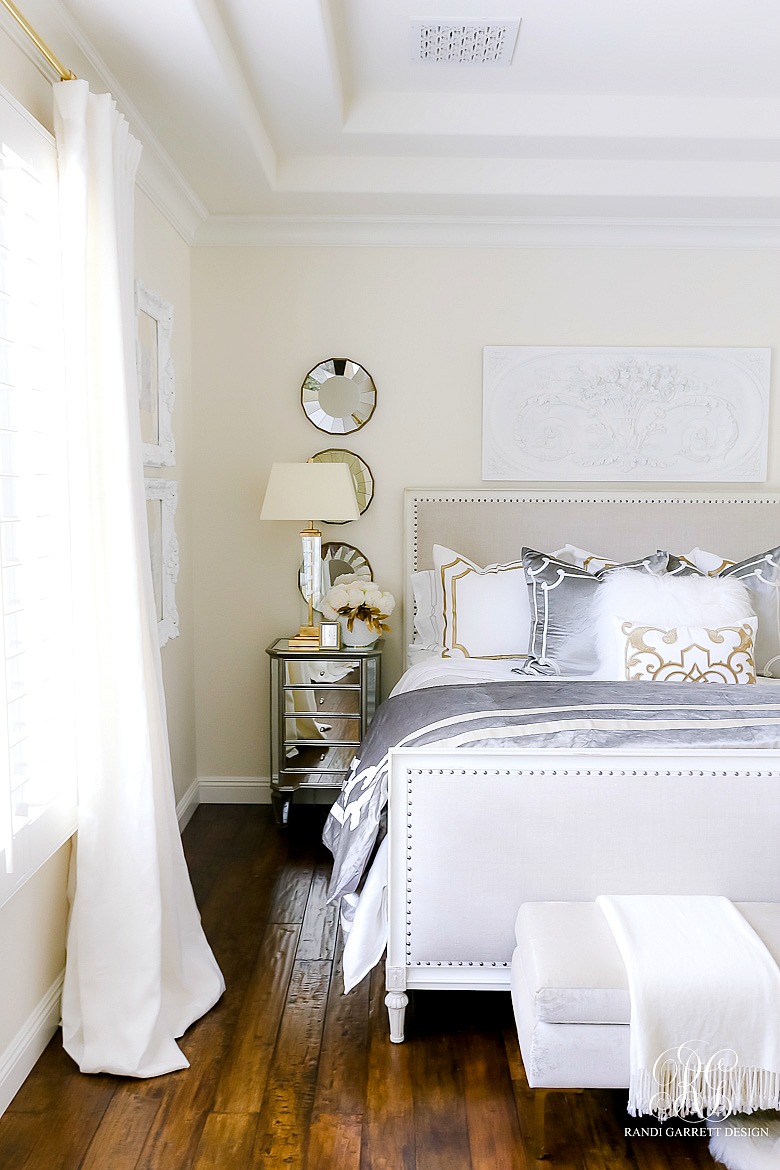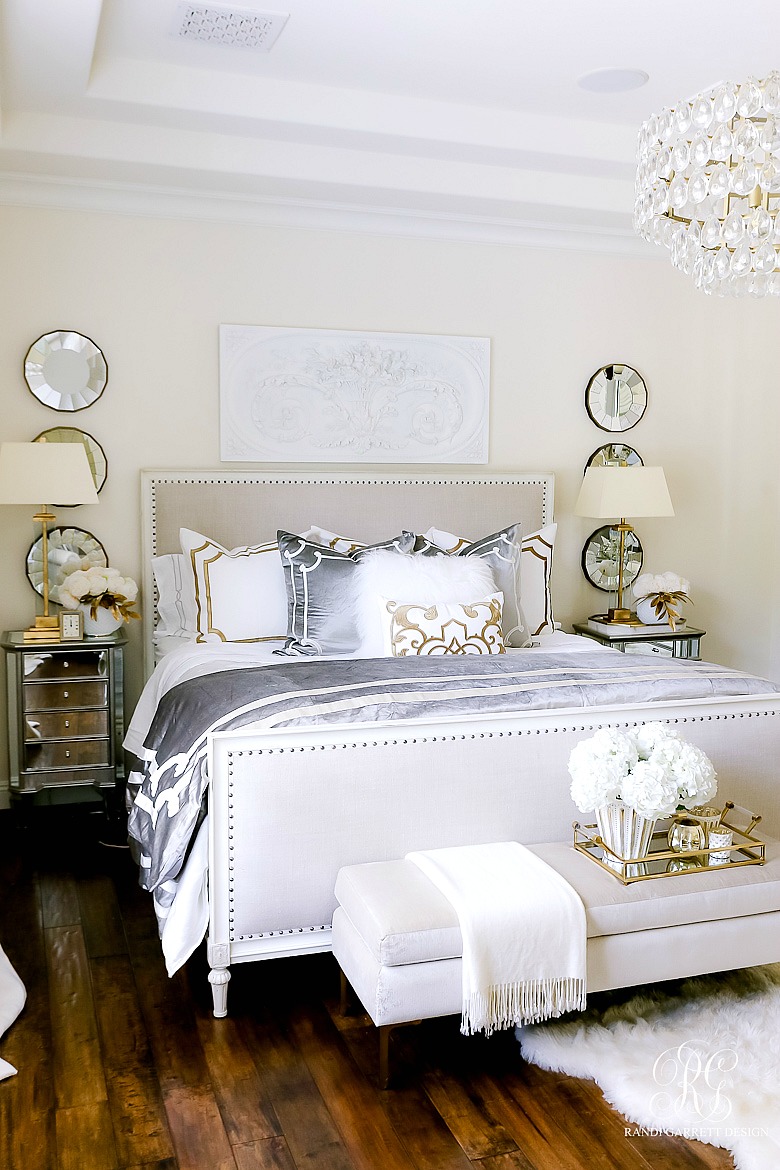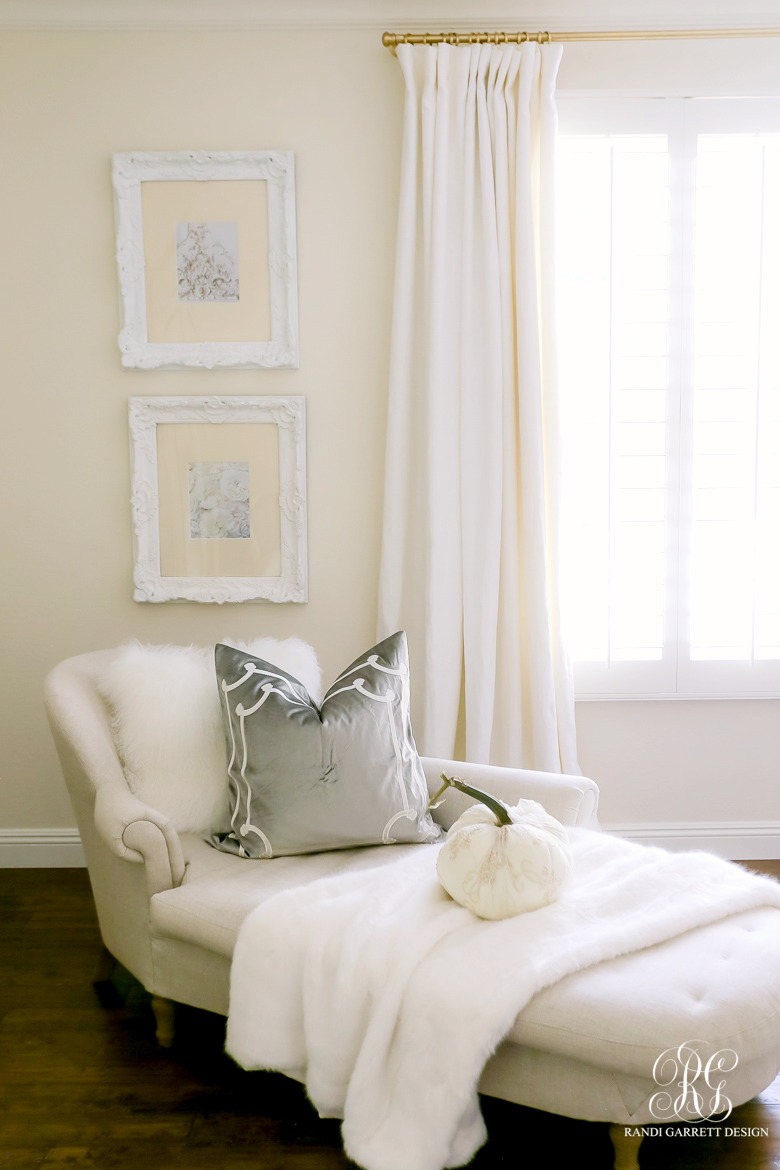 Our Fall bedroom features luxurious shades silver and gold. The gold carries over from the rest of the Fall decor from the rest of the house (see my fall home tour). Silver cool down the gold and gives the room a more luxurious feeling.
Lets talk details! The gray embroidered sheets are my favorite sheets I own. We bought them last Fall. They are silky yet thick and breathable. The perfect combination! I feel like I am sleeping like a royal.
My white satin quilt is amazing! I also purchased it last Fall. My exact quilt is only available in full/queen, so I found quilts with the same fabric and sourced those for you here. Satin quilts are nice for a couple of reasons. One, they add a beautiful sheen to your bed. Two, they are so soft to the touch.  Three, they feel so luxurious! I own a white and a blush satin quilt and use both all the time.
The gold velvet embroidered shams are my favorite!!! I have been searching for gold shams for months! You can mix and match gold into countless color schemes. The velvet detail adds texture and luxury to the bed. The throw pillow in the front of the bed matches the euros too. The detail is stunning. It is sold out, but here is a similar option for you.
Silver velvet euros with ivory velvet details stand in front of the gold euros. A matching silver velvet duvet lays at the foot of the bed. These pieces are magical. I have no other words for them.
My staple Mongolian fur throw pillow softens the look. These pillows are amazing and are essential in my mind for any bedding collection! I have 3 so I can use them in various combinations.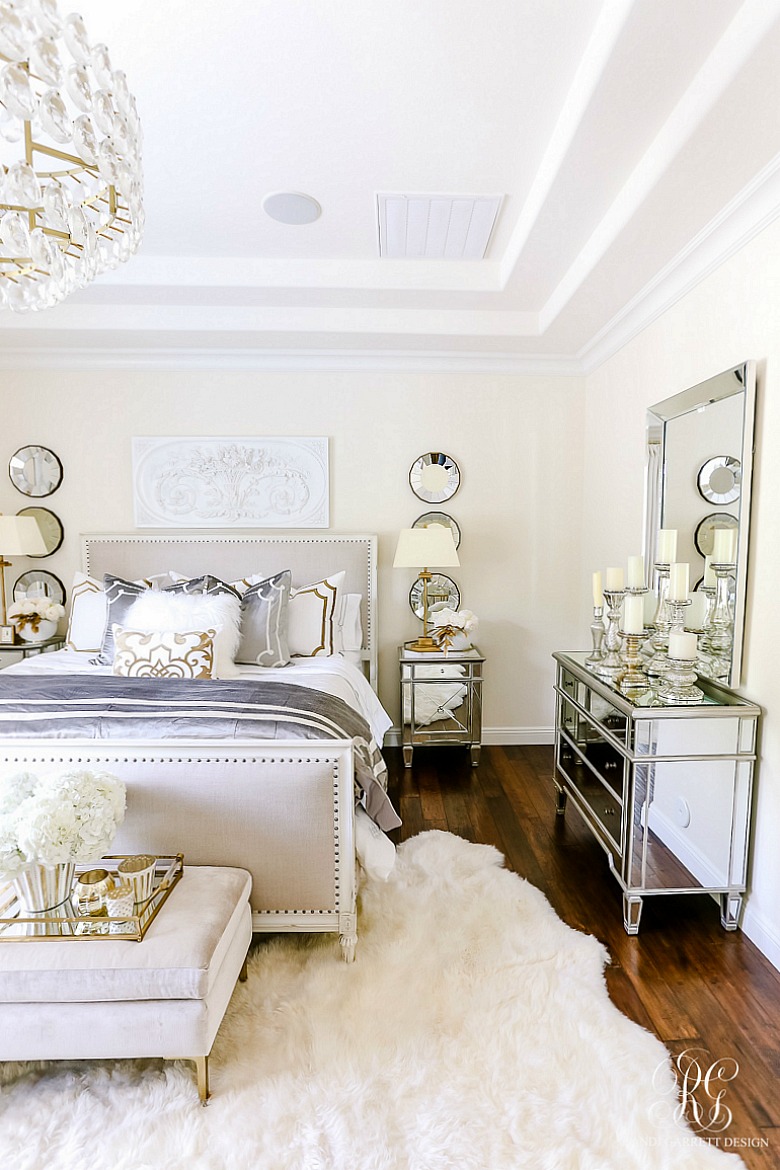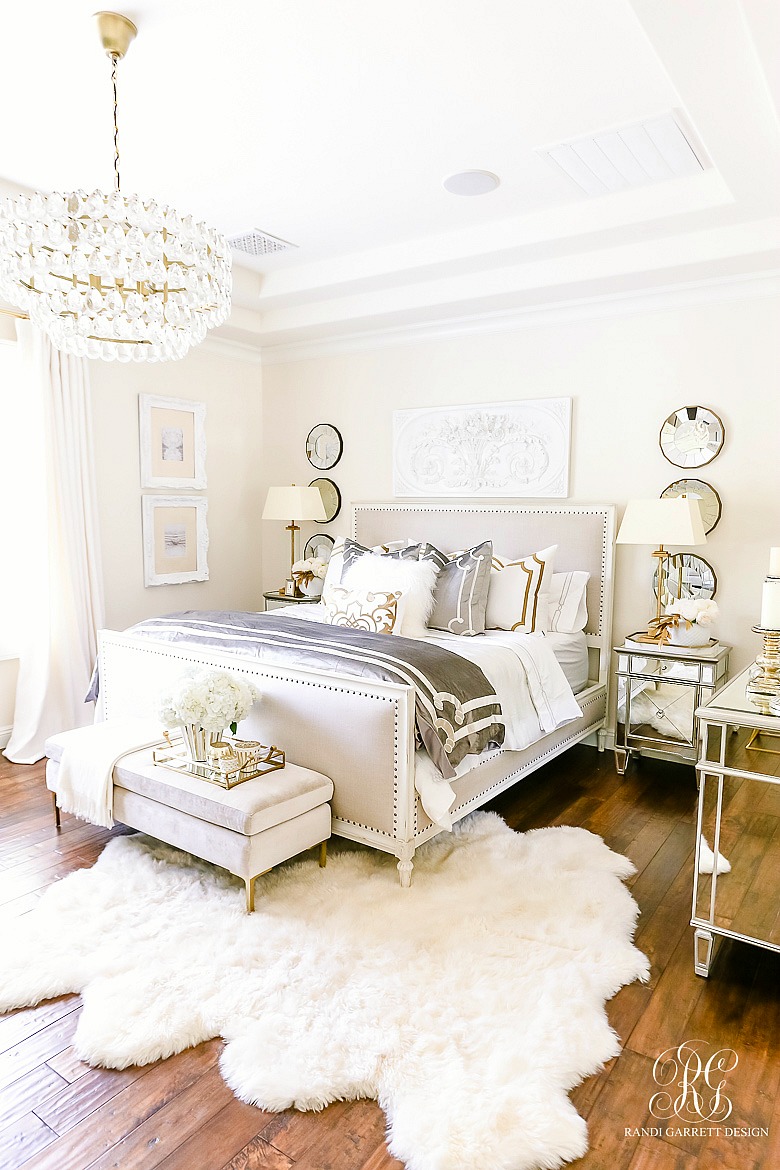 Here are all of the pieces in my fall look!  Just click on the arrows to scroll then click the photo.







Bedding Essentials you don't See!
(mattress cover, bed pillows, down insert for duvet, decorative pillow inserts)

I hope this post inspires you to gather some bedding pieces for your collection and that you enjoyed my luxurious silver and gold fall bedroom!
You may also like to visit my Fall Home Tour, Fall Table and Gold Fall Wreath Tutorial posts!