Fun fact, ginger jars acquired the name "ginger jars" because they often carried ginger when they were exported to the West. I started my ginger jar collection several years ago, after falling in love with the ginger jars my mom had on her kitchen counter. Ginger jars are a timeless accessory you can use in any room and in any design style. Today I am sharing some of the best ginger jars and styling tips.
This collection has a little of everything -high and low pieces, large and small. If you don't have any, it's never to late to start your collection. I will say that they have become more and more popular. Thus making them harder and harder to grab. If you fall in love with one, make a plan to get it before it's gone.
The Best Ginger Jars + Styling Tips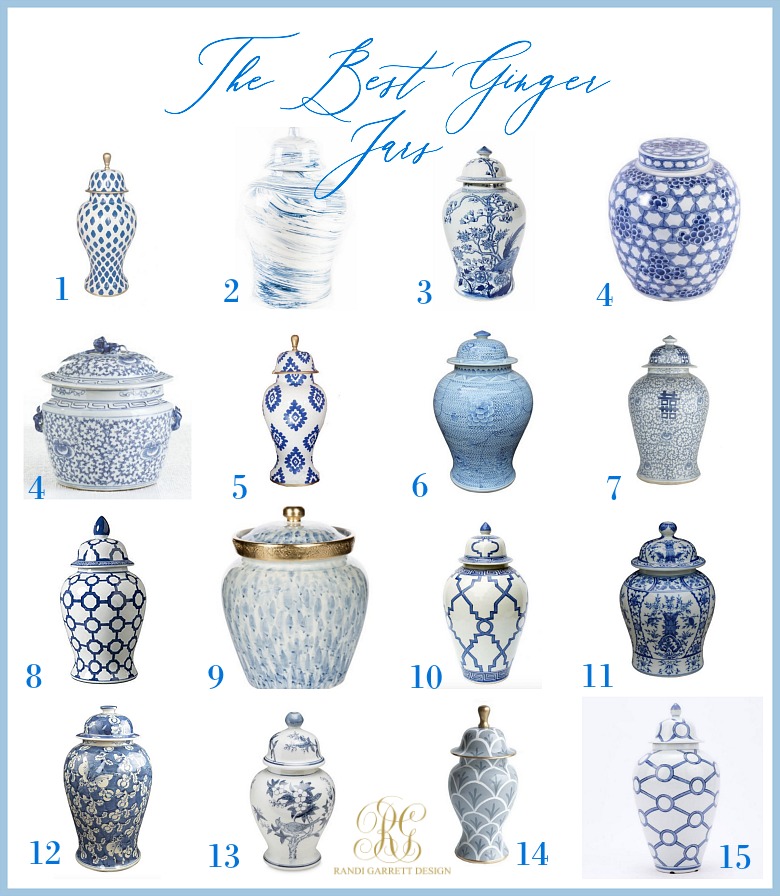 1 | 2 | 3 | 4 | 4 | 5 | 6 | 7 | 8 | 9 | 10 | 11 | 12 | 13 | 14 | 15
All of these jars I either have or love! I love mixing different shades of blue in my collection. Use light and dark blues, with large and small patterns. The more varied your collection, the more uniquely your's it becomes!
Don't forget to add some white jars to your collection as well! You can find my favorite white ginger jars here.
Ginger Jar Styling Tips
Ginger jars styling is really quite fun! Here are a few of my favorite styling tips!
Style they alone on a table as a beautiful statement piece.
Style them together on an entry table for a major wow factor.
Use them as a vase for fresh or faux florals. Here are my favorite faux florals to use to dress your jars.
Tuck them by your fireplace for a fun pop.
Create a vignetter by grouping a few together on your kitchen island, table or dresser.
Give them some character by adding a base to the bottom. I love to buy these ginger jar stands and paint them gold using this Rub and Buff. Ginger jars looks fabulous sitting on top of them! Just measure the bottom of the jar to figure out what size you need.
Family Room Sources Here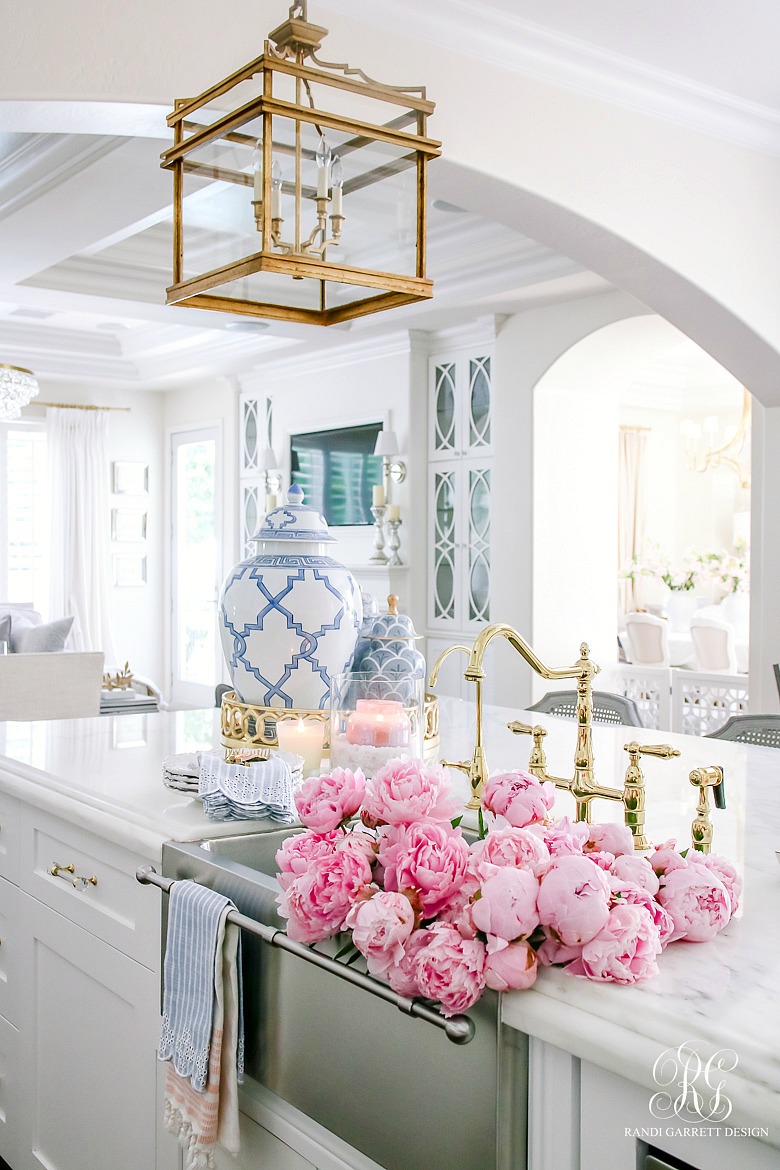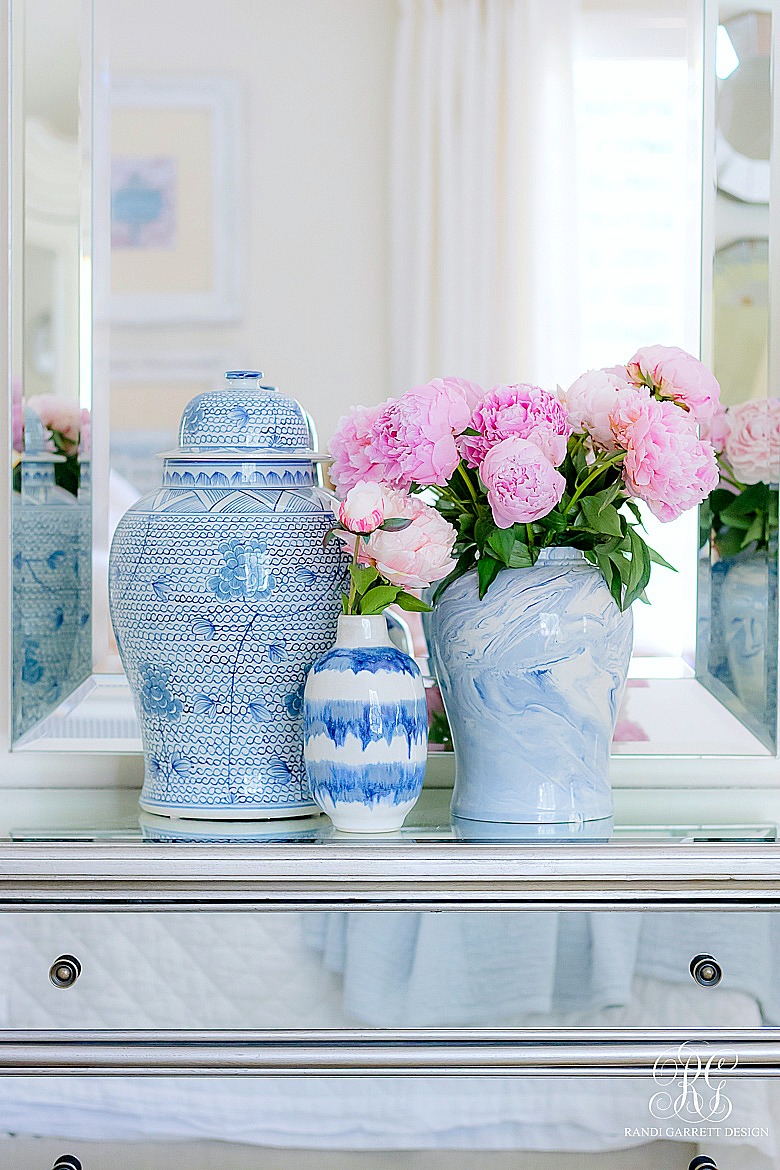 Kitchen Sources Here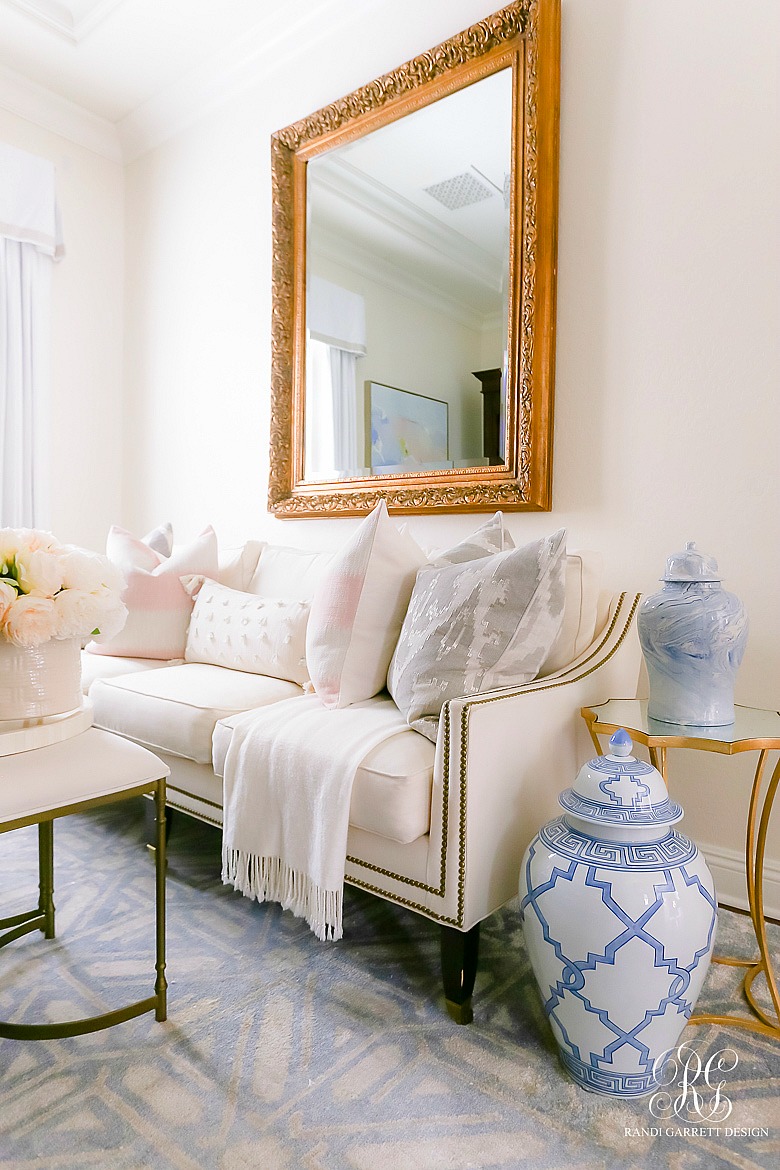 I hope you find a ginger jar you love to start or add to your collection! I'll be sharing how I've styled my favorite ginger jars styled for Spring in the next few weeks!