My goal for the holiday season was to use as much of the same decor throughout the whole season as possible! Today, I'm sharing our Glam Gold Halloween Home Tour! See if you can spot the same decor I used in my Fall Home Tour! Look for simple tweaks I made to each of the spaces in our home to celebrate the new holiday without creating a ton of work for myself! My motto is to buy pieces that you can use over and over in lots of different ways! This will save you time and money, and keep storage under control!
So here is a look at our Halloween Home! I hope you get inspired!
This post contains affiliate links. Read my disclosure policy here.
Glam Gold Halloween Home Tour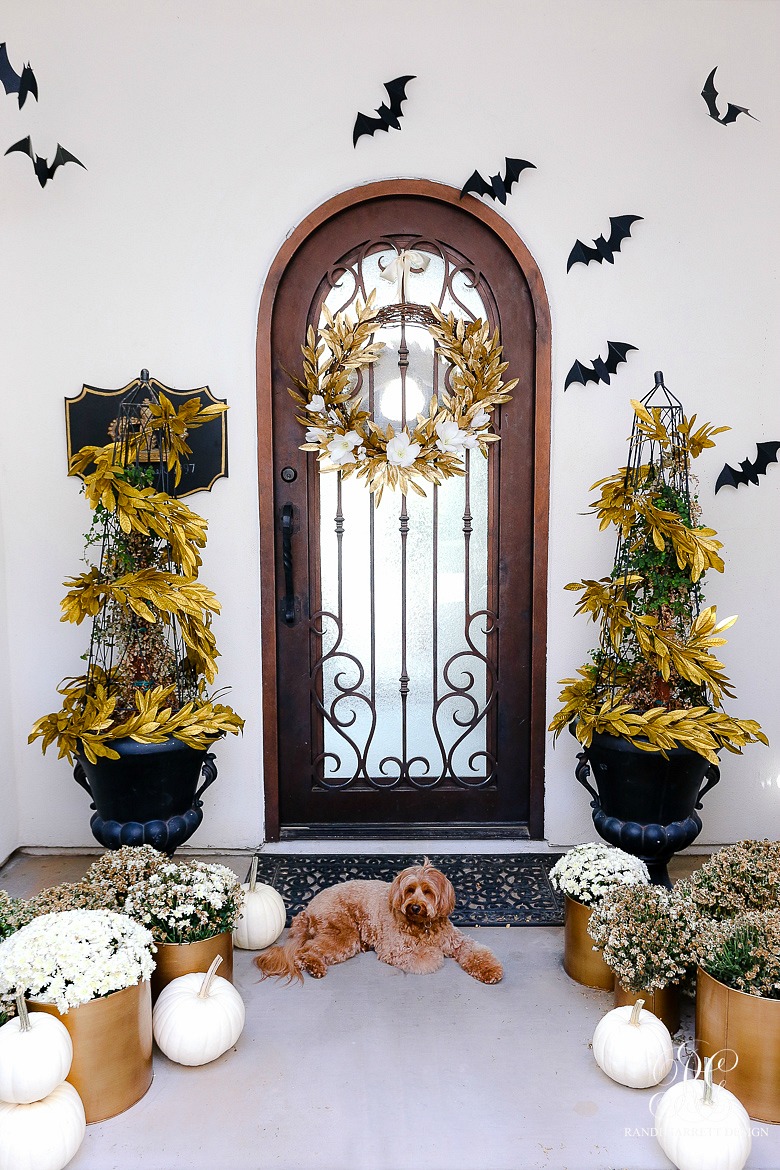 On the porch, I just added some hanging glitter bats to give the porch a Halloween feel!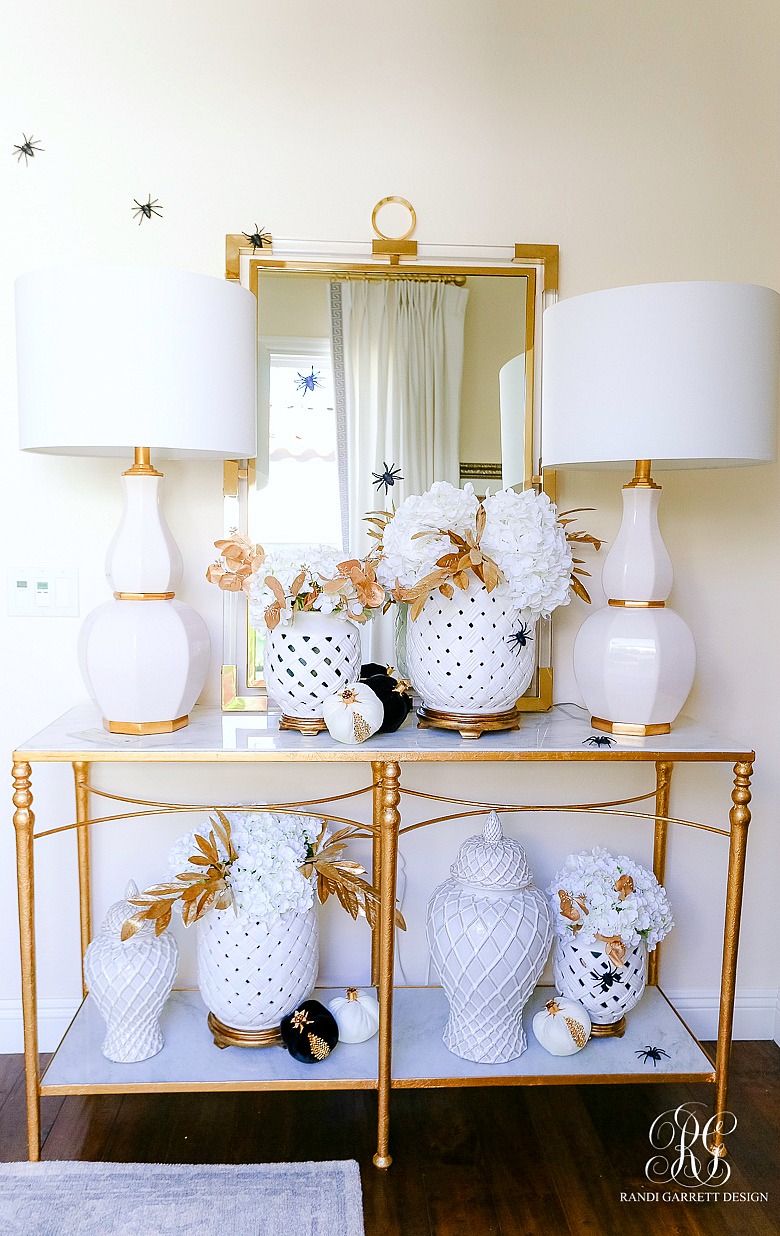 In the entry, notice the glitter spiders and black and gold pomegranates. That's all it took to make this space feel dressed for Halloween!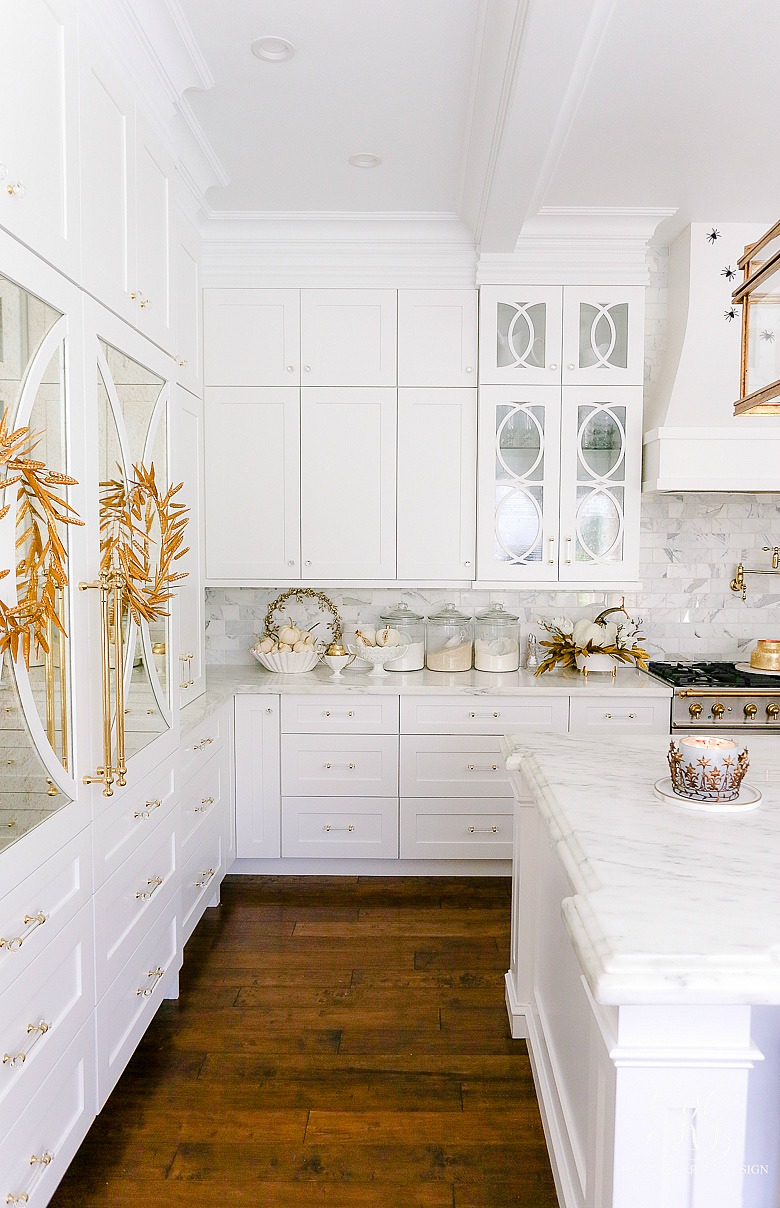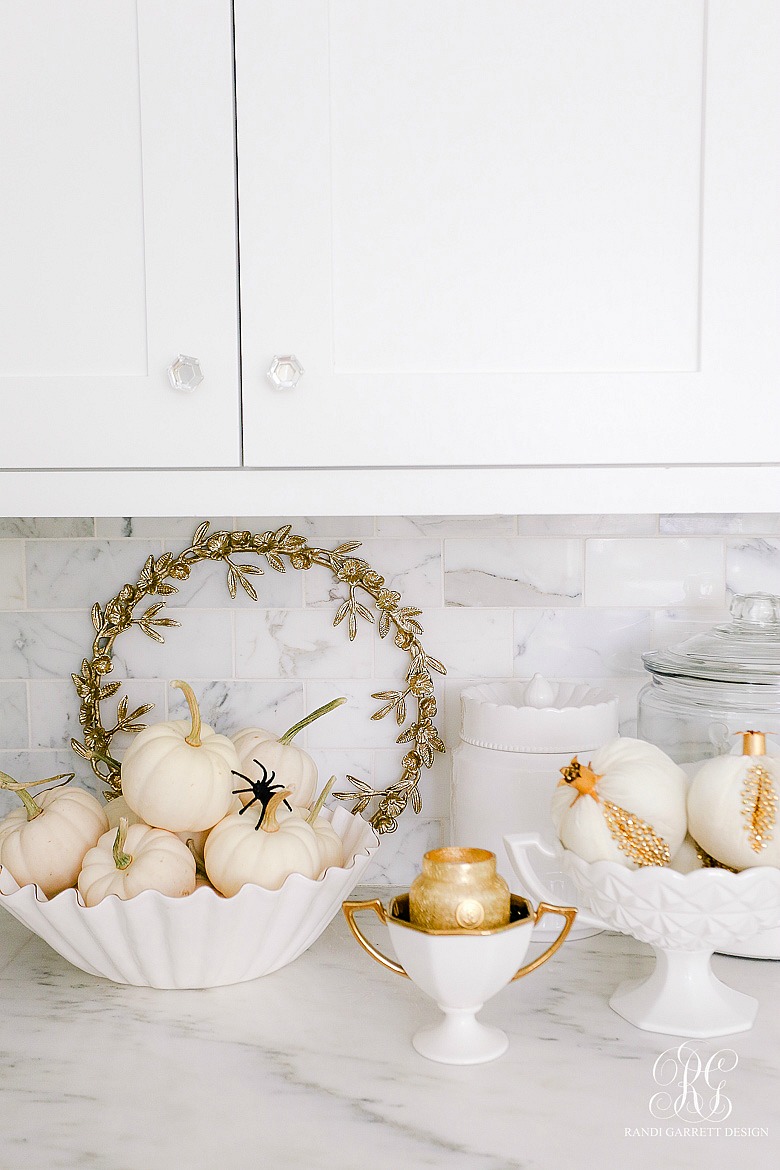 This little glam vignette brightens up the kitchen corner. Fresh pumpkins with a glitter spider in my favorite ruffle bowl looks great paired with a few compotes (white compote and small trophy cup) and a gold wreath.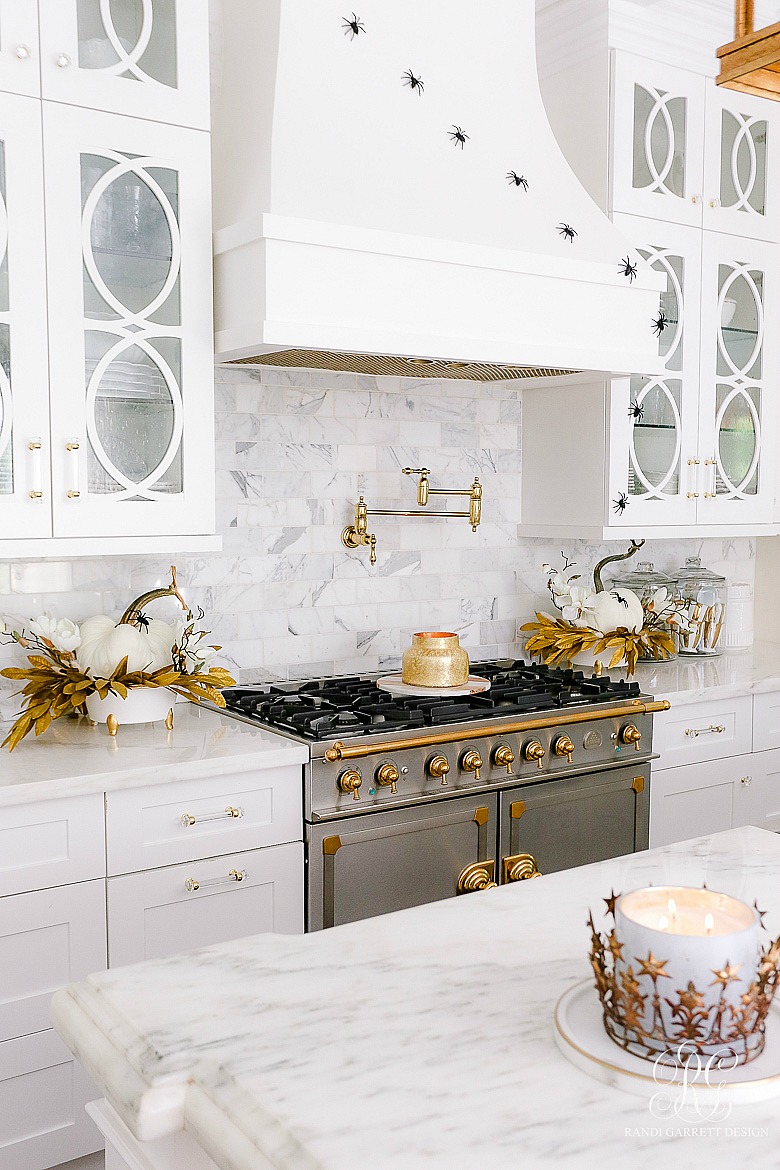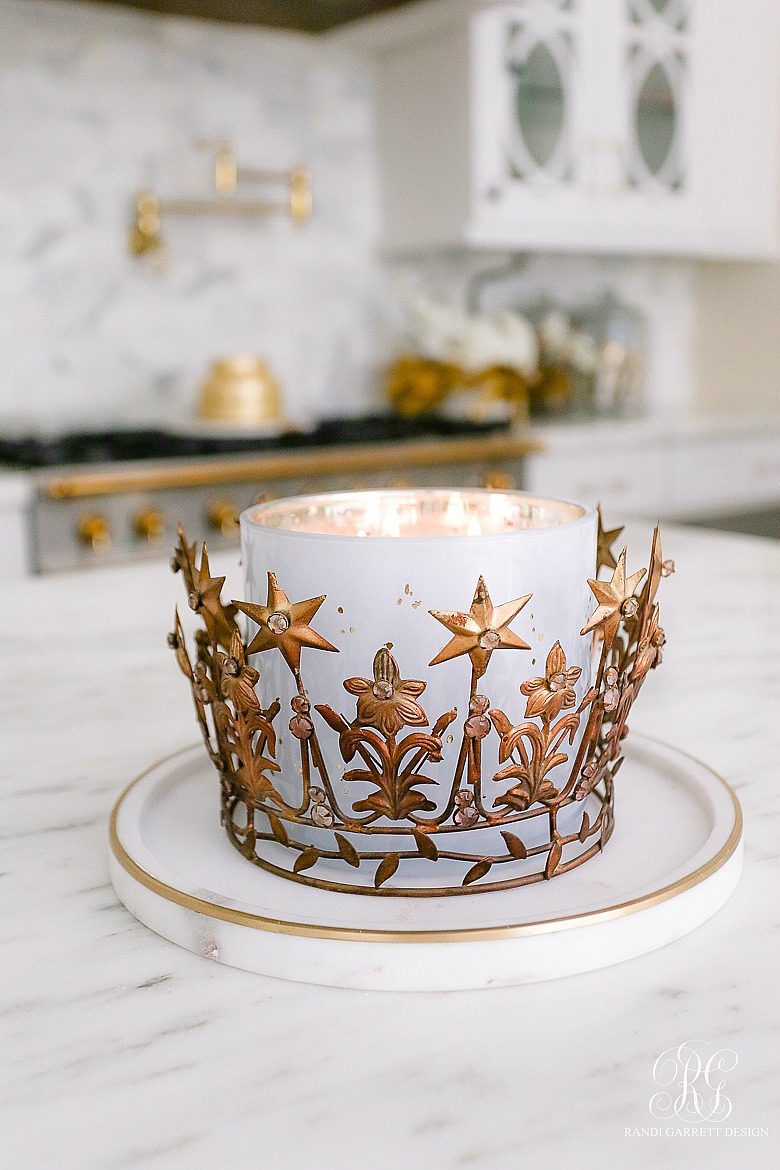 Use a brass marble tray with a crown and yummy smelling vanilla candle to give your countertop a glam Halloween look!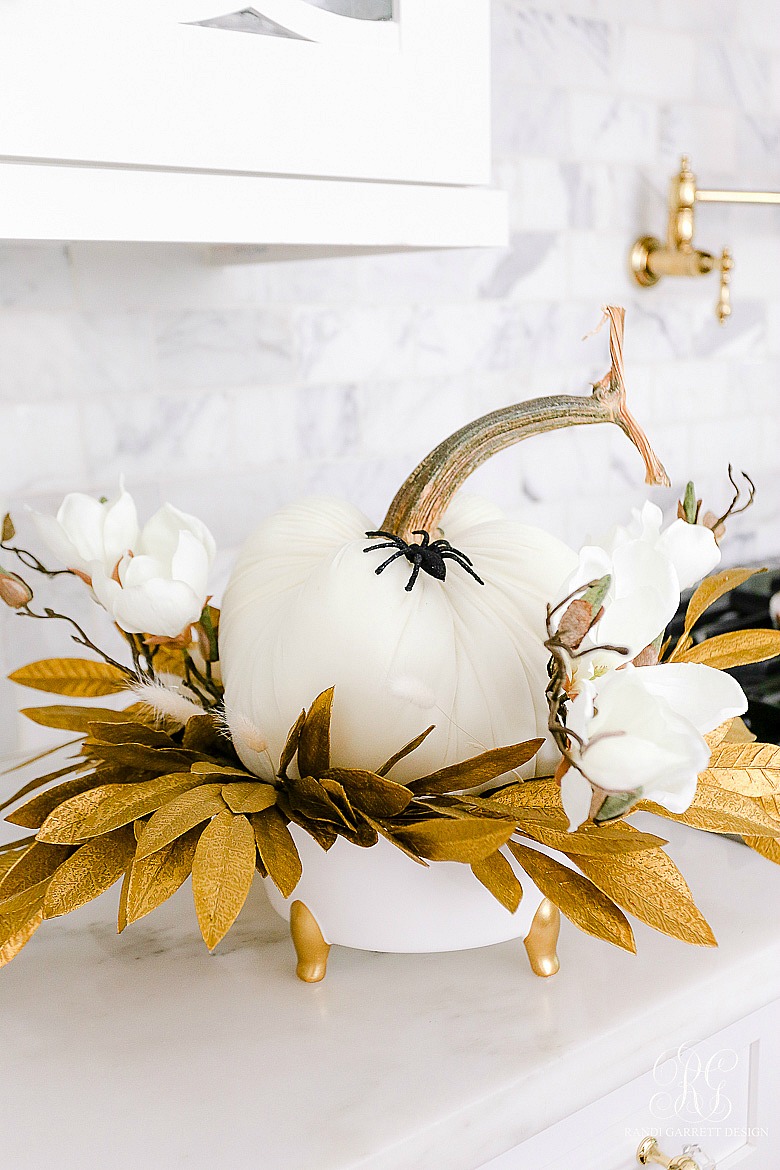 On my pumpkin arrangement, I just added a glitter spider – and suddenly it changes from a Fall arrangement to a Halloween arrangement!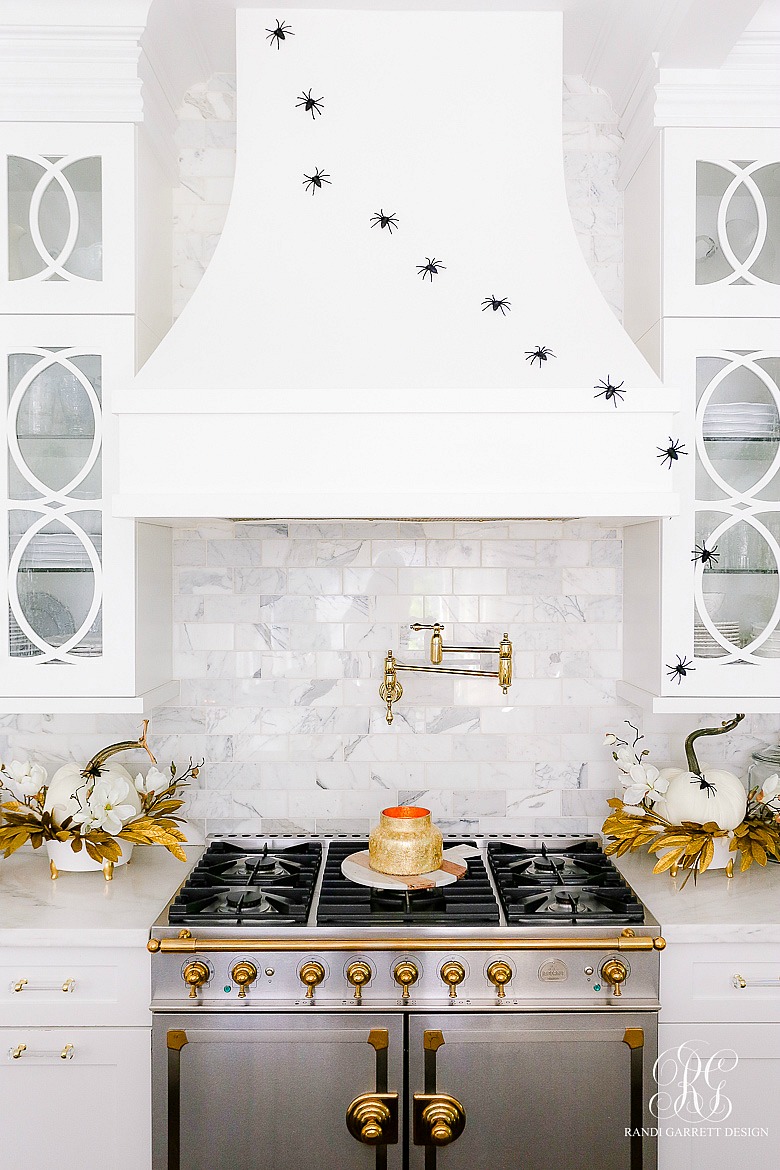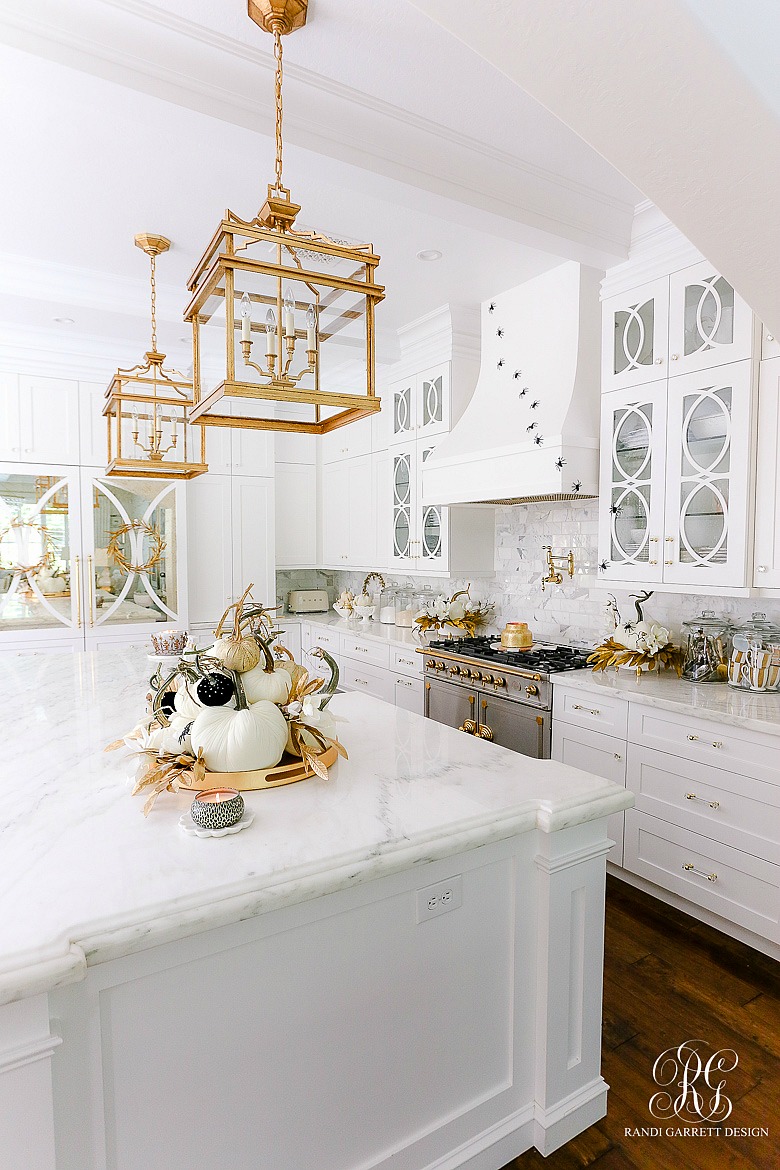 Attach glitter spiders to your range hood, wall or fireplace with sticky tack. Your kids or grandkids will love it! It only takes a few minutes and the impact is so dramatic!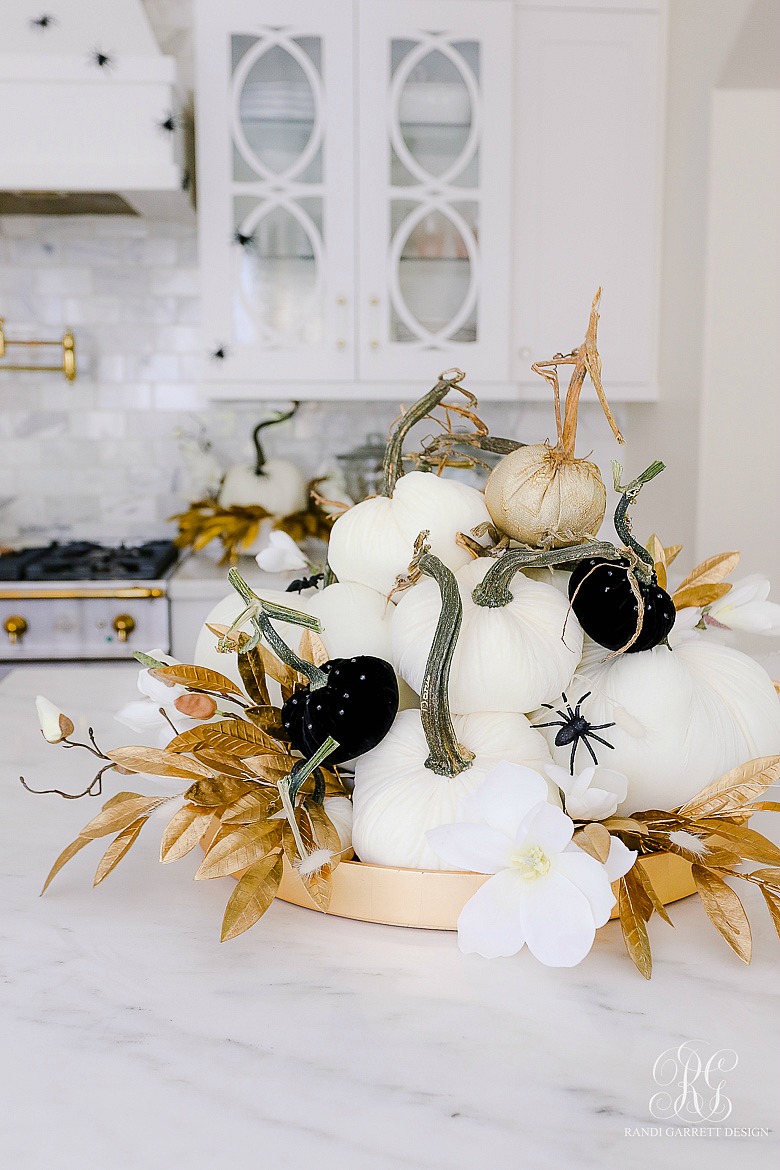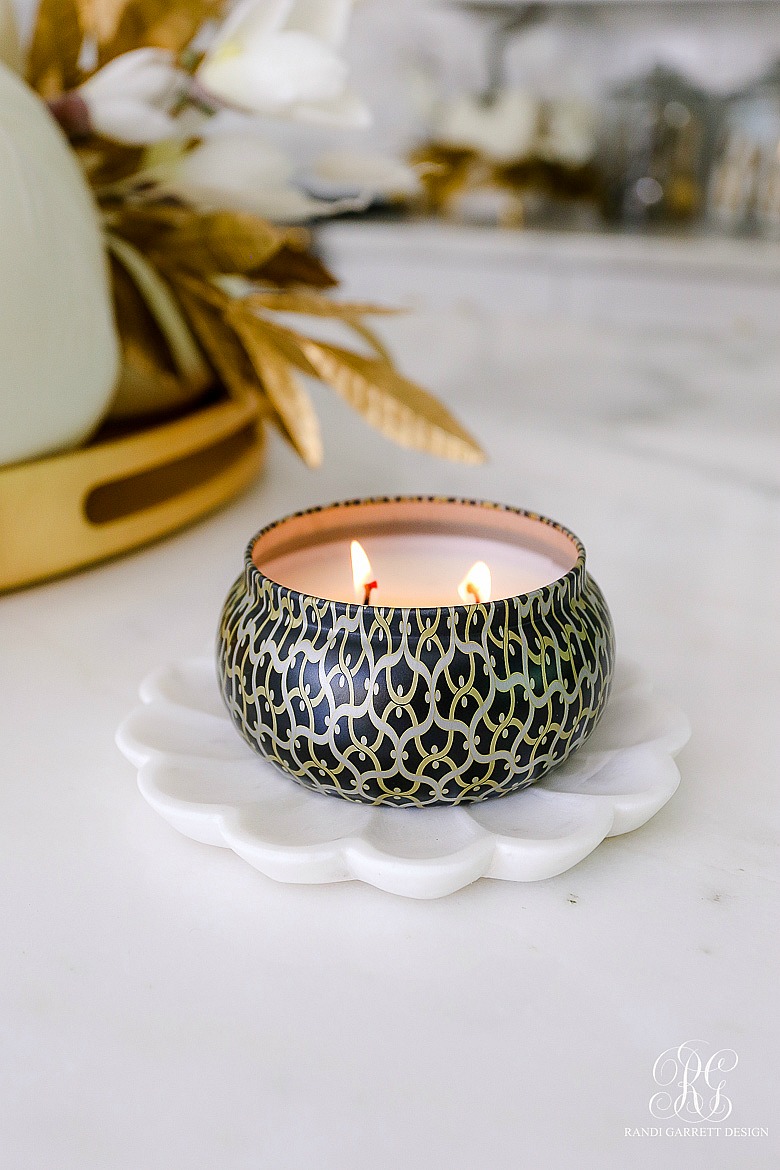 I love this candle (champagne scent)because it smells amazing with it's light fragment smell plus the colors are perfect to fit in with my glam gold Halloween theme!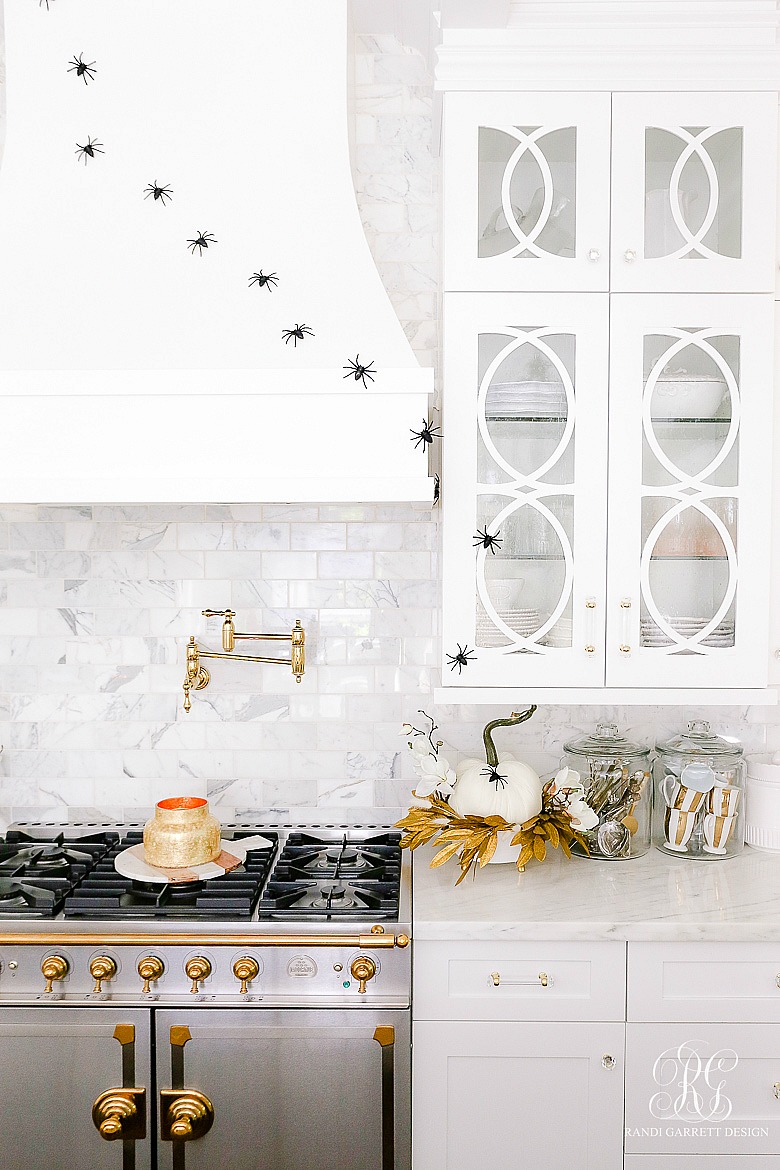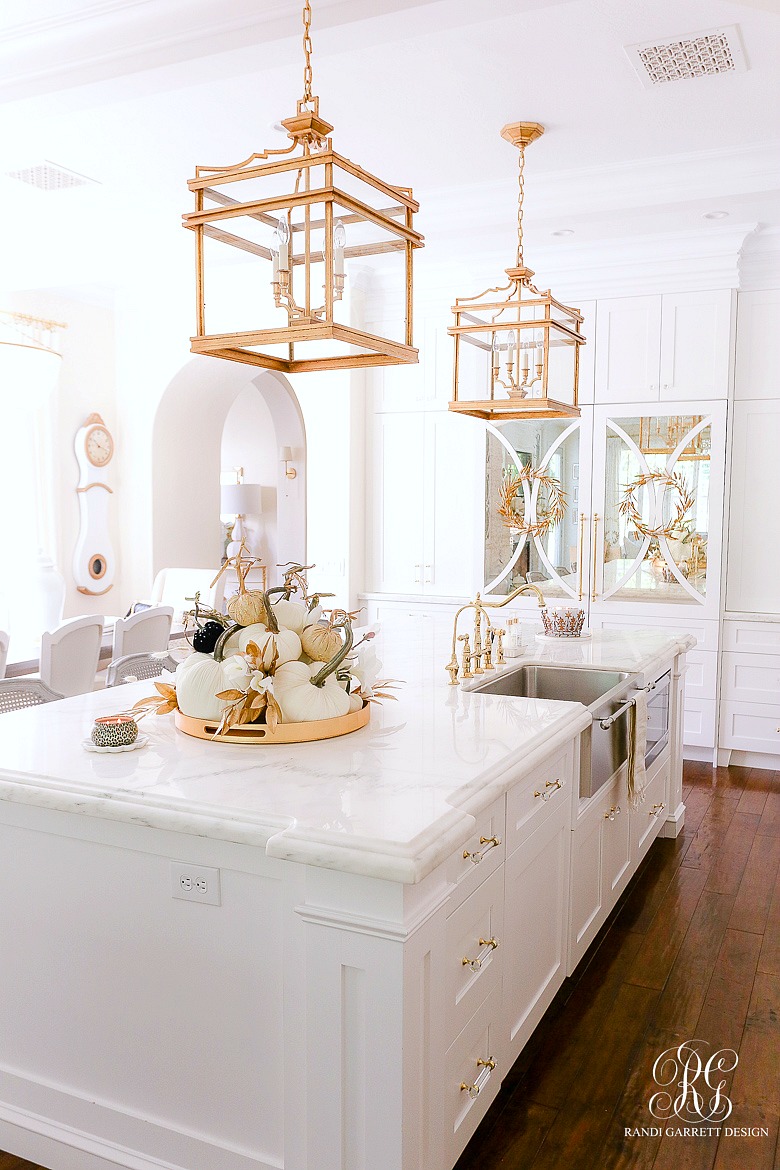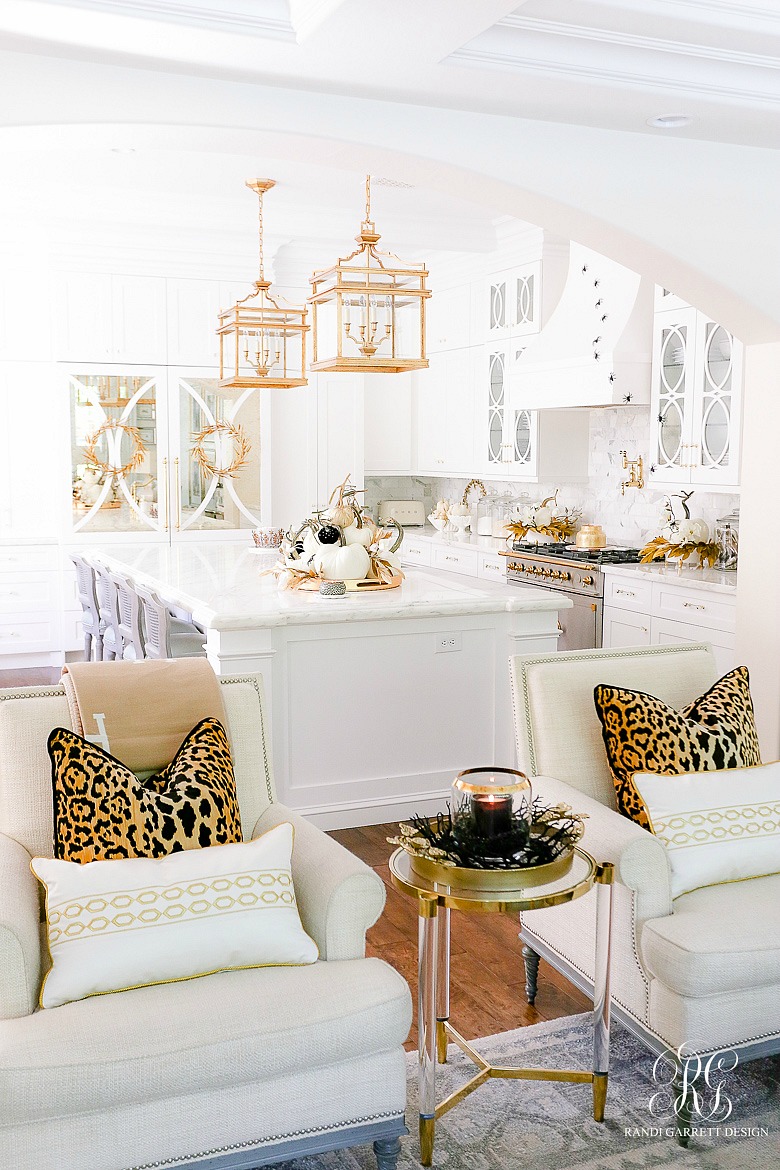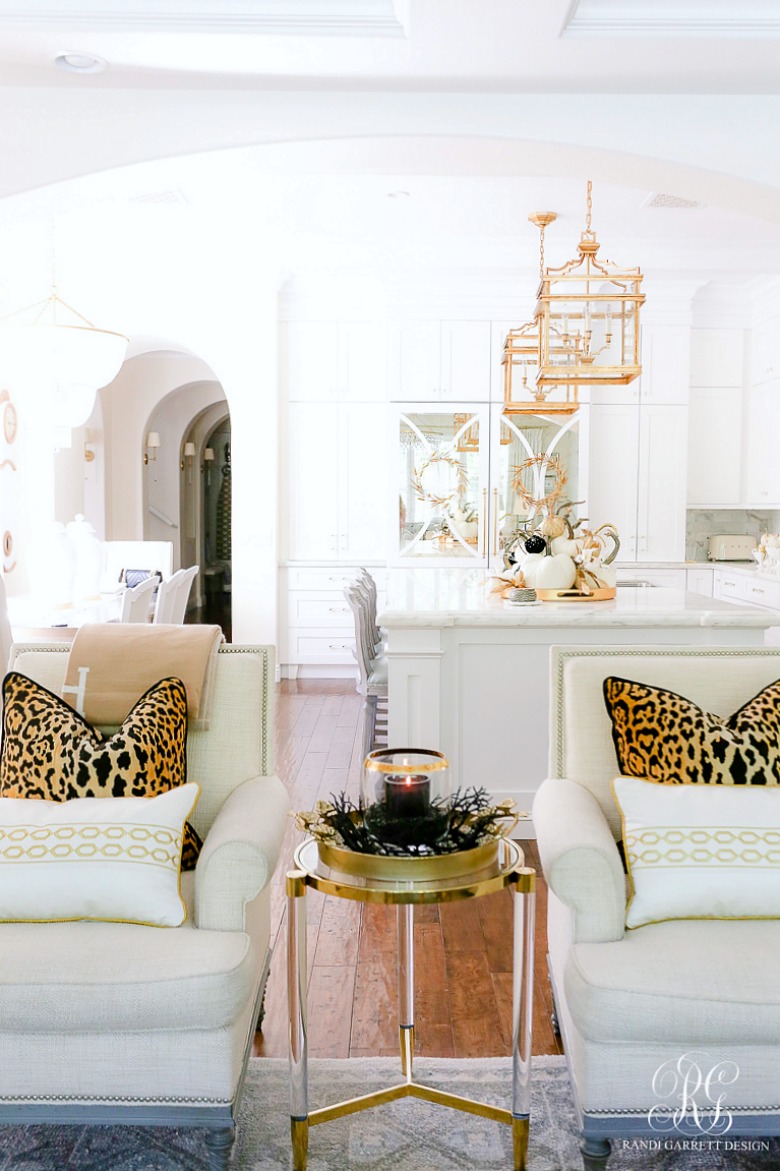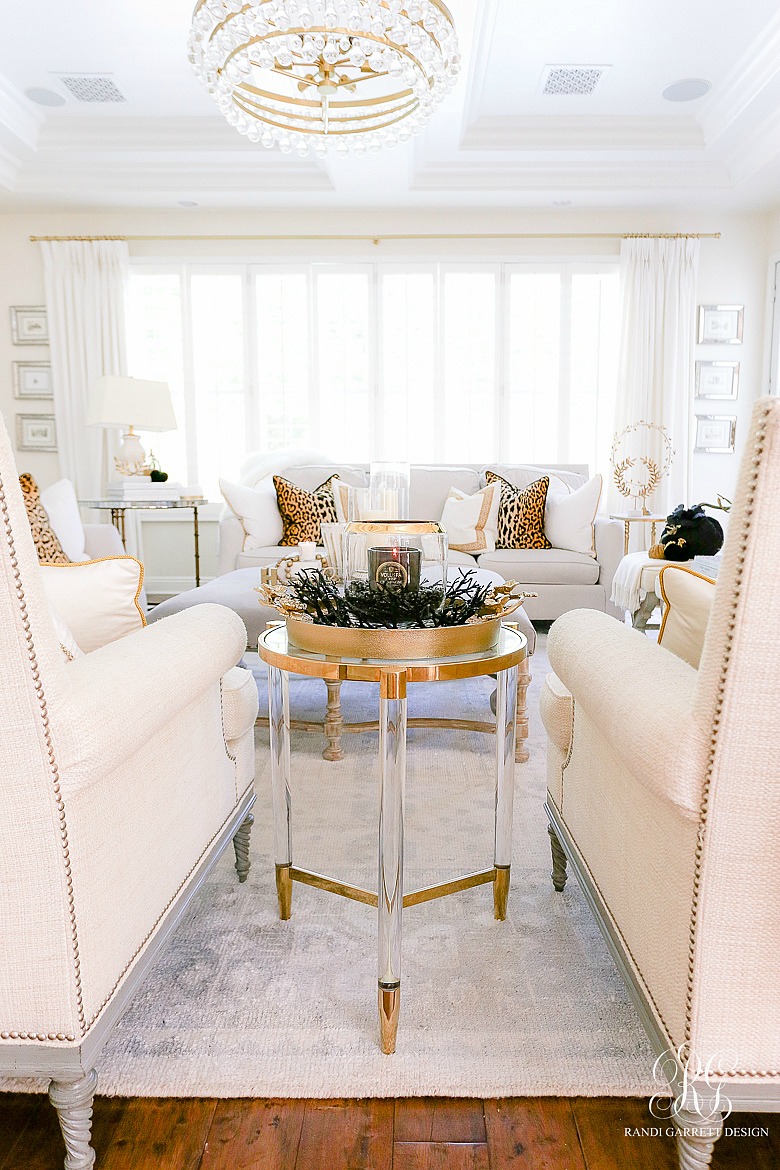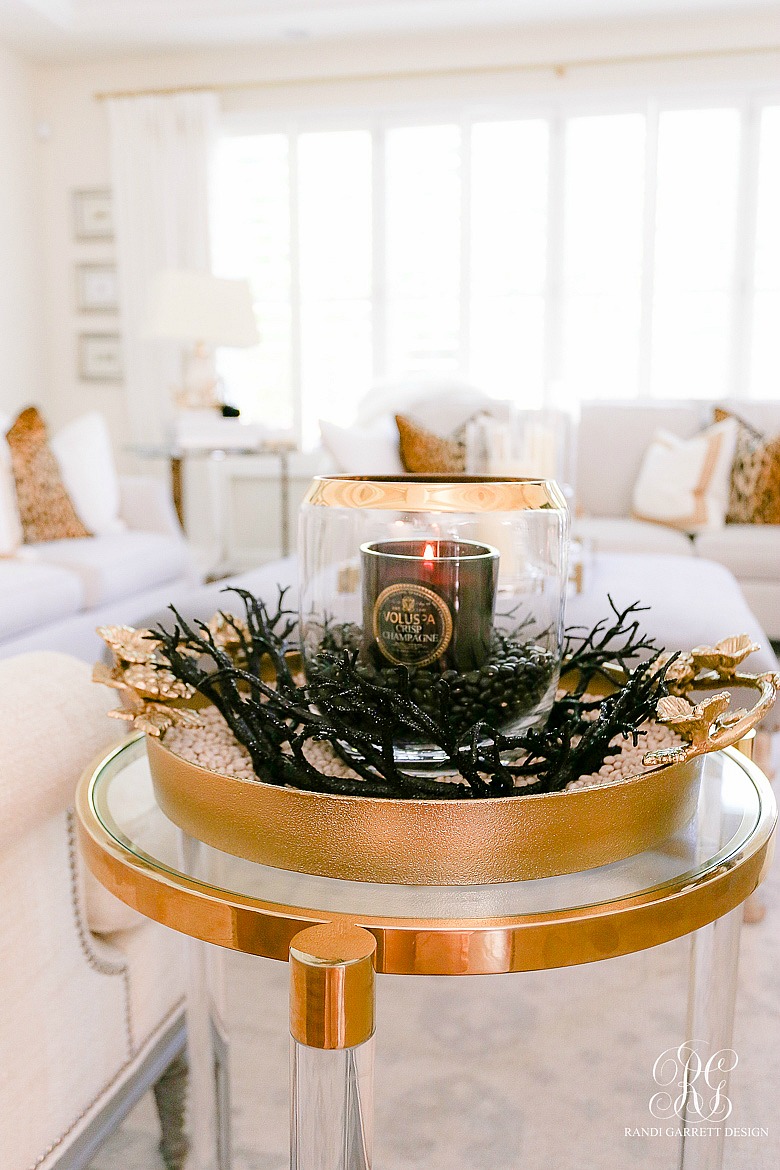 In our family room, I used velvet leopard pillows (budget version) to create an elegant Halloween feeling. Paper bat silhouettes flutter across the mantel. Use a gold tray filled with dried navy beans to hold a hurricane filled with dried black beans and a fabulous black candle. Finish the look off with a black feather wreath.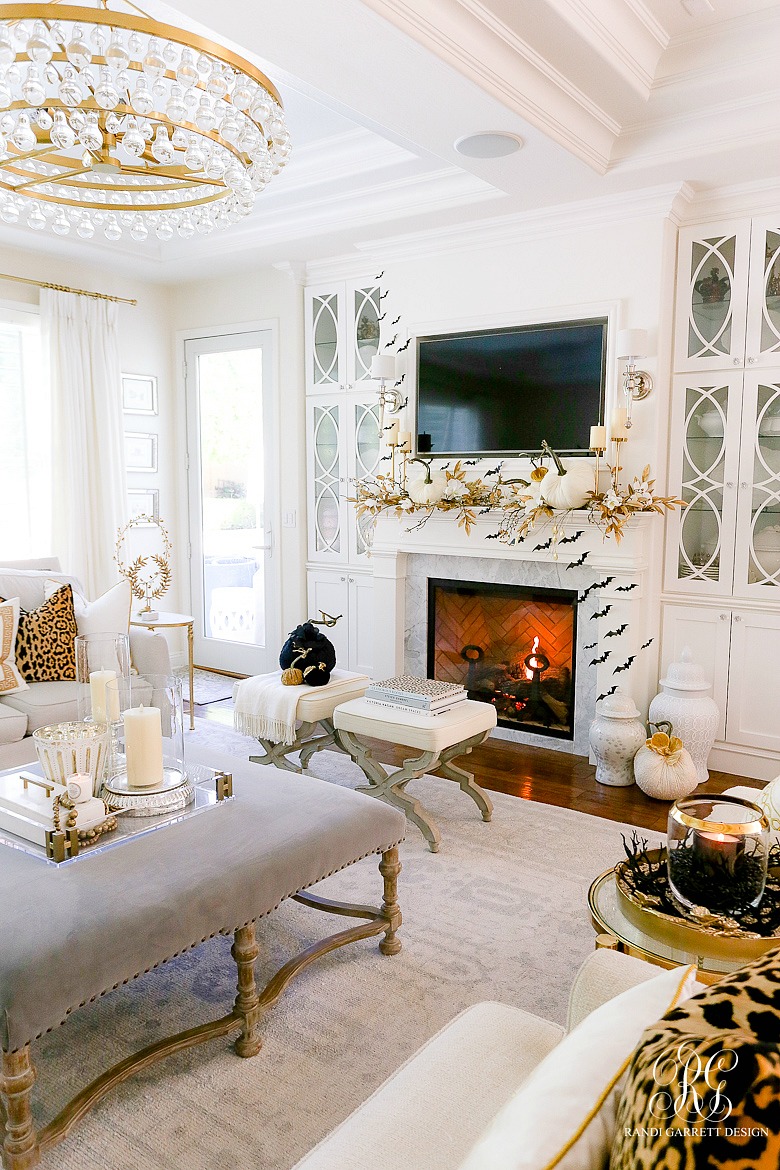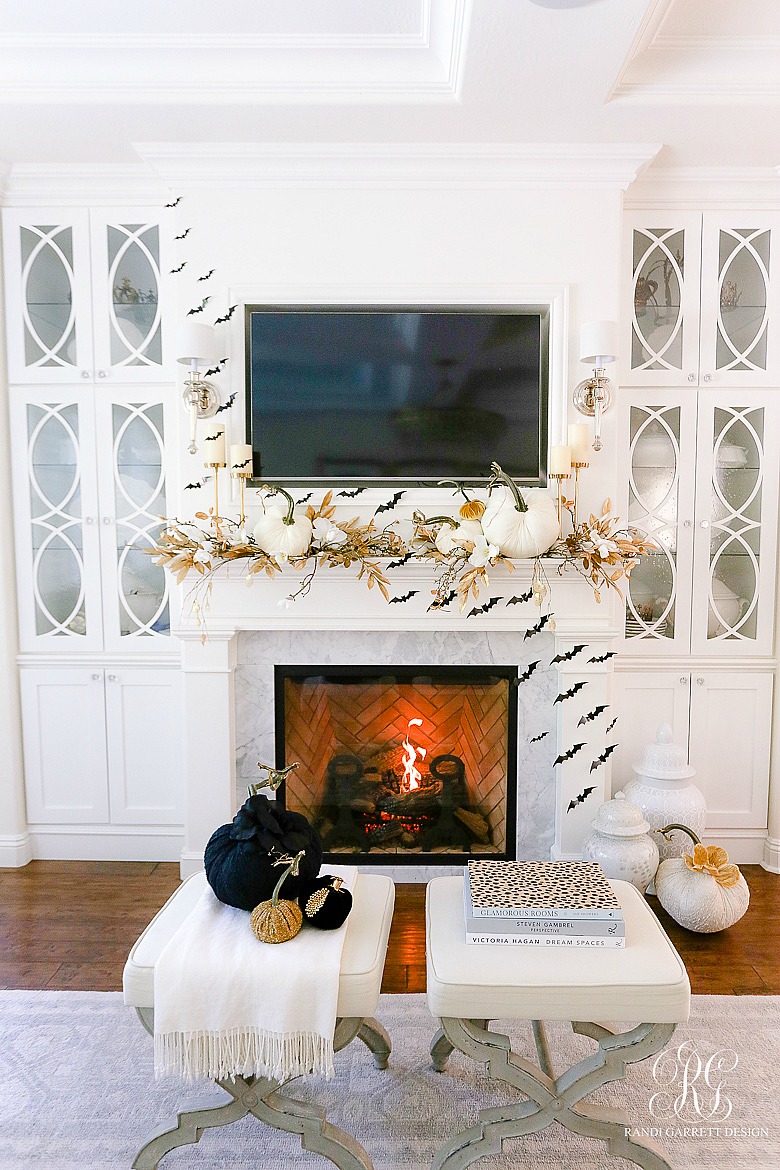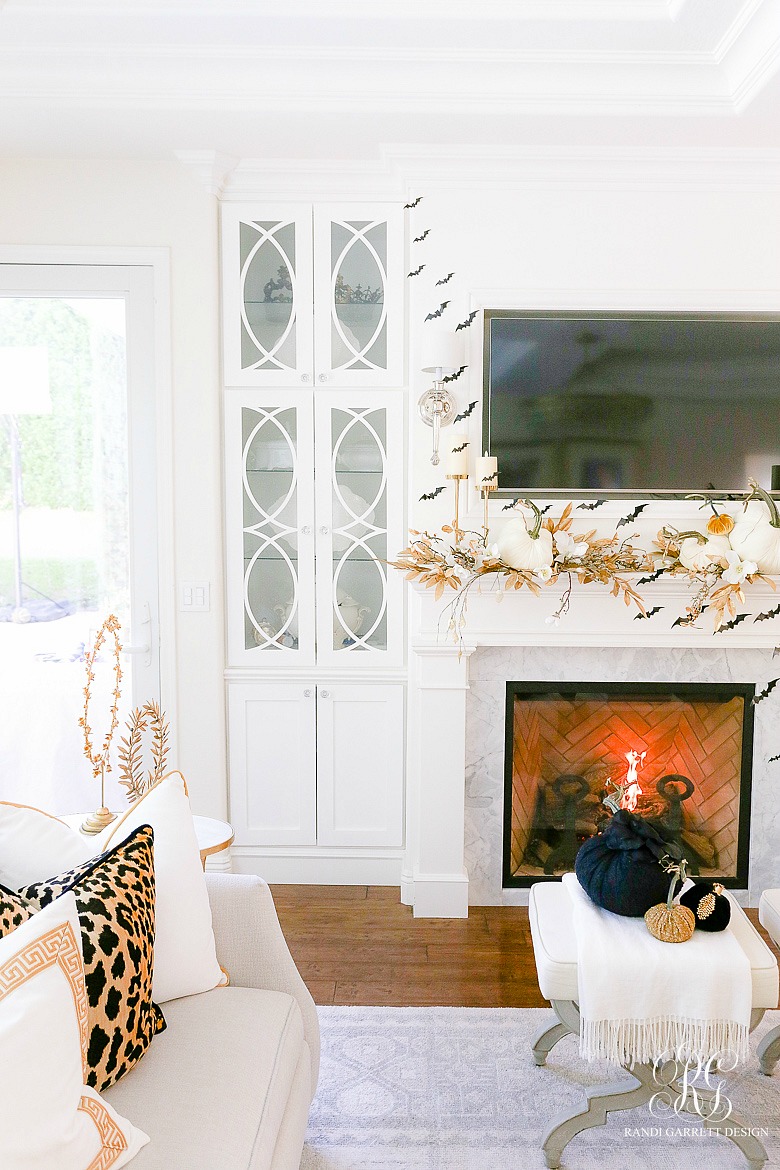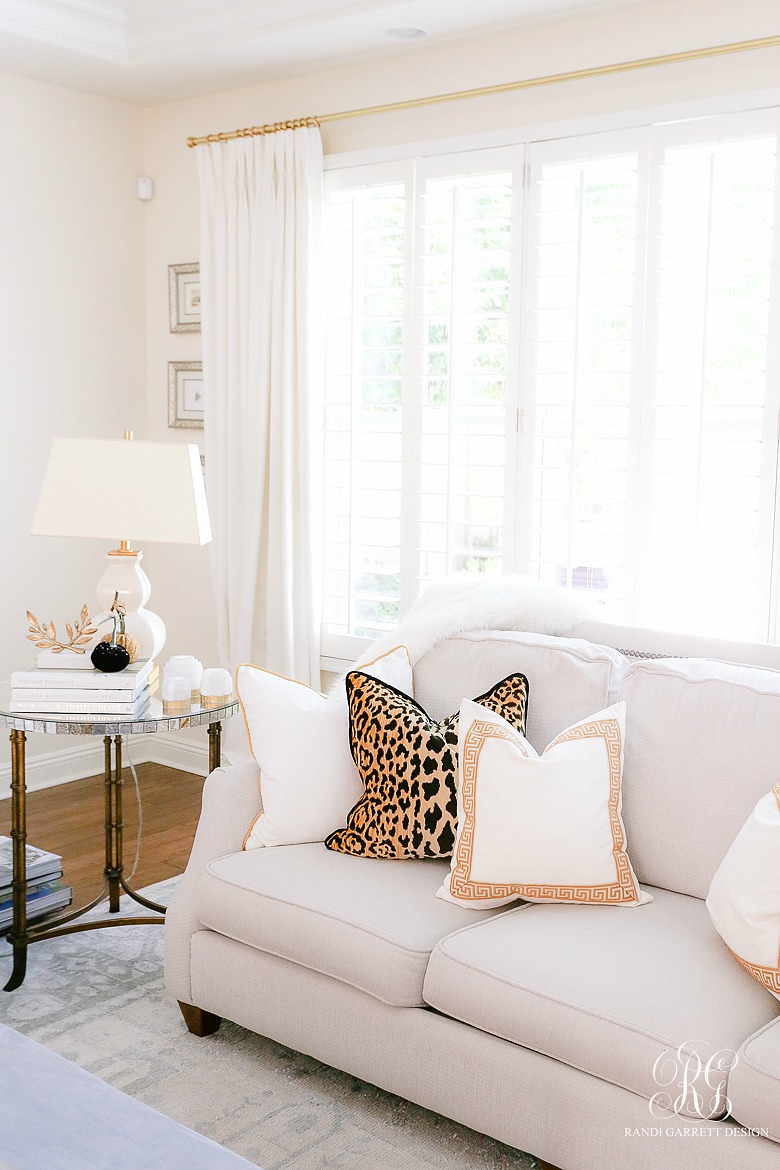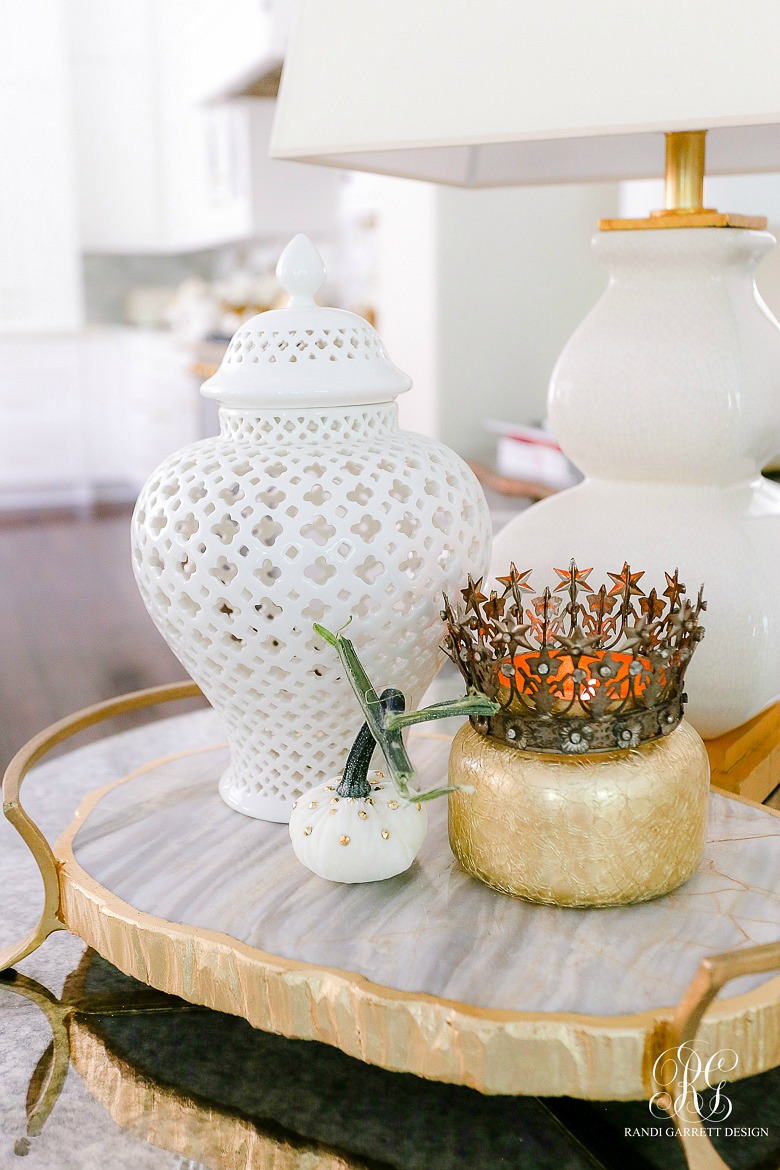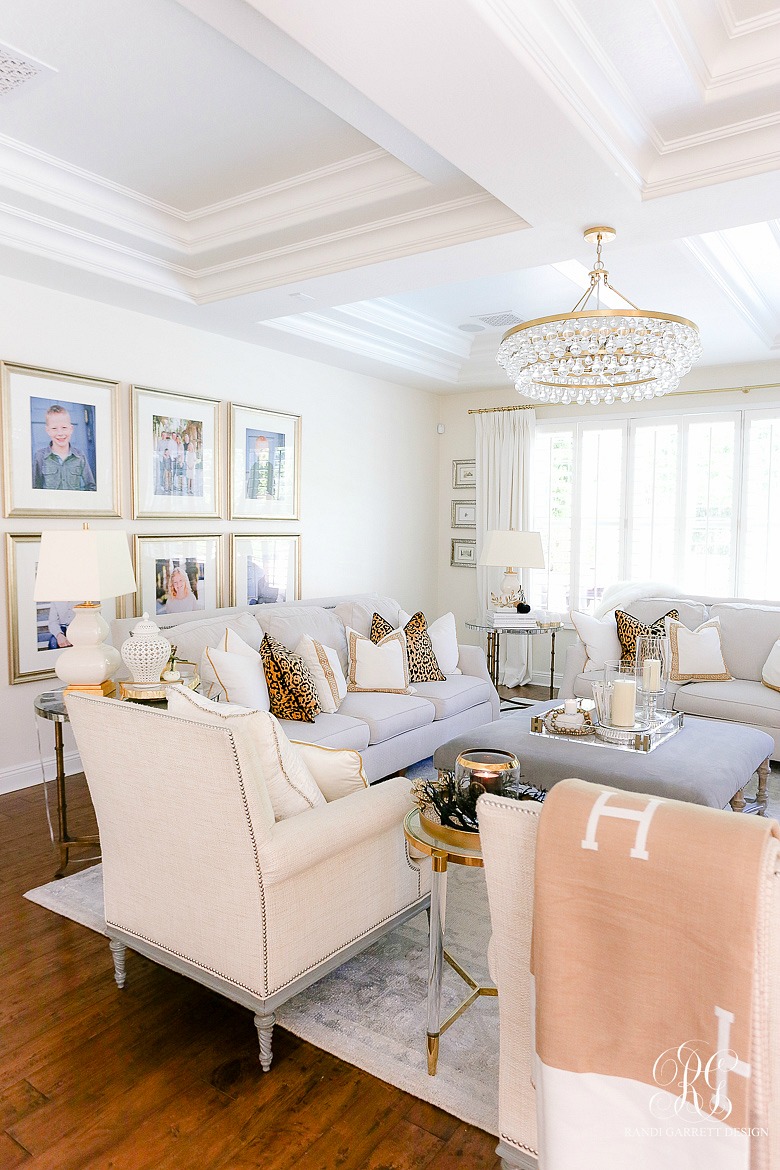 See how a few simple changes to my Fall decor brought a glam gold Halloween spin to our home?! This look will be able to transition back into a Fall look with ease once Halloween is over.
I'm already dreaming and scheming for Christmas. I'll be using many of these same pieces for Christmas too. You can shop some of the other pieces I will be using here on my Christmas shop page!
You may also like my Chanel inspired Halloween Table.