Building a home is probably the most time consuming, stressful job I've ever tackled! There are so many choices to make and details to keep track of. To help keep me organized and less stressed, I created a building binder! I refer to it as my Building Bible. It comes with me to every appointment, to meet every trade and to every shop I visit. This little binder has been my brain through the whole process.
If you are building a home, renovating one or simply redecorating a space in your home, I hope these tips on how to create a building binder will help make the process go more smoothly!
Here is exactly what I did to create my building binder and what valuable info I have stored inside!
How to Create a Building Binder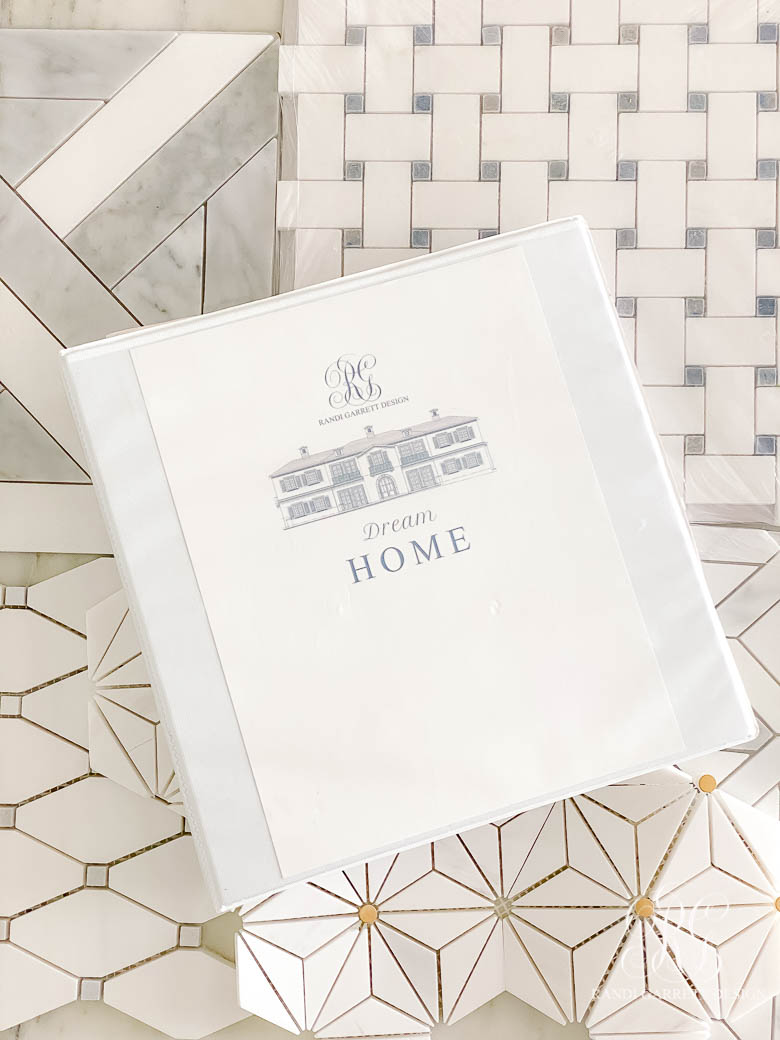 First, grab a binder of your choice. I used a 2″ binder with a clear cover. Next, I created a fun cover with the rendering of our home. Make your's pretty! You'll be starring at it a lot! Buy a box of sheet protectors for all of your mood boards and pages you don't want getting beat up through the process.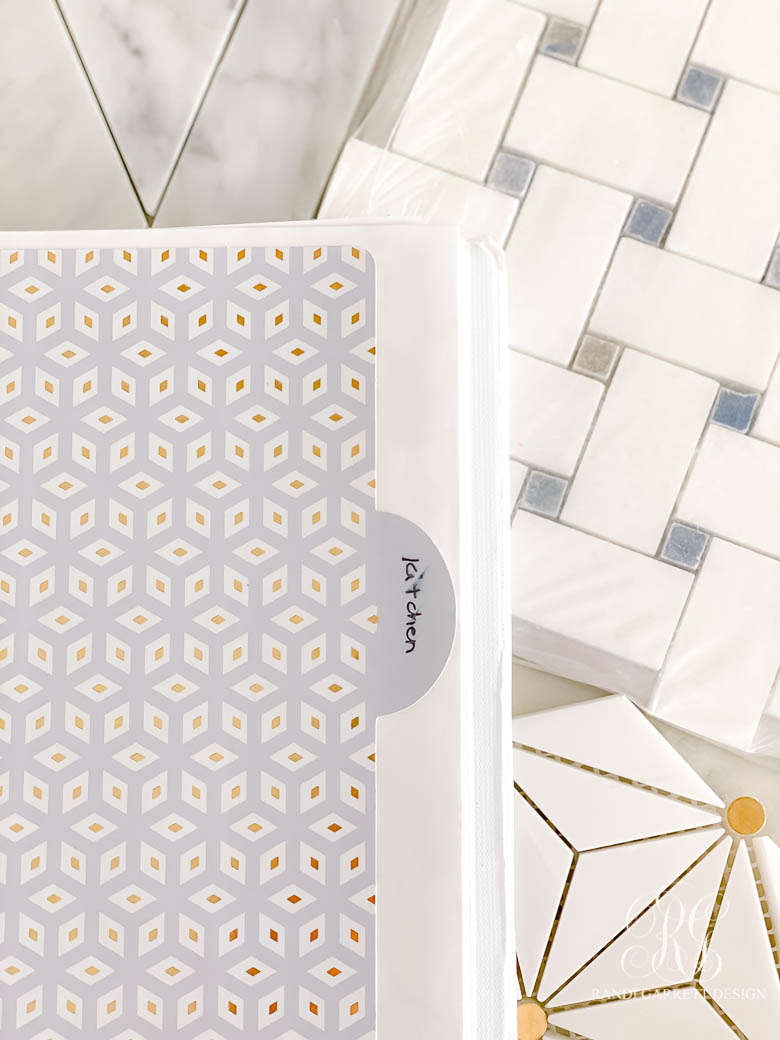 Then you will need tabs. Again, make them as pretty as you'd like. I chose tabs that I could just write on as I needed to add them. You could absolutely choose ones that you can type or make labels for. Here is list of the tabs I made for my building binder…
Floor Plan + Landscape Design
Windows
Vendor Orders (ex. doorknobs, hardware, lighting, etc)
Exterior Paint Colors
Tab for every room in our home
Floor Plan, Elevations + Landscape Design
Keep your floor plan, elevations and landscape design at the front of your binder. You will need your room measurements, elevations and landscape design details often!
Windows
Once we finalized our window order, I printed out the window specs for the entire house and put them under the windows tab. You will need this to help you decide on door knobs, drapery, window coverings and trim details later. It is so handy to have them all at your finger tips.
Vendor Orders
Keep all of your orders!!! Having a tab to store them will keep you organized and on top of what is missing, already shipped, on back order, etc. There are so many moving parts, it is impossible to keep track of everything. Use your tabs to help you keep track of it all!
Exterior Paint Tab
I took a piece of card stock and taped color swatches we are considering to the paper. Also included were our door and window colors. As we finalize color choices, I will remove the discarded options. It will blow your mind how often you refer back to this tab! I love seeing the colors together. It helps me visualize the whole house and how the colors work together.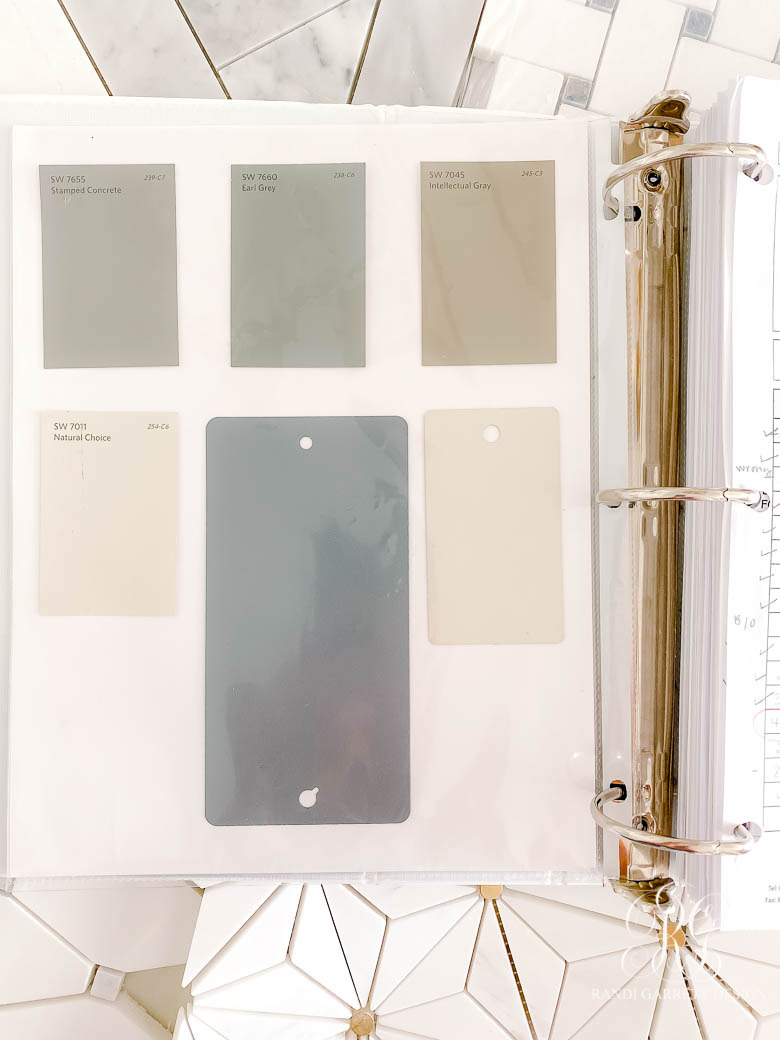 Tab for every room in your home
These tabs are the most important and will grow as you make more decisions along the way. My room tabs each consist of the following…
Floor Plan – Use this to help you finalize where outlets, switches and furniture will go.
Cabinet Renderings – I love using my renderings to help me decide where to put handles, pulls and knobs. I use a pencil to plan out where I want them. I erase, and draw until I get the perfect layout. Then I count up how many of each type I need and visit the hardware store or online site.
Mood Board – I use Pic Monkey to create my mood boards. I think they are vital in designing any room. See my bathroom mood board, kid's bathroom mood boards, laundry room mood board and kitchen mood boards. I'll be sharing more soon.
Lighting Mood Board -These helped me so much in "seeing" how the lighting in each room would look together. For me, the lighting is what pulls the whole room together.
Lighting Specs – I print out a sheet for each of my lights as I finalize my choice. This way I have the dimensions right at my finger tips for any lighting or electrical meetings I have.
Plumbing Selections – Either create a mood board, or print out your plumbing specs for each room. Make sure to include the finish you are using.
Tile + Flooring Selections – Keep details like the tile name, how much you will need and inspiration photos for your flooring sub.
Paint Chips – Keeping your cabinet color and wall paint chips in these tabs. This will also keep you organized for your meeting with your painter!
Wall Paper Samples – If you are doing wallpaper, get samples of your choices and keep them in this tab to help you pick your paint colors and furniture fabrics.
Fabric Swatches – Get fabric swatches for the furniture you are using in your space if possible. Again, this will make choosing paint and wallpaper so much easier!
Furniture + Accessories Spec Sheets – Add these as you make your final choices. You will need to refer back to them for measurements and color selections for paint and finishing touches.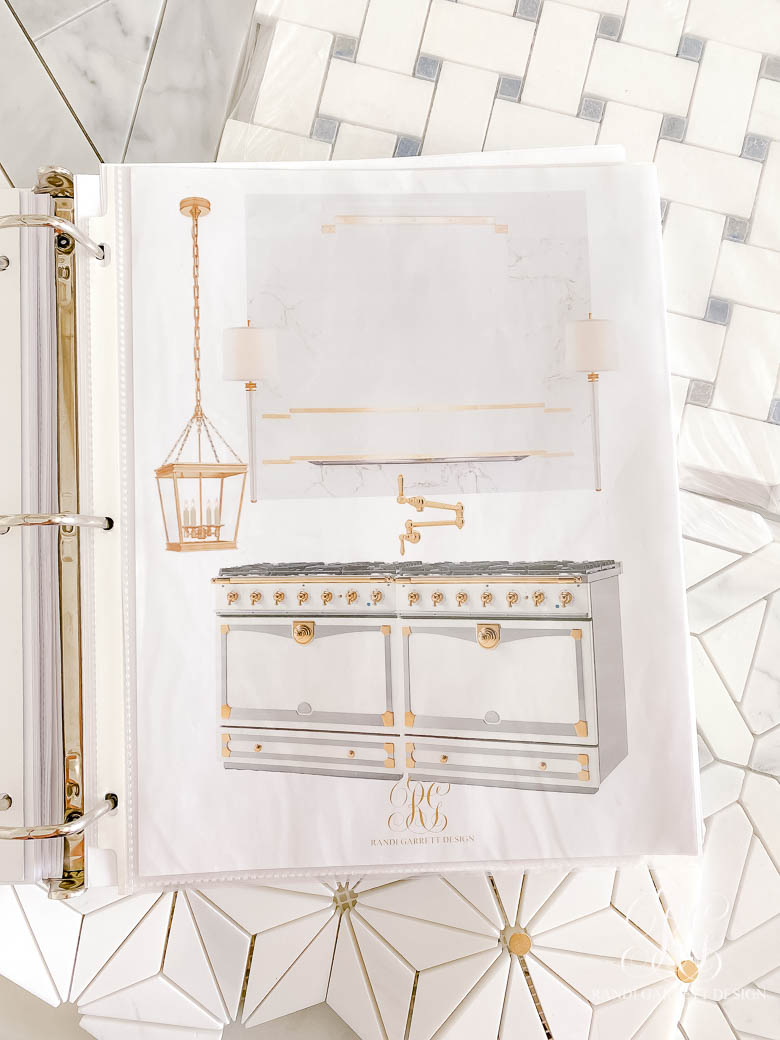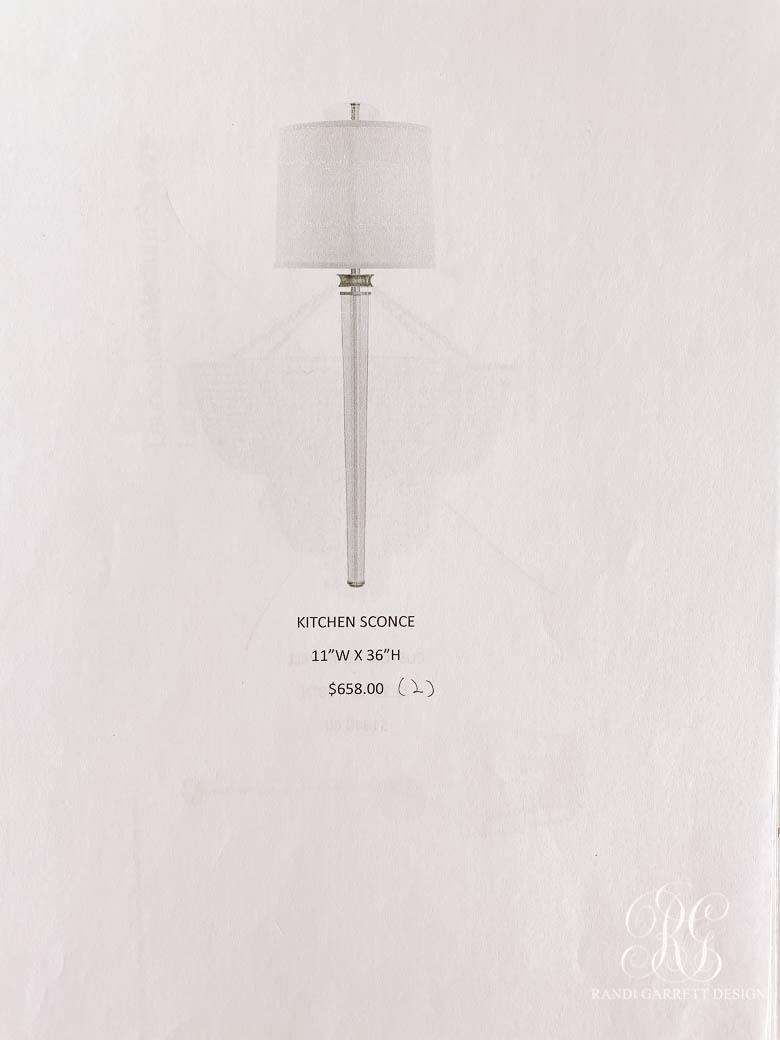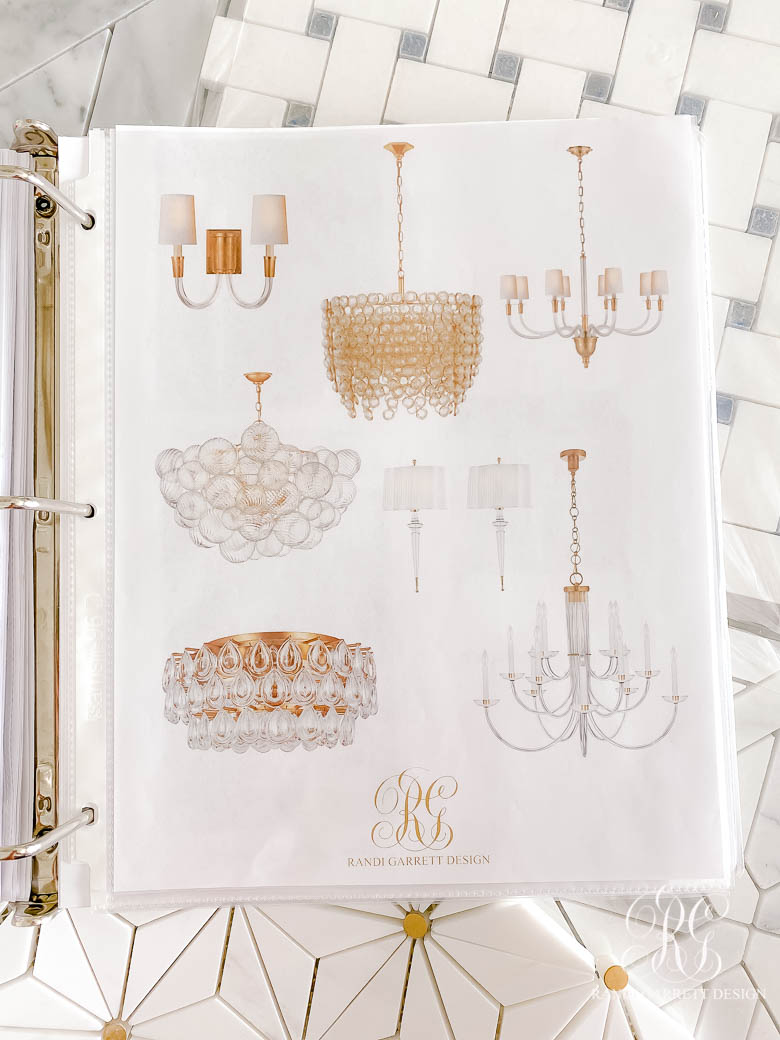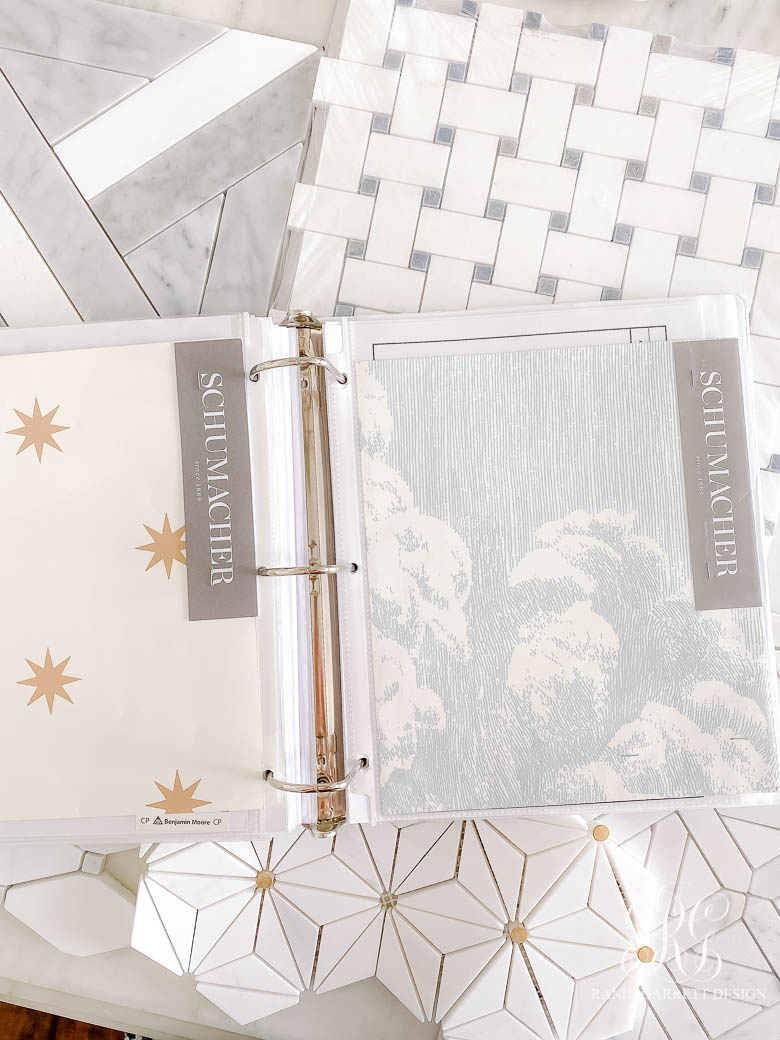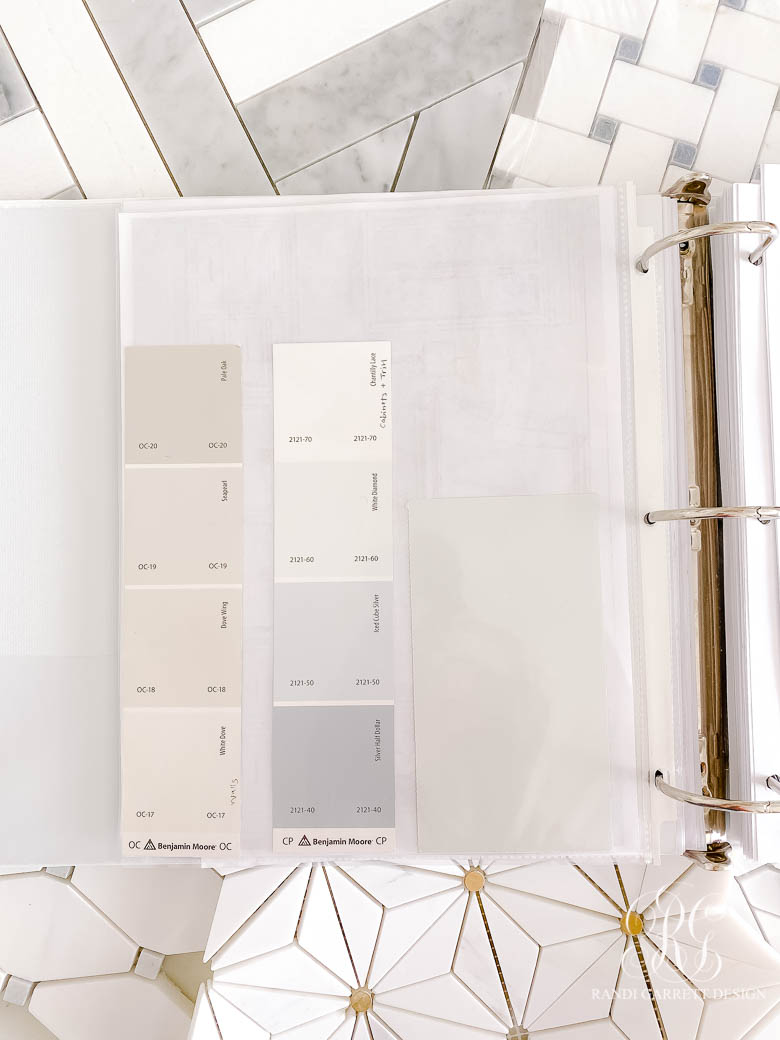 Add more tabs to fit the need of your project. I honestly couldn't have gotten as far in this whole process without this Building Binder! Like I said, it is my brain! I hope this helps you in some way in whatever fun project you have going!