Summer is really my favorite time of the year! I love having the kids home with a less busy schedule. The slower, sun filled days breath new life back into my soul. With the new summer season, I crave cleaner home decor that helps bring that summer relaxing feel into our home. Today I wanted to share a little tour of our family room and kitchen styled for some summer relaxation. You'll notice calm colors and simplified arrangements that invoke a sense of relaxation and peace.
Summer Family Room
A few minor changes with pillows and accessories, and our family room feels fresh and relaxing for summer! Use these simple tips to get your's ready for summer relaxation too!
Give your family room a calm feel by adding a rug with a soothing color scheme – I tucked away our vibrant blue rug, and used our softer toned gray rug as an anchor for the room. These soft colors are so relaxing and set the tone for the room. Our rug was custom made, but here is a similar neutral rug.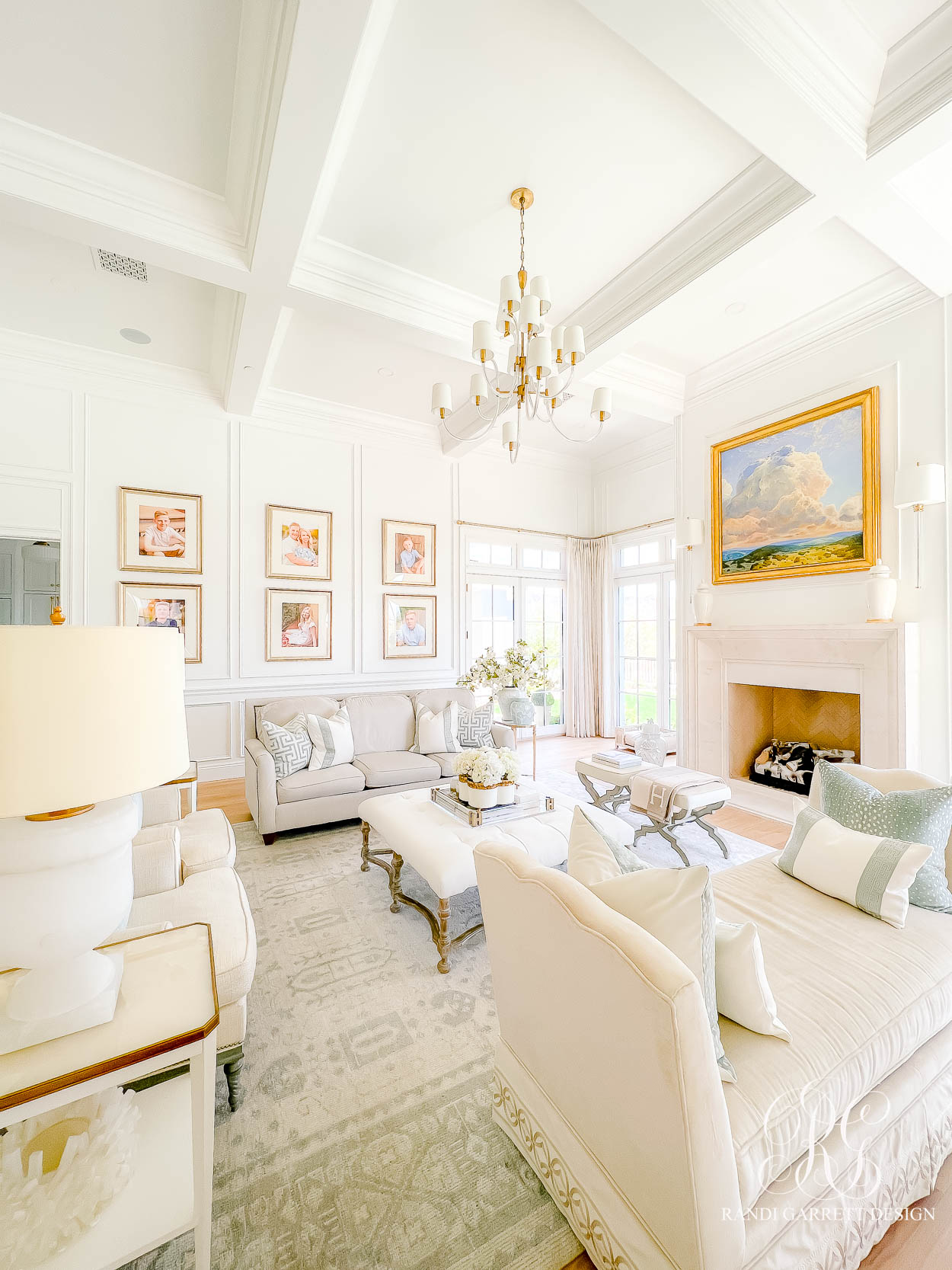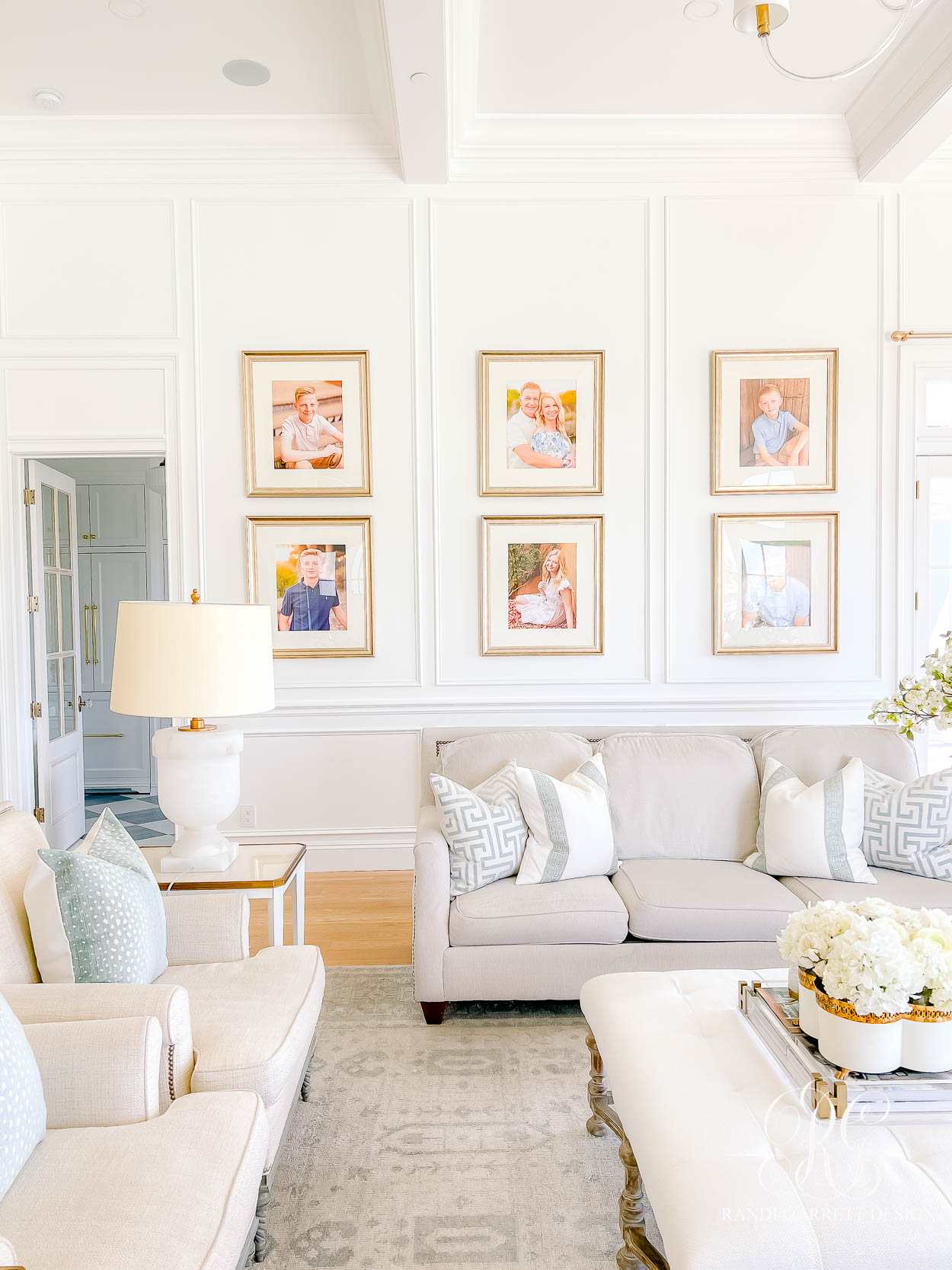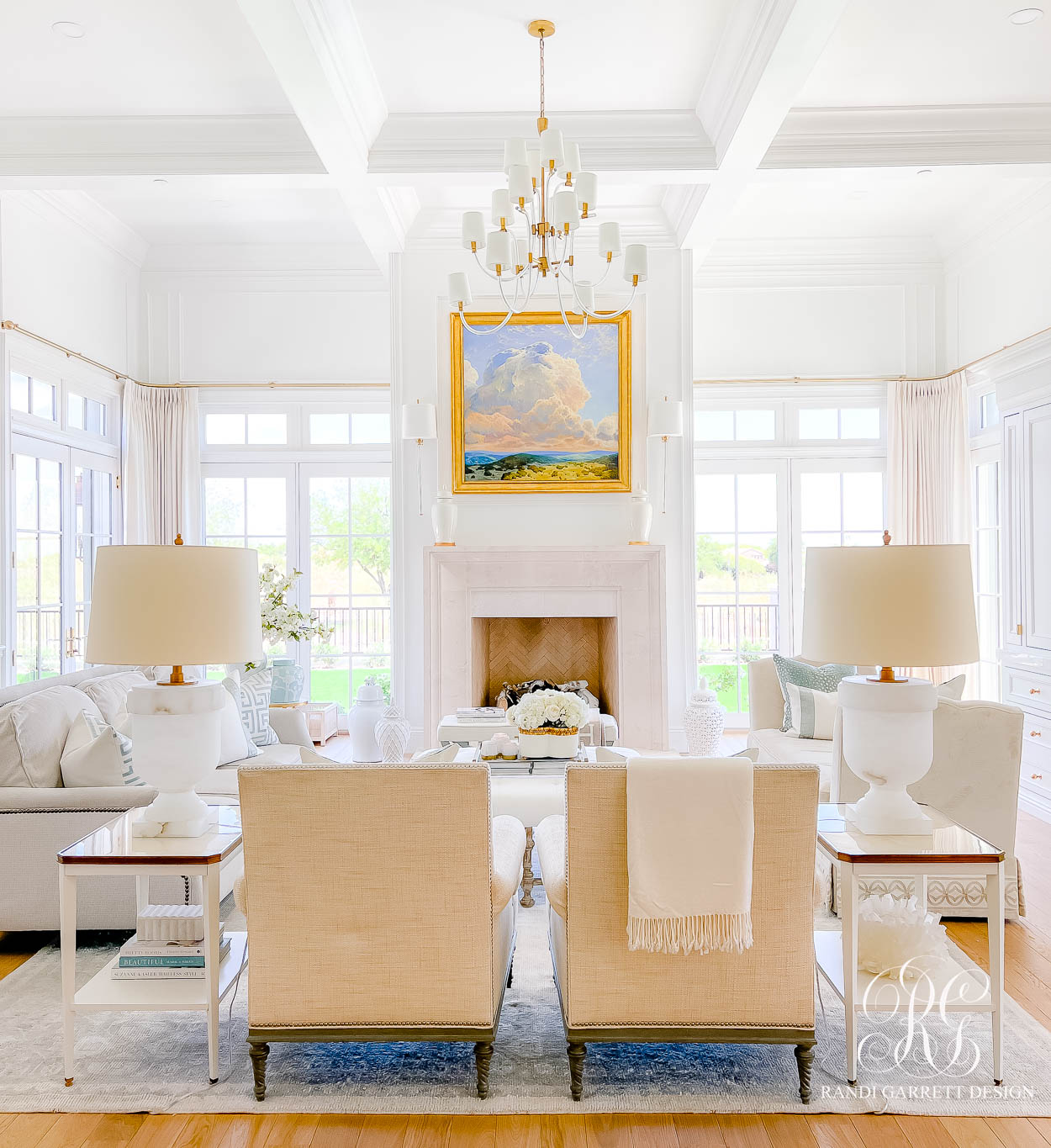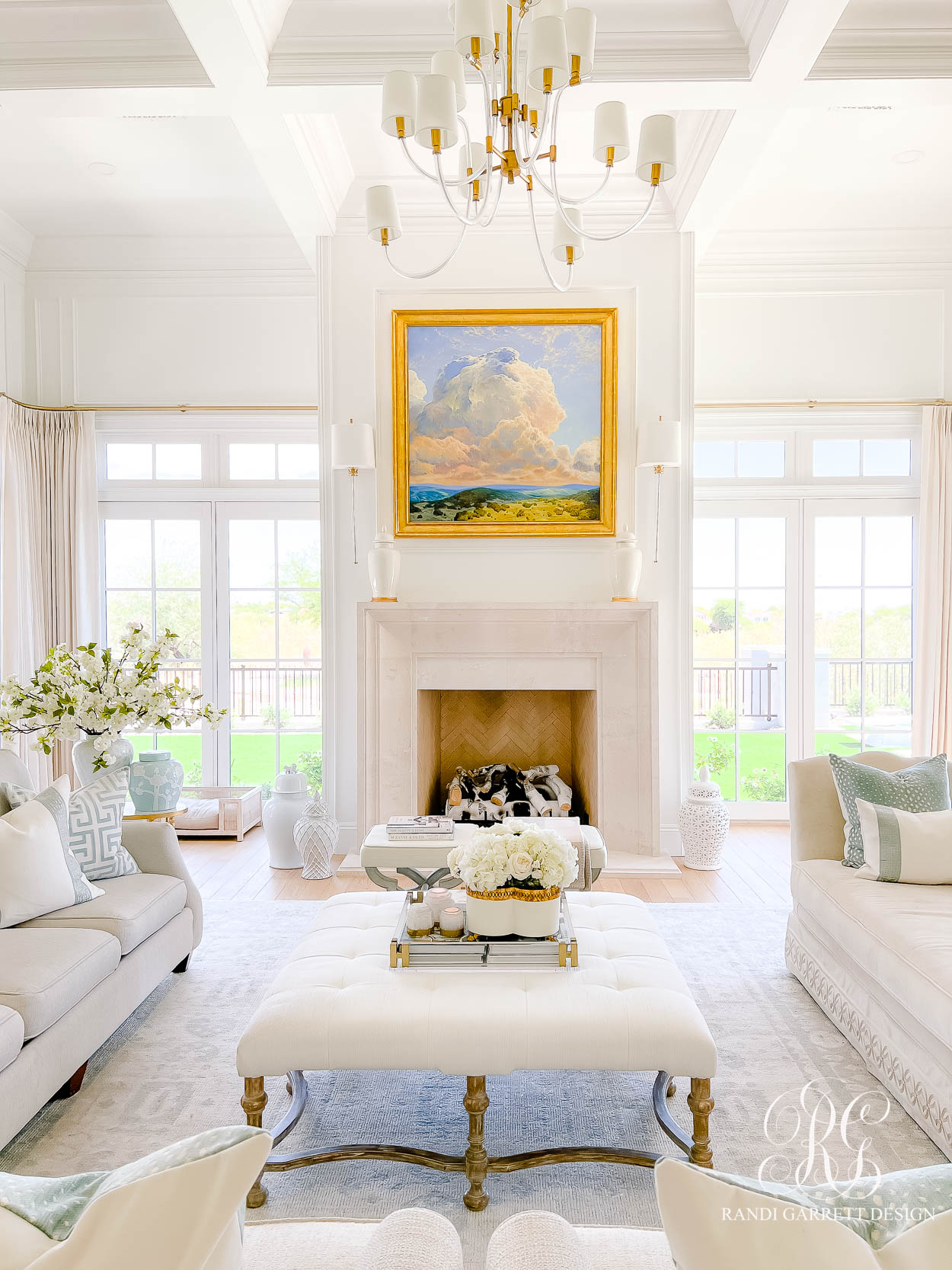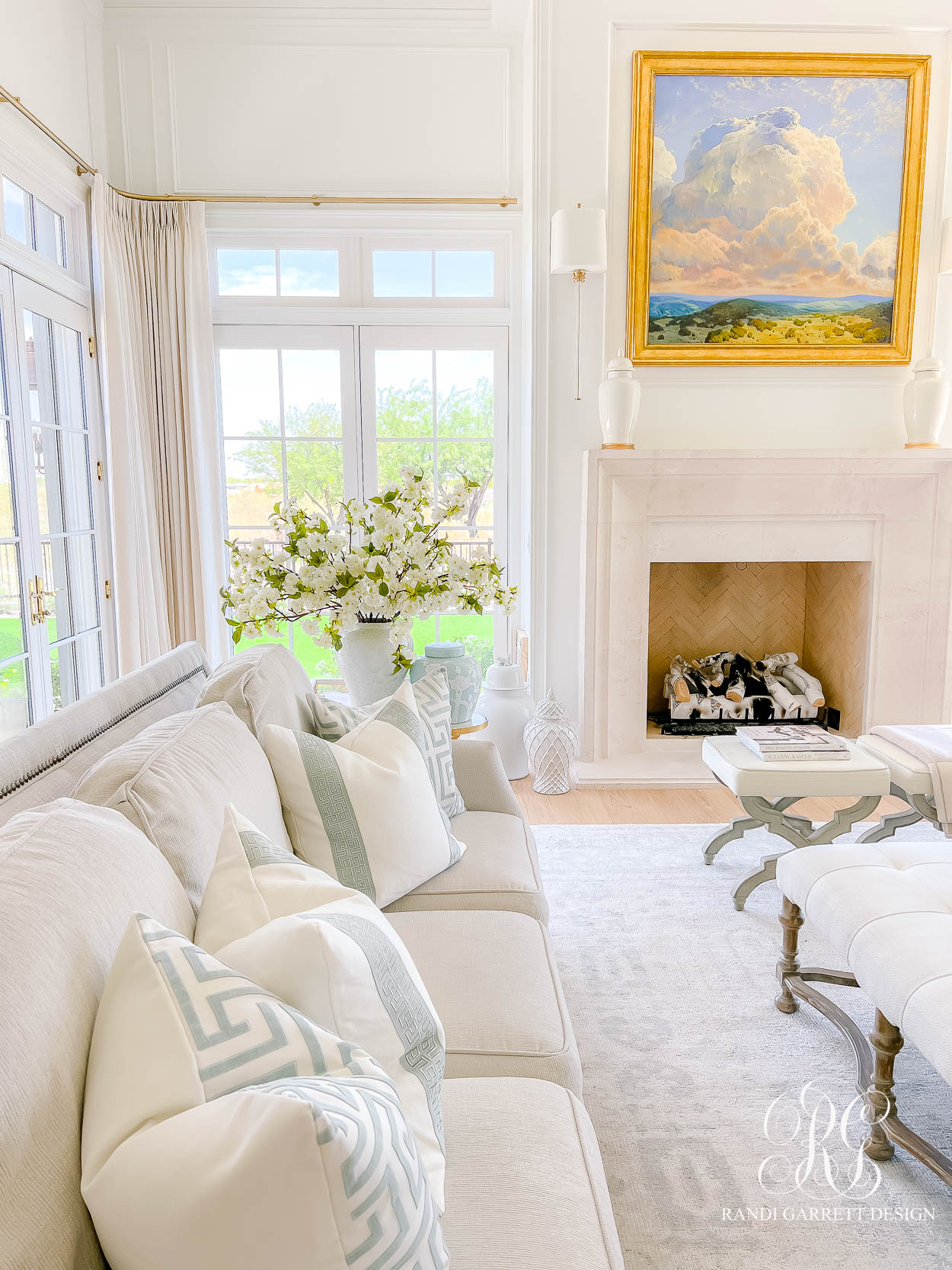 Add summer florals to brighten your room – I love white cherry blossoms and other white whimsical florals to bring some cheer to your family room. Scroll and tap the arrows below to seesome of my favorite summer florals to add to any room.
Keep accessories to a minimum – Simplified vignettes give your home a peaceful, relaxing feel. Below are some of my favorite accessories to add to your home without overwhelming it.

Florals


Accessoires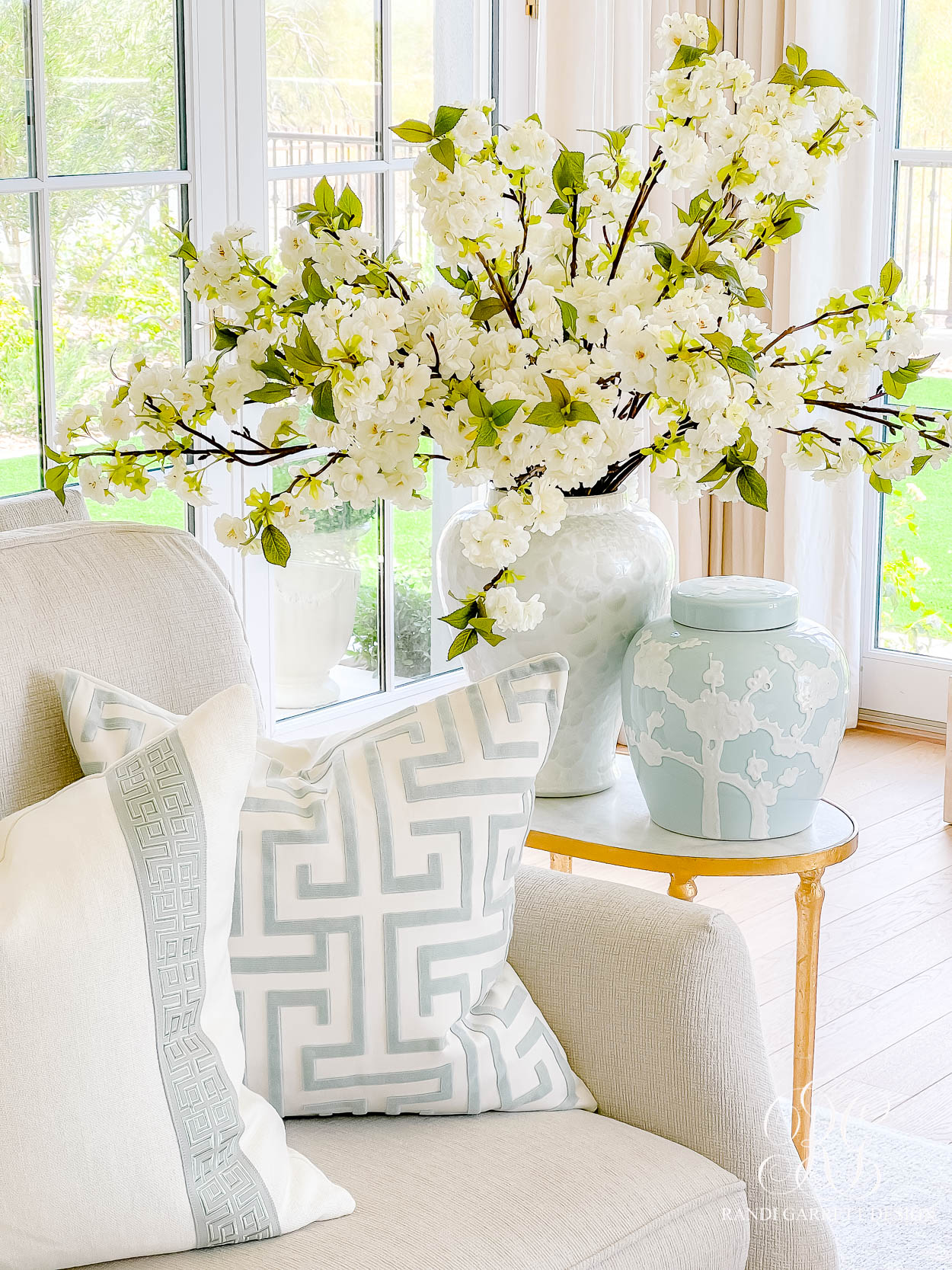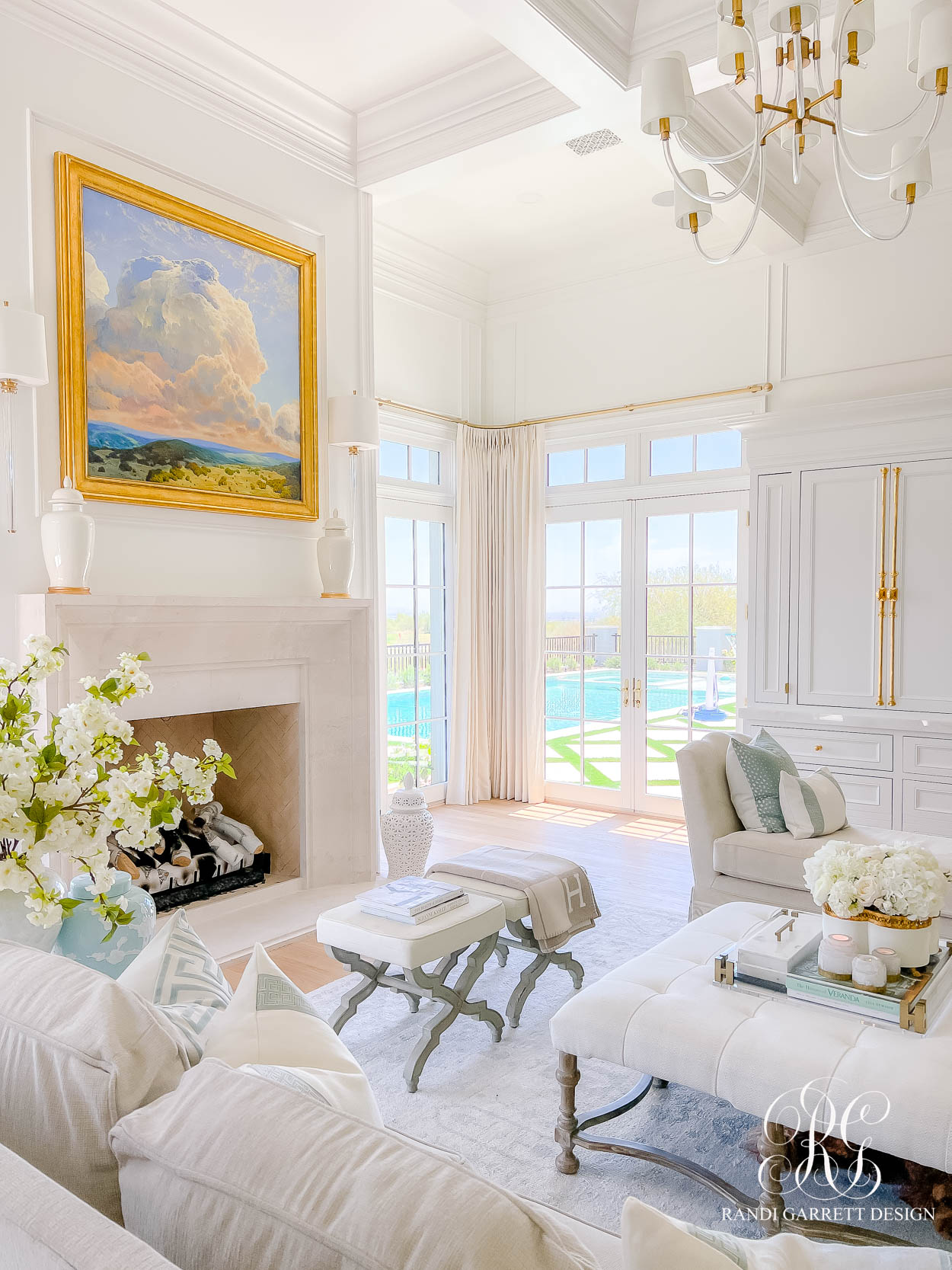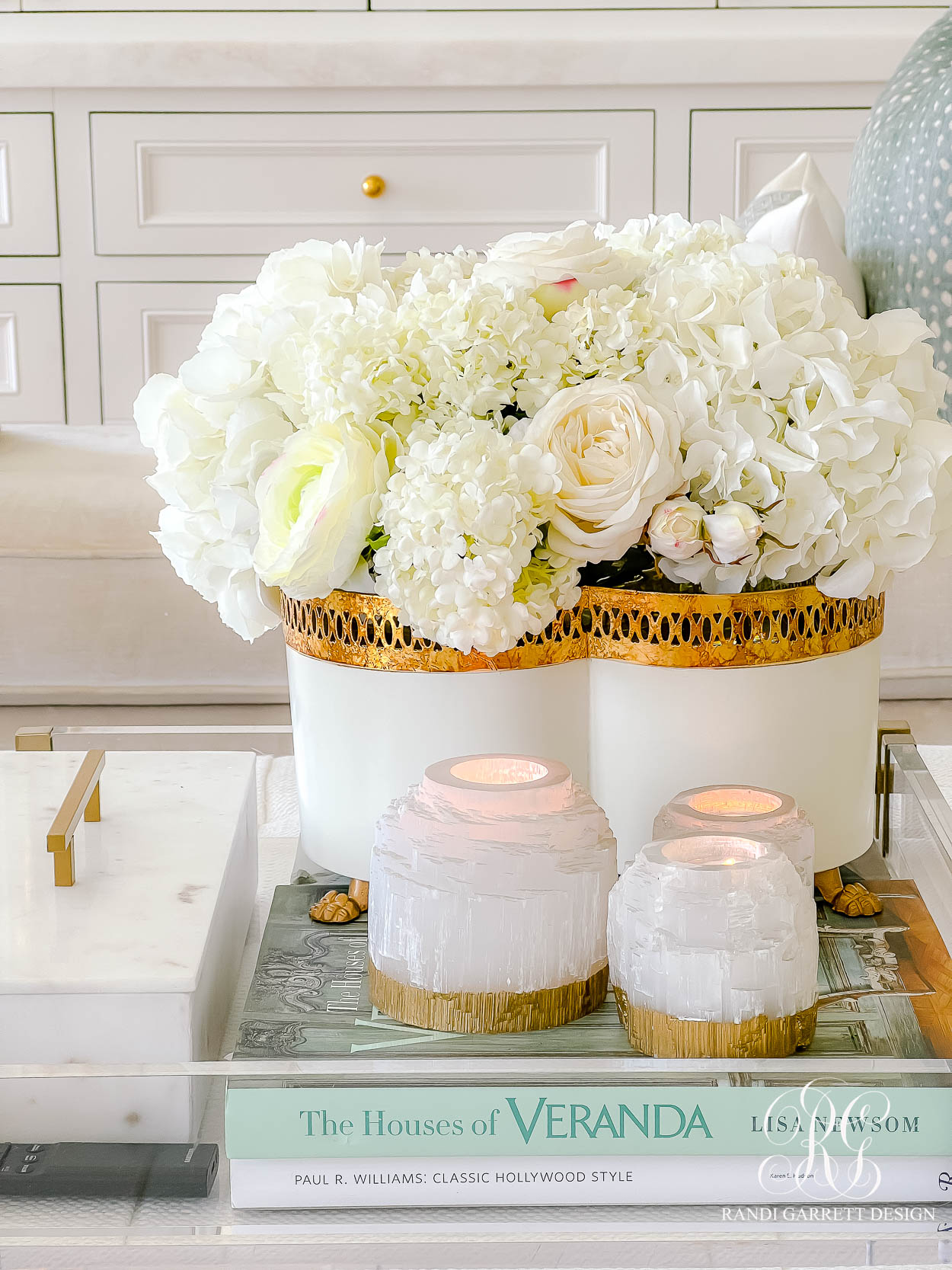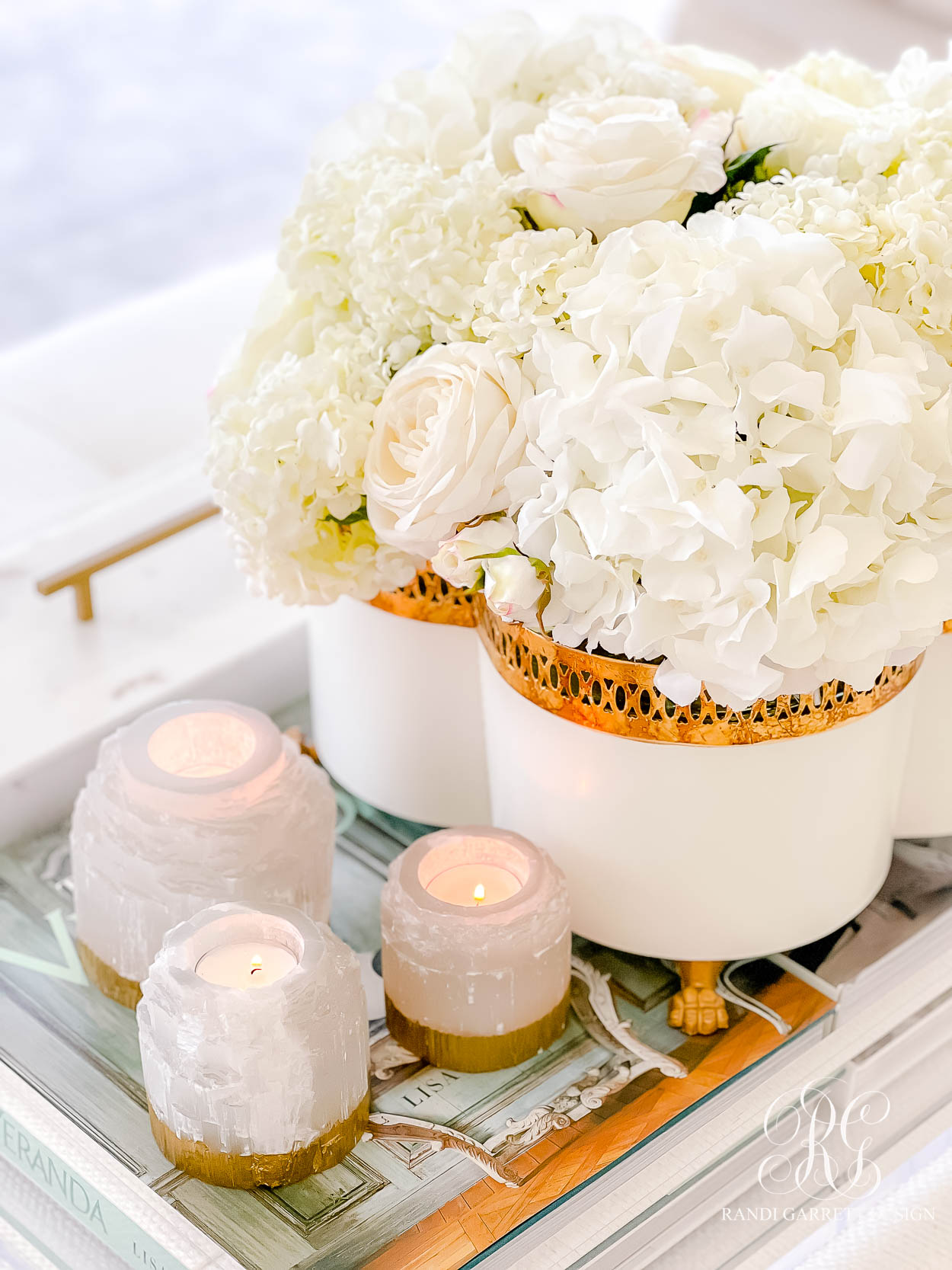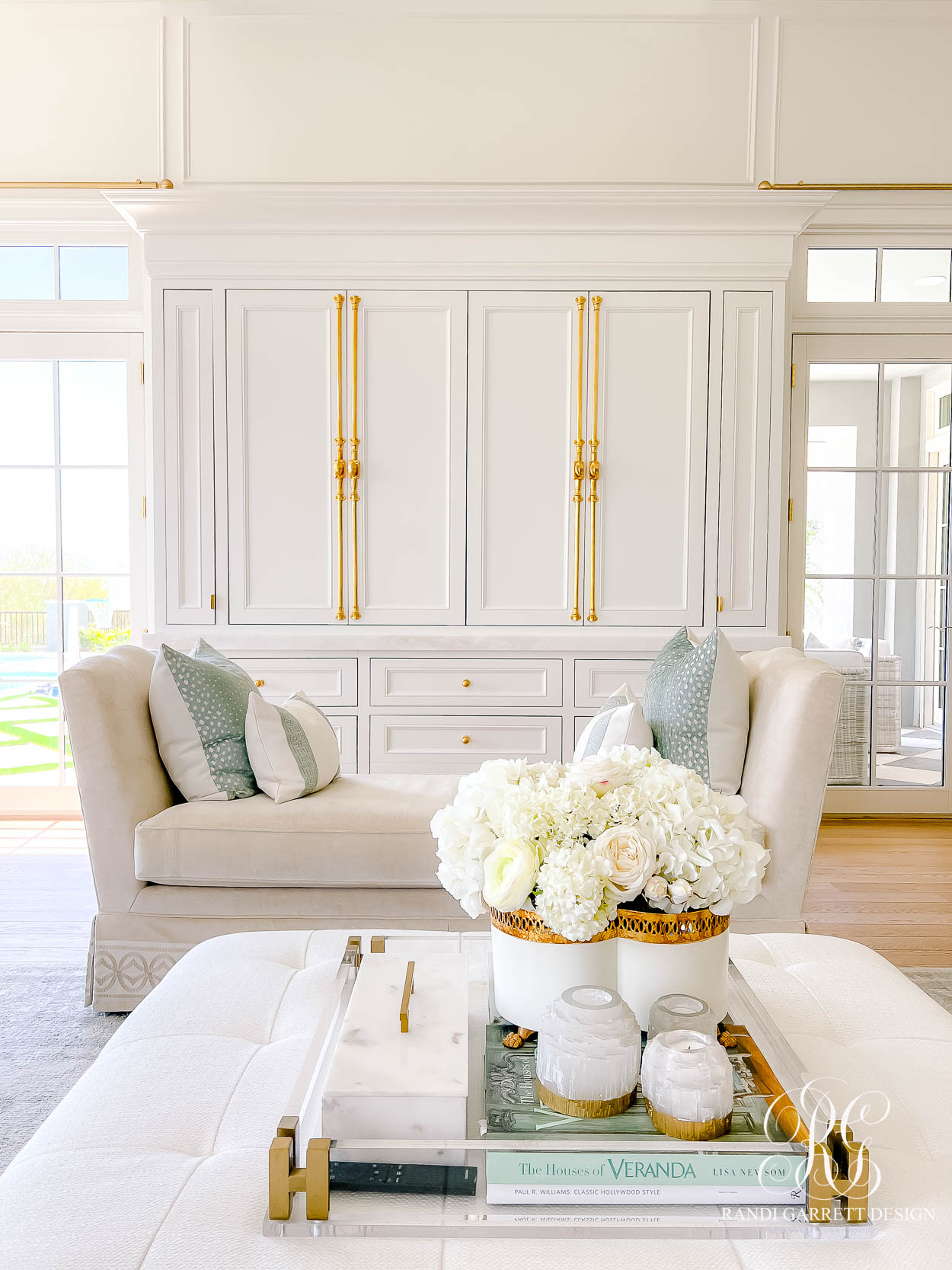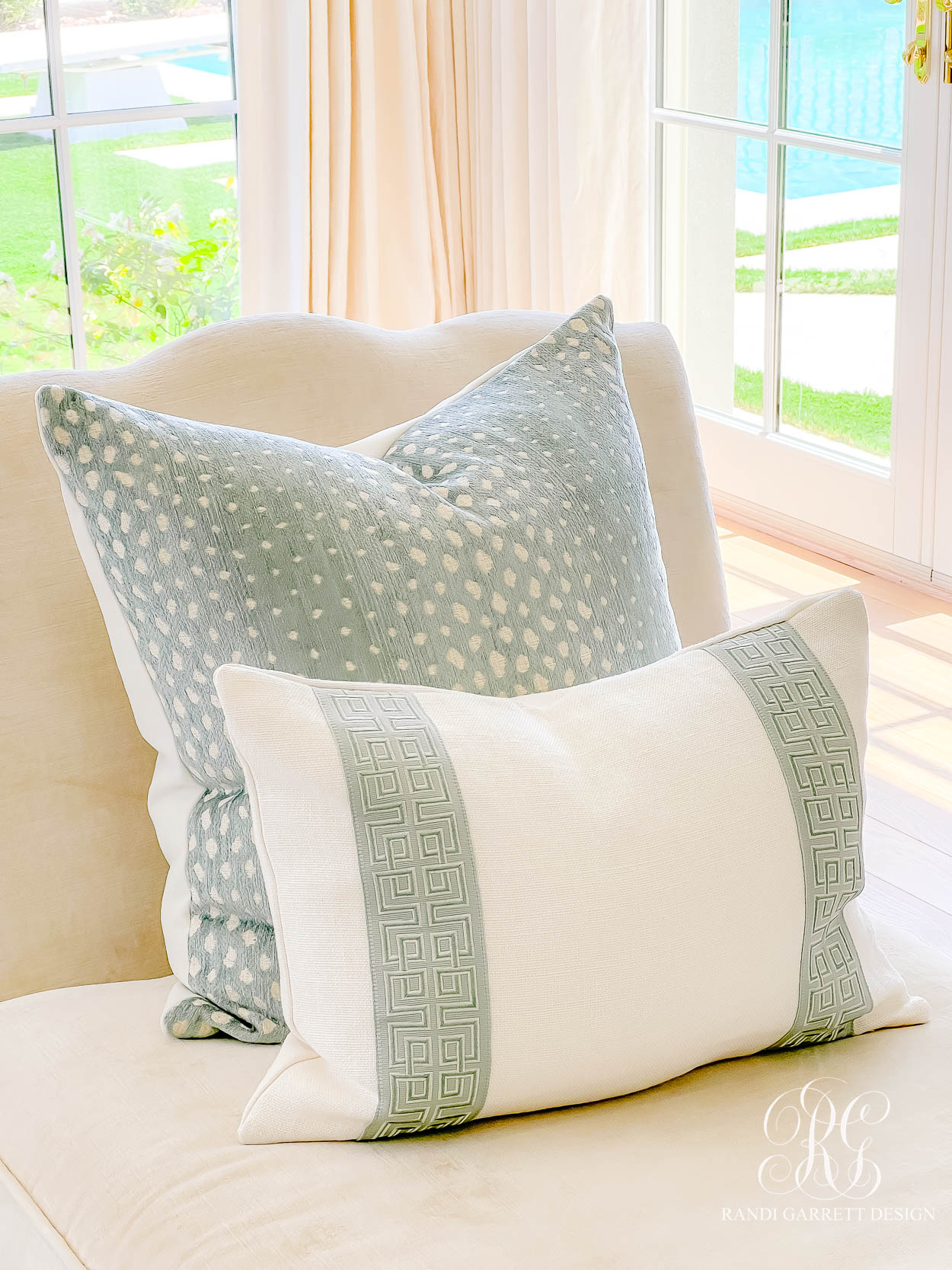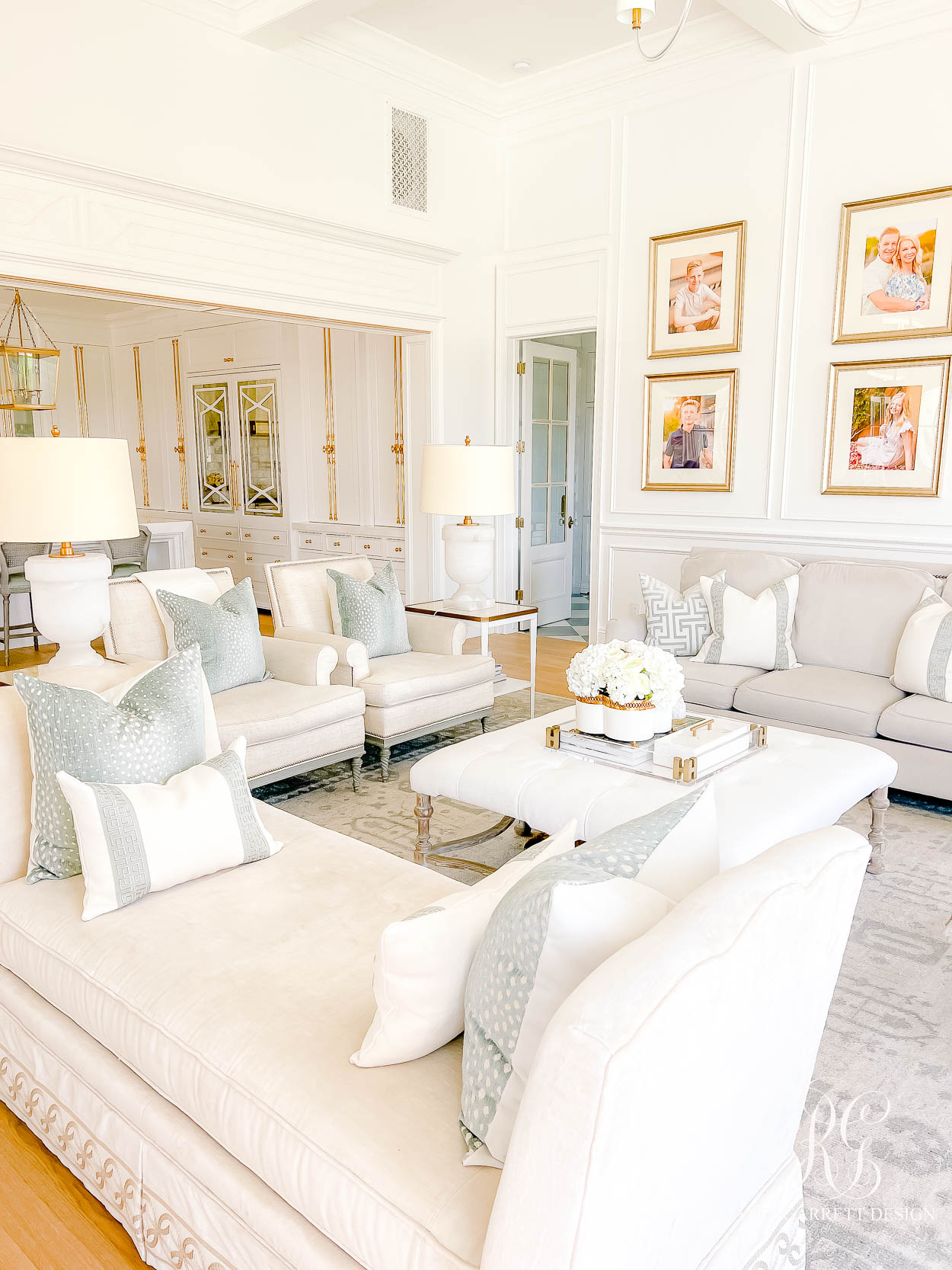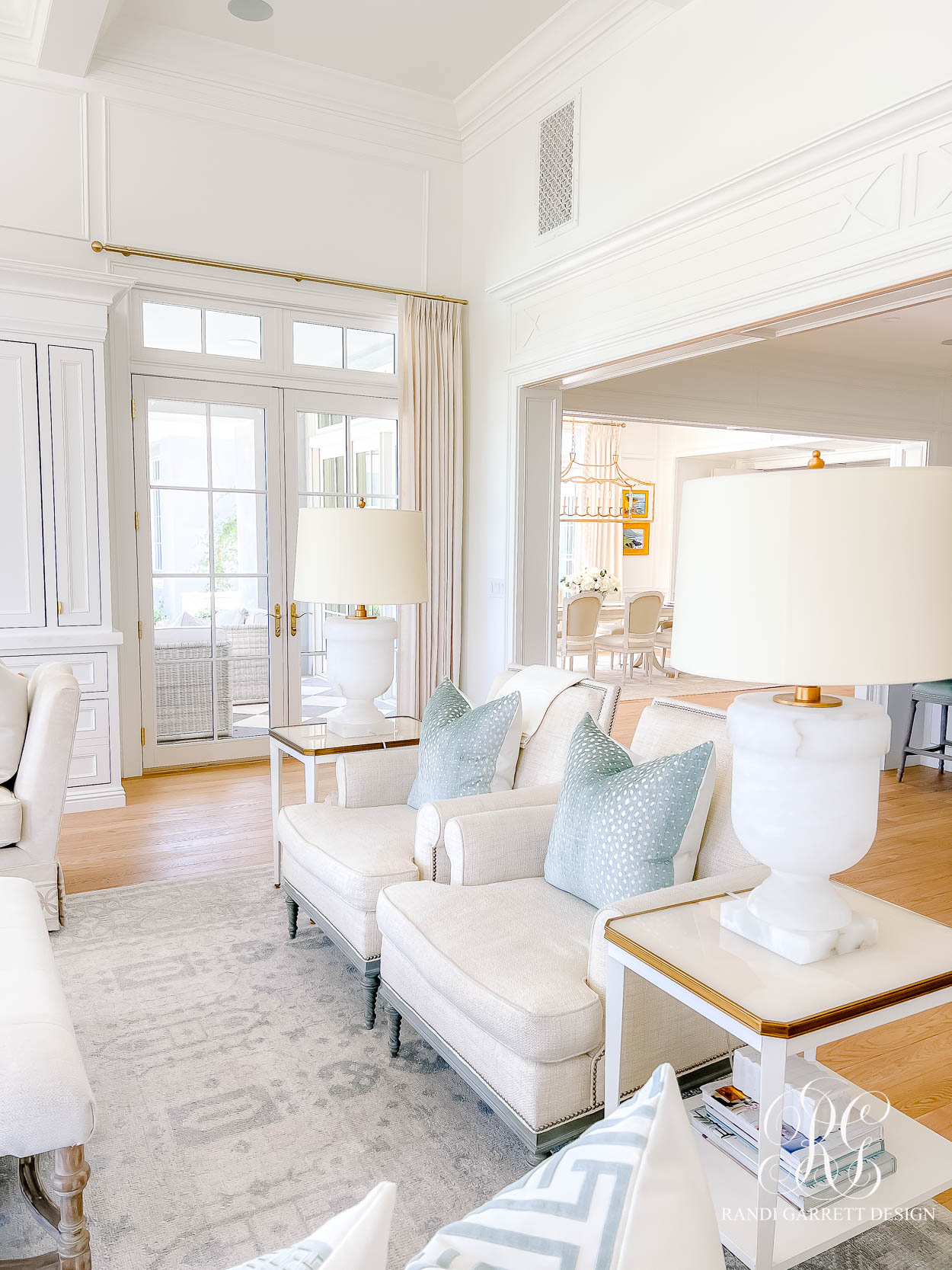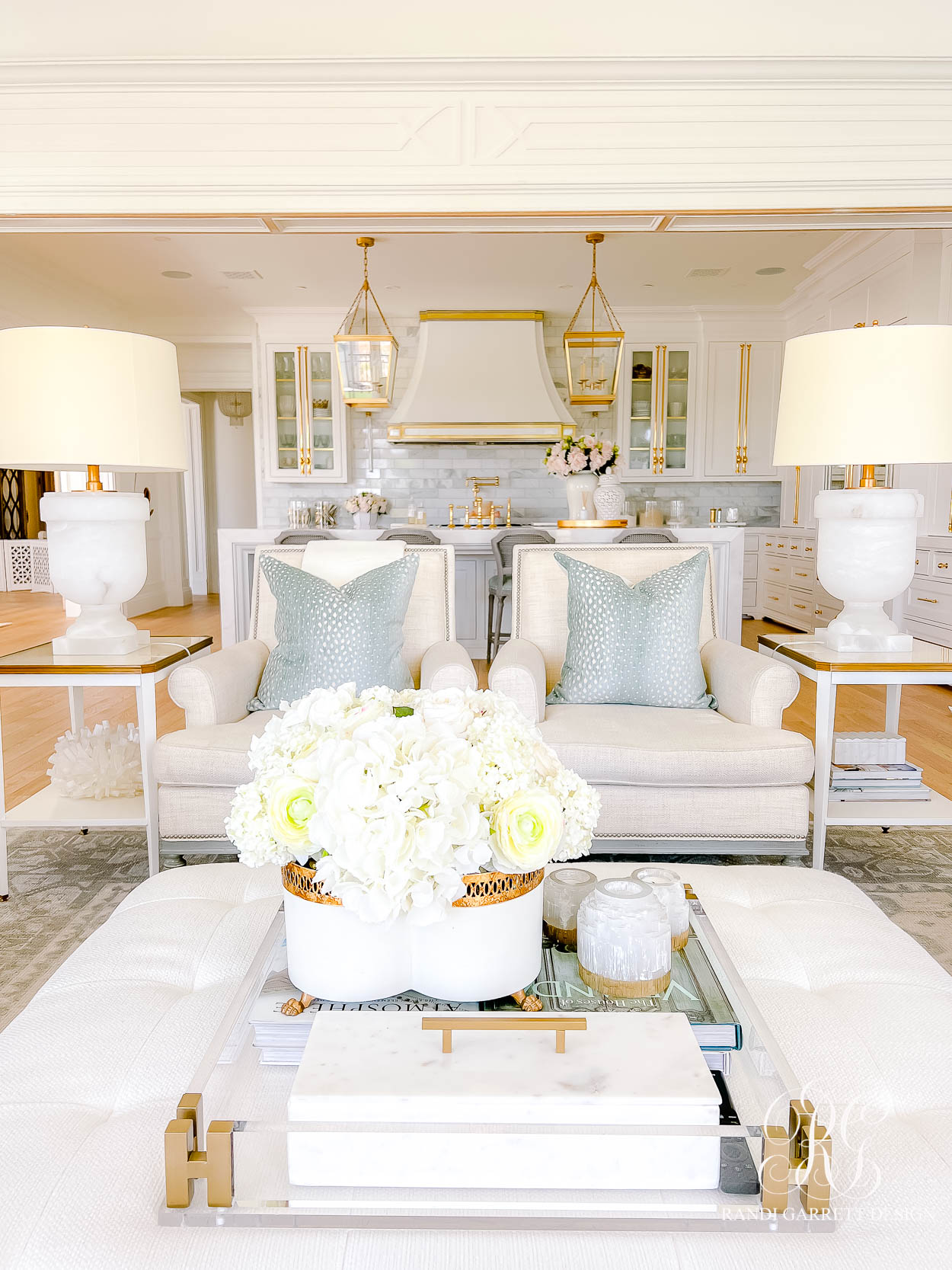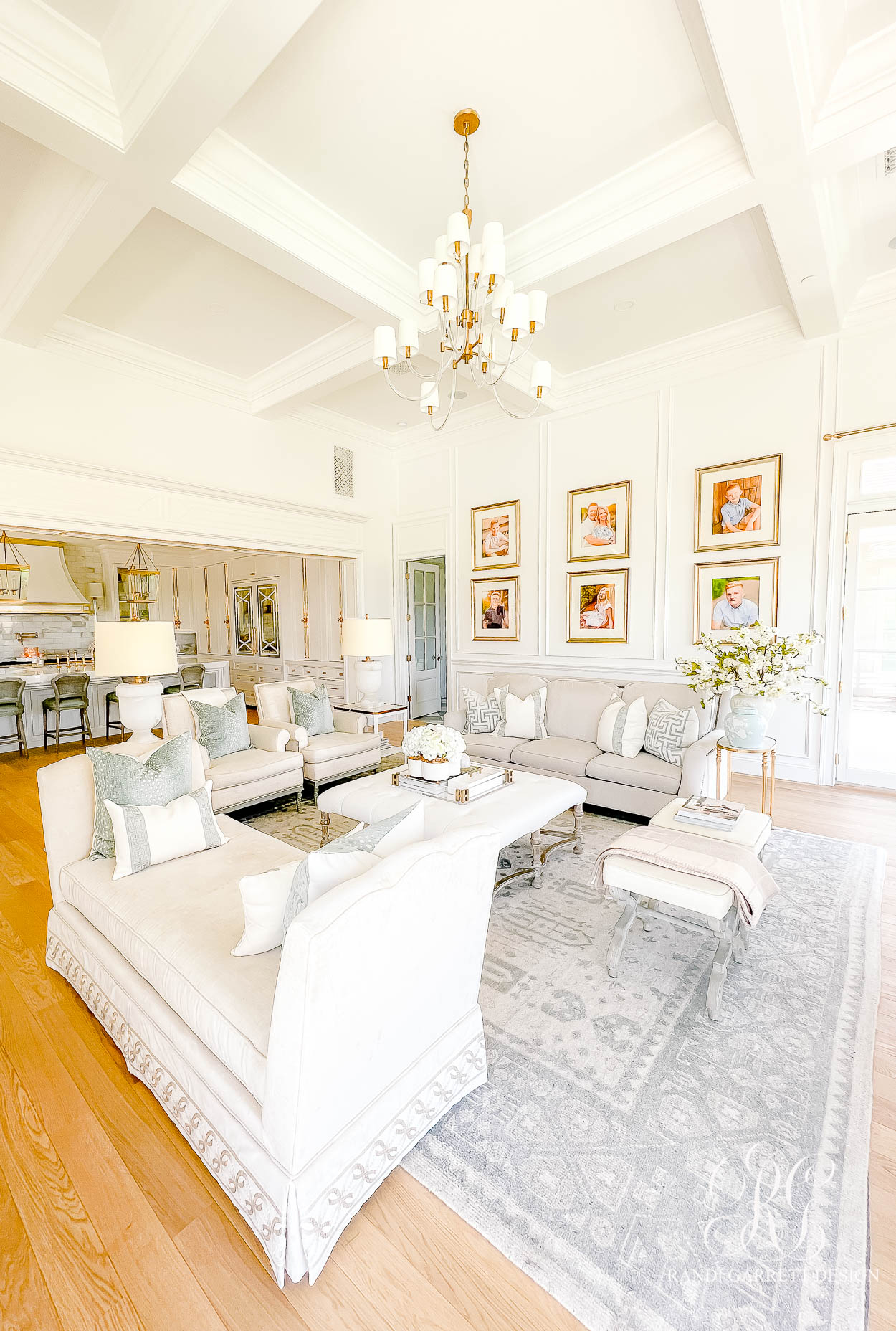 For lighting and furnishing sources, visit my family room reveal post here.
Summer Kitchen
Our kitchen got sprinkled with summer scents and a few summer arrangements. It doesn't take a lot to give your kitchen a summer vibe. Here is what I did…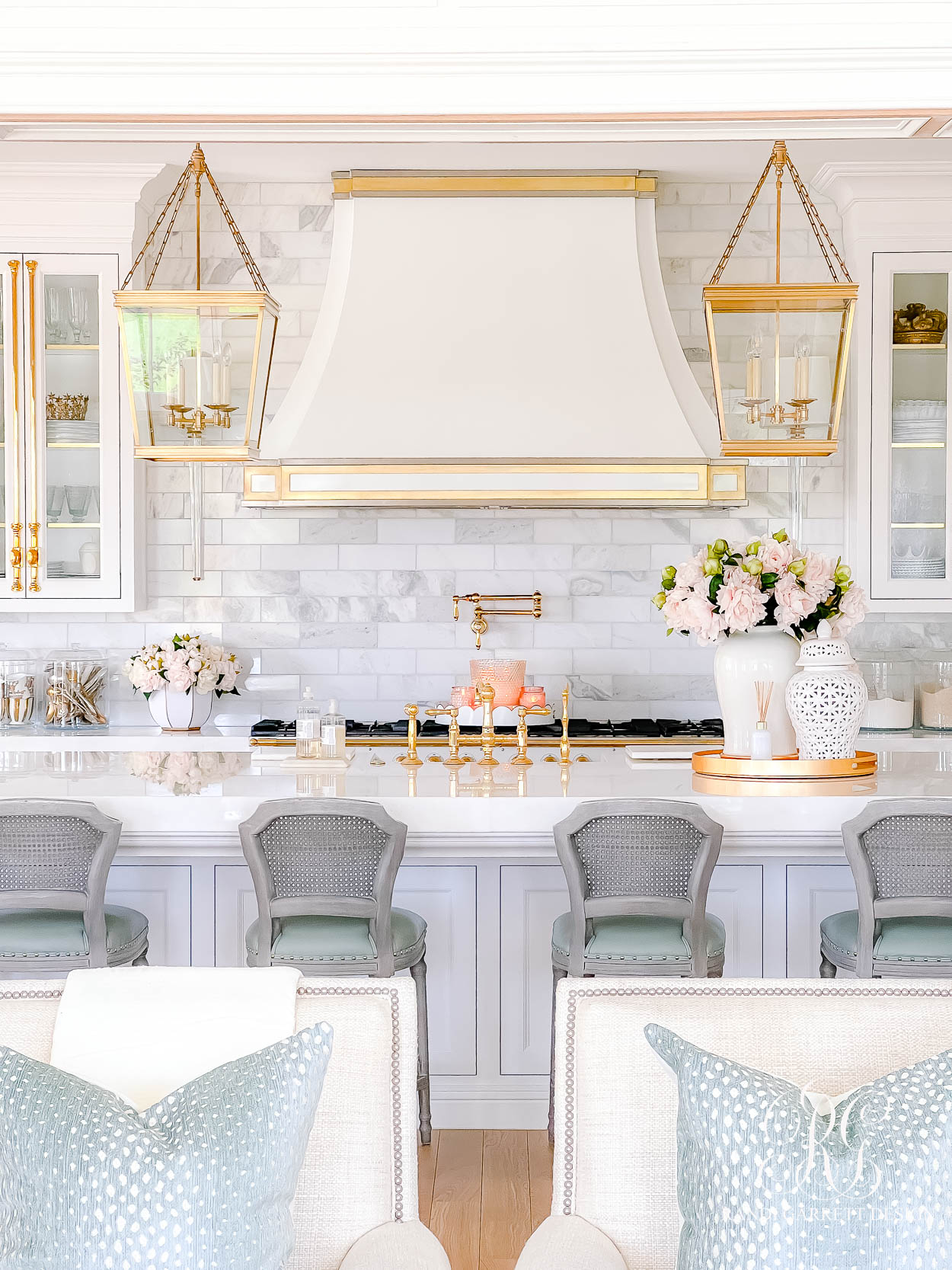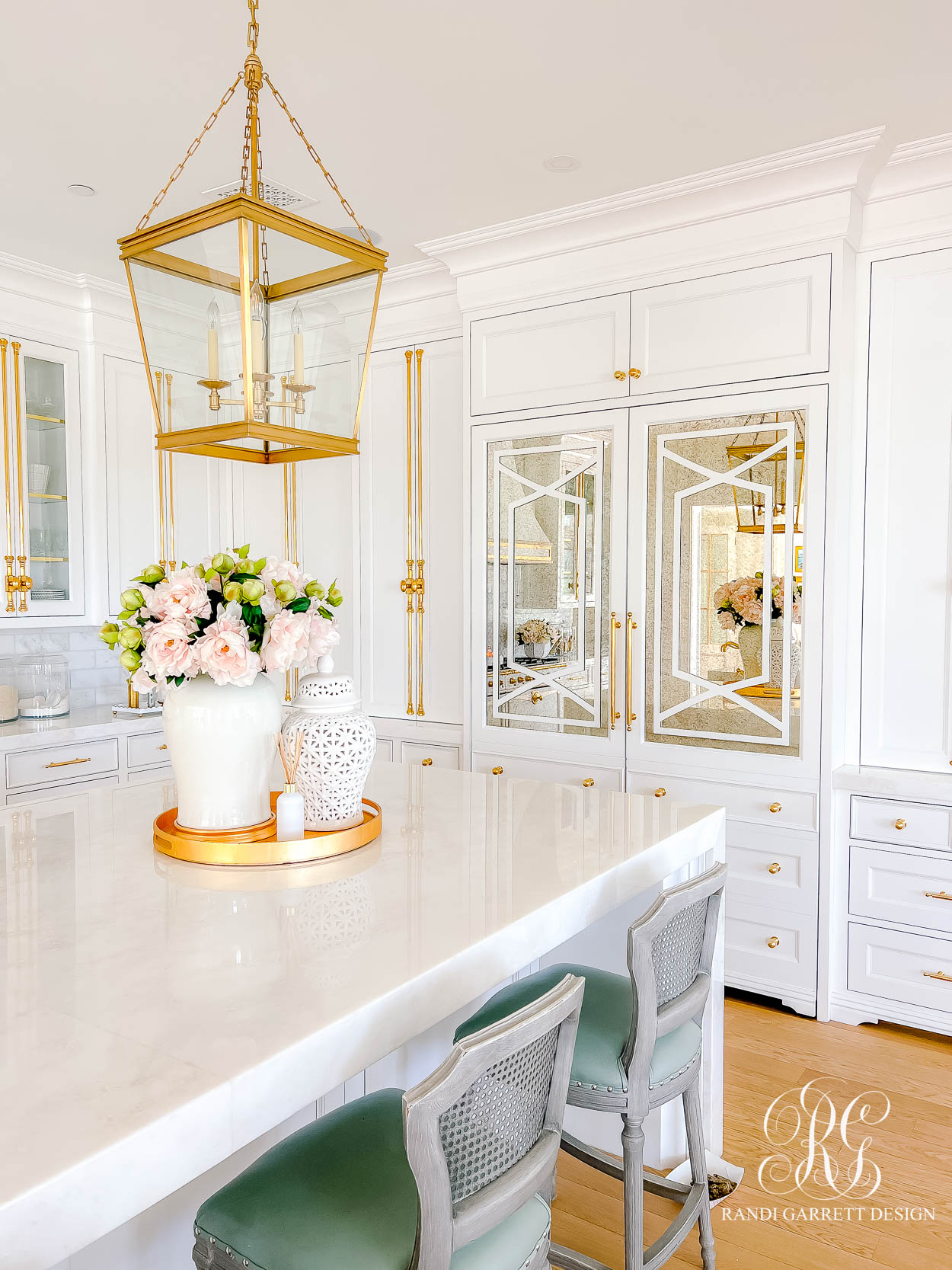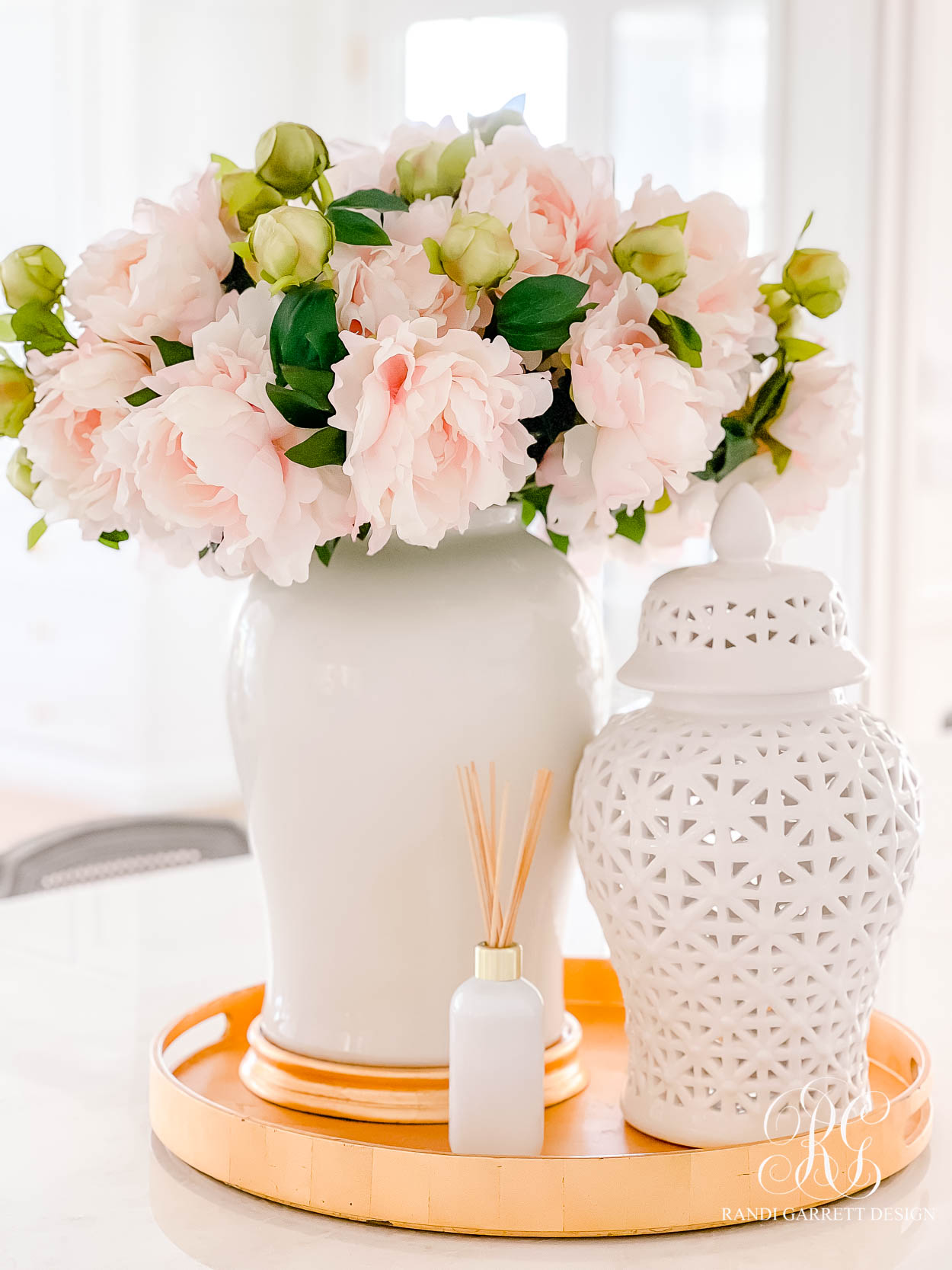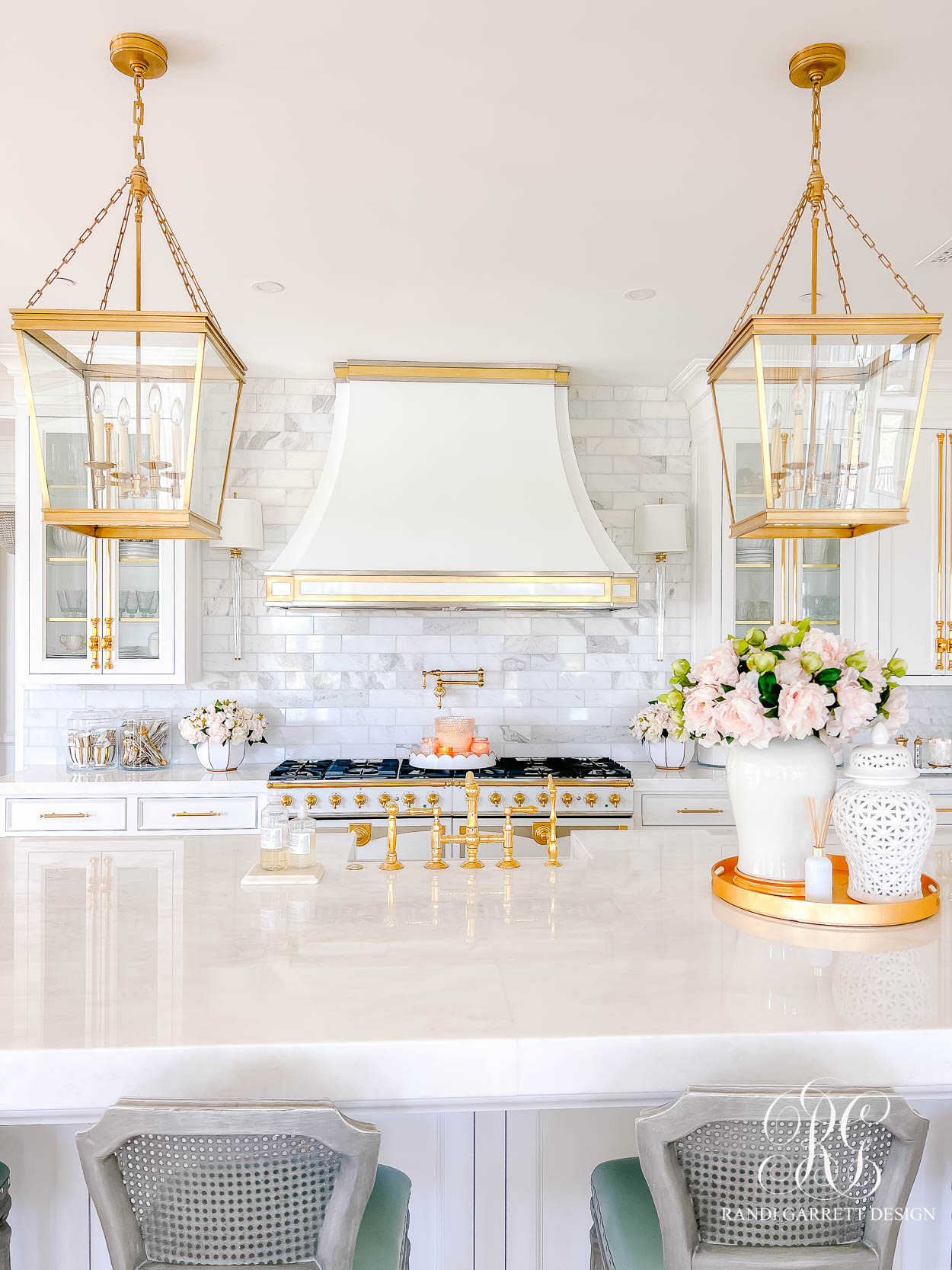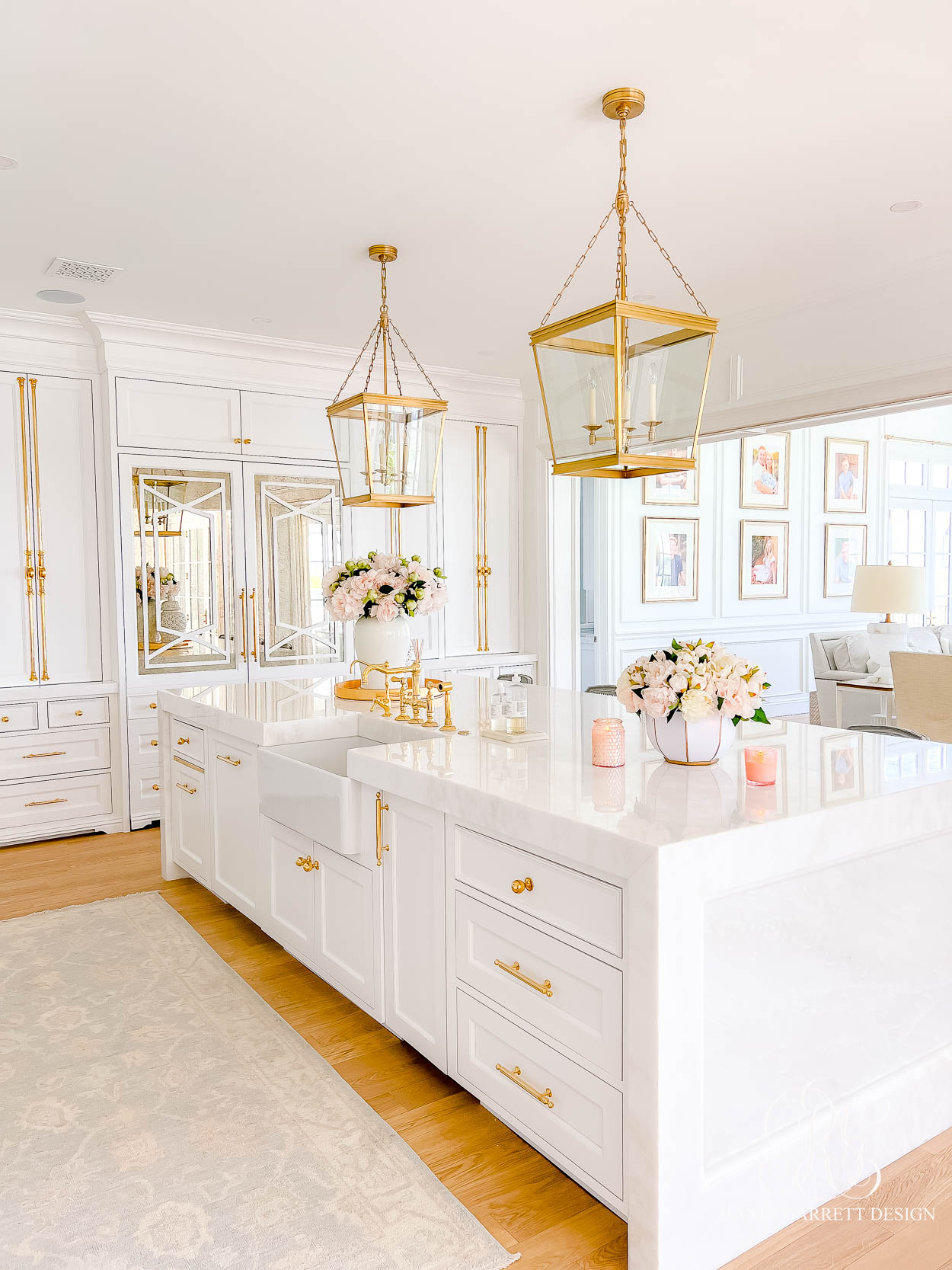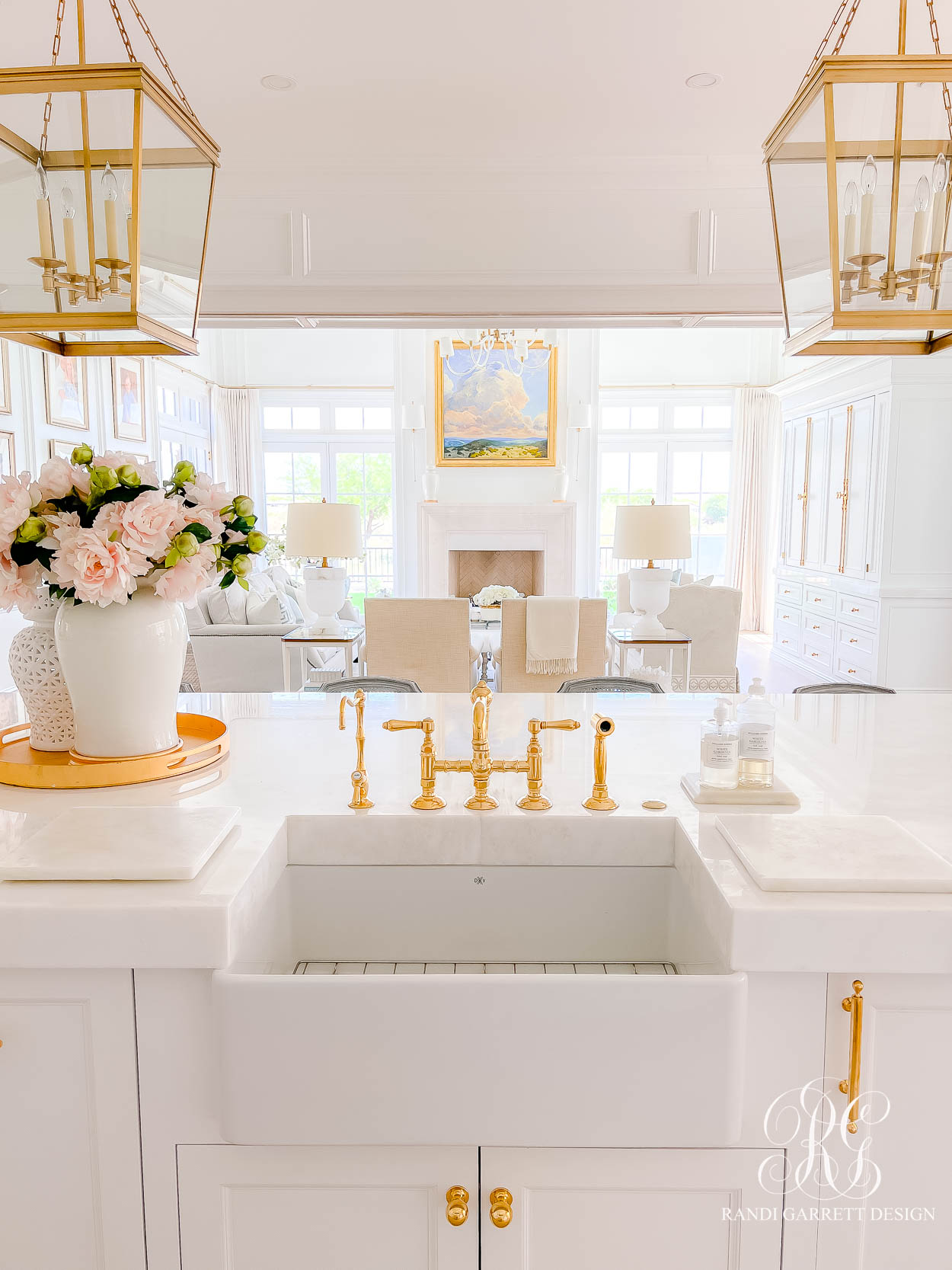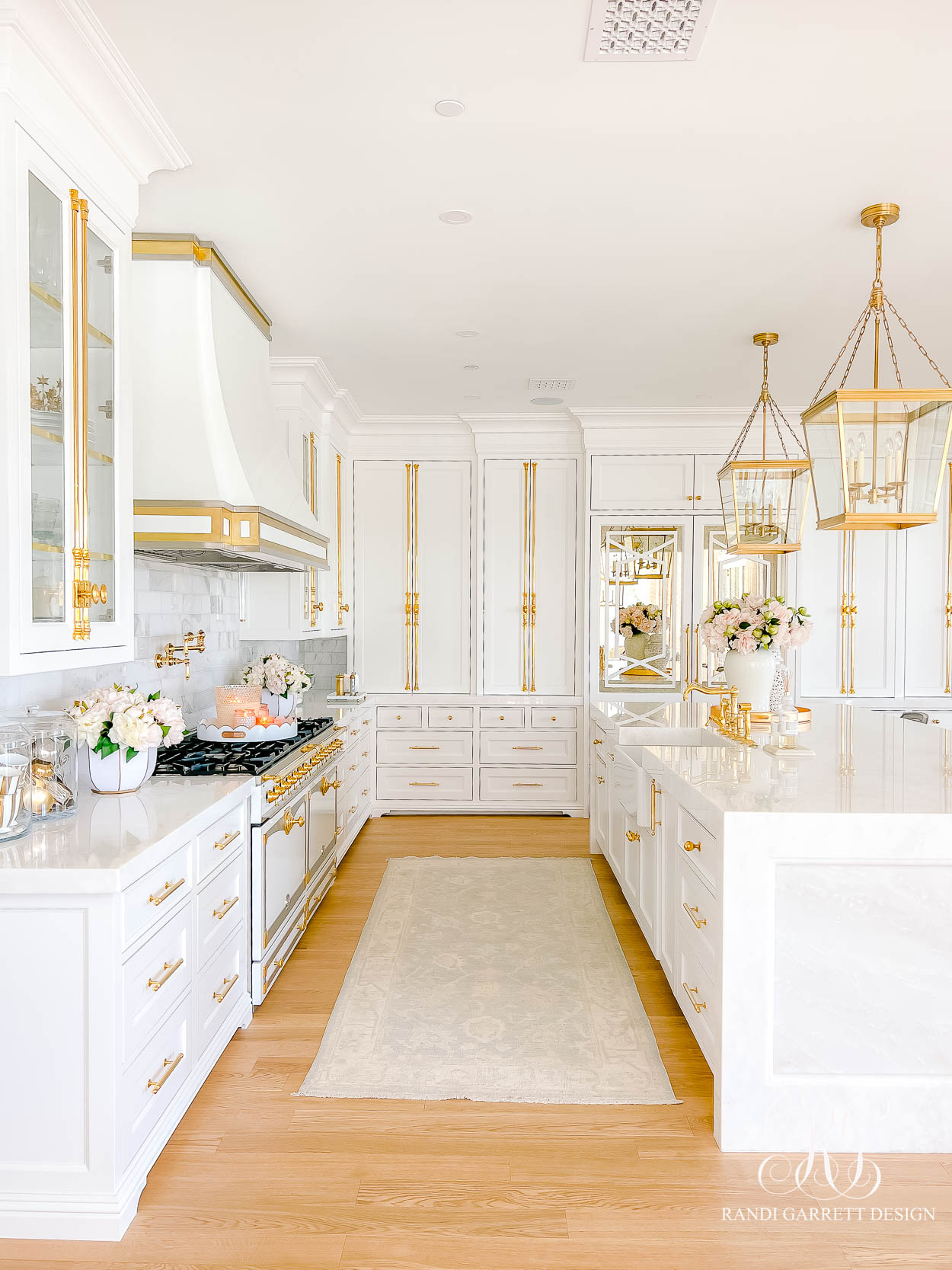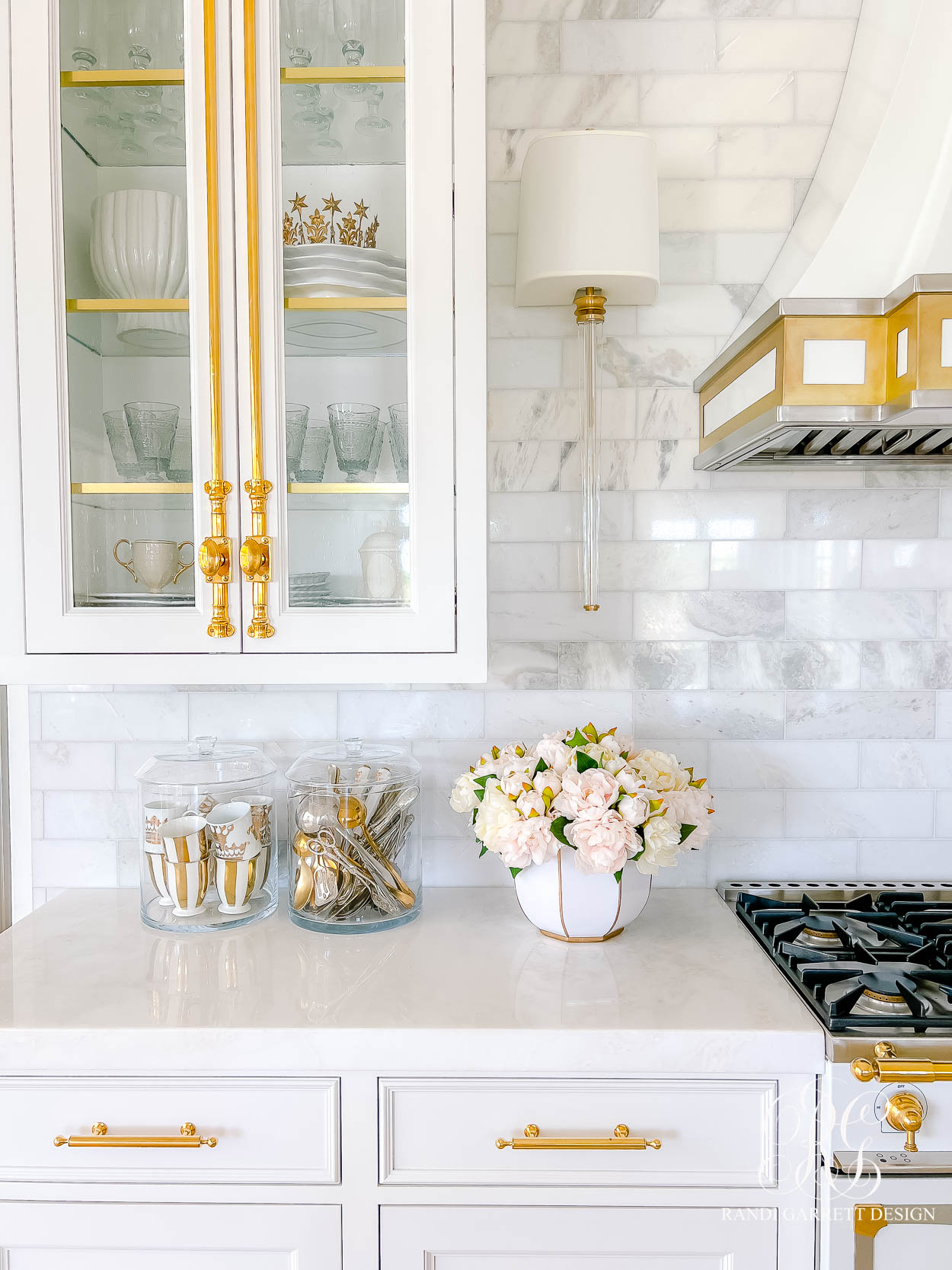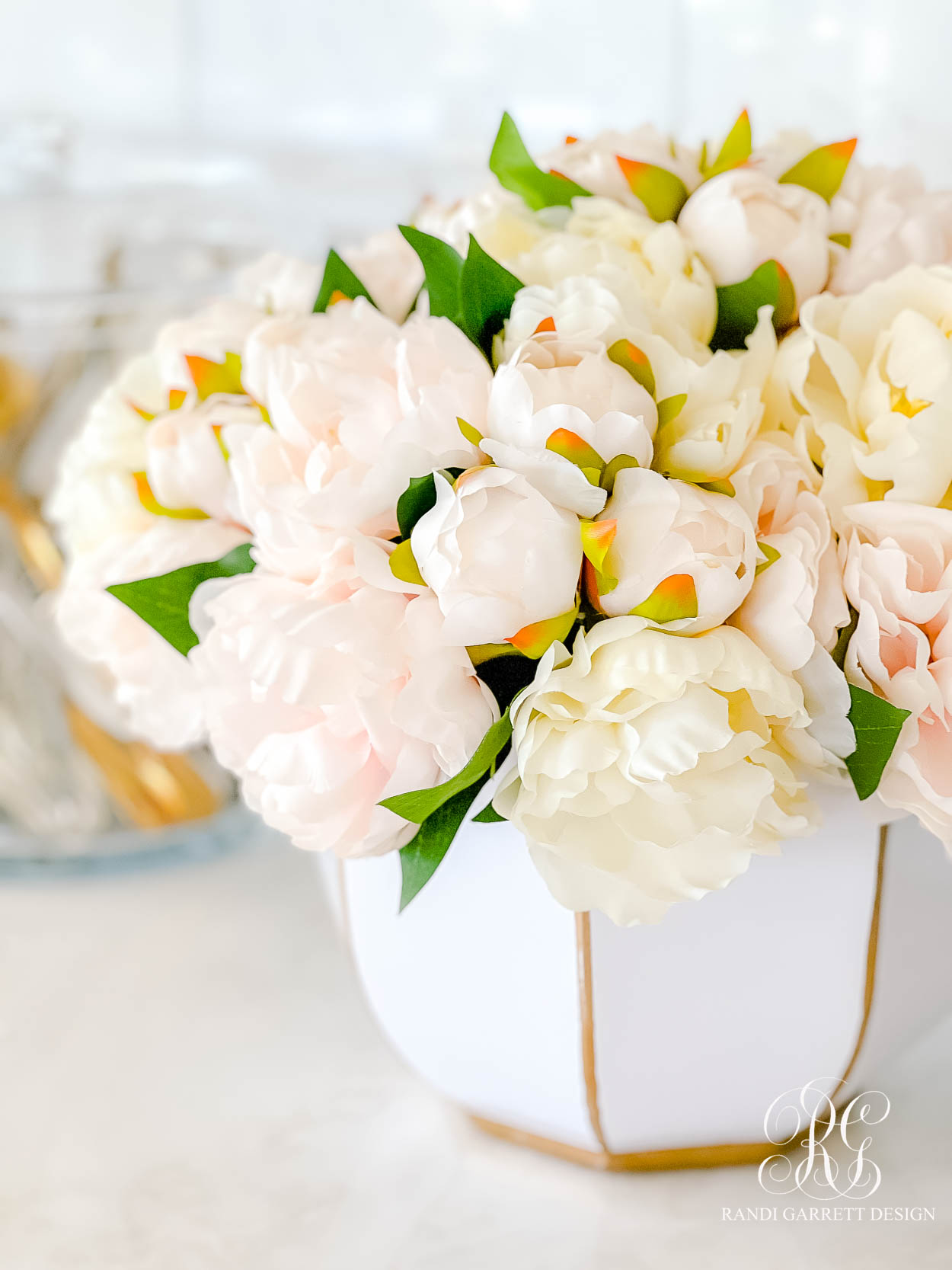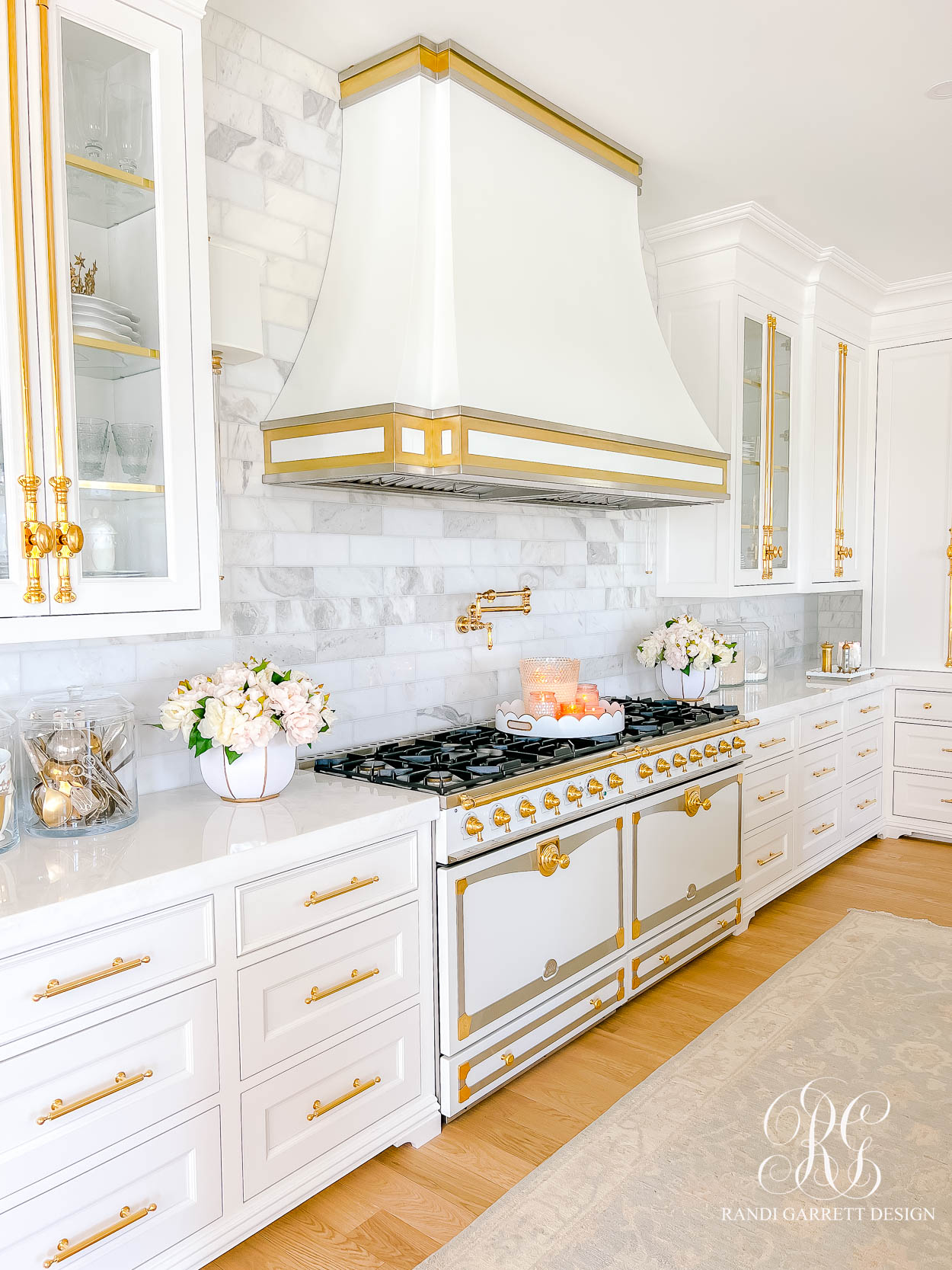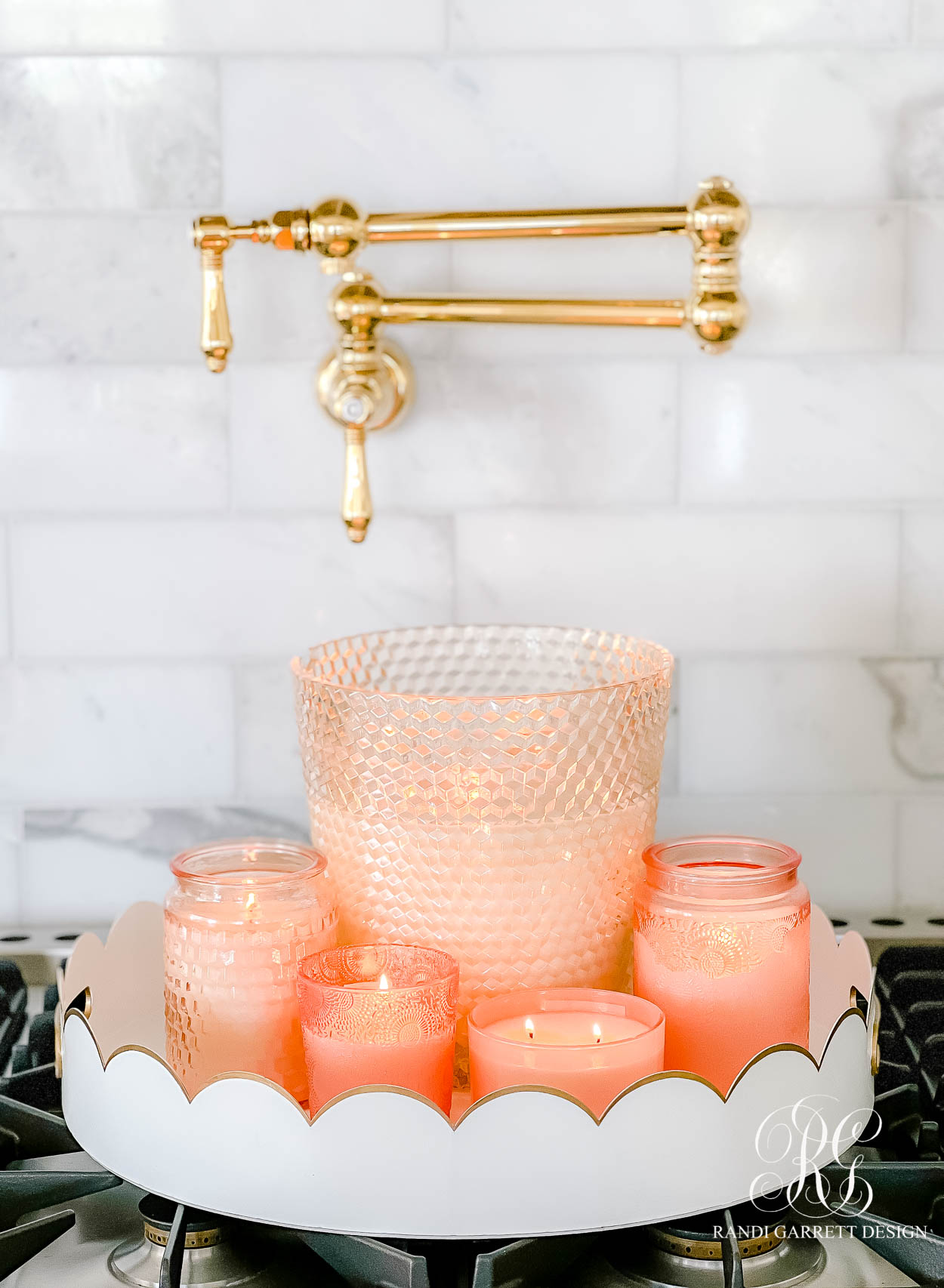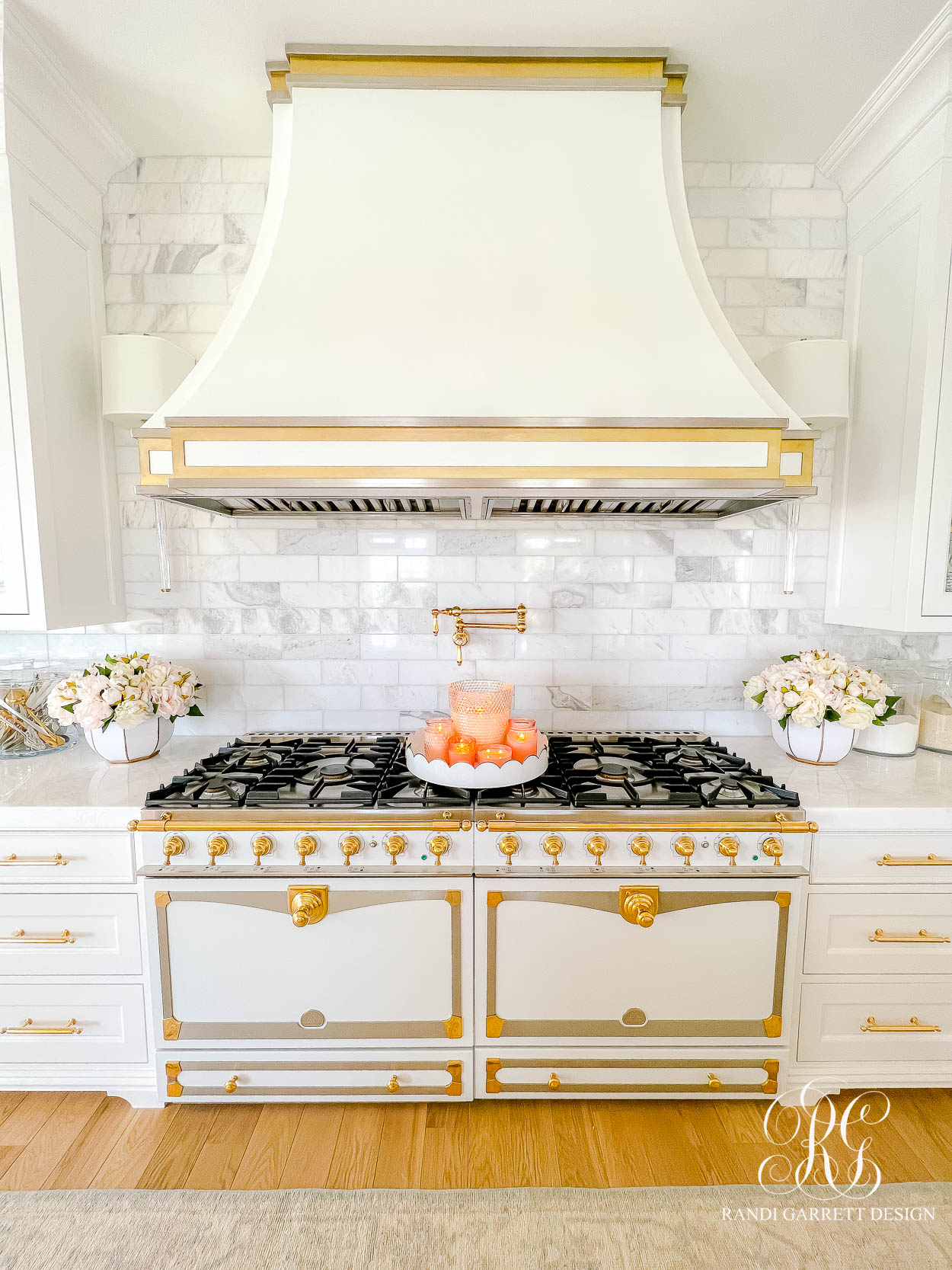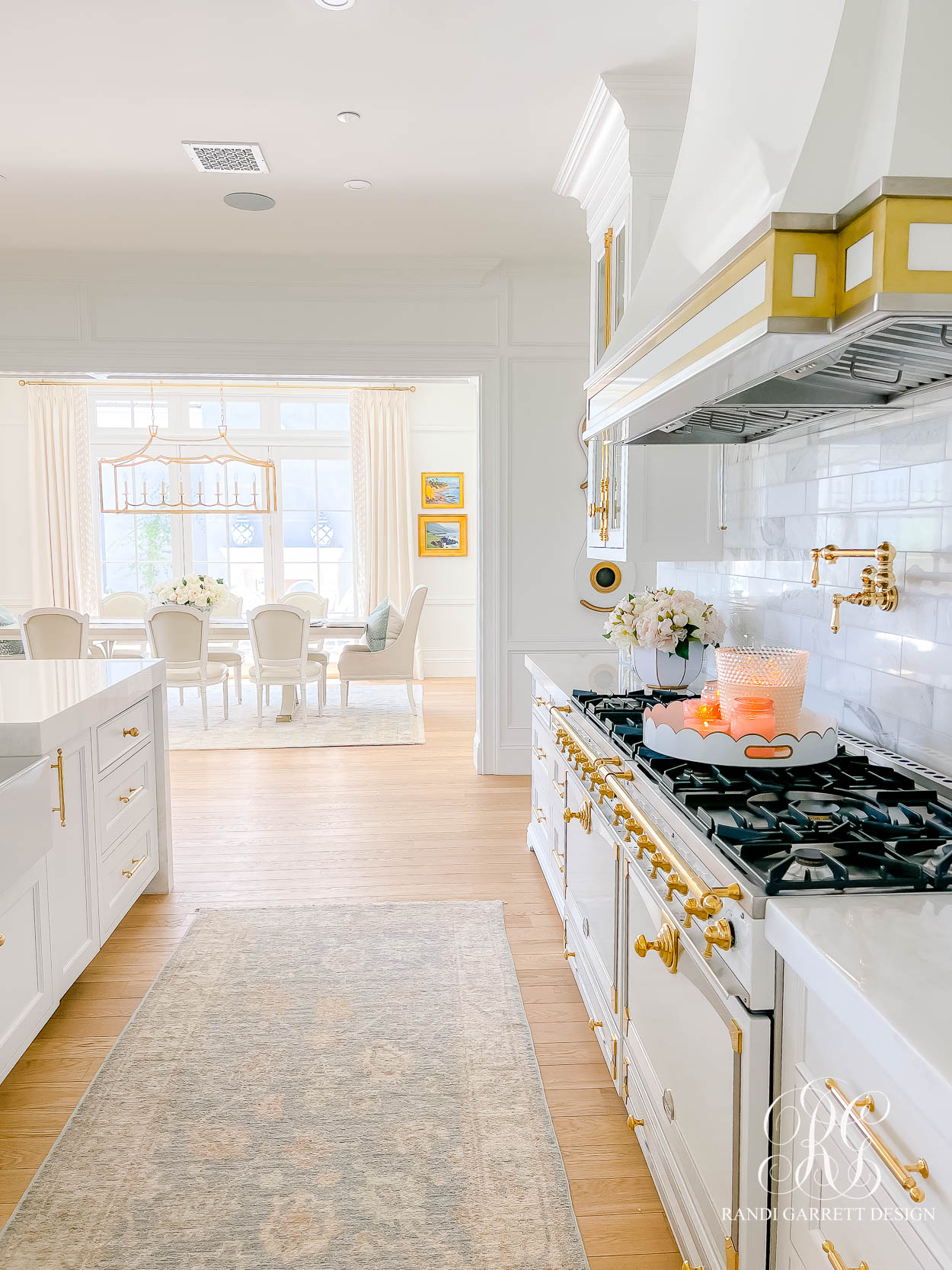 All other kitchen sources can be found in my kitchen reveal post here.
I hope these tips help you get your home styled and cozy for summer!