Who doesn't love a good decadent chocolate brownie?!!! My Aunt has the best recipe for a fudgey, gooey brownie that has been our family's go to for years! I thought it would be fun to make this yummy, yet simple recipe, in my heart bakers for the kids for a special Valentine's Day treat. Baking is one of my favorite ways to show my love for my family and friends. Elevating it just a little, makes them feel extra special. So, here is a fun twist on my favorite brownie recipe, a Valentine's Day heart brownie sundae! I know you will love them!
Valentine's Day Heart Brownie Sundae Recipe
Instead of using a regular brownie pan, I decided to use these darling heart bakers. You can use my recipe below to make 6-8 hearts or 1 9×13 pan of brownies. Use the cute ruffle ramekins to hold your brownie sundae toppings.
Get creative with your toppings! I used raspberry syrup, hot fudge, fresh raspberries, fresh strawberries, candied pecans and cherries. We topped our's off with our favorite vanilla ice cream from Trader Joe's. Fresh whipped cream would also be amazing!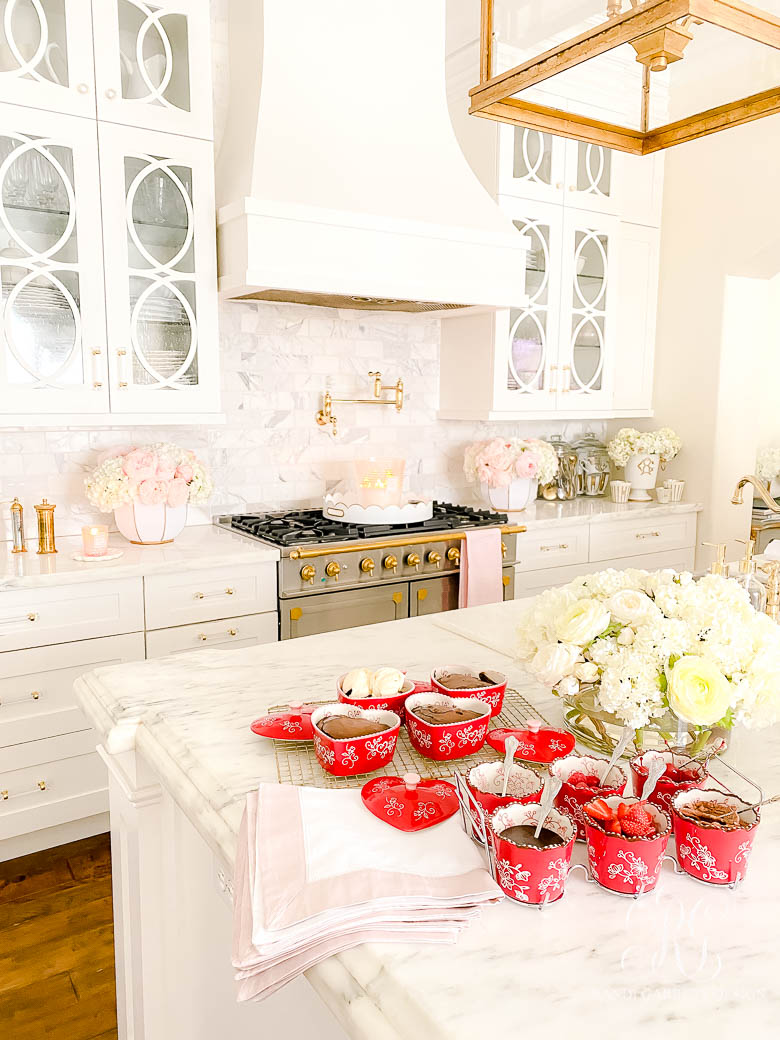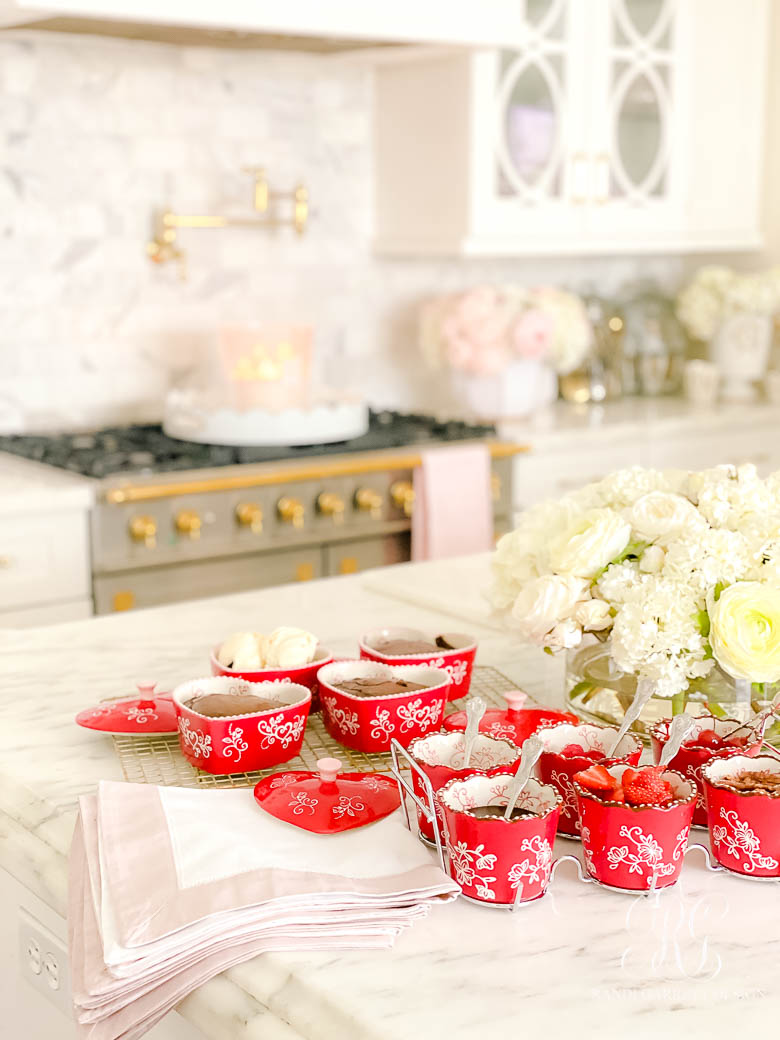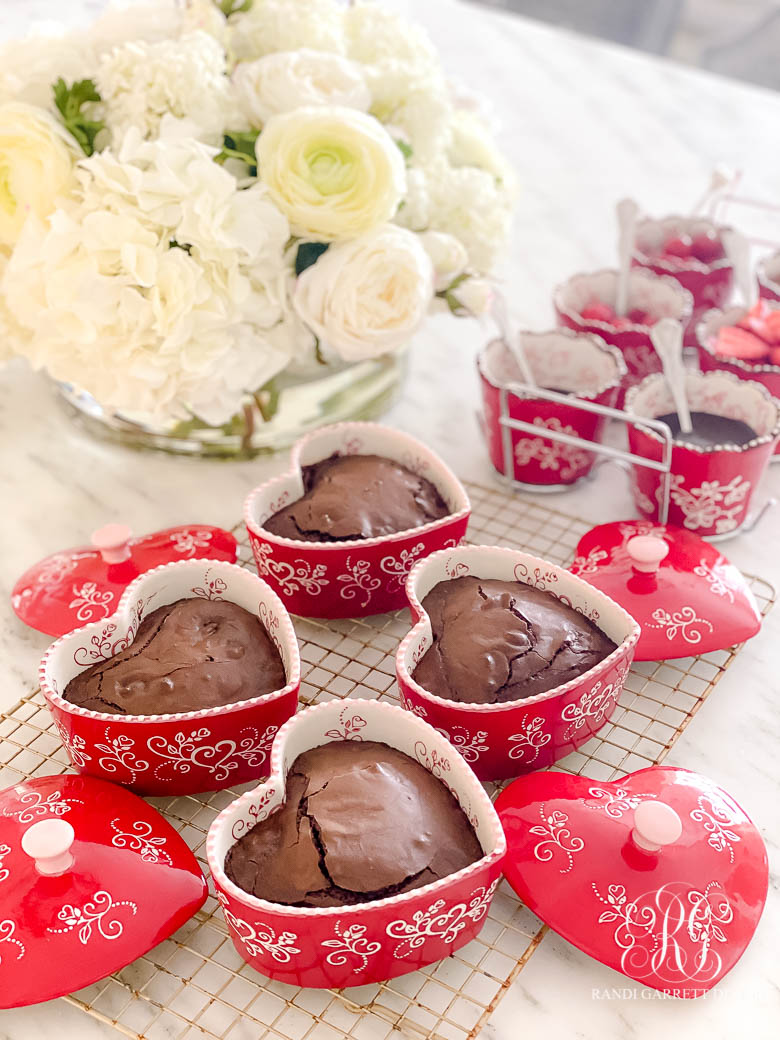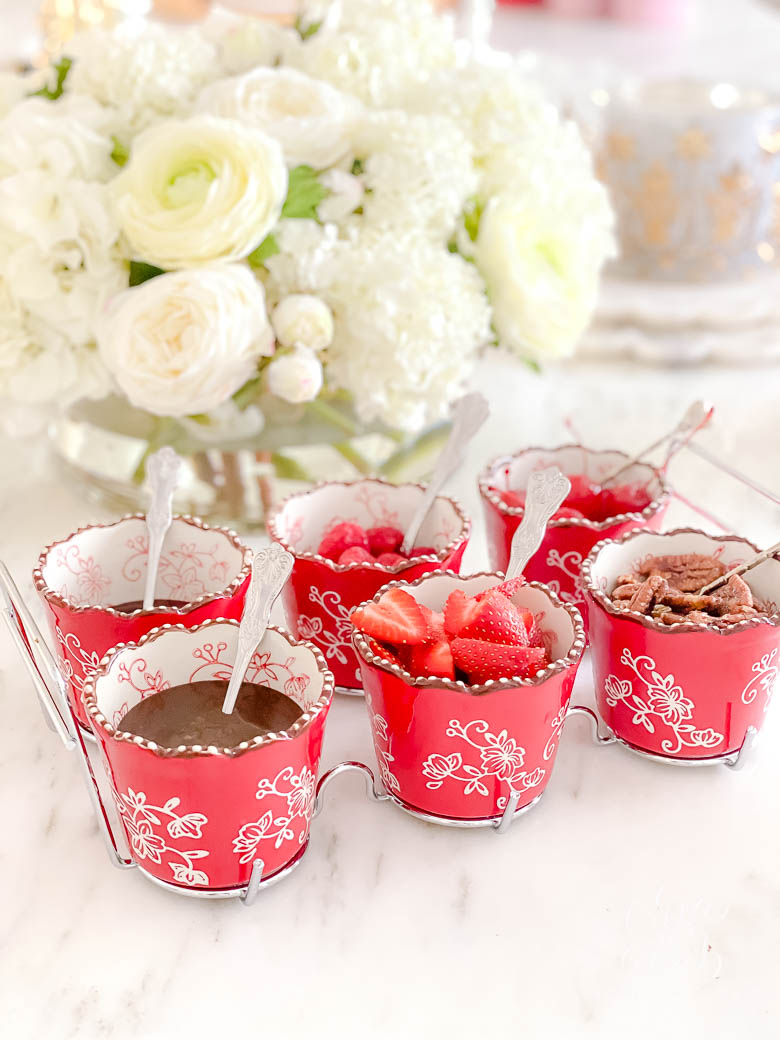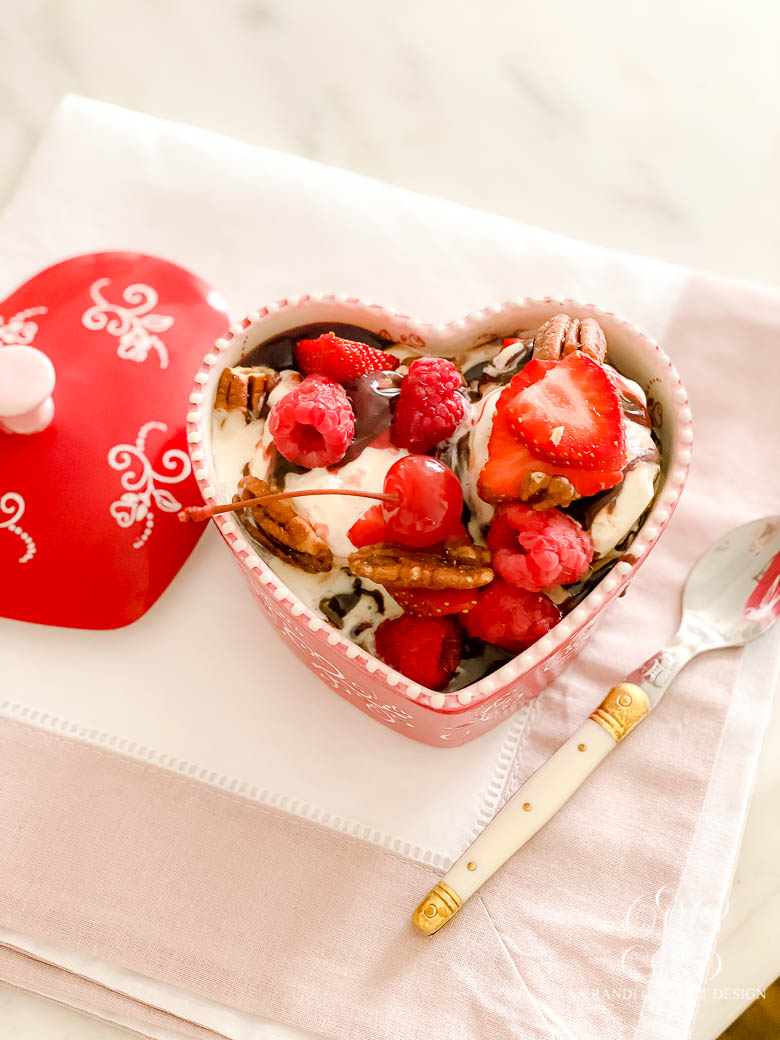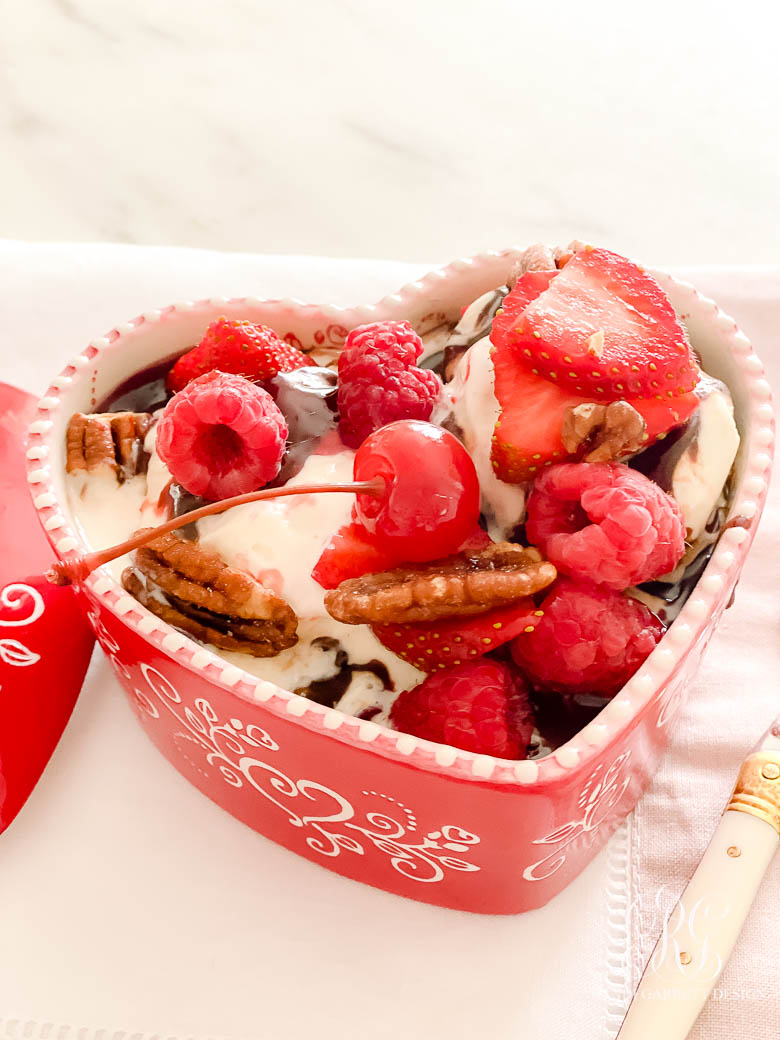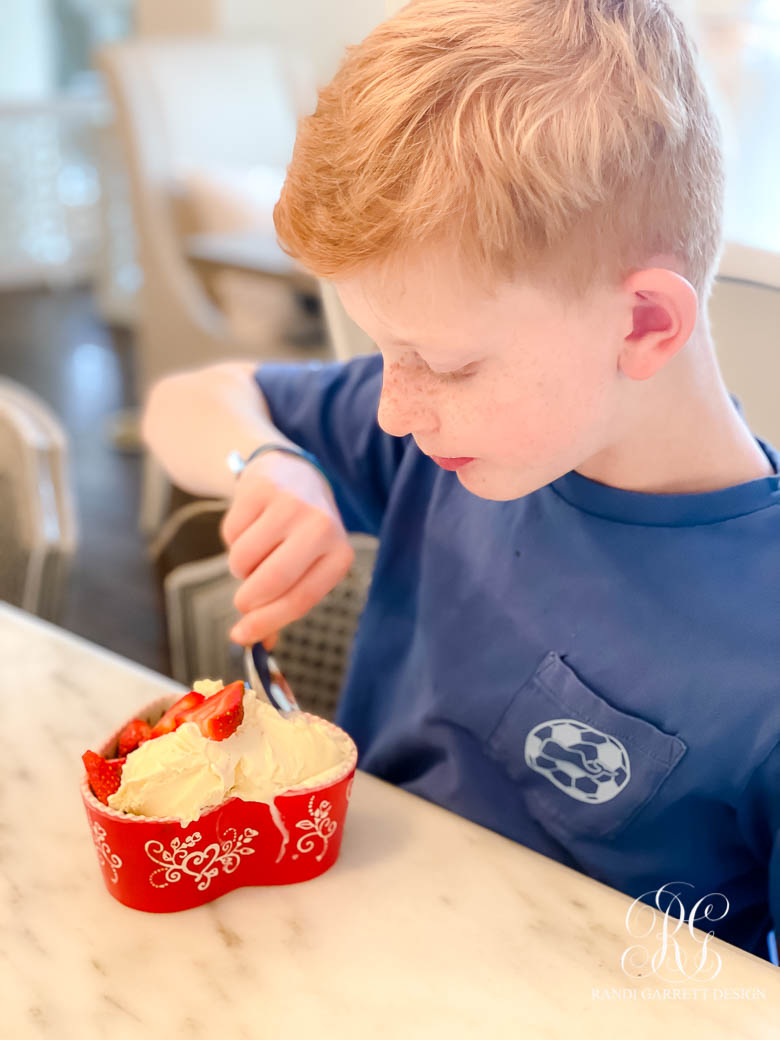 Heart Bakers | Ruffle Ramekins | Pink Hemstitch Napkins | White Faux Floral Arrangement



Here is the brownie recipe for you to try. I hope you love it as much as we do! You can also use a brownie mix if you are in a hurry!
Valentine's Day Heart Brownie Sundaes

Ingredients
1 stick of salted butter at room temperature
2 cups sugar
1/2 tsp vanilla
4 eggs
1 1/2 cups flour
1/2 tsp salt
1/2 cup cocoa
1 cup chocolate chips (or more if you love chocolate!)
Instructions
Mix all ingredients together with hand mixer except chocolate chips. Once blended, fold in chocolate chips.
Pour into a greased 9x13 inch pan or 6-8 greased heart bakers.
Bake for 30 min. at 350 degrees.
Serve with ice cream and toppings!
Here are some more Valentine's Day ideas…